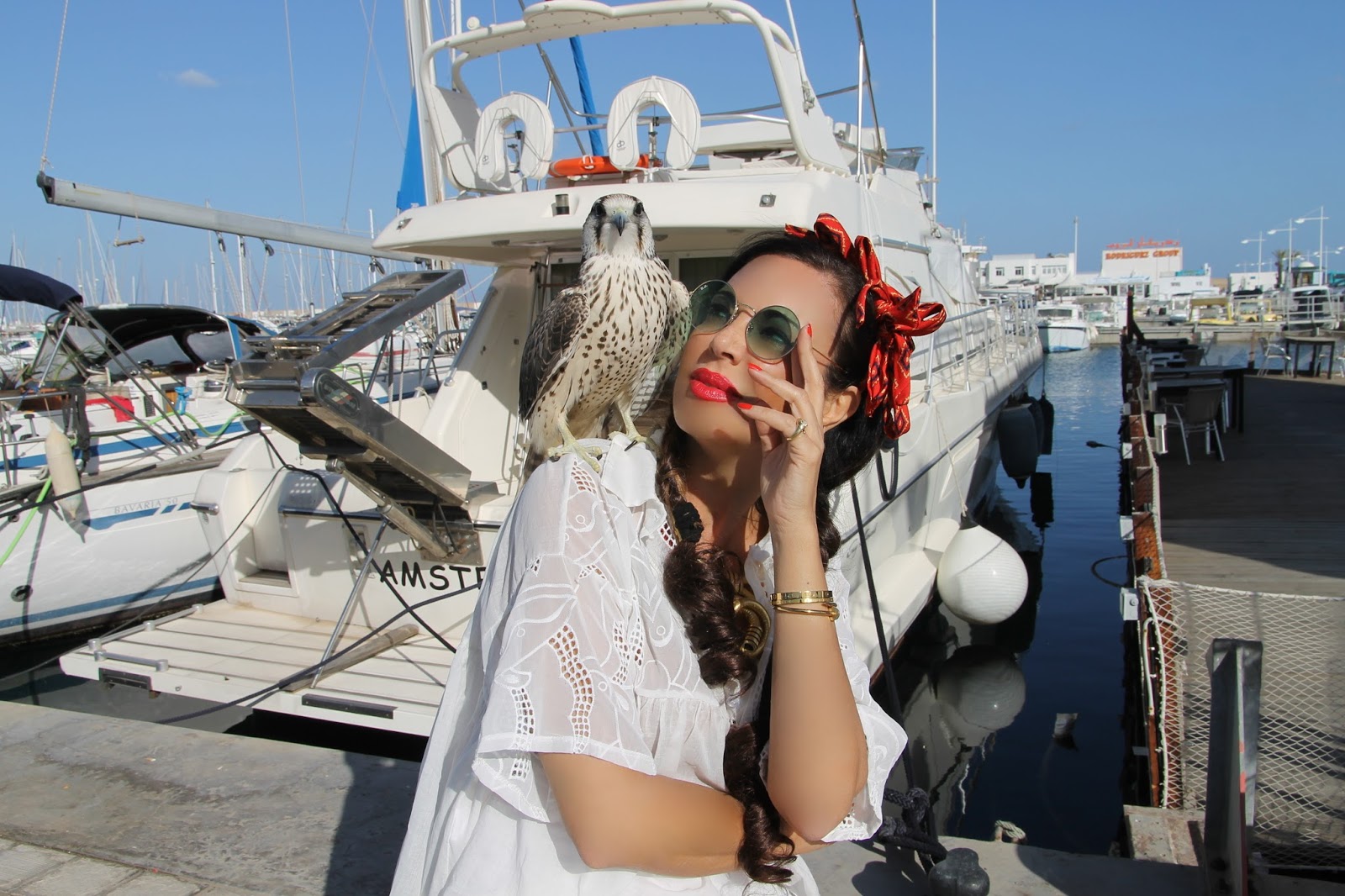 Nessuna località della Tunisia interpreta più compiutamente di Hammamet l'immagine turistica del Paese, proponendosi quasi come il simbolo delle vacanze.
Stazione animata in estate, famosa per le sue spiagge e per il suo senso del divertimento, Hammamet è anche una piccola città dall'impronta genuina. Un mare turchese, il profumo di gelsomino che ne invade le strade, il biancore delle case che contrasta con l'azzurro di porte e finestre, e una poesia particolare che si sprigiona dalla sua medina delimitata da sabbia fine.
Nelle vicinanze la nuova stazione di Yasmine Hammamet offre una cornice più contemporanea, situata tra il Porto di Kelibia e quello di El Kantoui, con un porto turistico capace di ospitare imbarcazioni lunghe fino a 70 metri.
E' questo il volto contraddittorio di una città affascinante e ricca di sorprese.
Un outfit semplice e fresco, impreziosito da accessori artigianali, pezzi unici e non replicabili, tutti realizzati rigorosamente a mano, con particolari tecniche di lavorazione ed espressione di un autentico Made in Italy: un originale cerchietto per capelli realizzato con cravatte vintage dell'Atelier
Ineffetti
e una collana, esclusiva creazione in pelle di
Jilavie
, dalla sua ultima collezione "Maghreb"… due vere e proprie "opere d'arte da indossare", mentre passeggio ammirando le barche dalle vele bianchissime perfettamente allineate nel porto di Yasmine Hammamet.
(Clicca
qui
per vedere un mio diverso look dove indosso una creazione "Ineffetti" e
qui
una creazione "Jilavie").
(Clicca
qui
e
qui
per vedere tutti gli accessori più cool di questa PE 2017).
No other place in Tunisia plays more fully than Hammamet the tourist image of the country, almost like the symbol of the holidays.
So animated in the summer, famous for its beaches and for its fun sense, Hammamet is also a small city with a genuine impression.
A turquoise sea, the scent of jasmine invading the streets, the white of houses that contrasts with the blue of doors and windows, and a particular poetry emerging from its medina.
Nearby, the new Yasmine Hammamet station offers a more contemporary setting, located between the Kelibia and El Kantoui harbors, with a marina capable of accommodating boats up to 70 meters long.
This is the contradictory face of a fascinating city, so full of surprises.
A simple and comfy outfit, embellished with handcrafted accessories, unique and non-replicable pieces, all handmade, with special processing techniques and expression of a genuine Made in Italy: an original hair band made of vintage ties from the Atelier
Ineffetti, a
nd a unique leather necklace by
Jilavie from its latest "Maghreb" collection… two real "artworks to wear" while I'm walking admiring the whitewashed sailboats perfectly aligned in the Yasmine Hammamet harbour.
(Click here to see my outfit where I was wearing another creation of "Ineffetti" and here another statement necklace of "Jilavie").
Location: Yasmine Hammamet Harbour – Tunisia – Africa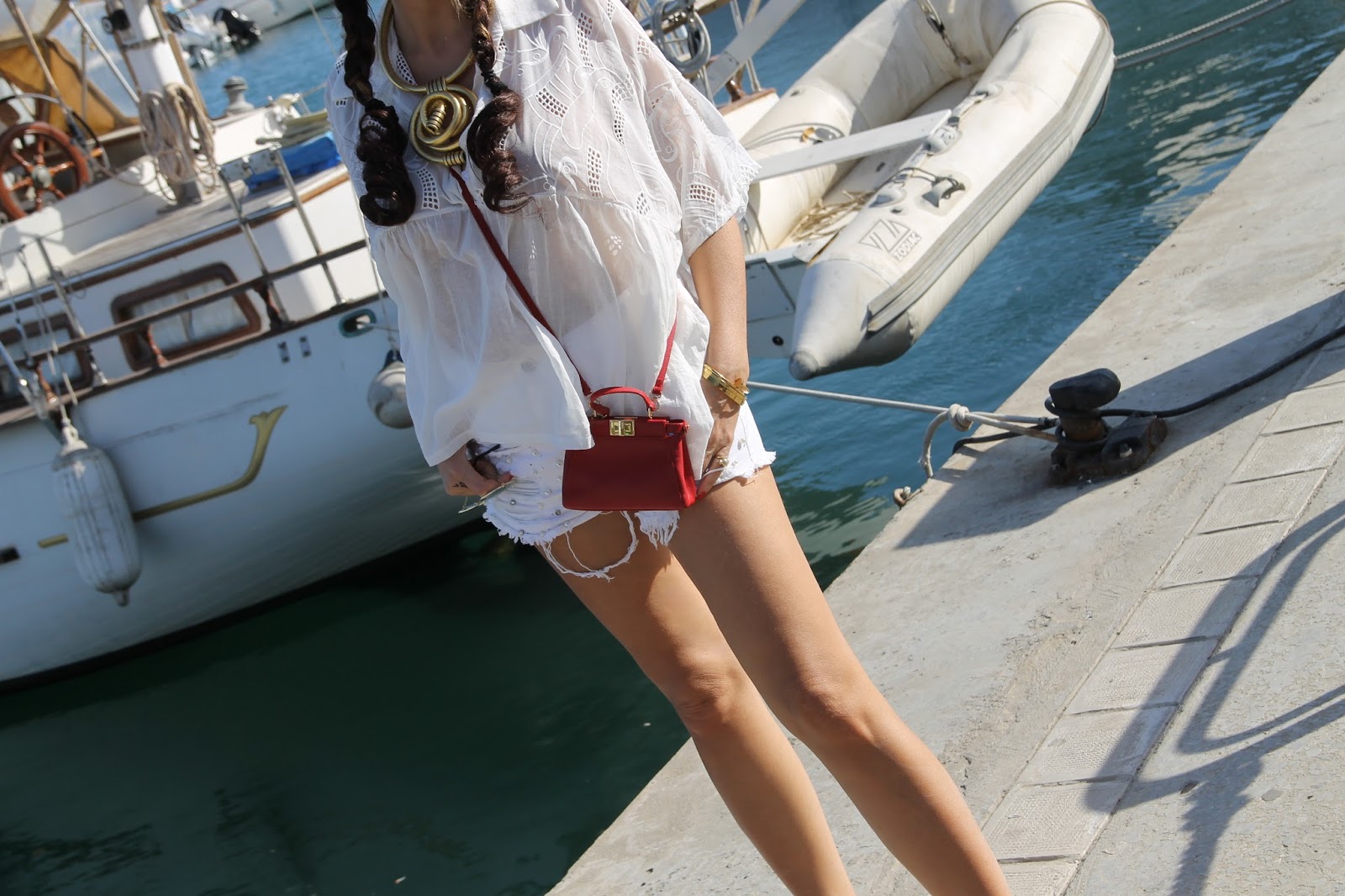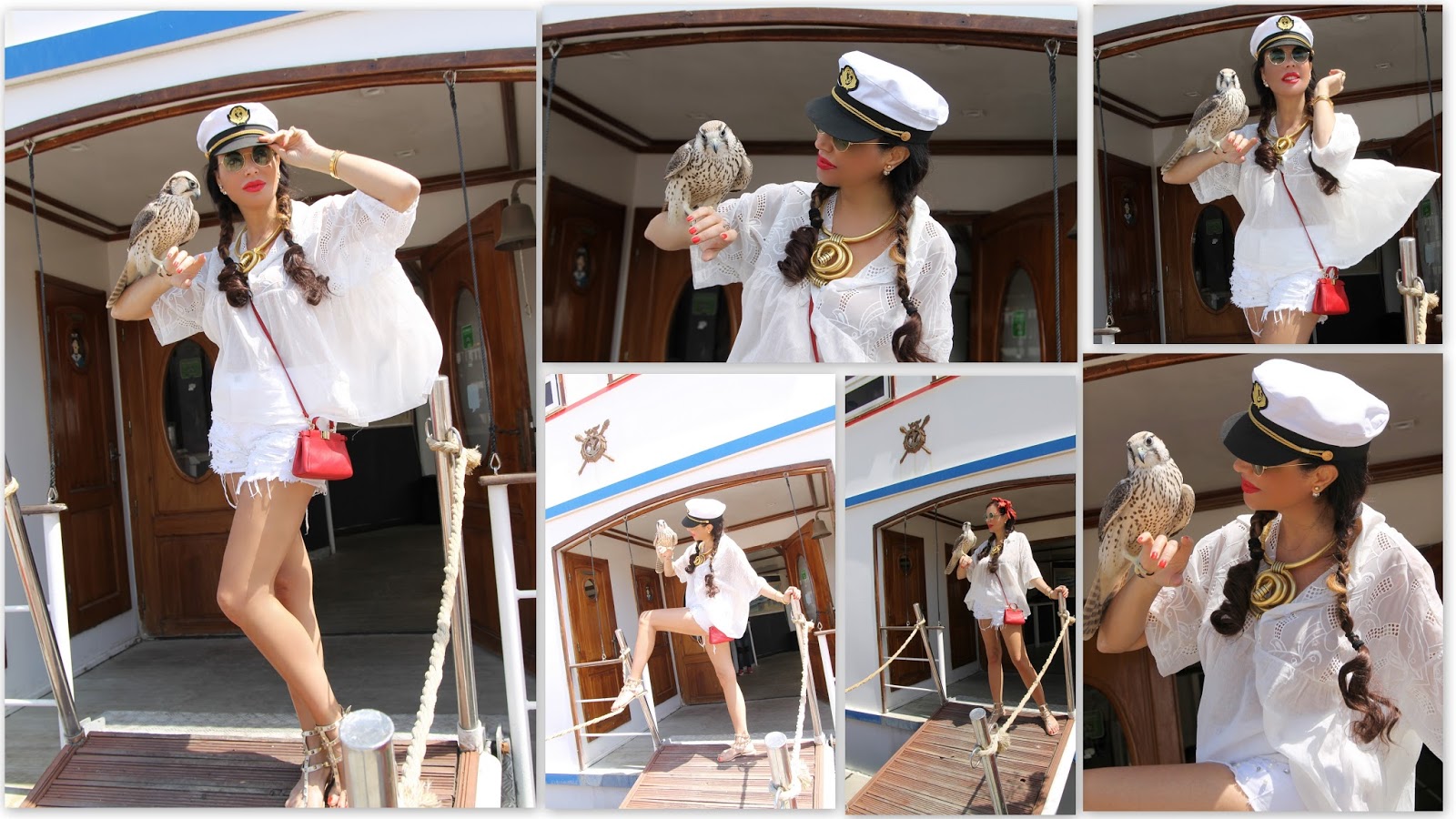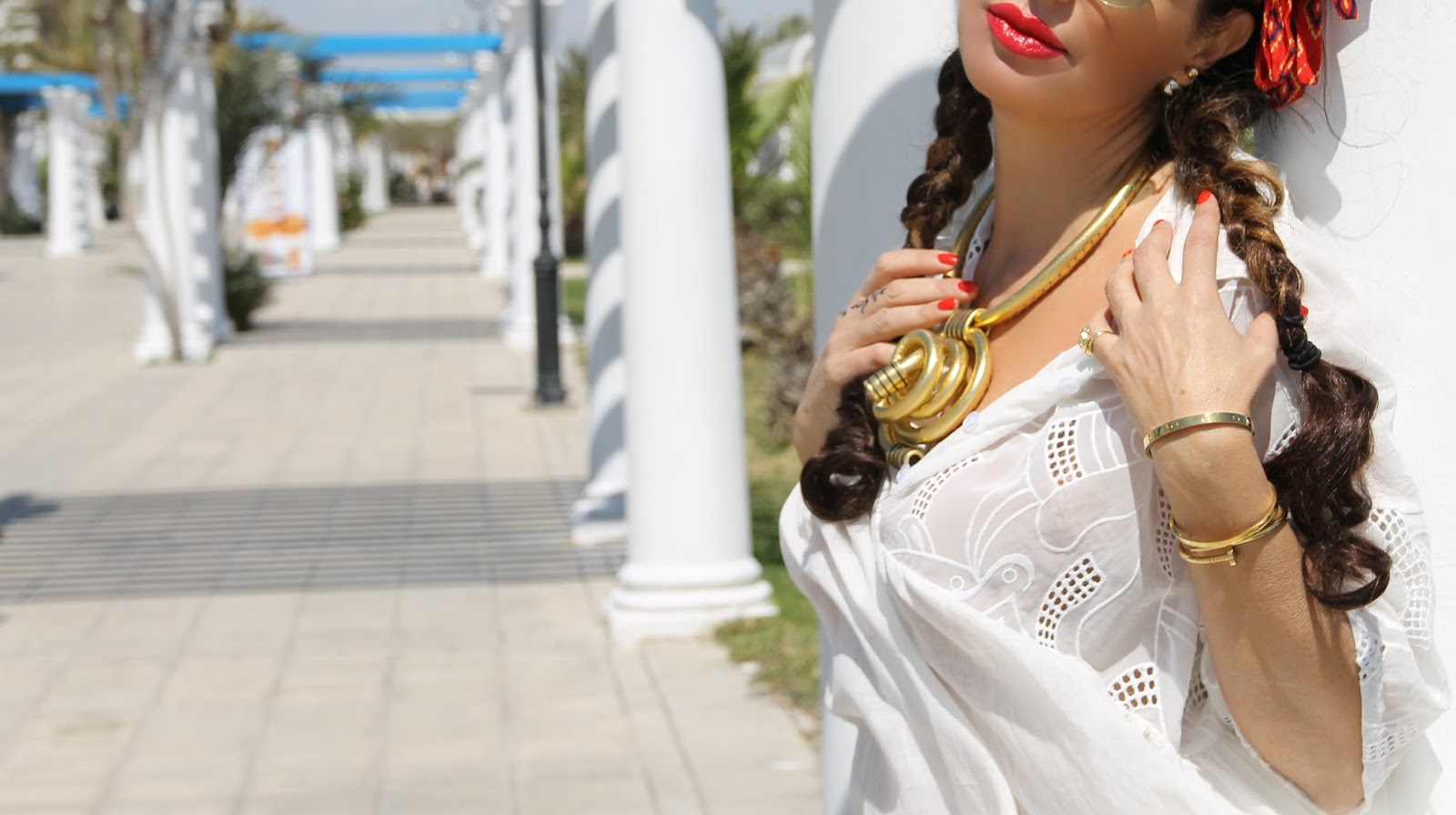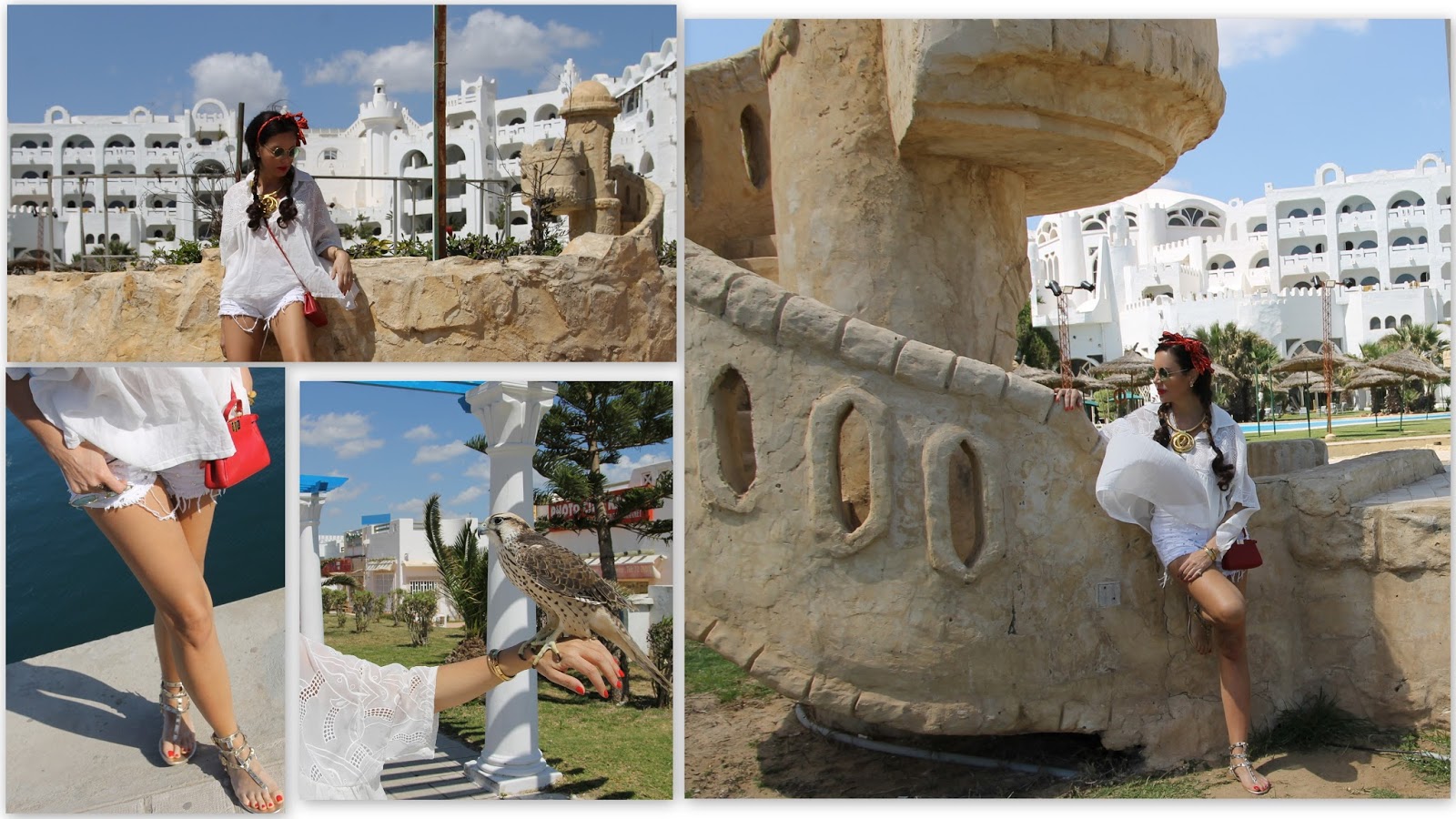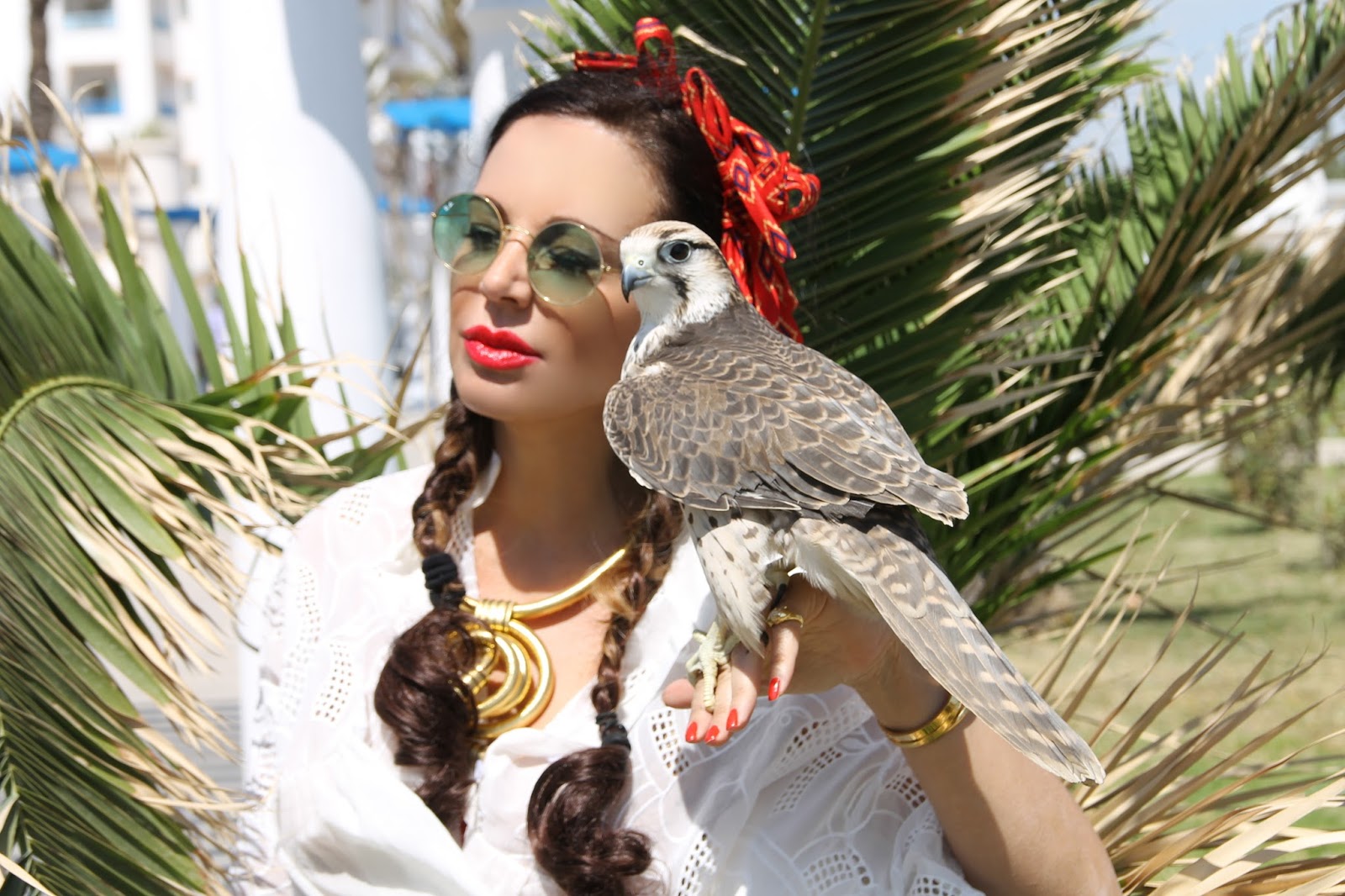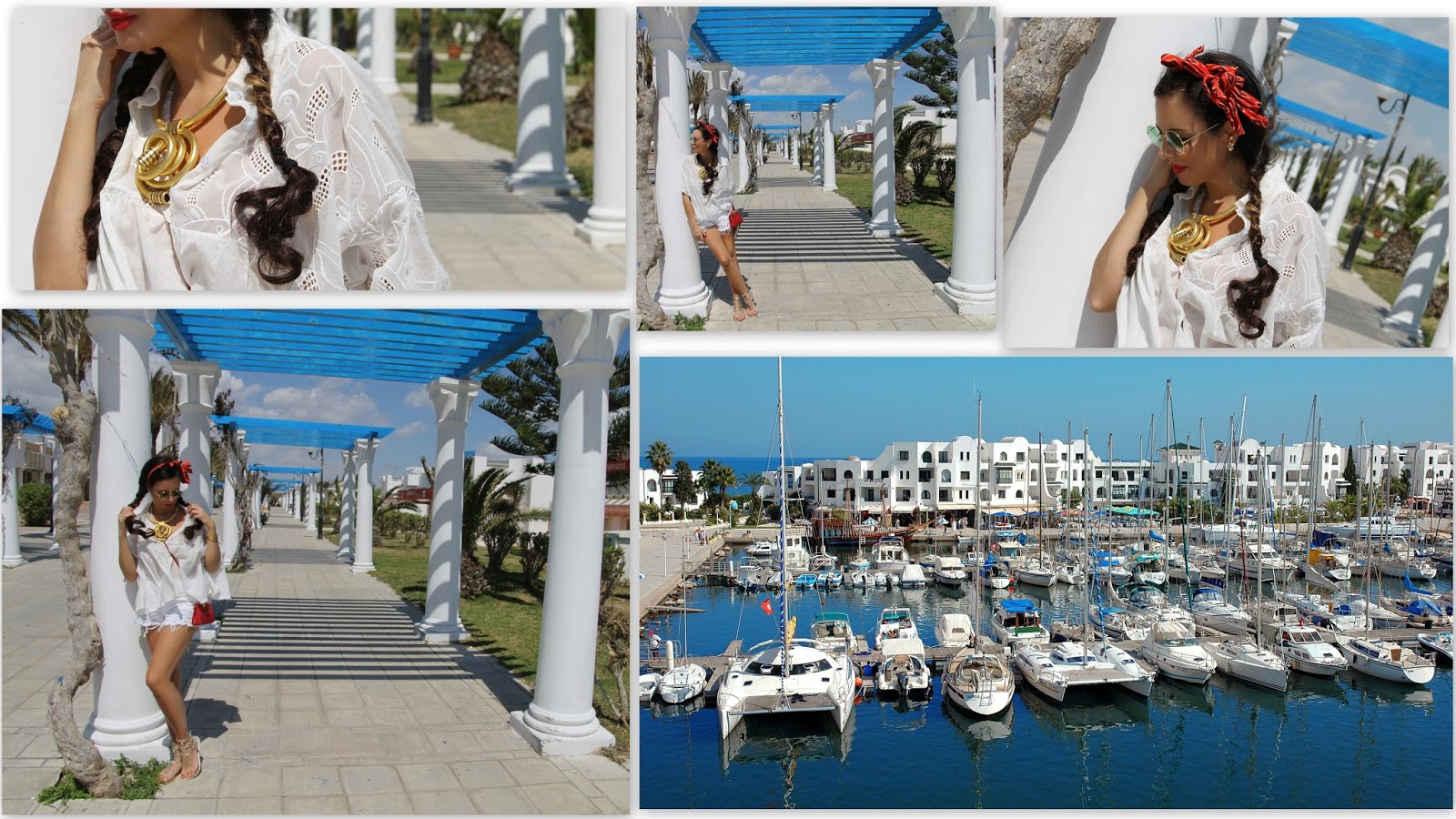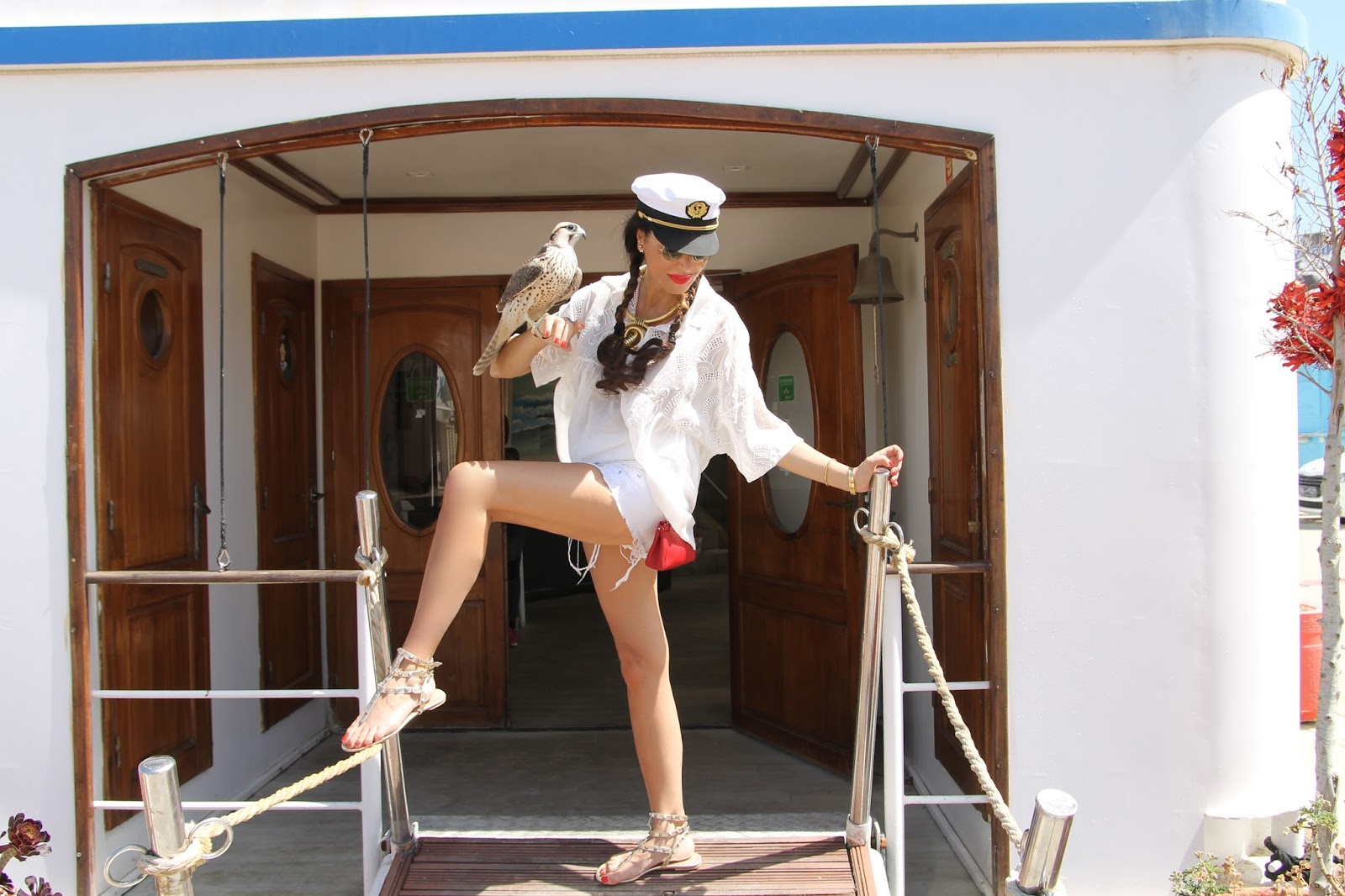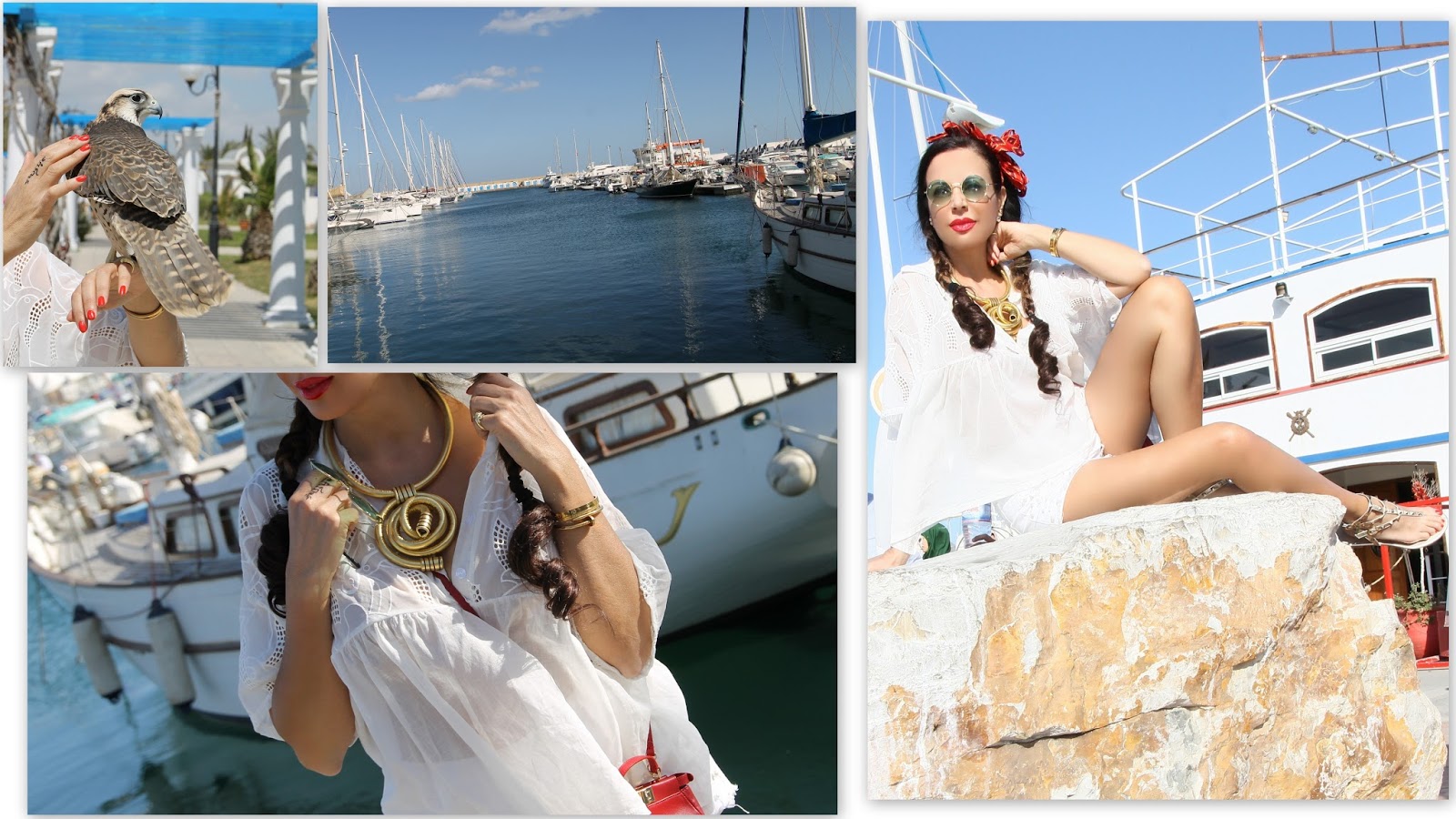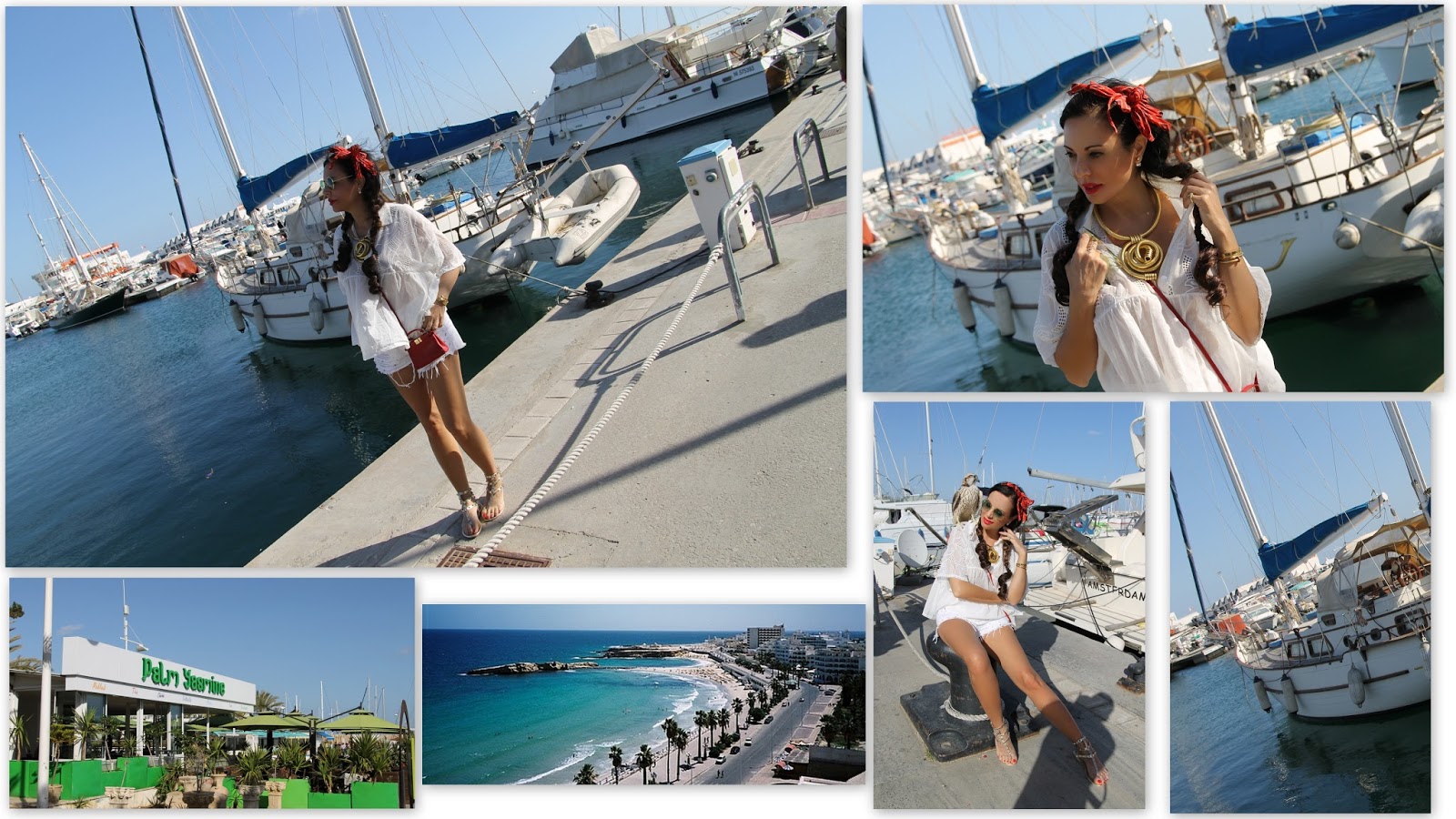 Photos: Paolo Barile
I was wearing:
Fendi micro "Peekaboo" bag