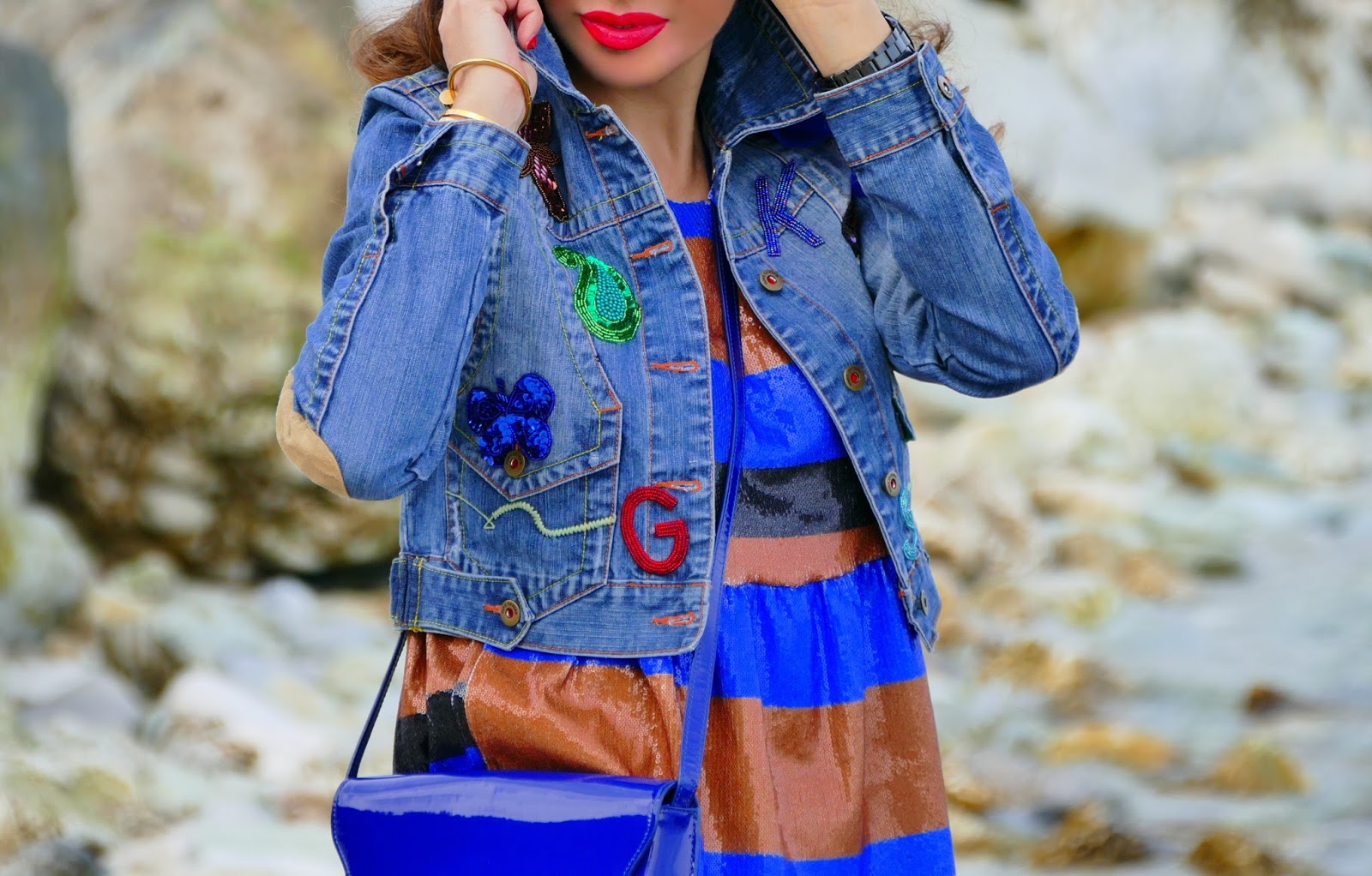 Mare turchese e sassi bianchi nella riviera Adriatica, una baia incastonata nel verde
ai piedi del Monte
Cònero.
Portonovo, gioiello del Parco regionale delle Marche, si distende in un contesto naturale ancora intatto, laddove la macchia mediterranea arriva a toccare l'acqua cristallina del mare.
L'intervento umano in questo antico villaggio di pescatori è limitato a pochi hotel, ristoranti e ville.
L'arenile, formato da una frana staccatasi da Pian Grande in epoca remota, risplende dei bianchi ciottoli di pietra del Cònero, levigati continuamente dalle onde.
Lungo la sua spiaggia, punto d'approdo e predaggio di navi turche, si incontrano significative testimonianze storiche, come la settecentesca Torre di Guardia Clementina eretta come presidio difensivo nel periodo della successione spagnola, sulla punta della baia a gomito.
Fu acquistata alla fine dell'ottocento dal poeta anconetano Adolfo De Bosis e divenne poi la residenza estiva del figlio Lauro e luogo di ospitalità per letterati e poeti come Gabriele D'Annunzio.
Oggi è sede di un'associazione culturale.
Indosso una romatica maxi skirt in tulle, trovata su
Bang-Good
lo store online che ci consente di vestire alla moda ed essere super trendy senza spendere una fortuna.
L'ho sdrammatizzata con una giacca in denim e ai piedi un paio di scarponcini della nuova collezione PE 2017 di
Sorel
, l'azienda specializzata nella produzione di calzature impermeabili, per godere di un mare dalle inconfondibili sfumature blu cobalto e passeggiare comodamente su una affascinante spiaggia di ghiaia bianca.
(Clicca
qui
e
qui
per saperne di più sulla più femminile delle tendenze di questa PE 2017, che vede il tulle protagonista).
(Clicca
qui
per vedere un mio diverso outfit dove indosso un femminile abito in tulle).
Turquoise sea and white pebbles on the Adriatic coast.
Certainly one of the most characteristic seaside resorts

, Portonovo bay is nestled at the foot of Monte Conero where the cliff sinking into the sea has been shaped into a series of enchanting coves.
The environment is mostly untouched, seawater is crystal clear and beaches are made of snow white cobbles. All around is the Mediterranean scrub, the perfect finish to a dreamlike setting for a holiday of true relax.
In order to preserve the natural environment, only a few buildings were allowed so the place still keeps its wild charm and relaxing atmosphere.
Portonovo Bay is not only beach life, the sun, good food, and relaxation. Art, history, nature and tradition blend together to create an unforgettable experience, in the enchanting setting of the Conero Park.
The Watchtower, called Torre De Bosis, is one of the most distinguished properties of the Portonovo Bay. Built in 1716 by Pope Clement XI Albani, as a defensive garrison in the period of the Spanish Succession, was purchased at the end of the nineteenth century by the poet Adolfo De Bosis and later on became the summer residence of his son Lauro.
Today it is the seat of a cultural association.
I'm wearing a romantic tulle skirt, I've found it
on Bang-Good the online store
that allows us to dress up and be super trendy without spending a fortune.
I combined it with a denim jacket and a pair of booties from the new SS 2017
Sorel collection, the brand specialized in the production of waterproof footwear, to enjoy the sea
which takes incredible shades from turquoise to cobalt blue

and stroll comfortably on a fascinating
beach of pebbles and white grave

l

.
(Click here and here to learn more about the most feminine trend of this SS 2017, the tulle fabric).(Click here to see my different outfit where I was wearing a feminine tulle dress).
Location: The De Bosis Tower – Portonovo – Ancona – Italy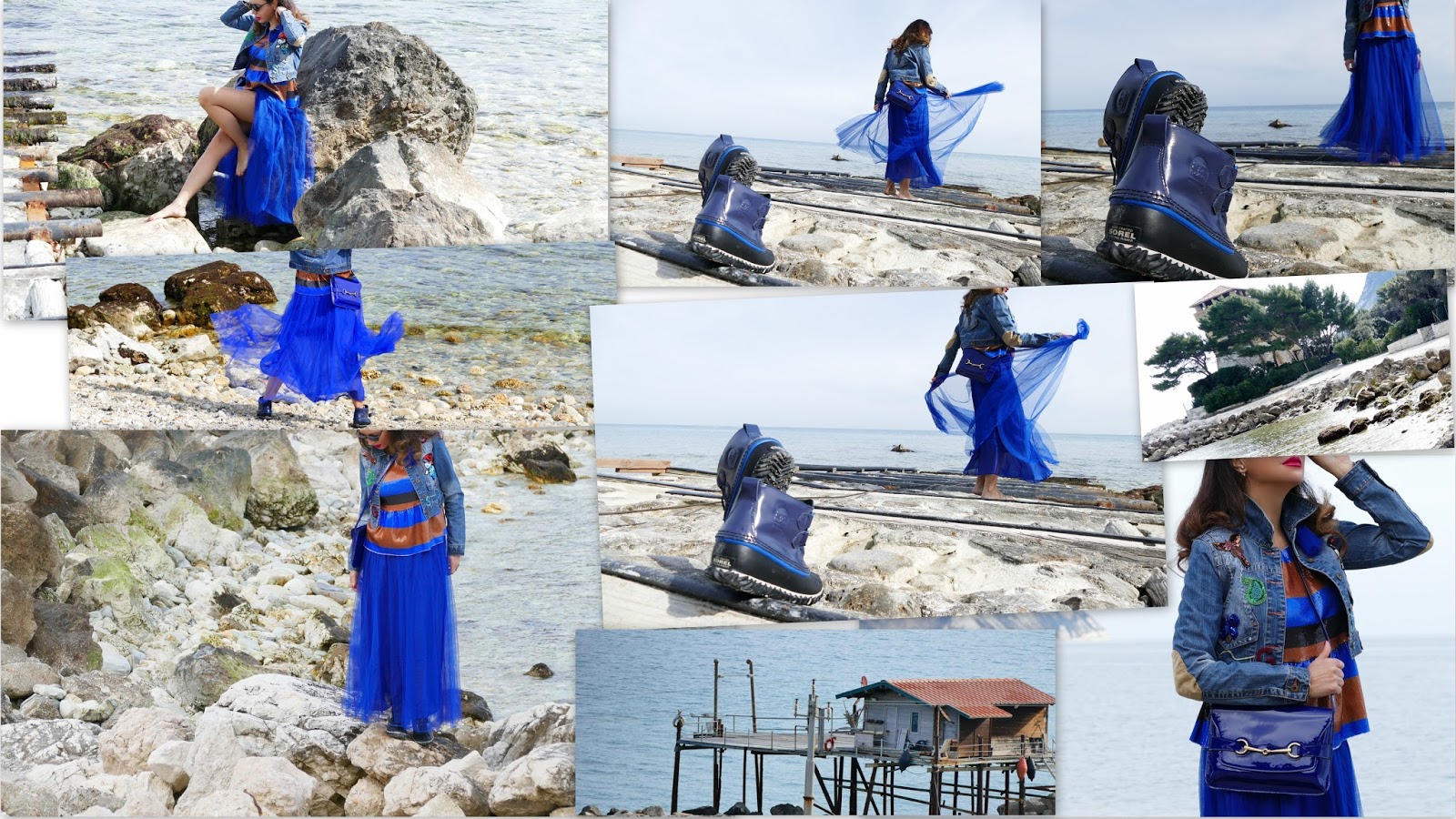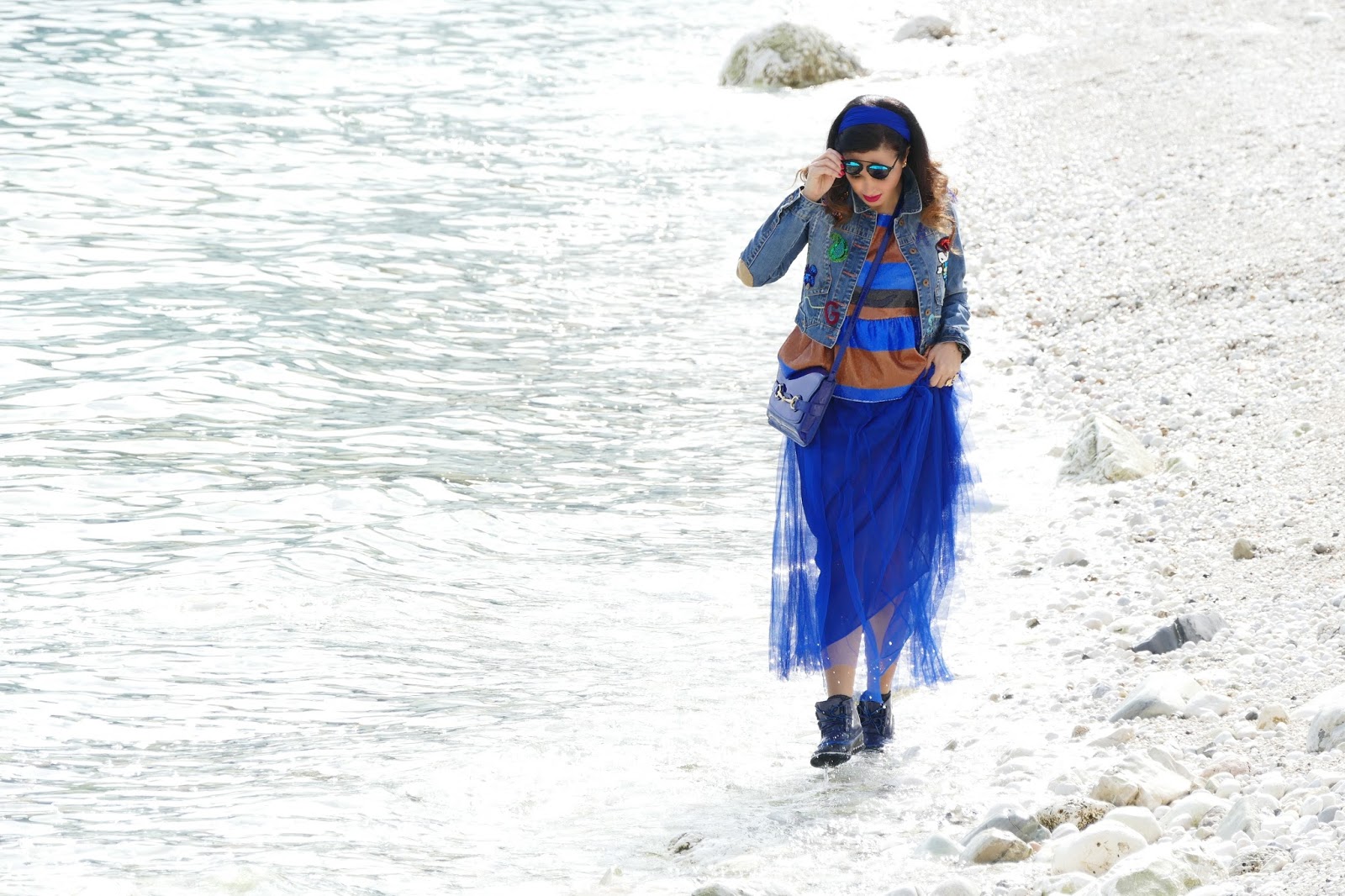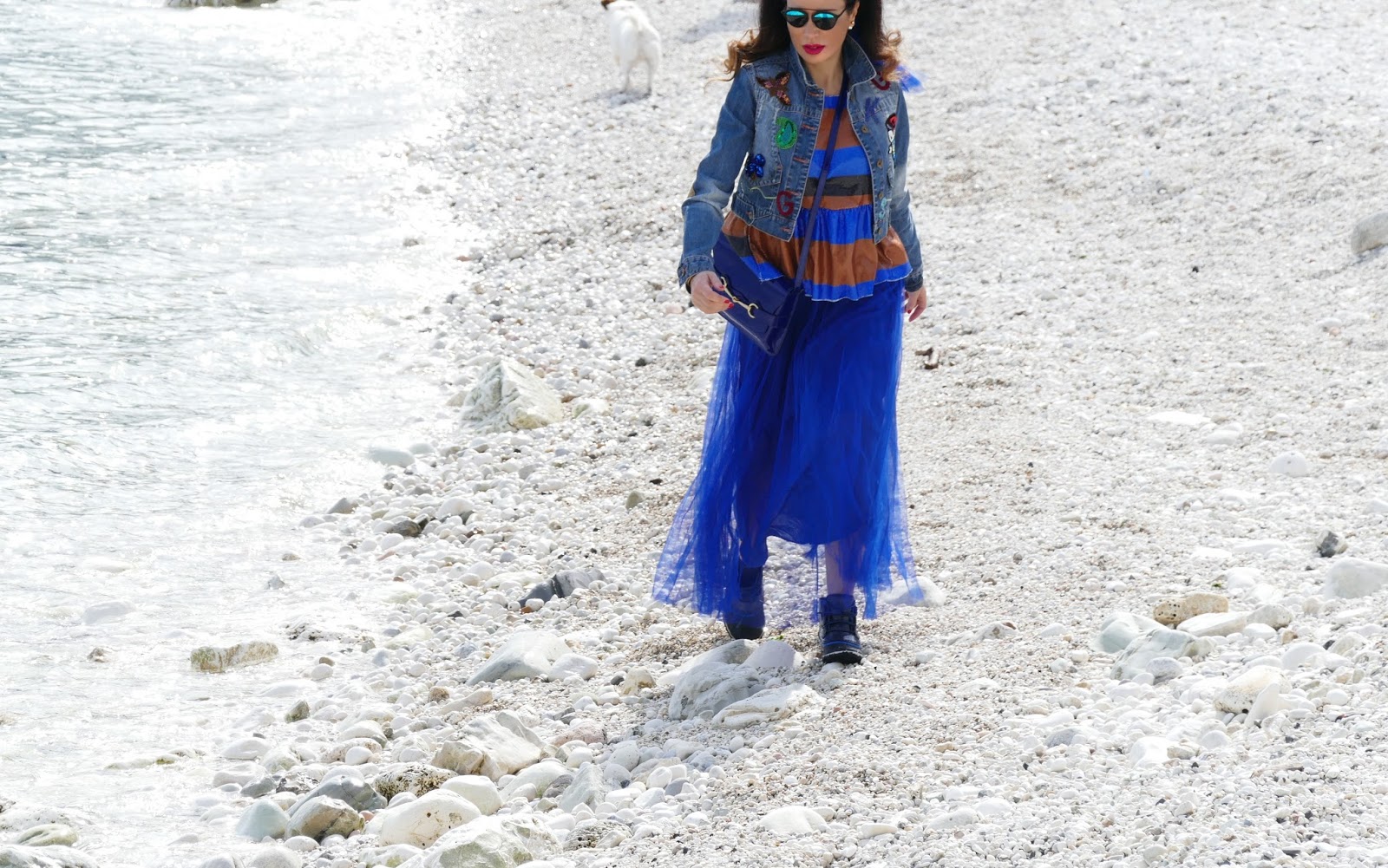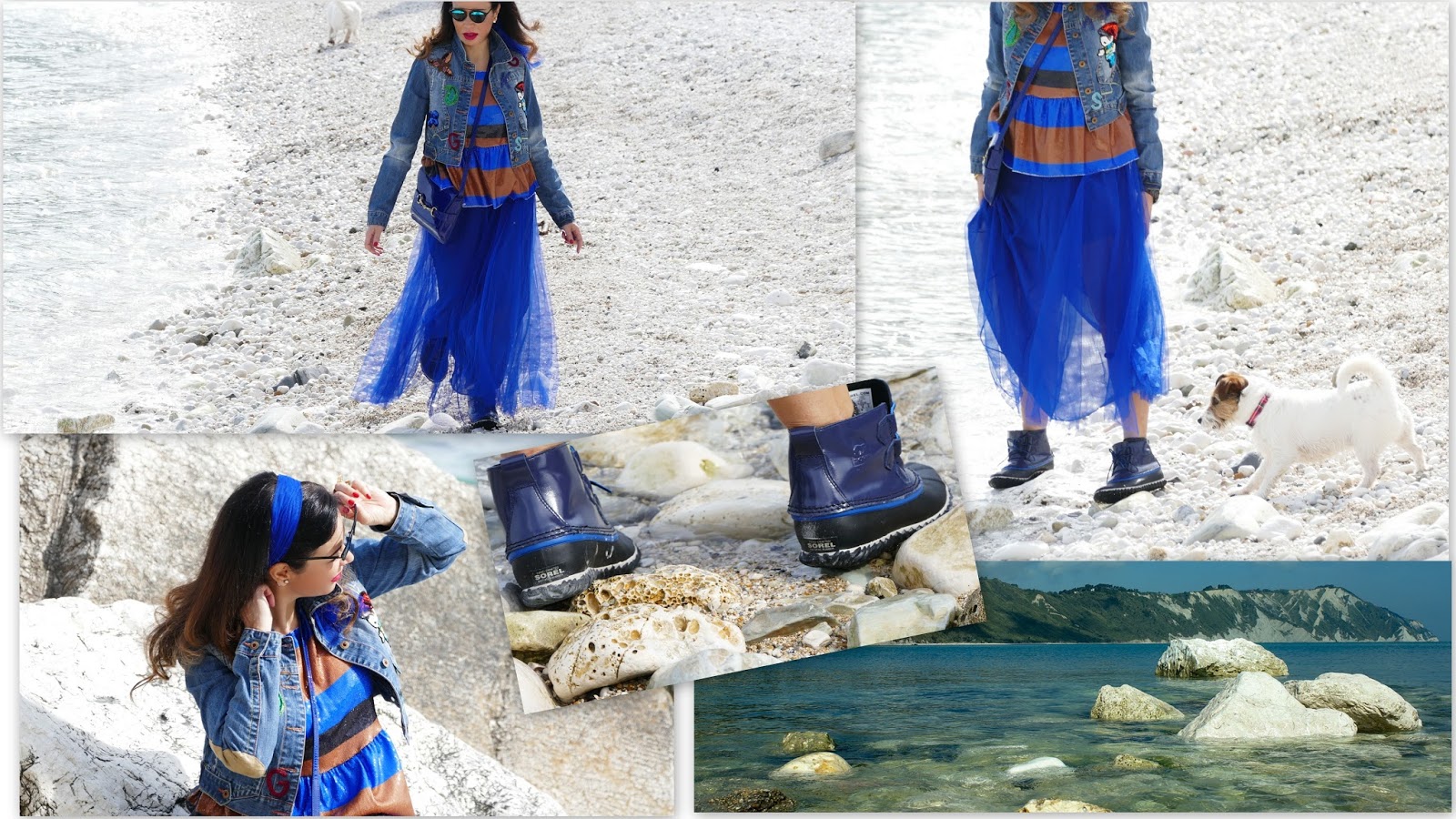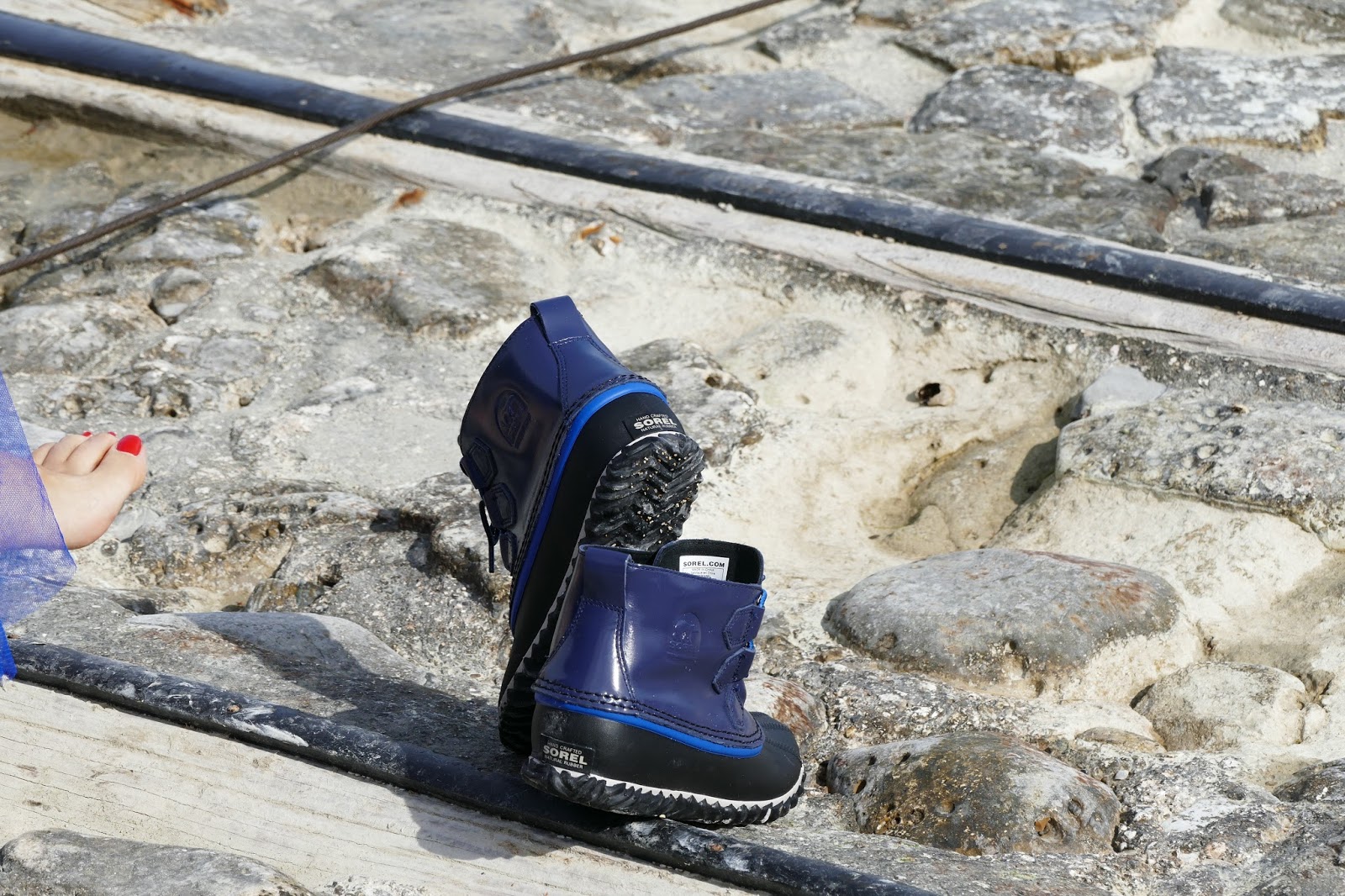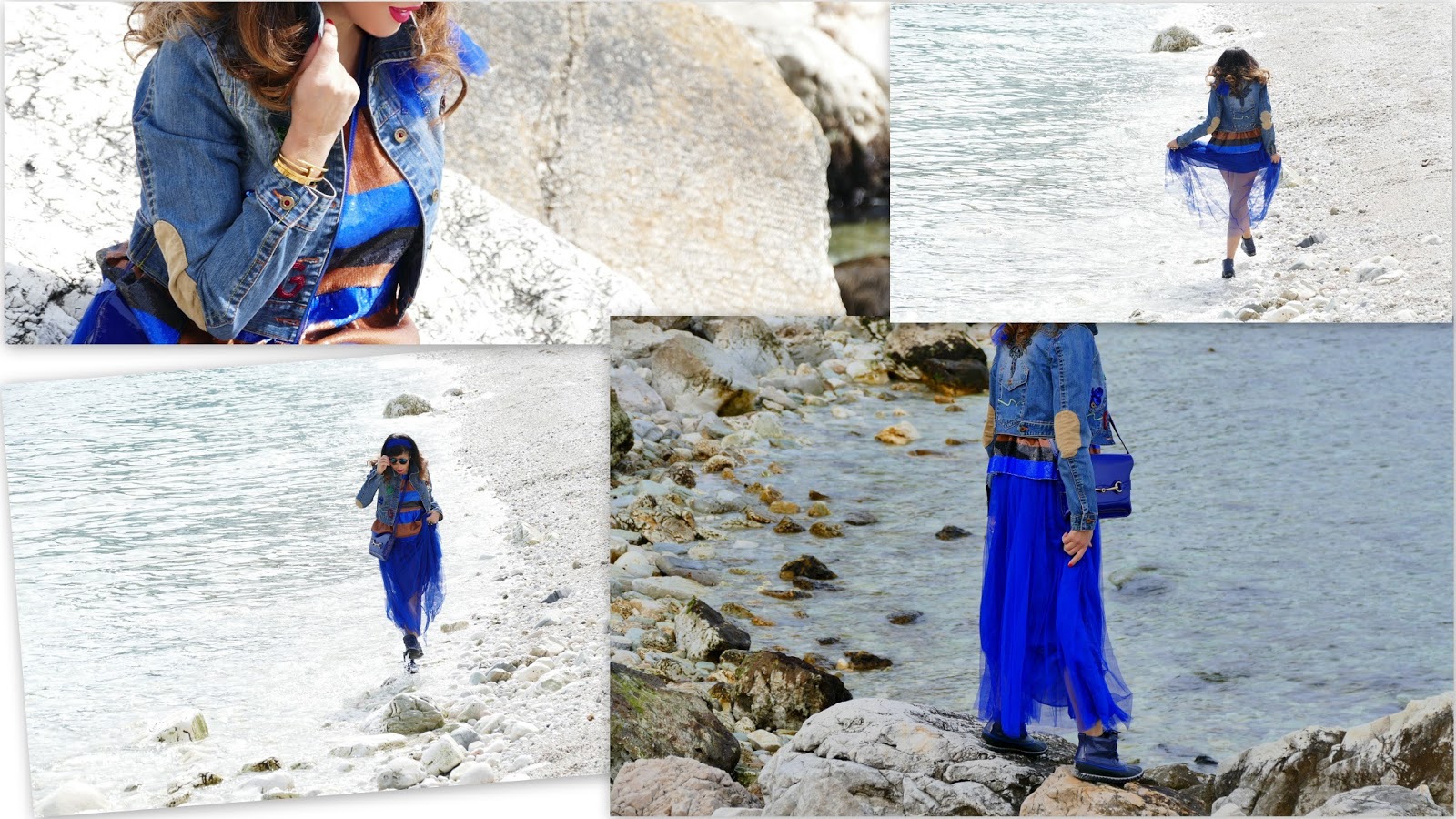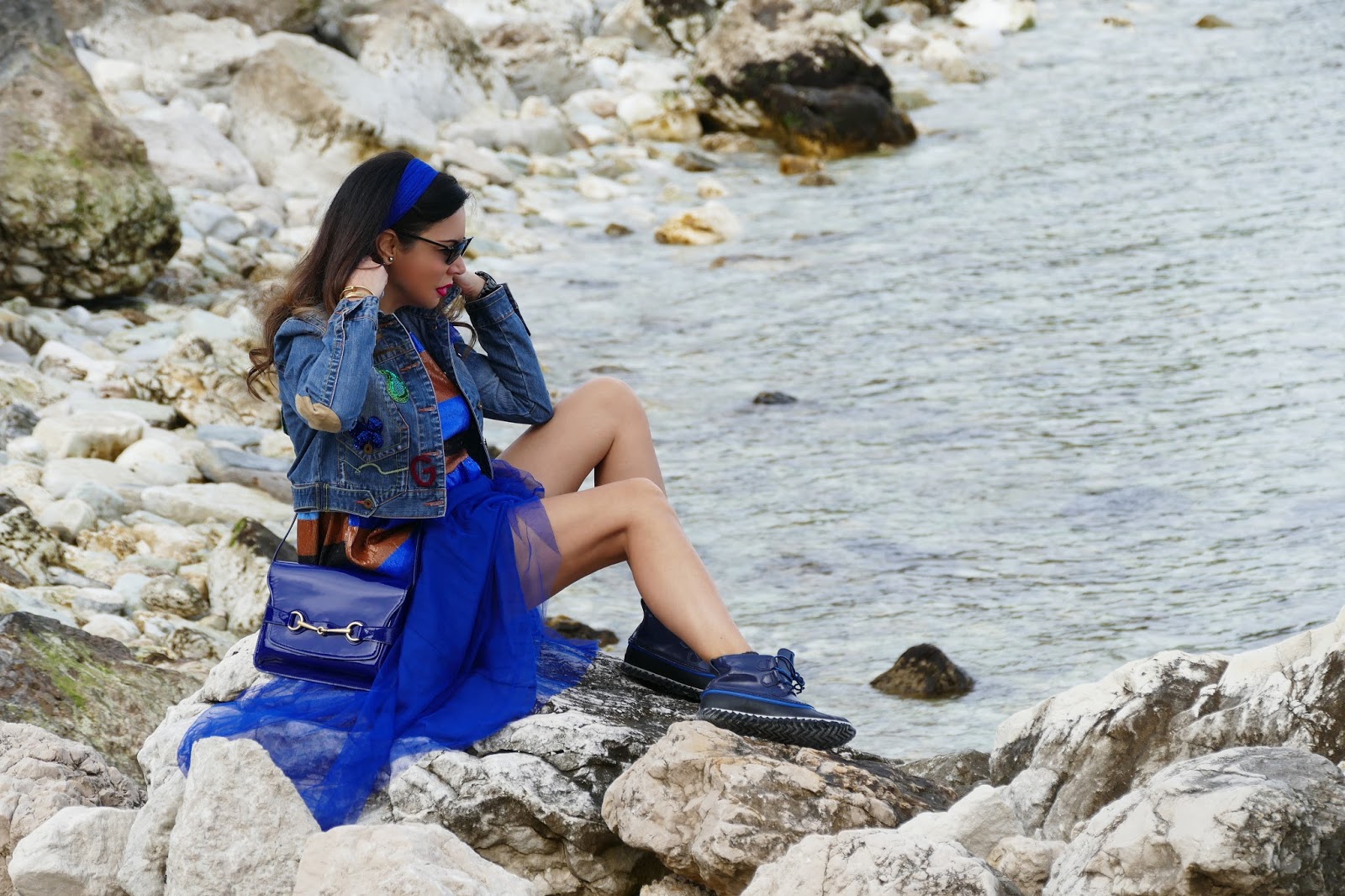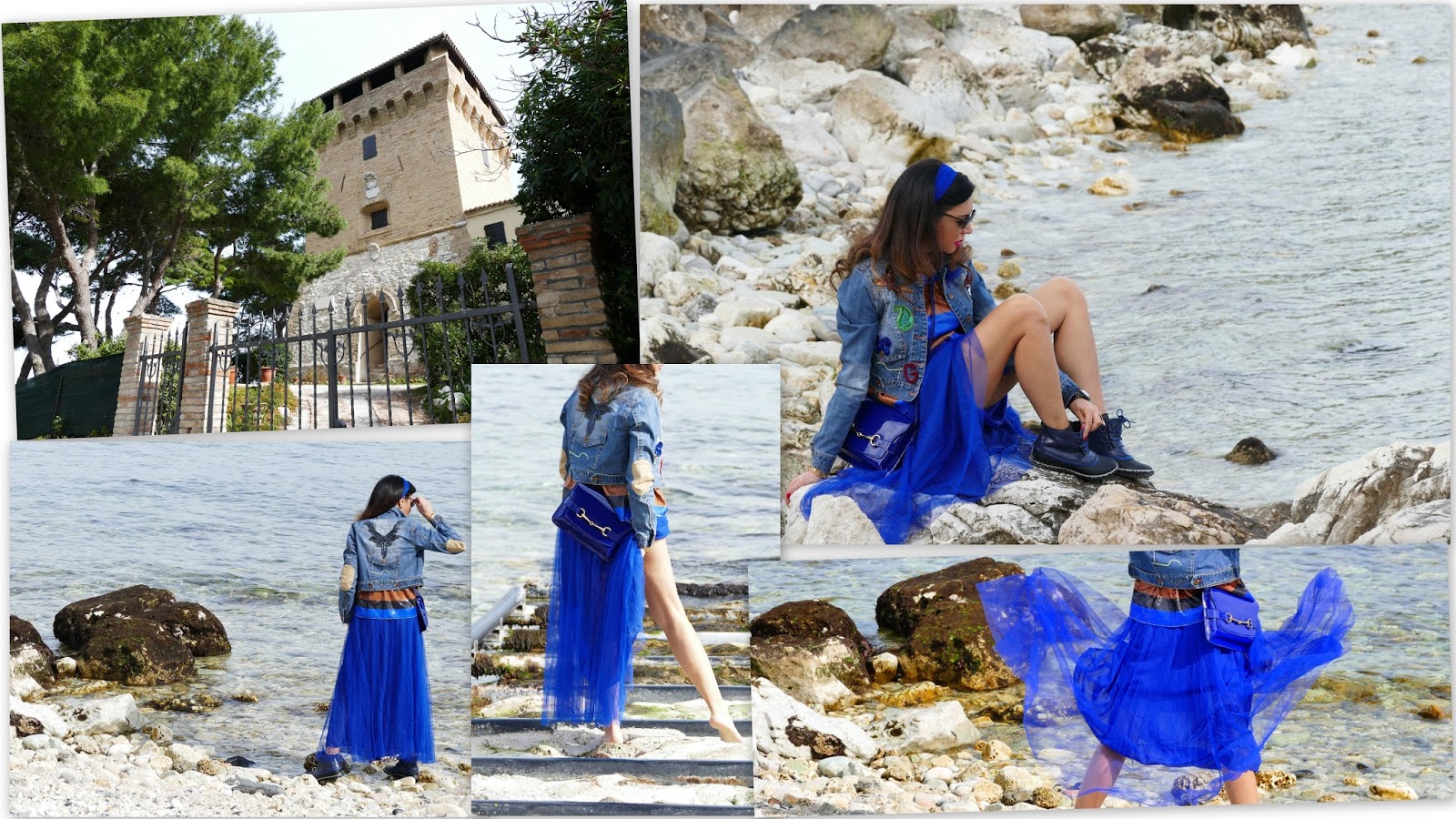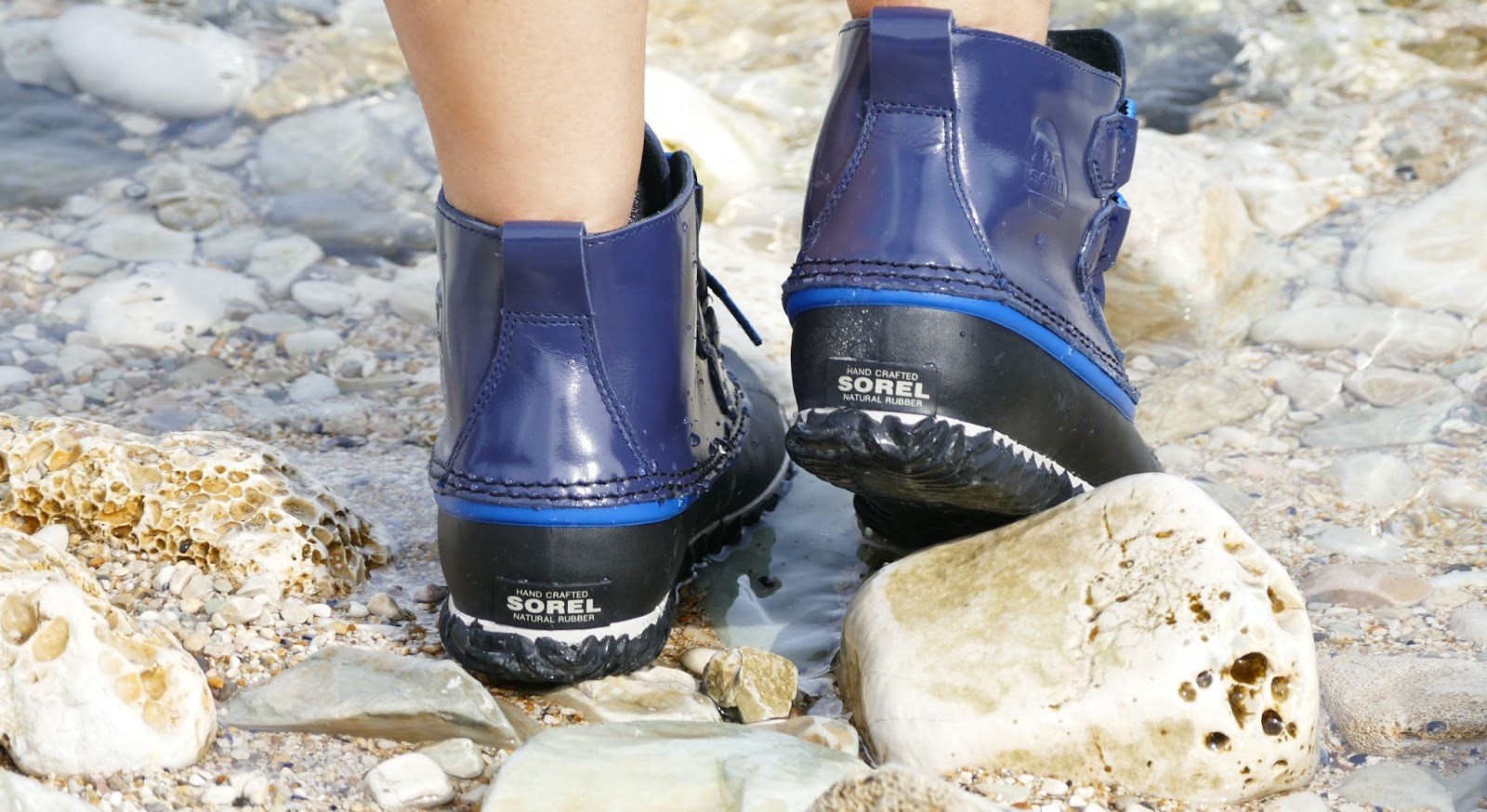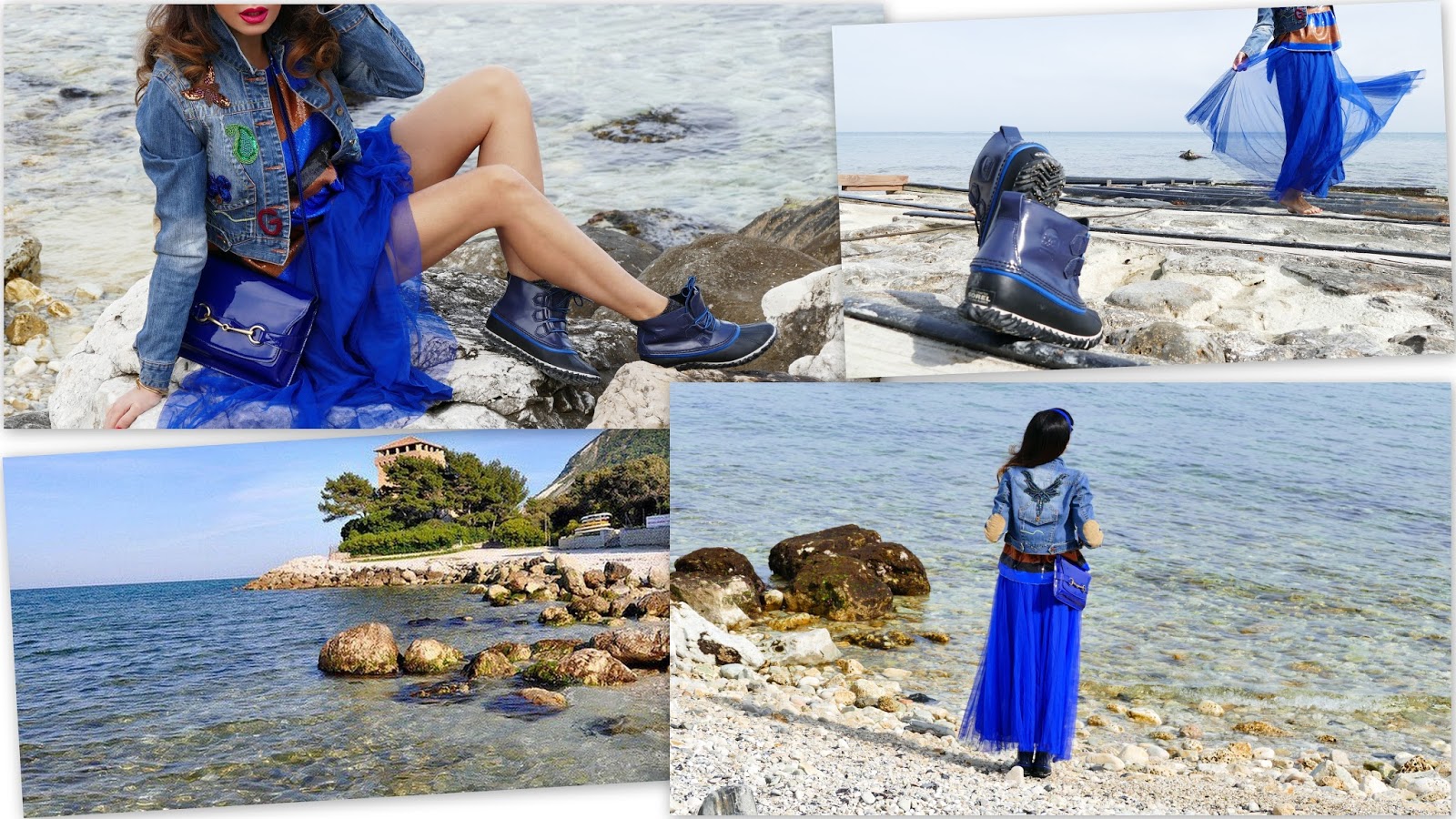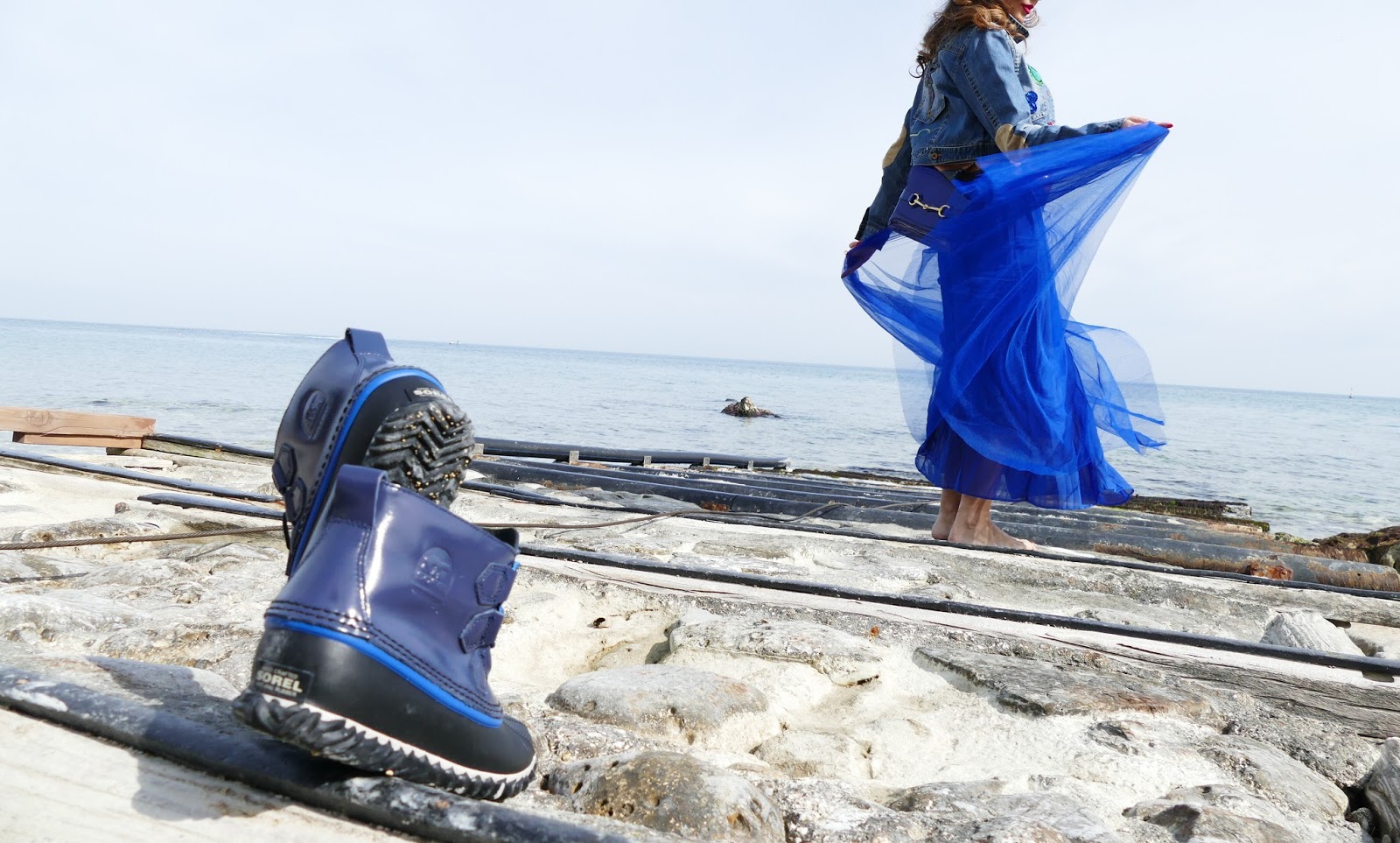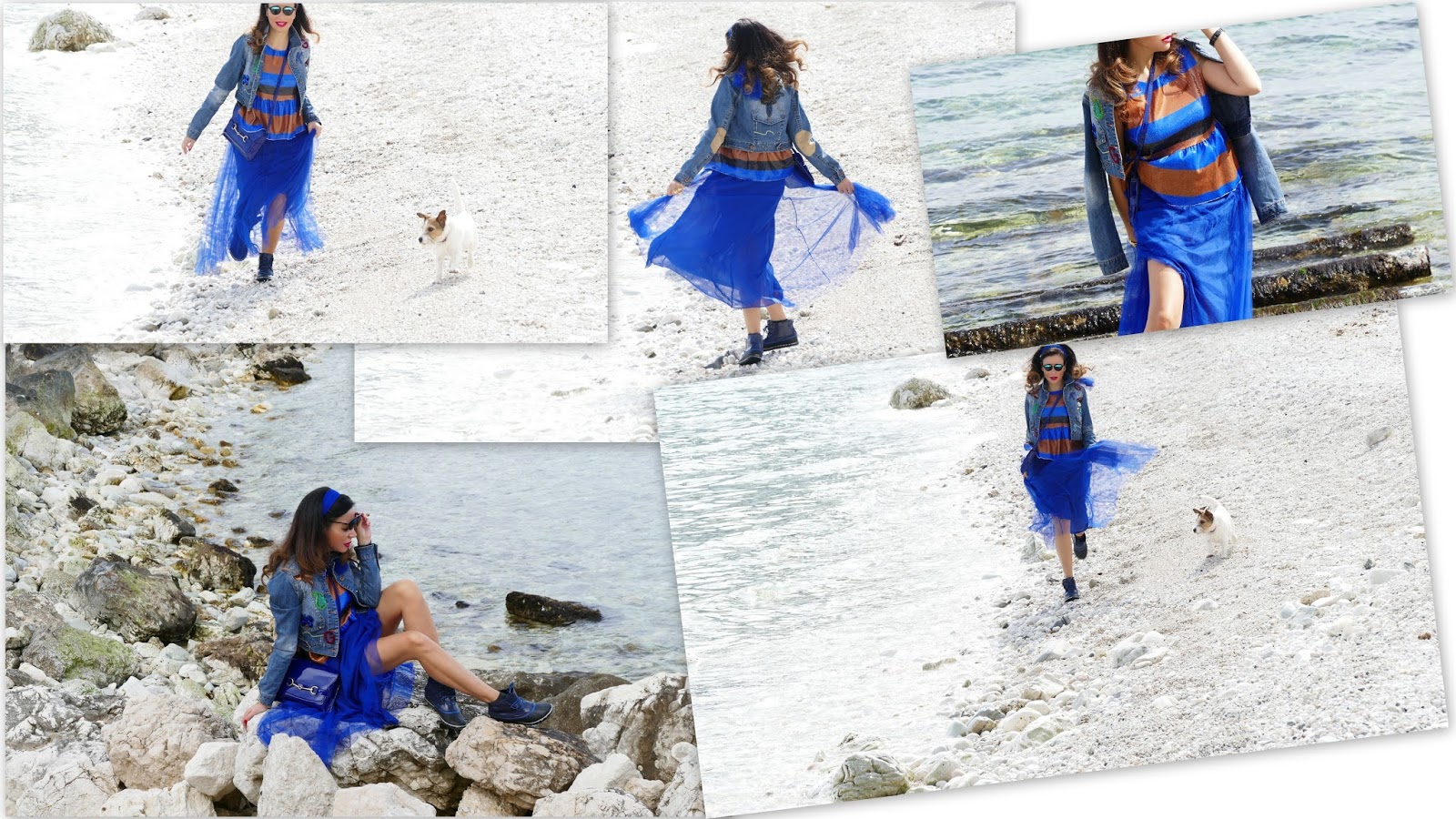 I was wearing:
Steve J. & Yoni P. denim jacket
Christian Dior "So Real" sunnies