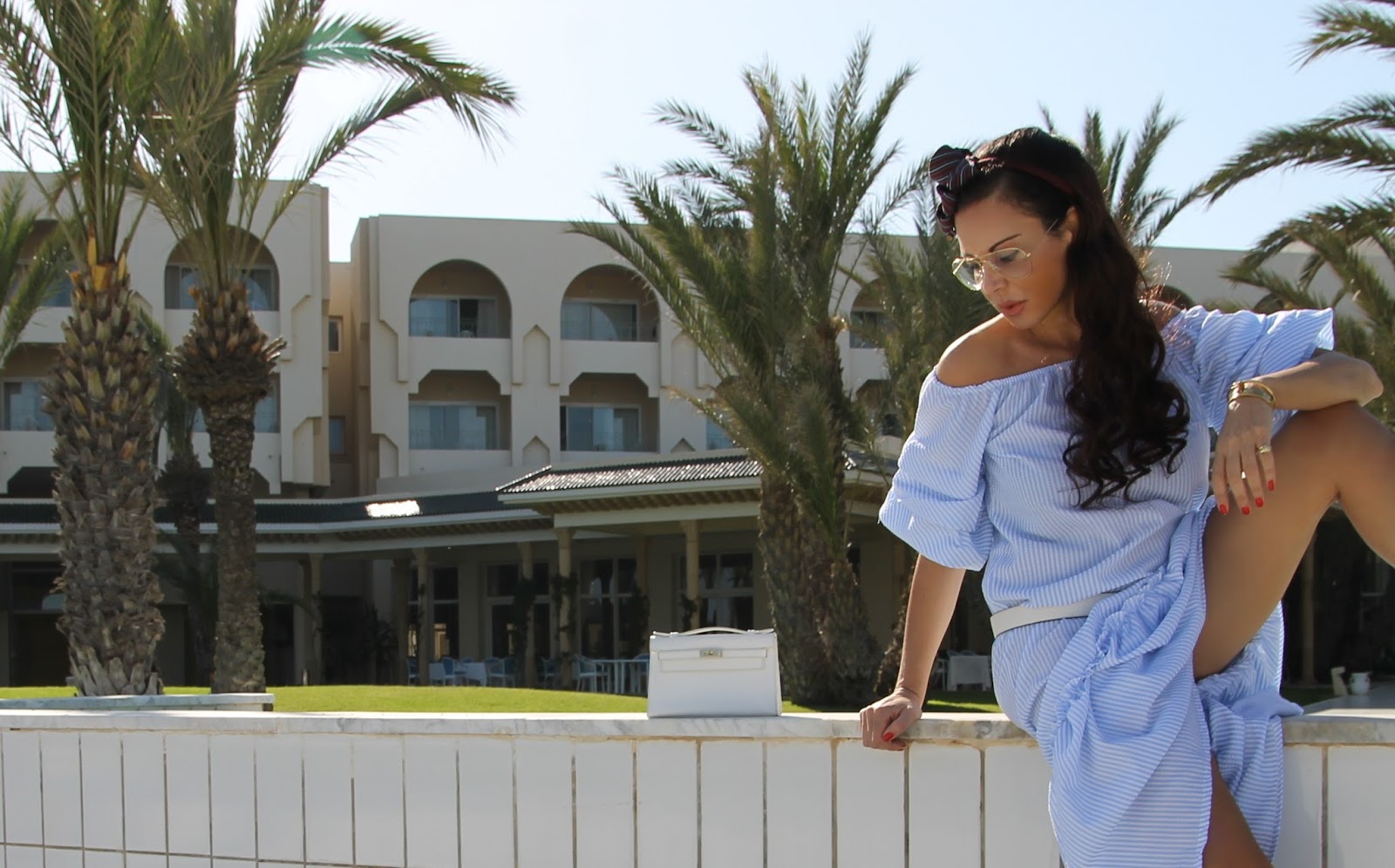 Sono una grande sostenitrice dell'eccellenza del Made in Italy. Di quello fatto bene, quello pensato e realizzato in Italia, perché solo nel nostro Paese ci sono quella cultura e quei servizi che rendono il prodotto unico.
Circa dieci anni fa dalla fantasia di Feliciana Chimenti e Gabriele Bottone, nasce il progetto "
Ineffetti
". Dopo circa 5 anni l'apertura dell'atelier a Bari.
La loro mission è quella di creare accessori artigianali, pezzi unici e non replicabili, tutti rigorosamente fatti a mano e in Italia.
Cravatte vintage e bottoni retrò sono la base da cui parte la loro creatività, trasformandoli in collane, bracciali, cerchietti e clutch.
Indosso con piacere una loro creazione, un originale cerchietto, l'accessorio glam del mio OOTD: un maxi dress da spiaggia, per la mia vacanza africana in uno dei resort più belli di Hammamet.
La moda ripropone anche per l'estate 2017 abiti, top e bluse che lasciano le spalle scoperte.
Il super trend del momento si riconferma definitivo e fortissimo.
Ho scelto anch'io la scollatura alla "Bardot", che dona quel tocco gipsy e sensuale anche all'outfit più semplice.
(Clicca
qui
se ti sei perso il mio primo post da Hammamet).
I am a great supporter of the excellence of Made in Italy.
Well done pieces thought and realized in Italy, where there are culture and services that make the product unique.
About ten years ago from the fantasy of Feliciana Chimenti and Gabriele Bottone, was born the project "Ineffetti".
After about 5 years the opening of their atelier in Bari.
Their mission is to create handcrafted accessories, unique and non-replicable pieces, all Made in Italy, of course.
Vintage ties and retro buttons are the basis for their creativity, transforming them into necklaces, bracelets, rings and clutches.
I am delighted to wear one of their creations, an original headband, the most glamorous accessory of my outfit of the day: a maxi dress, for my African vacation in one of Hammamet's finest resorts.
Fashion also features for summer 2017 off the shoulder dresses, tops and blouses.
The coolest trend of the moment is definitively reconfirmed.
I have chosen the "Bardot" neckline, which gives that gypsy and sensual touch even to the simplest outfit.
(Click here to read my first post from Hammamet).
(Click here, here and here to read more about the off the shoulder trend).
Location: Iberostar Averroes Resort – Hammamet – Tunisia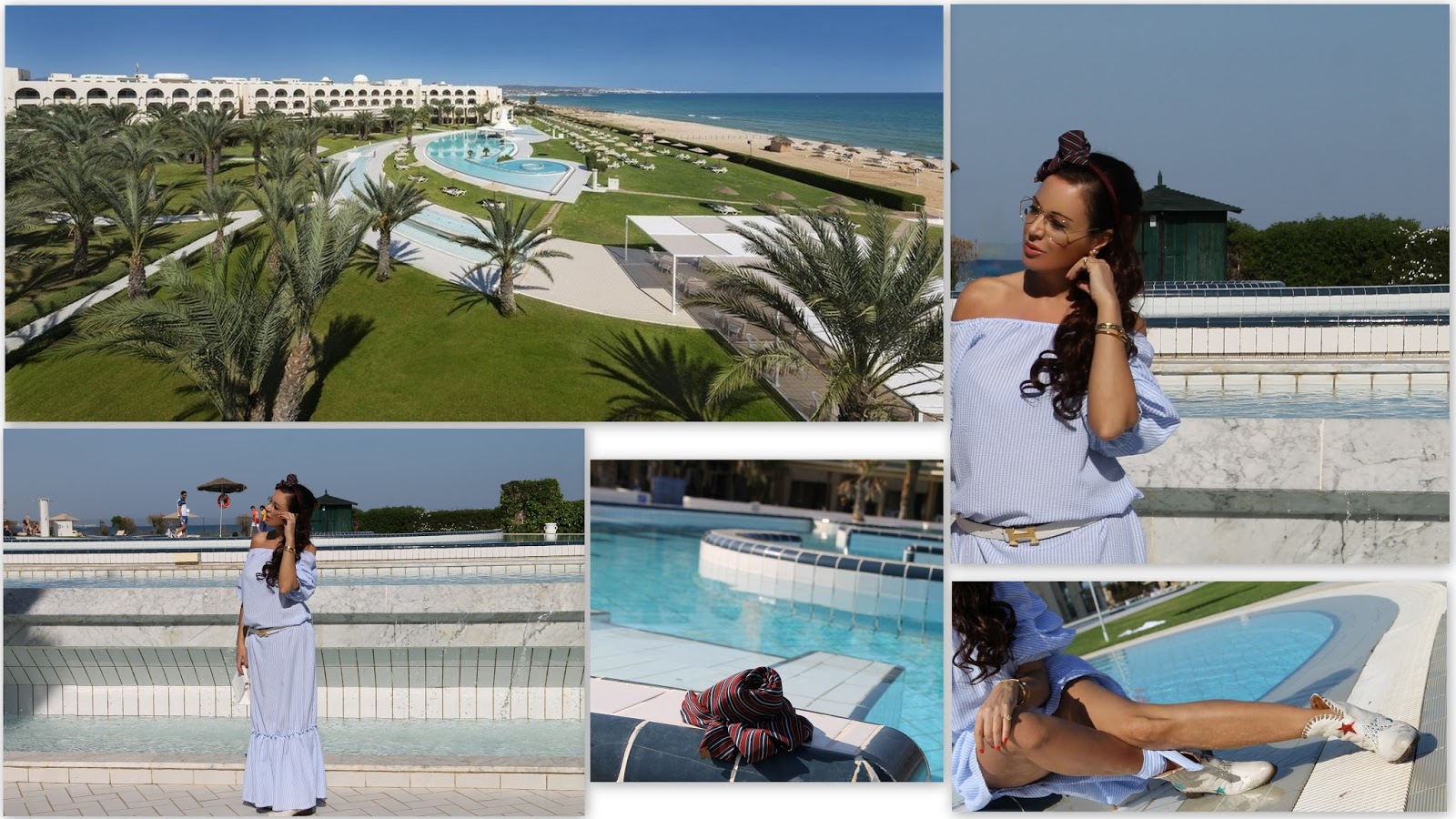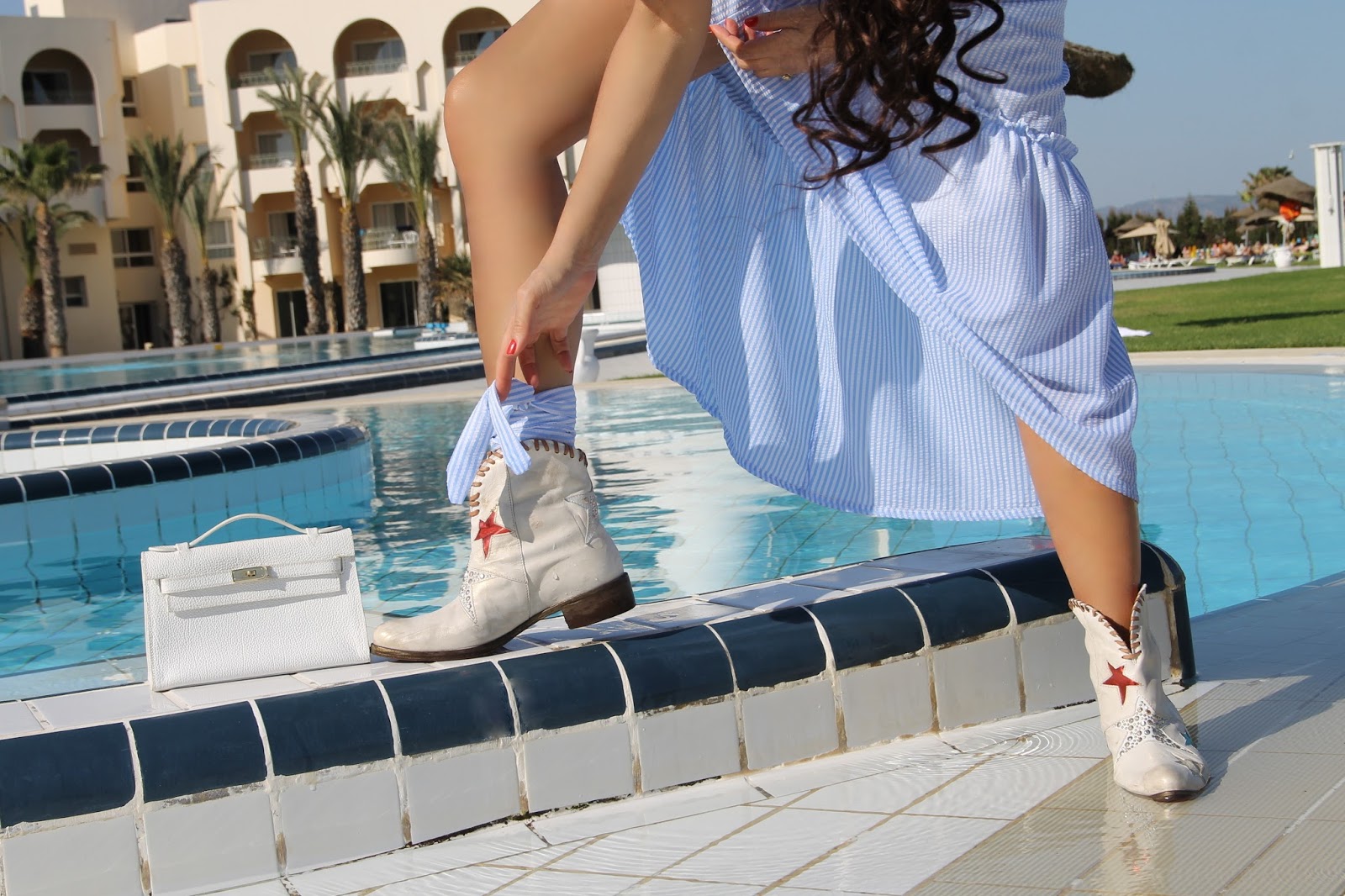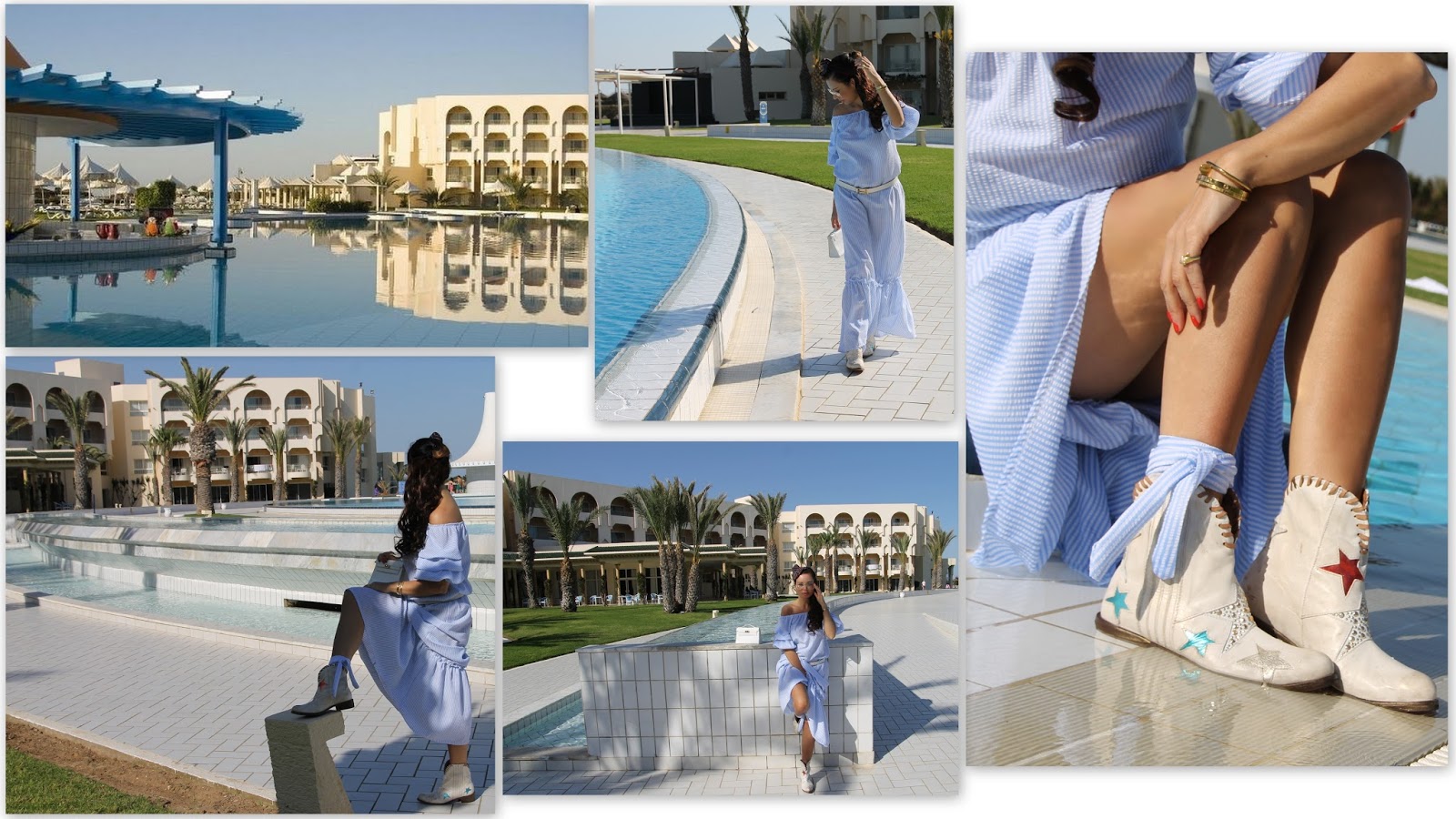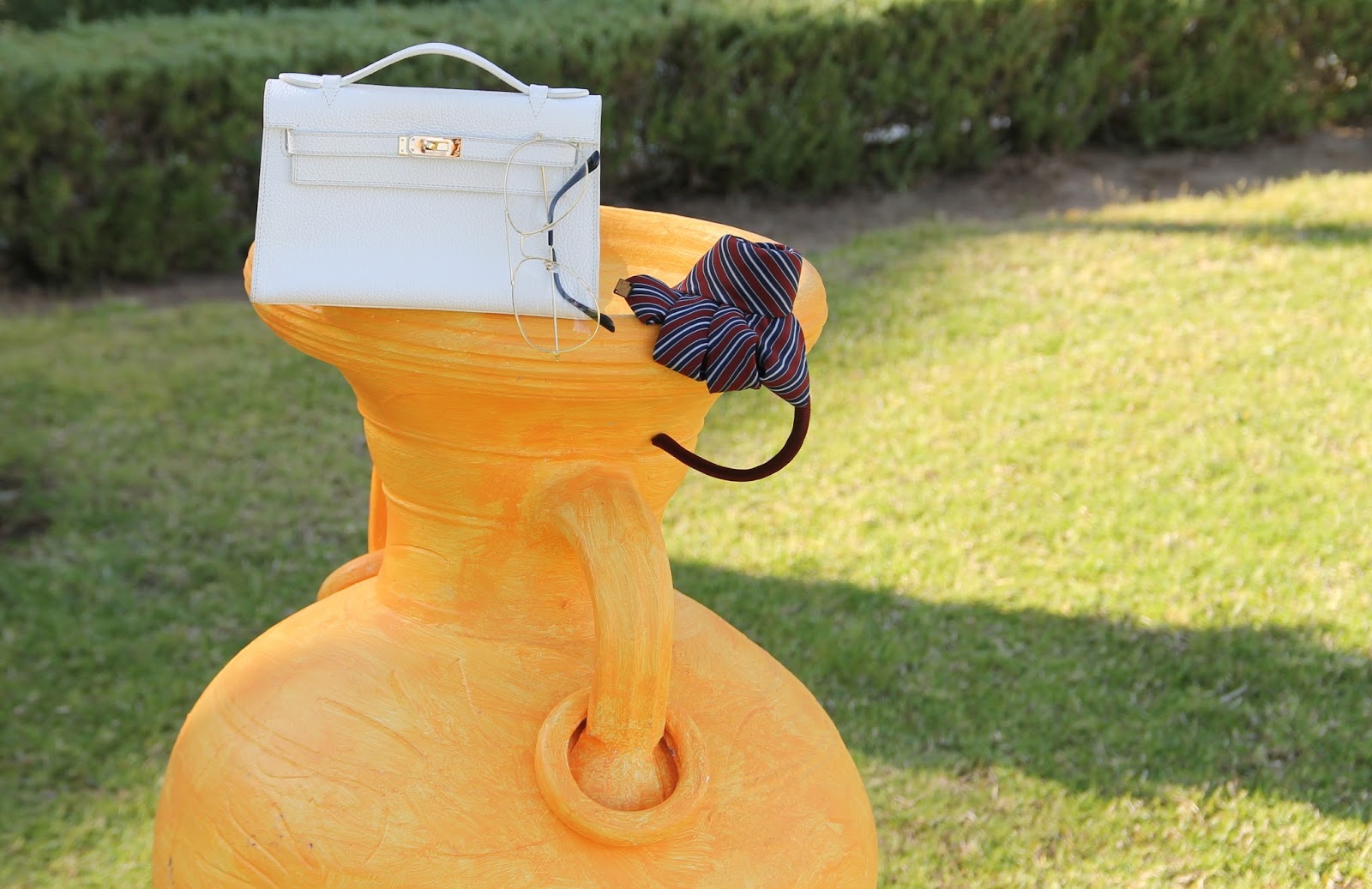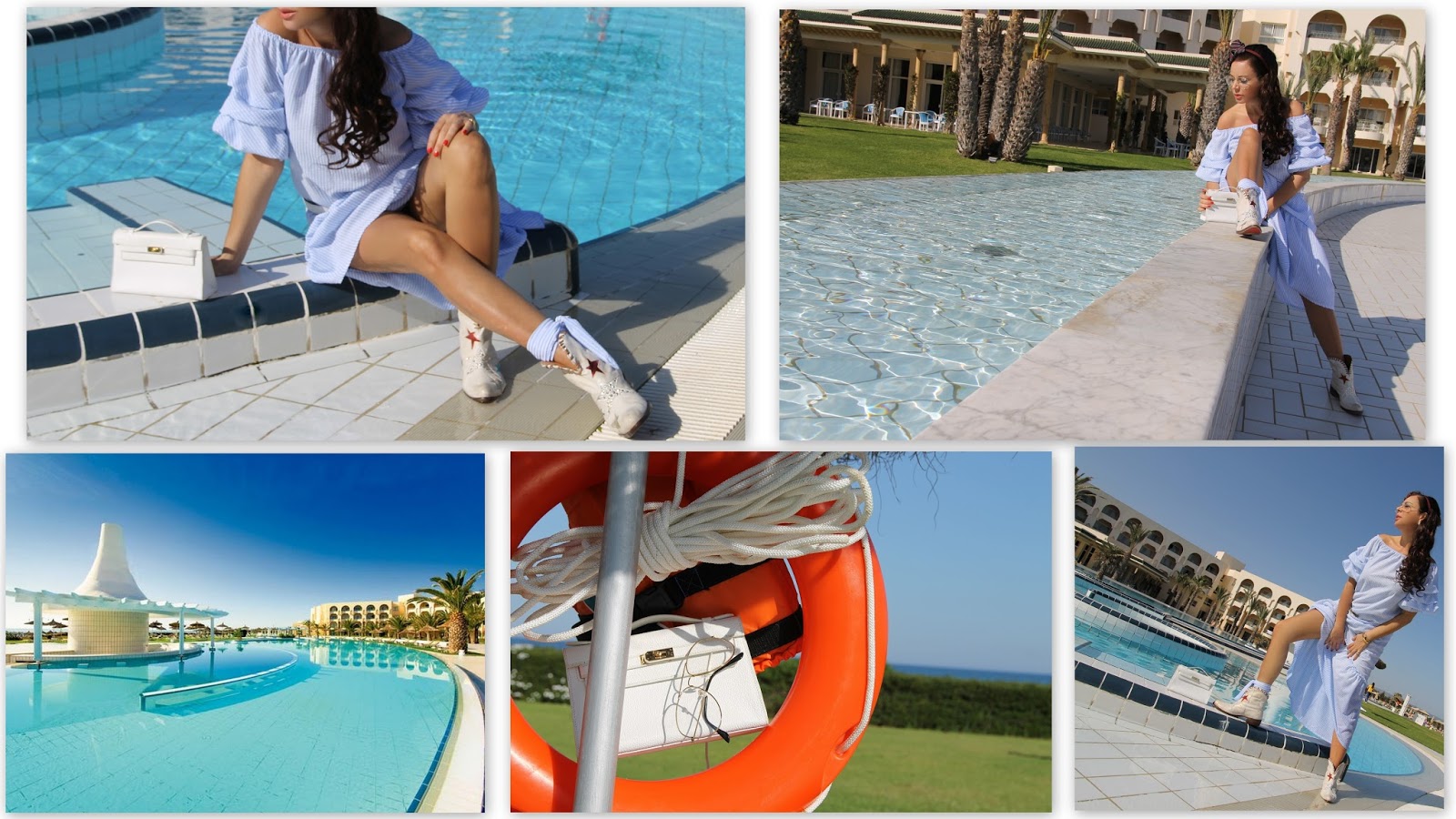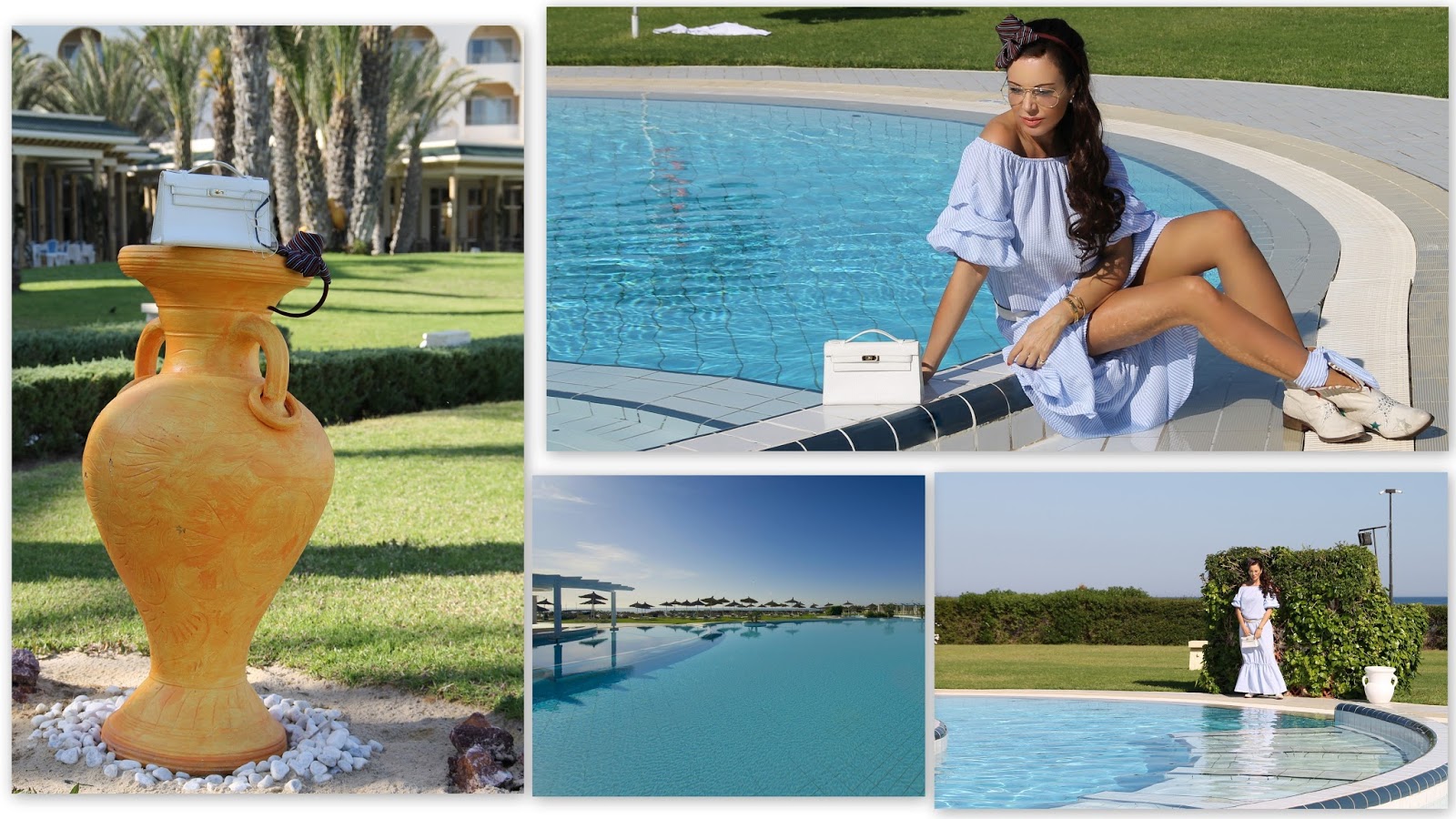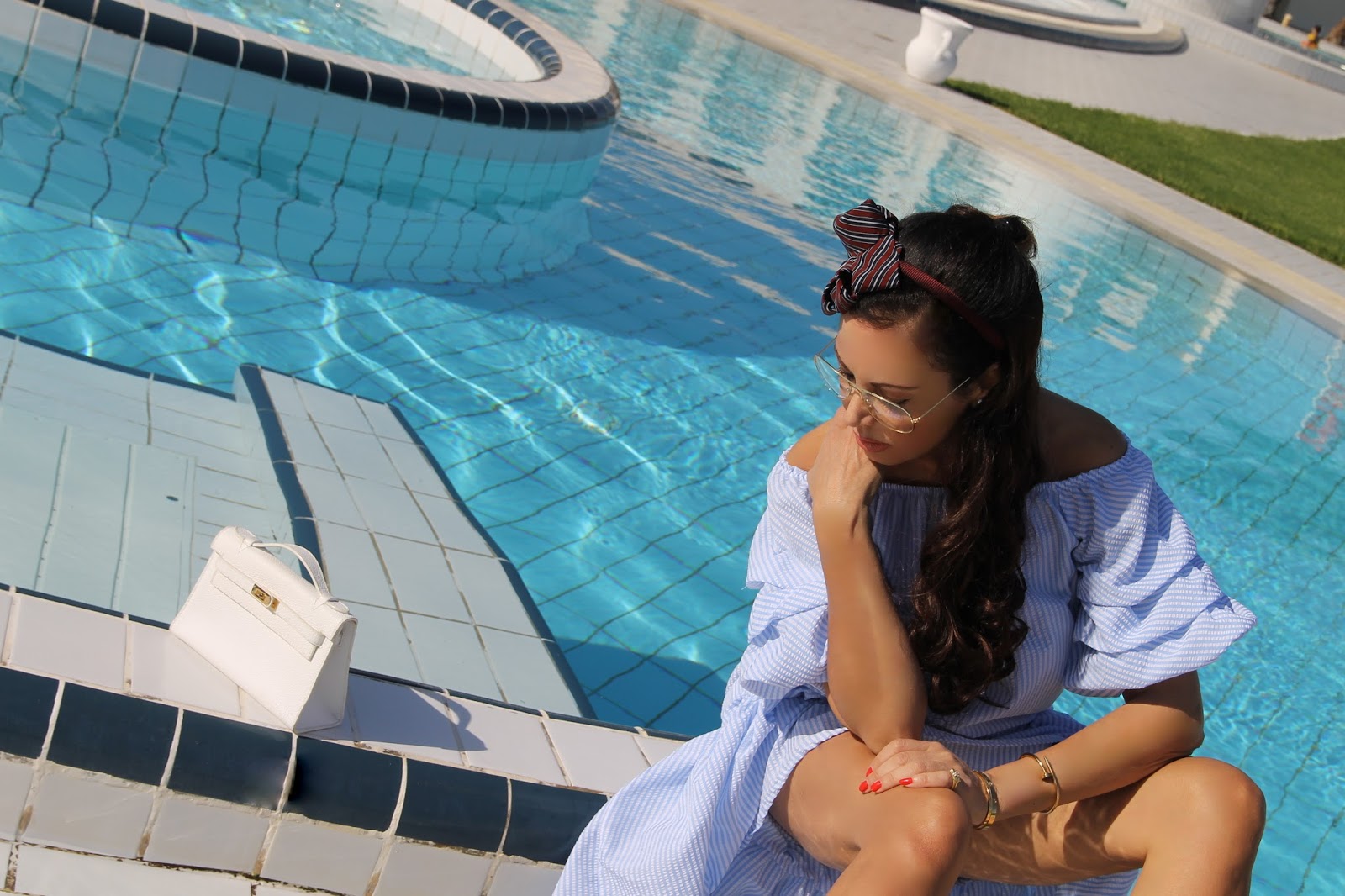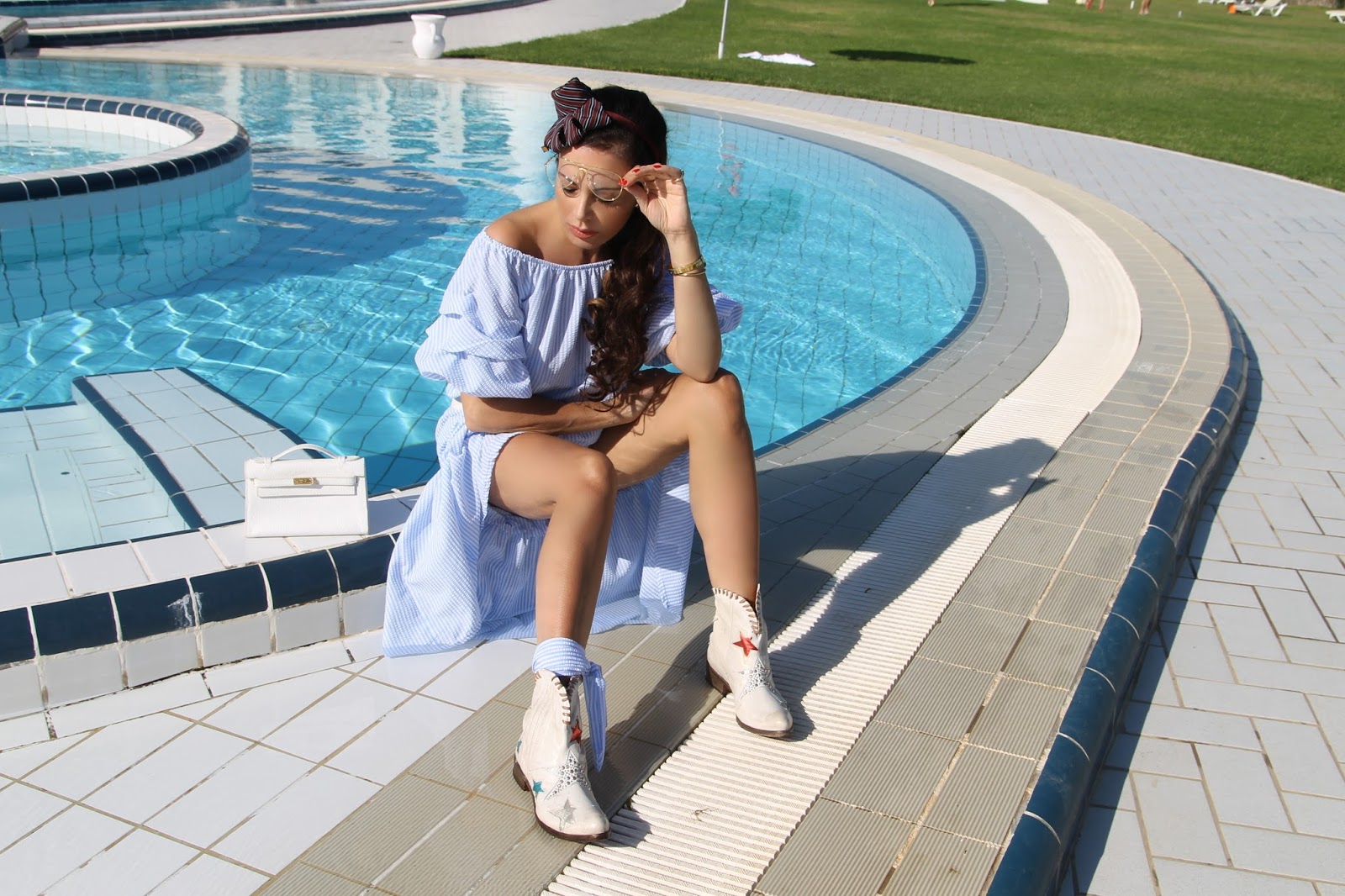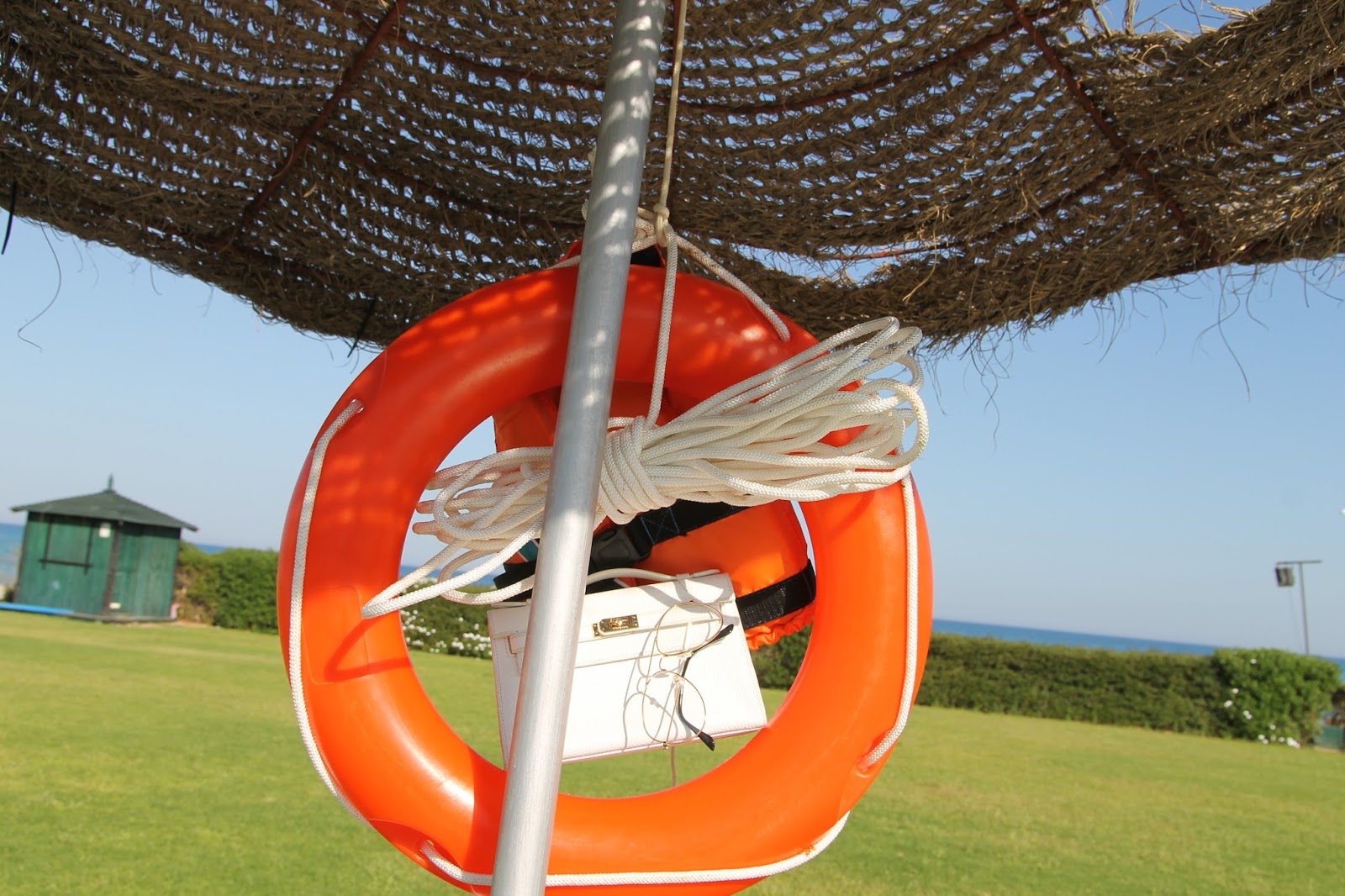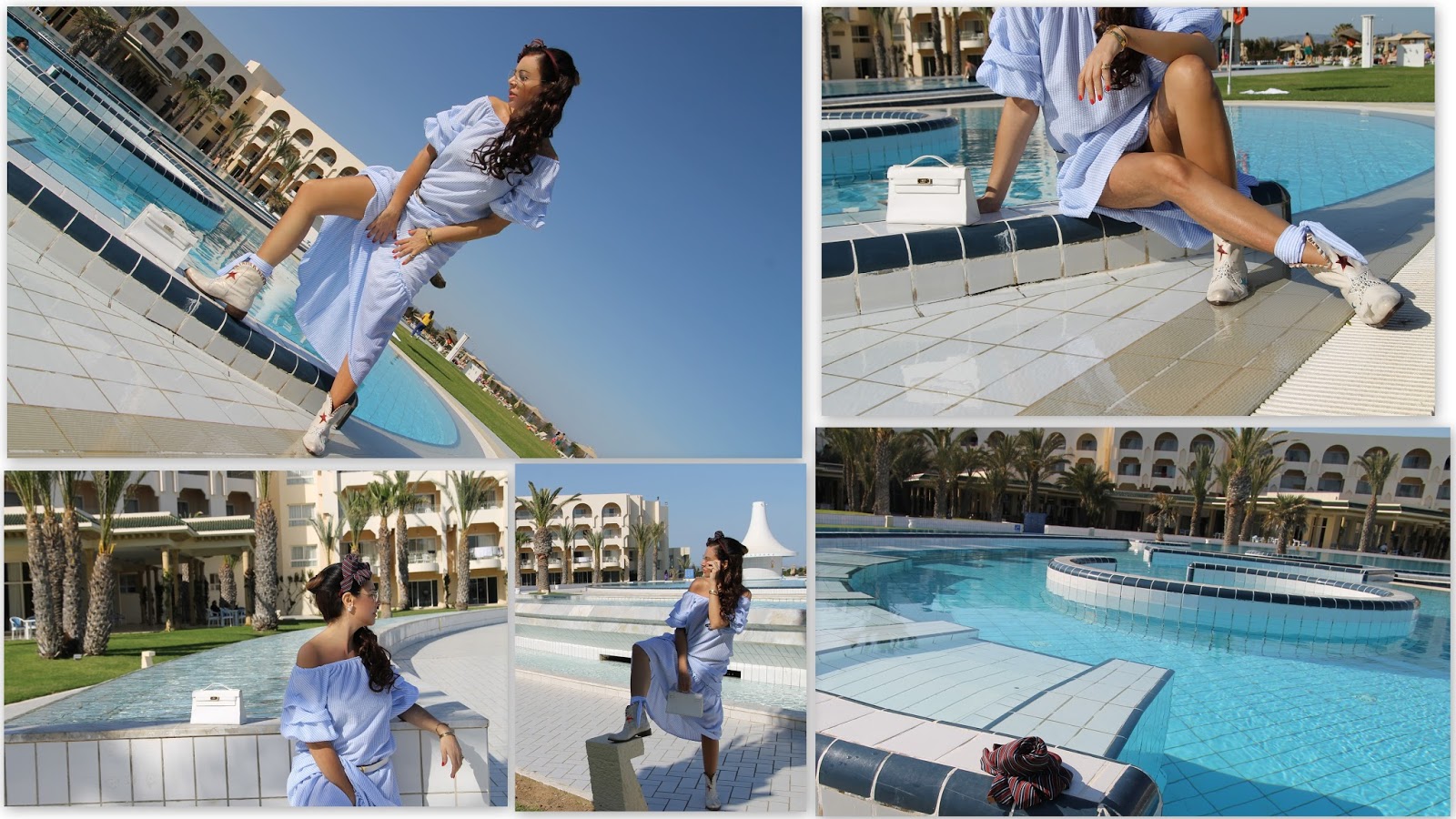 Photos: Jacopo Maria Barile
I was wearing:
Hermès belt and mini "Kelly" bag