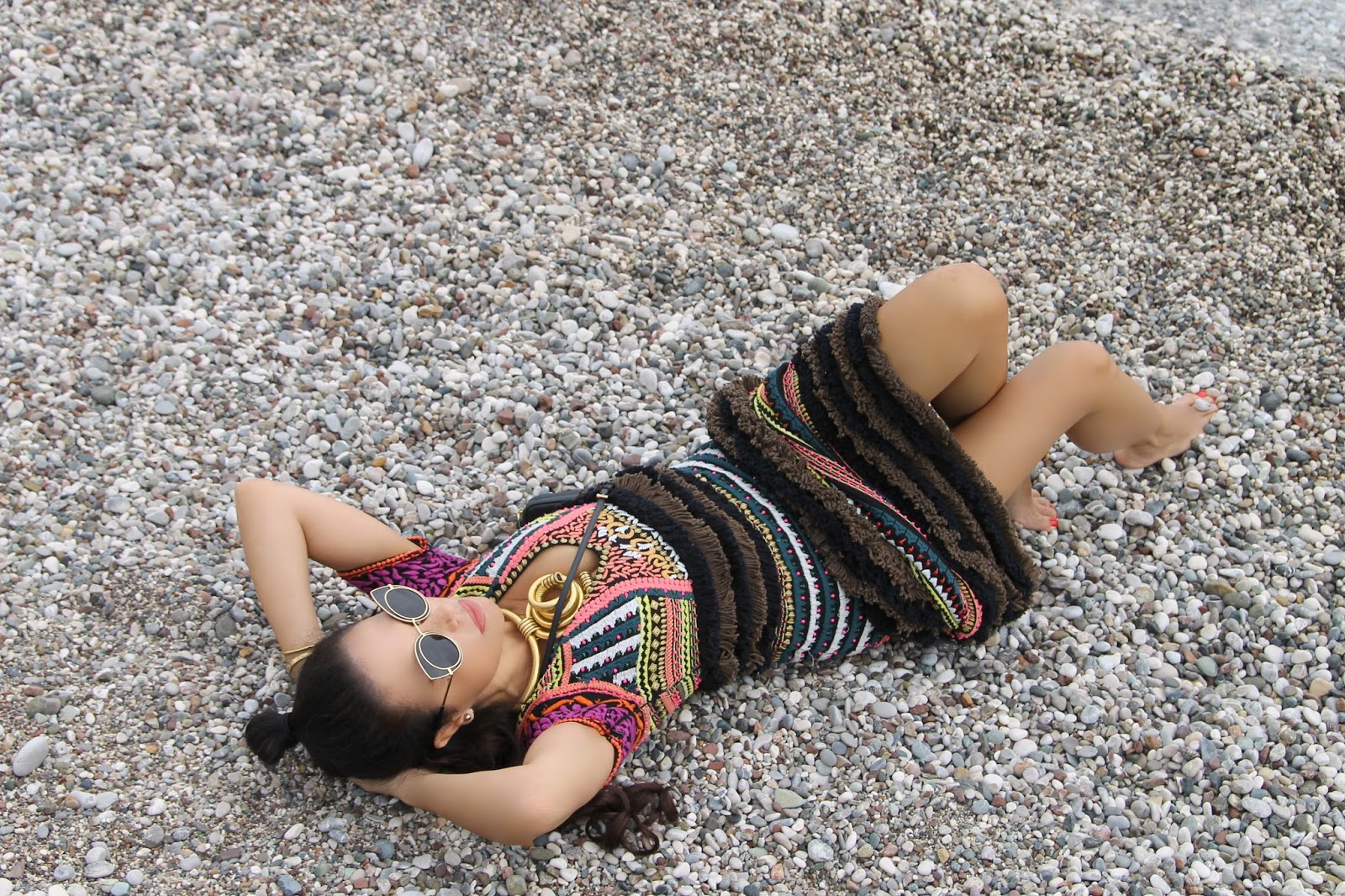 La terra dalle mille facce, la Turchia, leggendaria per le
interminabili vacanze estive passate sotto un cielo limpido che si
rispecchia nelle acque smeraldo del Golfo di Antalya.
La costa turchese di Antalya è una meta turistica che offre ai suoi ospiti infinite possibilità di villeggiatura, con le sue baie ed i suoi altipiani di incomparabile bellezza e un centro
romano e ottomano.
Il litorale riunisce antiche città che sussurano storia, mito e leggenda.
Le sue spiagge, l'antica marina, i suoi alberghi di lusso, fanno di Antalya il centro turistico più importante della Turchia. Una delle sue spiagge più famose è quella di Konyaalti, un angolo di paradiso con acque cristalline e una lunga spiaggia di ghiaia.
Una vasta distesa di ciottoli sullo sfondo di imponenti montagne, a breve distanza dal centro storico della città.
Un paesaggio morfologicamente contrastato, dove in lontananza svettano i Monti Beydaglari, affascinanti giganti rocciosi, a far da cornice e a ricordare la ricchezza
paesaggistica della Turchia.
Indosso un lungo abito dal mood etno-chic, un'esplosione di stile esotico, perchè stampe batik,
fantasie etniche, tessuti ikat e wax-print, inserti in osso, legno e perline, sono uno dei tormentoni della
stagione calda, e l'estate 2017 strizza
l'occhio al mondo tribale ultra-chic negli abiti e negli accessori. Colori e grafiche che ricordano civiltà e stili antichi, ma con facilità di forme, freschezza e sex appeal, per uno stile selvaggio che si adatta bene all'estate un pò esotica che mi piace vivere.
(Clicca
qui
,
qui
e
qui
per saperne di più sull'allure bohémien e sul fascino esotico dei capi più cool di questa estate).
(Clicca
qui
per vedere un mio diverso look dal mood boho-chic).
The thousand-faced land, Turkey, legendary for the endless summer
holidays under a clear sky reflecting in the emerald waters of the Gulf
of Antalya.
The turquoise coast of Antalya is a tourist destination that offers endless possibilities of holiday, with its bays and high
plateaus of incomparable beauty and a Roman and Ottoman center.
The coastline brings together ancient cities whispering history, myth and legend.
Its beaches, the ancient marina and its luxury hotels, make Antalya the most important tourist center in Turkey.
One of its most famous beaches is Konyaalti, a slice of paradise with crystal clear waters and a long gravel beach.
A vast expanse of pebbles on the backdrop of imposing mountains, just a short distance from the historic city center.
A morphologically contrasted landscape, where the
Beydaglari Mountains, fascinating rocky giants, are the impressive background and
recall the landscape richness of the Turkey.
I'm
wearing a maxi dress from the ethno-chic mood, an exotic style explosion,
because batik prints, ethnic patterns, ikat and wax
fabrics, and bead inserts are one of the coolest trend of the season,
and this summer 2017 winks to the ultra-chic tribal world for the trendiest clothes and accessories.
Colors
and graphics that resemble ancient civilizations and styles, but with minimal shapes, freshness and sex appeal, for a wild style that fits well
in the a bit exotic summer that I love to live.
(Click here to see my different look with a boho-chic mood).
Location: Konyaalti beach – Antalya – Turkey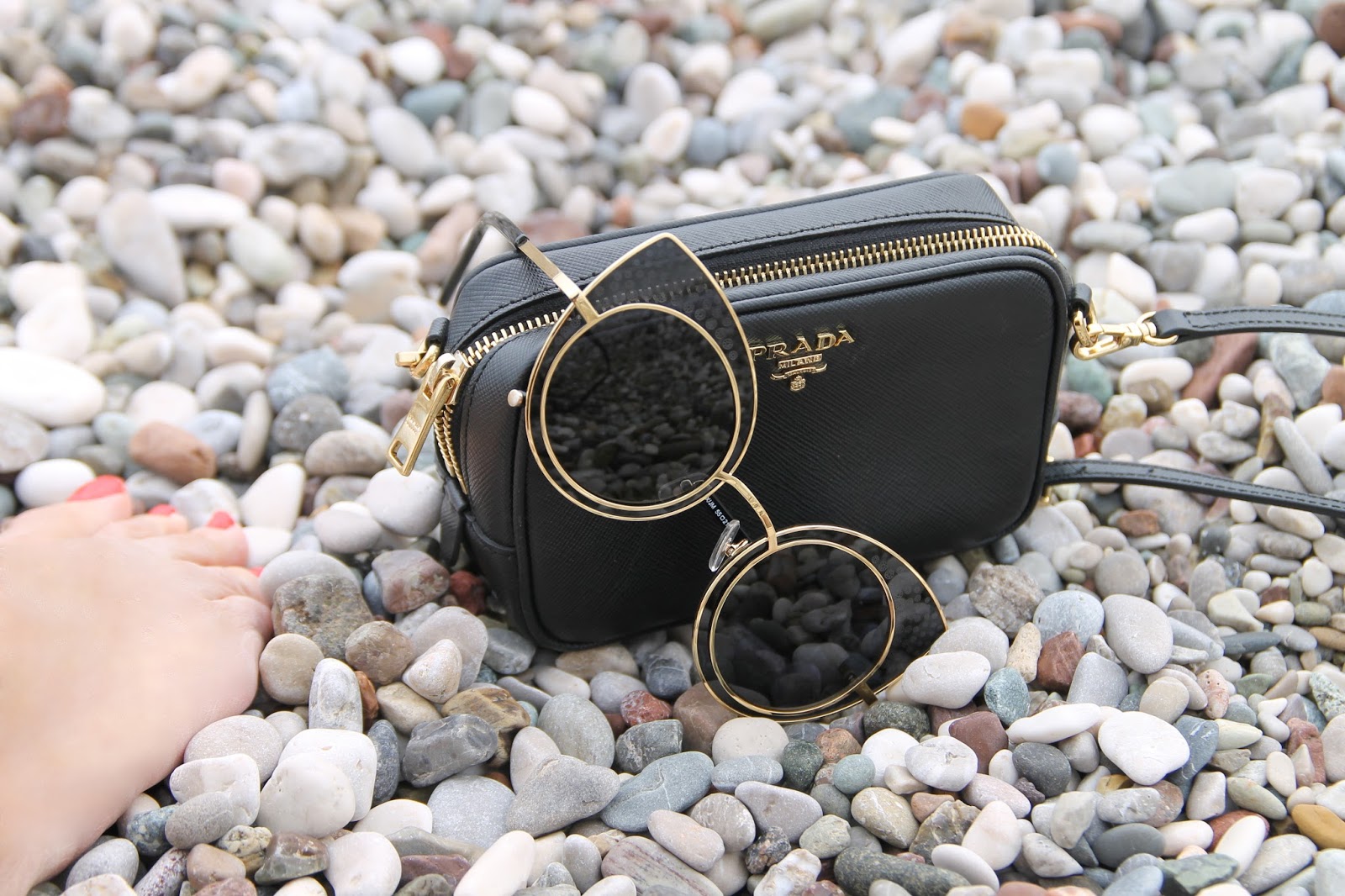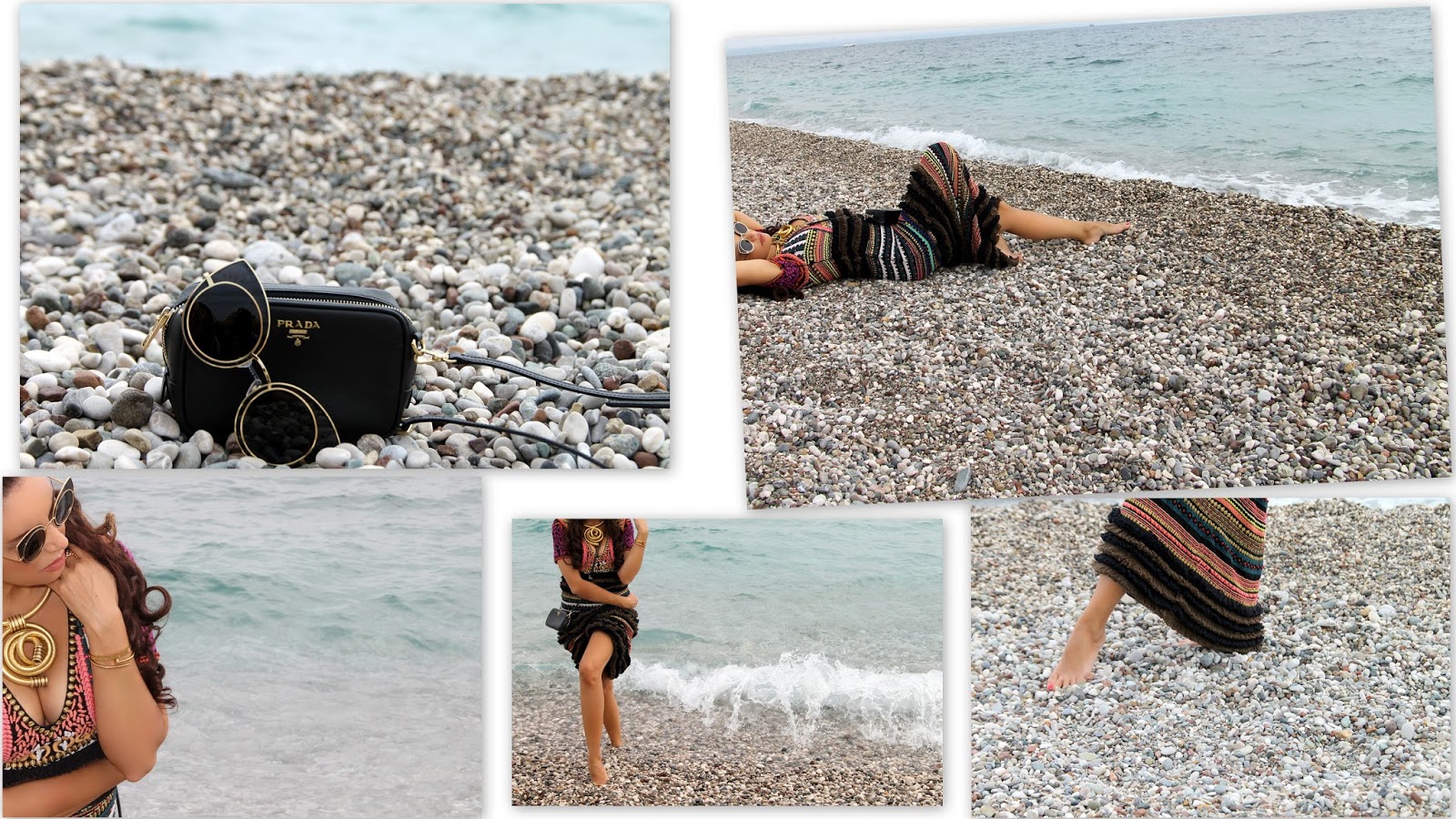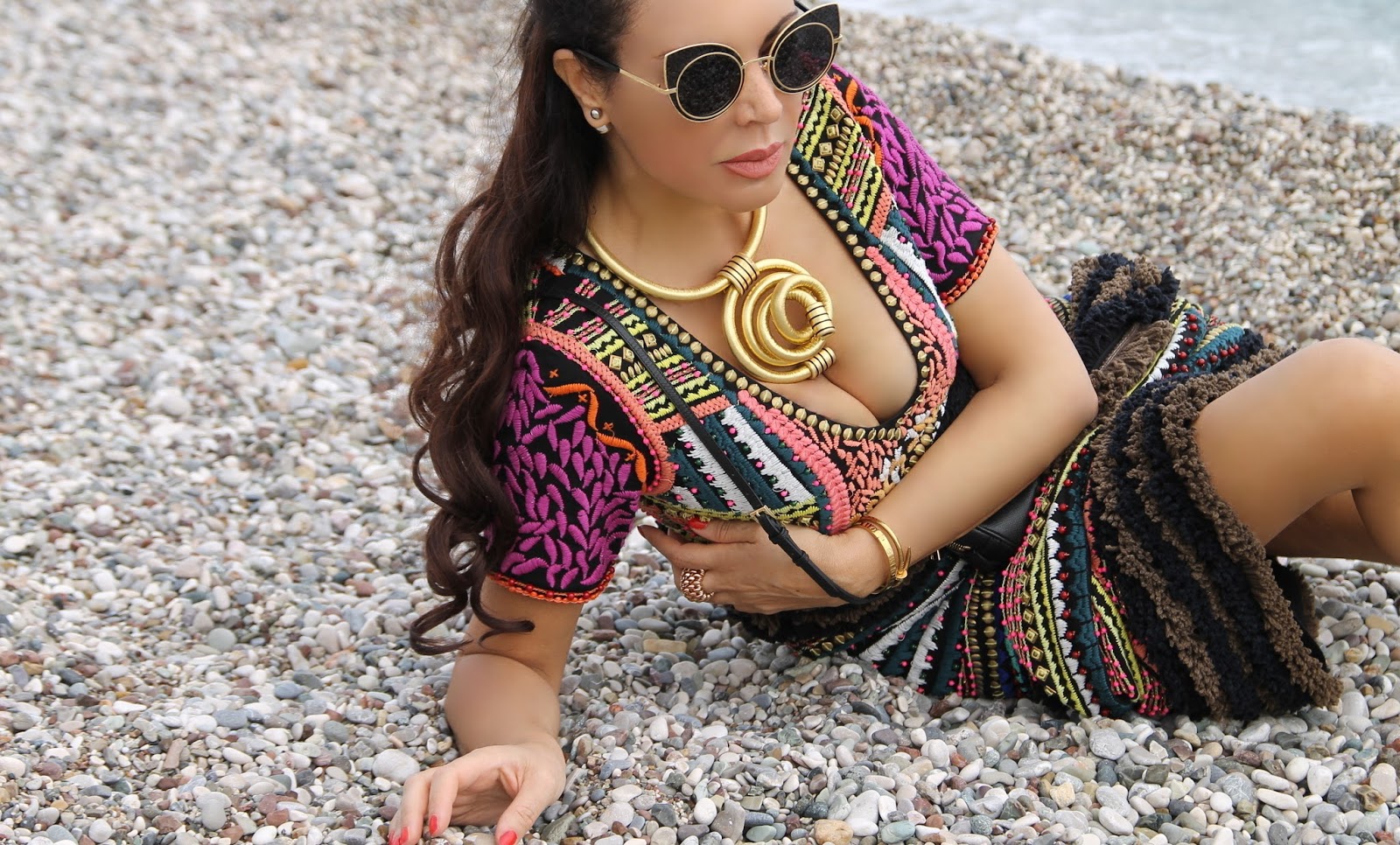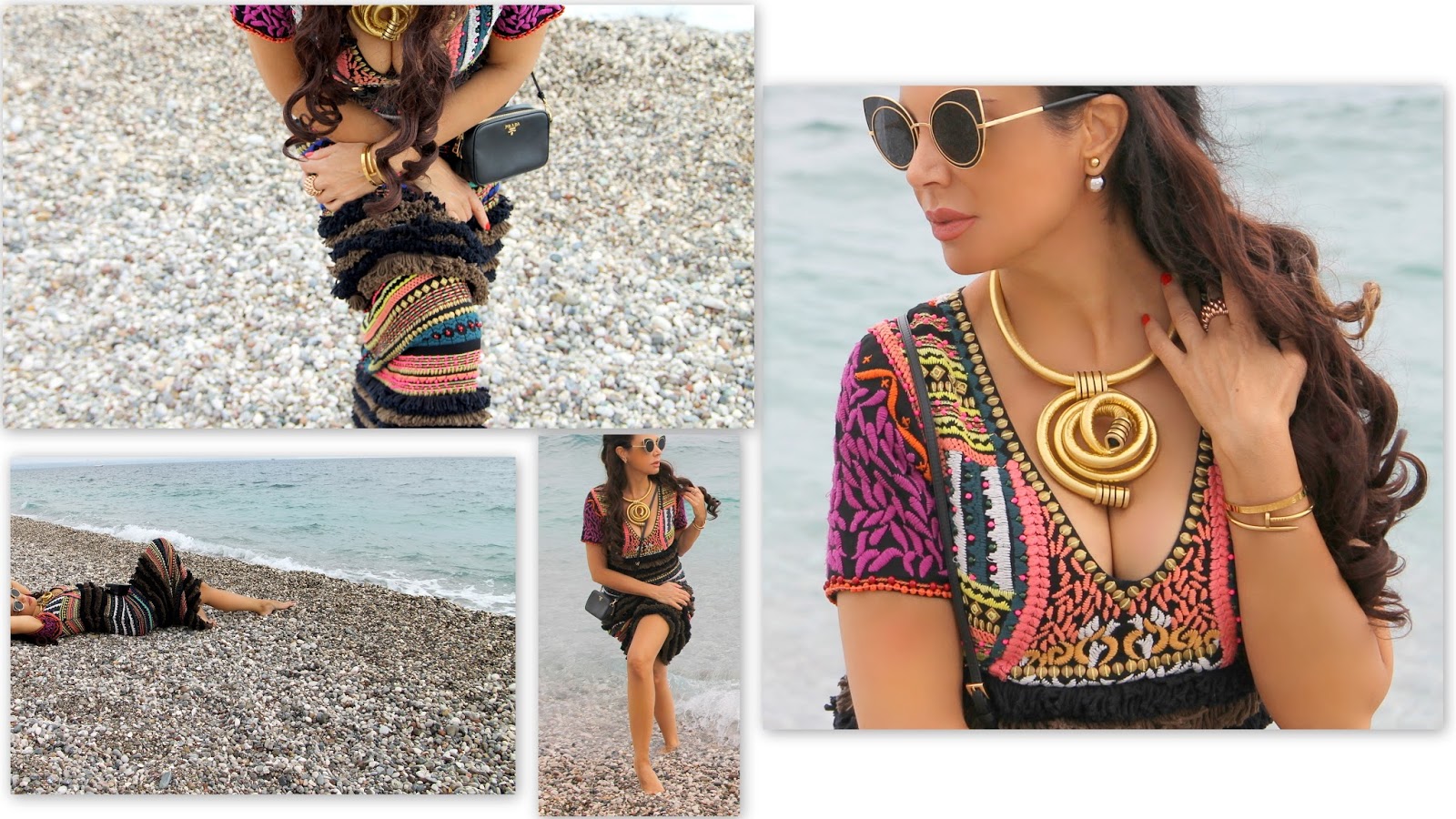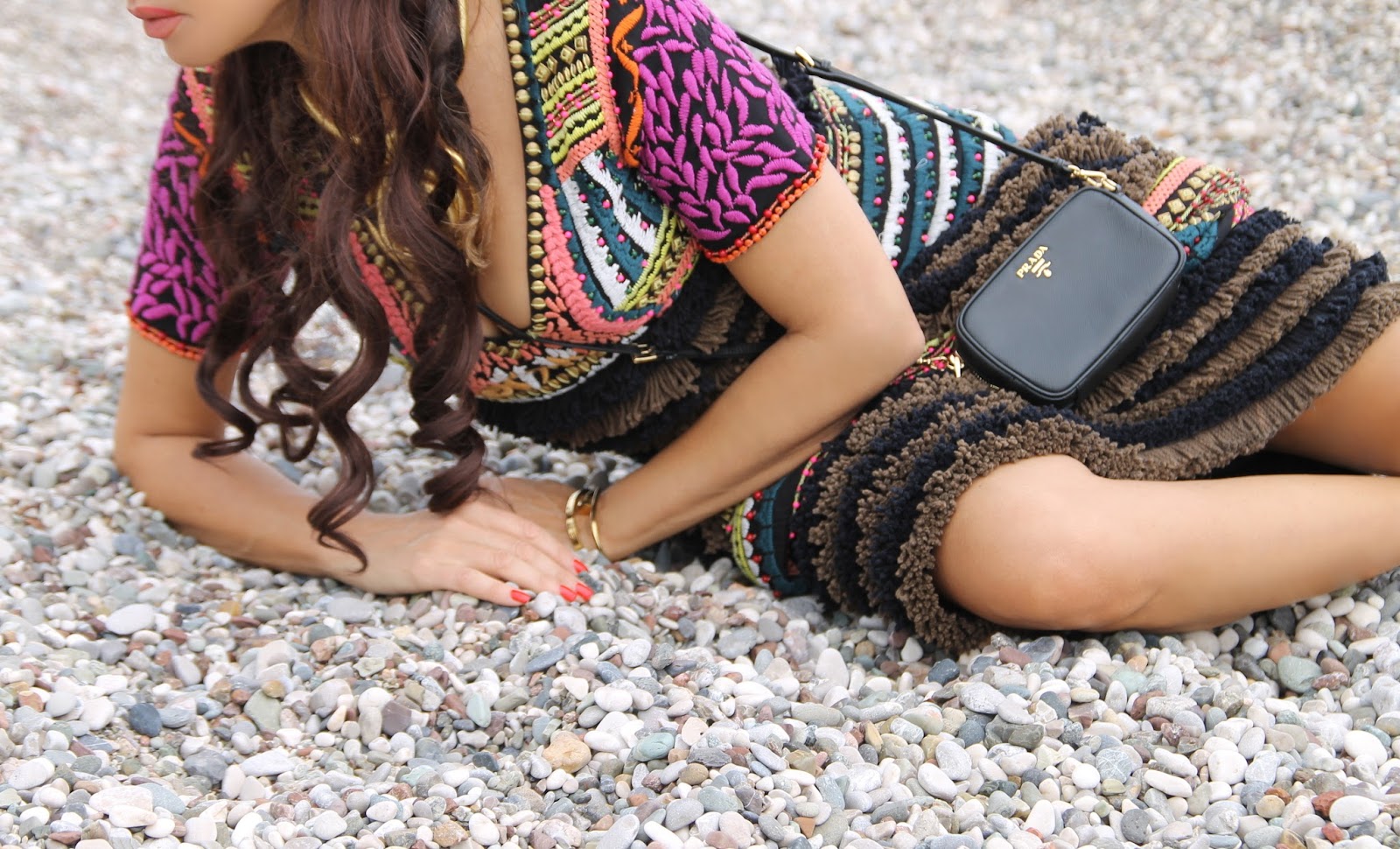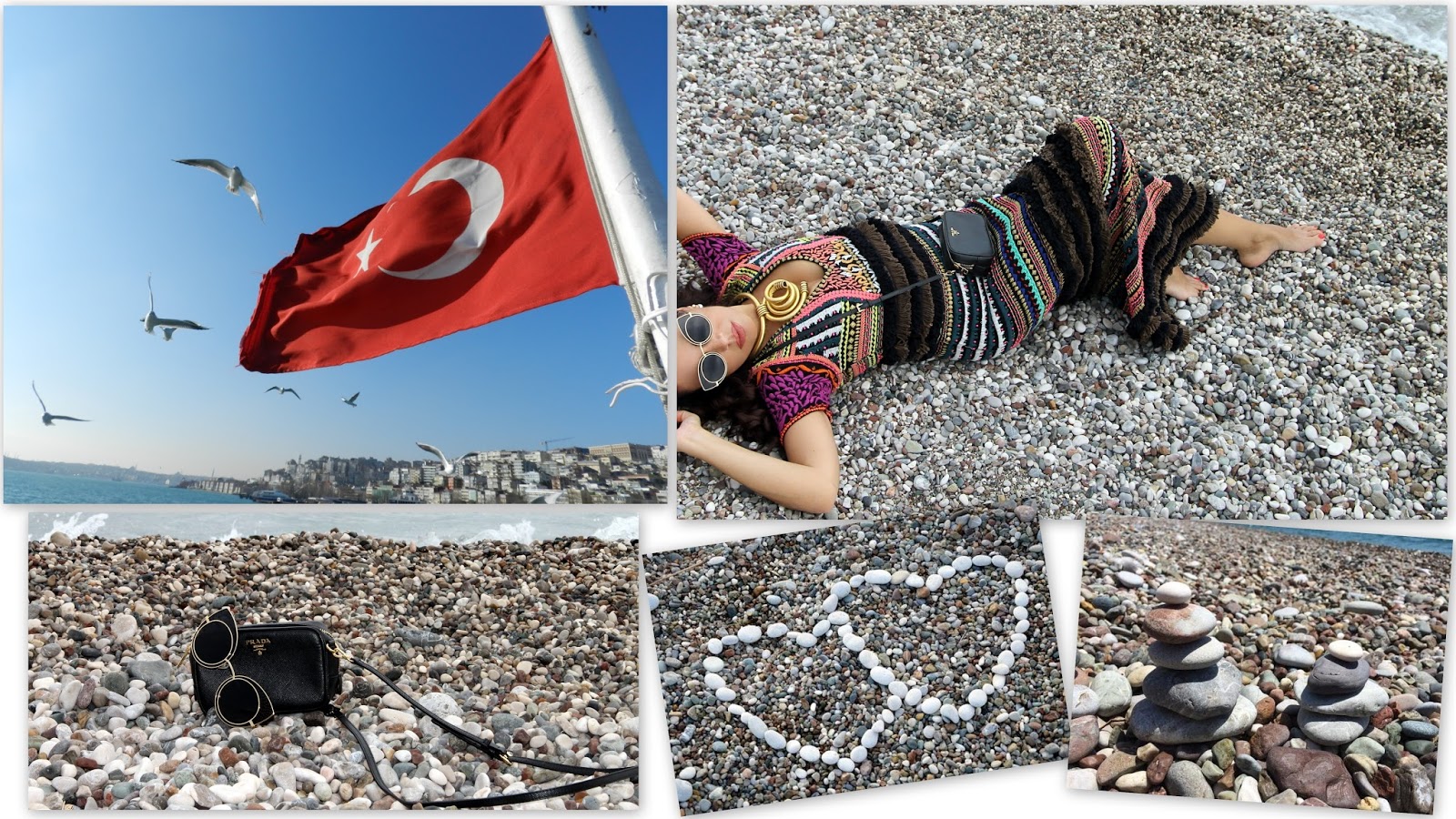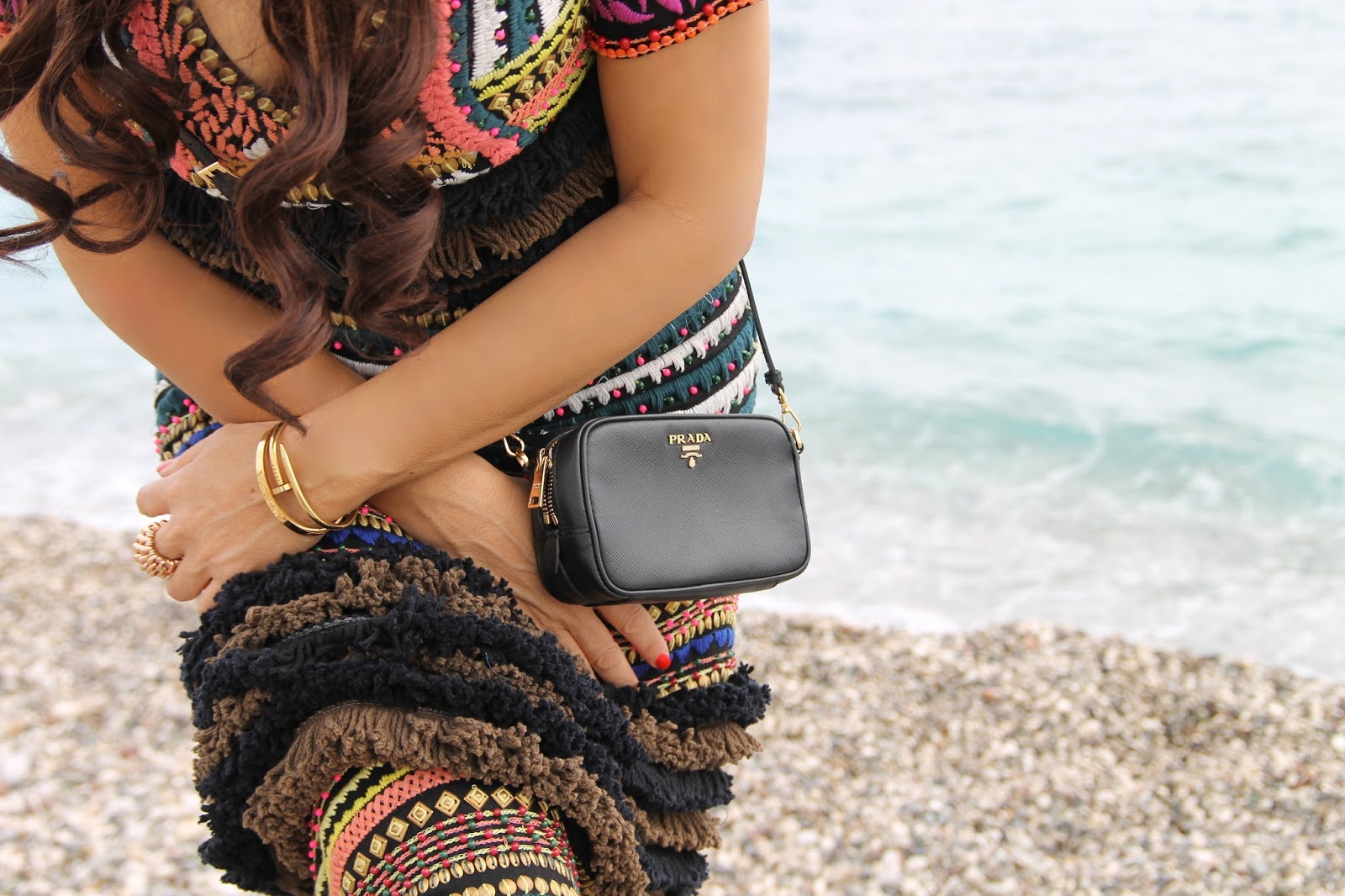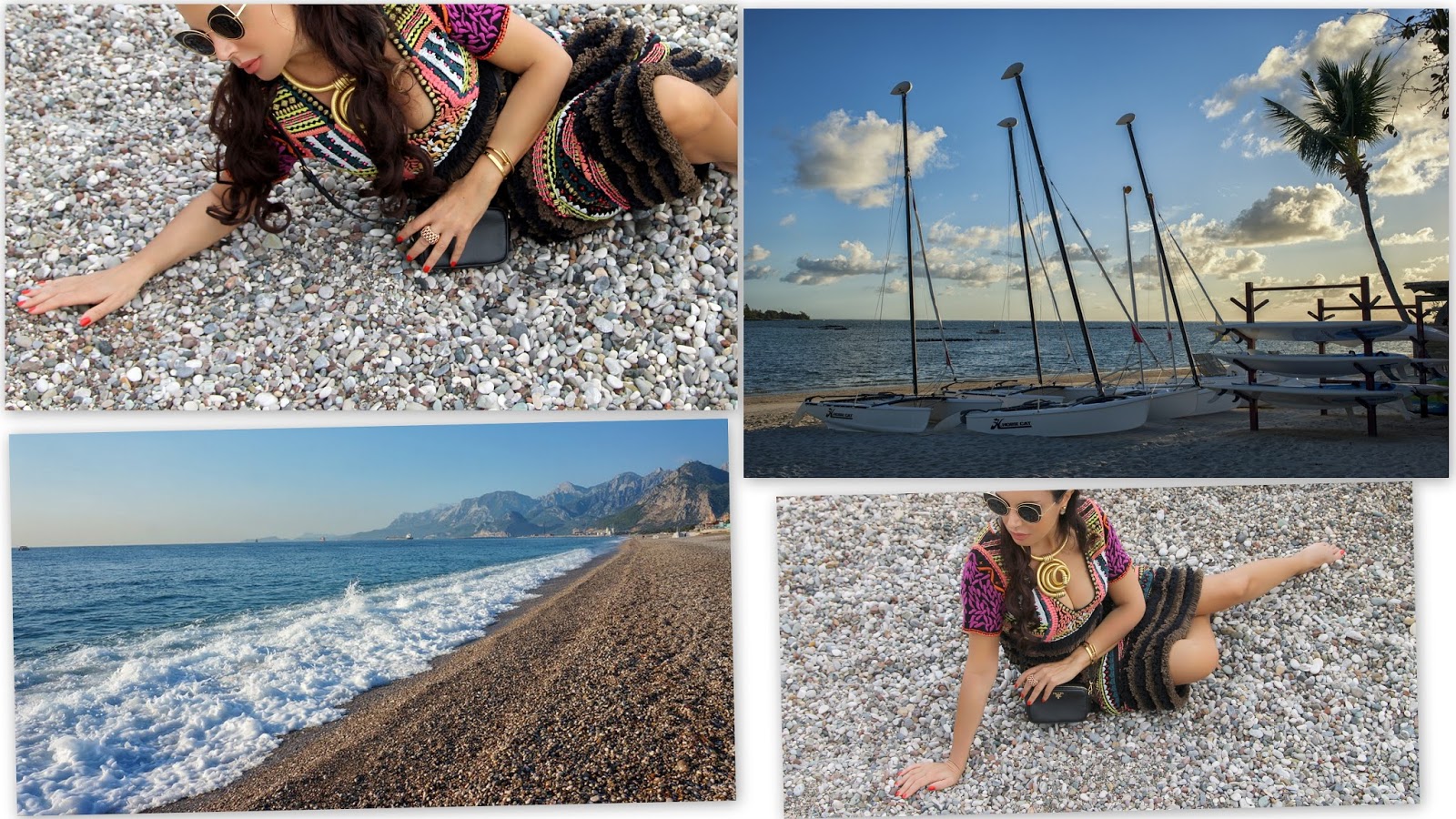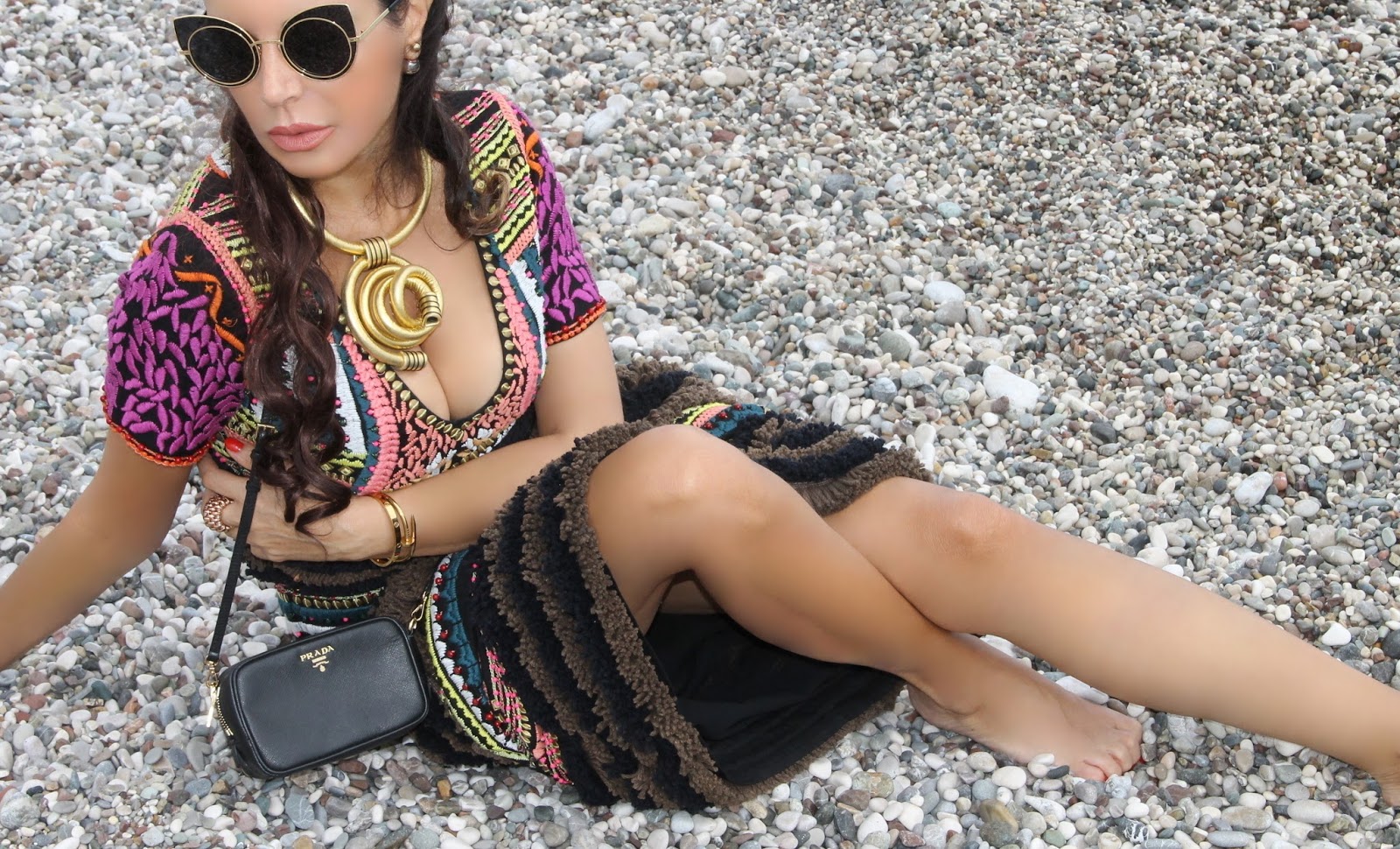 Photos: Fosca Lamberti
I was wearing: