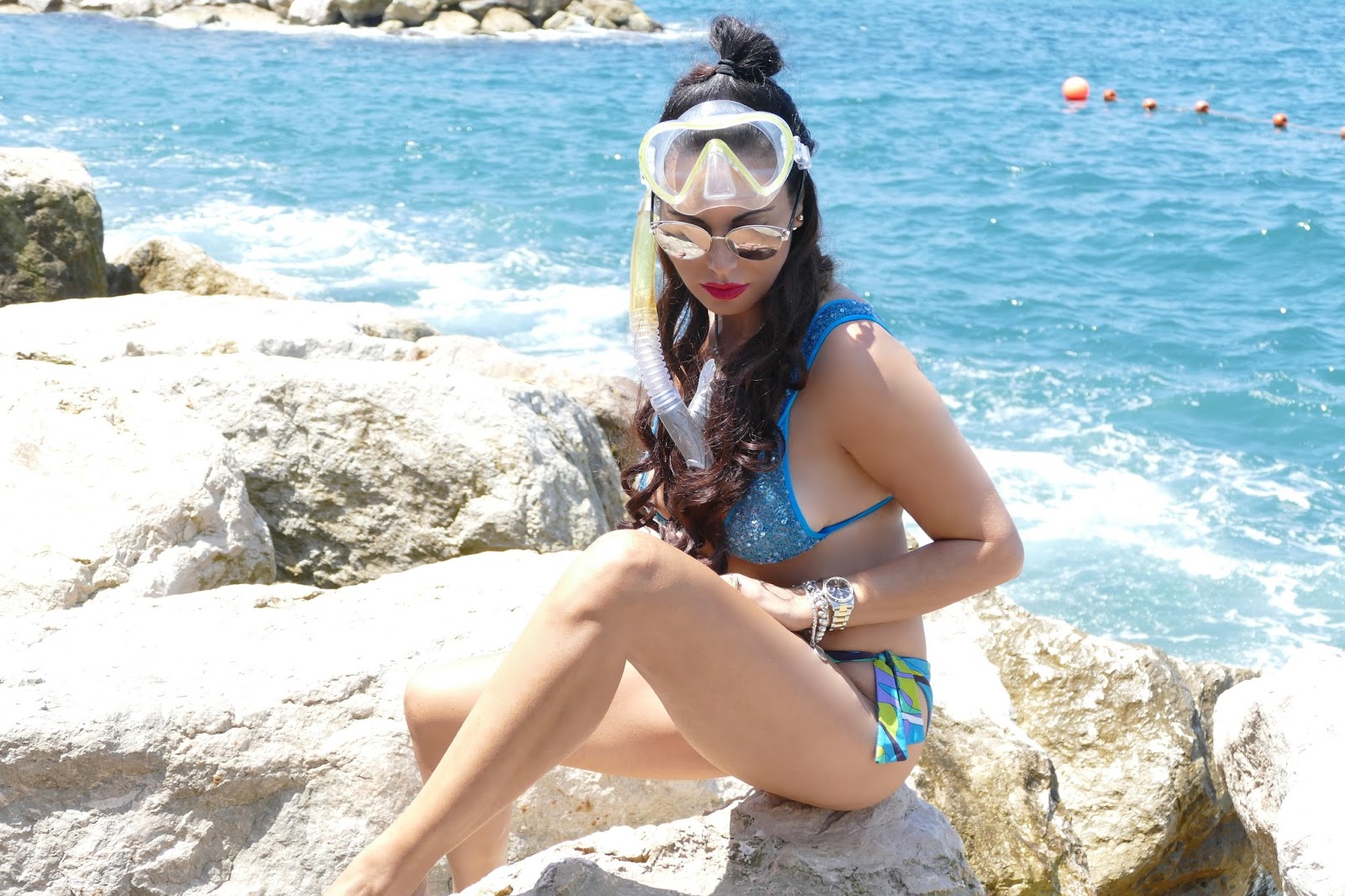 Lungo la costa sorrentina, in gran parte rocciosa, si trovano molte
insenature incastonate tra gli scogli dove è possibile trascorrere
qualche ora di relax.
Le
meravigliose spiagge della "terra delle Sirene" sono davvero un
piacevole colpo d'occhio tra l'enorme costone della montagna e l'azzurro
del mare, sono tra le attrazioni più illustri del Sud Italia: immerse in uno spettacolo suggestivo
e vario, queste oasi si affacciano su uno specchio di acqua azzurra e
trasparente, nascondendosi tra le scogliere come perle preziose.
A picco sul mare limpido e cristallino, immerse nella tipica vegetazione mediterranea, sono piccole calette di ghiaia, con una meravigliosa vista panoramica sul Golfo di Napoli.
Una spiaggia molto affascinante, per la sua posizione all'interno di una piccola insenatura rocciosa, è quella dell'hotel Mediterraneo: uno
stabilimento, con un breve tratto di spiaggia e palafitte sul mare
perfettamente attrezzate, circondato dalla natura incontaminata… un vero un
angolo di paradiso.
Indosso un bikini originale e unico, ho abbinato ad un reggiseno luminosissimo in paillettes uno slip fantasia nella stessa tonalità di azzurro, perchè l'idea del bikini componibile è diffusa ormai da qualche anno, ma è assolutamente trendy anche per questa calda estate 2017.
(Clicca
qui
se vuoi vedere un altro modello di bikini super trendy indossato in piscina).
Along the Sorrento Peninsula coast, largely rocky, there are many coves set among the rocks where you can spend a few relaxing hours.
The
marvelous beaches of the "Mermaid Land" are really a pleasant sight between the huge mountain ridge and the blue of the sea, among the most famous
attractions in South Italy: immersed in a spectacular and varied view,
these
oases overlook a mirror of clear blue water, hiding among cliffs like precious pearls.
On a crystal sea, immersed in the typical Mediterranean
vegetation, they are small gravel coves, with a wonderful panoramic view over
the Gulf of Naples.
A
very charming beach, due to its location within a small rocky bay, is
that of the Hotel Mediterraneo: an establishment with a short stretch of beach perfectly equipped, surrounded by uncontaminated
nature… a true
corner of paradise.
I'm
wearing an original and unique bikini, I have paired a sequined bra with a
fancy slip in the same blue shade, because the idea of ​​the personalized
bikini has been widespread for some years, but it is also trendy for
this hot summer 2017.
(Click here to see another trendy bikini, that I worn in Sorrento).
Location: Beach area – Mediterraneo Hotel – Sorrento – Italy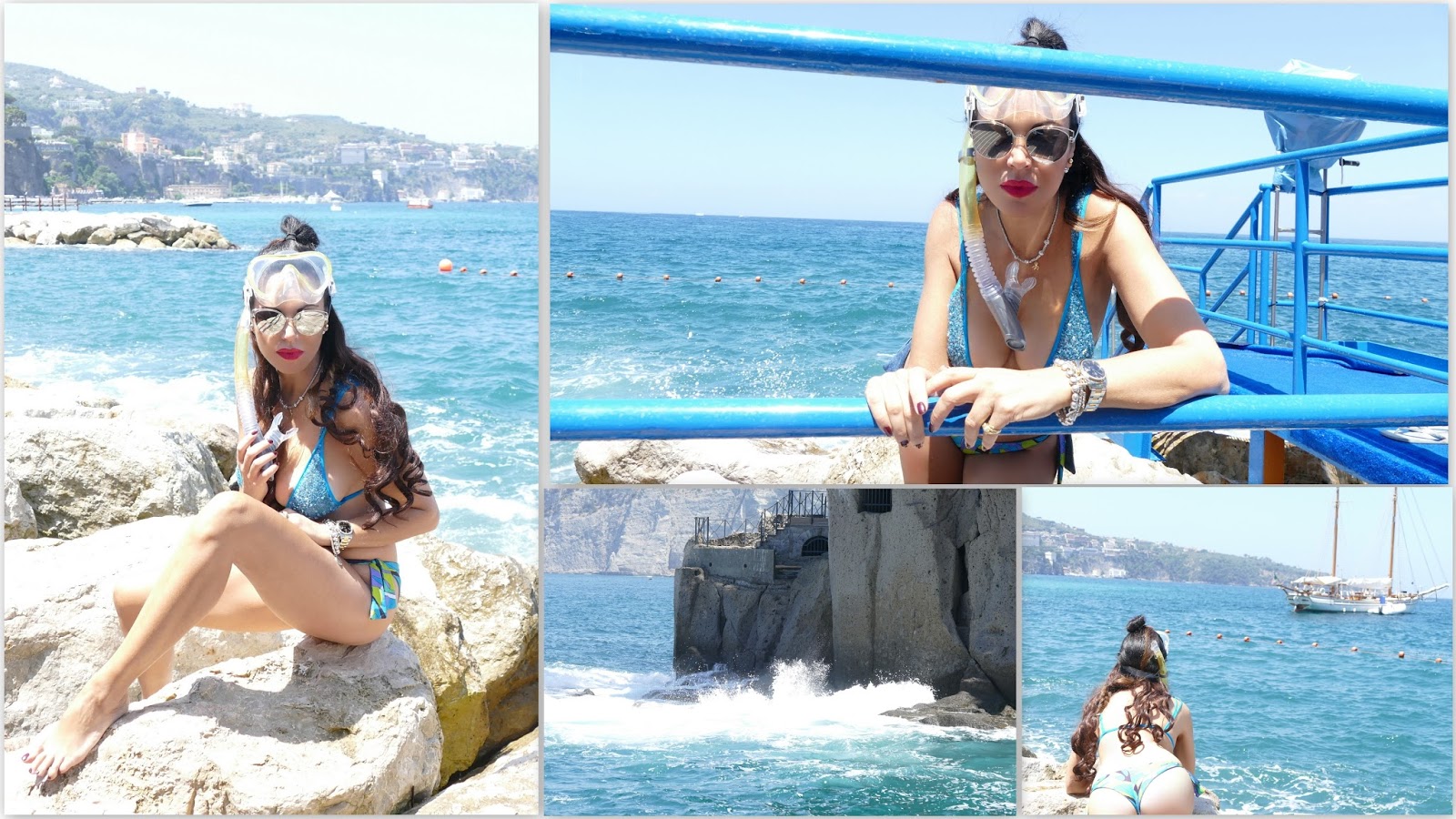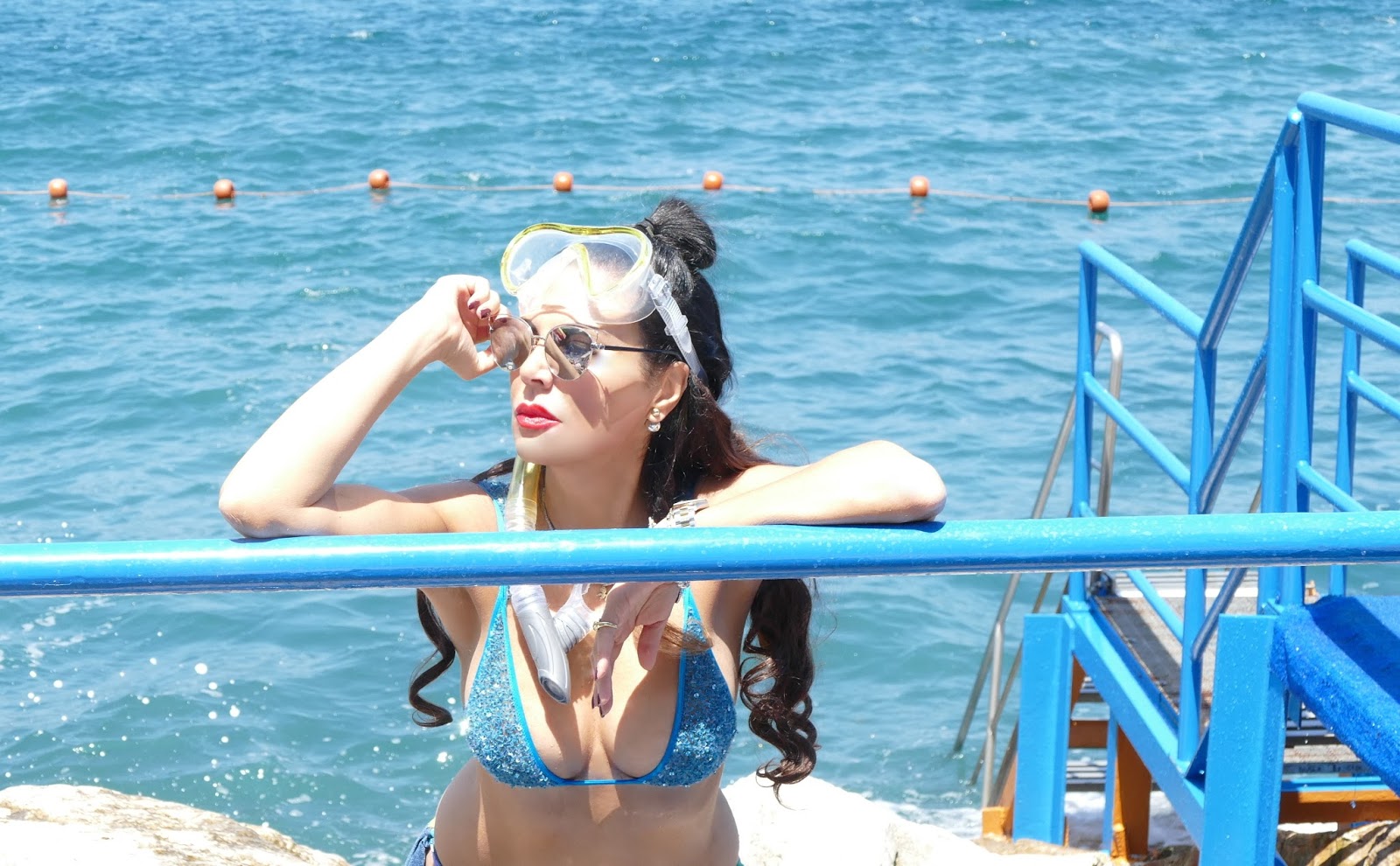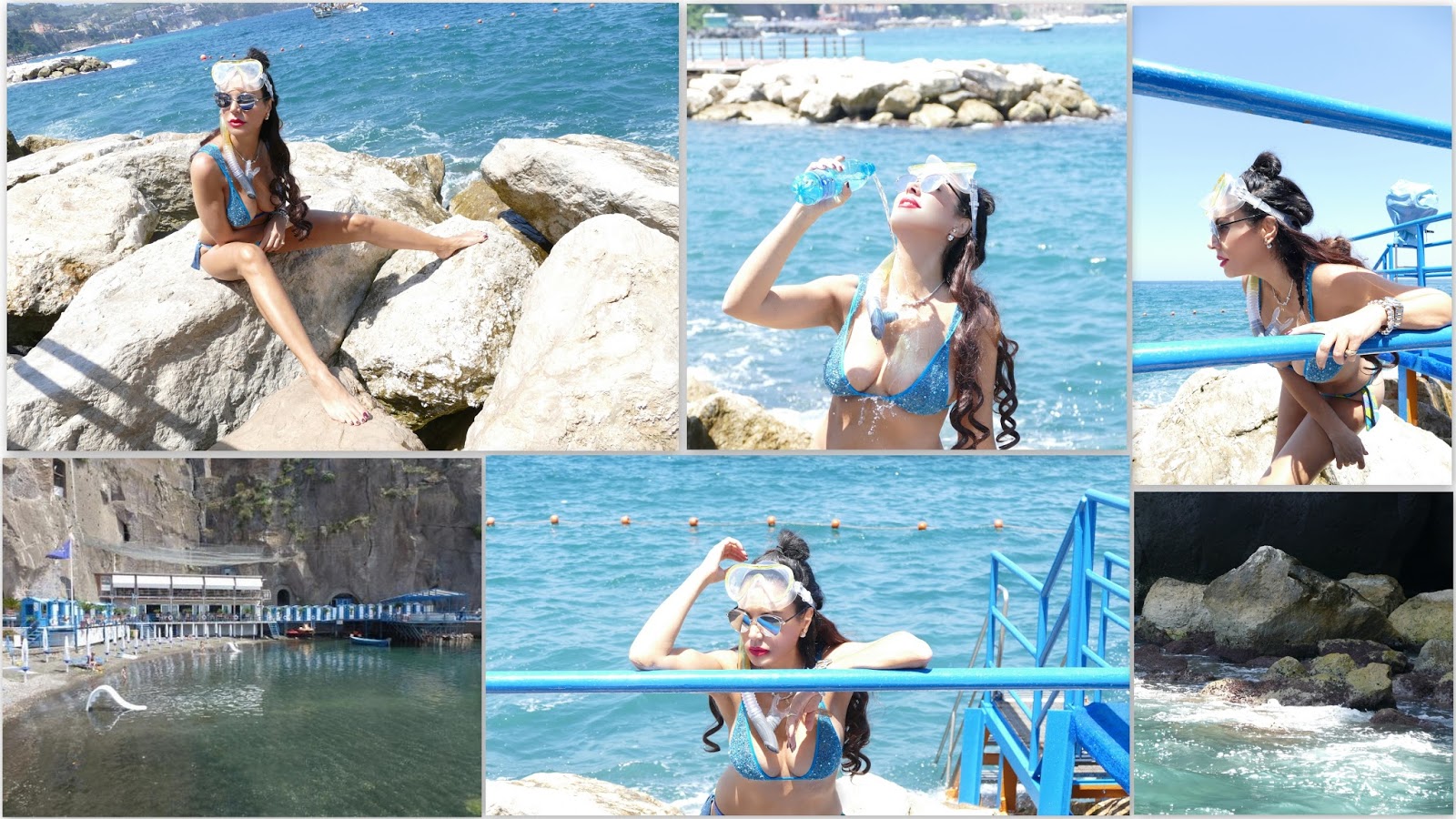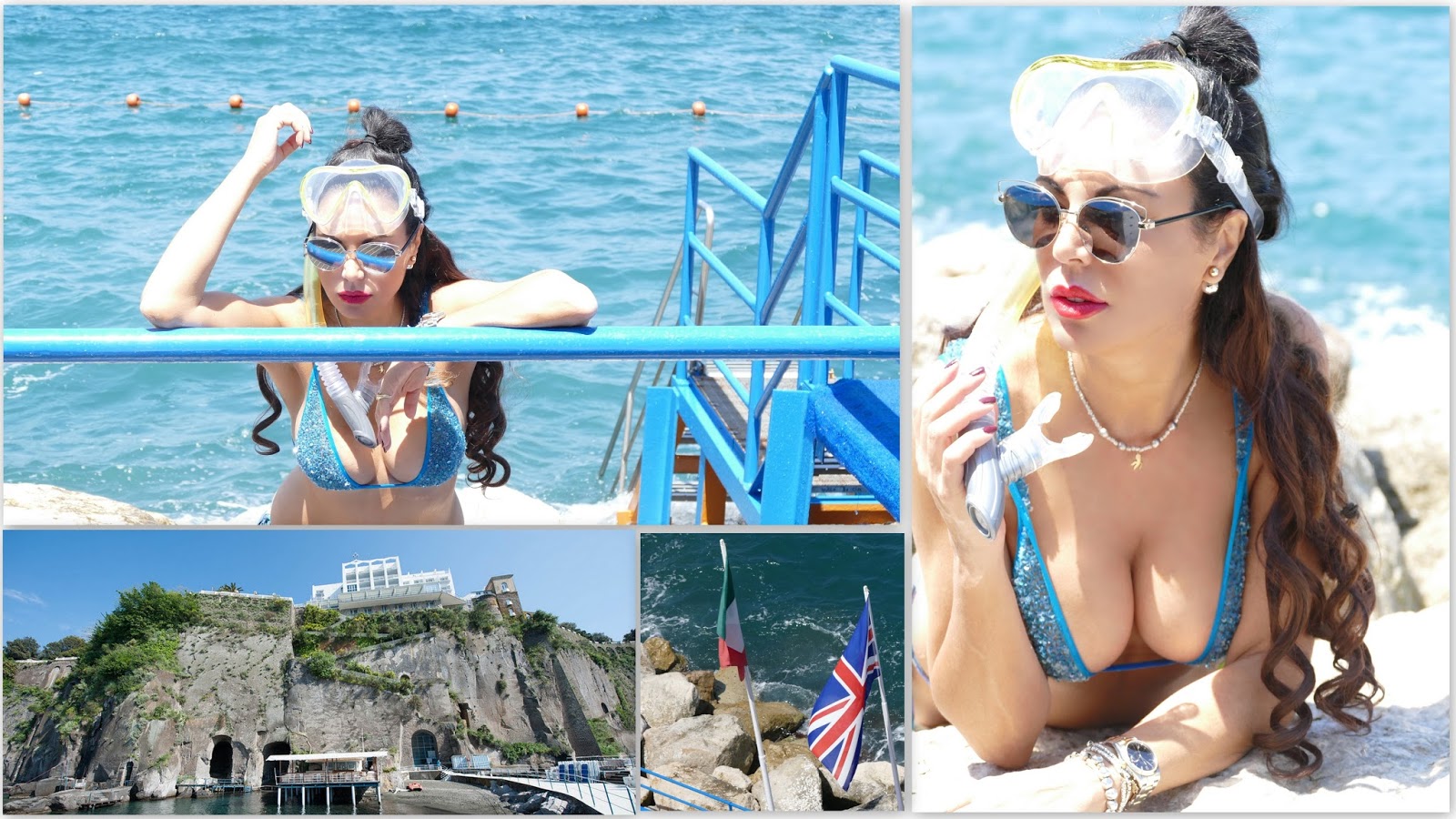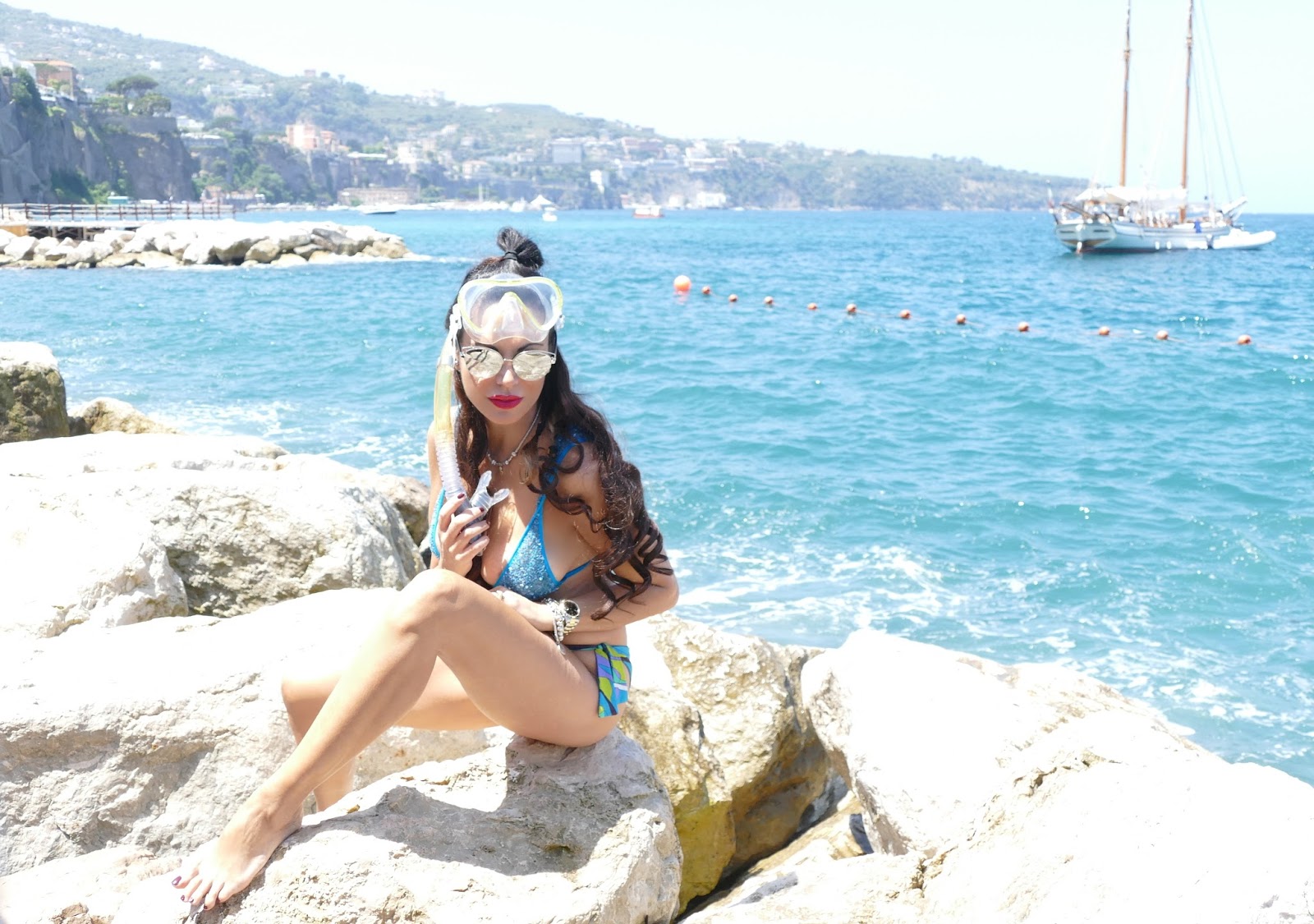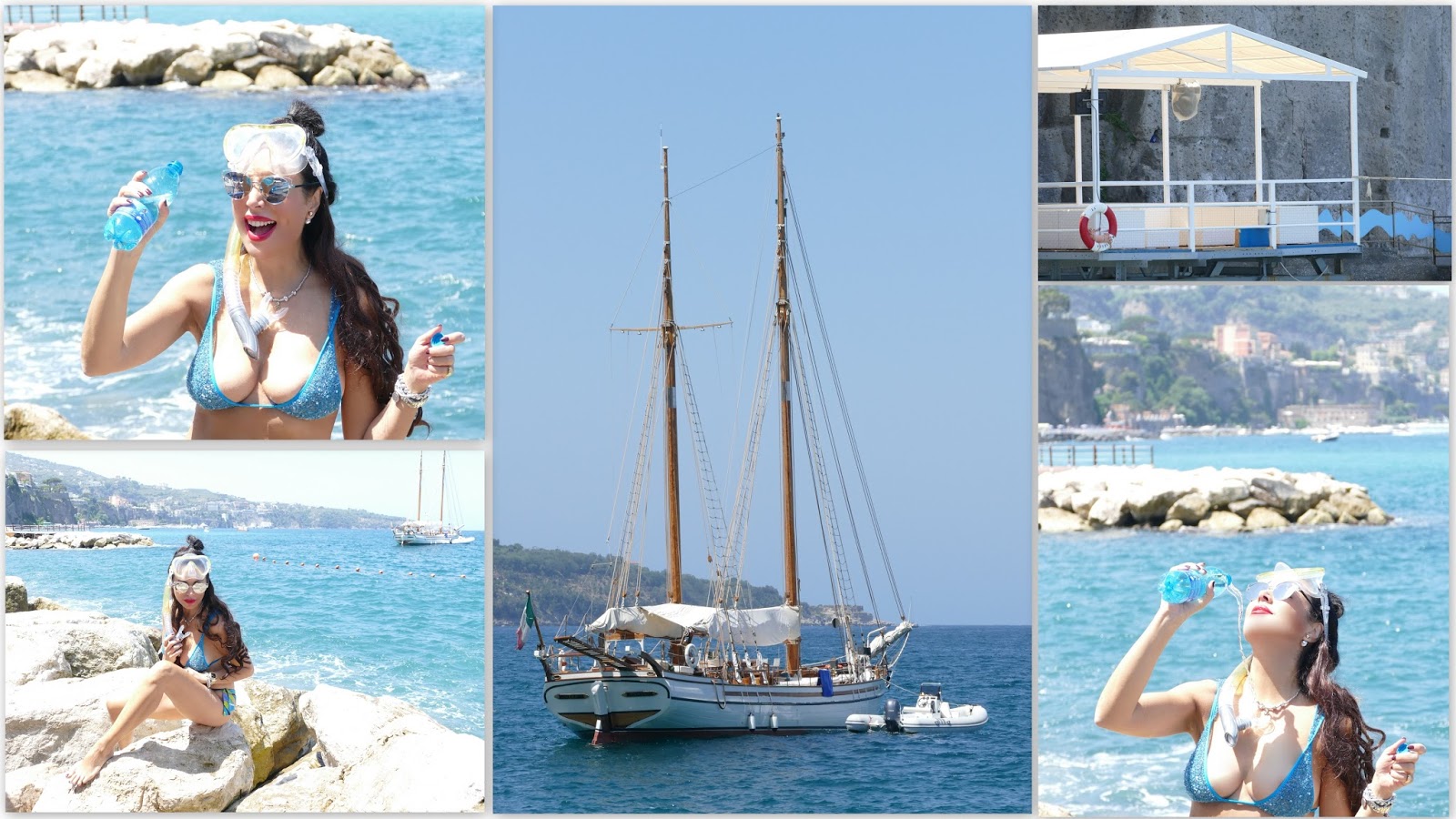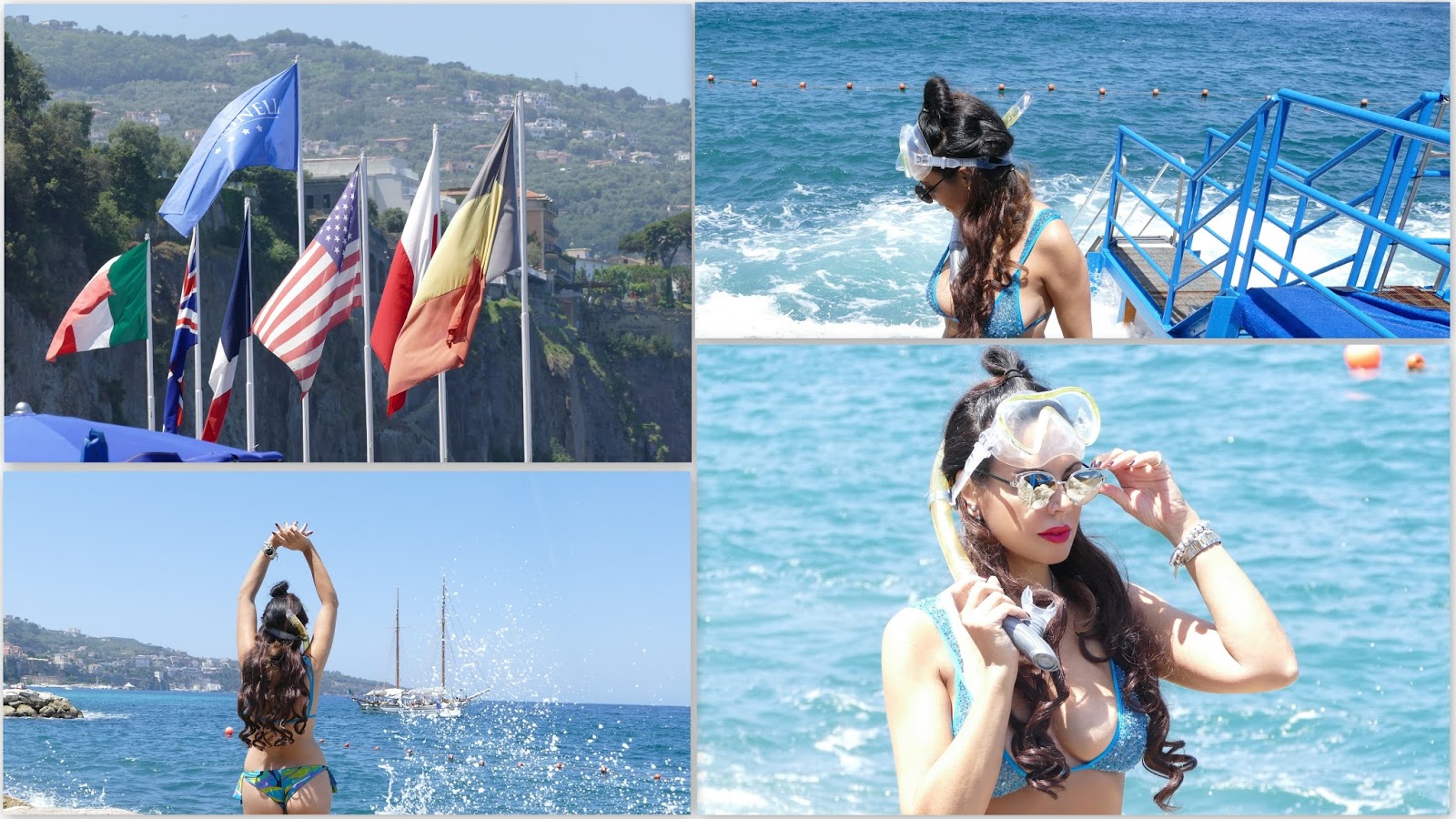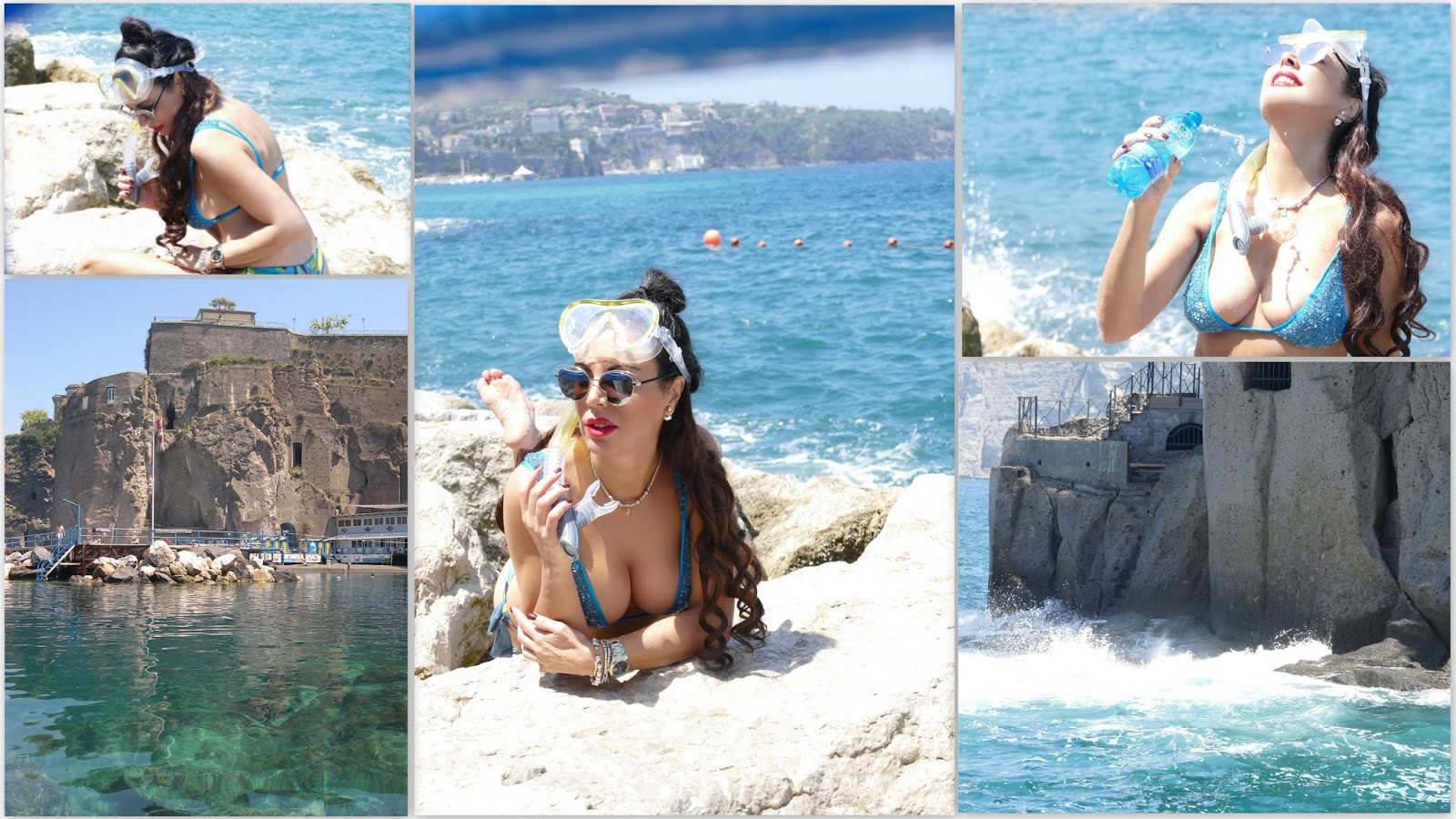 I was wearing: