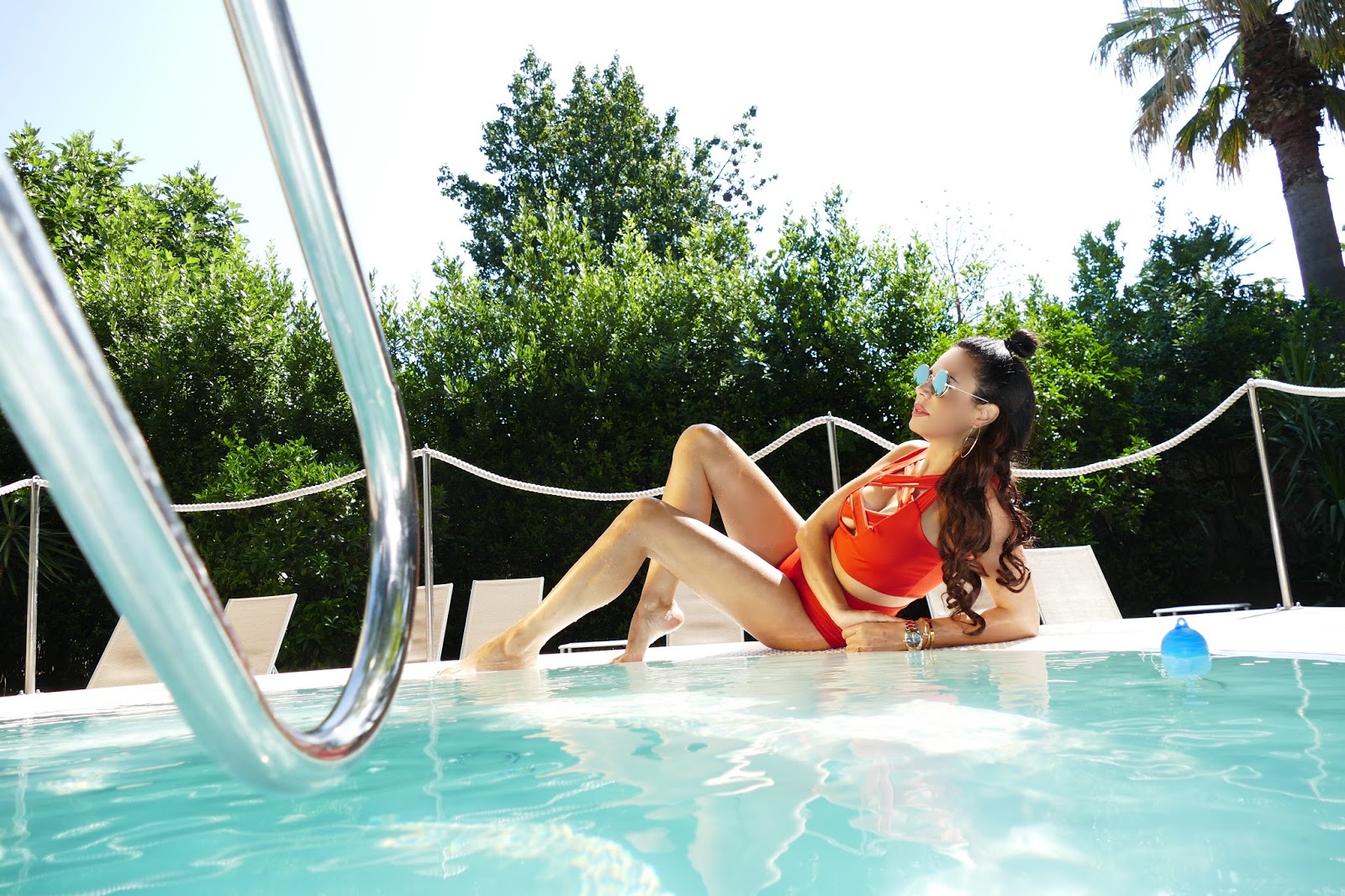 E' iniziato finalmente il periodo delle vacanze, dei weekend al mare e
delle giornate in piscina, ovunque voi andiate, ovunque sia la vostra destinazione, i costumi da bagno sono i capi più hot della moda estate.
Un modello super trendy che riprende una grande tendenza della stagione, il "cut-out", è quello con tagli sexy e inaspettati, che spopola su due pezzi e costumi interi.
L'importante è che abbiano delle parti
scoperte, come fossero ritagliate, strappate ad arte, solitamente sulla pancia o sui
fianchi.
Come una moda "chirurgica", con tagli e scolli dalle forme geometriche, che evidenziano le parti più sensuali della figura femminile.
A prescindere dalla dimensione dei tagli, il cut out bandage spezza la monotonia dello swimsuit, presentandosi come un'evoluzione della moda vedo-non-vedo, che qui, invece di fondarsi sulle trasparenze, trae il proprio appeal dalla geometria irregolare dei tessuti.
Io l'ho indossato per aperitivo in piscina nell'incantevole cornice della penisola Sorrentina, il mio è un modello bikini, che nella parte superiore diventa un vero e proprio top, che regala incroci e fantasie che decorano il corpo con l'irregolarità di uno schema. L'ho trovato su
Yoins
, lo store online sempre attento alle più belle tendenze moda, da non farsi assolutamente sfuggire.
(Clicca
qui
per vedere un mio diverso post dove indosso un costume cut out).
It's finally time to start holidays, weekend getaways, or spend the day
lounging by the pool,
wherever you go, wherever your destination is, swimsuits are the most
hot summer fashion items.
A super trendy model that resumes a great trend of the season, the
"cut-out", is that with sexy and unexpected cuts, which sweeps on bikinis and one- piece swimsuits.
There are different styles of cut-out swimsuits, one more revealing than the other.
By removing fabric in certain places you're just emphasizing that area,
as a "surgical" fashion, with cuts and geometric shapes that highlight the most sensual parts of the female figure.
Regardless of the size of the cuts, this trend breaks the
monotony of the swimsuit, presenting itself as an evolution of the
mesh fashion, which here, instead of relying on transparencies,
draws its appeal from the irregular geometry of the fabric.
I'm wearing my cut out bikini for an aperitif at the pool in the enchanting setting of the
Sorrentine peninsula, my two-pieces has a top that gives crosses and bands that decorate the body with the
irregularity of a
scheme.
I
found it on
Yoins, the online store, always attentive to the most
beautiful fashion trends, so that should not be missed.
(Click here to another post where I was wearing a cut out one-piece suit).
Location: Hotel Mediterraneo – Sorrento – Italy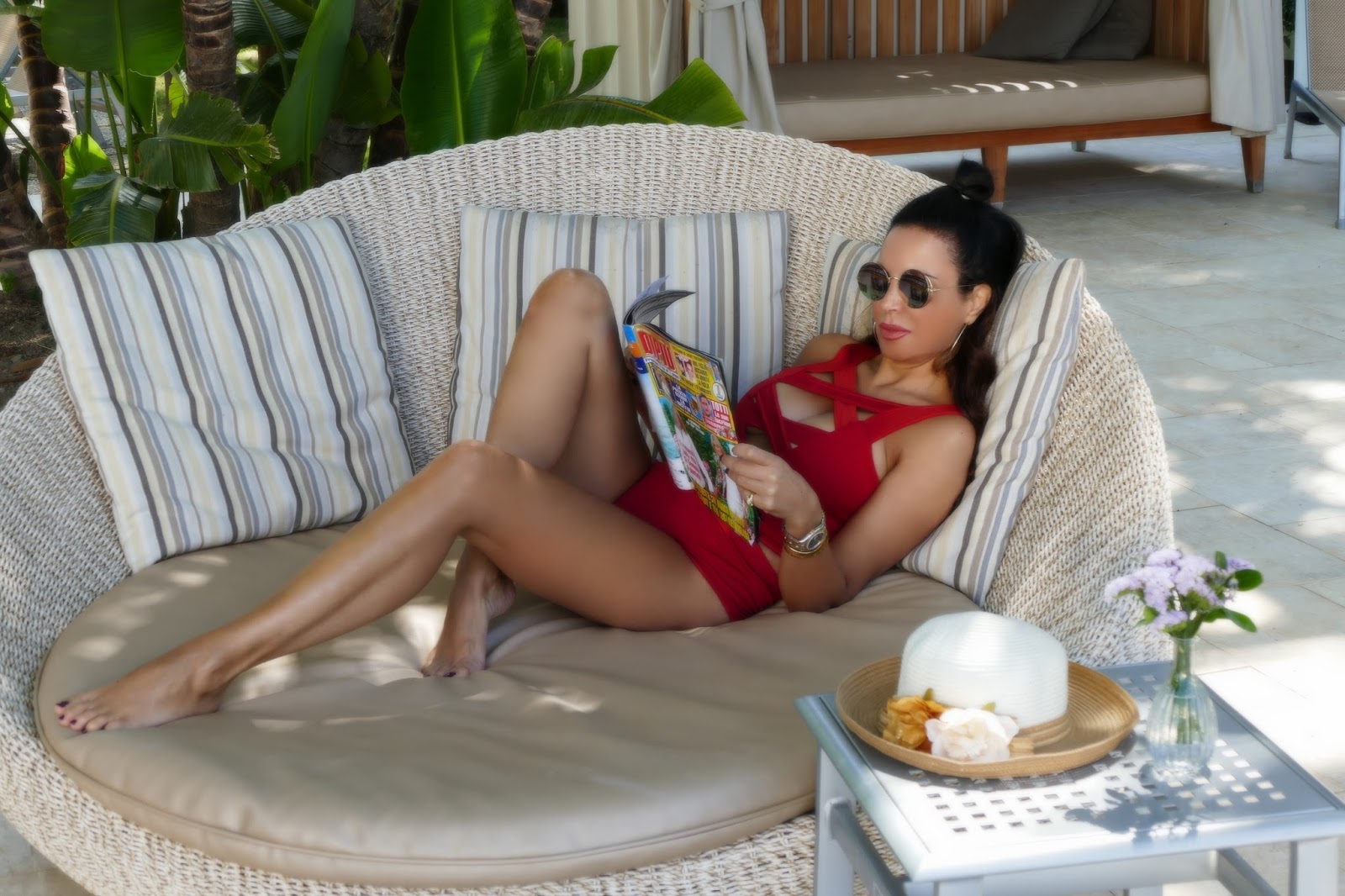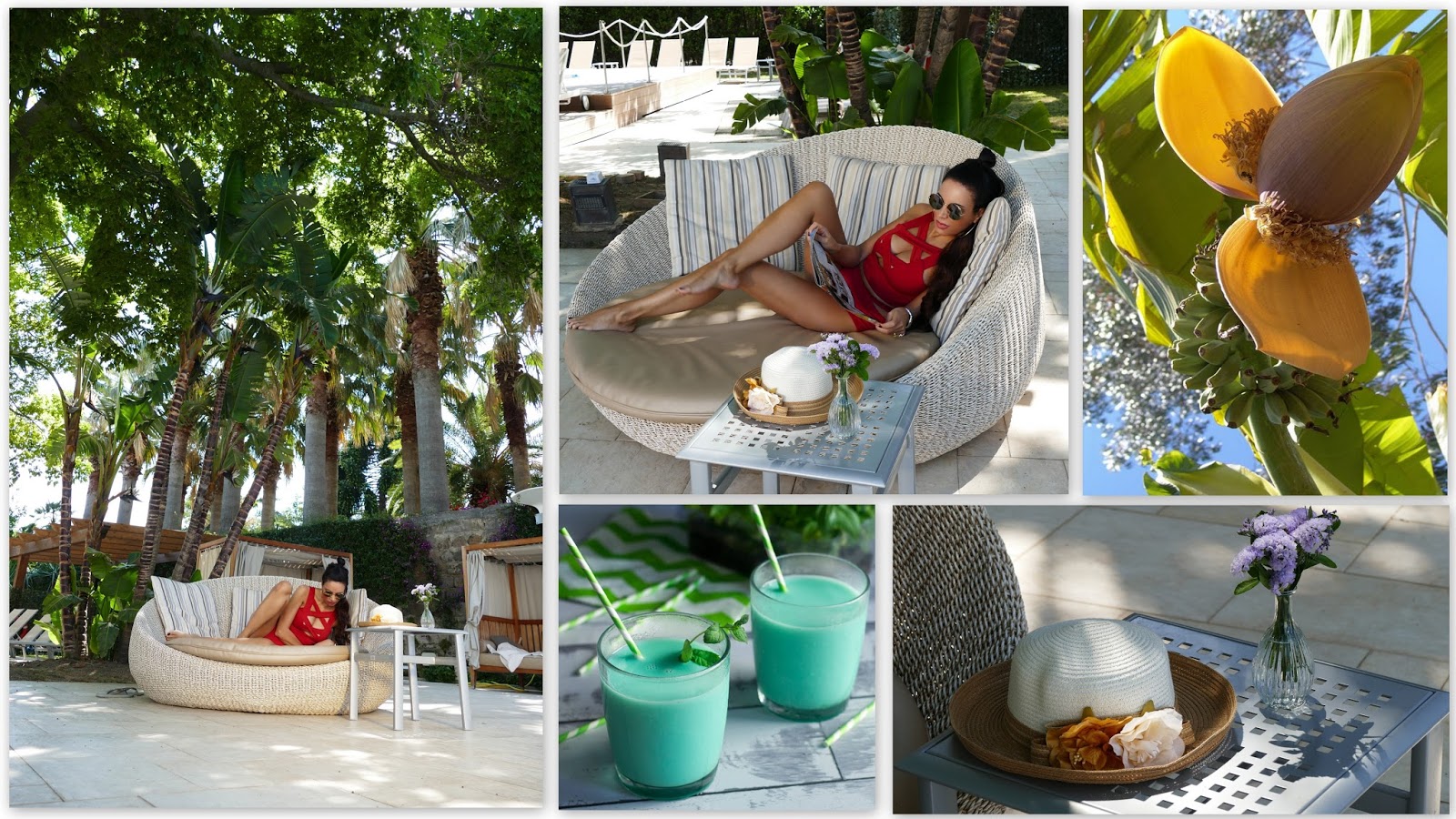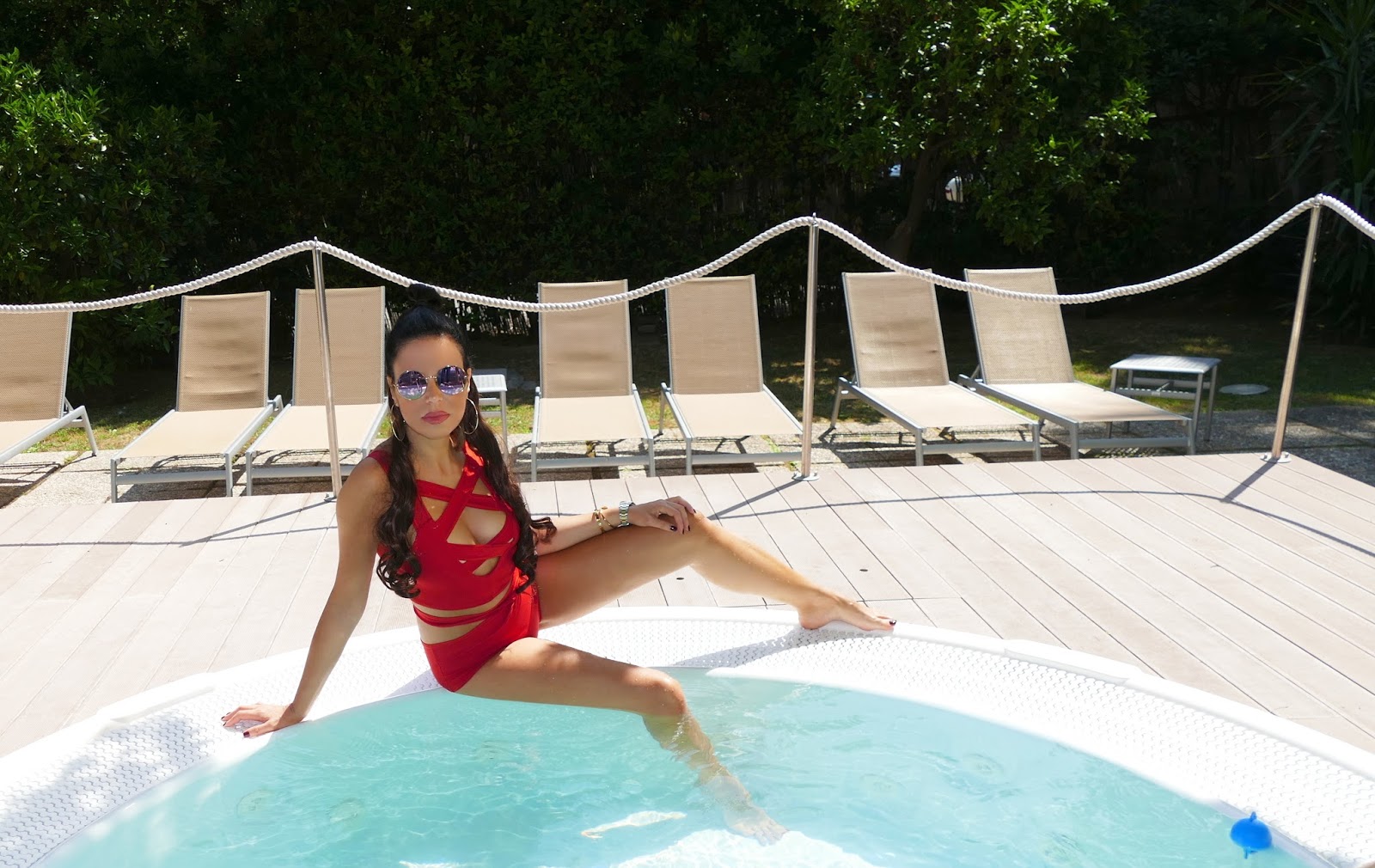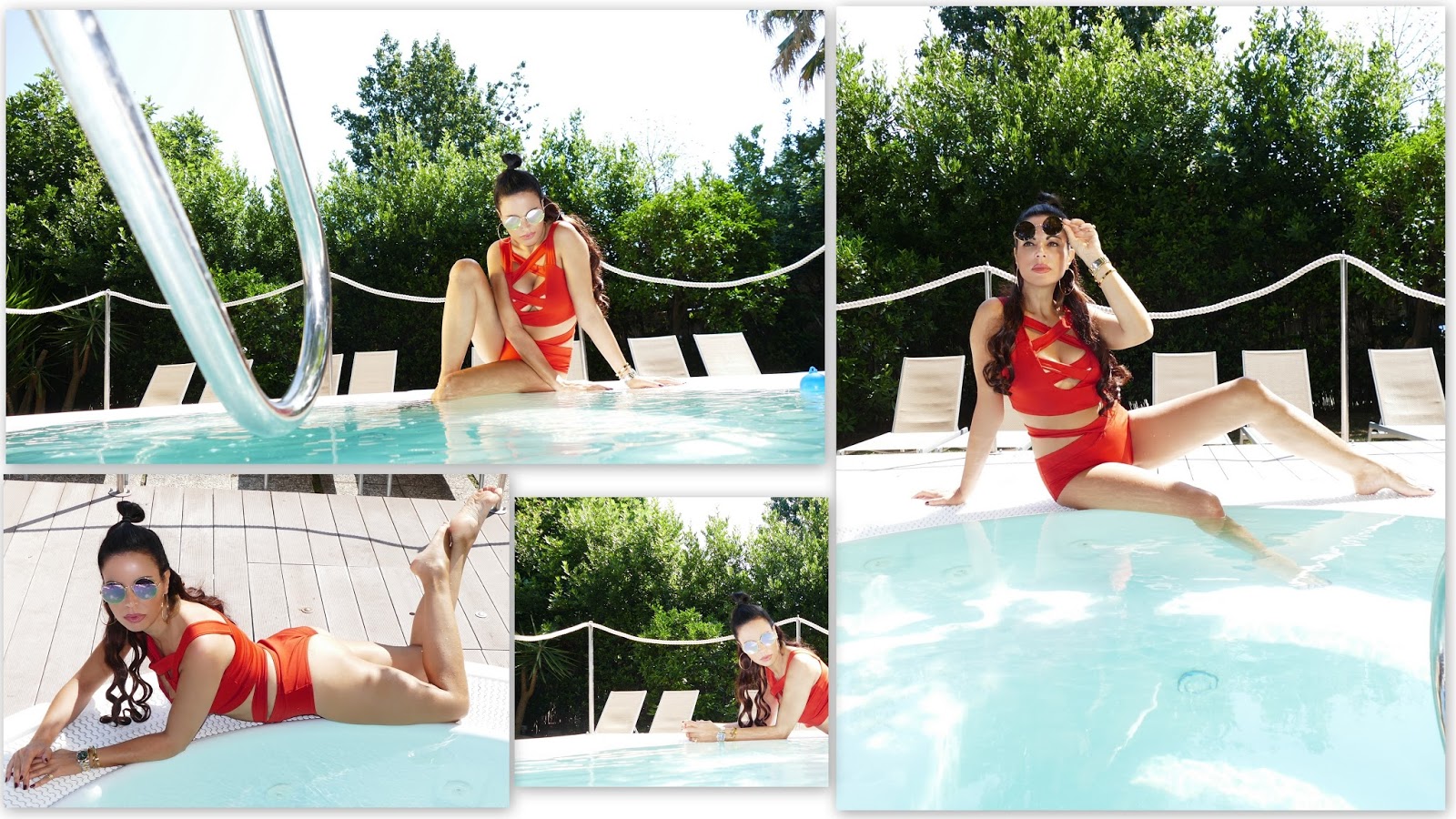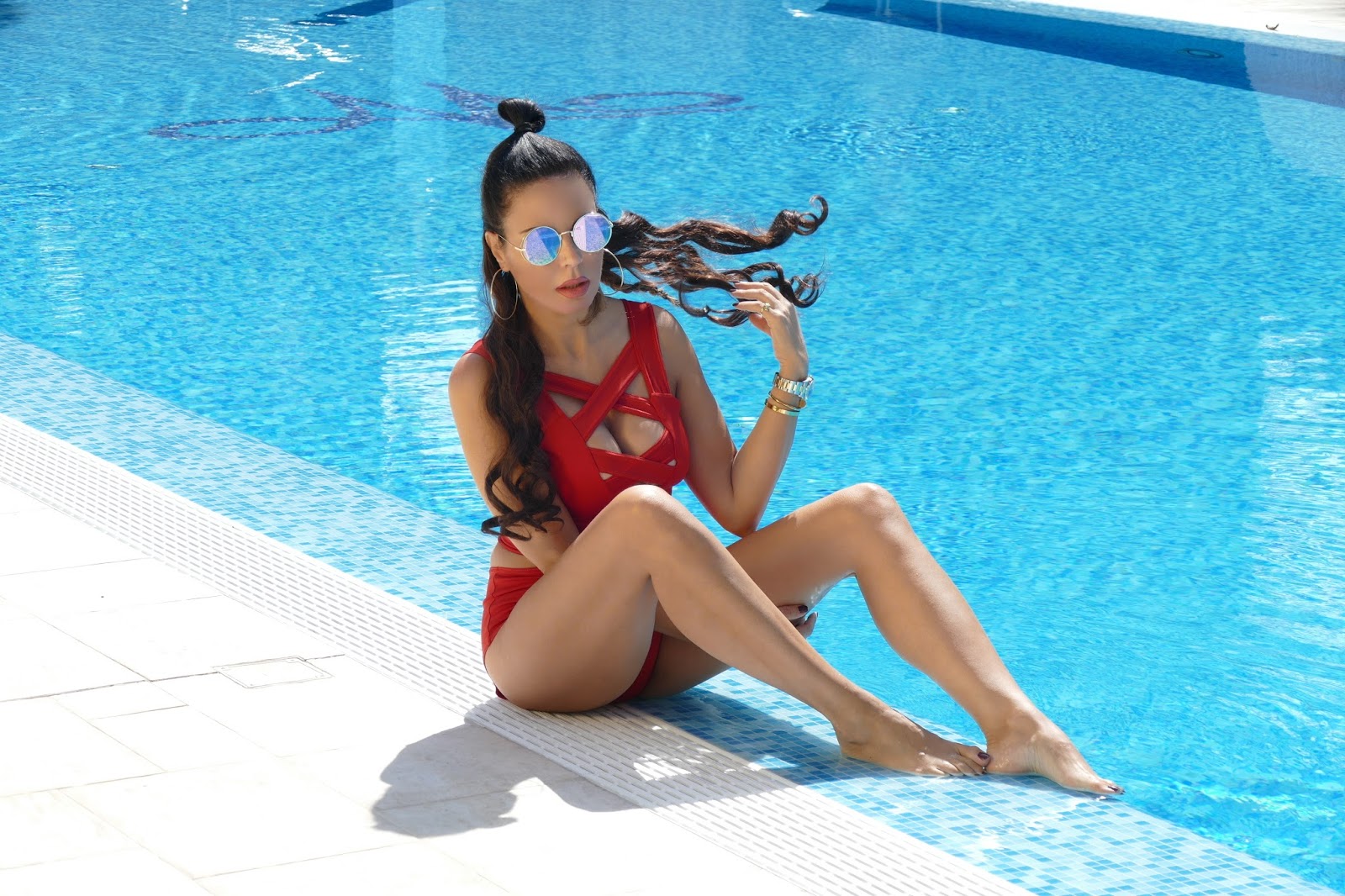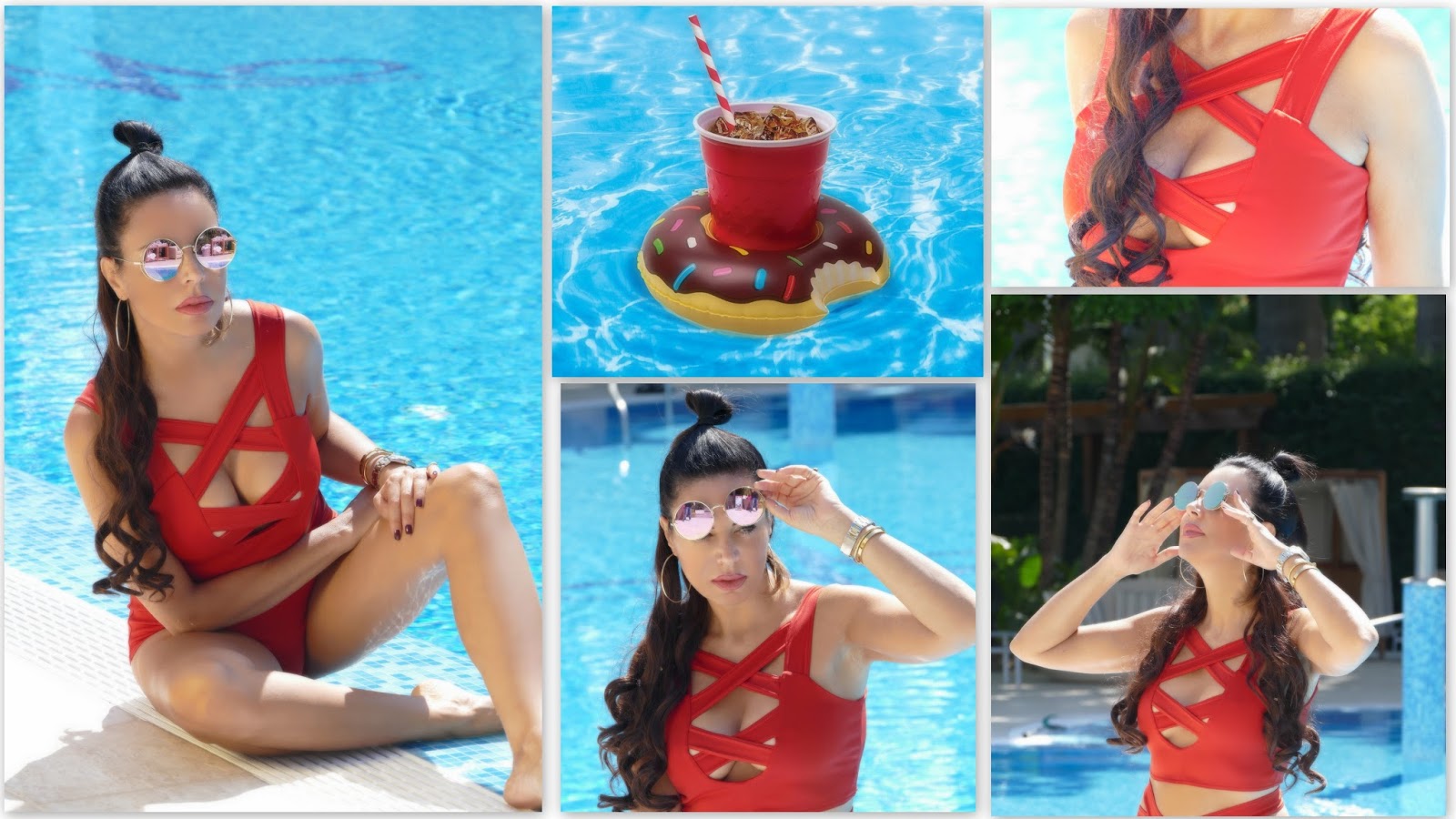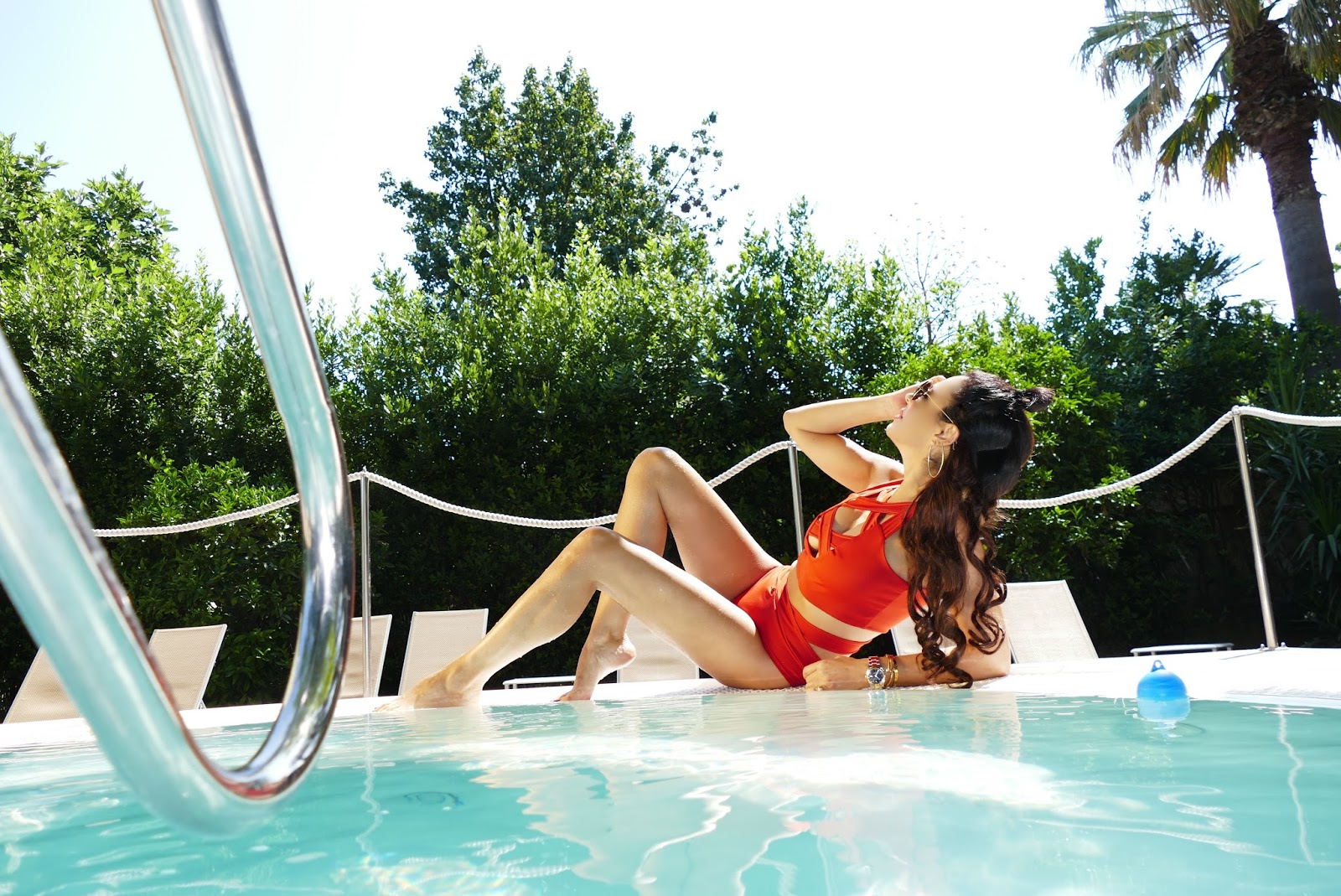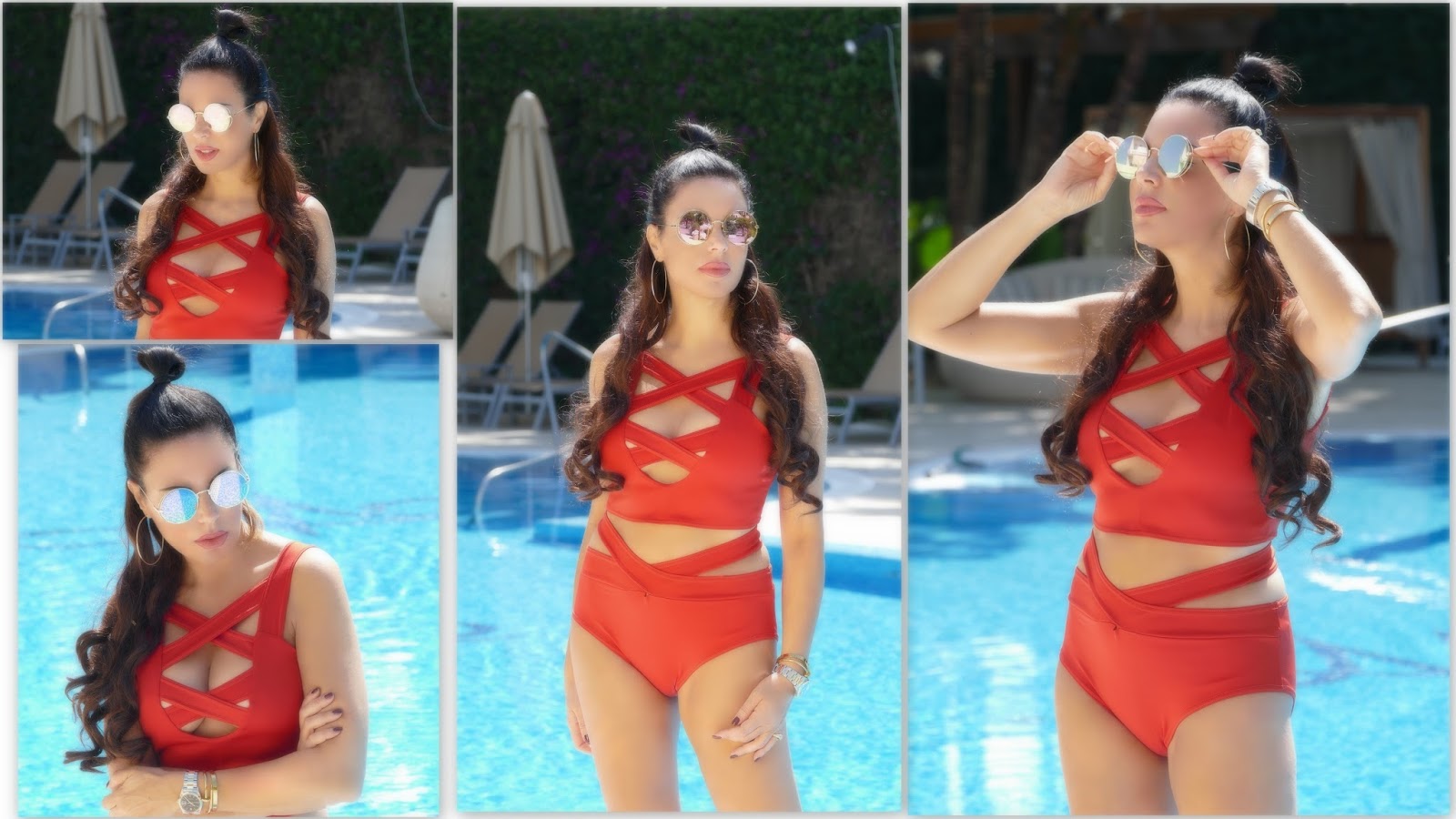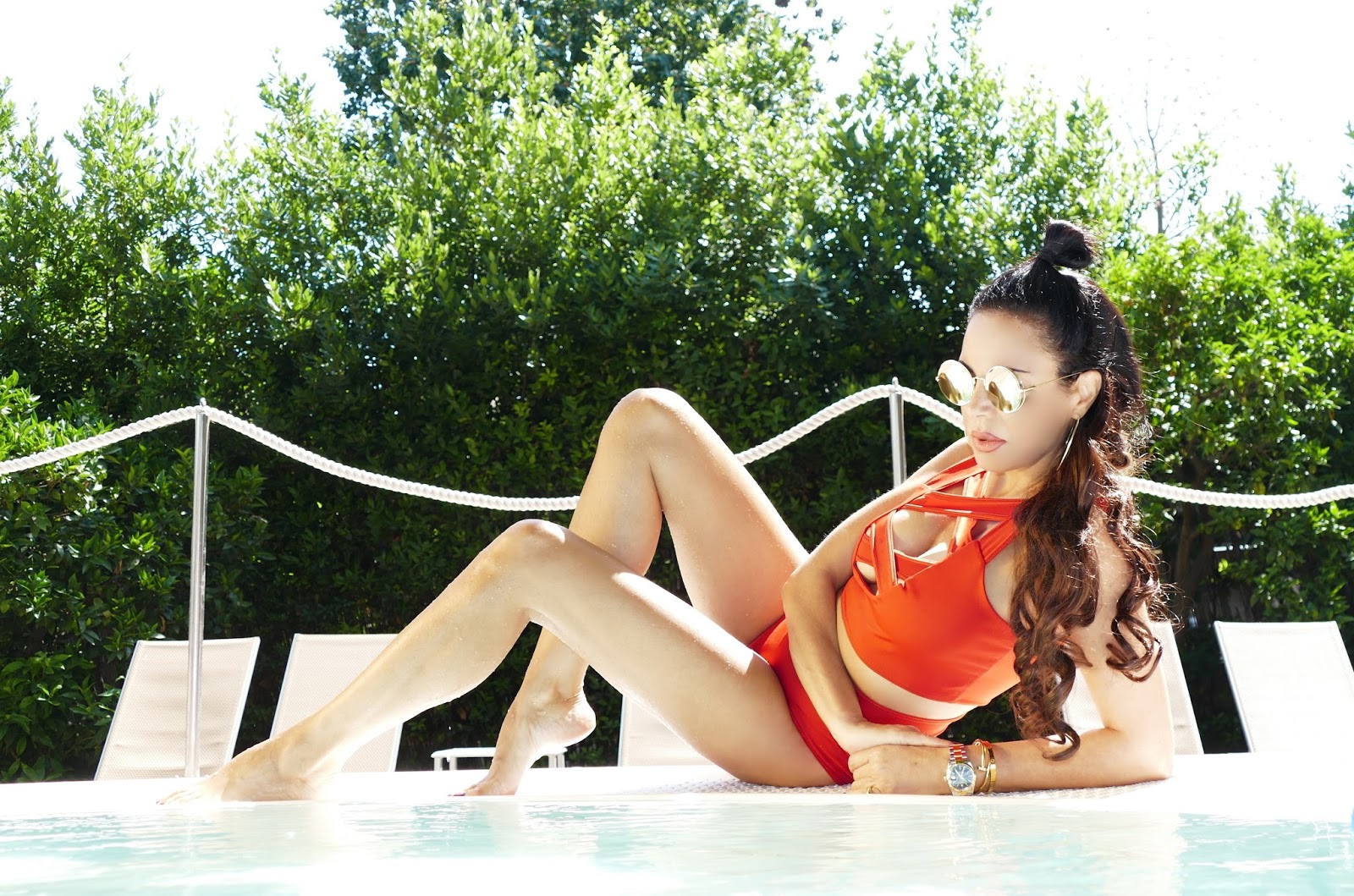 Photos: GerardoFusco.it
I was wearing: