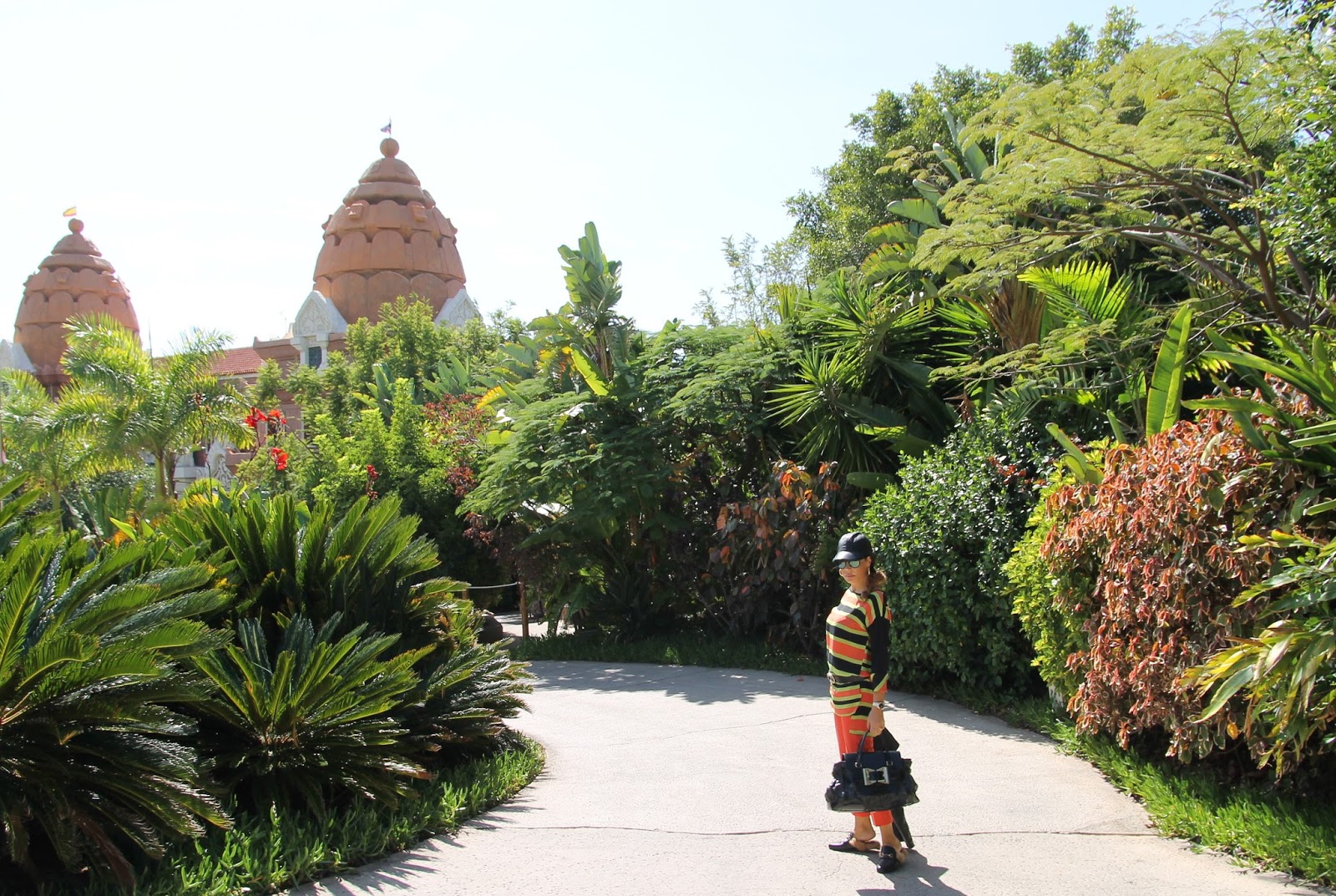 Il Siam Park di Tenerife è molto più di un parco acquatico, è un'emozionante avventura in un paradiso tropicale.
Inaugurato nel 2008, è il parco tematico con attrazioni acquatiche più grande d'Europa.
Si estende su 185.000 metri quadrati, con una
scenografia ispirata all'esotismo e al mistero dell'antico regno del
Siam, e una grande varietà di attrazioni all'insegna del relax o del divertimento sfrenato.
Il magico mondo di Siam Park, con il
suo tema Thai in tipico stile thailandese, è immerso in un ambiente
lussureggiante, fra cascate, pesci tropicali, leoni marini, scivoli acquatici e mercati galleggianti.
Il mio ootd vede le righe protagoniste, in versione maxi, pop e coloratissime. Perchè anche per la stagione fredda, sono loro ad imperversare, non solo in versione navy. Ma si trasformano in chiave technicolor per donare un tocco di ironia anche ai look più chic.
(Clicca
qui
per vedere un mio diverso look, dove indosso le righe in versione "sailor style").
Siam
Park is so much more than a water park, is an exciting adventureland set in its very own
tropical paradise.
There are the water rides which have made the
Park so popular over the last few years since its opening in
2008.
It covers

185,000 square

meters, with a setting inspired by the exoticism and mystery of the ancient kingdom of Siam, and a wide variety of attractions of relaxation or wild fun.
The magical world of Siam Park,

with its

Thai-style theme, is nestled in a lush setting of waterfalls, tropical fish, sea lions, water games and an amazing floating market

.
My ootd sees

the stripes as protagonists

, maxi, pop and colorful. Because even

for the cold season

,

they are

to rage

, not only in the nautical version. But they become multicolored

to

add a touch of irony

even to the most

chic outfit

.
(Click here to see another look where I was wearing stripes, in a sailor style outfit).
Location: Siam Park – Tenerife – Canary Islands – Spain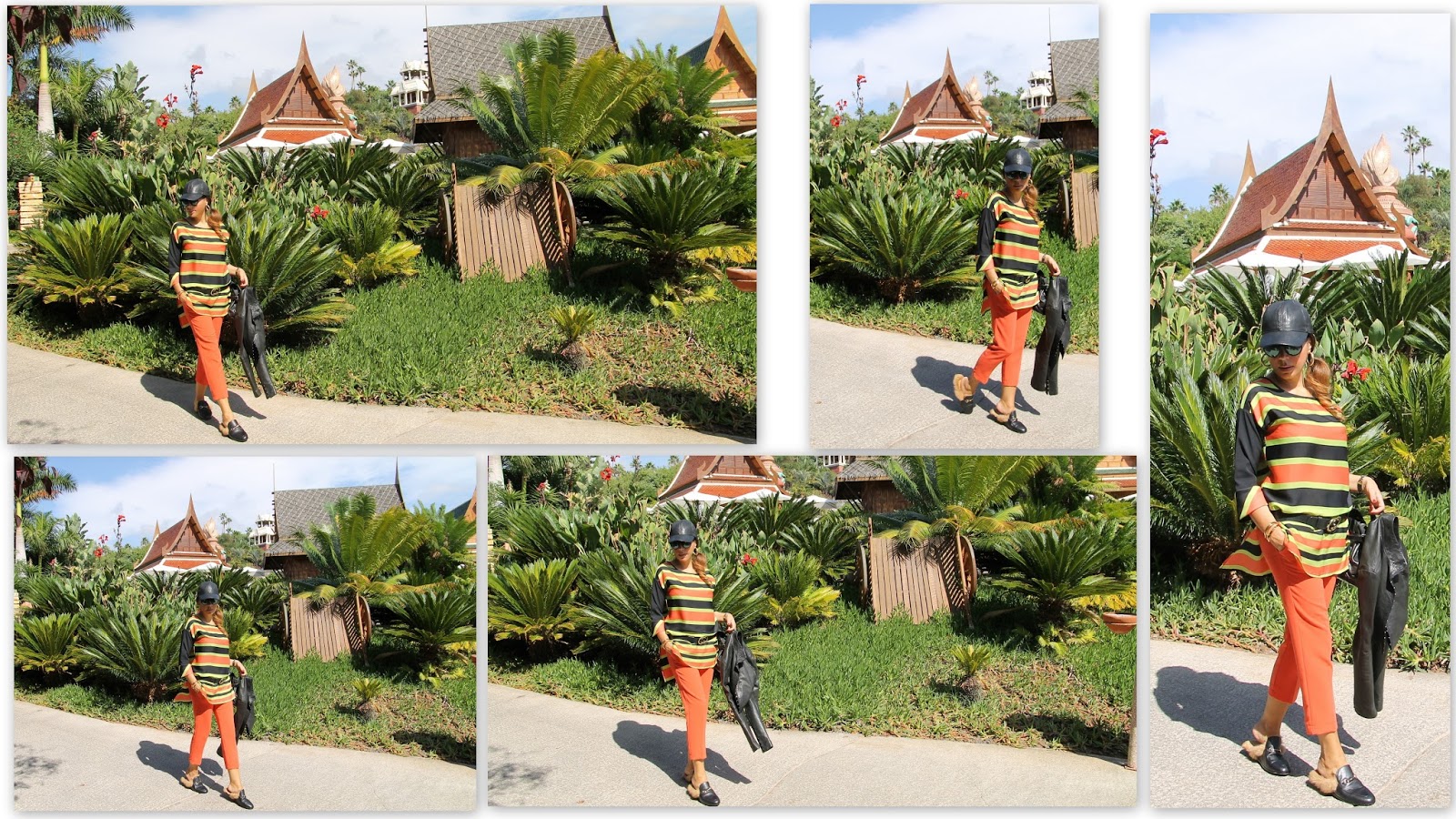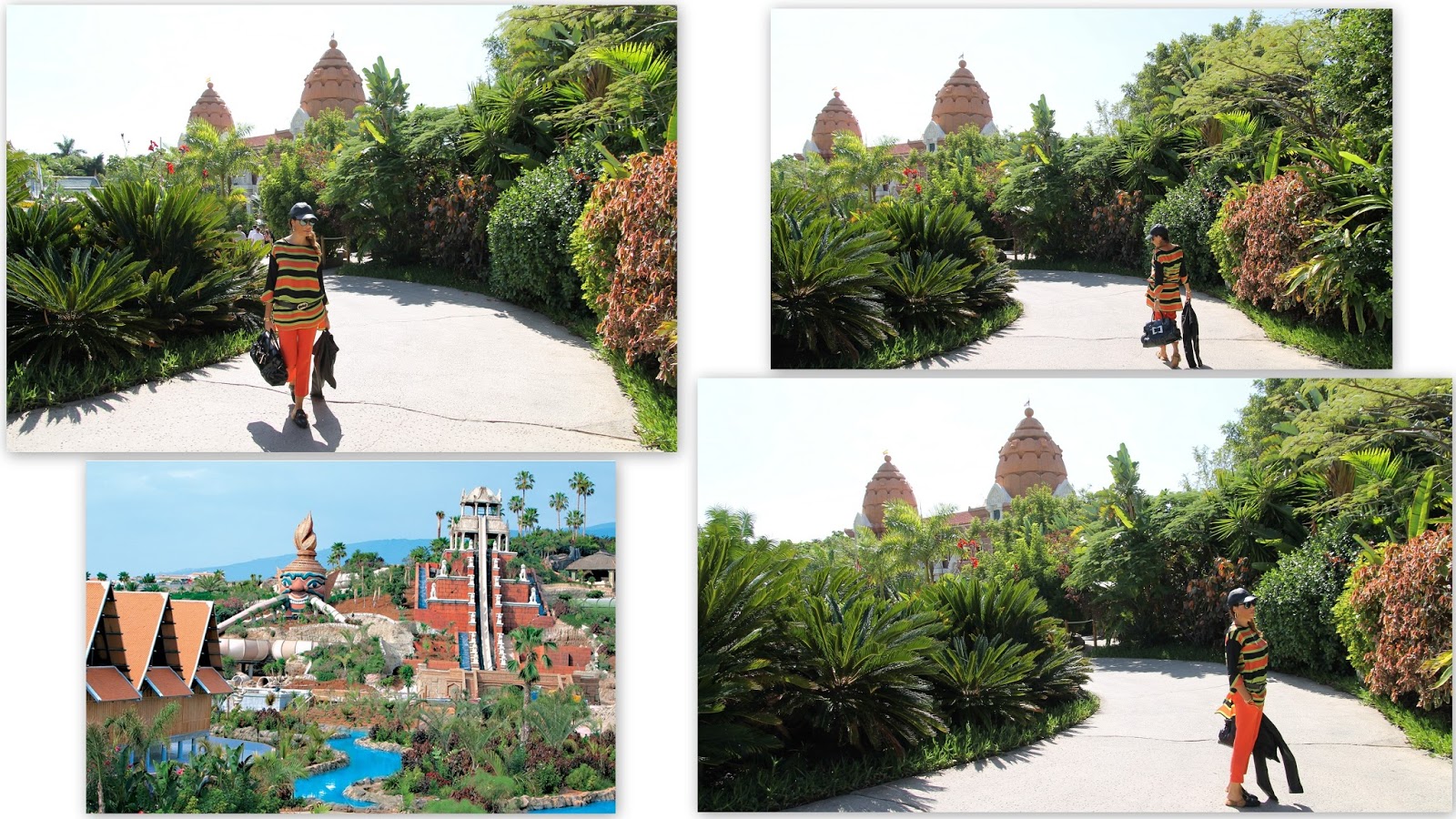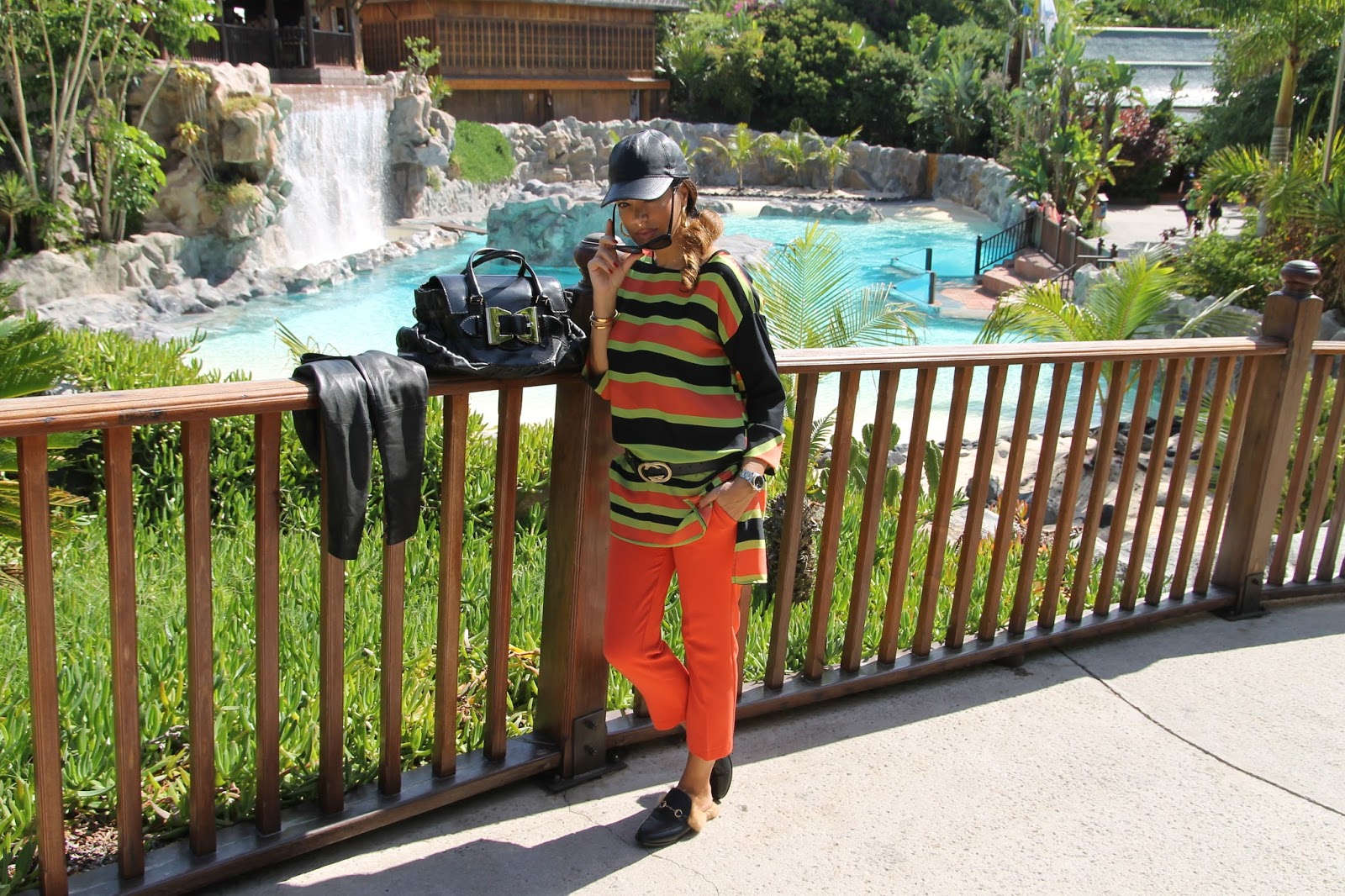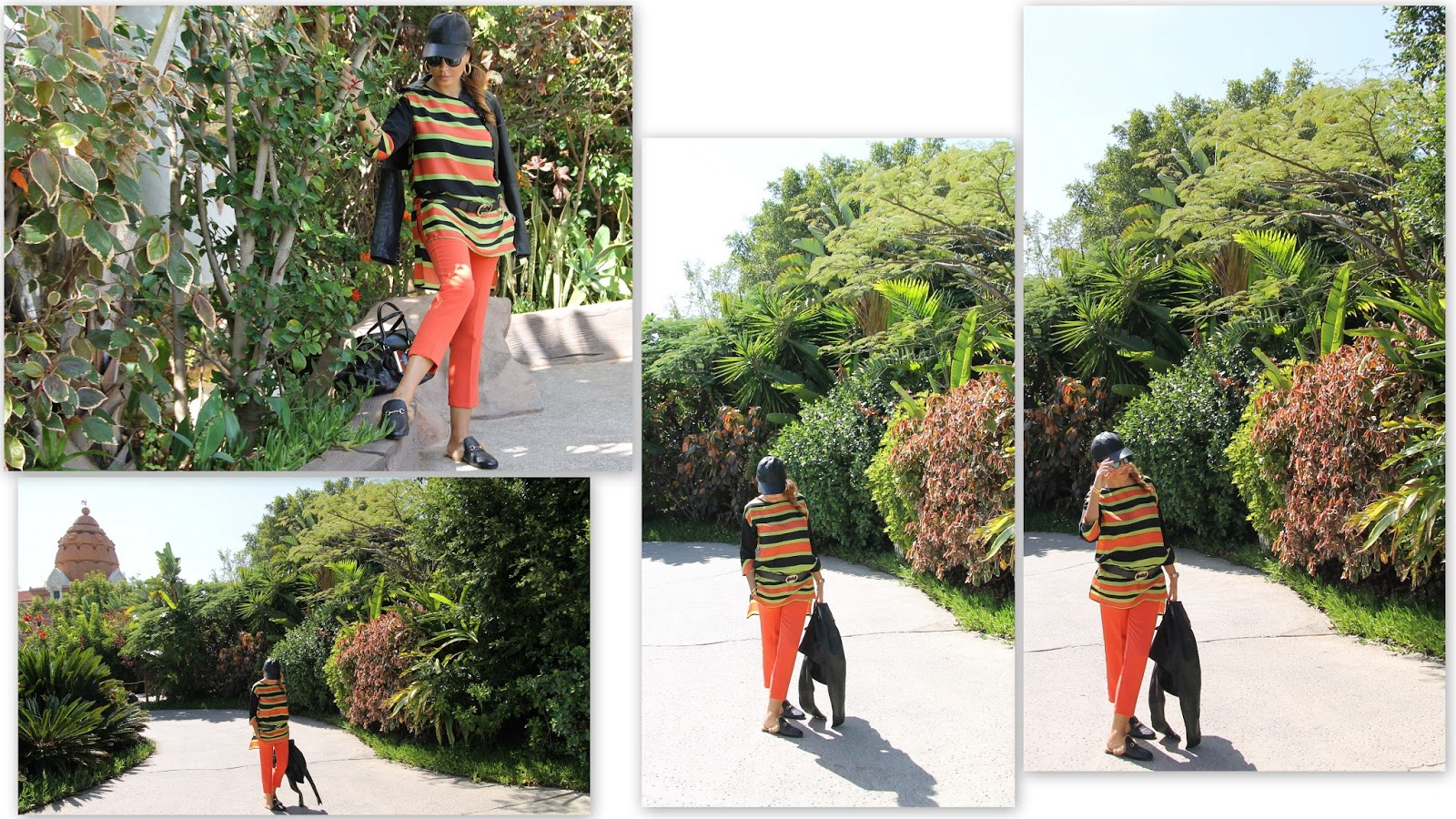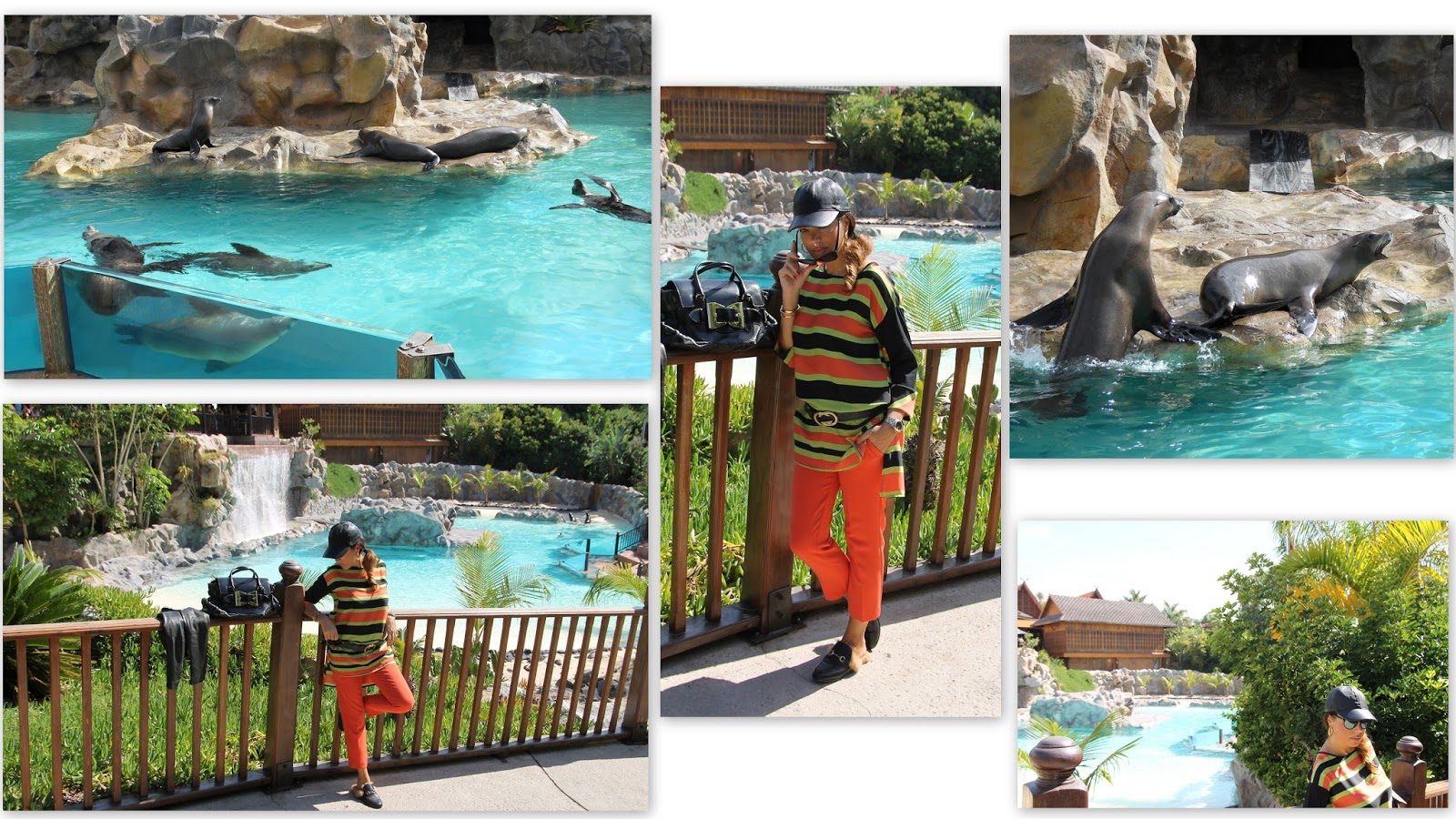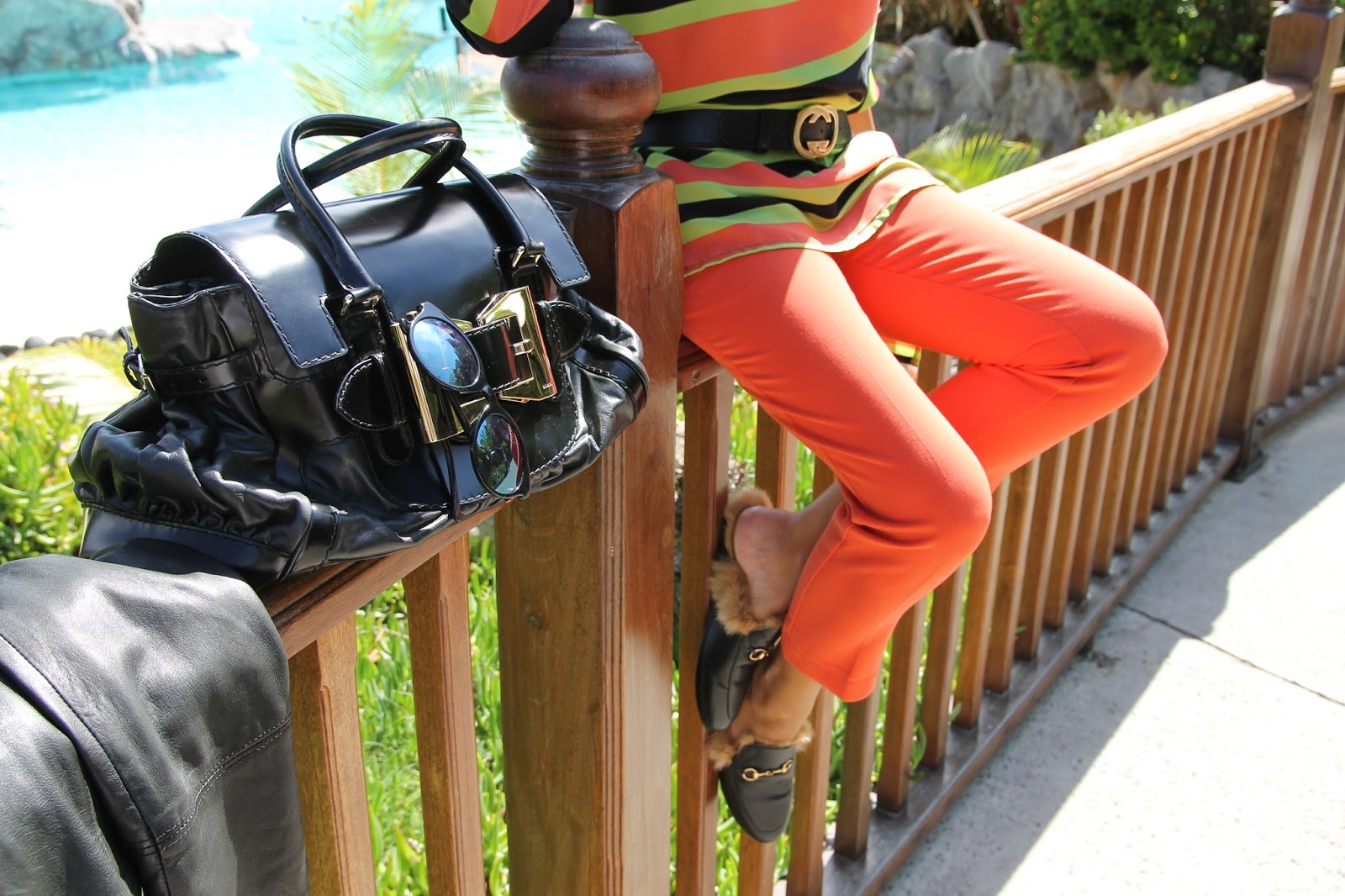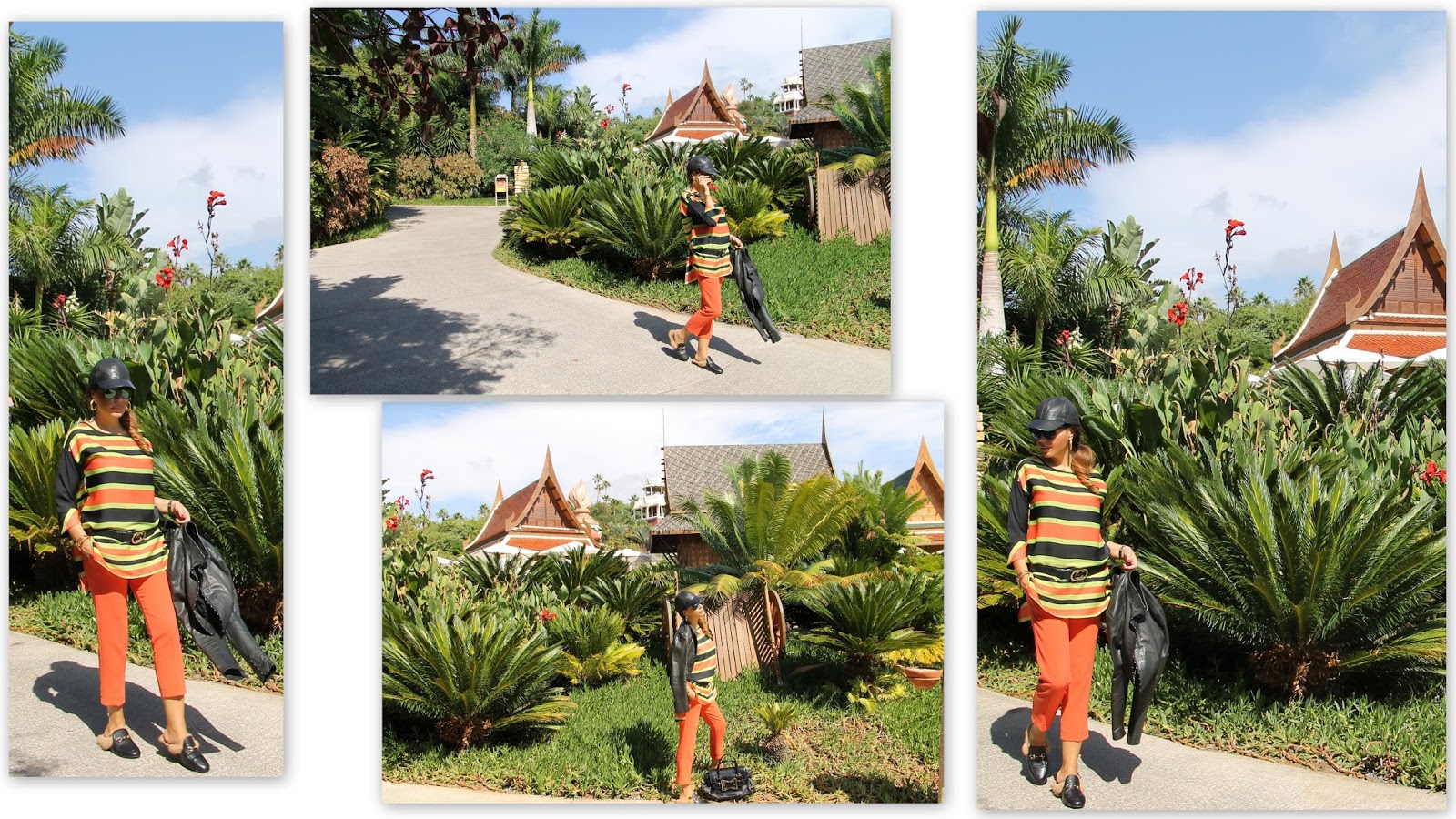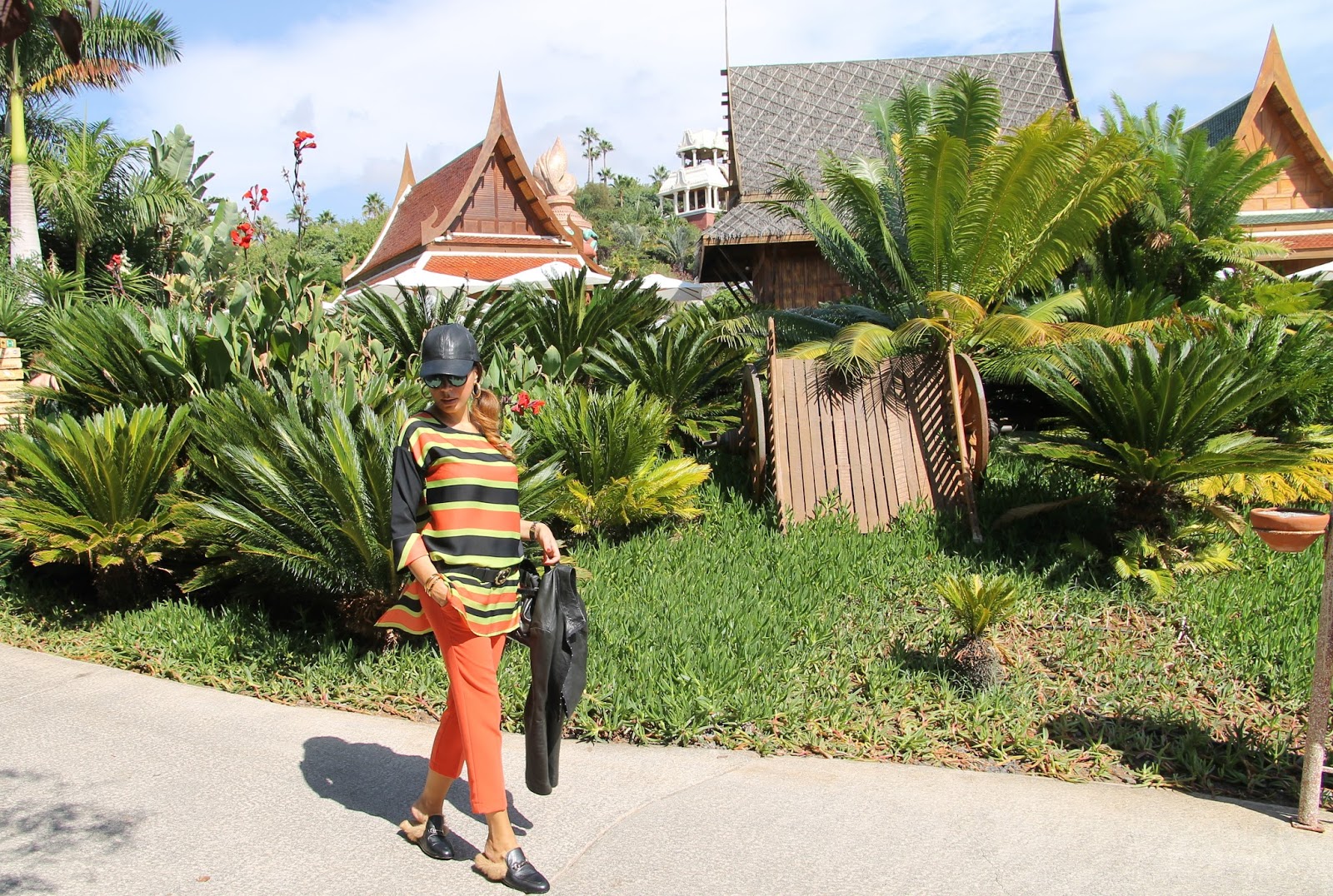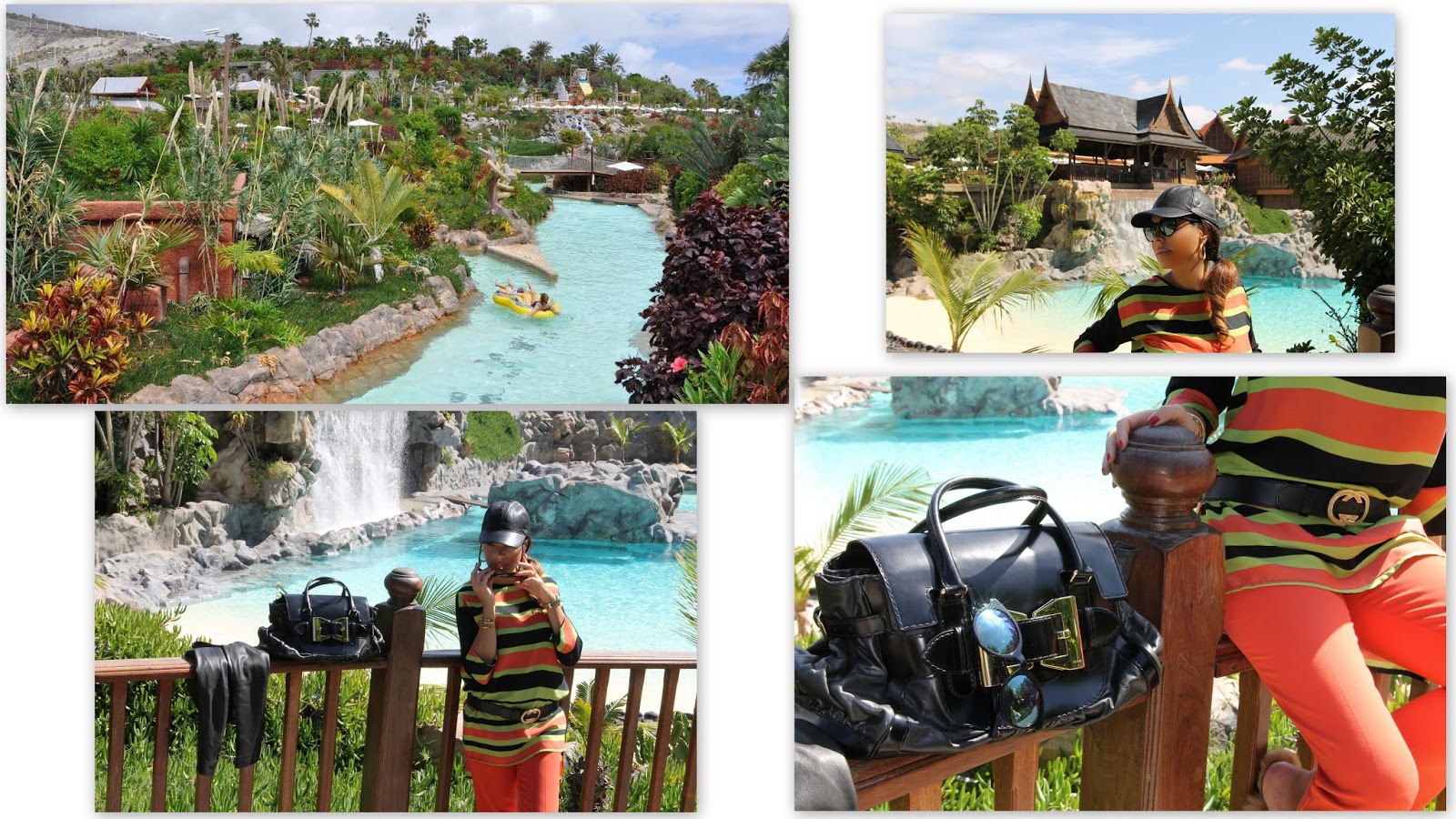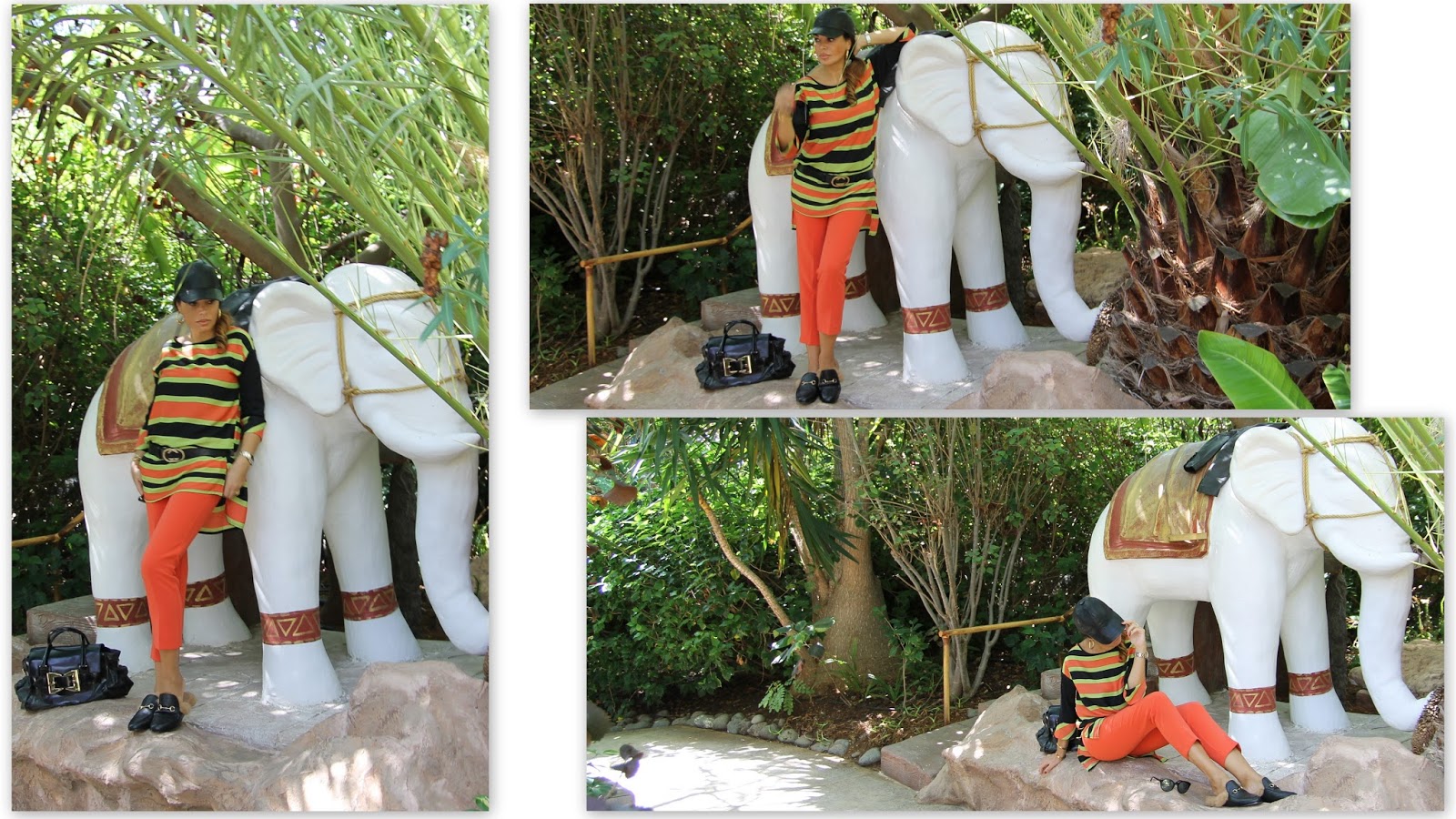 Photos: Oigres Elirab
Dolce & Gabbana leather jacket
Very Simple – Pop Couture tunic dress