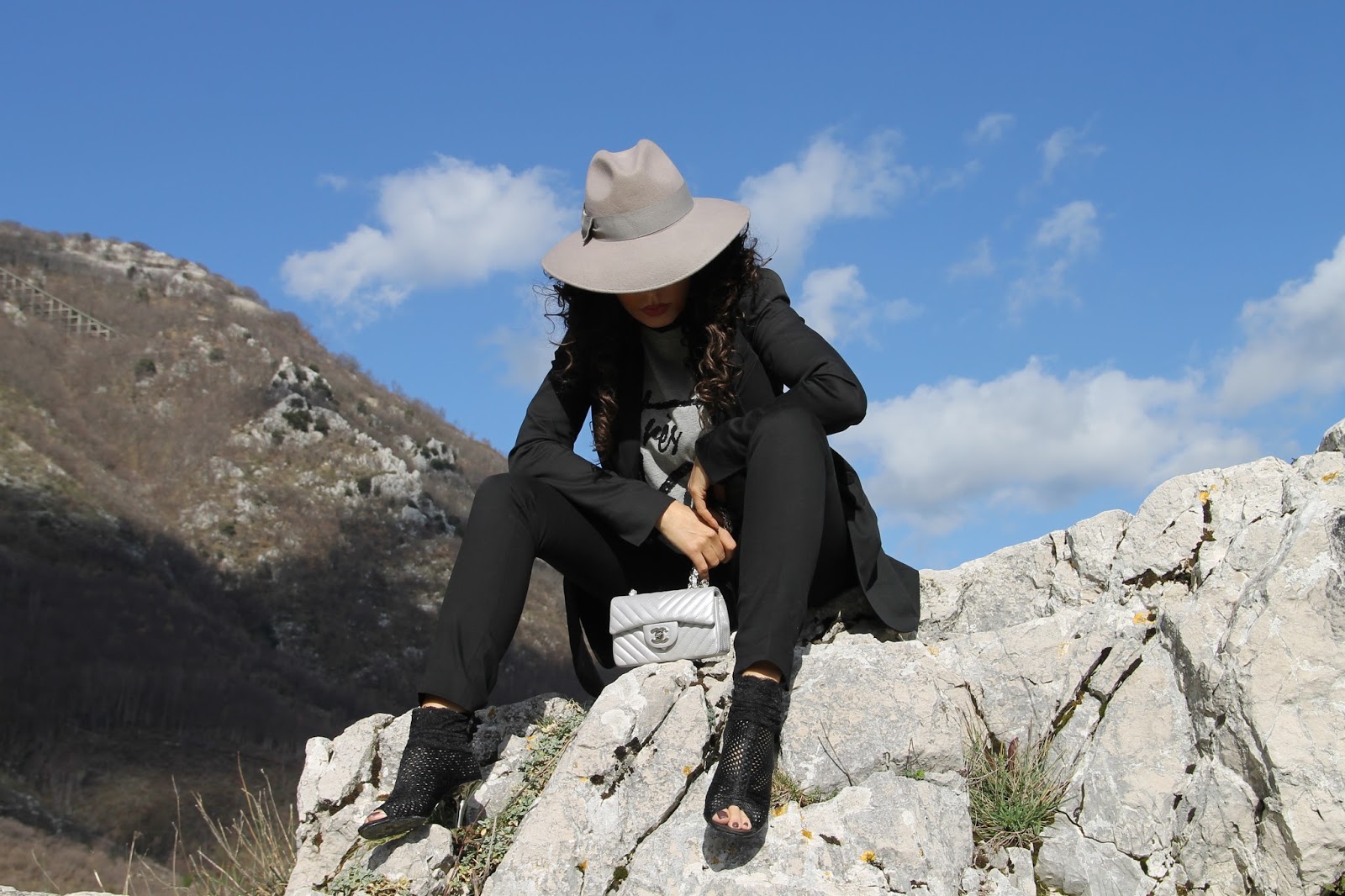 Quel mix di forte appeal femminile, tendente al maschile, caratterizzato dall'inossidabile coppia giacca-pantalone, oggi è più che mai attuale.
Non più sterile, demodé, o privo di personalità nell'ennesima declinazione "uniform".
Ma un tailleur, capo emblema del "power-dressing", così dandy nel suo taglio pulito che semplifica e rende androgine le linee, con il nero che sovrasta qualunque ricerca cromatica, decisamente orientato al minimal, quasi concettuale.
Un modo rivoluzionario di intendere la silhouette femminile, sobrio, elegante, seducente, rigoroso, riservato, androgino.
Come nel mio OOTD, che attinge ai linguaggi della moda, ma trova accordi con la contemporaneità, ricercando sinergie decisamente più nuove e originali, rompendo deliberatamente quello stile impeccabile, che si fà più denso di glam e moderno.
In fondo bastano poche semplici manipolazioni personali a rimettere in discussione i canoni del classico.
(Clicca
qui
e
qui
per saperne di più sul trend, tra quelli imperdibili di questo inverno e tra quelli più cool della prossima stagione).
That mix of strong female appeal, tending to the mannish, characterized by the stainless couple of blazer and pants, is now updated more than ever.
No longer sterile, outmoded, or without
personality

as

an uniform

.
But a suit, the emblem piece of the "power-dressing" so dandy in its clean
cut that simplifies and makes androgynous the lines, with the black
dominating any color research, definitely geared to minimal, almost
conceptual.
A revolutionary way of understanding the feminine silhouette, simple, elegant, seductive, strict, androgynous.
As in my OOTD, which draws on the languages ​​of fashion, but finds
agreements with the contemporary, searching for new synergies and
definitely more original, deliberately breaking the impeccable style,
which gets modern and denser of glamour.
Basically just a few basic personal manipulations of calling into question the classical canons.
(Click here and here to learn more about the lady suit trend).
Location: Medieval Village of Capocastello – Italy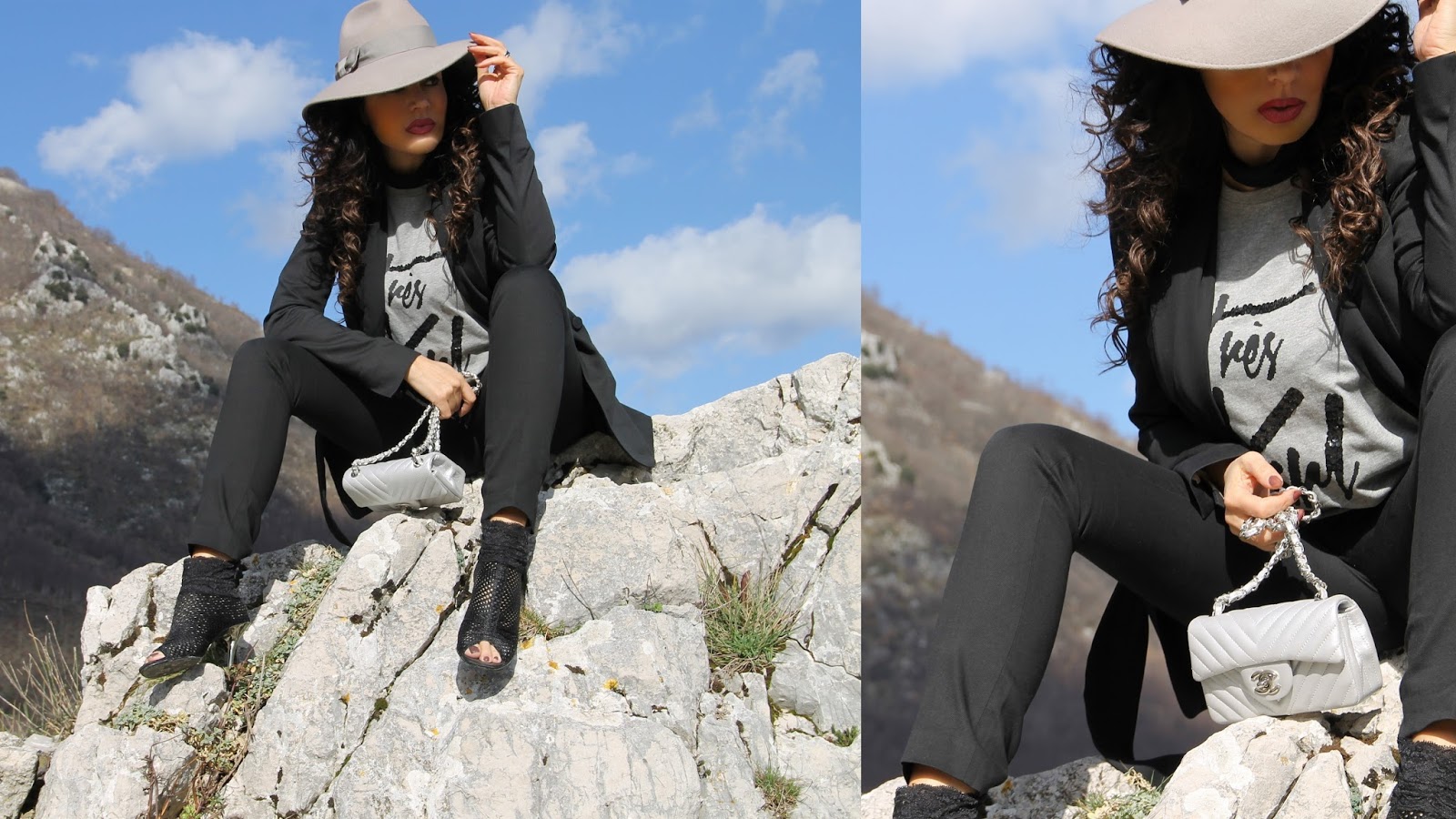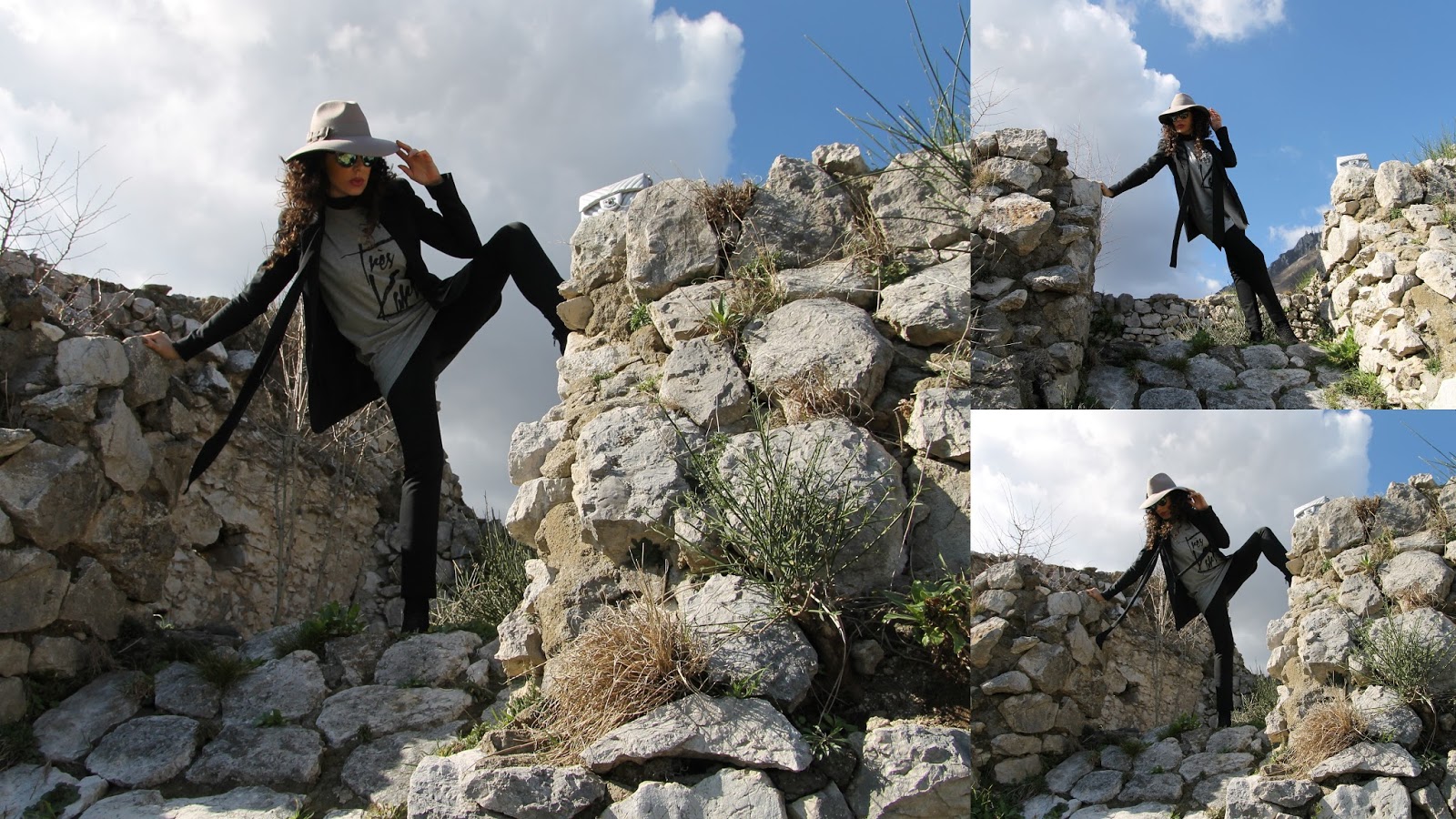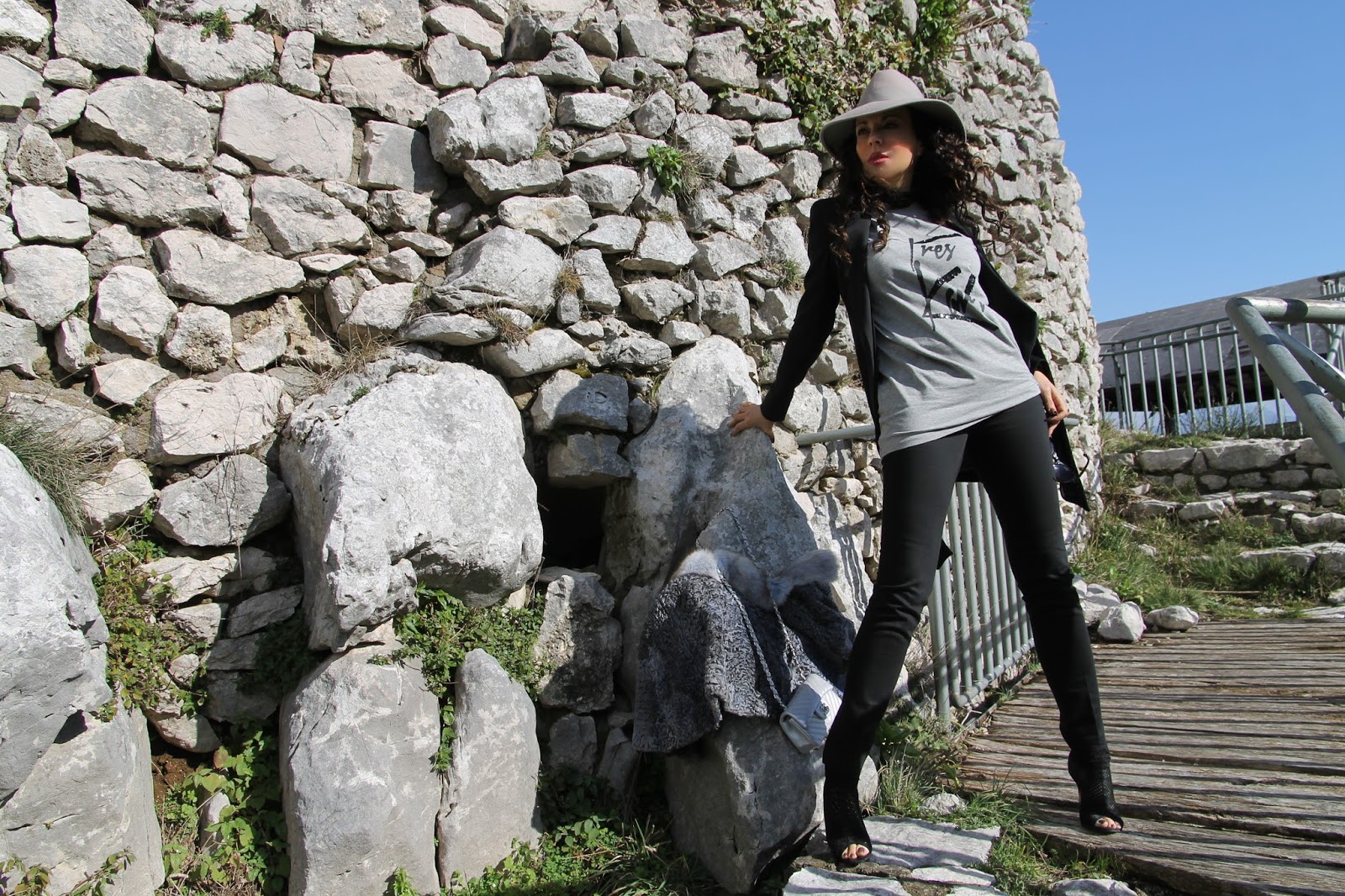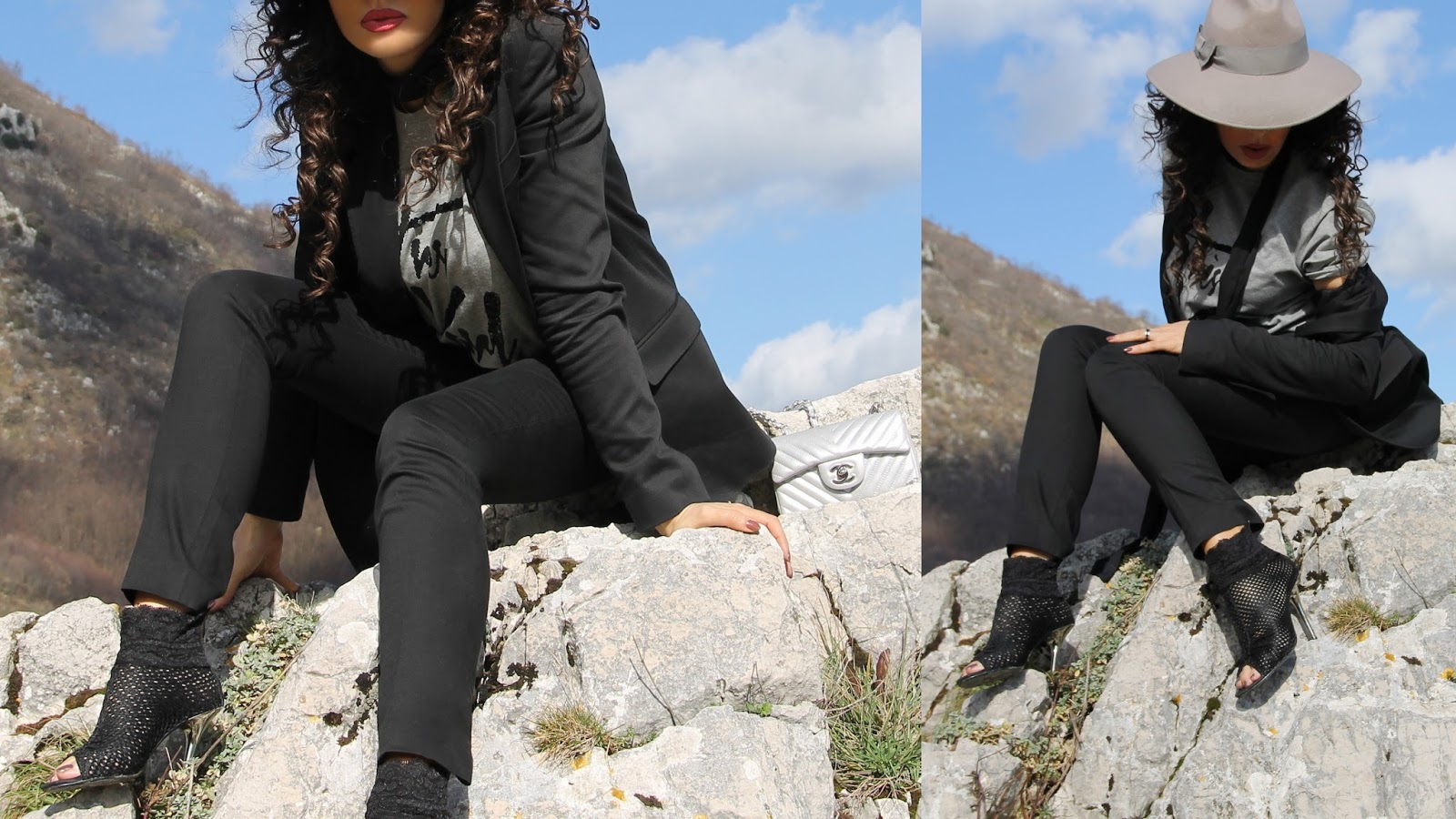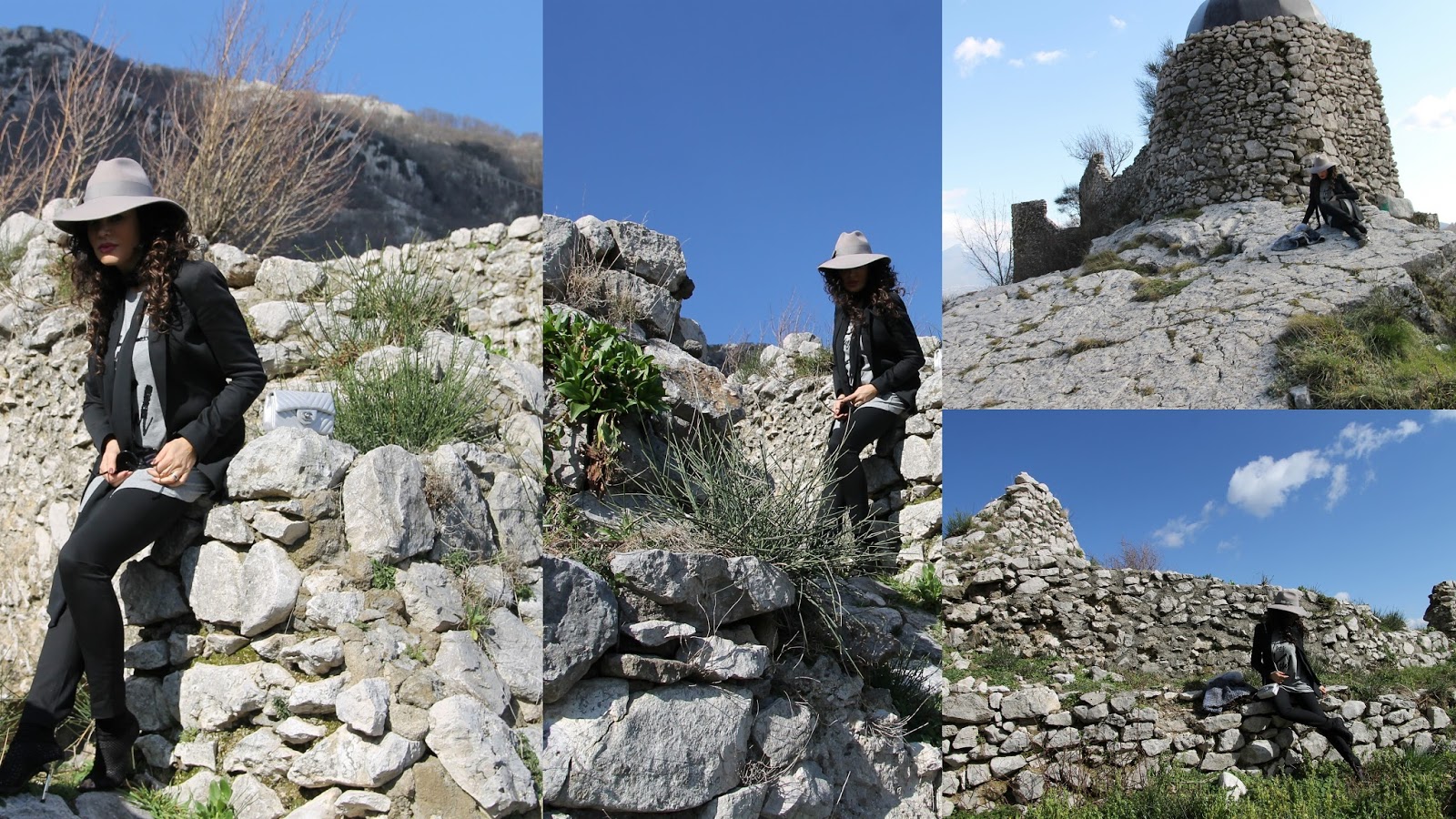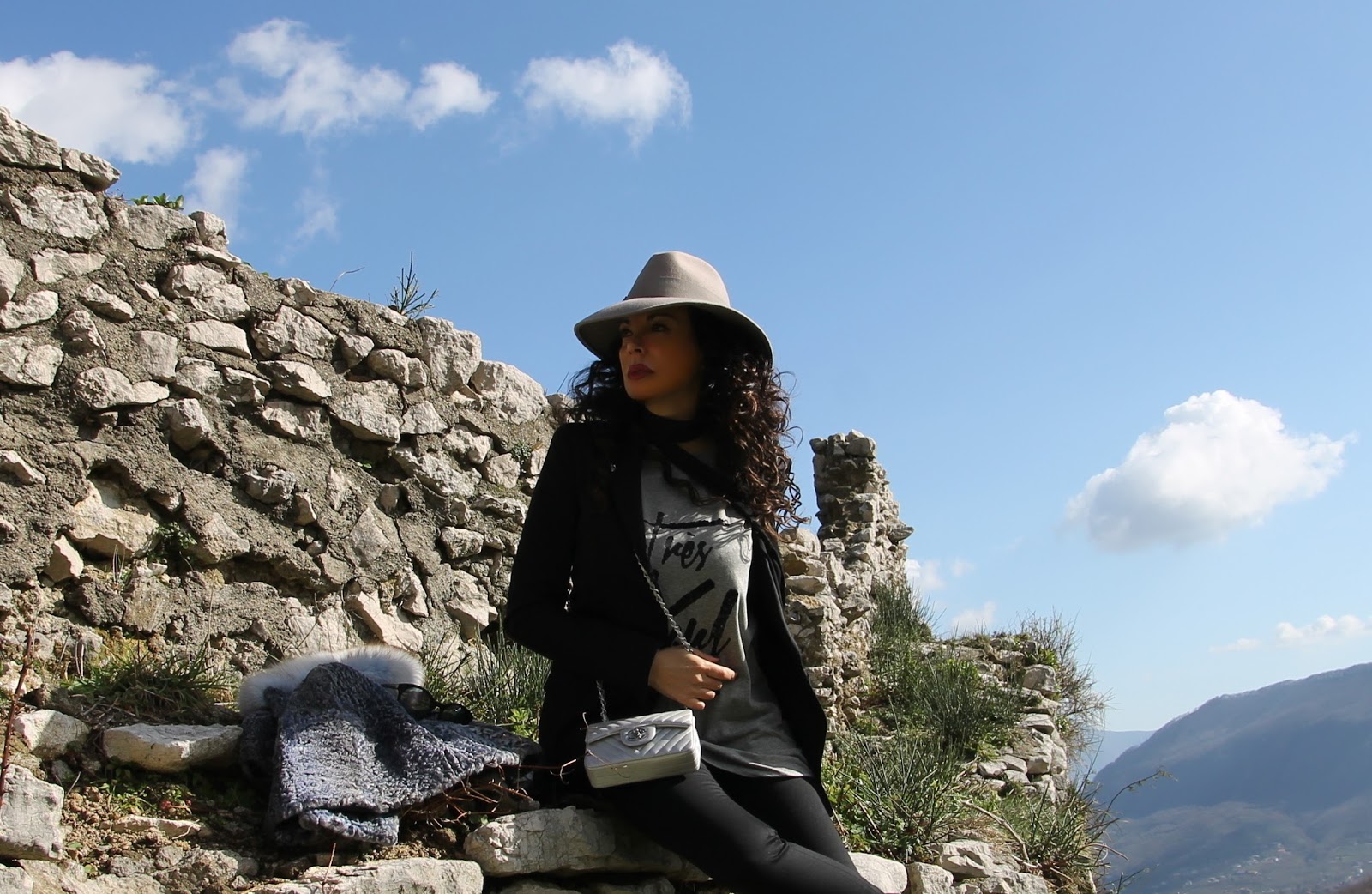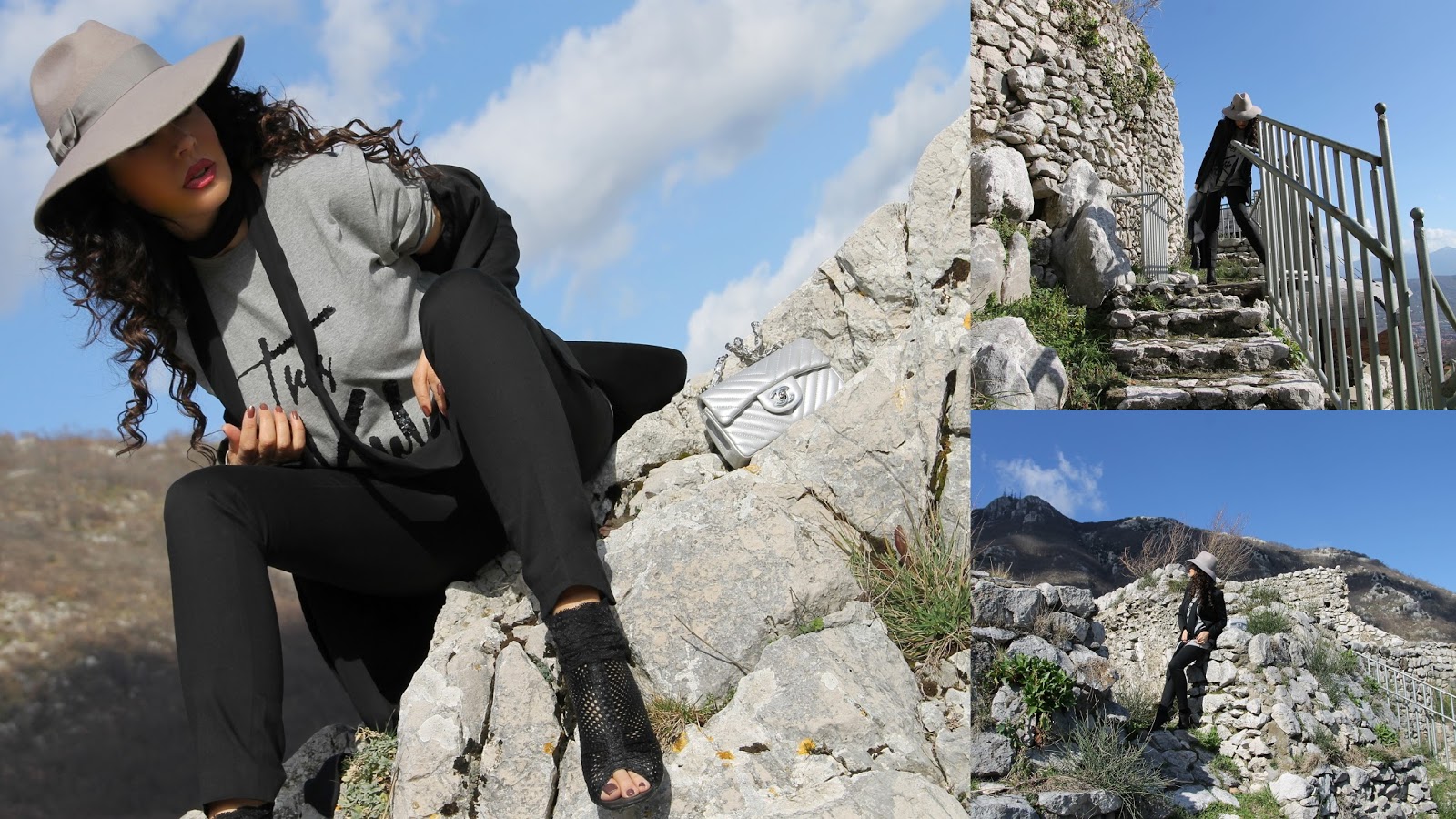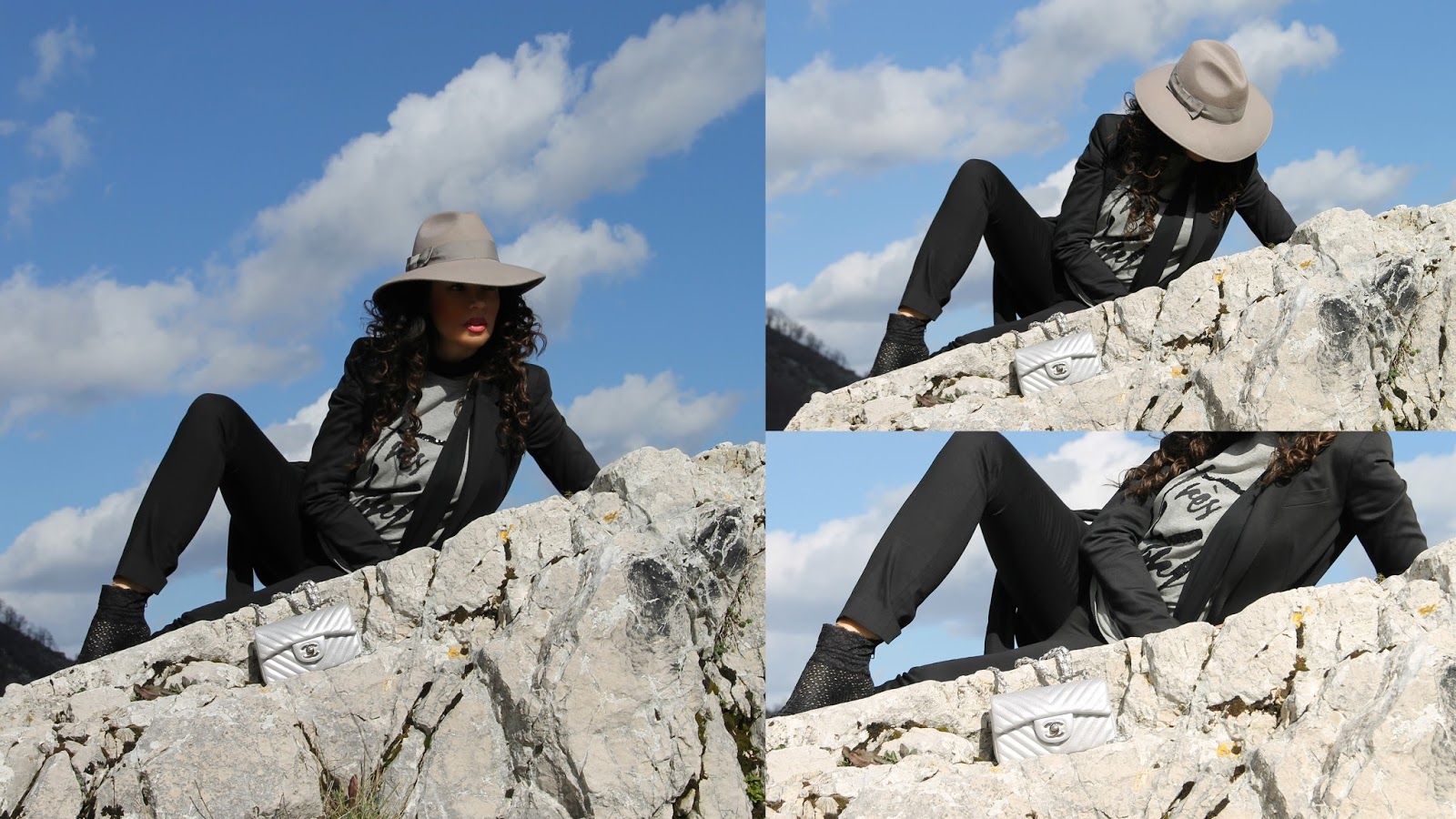 Photos: Mihaela Buiac
I was wearing:
Mauro Grifoni skinny suit
Renato Balestra lace open toe boots