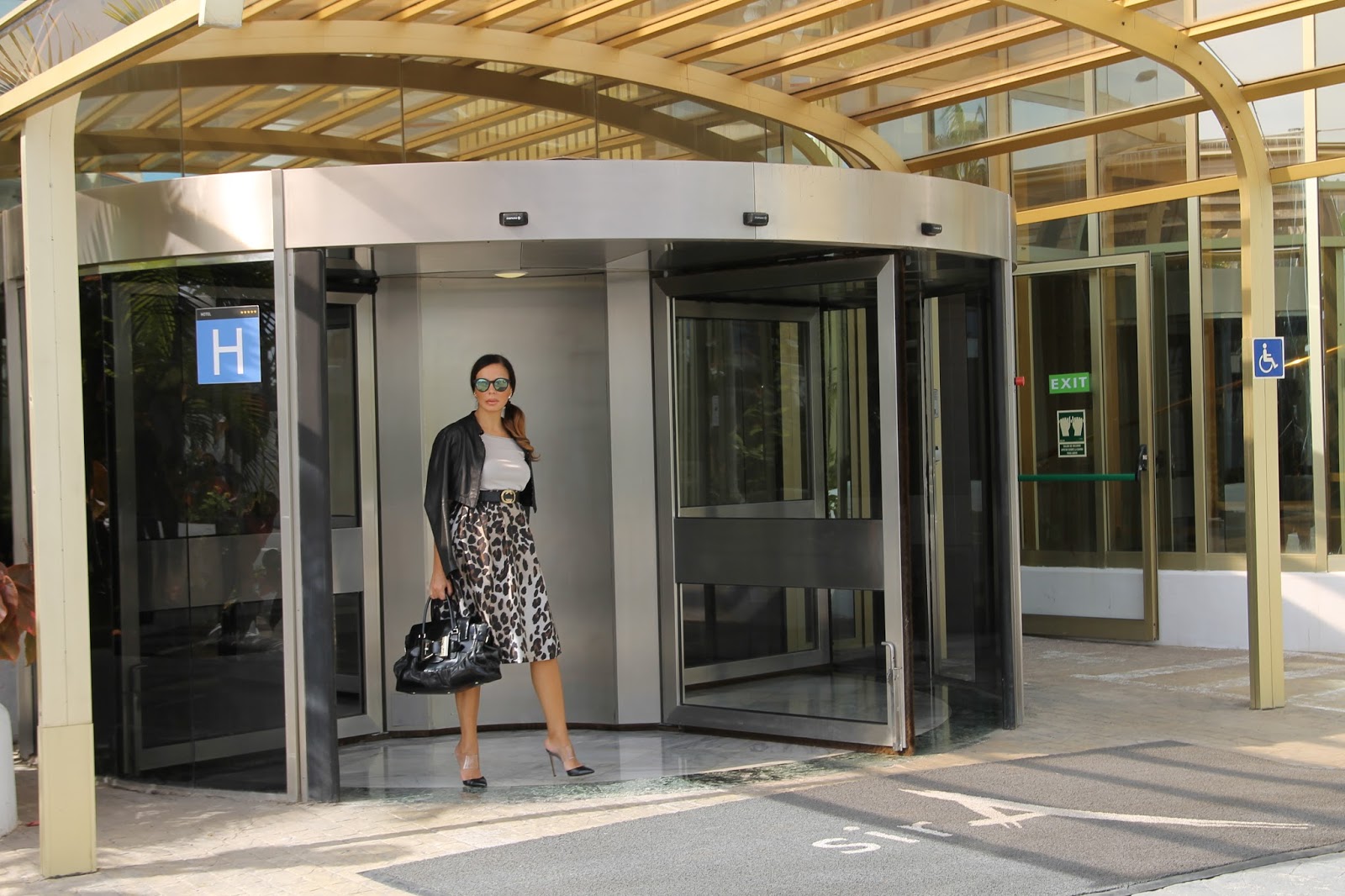 Tenerife, immersa nell'Oceano Atlantico al largo della costa occidentale del Nord Africa, gode di un clima perfetto simile a un'eterna primavera.
Costa Adeje è una località esclusiva sulla costa meridionale dell'isola.
Si estende dalla splendida Playa de Las Americas fino alla Caleta, un tranquillo villaggio di pescatori su una spiaggia rocciosa.
È il luogo ideale per godere del piacevole clima dell'isola, capace di regalare relax, divertimento, avventura e sole.
Le sue incantevoli spiagge sono tra le più belle dell'arcipelago delle Canarie, tra le mete più ambite dai turisti di tutto il mondo.
Costa Adeje è la zona residenziale e turistica più rinomata, con una grandissima offerta di strutture ricettive, ristoranti con le migliori cucine internazionali, hotel lussuosi, boutiques super chic, spiagge attrezzate e locali notturni.
Sono nell'elegante promemade e indosso una romantica gonna midi, che si riconferma il trend più femminile anche per la stagione fredda. Perchè per essere davvero all'ultimo grido sarà sufficiente aggiungere qualche decina di centimetri all'orlo delle nostre gonne e acquistare immediatamente la tipica allure anni '50.
L'ho scelta in una stampa animalier che abbinata alla pelle nera regala all'outfit quel twist aggressive-chic che conquista sempre.
(Clicca
qui
per saperne di più sul trend animalier).
Tenerife, plunged into the Atlantic Ocean off the west coast of North Africa, enjoys a perfect climate like an eternal spring.
Costa Adeje is an exclusive resort on the southern coast of the island.
It stretches from the beautiful Playa de Las Americas to Caleta, a quiet fishing village on a rocky beach.
It is the ideal place to enjoy the pleasant climate of the island, bringing relaxation, fun, adventure and sunshine.
Its amazing beaches are among the most beautiful of the Canary
archipelago, among the most popular destinations for tourists from
around the world.
Costa Adeje is the residential area, and the most popular tourist
attraction, with a huge range of accommodation, restaurants with the
best international cuisines, luxury hotels, chic boutiques,
lovely beaches and nightlife.
I'm walking on the elegant promemade wearing a romantic midi skirt, which reconfirms the most feminine trend for the cold season.
Because to be really trendy you can simply add a few feet to the edge of your skirt and immediately you will have the typical 50s allure.
I chose my midi skirt in a leopard print that, combined with black leather, gives an aggressive-chic twist to the whole ensemble that always wins.
(Click here to read about the leopard print trend).
Location: Costa Adeje – Tenerife – Canary Islands – Spain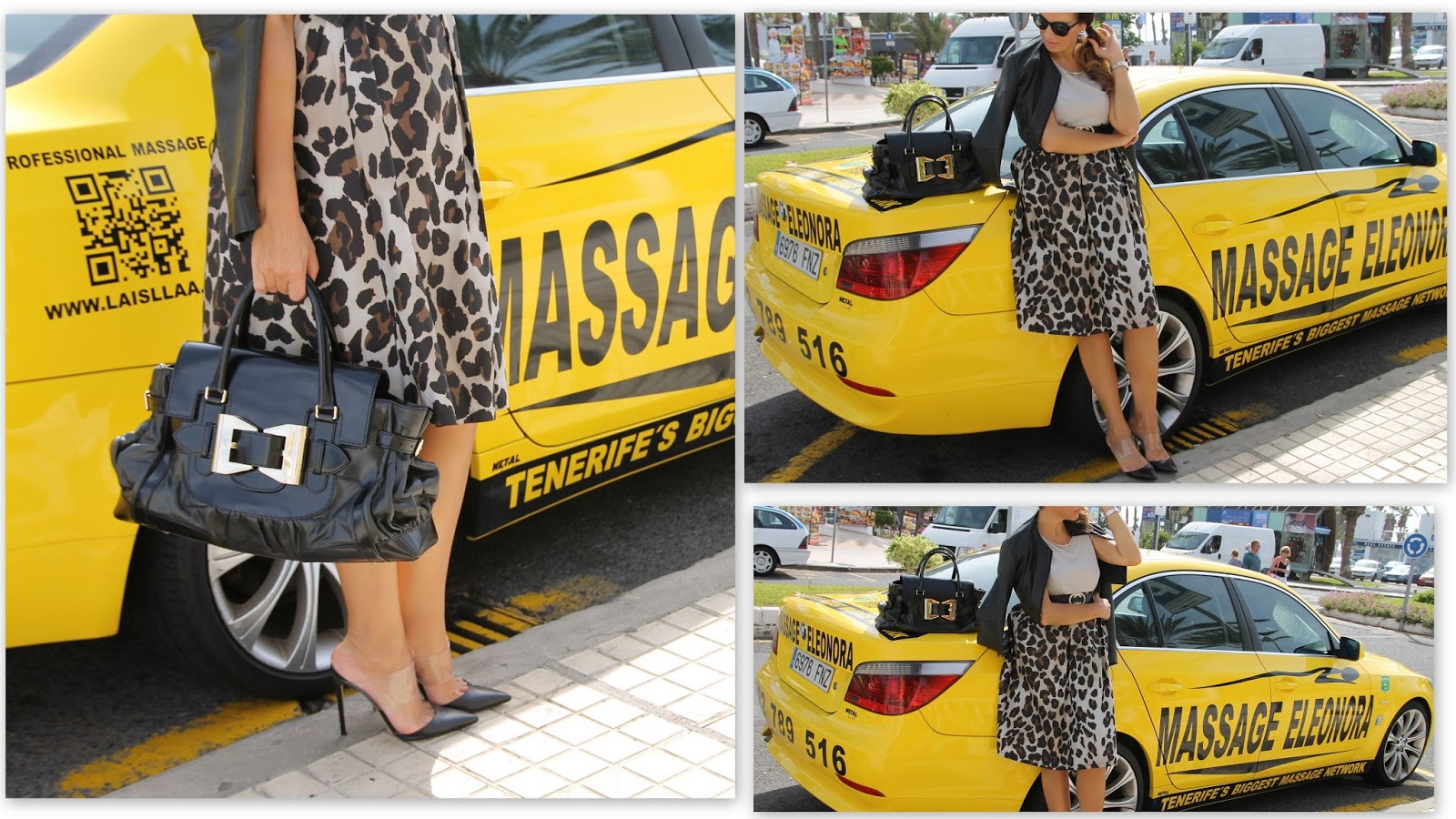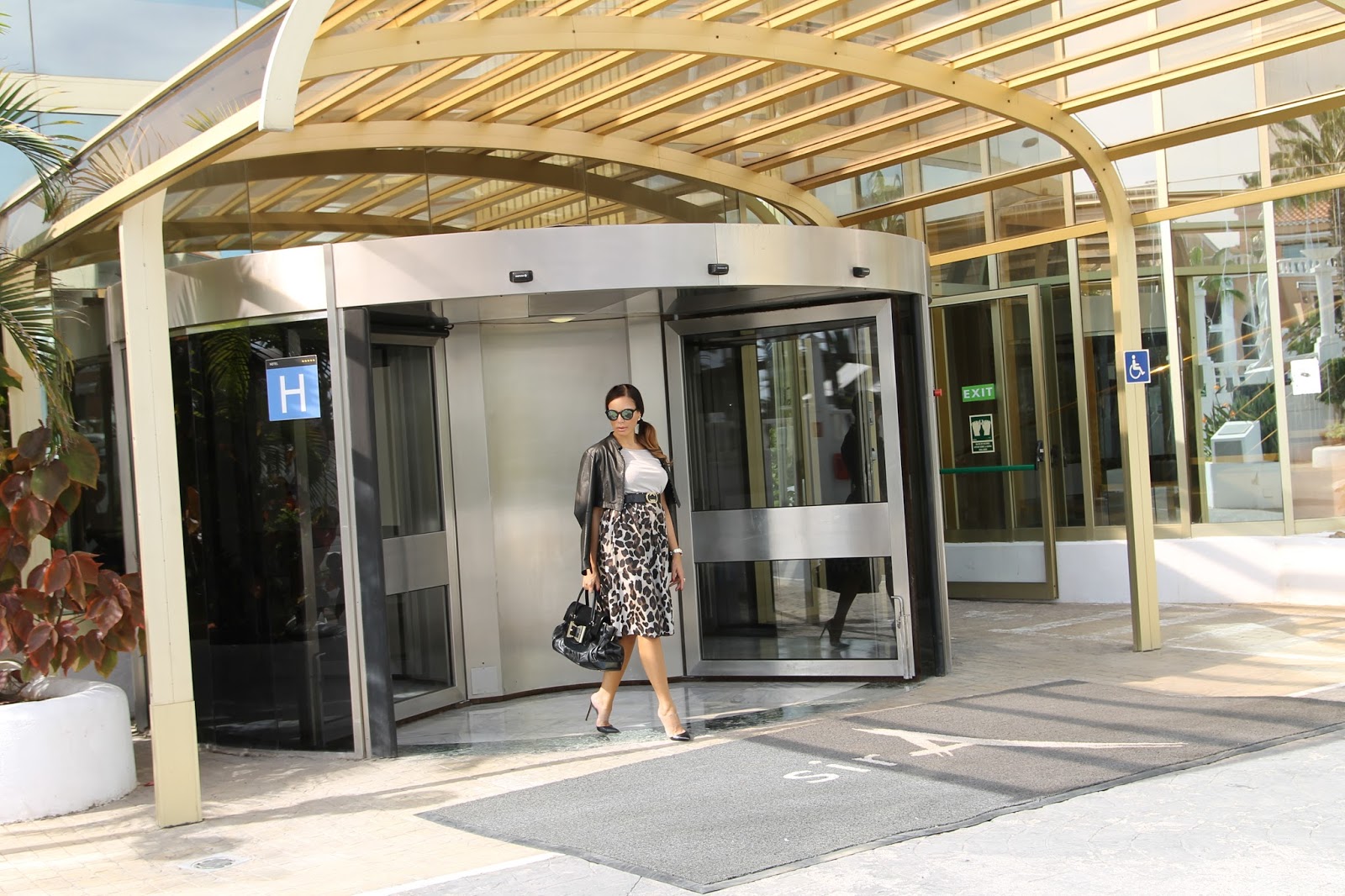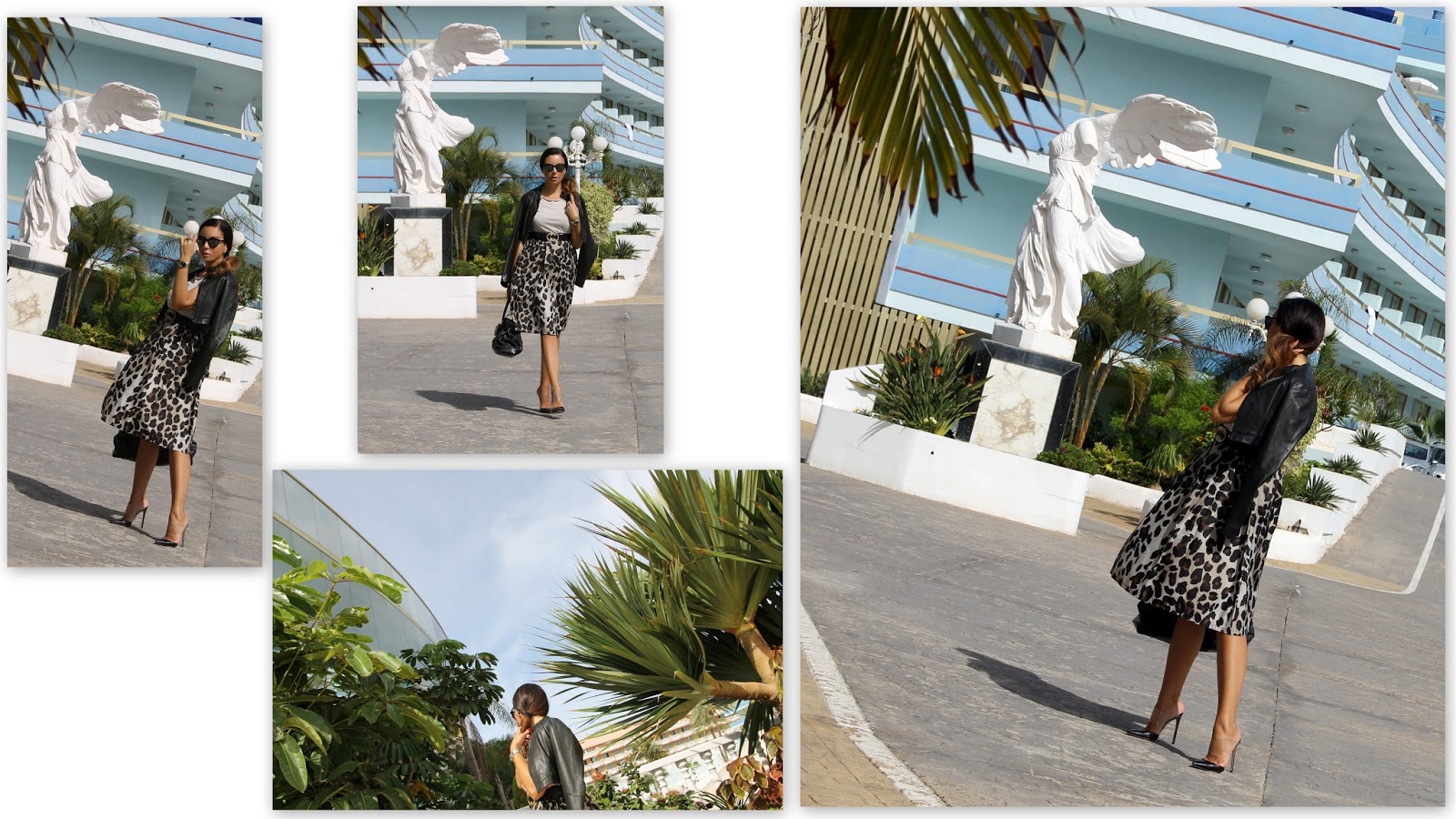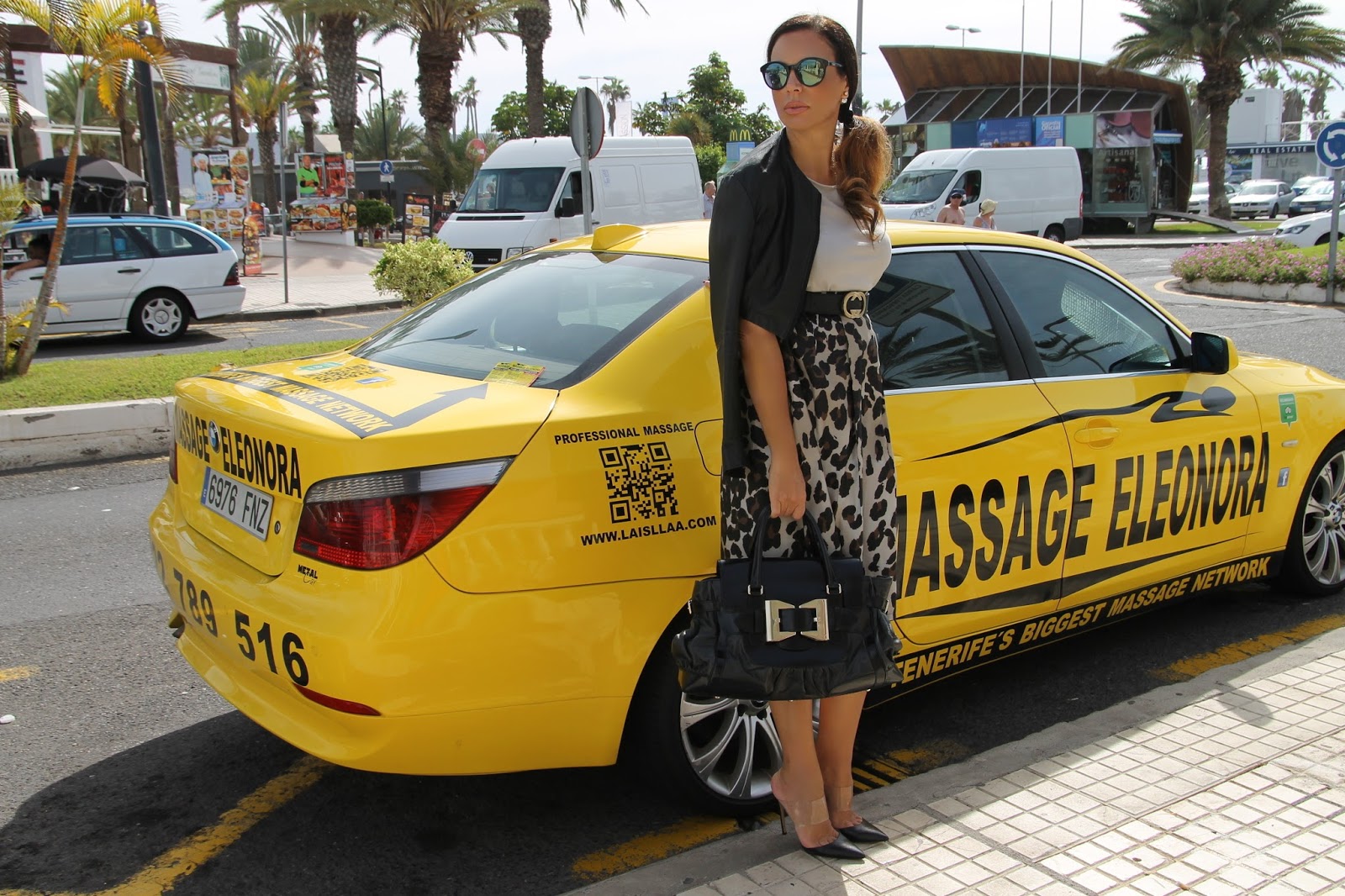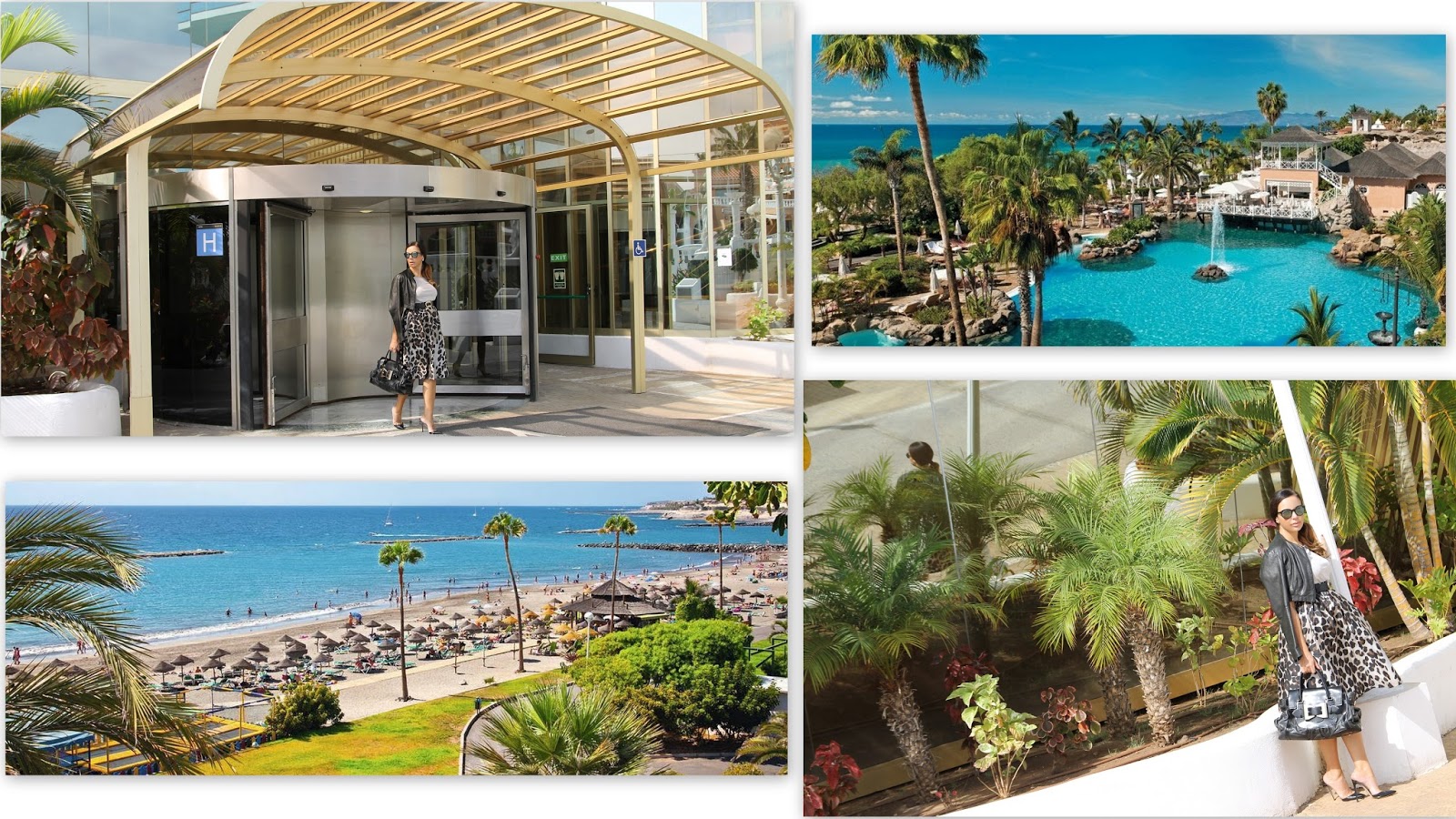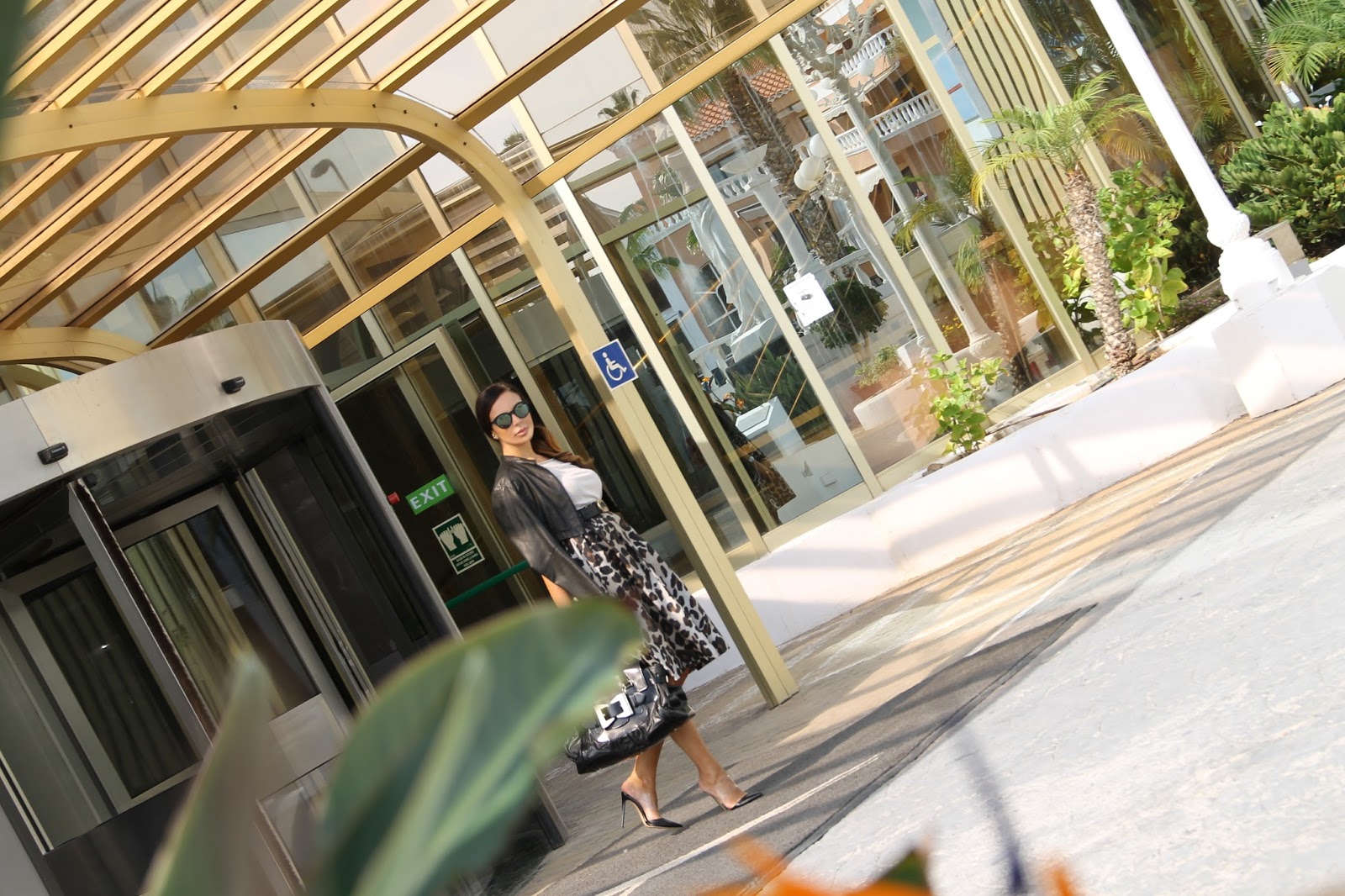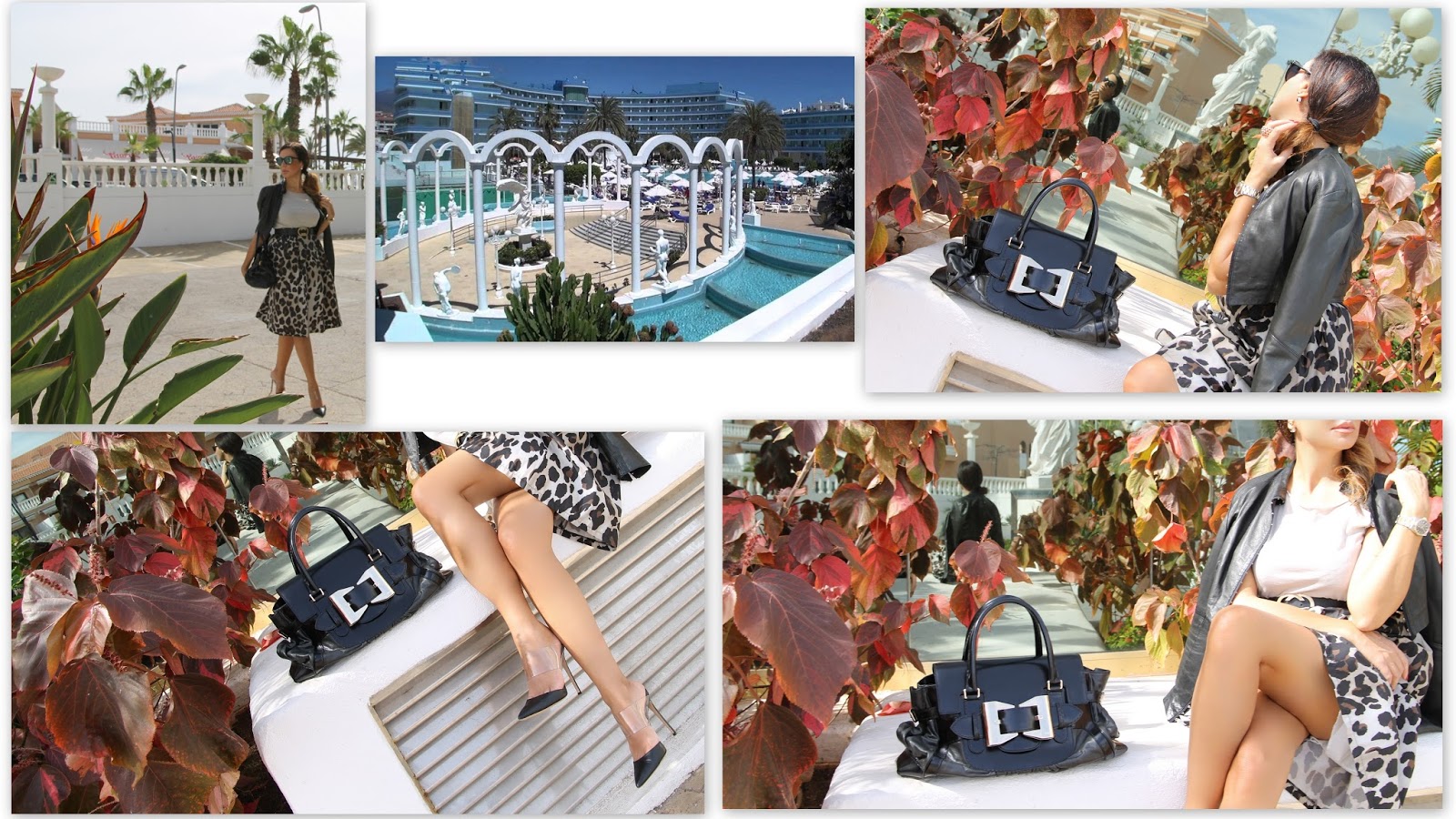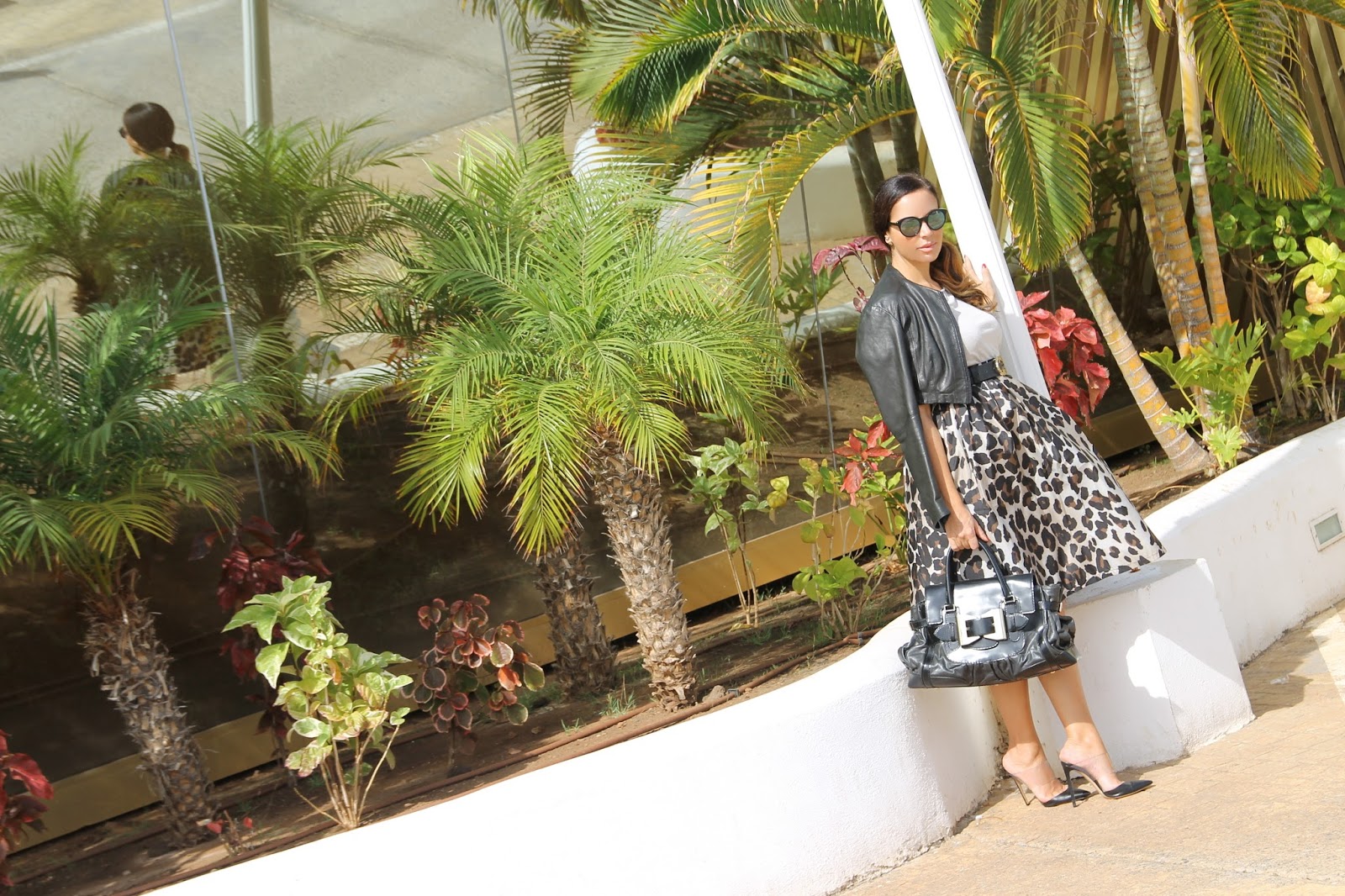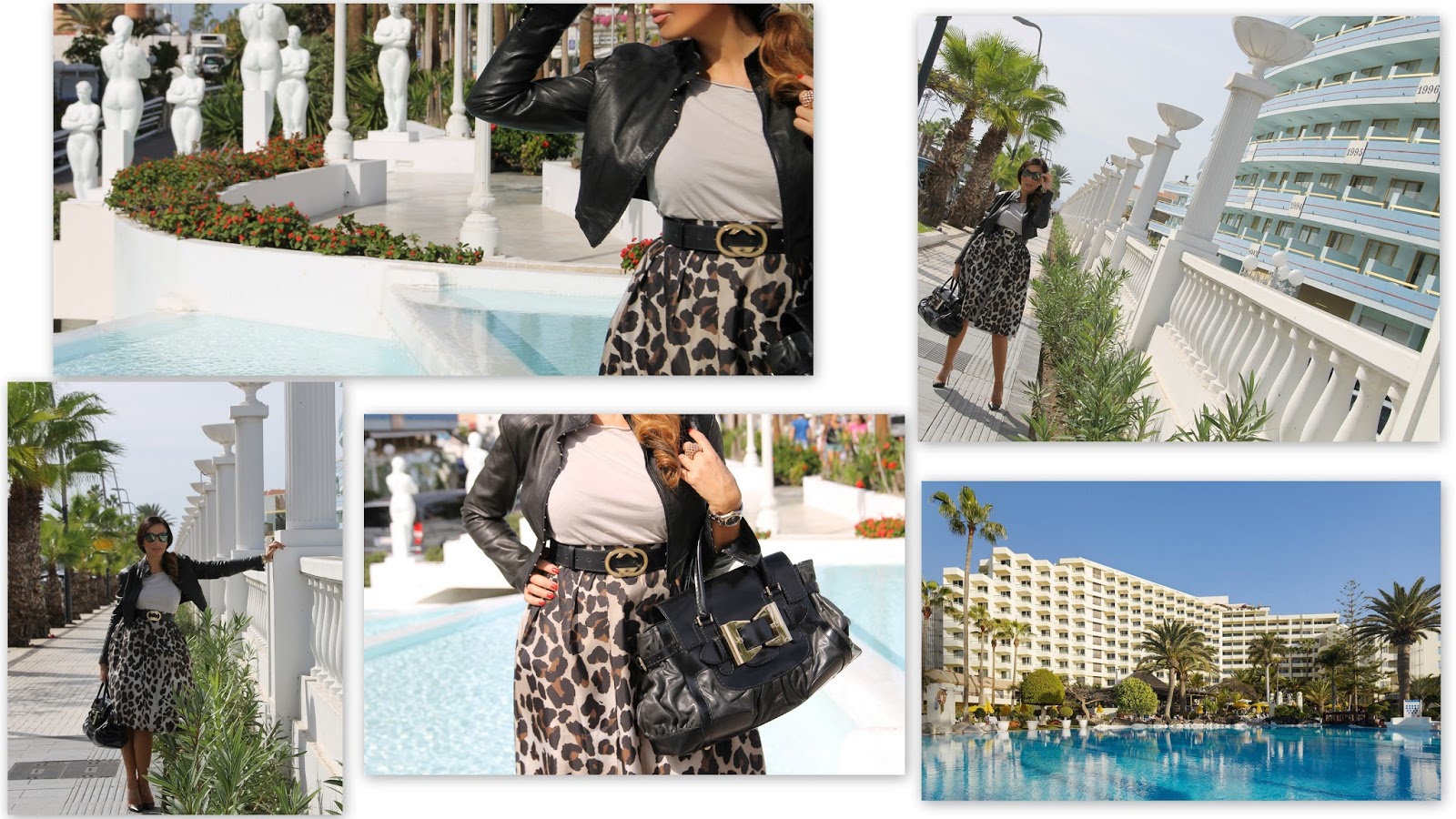 Photos: Jacopo Maria Barile
I was wearing:
Dolce & Gabbana leather jacket