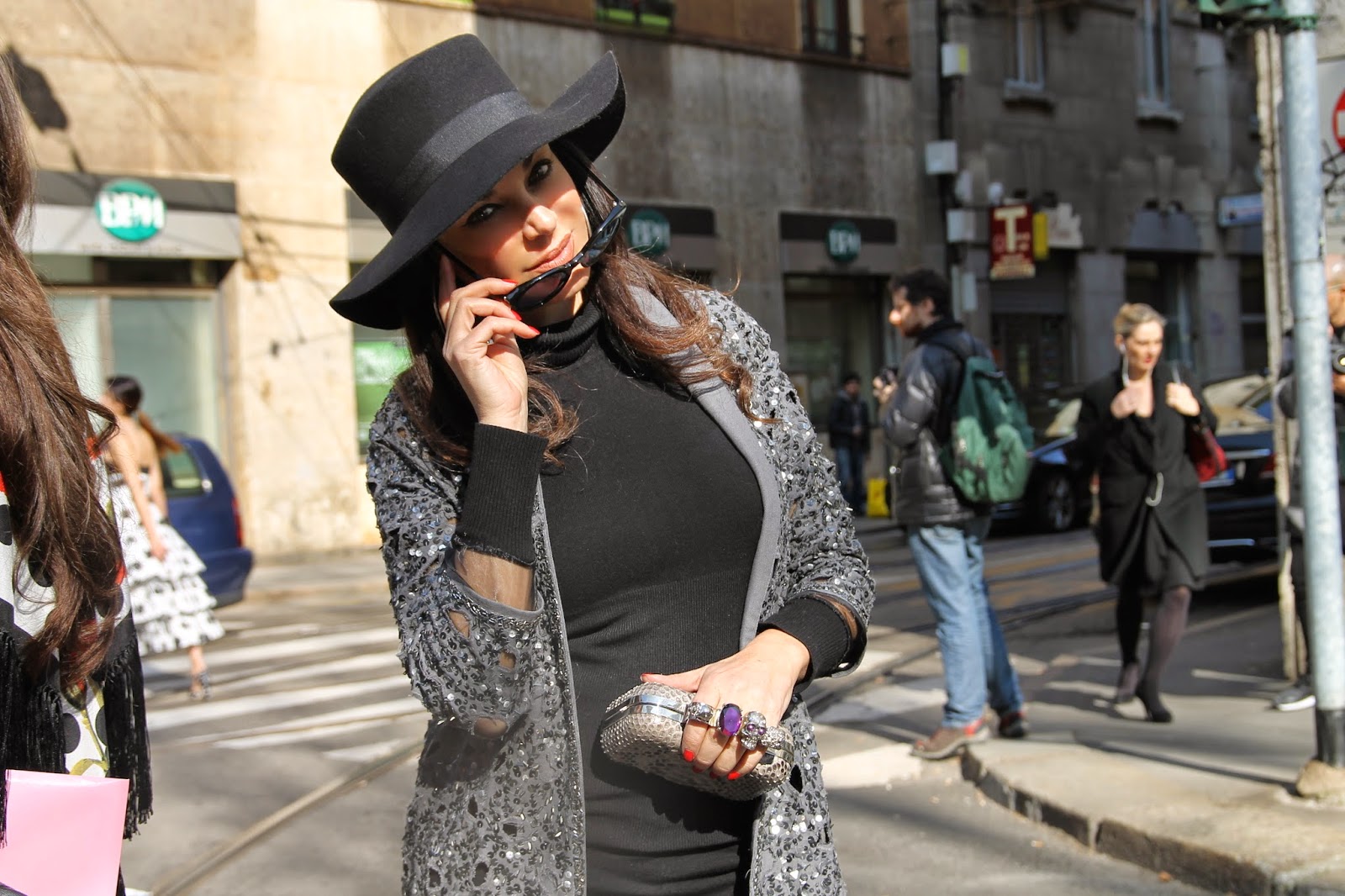 Un'atmosfera amarcord sentimentale per la sfilata firmata Dolce & Gabbana, una dichiarazione d'amore alla prima donna della vita di ciascuno di noi: "Mamma ti voglio bene".
Madri modelle con prole al seguito, hanno messo in scena la splendida collezione A/I 2015-16.
Disegni infantili di alberi, case e farfalle si son trasformati in decori preziosi su miniabiti, pencil skirt e cappottini, rose rosse e frasi d'amore alla mamma ricamate ovunque. Infantile anche la palette, rosa baby e celeste, per un mood che è un pò quello della bambina che ruba i vestiti dal guardaroba della mamma.
Il mio ultimo giorno a Milano e il mio ultimo outfit: una "sparkling" combo in black & silver, protagonista un lungo spolverino interamente ricamato in paillettes e accessori assolutamente eyecatching.
Grazie a questa magica città che ancora una volta mi ha regalato
momenti indimenticabili, perchè solo se vivi la fashion week può capire
cos'è la vera moda, dalla passerella allo street style… mi mancherai Milano!
An amarcord sentimental atmosphere for the fashion show signed Dolce &
Gabbana, a declaration of love to the first woman in the life of each of
us: "Mom I love you."
Mother models with children in tow, that staged a stunning collection F/W 2015-16.
Childish
drawings of trees, houses and butterflies are transformed into precious
decorations of mini-dresses, pencil skirts and coats, red roses and words of love to
mom embroidered everywhere.
Infantile
also the palette, baby pink and light blue, for a mood that is a little bit what
the baby-girl who steals clothes from the wardrobe of the mother.
My last day in Milan and my last outfit: a "sparkling" black
& silver combo, starring a long duster coat entirely embroidered with sequins
and absolutely eyecatching accessories.
Thanks
to this magical city that once again gave me unforgettable moments,
because only if you live this incredible week you can understand what the fashion means
from the catwalk to the street style… I'll miss you Milan!
(Click here, here and here to see my other outfits from MFW).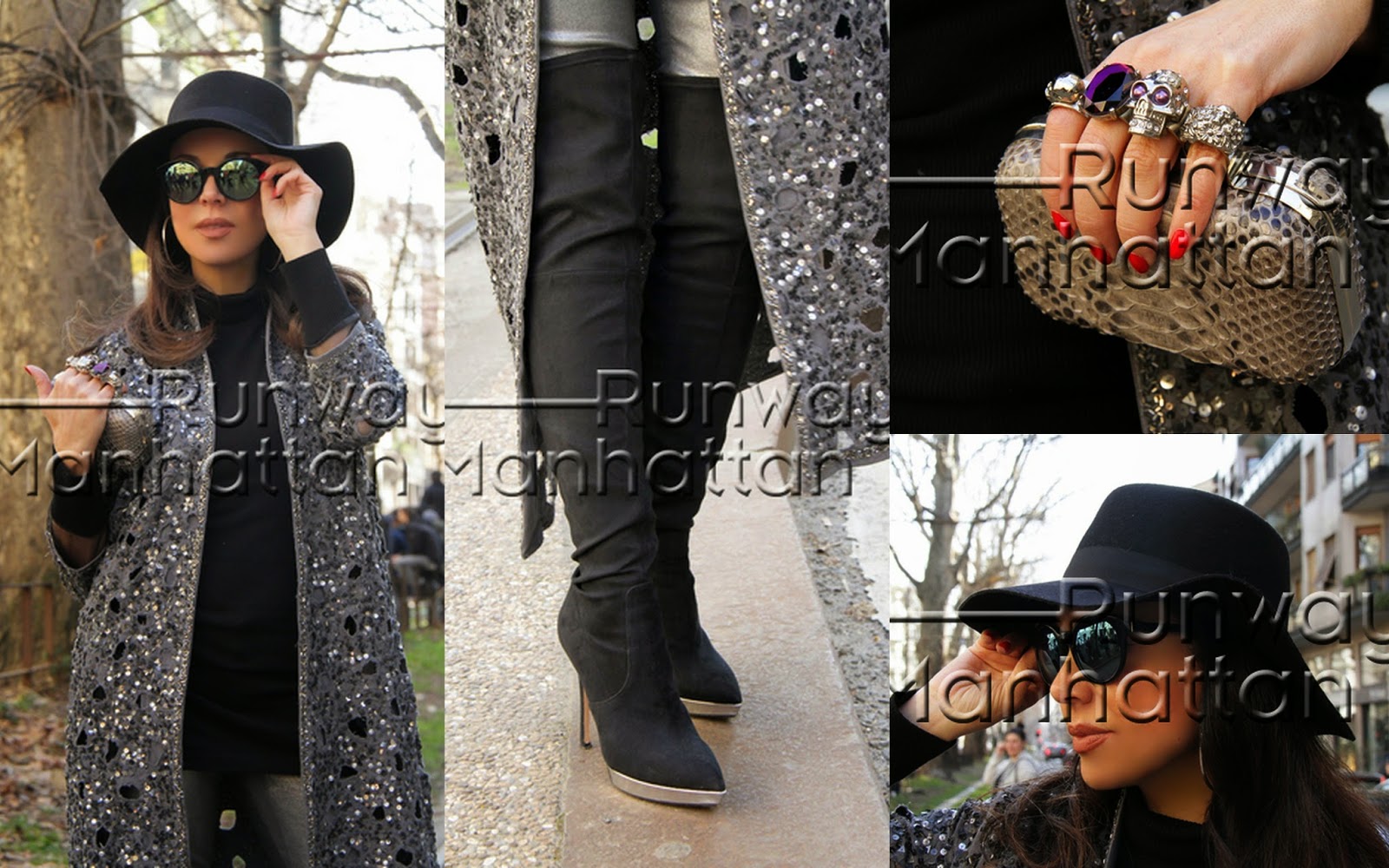 featured at Runway Manhattan Magazine snapped outside Dolce & Gabbana fashion show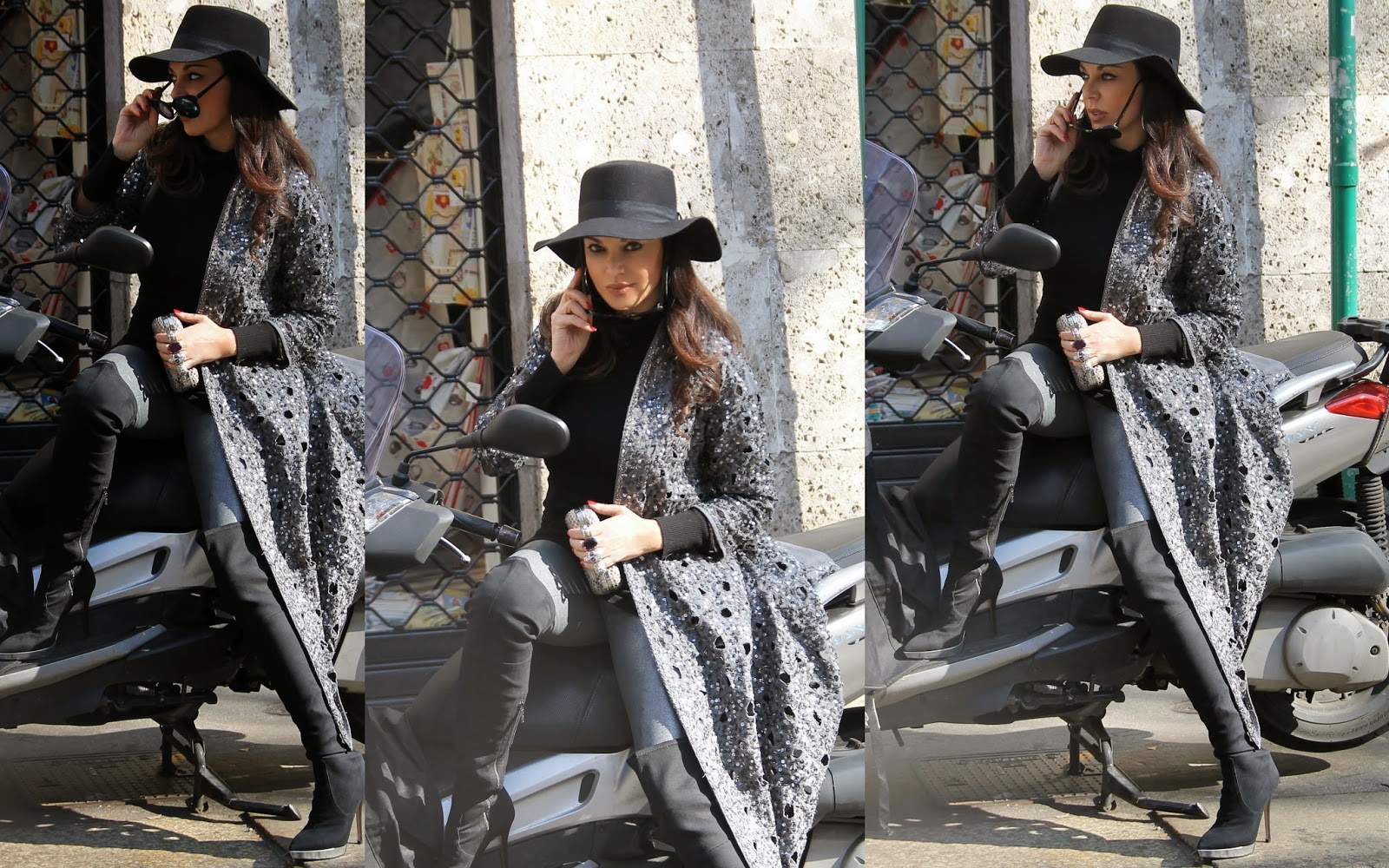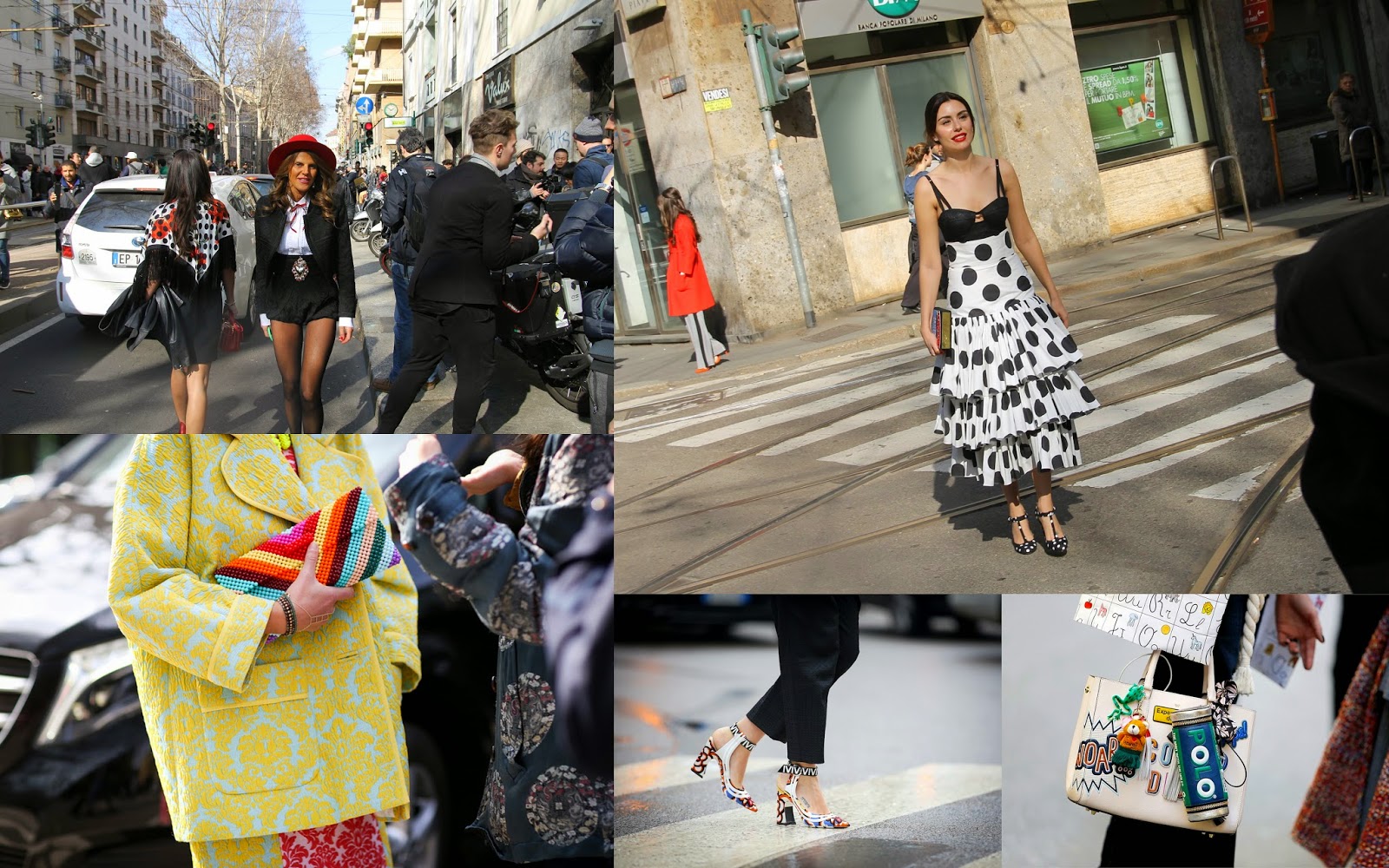 street style outside Dolce & Gabbana fashion show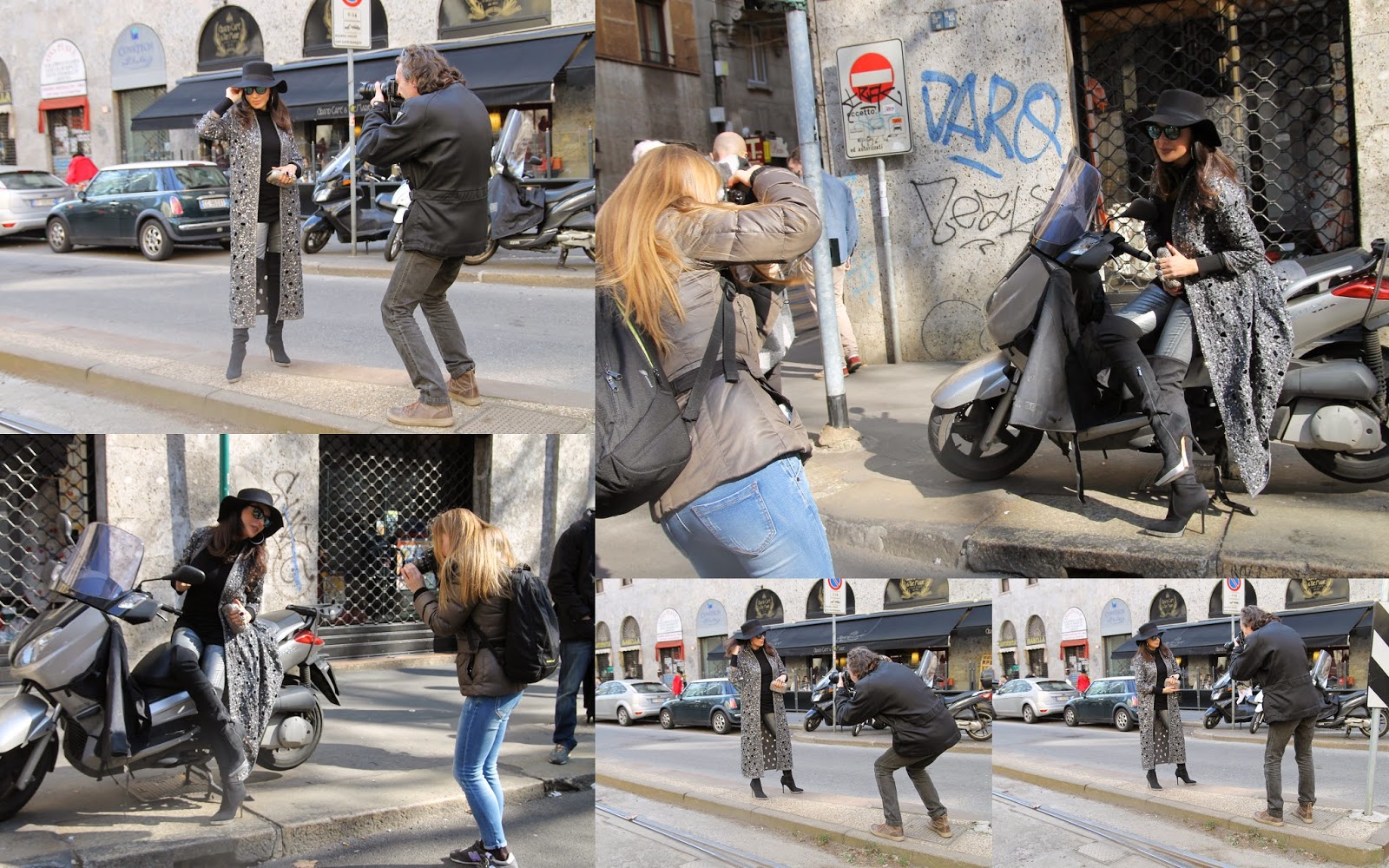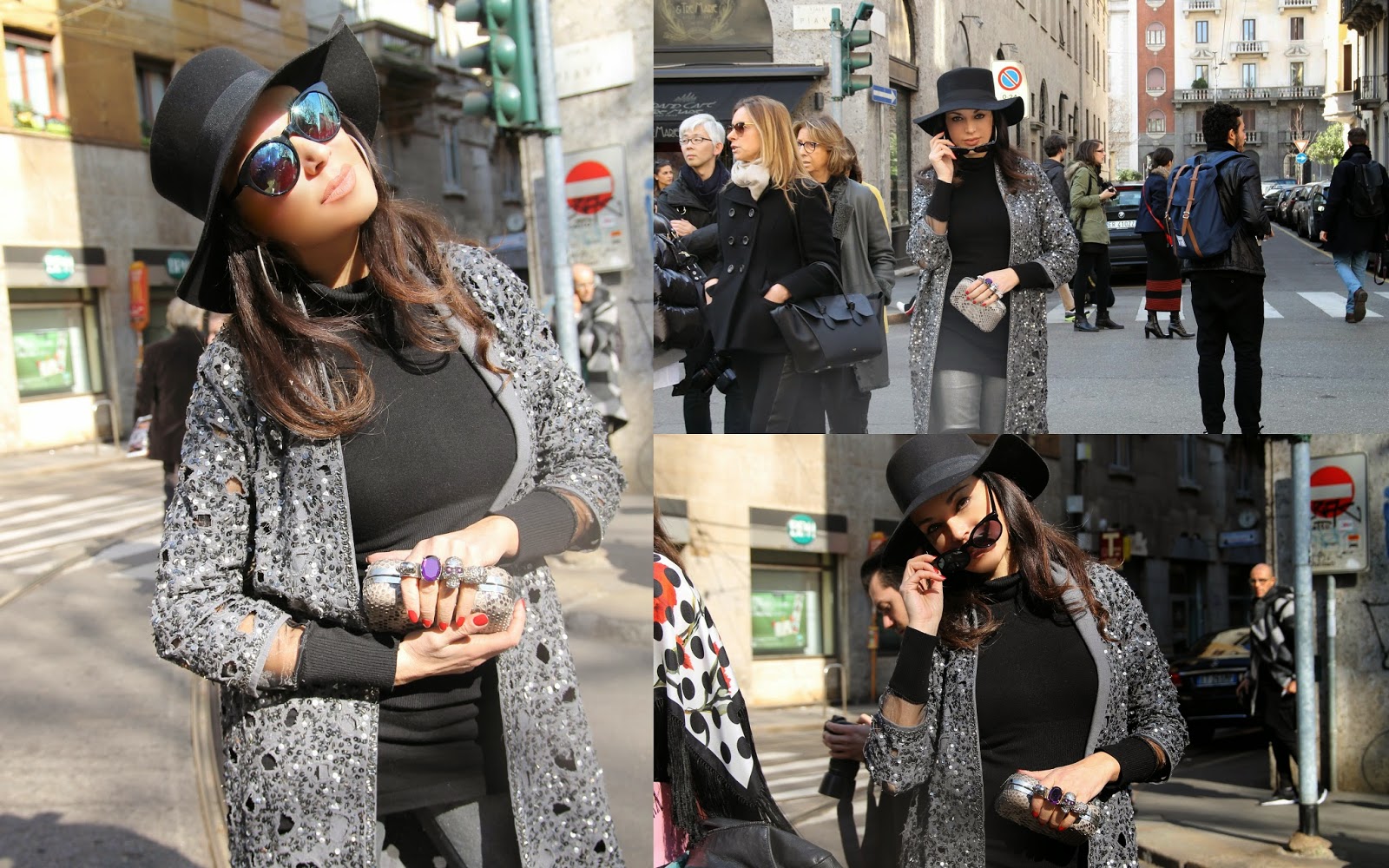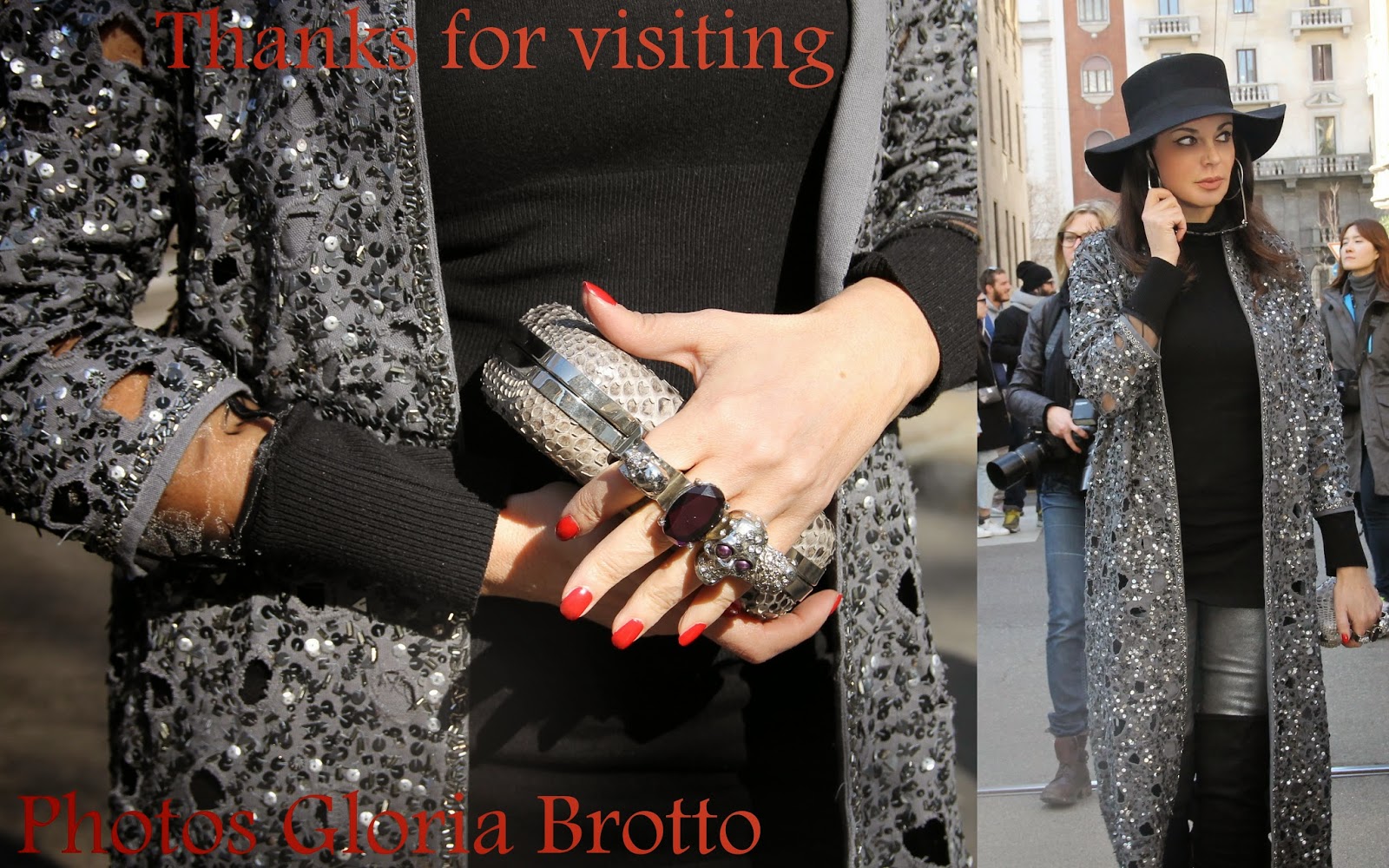 I was wearing:
Dolce & Gabbana silver jeans
Alexander McQueen "knuckle skull box" clutch
Stella Caggiano over knee boots