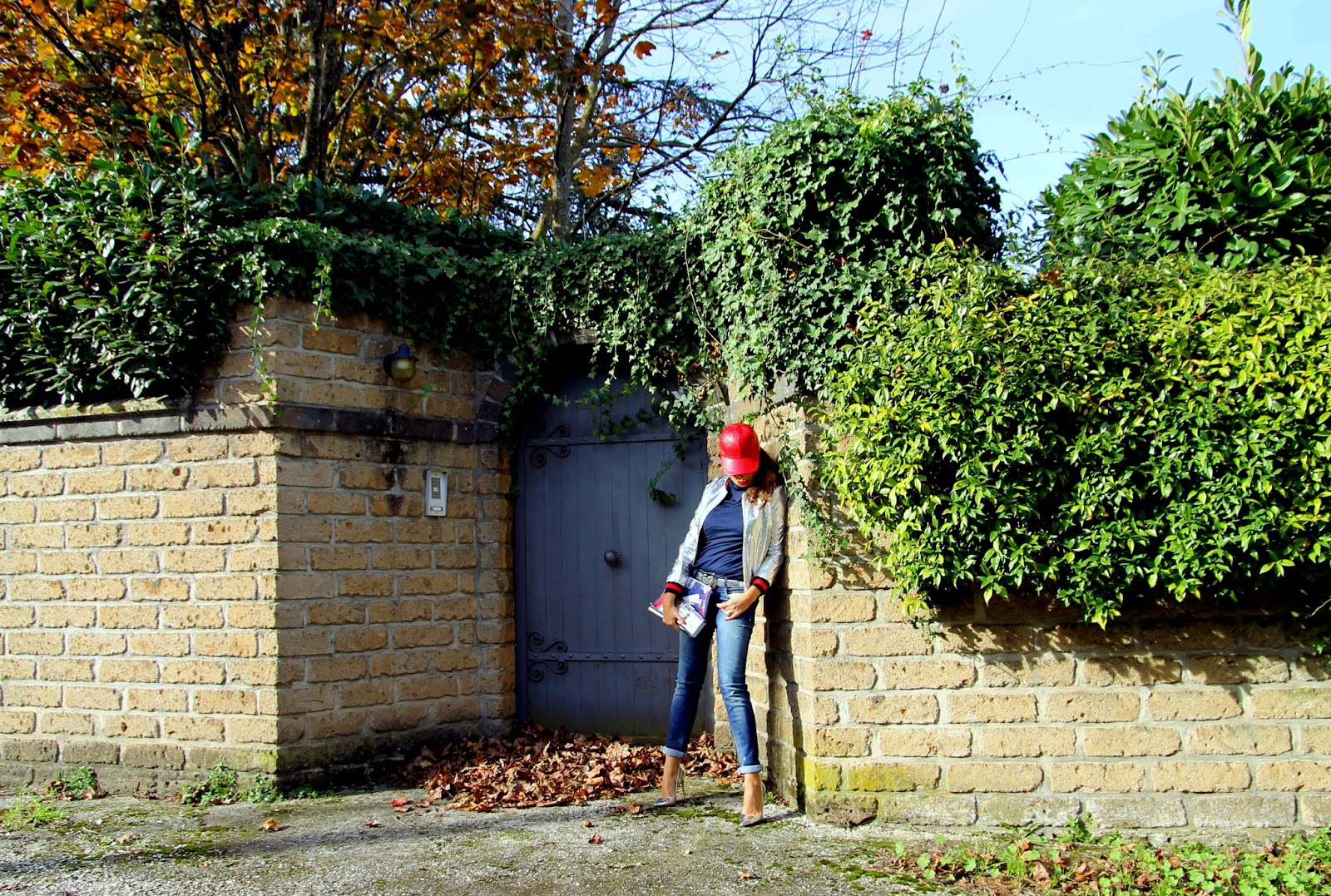 Quando penso

all'autunno inoltrato per lo più ho voglia di stare a casa.
Sorseggiare un thè, rimanendo al caldo e lontano da pioggia

e giornate grigie

.
Tuttavia, quando

il sole rischiara e riscalda

una giornata autunnale tutto si trasforma e diventa magia pura.
E' davvero

affascinante,

mi piace come la città cambia i suoi colori ogni giorno illuminata da tutte le sfumature vermiglie e i caldi riflessi dorati delle foglie, in un vero spettacolo della natura.
Indosso una giacca modello bomber dal finish laminato, abbinata ad accessori silver, per un effetto shining assolutamente eye-catching, perchè oggi mi sento così: più luminosa che mai!
L'ho trovata sul sito Sammydress, un'azienda globale di vendita al dettaglio di moda online, con una vasta gamma di capi e accessori di alta
qualità e di grande tendenza, a prezzi molto competitivi, un servizio clienti altamente professionale e una consegna veloce in tutto il mondo.
(Clicca qui per vedere un mio diverso outfit indossato in una luminosa giornata autunnale e qui un look illuminato da bagliori metallici).
(Clicca qui per brillare con stile e saperne di più sul metallic trend).
When I think of autumn, I mostly feel like staying at home.
Just drinking a hot thea and hiding away from the grey, rainy weather.
Yet, I have to admit that when catching a sunny autumn day, it can be the most magical day of all.
It is truly fascinating and I love how the city changes its colors each and every day during these autumn days, shining with all the golden autumn leaves.
I'm wearing

a bomber jacket with a metallic finish, combined with silver

accessories,

for an absolutely eye-catching shining effect, because today I feel so: brighter

than ever

!
I found my jacket

on the website

Sammydress, it is basically a
wholesale supplier of latest Men's and Women's clothing, shoes, bags and
other accessories. All their items are of latest fashion and design but
cheaply priced. The $10-$15 dollar items are also very impressive. They
claim to be one of the

world's largest fashion catalogs on trendsetting high quality products and styles.
You should try this website
once!
(Click here to see my different outfit worn in a bright autumn day, and here another look enlightned by silver flashes).
(Click here to read more about the metallic trend).
(Click here and here to learn more about the bomber jacket, a super stylish piece for this season).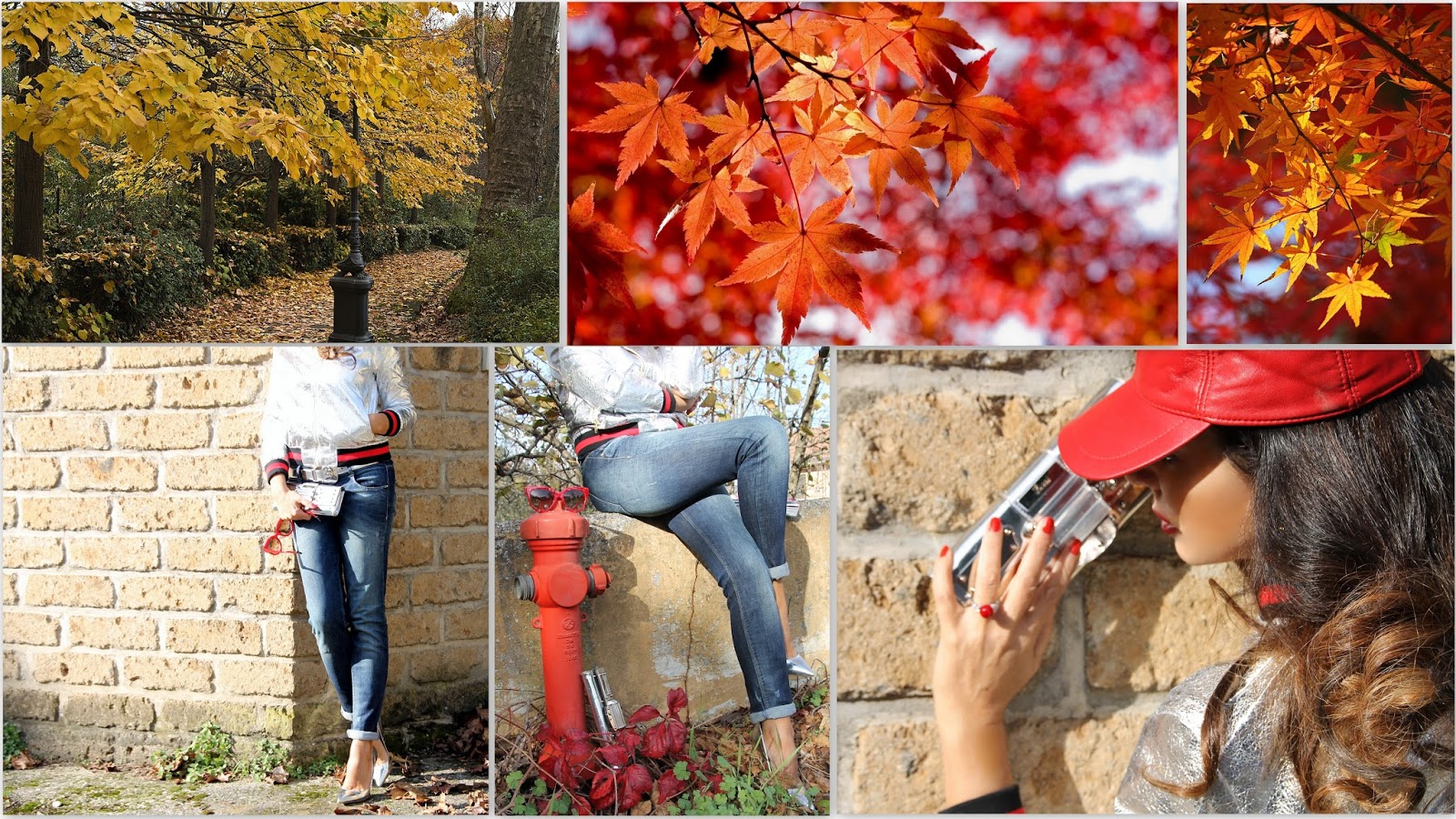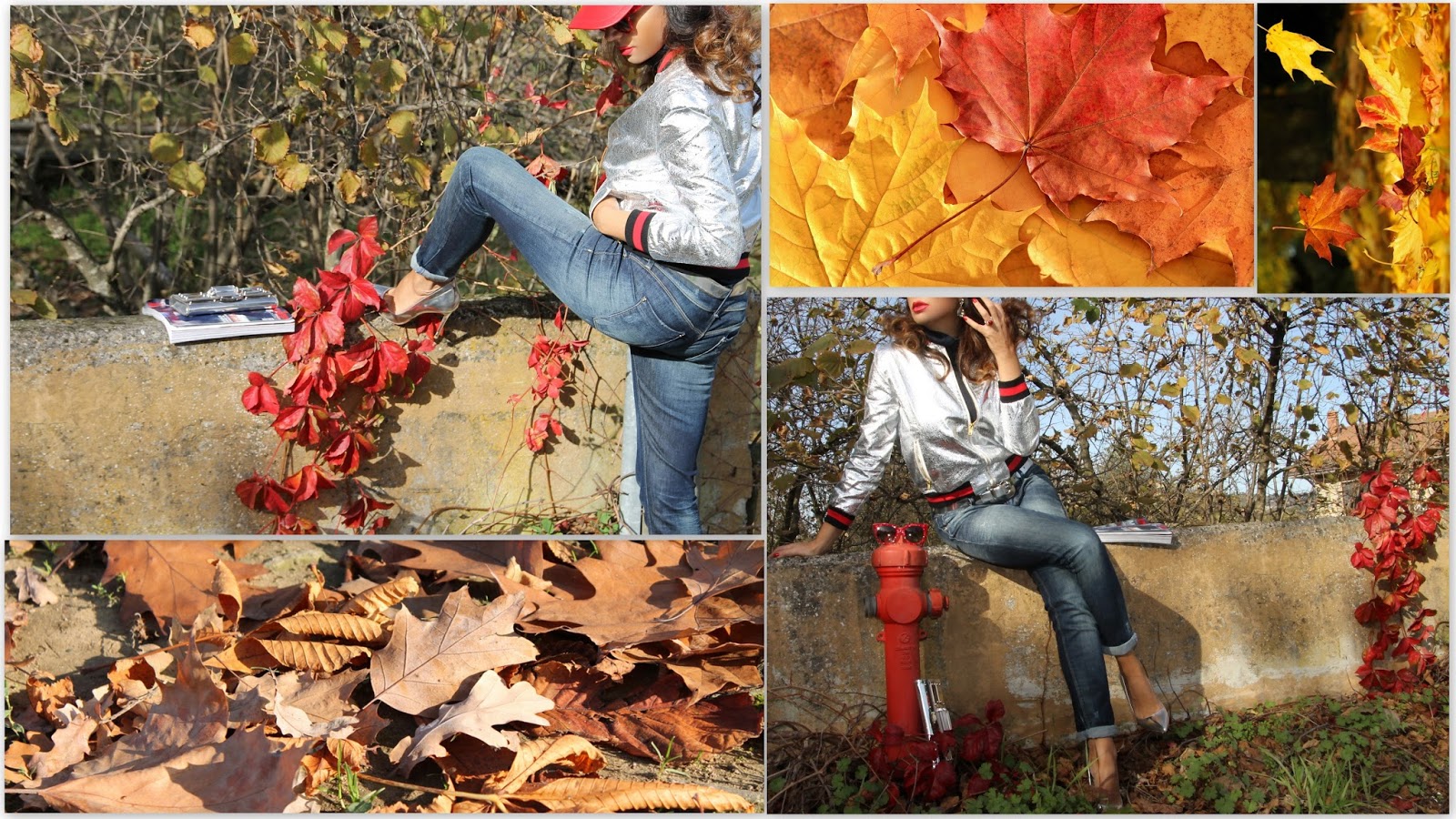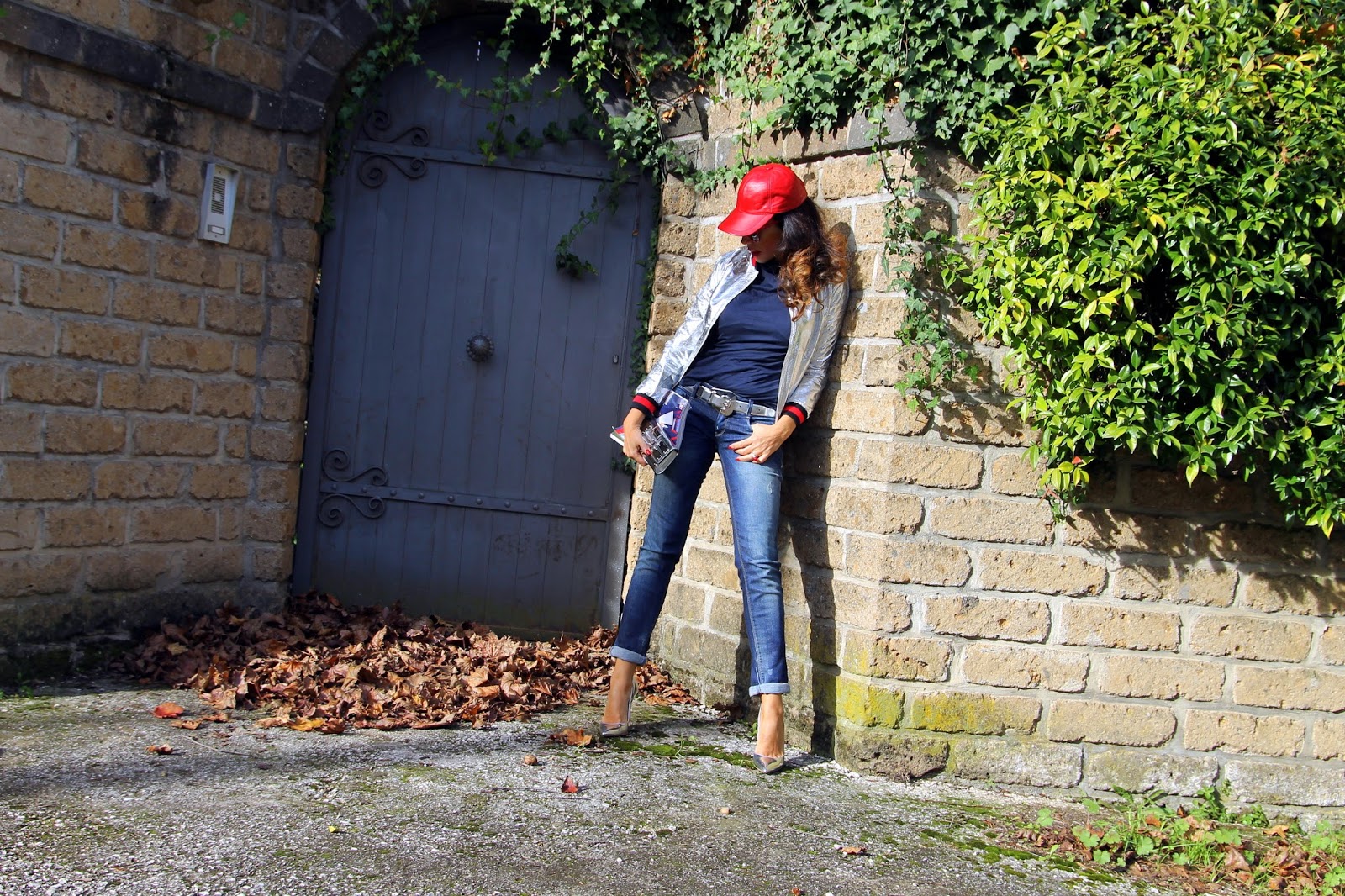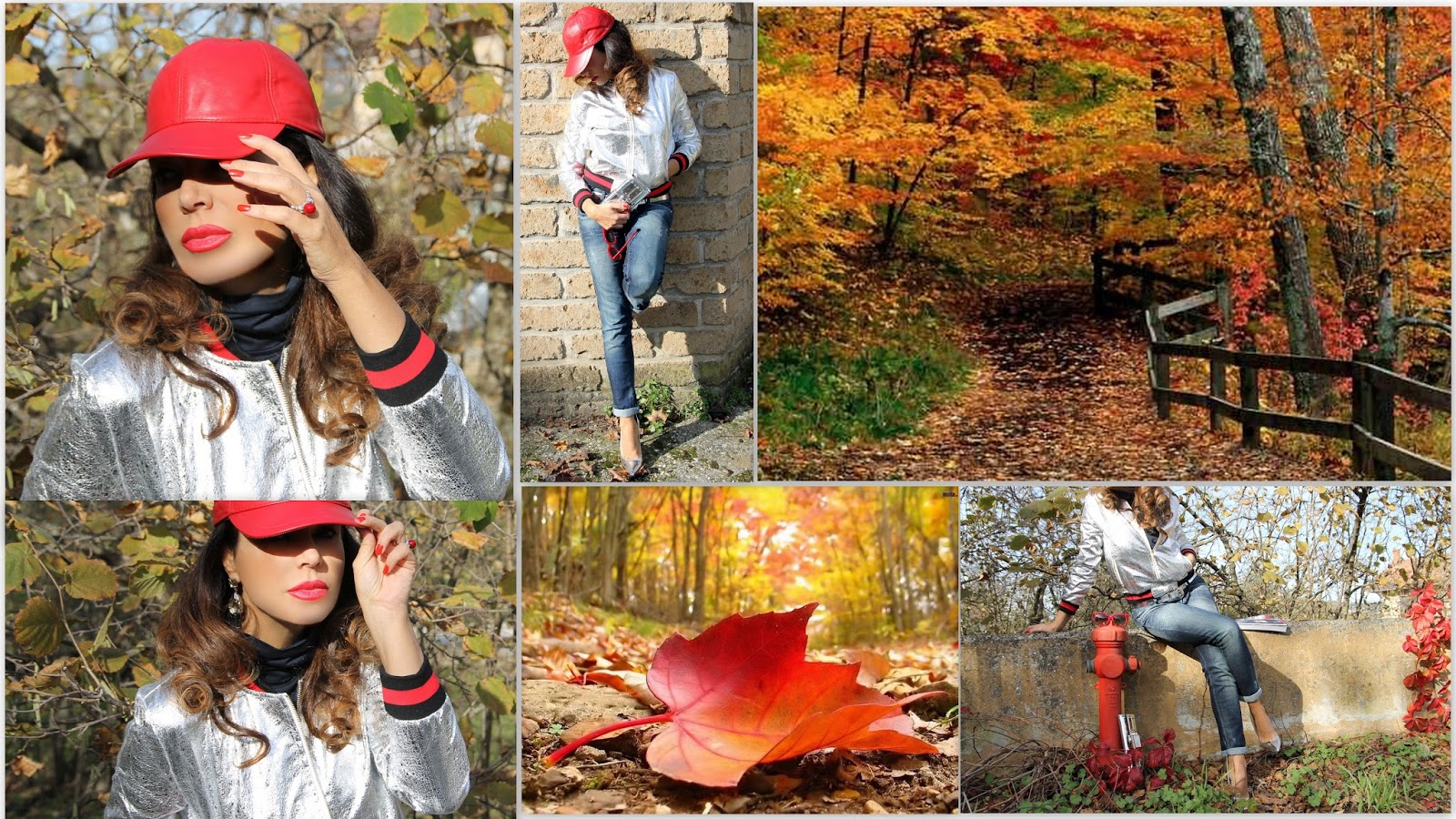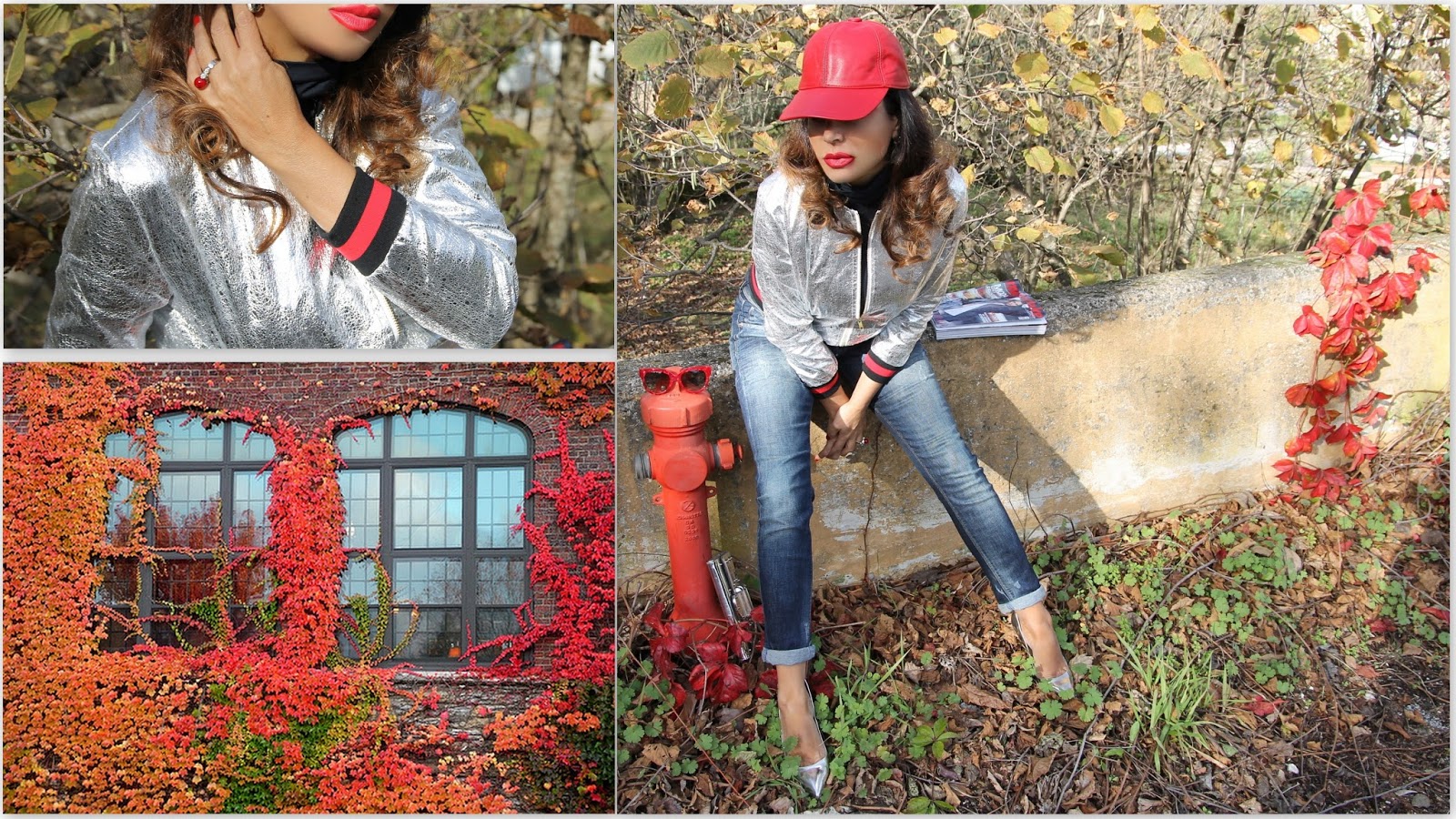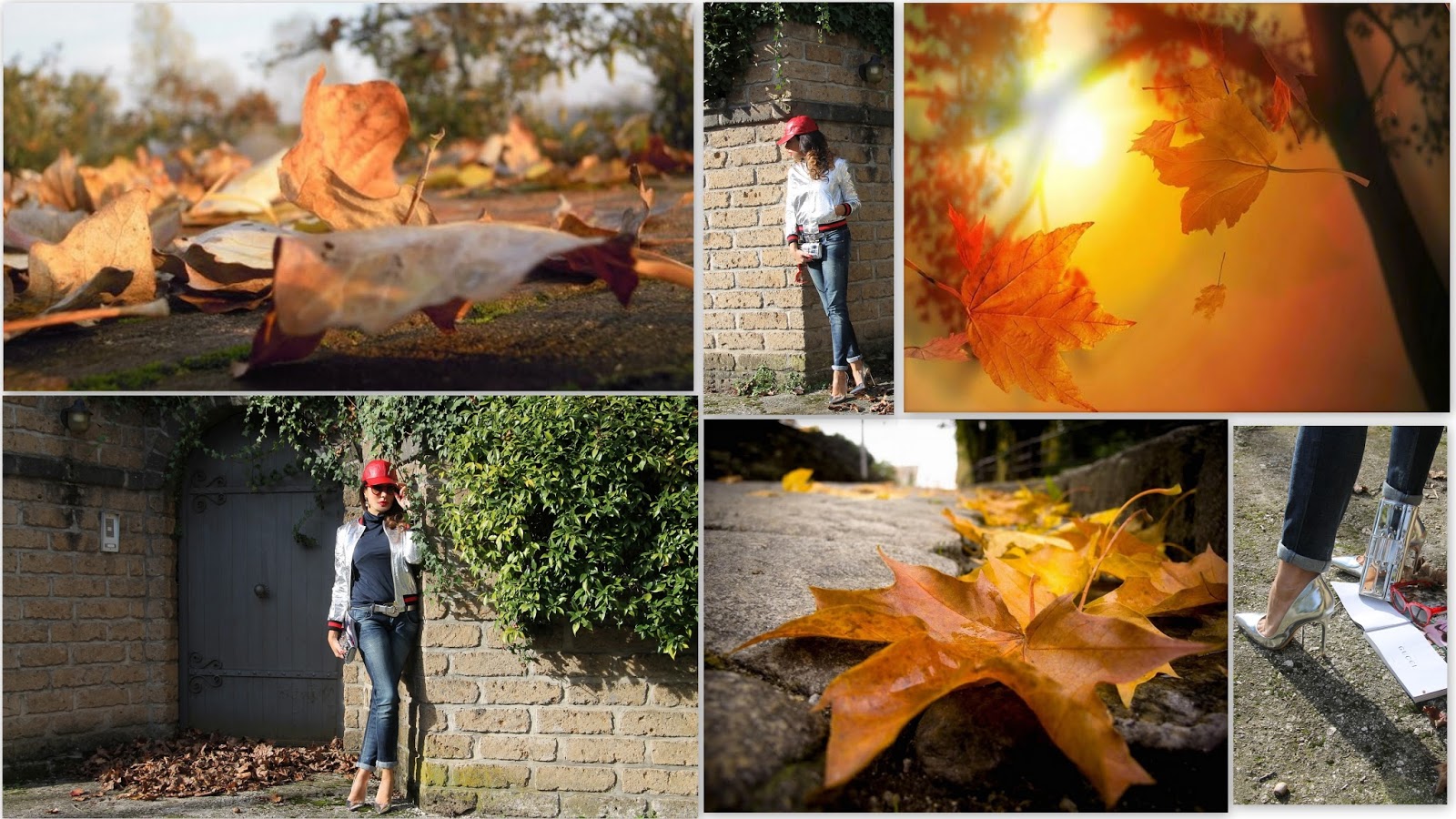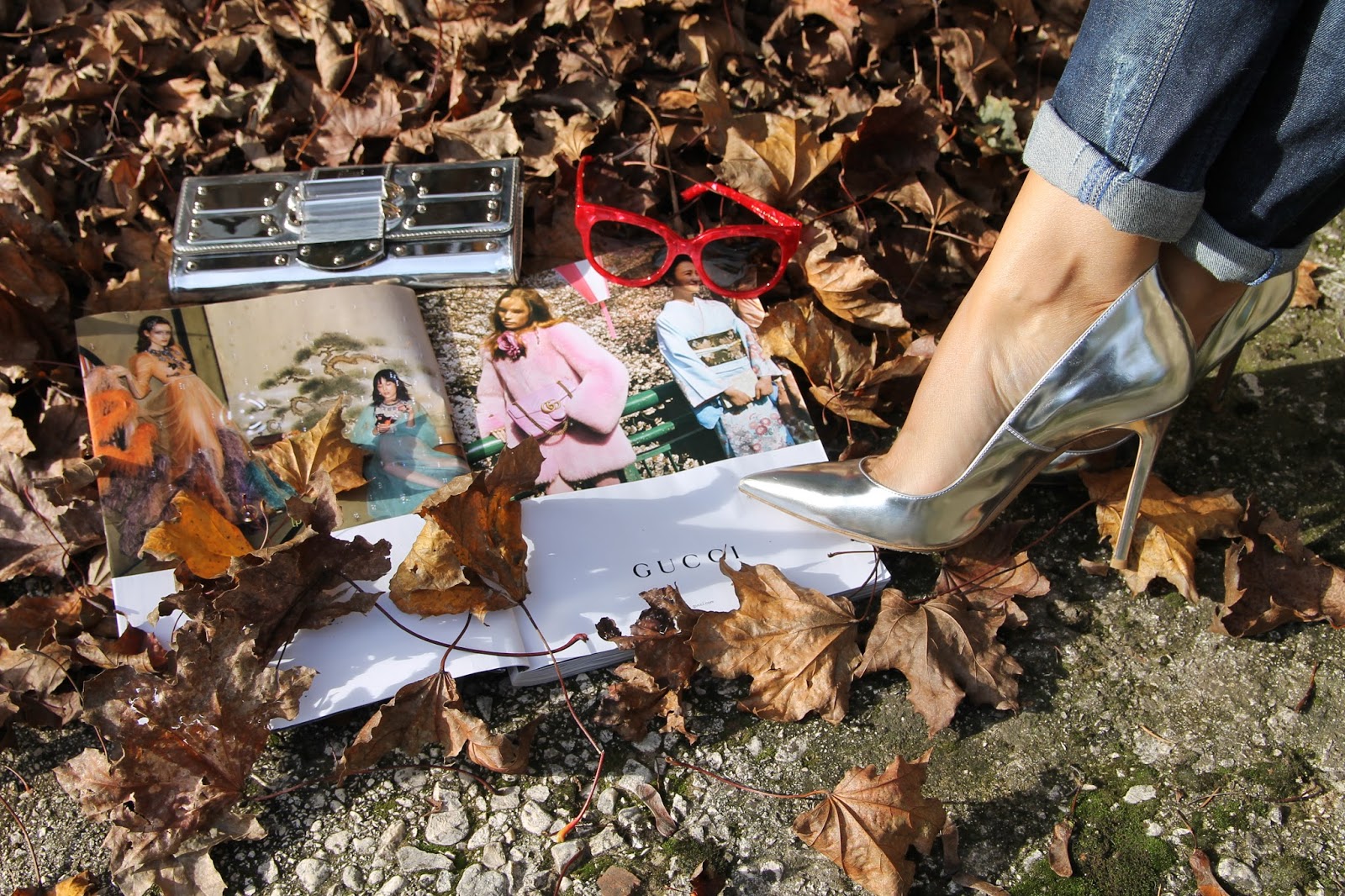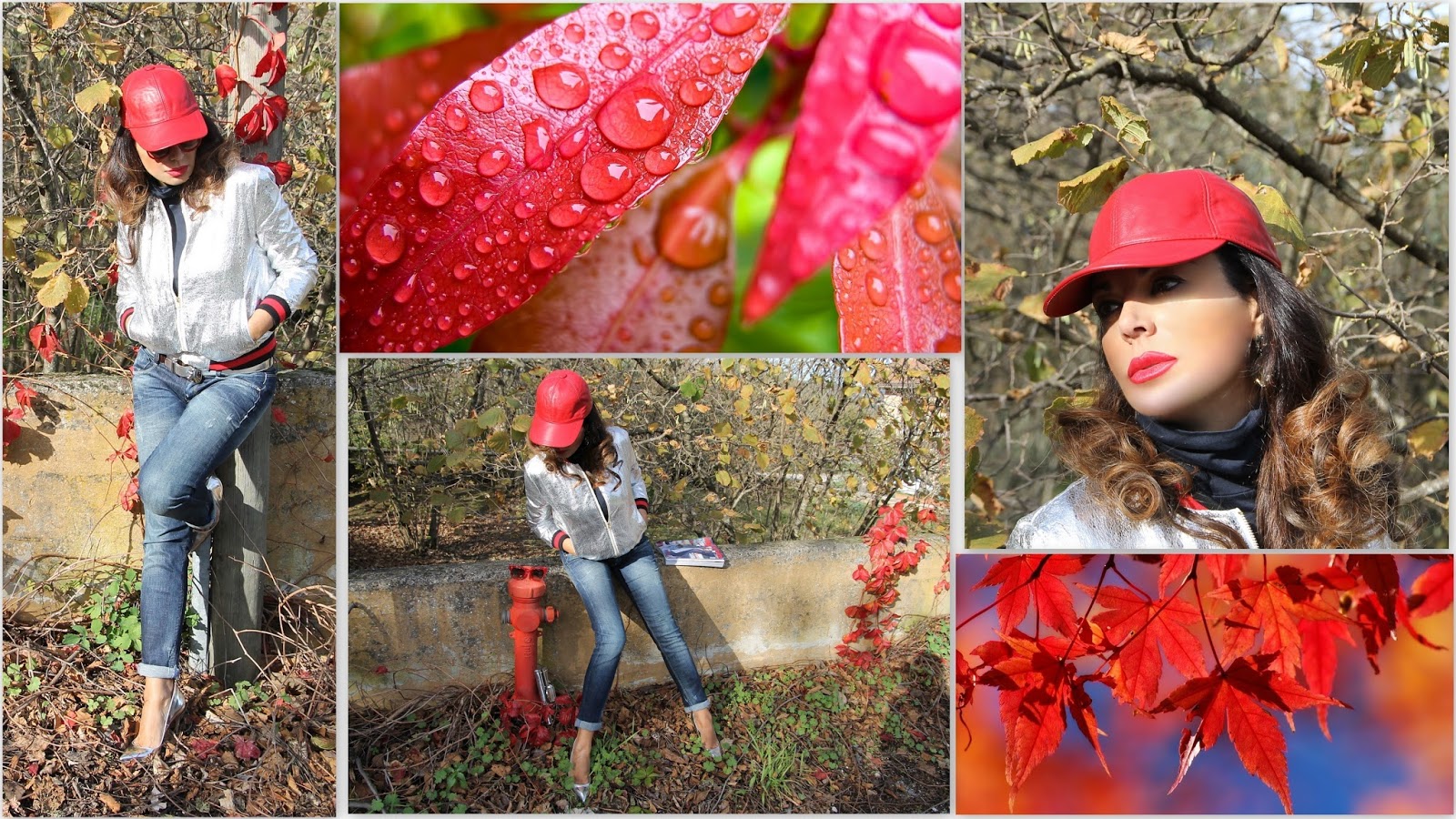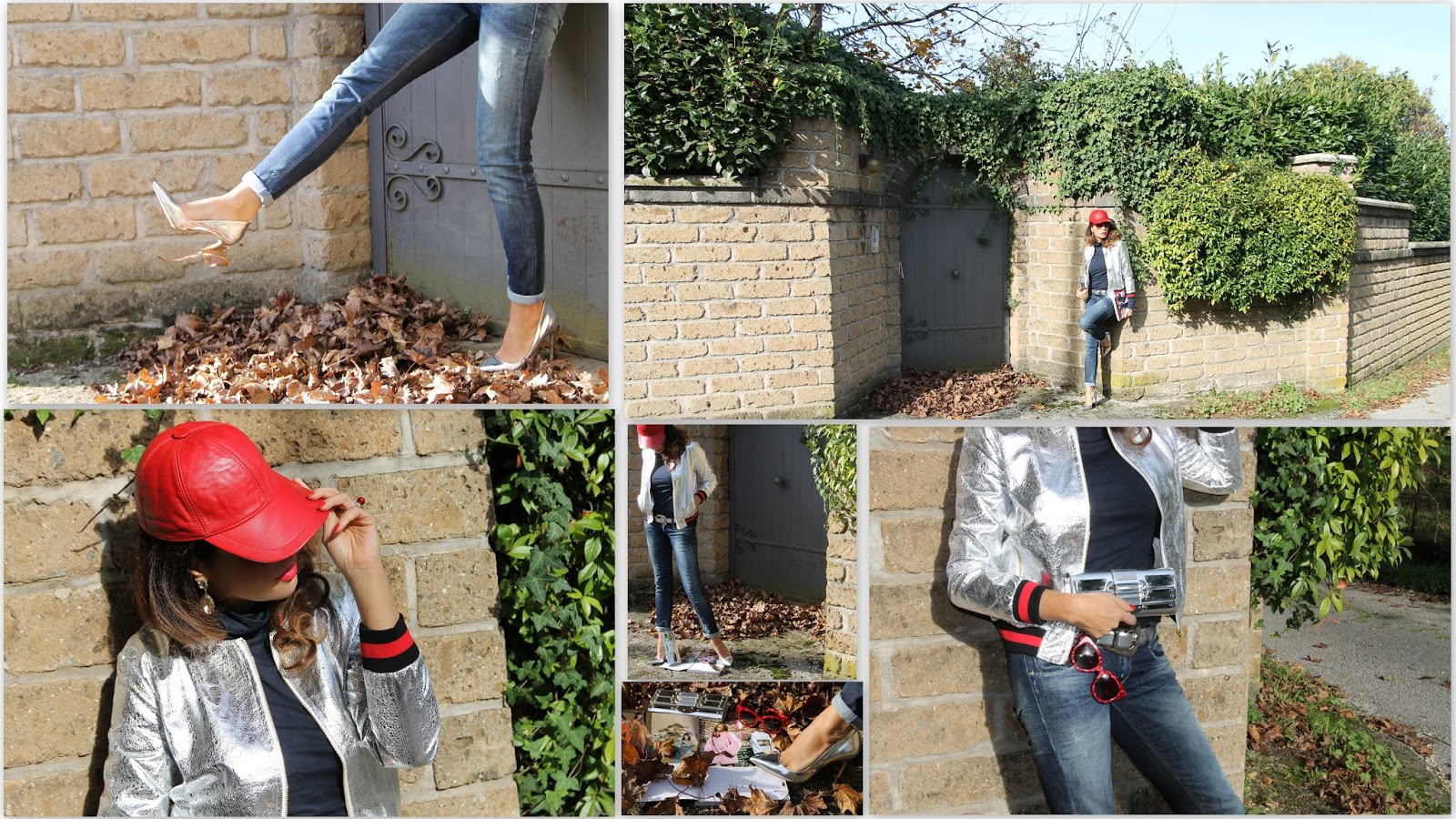 Photos: Mihaela Buiac
I was wearing: