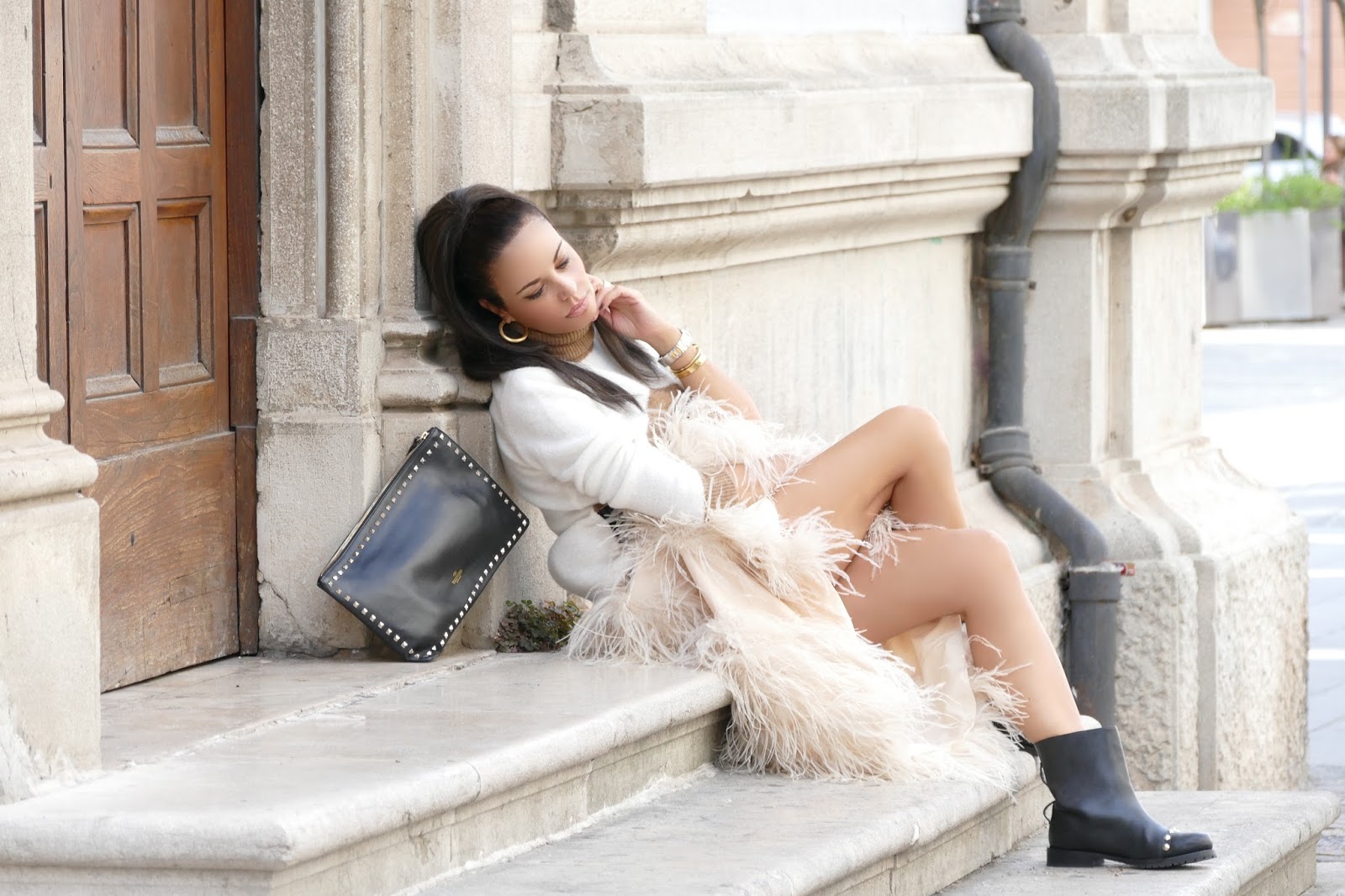 E' la tendenza più scenografica di sempre, piume dallo stile burlesque, applicate in 3D sfruttando le nuove tecnologie della sartoria contemporanea.
Decorano con gusto e garbo gli abiti più glam pensati per la stagione fredda ed ornano con stile soffice anche gli accessori più cool.
Sono super femminili e rievocano le atmosfere Charleston, regalando quel tocco magico degli anni venti.
L'autunno 2016 si veste di leggerezza e voluttà. Ed è subito tendenza!
Impossibile resistere alla bellezza eterea ed evanescente di una donna vestita di piume.
Un tocco di esoticità, oggi, anche per la mia gonna lunga dall'aspetto svolazzante, estroso ed audace.
Divertente, capace di donare all'outfit eleganza e movimento, volume e delicatezza.
Abbinata, per un contrasto, ad classico un pull dolcevita in lana, in un risultato di grande effetto, dove nulla è lasciato al caso.
(Clicca qui e qui per saperne di più sul ritorno del dolcevita tra le tendenza moda più forti di stagione).
It's the most scenic

trend ever, feathers from the burlesque style, applied in 3D using new

technologies

of contemporary tailoring.
They dress up

with taste and

grace the most glamorous outfits designed for the cold season and decorate

with

soft style even the coolest accessories.
They are super

feminine and

recall the Charleston atmosphere, giving that magic twenties touch.
Fall 2016 is dressed

of lightness

and voluptuousness. And it is immediately trend!
Could not resist the

ethereal

and evanescent beauty of a woman dressed in feathers.
A touch of exoticism, today, in my long flowing, whimsical, and daring skirt.
So funny, able to give elegance and movement, volume and delicacy to the whole ensemble.
Combined, in

contrast,

to a classic wool turtleneck, for a result of great effect, where nothing is left to chance

.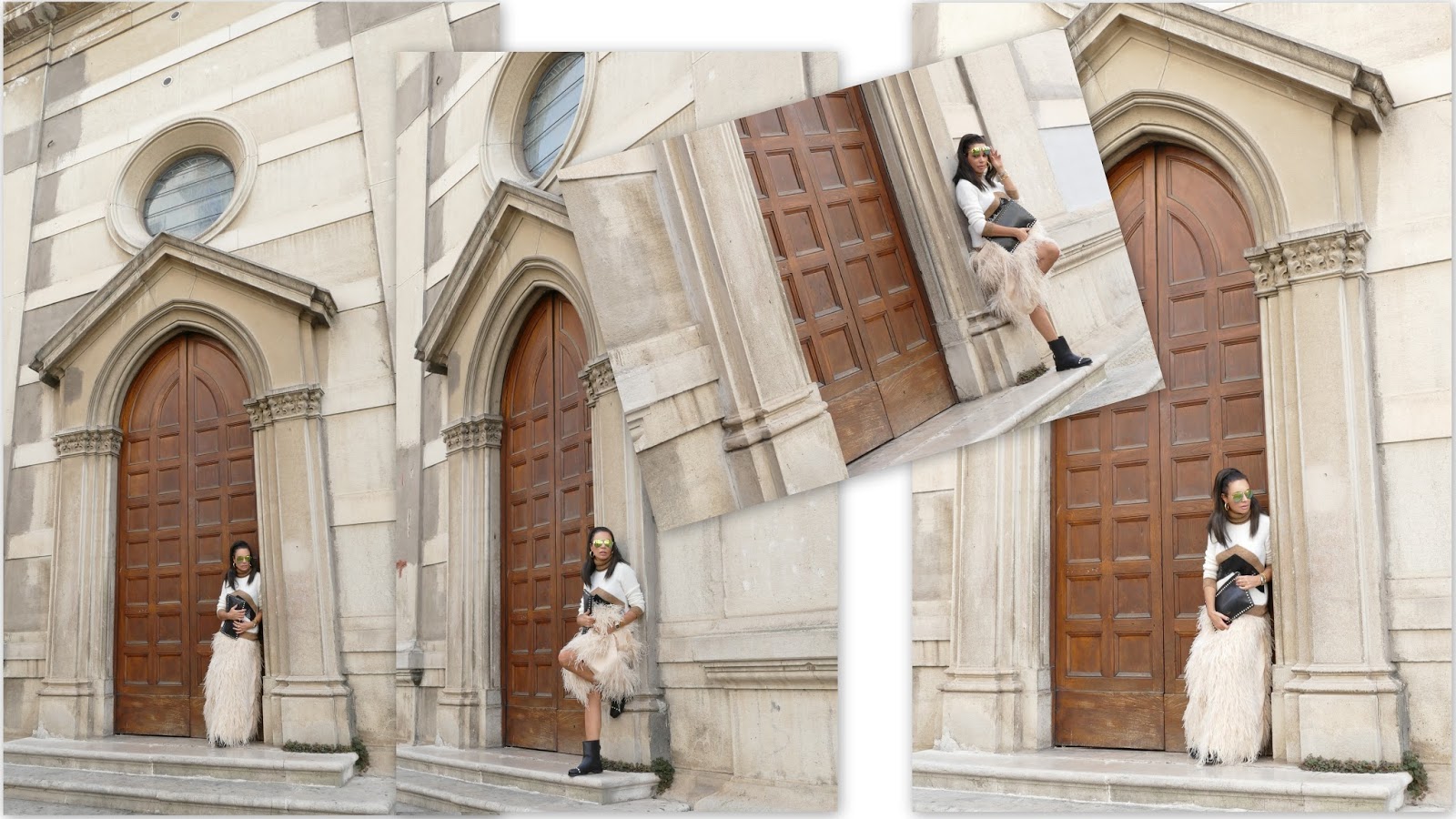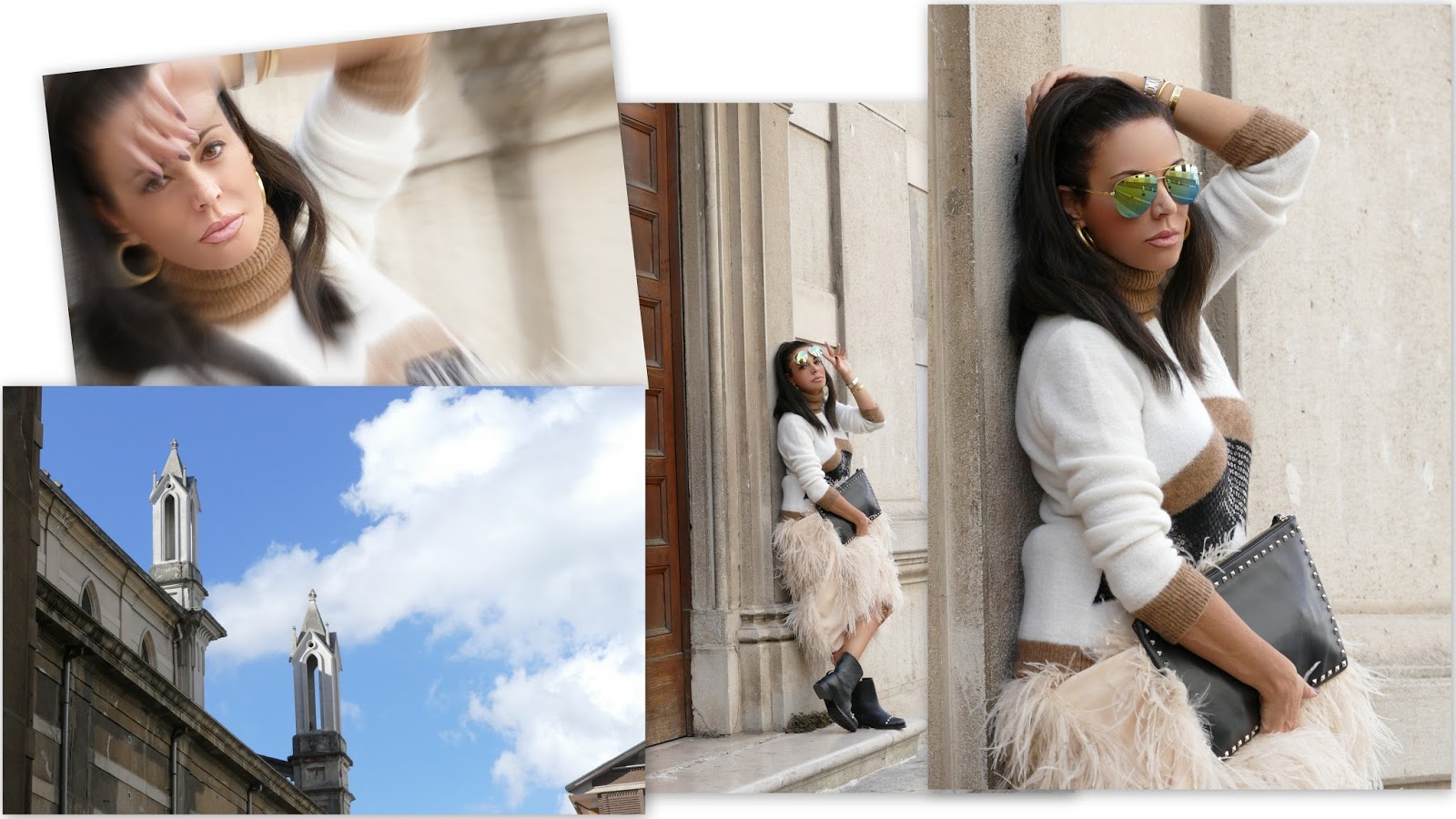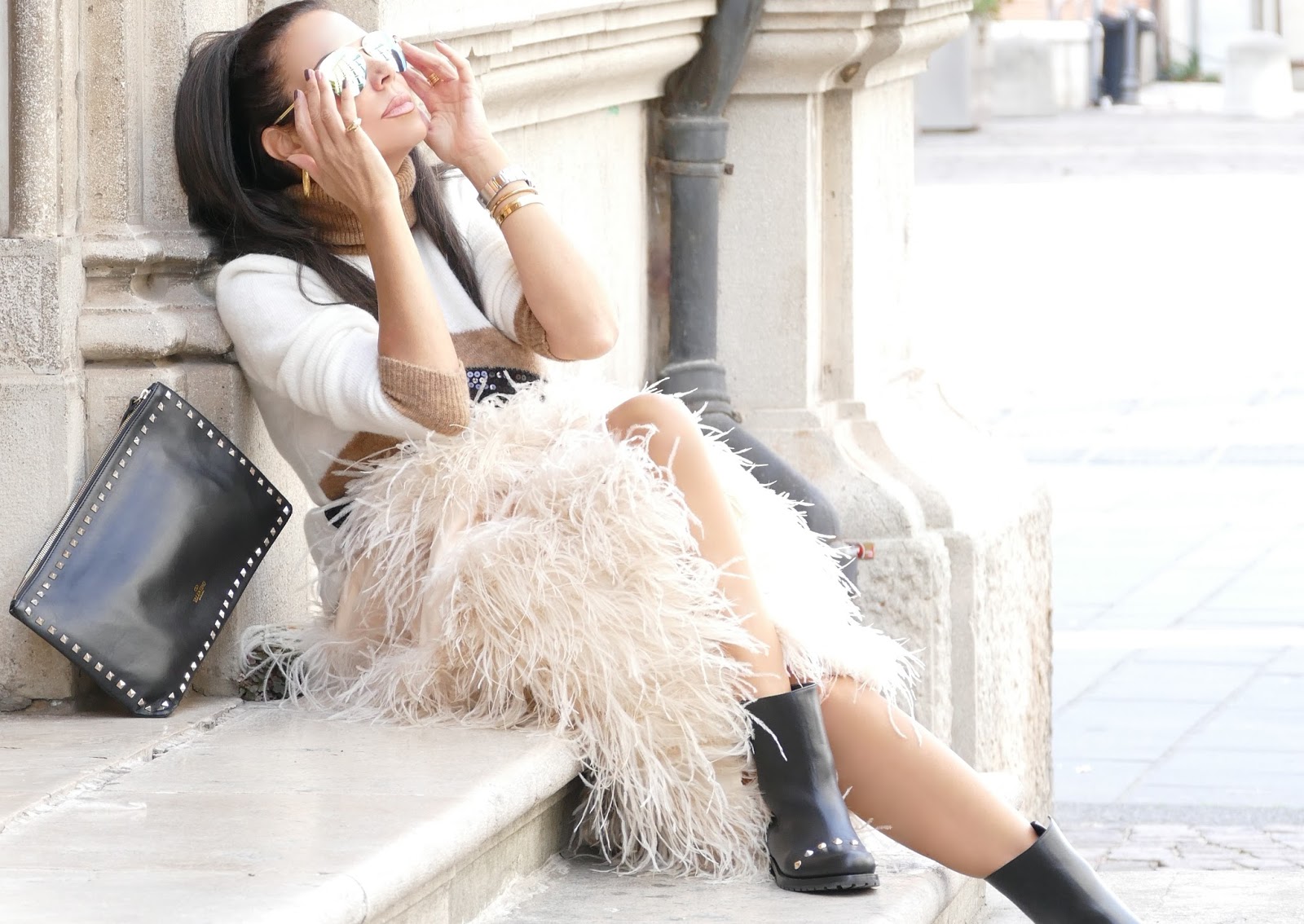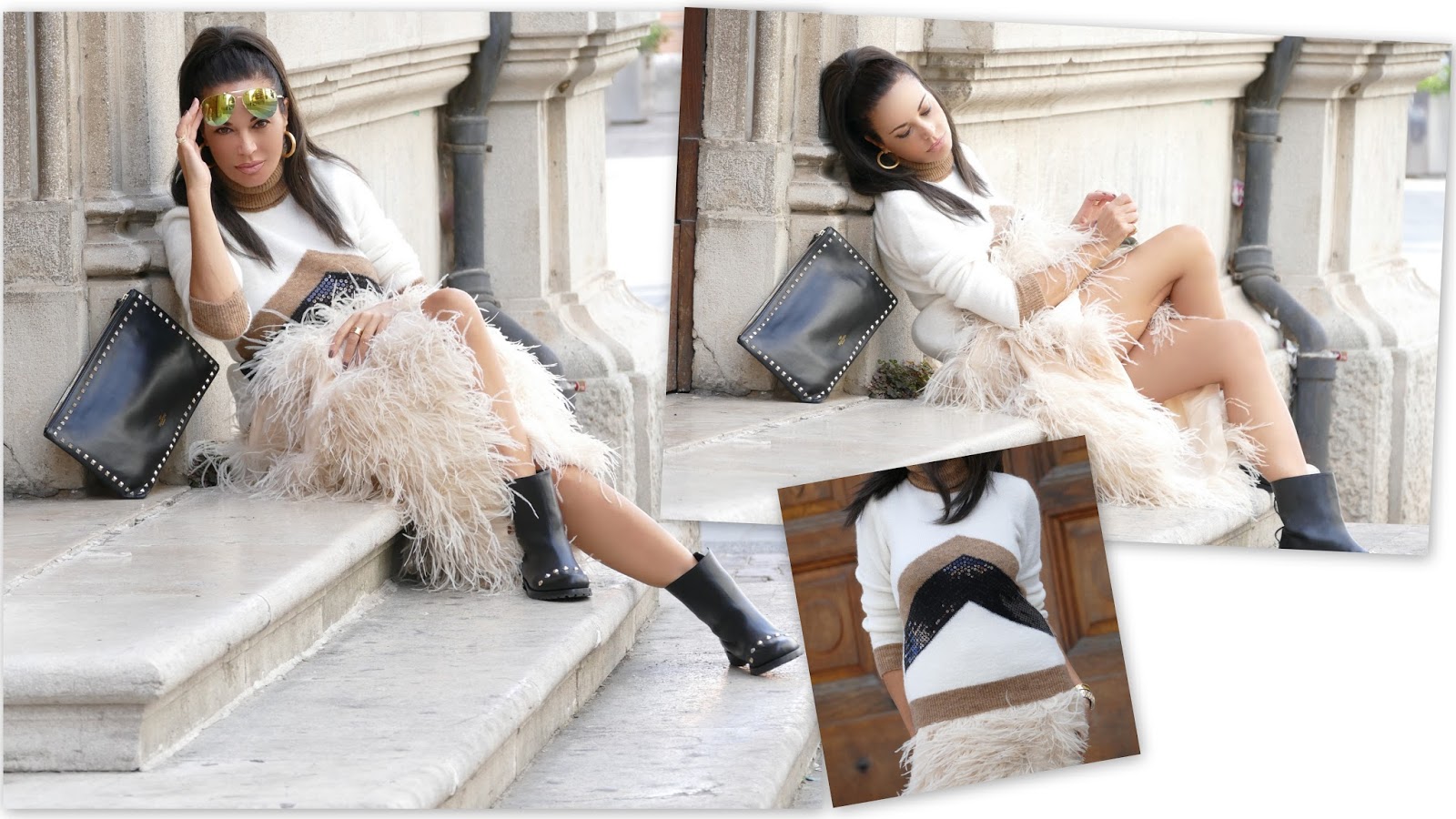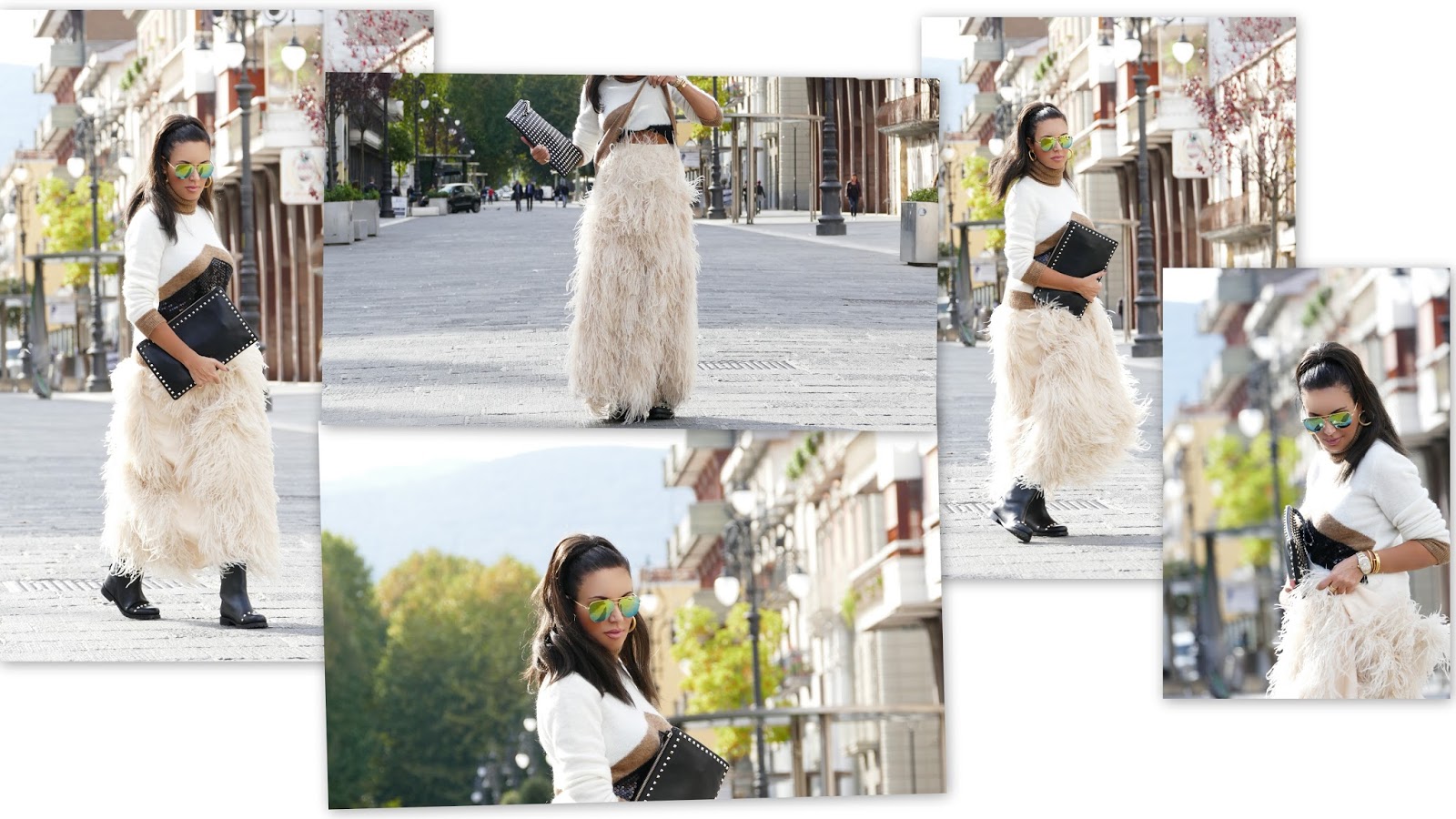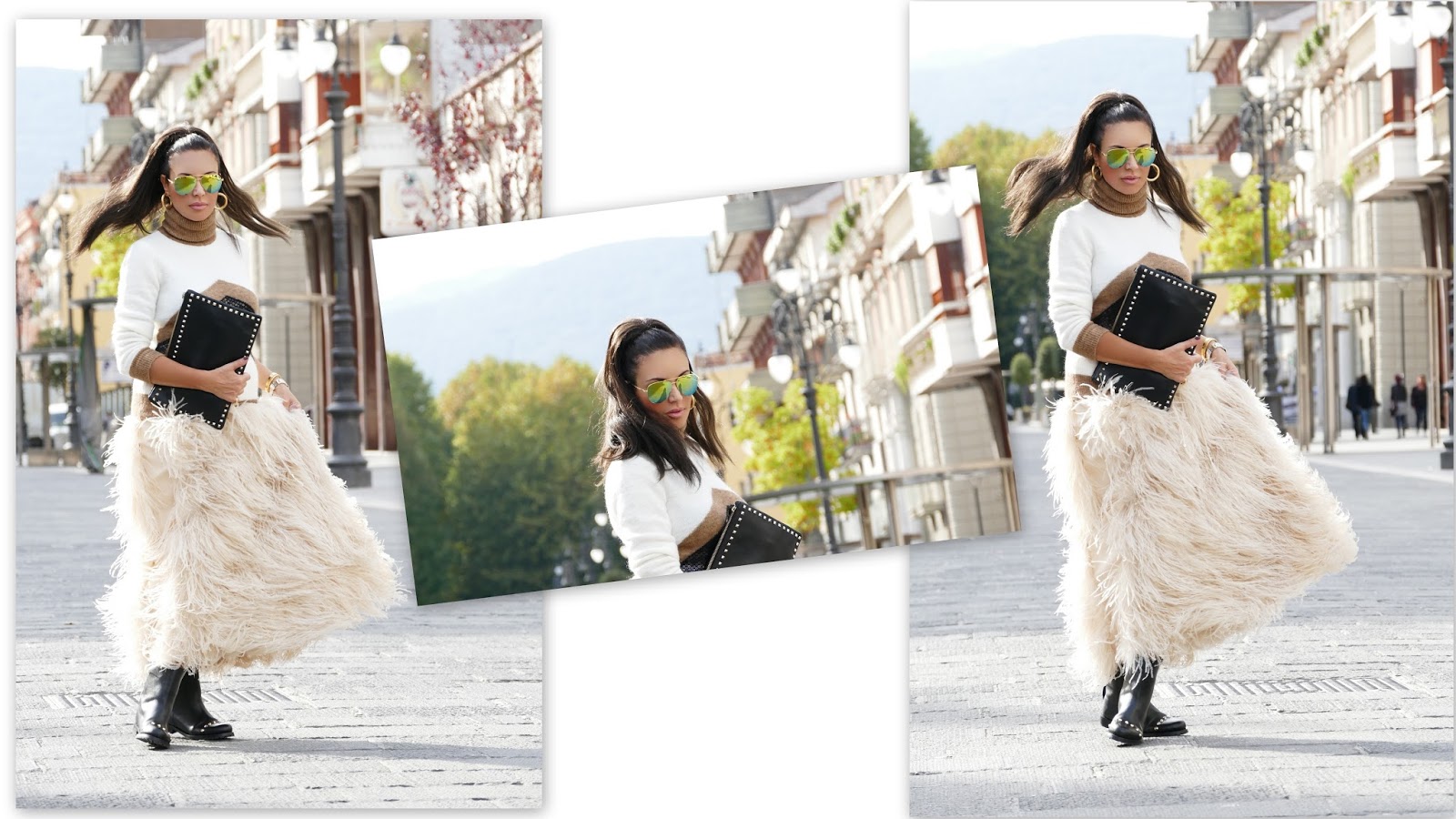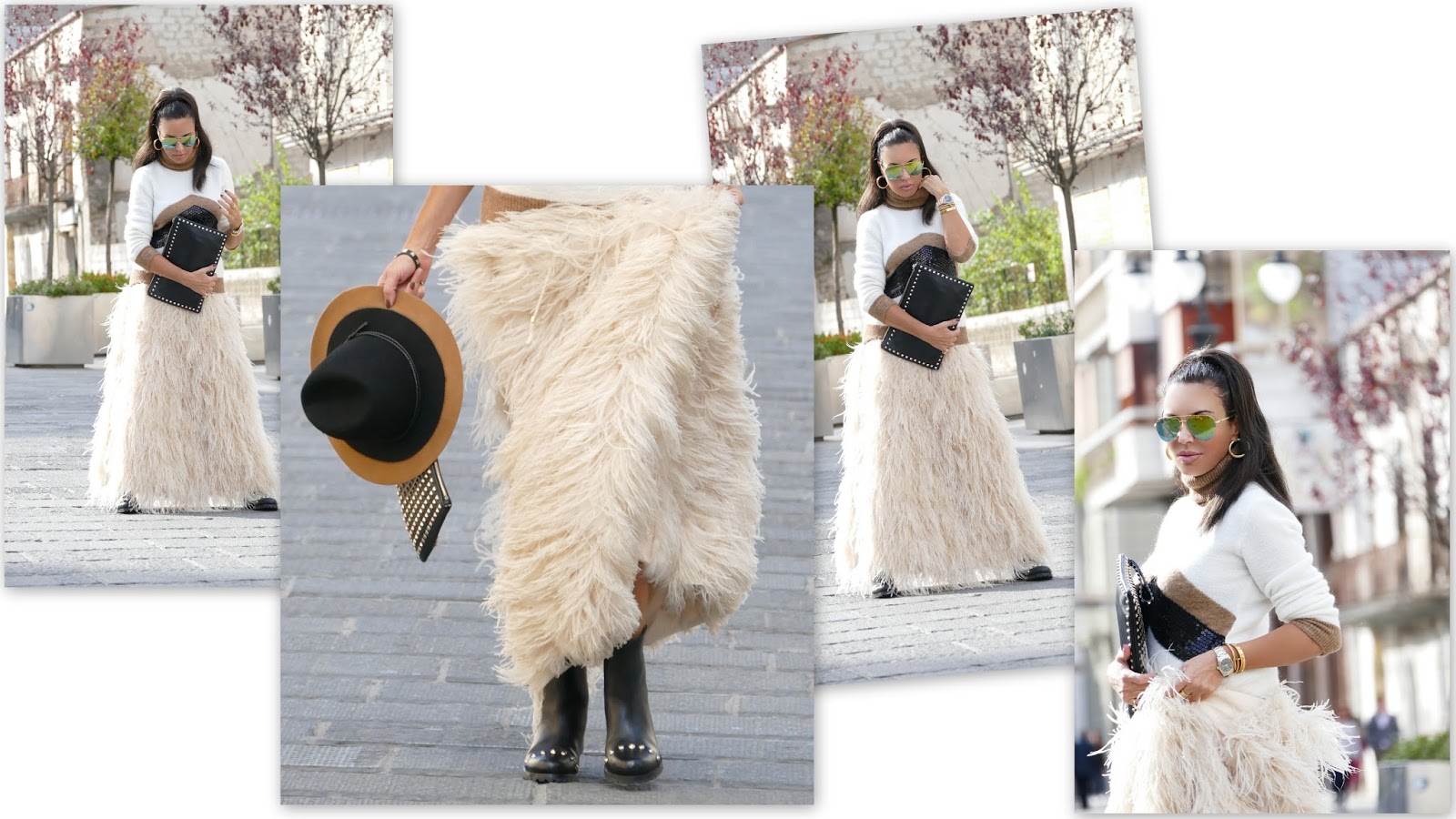 I was wearing: