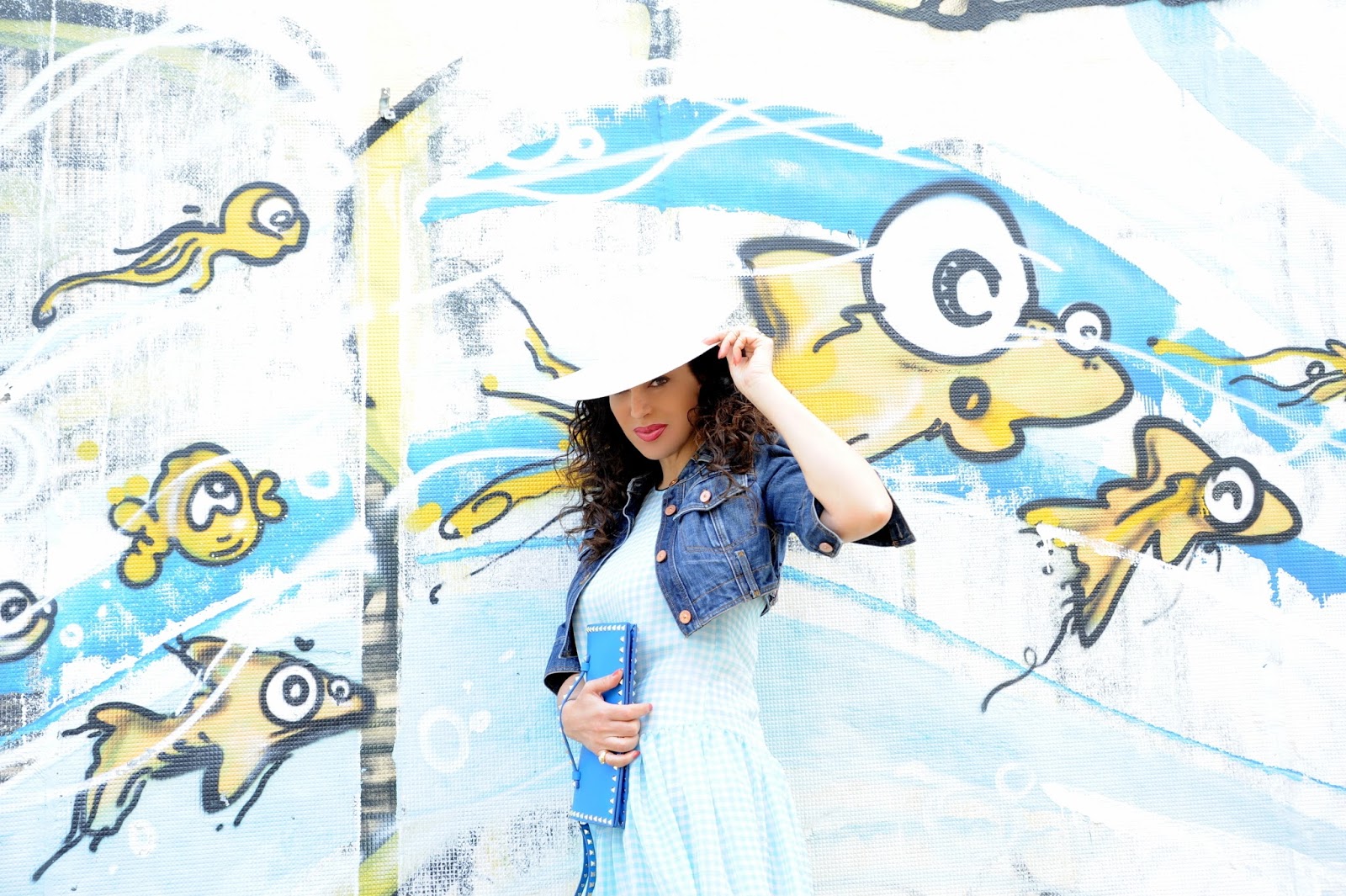 Semplici e lineari, i quadretti vichy rievocano la moda anni '50, quando le grandi dive sorseggiavano cocktail nei bar all'aperto, avvolte in tubini o capri pants, e conservano intatto tutto il loro fascino retrò anche per questa estate 2016.
Vezzosa e ironica la stampa che ricorda i pic-nic estivi, la sua base normalmente è bianca e a questa si accostano nuance a contrasto, come il rosso o i colori pastello, o più semplicemente il nero.
Io l'ho scelto in bianco e azzurro il mio "pic-nic plaid", nella sua declinazione più chic, per un mini abito in seta, che grazie alla romantica trama acquista immediatamente un tocco di raffinatezza, per visitare ancora una volta Lisbona, terra di grande fascino, culto e storia, lasciandomi letteralmente coinvolgere da una delle città più belle d'Europa, quella manuelina, romantica, bohémien, che magicamente ti invade.
(Clicca qui, qui e qui per saperne di più sul trend vichy).
(Clicca qui per vedere una mia diversa interpretazione del trend "vichy").
Simple and linear

,

the

Vichy print evokes the 50's fashion, when the big divas sipping cocktails in the

outdoor bar

, wrapped in dresses or capri pants, and it will keep all its

retro charm

for

the summer

2016.
Charming

and ironic

print

reminiscent of summer picnics, whose base is normally white, to which accompany

contrasting

shades, like red or pastel colors, or simply black.


I have chosen my "pinic plaid"

in white and light blu

, in its most chic variation, for a silk mini dress,

which thanks to the

romantic pattern immediately acquires a touch of sophistication, to

visit once again

Lisbon,

fascinating land, of religion and history, that leaving me literally

involved.

One of the

most beautiful

European cities, the Manueline, the

romantic

,

the

bohemian

, the city that magically

invades

you

.
(Clik here, here and here to learn more about the gingham trend).
(Click here to see my different interpretation of gingham trend).
Location: Lisbon – Portugal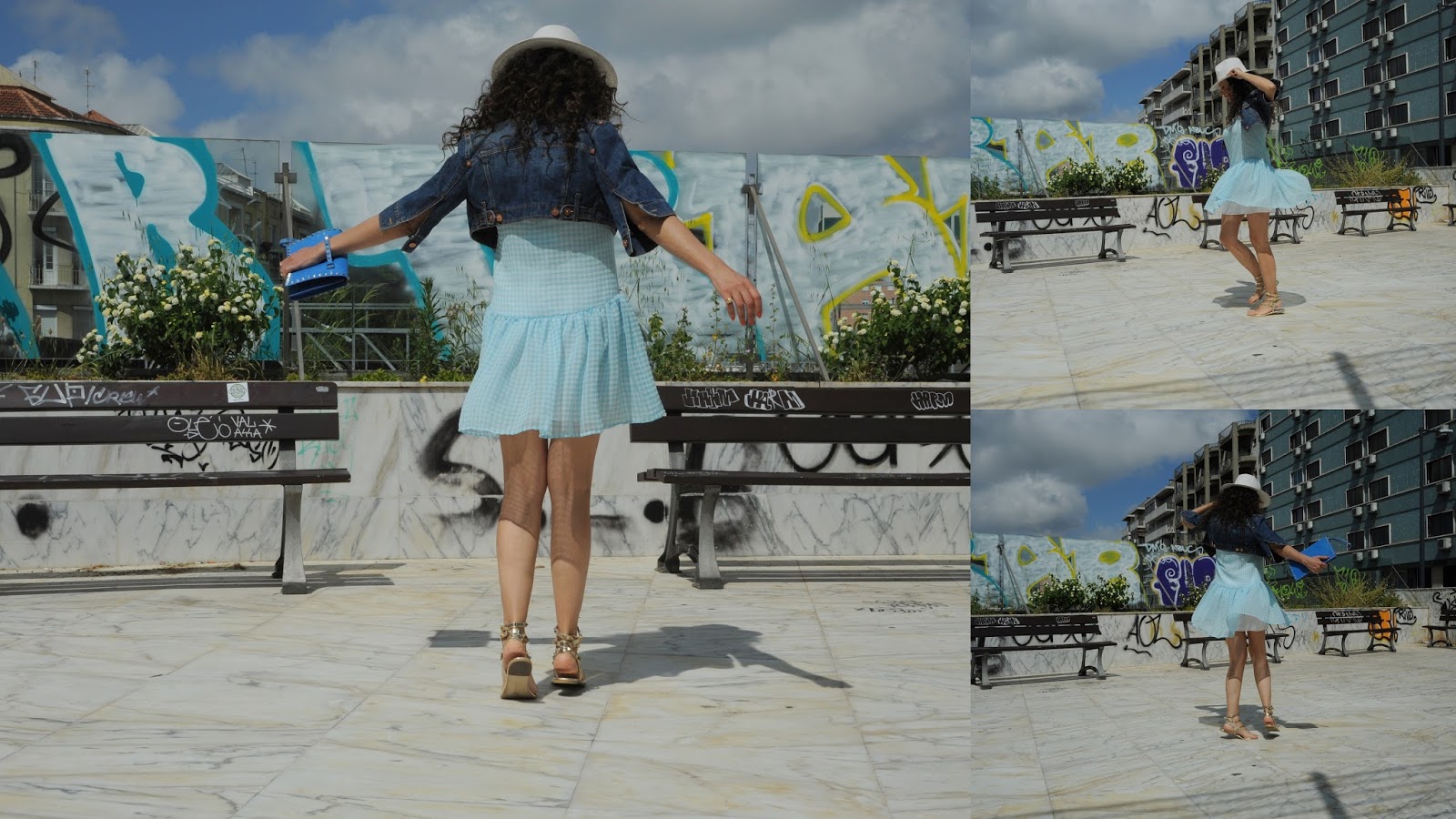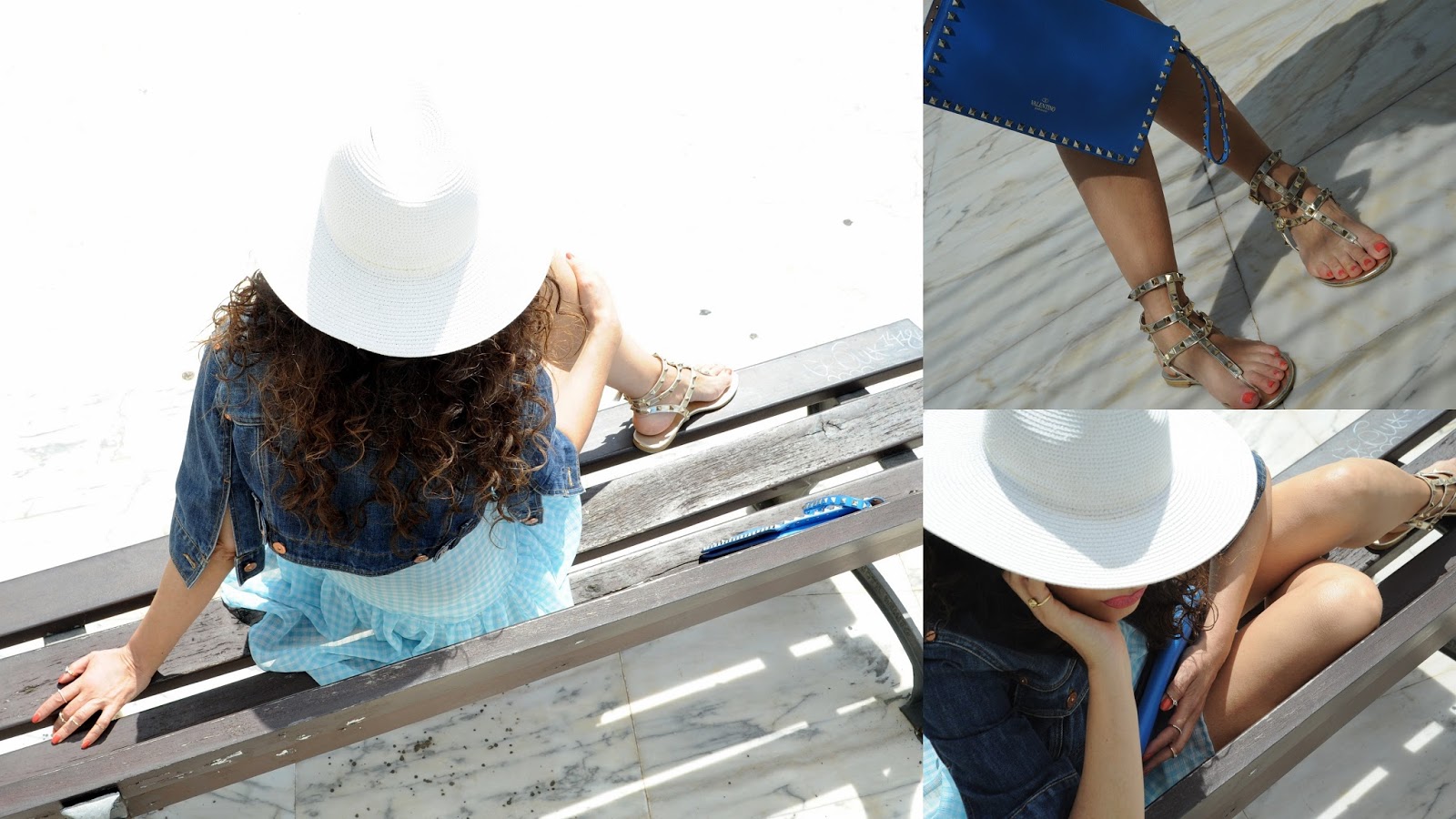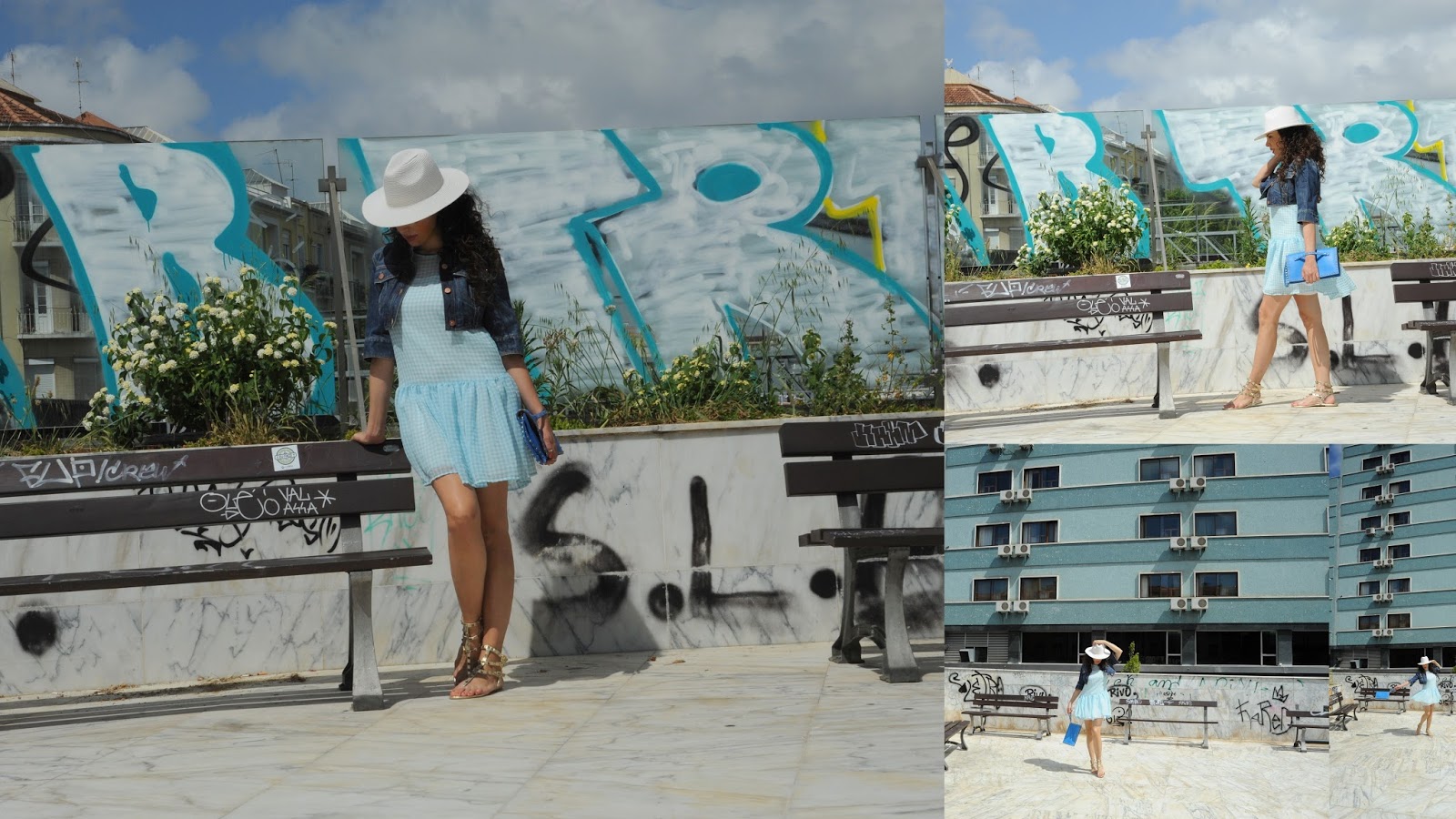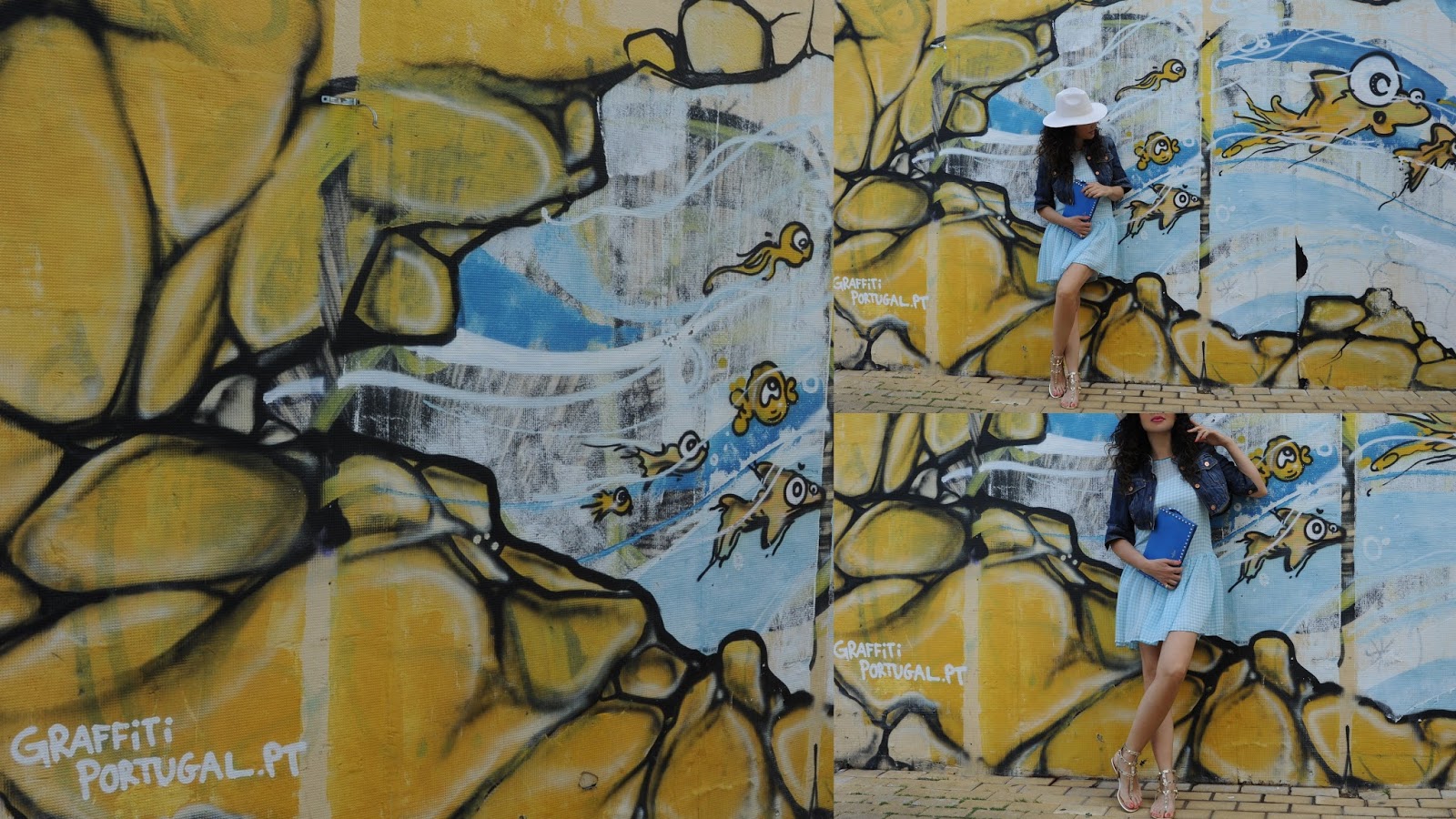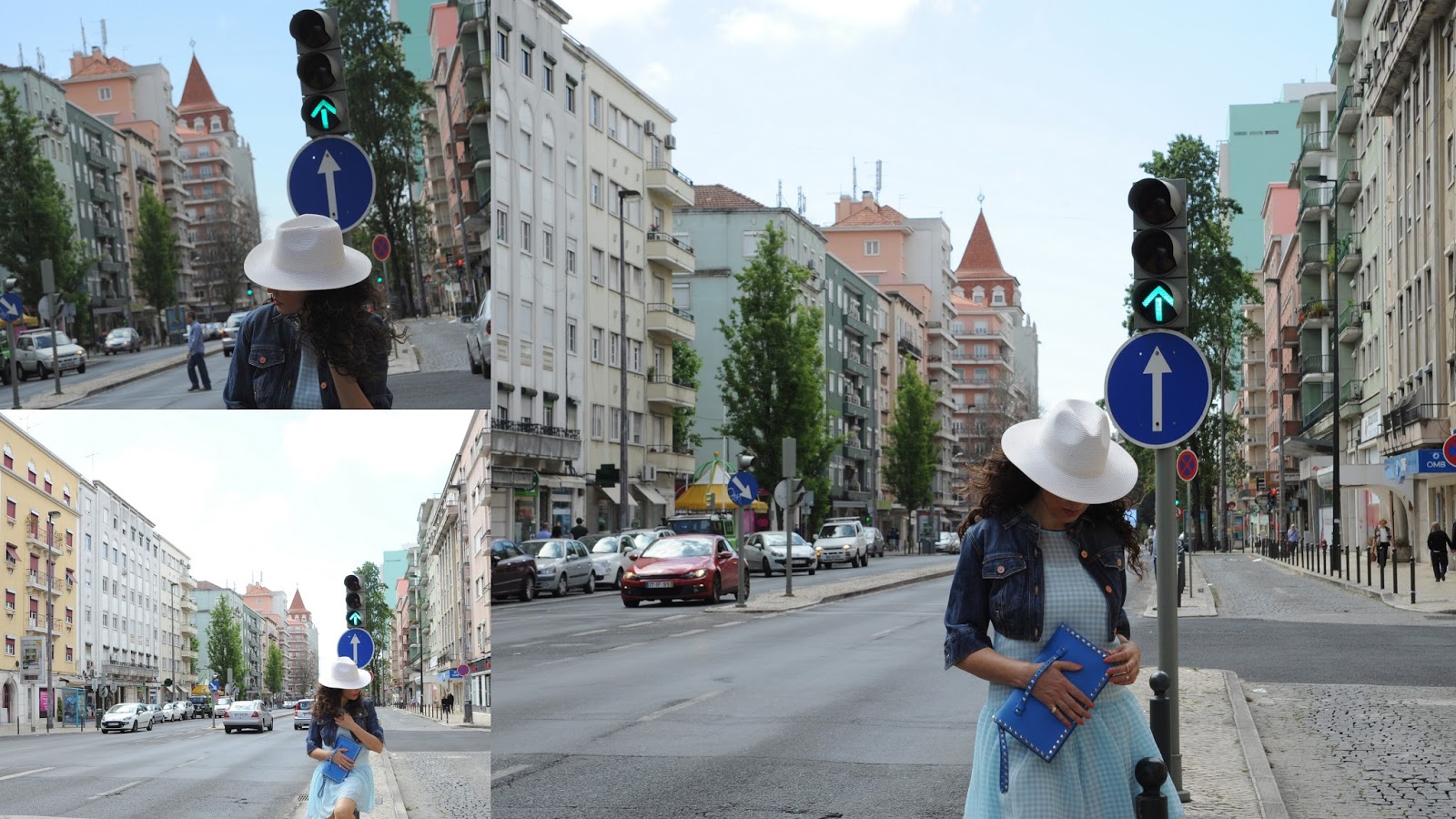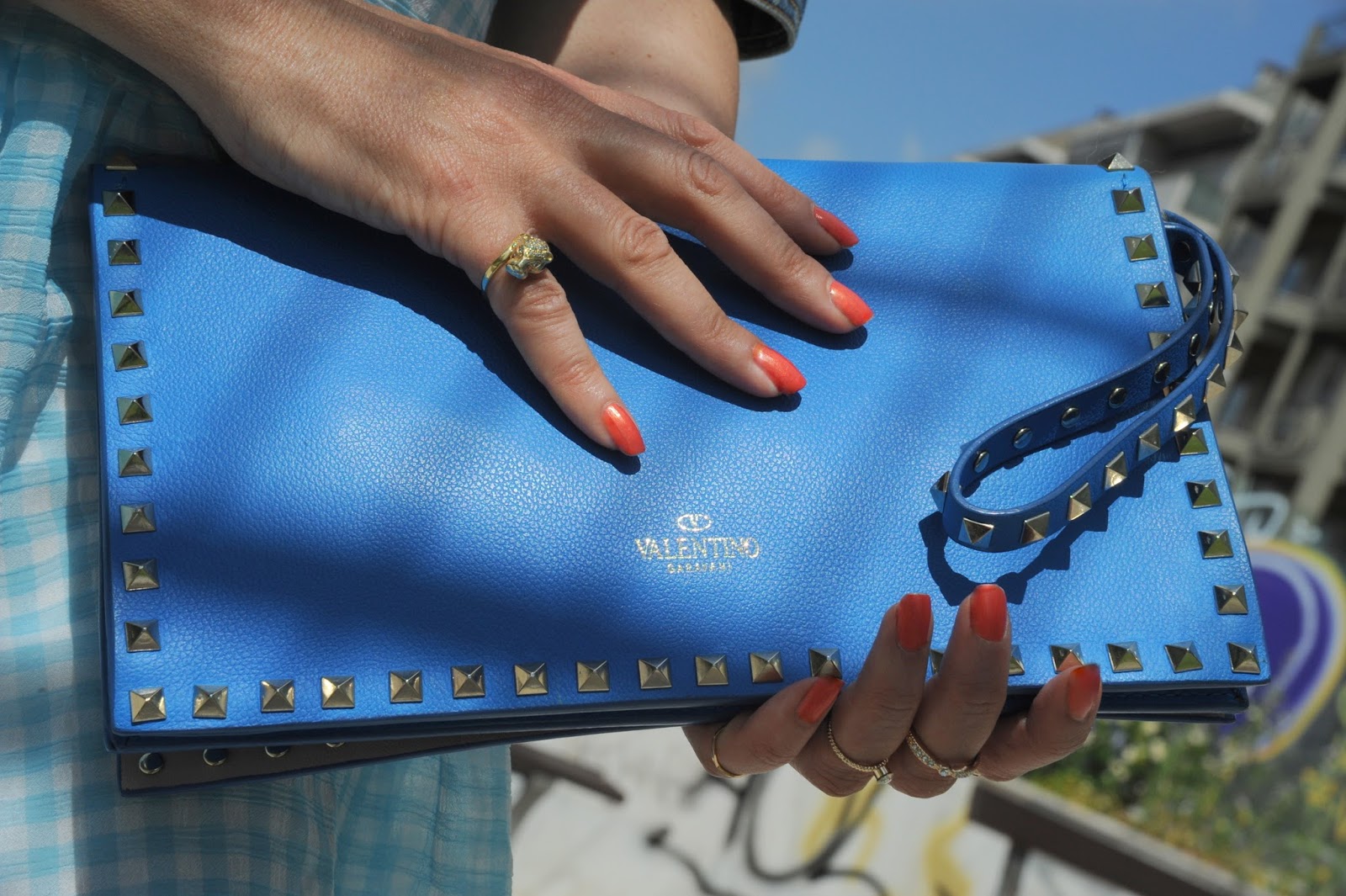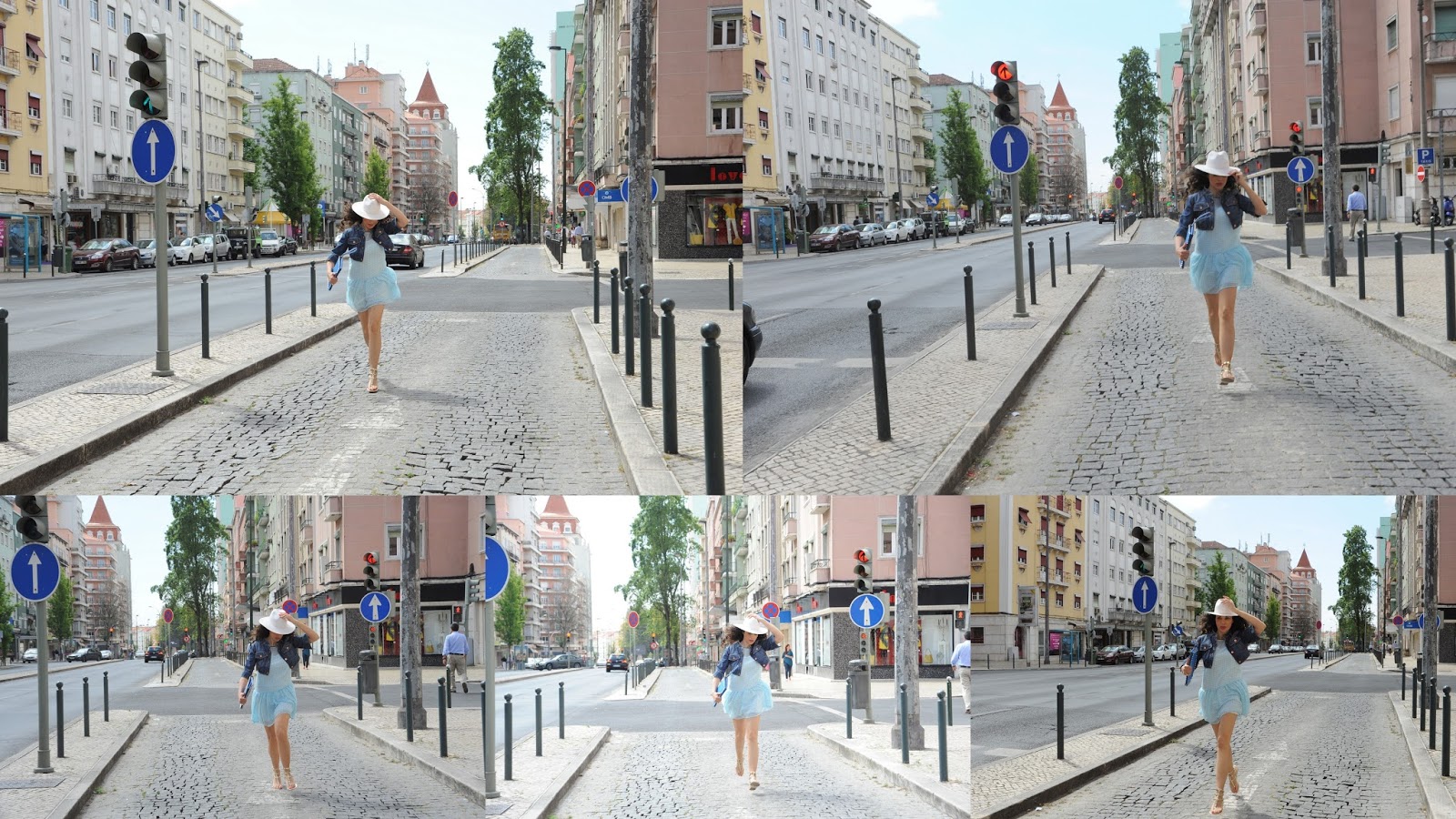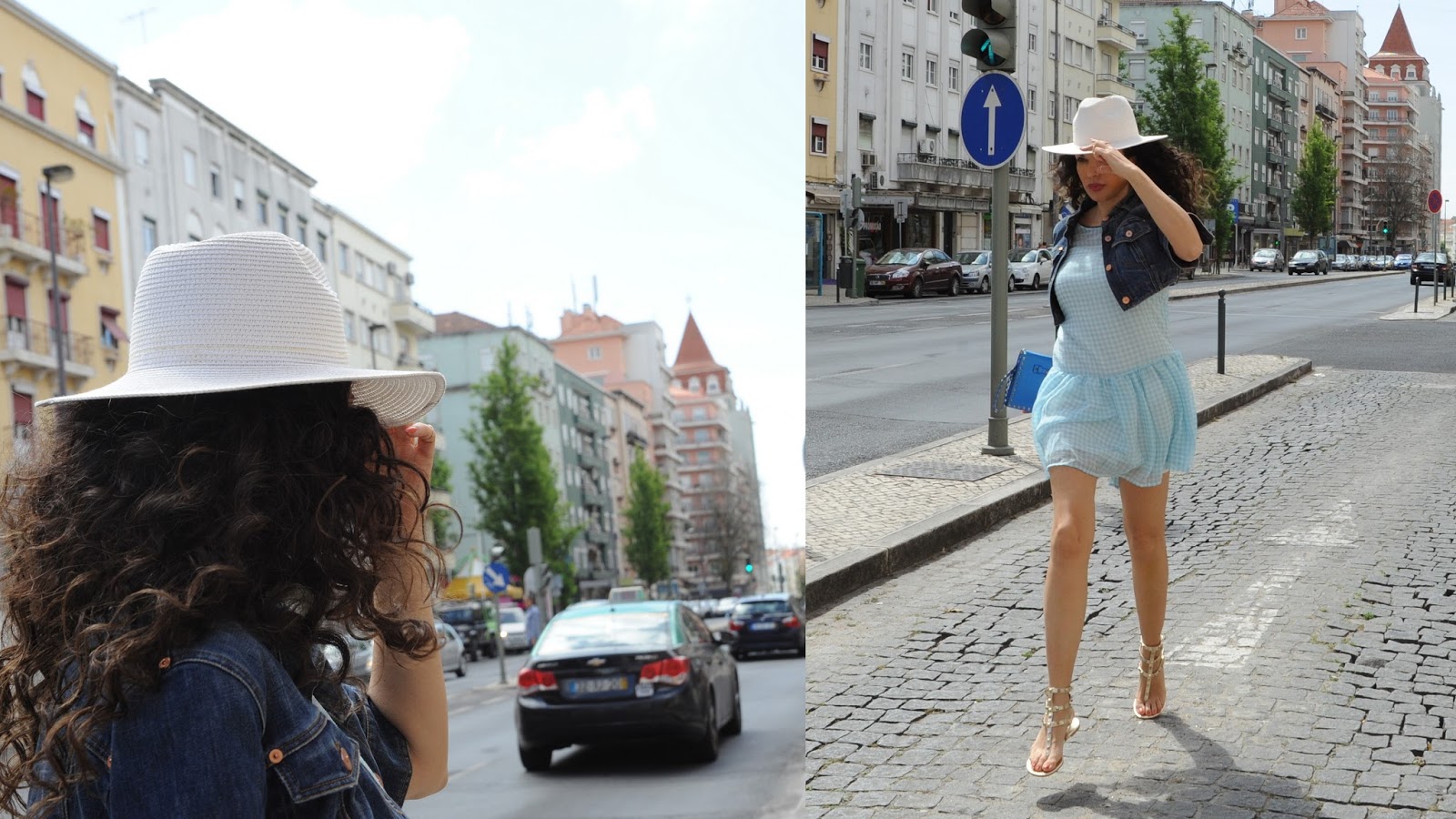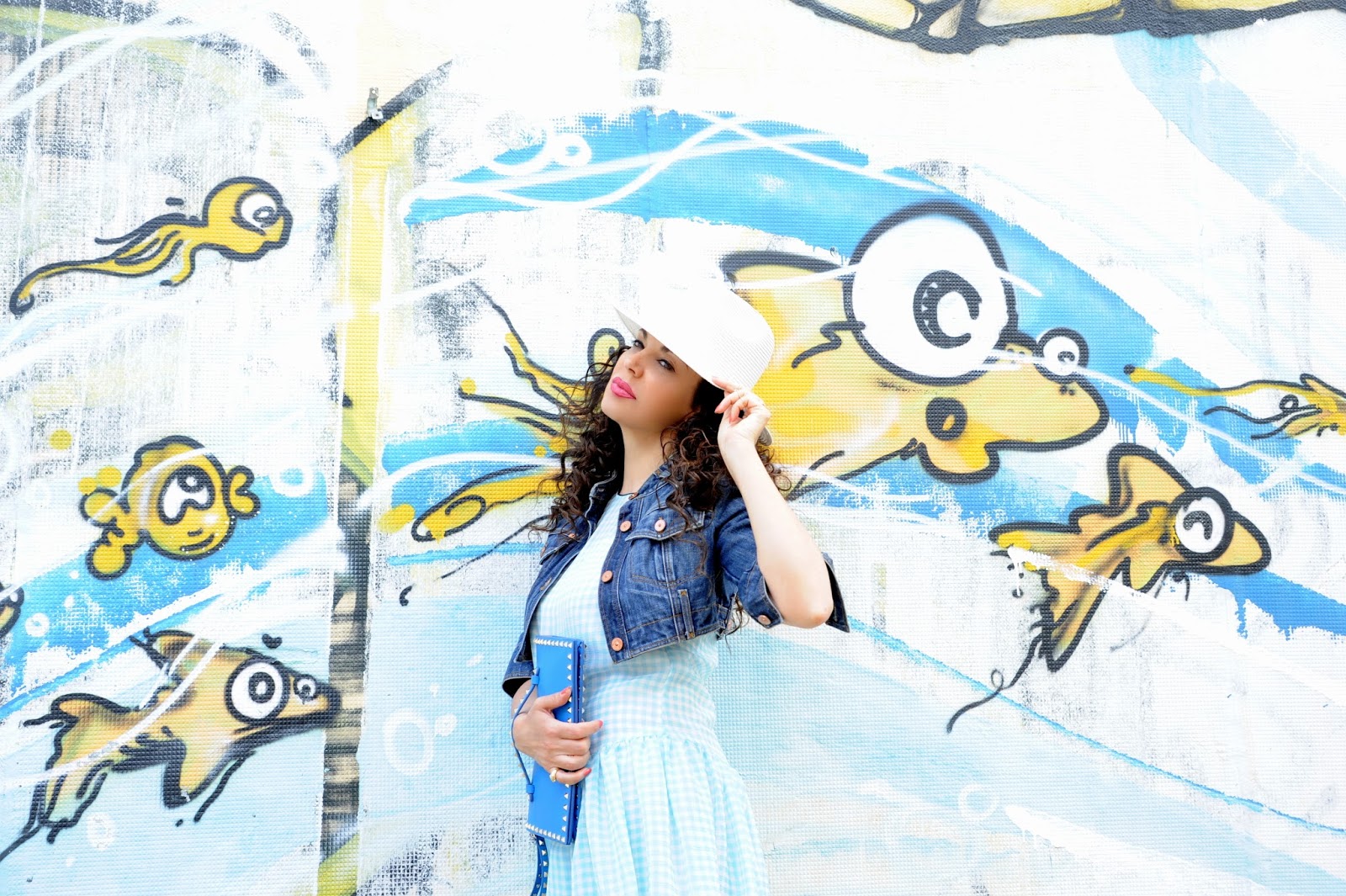 Photos: Jacopo Maria Barile
I was wearing:
Dolce & Gabbana cropped jacket