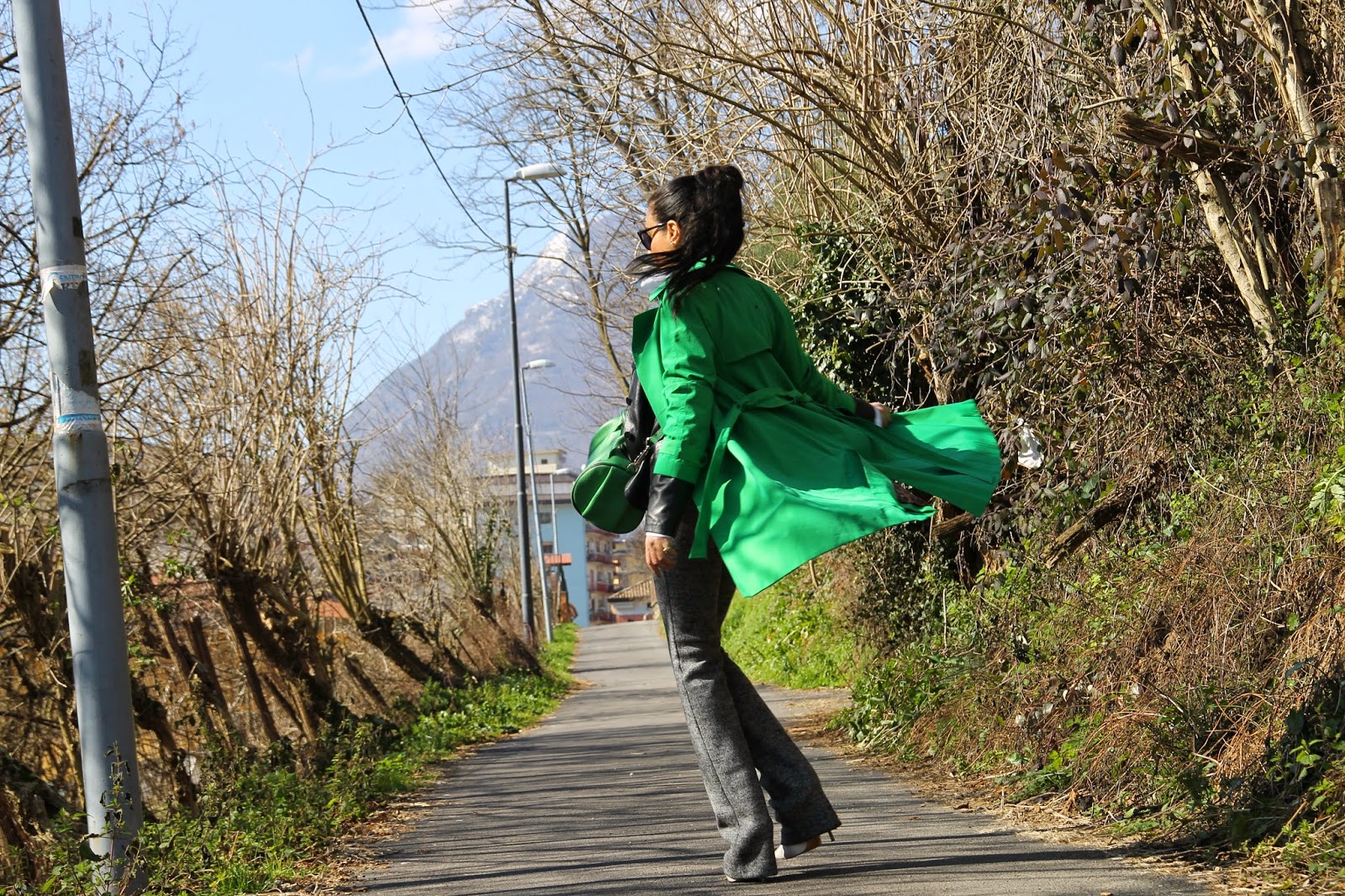 Si è ufficialmente aperta la stagione del trench…
Il capo spalla più trendy delle mezze stagioni, must-have intramontabile, estremamente versatile, raffinato, elegante e che fa subito London.
Questa primavera il robe-manteau si colora delle nuances più brillanti e cade in modo libero, più fluido e in una versione leggermente over.
Io l'ho scelto in verde smeraldo, sovrapponendolo ad un classico blazer in pelle ed un paio di pants a vita alta.
(Clicca qui e qui per vedere tutti i trench più cool per la primavera 2015).
(Clicca qui per vedere un mio recente post dove indossavo un elegante trench coat).
Mentre starete leggendo io sarò finalmente nella Ville Lumière, dove ho scelto di trascorrere la Pasqua… dalla prossima settimana sarò di nuovo con voi e vi racconterò tutto, nel frattempo potrete seguire la mia avventura parisienne sui miei account Facebook, Twitter e Instagram… auguro a tutti voi una serena Pasqua!
It

is

officially

open

the season of

trench

coat

…
It's the

trendiest

outerwear for transitional

seasons

, timeless

must-have

, so

versatile

,

refined, elegant

and

that

reminds

immediately

London.
This spring

the

trench coat

is colored

of the

brightest

shades,

in a

more fluid and oversized shape.
I

chose

it

in

emerald green

,

overlapping it with

a classic

leather blazer

and

high-waisted

trousers

.
(Click here to see my recent post where I was wearing another trench coat).
While you are reading I am finally in Paris the City of Light, where I chose to spend my Easter holidays… next week I will be with you again and I'll tell you everything, but you can follow my adventure on my Facebook, Twitter and Instagram accounts... thank you so much for visiting and hope you enjoy your Easter holidays!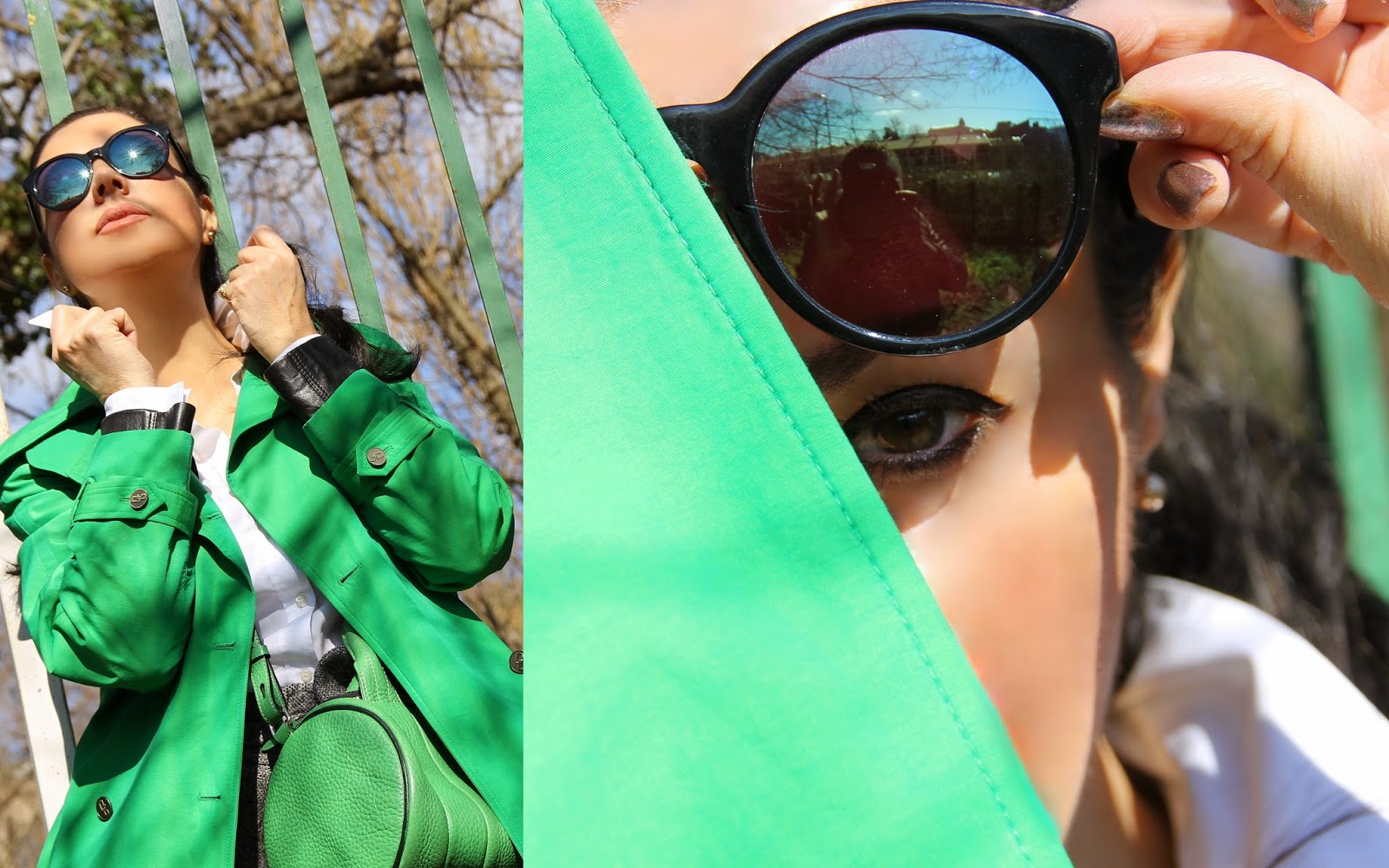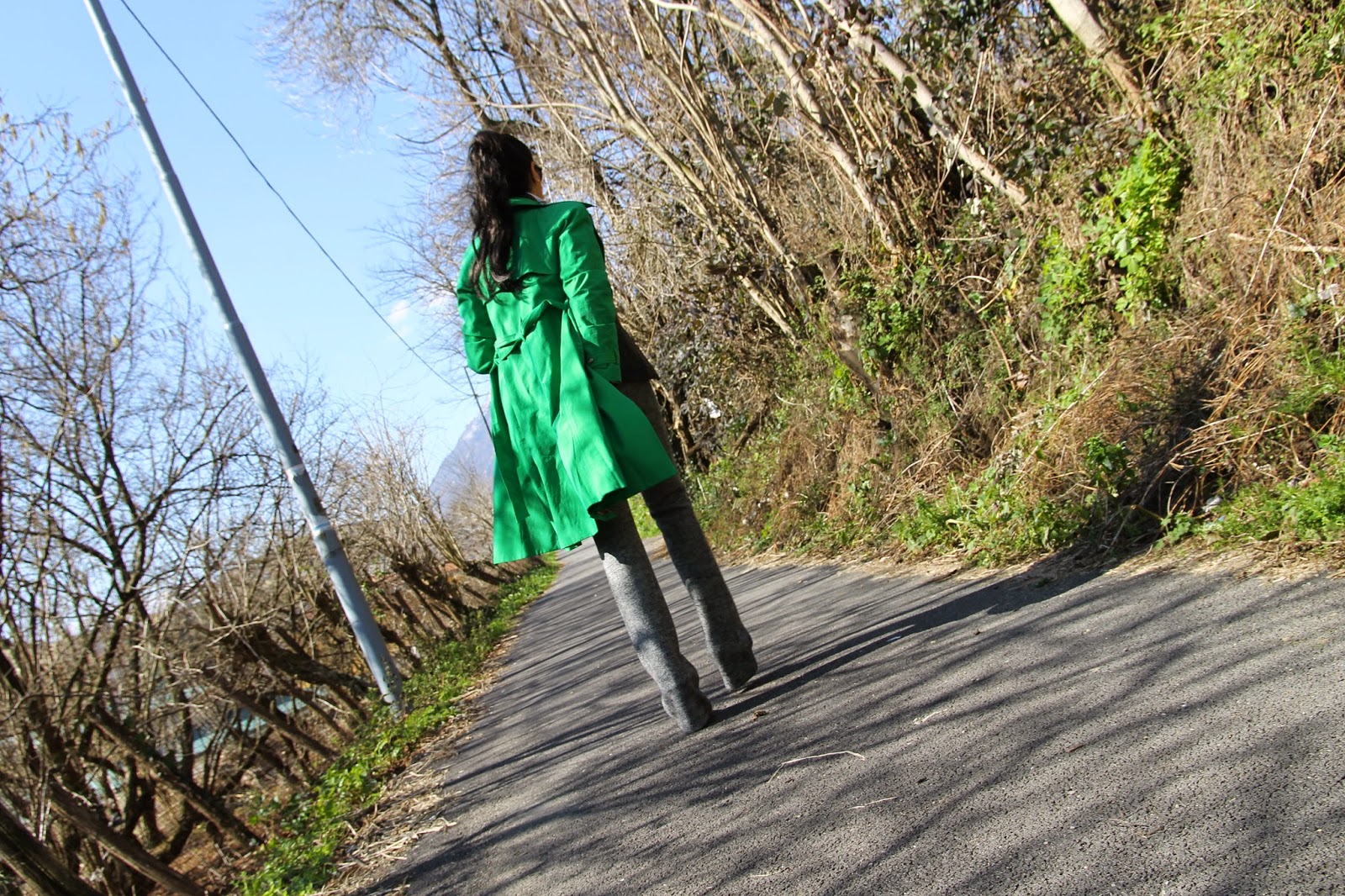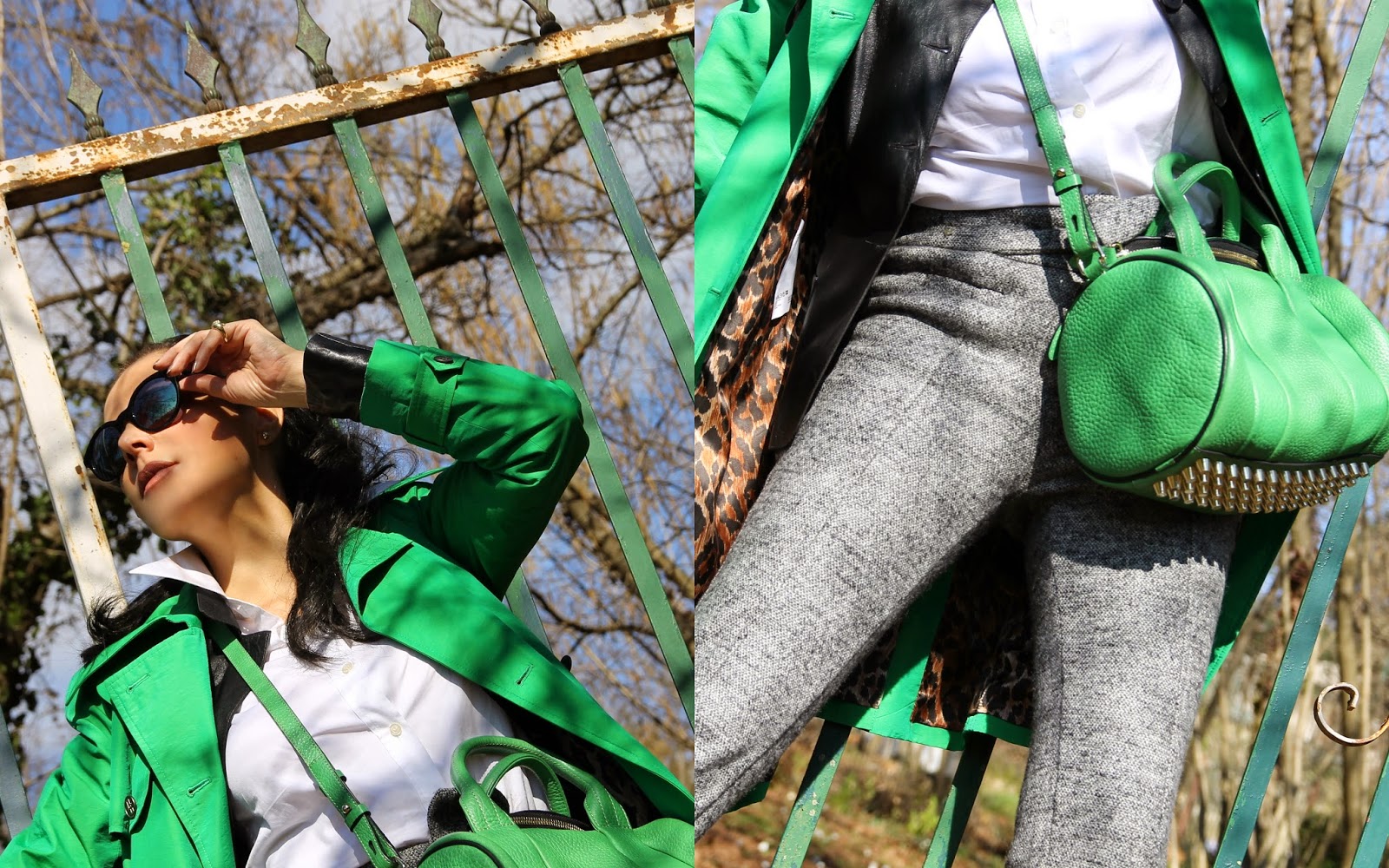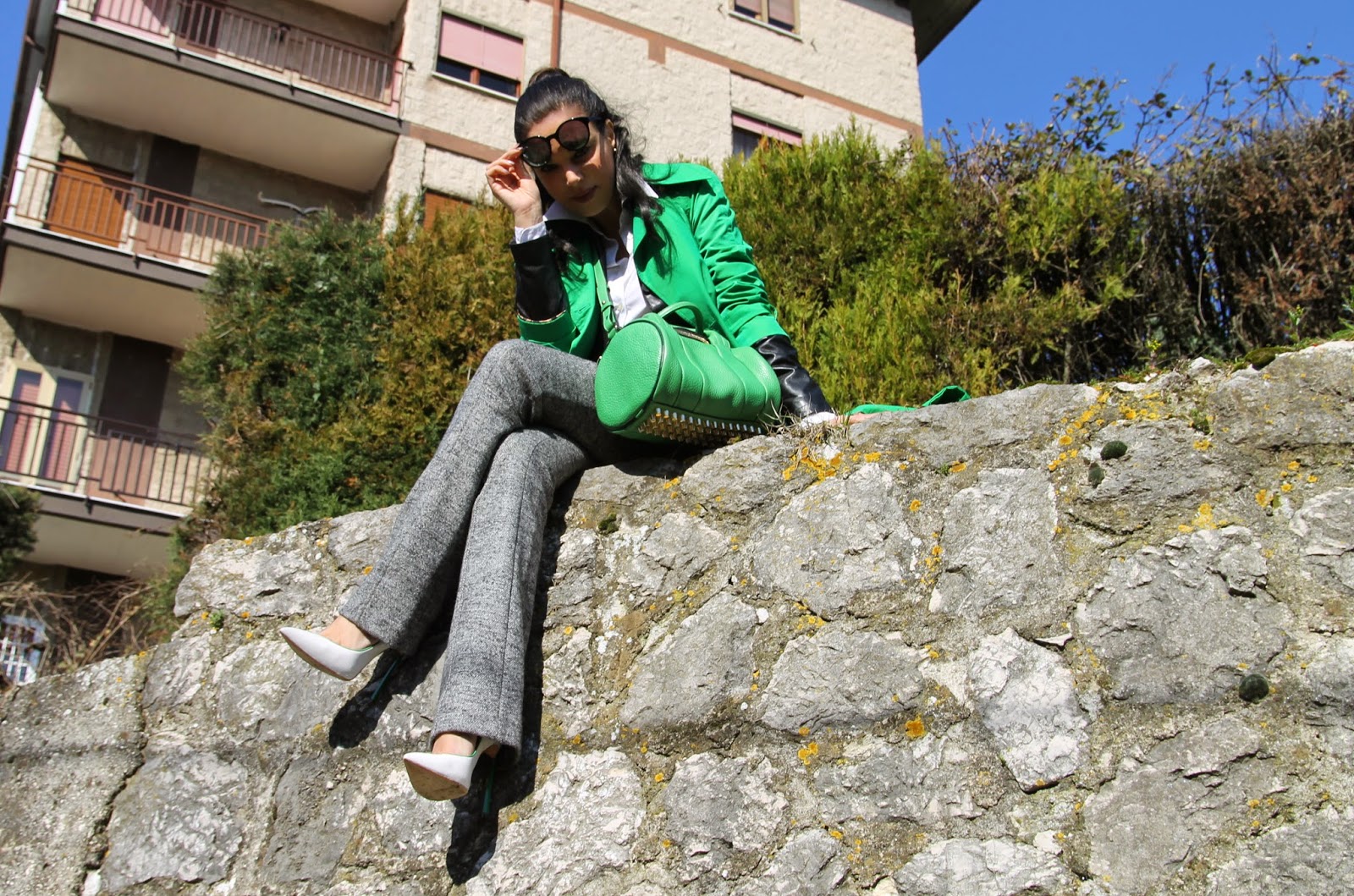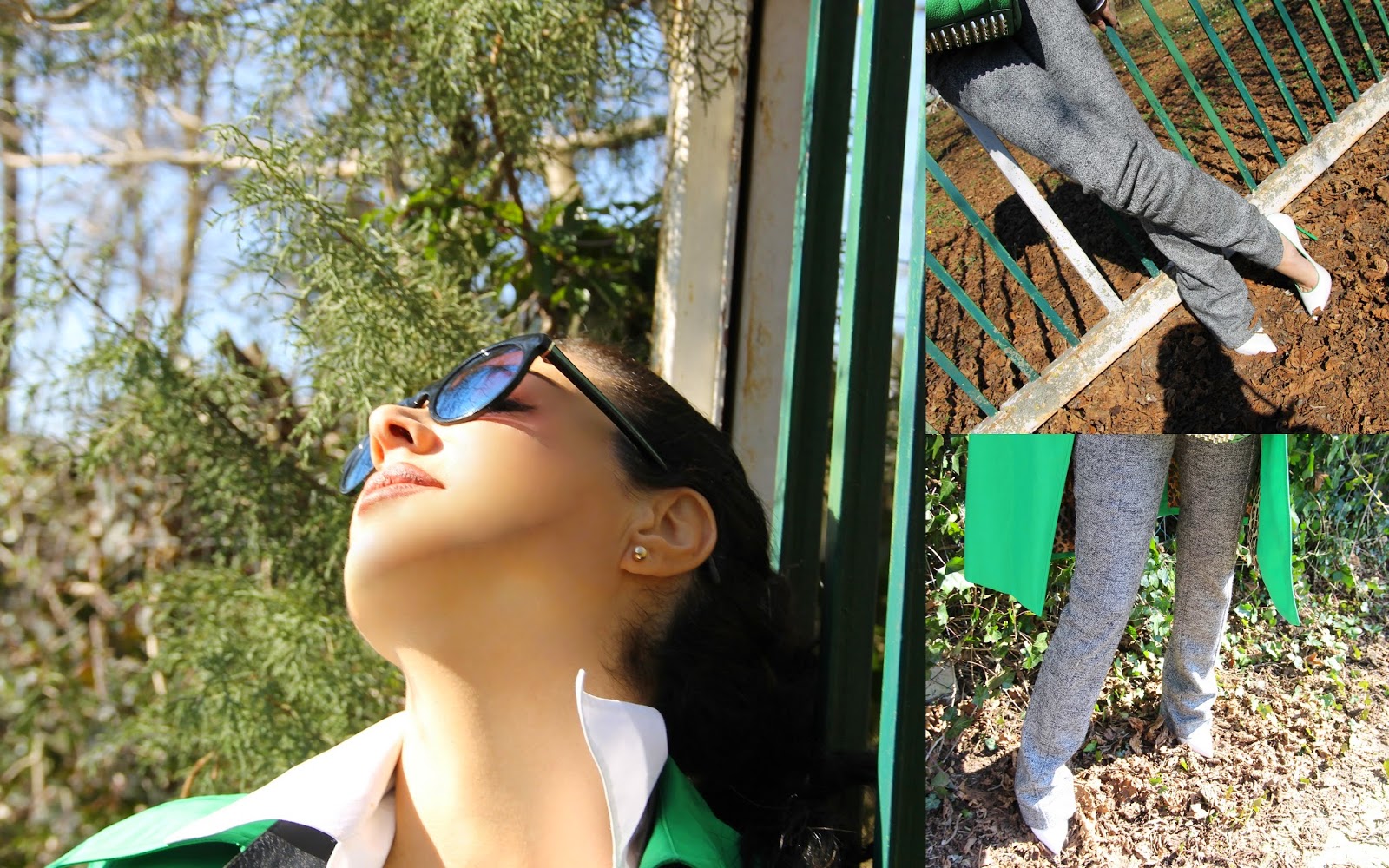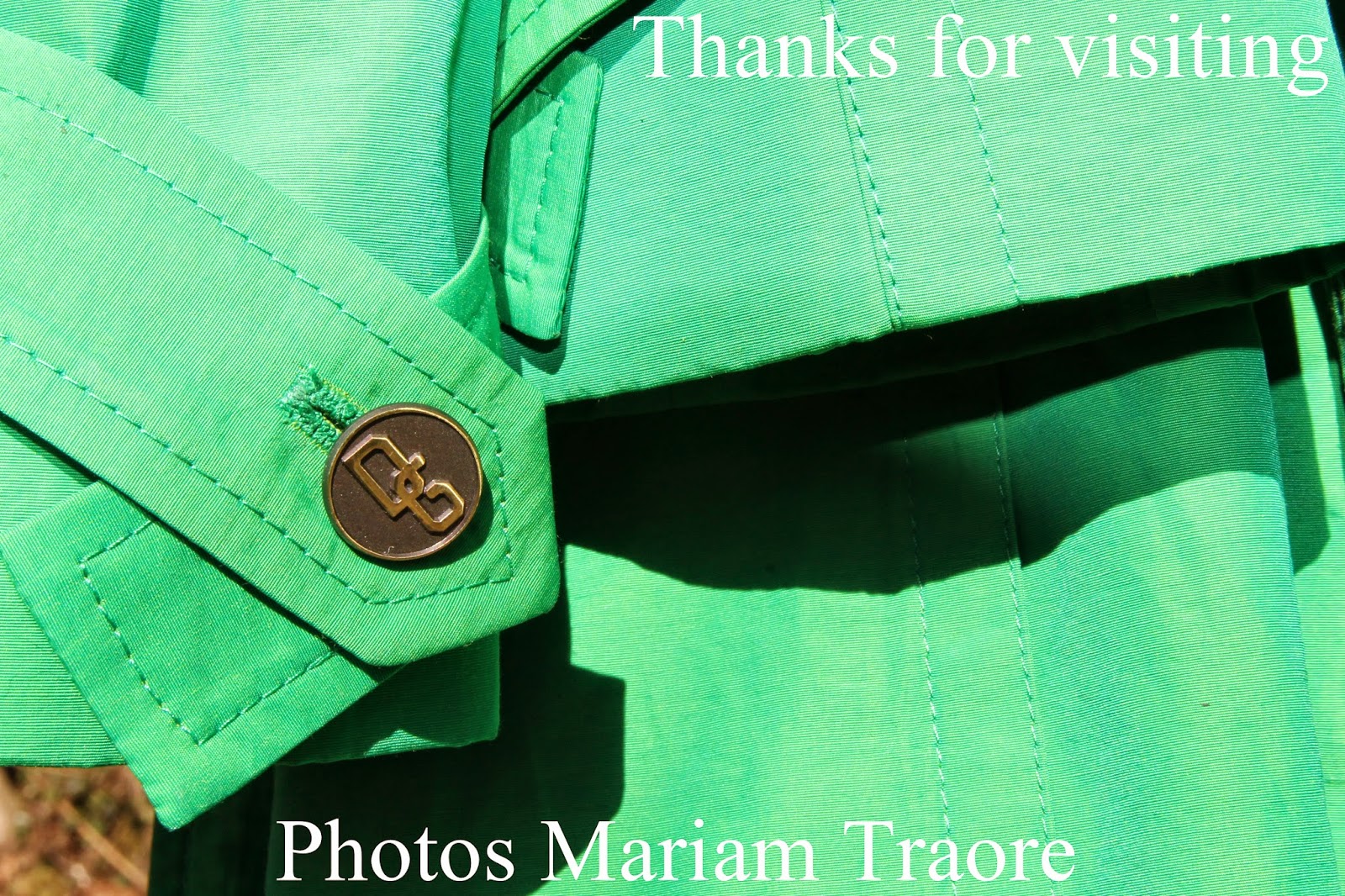 I was wearing:
Alexander Wang "Rockie" bag