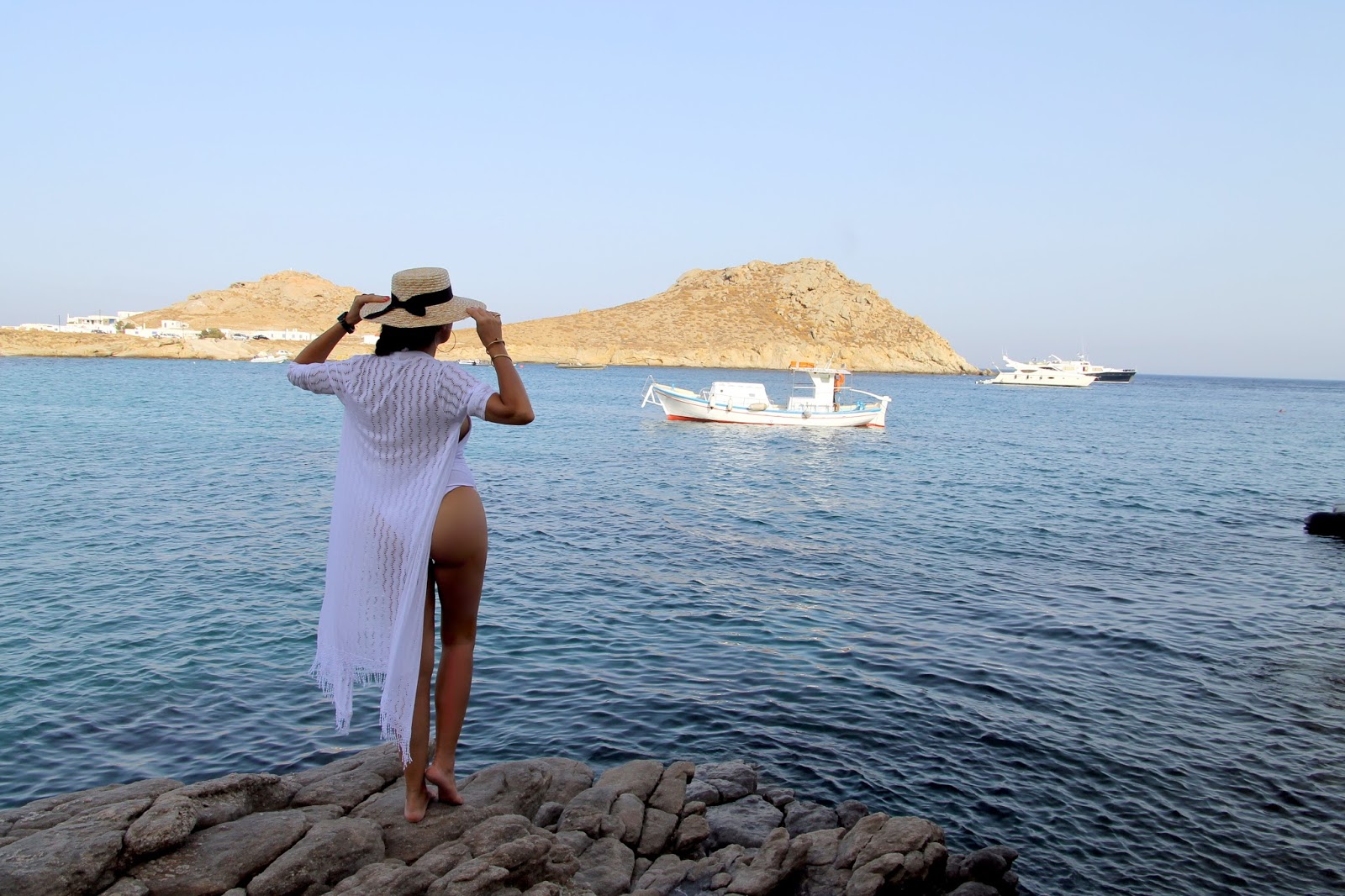 Mykonos ha una grande energia, è l'isola dallo stile elegante e ricercato, alla moda, frenetica, affascinante, regina del divertimento sfrenato, dello sfarzo e della trasgressione a 360°.
Una delle destinazioni più gettonate del turismo internazionale, famosa per le sue incredibili bellezze naturali e per i suoi beach club, i suoi interminabili party in spiaggia… la gente viene qui per rilassarsi, ma anche per assaporare il divertimento allo stato puro.
Una delle location che amo di più è lo Spilia:
i
l ristorante è suggestivo e affascinante, ma non in maniera impegnativa, anche se la maggior parte
dei suoi clienti arriva su tender privati con super-yacht ancorati all'orizzonte. Spilia
in greco significa "grotta" e, una volta vista la magnifica posizione, capirete perché: immerso in una caverna naturale di
formazioni rocciose, su Agia Anna beach, a Kalafatis, una delle insenature più belle di tutta l'isola.
Lo Spilia ha una cucina semplice ma deliziosa ed eccelle in frutti
di mare. Se non hai mai assaggiato
il polpo appena pescato, i cui tentacoli, vengono
messi a "cuocere" al sole per un giorno intero prima di essere cotti
alla brace, allora adesso è il momento, non te ne pentirai.
Indosso un costume intero con scollatura "lace up", il capo più sexy della moda mare di questa estate, con il tocco raffinato di un kimono in pizzo, per essere assolutamente glam su un'isola
innegabilmente chic.
(Clicca qui, qui e qui per vedere tutta la moda mare più hot dell'estate 2017).
(Clicca qui per vedere un mio diverso beach-look da Mykonos).
Mykonos has a
great deal of energy to it, it is the island of elegant and sophisticated style,
fashionable, frantic, fascinating, queen of unbridled fun, glamor and
transgressive

.
One of the most
popular destinations

for

international tourism, famous for its incredible
natural beauty and beach clubs, and its endless beach parties… people come
here to relax, but also to enjoy the pure fun.
One of the sites I love most is Spilia.
This restaurant is spellbinding, but not in a flashy way, although most of its patrons do arrive on private tenders with super yachts hovering the horizon. Spilia in Greek means "cave", and once you see the magnificent location, you'll know why it was given the name: nestled inside a natural beach cavern of rocky formations, on Agia Anna beach, in Kalafatis,

one of the most beautiful coves of the island.
Spilia has simple yet delicious food and excels at seafood.
Oh, and if you haven't tasted grilled octopus then now is the time, you won't regret it.
I am wearing a
lace-up one-piece swimsuit, the sexiest beach-piece of this summer,
with the sophistication of a lace kimono as cover up, to be absolutely glam on an
undeniably chic island.
(Click here, here, and here to see the hottest swimwears of this summer).
(Click here to see my different beach-outfit from Mykonos).
Location: Agia Anna Beach – Spilia Sea Side – Mykonos – Greece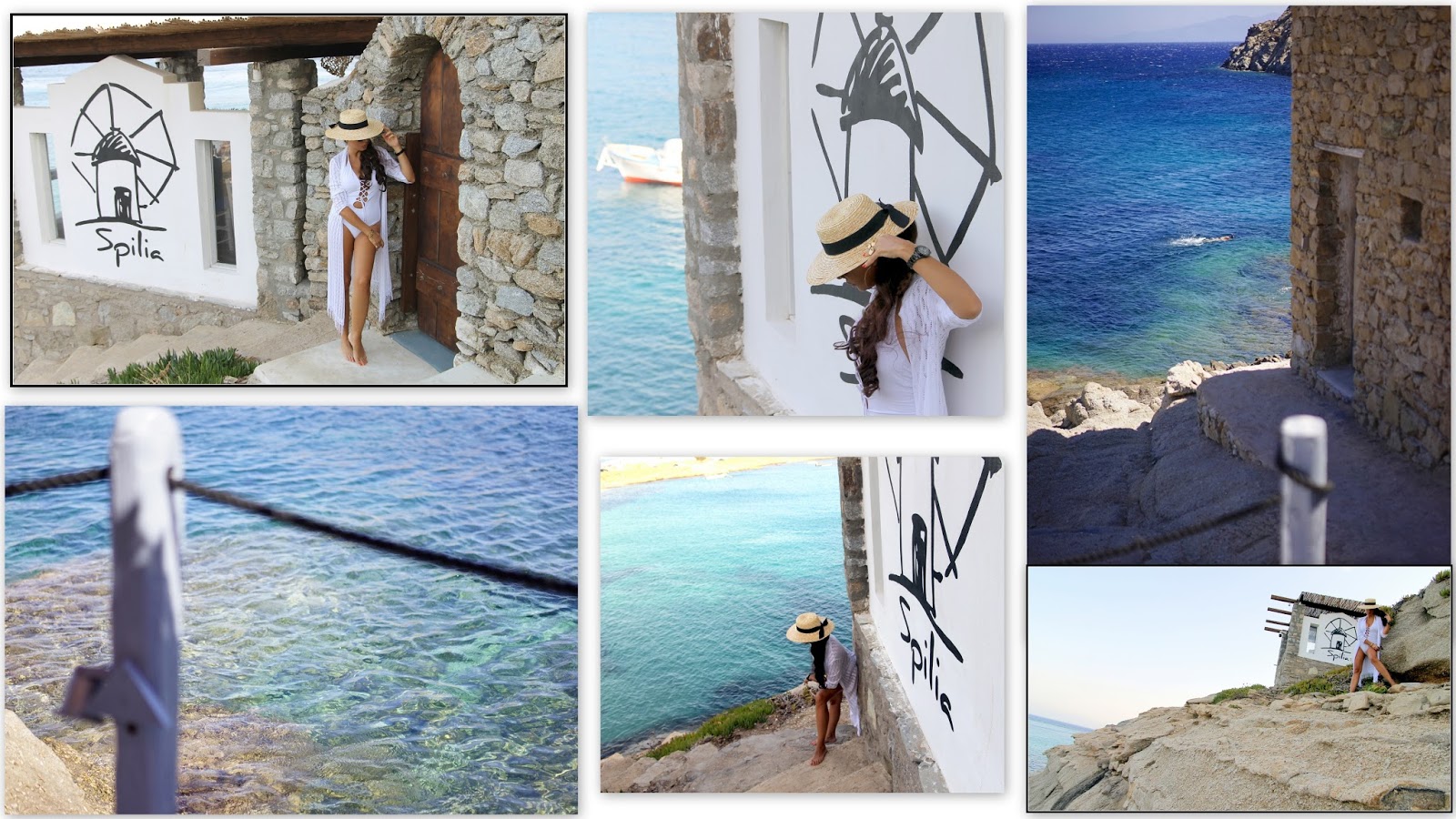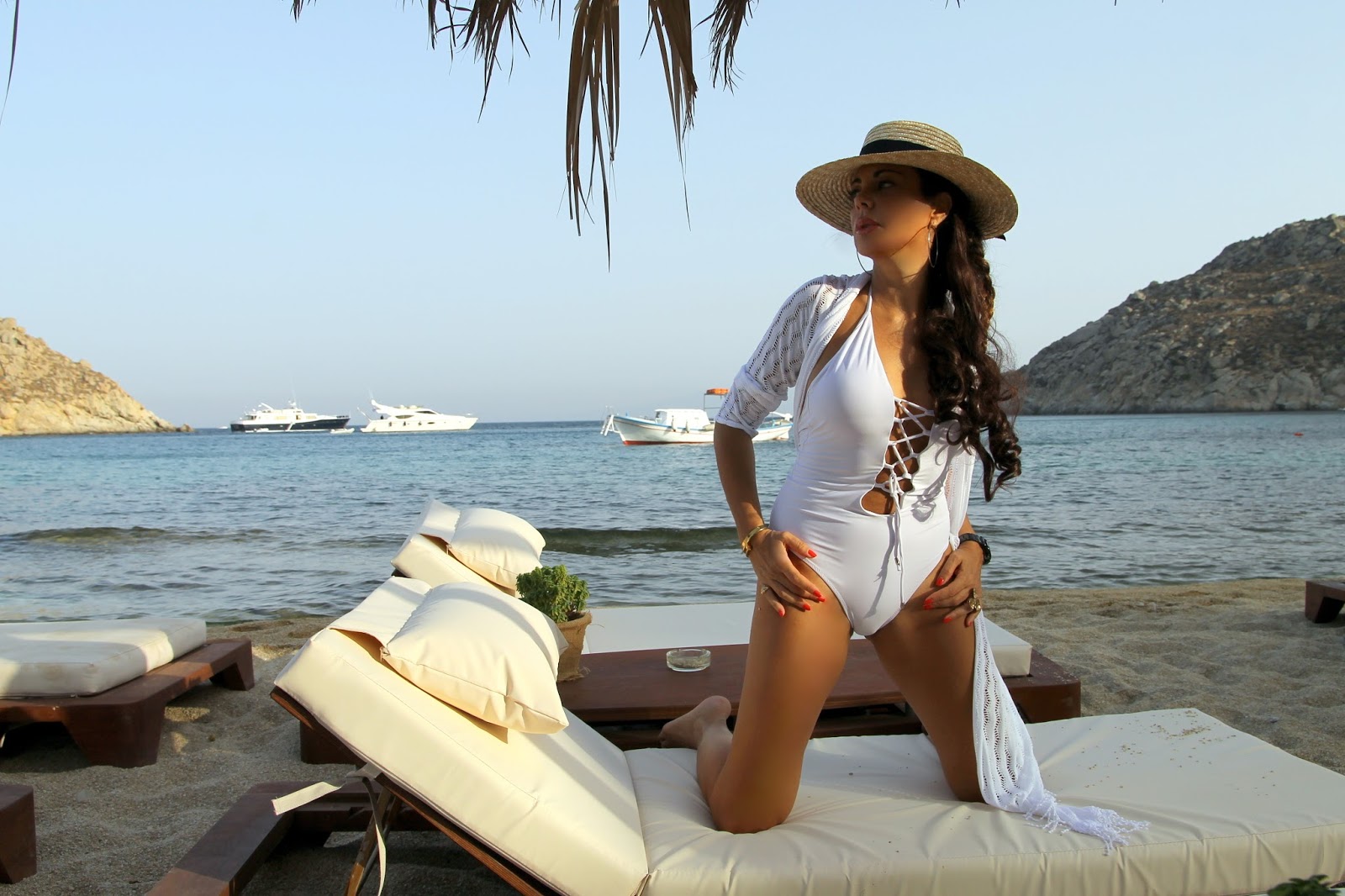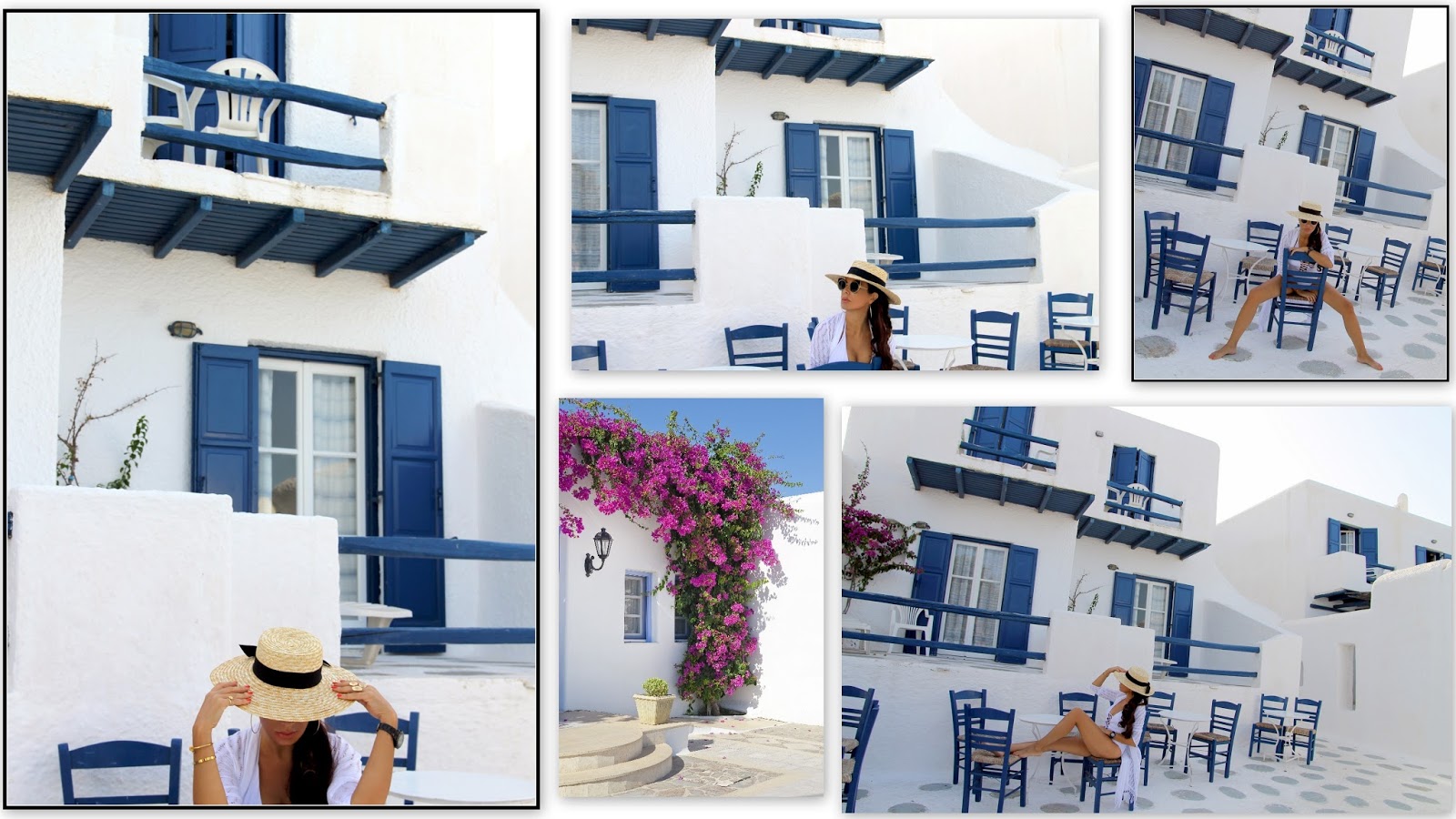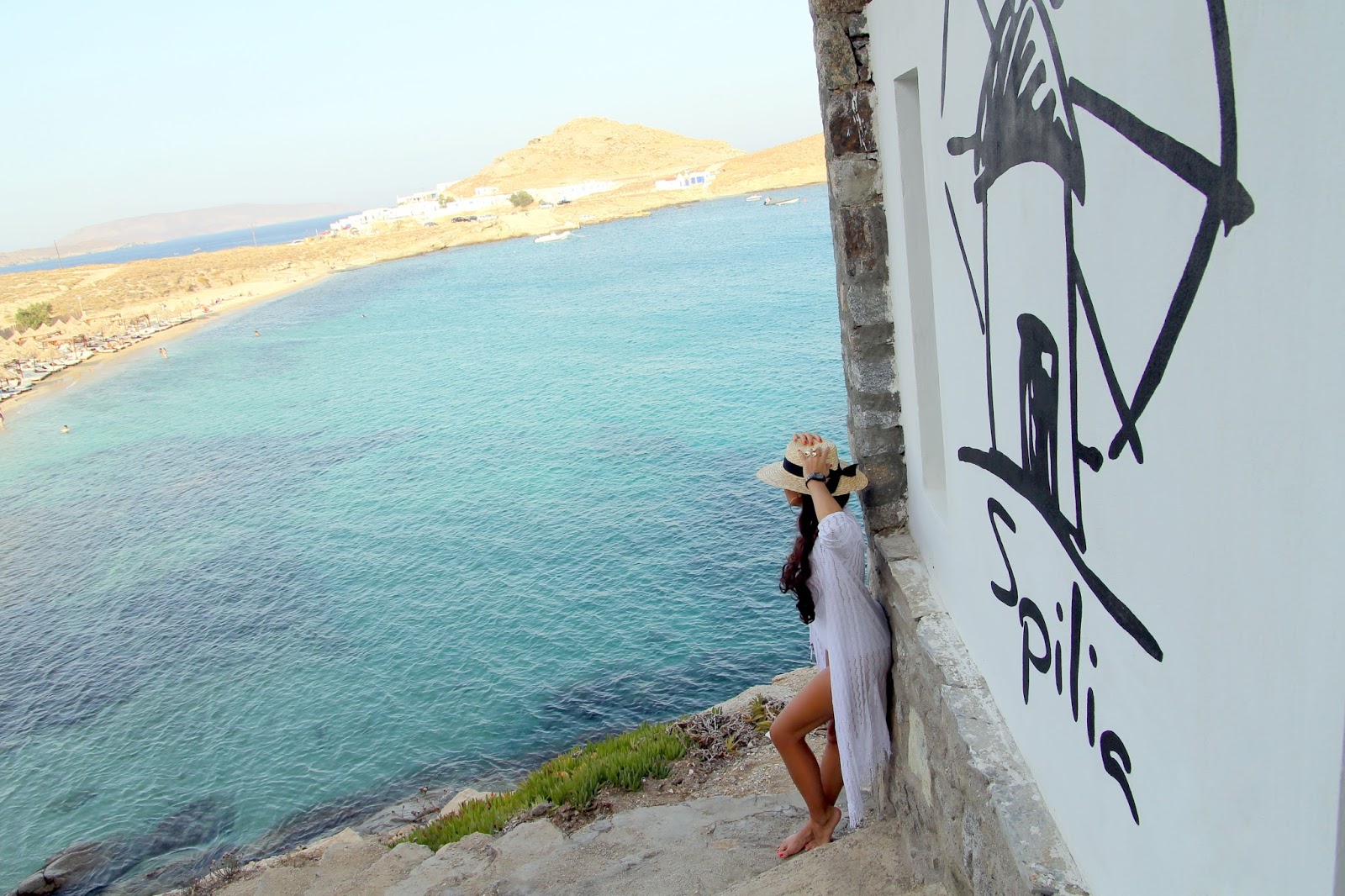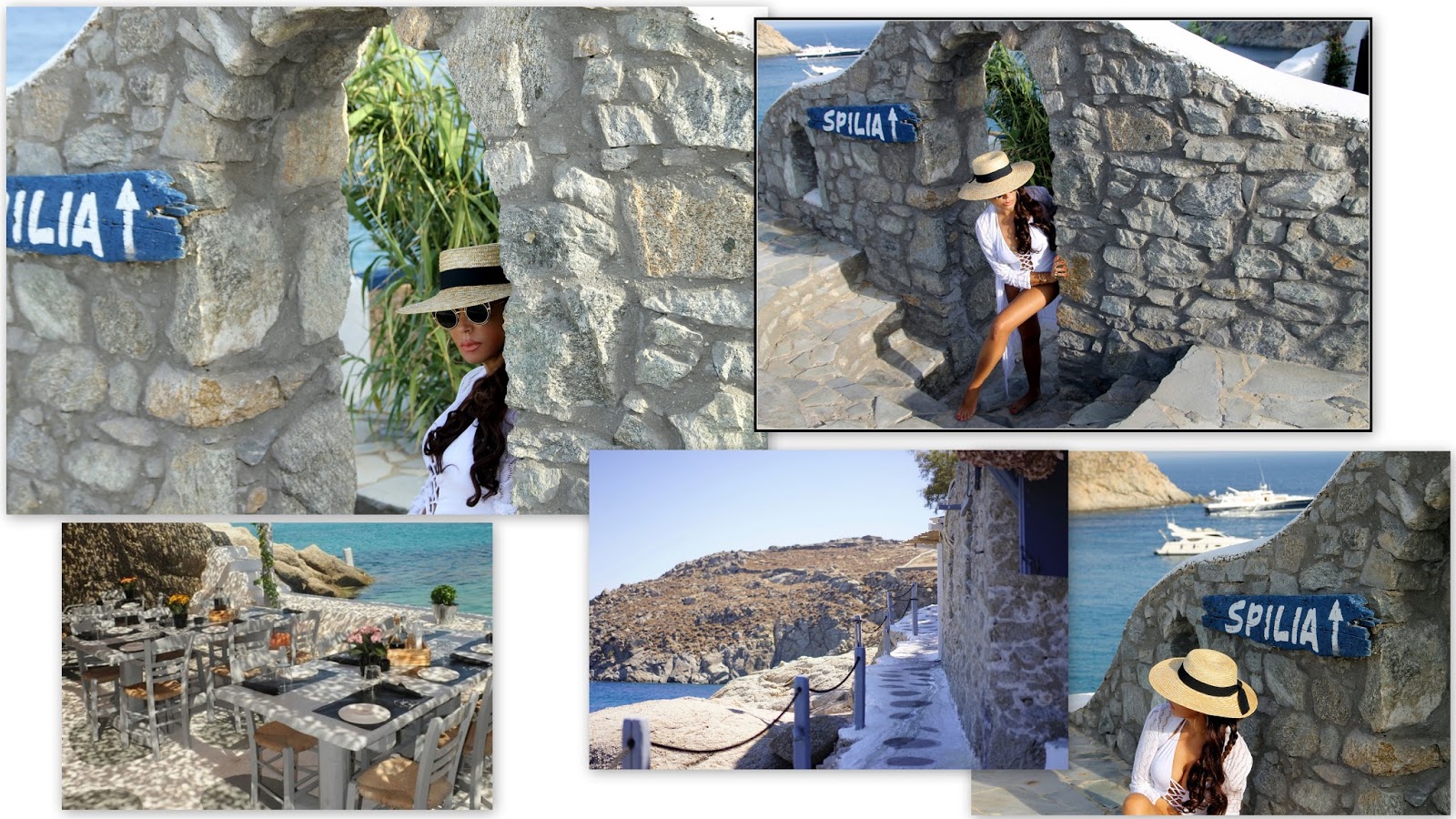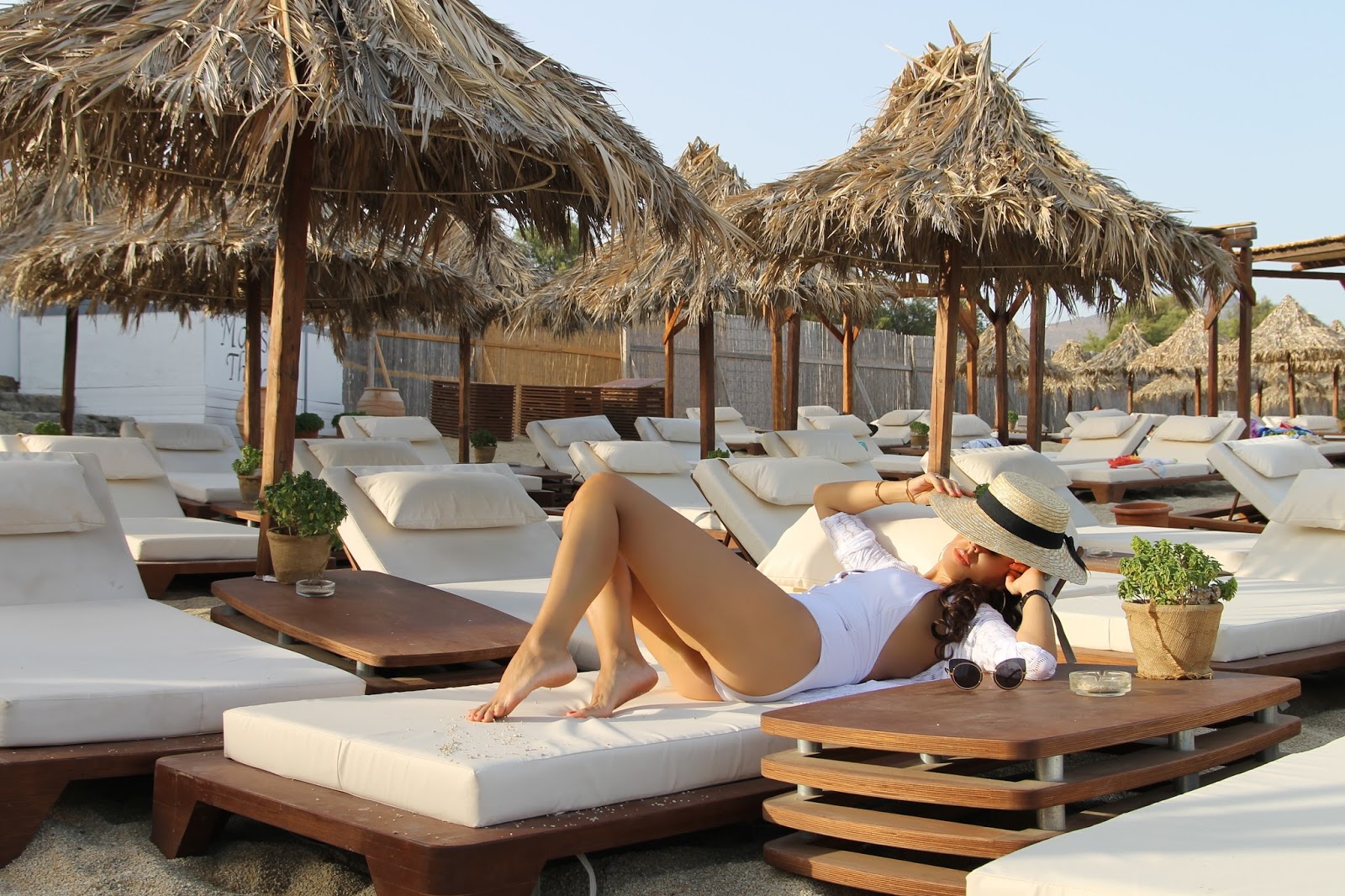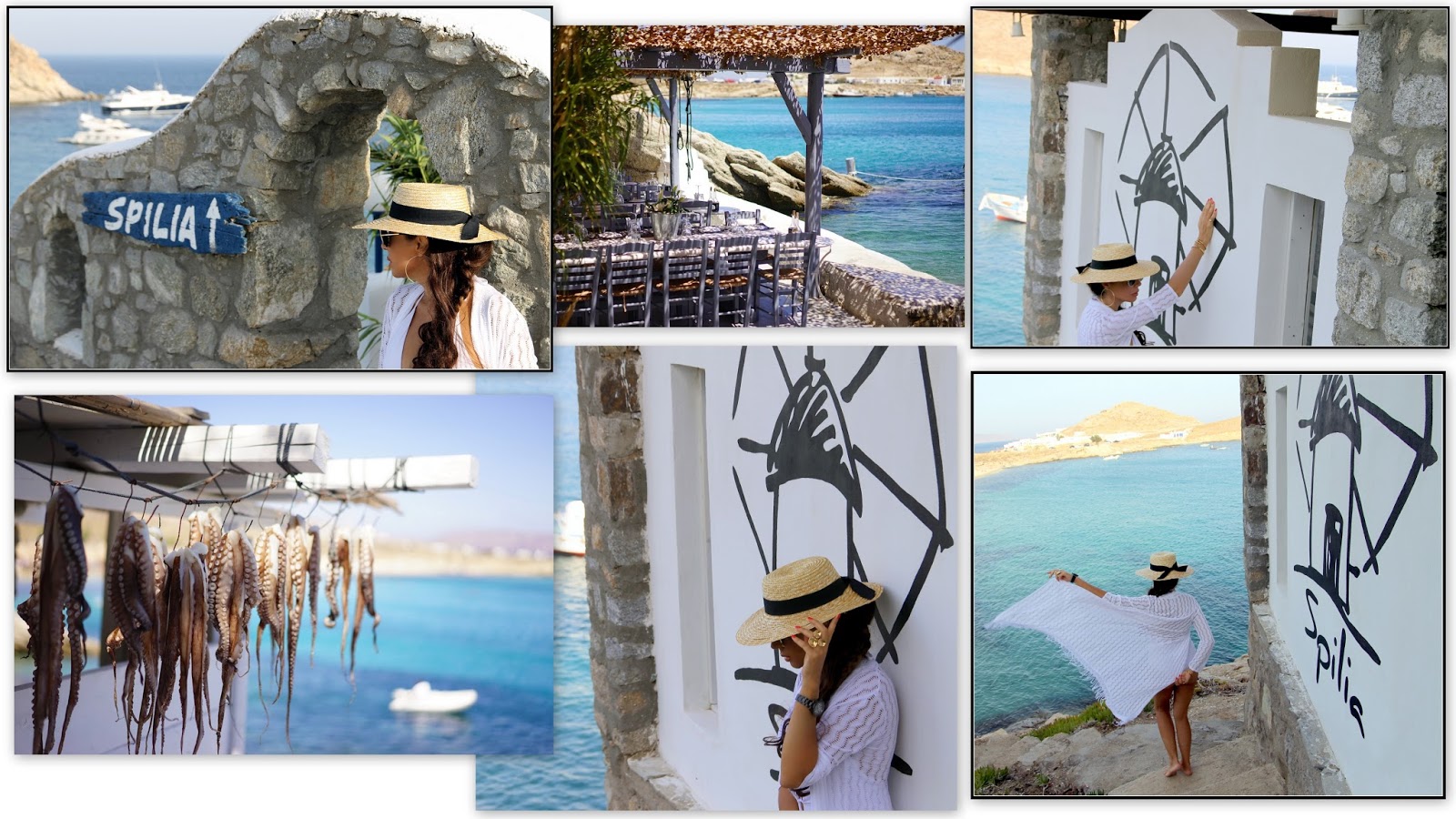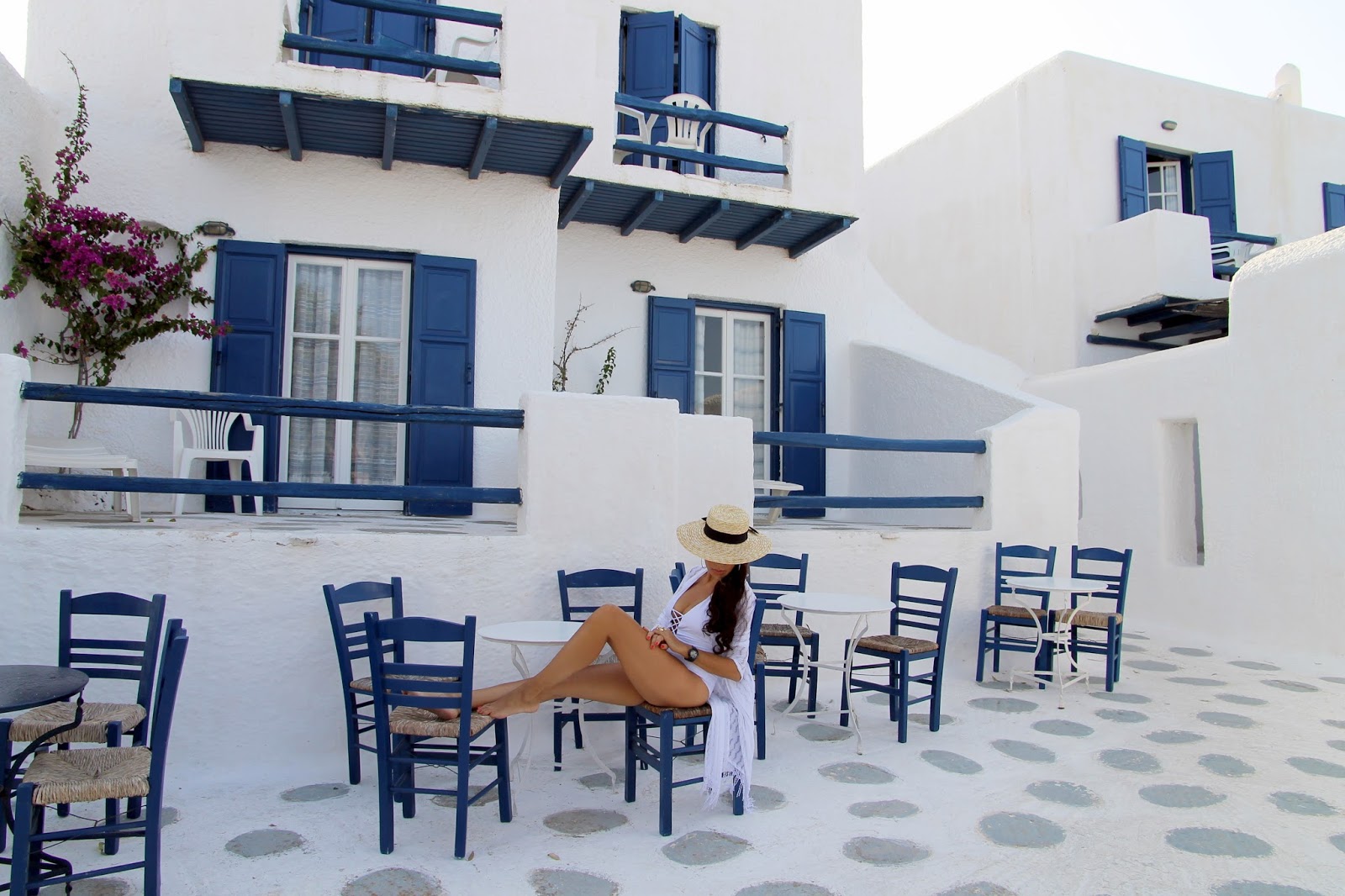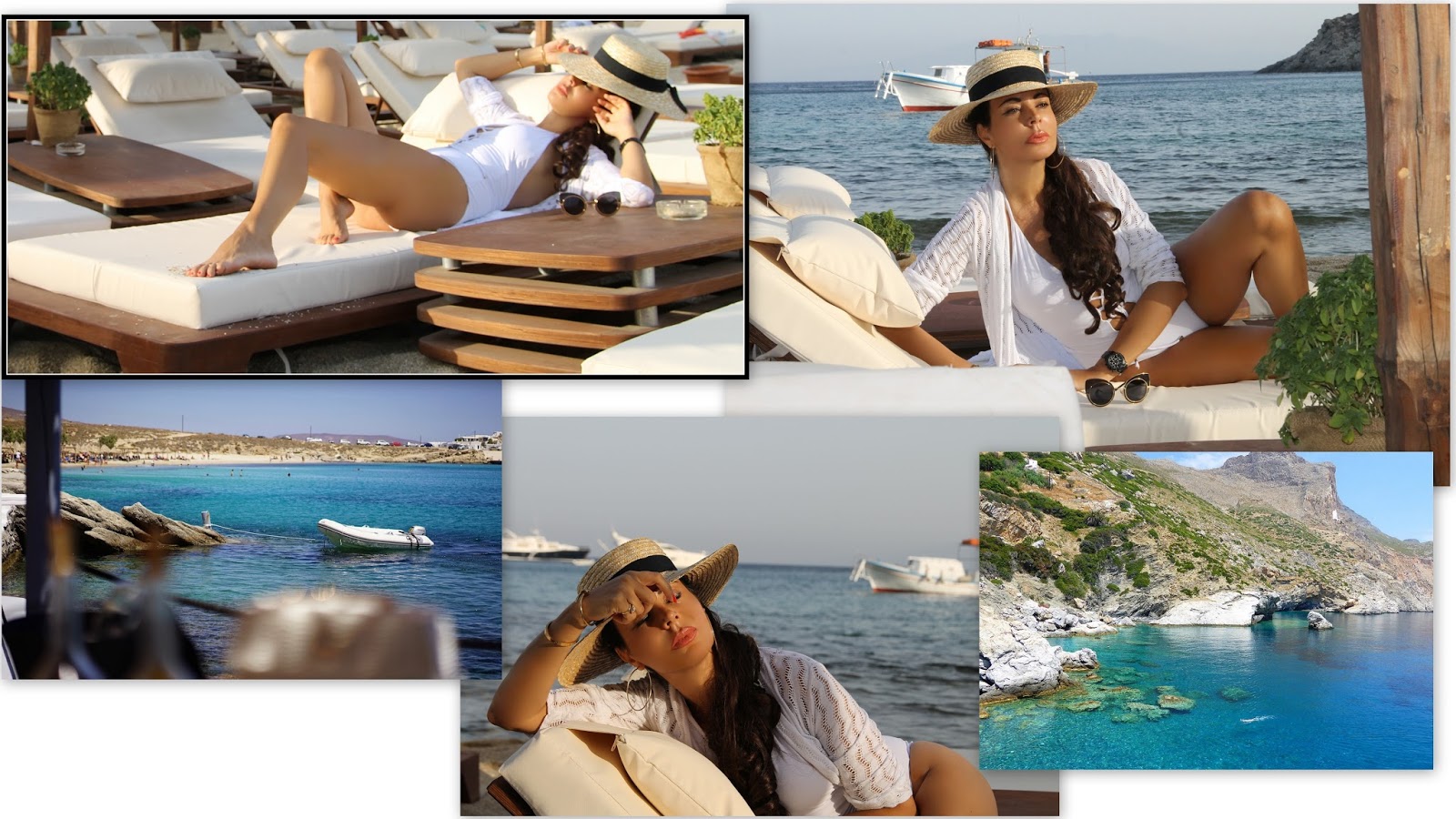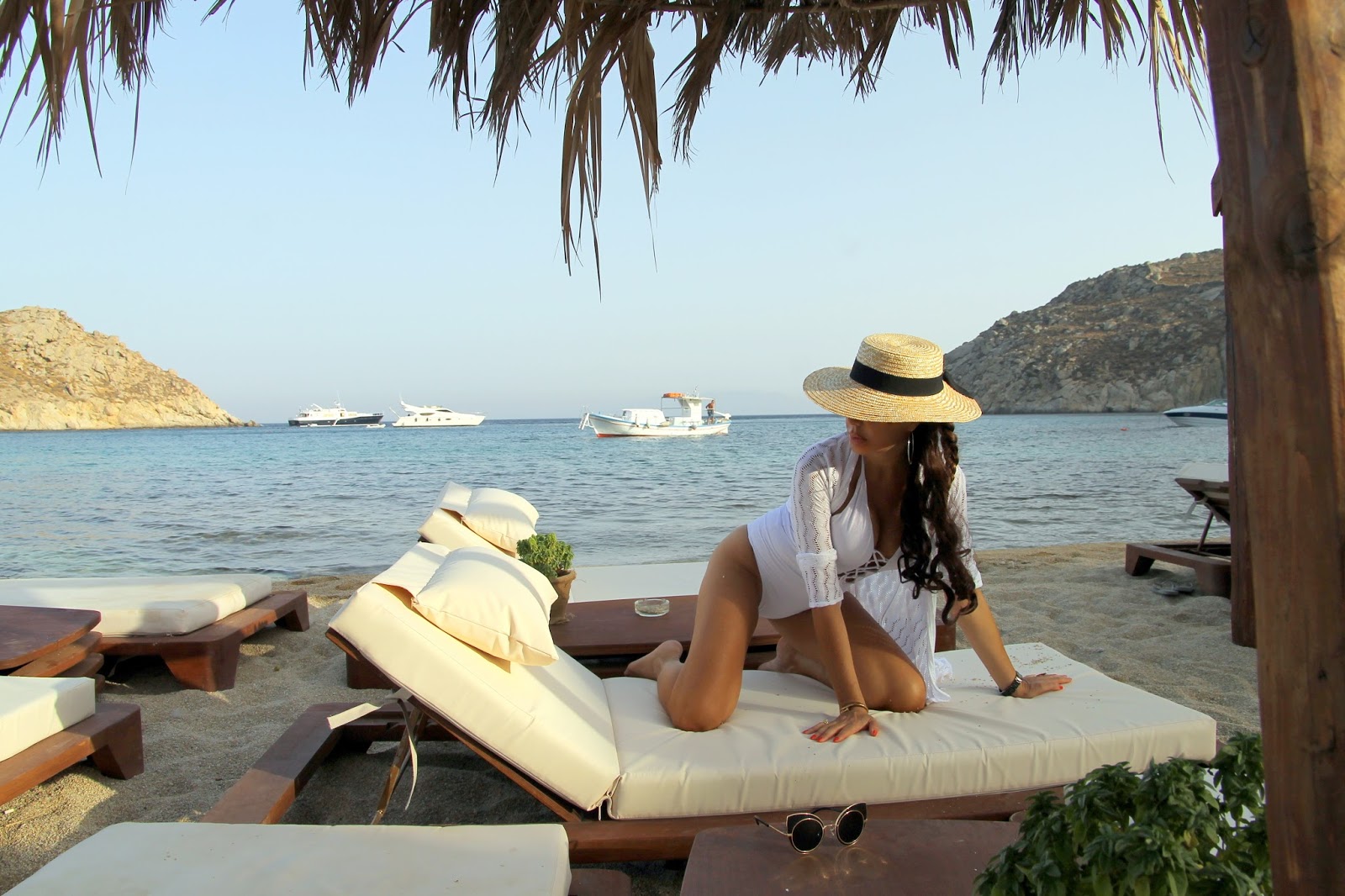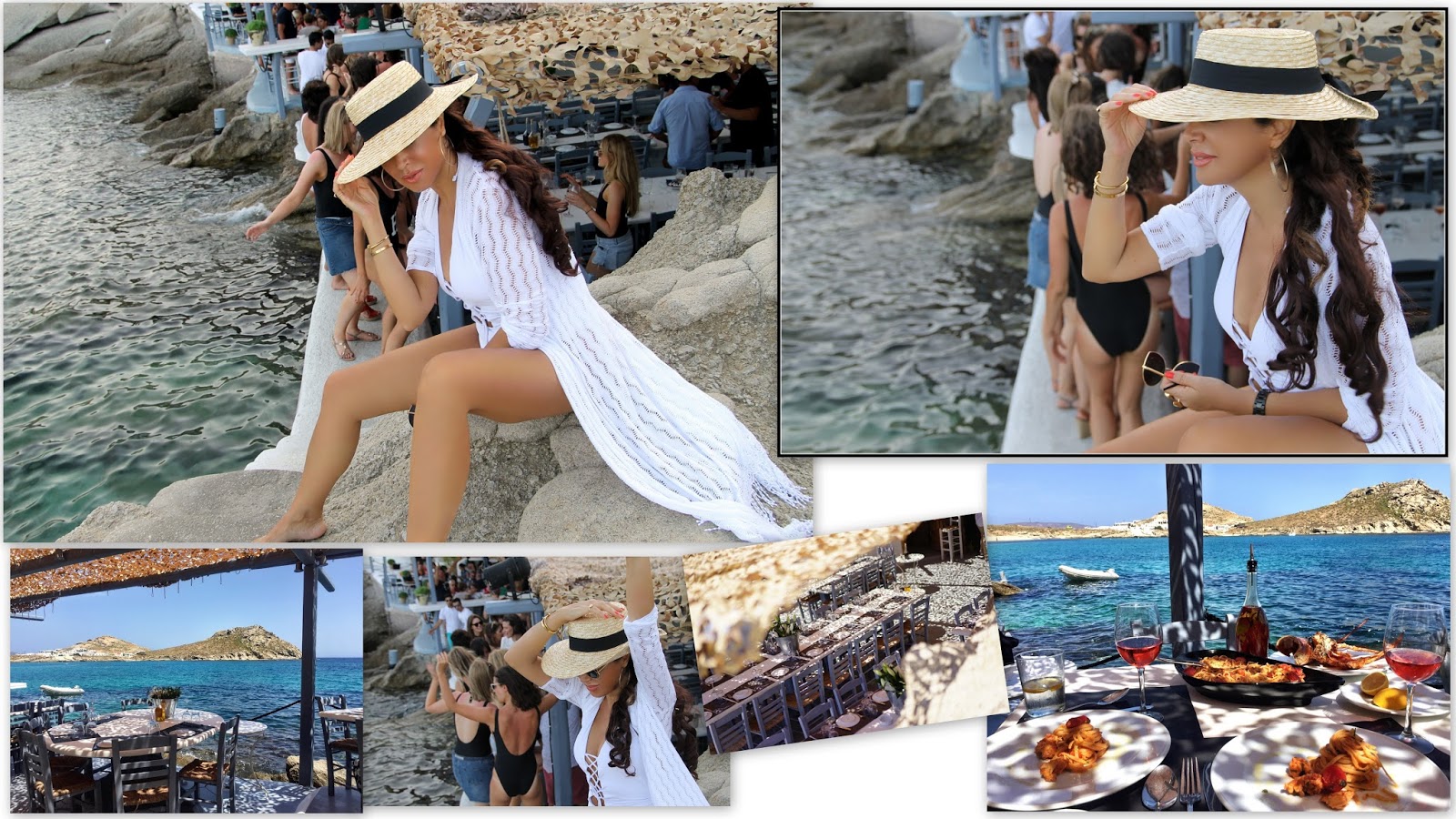 Photos: Jacopo Maria Barile
I was wearing:
J'adore la Mode beach kimono cover up