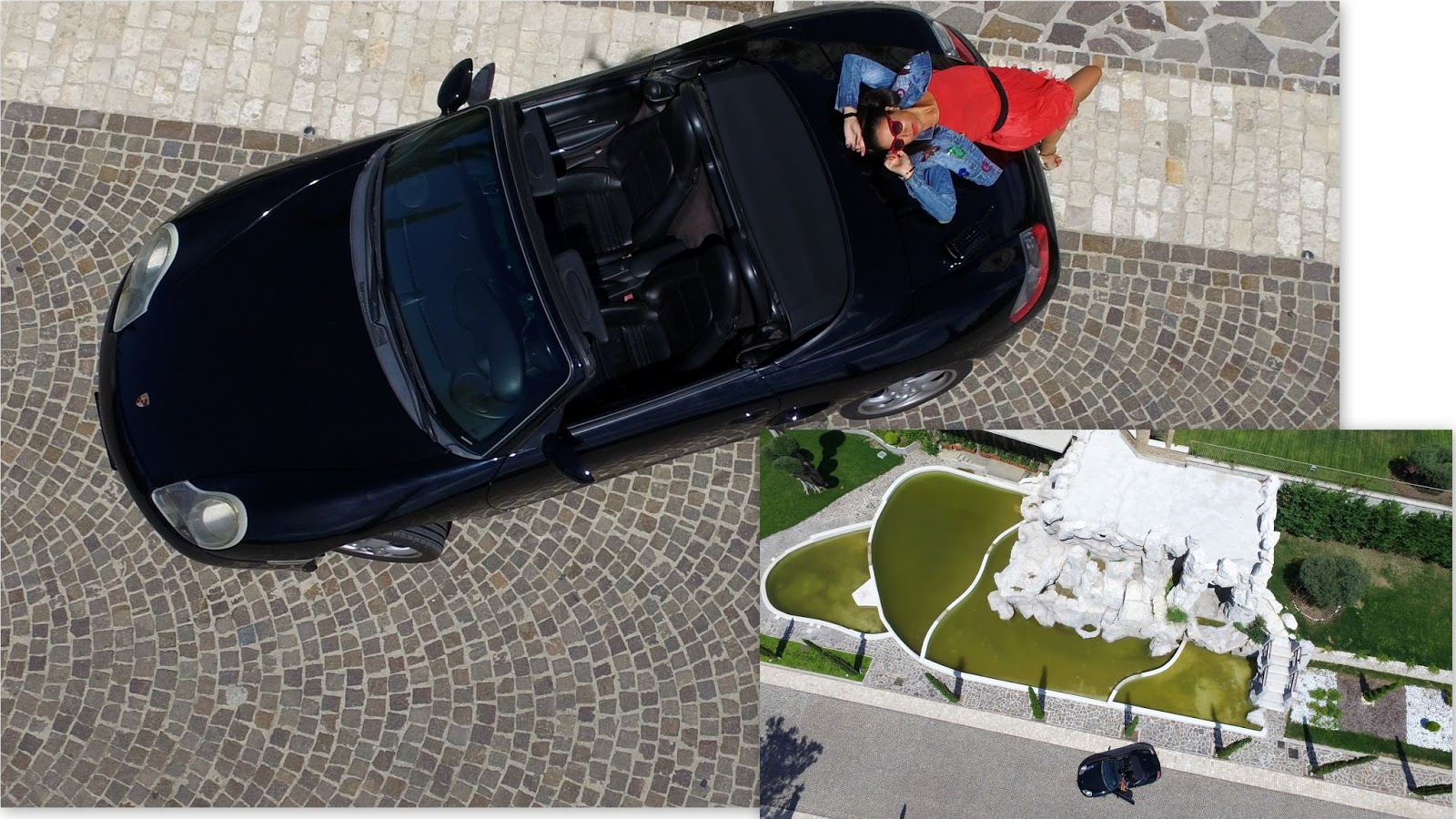 La stagione in corso segna il ritorno delle toppe da cucire, colorate, glitterate o in paillettes: l'importante è averle.
La moda attacca e stacca vede un'esplosione di emoticon e scritte cartoon, in un grande omaggio alla pop art americana, perchè il motto è solo uno: "metterci una pezza", scatenando la propria fantasia e tuffandosi indietro negli anni '90, che non sono mai stati così di tendenza come oggi.
I capi si trasformano in vere e proprie pareti da decorare, rendendo unici e dalla forte personalità vestiti e accessori. E il denim è sicuramente il tessuto che più si adatta al trend, come un manifesto da personalizzare.
Nel mio OOTD ho sdrammatizzato così un elegante abito rosso, con un classico giubbino in jeans customizzato.
Lo shooting del mio outfit è stato realizzato con un drone.
Utilizzare un drone per fare fotografia è stata un'esperienza unica, grazie alla realizzazione di scatti panoramici e alla possibilità di impiegare un punto di vista che difficilmente sarebbe stato utilizzabile in condizioni normali.
(Clicca
qui
per vedere un mio diverso look dove indosso lo stesso giubbino e
qui se vuoi vedere un look con un paio di jeans con toppe).
(Clicca qui per saperne di più sul "patched denim" che si riconferma una delle tendenze più cool anche per questo A/I 2016-17).
The current season marks the return of patches, colored, of glitters or sequins: the important thing is to have them.
This fashion trend sees an explosion of words, flags and emoticons, in
a great tribute to American pop art, because the motto is just one: "to
patch", sparking our imagination and diving back in the '90s, which
have never been so fashionable as now.
Every piece is transformed into real wall to decorate, making unique and with a strong personality clothes and accessories.
Denim is definitely the fabric that is best suited to the trend, as a poster to customize.
In my OOTD I have played down such an elegant red dress with a classic denim jacket.
The photo-shoot of my outfit was made with a drone.
Use
a drone to make photos was a unique experience, thanks to the creation
of panoramic shots and the possibility of using a point of view that it
would be hardly usable under normal conditions.
(Click here to see my different look where I was wearing the same patched denim jacket, and
here to see my outfit where I was wearing a pair of "patched" jeans).
(

Click

here to

learn more about the

"patched denim" which confirms one of the coolest trends for this F/W

2016-17

)

.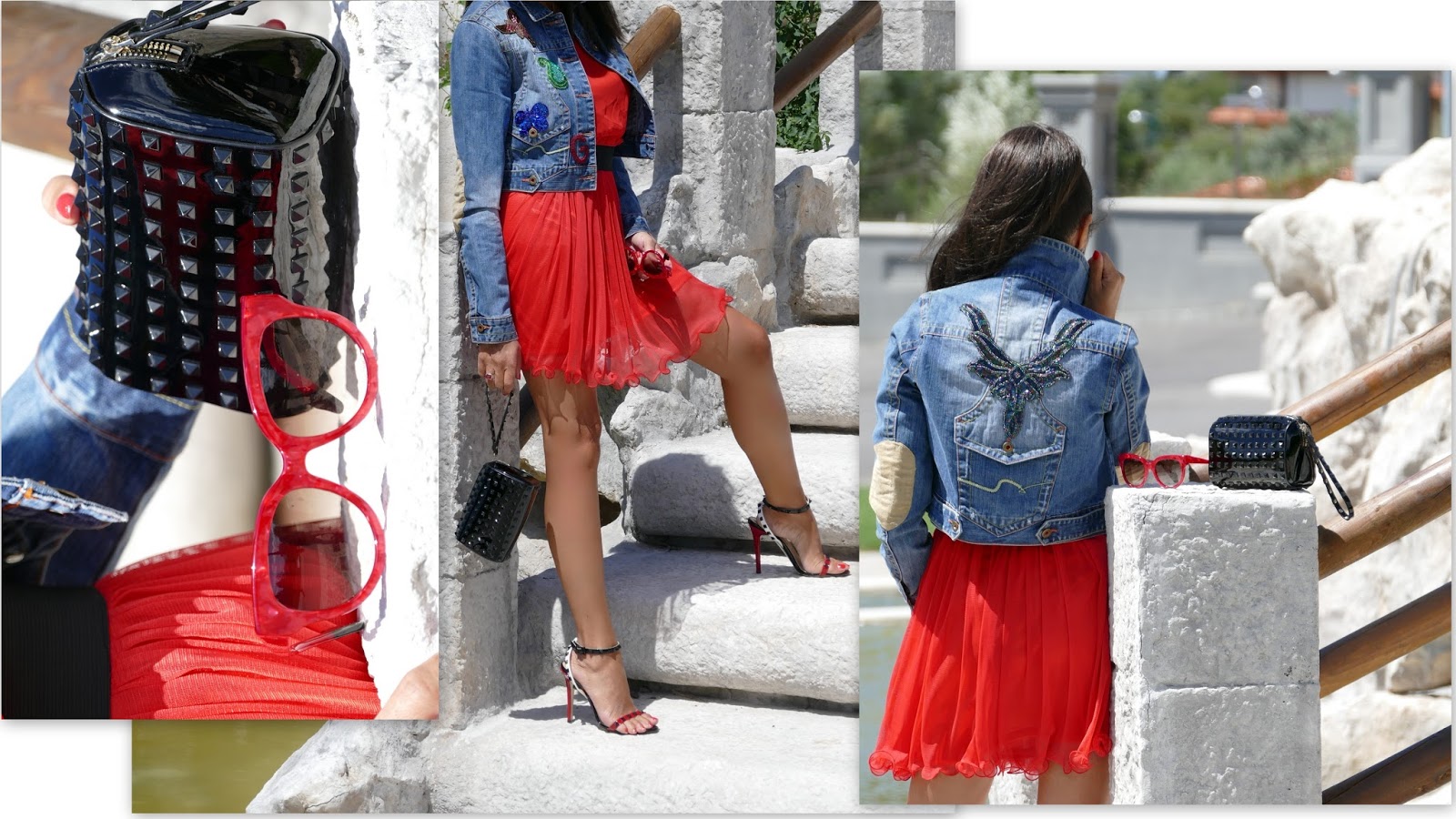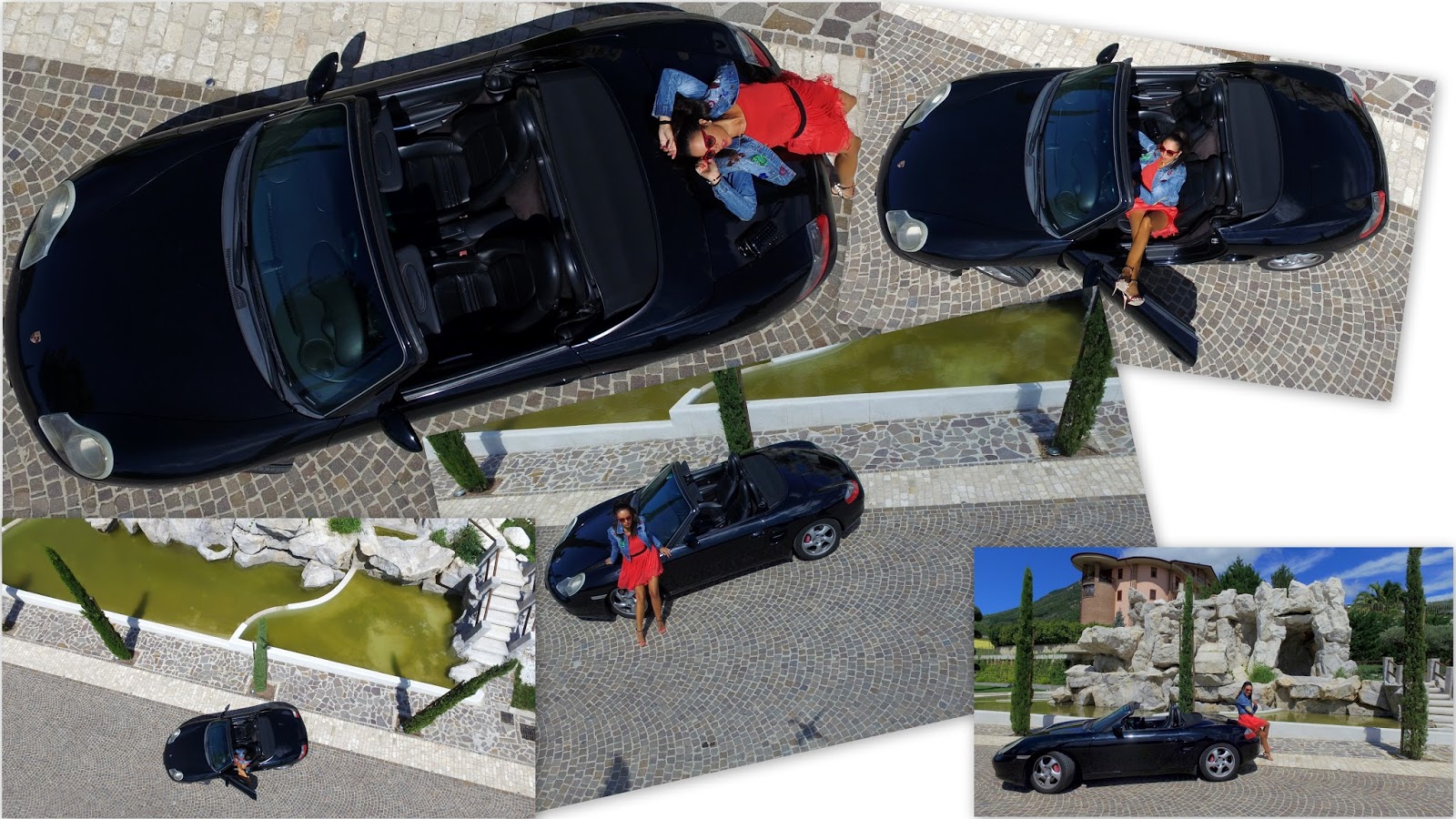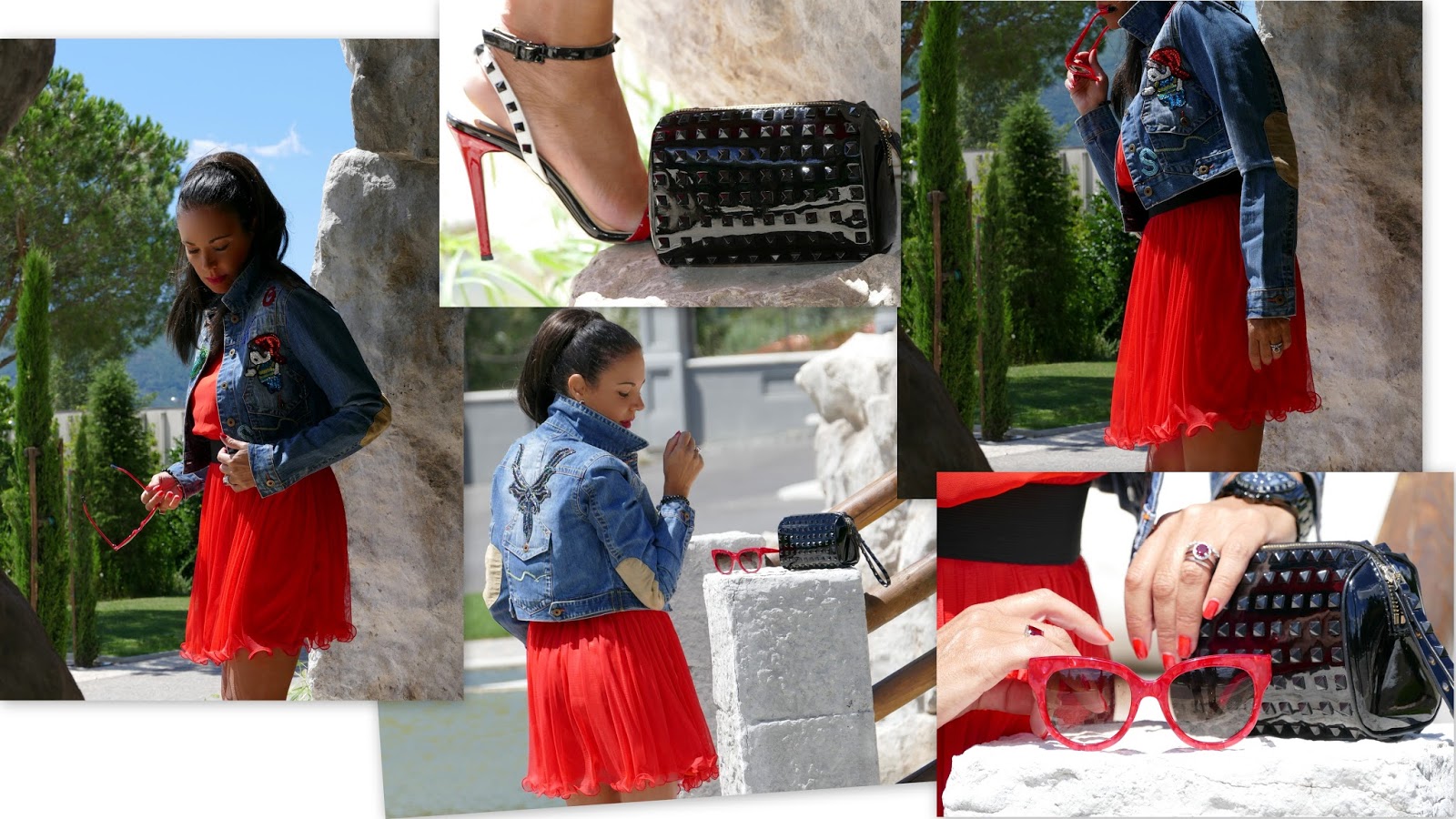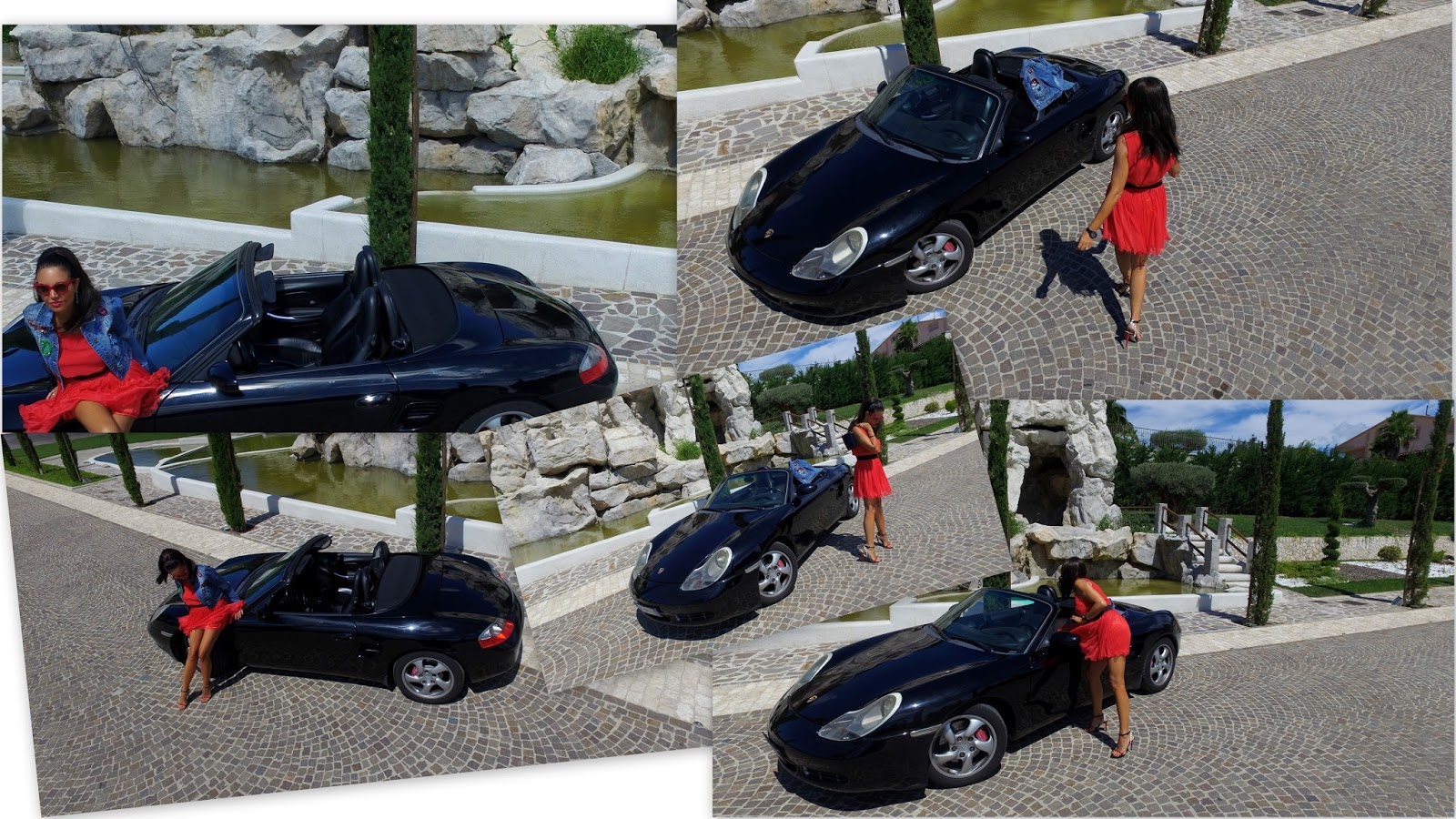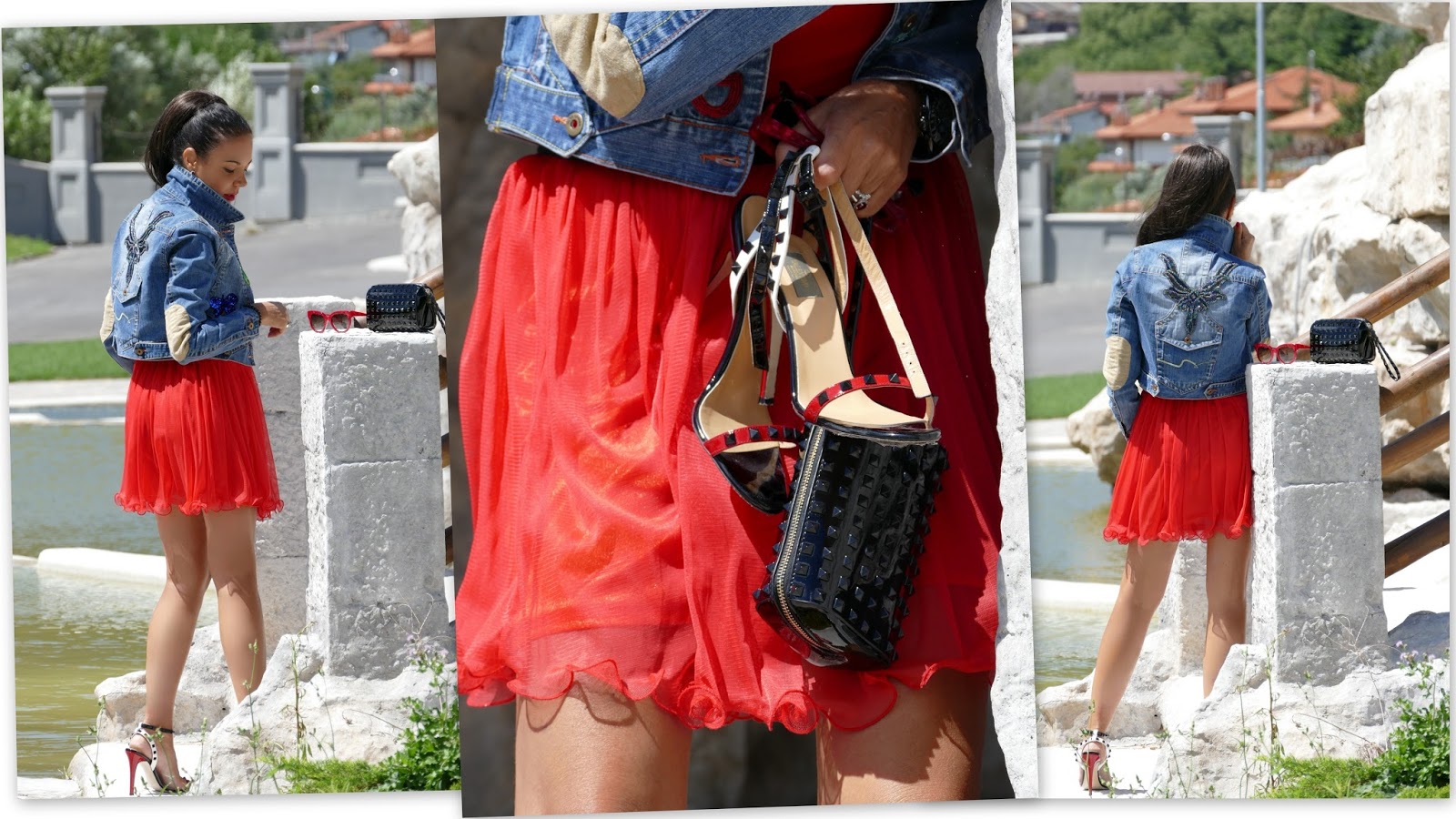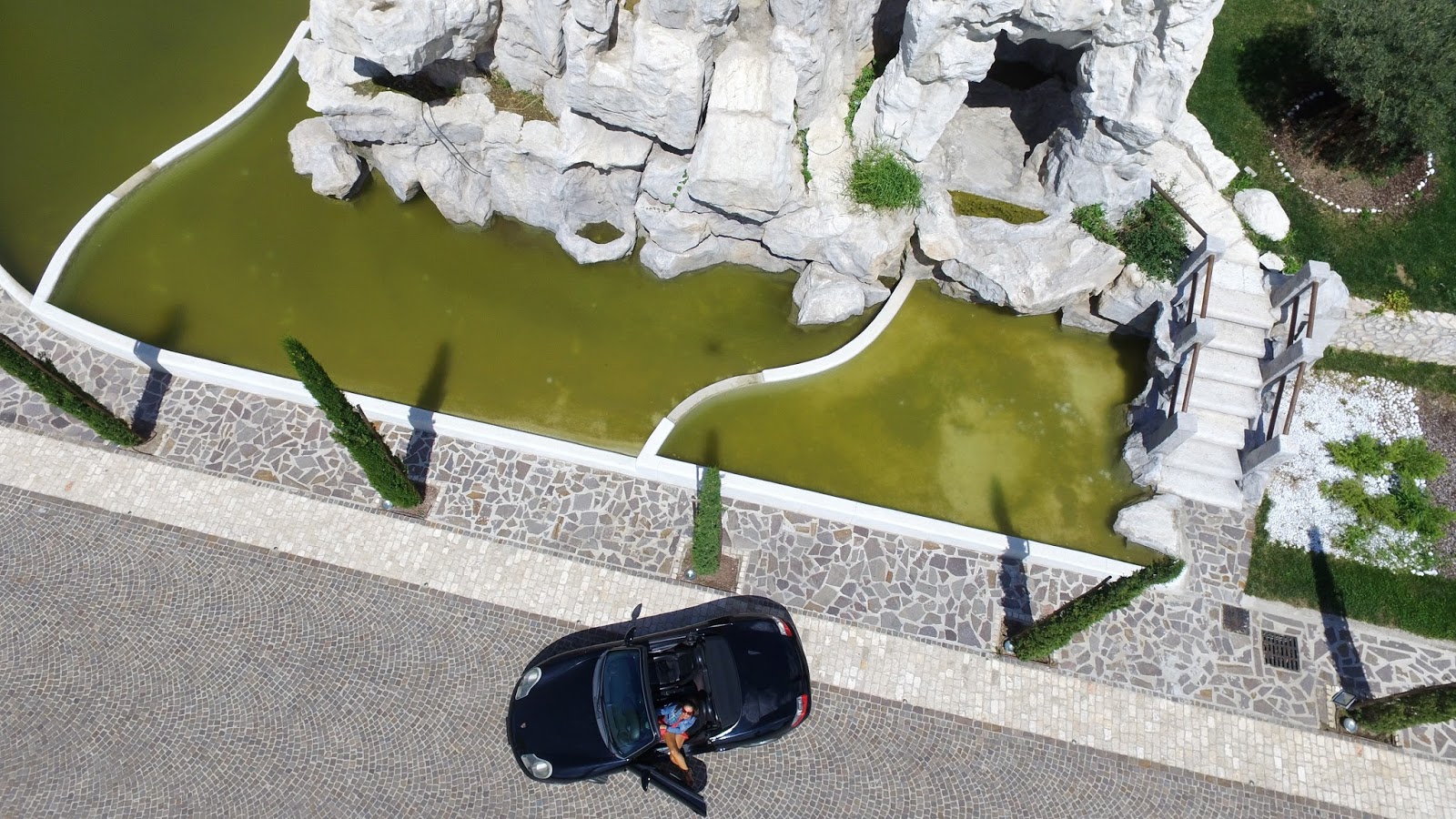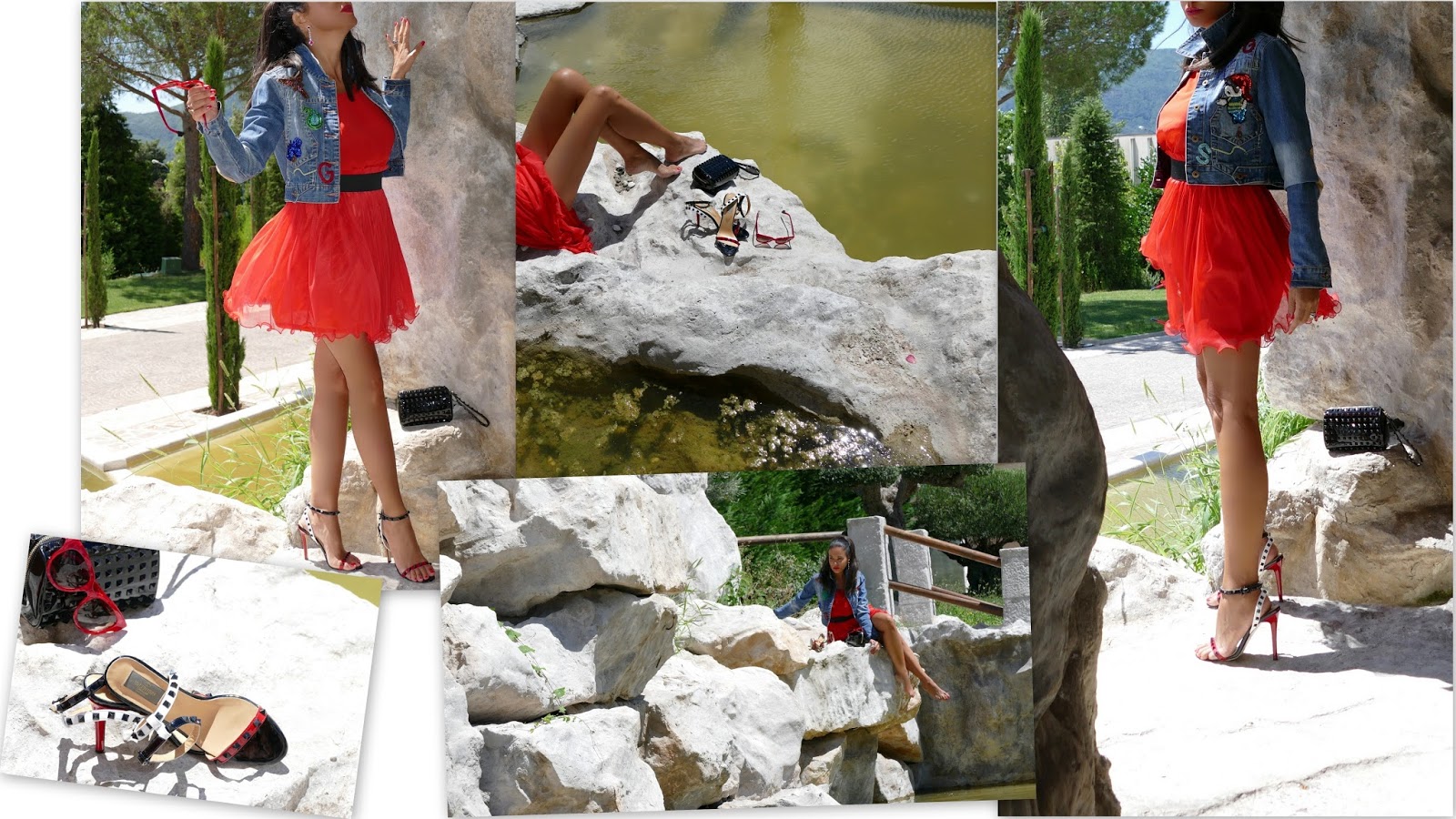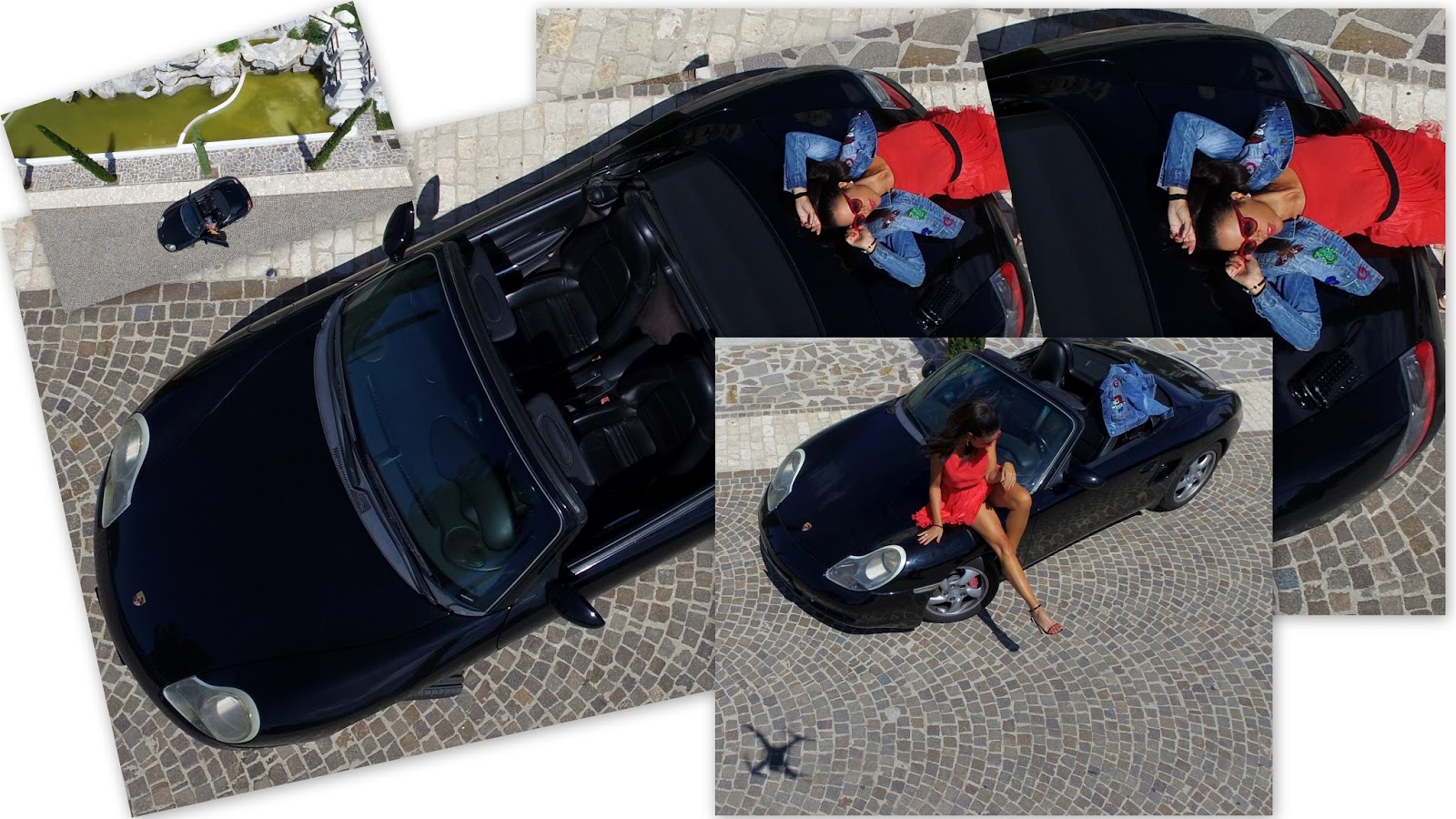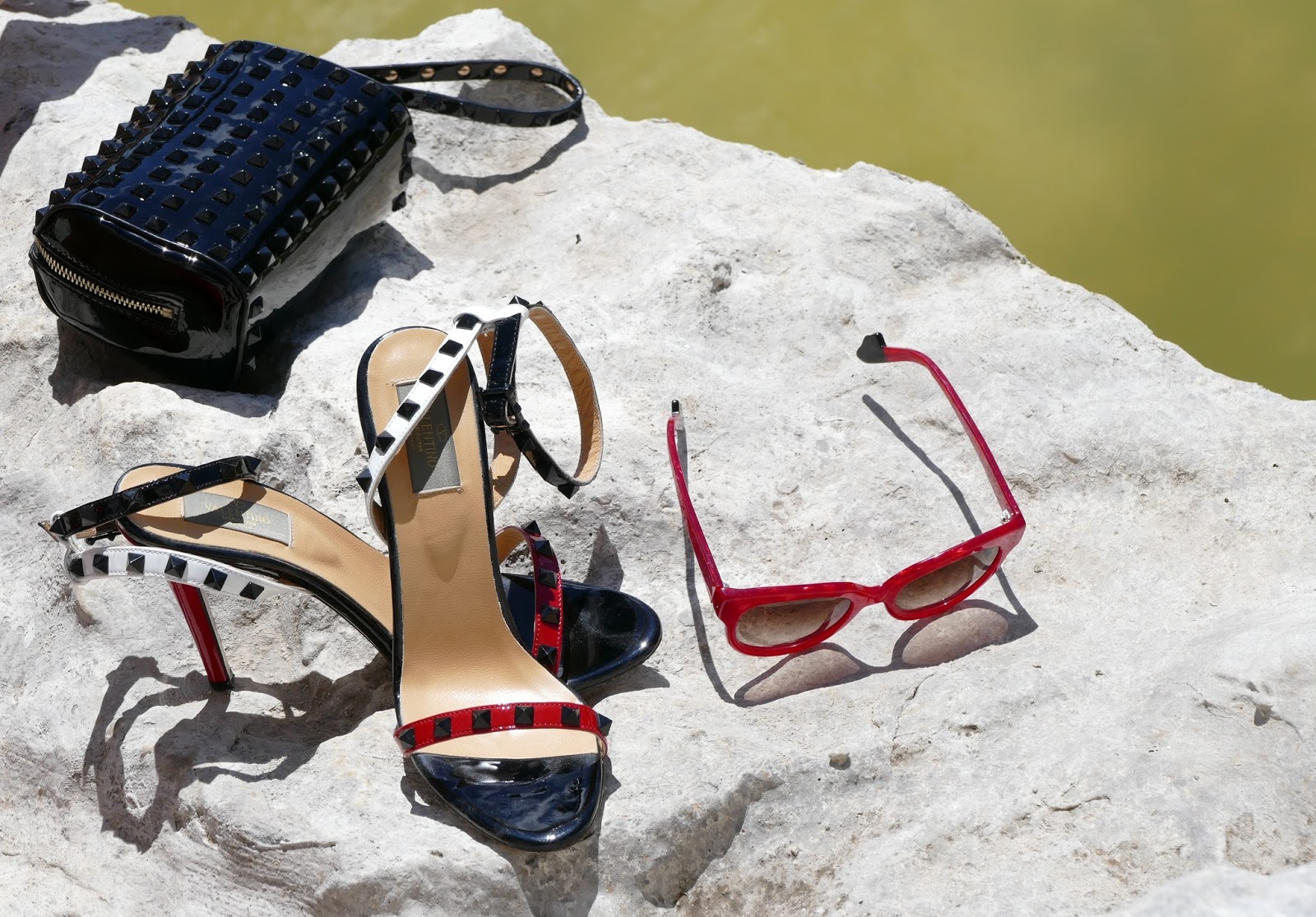 Photos: GerardoFusco.it
I was wearing:
Steve J. & Yoni P. denim jacket