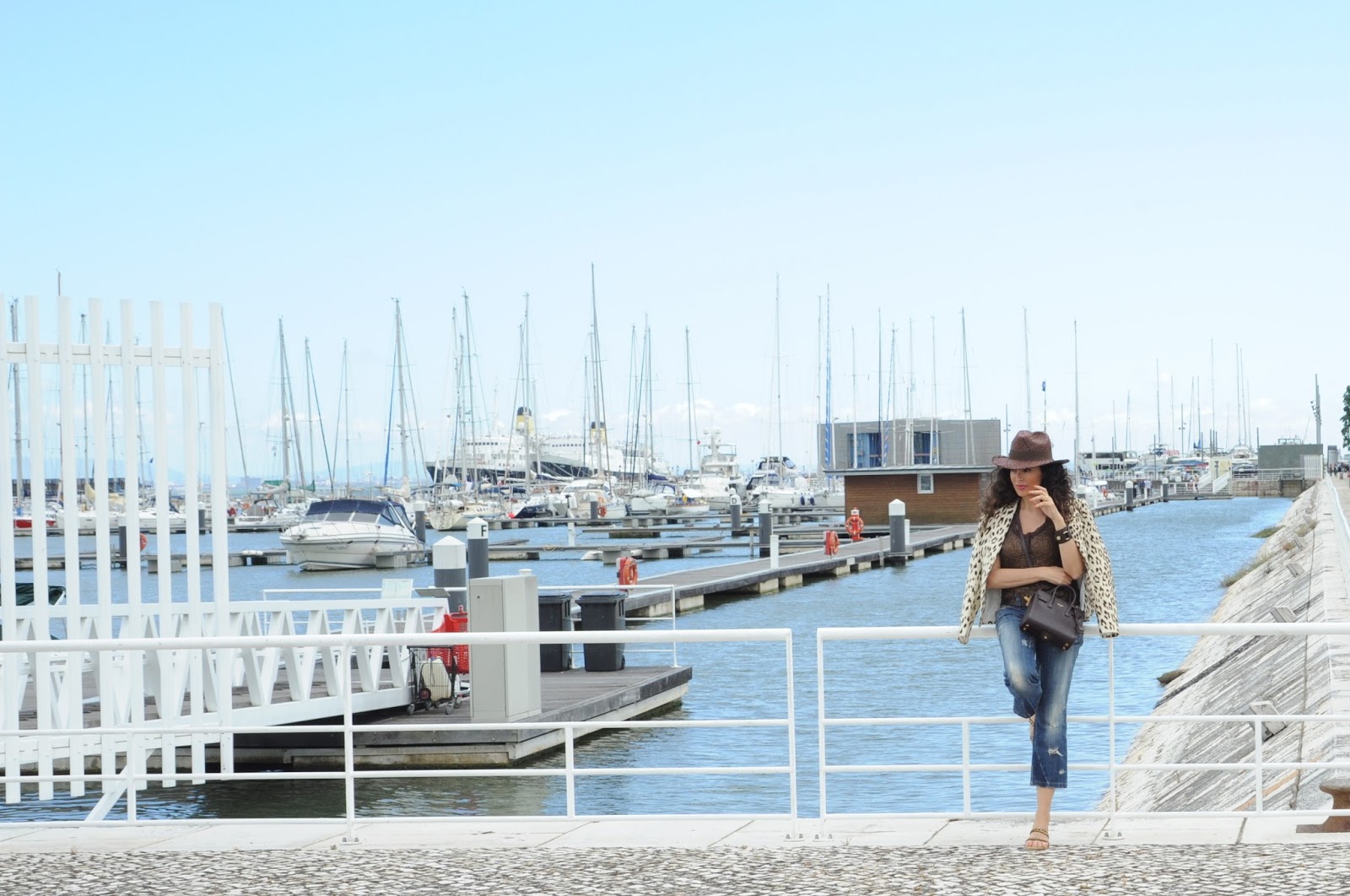 Chic, glam, sexy, pop, provocatorio, lussurioso, l'animalier affascina da sempre grazie alle sue molteplici identità.
Uno dei capisaldi del fashion system, un trend che non conosce stagioni, "the new black", of course!
Ripresentato in più varianti per questa estate 2016, dalla versione classica sino a quella esaltata da colori più vibranti, la stagione del leopard print sembra non finire mai.
Sono in uno dei porti turistici di Lisbona, nel quartiere iper moderno di Parque Das Nações che fu fatto costruire in occasione dell'expo '98, da cui si gode uno splendido panorama della città affacciata sul fiume Tejo.
Lisbona è la città ideale per godere dell'oceano, per navigare o praticare sport acquatici, con la certezza di poter trovare sulla terraferma tutte le attrezzature e i comfort adeguati.
Ho abbinato ad un paio di jeans cropped e un top canotta, un blazer dal taglio classico e sartoriale, in una stampa maculata che unisce il temperamento "aggressive" del pattern alle linee pulite della silhouette e ad una palette decisamente più soft.
Per non perdere mai di vista lo stile, neanche in versione turista.
(Clicca
qui
per vedere un mio diverso look dove indosso un capo spalla in stampa leopard).
Chic, glam, sexy, pop, provocative, lusty, the animal print has always fascinated with its diverse identities.
One of the cornerstones of the fashion system, a trend that knows no season, "the new black", of course!
Re-appeared in several variants for this summer 2016, from the classic
version up to that exalted by the most vibrant colors, the season of
leopard print seems to never end.
I'm in one of the marinas of Lisbon, in the hyper
modern neighborhood Parque Das Nações that was built on the occasion of Expo '98,
which offers a splendid view of the city overlooking the Tagus
River.
Lisbon is an ideal city to enjoy the ocean, surfing and water sports,
with the certainty of being able to find on the mainland all the
equipment and all the possible comforts.
I paired a pair of cropped jeans and a tank top, with
a classic cut and tailoring blazer, in a leopard print that combines the
"aggressive" temperament of the pattern to the clean lines of the silhouette
and a decidedly softer palette.
To never lose sight of the style, even in the tourist version.
(Click here, here and here to learn more about all the leopard print for this summer 2016).
(Click here to see my different look where I was wearing a leo print coat).
Location: Marina Parque Das Nações – Lisbon – Portugal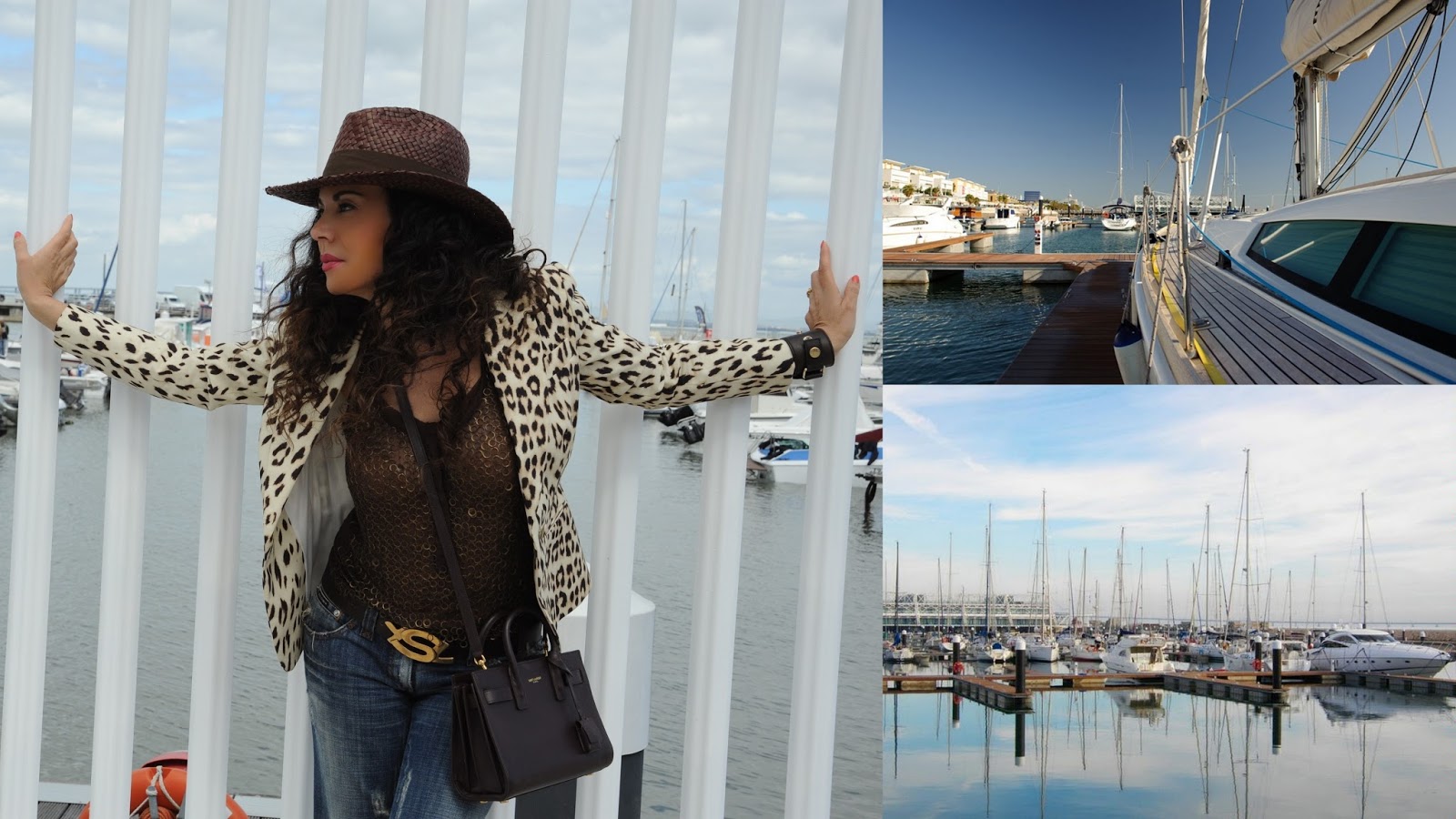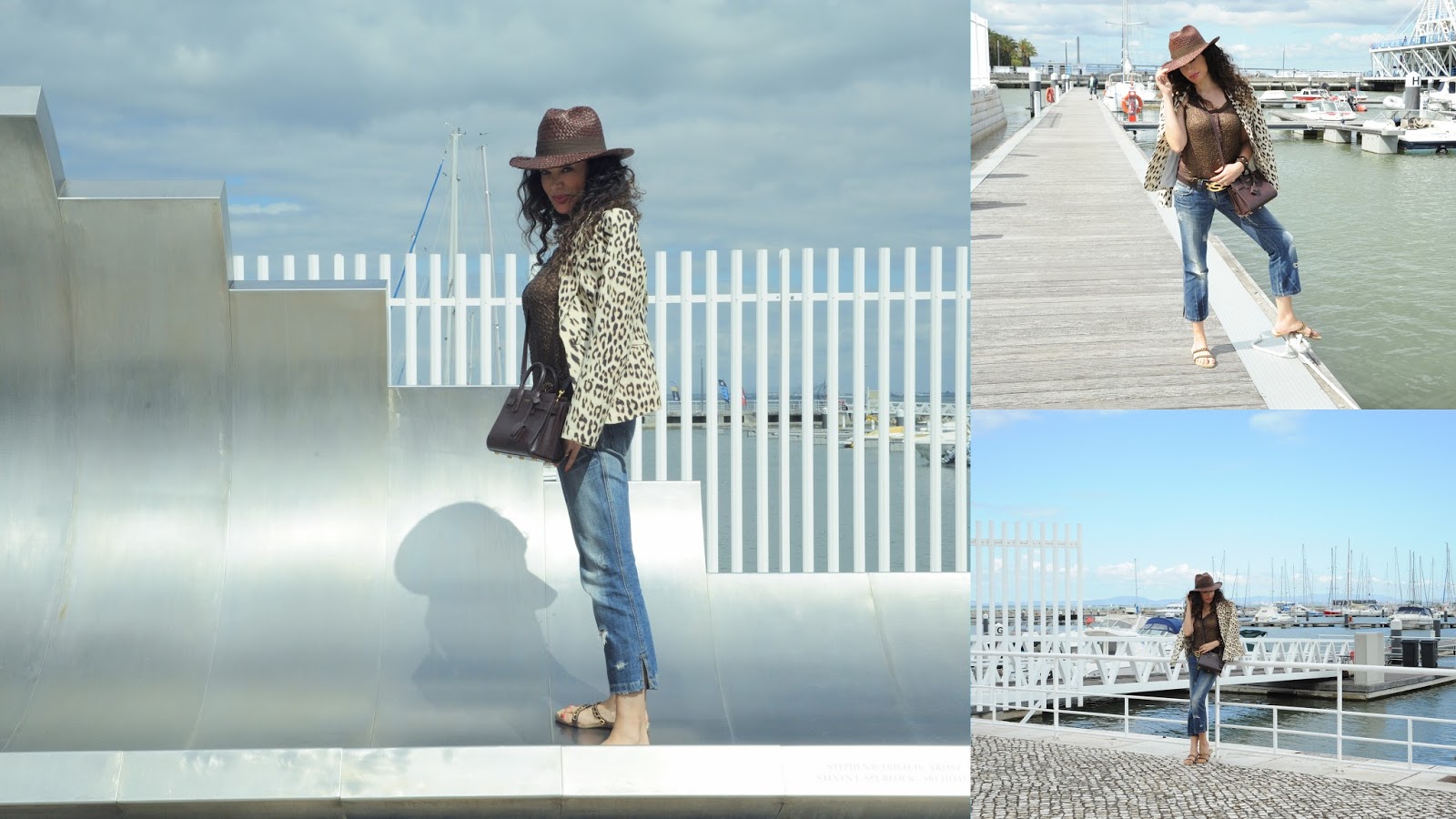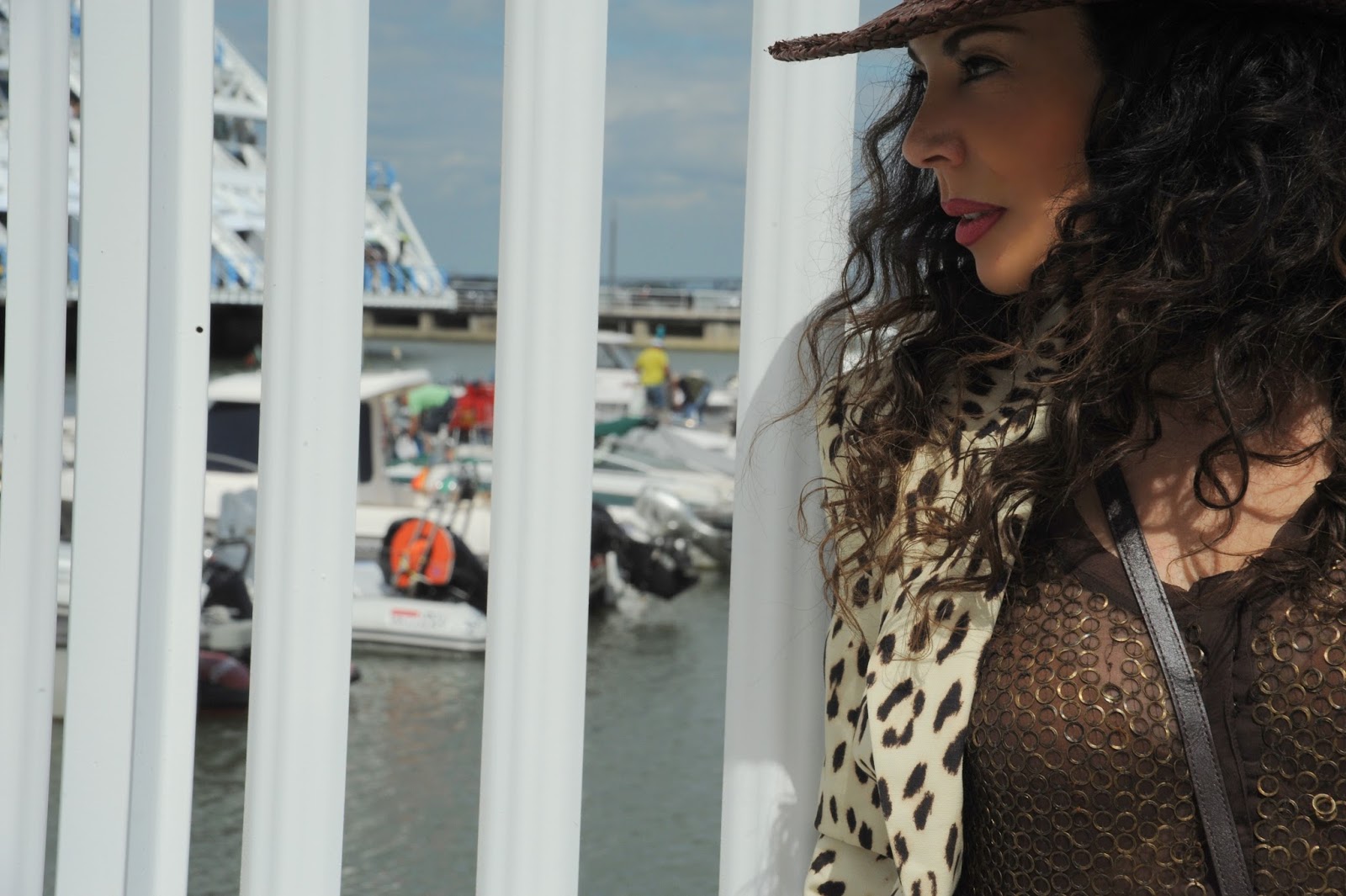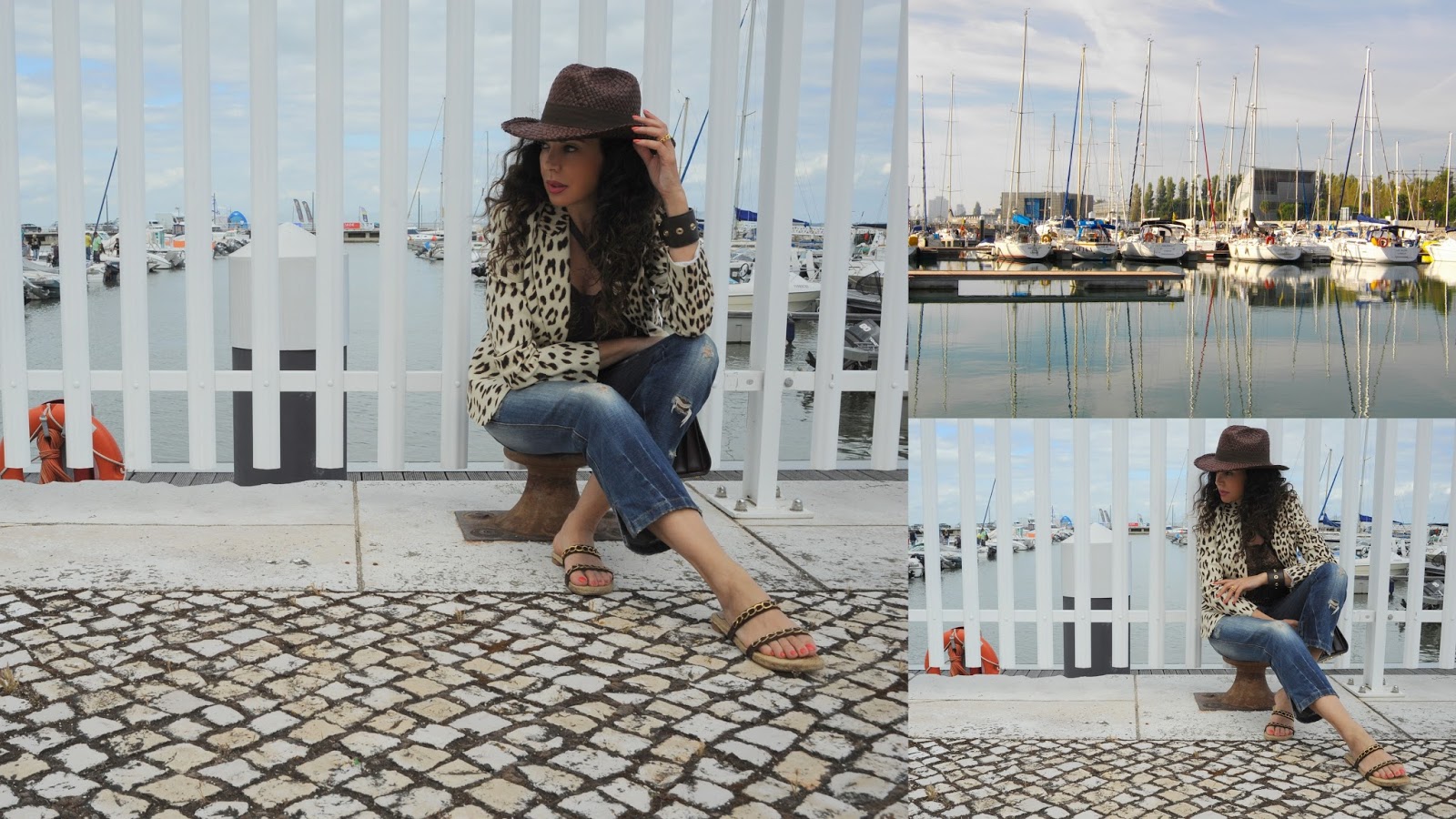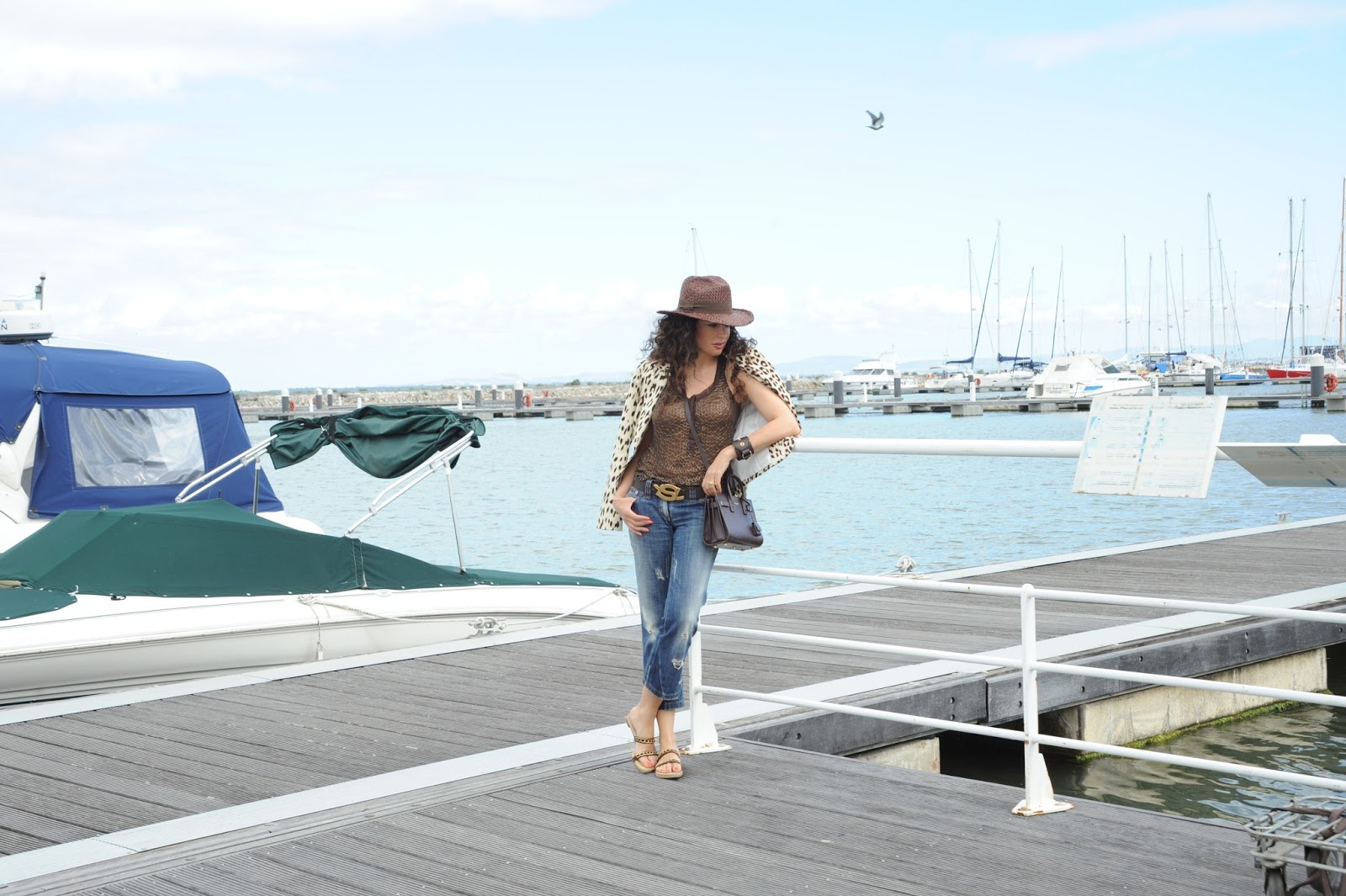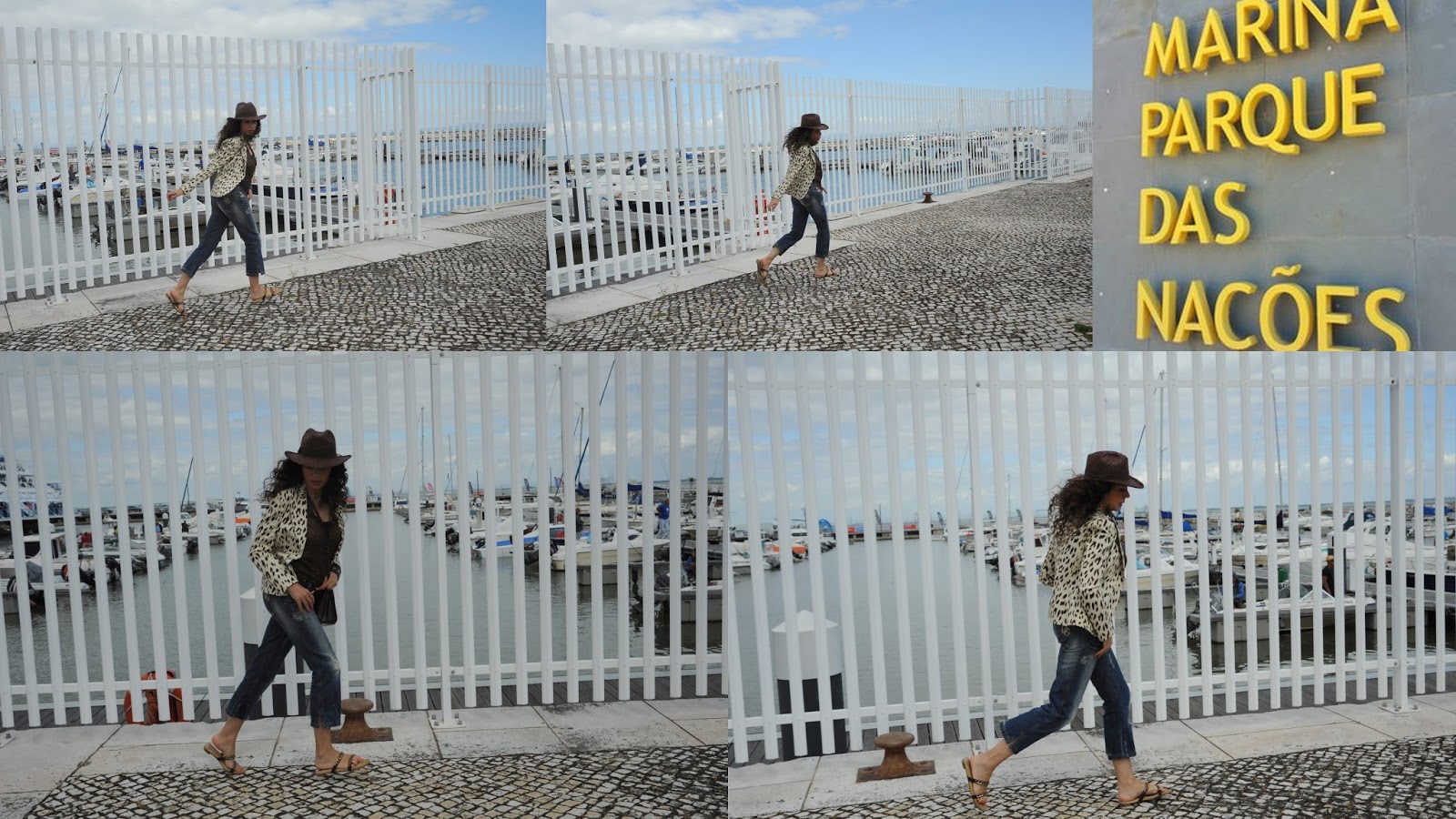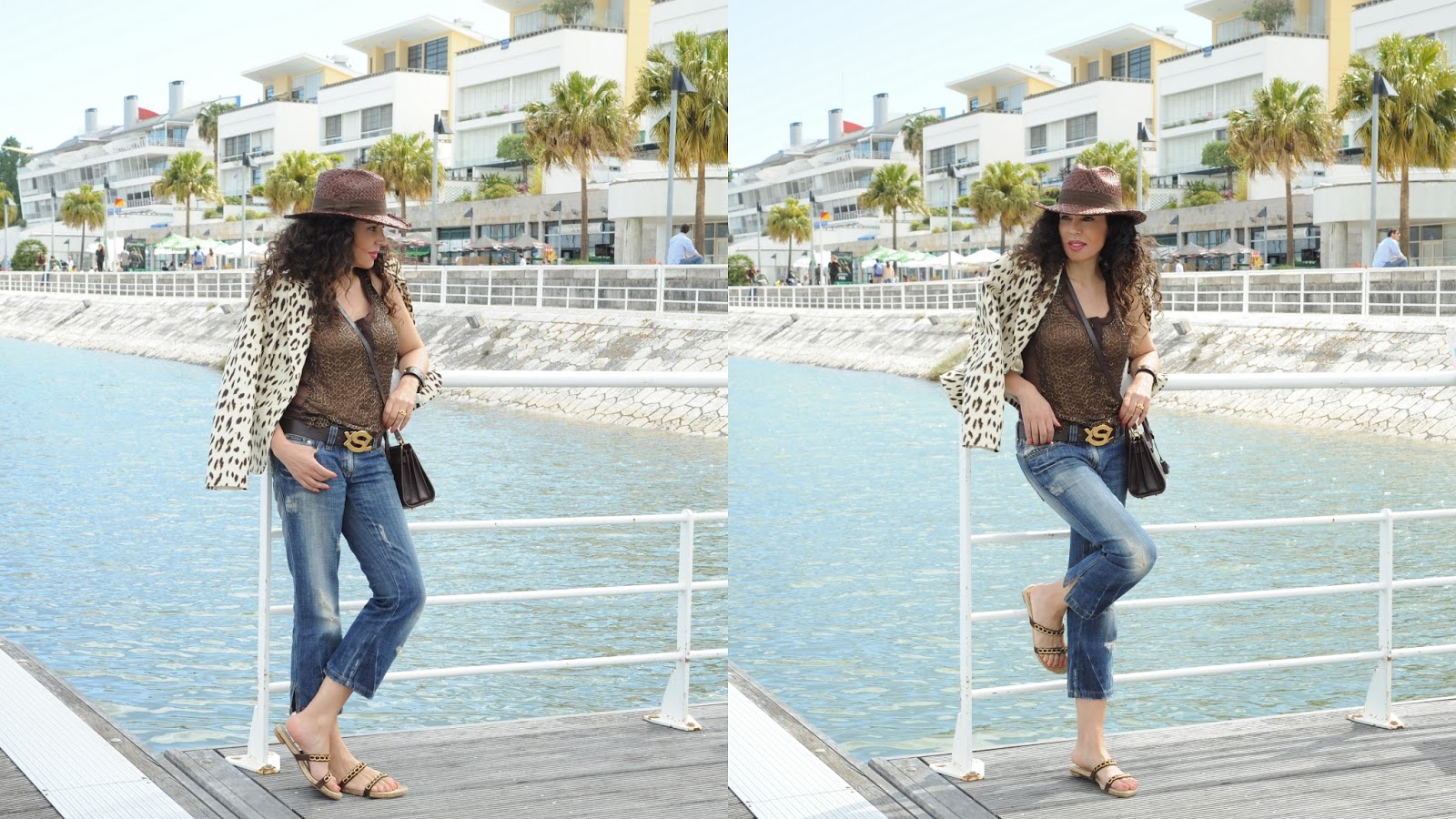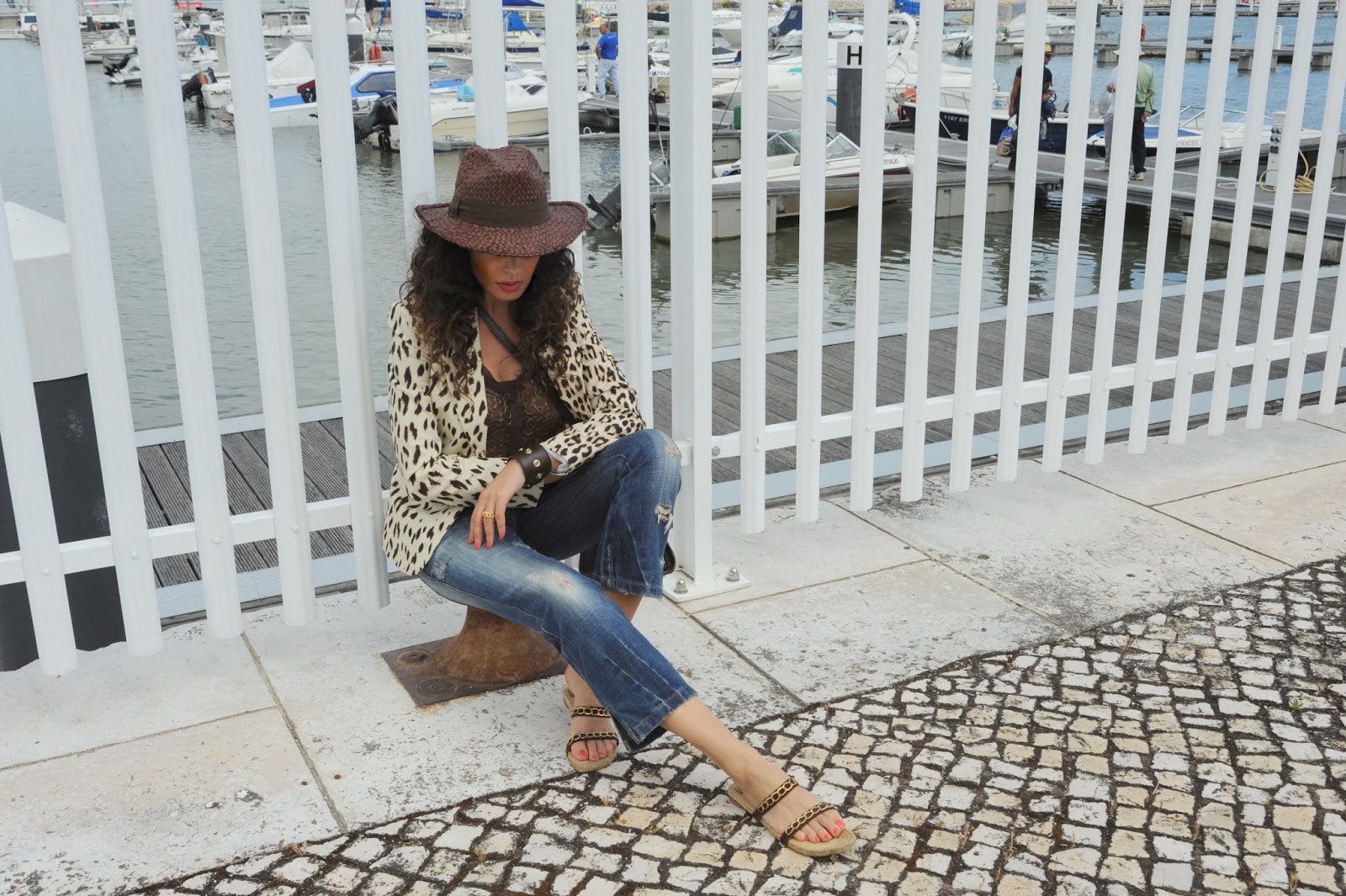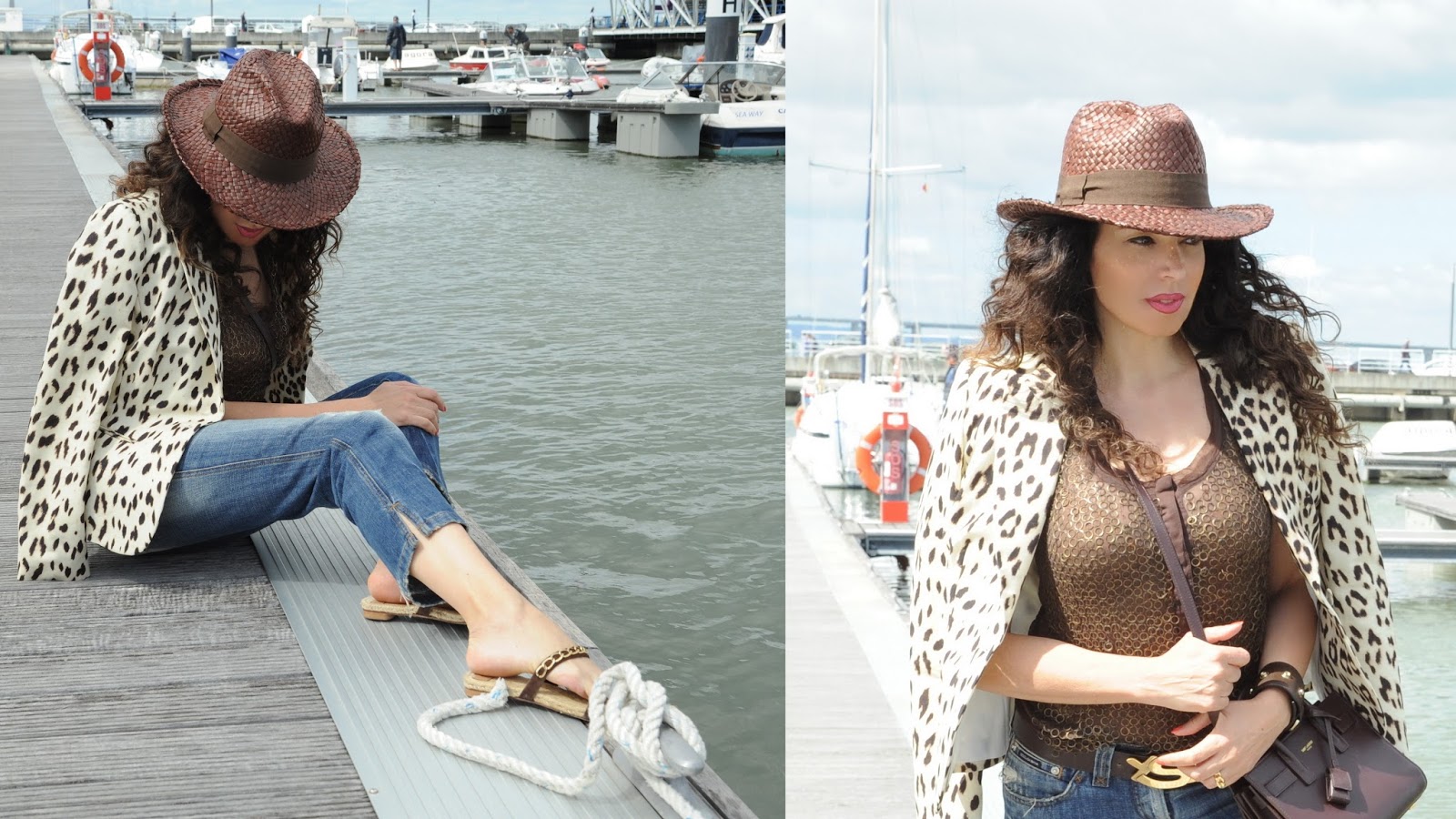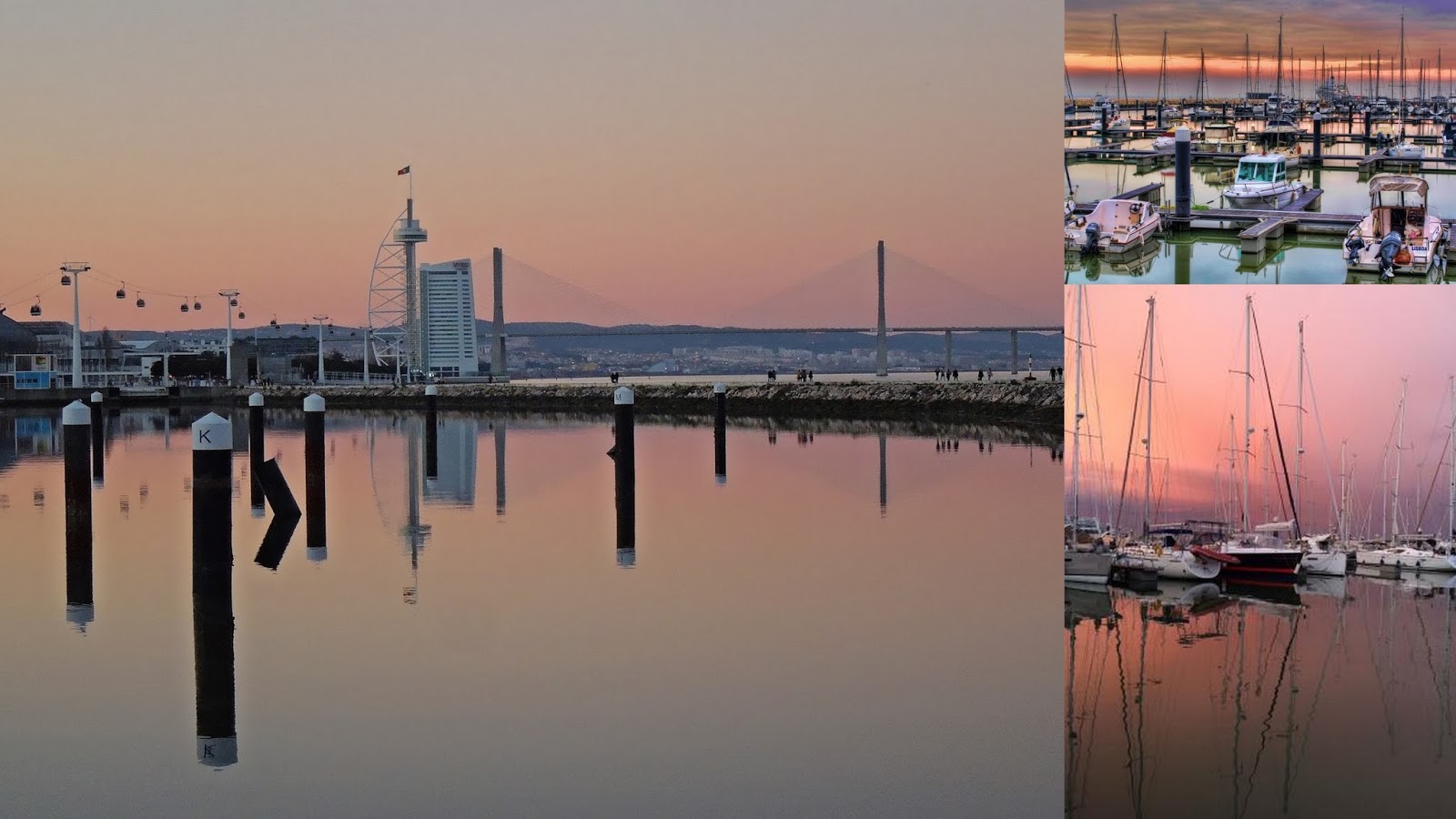 Photos: James Aliberti
I was wearing: