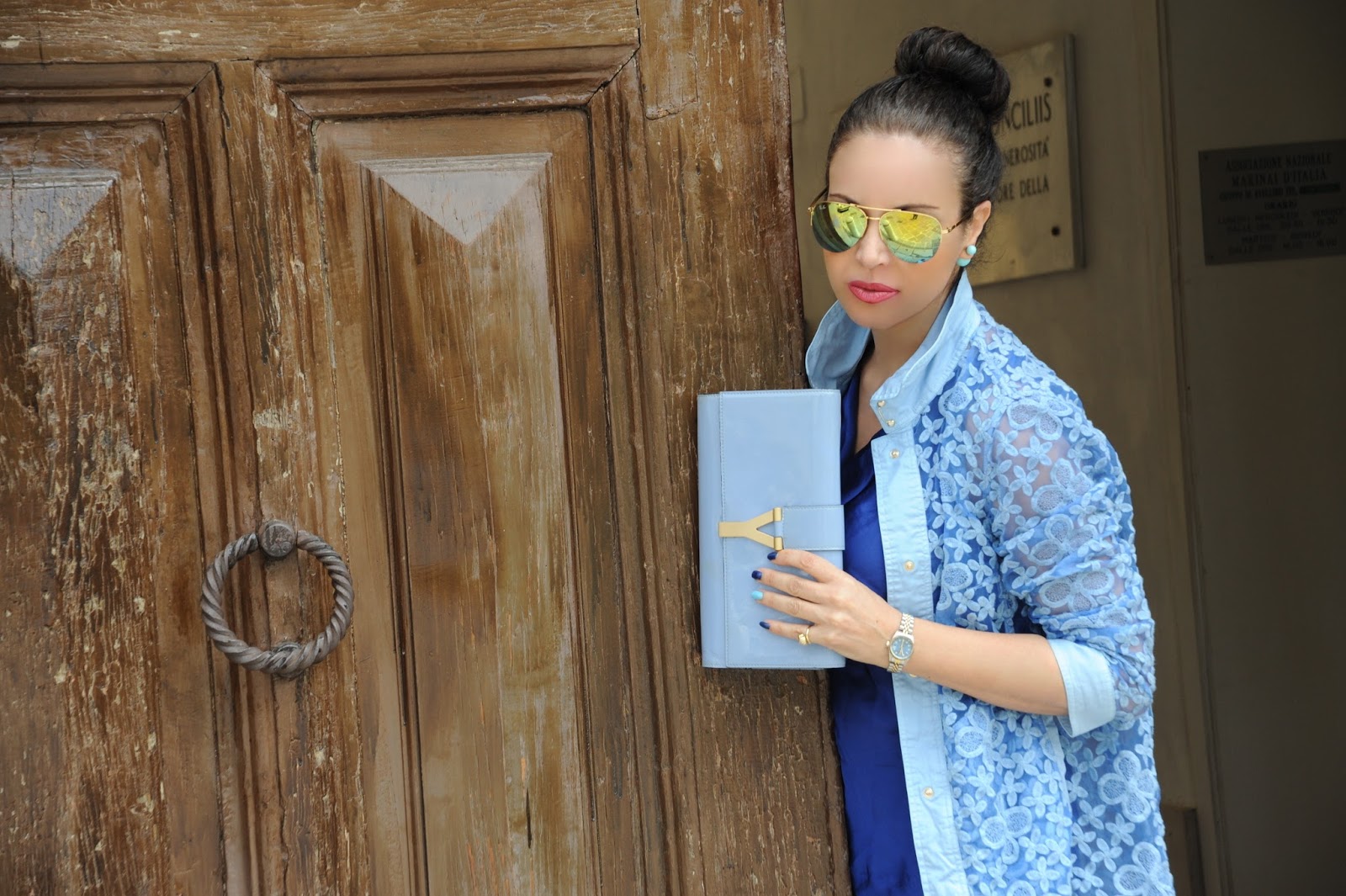 Dal serenity all'elettrico, il blu è il colore di tendenza dell'estate 2016.
Un cappottino in pizzo, capace di un'austerità delicata, che lascia la scena al potere del colore.
Una sfumatura delicata, fresca, versatile, una raffinata tinta pastello, che gioca e si sposa magnificamente con la sfumatura di blu più intensa e vibrante di una blouse, abbinati ad un paio di jeans cropped, perchè il denim è la tendenza che supera le stagioni e le epoche contagiando tutti, in un mix di colori richiamati dallo spirito glam degli accessori, per un risultato decisamente effortless chic.
Per essere eleganti, senza rinunciare al colore.
(Clicca
qui
per vedere un mio diverso look in blu elettrico).
From the

serenity to electric, blue is the color trend of summer 2016.
A lace coat, capable of delicate austerity, which leaves the scene to the power of color.
A soft, fresh, and

versatile shade

, a refined pastel color, that playing and marries beautifully with the

more intense

and vibrant blue hue of a blouse, combined with a pair of cropped jeans, because denim is

an evergreen tendency

that exceeds seasons and ages, in a mix of colors recalled from

glam

spirit

of the accessories

, for a very effortless chic result.
To be stylish without sacrificing

color.
(Click here to see my different look in shades of electric blue).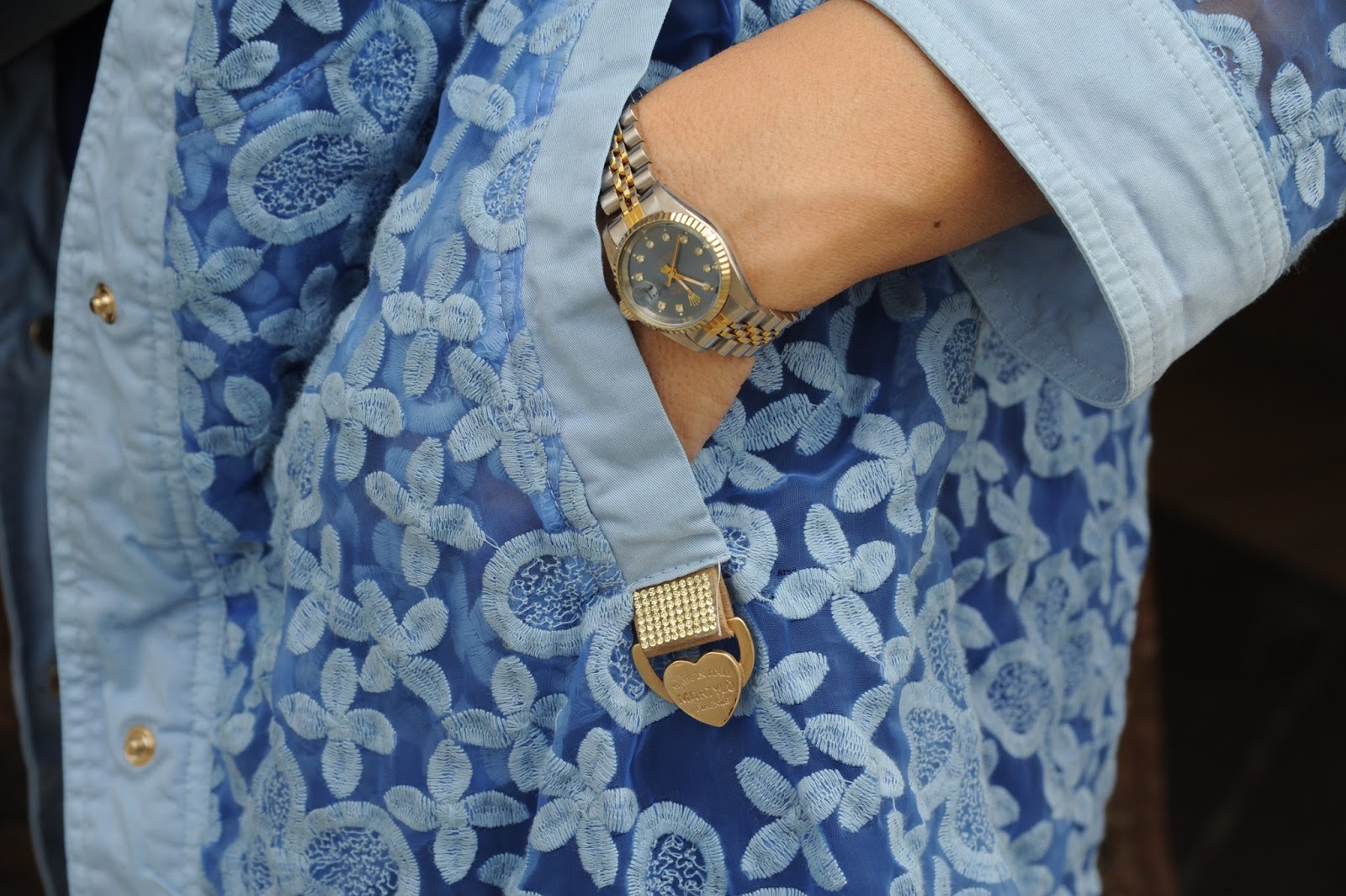 Photos: Jacopo Maria Barile
I was wearing:
Saint Laurent Paris "Y" clutch