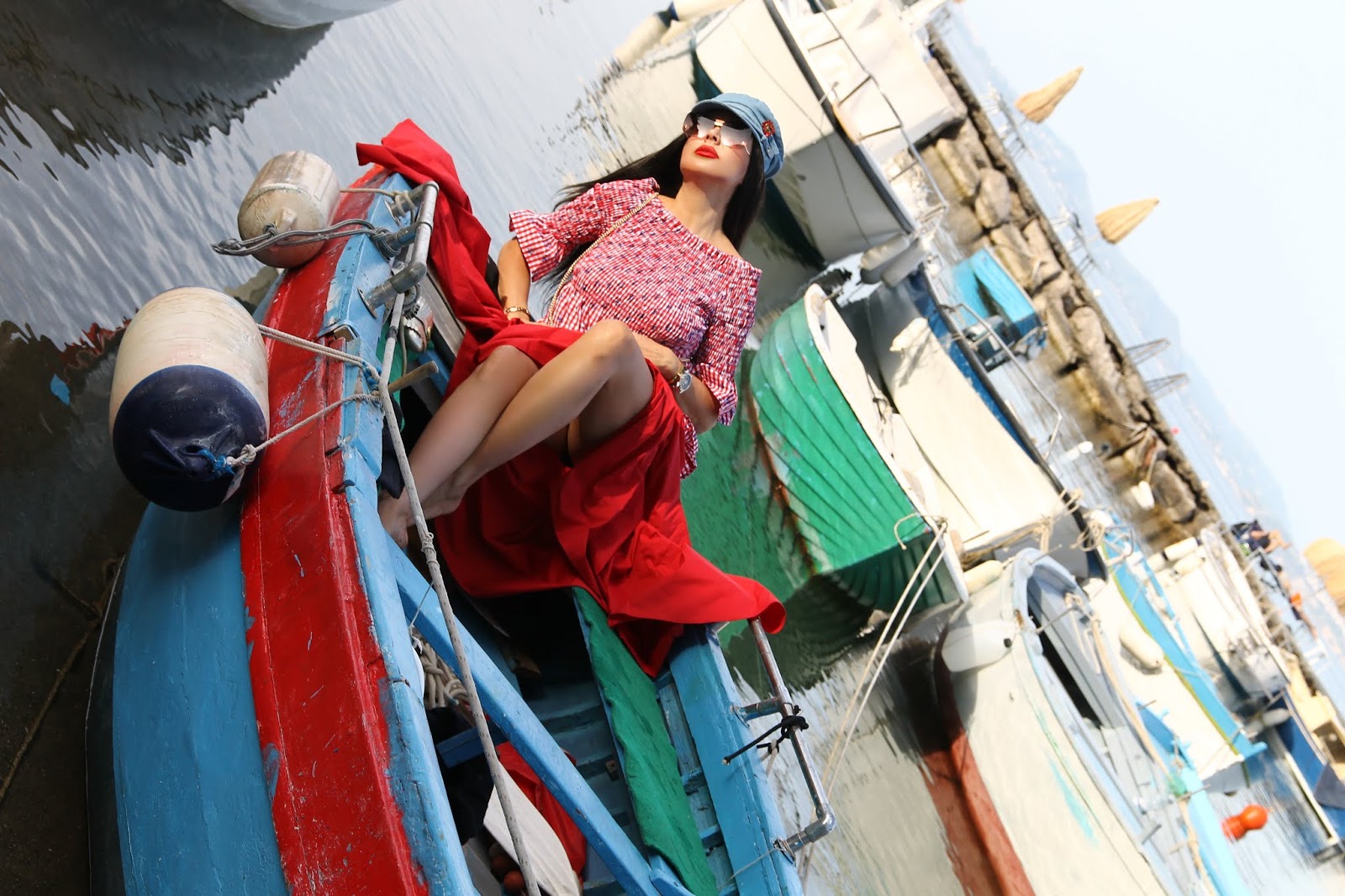 Ritmi lenti, comodamente sdraiati, in una mano un drink di frutta,
l'ipod nelle orecchie e tanto sole a baciare la pelle.
A Ischia è bello
vivere così, in pigra eleganza, avvolti in questa atmosfera chic, di
ombrelloni dalle stoffe variopinte, piccole boutique di varie
preziosità, gomitoli di vicoli,
e
bianchi yacht che gettano l'ancora in
un luogo che dove lusso e natura vanno perfettamente d'accordo.
Chi ama trovarsi in una "cartolina tridimensionale", in quei luoghi
tanto pieni di angoli suggestivi e di bellezza naturale da sembrare
finti, non potrà fare a meno di fare un tuffo nell'incanto di una delle spiaggette di Ischia.
Sarà perché si respira anche aria di marinai, Ischia è un'antica isola di uomini di mare che vivono proprio qui, lavorano, cuciono le reti, preparano gli attrezzi per la pesca e salpano verso ore di paziente attesa
che qualcosa abbocchi.
Con le loro facce cotte dal sole e dalla salsedine,
le mani tagliate dalle reti, e il
vociare chiassoso, i pescatori sono uno dei miti della mediterraneità.
Sull'arenile si trovano spesso le numerose barchette di legno dei pescatori
tirate a secco sulla sabbia che, assieme al profumo di pesce fresco che
esce dai ristorantini tipici affacciati sul mare, rendono l'atmosfera
autentica e piacevole.
E' qui che ho scelto di fotografare il mio ootd, un lungo gonnellone rosso e un top off-the-shoulder a fiori, tra le piccole imbarcazioni colorate dai nomi improbabili, le formelle di sughero rosso, i galleggianti per le
reti e le conchiglie sulla riva, souvenir che la spiaggia dei pescatori
regala a chi sceglie di fare un tuffo nella vita della gente di mare… respirando un mondo antico, di un'affascinante semplicità.
So much perfection in just 17 square miles.
The glorious island of Ischia has all the ingredients to concoct a seriously good Italian vacation.
The vivid colours of Ischia exude a happy-go-lucky pace you'll only understand if you've grown up on a small island.
The fertile green countryside pockmarked with tufa and strewn with the pink vines of wild-growing Bougainvillea, gracefully dissolves into whitewashed villages and tutti frutti coloured seaside towns.
The deep azure blue sky reaches down in greeting to the crystal waters of Ischia's beaches and bays.
The island has about 50 km of beaches scattered a little bit along all municipalities.
Each beach has a special beauty that distinguishes it from the others and makes it unique.
Beach lovers are spoilt for choice as Ischia's coastline is formed of golden sandy stretches of beach and twinkling bays, used by local fisherman to leave their boats on dry land.
Blue hues dominate the enchanting bays: cyan skies, turquoise waters and uniformed royal blue parasols line up along the pristine sands.
Right here I chose to photograph my ootd, a red maxi skirt and a floral off-the-shoulder top, among the small colored boats with improbable names, the red cork tiles, the floats for the nets and the shells on the
shore, souvenir that the fisherman's beach offers to those who choose to take a dip in the life of the seafarers… breathing an ancient world, of fascinating simplicity.
Location: Ischia – Italy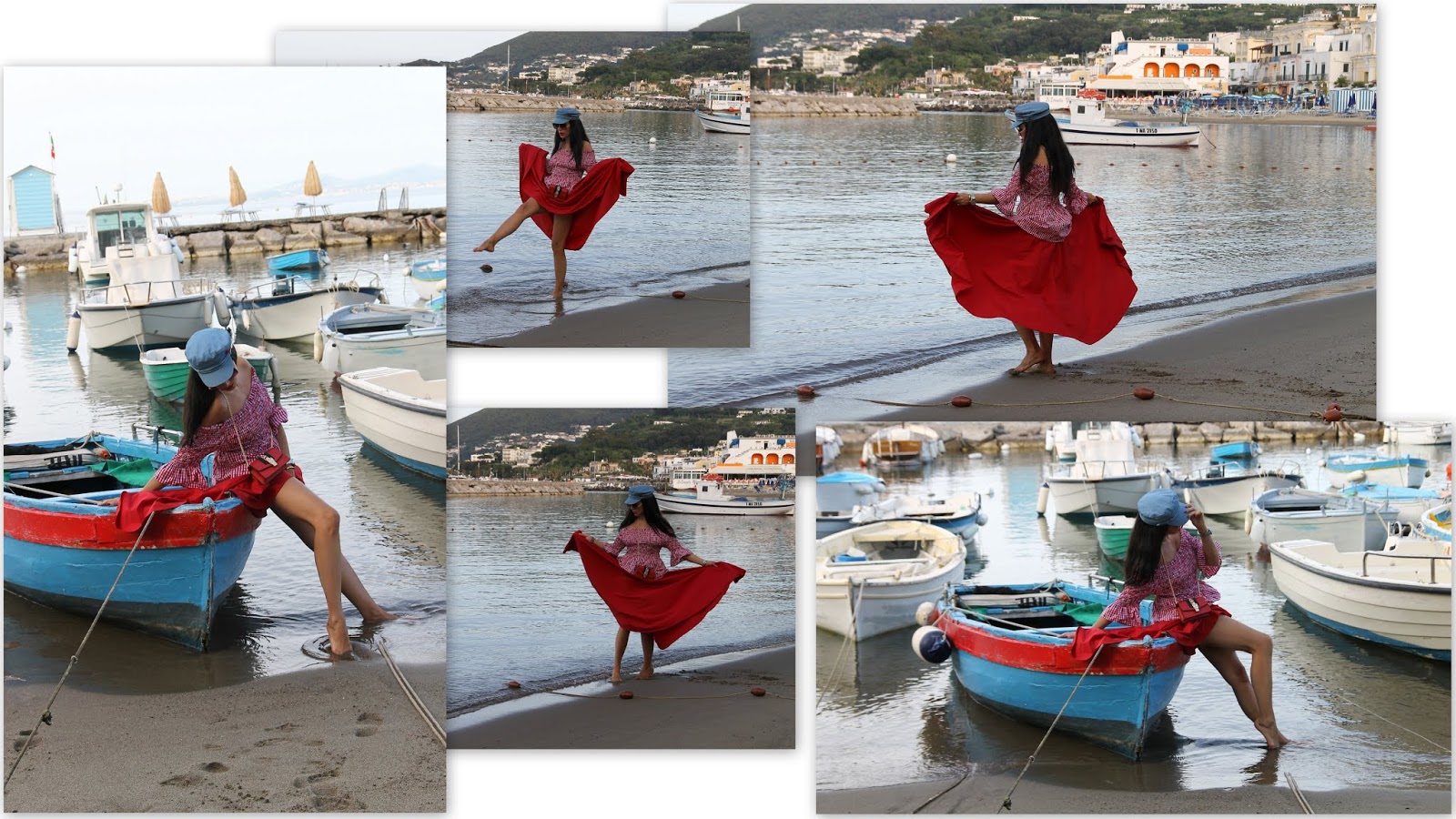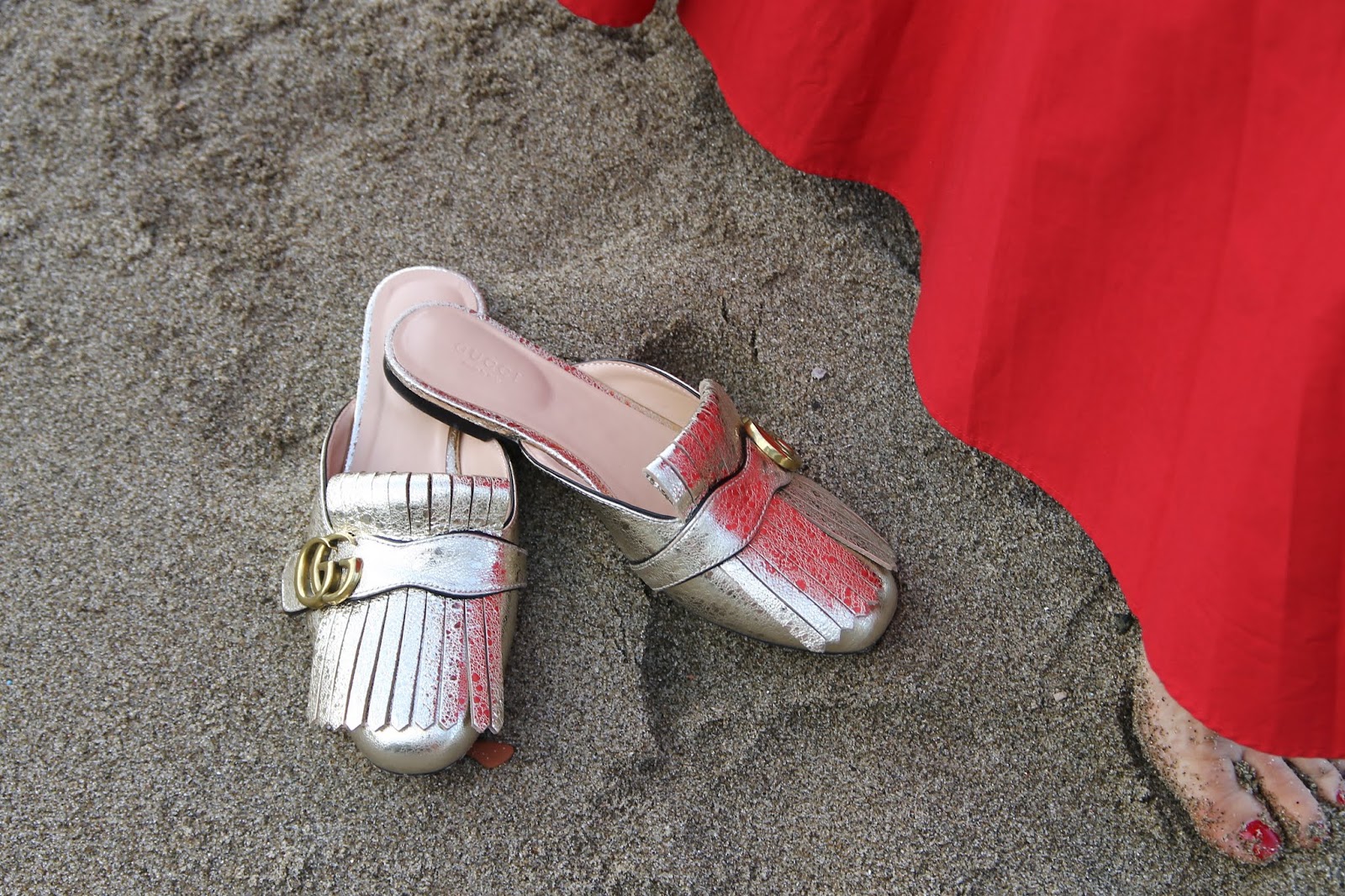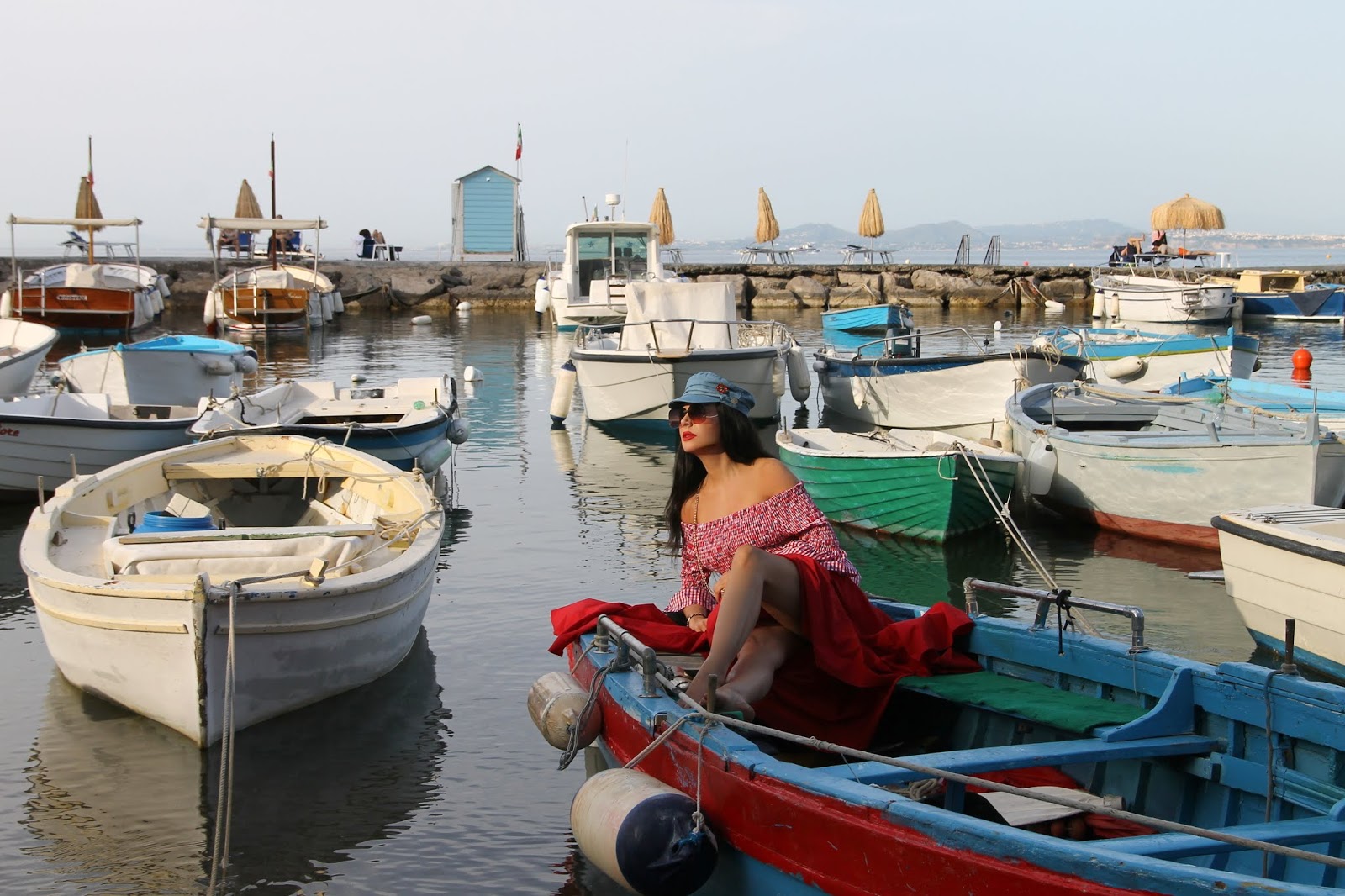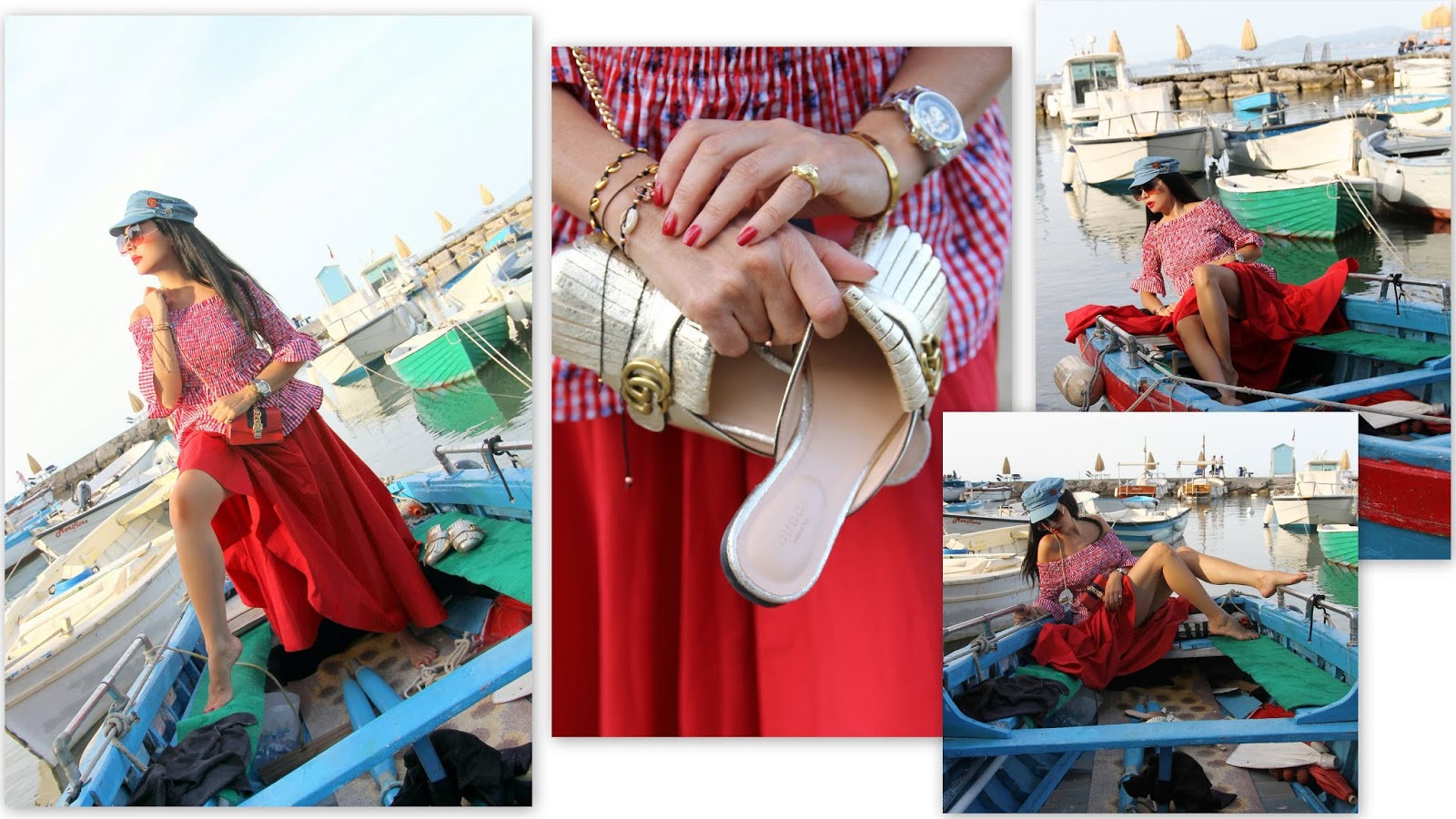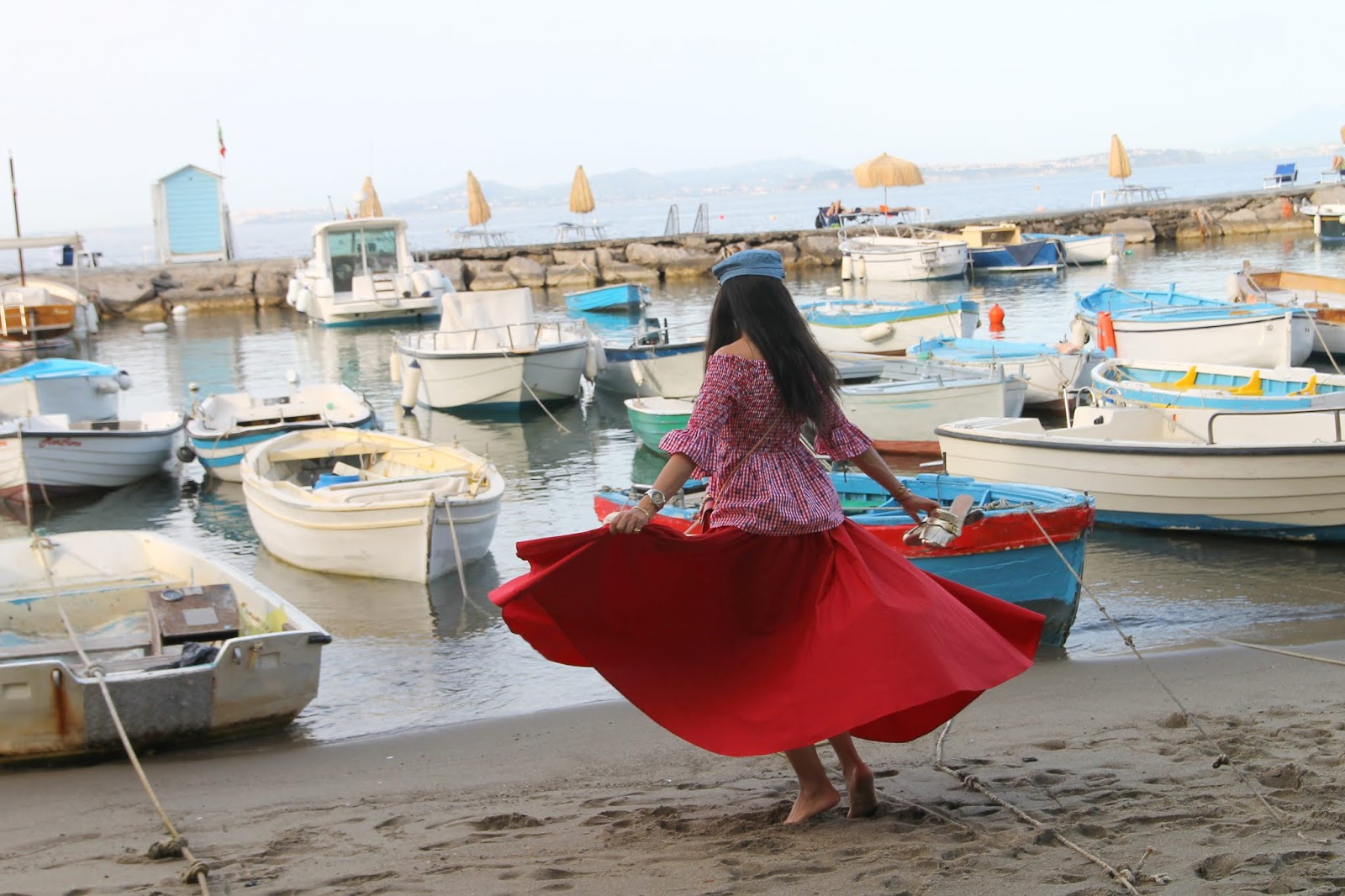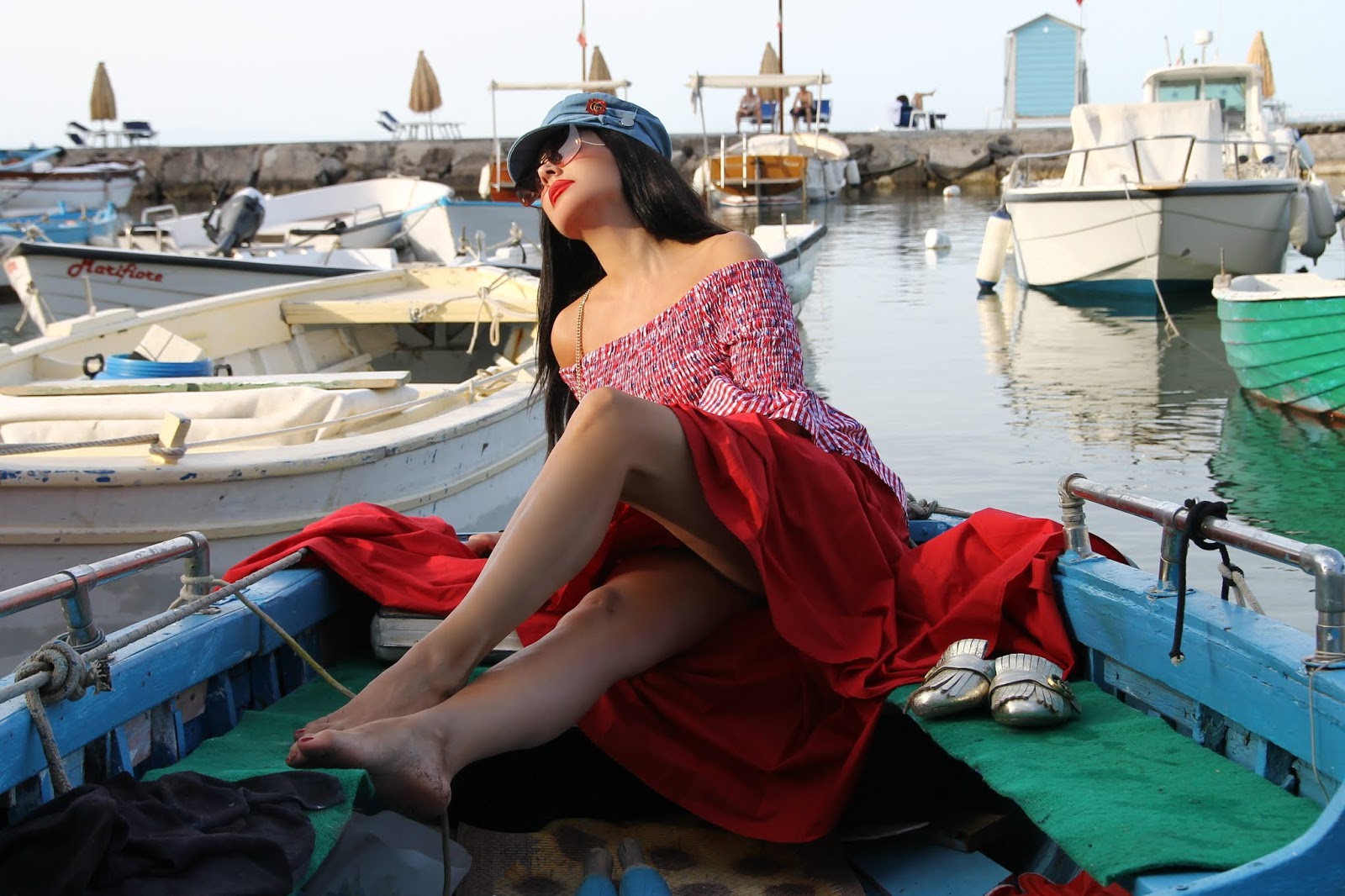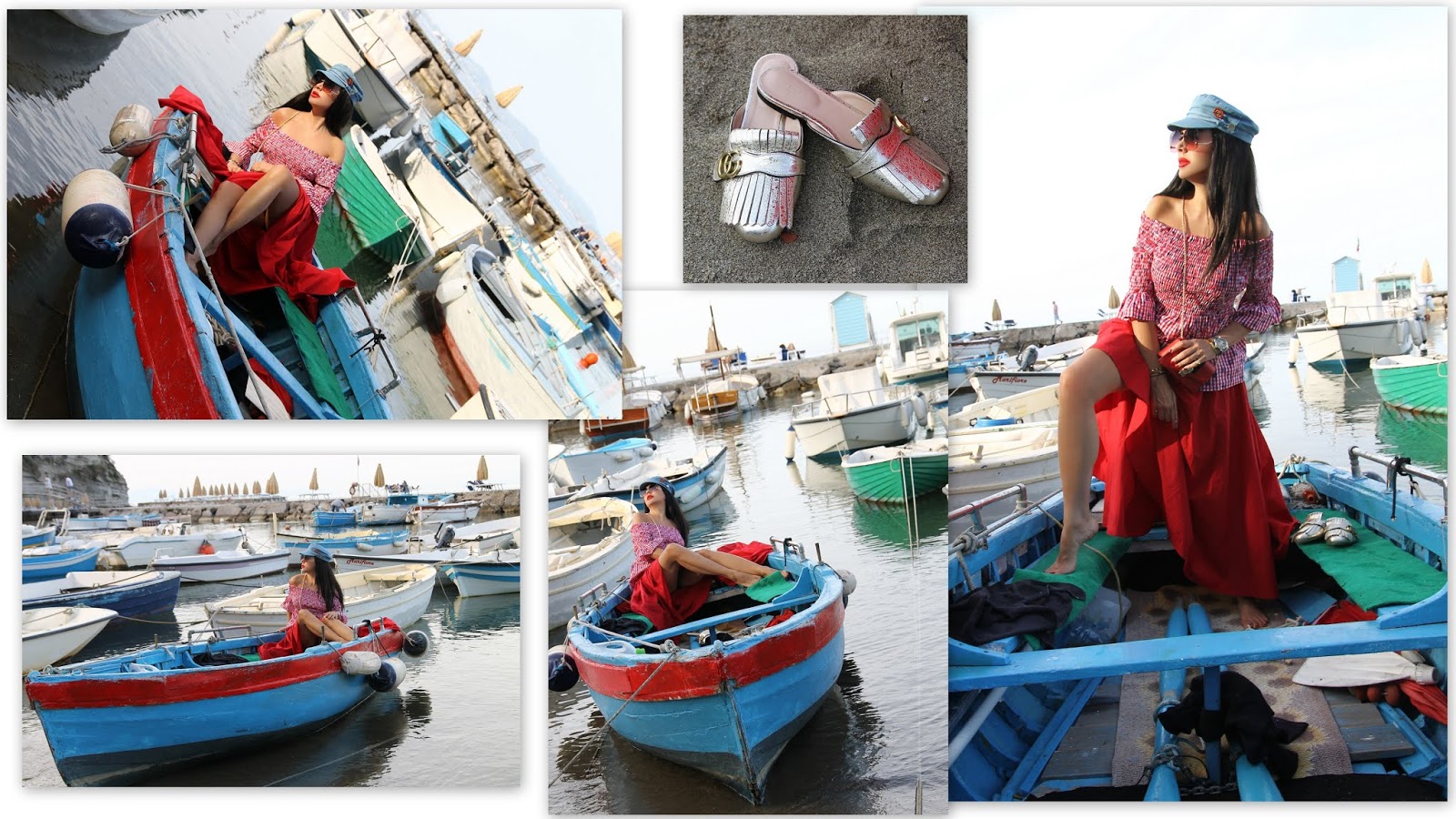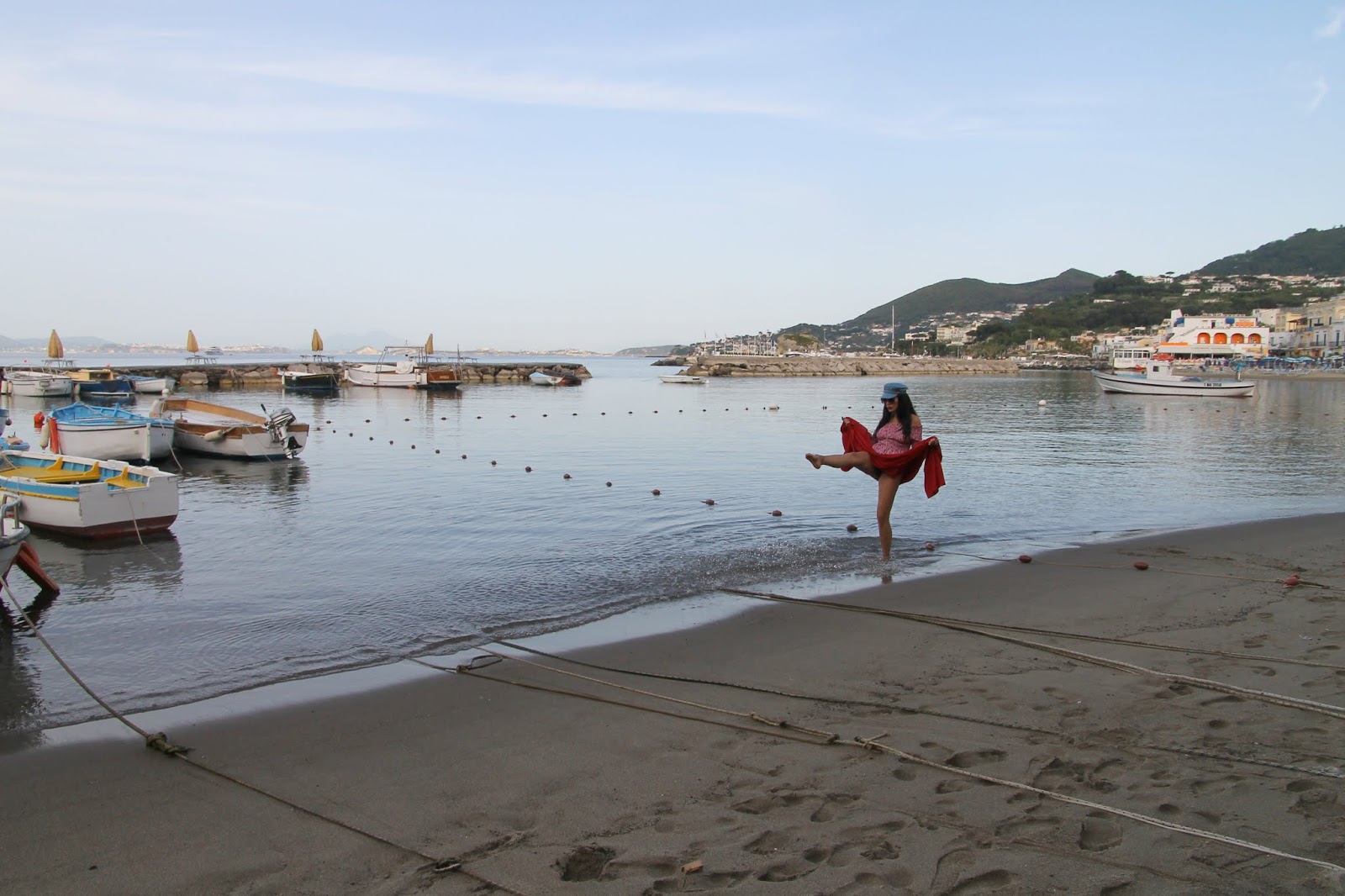 Photos: Nicola Polese
I was wearing:
White 5 Milano top