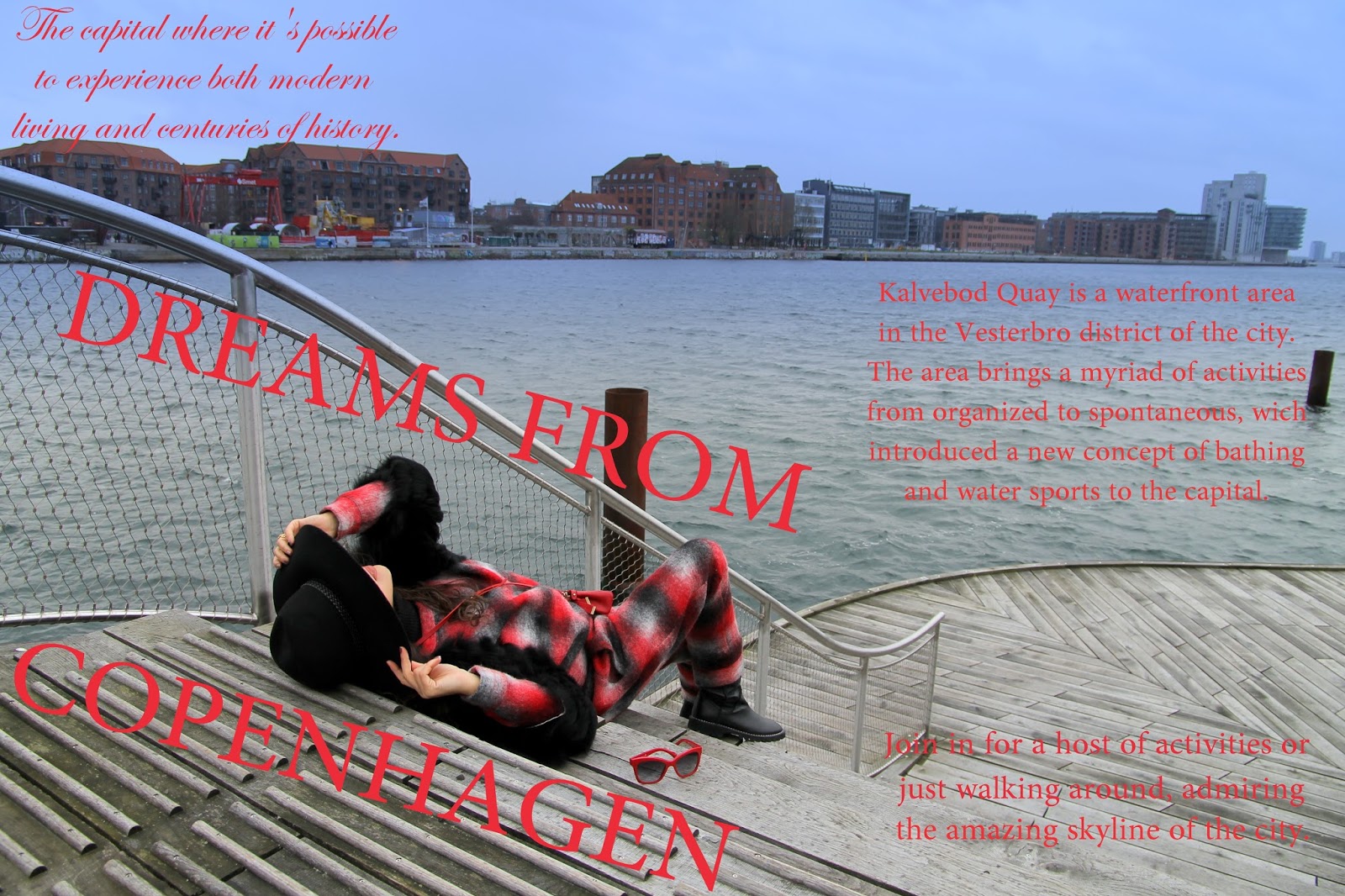 Una città affascinante, la capitale più accogliente del Nord Europa con le sue vie sinuose, i grandiosi palazzi reali dell'incantevole città vecchia, in contrasto con gli edifici più all'avanguardia e le opere architettoniche più innovative, che compongono la perfetta fusione tra nuovo e vecchio mondo che contraddistingue Copenaghen.
Il mio secondo giorno parte da Kalvebod Waves: una vasta e modernissima area situata nel distretto di Vesterbo, caratteristica per la forma ondulata della passeggiata e del ponte che trae ispirazione dal movimento e dalle sagome delle ombre che gli imponenti edifici circostanti, per lo più uffici, alberghi di lusso e centri commerciali, proiettano sulla linea del molo affacciandosi sullo specchio d'acqua.
Una lunghissima passerella in legno per rilassarsi lungo i canali, che crea affascinanti isole di soste sull'acqua per poter ammirare lo splendido skyline della città.
E poi, a soli pochi passi da lì, tutto lo scenario cambia: una sosta al Ny Carlsberg Glyptotek, che nasce da una collezione privata fondata da Carl Jacoben, industriale della famosa omonima birra Carlsberg. Il prestigioso museo cittadino è situato in Dantes Plads, la bella e storica piazza che ricorda Dante Alighieri, circondata da notevoli palazzi d'epoca ispirati all'architettura del Rinascimento francese.
E l'Italia ringrazia la Danimarca per l'onore voluto tributare al poeta della Divina Commedia e al nostro Bel Paese.
Indosso una felpa ed un paio di pants coordinati in flanella, in stampa check, che si riconferma un must per la stagione fredda.
(Clicca
qui
per vedere tutte le proposte in stampa "check" più interessanti di stagione).
(Clicca
qui
se vuoi vedere un mio diverso look dove indosso un blazer in stampa check).
A
fascinating city, the capital of Northern Europe more welcoming with
its winding streets, the grand royal palaces of the enchanting old city,
in contrast with the most advanced buildings and their innovative
architecture, which make the perfect fusion of new
and old world that distinguishes Copenhagen.
My second day starts from Kalvebod
Waves: a wide and modern area located in the district of Vesterbo,
characteristic for the undulating shape of the walk and the bridge
inspired by the movement and the shapes of the shadows of the
imposing surrounding buildings, mostly offices, luxury hotels and
shopping centers, projected on the line of the pier looking out on the water.
A long wooden walkway to relax along the canals, which creates
fascinating islands of the water stops to admire the beautiful city
skyline.
And
then, just a few steps from there, the whole scenario changes: a stop
at the Ny Carlsberg Glyptotek, which comes from a private collection
founded by Carl Jacoben, famous industrial of the namesake Carlsberg beer.
The
prestigious

city museum

is located in Dantes Plads, the beautiful and historic
square reminiscent of Dante Alighieri, surrounded by notable ancient buildings,
inspired from French Renaissance architecture.
And Italy thanked Denmark for the honor wanted to pay tribute to the poet of the Divine Comedy and to our beautiful country.
I wear a sweater with coordinated flannel pants, in check print, which confirms a must for the cold season.
(Click here to see the coolest "check" selection for this season).
(Click here to see my different look where I was wearing a plaid blazer).
Location: Kalvebod Brygge-Marriott Hotel Dantes Plads-Ny Carlsberg Glyptotek -Copenhagen-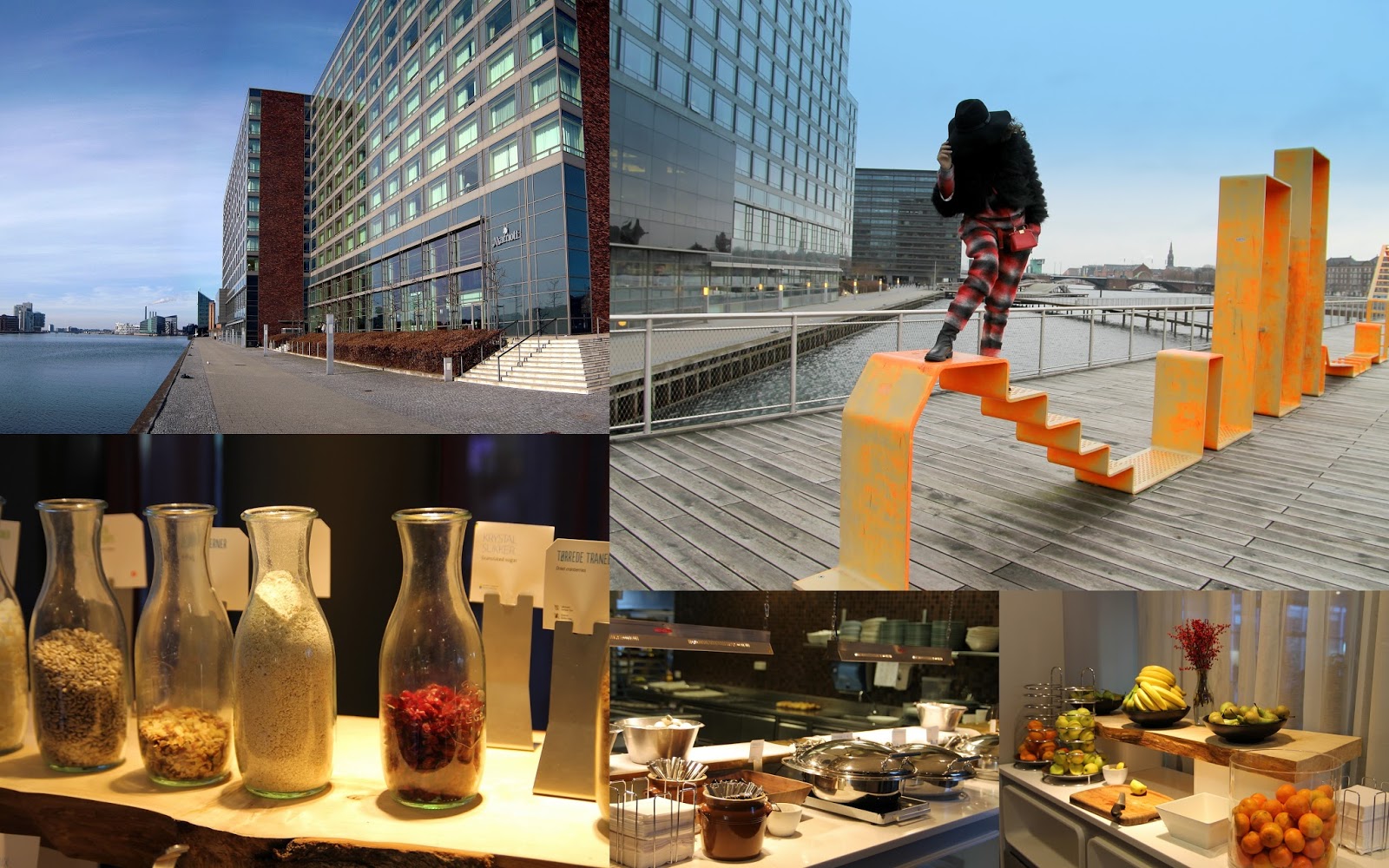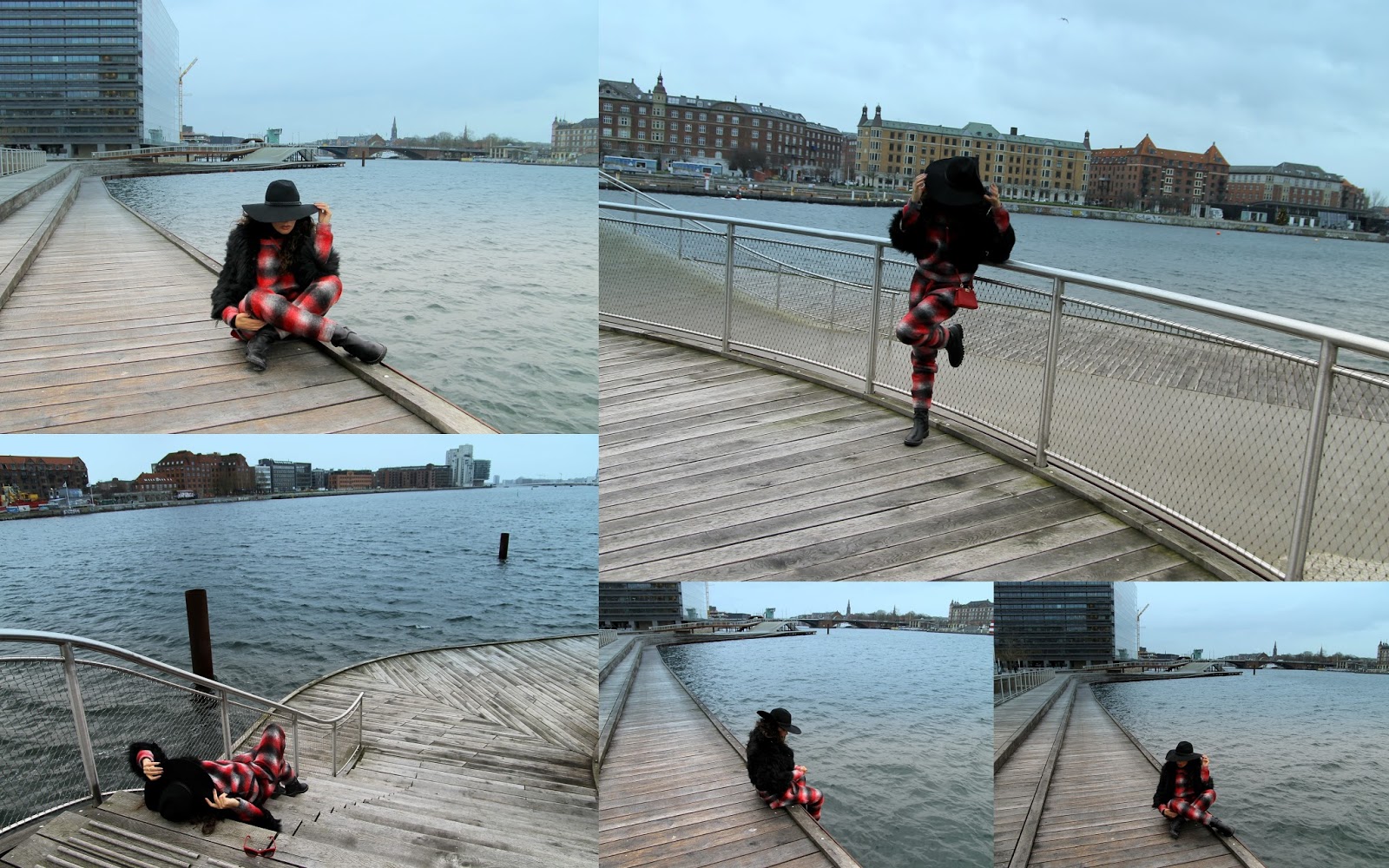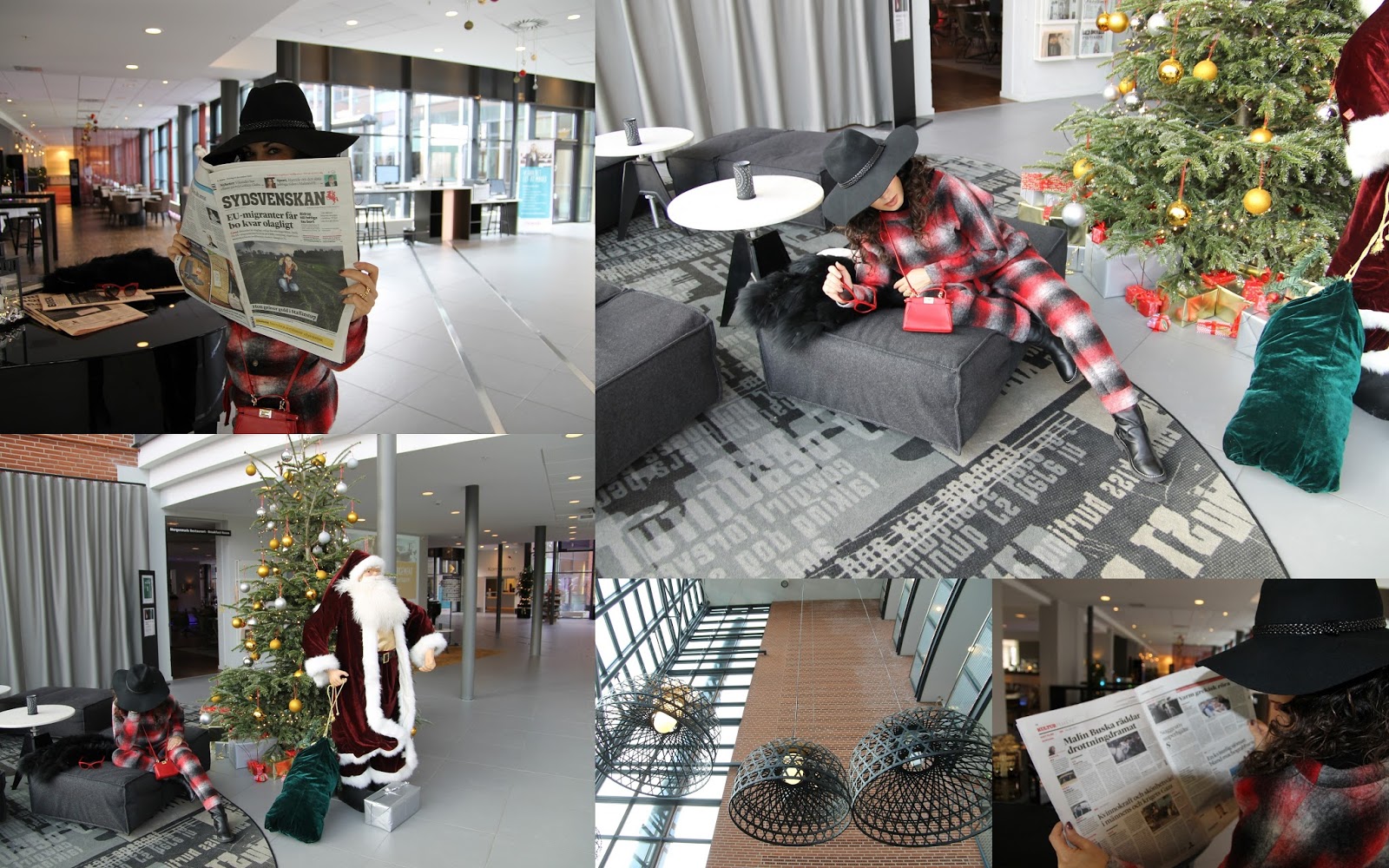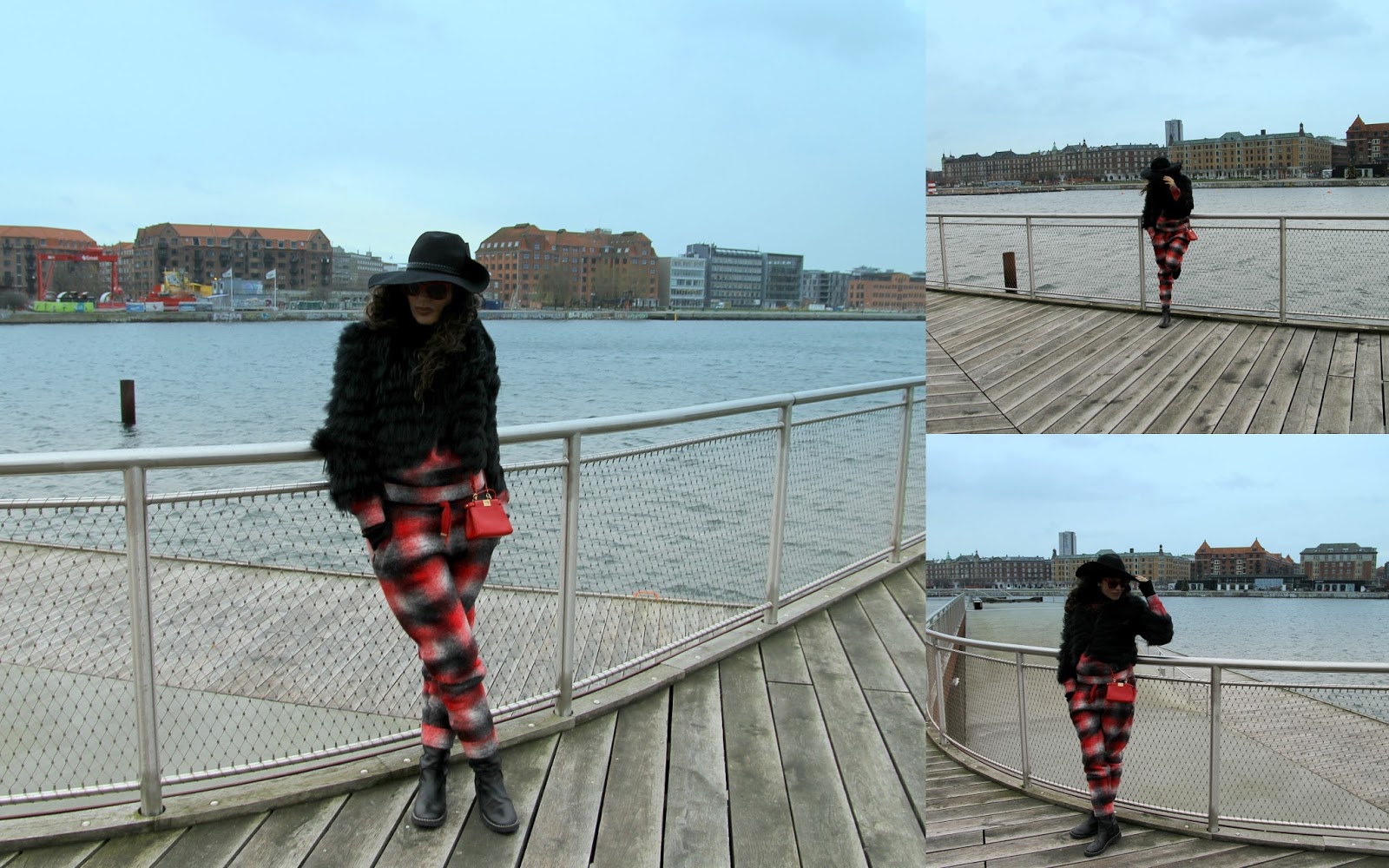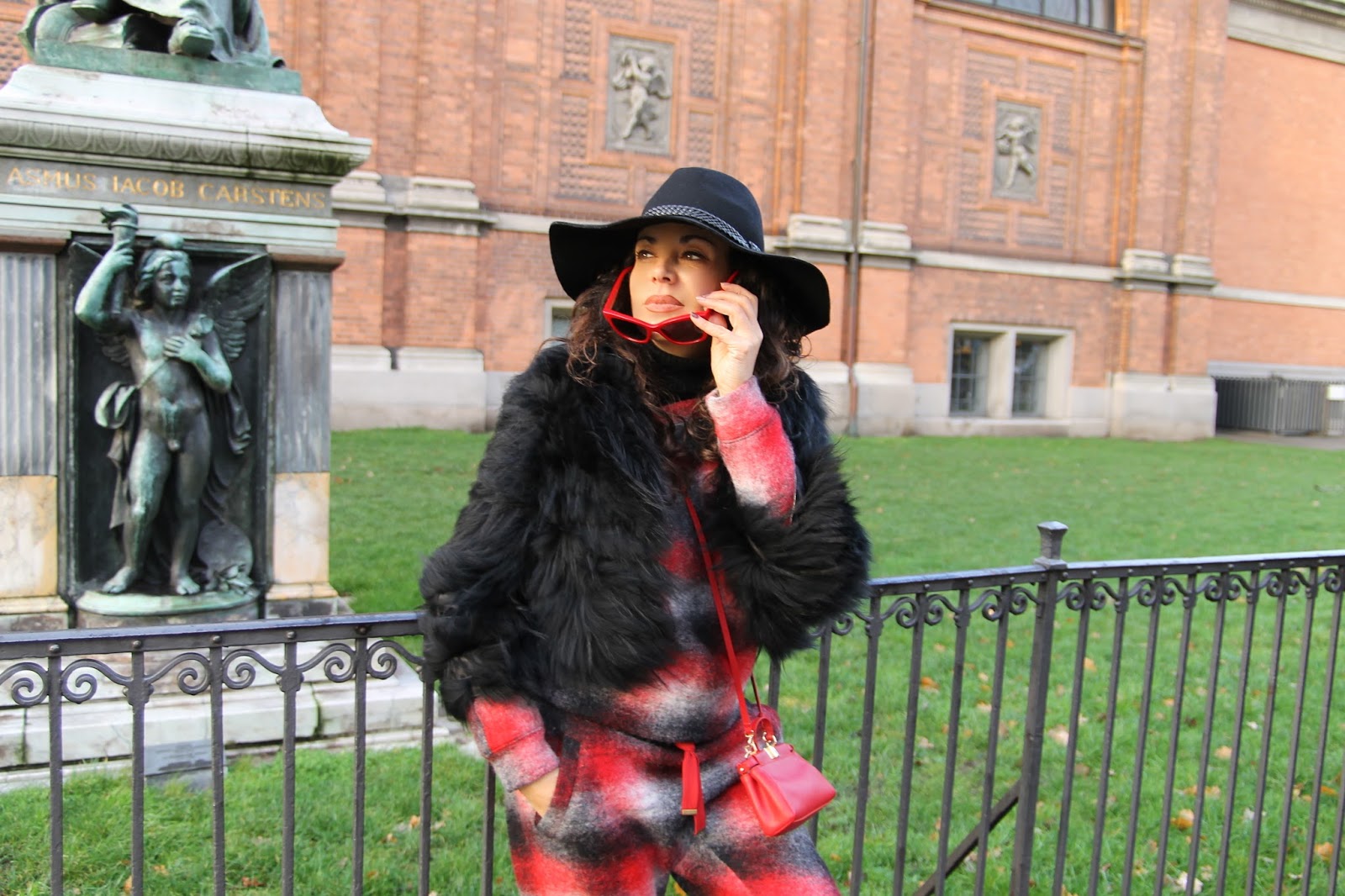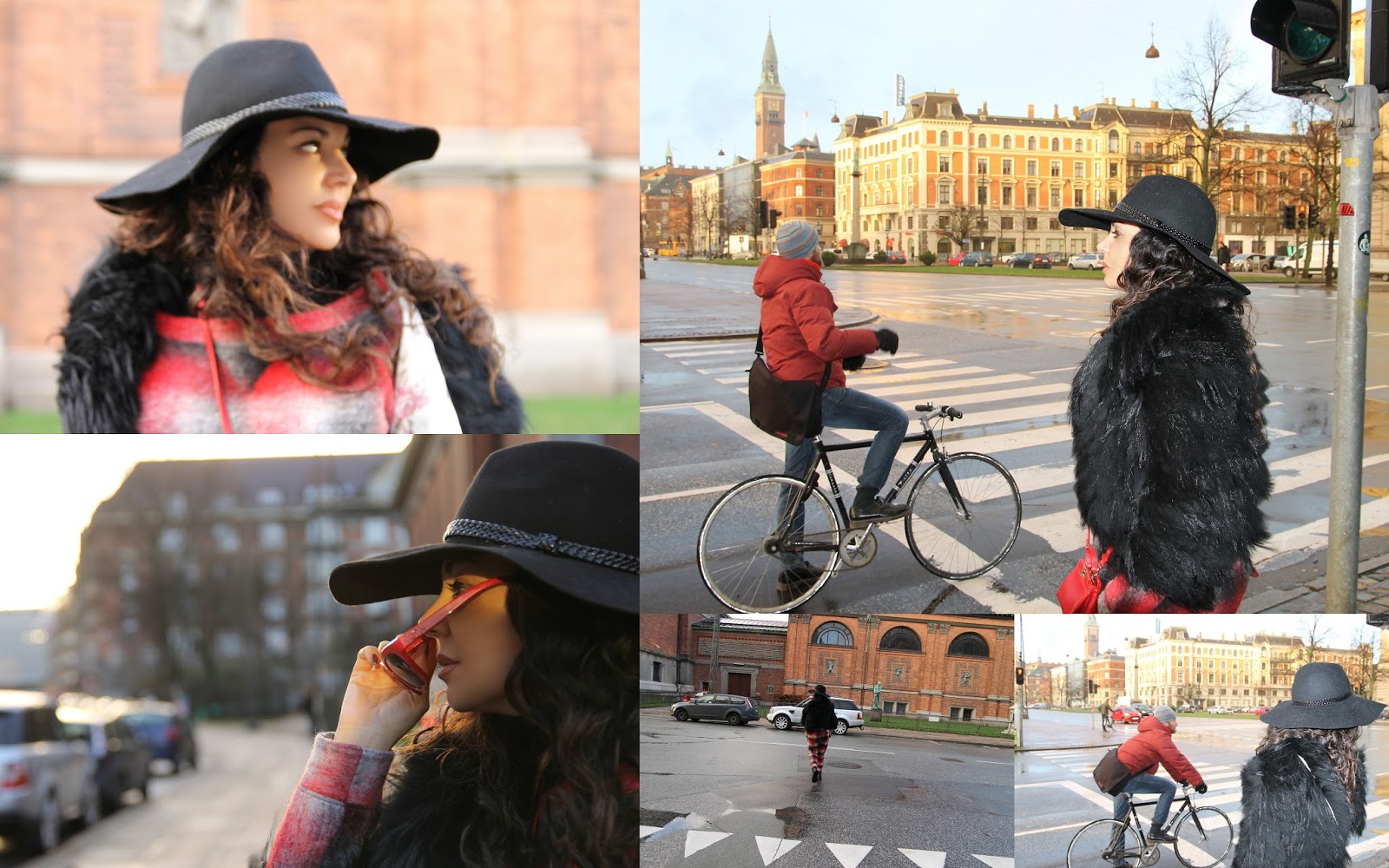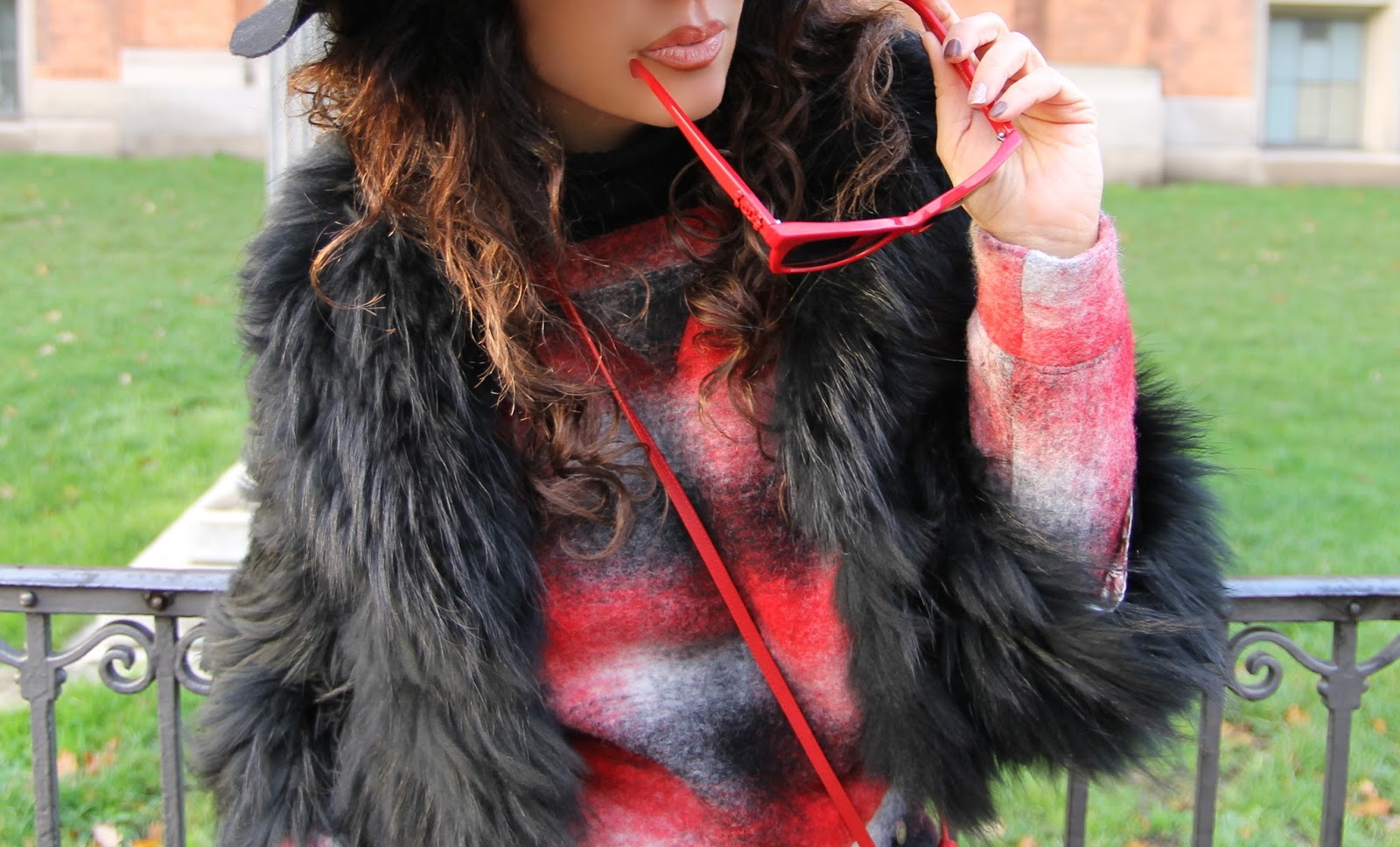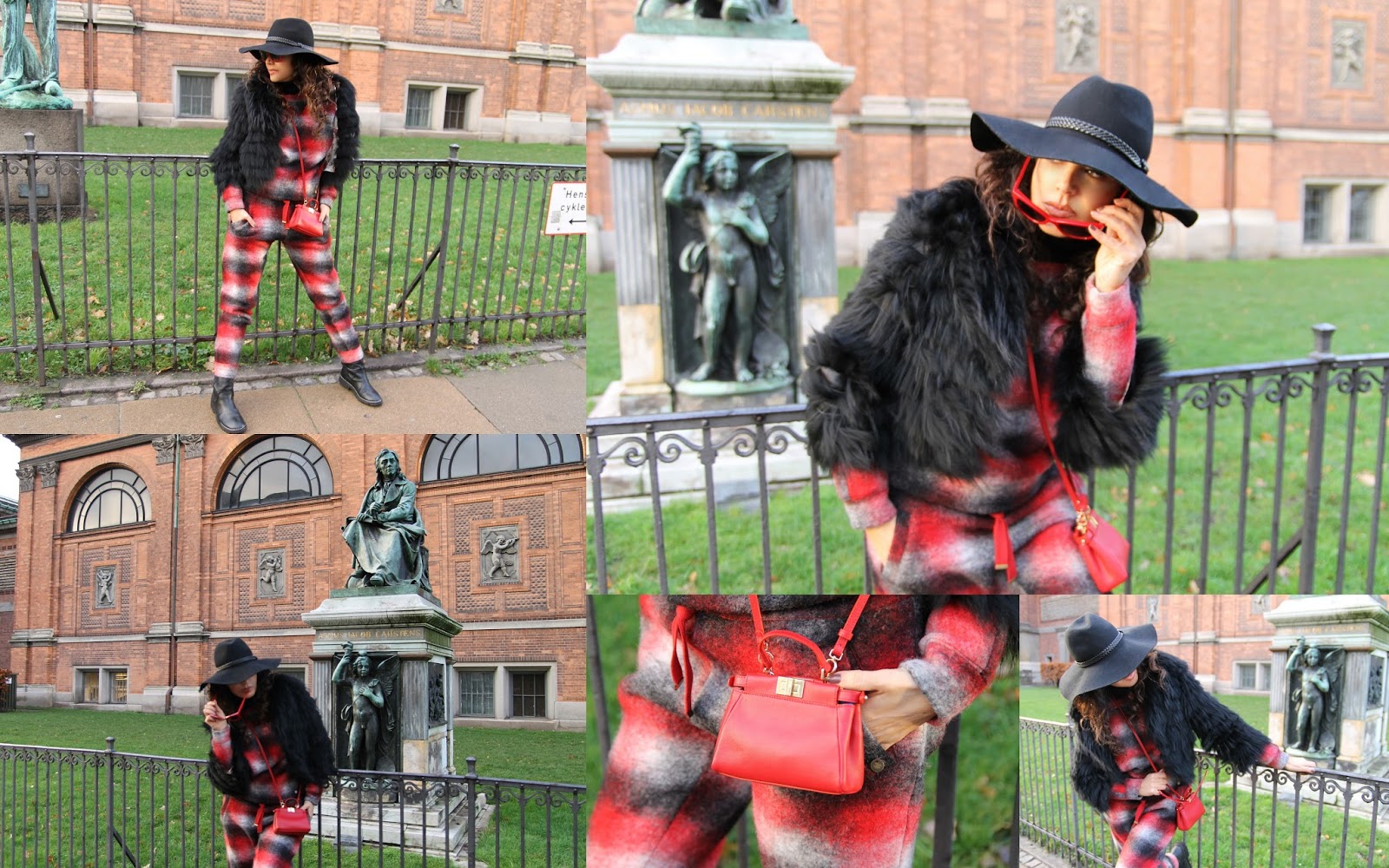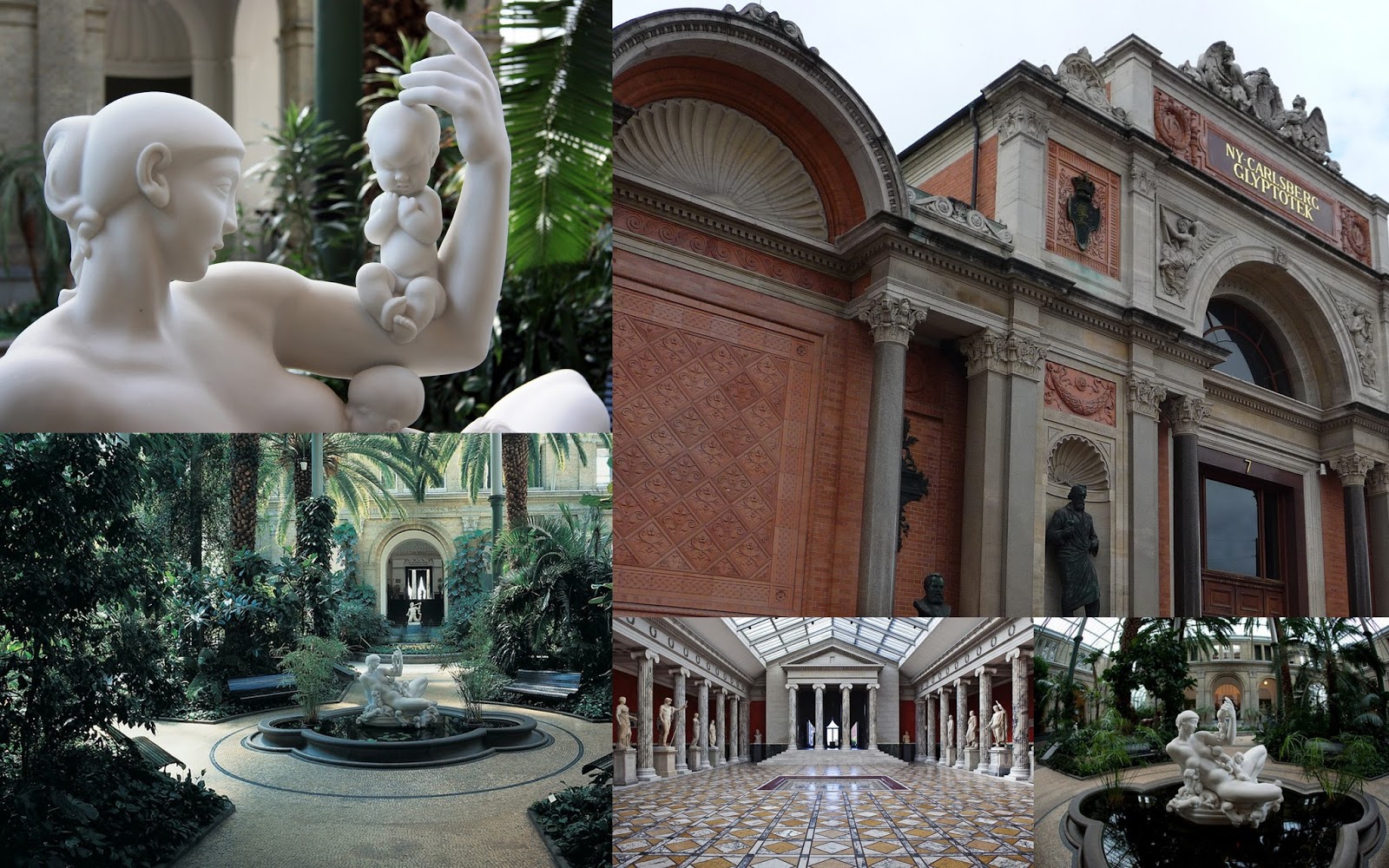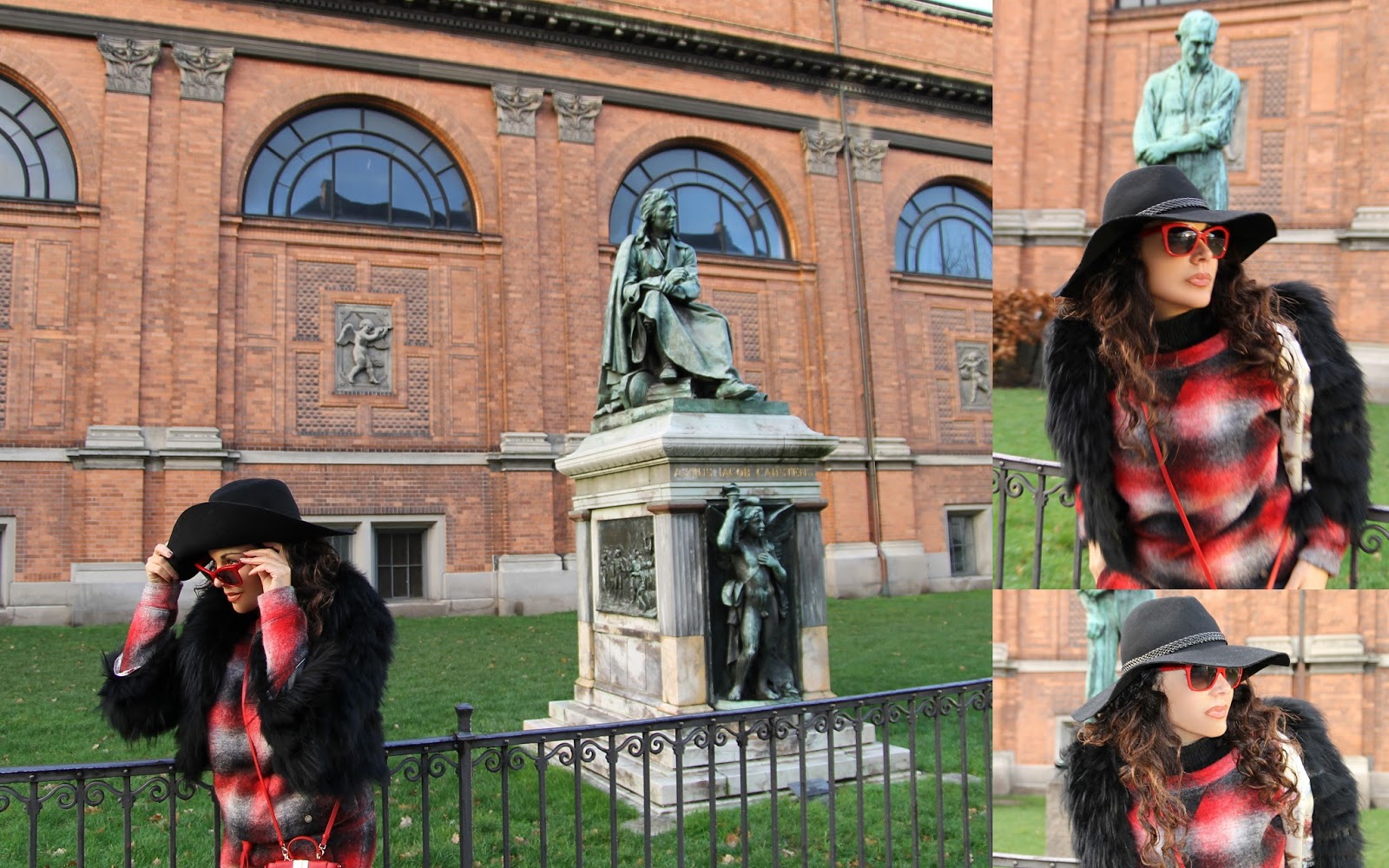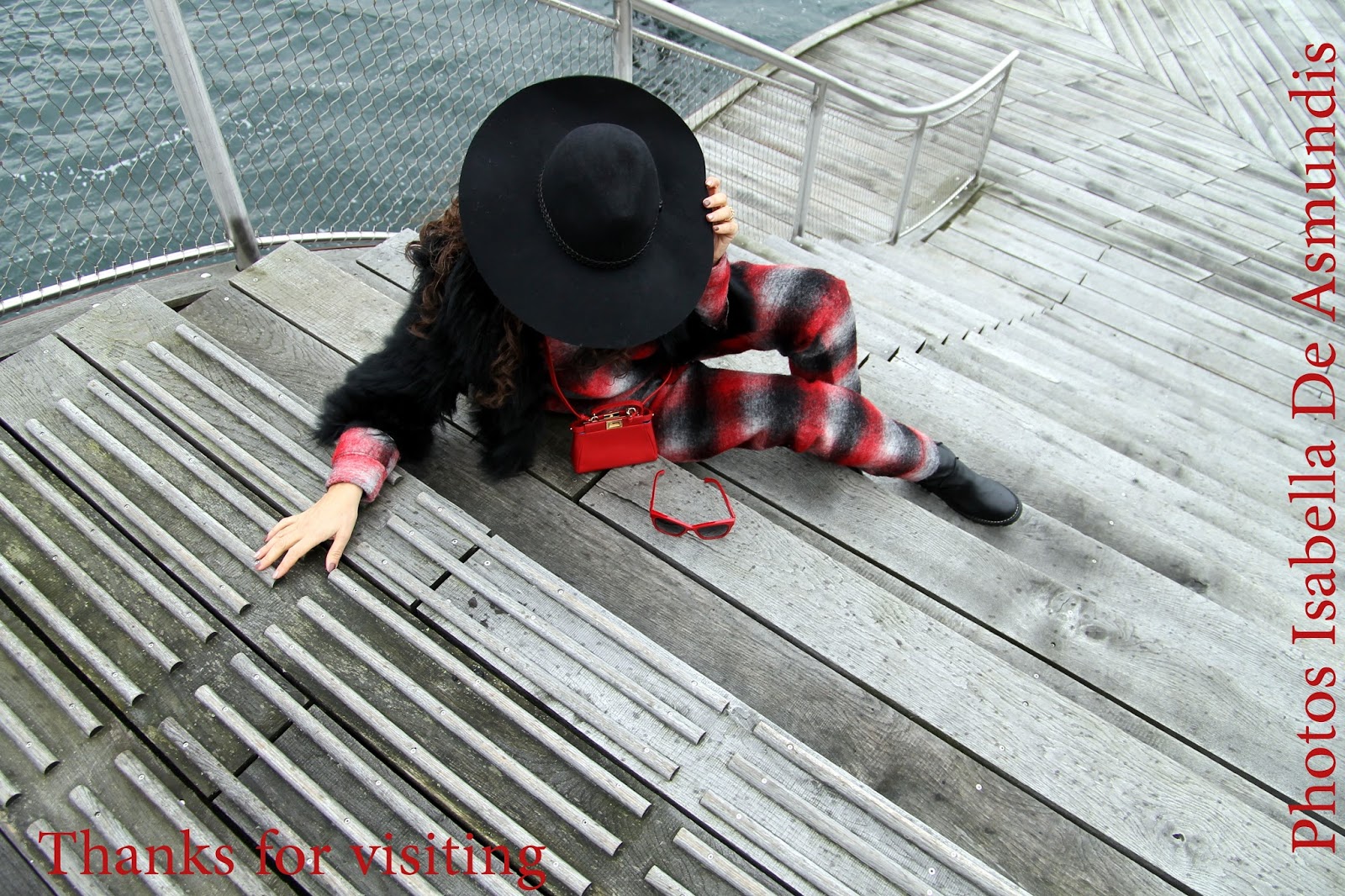 I was wearing:
Fendi micro "Peekaboo" bag