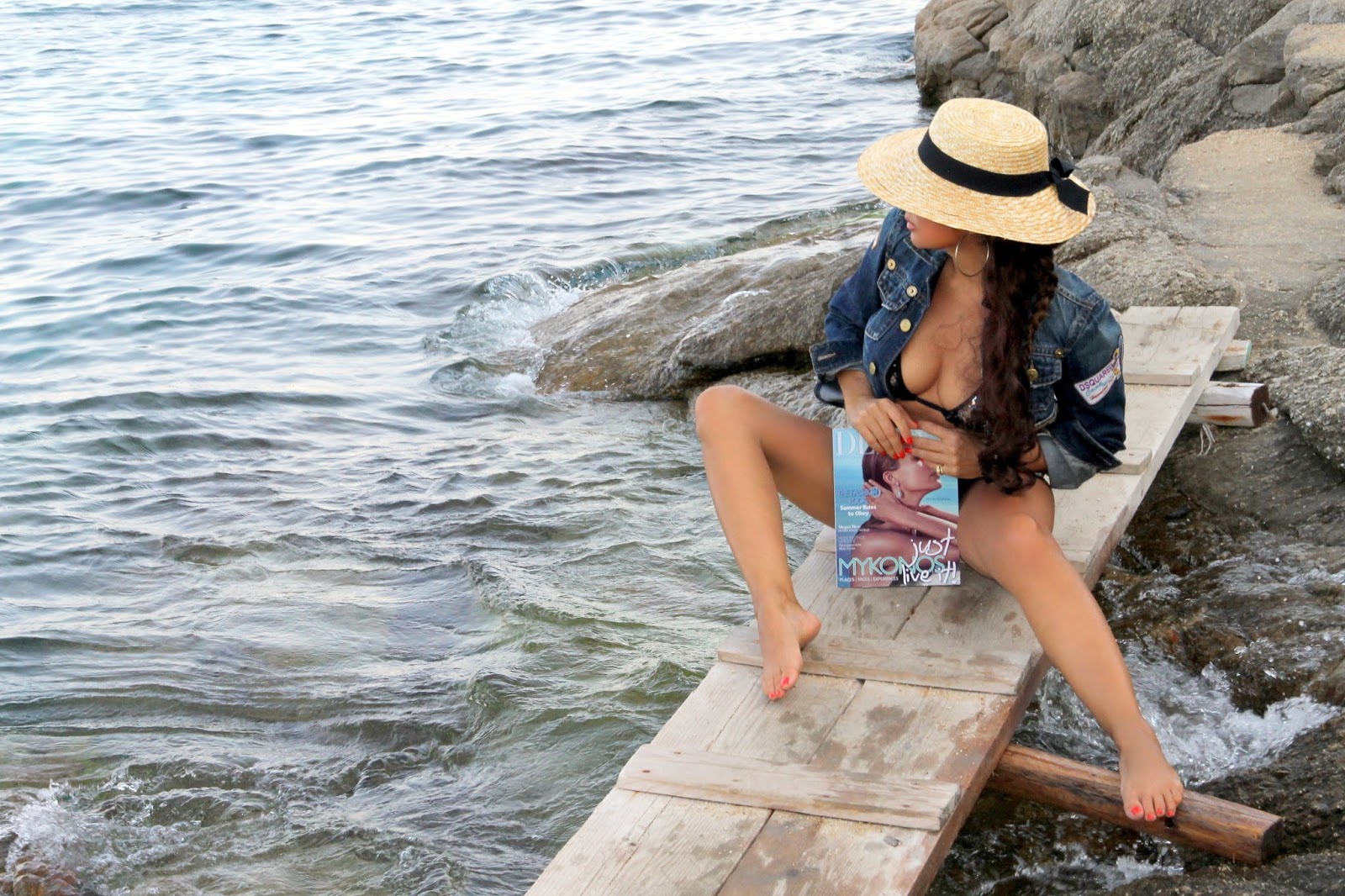 Desideri riposare il tuo corpo?
Sogni di rilassare la tua anima?




Vuoi che la tua mente sia sollevata da pensieri e preoccupazioni?


Vieni a Mykonos.
Colori brillanti, spiagge incontaminate e il fascino magico dell'isola.


Porta solo il tuo bikini preferito, una giacca per proteggerti dal vento, un cappello per ripararti dal sole, tutto il resto – tacchi alti, abiti di seta, vanità, vita sociale, esibizionismo, futilità, i "buoni" rapporti

, le storie d'amore finite, e il "che cosa facciamo stasera" – lasciali ovunque sia la tua casa nel mondo.


Qui siamo a Mykonos … cosa vuoi di più?
Il mio bikini l'ho scelto a vita alta, perchè dopo una timida apparizione la scorsa estate, quando poche coraggiose avevano osato indossarli, quest'anno i costumi che si ispirano alle dive di Hollywood anni '50 entrano ufficialmente tra le tendenze di stagione.
Hanno il merito di valorizzare le curve, allungano le gambe, regalando quell'aria chic anche in spiaggia.
(Clicca
qui
per vedere un altro post dove indosso un bikini a vita alta).
Do you want to rest your body?
Do you want to relax your soul?
Do you want your mind to be relieved of thoughts and cares?
Bright colors, outstanding beaches, and the magical flair of the island.
Bring only your favourite bikini, a jacket to protect you from the wind, a hat to cover up for the sun, all the rest – high heels, silk dresses, vanities, society life, exhibitionism, demureness, social substances, "good" relations, over-boiled romances, and the "what are we going to do tonight" – leave them in wherever your place or city is.
This is Mykonos… what else?
I chose a high waisted bikini, because after a timid appearance last summer when a few courageous dared to wear it, this year the swimsuits inspired by Hollywood divas officially are among the hottest trends of the summer.
The high-waisted silhouettes of the '50s possess the superpower to enhance your curves and elongate your legs, giving that chic air even on the beach.
(Click here to see another outfit where I was wearing a high waisted bikini).
Location: Agia Anna beach – Mykonos Island – Greece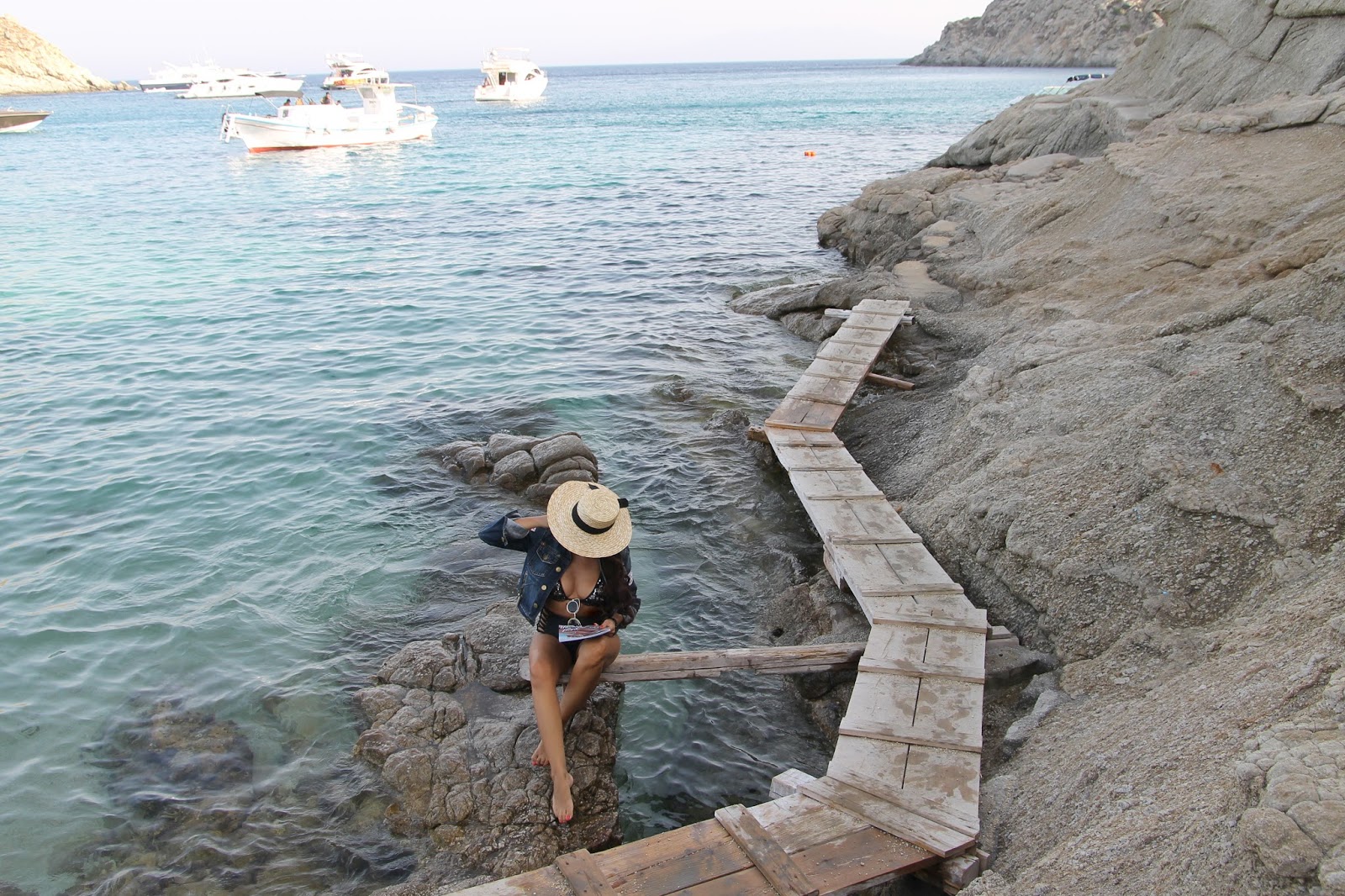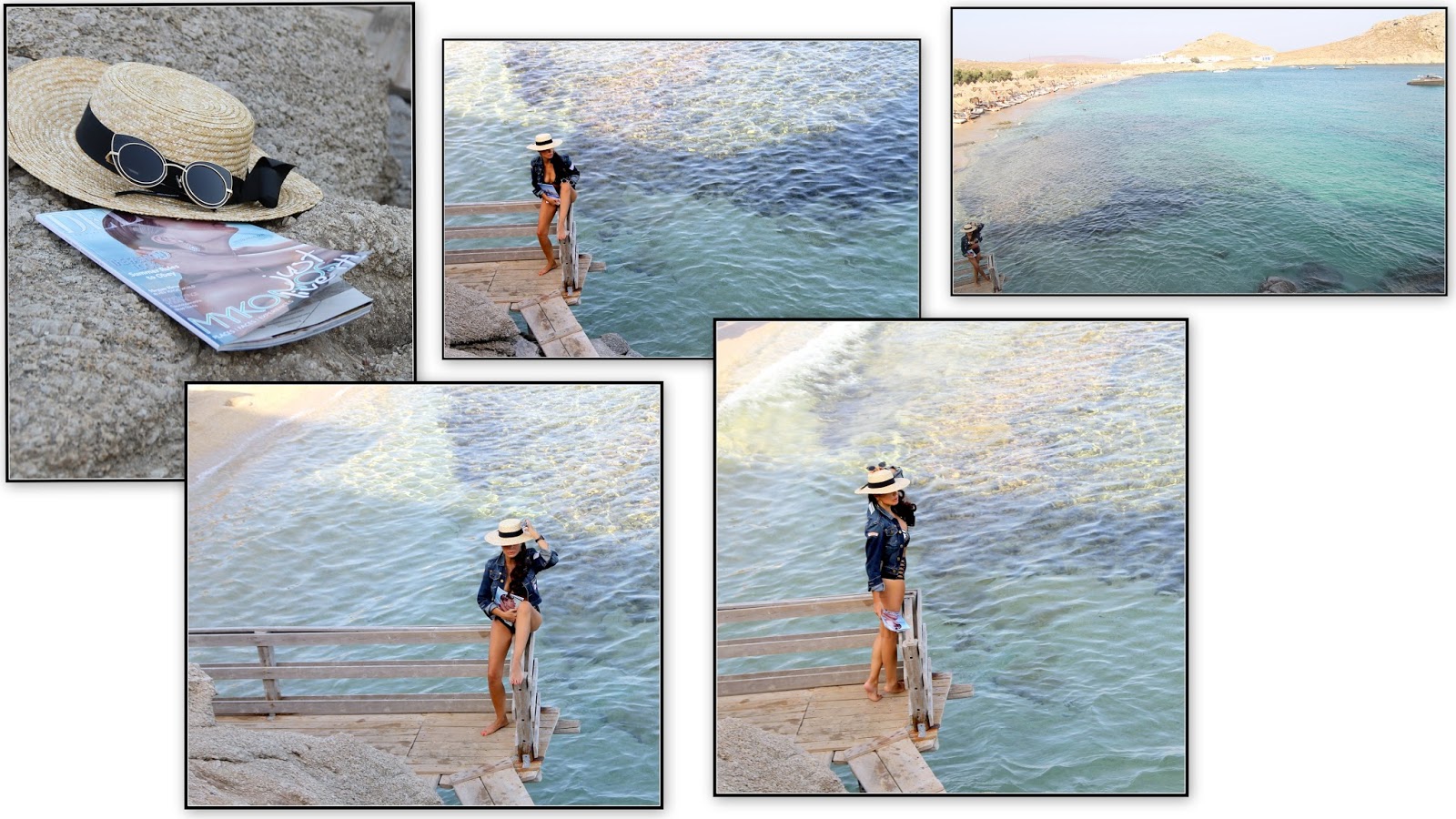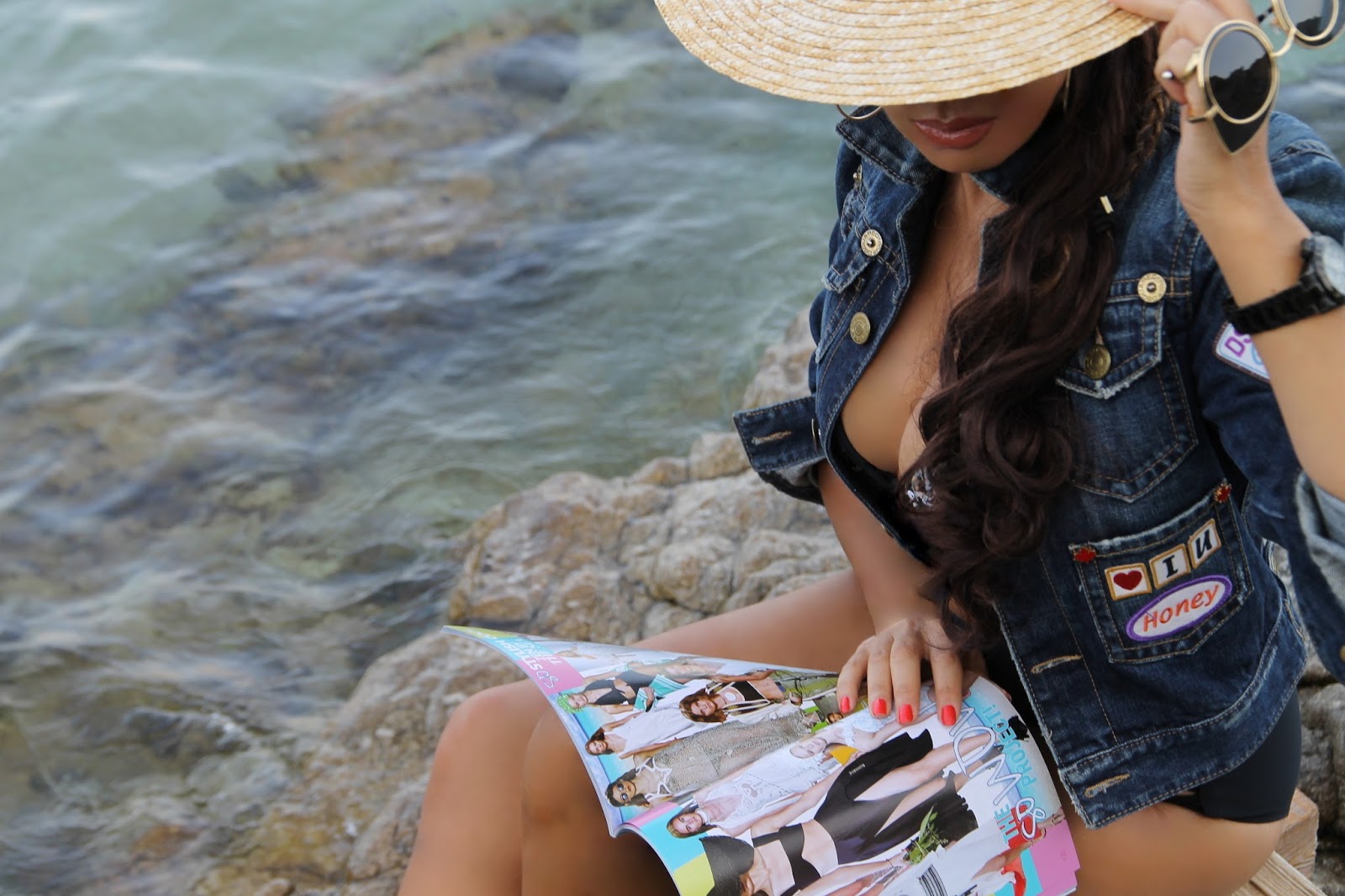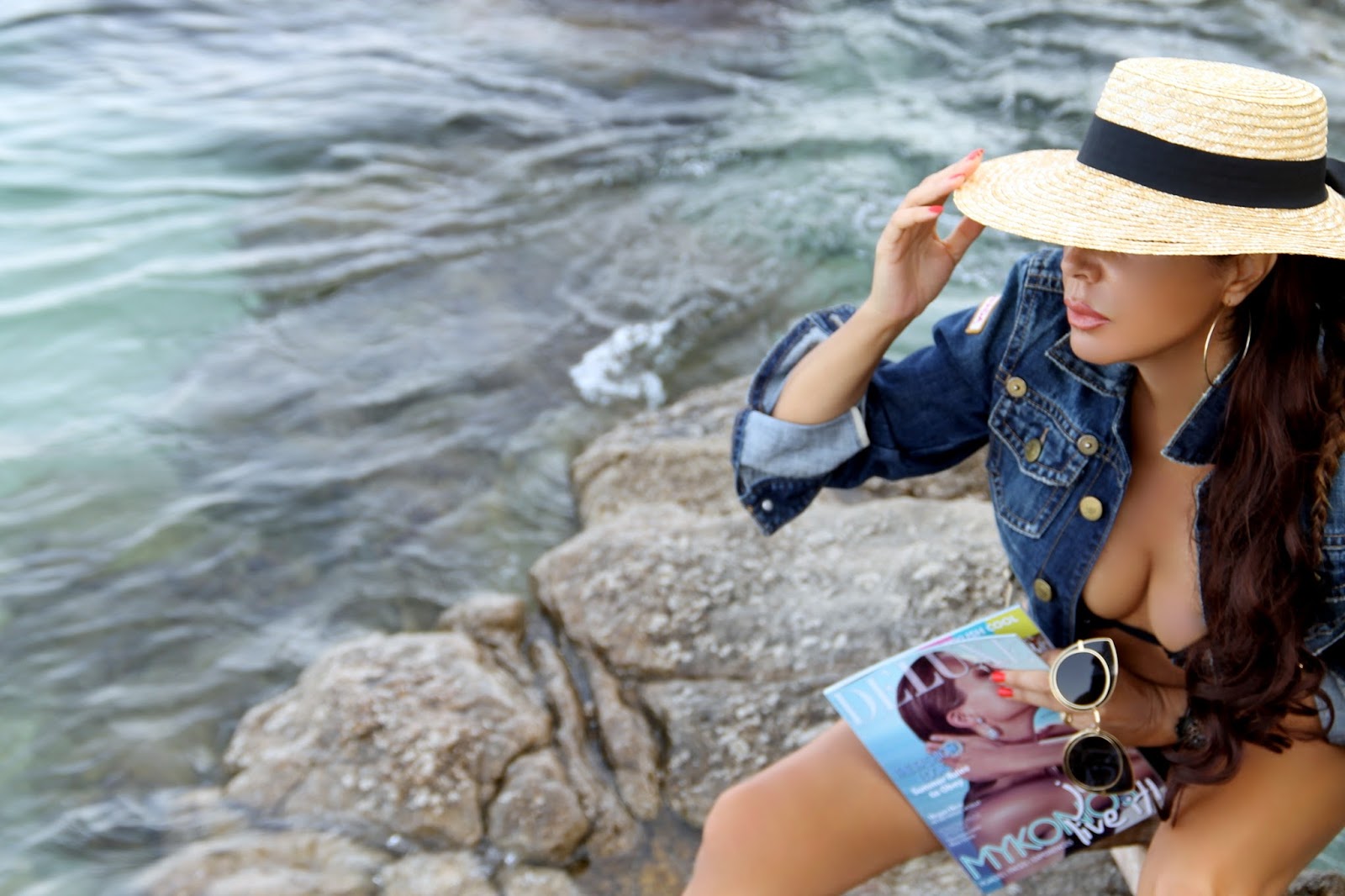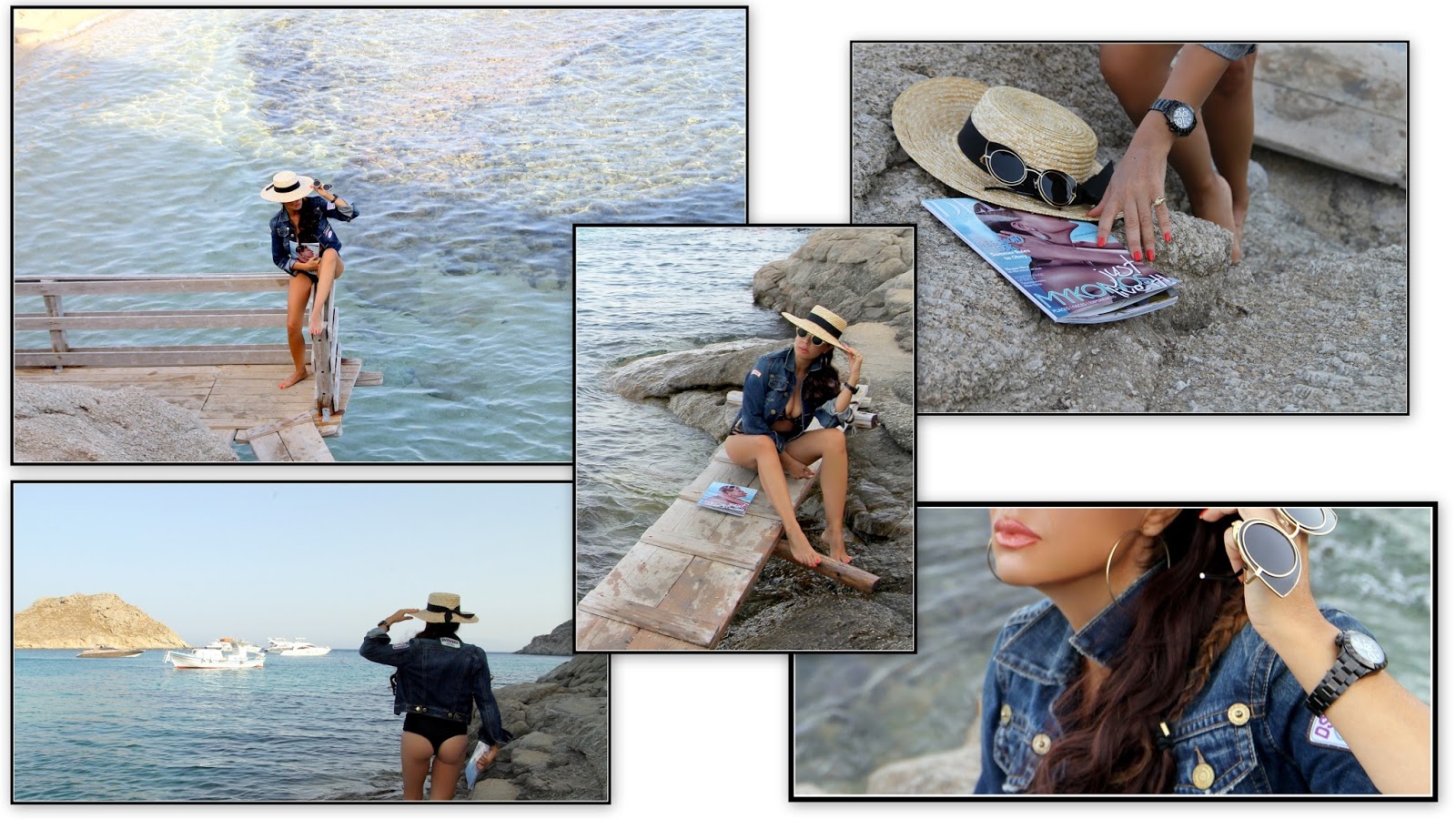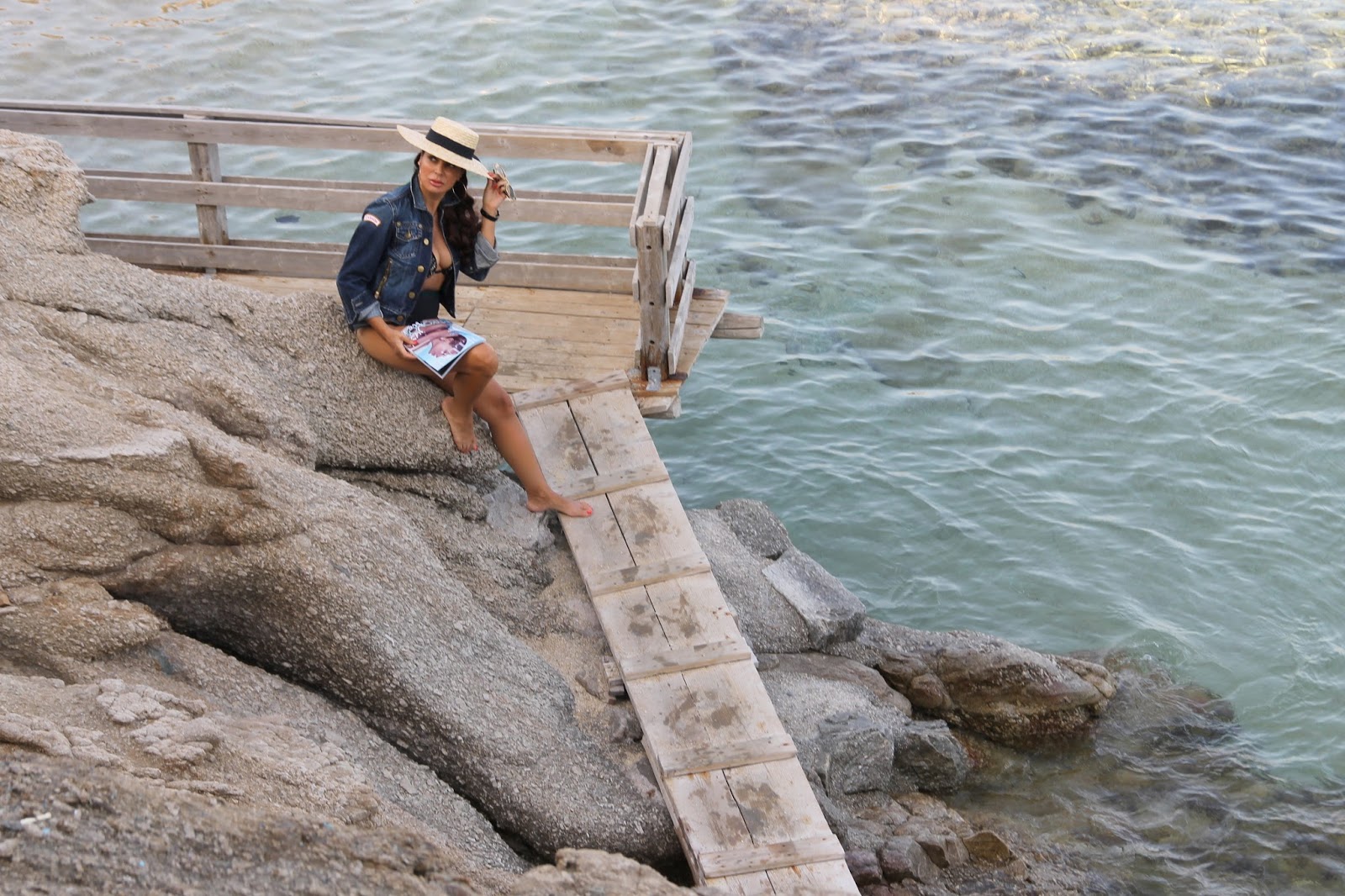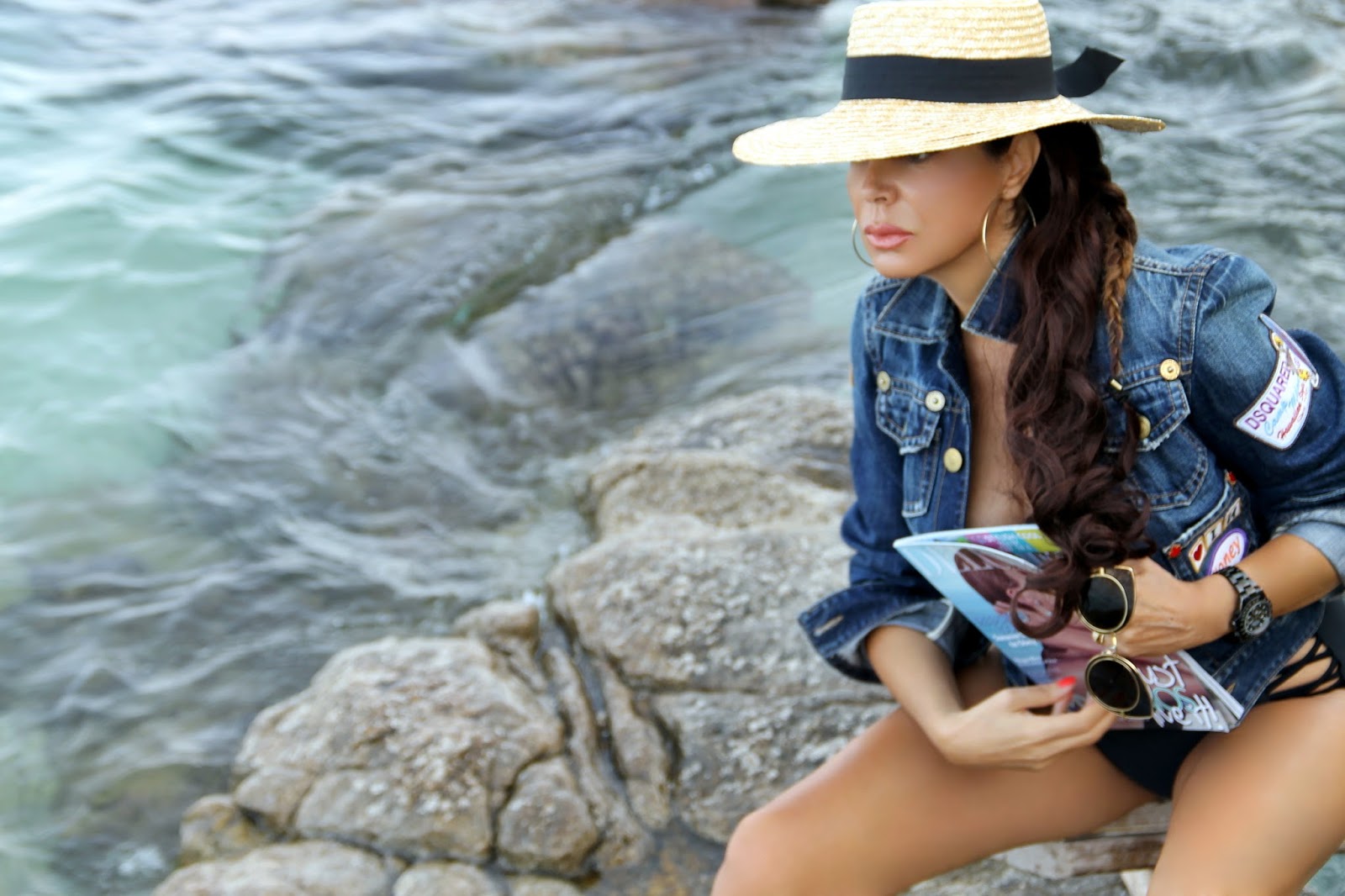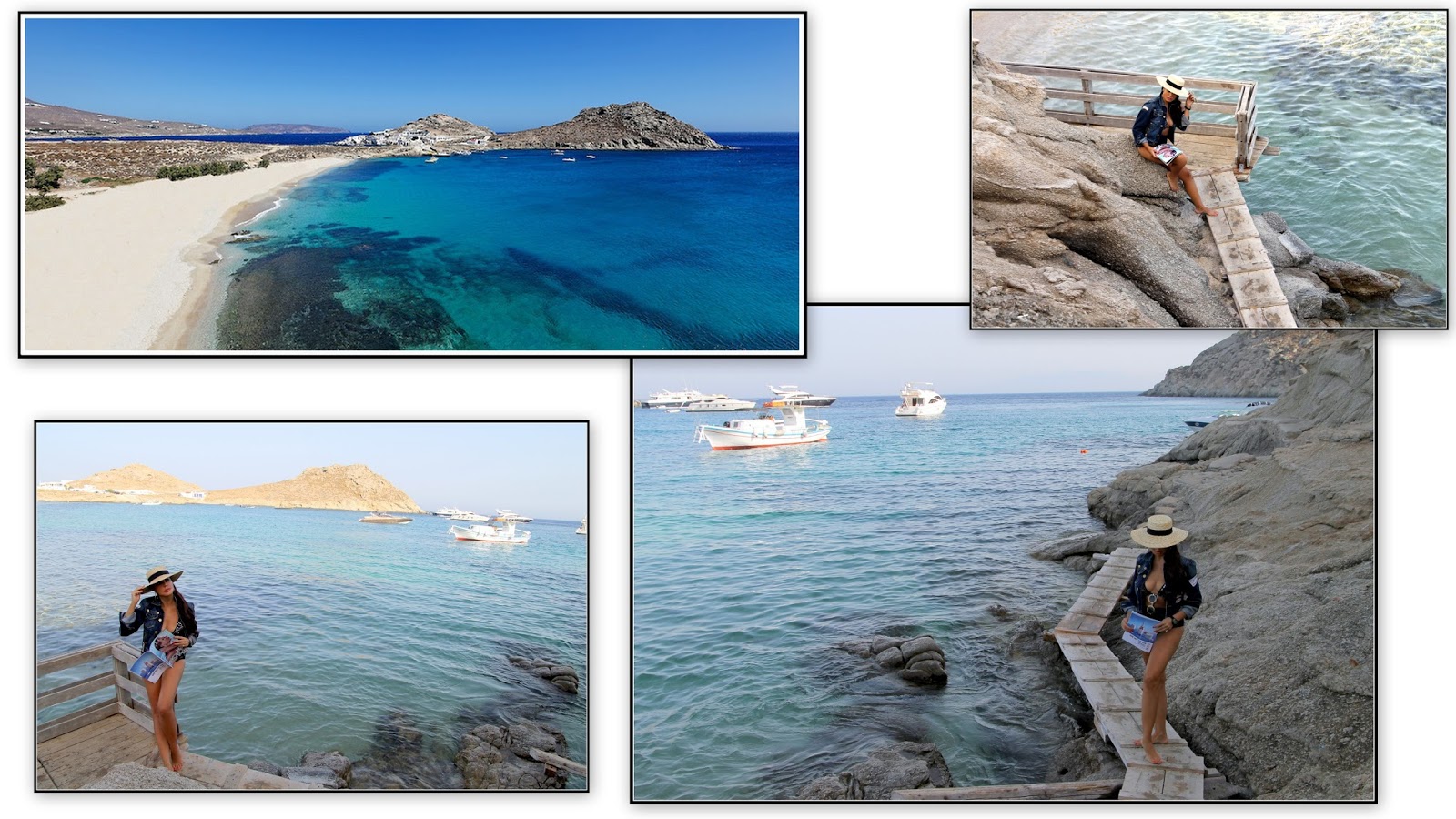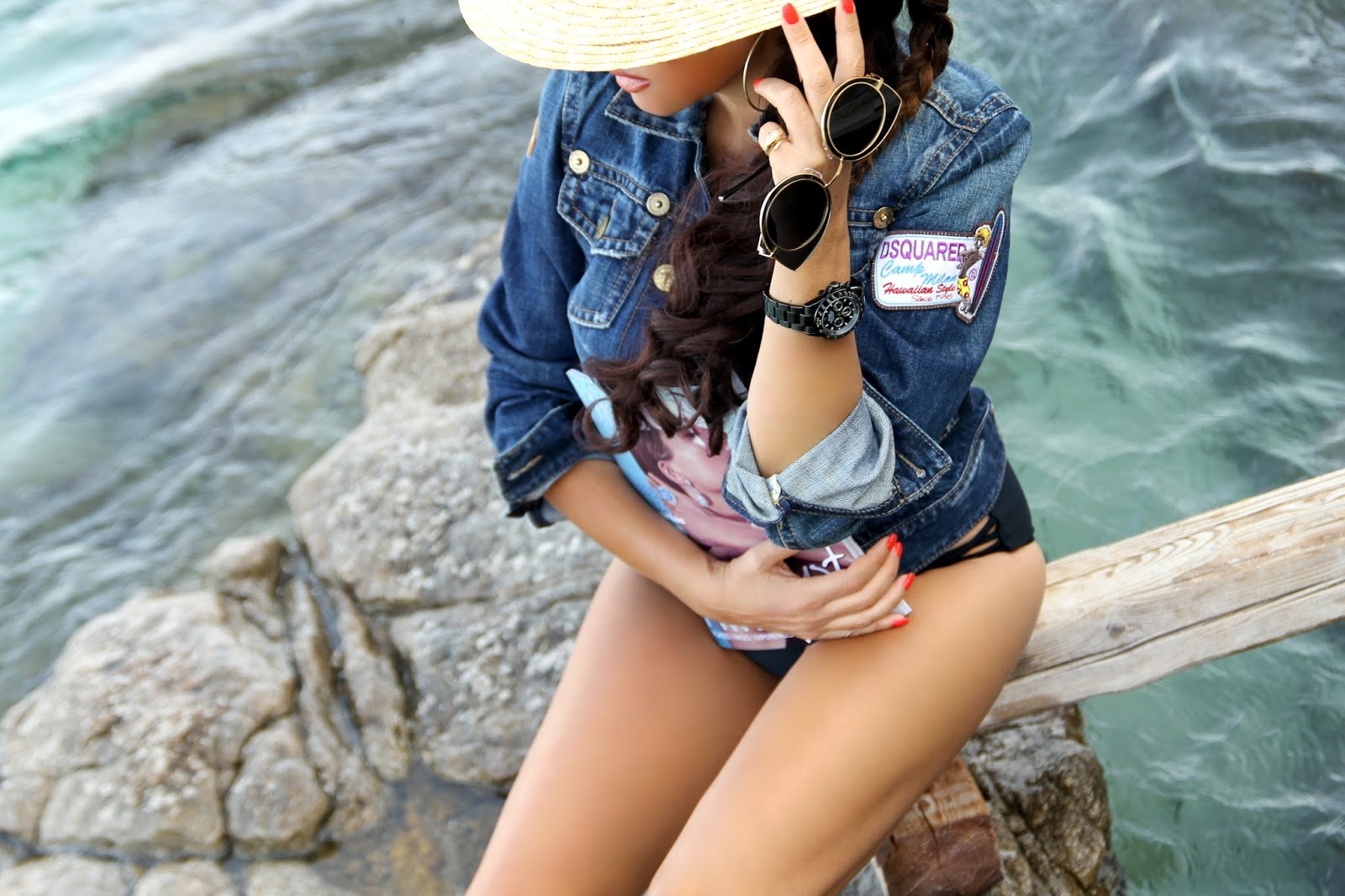 Photos: Jacopo Maria Barile
I was wearing: