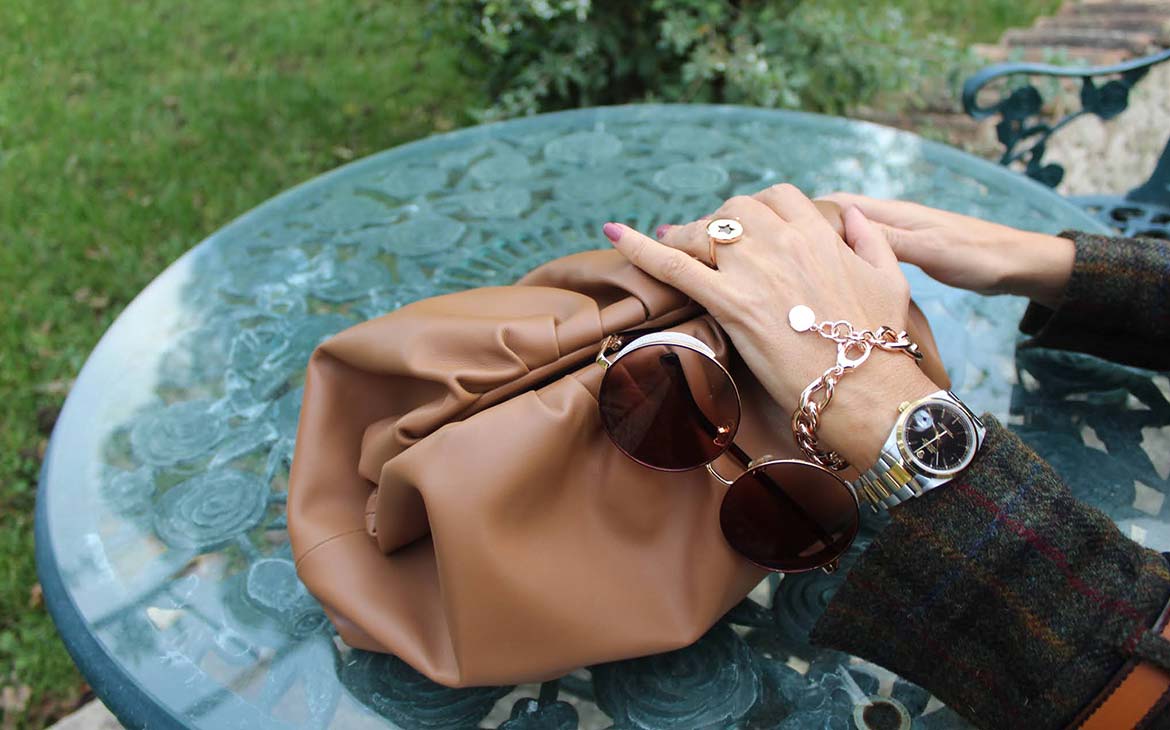 Unleash your elegance with the right autumn colors.
And the most glamorous and widespread nuances come from the earth: the brown, the military green, the beige, and the tan.
Brown is a bit of the autumn color par excellence, perhaps because it recalls the leaves that change color and the winter vegetation.
Available in different shades, with brown you can play in all outfits, from casual to elegant ones.
Green light, therefore, to all the shades of beige.
Beige has unquestionably been the fashion world's favorite hue this past year, and the trend shows no signs of slowing down. Beige tones came in various shades on the runways, from pale-pink camel to warm and sandy tones, but I'm really loving the deeper woodsy tan and toffee coloring seen on luxe fabrics such as leather.
Choose the natural shades: play the shades of beige, alternating intense and delicate tones.
Military Olive might technically be a shade of green, but it can very well count as a neutral. It's a strong foundational tone and can instantly bring an element of power to any look.
Deep olive-green tones were seen on an array of fabrics from suede to silk, leather and quilted textures, adding a fearless touch to ensembles.
Whether you pair it with other tonal shades or more saturated opponents, it's easy to incorporate into your Fall 2020 wardrobe.
The used palette for any kind of trendiy piece lies within a beige-brown range, which helps to connect on a deeper level with nature.
So, after years of oblivion, we rediscover the pleasure of wearing a chestnut coat, a soft toffee clutch, a coffee jacket and a pair of caramel boots.
Fashion and beauty marry the entire chromatic range proving to be particularly fond of beige, earth tones, camel. Brown remains one of the most classic and bon ton colors par excellence, in all its shades and also on the check print. To be worn in nuance or broken, in combination with other shades.
For all cult pieces, these earth shades are a good choice, they remind us to be in contact with nature.
Play with the textures and materials that give character to the look: contemporary and conceptual in the cuts of the leather, very British in the checked prints, full of charm in the men's fabrics.
So, in the colors of autumn, I blend in with the landscape, and to give light to my outfit the beautiful Bronzallure creations, the Made in Italy brand that designs jewels in the exclusive Golden Rosé alloy plated in 18kt rose gold.
Your next outfit idea is one click away.
Explore the hottest trends and must-have pieces fashion crowds are loving right now.
(Click here to read more about F/W outfit inspiration).
(Click here to read more about all the coolest earth tones).
Keep an eye on my Instagram to see all my best outfits (you can found me @expressyoupl).
Location: my country house – Venticano – Italy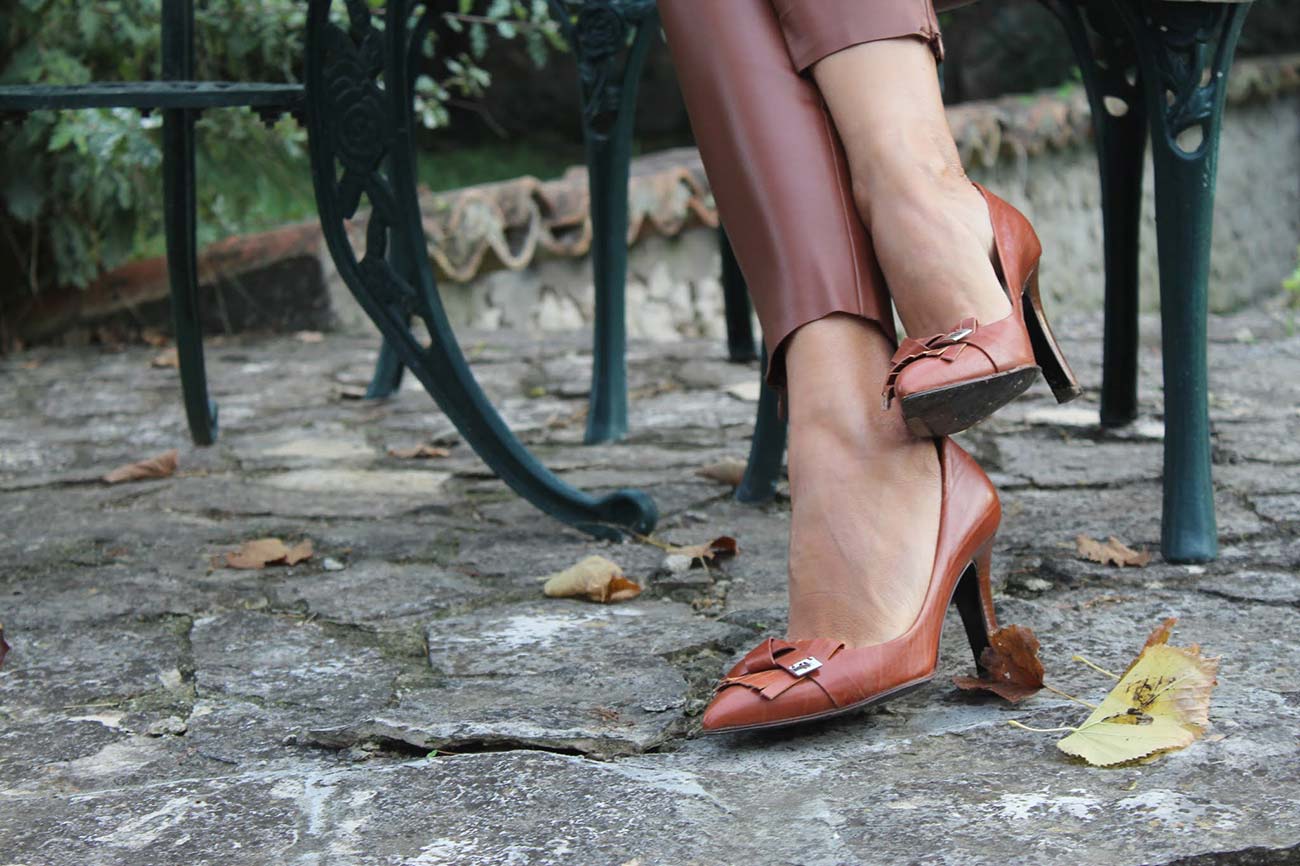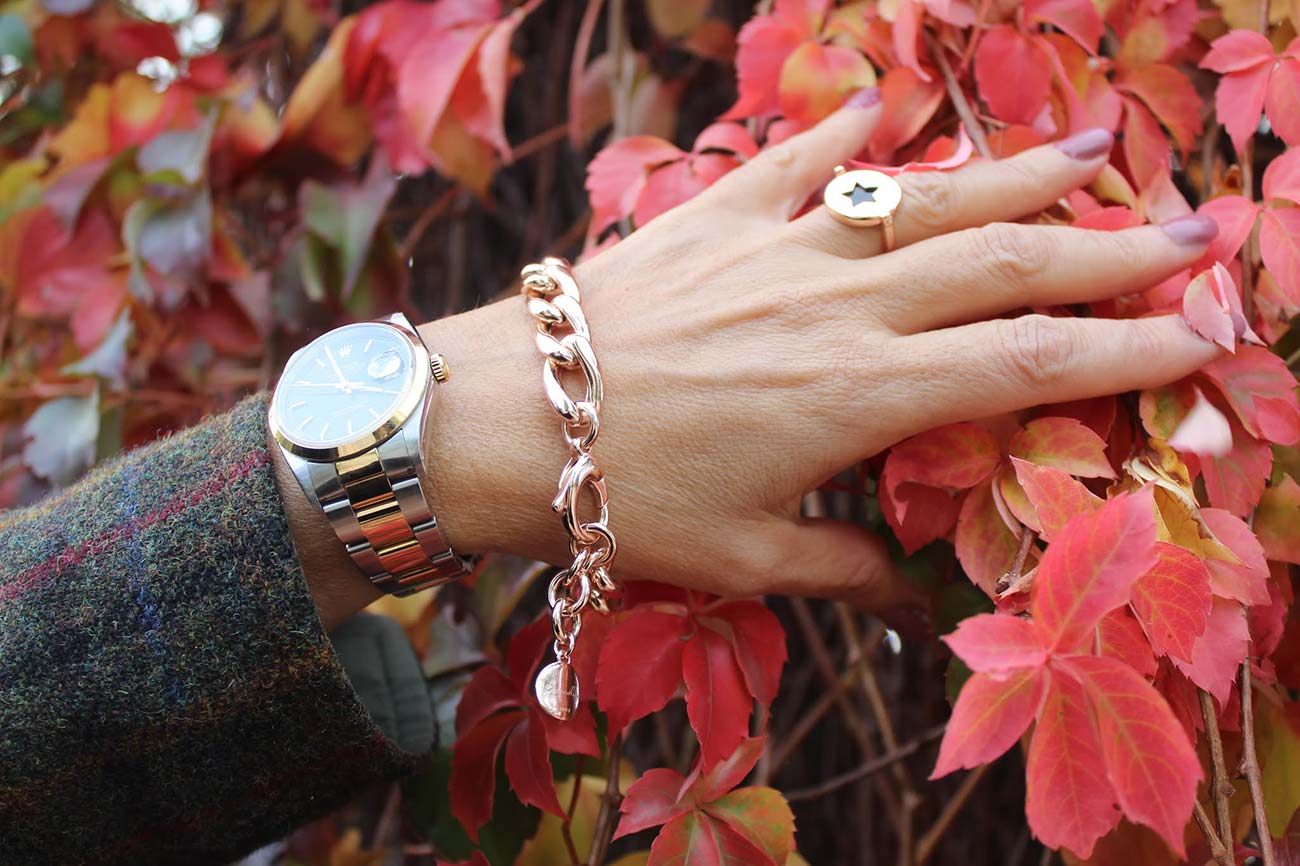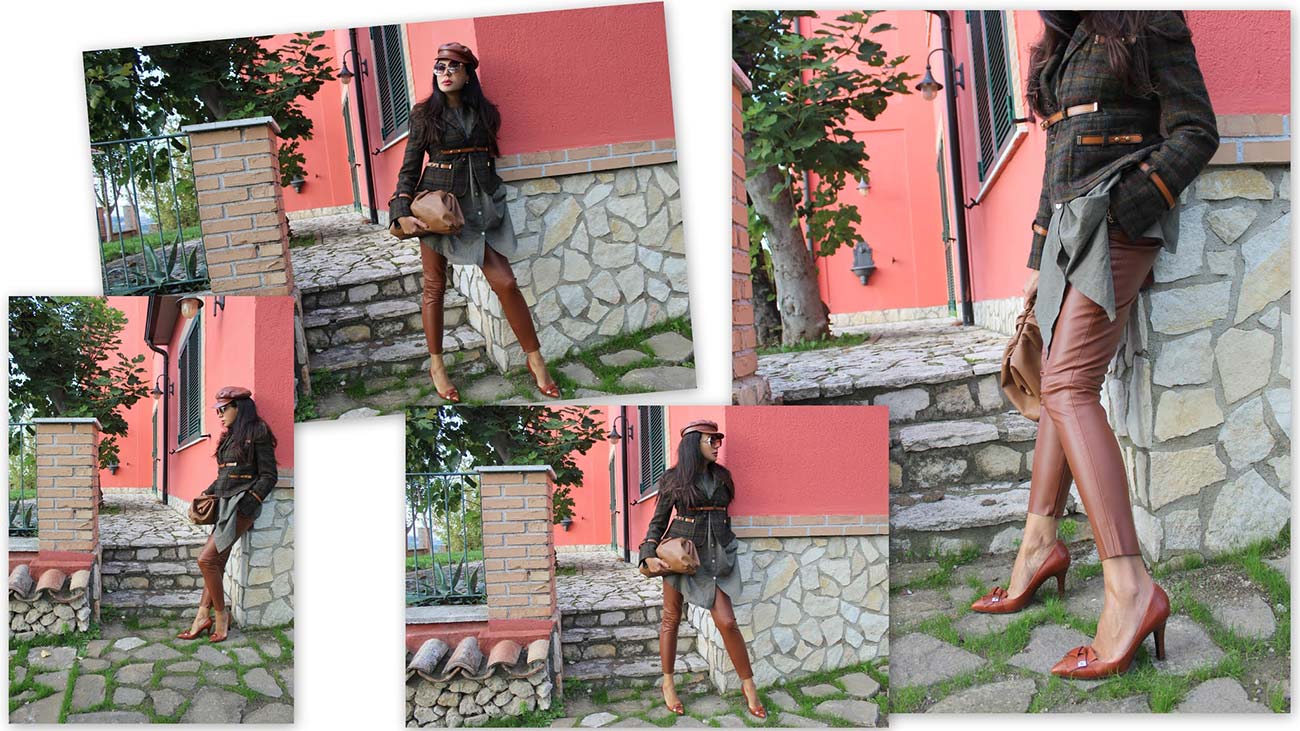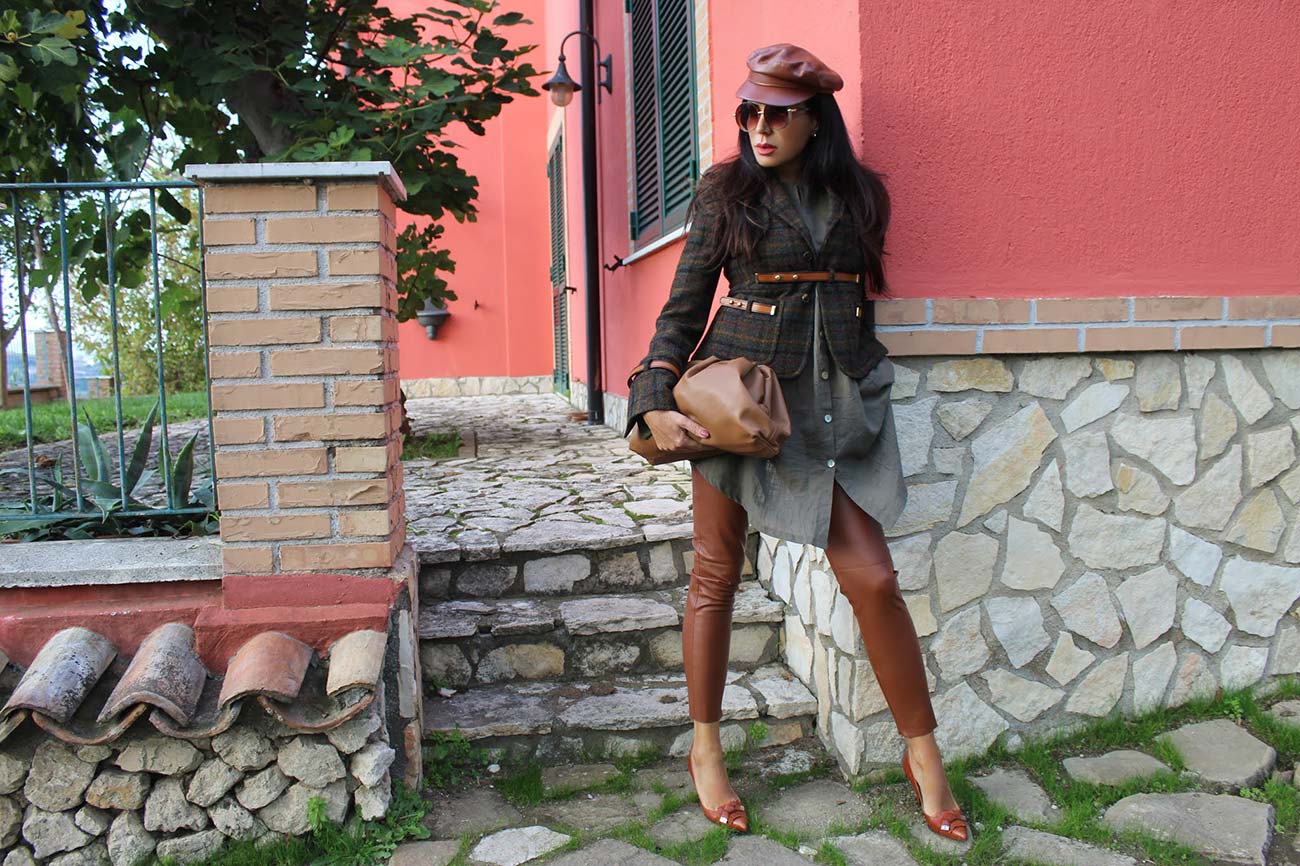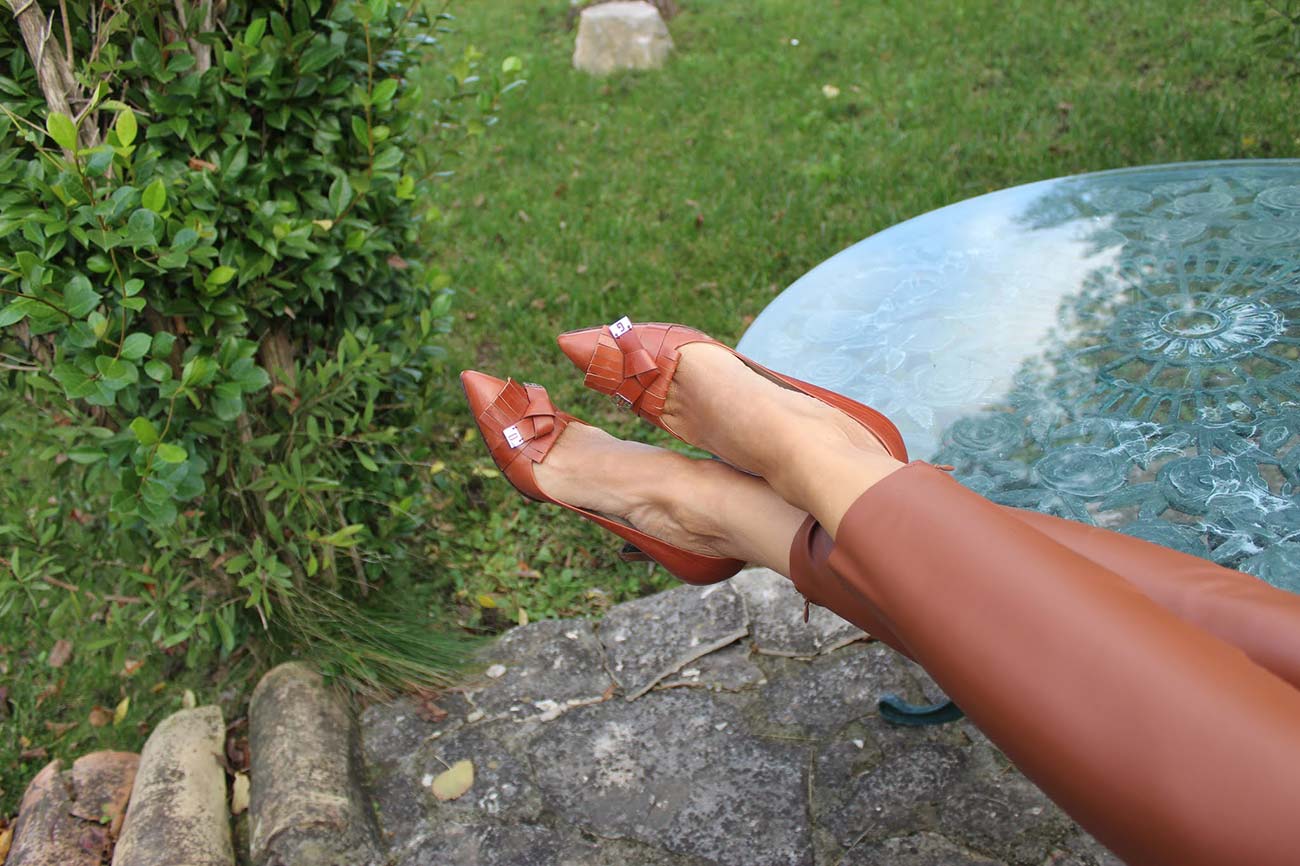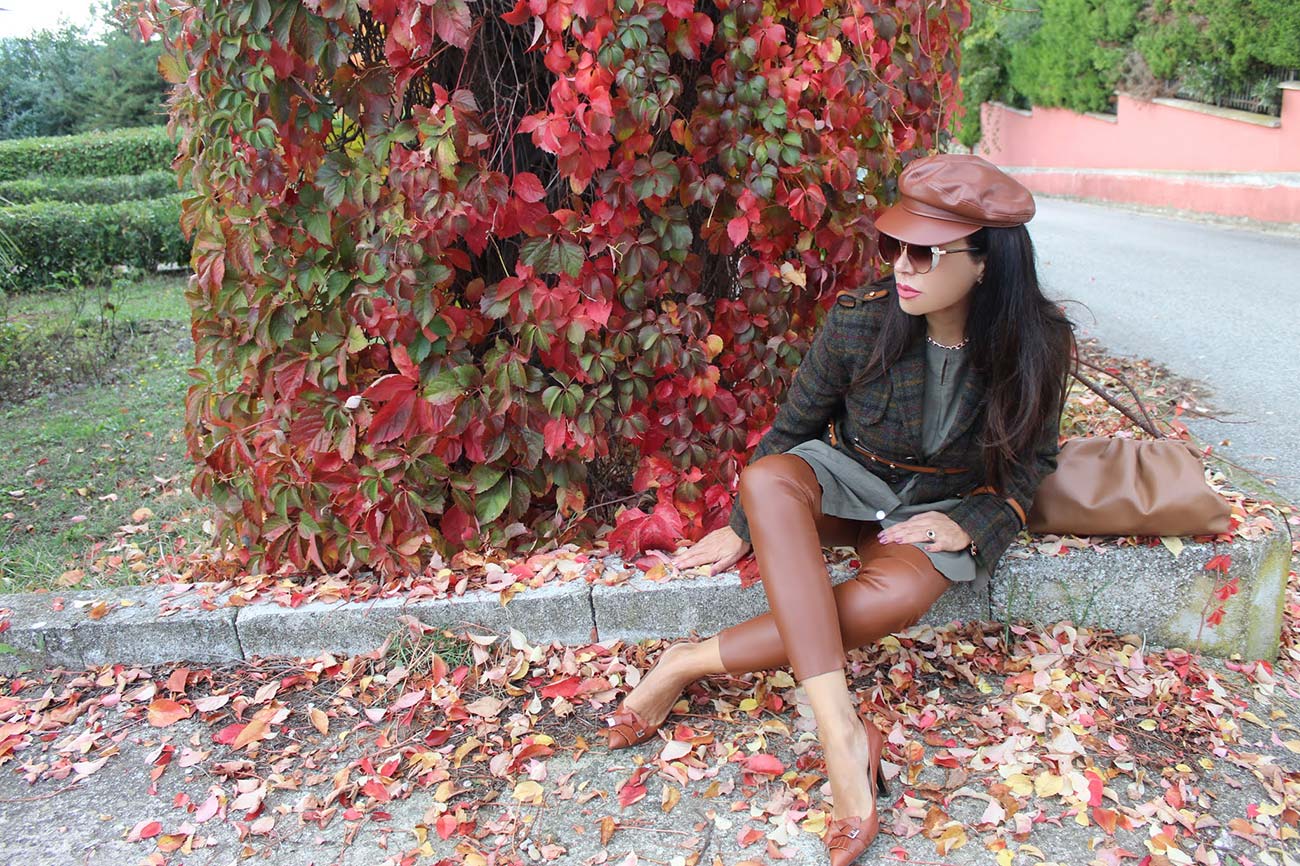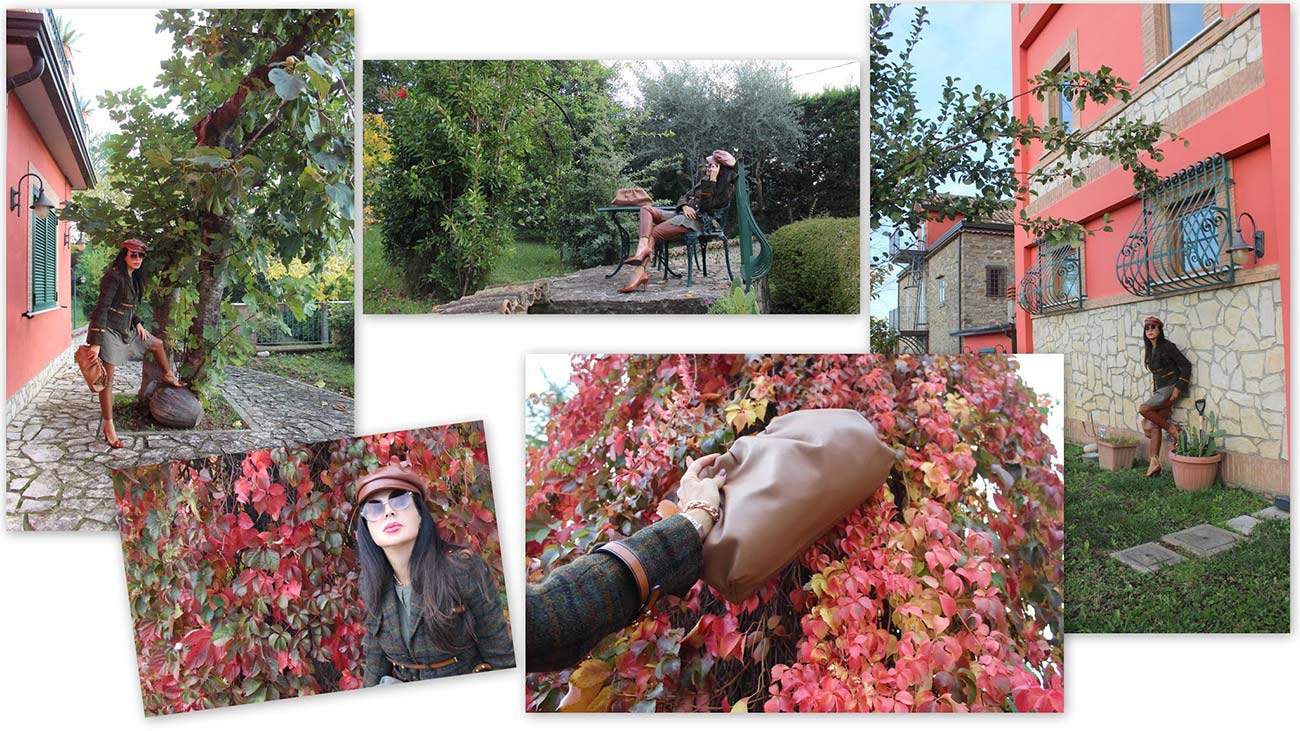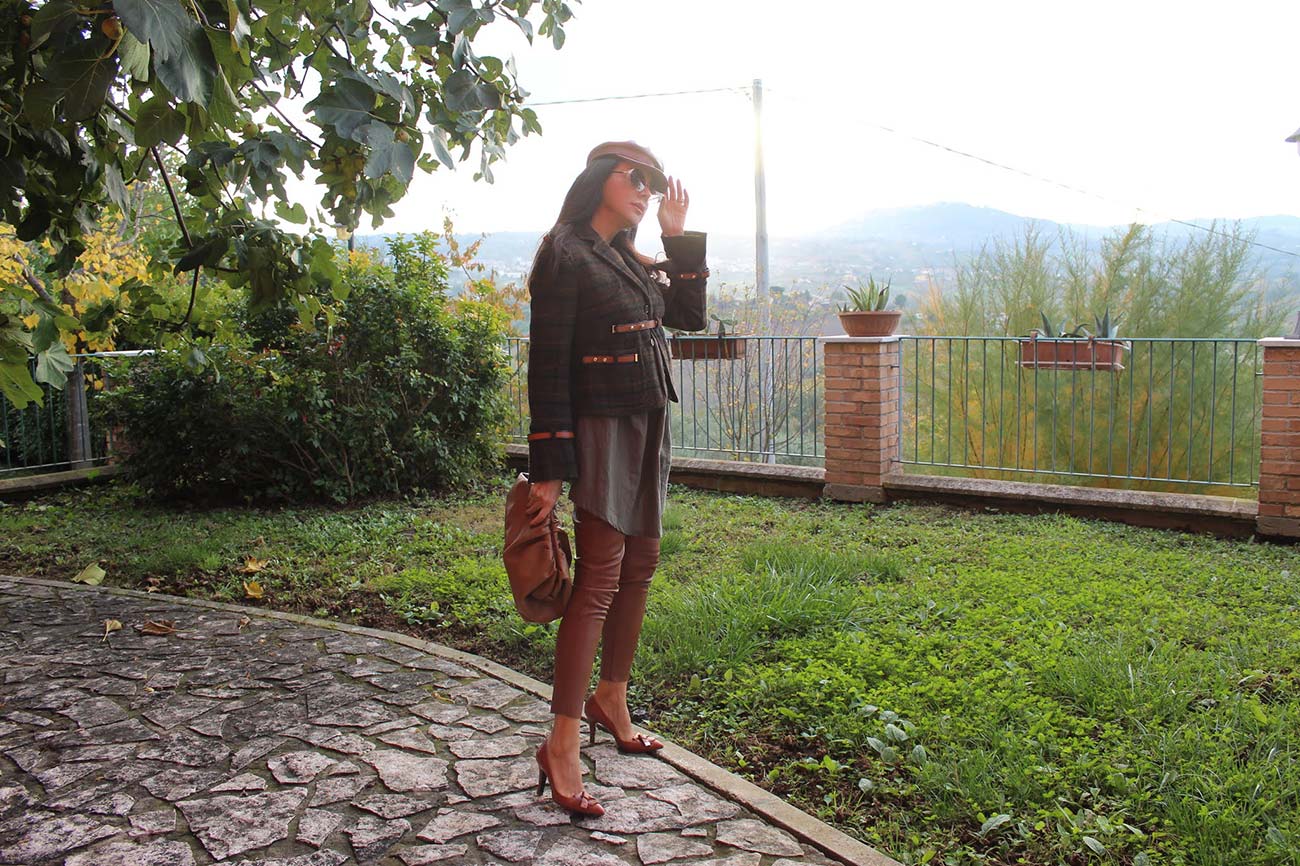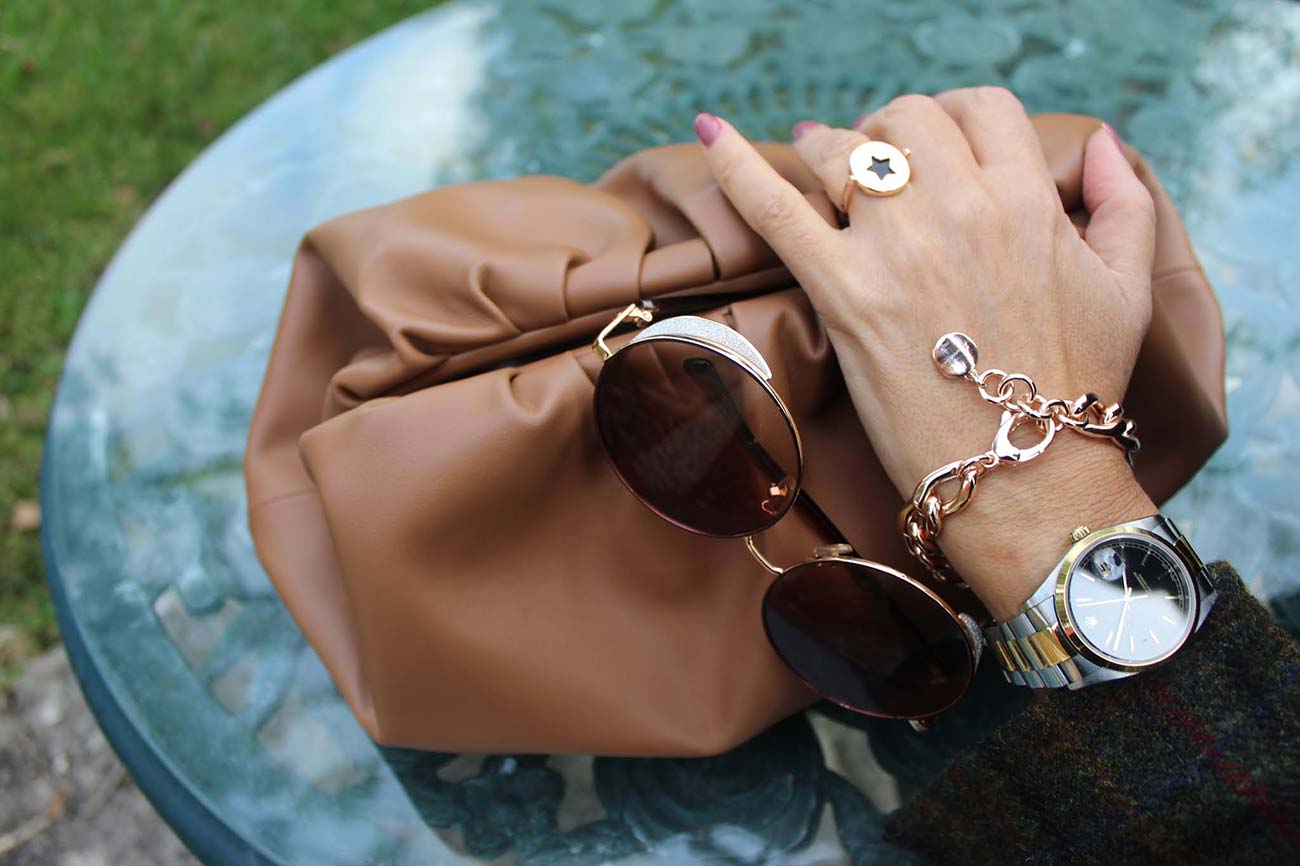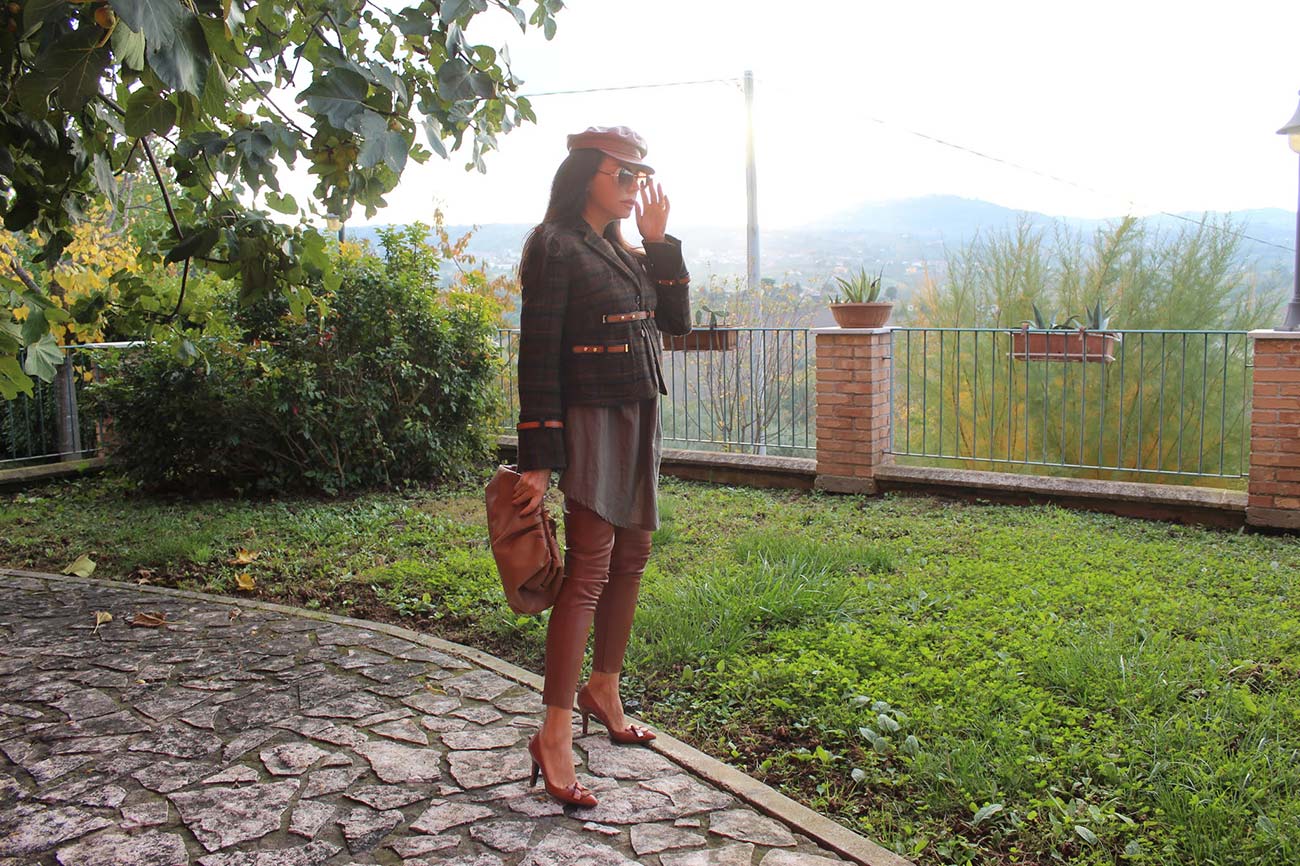 Photos: Rebecca Barile
I was wearing:
Dsquared2 blazer
Zara blouse and leggings
Bronzallure jewels 
Bottega Veneta the pouch
Dolce&Gabbana shoes