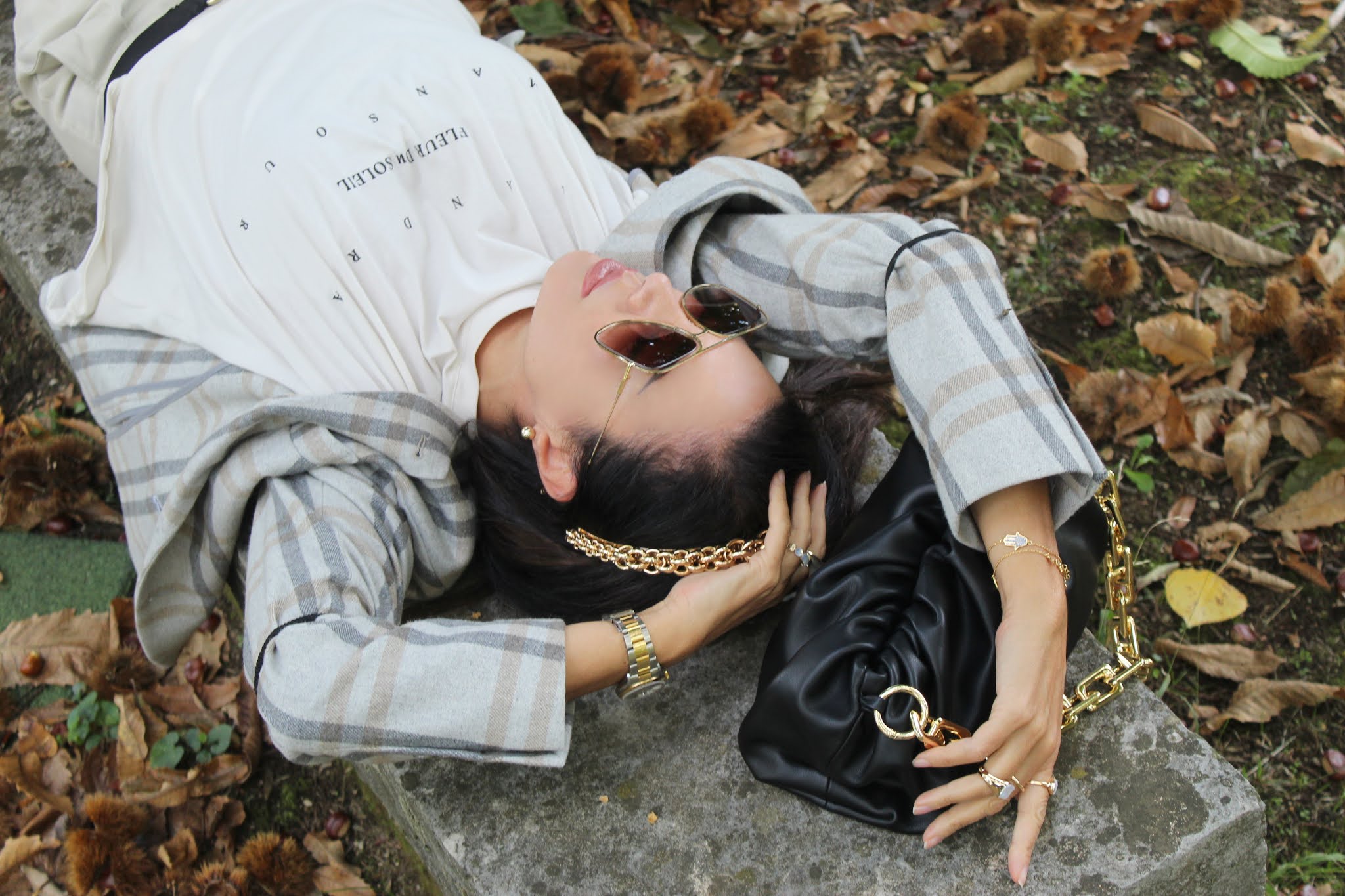 Leather continues to reign supreme as one of the biggest fabric trends of 2020.
We saw this luxurious fabric at every major brand's fashion show in every shape, form and color.
When it comes to shopping for clothing, we not only look for great silhouettes, cool detailing, and on-trend styles, but we also pay great attention to the fabric of an item. After all, the texture of a piece has the ability to elevate and add interest to even the simplest of basics and will unquestionably add an Insta-worthy touch to your ensembles. So what fabrics are trending this year that I recommend investing in? The leather is already having a major moment among the street style set, and the fashion crowd can't seem to get enough of the sumptuous look, and will serve you for a plethora of occasions throughout the rest of the year.
Whether you opt for colorful leather or versatile neutrals, it's by far one of the best fabric trends you can invest in this year: there is leather for all, of different styles and taste.
More than a trend, a leather piece once again at the top of our fashion desires this season.
Whether you opt for a classic leather or vegan model, one watchword: choose leather transforming the traditional clothes into a real fashion statement.
Leather is timeless and stylish.
A leather item of clothing always makes you look cooler, sometimes chicer, and it elevates your look to make you look like you've purchased something expensive to set yourself apart.
Indeed, fall/winter is all about using leather more subtly with fashion fundis recommending that leather pieces are paired with oversize silhouettes and oversize cuts.
I think there is a chic sophistication to wearing faux leather pants with a feminine blouse and an oversized blazer.
The leather always comes back around during the colder months, but I've loved seeing people get more creative this season!
Leather shorts, bermuda, pants, blazers, and monochrome leather looks are dominating the fall style mood boards.
What do you think about my outfit?
An alternative to the classic black leather is also the total opposite, the cream white. Instead of glossy dark leather, for the one that likes softness and feminine details, cream white creates exclusive looks.
The leather trouser trend is the surprisingly easy-to-wear jeans alternative to try now.
Do you feel inspired to try the trend?
(Click here and here to read more about this trend).
On my Instagram account (you can found me @expressyoupl) I'll show you all my best outfits.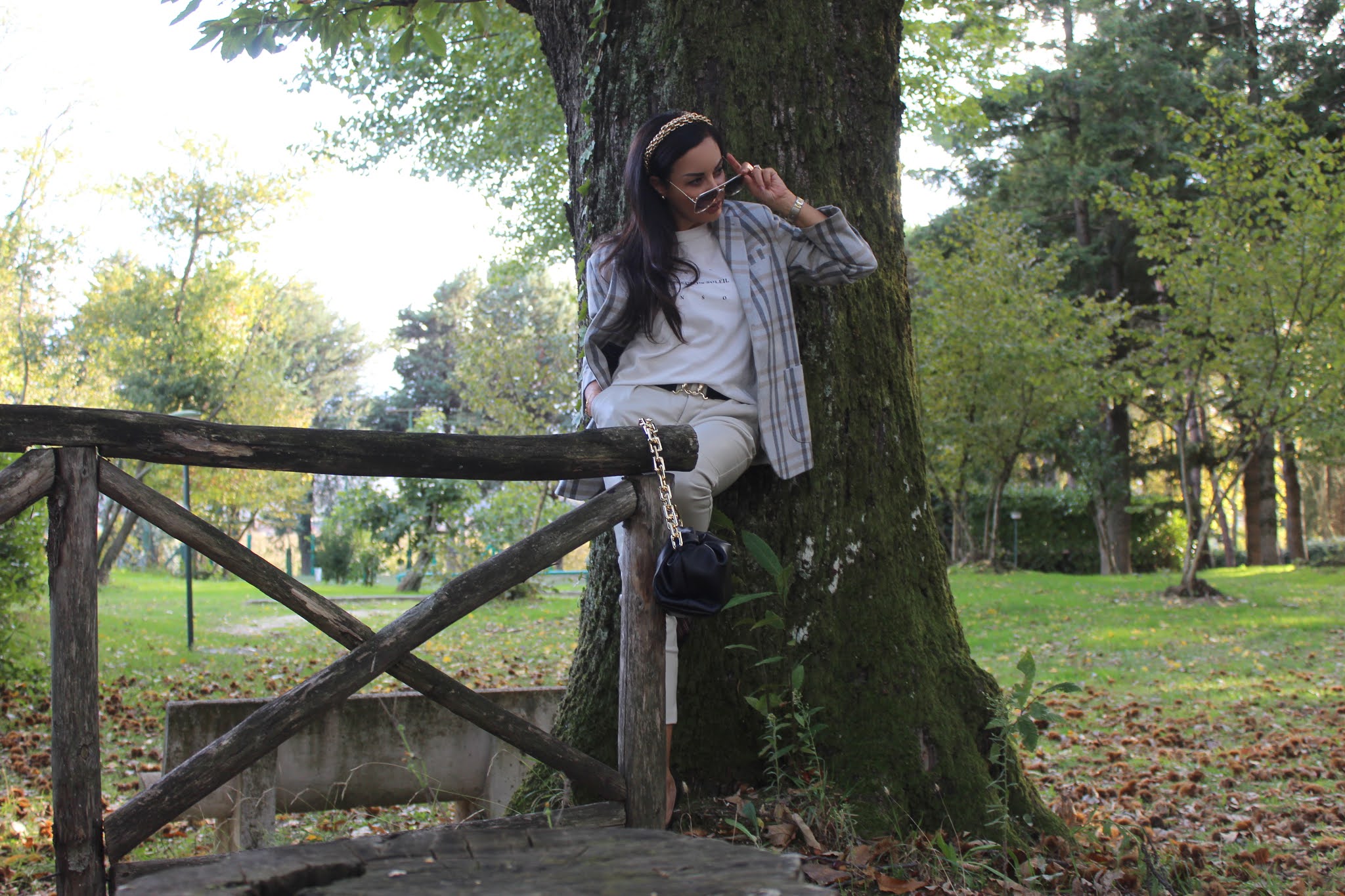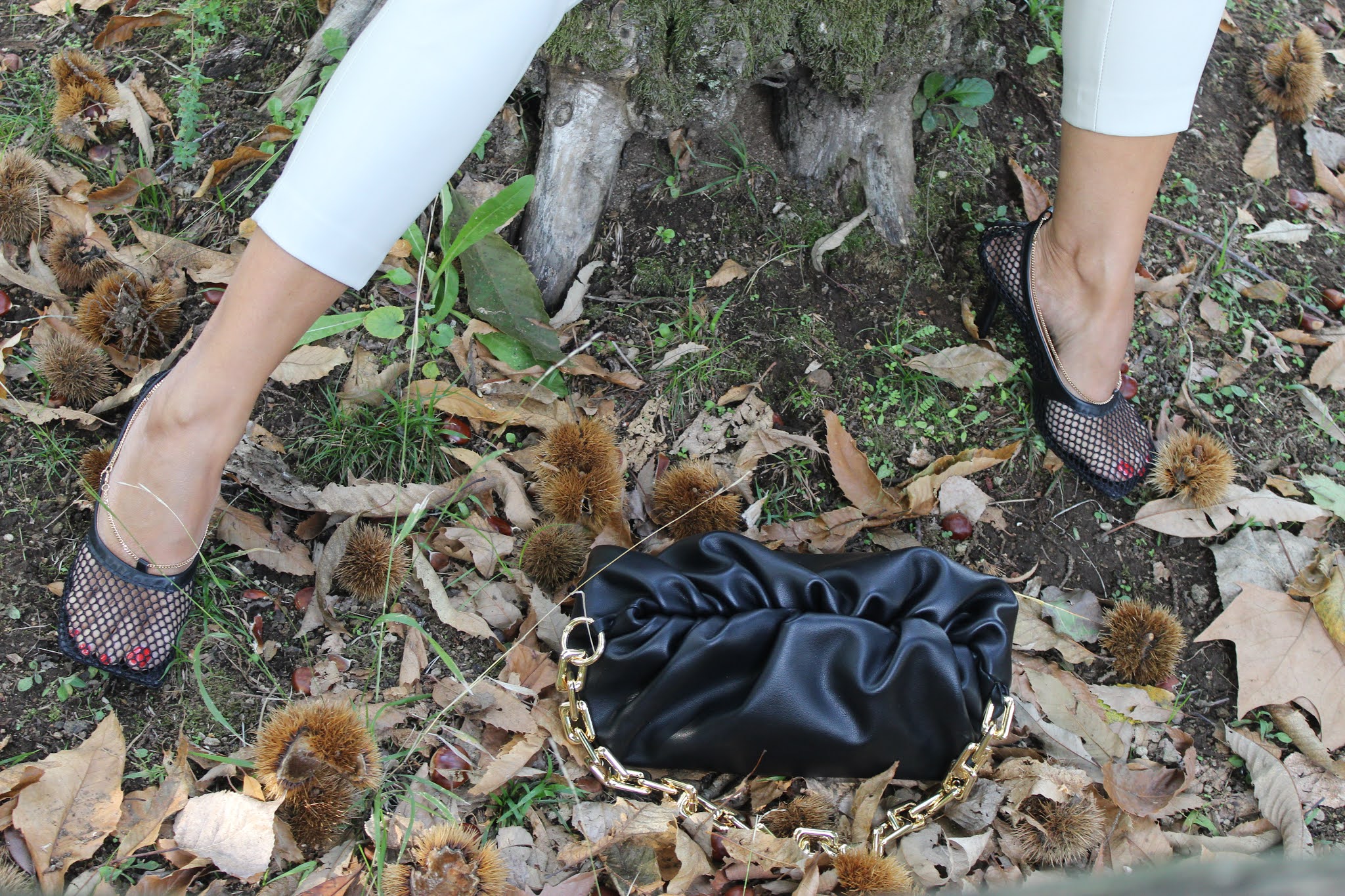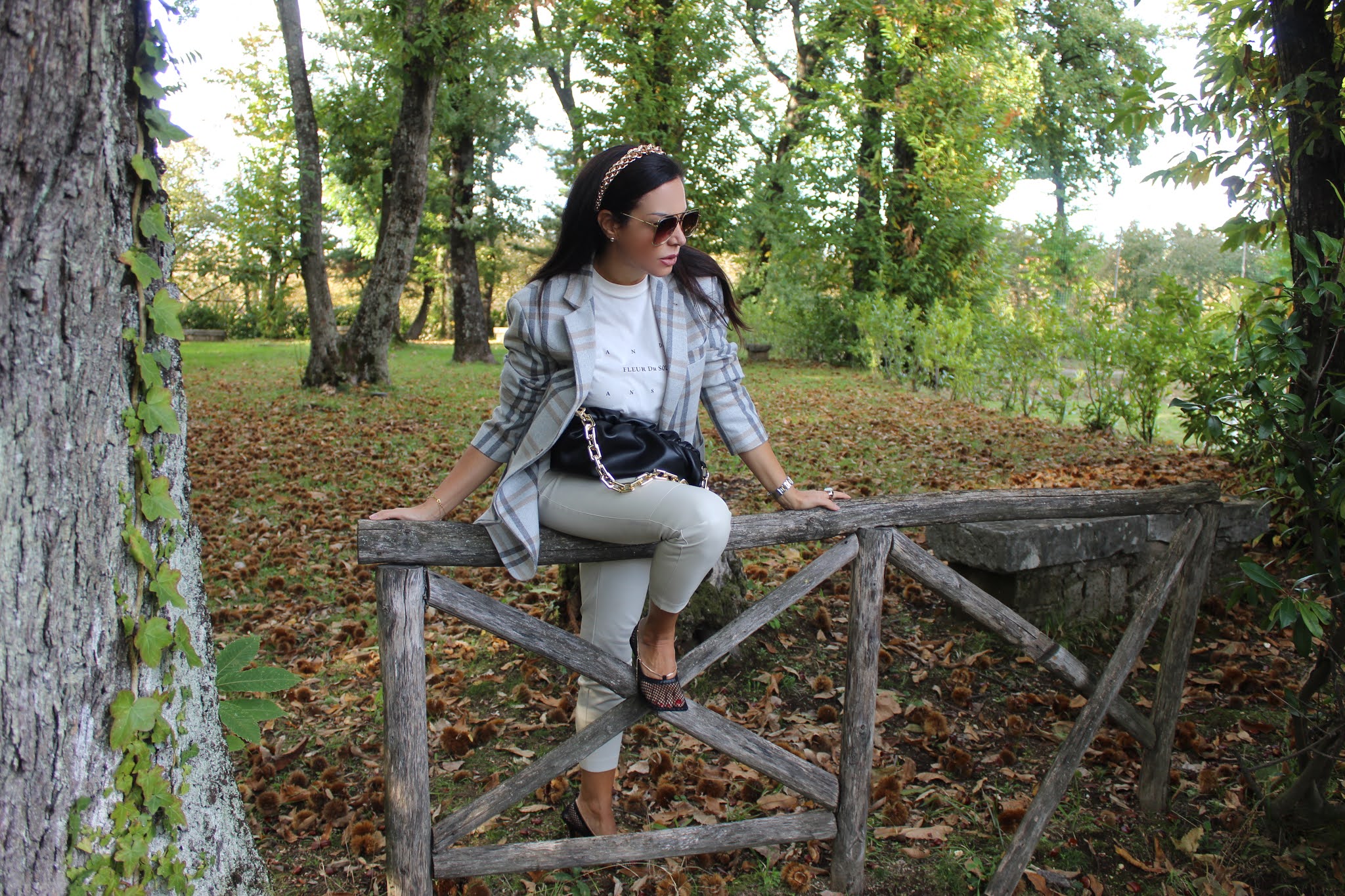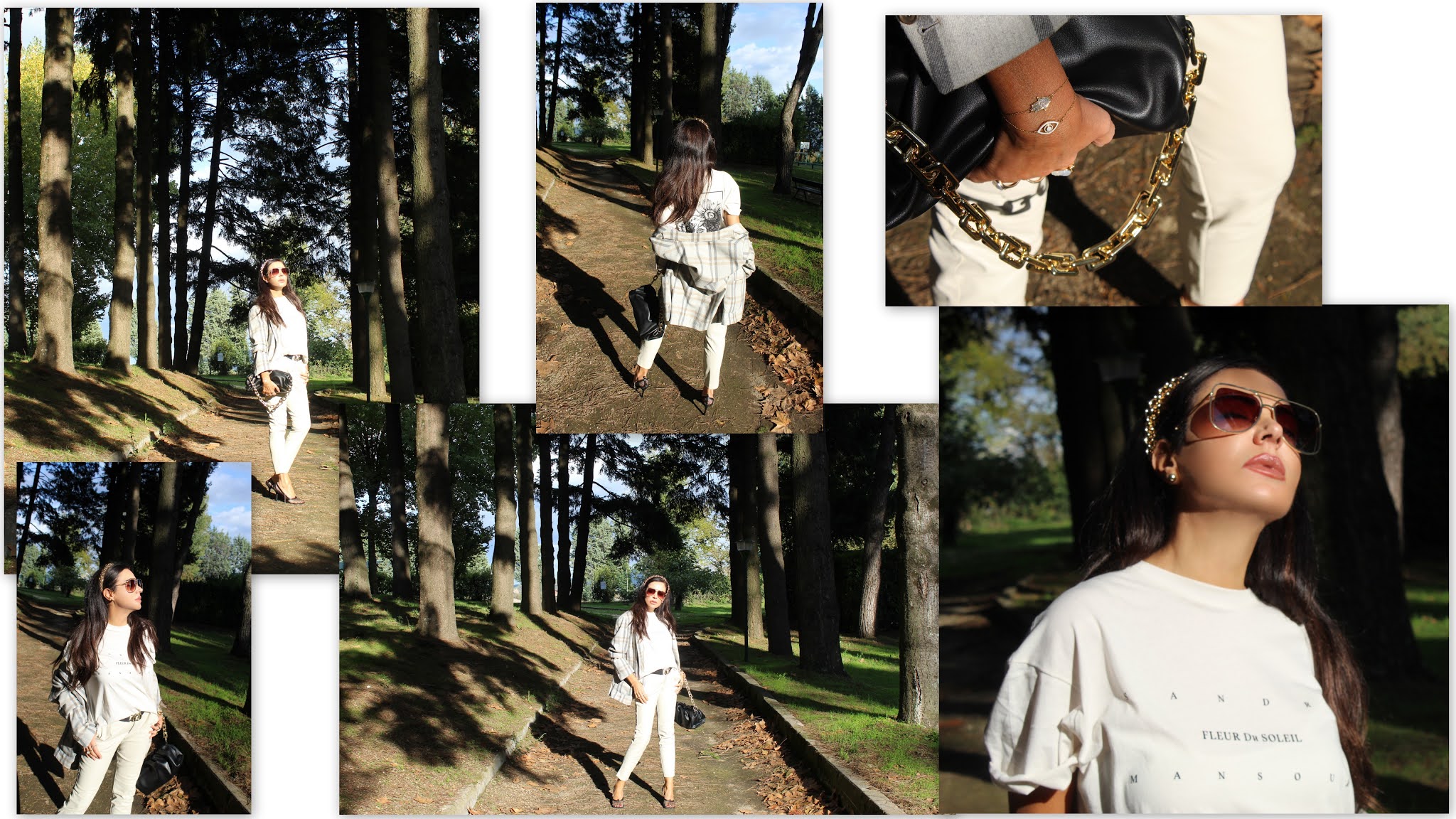 Fall Trend Alert: Leather Weather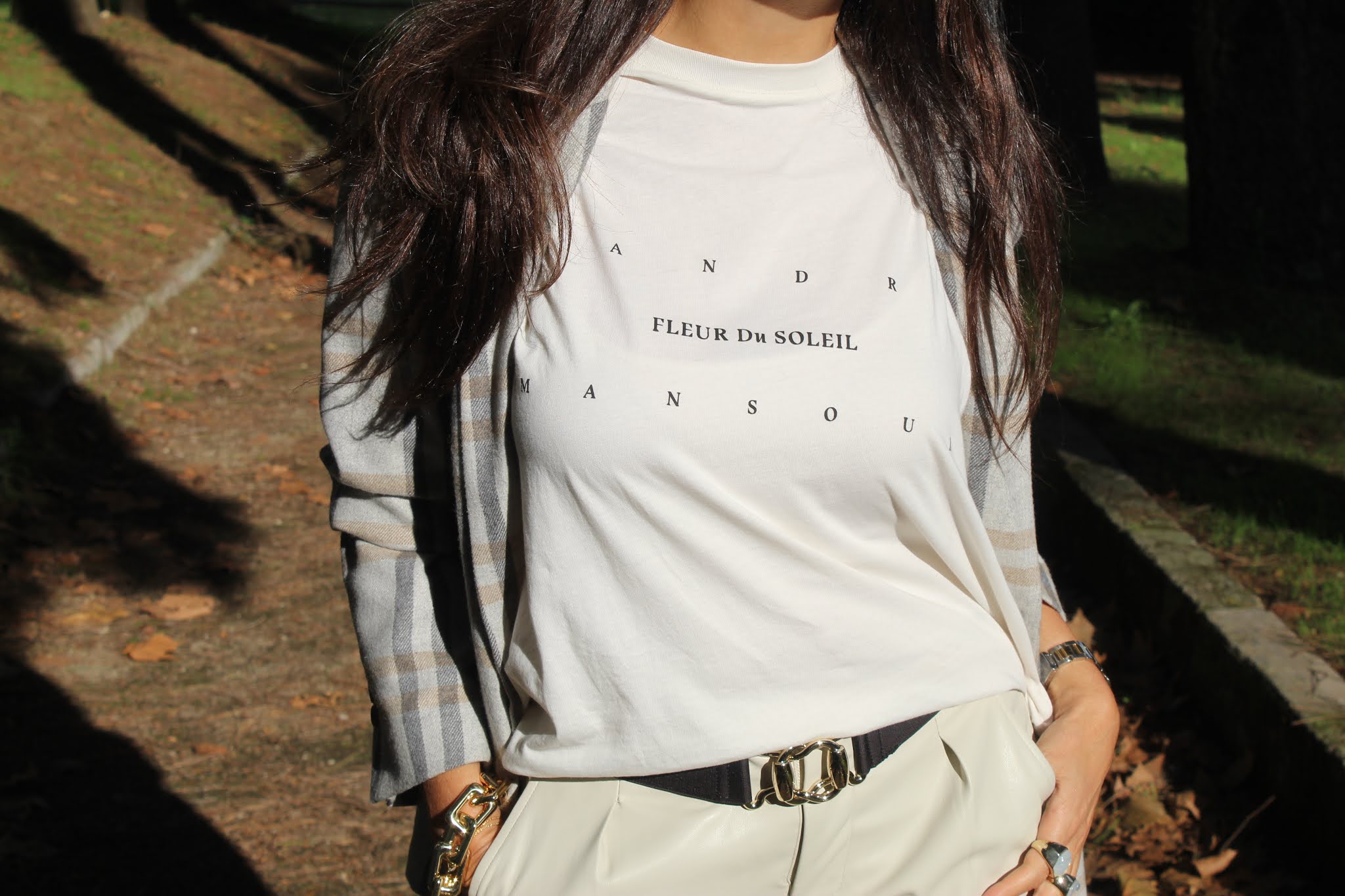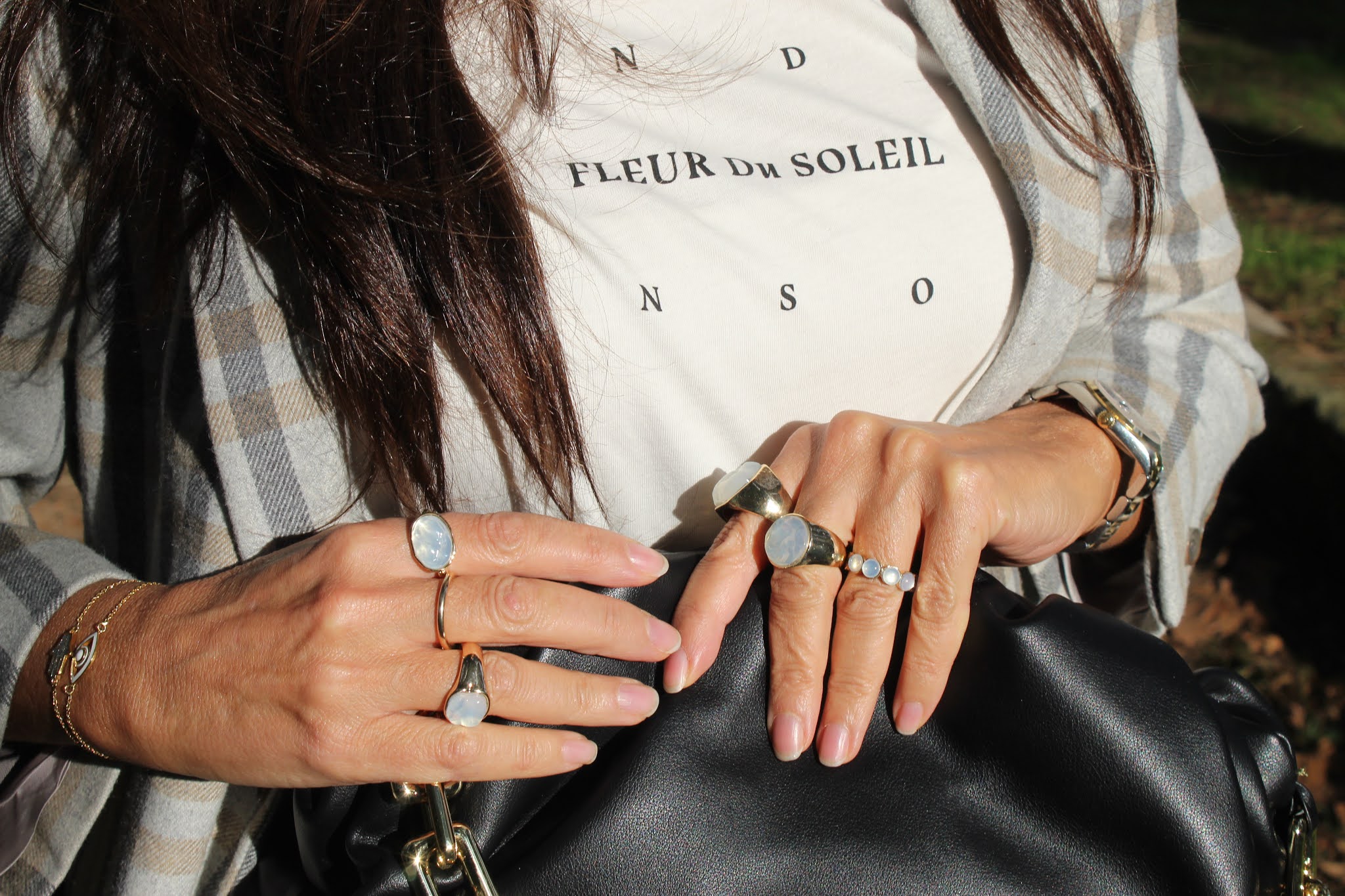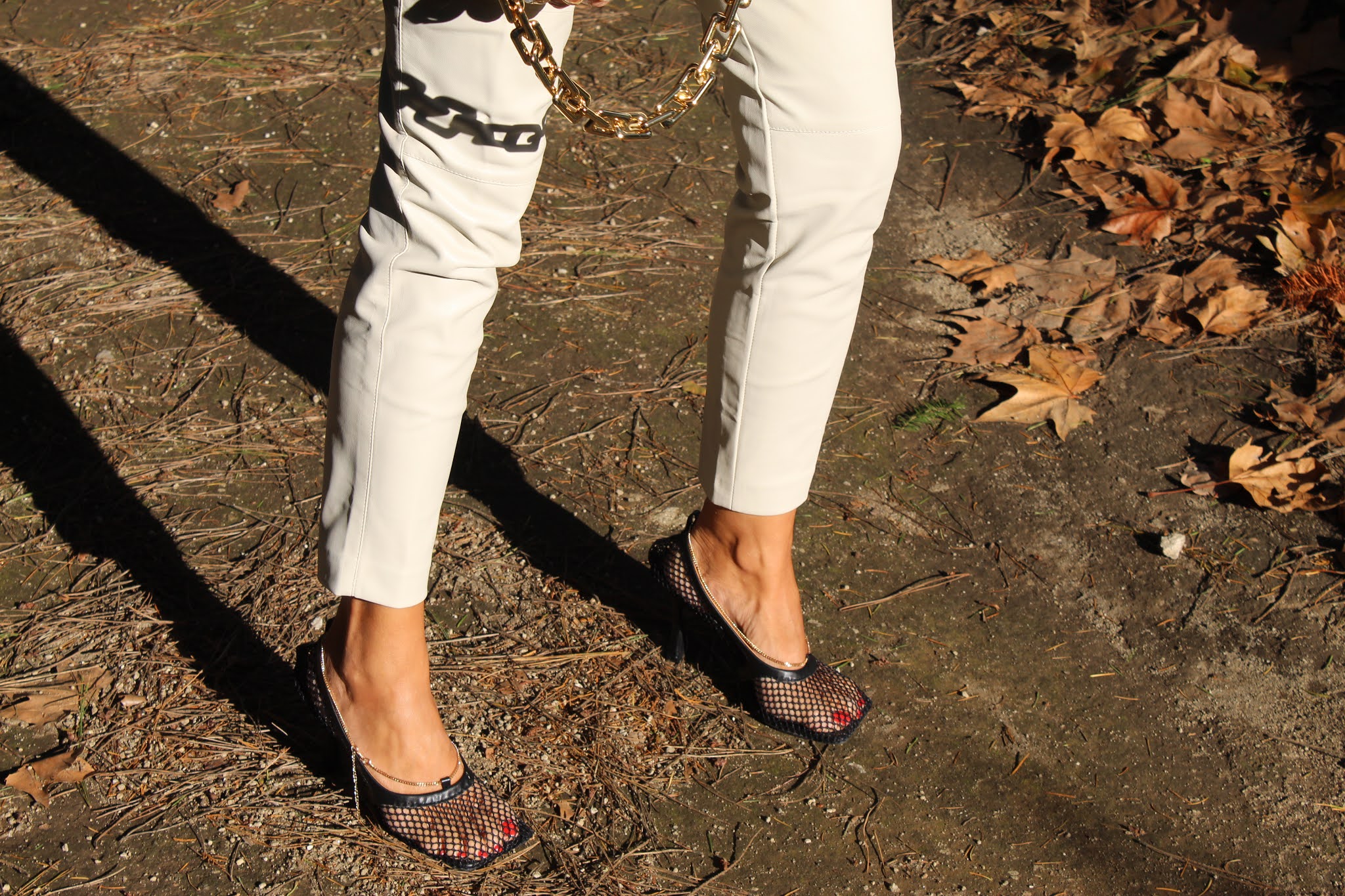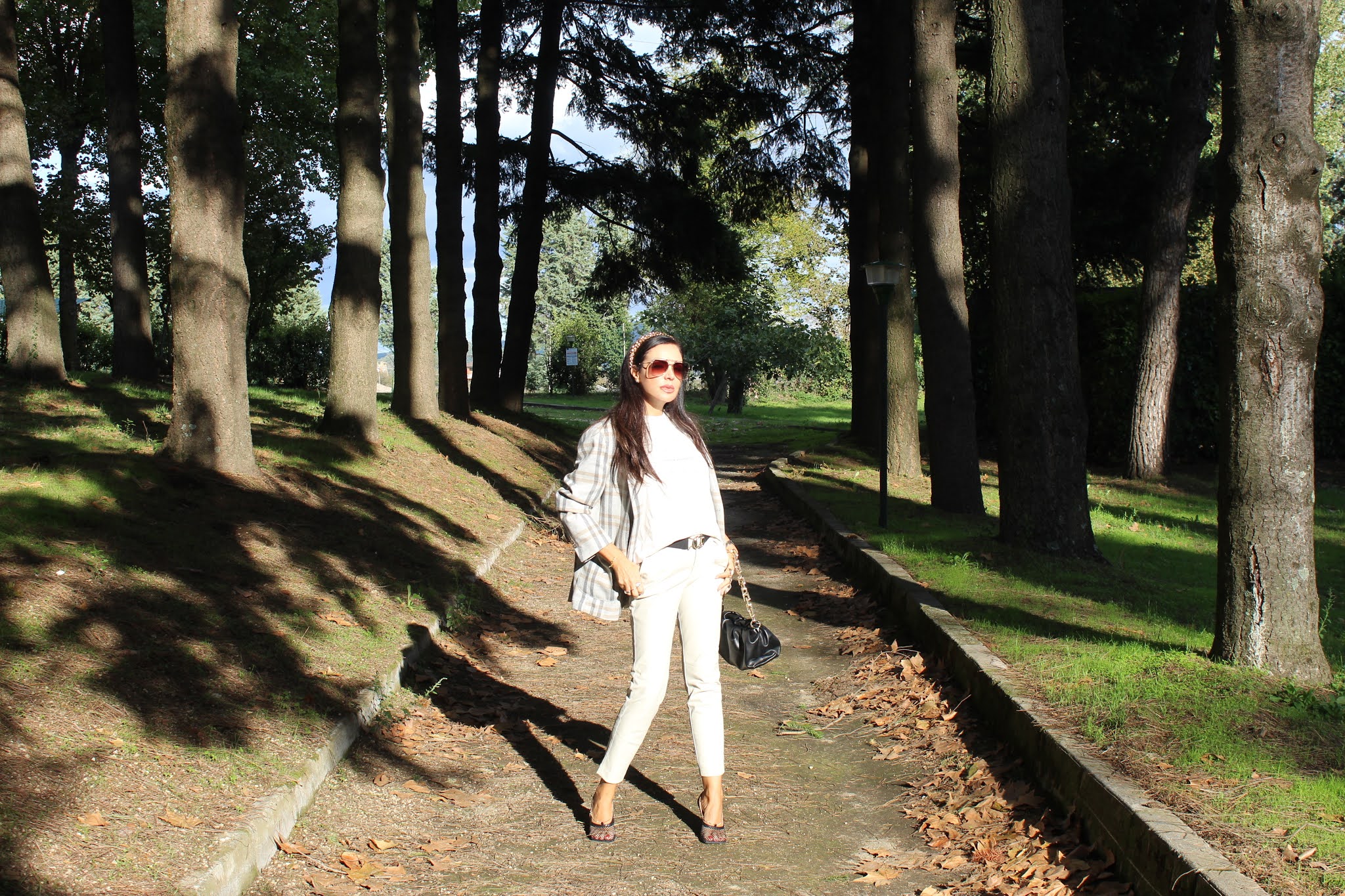 Trending now: leather pants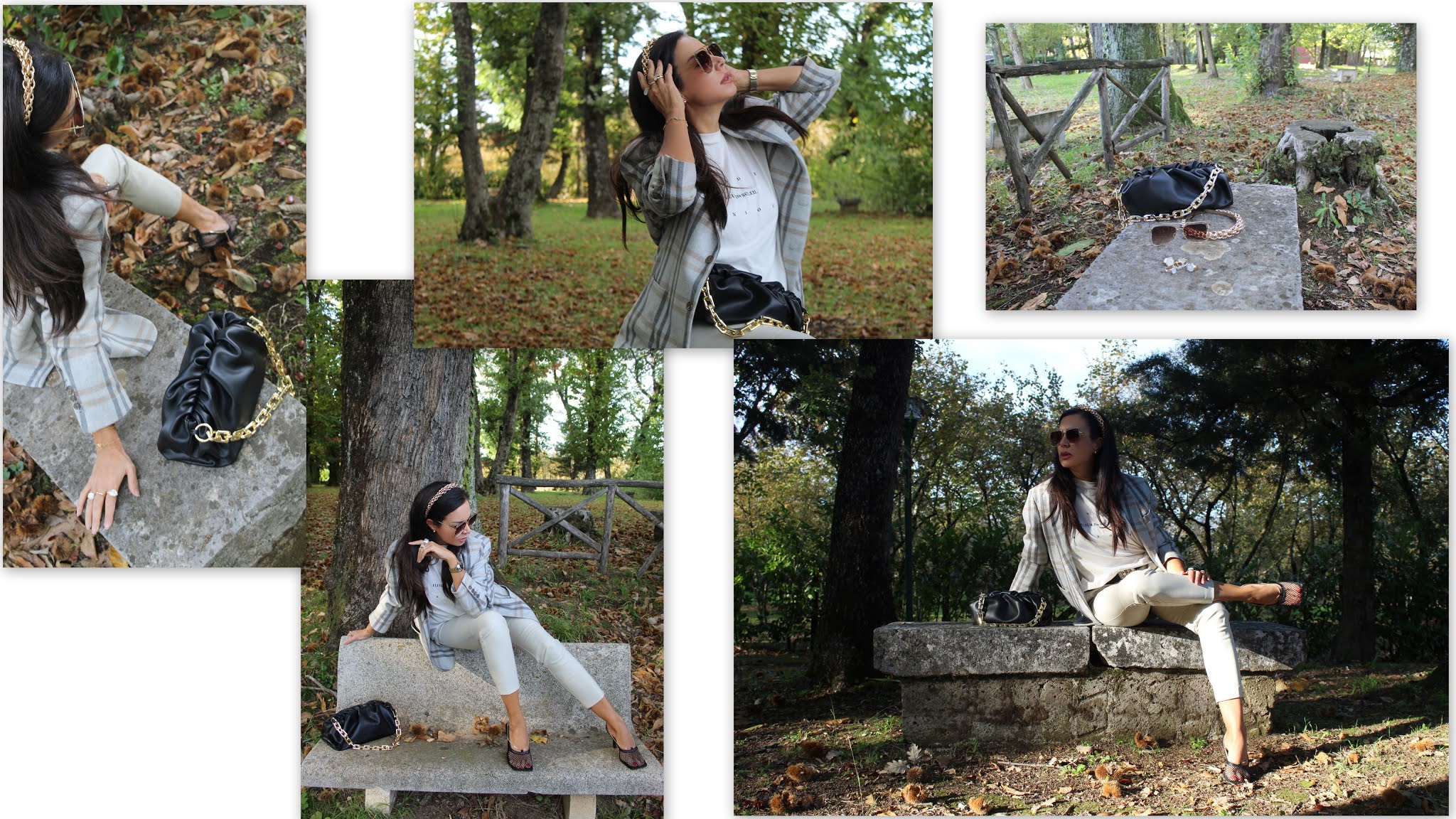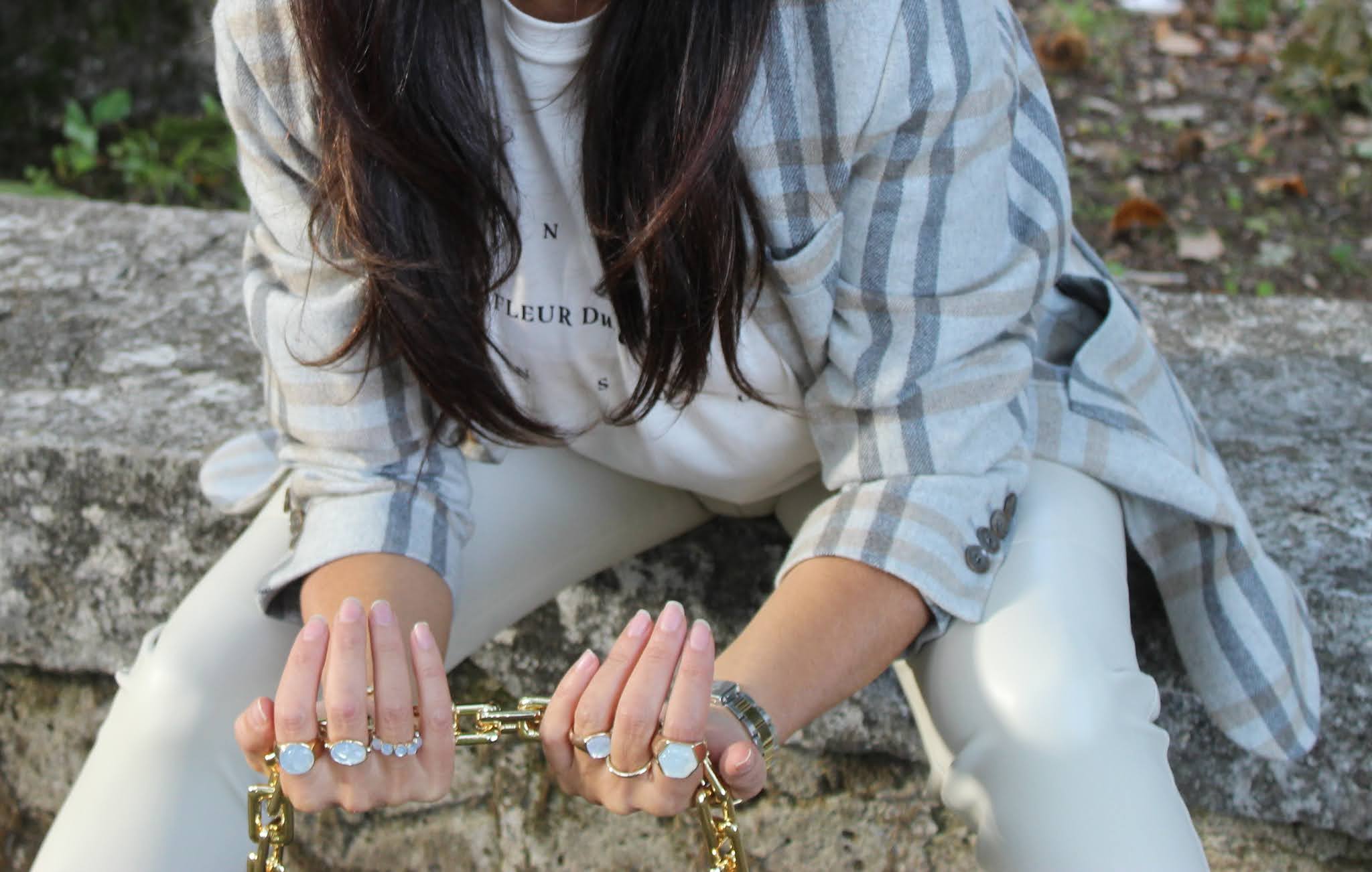 Photos: Jacopo Maria Barile
I was wearing:
Isaia (my hubby) blazer
Sandra Mansour for H&M tee, rings, and headband
Netali Nissim bracelets

Bottega Veneta pouch and shoes