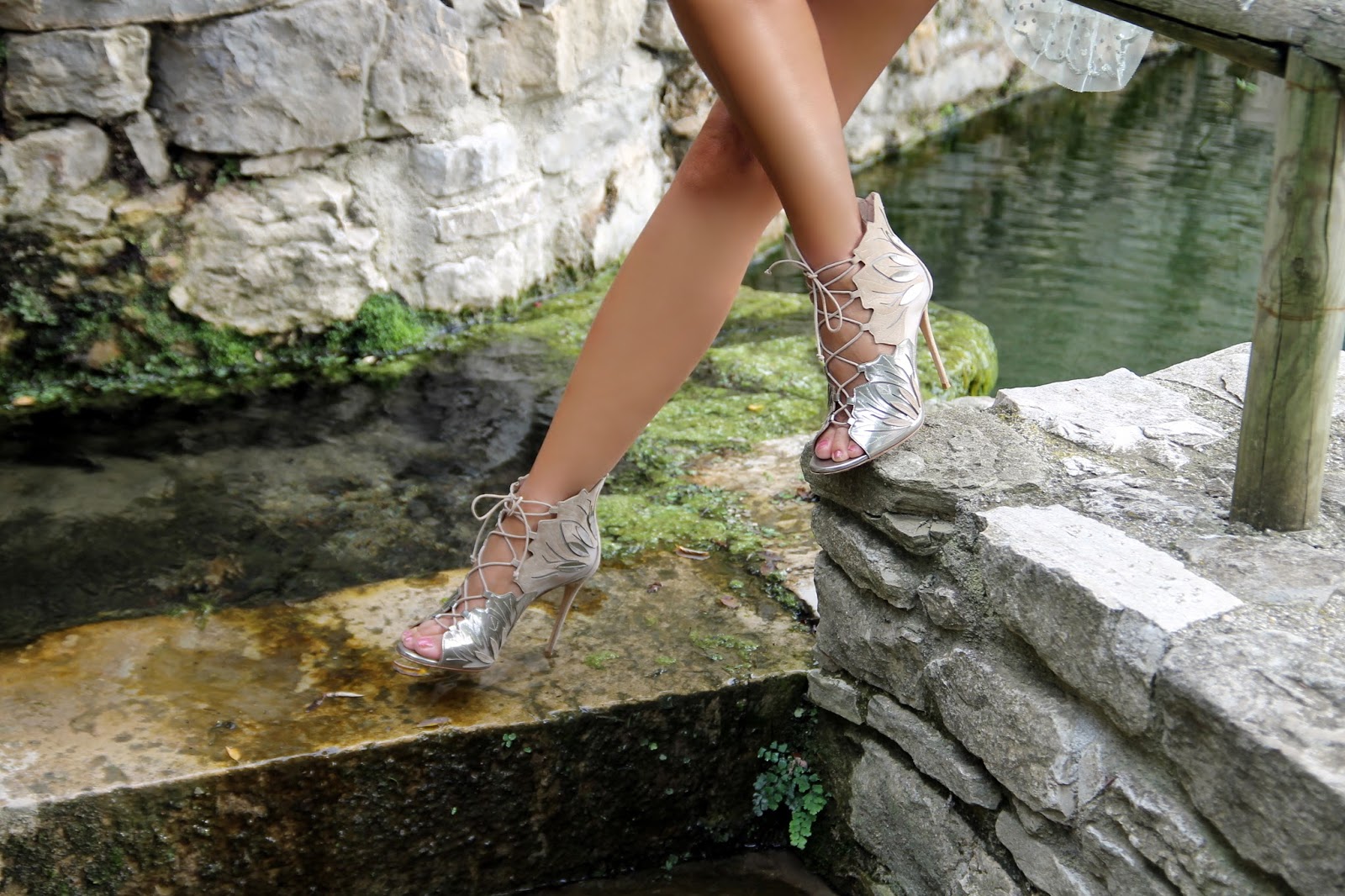 C'è voglia di luce in questo A/I 2016-17.
Una pioggia di paillettes scende copiosa su abiti, felpe, pants, gonne e accessori, che si accendono di bagliori metallici, in un revival anni 80… e la parola d'ordine è brillare!
Ampia è la scelta per chi vuole sedurre con scintillio totale o strategicamente circoscritto.
Io ho optato per un abito che punta su effetti speciali: la silhouette è quella giusta, corta e femminile, valorizzata da balze che ondeggiano luminose, accese da bagliori silver di micro paillettes.
La location è un'antica domus romana, una struttura intrisa di fascino e storia.
Immersa in un parco naturale di circa 70.000 mq con i resti di un antico acquedotto e la sua sorgente, appartenenti all'età imperiale di Adriano.
(Clicca
qui
per saperne di più sul ritorno delle paillettes).
(Clicca
qui
per vedere un mio diverso look dal finish luccicante, dove indosso gli stessi sandali).
There is a desire of
brightness

in this F/W 2016-17.
A sequined rain drops copious on dresses, sweaters, pants, skirts and accessories, which are lit up with metallic highlights, in a 80's revival… and the key word is to shine!
There is a wide choice for those who want to seduce with total glitter or strategically

circumscribed

.
My choice is

a dress

that focuses on special effects: the silhouette is the right one, mini and feminine, enhanced by flounces swaying so bright, lit by flashes of silver micro-sequins.
The location is an ancient

Roman house

, a place full of charm and history.
Immersed in a natural park

of about

70,000

square meters

with the remains

of an ancient aqueduct and

its source

,

going back

to the imperial age

of Hadrian

.
(Click here to see my different sparkling look with silver touches, combined with the same sandals).
Location: ancient Roman aqueduct – Aeclanum – Italy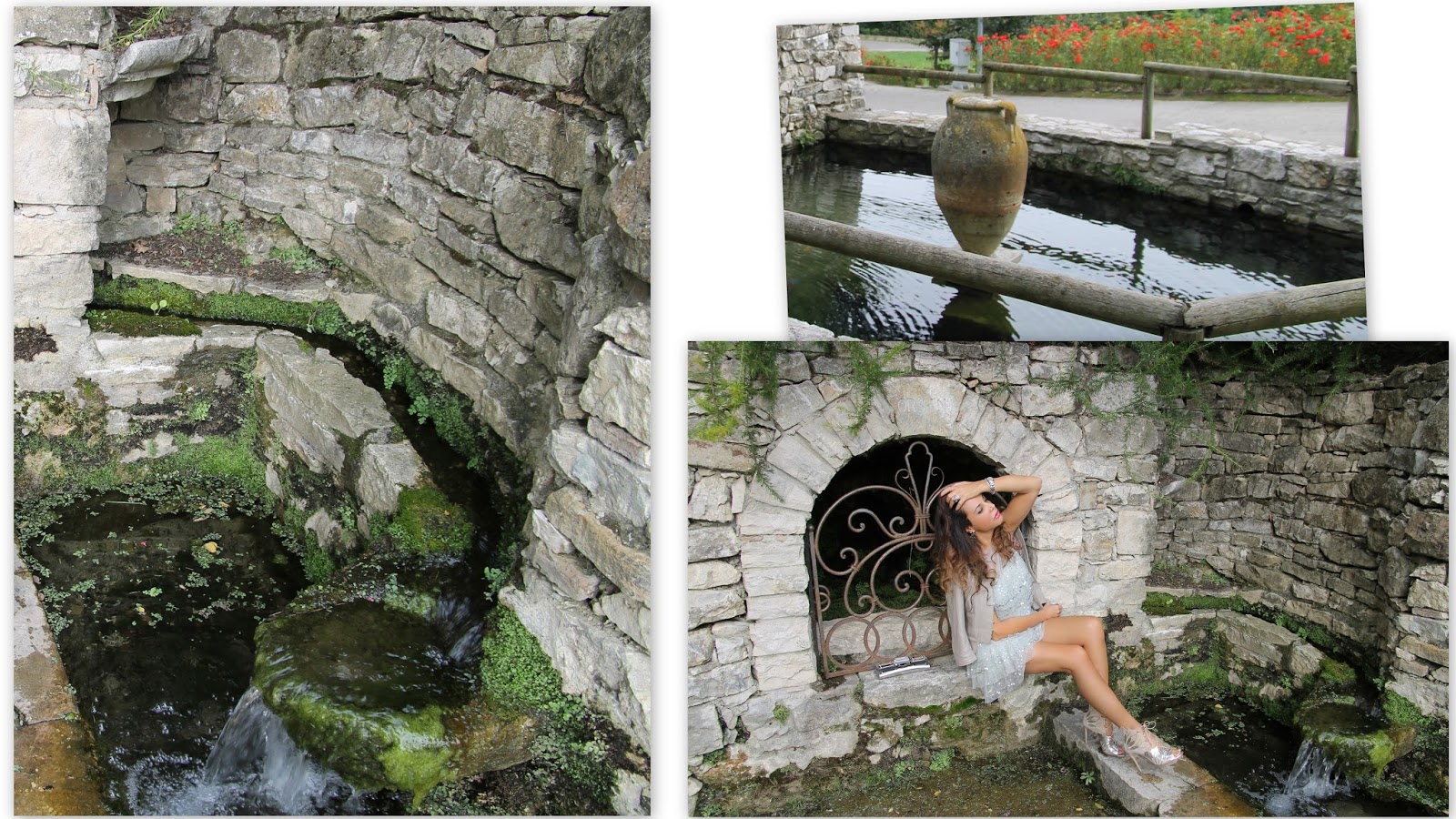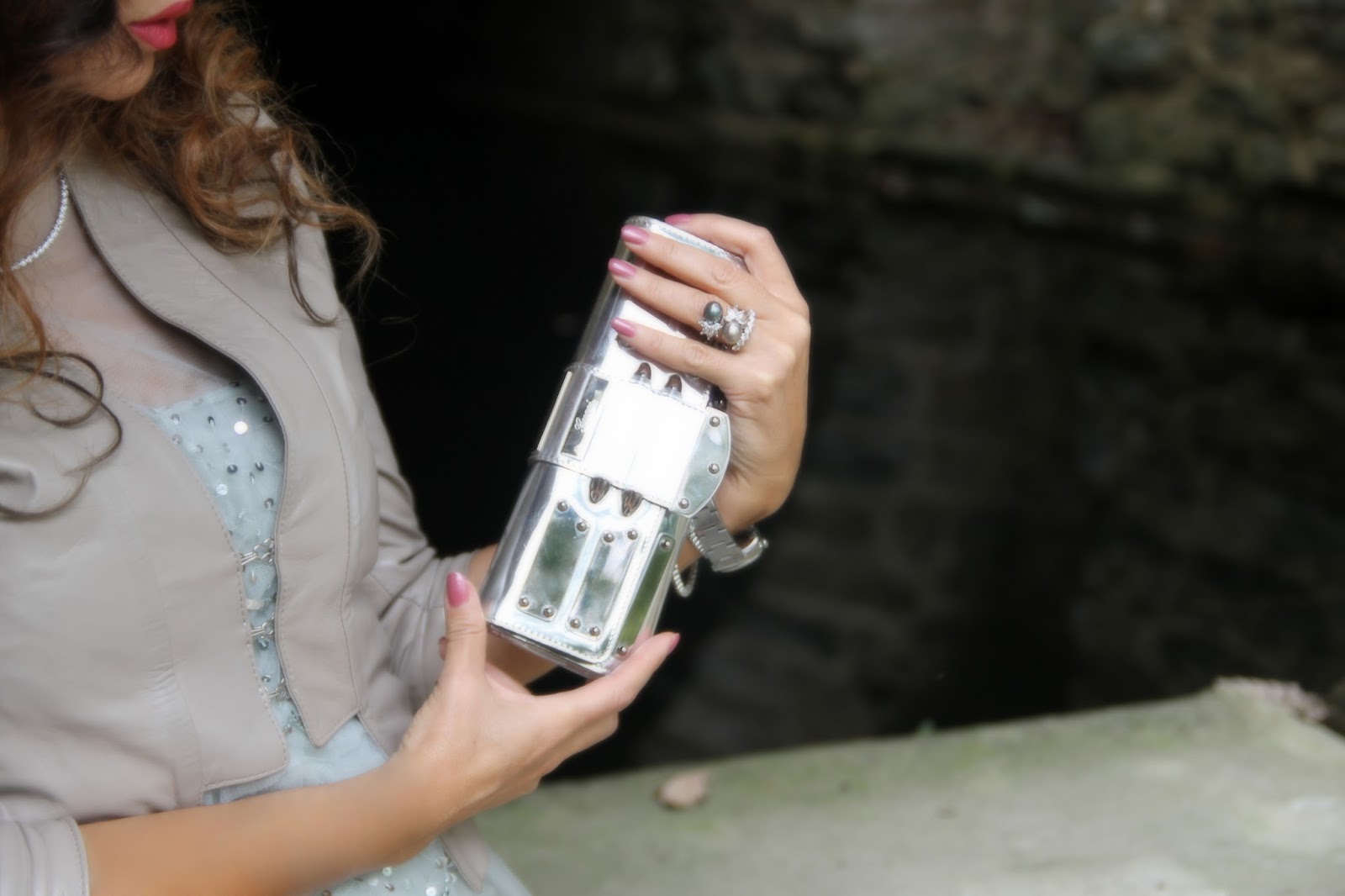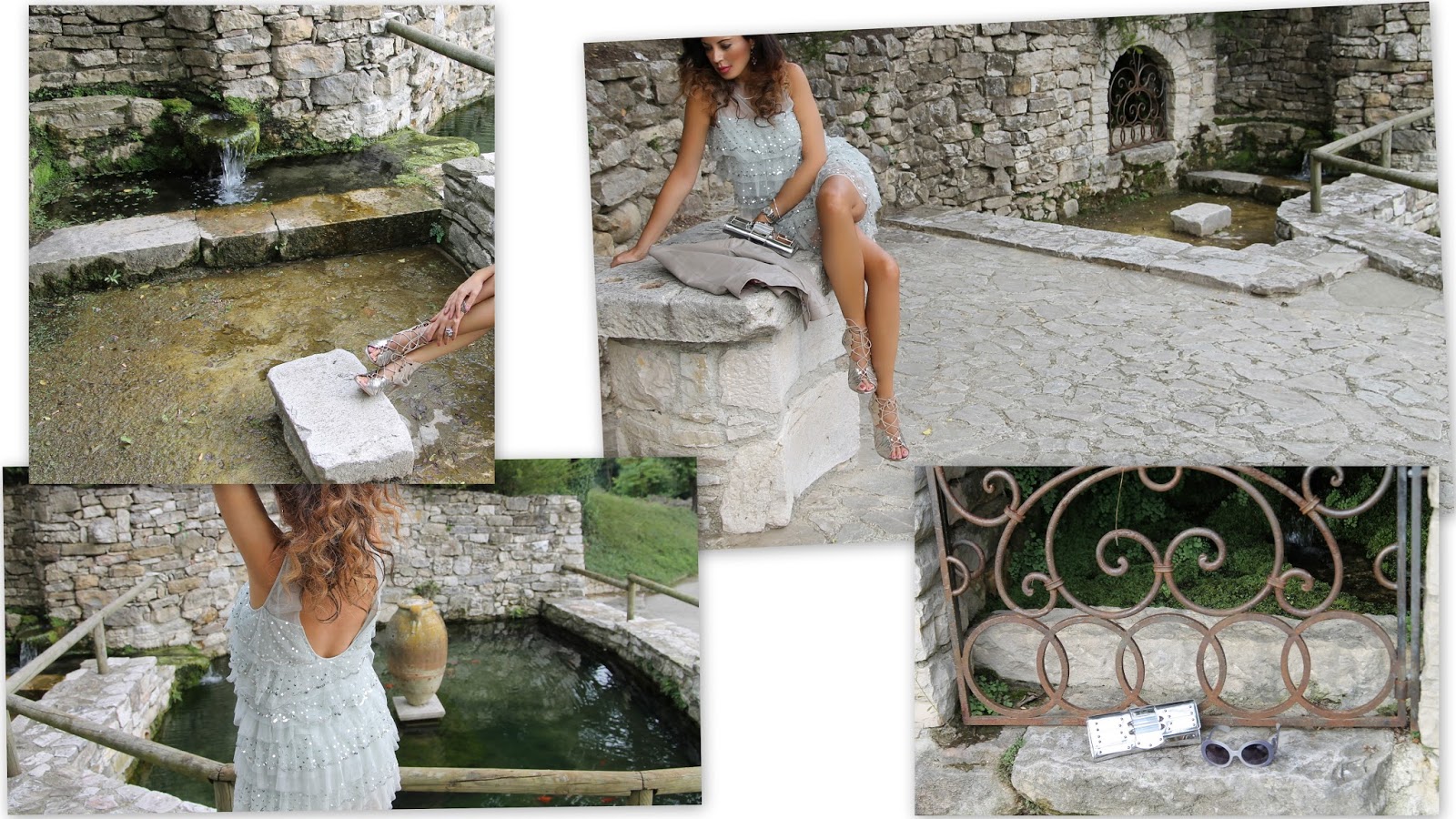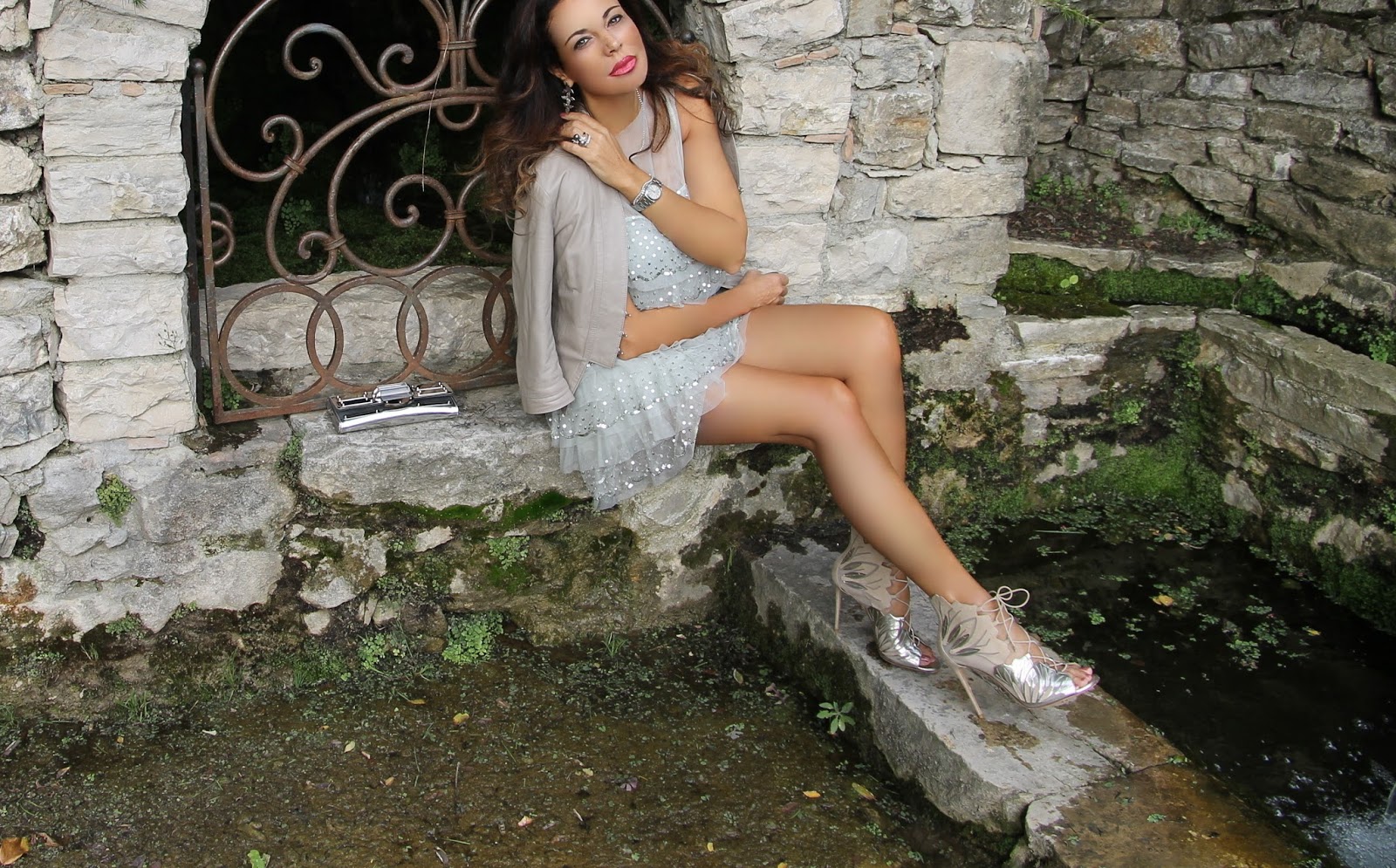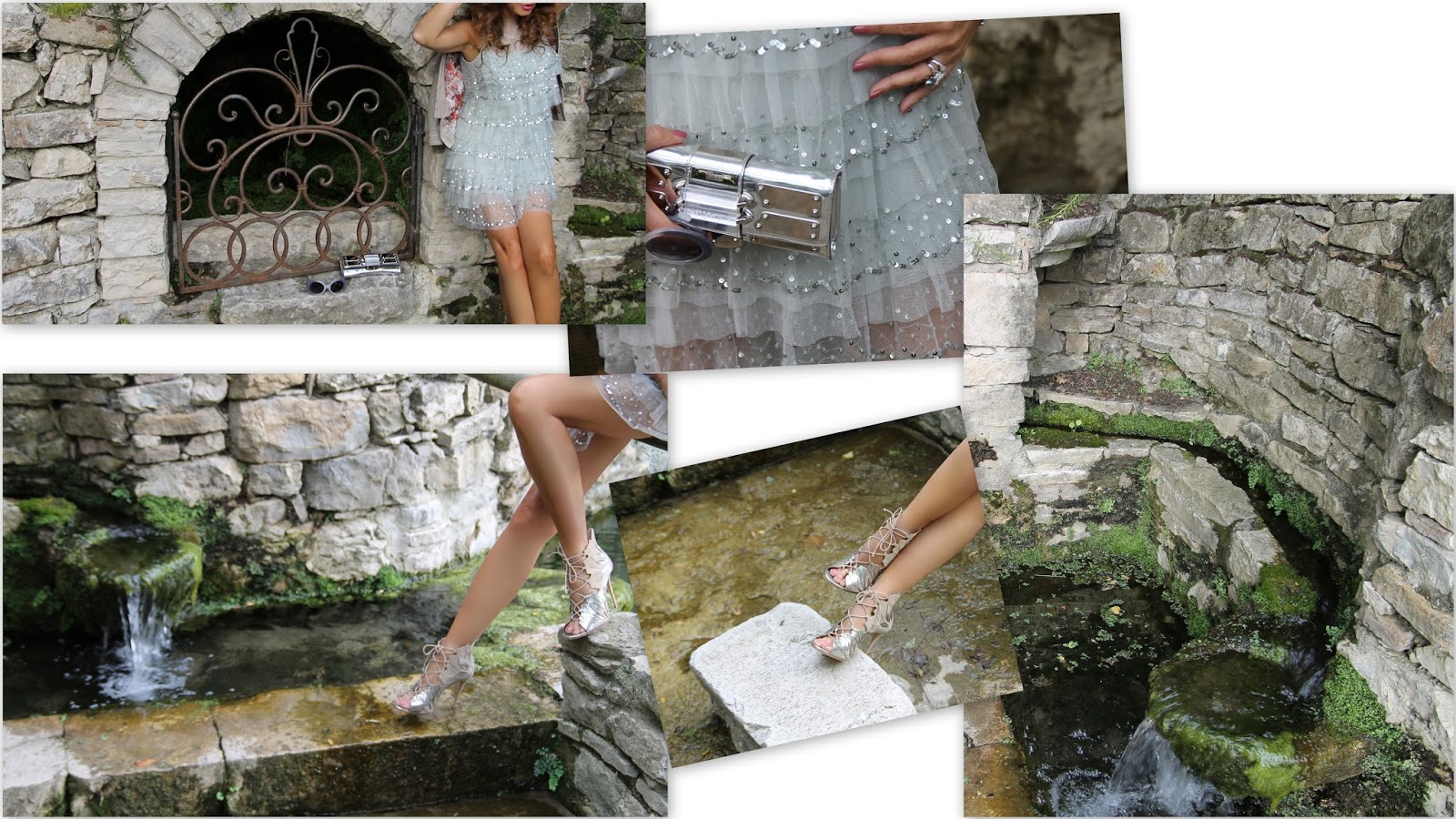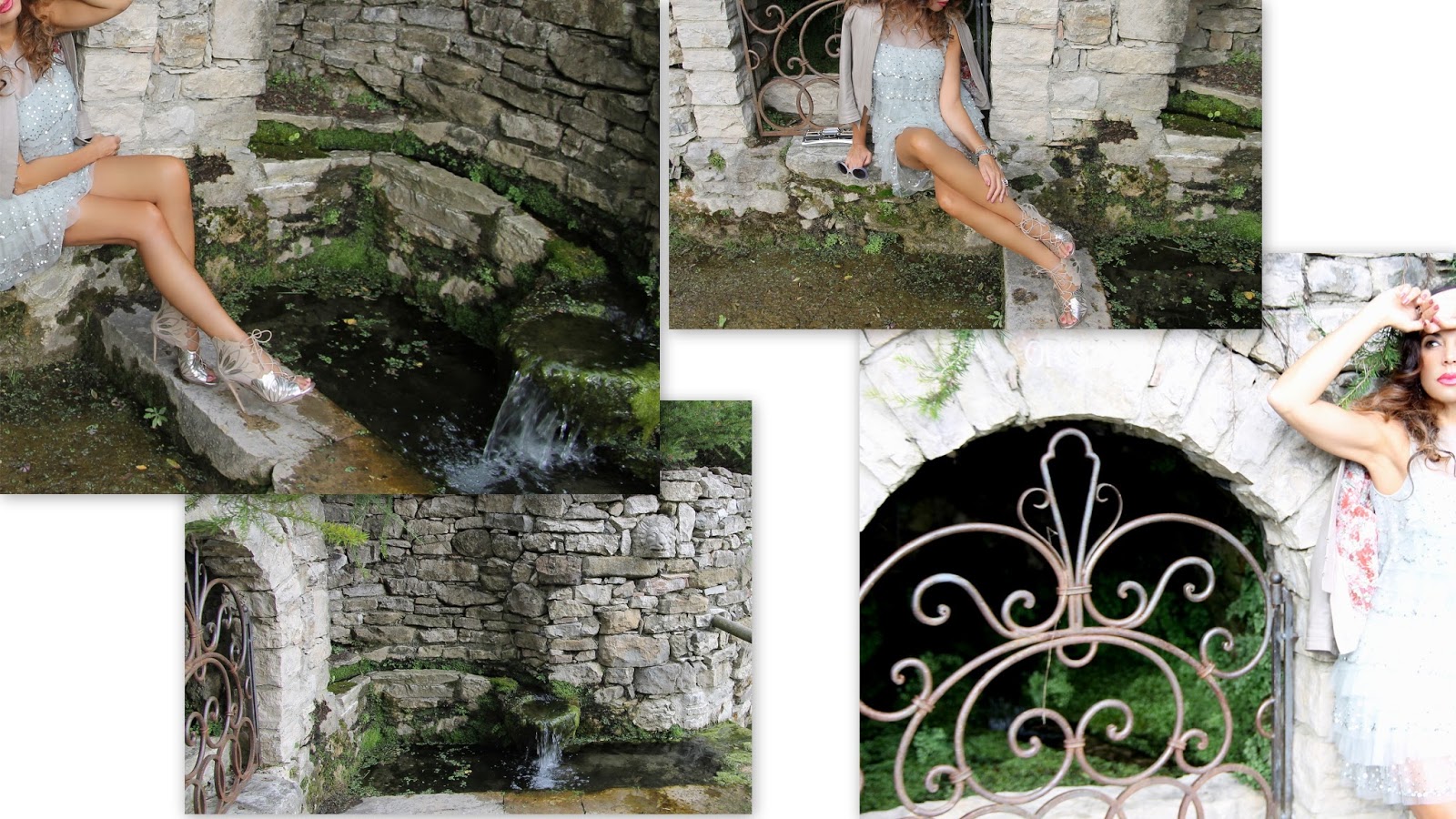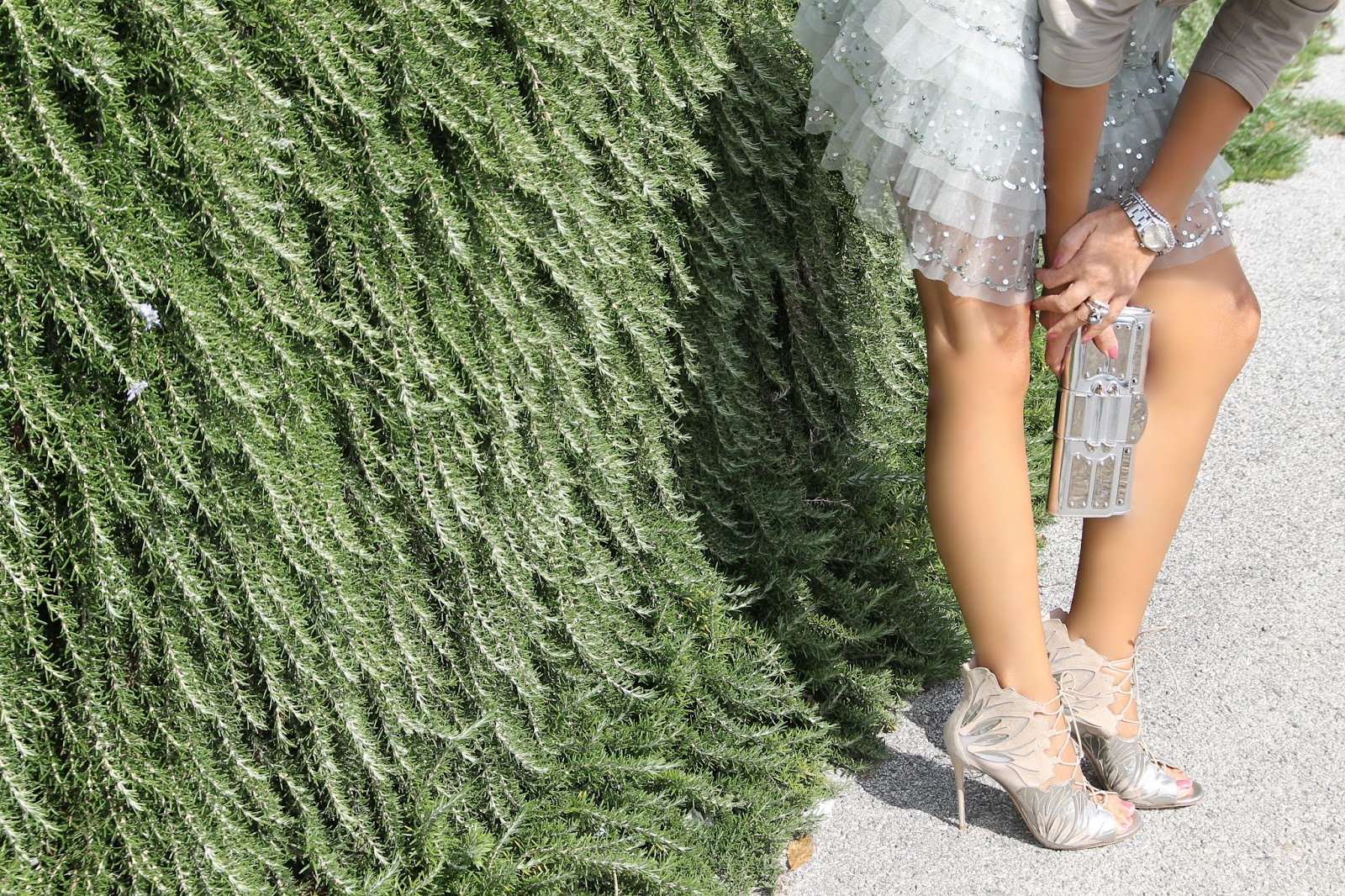 Photos: Oigres Elirab
I was wearing: