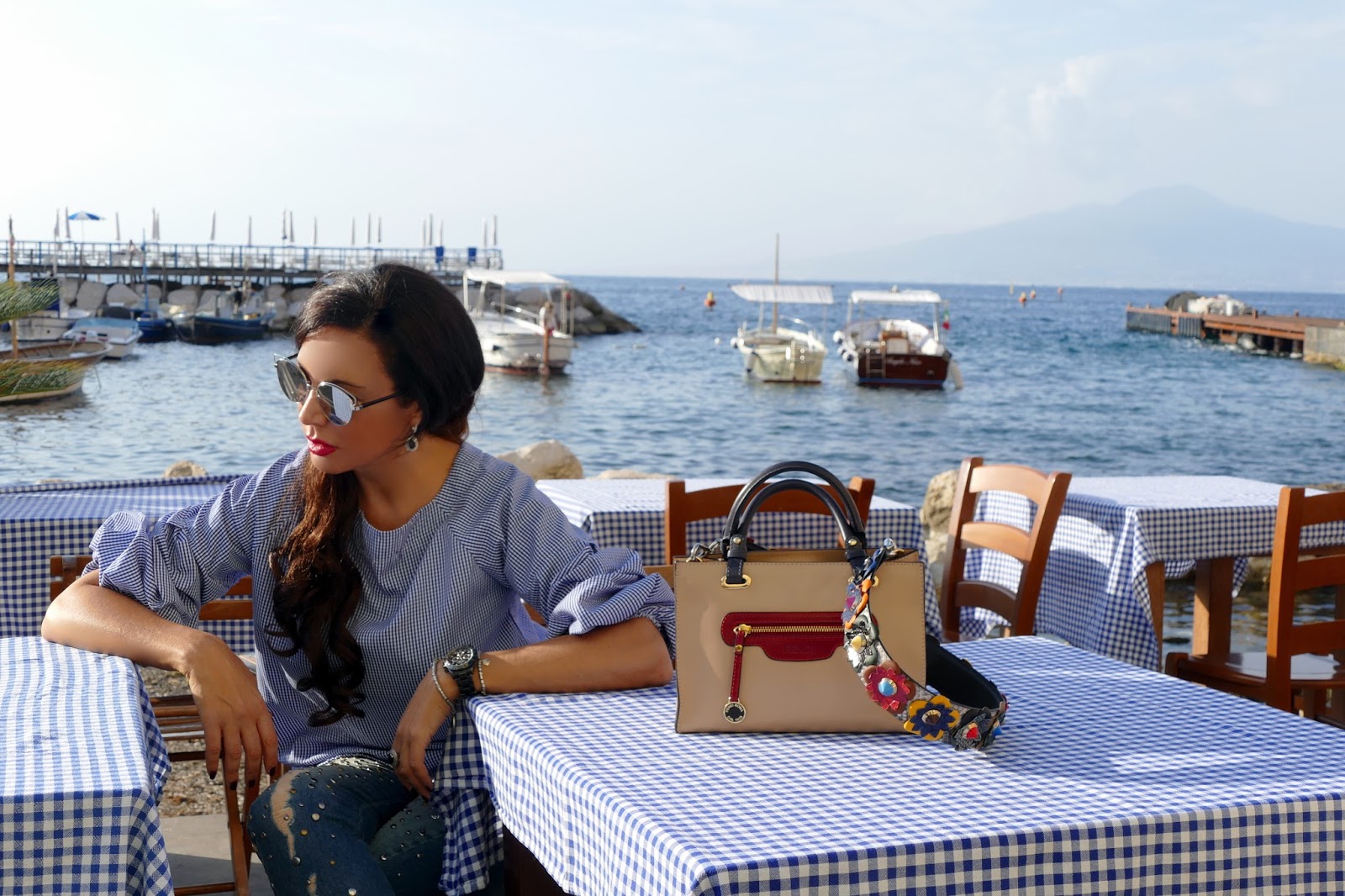 È la zona più vera di Sorrento, ancora non toccata
completamente dall'urbanizzazione selvaggia e dalle strutture turistiche
che hanno invaso la cittadina.
Non vi è nulla di più piacevole di una passeggiata a piedi nell'antico borgo di Marina Grande, soprattutto se la strada da percorrere permette di immergersi in un
mondo senza tempo con i suoi ritmi e le sue tradizioni: una graziosa insenatura con un
caratteristico villaggio di pescatori.
Come in passato, gli uomini dediti alla pesca che popolano il borgo
sono rimasti una piccola comunità molto unita e legata alle tradizioni. Ancora oggi la spiaggia, invasa da reti e dagli oggetti del
lavoro di ogni giorno, sembra lontana dalla folla dei grandi
stabilimenti, e in mare galleggiano colorati i famosi "gozzi sorrentini" in legno.
Un look casual chic, un paio di jeans borchiati e una blouse in stampa Vichy, per un salto nel passato,
alla scoperta di tradizioni e sapori dimenticati, e per ammirare, sedutia sulla sabbia, un tramonto ricco di magia.
This is the real heart of Sorrento.
There is nothing more pleasant than to wander through the Marina Grande
fishing village, especially if the path allows you to merge into this
timeless world with its own pace and traditions.
It seems almost to be a
small universe of its own, not easily allowing itself to be touched by
the often frenetic development animating nearby areas.
Despite Sorrento's popularity with international tourists, Marina Grande
still has the rustic charm and laid-back quality of an ancient fishing
harbor and fishing is still an active trade here.
Watch fishermen mend their nets, enjoy the lull of the waves lapping the
shore, and be transported back to the old trades that are still active,
remembering that Sorrento isn't all glitz, it's also a working town.
I'm wearing a casual chic look, studded jeans with a Gingham blouse, for a step back in time, to discover the forgotten traditions and flavors,
and to admire, relaxing on the sand, a sunset rich in sheer magic.
(Click here and here to read more about the check prints, one of the hottest trend of this F/W 2017-2018).
Location: The Fishing Village of Marina Grande – Sorrento – Italy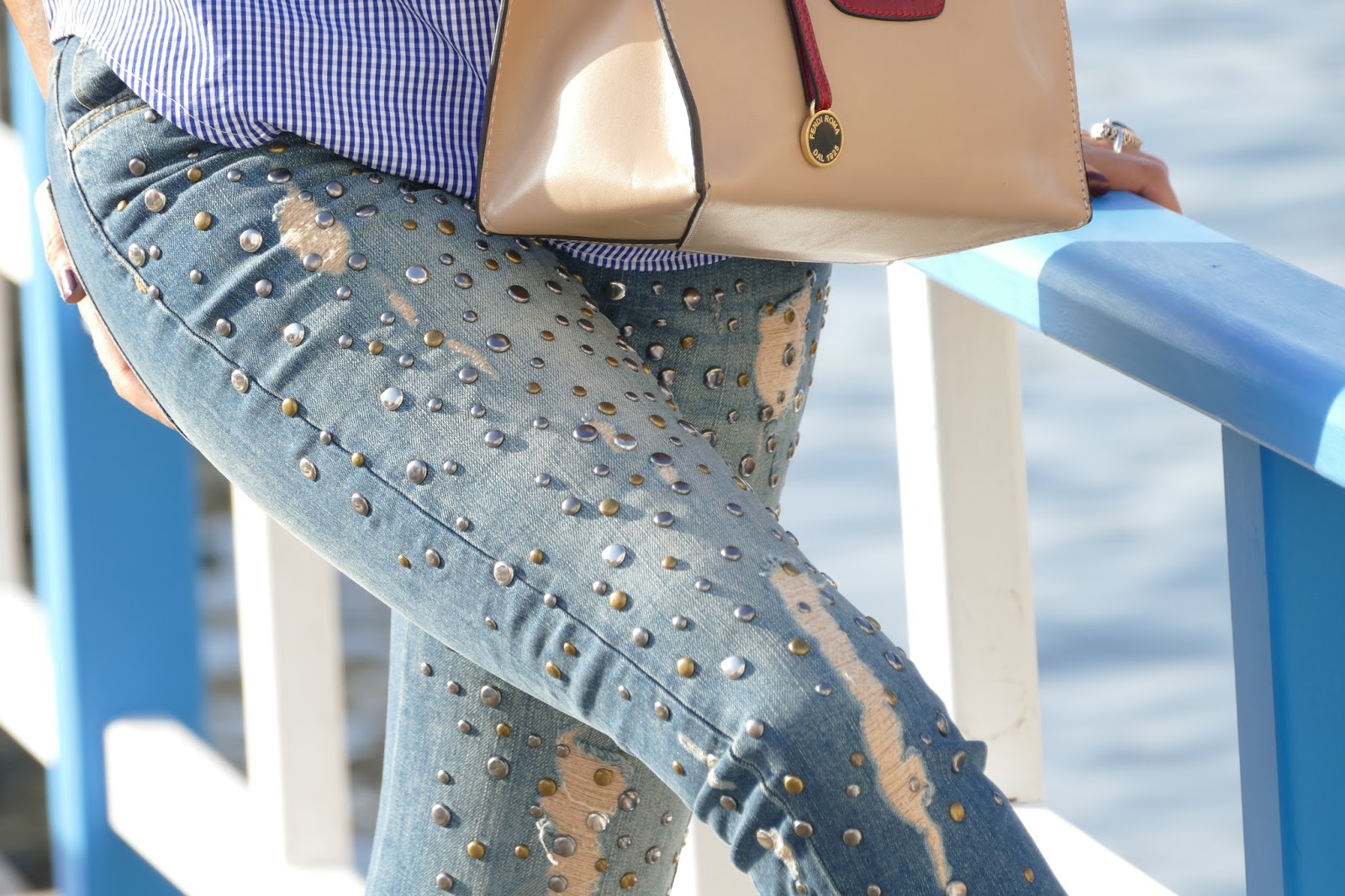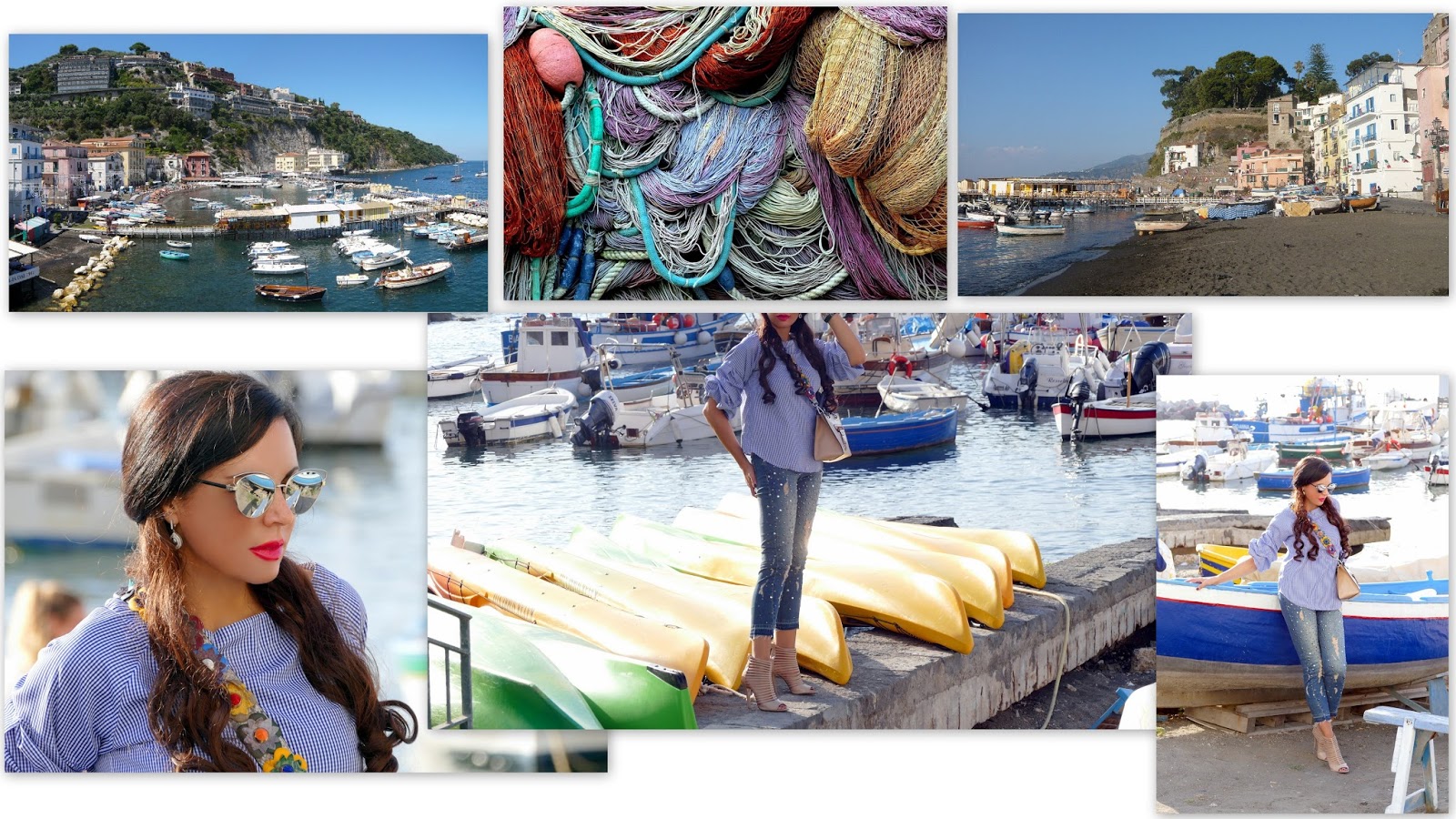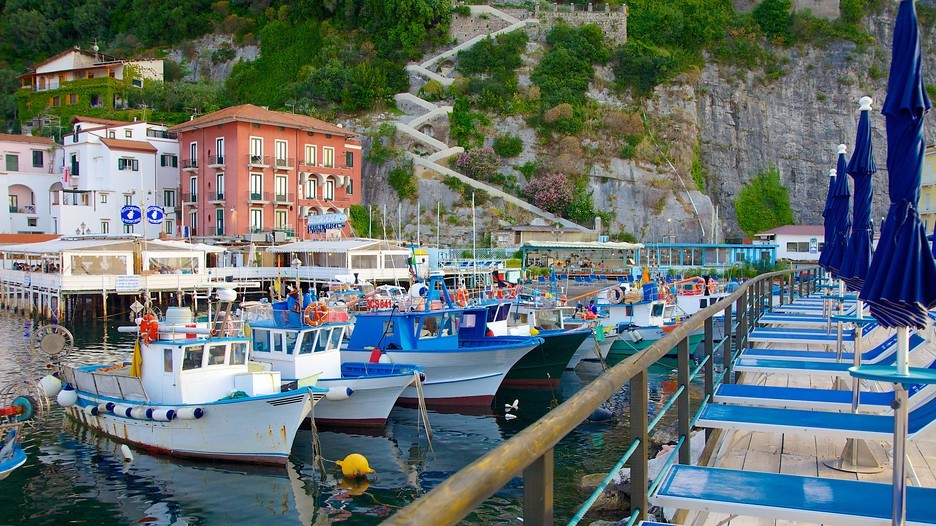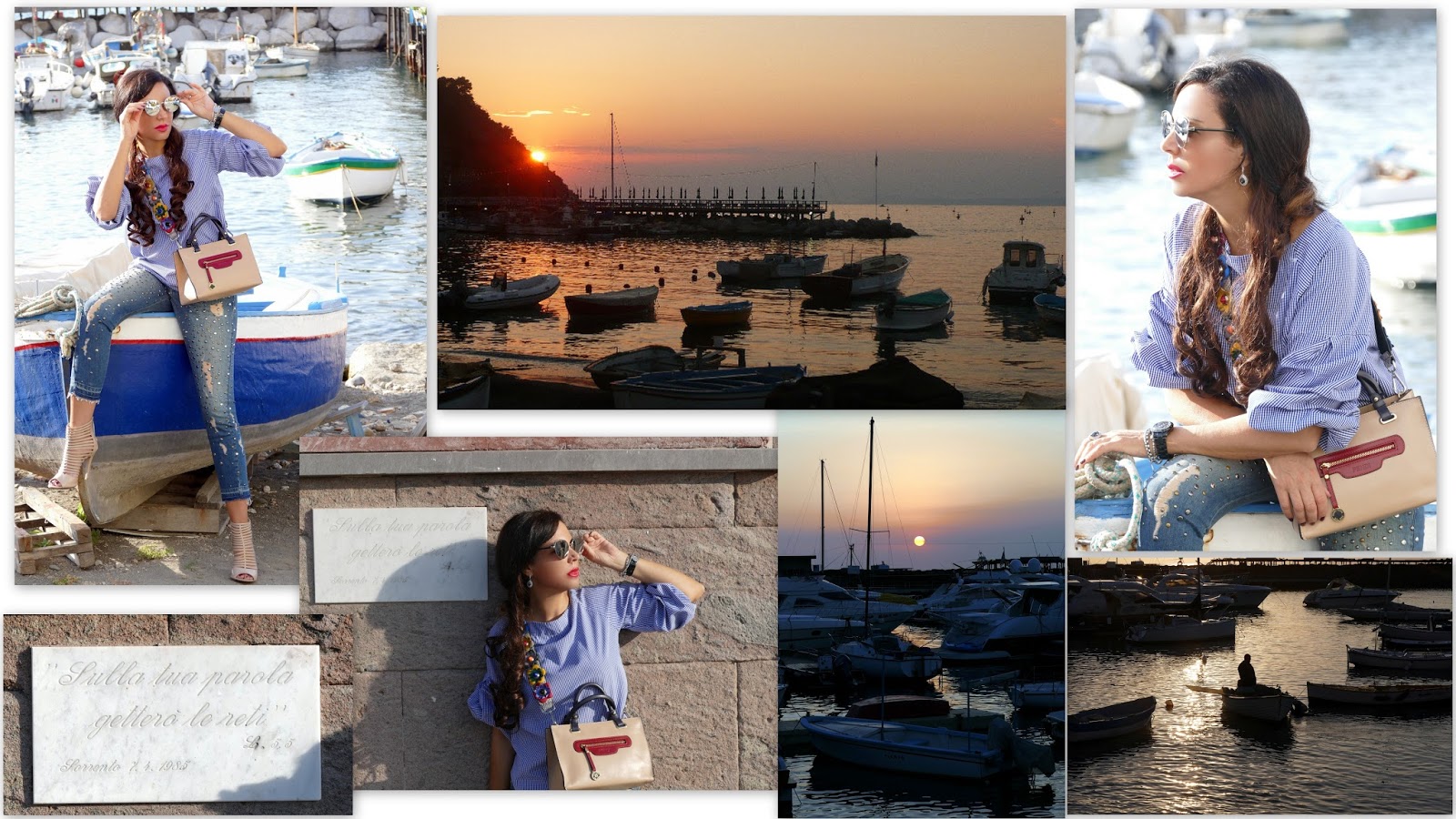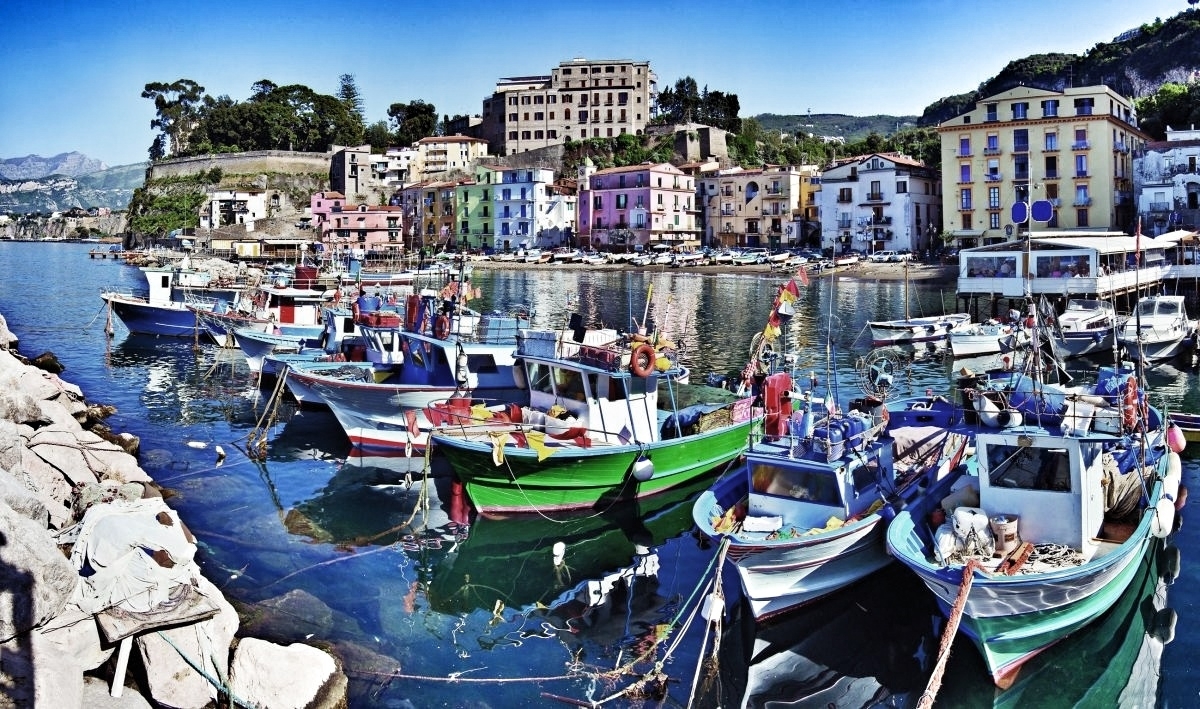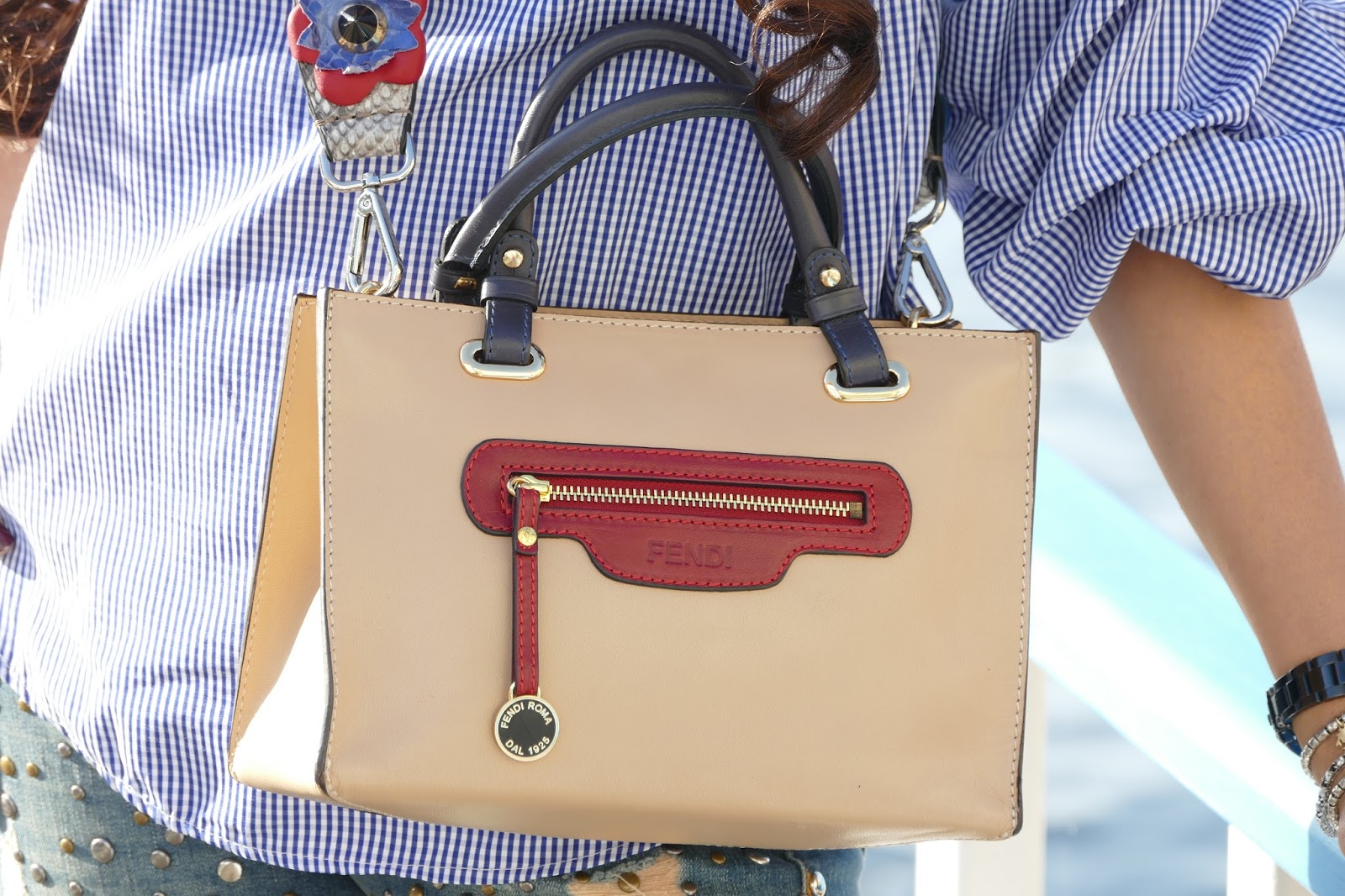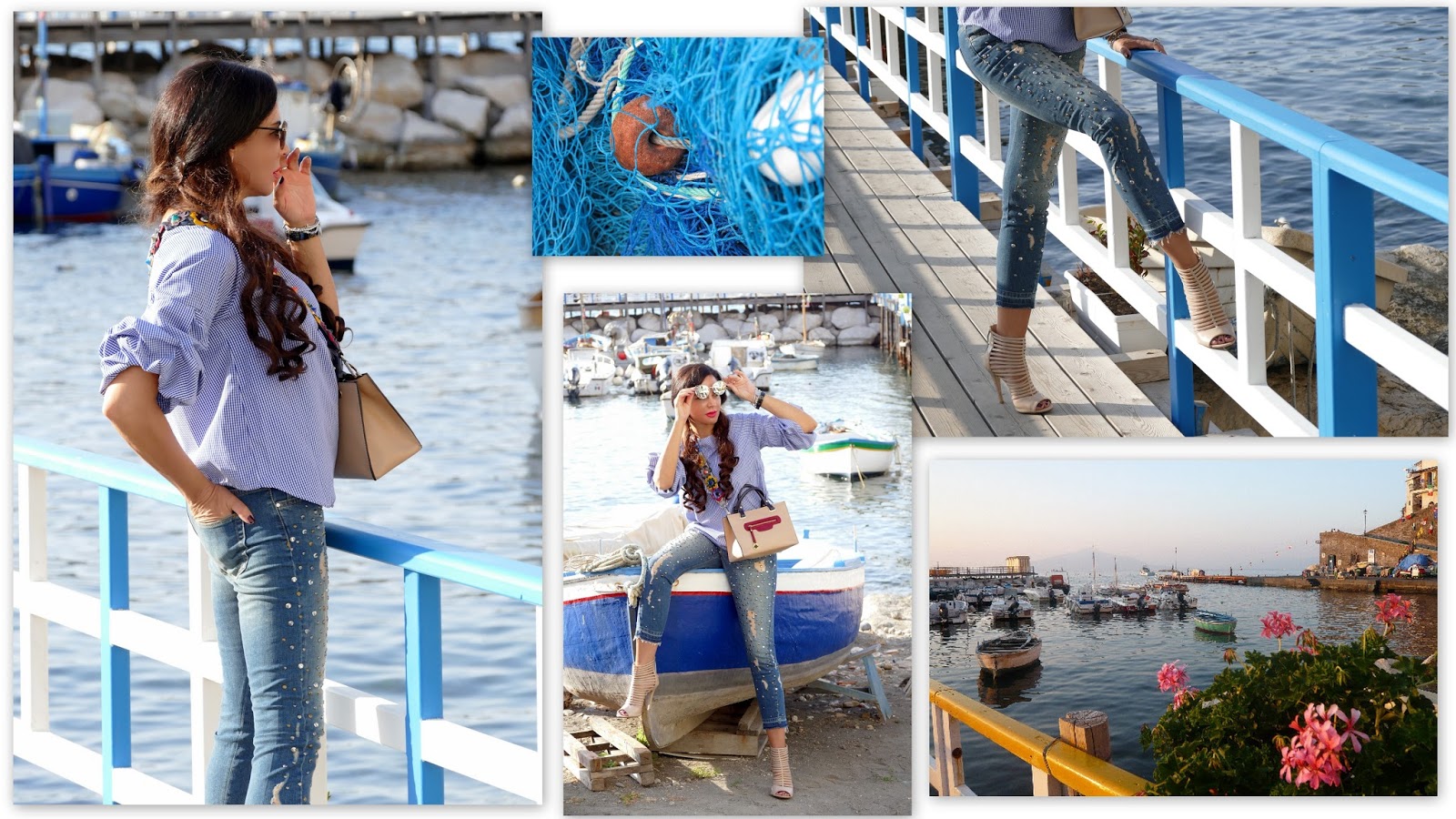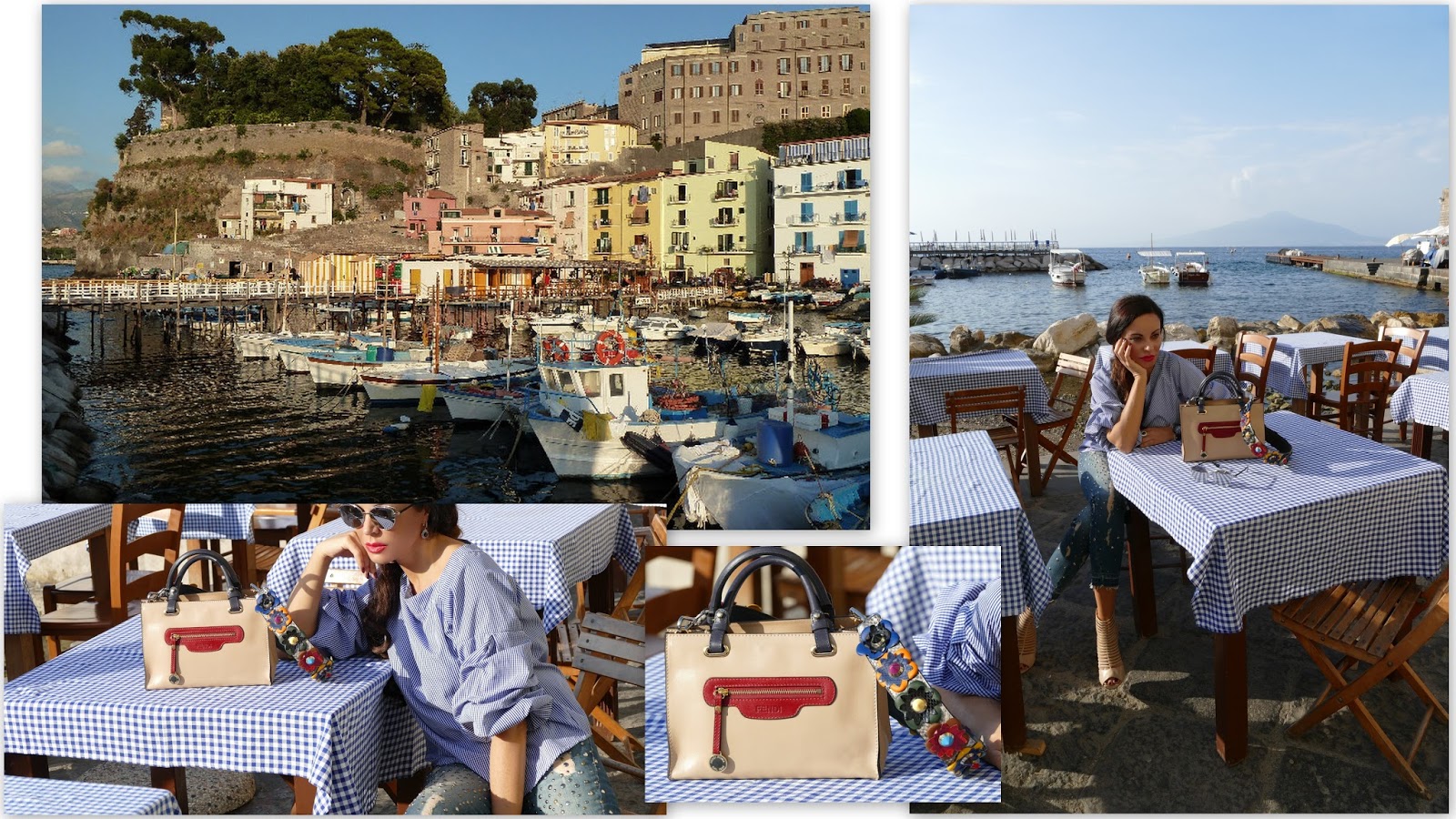 I was wearing:
Silvian Heach studded jeans