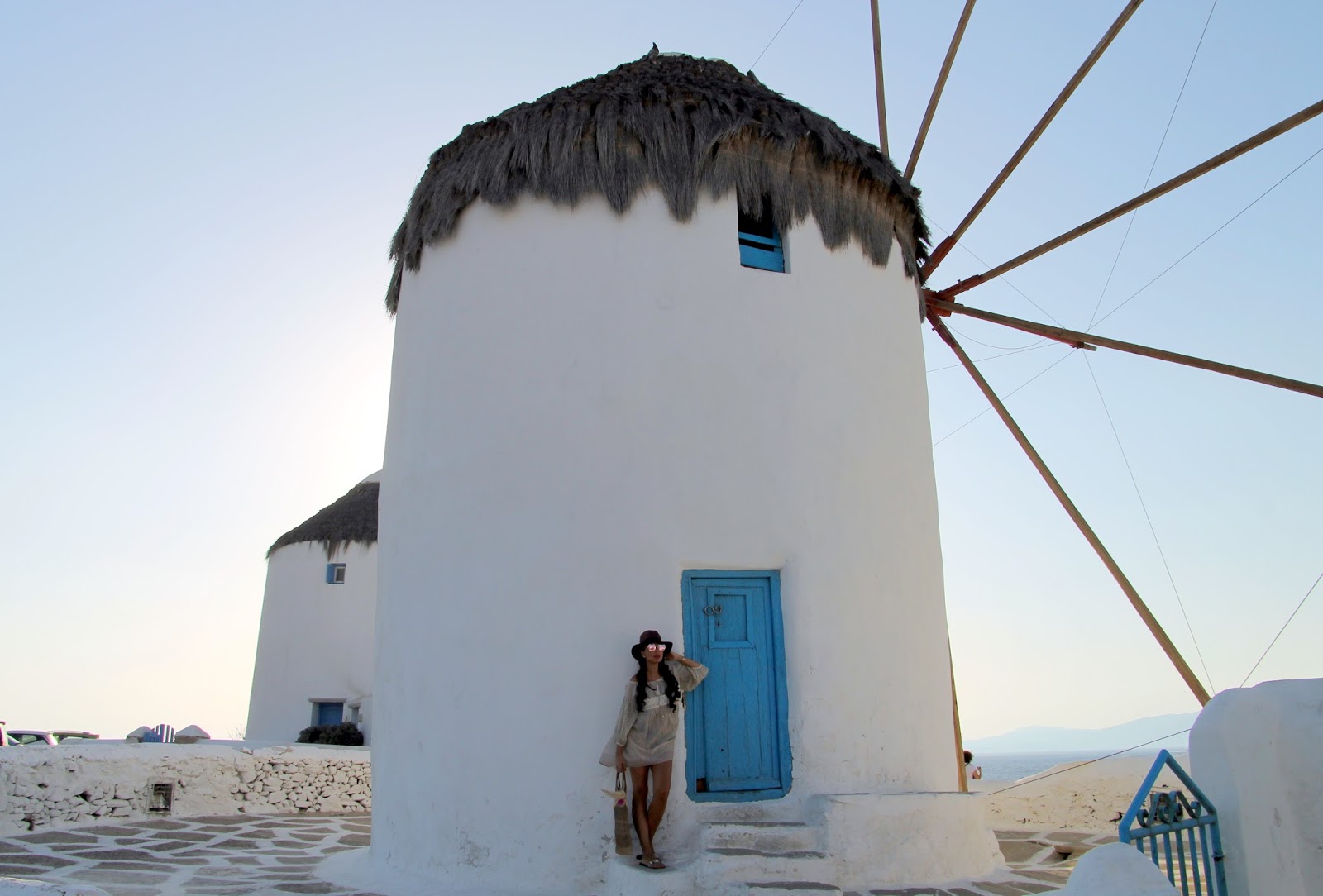 I Kato Myli, eretti nella loro mole bianca e immacolata, si trovano in cima alla vista panoramica più alta e ventosa della città di Mykonos, lì dove la visuale sul tramonto è un'esperienza unica.
Questi antichi e malinconici mulini, risalenti al 16° secolo, donano un sapore unico e retrò al luogo, indubbiamente lo scorcio più suggestivo dell'intera isola.
I mulini a vento, nel tipico stile greco, con i tetti
in paglia e le mura intonacate di bianco sono un ricordo dell'economia prevalentemente rurale di un tempo, oggi simbolo della storia dell'isola, restaurati per preservare la loro antica bellezza.
Non appena li avvisti, eretti maestosamente in fila come soldati sulla collina di Chora che domina il mare, per sfruttare i forti venti del Nord, non puoi non rimanere incantato… uno spettacolo davvero impagabile e indimenticabile!
Ho solo voglia di non pensare, lasciandomi cullare dal vento caldo e dispettoso che soffia sul mio viso e gonfia il mio abito in mussola di cotone, leggero, fluido, regalandomi, ancora una volta, la sensazione di libertà assoluta.
(Clicca
qui
per vedere gli abiti più belli dell'estate 2017).
(Clicca
qui
per vedere tutti i miei post da Mykonos).
The windmills are a defining feature of the Mykonian landscape.
The famous "Kato Mili" in Chora stand majestically in a row on a hill overlooking the sea to harness the strong Northern winds.
From as early as the 16th century one of the most recognized landmarks of the island have been the windmills, representing the idyllic scenery of the white Greek summer.
Today they are little more than a tourist attraction but they were once vital to the island's economy. Ships carrying grain would unload their cargo here for the windmills to turn the grain into flour.
They are symbols of an important aspect of the history of the island and many of them have been refurbished and restored to preserve their beauty.
The first sight of the famous windmills of Mykonos, standing like soldiers on the hill, will take your breath away. The stout white stucco bases, thatched roofs and stick-like sails reaching their spindly arms to the sky are iconic to the island. Once you've seen them, you will never forget the moment!
I just want to have everything out of my mind, letting me cradle from the warm and mischievous wind blowing on my face and inflating my light and fluid dress, giving me the feeling of absolute freedom.
(Click here to see the best summer dresses).
(Click here to read all my previous posts from Mykonos).
Location: Kato Myli – Mykonos – Kikladhes – Greece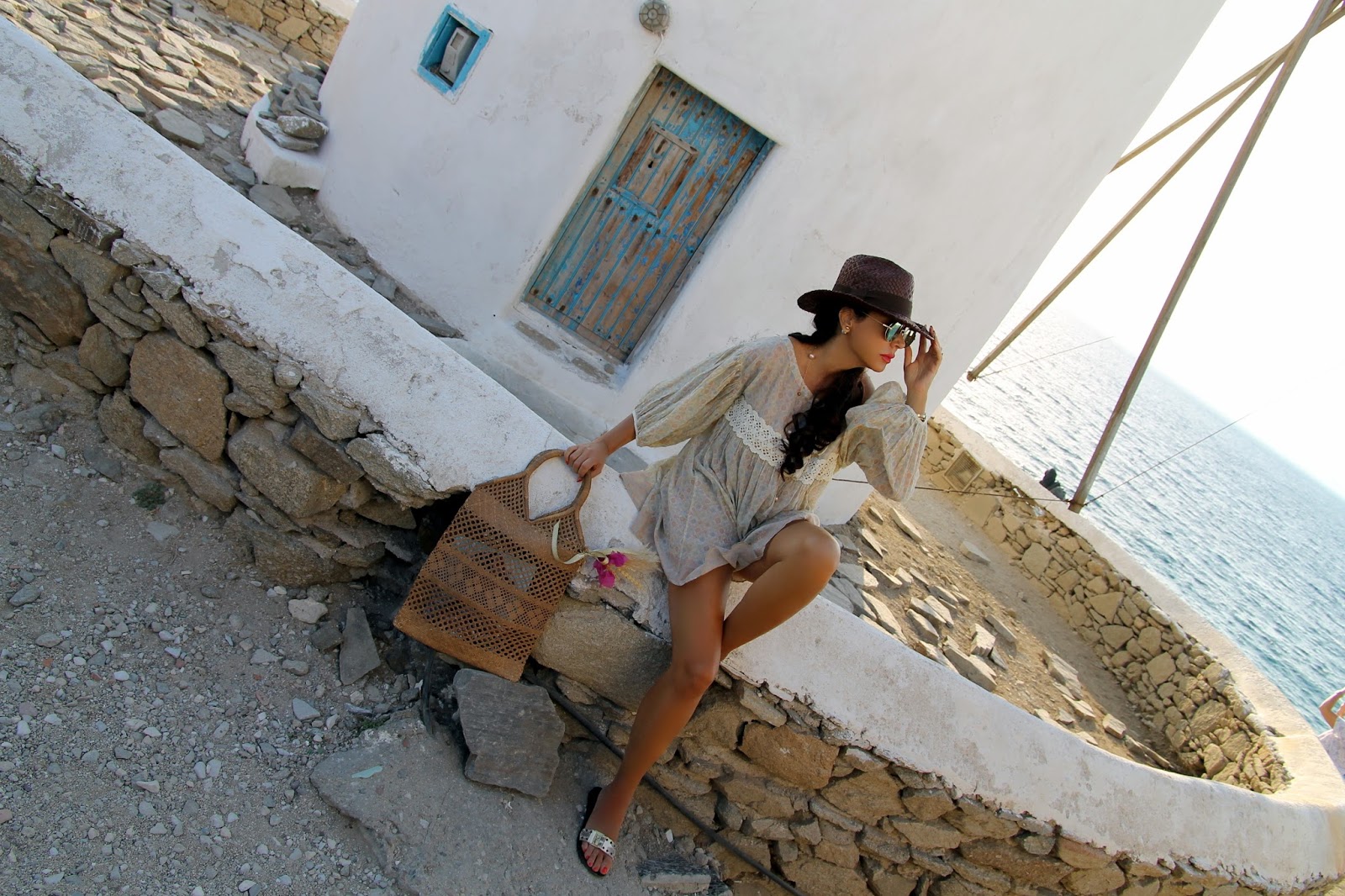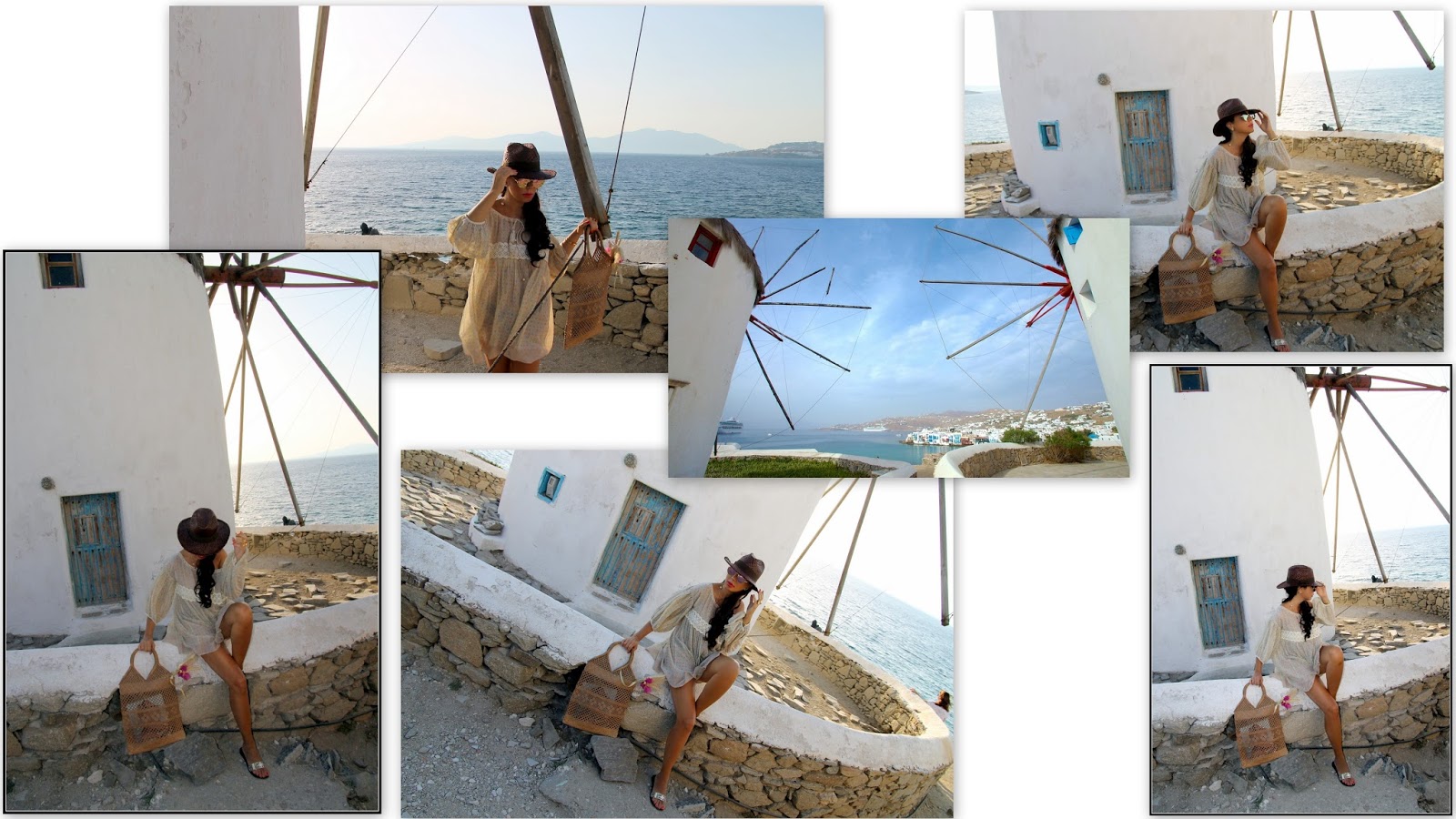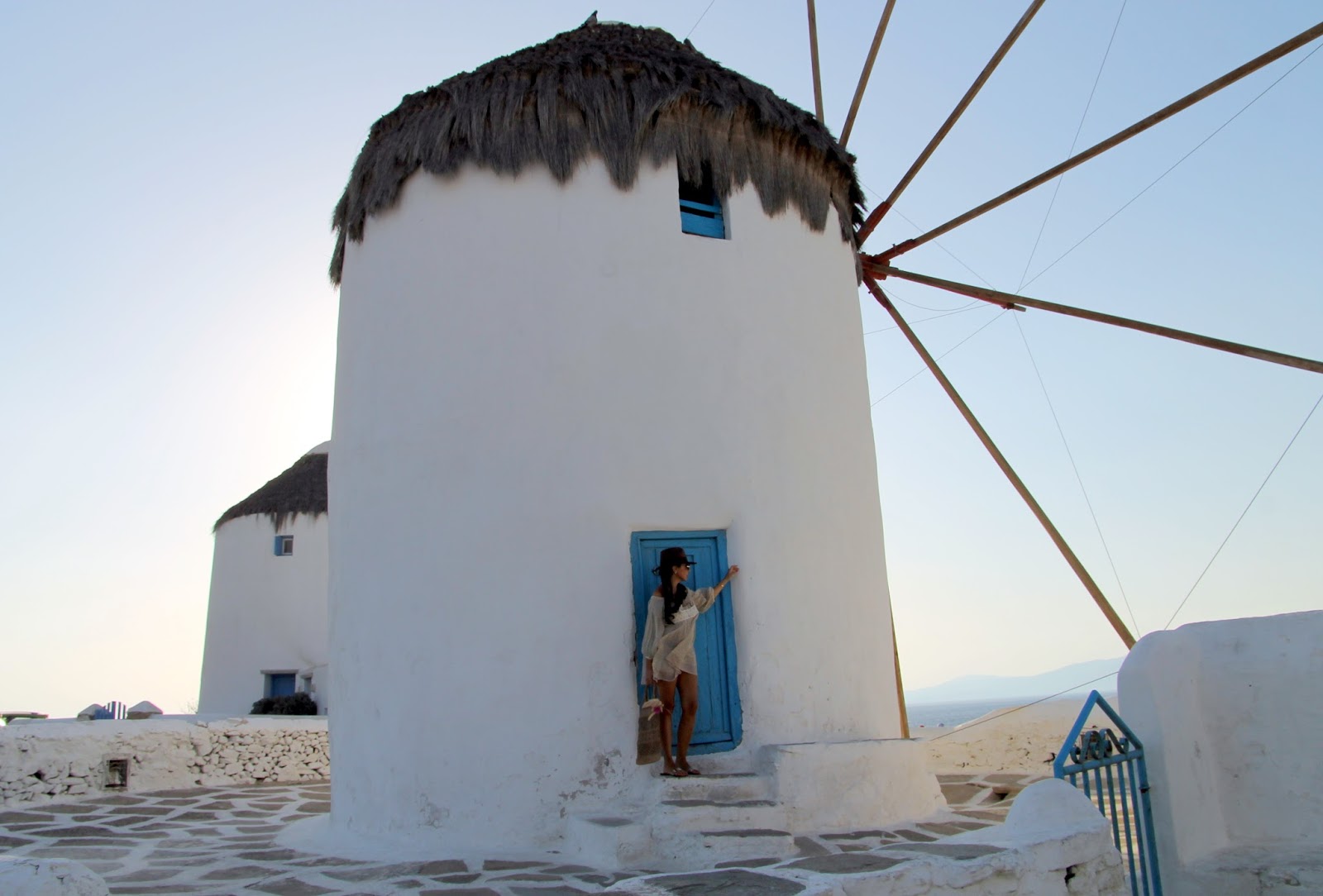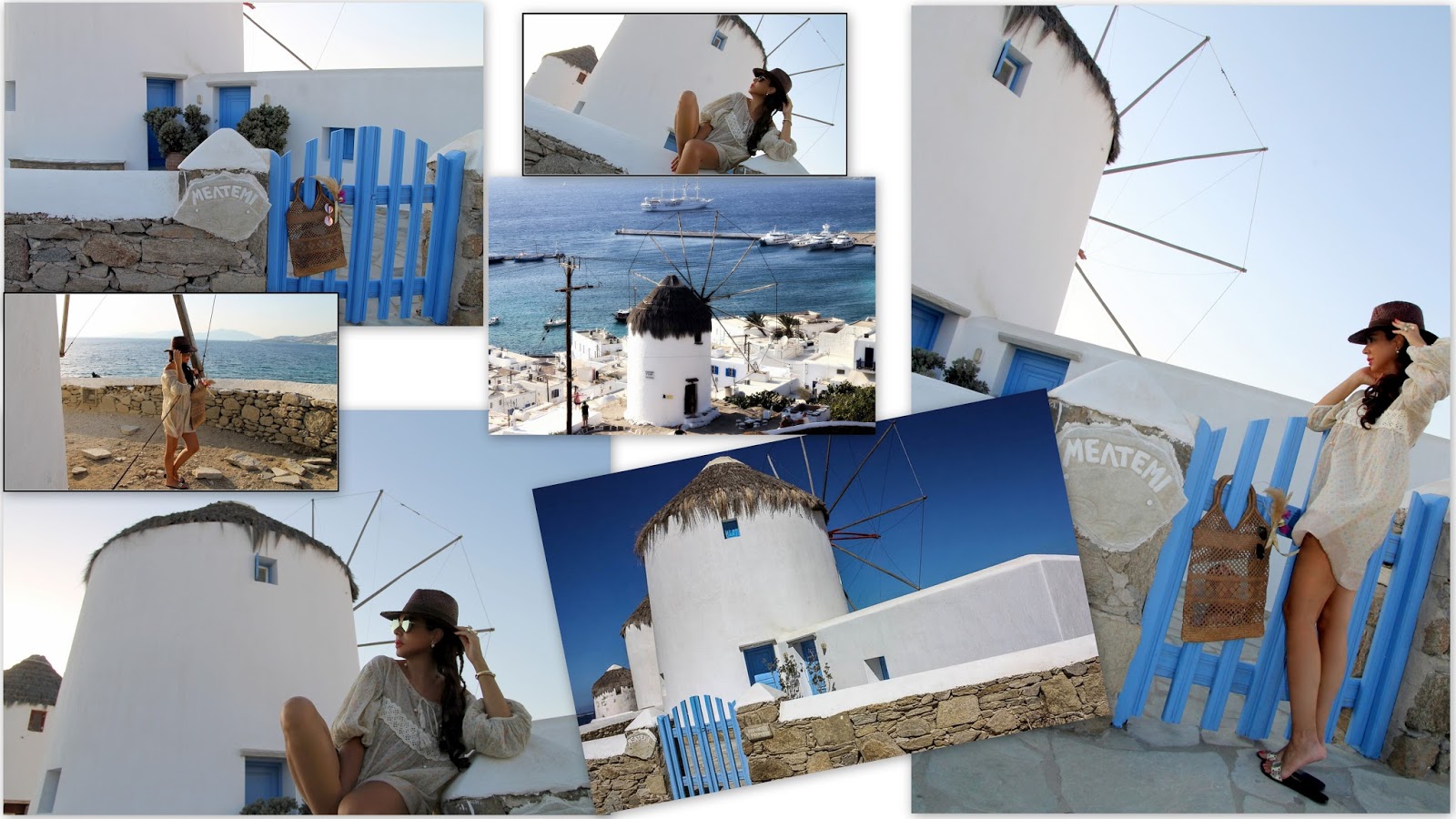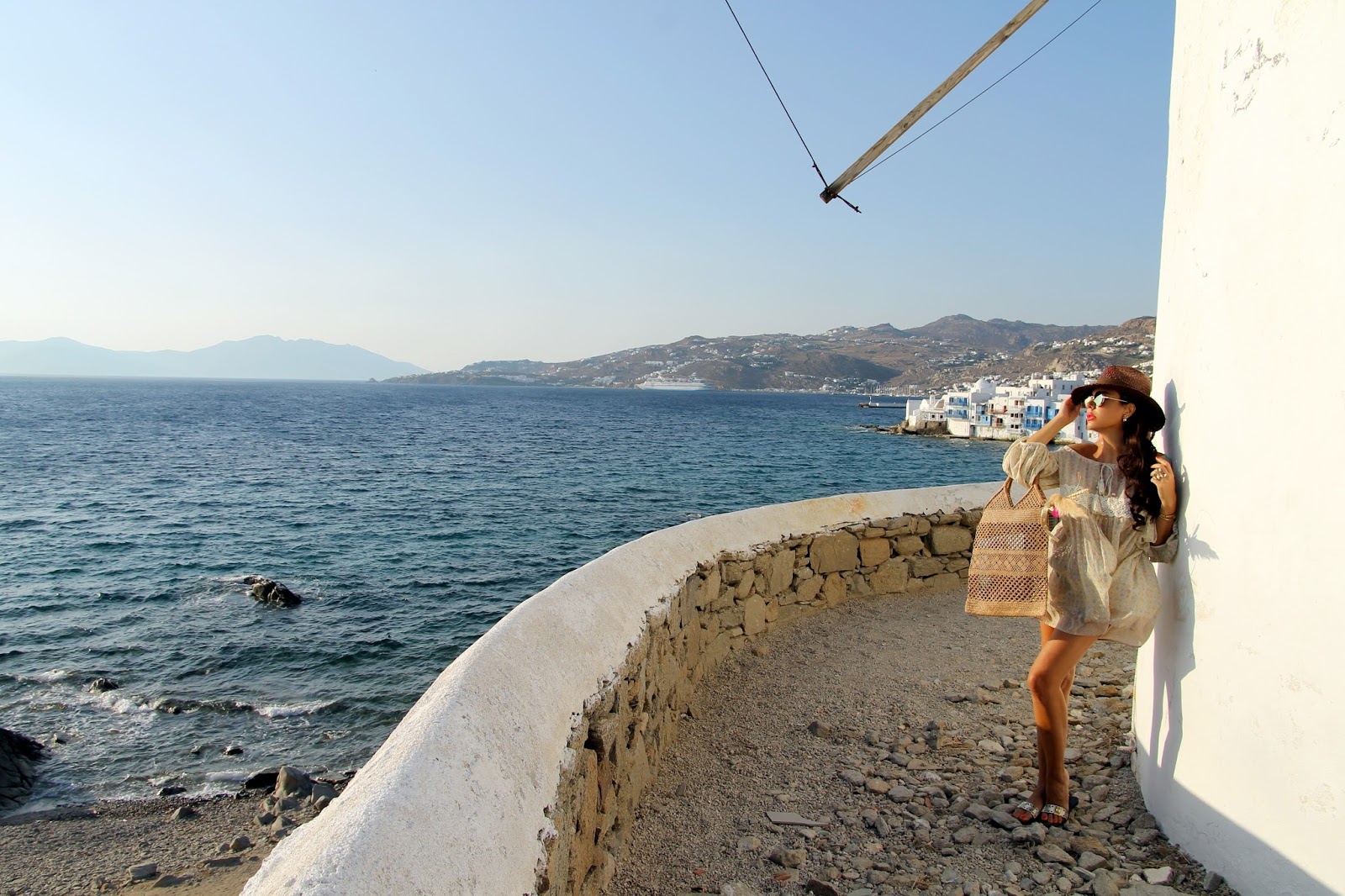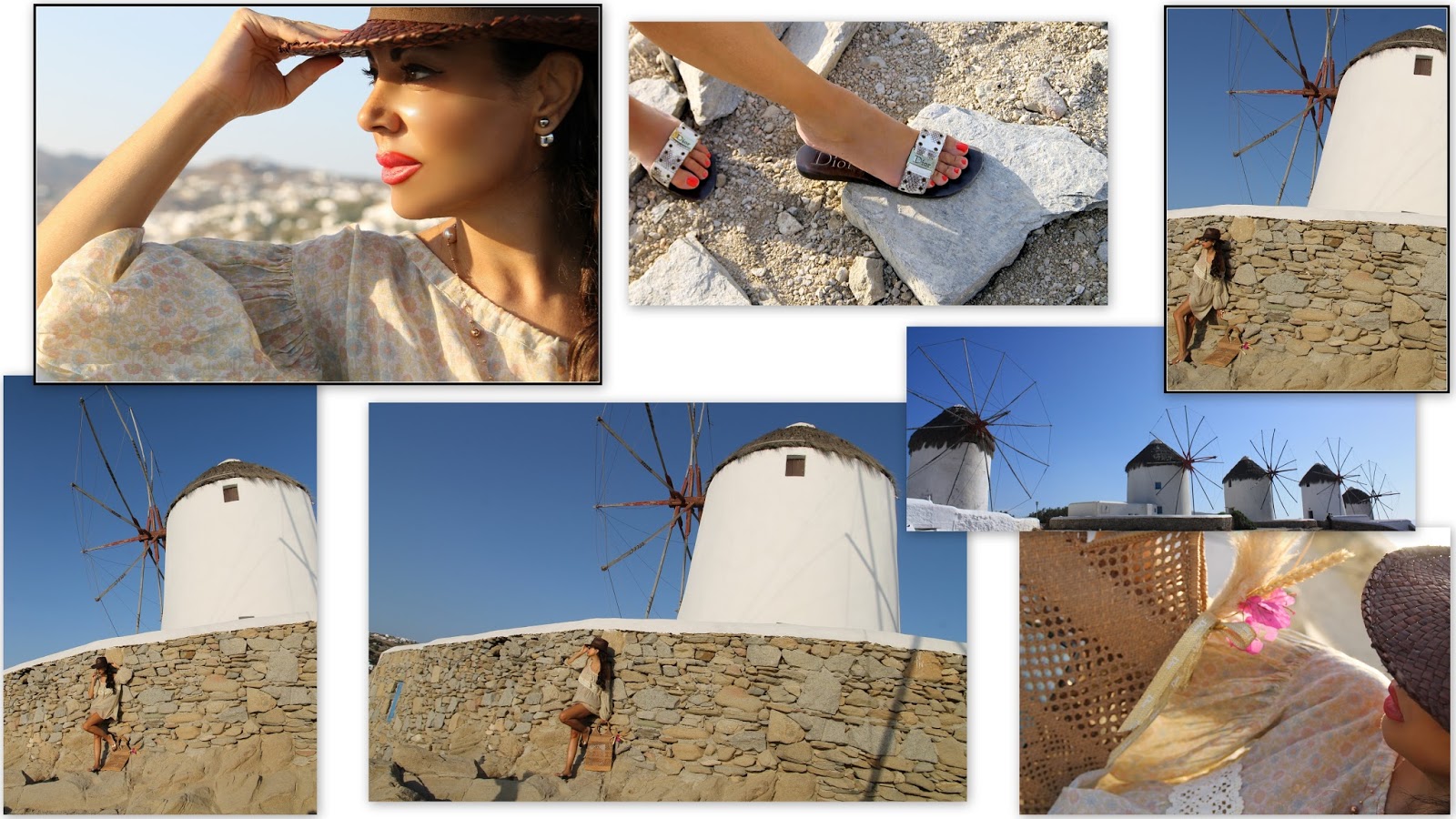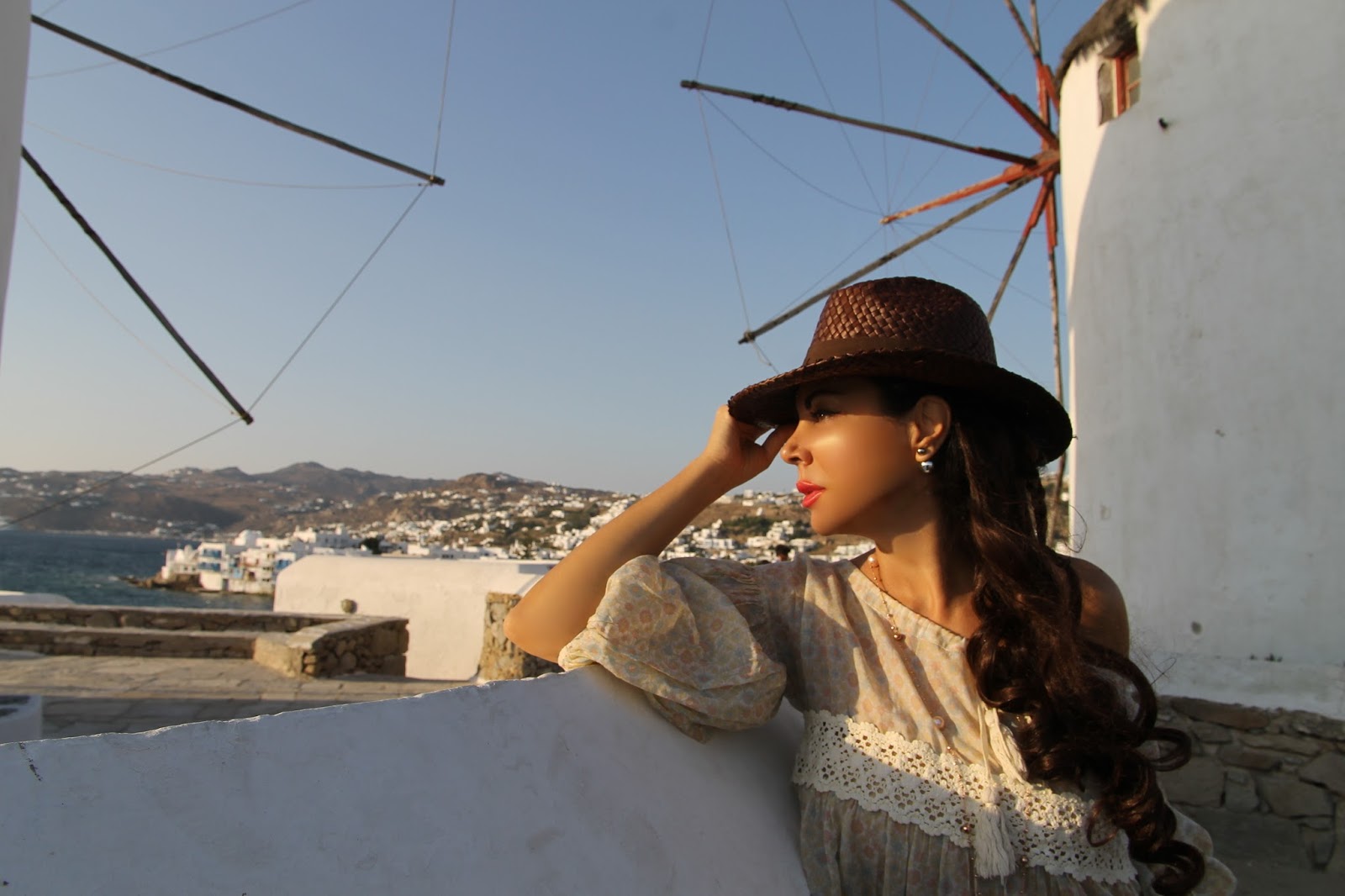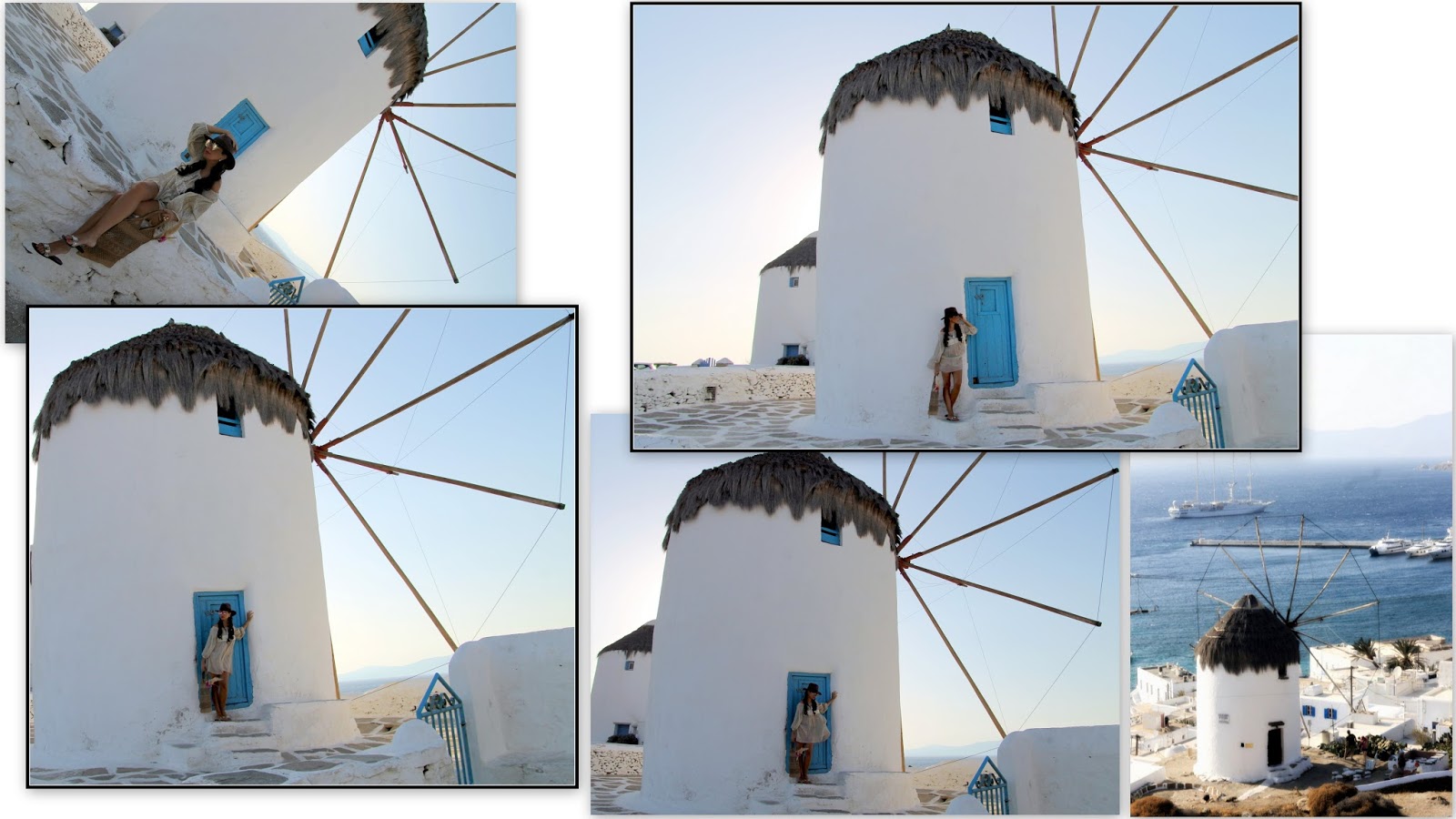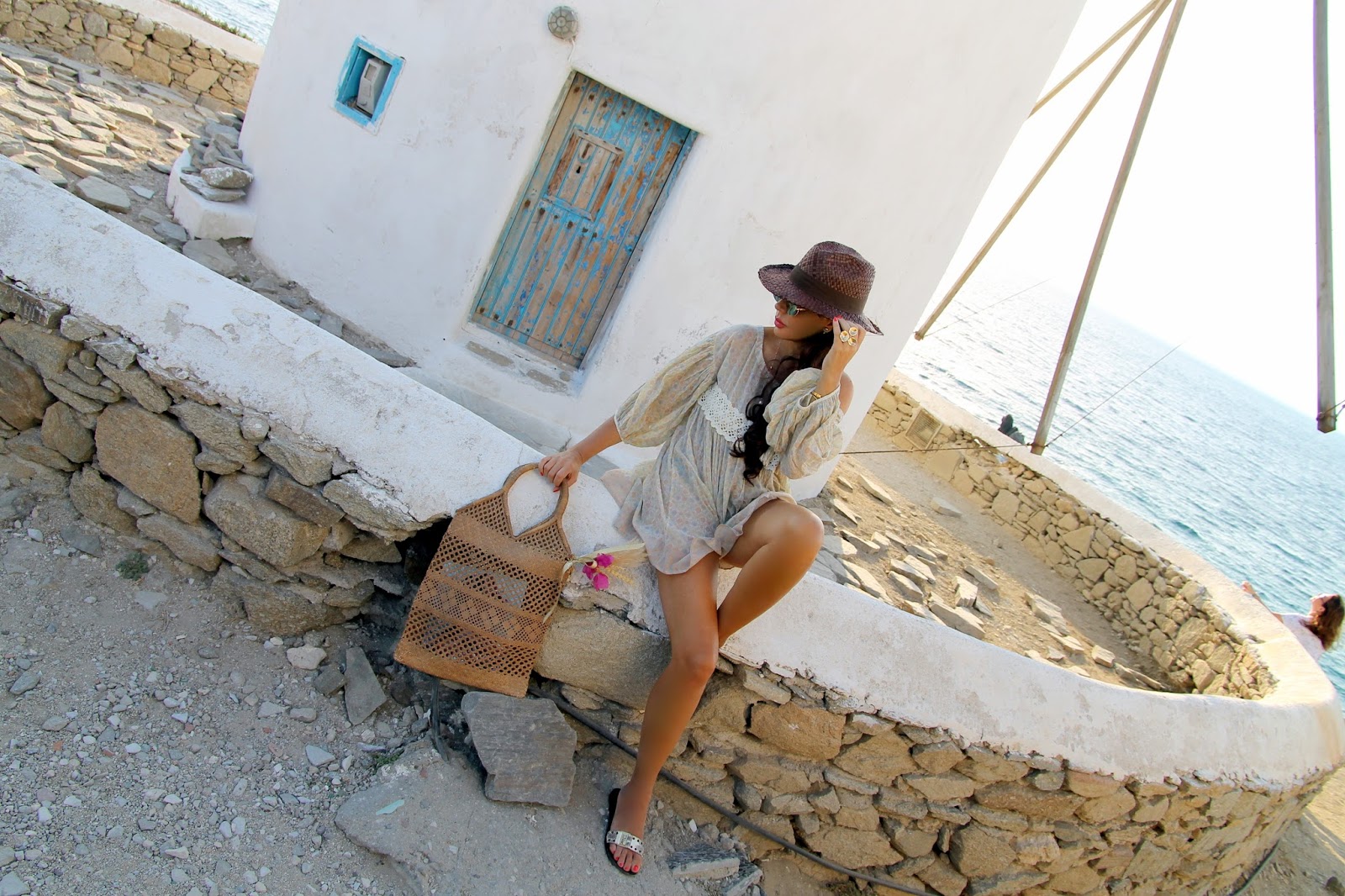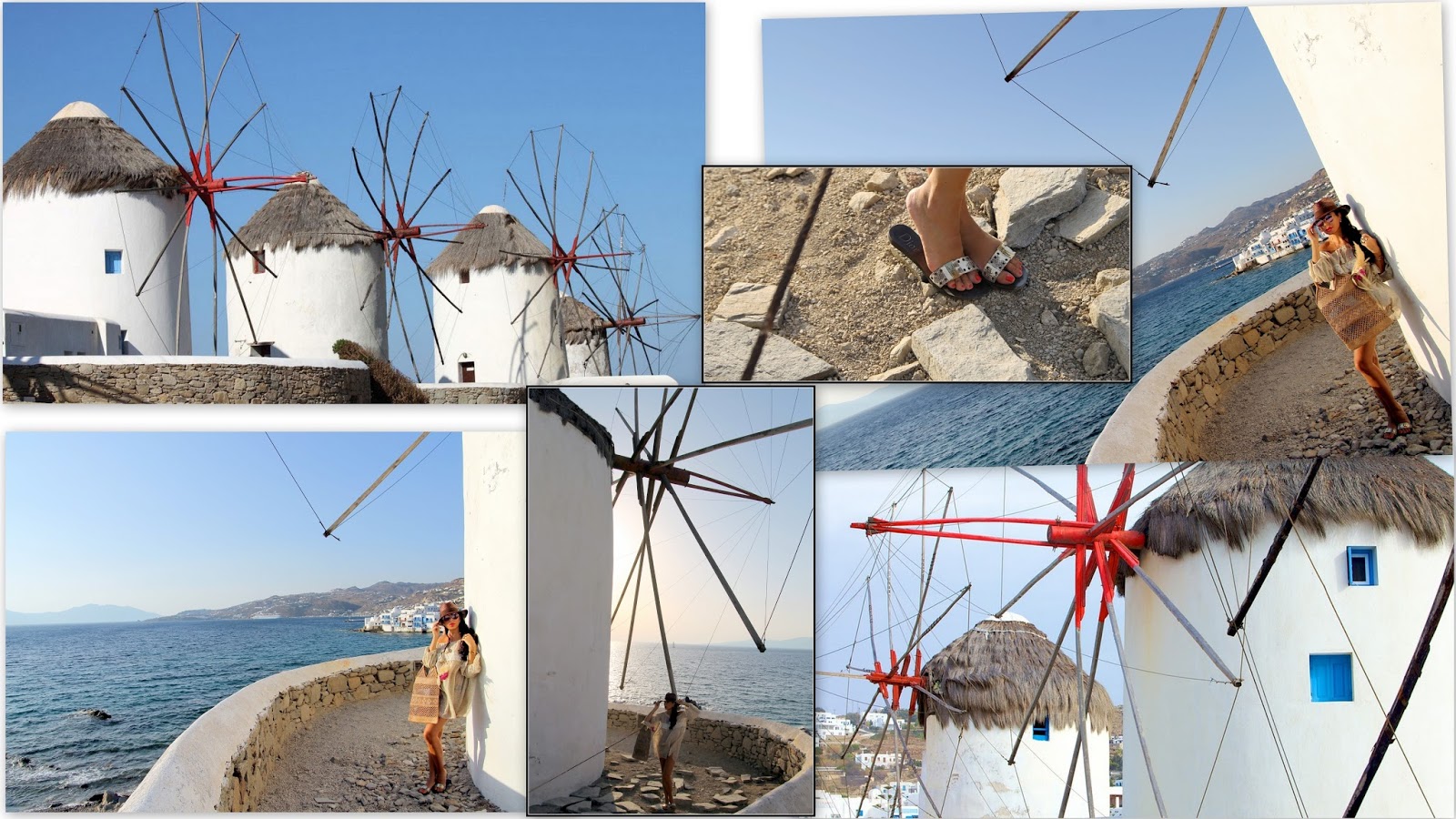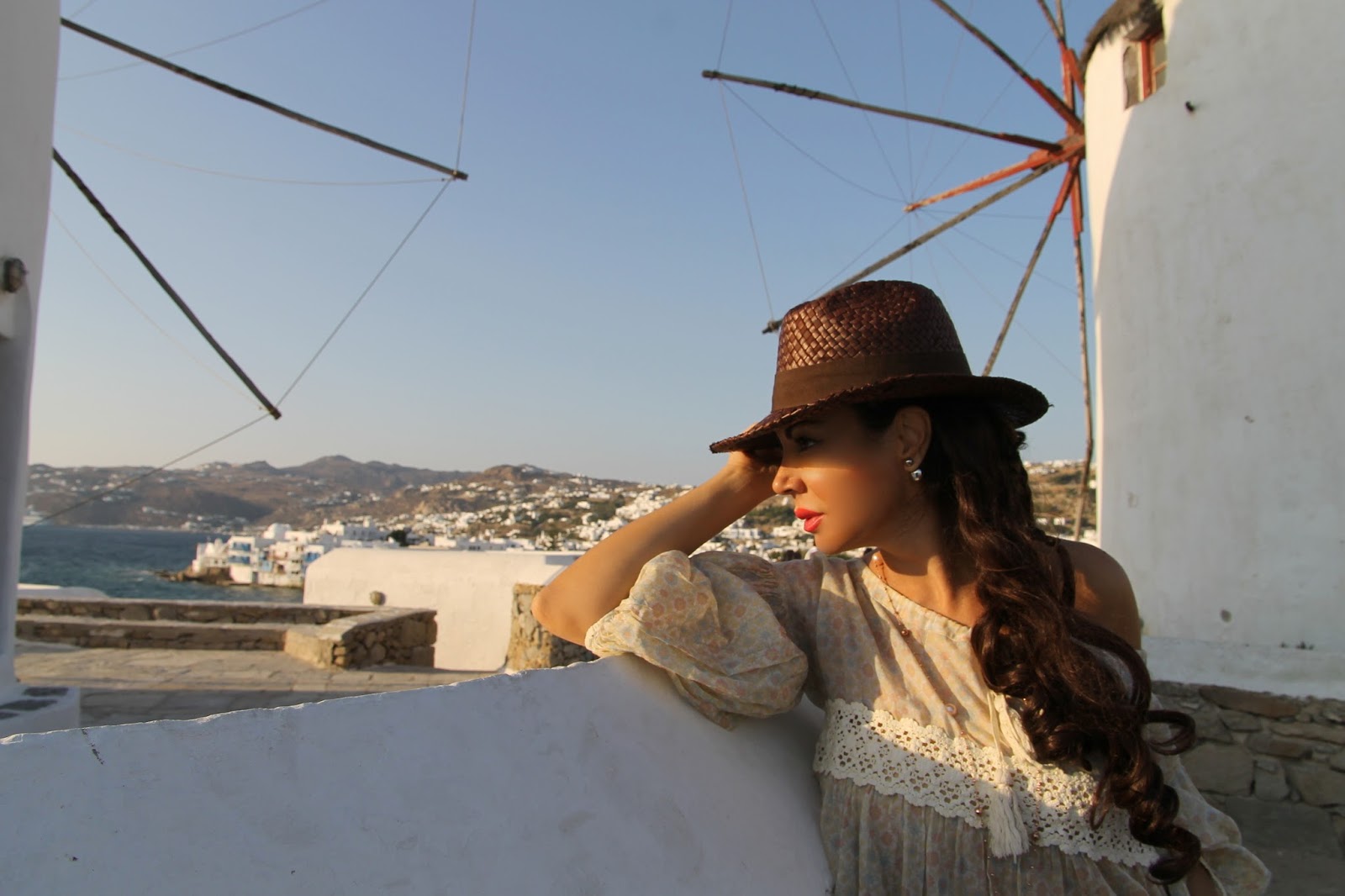 Photos: Jacopo Maria Barile
I was wearing:
Vintage straw bag