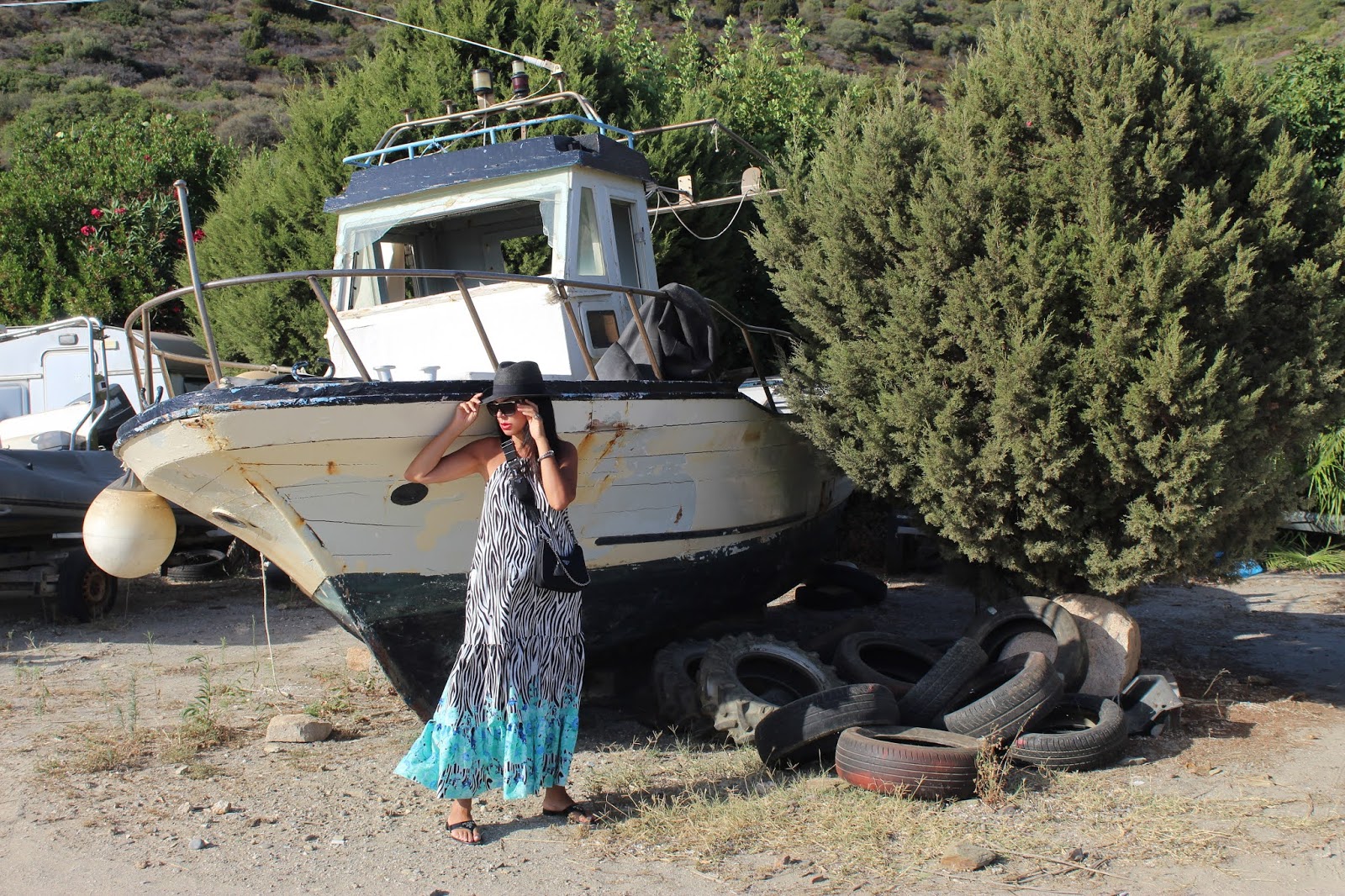 The enchanting tiny port is located in the municipality of Teulada, in the wildest part of southern Sardinia.
The embarcadero, "Porto Budello", which takes its name from the homonymous watchtower (located on a small promontory located to the east), is in a small inlet of a transparent sea, of a beautiful turquoise color.
I'm wearing a maxi dress, in tune with seasonal trends, the perfect summer ally.
But the question is: how to add a touch of style to this summer classic?
A juxtaposition of prints creates beautiful and eye-catching contrast, for sure.
The proof is in this bold dress that plays with a mix and match of prints.
Zebra & flowers, definitely, an ultra-fashionable way to wear a maxi dress.
A trendy alternative to the traditional floral dress, with playful patterns, and daring palettes.
(Click
here
to read more about this trend).
Location: Porto Budello – Sardinia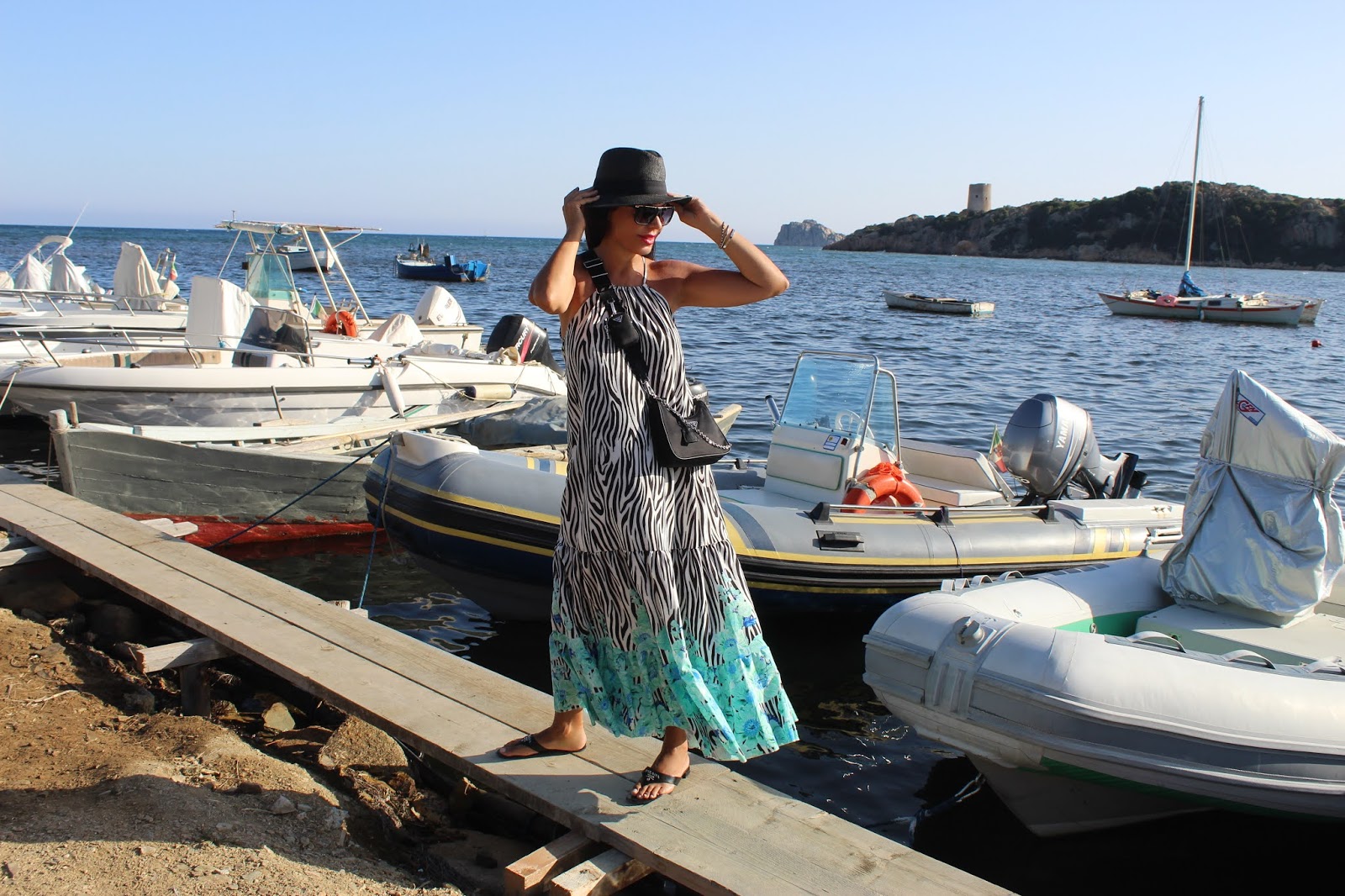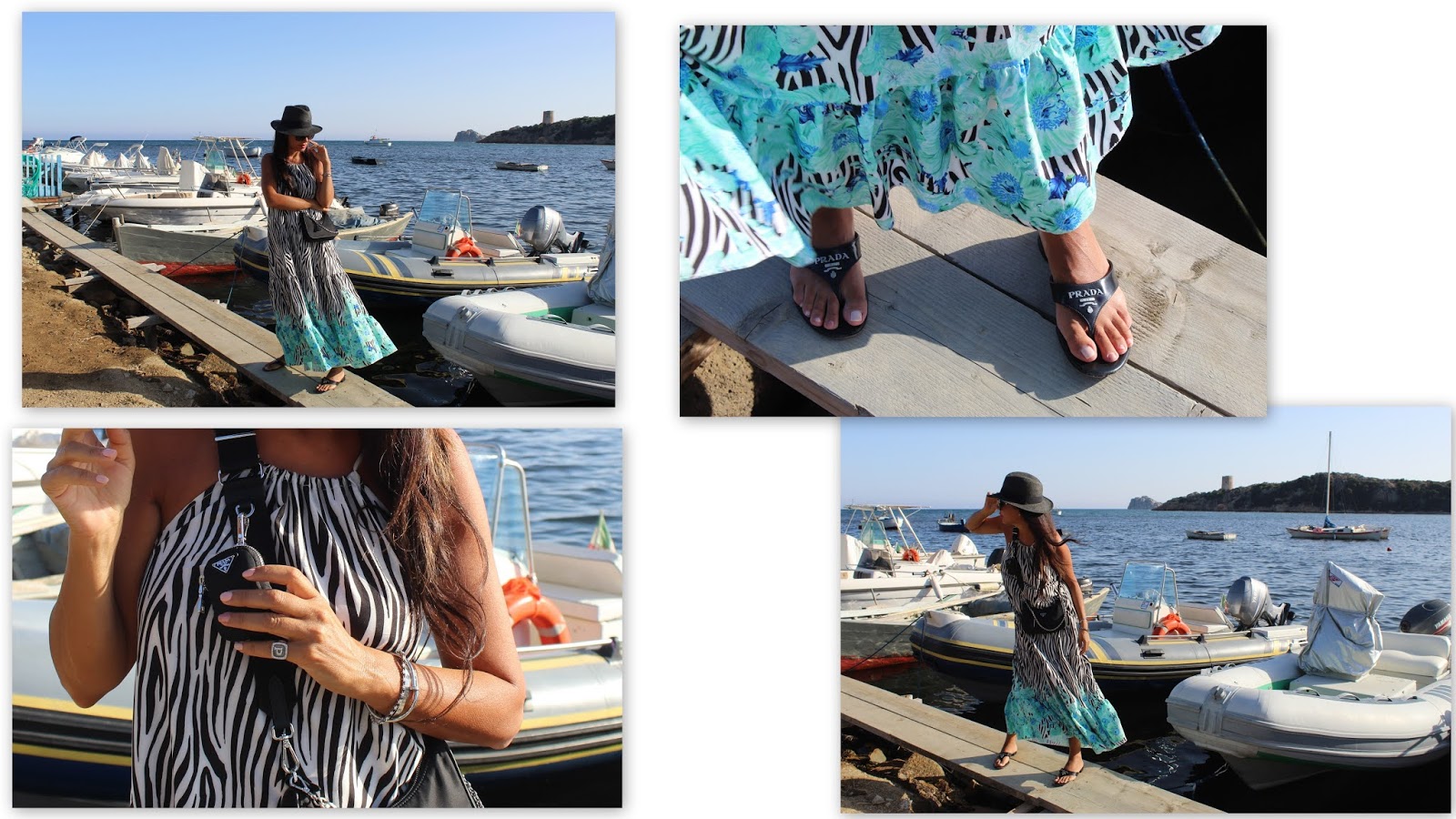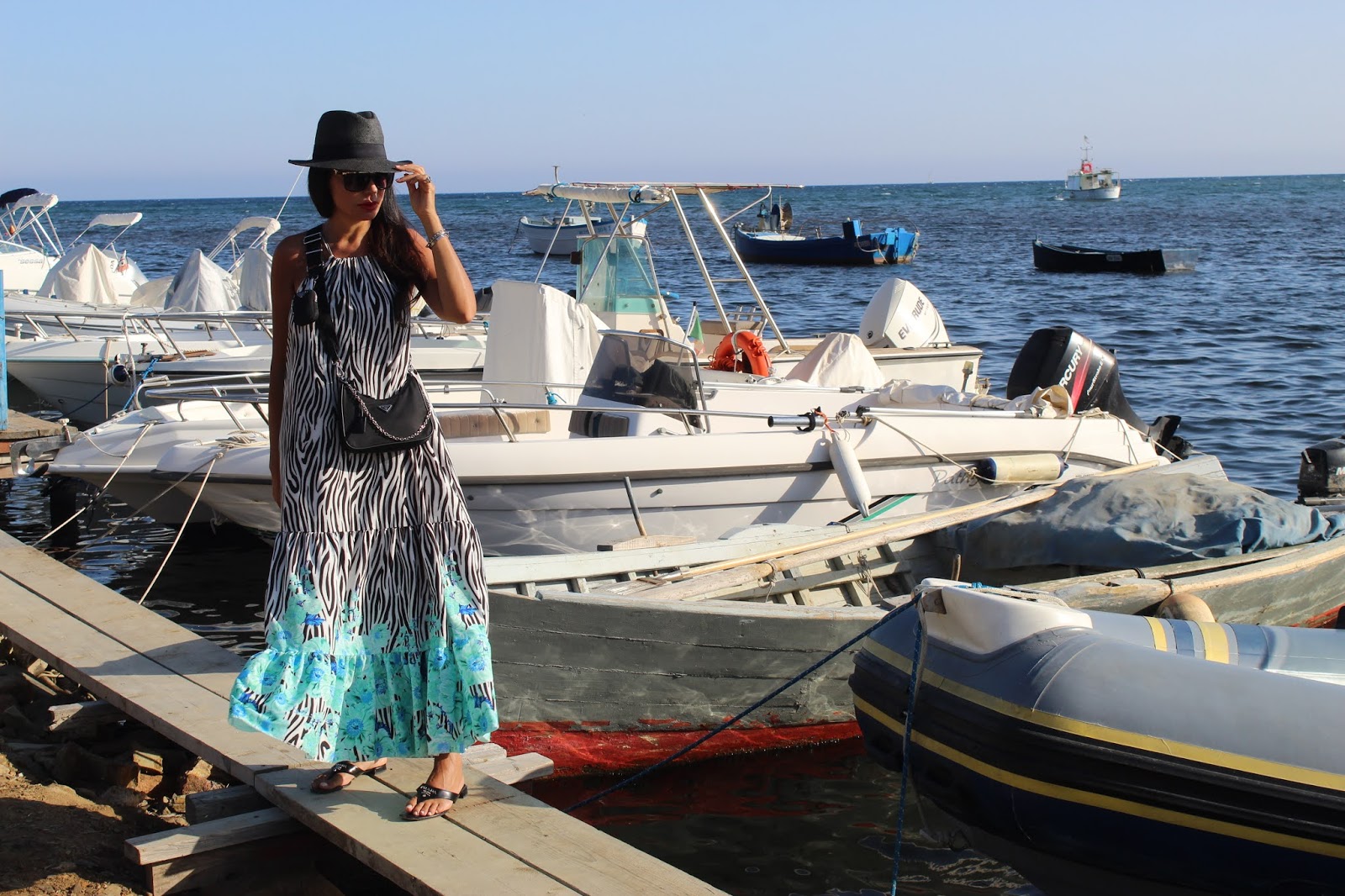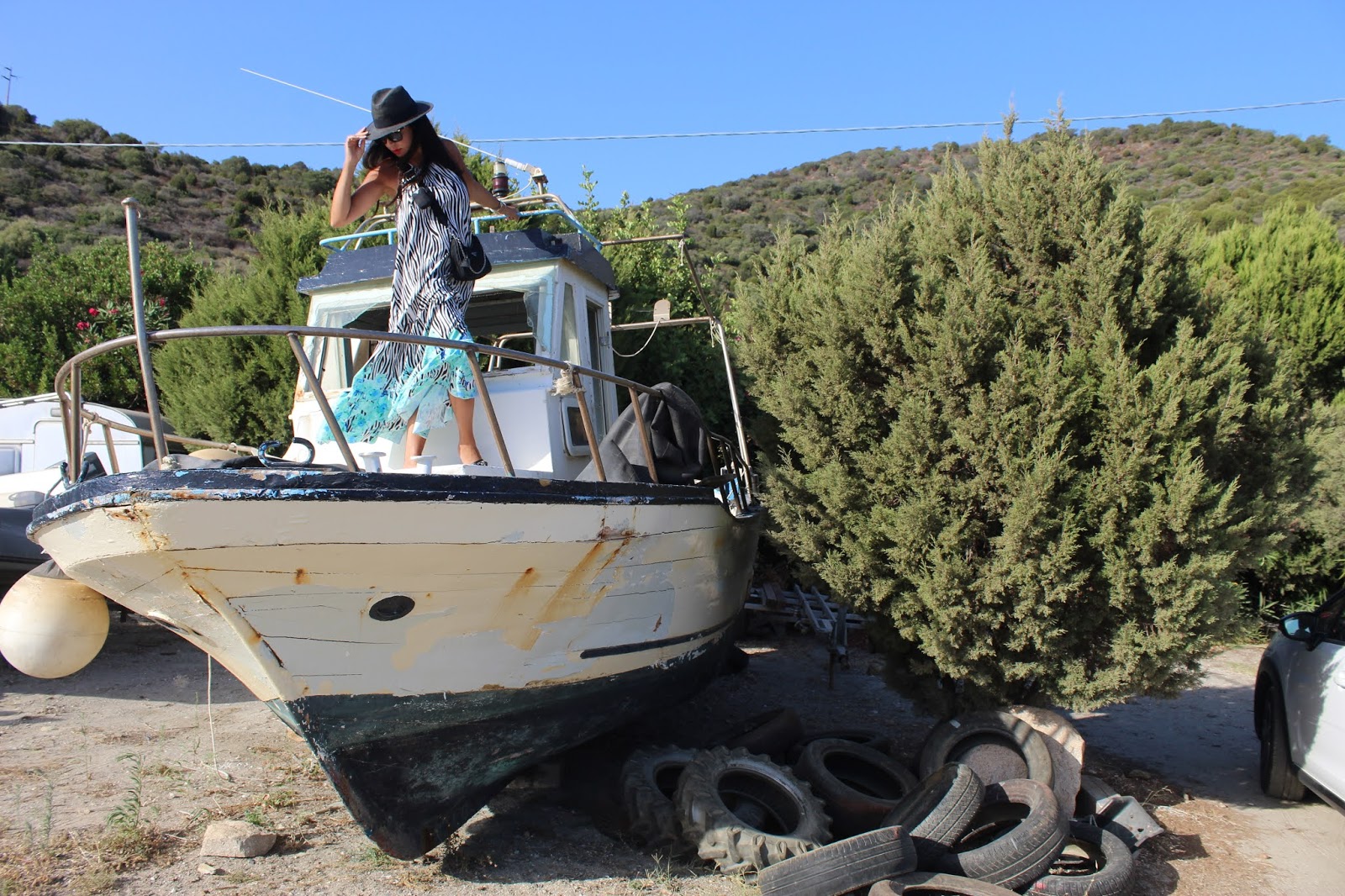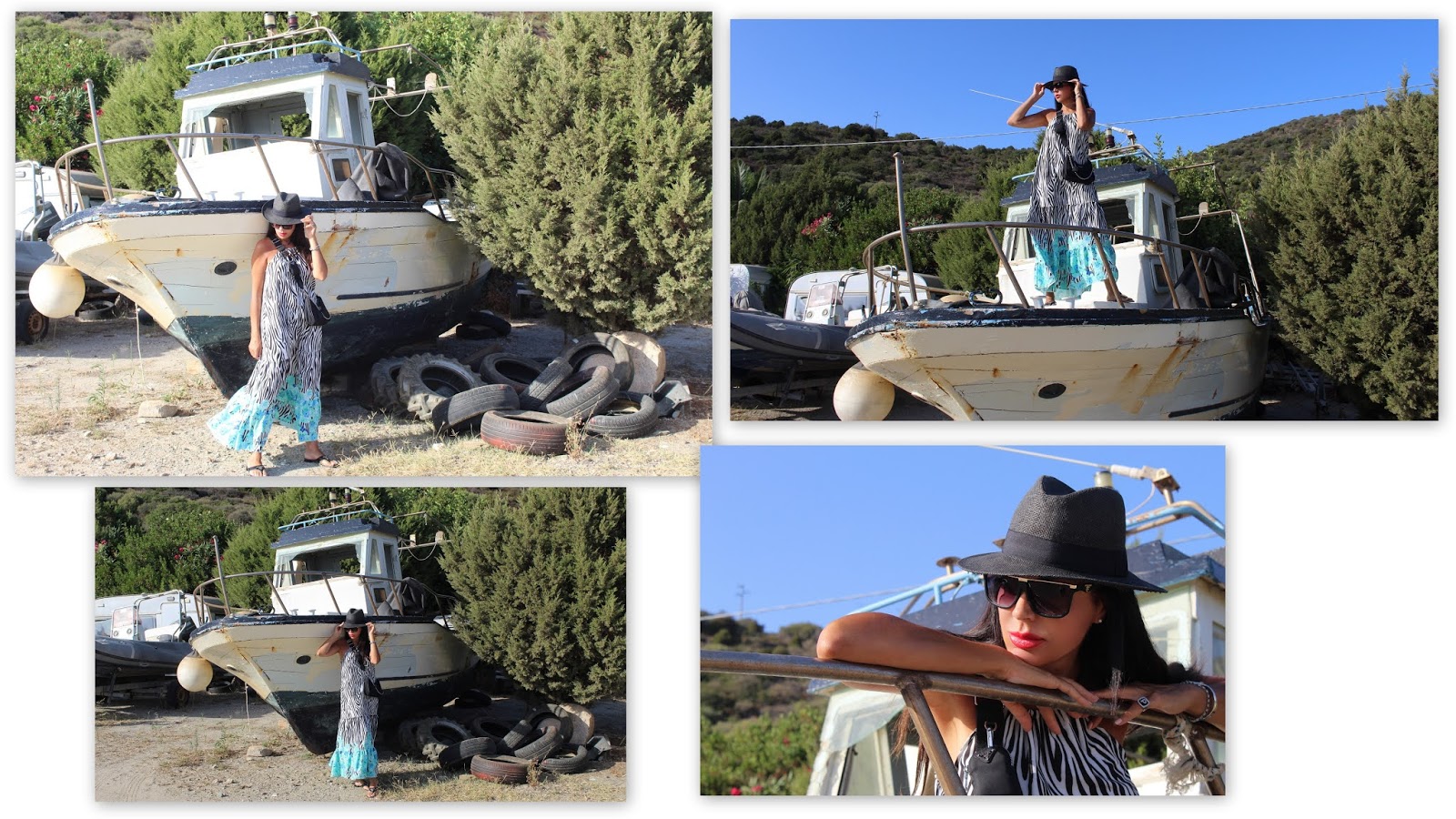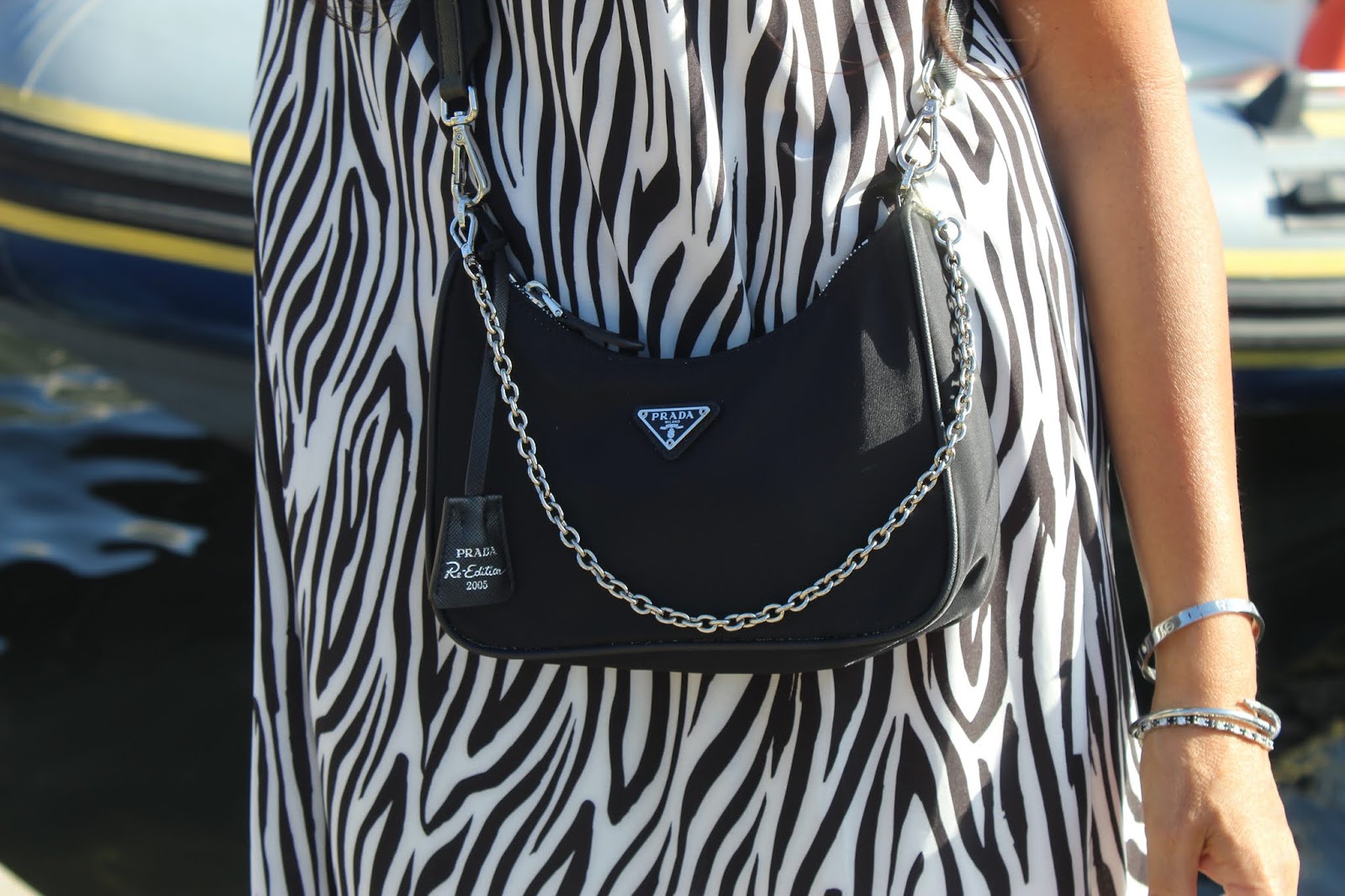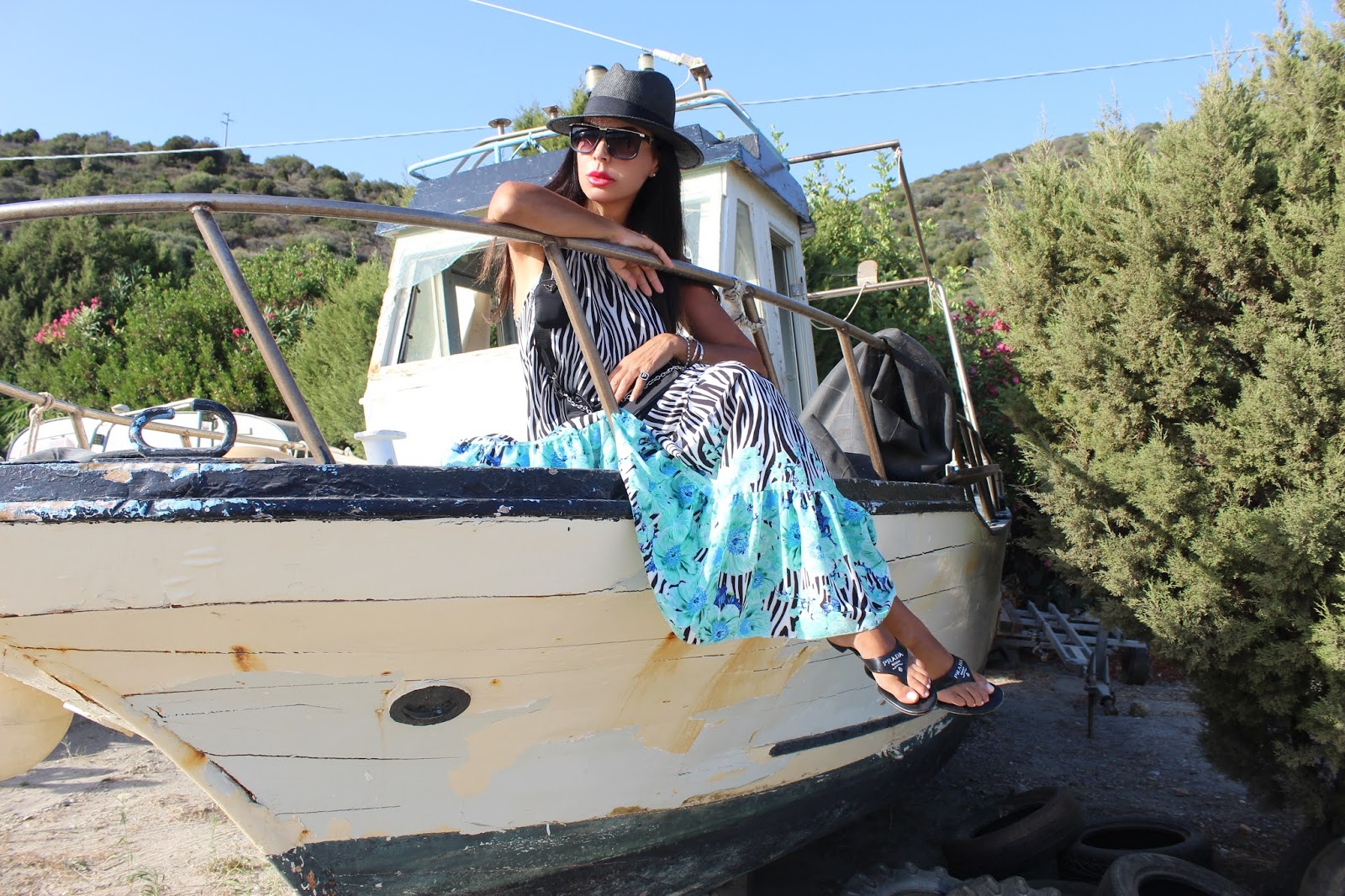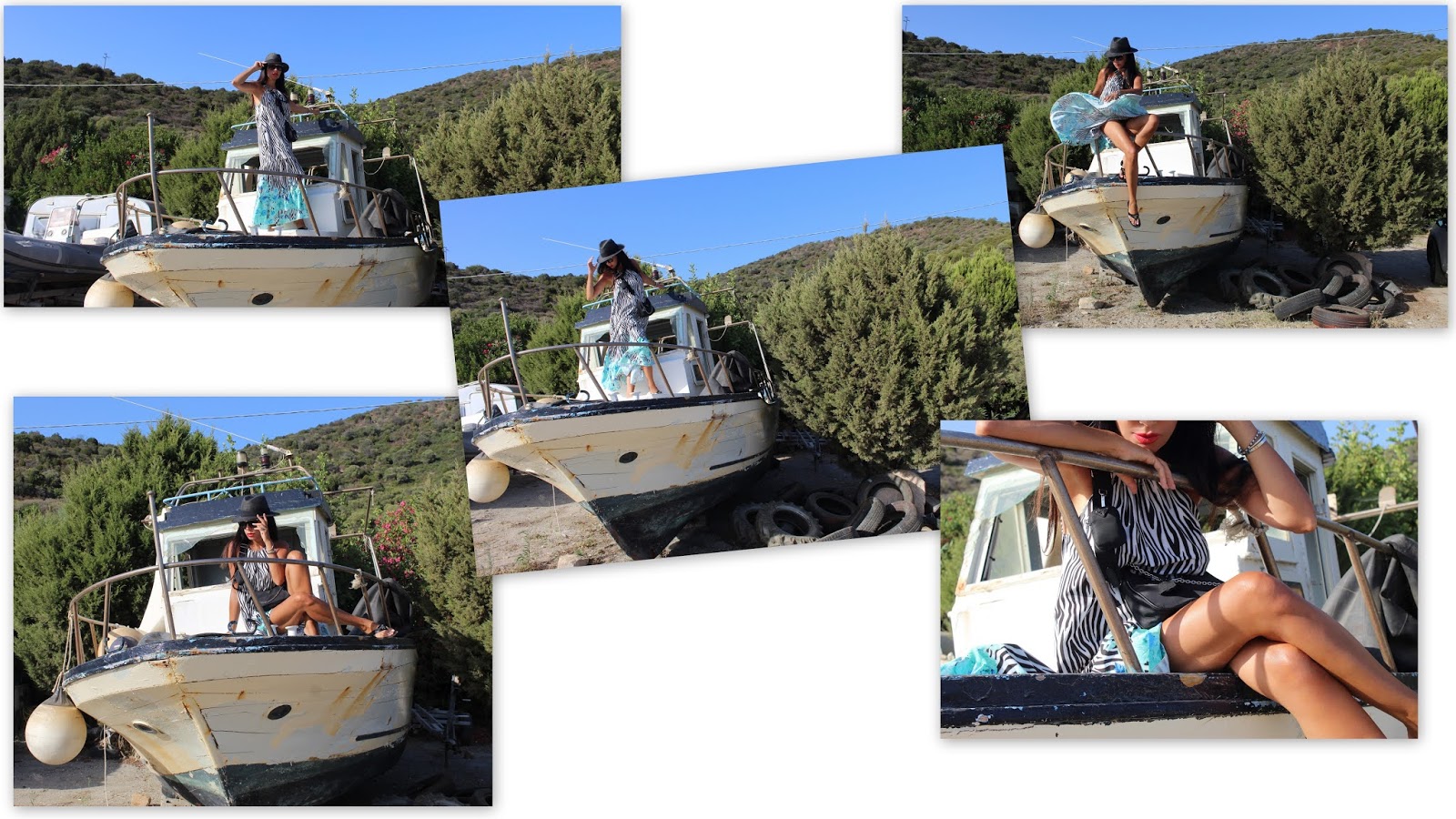 Photos: Oigres Elirab
I was wearing:
Prada sunglasses, bag, and sliders