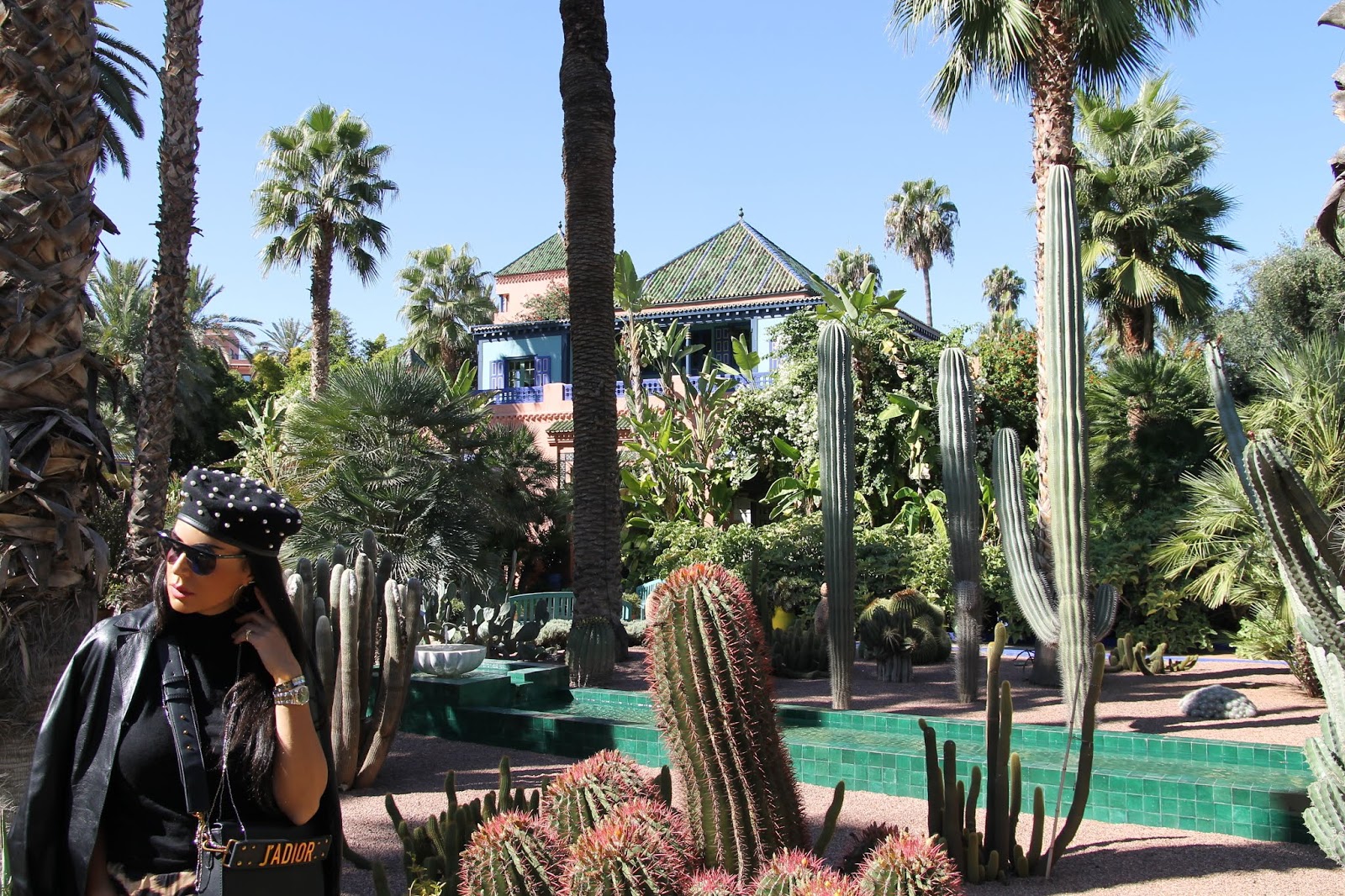 Di Marrakech Yves Saint Laurent era follemente innamorato.
Ci arrivò per la prima volta nel 1966 nella "città rosa" e, da quel momento, non riuscì più a dimenticarla.
La città gli era entrata nel cuore.
Ed è proprio qui, in questo nuovo universo fonte di grande ispirazione, che lo stilista si converte al colore, abbandonando il bianco e nero ostinato. "Prima di Marrakech, tutto era nero", egli raccontava. "Questa città mi ha insegnato cosa sono i colori e ho abbracciato la sua luce, i suoi sfacciati contrasti e le sue intense invenzioni".
Trasformò la città in una sorta di seconda casa, stabilendo la sua residenza, a partire dal 1980, nella Villa Oasis all'interno di un giardino botanico tra i più belli al mondo, facendone il monumento più visitato di tutto il Marocco. Un'oasi in cui i colori di Matisse si mescolano a quelli della natura, dove le collezioni delle trecento specie di piante che lo compongono sembrano sfilare in passerella tra gli applausi delle persone accorse in visita. Cactus, bamboo, gelsomini, ninfee, cipressi, piante di noci di cocco, felci, agavi, bouganville, alberi esotici, lì a sciorinare la propria bellezza come ad una sfilata di prêt-à-porter. Un vero piacere per gli occhi.
Viveva qui, Yves, con l'amato compagno Pierre Bergé, il cofondatore della grande maison di moda francese. In questa casa blu come il cobalto.
Qui crearono una specie di quartier generale YSL riservato però allo svago, al relax e alle nuove ispirazioni dopo le snervanti settimane della moda parigine.
Un luogo straordinario espressione del gusto eclettico del genio della moda, che ha contribuito alla fama hippy chic di Marrakech in Europa.
È perfettamente naturale che, cinquant'anni dopo, Marrakech dedichi un museo alle sue creazioni, che da questo Paese erano tanto ispirate.
Il Museo YSL, poco distante da Villa Oasis, accoglie i suoi visitatori con l'iconico abito "Omaggio a Mondrian" del 1965 ed è un esteso viaggio nel mondo del couturier francese. Dietro la facciata in terracotta, l'interno contemporaneo ospita una raccolta rotativa di 200 pezzi di alta moda tra abiti e accessori, recuperati dagli archivi storici, nonché una quantità infinita di disegni e di libri sulla moda e la cultura arabo-andalusa.
Indosso la stampa più fashion di stagione, un caposaldo delle collezioni autunno-inverno 18/19, che rimane timeless e assolutamente chic abbinata al nero, mentre mi perdo nelle forti atmosfere evocative di un luogo magico.
(Clicca
qui
,
qui
e
qui
per leggere di più sull'animalier, la fantasia più trendy da indossare tutto il giorno).
(Clicca
qui
per vedere un mio diverso outfit dove indosso una stampa leopard).
I love this florid, mysterious, impossibly exotic, and assiduously maintained North African compound, owned and made famous by the late French couturier Yves Saint Laurent.
Hidden within the hustle of urban Marrakech, Morocco's fabled "pink city", the Villa Oasis is a world-class landmark.
Surrounded by vast, immaculately tended gardens populated with cacti and towering palms, the home is both an architectural masterpiece and, for fashion aficionados, the most intimate tribute to the designer and Bergé it is possible to encounter
Saint Laurent and his partner Pierre Berge bought the property in 1980. The couple nurtured the garden into its current state, opening on a neighboring plot the nation's first Berber museum in the process, creating an attraction which draws almost 850,000 visitors a year: the most popular tourist attraction in all of Morocco. The Musée Yves Saint Laurent displays a constantly changing collection of the designer's most precious creations, with complementary displays documenting his life in Morocco and showcasing the best of the country's arts and crafts. It's a debt the city has repaid by naming the adjacent road after the late fashion designer.
This city deeply influenced Saint Laurent's life and work, particularly his discovery of color.
Immediately he was influenced by the local fashion, the local craftsmanship, colors, and really the garden and traditional Moroccan fashion.
Every collection he did was designed and sketched in his house while he was staying here. So really, it's an exploration of Morocco and Marrakech is his work.
I'm wearing the coolest print of the season, F/W 2018's biggest fashion trend, the animal print which remains timeless and absolutely chic combined with black, while I lose myself in the strong evocative atmospheres of this magical place.


(Click here, here, and here to read more about the animal print trend).
(Click here to see another outfit where I was wearing a leopard print dress).
Location: Yves Saint Laurent's Villa and Museum – Marrakeck – Morocco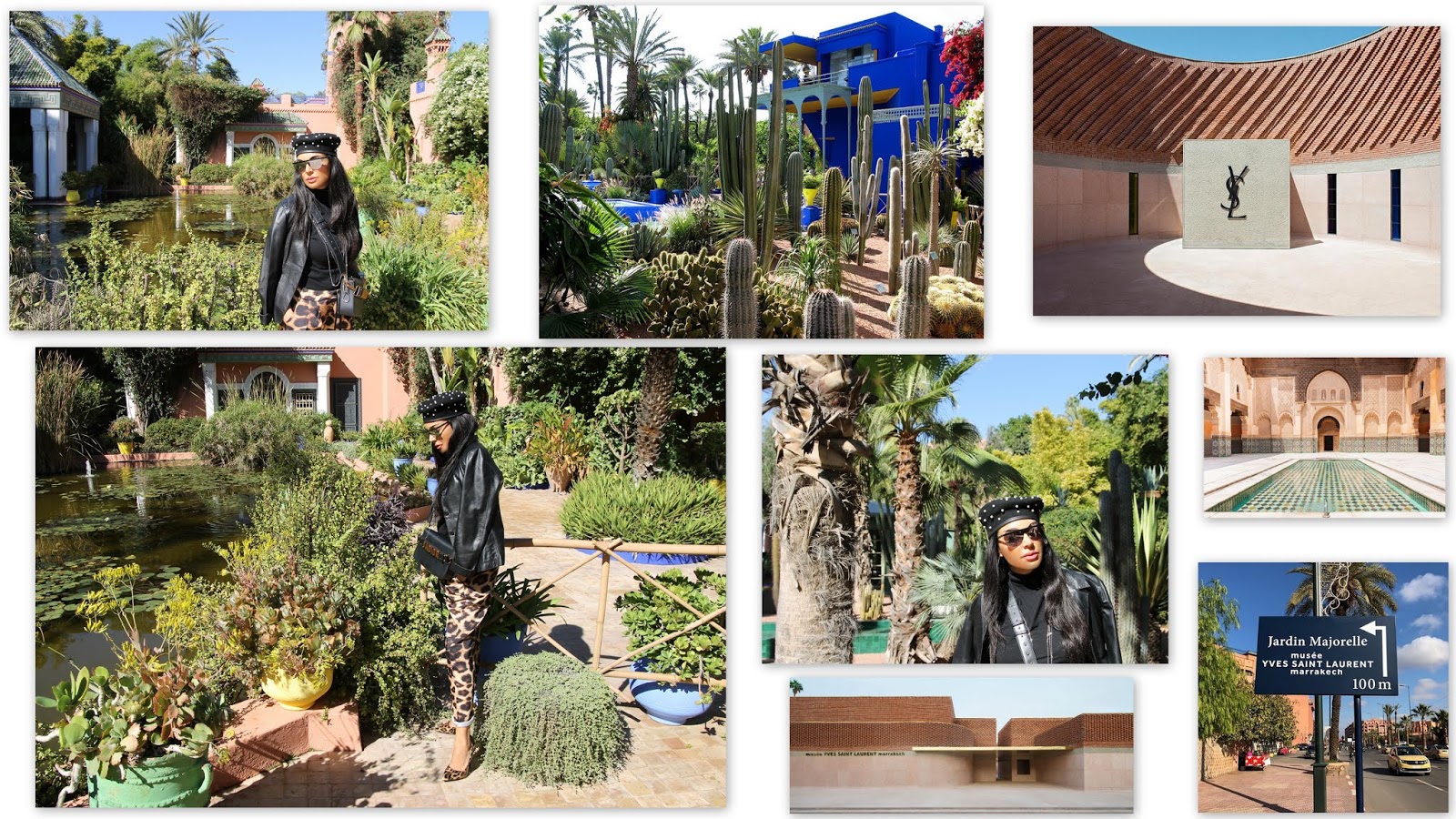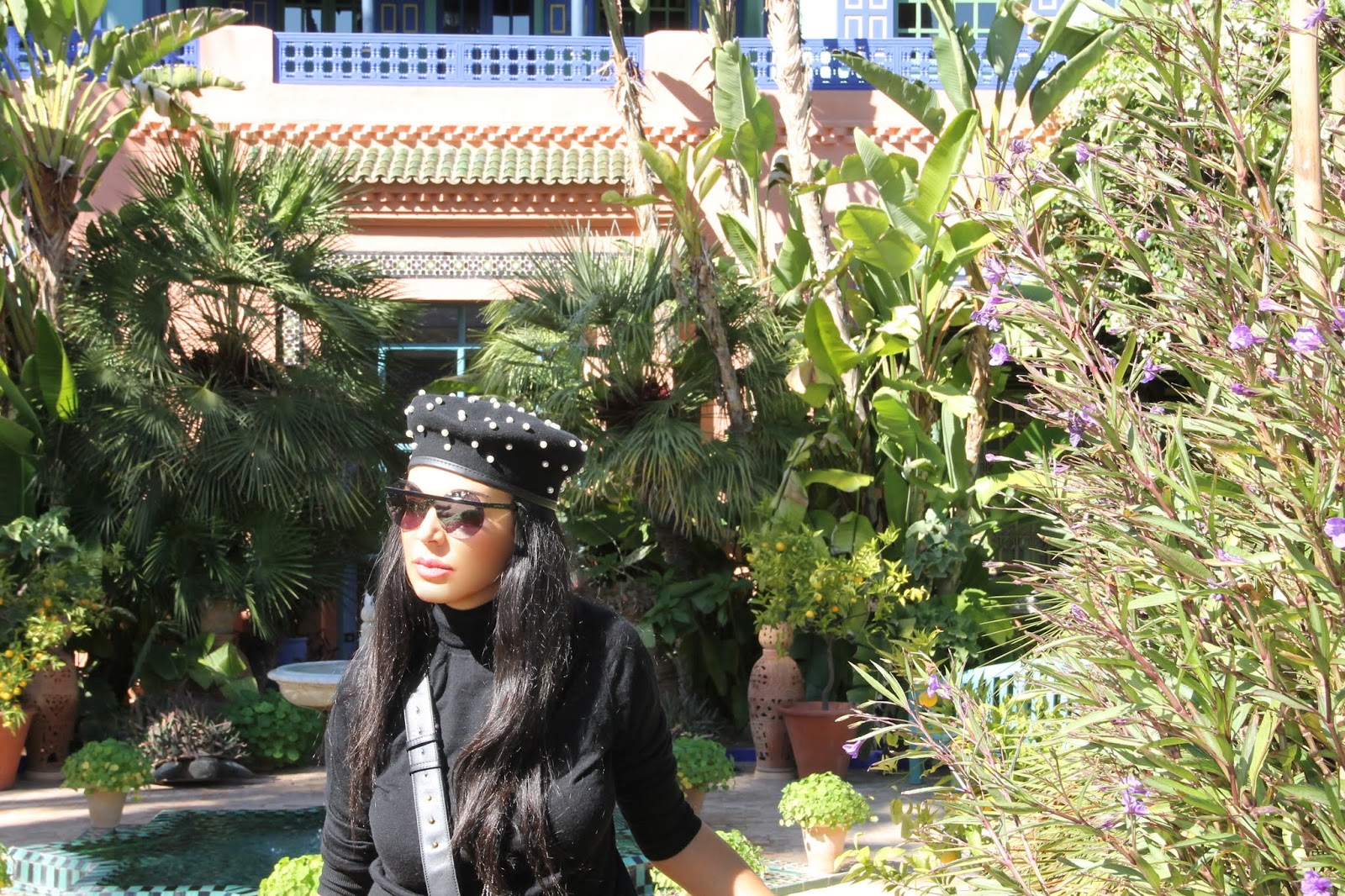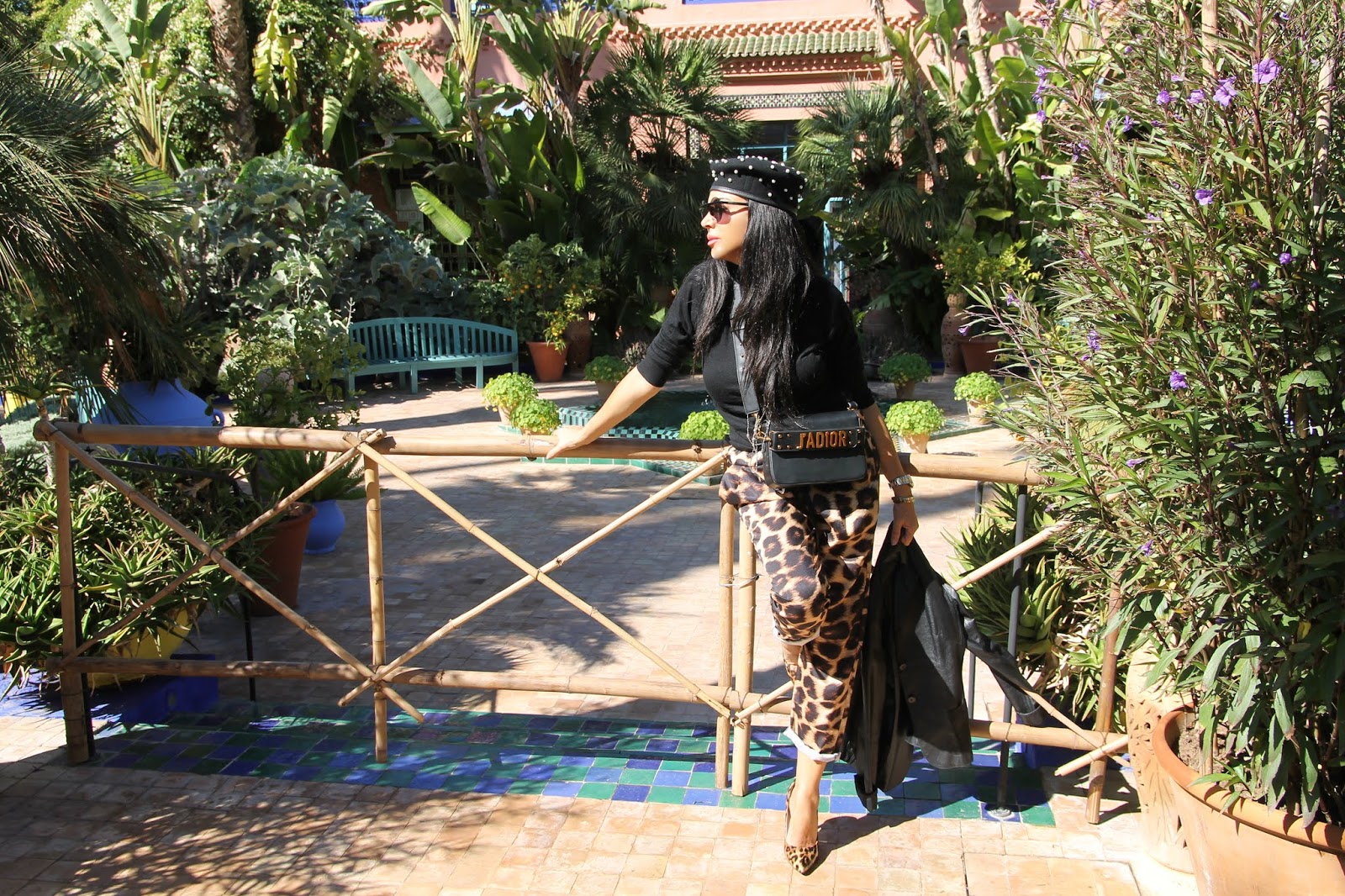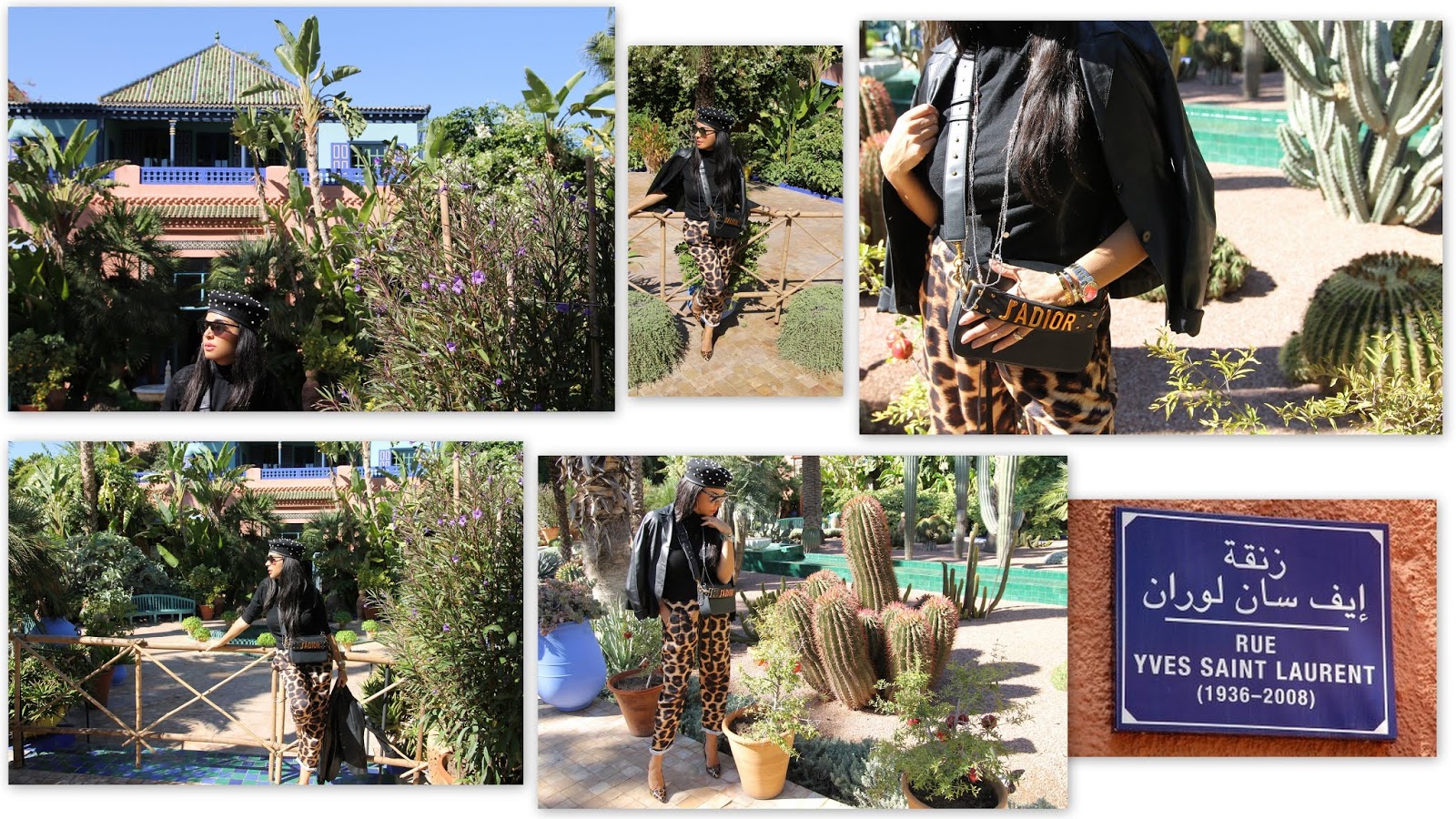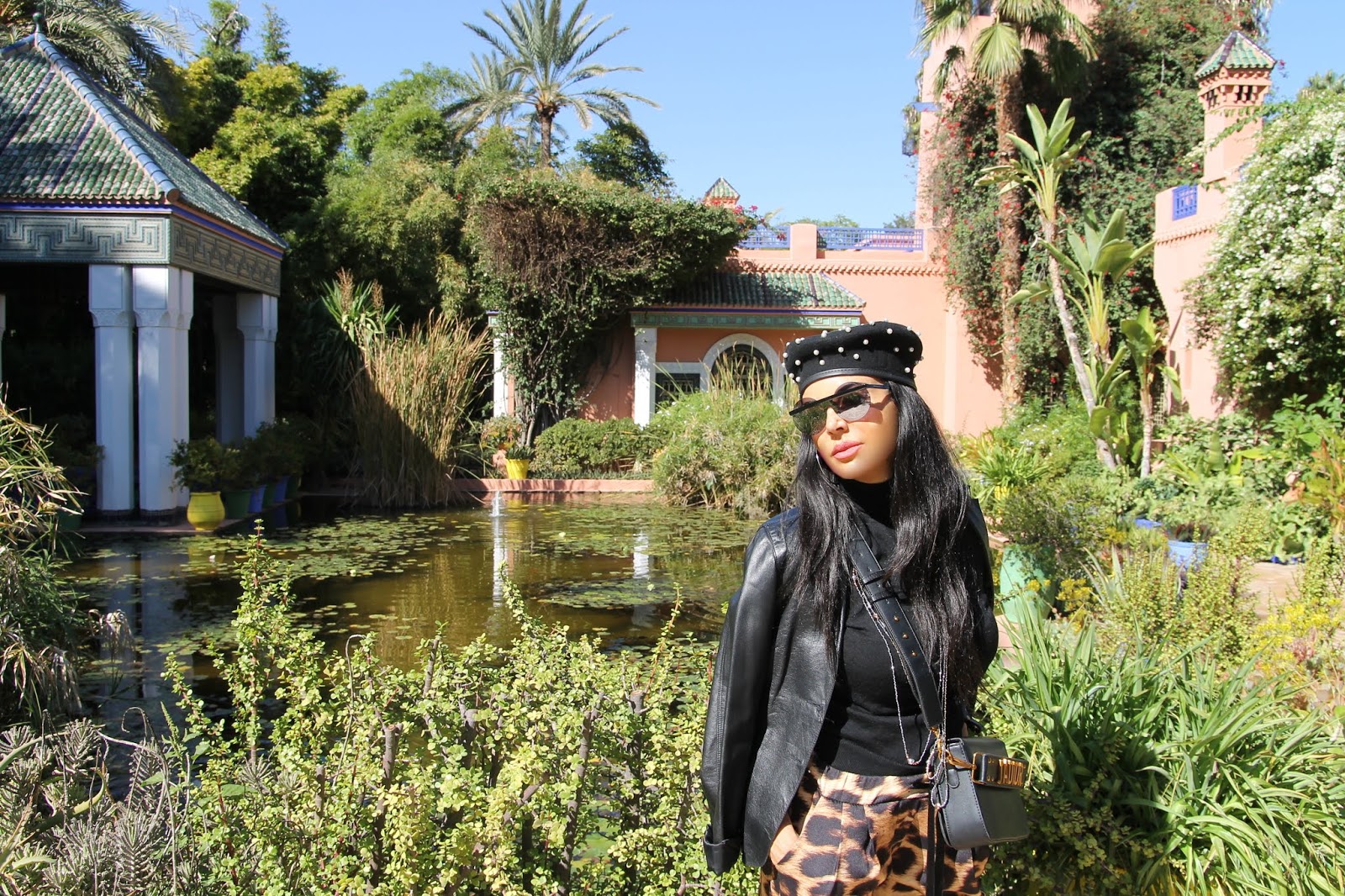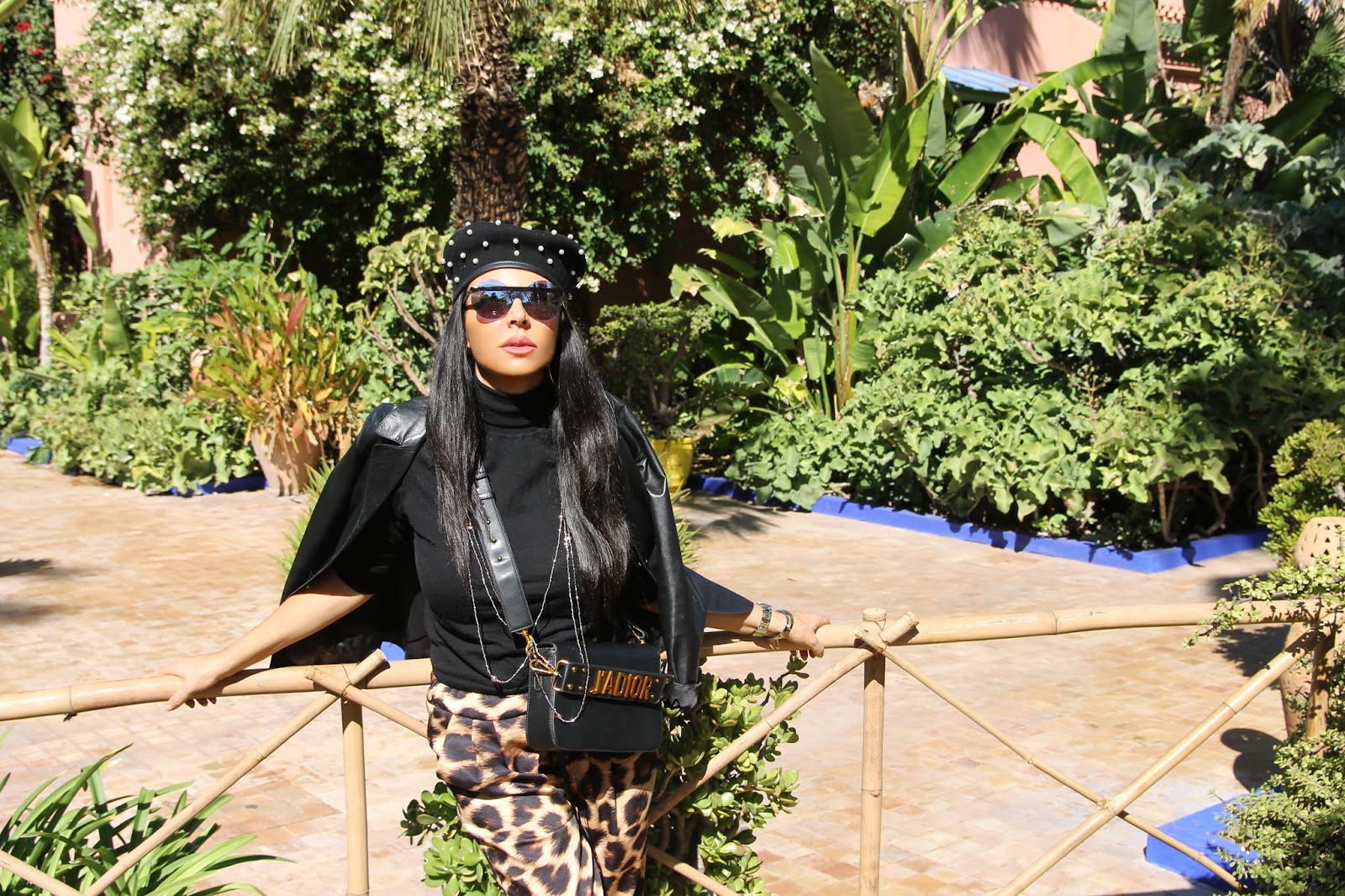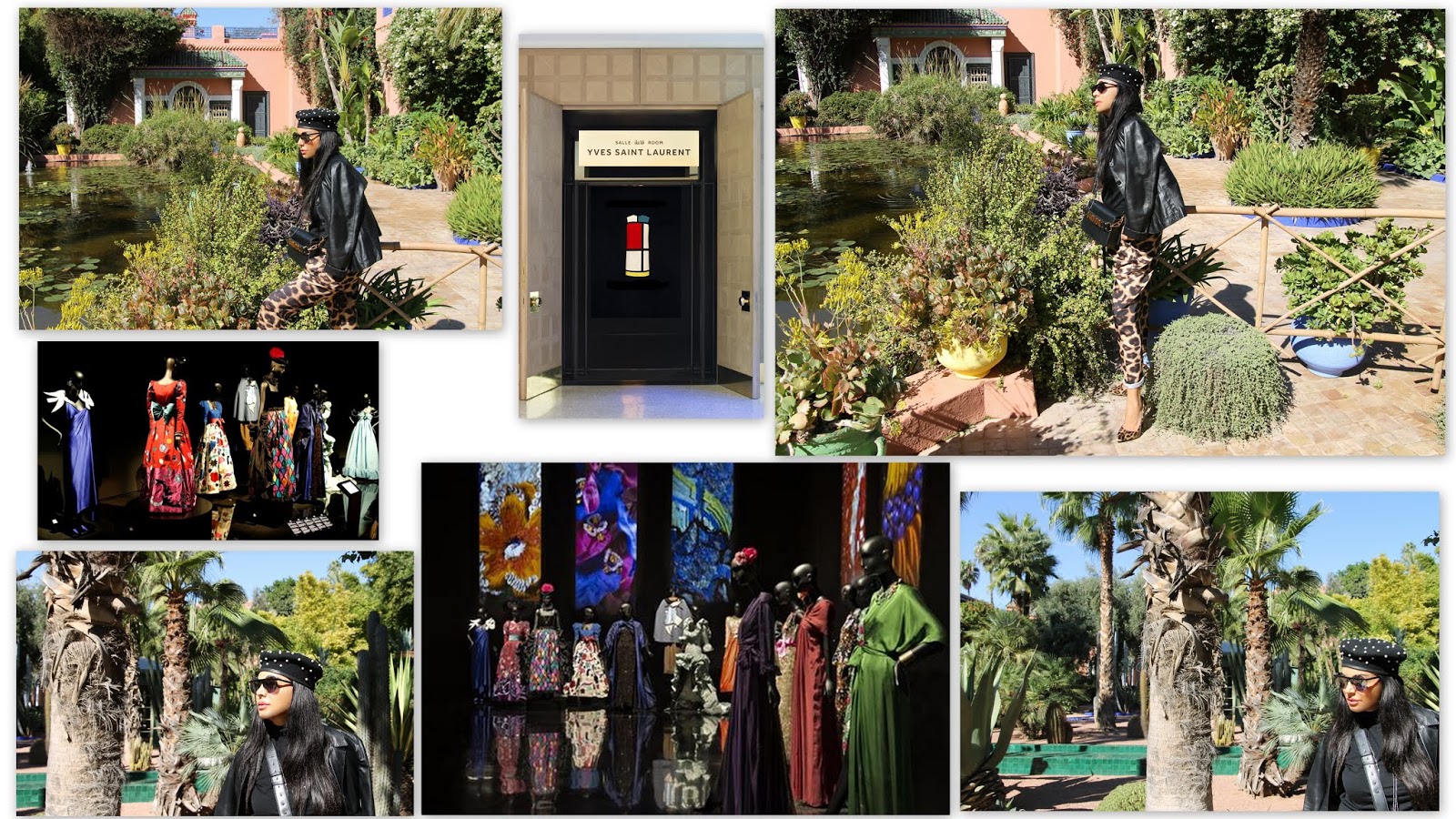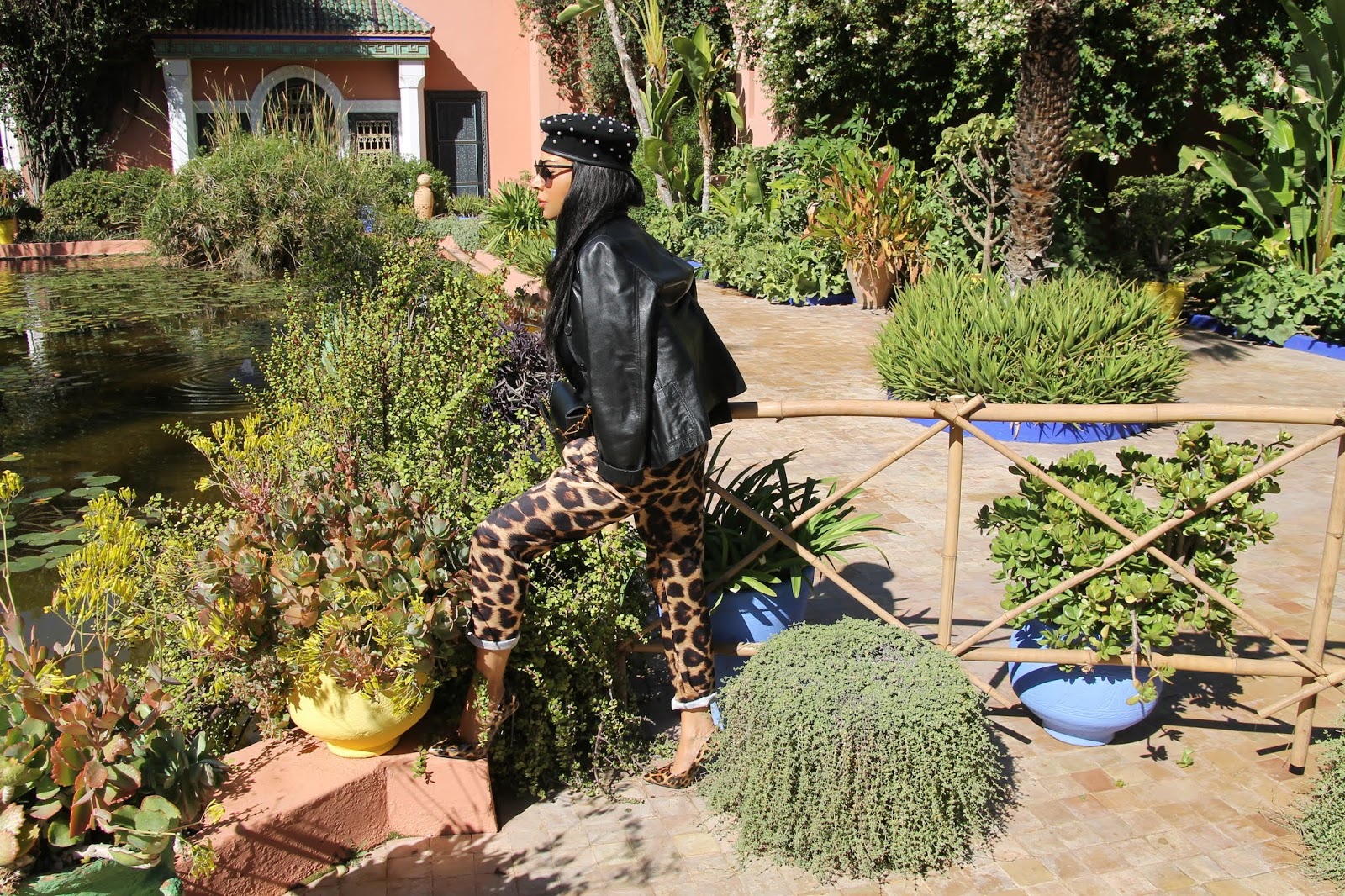 Photos: Oigres Elirab
I was wearing:
Christian Louboutin heels