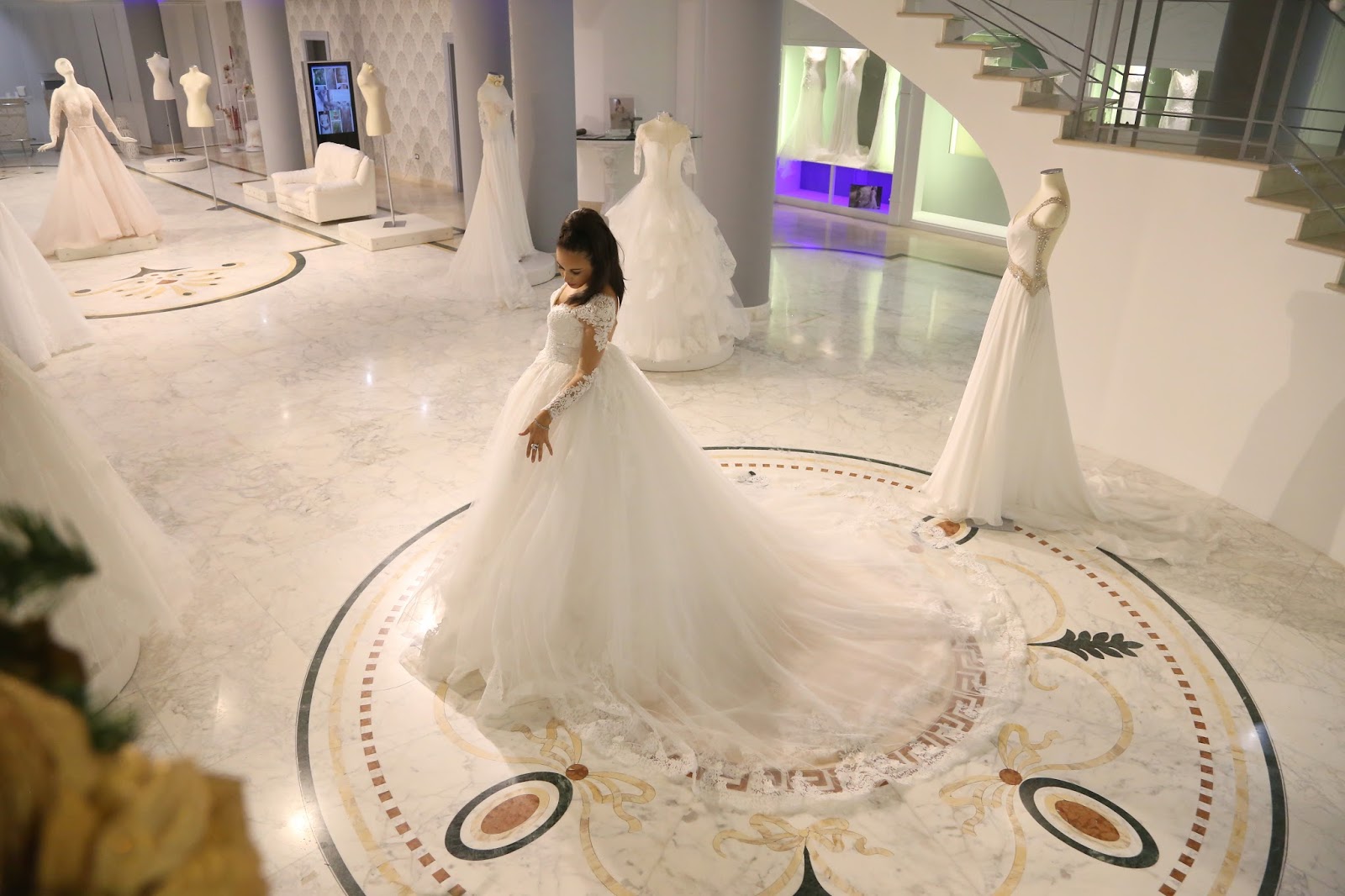 Una suggestiva villa dal design esclusivo, un ambiente caldo, accogliente e raffinato.
Esperienza trentennale, professionalità e competenza.
Tutto questo è l'Atelier Pantheon: un luogo che rende unica la scelta del proprio abito da sposa.
Il gusto del bello, la filosofia dell'eleganza e della raffinatezza. Ogni creazione è un tripudio di autentica bellezza. Il leitmotiv è il sogno d'amore e la felicità di ogni donna che vuole sentirsi principessa nel suo giorno più bello.
Un'accurata selezione delle migliori firme dell'alta moda sposa, sempre fedele alle nuove tendenze e coerente con la tradizione, ma soprattutto il privilegio dell'esclusività.
Un vasto assortimento di abiti da sogno da abbinare agli accessori più eleganti, dal velo alle scarpe.
Un'atmosfera magica quella dell'Atelier Pantheon, che ti avvolge immediatamente… non ho resistito alla tentazione di provare due abiti dalle collezioni sposa 2017: il primo ampio e vaporoso come una nuvola di tulle, il secondo fasciante come una sirena, in preziosissimo pizzo.
Perchè l'Atelier soddisfa ogni ambizione con il suo stile inconfondibile, le proposte dei migliori stilisti e i preziosi consigli del personale attento e qualificato.
Indubbiamente la più vasta e completa offerta di abiti da sposa nel Sud Italia.
A charming villa with an exclusive design, a warm, welcoming and refined location.
Thirty years of experience, professionalism and expertise.
All this is the Atelier Pantheon: a place that is unique about the choice of your wedding dress.
The taste for beauty, the philosophy of elegance and sophistication.
Each creation is a riot of authentic beauty.
The leitmotif is the dream of love and happiness of every woman who wants to be the princess in the most wonderful day of her life.
Careful selection of the best brands, always loyal to the
new trends and consistent with the tradition, but above all the
exclusivity privilege of every single choice.
A big assortment of dream dresses to match the most elegant accessories.
A
magical atmosphere that Atelier Pantheon, which immediately envelops
you… I could not resist the temptation to try two wedding dresses
from the 2017 collections: the first large and fluffy like a cloud of tulle, the
second too tight as a mermaid, in
a precious lace.
This store meets every ambition with its unique style, the
proposals of the best designers and the valuable advice of professional
and qualified staff.
Undoubtedly the most extensive and comprehensive selection of wedding dresses in southern Italy.
(Click here and here to read more about the 2017's biggest bridal trends).