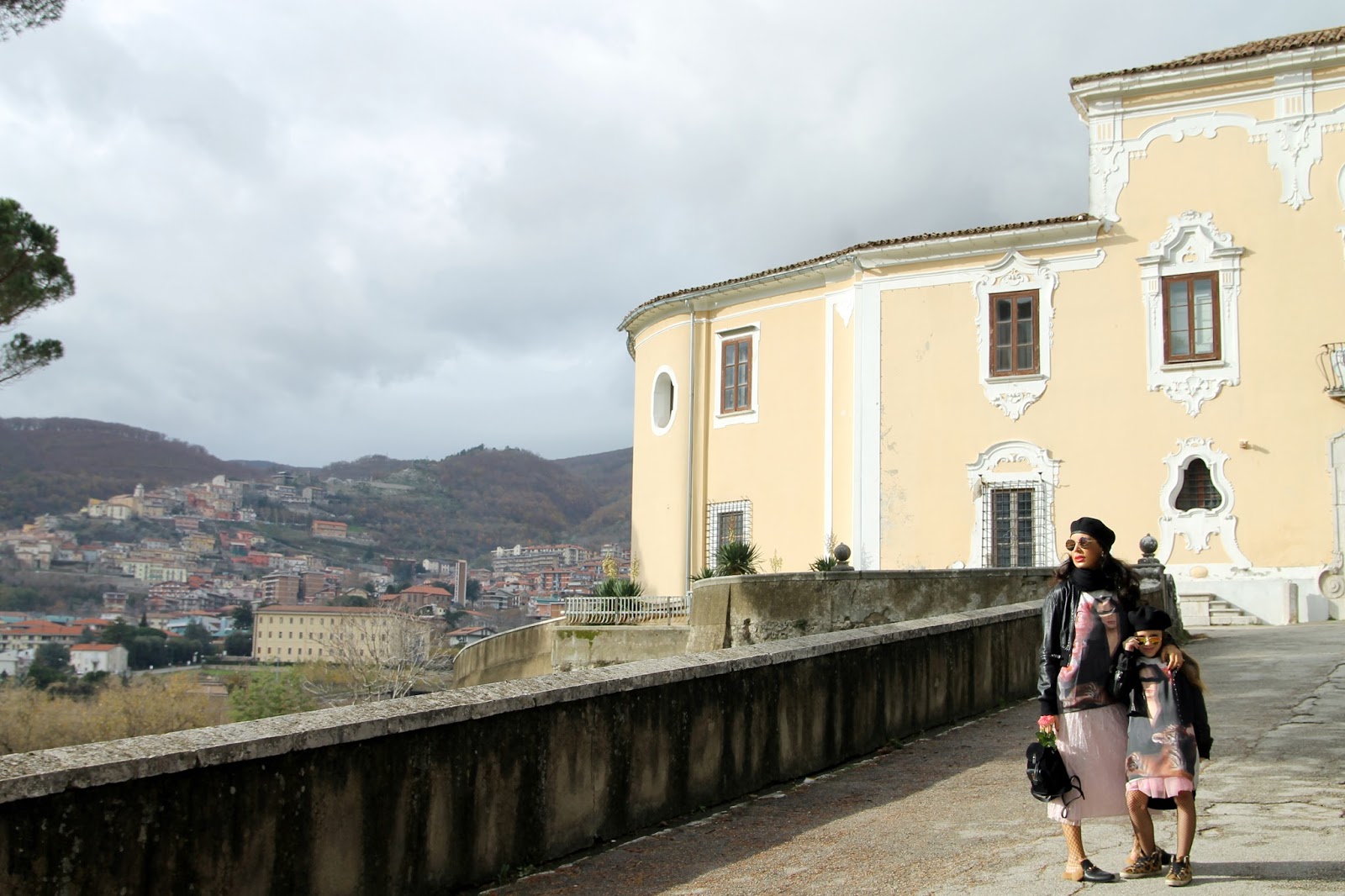 Uno stile unico, un look per due.
Pensato per tutte le mamme attente alle nuove tendenze e per tutte le figlie che non vogliono rinunciare a vestire come loro, il fenomeno fashion "mini-me" dilaga e non sono più solo le celebrità a portare avanti questa tendenza, per altro partita da loro.
Al recentissimo Pitti Immagine Bimbo 86 le aziende che hanno presentato collezioni ispirate a questo trend sono state tantissime. I look per il prossimo AI 2018-19, presentati all'importante manifestazione di moda, risentono molto di questo mood.
Un turbinio di colori, stampe e fantasie declinate in capi per tutte
le occasioni, dalla cerimonia al tempo libero, che seguono le orme
della moda donna.
Anzi una speciale sessione del Salone Internazionale di riferimento della moda kids è stata esclusivamente riservata alla presentazione di una serie di speciali capsule "mini-me" firmate da noti giovani brand e designer.
Noi mamme siamo sempre più attente ad avere un look impeccabile,
uno stile che possa essere tutto nostro, e quello dei nostri piccoli non
deve essere da meno.
E se l'idea ci piace ma abbiamo paura di sentirci un po' buffe ad andare
in giro con i nostri figli come dei cloni, seppur fashion, proviamo a
rielaborare questa tendenza concentrandoci magari su qualche dettaglio. Il risultato sarà adorabile e avremo
sicuramente quel tocco di stile in più.
La tendenza, infatti,
non impone alcuna regola. Non è necessario che mamme e figlie siano
vestite uguali in tutto e per tutto. Spesso basta coordinare le stampe o
scegliere accessori uguali.
A me e alla mia Becky piace
giocare con la moda e divertirci a creare dei look con capi che abbiano una vestibilità adatta ad entrambe.
Questo il nostro ultimo outfit coordinato: rosa, nero e tocchi animalier – tulle, pizzo e pelle nera, per un risultato romantico e rock al tempo stesso, assolutamente contemporaneo.
Sullo sfondo un mirabile esempio dell'architettura della metà del secolo XVIII in Campania, il Palazzo abbaziale di Loreto, abitato dalla famiglia dei monaci verginiani di Montevergine, che osservano ancora oggi un regime di clausura.
(Clicca
qui
per leggere la mia ultima intervista sul fenomeno moda "mini-me" e
qui
per saperne di più sul trend).
A unique style, one look for two.
Designed
for all mothers attentive to new trends and for all the daughters who
do not want to give up dressing like them, the fashion phenomenon
"mini-me" is spreading and it's no longer just the celebrities to carry
on this trend, started by them
.
At the recent Italian exhibition "Pitti Immagine Bimbo 86" the brands that presented collections inspired by this trend have been many.
The looks for the next FW 2018-19, presented at the important fashion shows, are affected by this mood.
A whirlwind of colors, prints and patterns declined in garments for
all occasions, from special events to free time, and that follow in the
footsteps of women's fashion.
Indeed, a special session of the International event for kids fashion in Florence was
exclusively reserved for the presentation of a series of
"mini-me" capsule collections signed by well-known young brands and designers.
All mothers are more and more careful to have an impeccable look, a
style that can be all ours, and that of our little ones must not be
less.
And
if we like the idea, but we are afraid to feel a bit "
ridiculous" to go
around with our children as clones, even if fashionable, we try to rework
this trend by focusing perhaps on some detail.
The result will be adorable and we will certainly have that extra touch of style.
The trend, in fact, does not impose any rules.
It is not necessary that mothers and daughters are dressed the same.
Often it is enough to coordinate the prints or choose the same accessories.
Me and my Becky love to play with fashion and have fun creating looks with garments that fit both well.
This
is our latest matching outfit: pink, black and leopard touch – tulle,
lace and black leather, for a romantic and rock result, at the same time,
absolutely contemporary.
In the background one of the absolute masterpieces from the
late-Baroque era in Campania, the Palazzo Abbaziale del Loreto (abbey of
Loreto),

inhabited by the family of the Verginian monks of Montevergine, who still today observe a cloistered regime.
(Click here to read my latest interview about the "mini-me" fashion and here to read more about this trend).
(Click here, here, and here to see other mini-me outfits with my daughter).
Location: Abbey of Loreto – Mercogliano – Italy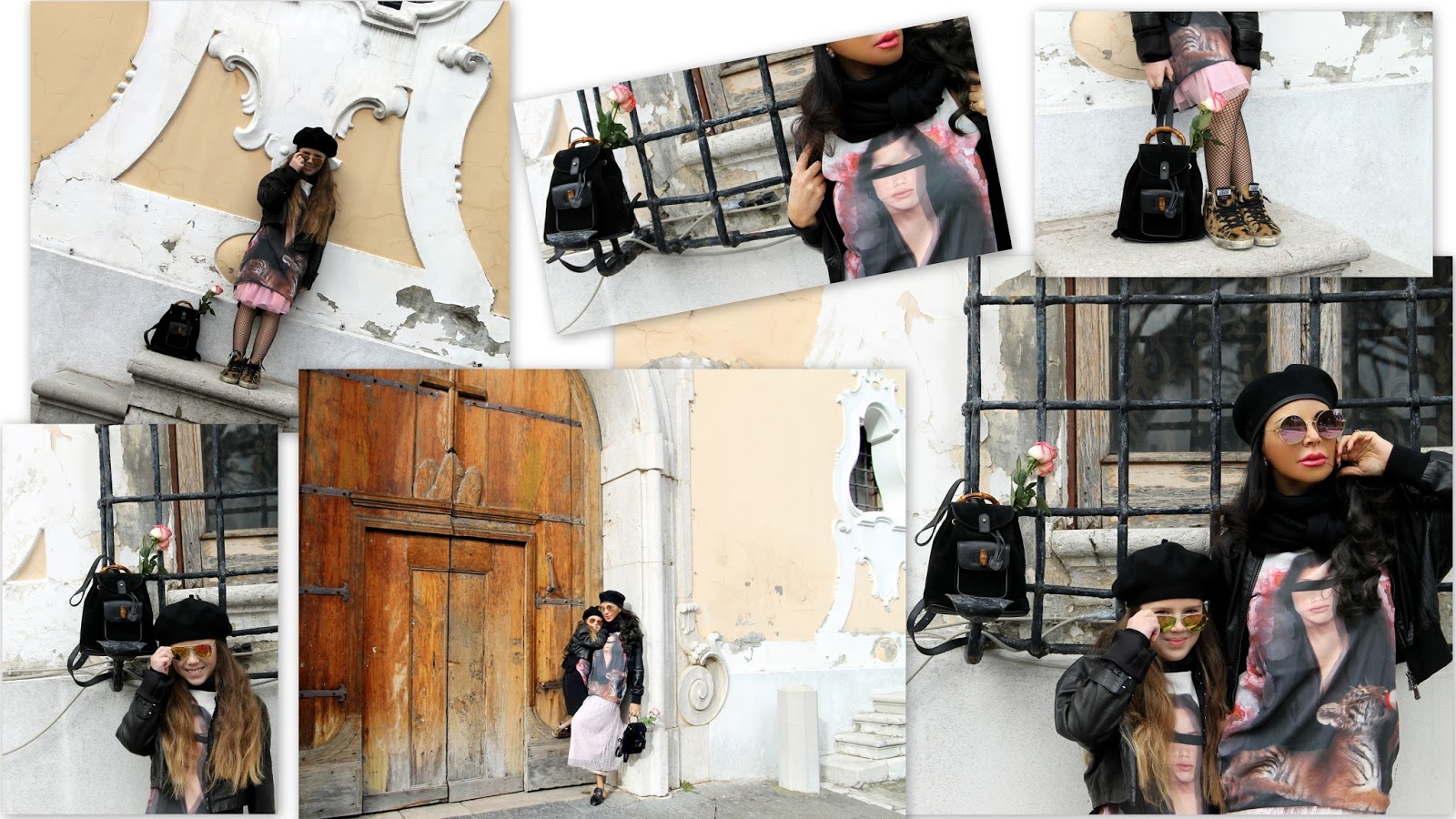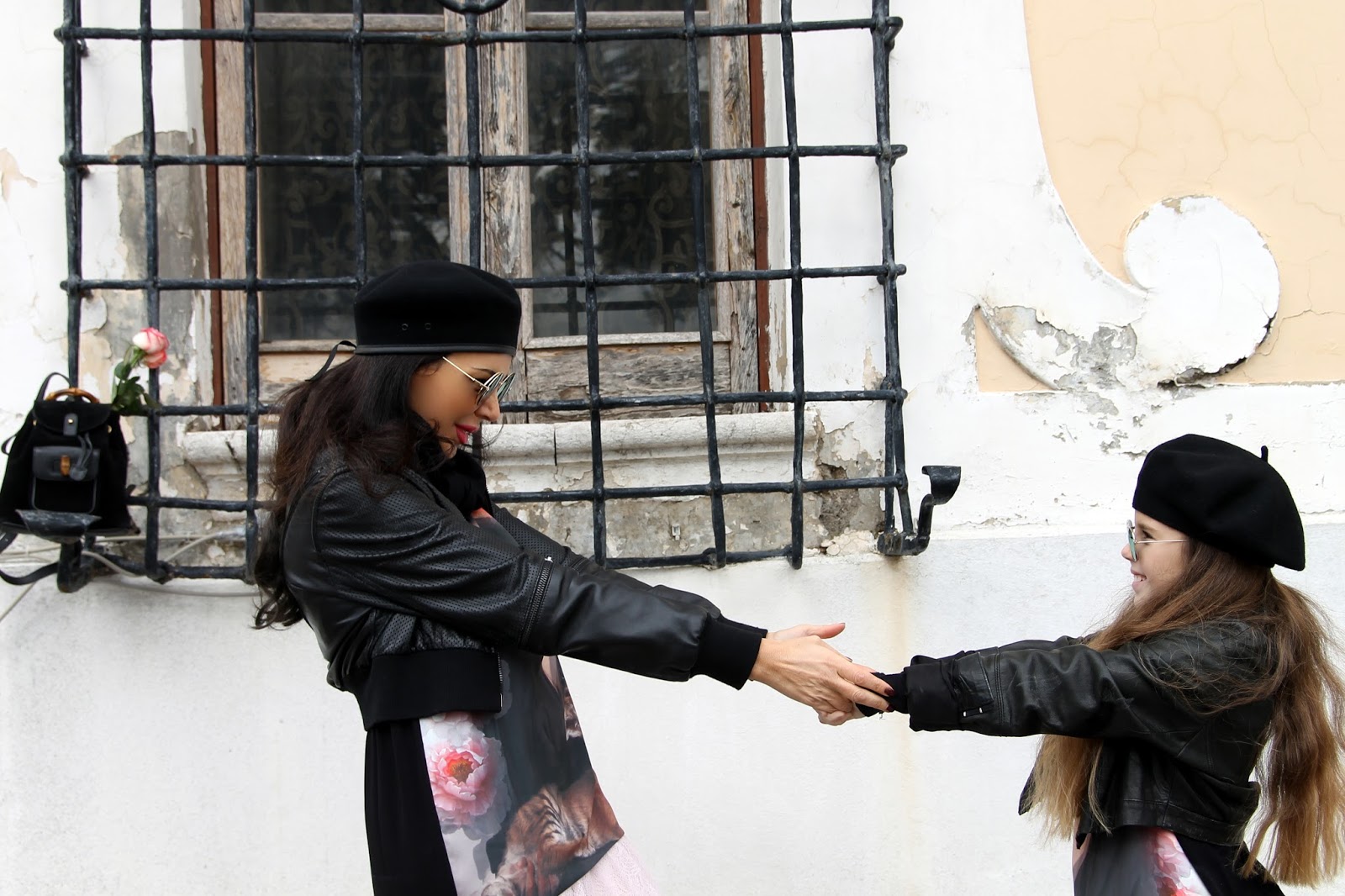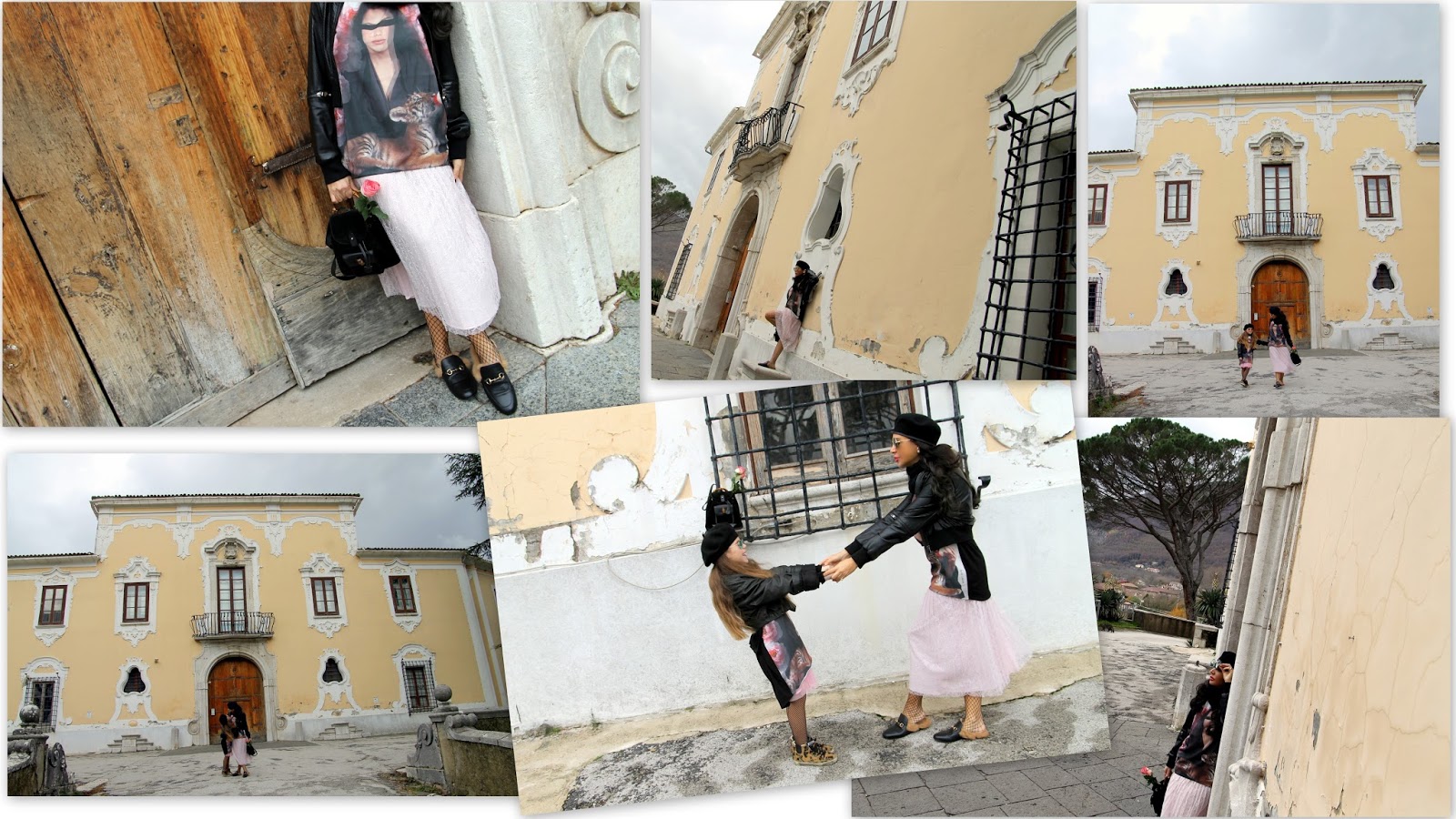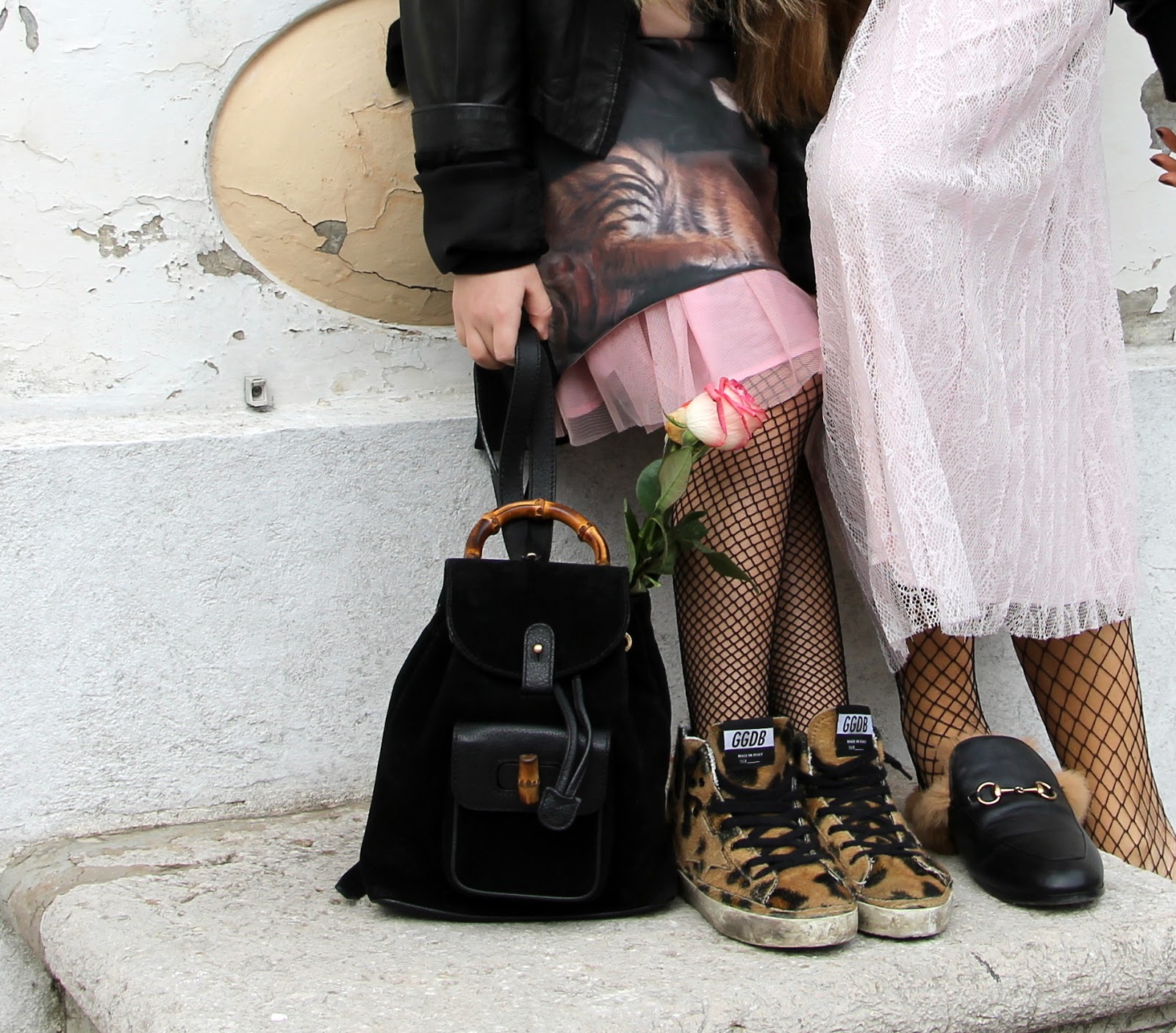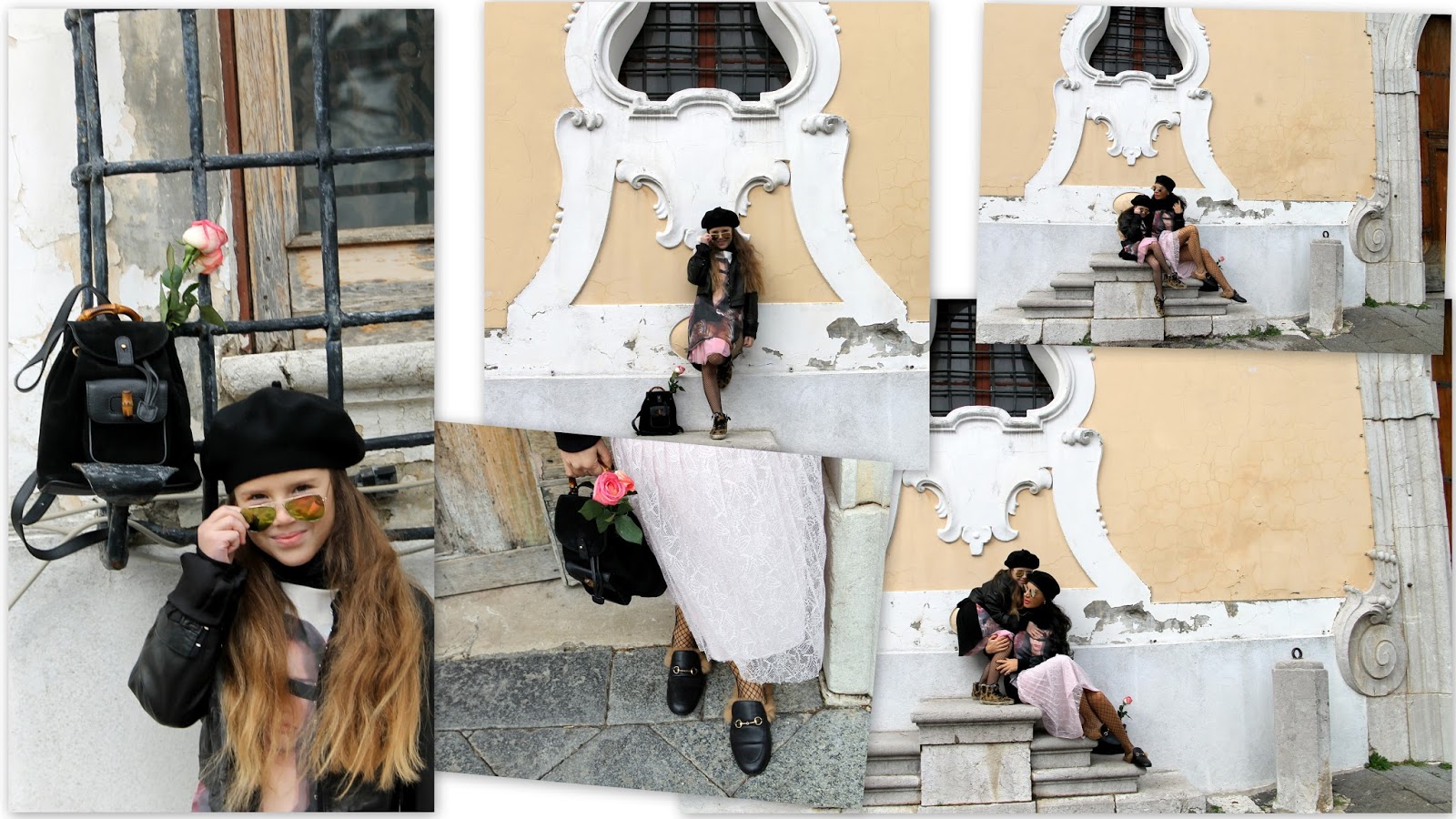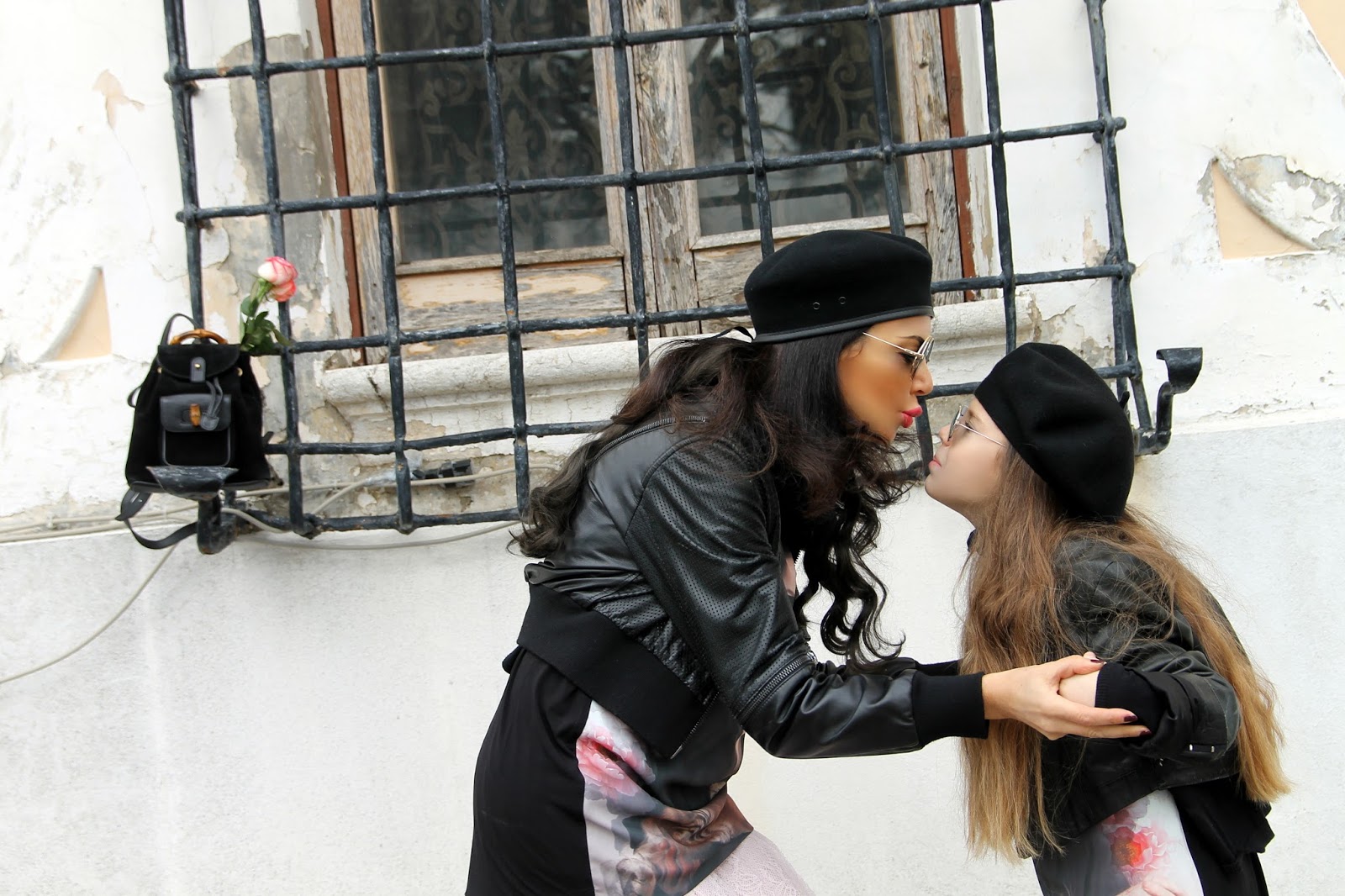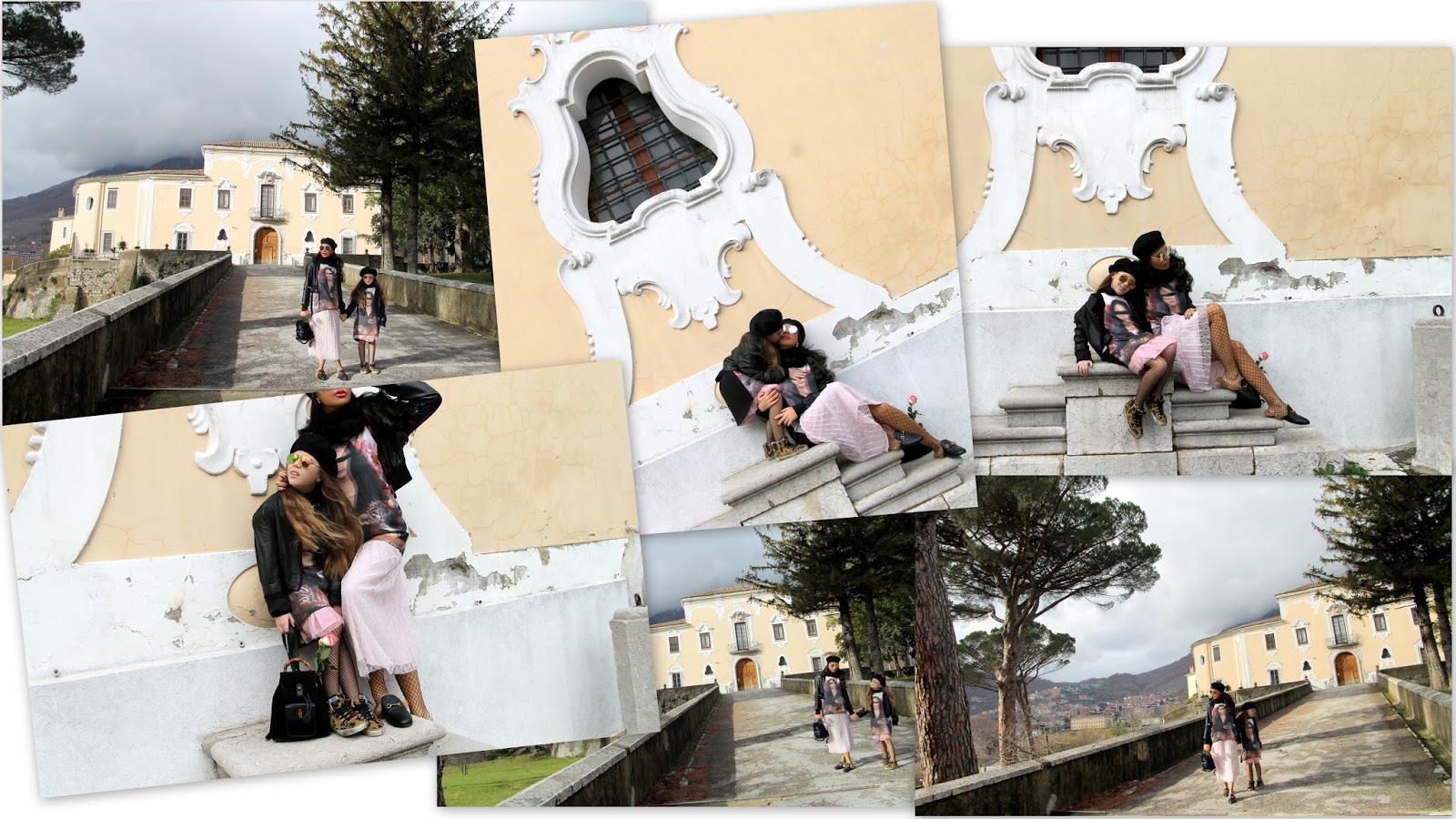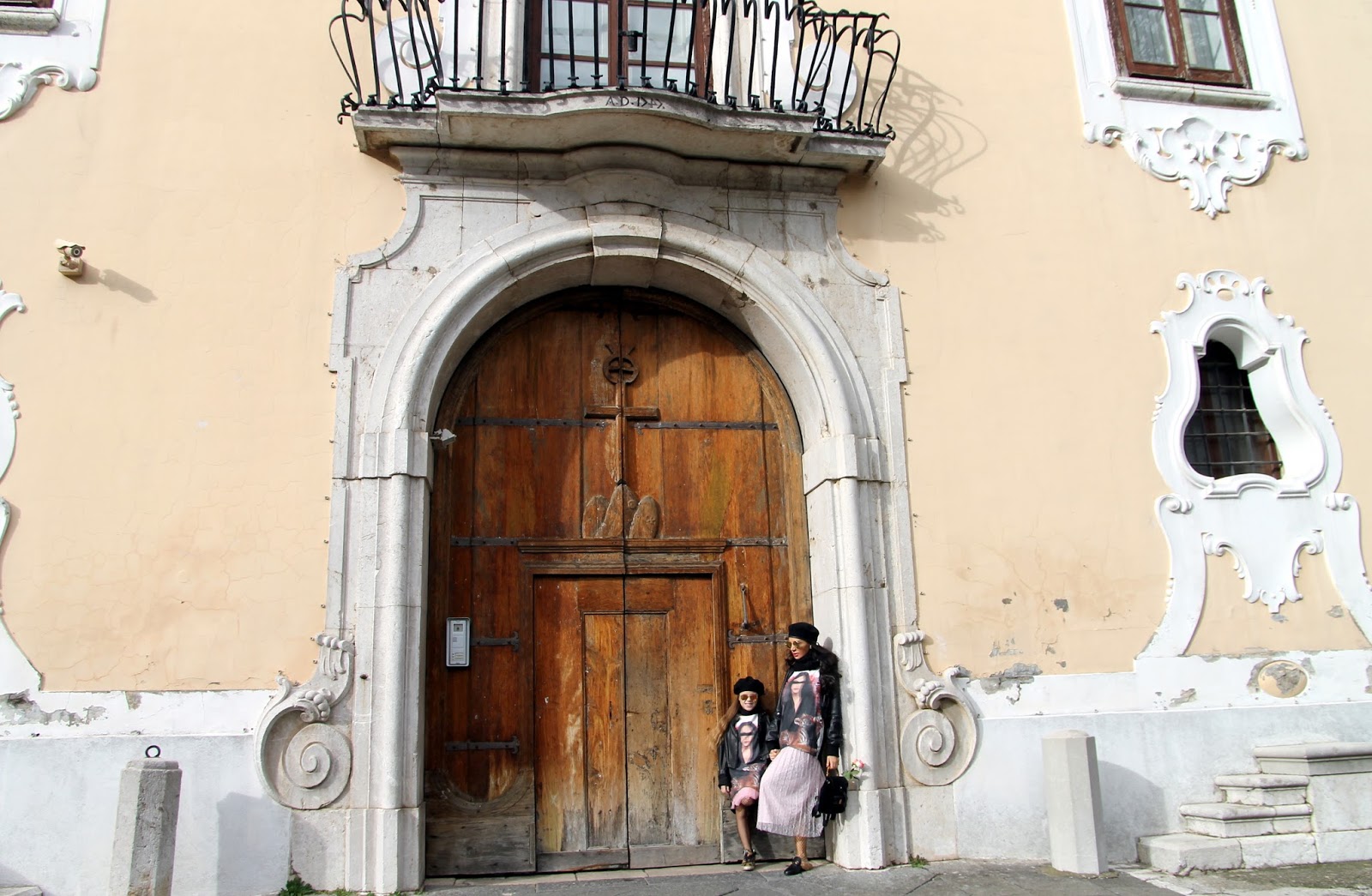 Photos: Jacopo Maria Barile
I was wearing:
Rebecca was wearing:
Dolce & Gabbana leather jacket
Lili Gaufrette tulle skirt