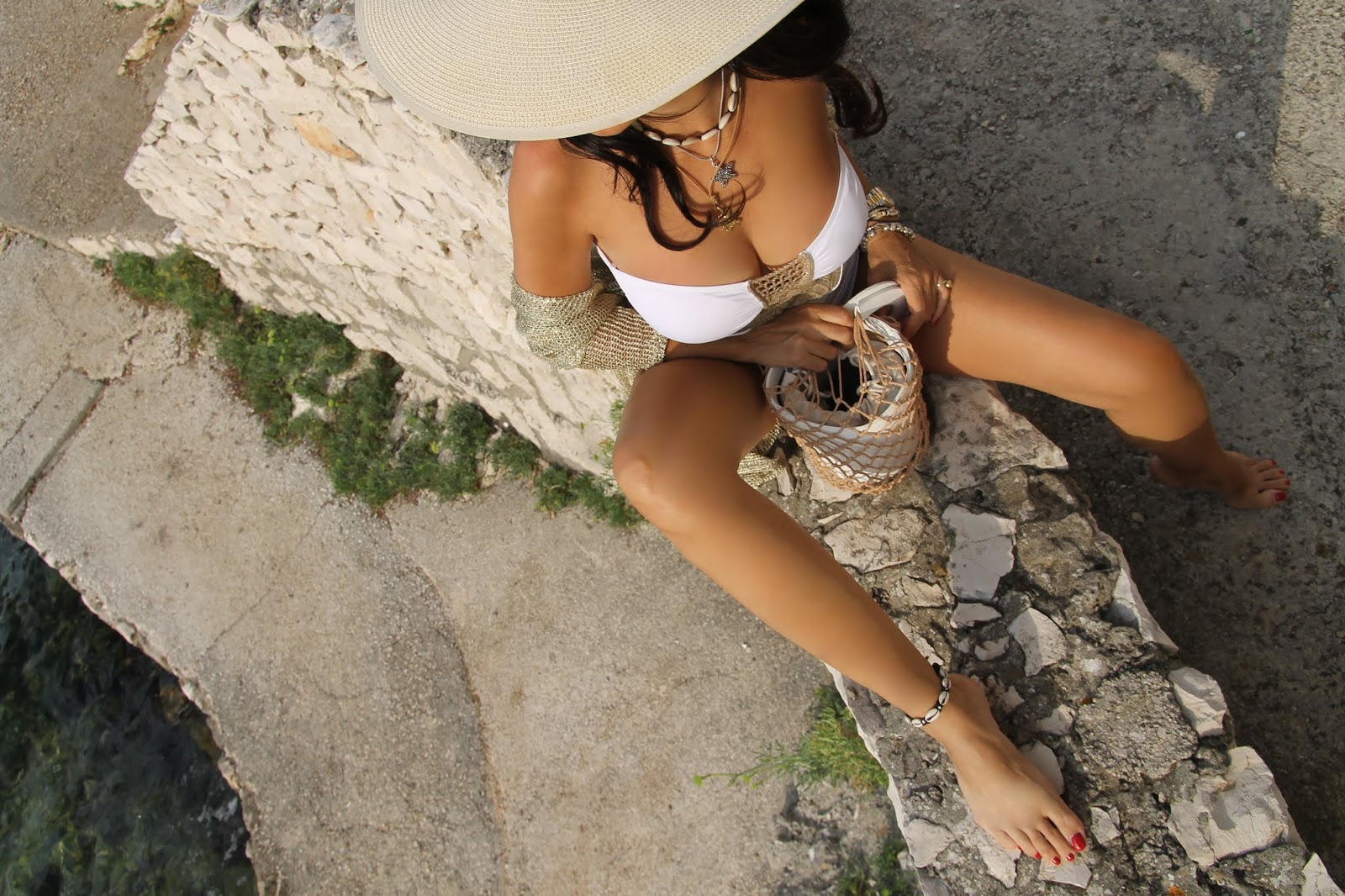 Non ho ancora voglia di farmi pervadere l'animo da un senso di malinconia, pensando agli impegni e alle giornate fredde e piovose che sostituiranno gradualmente le calde giornate trascorse sulla spiaggia con gli aperitivi al tramonto… perchè settembre è sicuramente il mese migliore per godere delle ultime giornate estive.
Spiagge incantevoli, borghi antichi, fitte foreste, una danza antica e pregiati vini bianchi da un'antichissima tradizione vitivinicola: sono a Korčula, l'isola dove nacque (forse) Marco Polo, una delle più belle della Dalmazia meridionale.
L'isola croata che rappresenta una combinazione unica di bellezza della natura, della tradizione millenaria di cultura, storia e turismo moderno.
Lagune incontaminate, lussuosi alberghi, oliveti e vigneti centenari, antiche residenze estive e luoghi che sembrano persi in tempi remoti e che attirano turisti da tutto il mondo.
Per una giornata da spendere in total relax in una delle spiagge di questa splendida isola, ho puntato sullo stile metallico: un cover up oro e un trikini con inserti lamè.
Il paesaggio è dominato da fitte foreste, ma c'è ampio spazio anche per distese di vigne e uliveti. Interessanti sono i vini bianchi prodotti sull'isola, che sta attirando un numero sempre più alto di viaggiatori amanti del turismo enogastronomico. – https://www.croazia.info/isola-di-korcula/
Spiagge incantevoli, borghi antichi, fitte foreste, una danza antica e pregiati vini bianchi: siete giunti a Korčula, isola dove nacque (forse) Marco Polo. – https://www.croazia.info/isola-di-korcula/
Perchè l'importante, quest'estate è brillare.
Sotto ai raggi del sole, infatti, vince la tendenza più luminosa tra bagliori, riflessi e tessuti laminati.
Un'onda abbagliante invade la moda on the beach e sottili trame metalliche, che fanno scintille ad ogni passo, donano la loro luminosità ai pezzi più cool, che risaltano sulla pelle abbronzata.
(Clicca
qui
e
qui
per leggere di più sulla tendenza oro e il metallic style di questa estate 2018).
I do not want to let the soul pervade with a sense of melancholy, thinking about work, cold and rainy days that will gradually replace the hot days spent on the beach with the aperitifs at sunset… because September is definitely the best month to enjoy the last summer days.
I'm in Korčula, the place that still boasts Marko Polo's alleged house of birth, one of Croatia's most treasured islands, rich in vineyards, olive groves, and small villages, and harboring a glorious old town, with medieval squares, churches, palaces, and houses.
Dense pine forests led the original Greek settlers to call the island Korkyra Melaina (Black Corfu). Quiet coves and small sandy beaches dot the steep southern coast while the northern shore is flatter and more pebbly.
Tradition is alive and kicking on Korčula, with age-old religious ceremonies, folk music and dances still being performed to the delight of an ever-growing influx of tourists. Oenophiles will adore sampling its wine.
For a day to spend in total relaxation on a lovely beach of this magical island, I focused on the metallic style: a golden cover up and a trikini with metallic lace inserts.
Because the most important thing, this summer is to shine.
Being bold with gold is one of the coolest fashion trends going.
Yep, it's time to go big and make a gorgeous, glowing, metallic statement with your style. Better yet, incorporate gold-flecked fabrics into your wardrobe and your swimsuit collection too, and you're on to a winning combination for this summer.
(Click here and here to read more about the metallic style).
(Click here and here to see my other beach-outfits).
Location: Korčula Island – Croatia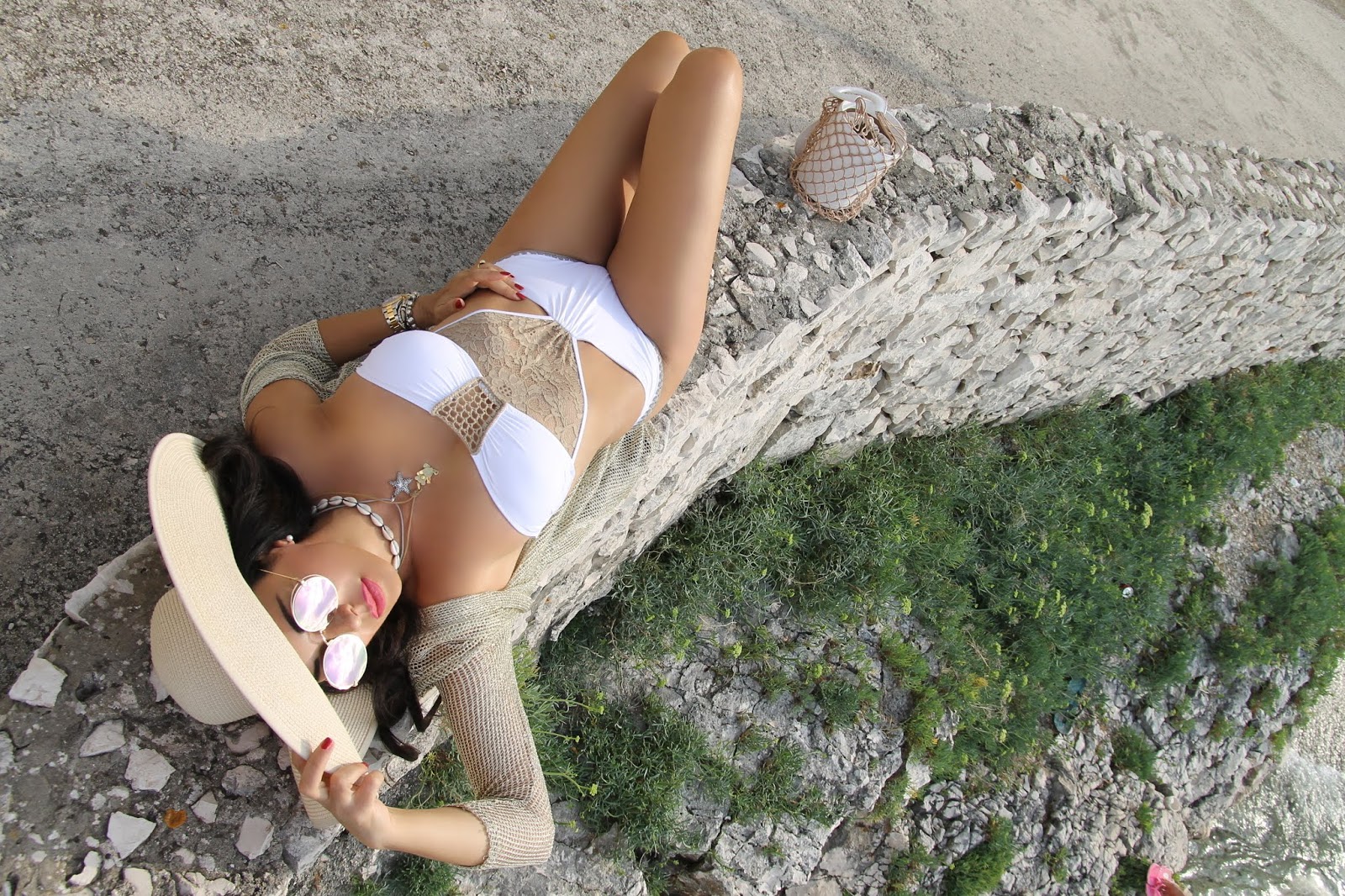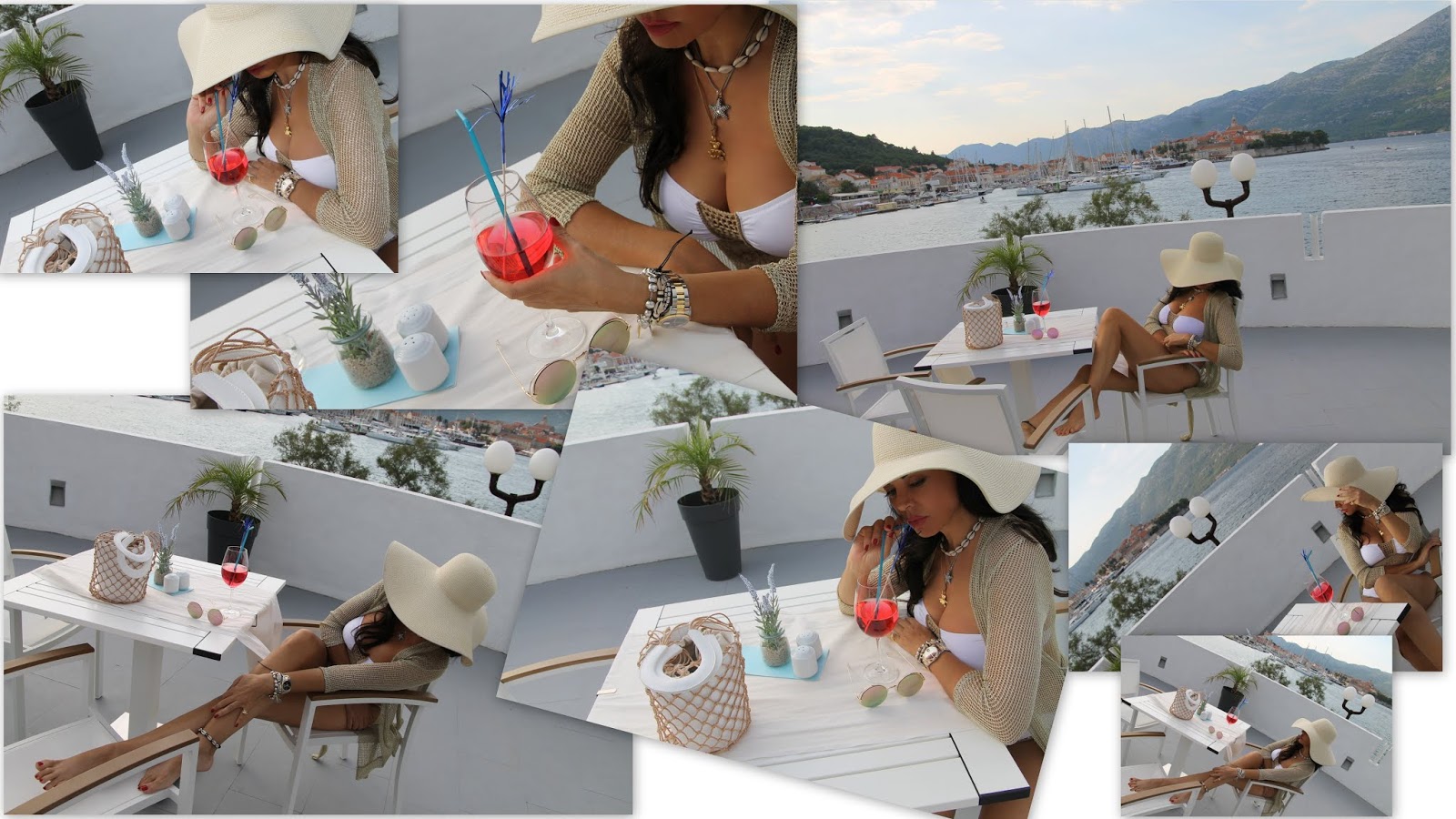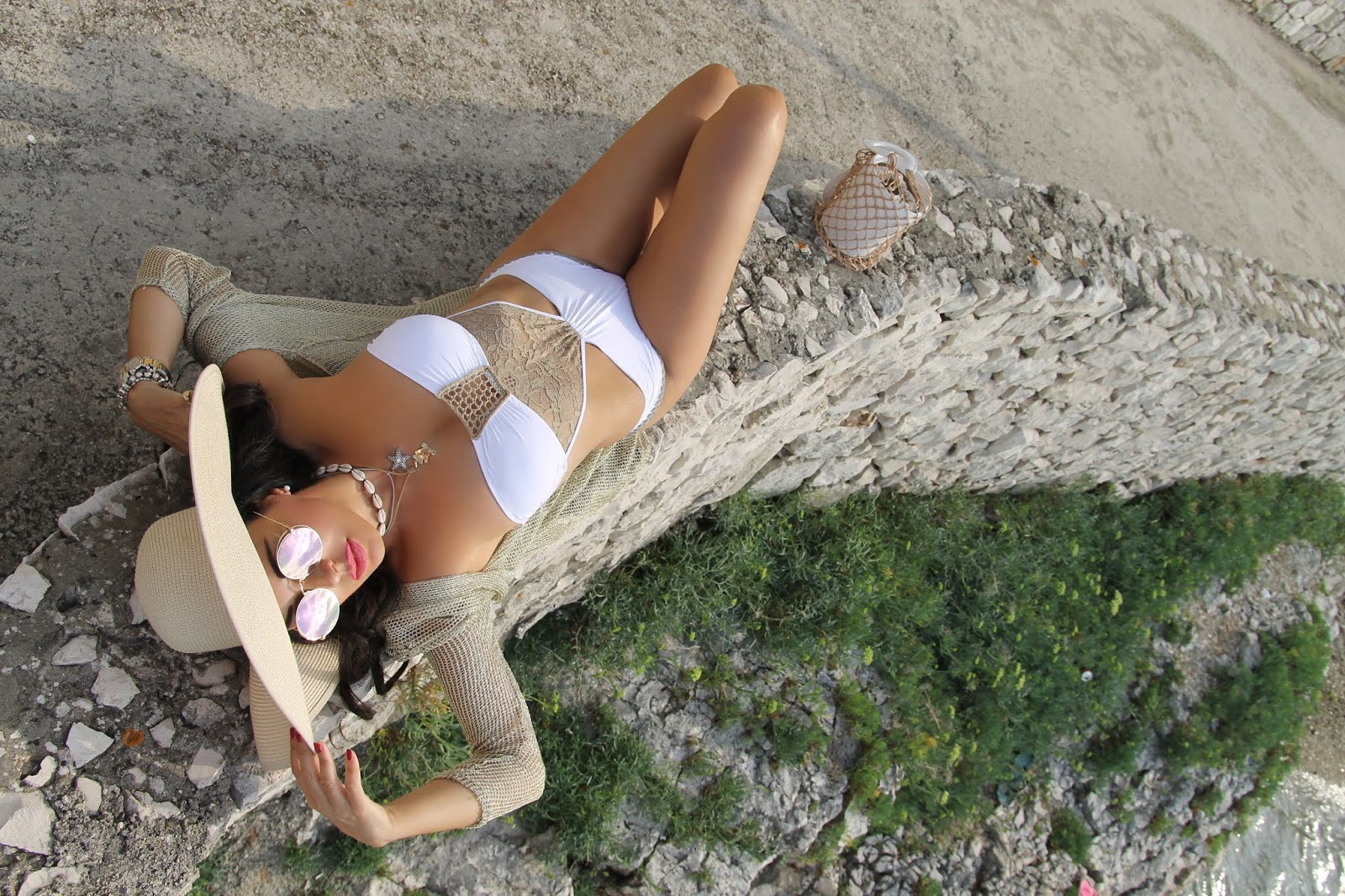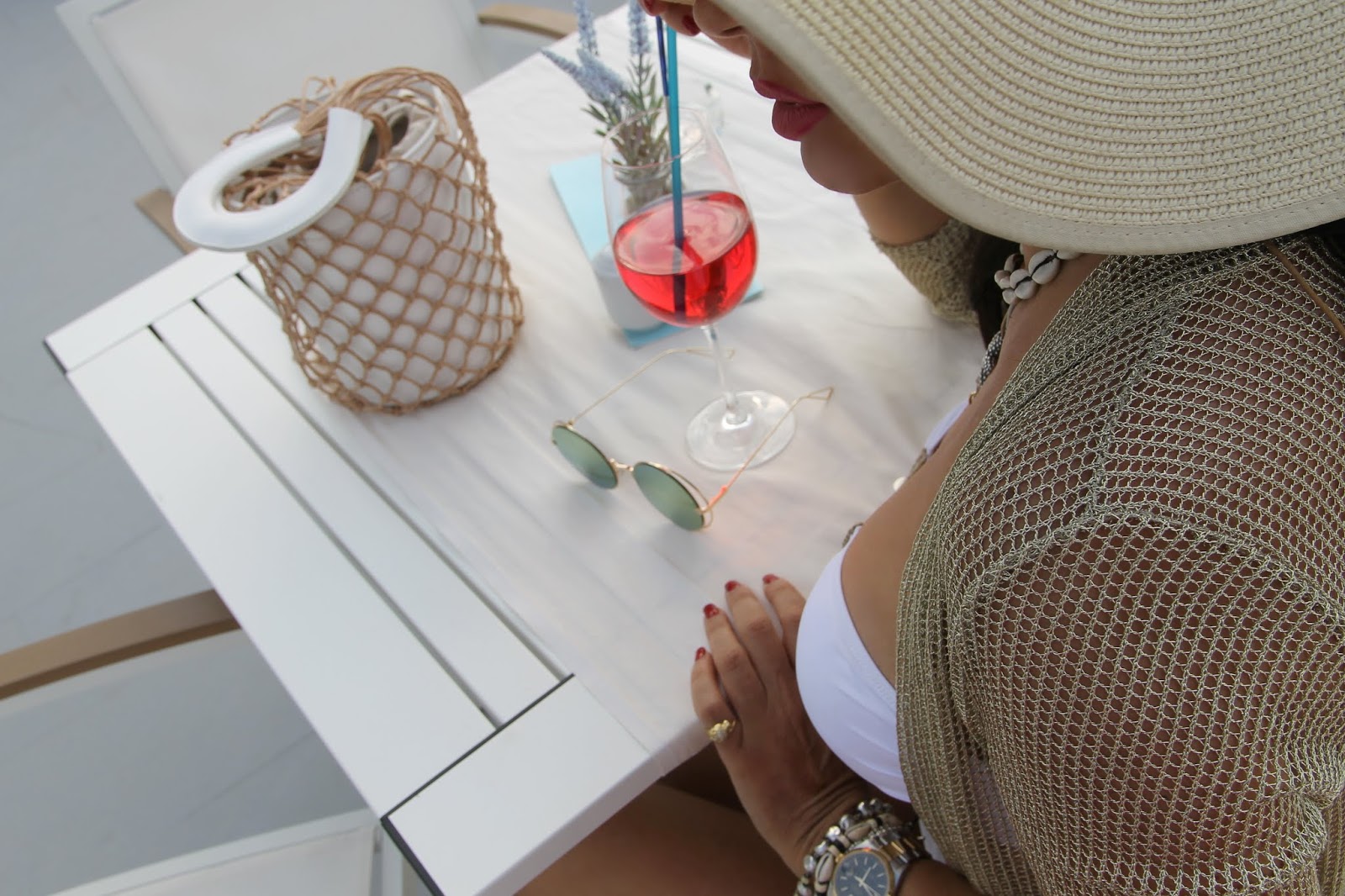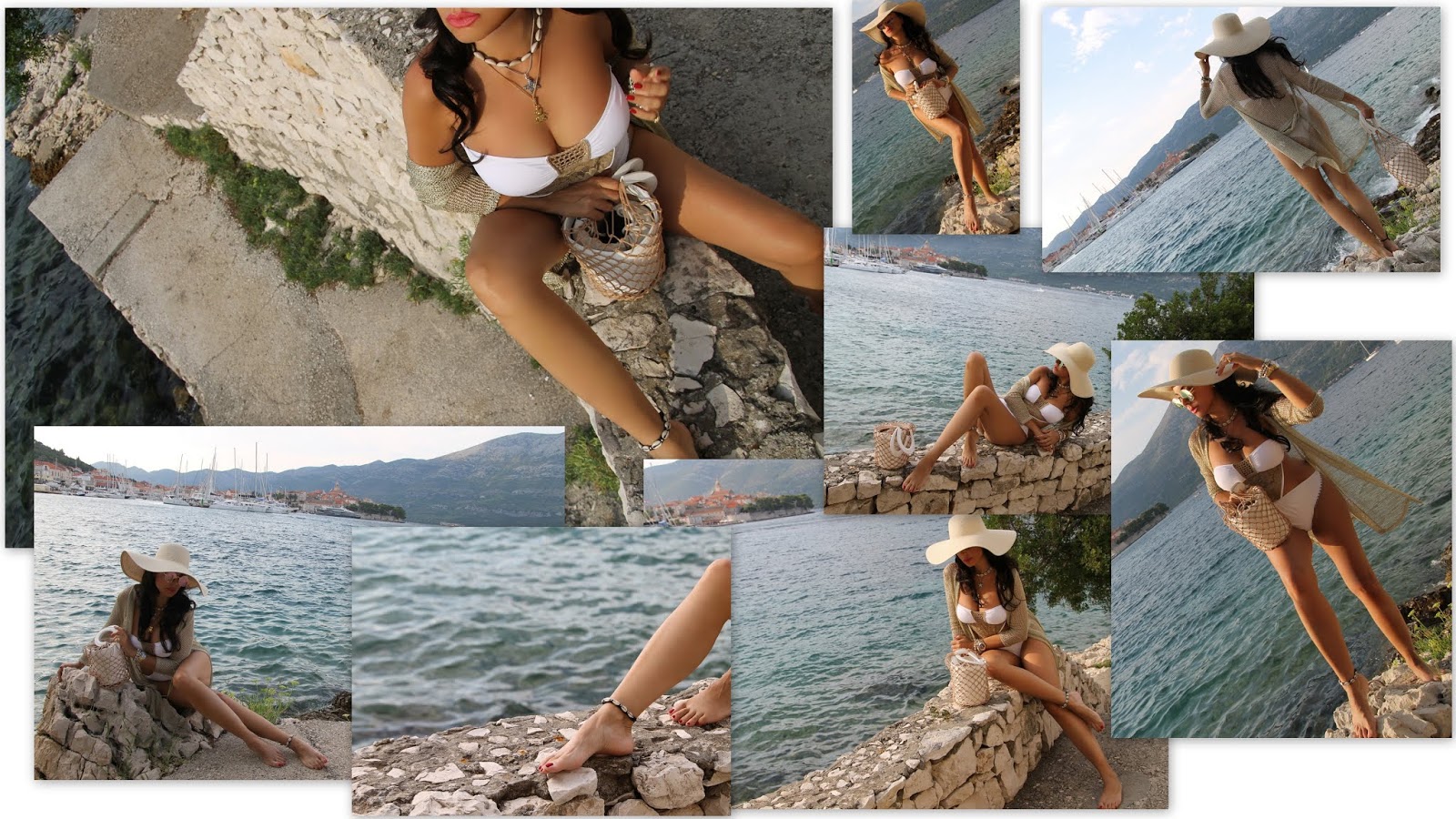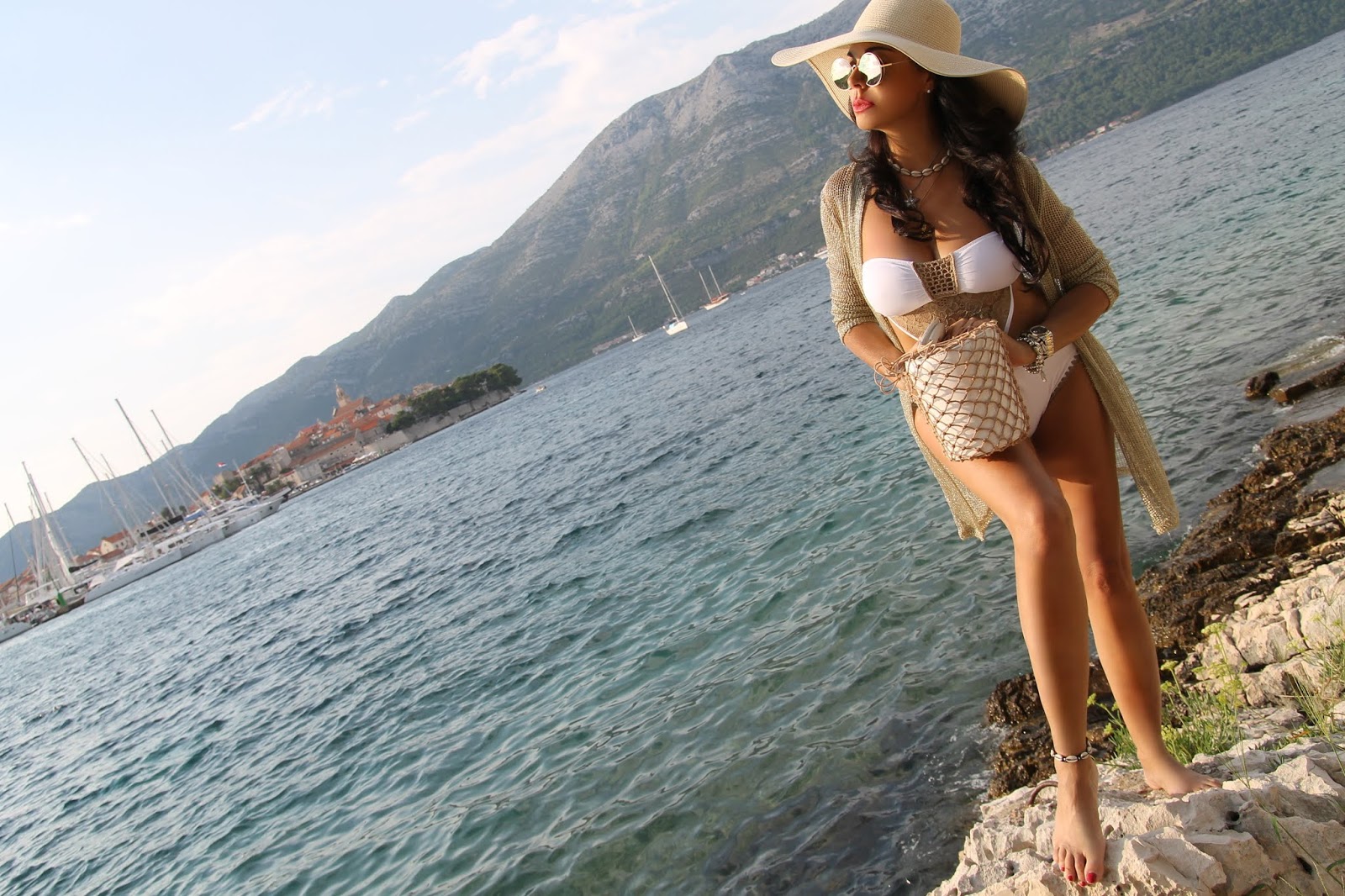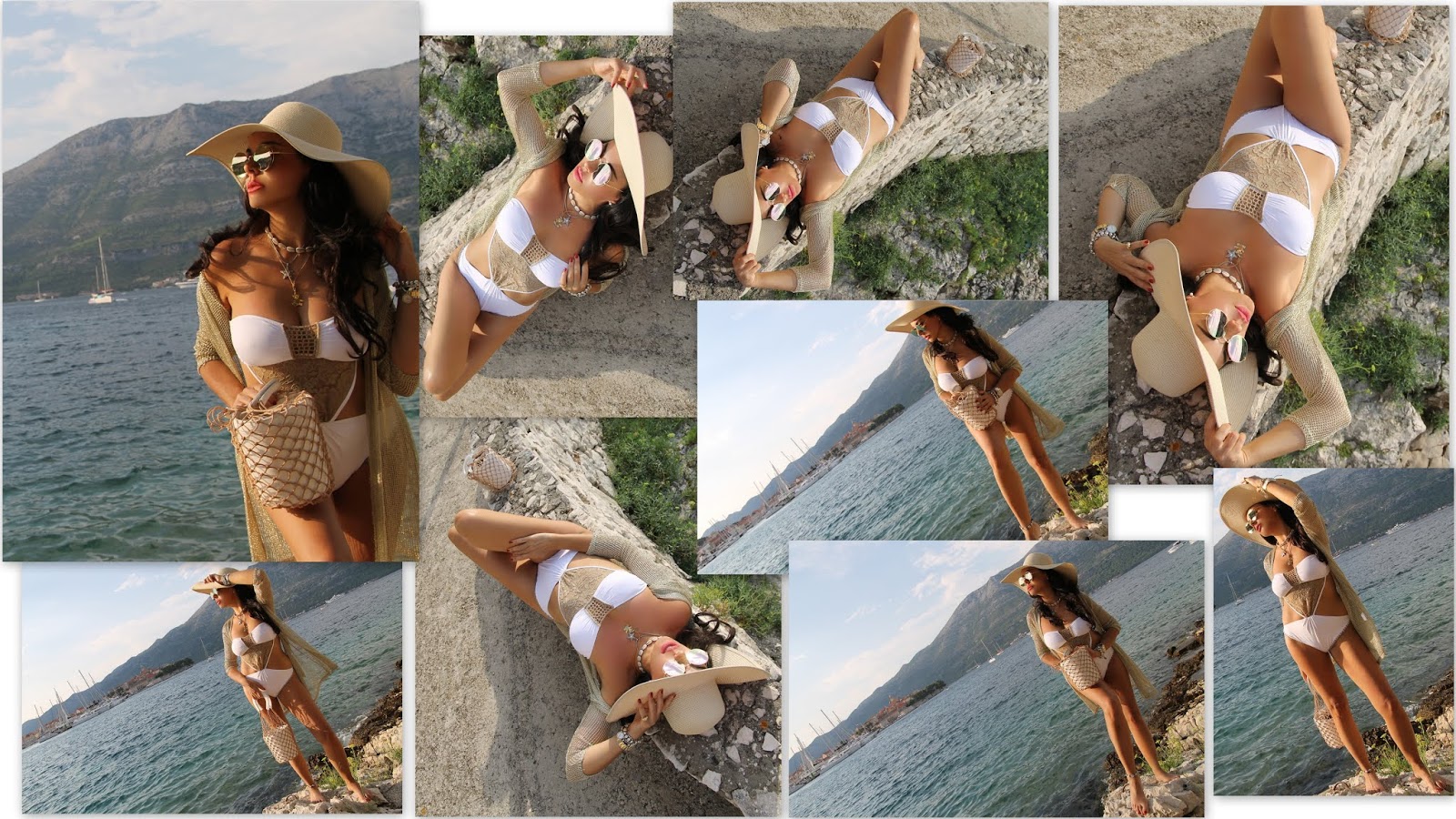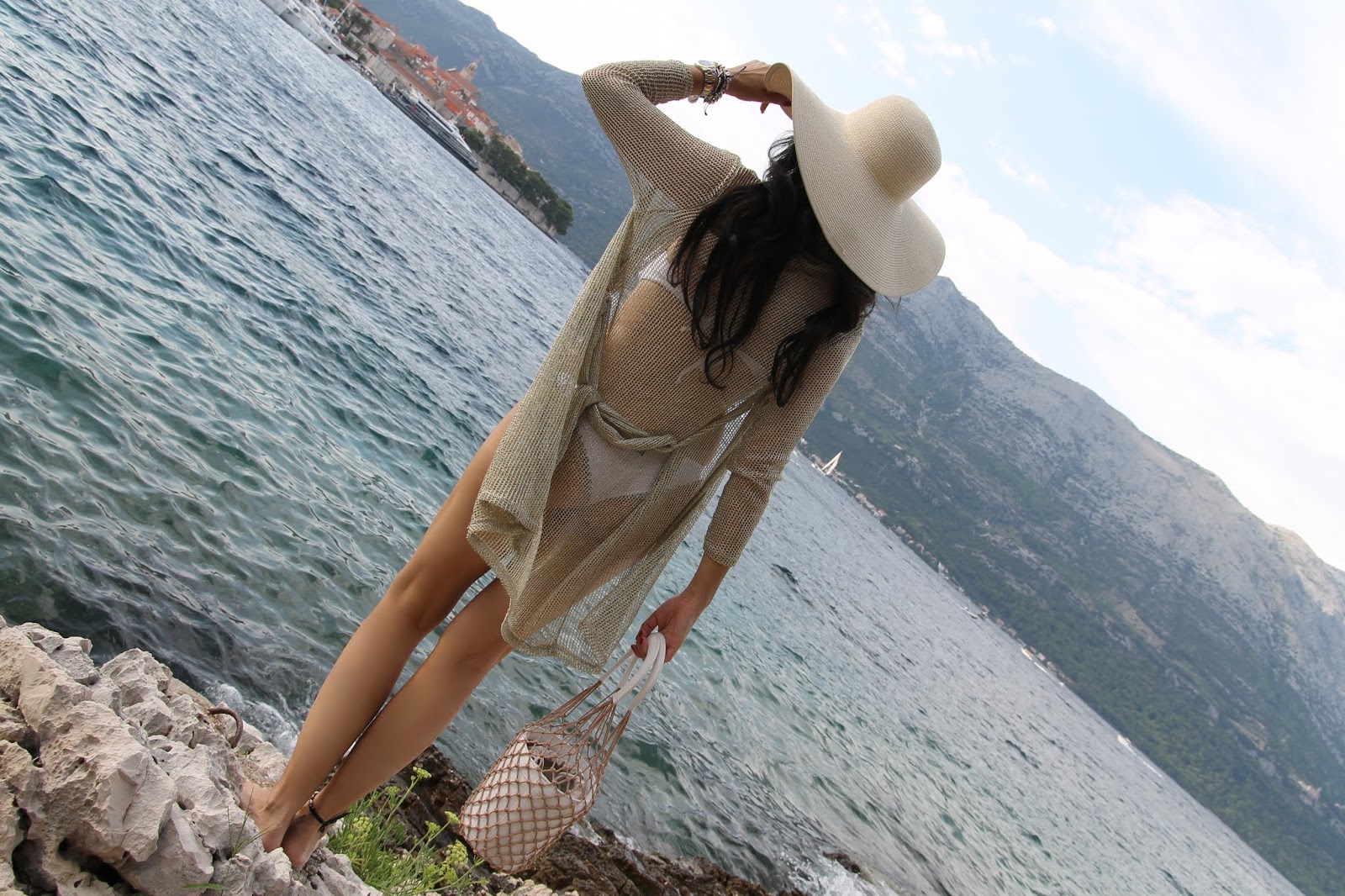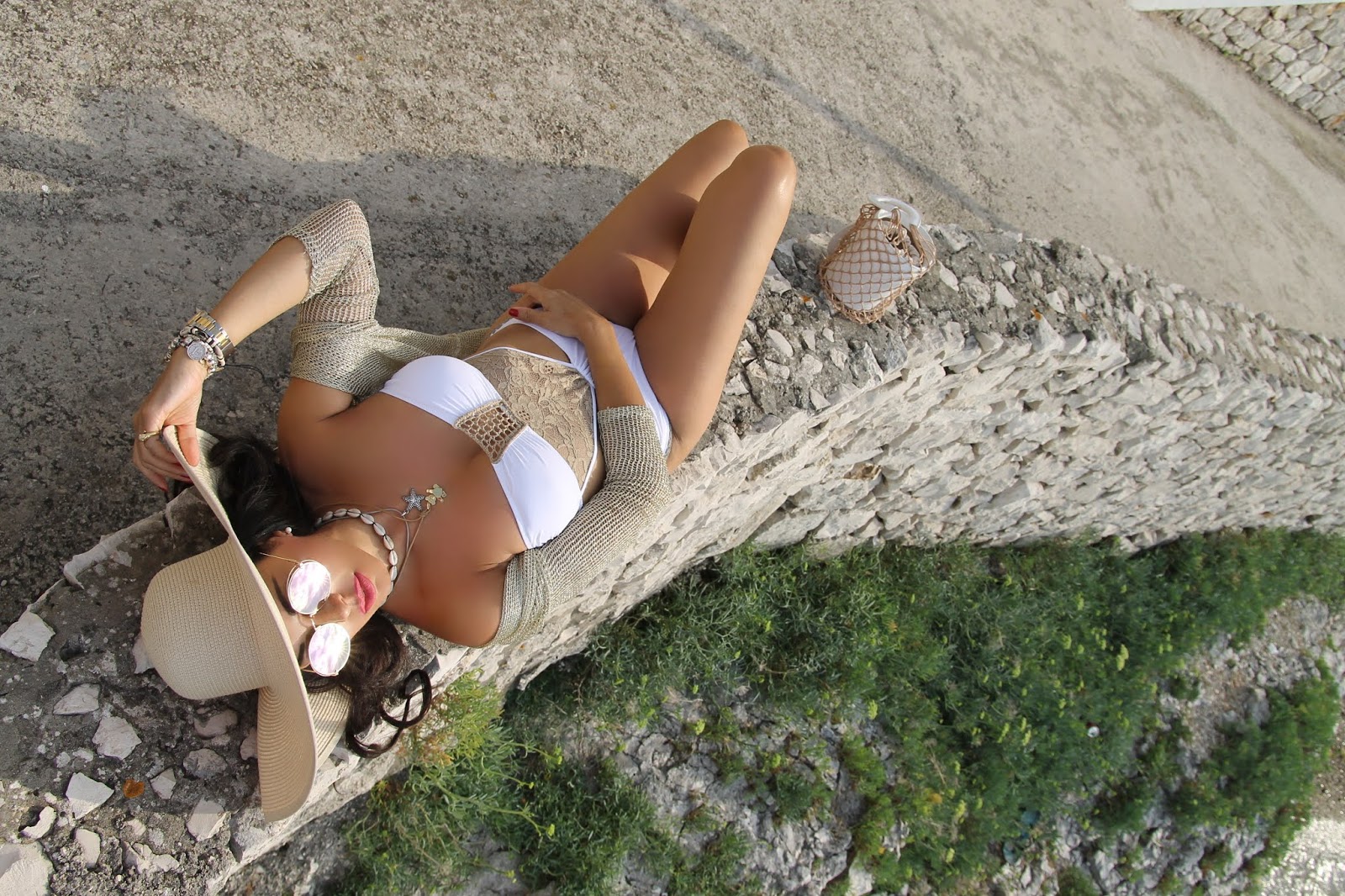 Photos: Jacopo Maria Barile
I was wearing: