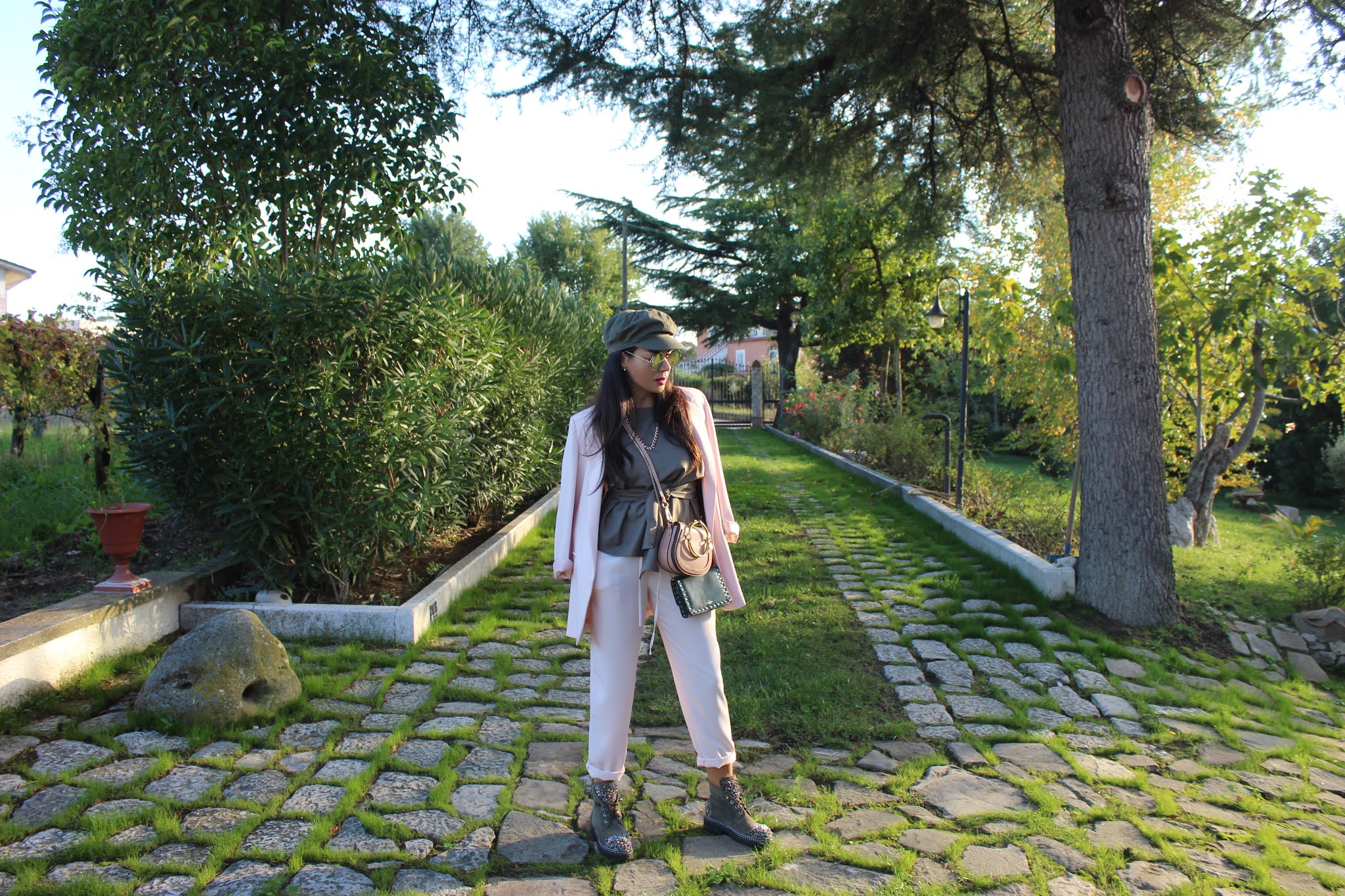 Double bag trend
proves two bags are better than one
I have been meaning to ask: are there women who dislike bags?
What's better than one bag?
Two bags carried together, of course!
It's a trend that has been bubbling under the surface for several seasons, championed by the sharpest of street-style magpies and influencers alike, but this is an absolute must right now.
Mini bags are extremely popular at the moment and despite their impracticality they look fantastic.
The exquisite micro bags are the chic must-have to complete any outfit with extra cuteness.
However , with the bag measurements reduced to the minimum, the function is also limited to the basic. Most micro bags are big enough to fit a cell phone and a small wallet but nothing else.
So what about other things you want to carry in your handbags other than essentials? It is well known that women have the tendency to wear everything in their bags.
This double bag trend solves a large part of the issue.
If you can't get enough of carrying just one bag, then here's a good reason to show off another one from your designer bag collection.
The move isn't just pretty, it's also practical and fun.
And isn't that what fashion is all about?
Here how to master the double bag trend:
-coordinate your colours, your two bags should be sisters, not twins;
-try swinging two similar styles over one shoulder – a great way to showcase a well-curated collection;
-essentially any two bags of differing sizes and materials can be paired;
-for the look to seem purposeful and not haphazard, make sure you're pairing the bags together correctly: think about them as shirts and pants.
The two-bag trend is a considered style statement: now, layering is not just for knitwear.
This season's coolest trend will have you doing a double take literally.
Let this trend inspire your next style statement.
How did I style the "Double Bag Trend" in my ootd?
Verdict : I had fun!
Like it or not, this trend is fashionable and it can suffice to your necessity for more room while still looking chic.
It all depends on your layering skill!
What is your take on the duo bagging trend?
Don't forget to leave your comments below as I love to see them coming in.
(Click
here
to see another outfit where I was wearing two bags).
On my Instagram account (you can found me
@
expressyoupl) I'll show you all the coolest fashion trends.
Location: my country house – Venticano – Italy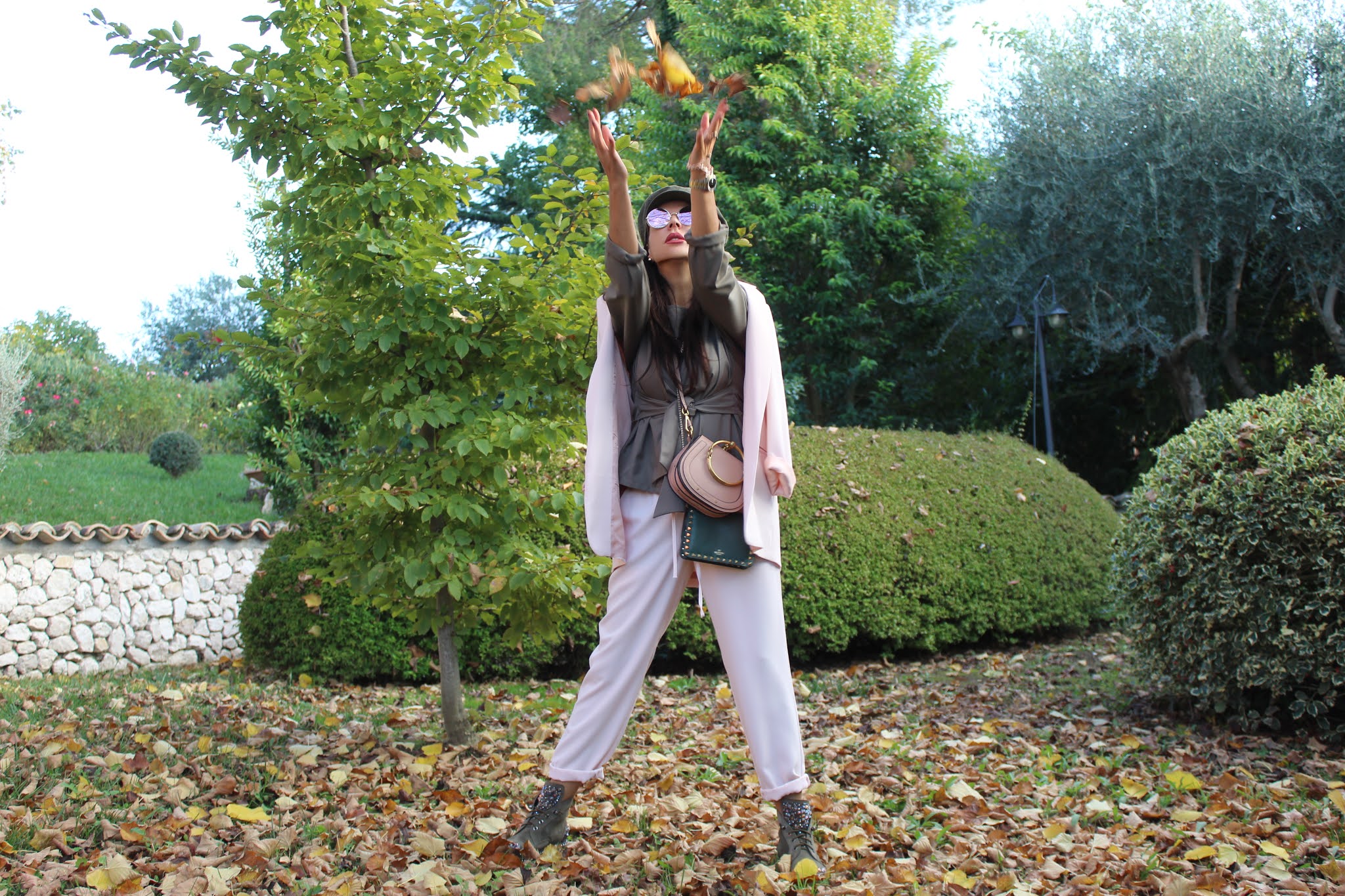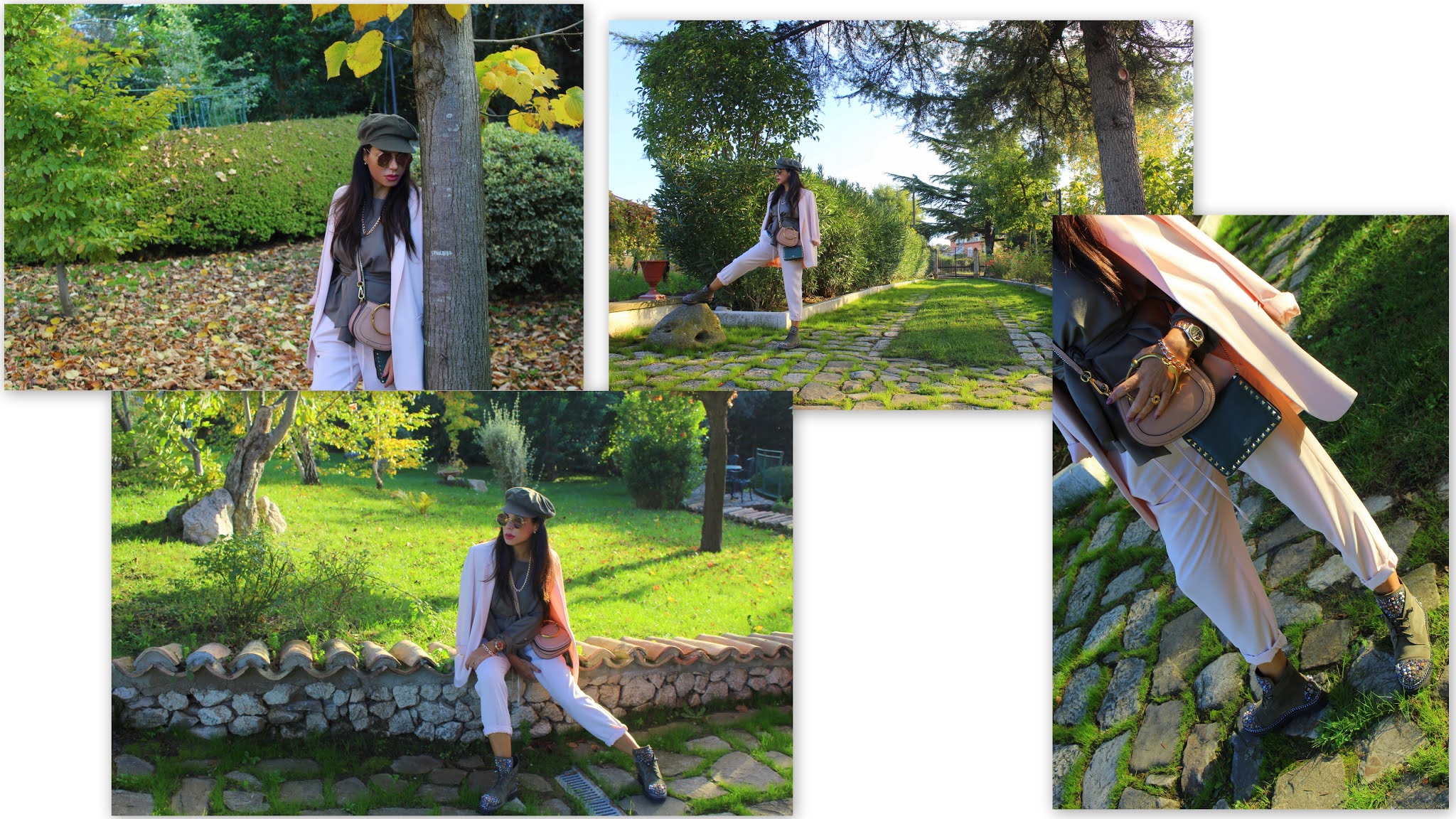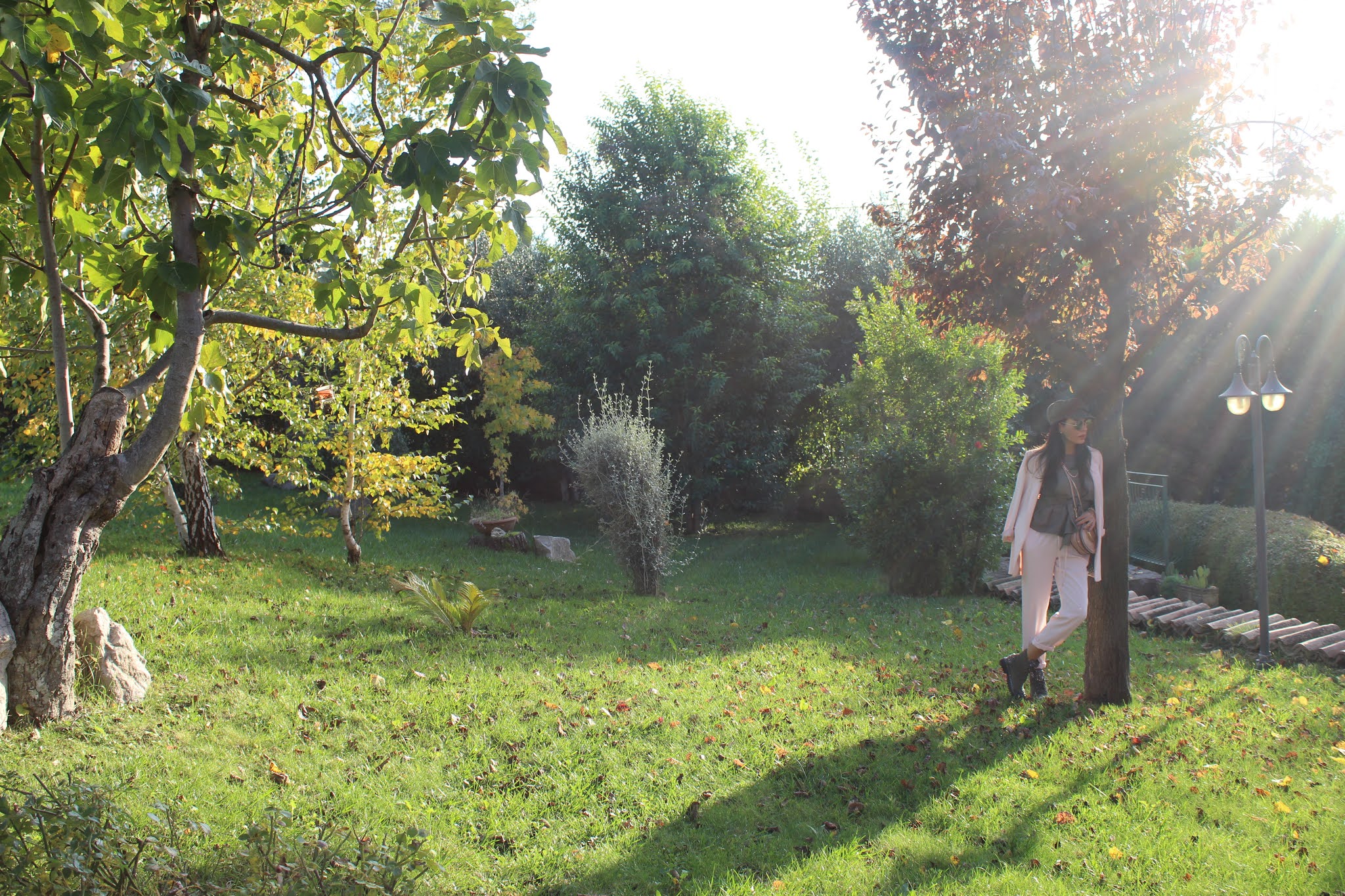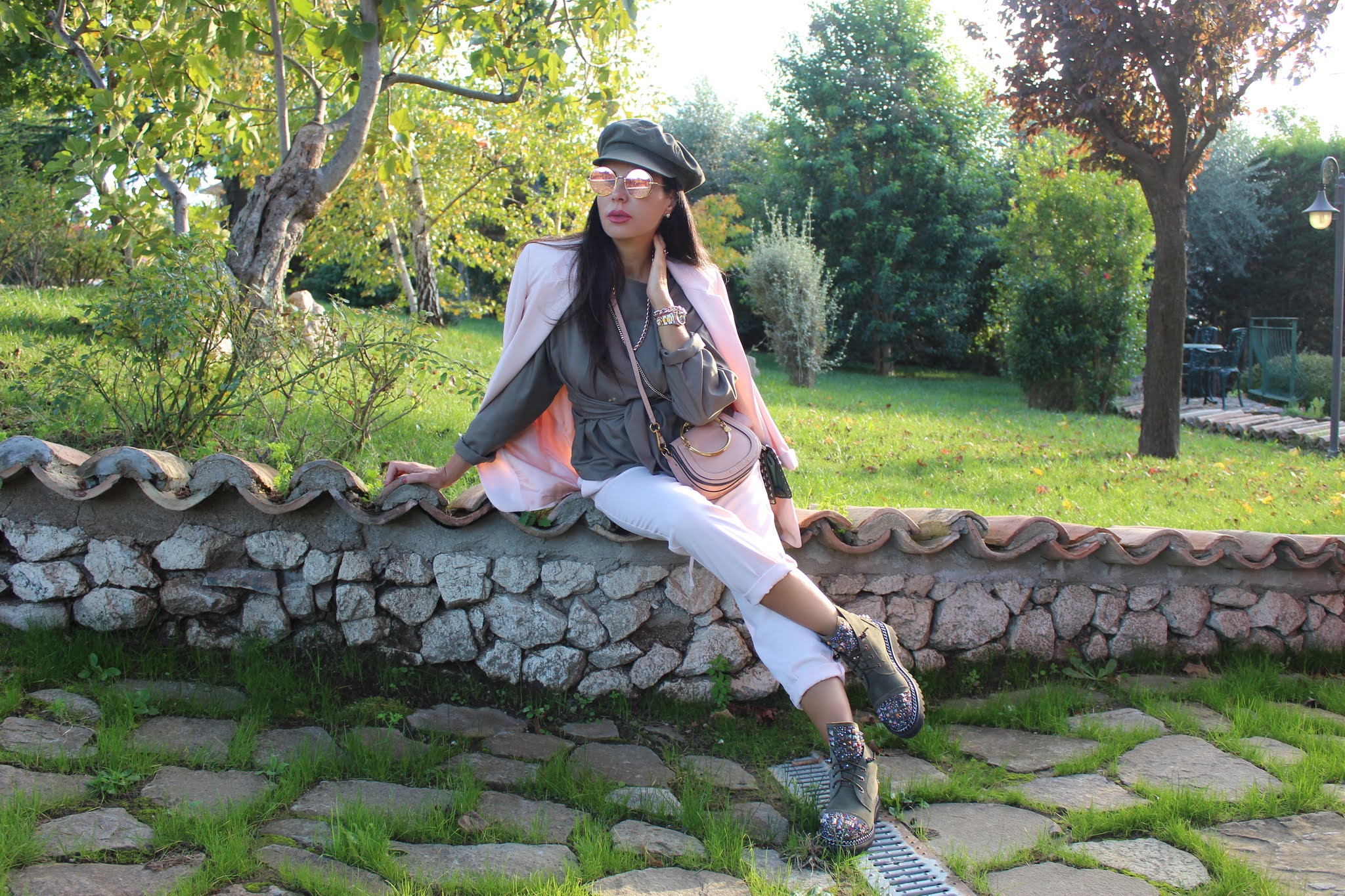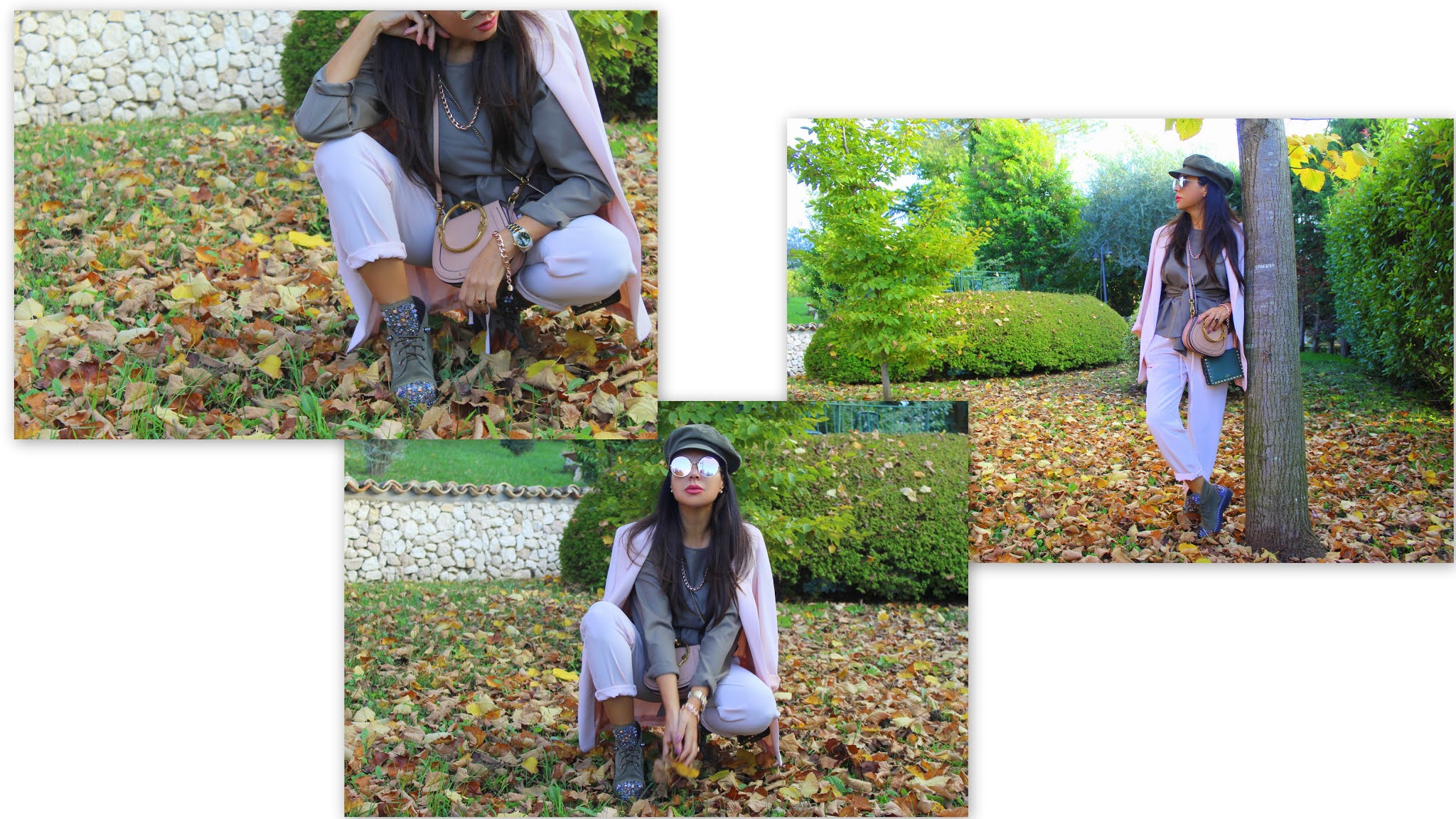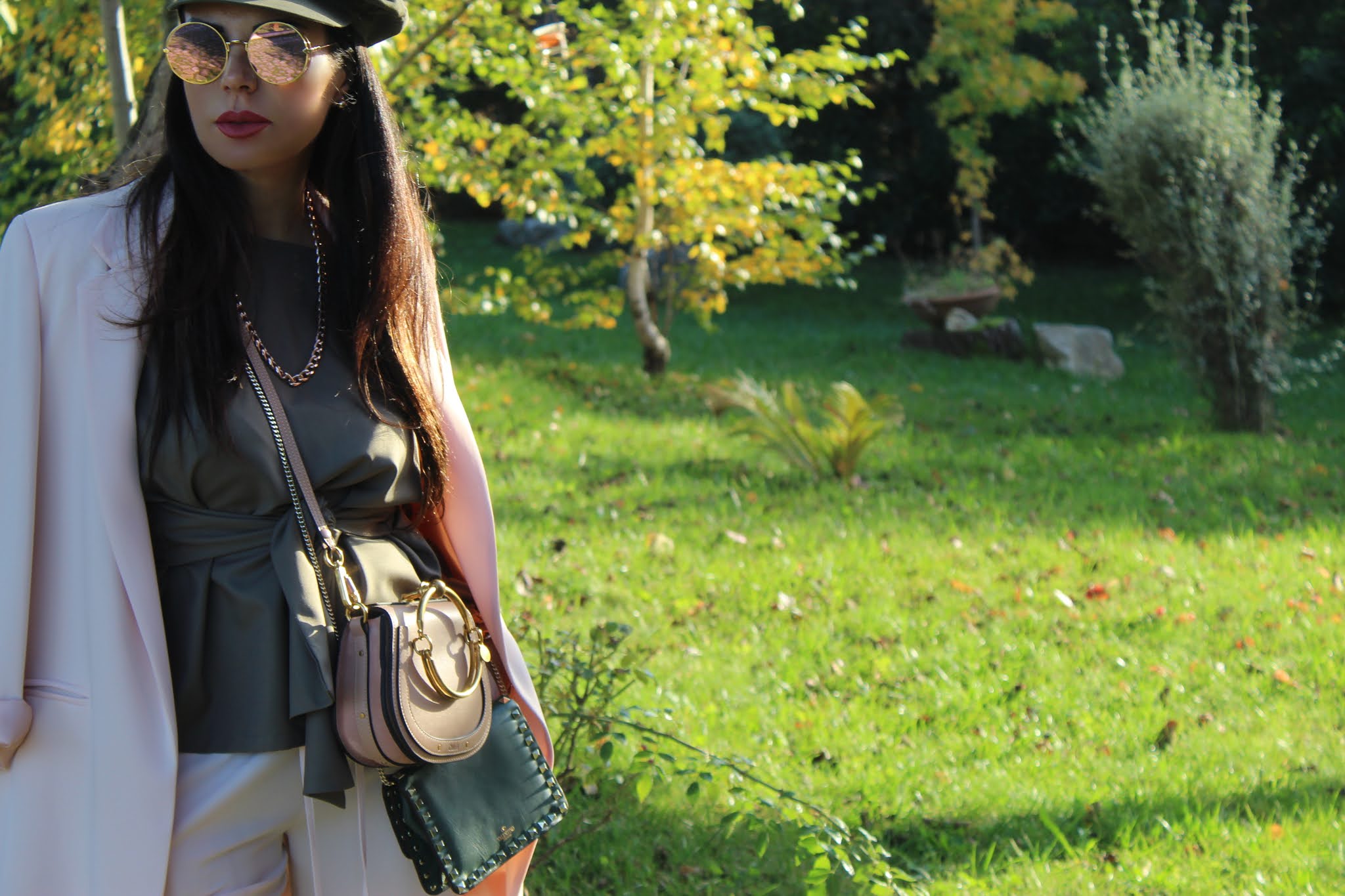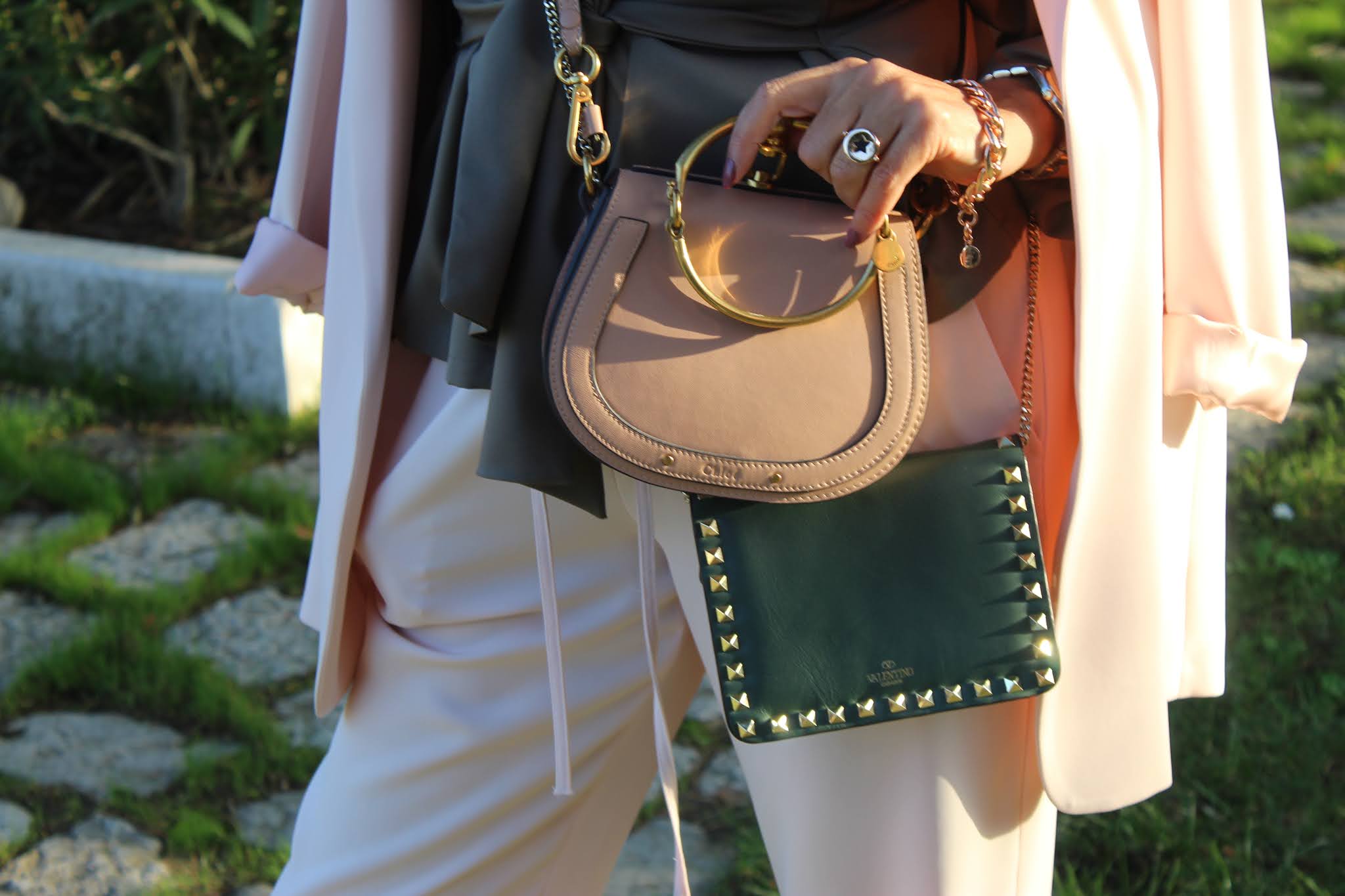 the double bag trend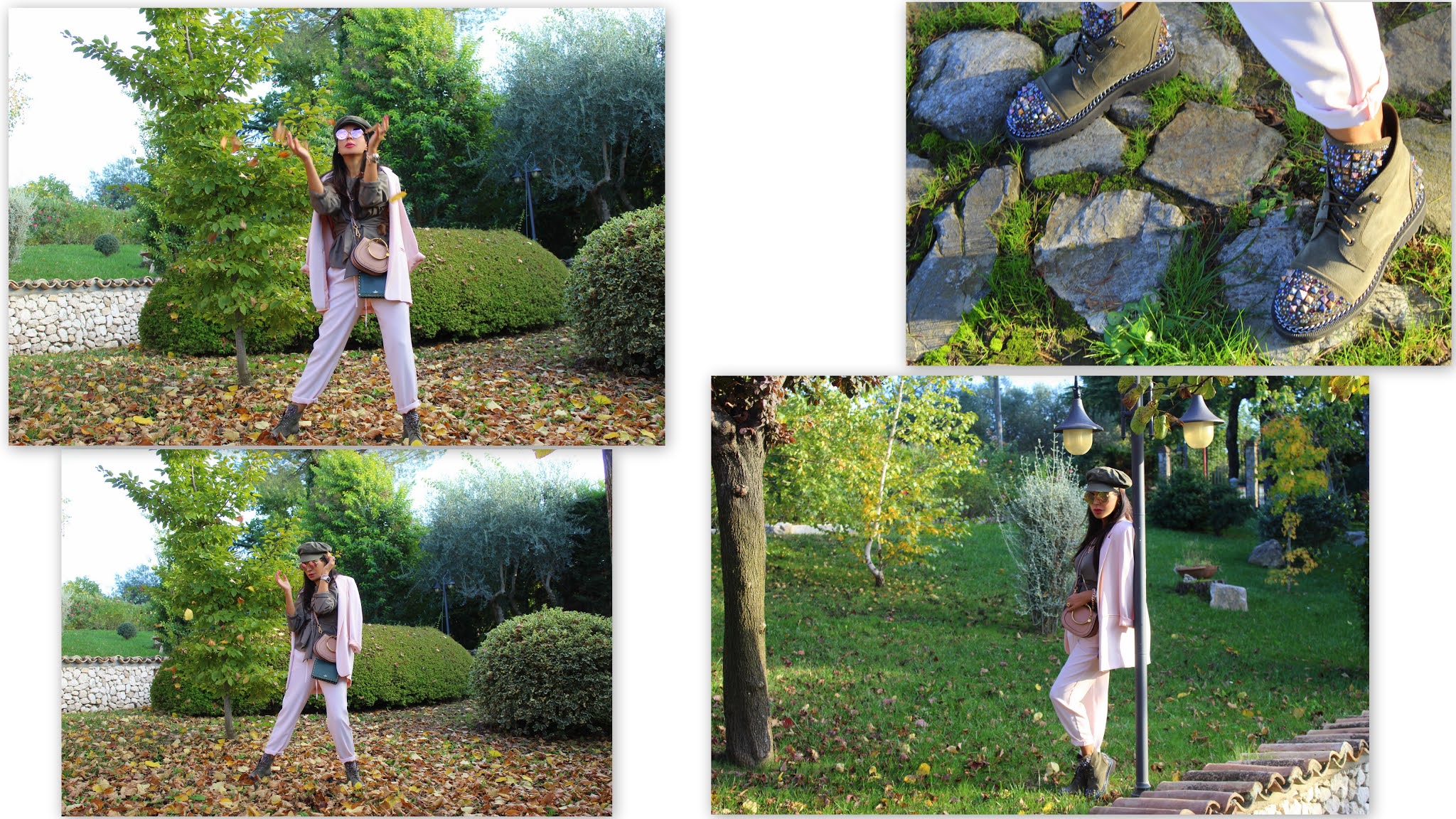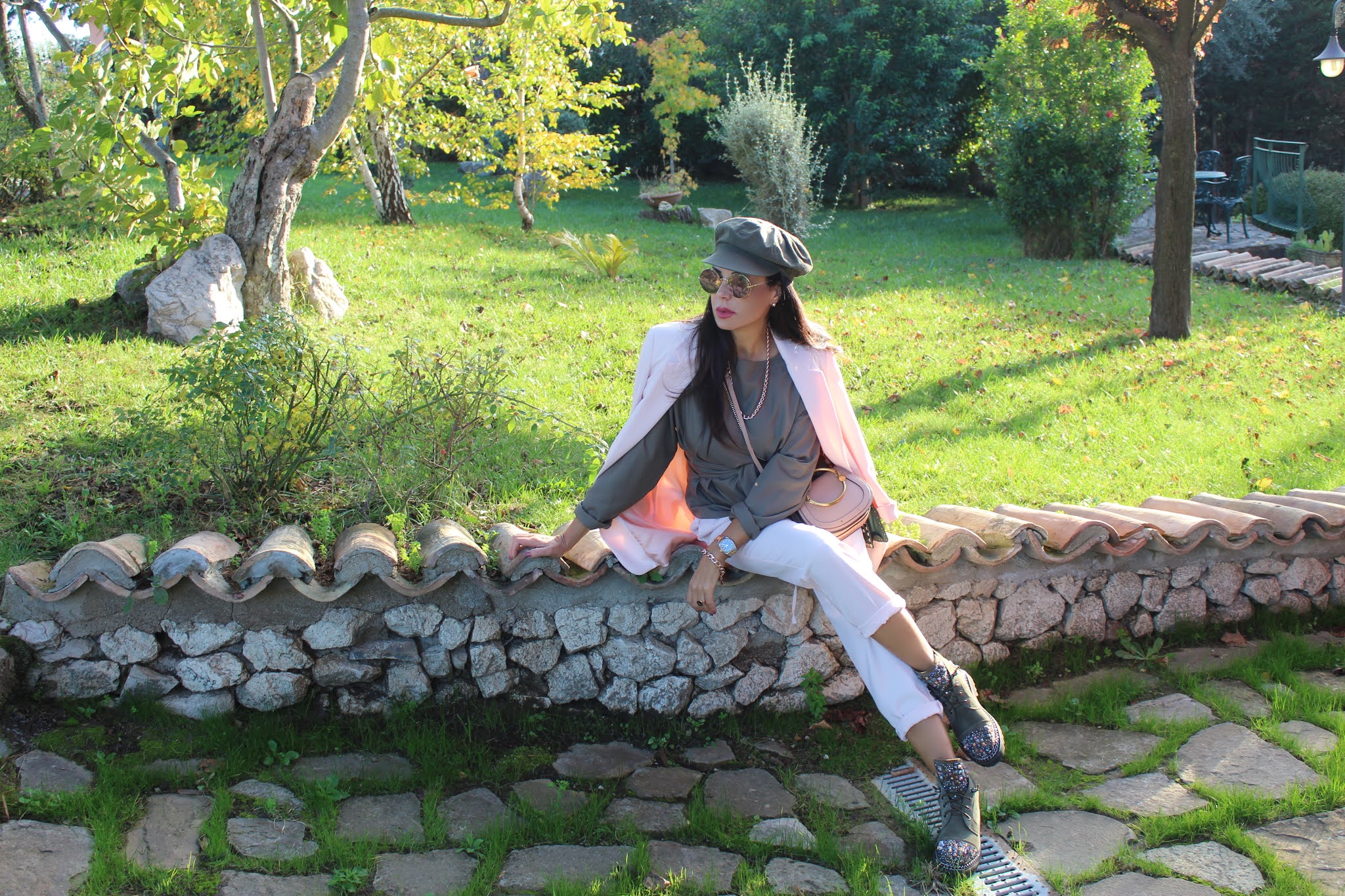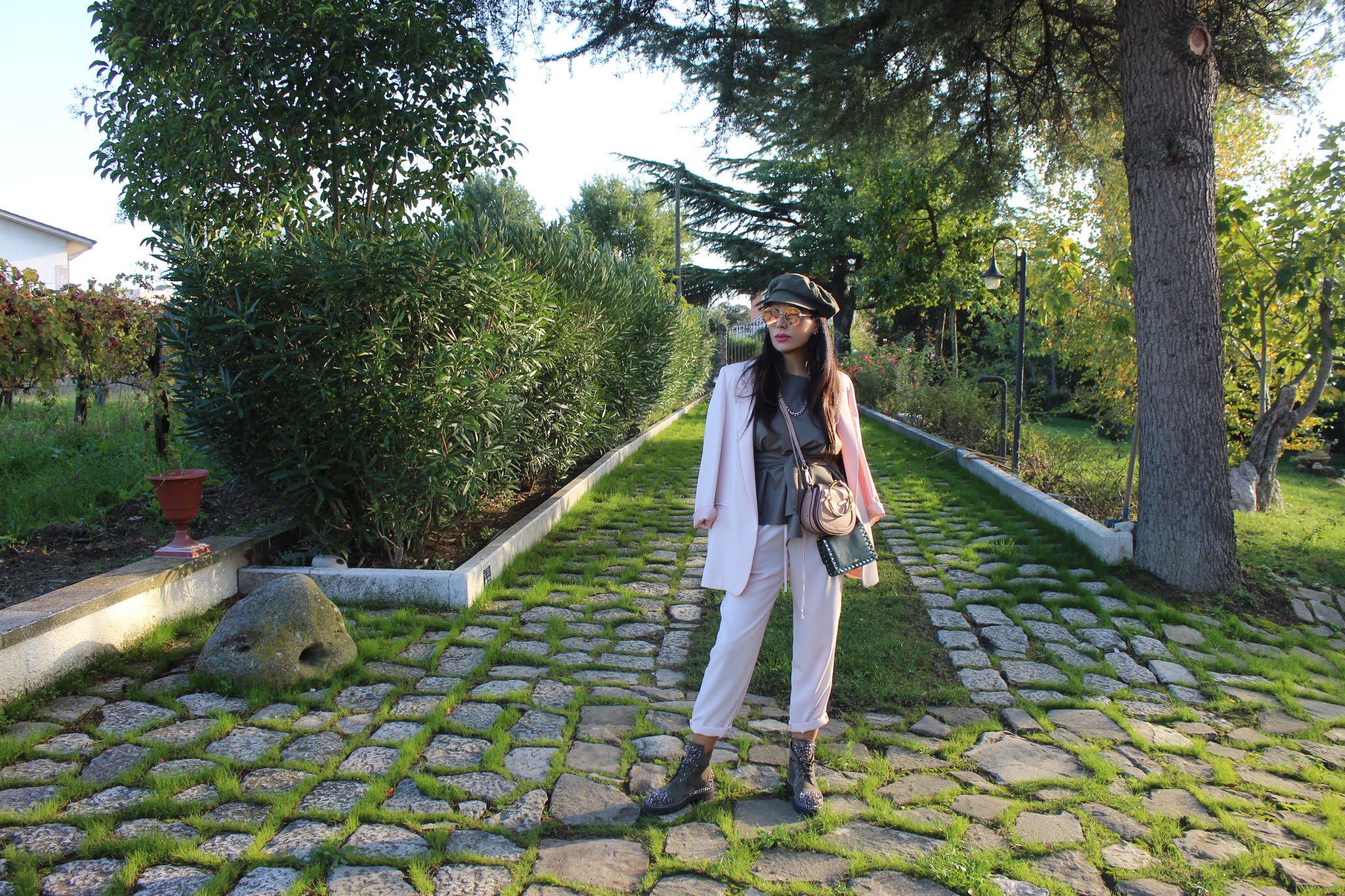 Photos: Jacopo Maria Barile
I was wearing:
Atos Lombardini total look
Chloé pink bag
Valentino green bag
Bronzallure jewelry
Alma en Pena boots