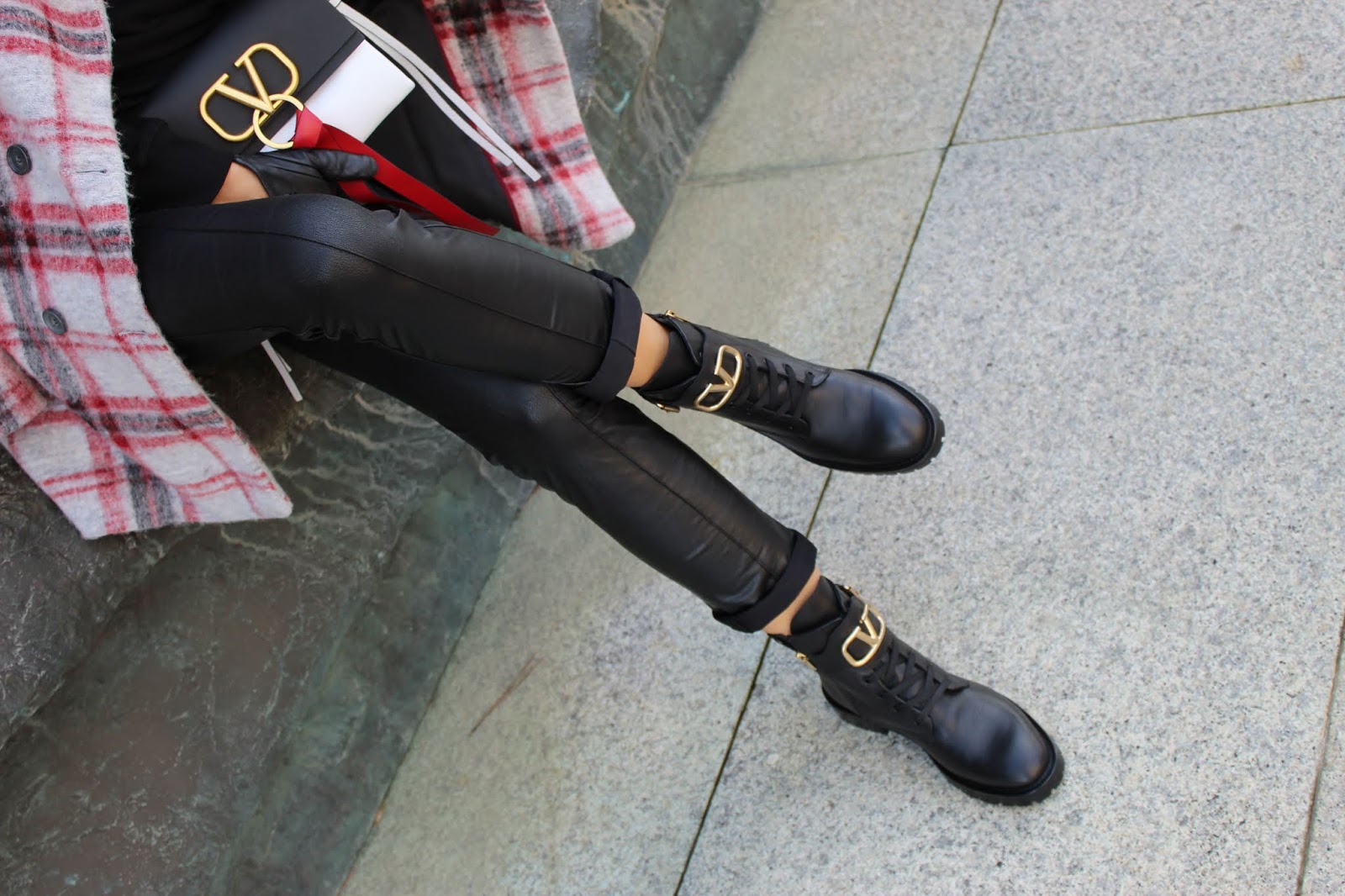 E' di ritorno la stagione dei combat boots:
gli stivaletti stringati più amati dalle shoe-addict si ripresentano in nuove e originalissim vesti.
Protagonista assoluta la suola: dirompente sul look che ammortizza la camminata e innalza di qualche centimetro rispetto al suolo.
Super decorati oppure classici in pelle nera, le varianti tra cui scegliere sono tantissime.
Dai modelli con borchie e catene a quelli alti stile stivali, dalle forme platform a quelle basse, da quelli con loghi e applicazioni bon ton fino agli animalier, fluo, tartan o multicolor, gli anfibi inverno 2020 sono pensati per non passare inosservati, perchè quest'anno la regola fashion numero uno è catturare l'attenzione.
Oggi sono una vera e propria arma di seduzione e le nuove collezioni ci propongono rivisitazioni
sempre più particolari di questo classico un tempo parte solo del
guardaroba maschile.
A prima
vista conservano un lato aggressivo, ma applicazioni girly si sostituiscono ovunque ai pezzi
fondamentali: i lacci diventano catene, i buchi delle perle, il
carrarmato si esaspera e si accompagna di un tacco, che consacra gli
anfibi a scarpe per la sera.
Si portano con gonne mini o lunghe, sono
il tocco punk-rock e inaspettatamente sexy di un look, a
seconda degli abbinamenti.

Sono comodi, caldi, trendy, versatili, ma anche utili per affrontare
giornate uggiose e situazioni climatiche incerte, gli anfibi sono gli stivali must have di stagione. E ora possono essere portati tutti i giorni.
Io li ho indossati con un paio di skinny pants in pelle nera, un cappotto check e dettagli rossi, per un look casual ma con un tocco di glam-chic che non guasta mai.
(Clicca
qui
,
qui,
e
qui
per leggere di più sul trend).
(Clicca
qui
per vedere un mio look più femminile dove indosso un paio di combat boots abbinati ad una gonna).
Winter is coming and it's time to get your boot collection in order.
Putting delicate kitten heels and strappy sandals behind us, this winter's hottest (or coolest) shoe trends are actually durable enough to get you through the season: come blizzard, sleet, or shine.
Combat boots are the winter boot trends to start shopping now before the real cold weather arrives.
As spotted on the Fall 2019 runways and street style scene, combat boots are back in a big way.
From knee-high lace-up designer iterations to classic Doc Martens, the '90s-inspired boot comes in all shapes and styles this season.
Whether worn with a contrasting feminine dress or blue jeans, the boot looks effortlessly cool and is sturdy enough to withstand wet or sloshy winter weather.
I simply cannot resist a versatile shoe…

I wore them with a pair of skinny pants in black leather, a check coat, and red details, for a casual look but with a glam-chic touch that never hurts.
(Click here, here, here, and here to read more about the trend).
(Click here to see a more feminine look where I was wearing a pair of combat boots paired with a skirt).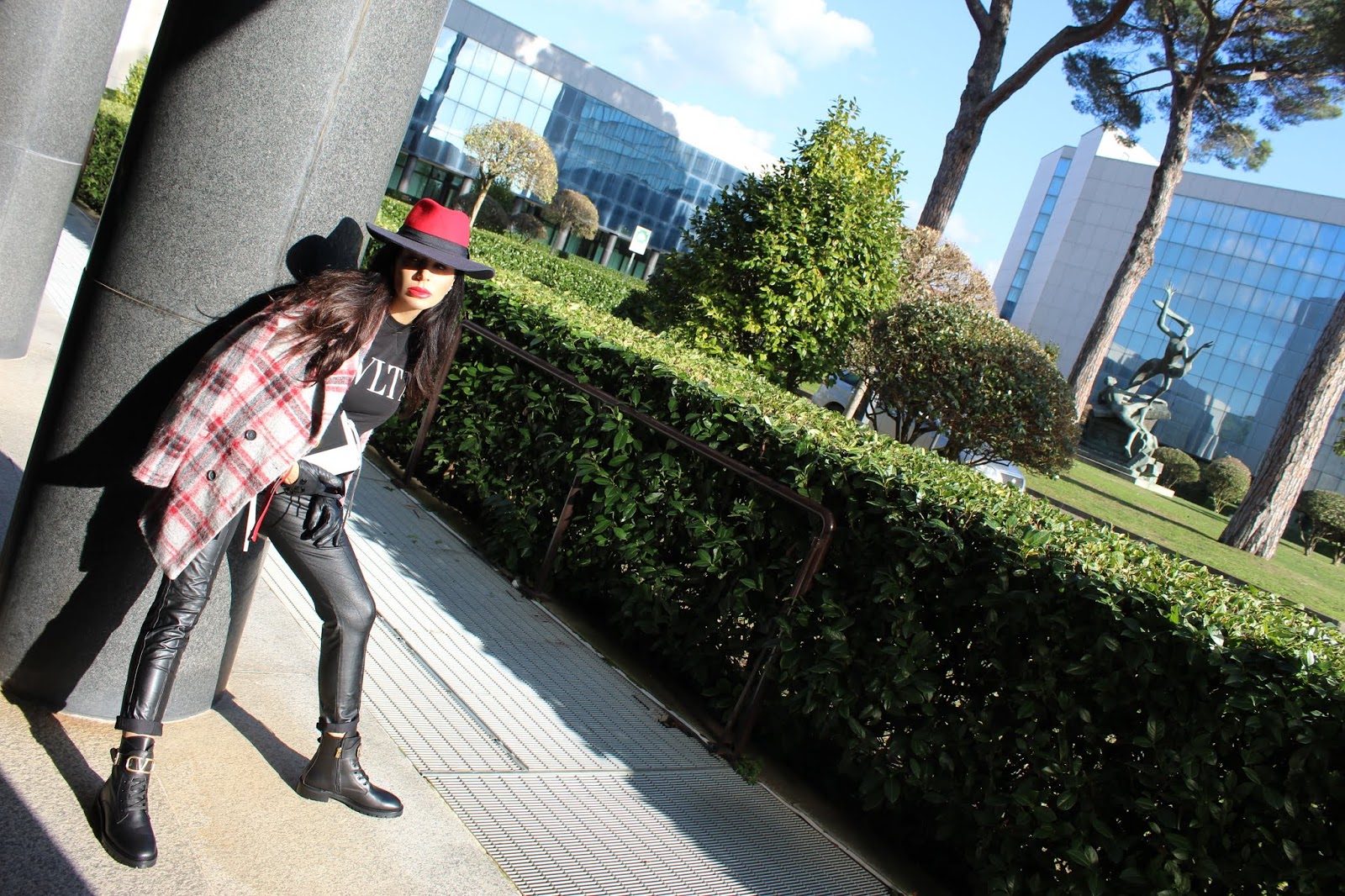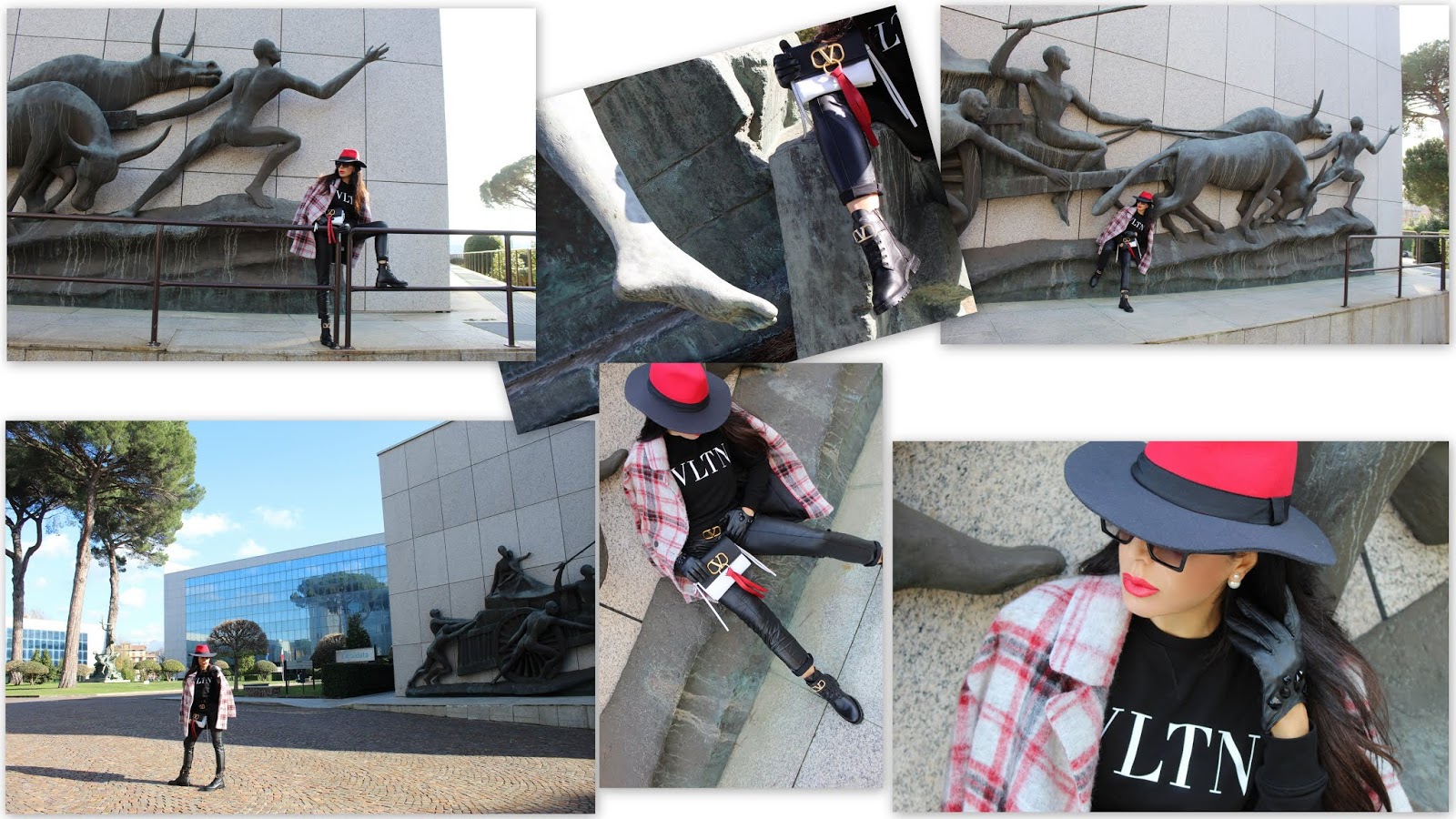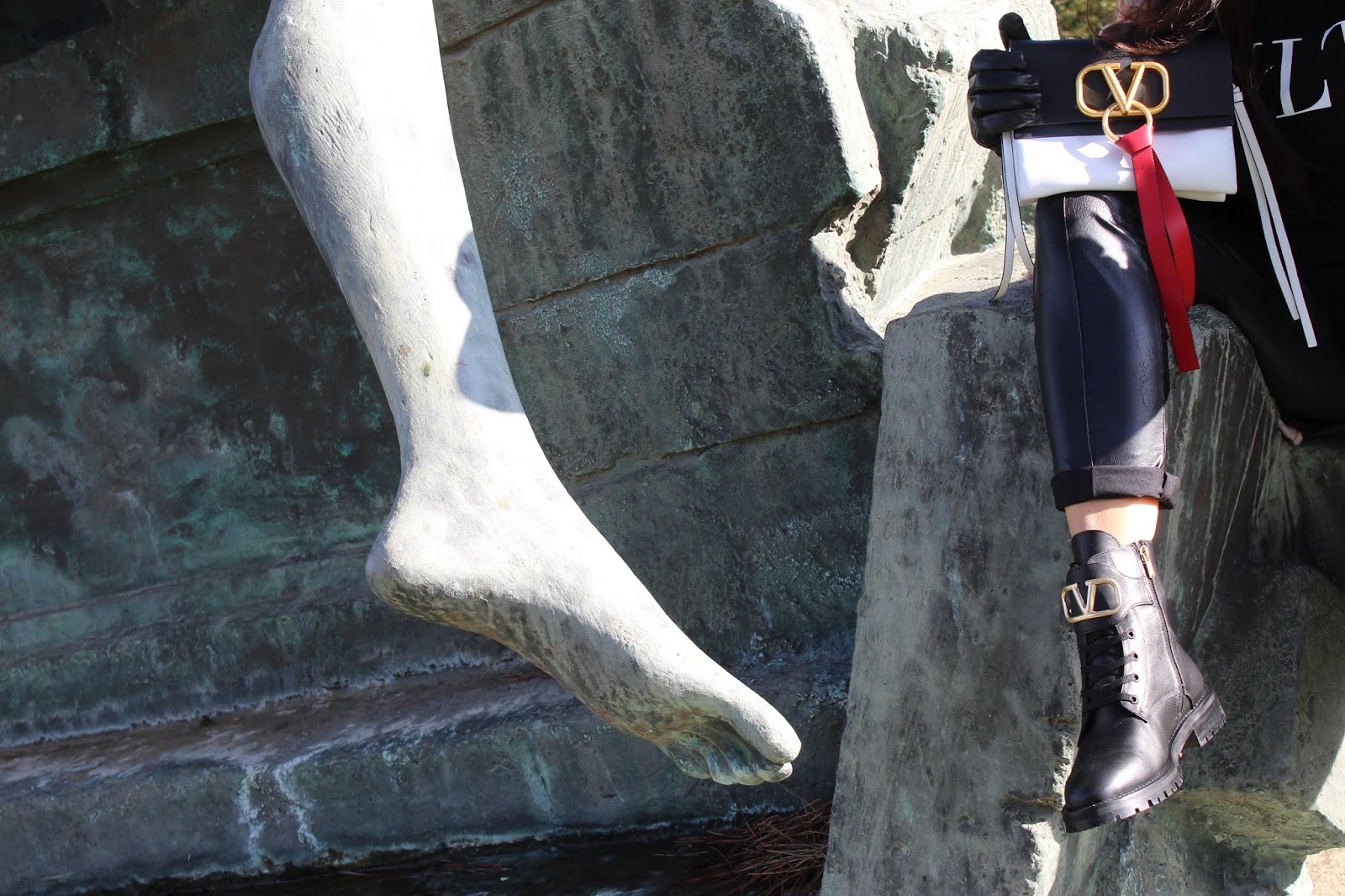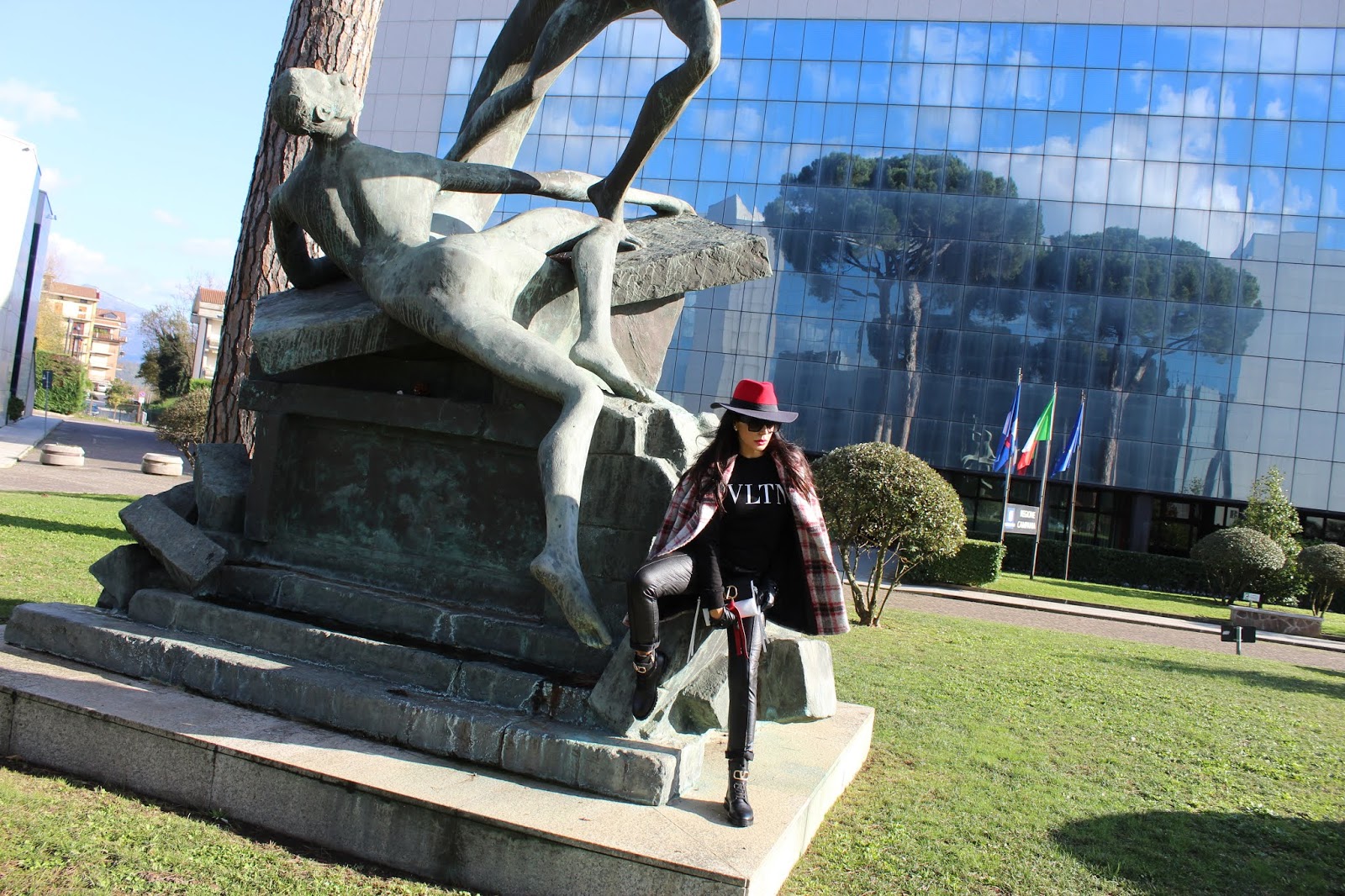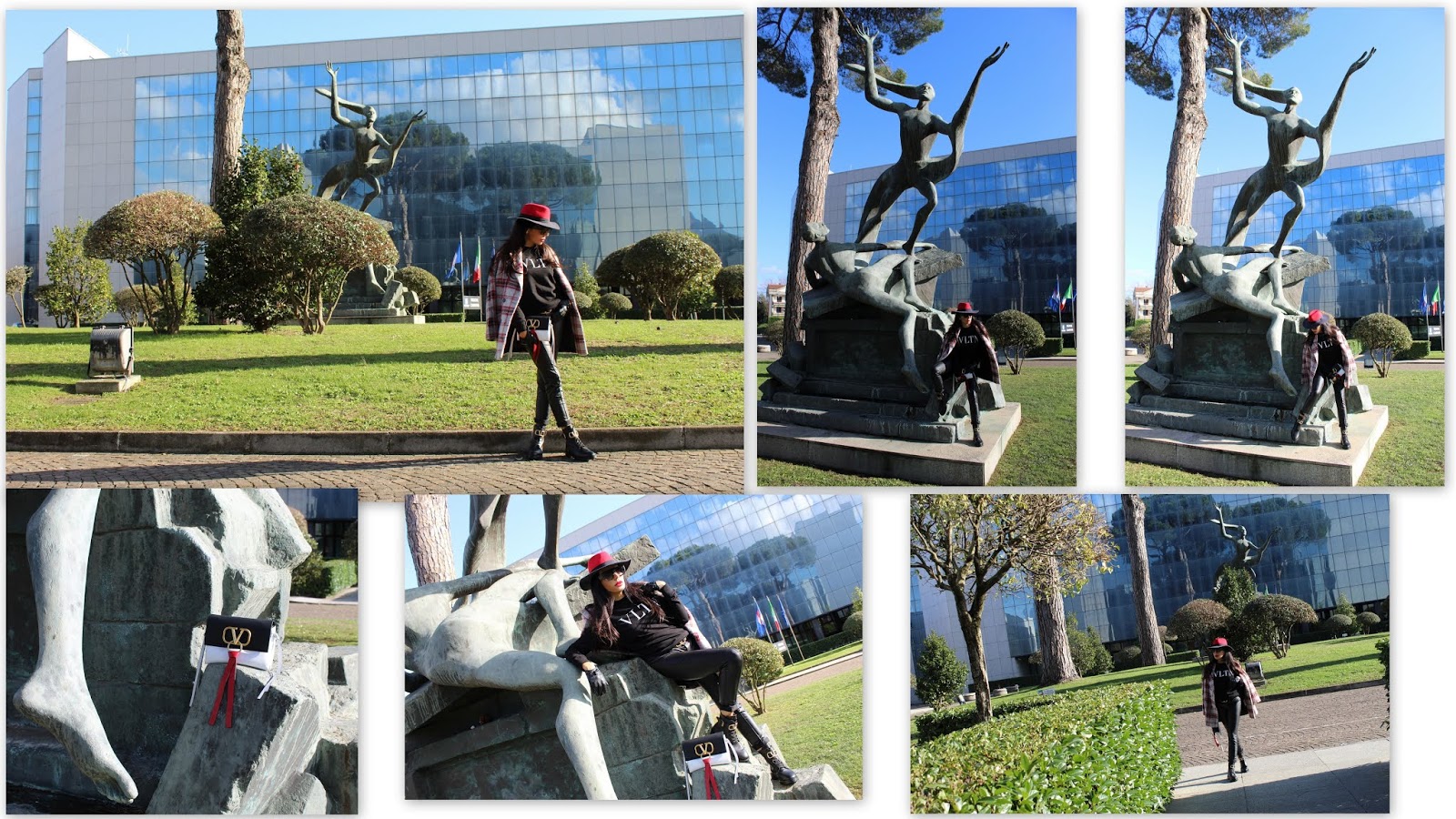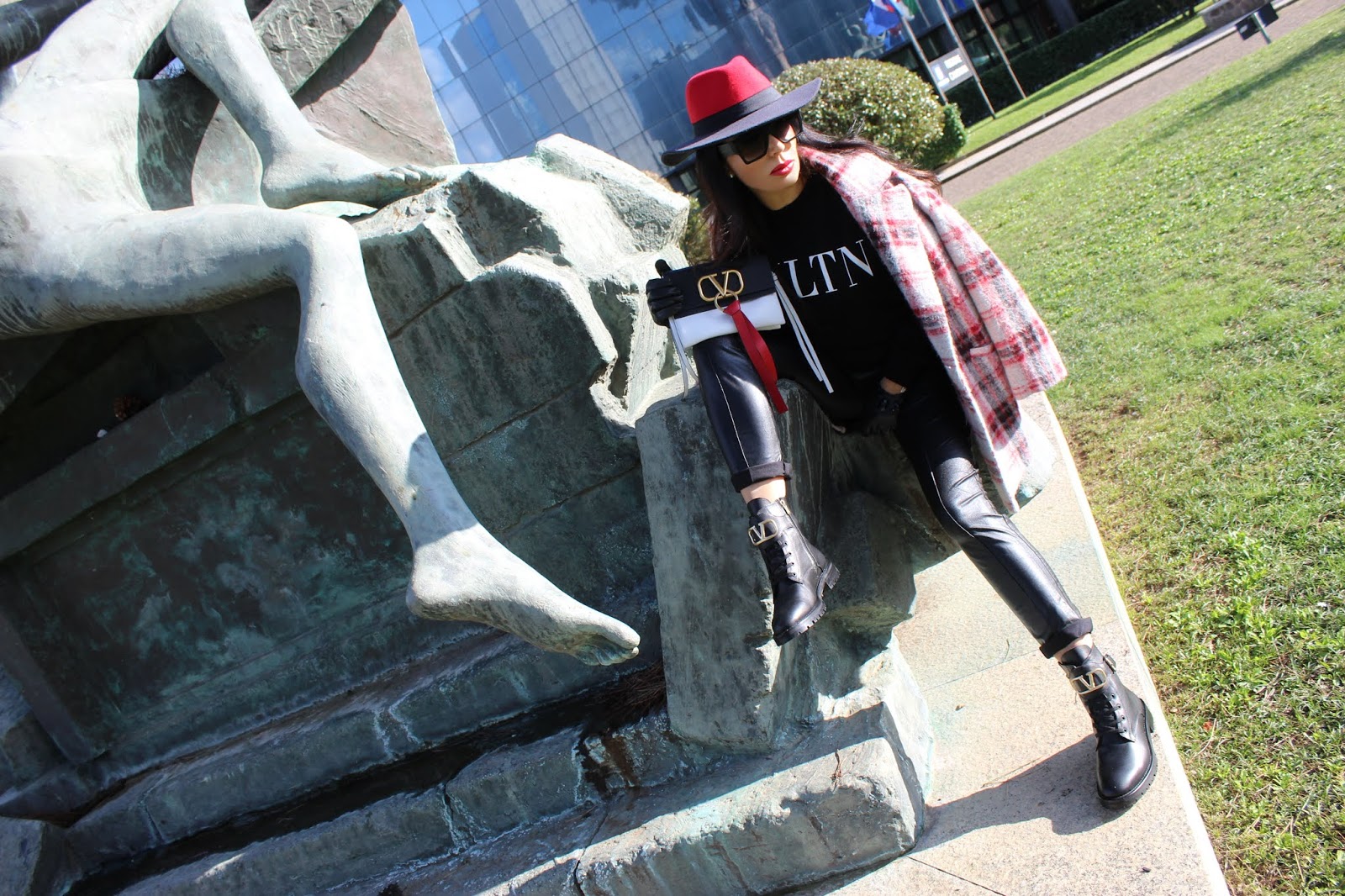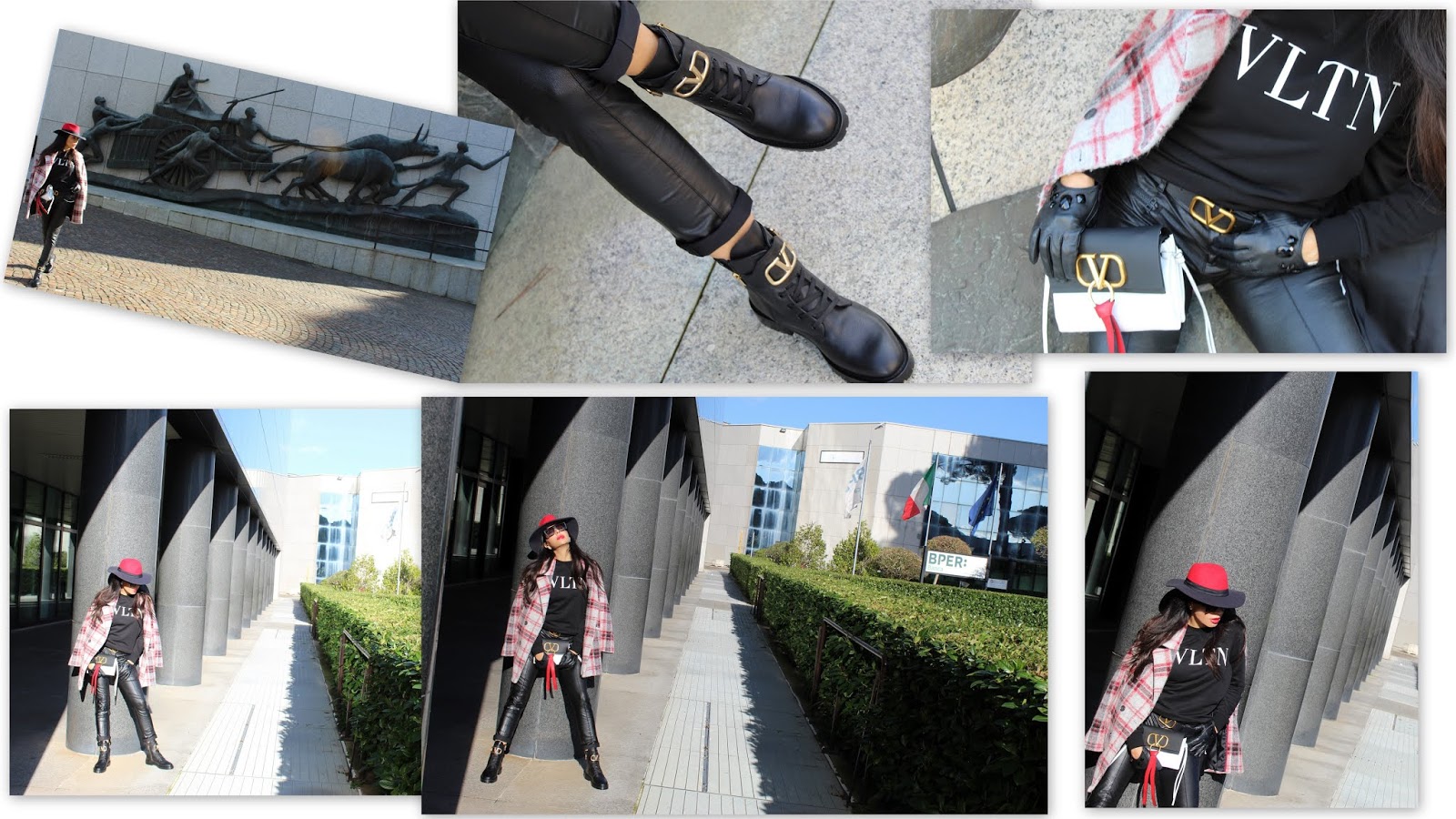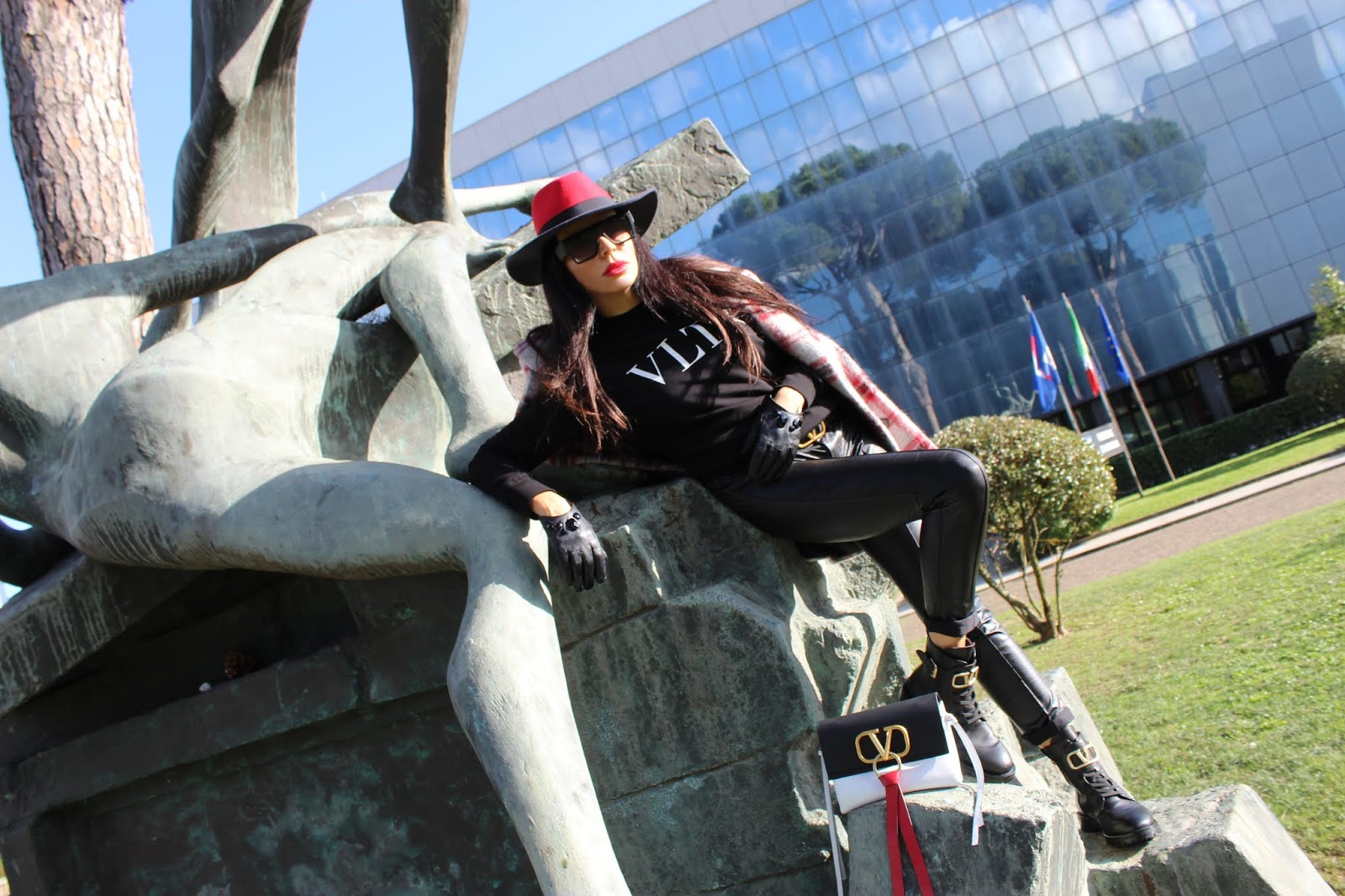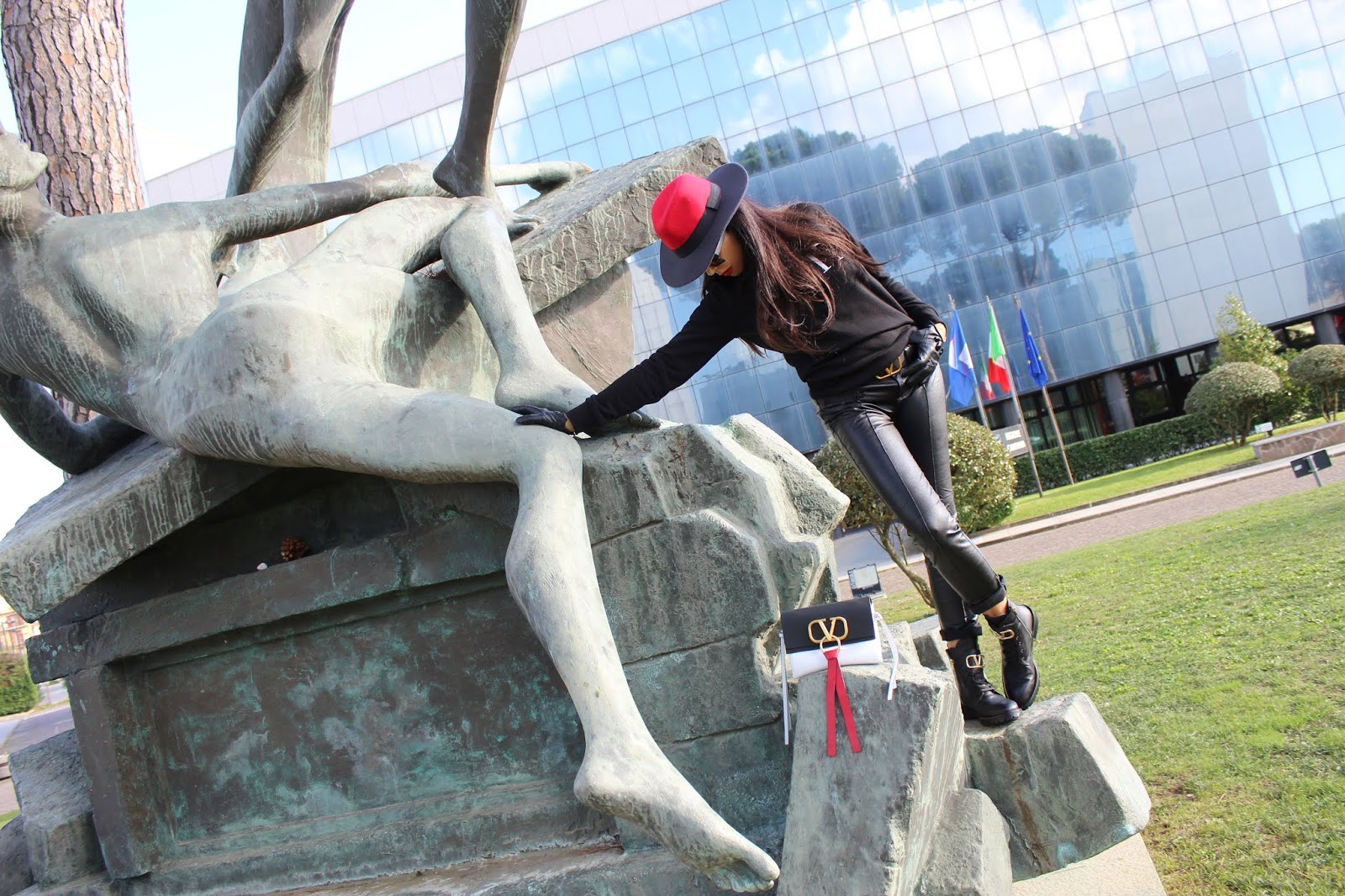 Photos: Jacopo Maria Barile
I was wearing: