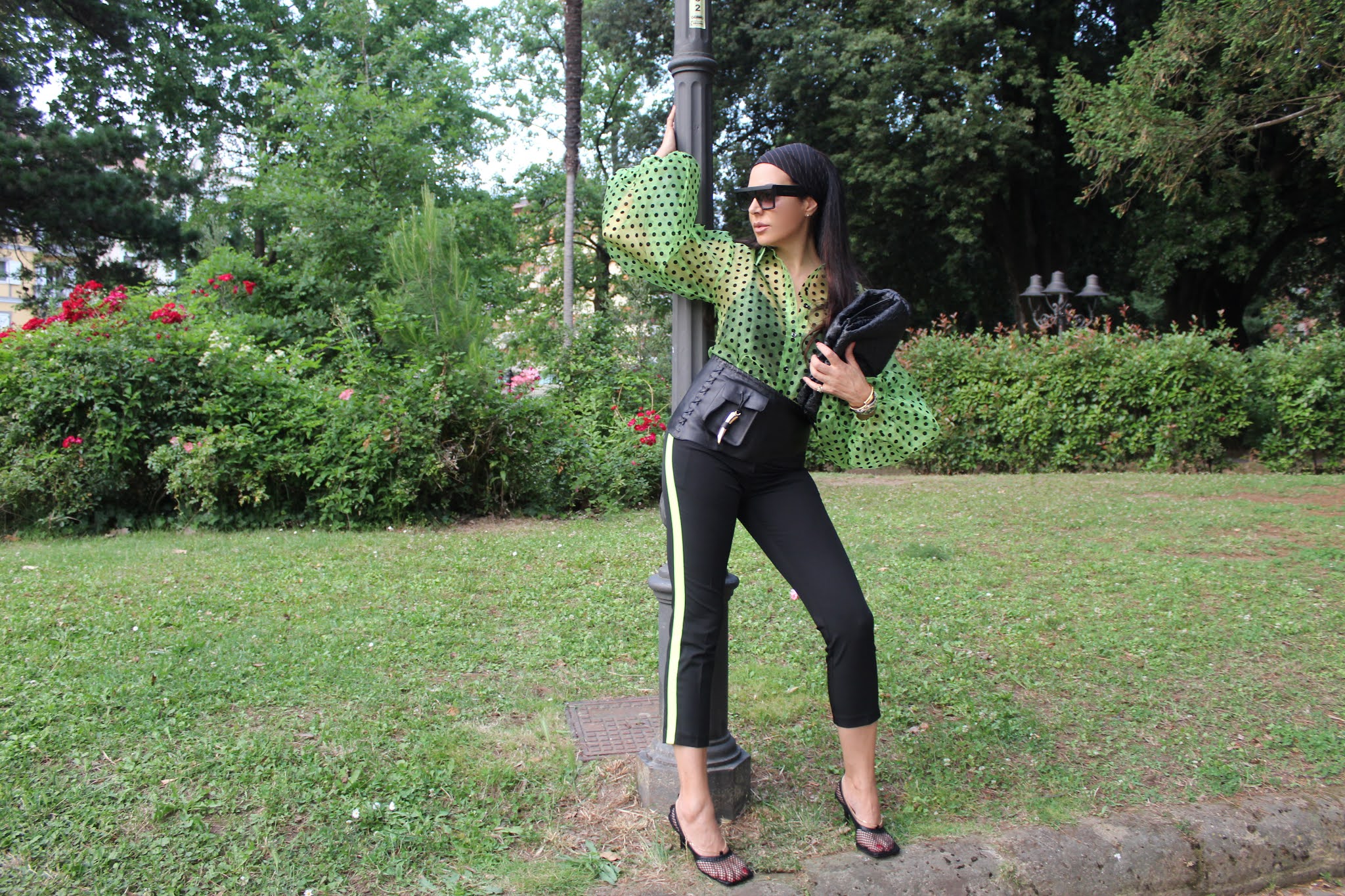 The leading fall-winter 2020-21 colors feature some traditional tones and surprising ones that offer plenty of room for experimentation.
Permission granted.
That pretty much is Pantone's message when it comes to experimenting with fall colors.
The idea of trying out new hues or blending them with more traditional tones makes perfect sense in this time of genderless, seasonless, all-inclusive, collaborative, you-be-you fashion.
An autumnal orange Amber Glow, fiery red Samba, down-to-earth Sandstone, tried-and-true Classic Blue and nearly neon Green Sheen took tops honors.
Pantone Color Institute executive director Leatrice Eiseman wants consumers to feel at ease with a spectrum of colors.
She explained, "Rather than saying to them, 'No, this is it — here are the five top colors — end of story.' That is, I feel, far too dogmatic. I want them to reach out further than that, because people do have to feel comfortable in what they wear. You also have to give them permission to experiment a bit."
Green Sheen 13-0648 is my favorite color.
Love it or hate it, Green Sheen has a not-to-be-missed acidic twinge. Undoubtedly this one is a surprise for fall.
This loud, acid-yellow-green was one of the most vivid fall 2020 runway colors. It's a warm, hungry color that really stood out against all the earthy and blue colors from this season.
But given the heft of the ath-leisure market and the vibrant colors infused throughout all those athletic brands, the strength of Green Sheen is not such a stretch.
It also works at night as Billie Eilish proved in Gucci at the Grammys, and Winnie Harlow did in a Ralph & Russo gown recently on the runway.
Maison Margiela also used Green Sheen for an added runway pop.
Well, let's see how to style it…
It isn't as tricky to style as you might think.
It's intense, undoubtedly, but really fun to wear if you get it right.
Pairing it with black is a good start.
Working neon with classic denim is also an alternative.
Classic denim will make the intense color more wearable.
Try to add ust one piece to a basic outfit… it is a great statement! Unexpected but fun.
This neon trend will definitely make fall fashion more fun, energetic, and pop.
Do you like my outfit?
On my Instagram account (you can found me @expressyoupl) I'll show you all my best outfits.
(Click here to read more about Fall/Winter 2020-2021 color trends).
(Click here to see my "magenta purple" outfit, another fall trendy color).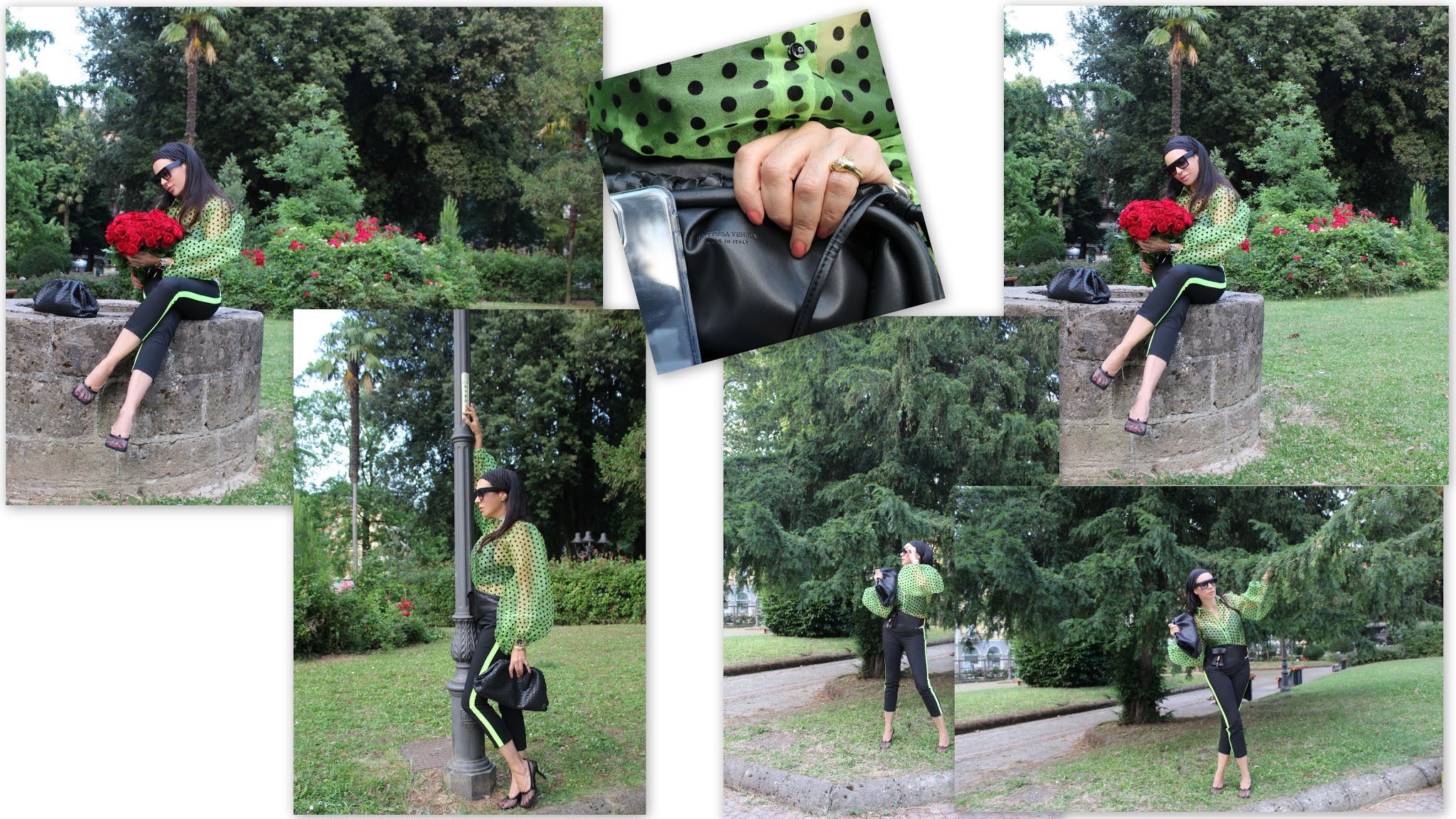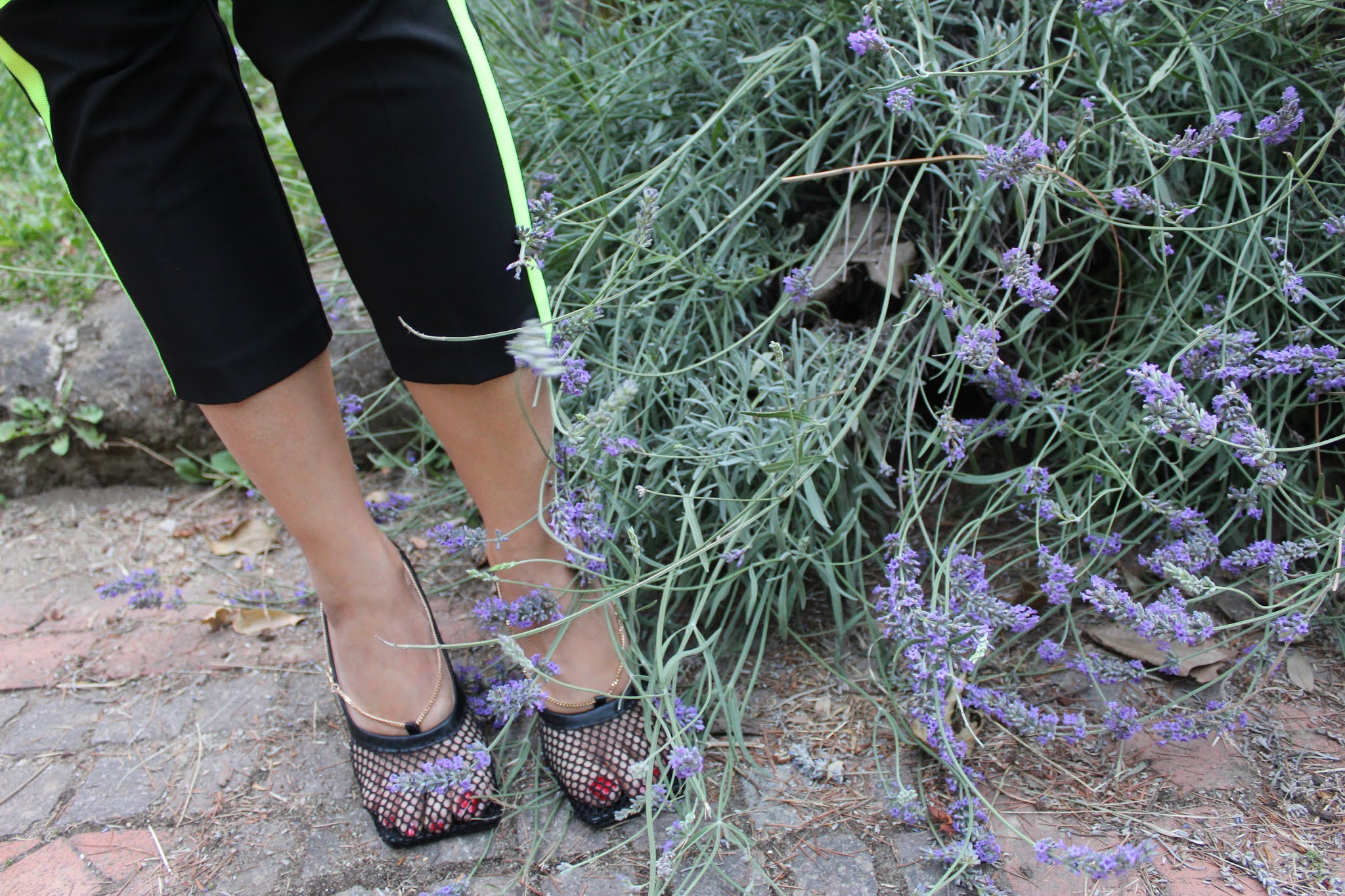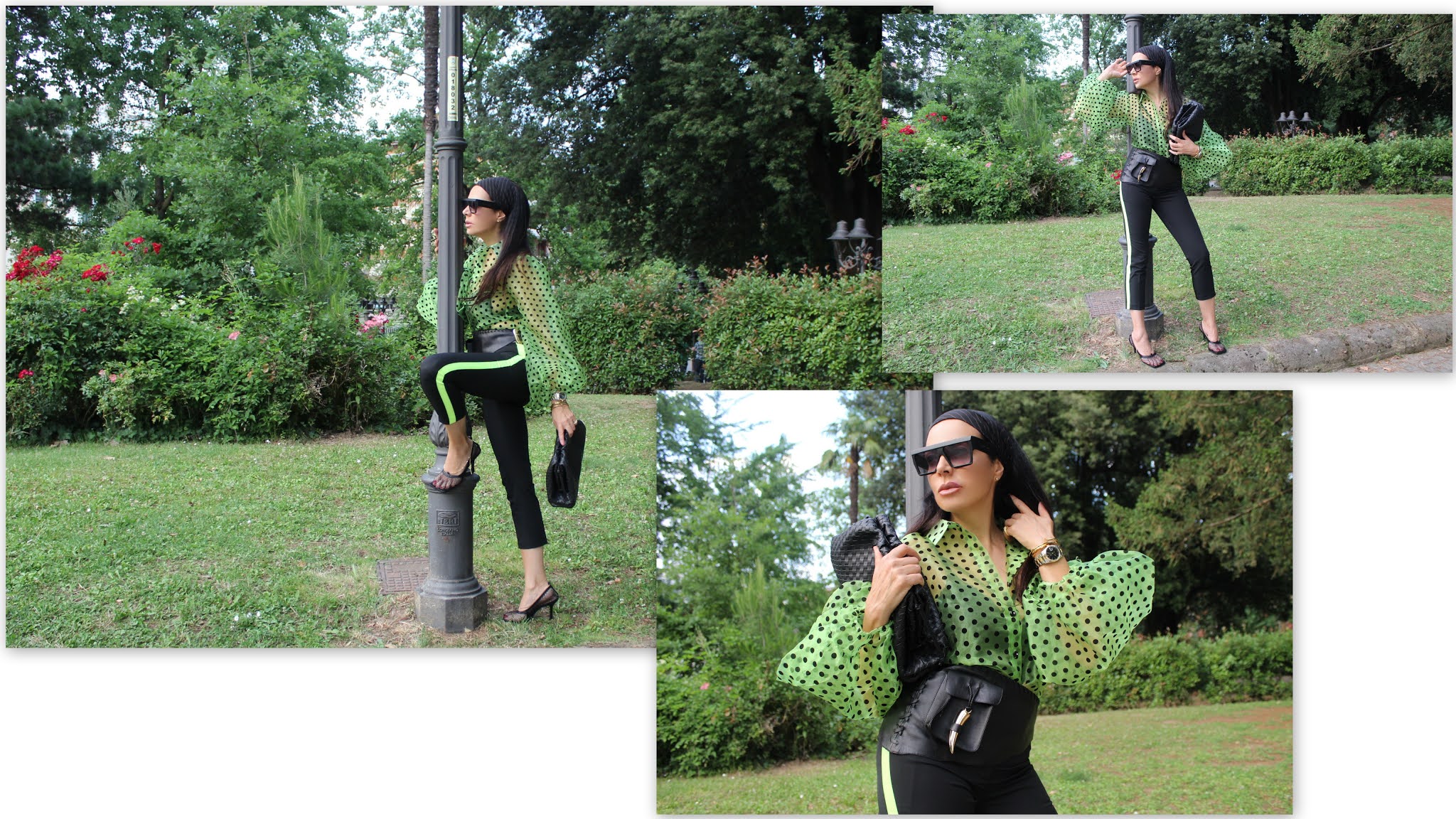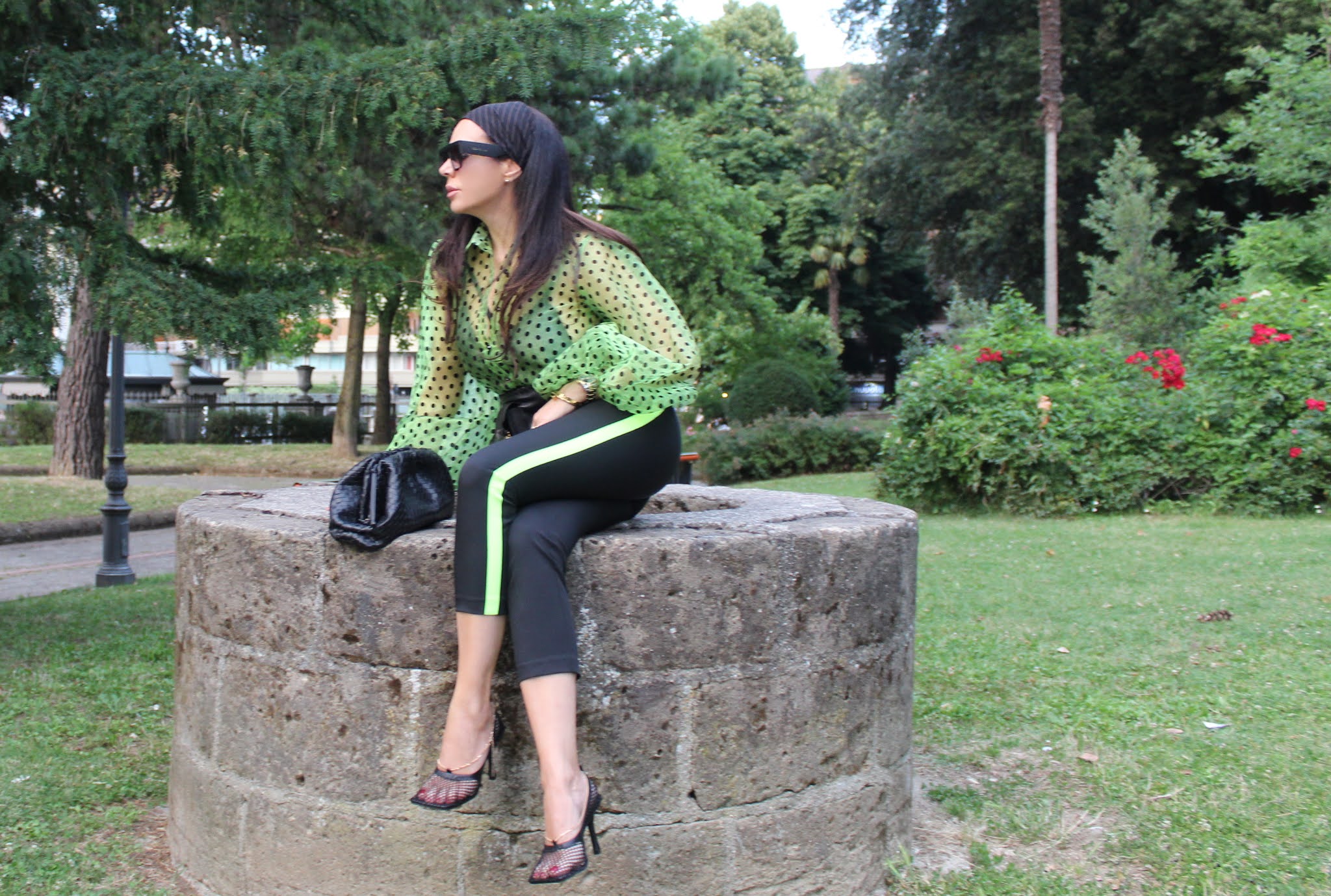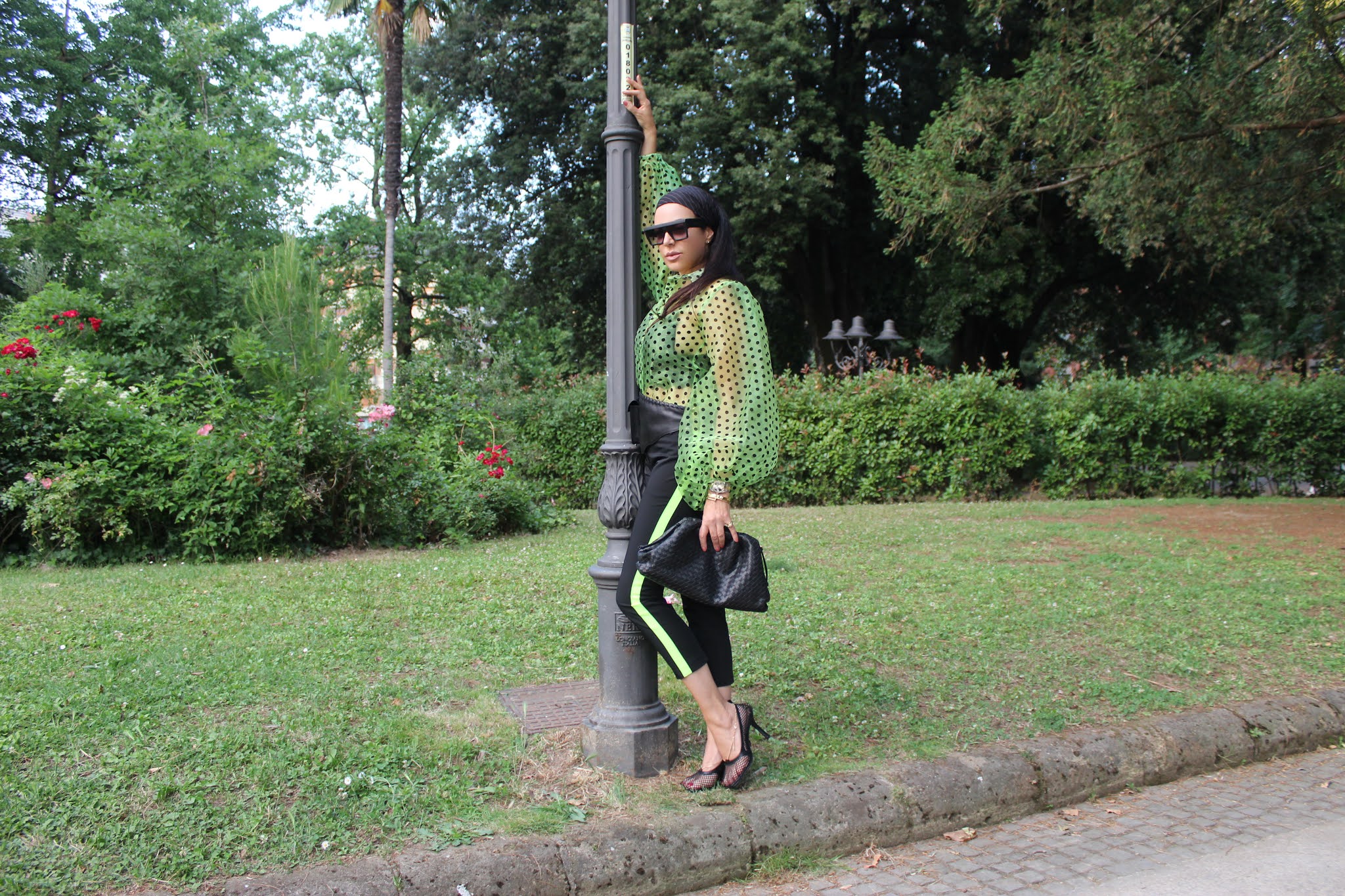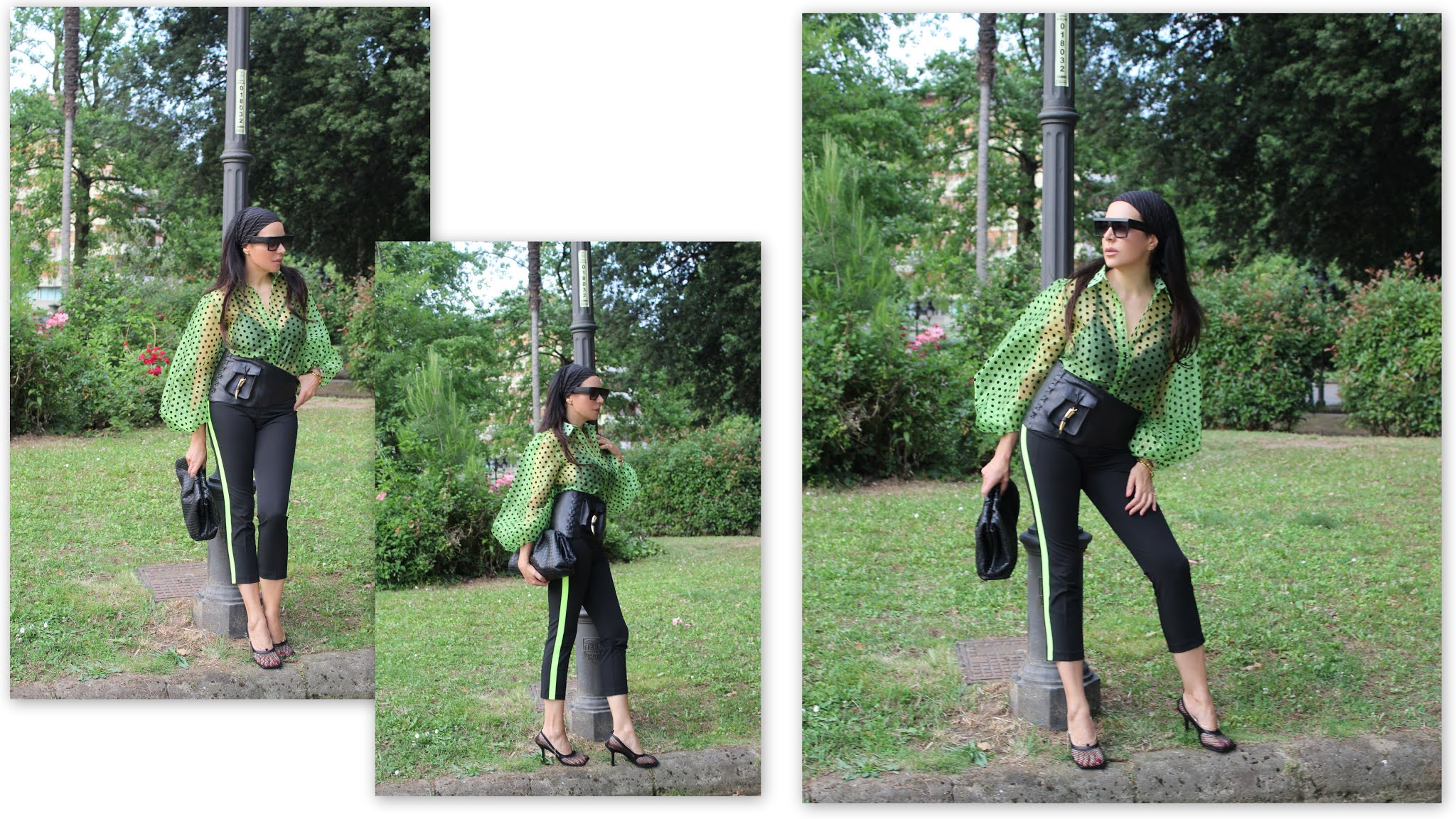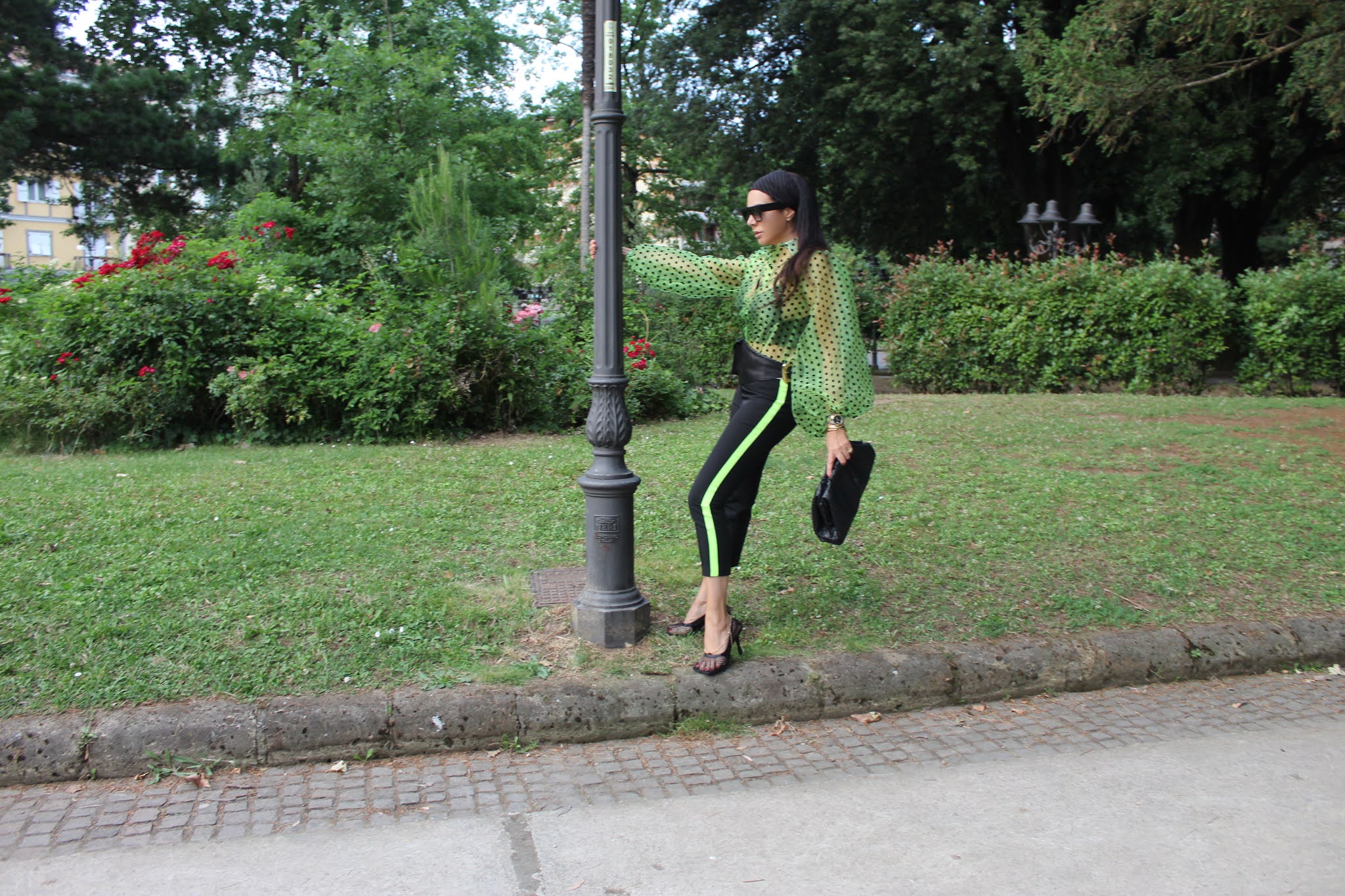 Photos: Rebecca Barile
I was wearing:
Asos shirt
Tenax pants
Bottega Veneta pouch and shoes