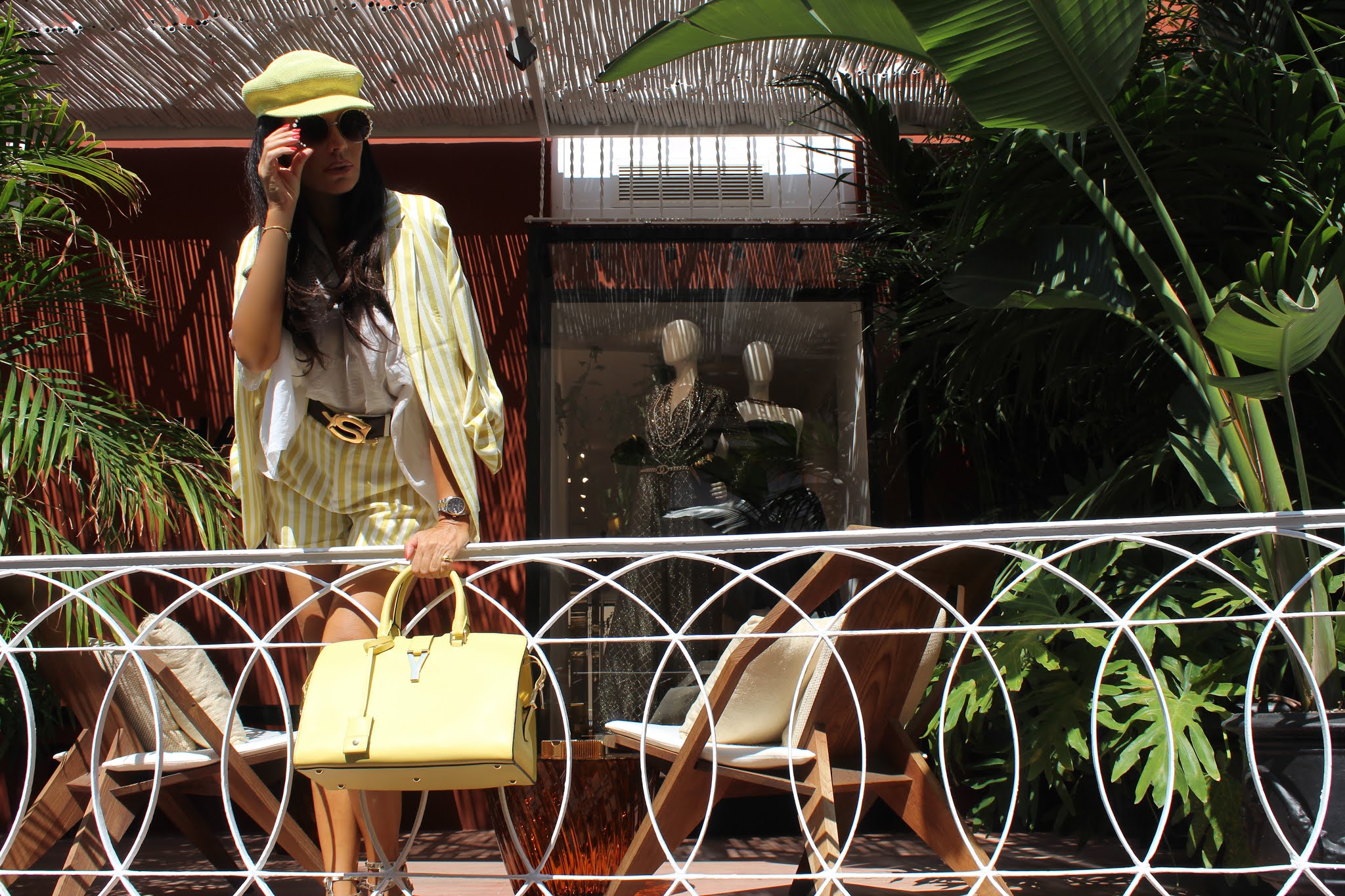 Capri is one of the most famous holiday destinations and offers breathtaking landscapes, nature, sea, and good food, but also many possibilities to buy fashionable and artisanal products.
If you can't give up shopping even on holiday, read on to find out more about the highlights of Capri shopping… today I will take you around the most famous and renowned boutiques of the island.
Whether you are looking for typical local products or must-haves of the great fashion houses, on this magical island you will find everything you want.
In particular, I recommend you take a look at the boutiques of the major brands, and then lose yourself among the typical Capri shops, discovering many small curiosities on the island.
And, of course, you can not miss among your purchases a bottle of the best Italian limoncello (a liqueur made from lemons, the excellence of the island cuisine), a perfume (exquisite scents made by macerating the island's herbs and flowers, a very ancient tradition, begun in 1400 by the monks of the Certosa di San Giacomo), and a pair of handmade sandals, (all you have to do is enter the shop, measure your foot, and choose the straps you want, and in a couple of hours, you will have an exclusive pair of tailored sandals).
The luxury shopping triangle in Capri goes from the Piazzetta to Via Camerelle and Via Le Botteghe, (I talked about it here).
This is "the living room of the world", where boutiques and ateliers of the most important Italian and international designers are located.
All the biggest names from the world of fashion from Bottega Veneta to Chanel, from Hermès to Valentino, passing through Gucci, Saint Laurent, Balenciaga, Louis Vuitton, and so on.
Few places in the world can boast such a high concentration of designer shops as Capri.
In short, the most hardcore fashionistas will not be disappointed by their walk to the center of Capri!
Now you know how to make the most our of what Capri shopping can offer. What are you waiting for?
And remember, don't leave the island without these 3 souvenirs of Capri:
A pair of sandals, hand-stitched in Capri
Your very own artisan-made perfume
A bottle of limoncello
(Click here and here to read more about a wonderful destination for your crazy luxurious shopping).
(Click here to see all my outfits from my previous holiday on Capri in July).
Location: Hotel Regina Cristina and Via Camerelle – Capri – Italy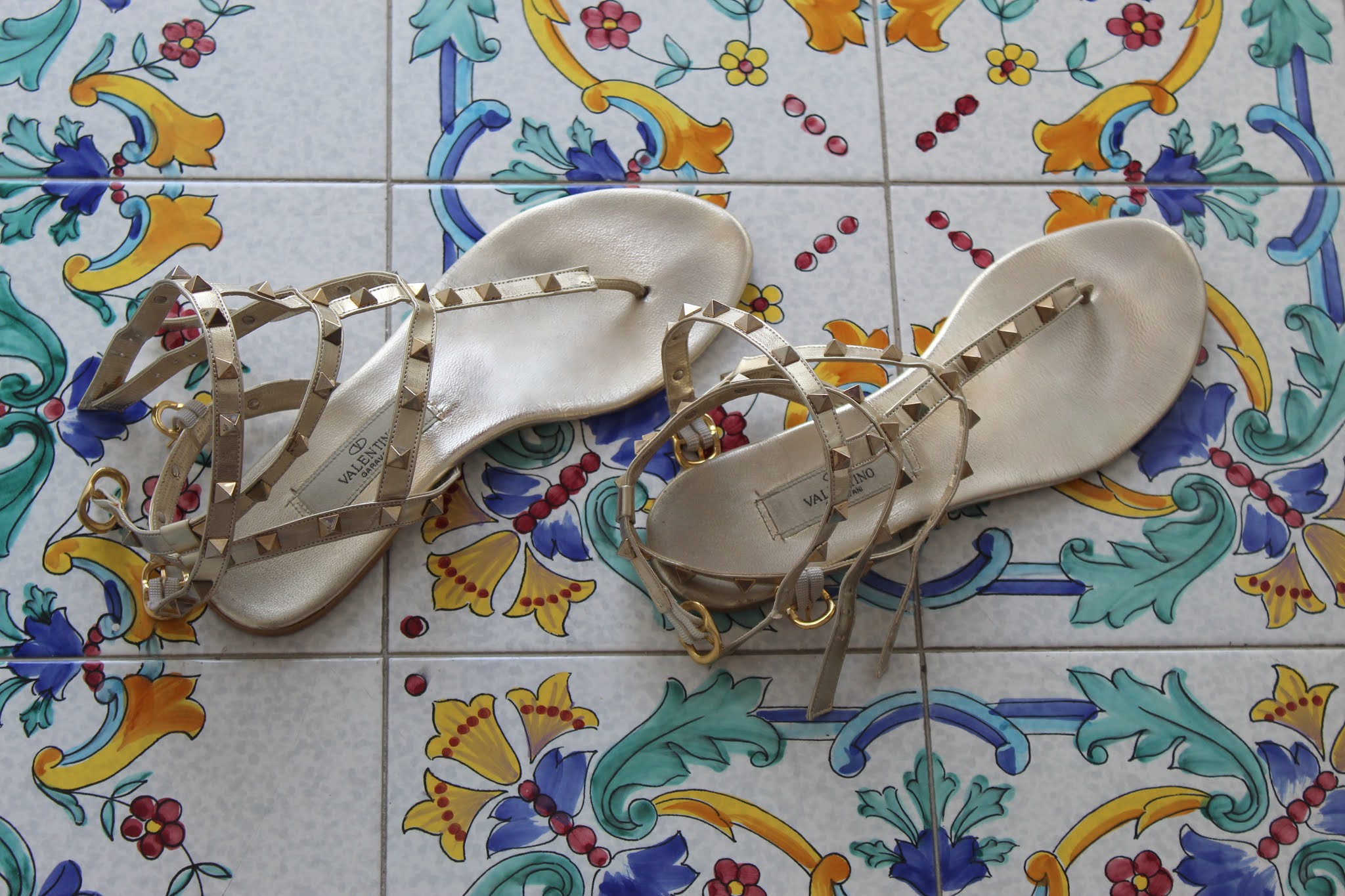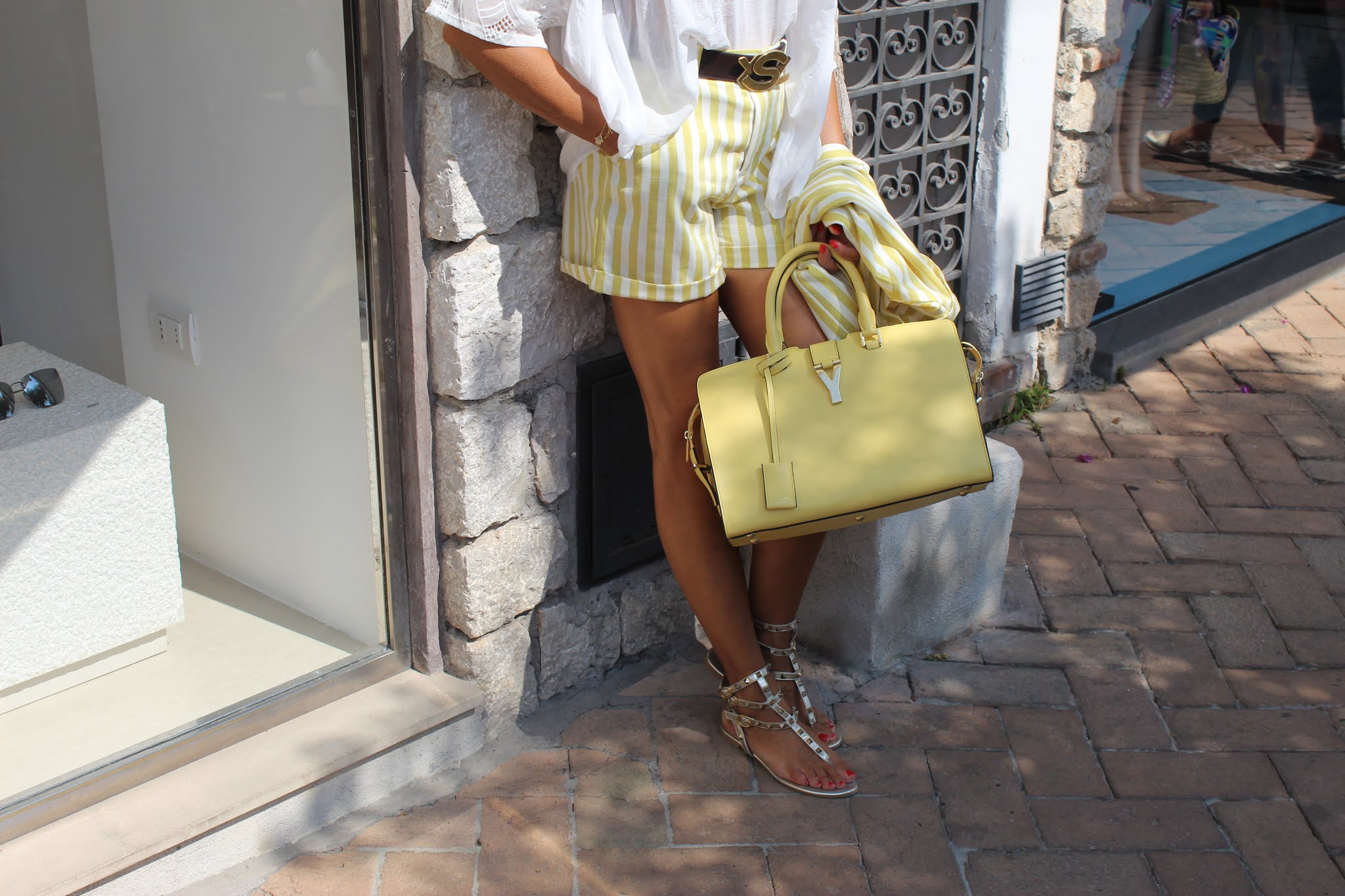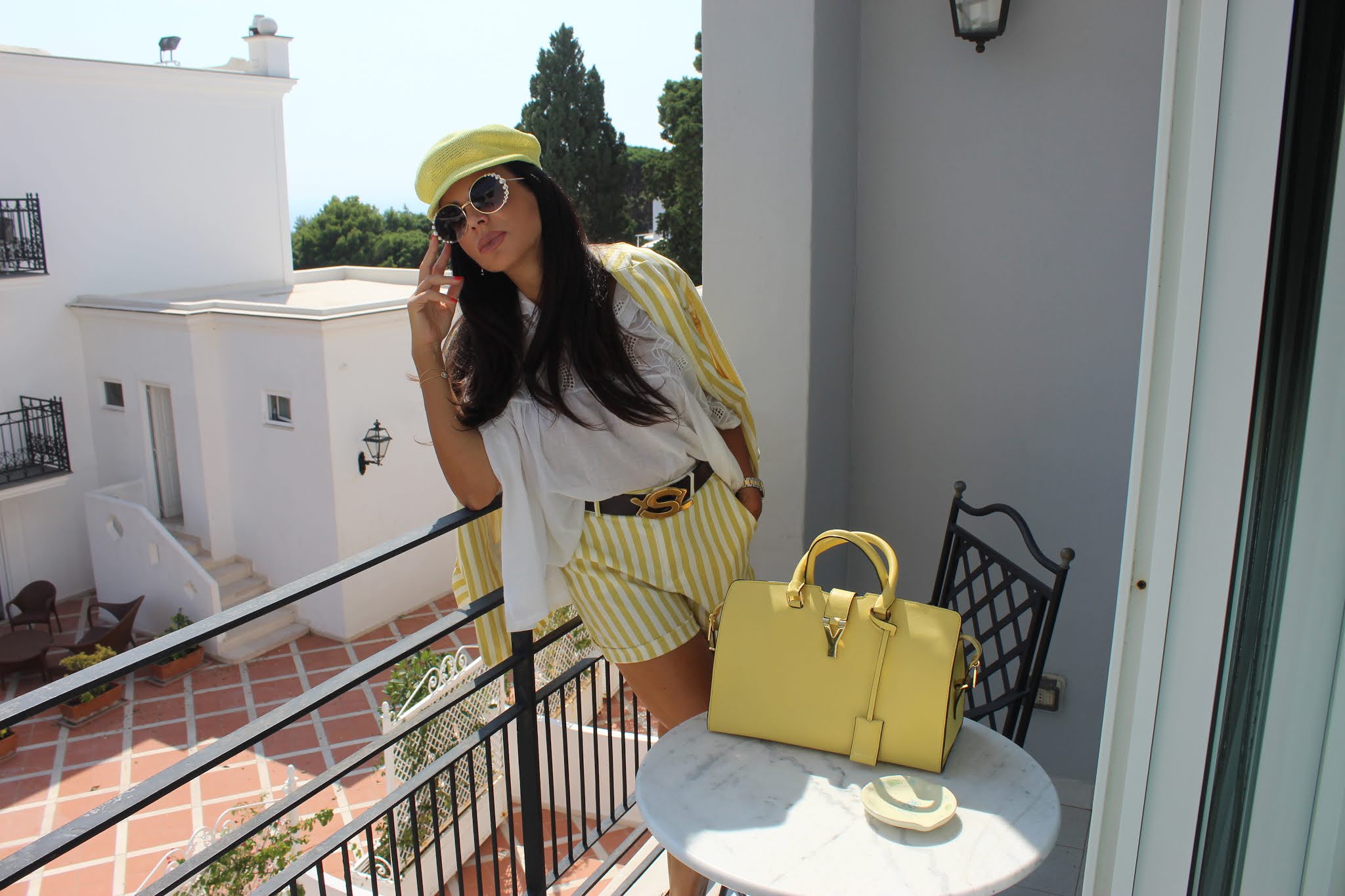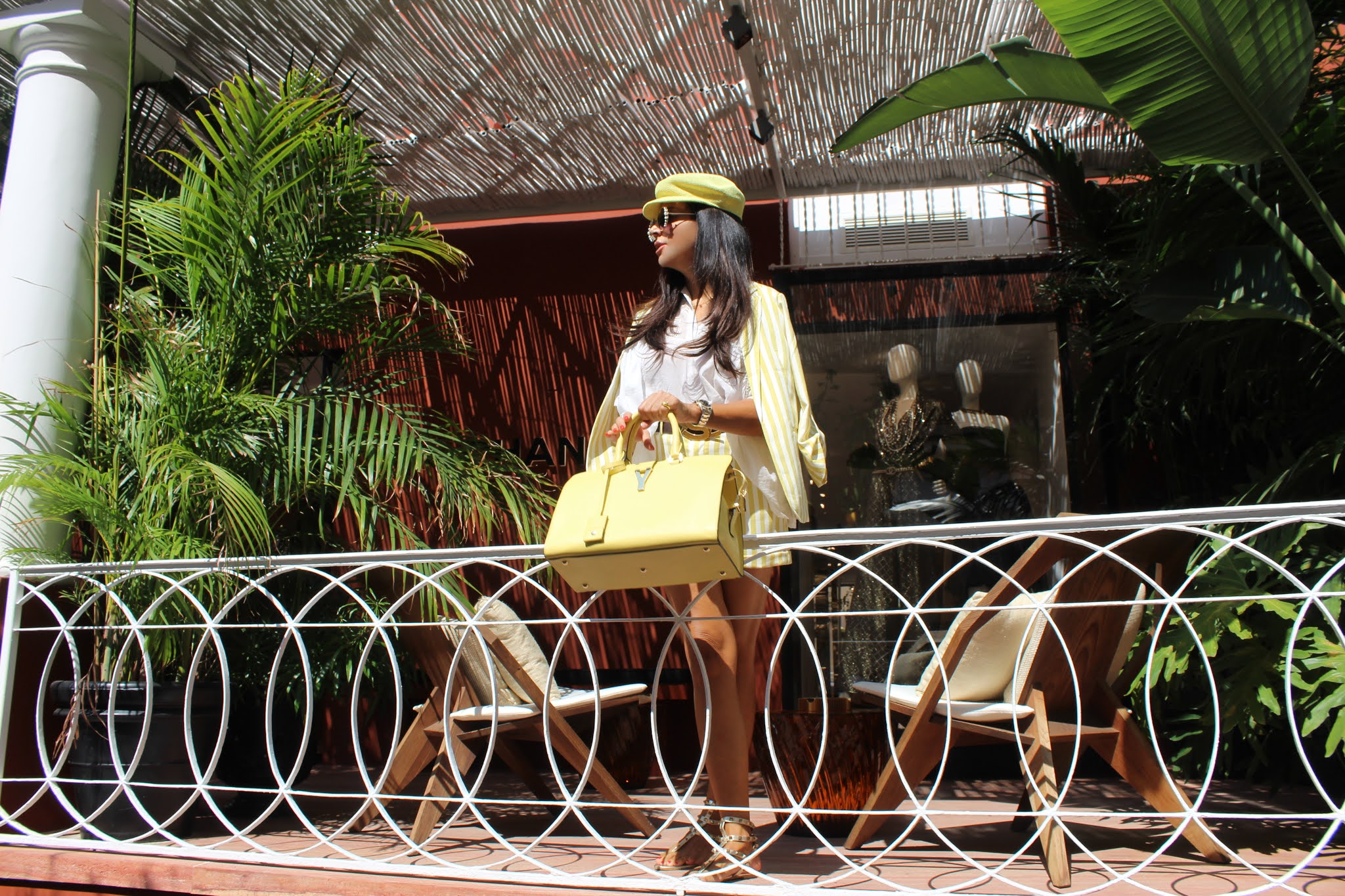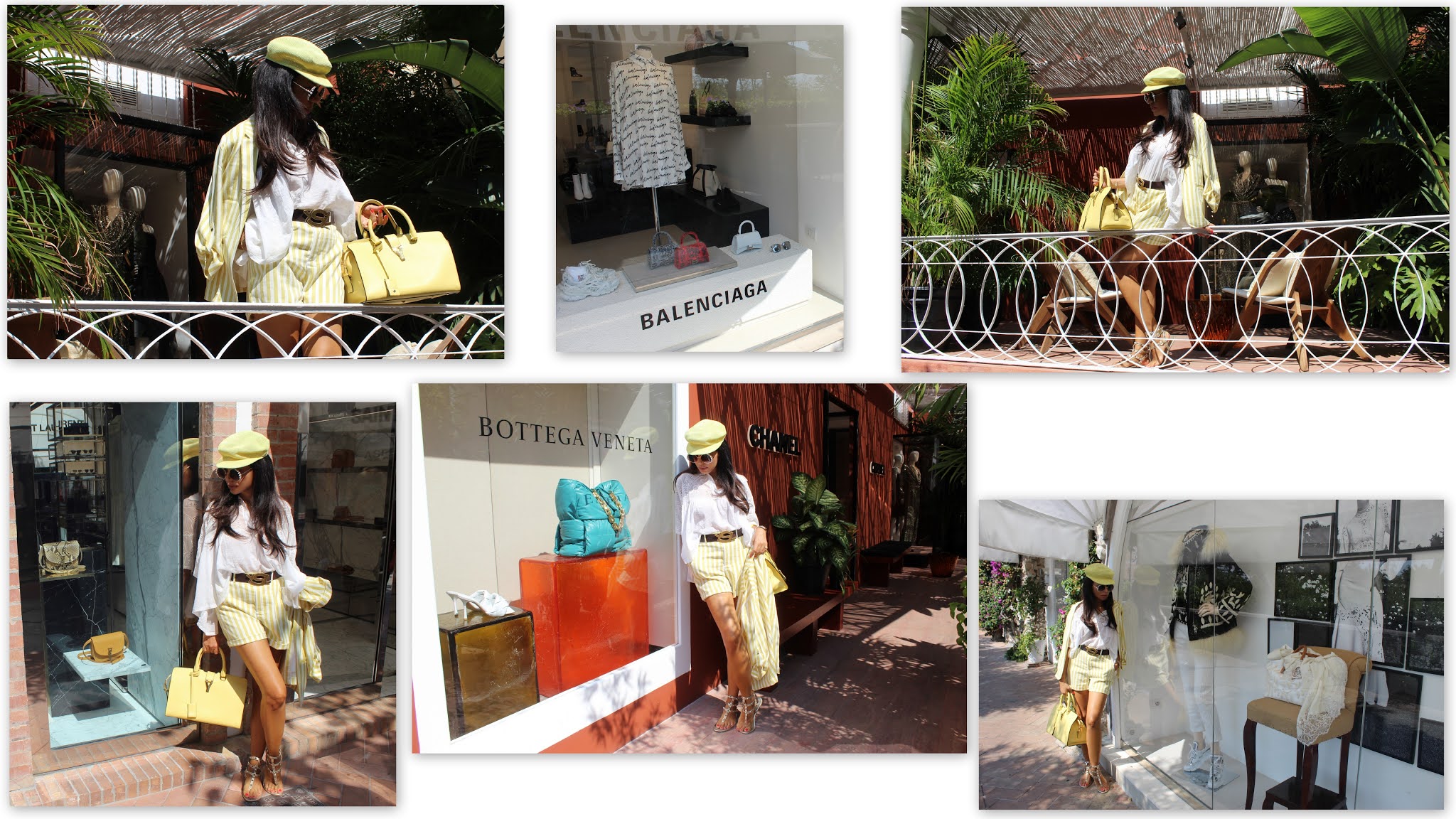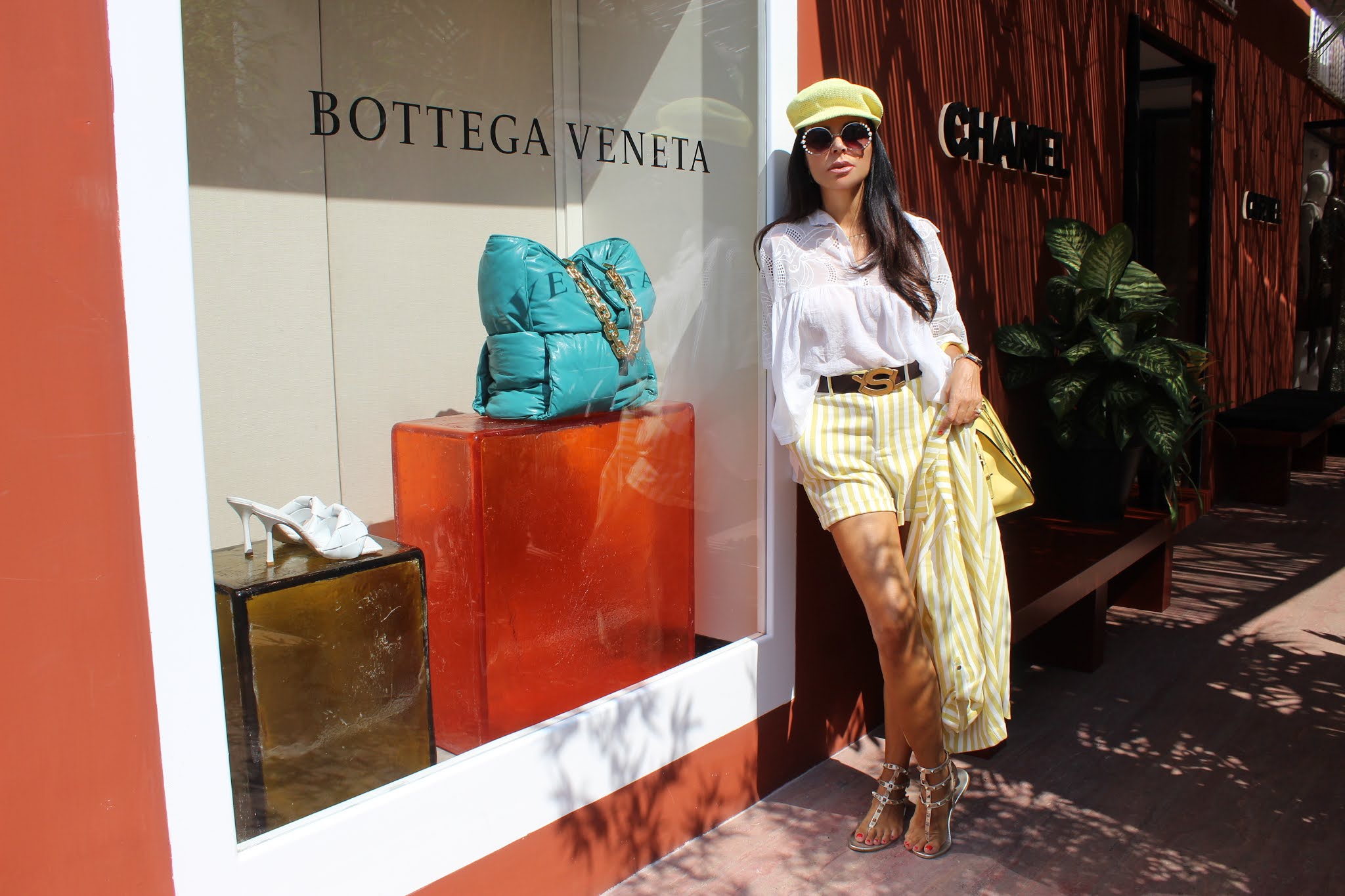 Shopping in Capri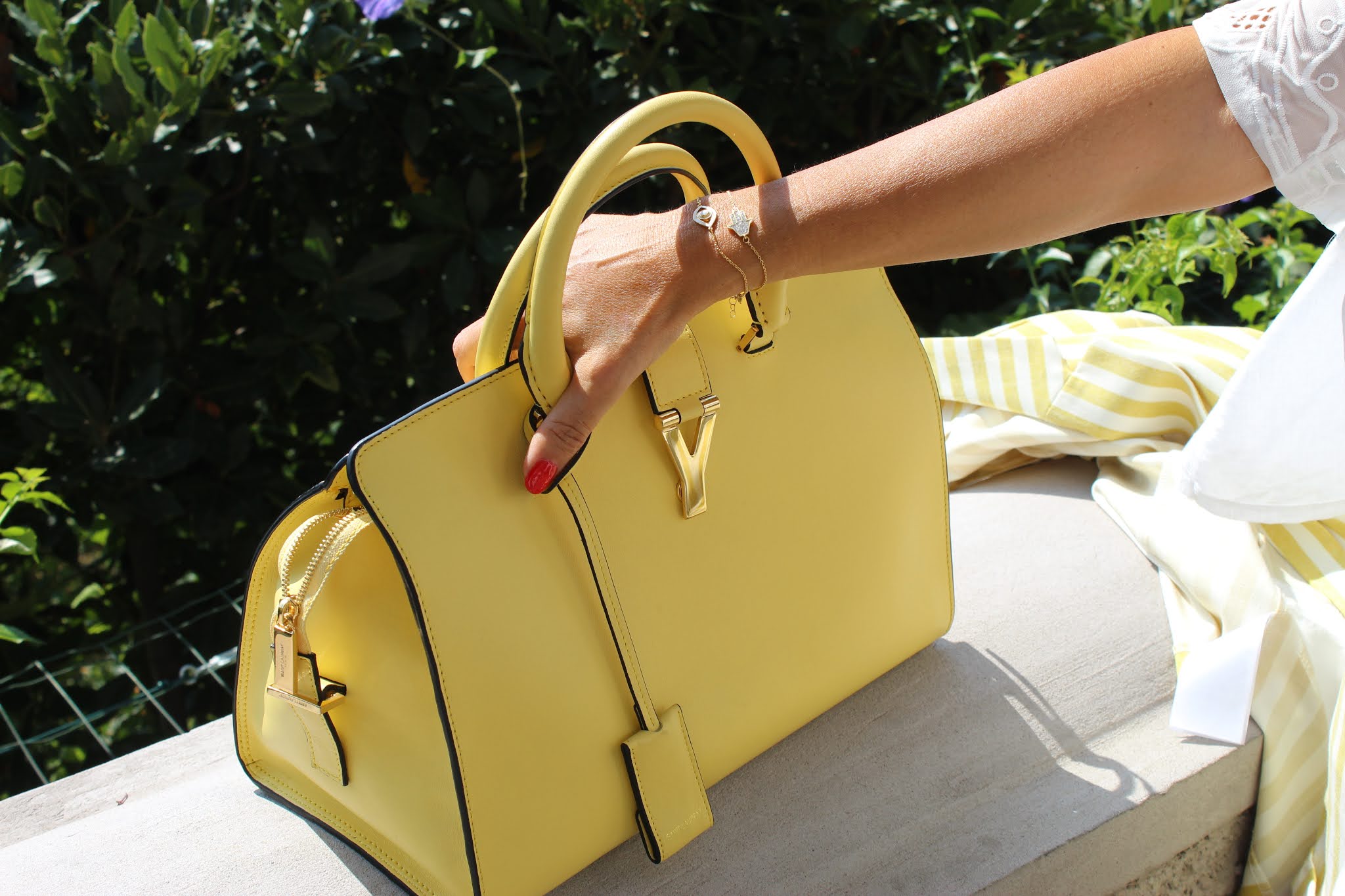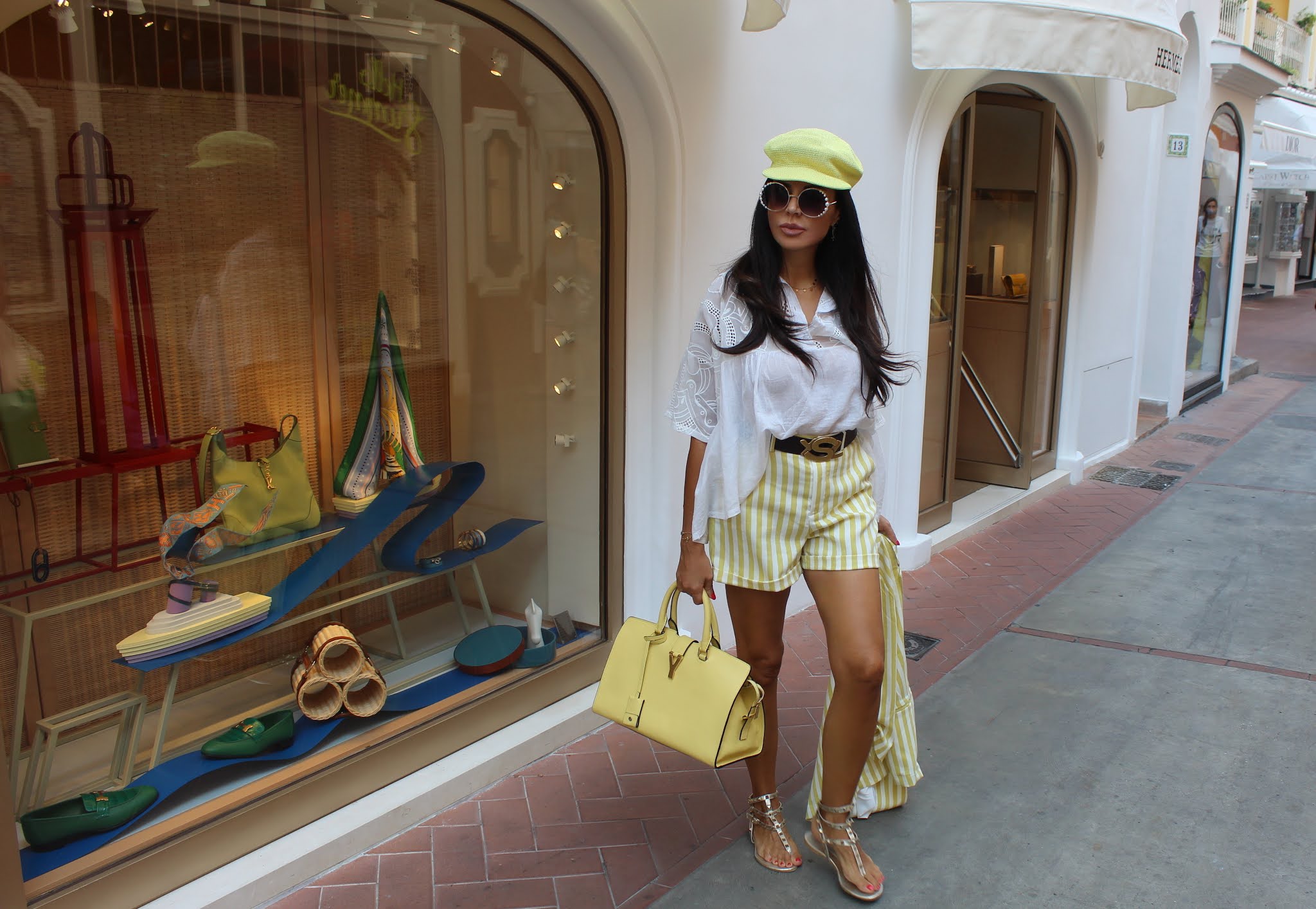 Photos: Oigres Elirab
I was wearing:
Only via Unique boutique suit
Netali Nissim bracelets

YSL belt and bag
Valentino sandals