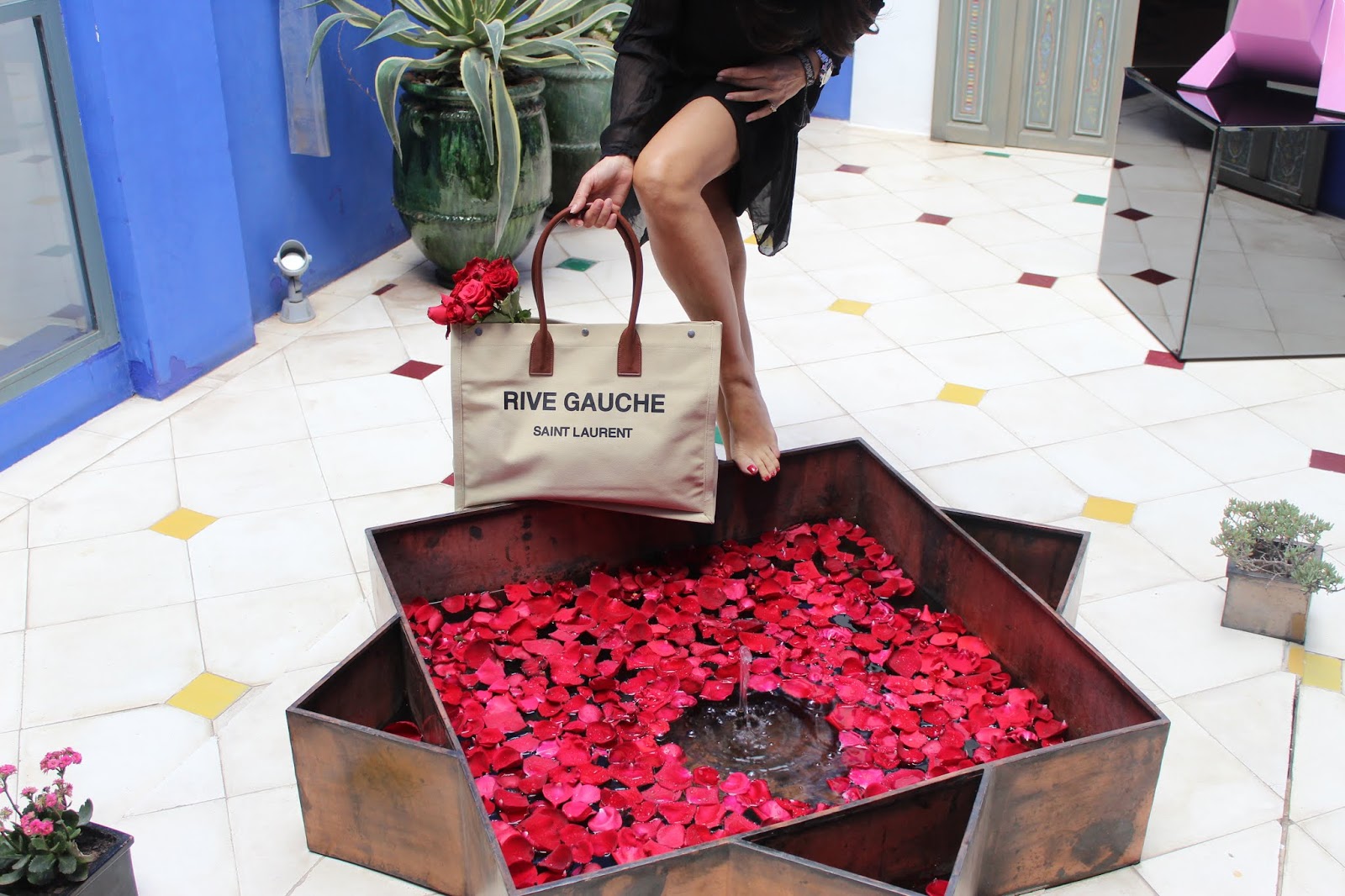 Marrakech ha alcuni degli hotel più belli che abbia mai visto nel mondo.
Se vuoi vivere la città autentica non puoi perderti l'esperienza del Riad.
Soggiornare in un Riad è come dormire nella tradizione tra tappeti e tè alla menta.
Sto parlando delle antiche dimore padronali marocchine, alcune delle quali ospitano gli
hotel più d'atmosfera in città. A Marrakech ce ne sono tantissimi,
alcuni di lusso, con attenzione al design e ai piccoli dettagli che
rendono la vacanza un sogno da mille e una notte.
Lontano dal caldo, dal rumore del traffico, dal caos cittadino, vi trovi solo pace, tranquillità e lo sciabordio dell'acqua che scorre e l'atmosfera unica dei loro silenziosi cortili.
Perché se è vero che pensando a Marrakech, la
mente va subito agli hammam, alla Medina con i suoi vicoli, ai souk
dove fare shopping sfrenato, ai locali più chic, se si organizza una
vacanza in questa splendida città, è bello dormire e sognare nella pace
di un Riad.
Queste strutture si affacciano su un cortile interno solitamente decorato con mosaici colorati e grandi fontane.
Nella città ce ne sono molti, anche completamente ristrutturati e trasformati in piccoli "boutique" hotel, ricchi di fascino e comodità, dove è possibile sognare tra atmosfere fatate e assaporare una tipica colazione in terrazza o a bordo piscina.
Soggiornare in un Riad è il modo migliore per vivere atmosfere autentiche, p
er un'immersione totale nella cultura locale.
Per il mio soggiorno a Marrakech ho scelto il Riad Goloboy.
Arte e creatività, un pò di ironia e tanto colore:
sono queste le chiavi di questa tipica abitazione marocchina che aprirà le porte del
vostro cuore.
Una vera oasi di pace nel cuore della Medina,
con un sobrio ingresso che non rivela il lusso e il piacere riservati
alla famiglia, per scoprire i codici dell'ospitalità marocchina.
I colori delle camere del Goloboy sono così
vivaci e accattivanti, da lasciare senza fiato. Ogni suite è un'opera d'arte.
Indescrivibile
il piacere di gustare un tè alla menta, dopo una giornata intensa
trascorsa nel caos della Medina e le intricate viuzze del souk, sulla
terrazza con vista sulla città o rilassarsi nella Jacuzzi sul tetto,
ascoltando
dall'alto i suoni del richiamo alla preghiera del Muezin
.
One of my favorite parts about traveling is trying out different hotels around the world. Morocco has some of the most stunning hotels and architecture I have ever seen!
Marrakech is one of the most beautifully chaotic places I have ever had the pleasure of experiencing.
A Riad is a Moroccan home, or palace, royal in its artisanship, ecologically friendly and intelligent in its architecture. From the outside, this traditional home is often marked by a basic door in an alleyway, unassuming and modest.
However, inside the senses come in contact with the glorious and ceiling-less majesty inside. The courtyard is the centerpiece of this glory as natural light shines down into the building onto a plunge pool, intended to cool the surroundings on a warm day.
The rooms are all connected to this central space.
Courtyards often have gardens as well, representing the notion of a paradise garden in Islam, which is known for its fountains, open sky, and walls encapsulating it all.
A Riad provides one of the few opportunities to experience a place and a time past.
A guest will have a sense of history that is often now only recreated in films and novels.
Morocco is unique in the Middle East and in the world for its distinct blend of cultures. The interweaving of European, Berber, and Arab influences results in an intricate and natural aesthetic shown through its hospitality, peaceful demeanor, and interior décor. Moroccans take a lot of pride from being good hosts and décor is part of this. The room where guests are received is often the most ornate.
Staying in one of the authentic Riads in Marrakech will help you fall into the rhythm of the city, its culture, design, art, and flavors.
A Riad is an inspiring perch from which to comfortably embark on the mystery of Marrakesh.
I enjoyed a traditional Moroccan breakfast each morning which consists of Moroccan bread, goat cheese, jams, honey, mint tea (I drank so much of this throughout the trip!), strong coffee, and orange juice. Oh, and everything is fresh and homemade. Soooo delicious!
I know Marrakech will be a place come back to over and over again, for the food, chaos, riad, and souks shopping.

I chose the Riad Goloboy:




art and creativity, a little irony and lots of colors, these are the keys to this typical Moroccan home that will open the doors of your heart.




The colors of the rooms of the Goloboy are so lively and captivating, that they leave you breathless.

Each suite is a work of art.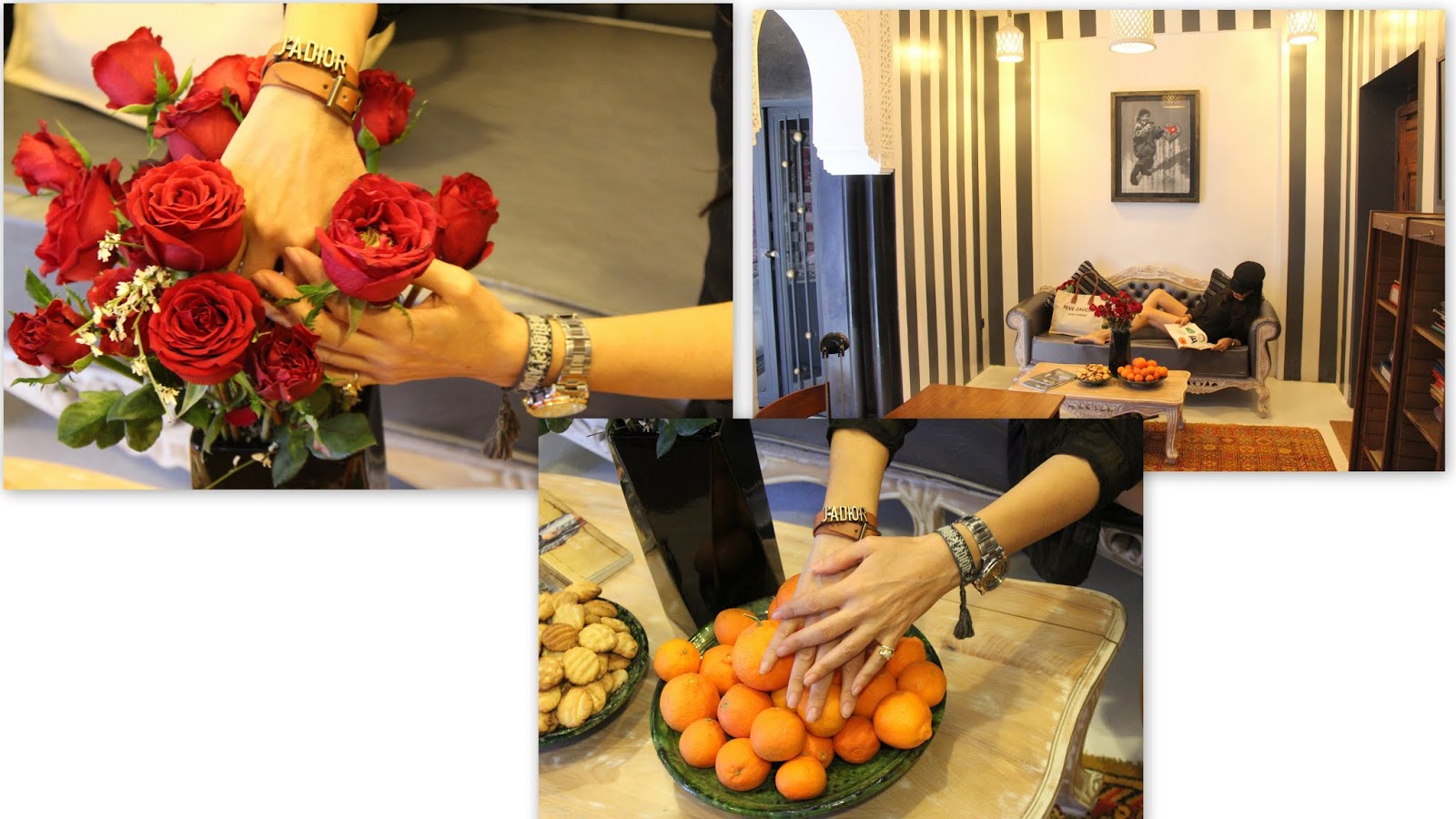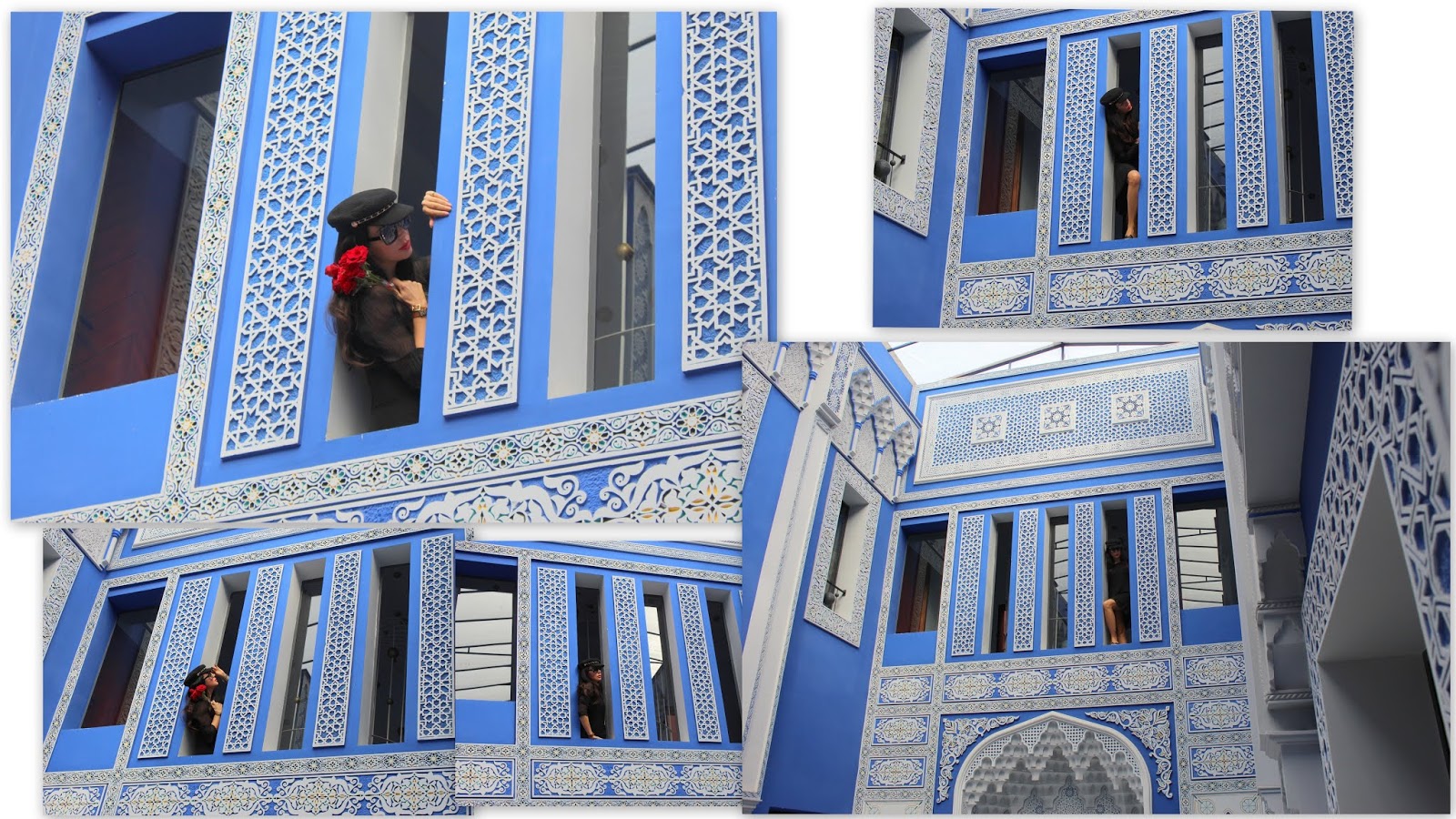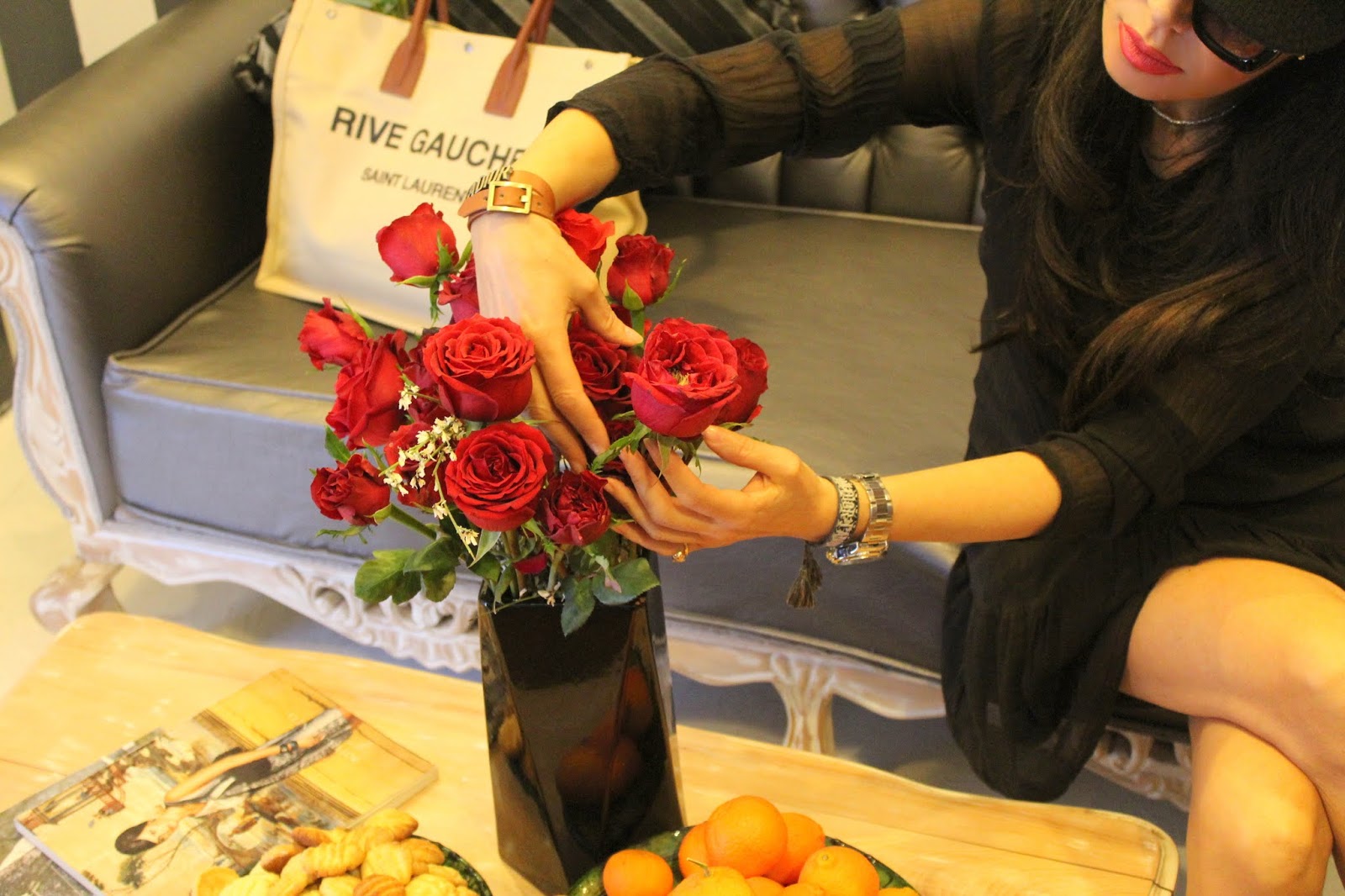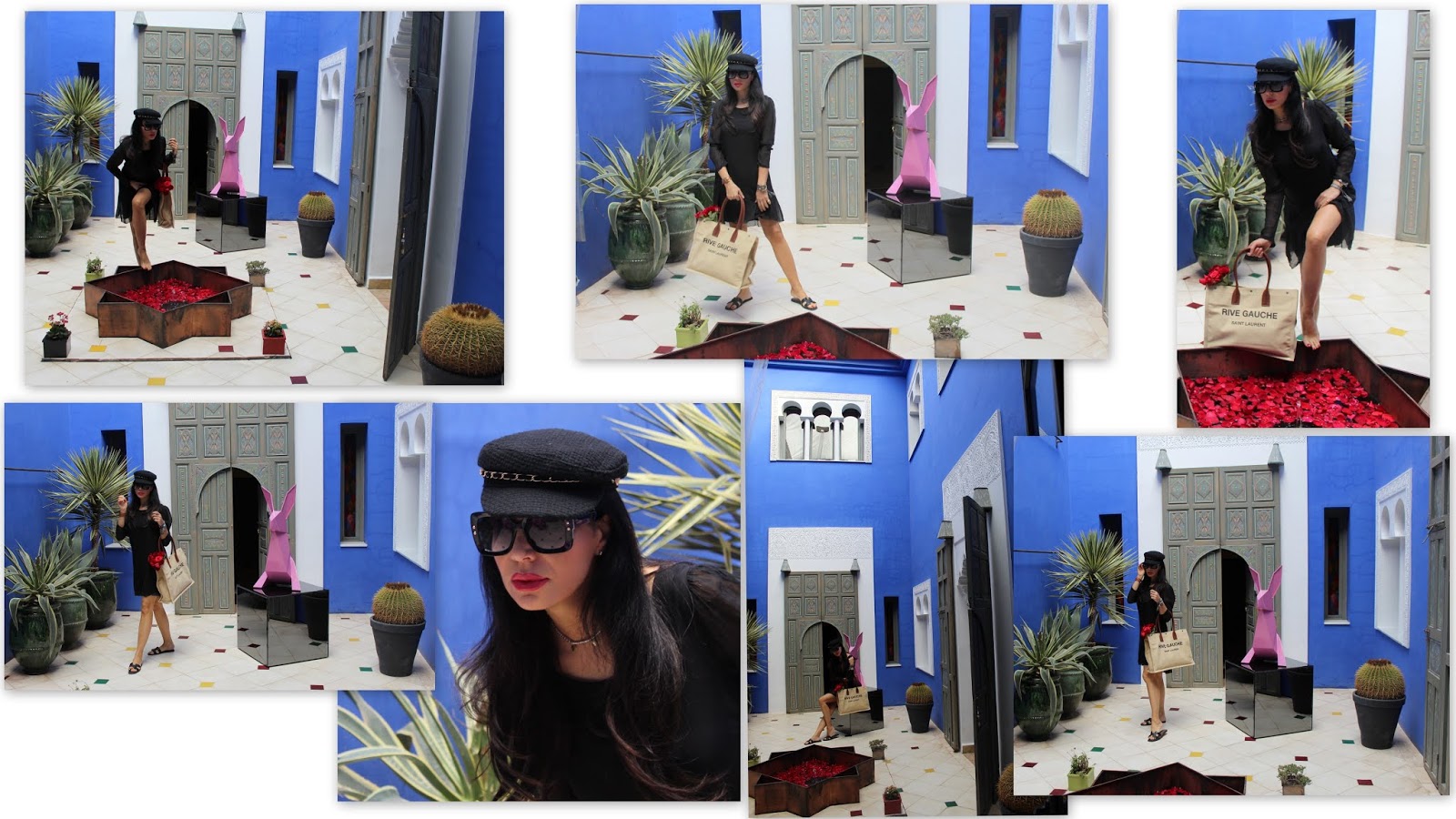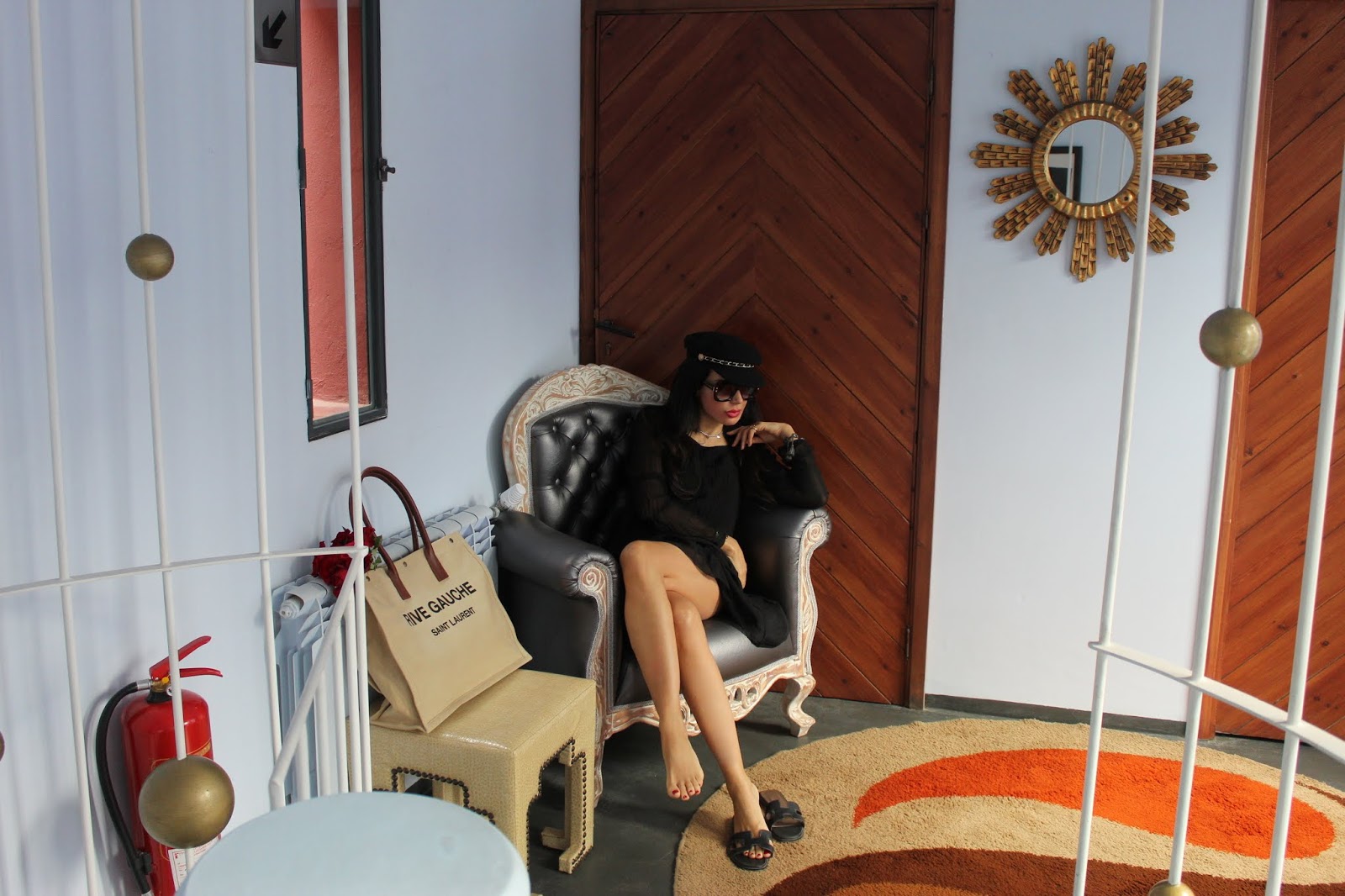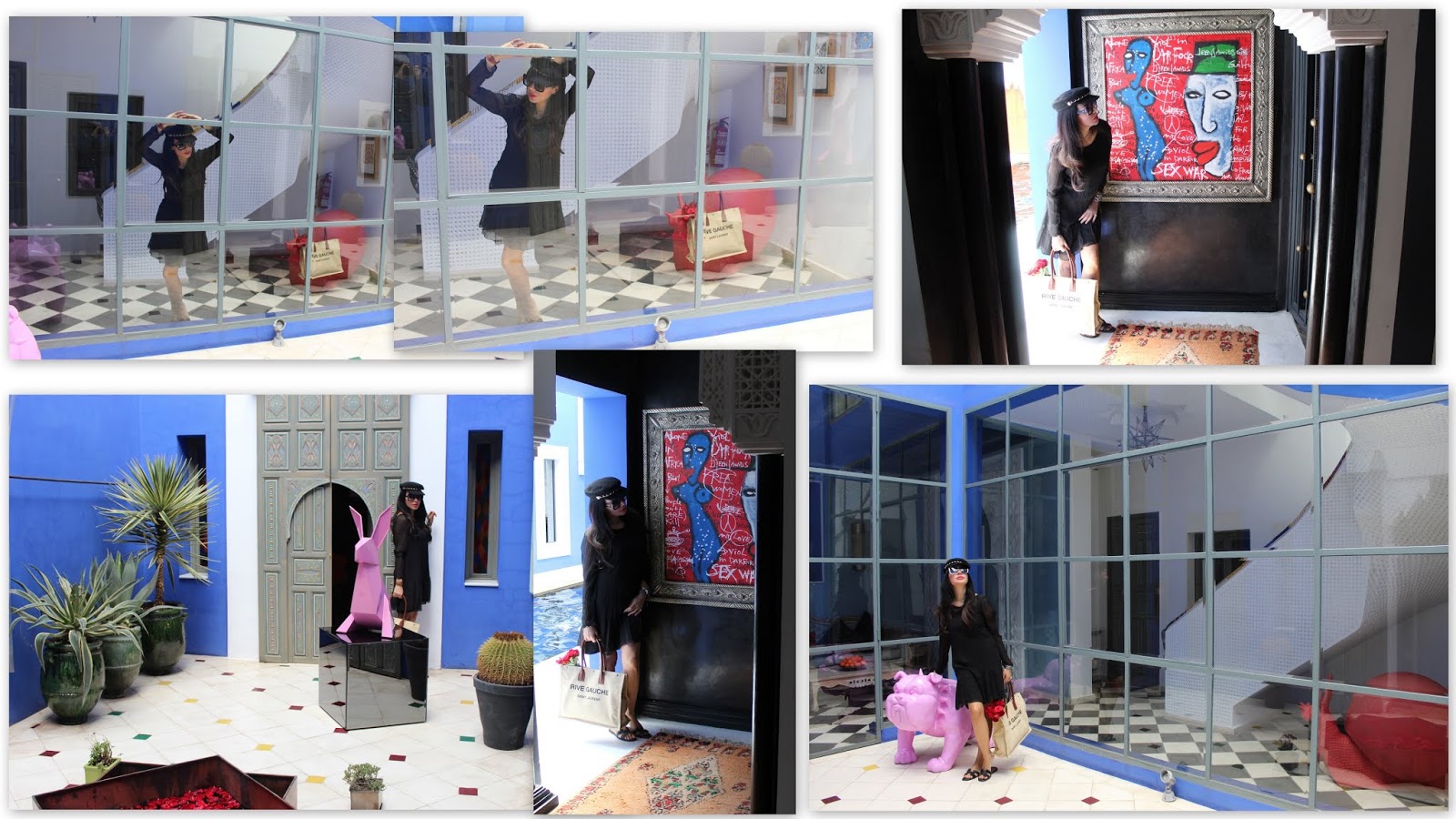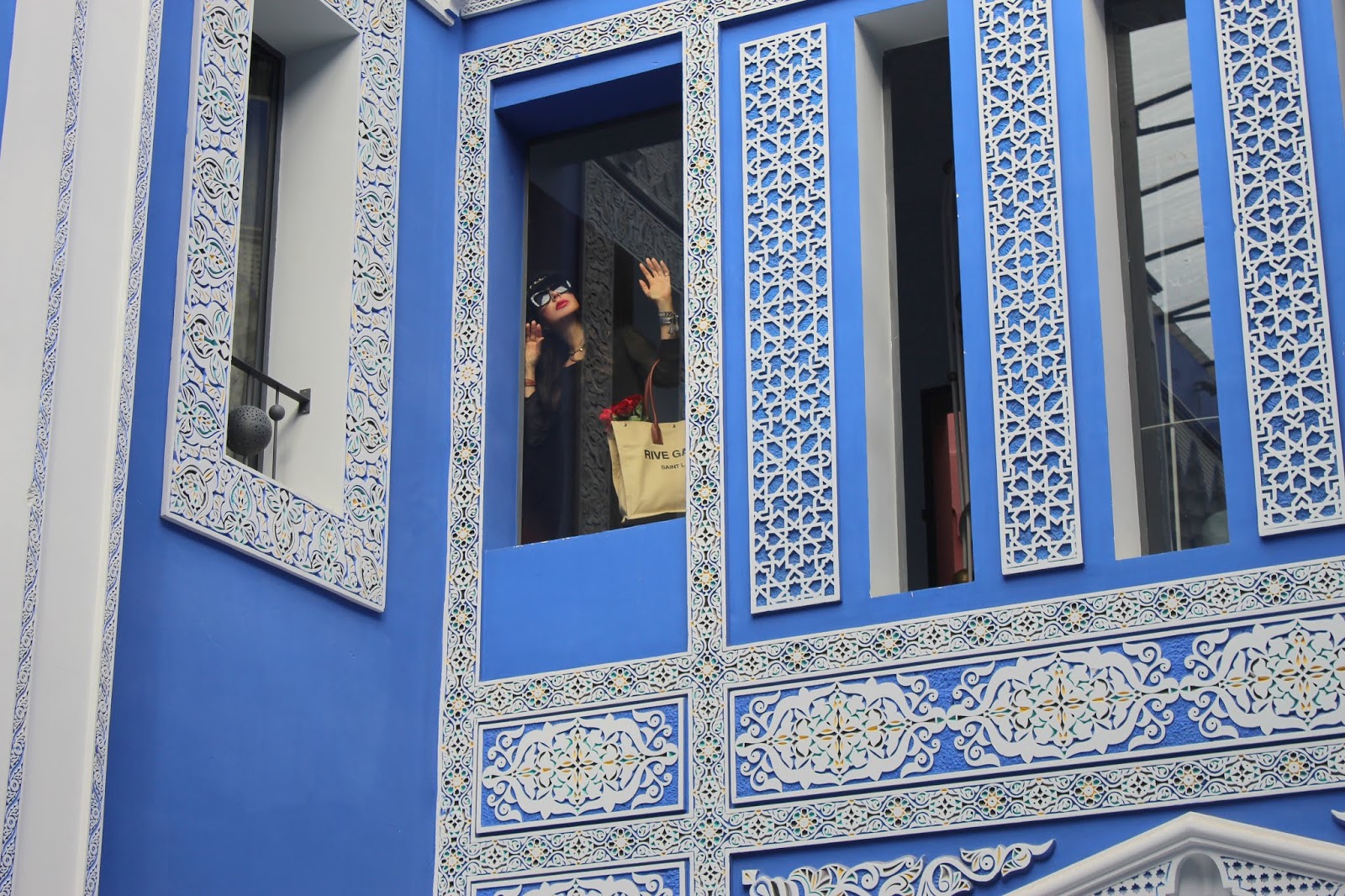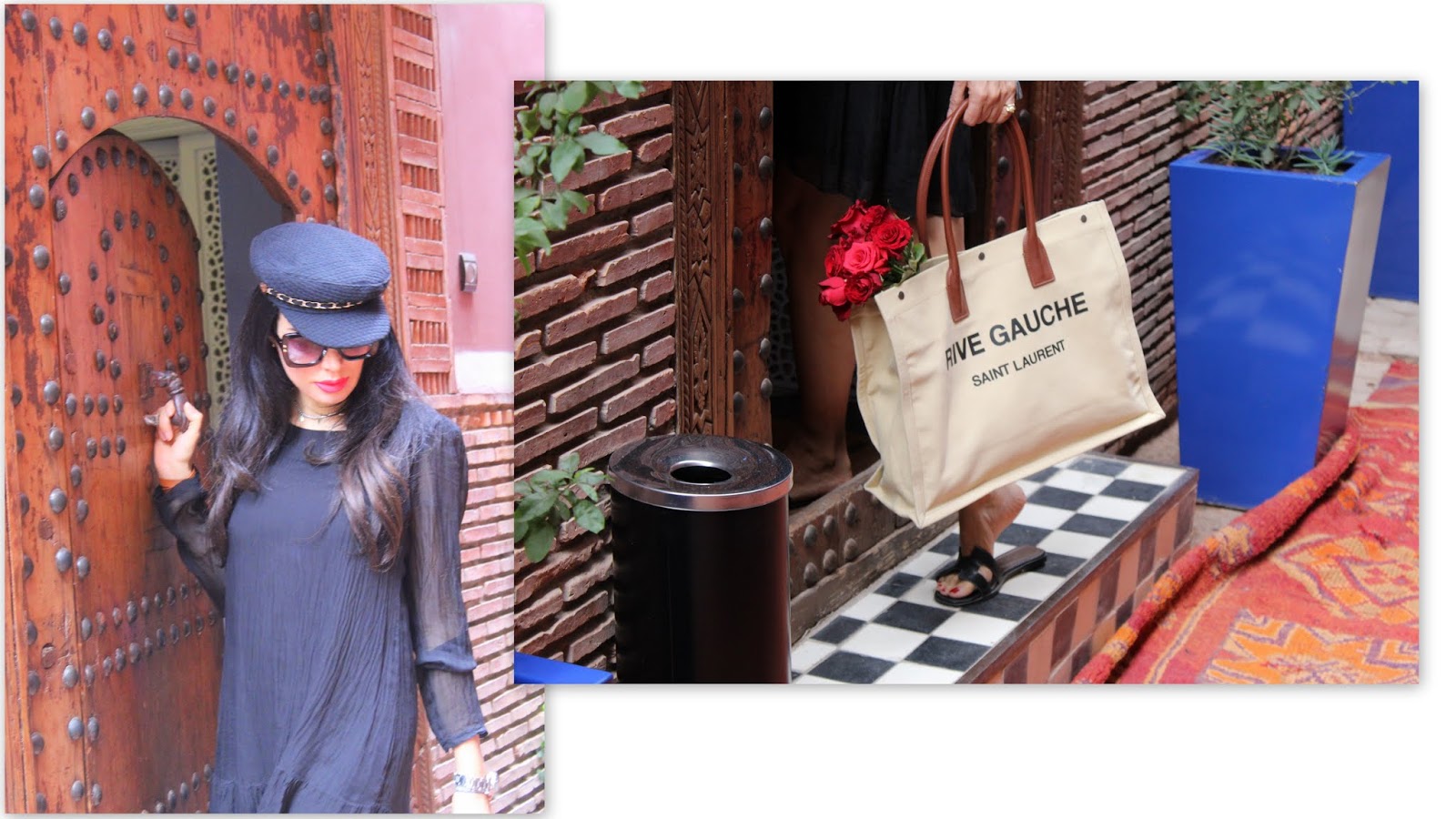 Photos:Oigres Elirab
I was wearing: