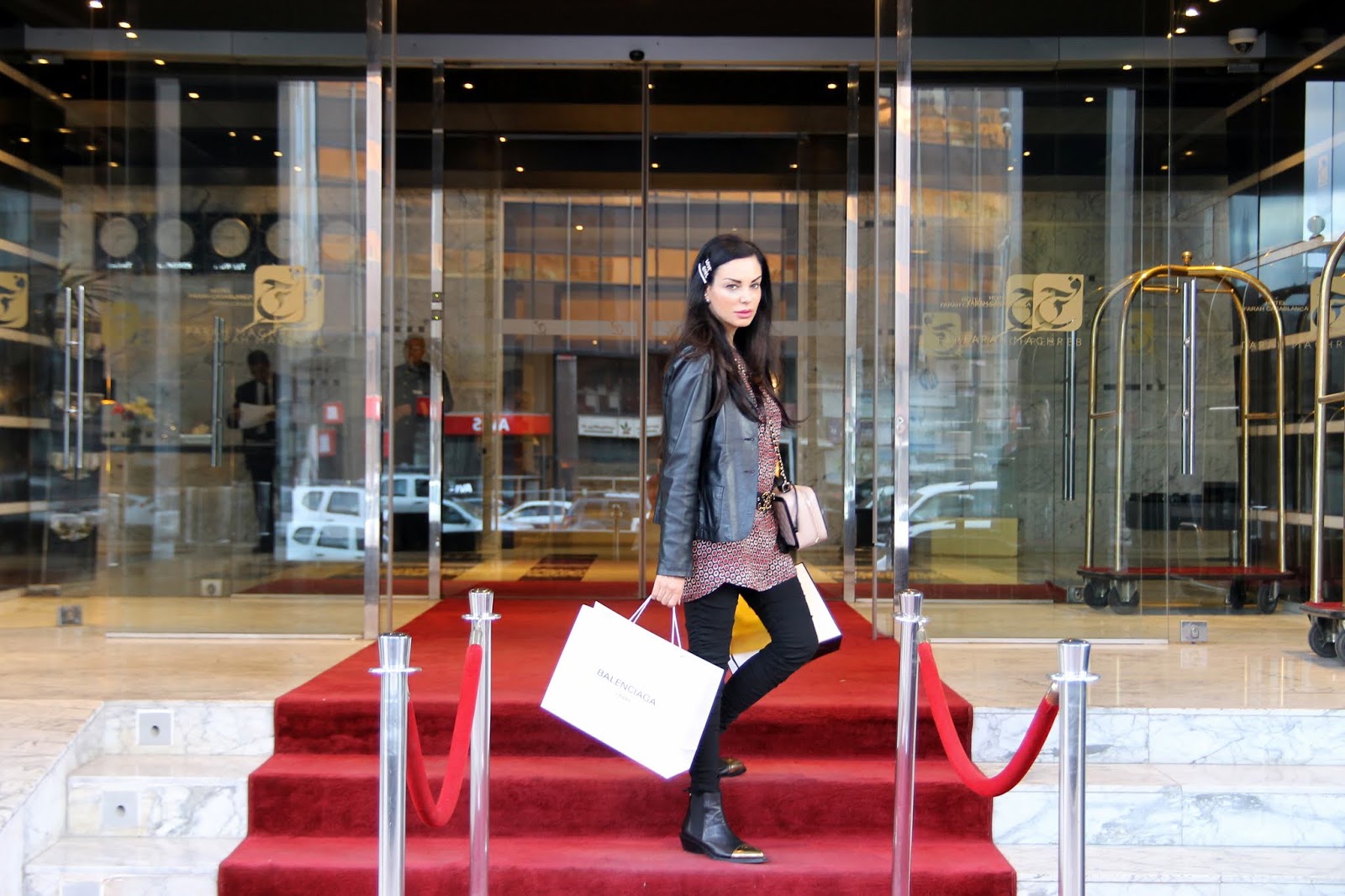 Il Morocco Mall di Casablanca, il più grande centro commerciale del
continente africano, con oltre 250.000 m² di superficie, è senza dubbio una delle più imponenti opere
architettoniche moderne degli ultimi anni.
Un'attrazione all'avanguardia, "un simbolo dell'abilità della loro terra di assorbire le mode e i
trend a livello globale senza perdere la loro identità", afferma Davide
Padoa, Amministratore Delegato dello studio di architettura Design
International che ha eseguito il progetto, in linea con la
cultura occidentale, nella splendida cornice delle coste dell'Oceano Atlantico,
destinata a portare innovazione, divertimento e milioni di turisti in
Nord Africa, un mercato che, dal punto di vista commerciale, rappresenta ancora
un terreno quasi vergine per ogni brand mondiale.
Viaggiare verso il Marocco, in particolare a Casablanca,
per visitare un grande centro commerciale?
Assolutamente no, la città marocchina offre un patrimonio storico ben più ricco di
un, seppur, megamall, come la Moschea di Hassan II, terza al mondo per
dimensioni, la Medina Vecchia, centro storico cittadino, la Cattedrale
del Sacro Cuore, e molto altro… ma, il più grande centro commerciale
d'Africa, è già diventato in breve tempo un'altra attrazione da non perdere
della metropoli marocchina.
Circa 180 milioni di
euro investiti, per una mega struttura in cui sorgono
600 negozi di altrettanti marchi internazionali, come Prada, Louis
Vuitton, Gucci, Dior, Fendi e tanti altri ancora, uniti ad un gran numero di
ristoranti tipici e lounge bar, pronti ad allietare qualche ora di relax
durante una lunga giornata destinata allo shopping.
L'ambiente è senza
dubbio innovativo, tra strutture avveniristiche, suggestive
fontane, che decorano l'ingresso principale, ed uno
straordinario gioco di luci, pronto a trasportare i visitatori in
un'atmosfera più simile alle cornici chic di Dubai, piuttosto che
quelle della seppur affascinante Casablanca.
Per chi non ha intenzione
di dedicare tutta la giornata alla shopping, poi, il Morocco Mall offre
una vasta gamma di intrattenimento, soprattutto per i più giovani, a
partire da "Aquadream" il gigantesco acquario da un milione di
litri, che include un grande ascensore di vetro al proprio interno in
modo tale che i visitatori si sentano come se fossero sott'acqua.
E' il più
grande del mondo ed è alto oltre 30 metri mentre contiene più di 3mila
pesci e altre specie sottomarine dentro le sue mura acriliche spesse 12
centimetri.
L'acquario è un vero e proprio pezzo di oceano sulla
terraferma, al proprio interno vi è una vera barriera corallina e
migliaia di pesci colorati così come squali e razze.
Sono inoltre presenti all'interno del megamall un cinema Imax 3D, con uno schermo
di 16 metri di altezza per 20 metri di larghezza,
e il suggestivo parco giochi chiamato "Adventurland", dotato di
diverse attrazioni mozzafiato.
Una location veramente da sogno, esattamente come recita lo slogan ufficiale del Morocco Mall, "Straight from your
dreams", per trascorrere una giornata decisamente particolare nella già interessante cornice di Casablanca.
Indosso una tunica stampata e un paio di pants in seta per una visita alla nuova strabiliante attrazione africana, la destinazione non plus ultra per lo shopping e il
divertimento. L'ambizioso progetto diventato monumento dell'orgoglio nazionale per la gioventù marocchina, che lo
interpreta come un simbolo della rinascita e dell'innovazione del Paese.
(Clicca qui per vedere come abbinare le bluse eleganti secondo i diktat della moda estate 2019).
(Clicca
qui
se ti sei perso i miei primi due post da Casablanca).
Promoted as the biggest shopping mall in Africa, the Morocco Mall on the outskirts of Casablanca was inaugurated in 2011 by international pop star Jennifer Lopez amidst great excitement.
Thousands of visitors flocked to the mall in the weeks following the opening, with live performers providing entertainment at different locations throughout the mall.
A luxurious western-style mall which boasts a host of designer-name stores, including Gucci, Dior, Ralph Lauren, Prada, Fendi, and Louis Vuitton. With a shuttle service running between Casablanca's top hotels and the mall it is clear that wealthy foreign tourists are the primary target market for this new venture.
With a range of cafés, fast food outlets and fine-dining restaurants, all tastes are catered for, while retail stores include everything from specialized products to every-day necessities.
In addition to seemingly endless shopping options, visitors to the Morocco Mall have some exciting choices when it comes to entertainment.
The theme park Adventureland offers various adventure activities, with an ice rink, hundreds of high-tech video and simulation games and playgrounds for children of all ages.
Aquadream is a two-story high circular aquarium that allows visitors a 360 degree view of the depths of the ocean. With more than thirty species of marine creatures, darting in and out of the coral reefs and rocks that make up their natural habitat, Aquadream is a fascinating feature of the mall which is both entertaining and educational.
The
aquarium was designed to offer an engaging experience, emphasizing
education and the importance of preserving the world's oceans. The
aquarium immerses guests into a coral reef environment.
The mall's IMAX theater has a screen measuring 16 meters high by 20 meters wide. By means of 3D technology, audiences will feel that they are part of the movie as they explore the depths of the ocean and the mysteries of space.
A truly dreamlike location, just like the official Morocco Mall slogan, "Straight from your dreams", to spend a very special day in the already interesting setting of Casablanca.
I'm wearing a printed tunic and a pair of silk pants to visit the amazing new African attraction, the ultimate destination for shopping and entertainment.
The ambitious project has become a monument of national pride for Moroccan youth, which interprets it as a symbol of the country's rebirth and innovation.
(Click here to shop the most beautiful tunic tops in sale of this SS collection).
(Click here to read my other posts from Casablanca).
Location: The Morocco Mall – مول المغرب – Casablanca – Morocco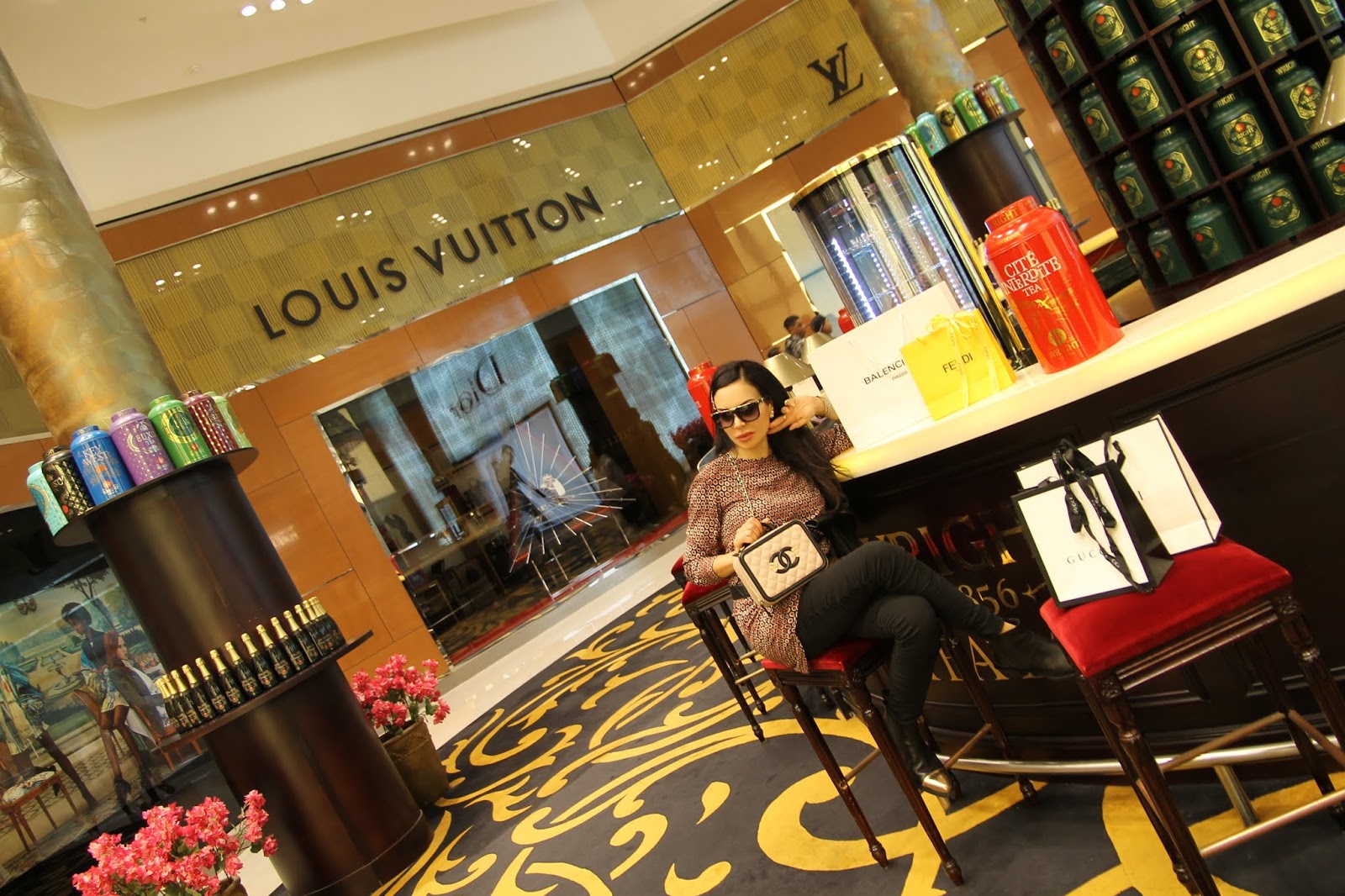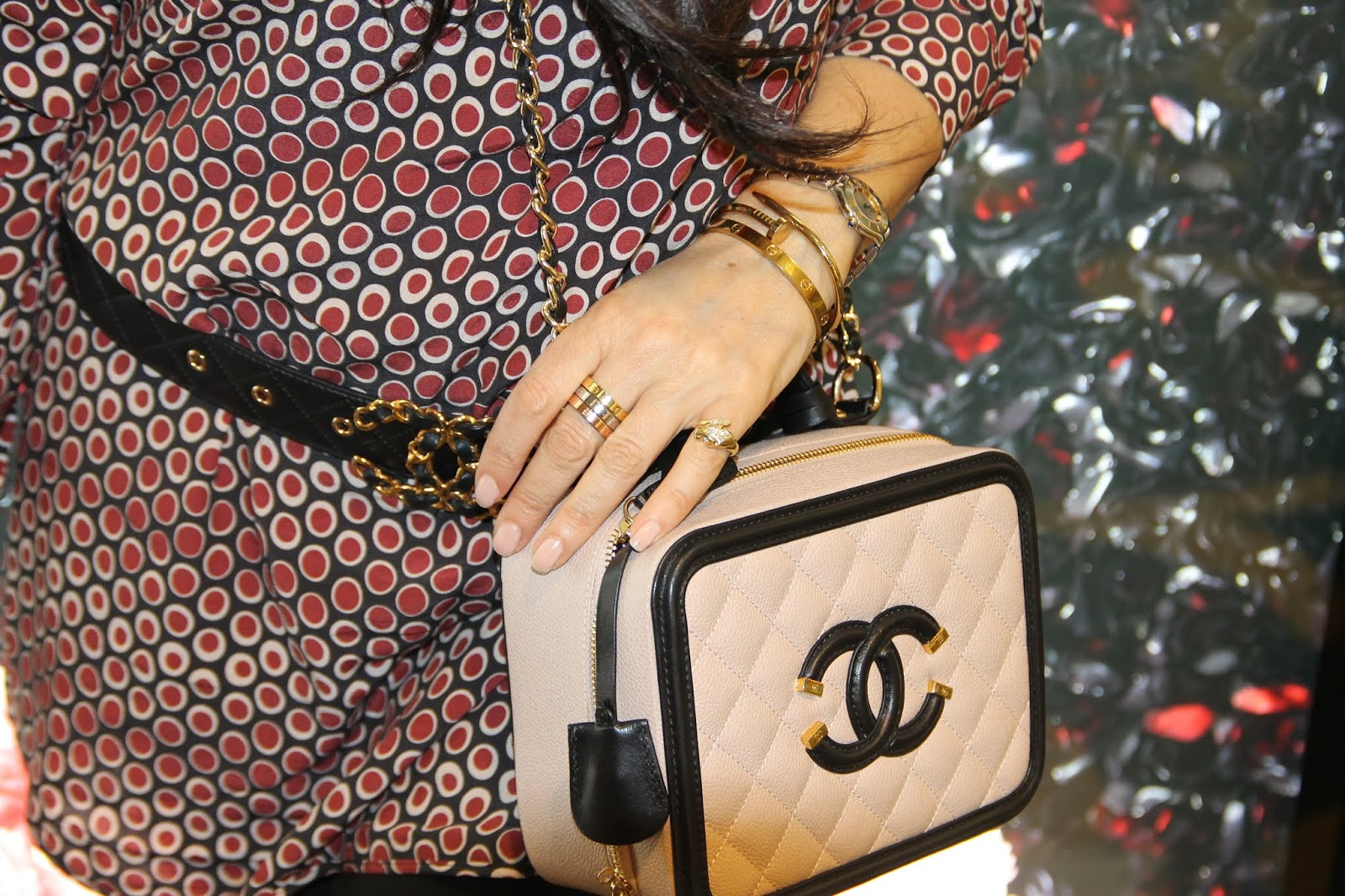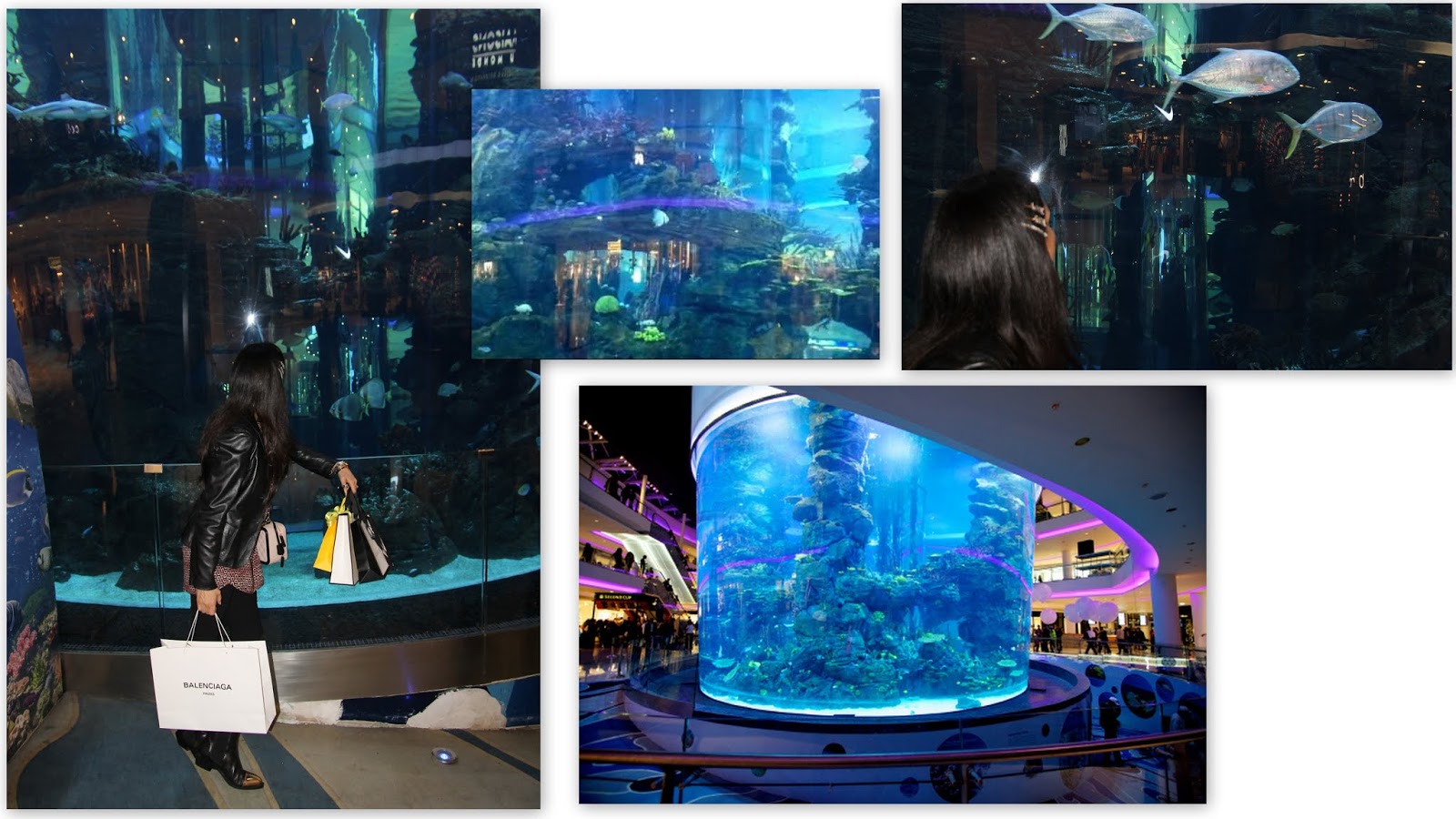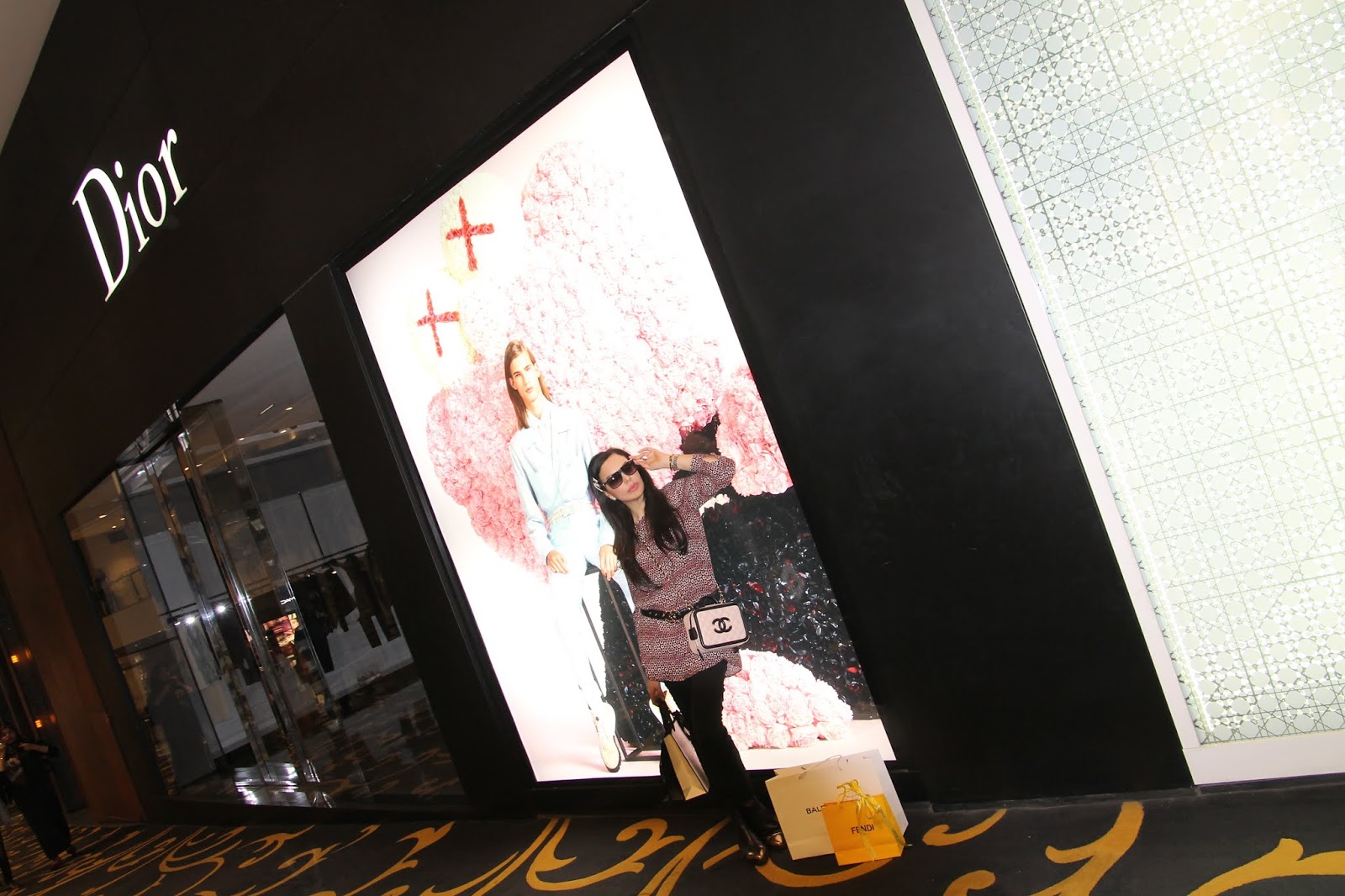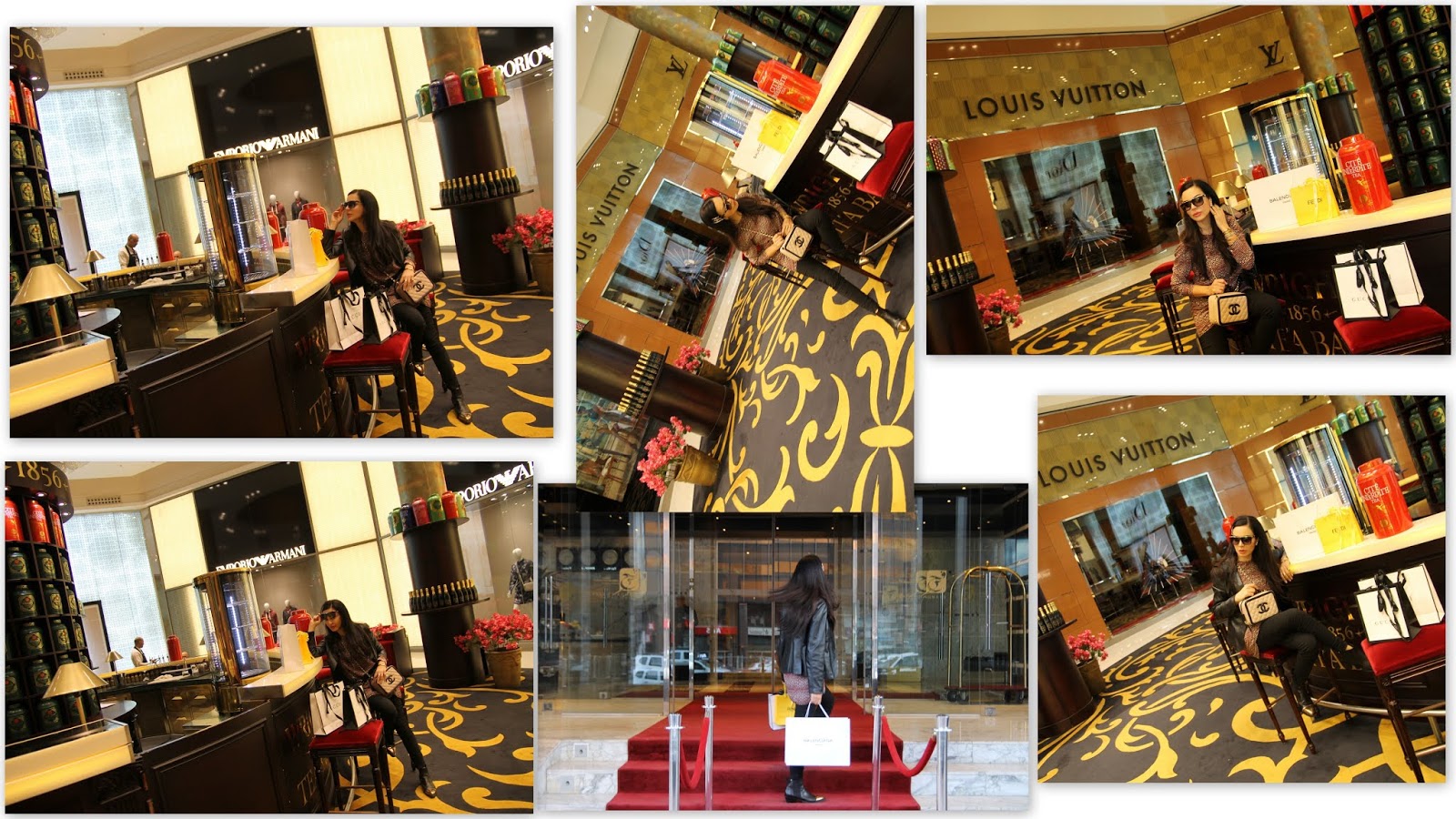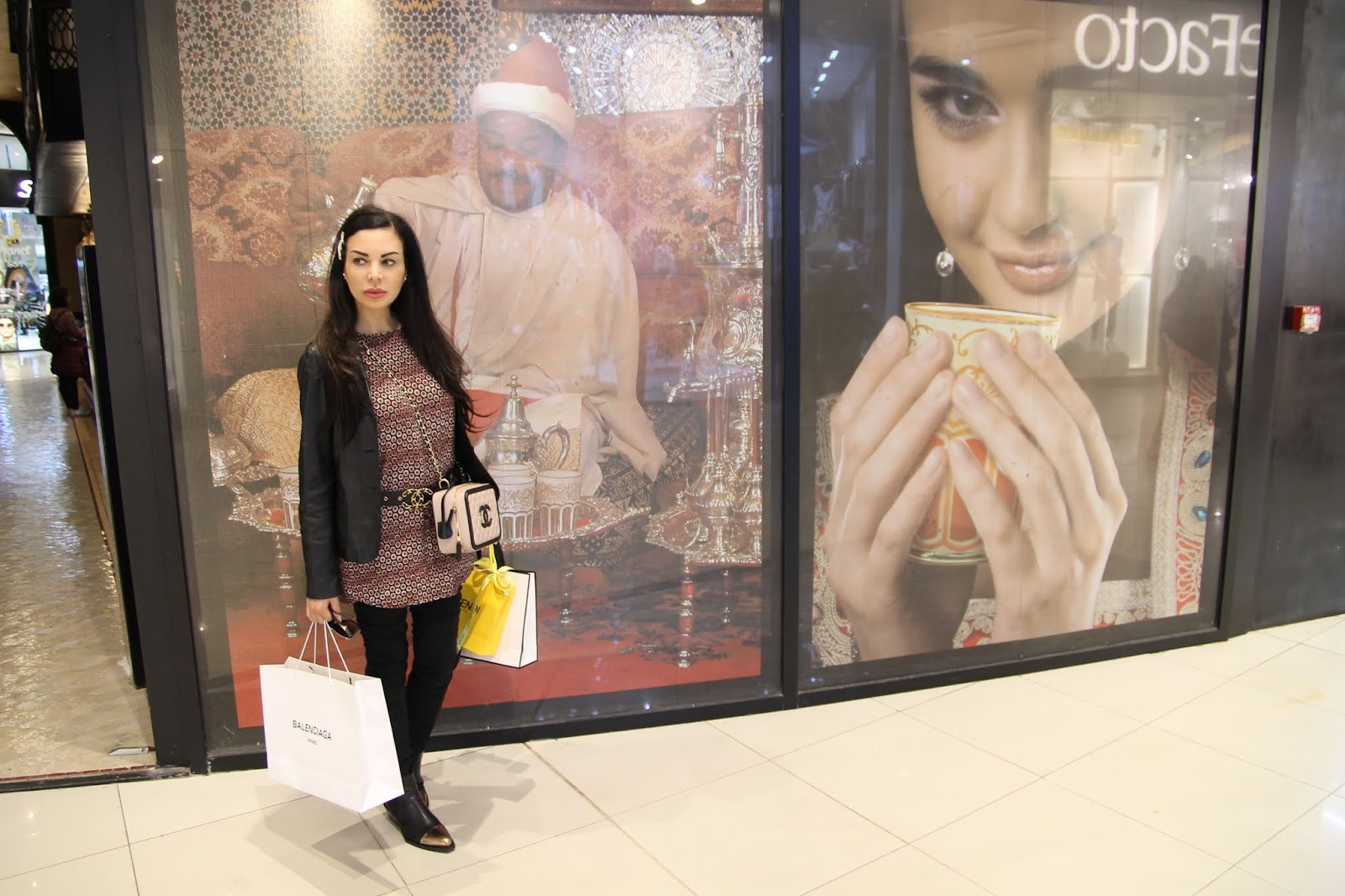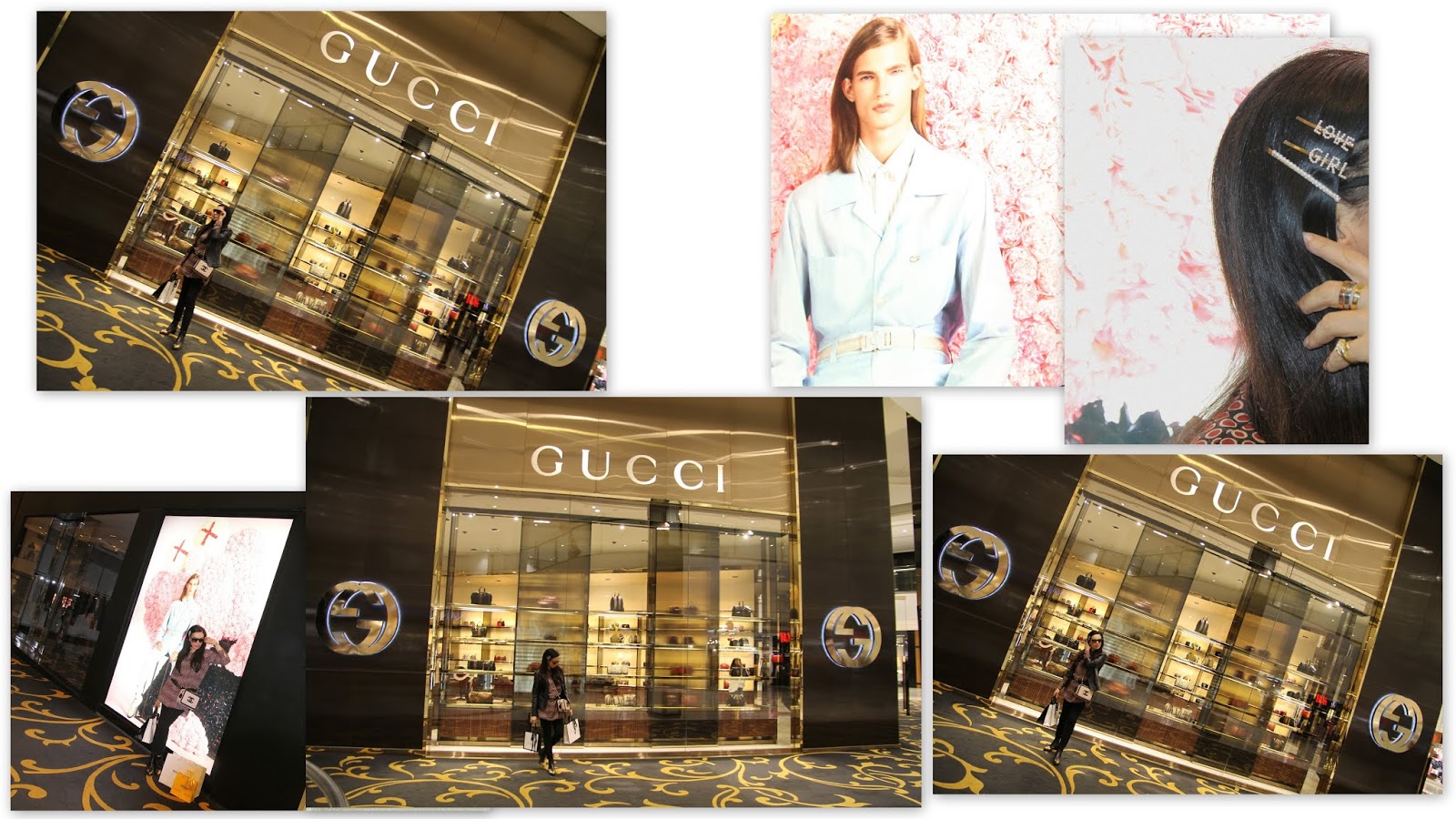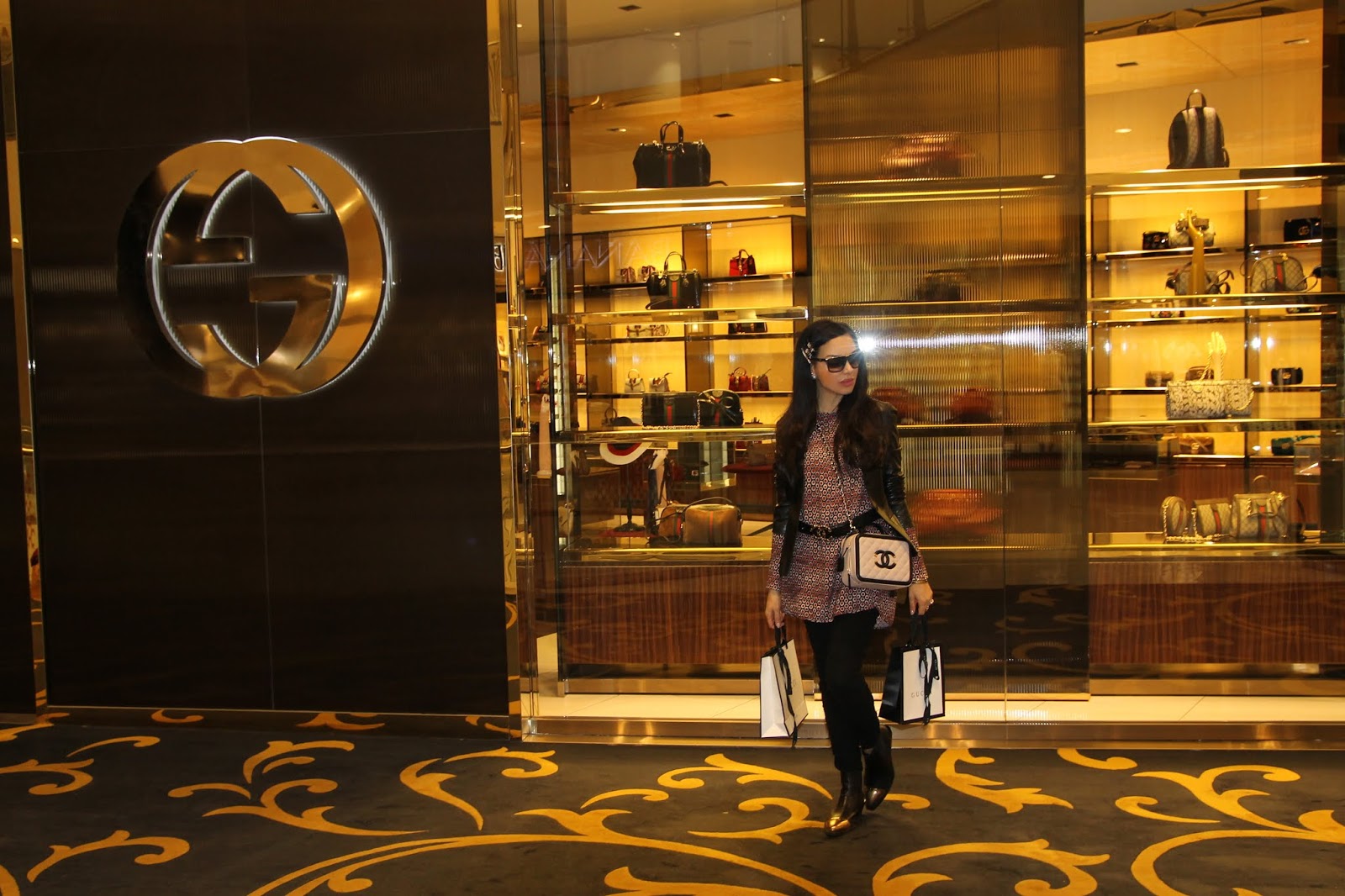 Photos: Jacopo Maria Barile
I was wearing:
Cartier watch, bracelets, and rings