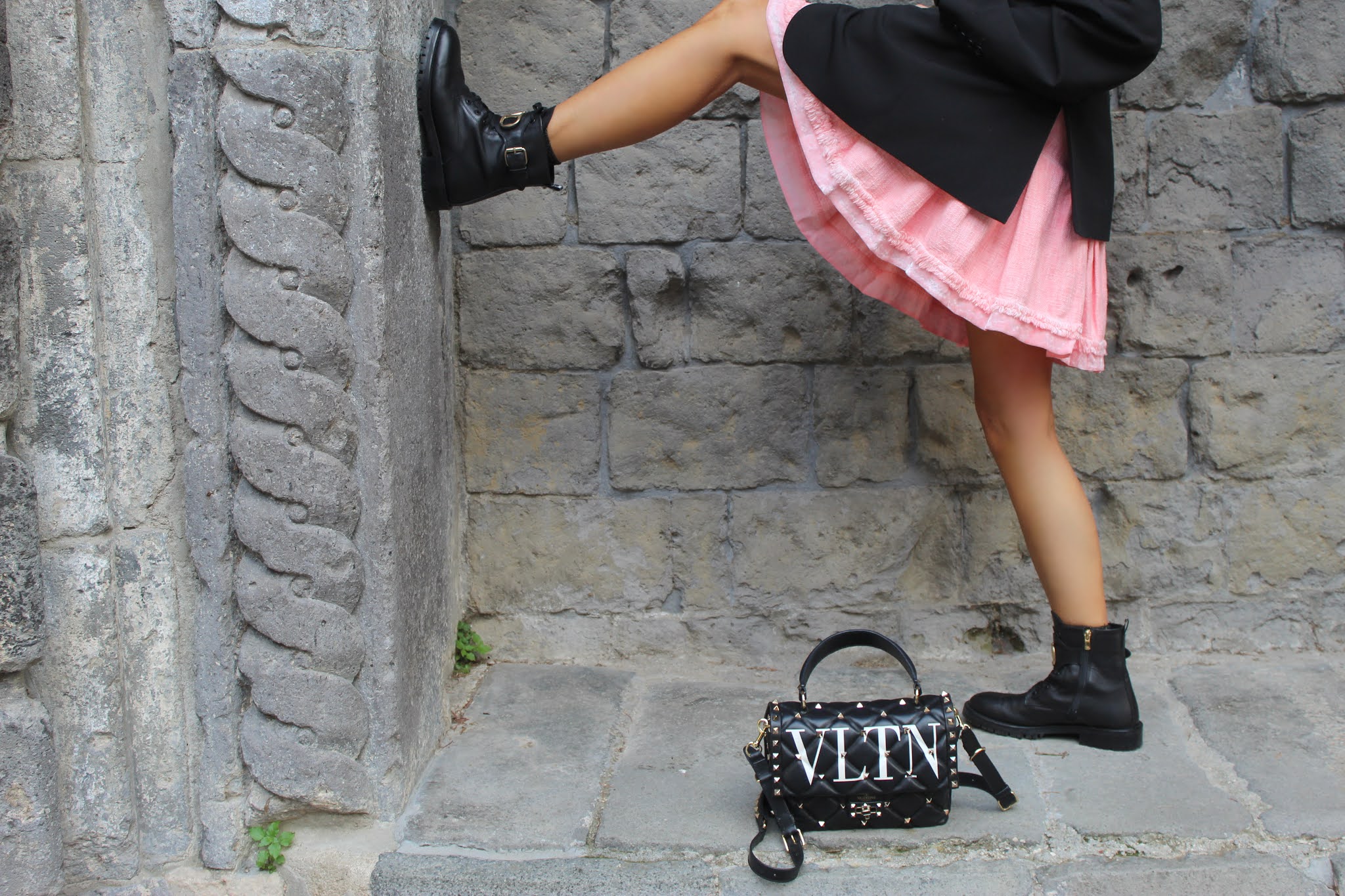 The bigger the better, am I right?
This is officially one of the most popular trends around: the oversized blazer, elevate your style with this one item!
A timeless piece of officewear, pumped up to dramatic volume, featuring big boxy shoulders.
I'm specifically referring to a men's blazer that a woman is wearing… all those manly silhouettes on girls look very sexy!
The oversized, boxy, menswear blazer has taken over the runway and become a street style favorite.
A women's boyfriend blazer is technically cut like a moderate version of the trend we are going for.
Women's blazers usually are cut with a slightly more slender silhouette and if you try to buy them "larger" they won't fall the same way a men's blazer would.
So I suggest either borrowing one from your hubby or boyfriendfriend or heading to the men's department.
The oversized blazer pairs very well with a tee-shirt, mom style jeans, and a pair of combat boots.
You oversized blazer can pair well over a slip dress, or it can be worn as an oversized suit.
This is a classic fashion street style that is easier than you think.
This look is great for going out at night or going to a casual event. Boots work well with this look, and you can pair anything from chunky combat boots to a sleek heeled boot with the dress look and it will work.
If you just want an out of the box option- then try opting for a colored or patterned oversized blazer. This will make much more of a statement so make sure to keep your focal point the blazer and don't add too many competing elements.
You can add some femininity to your oversized blazer outfit by wearing a corset-like top or lingerie-inspired top.
You can also try a leather oversized blazer, which is the newest iteration of the oversized blazer trend.
This trend is one of my favorite options.
It can literally pair well with almost anything as long as you get the balance right.
Remember that the proportions are essential for mastering any "new" fashion trend.
I styled my oversized blazer with a cute pink dress and a pair of combat boots, add immediate polish and I never felt so comfortable…for a menswear-inspired take.
Can you pull off the dad look?
(Click here, here, and here to read more about the oversized blazer trend).
Do you like my outfit?
On my Instagram account (you can found me @expressyoupl) I'll show you all my best outfits.
(Click here to see my different outfit where I was wearing an oversized blazer).
Location: Fountain of Grimoaldo – Avellino – Italy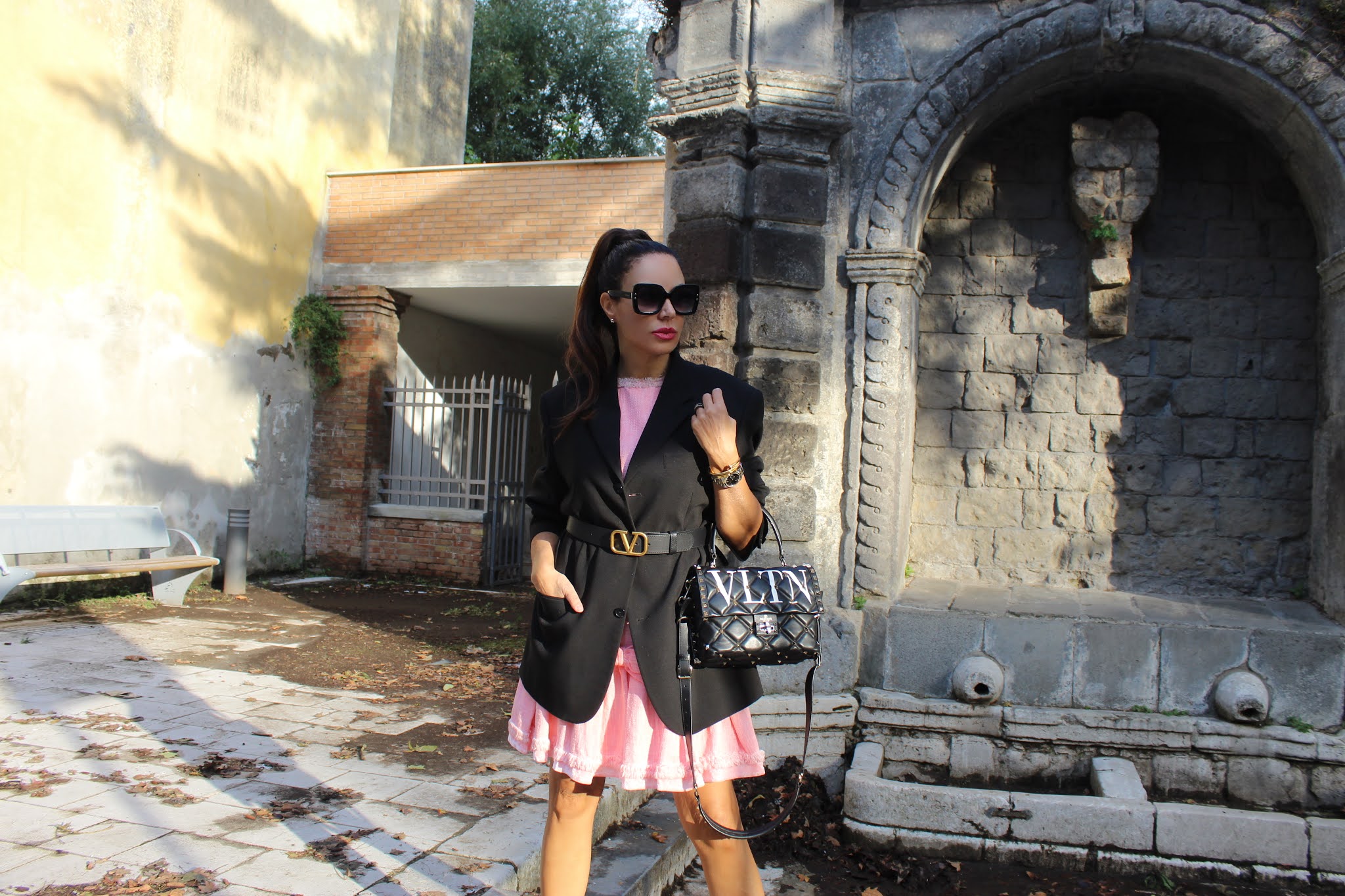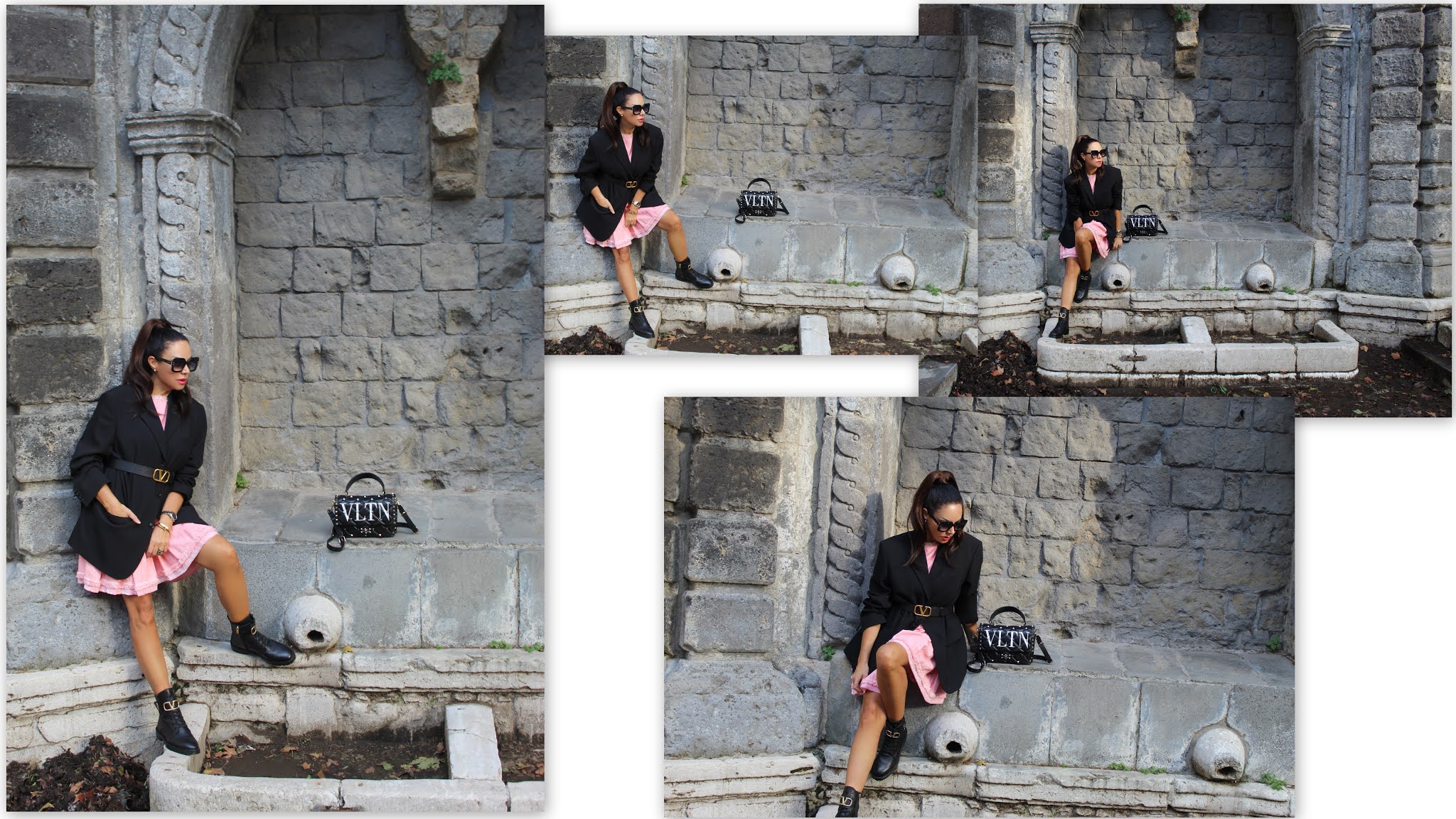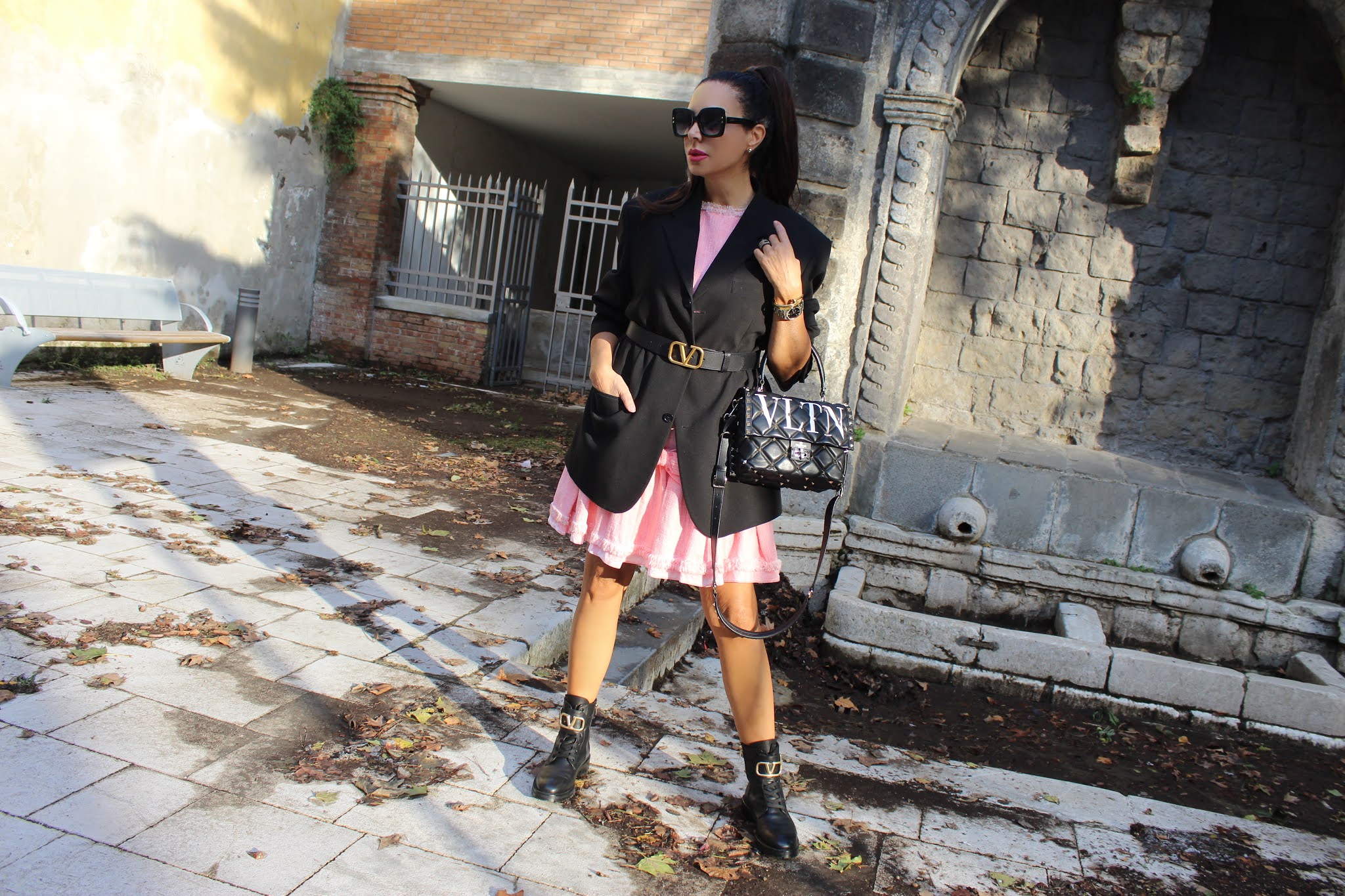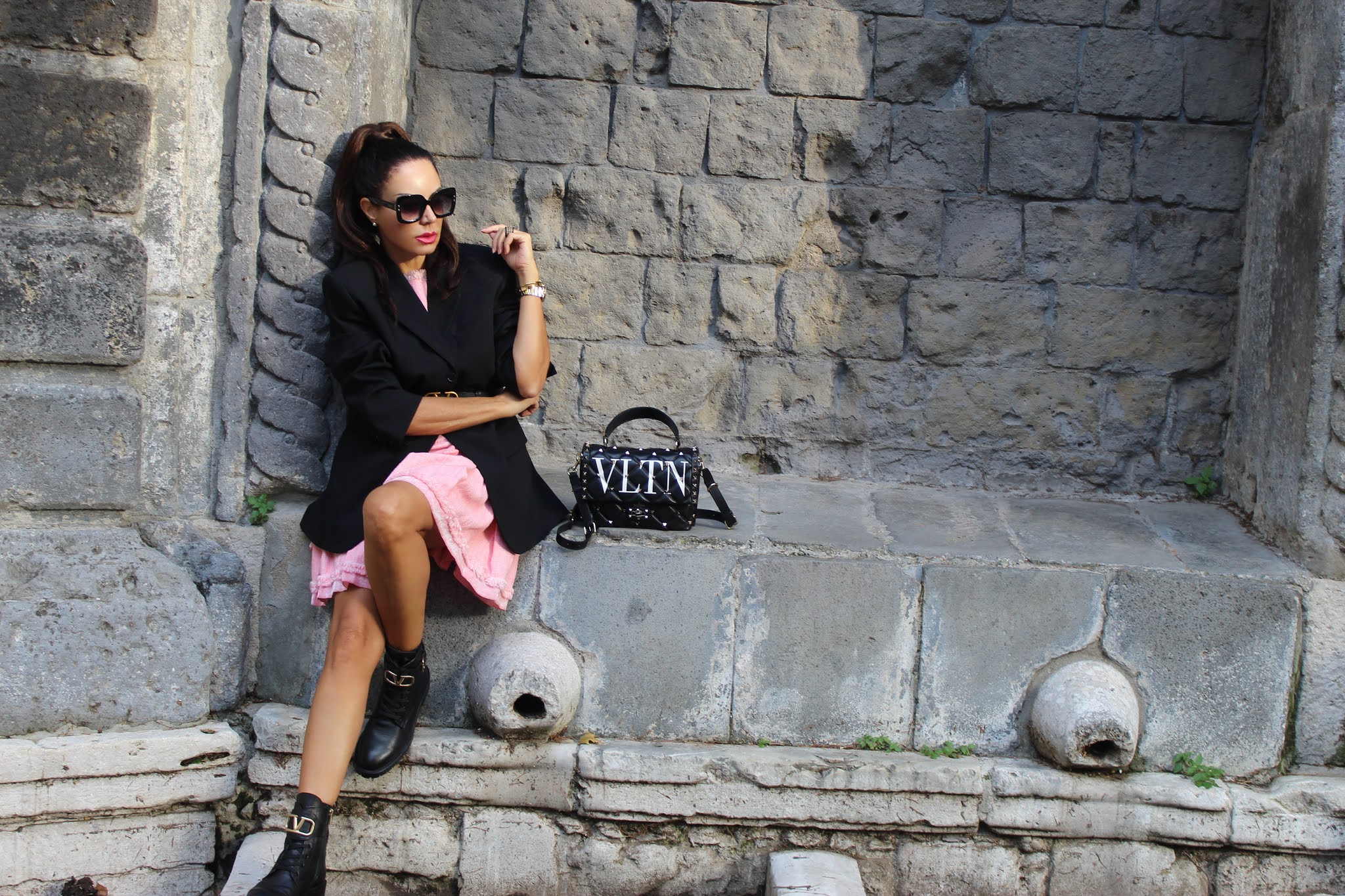 oversized blazer trend alert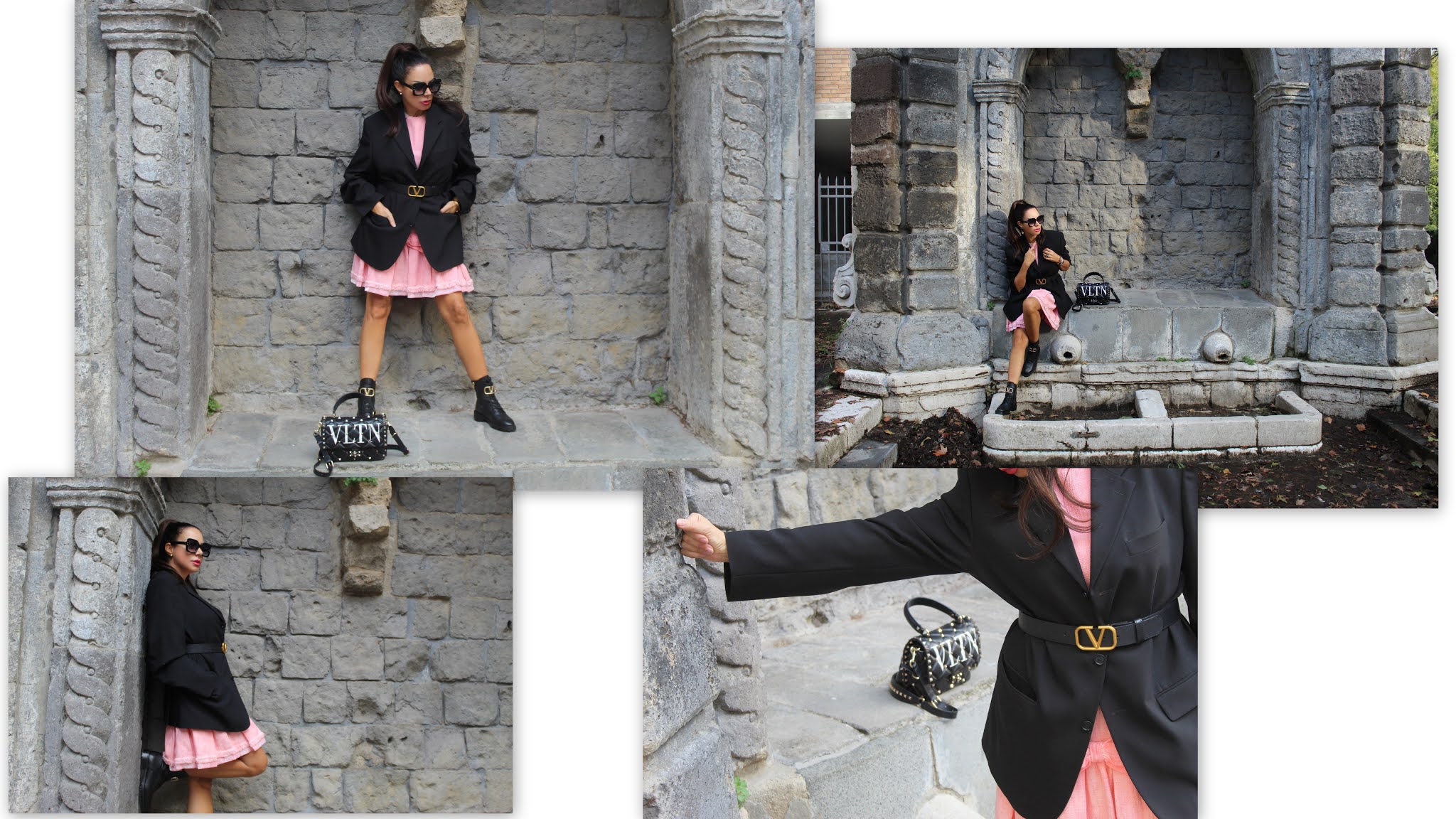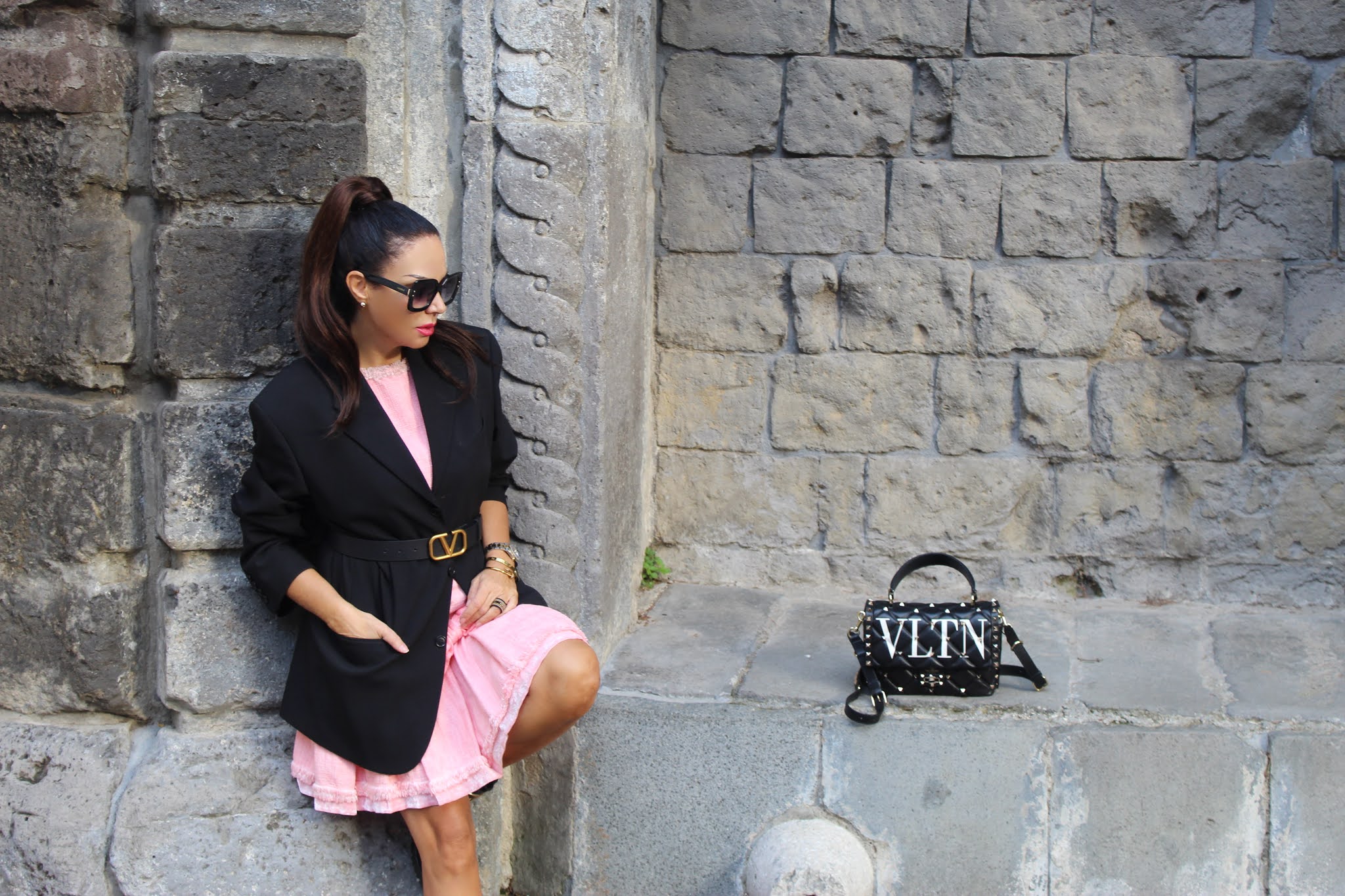 the oversized blazer trend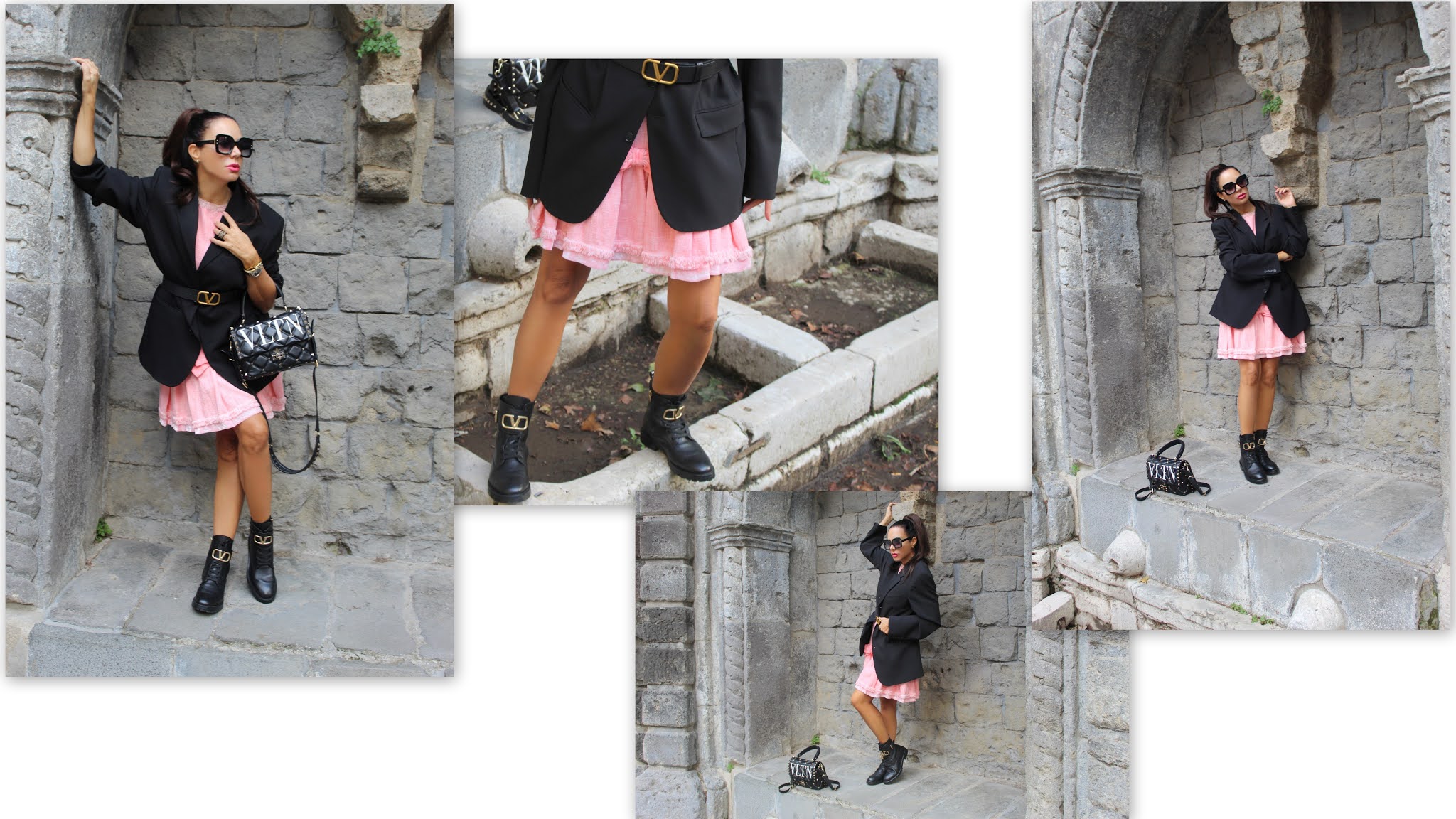 Photos: Jacopo Maria Barile
I was wearing:
Zara man blazer
Twinset dress
Valentino belt, bag, and combat boots