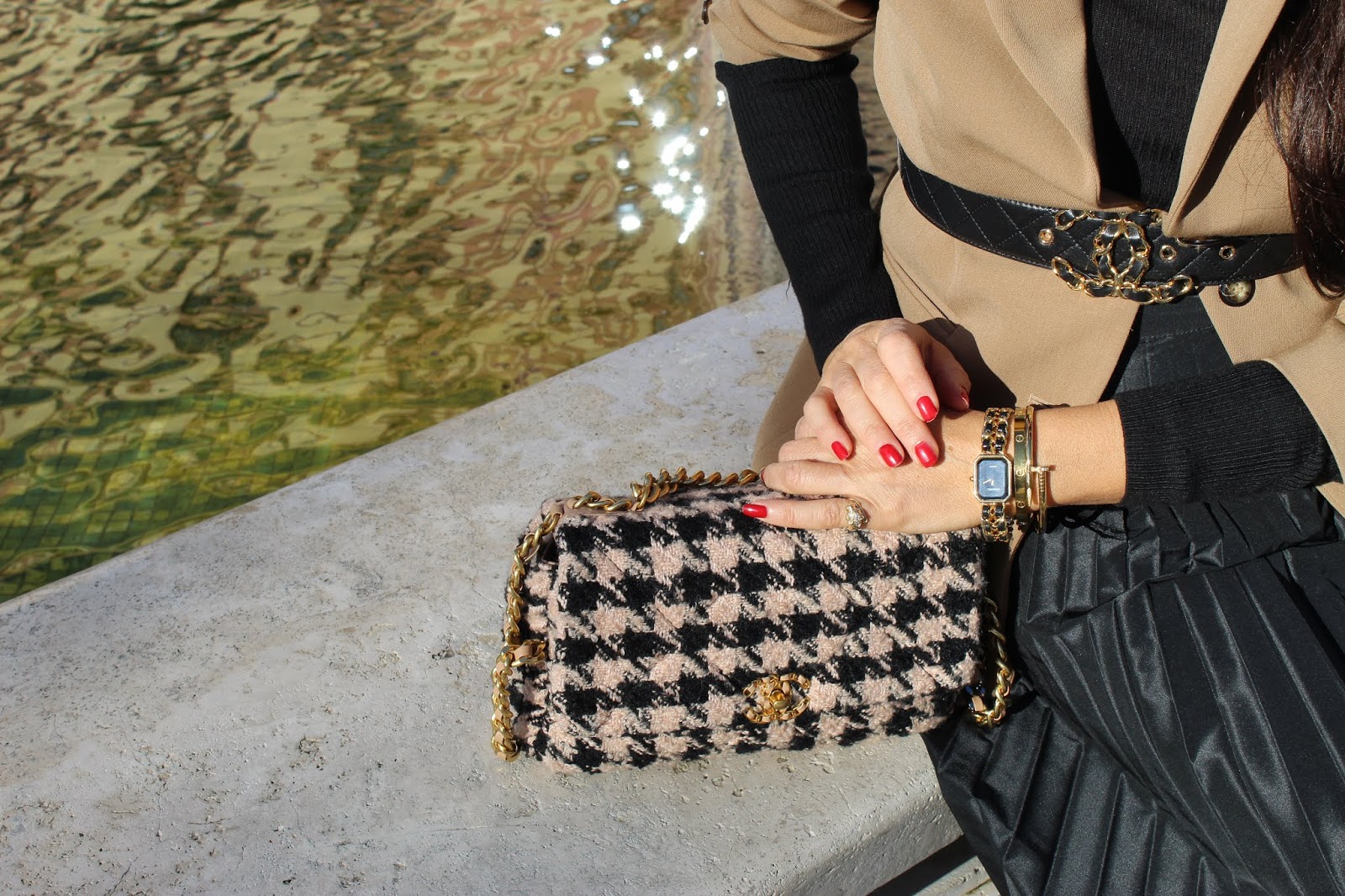 Cosa abbinare al nero? Per essere chic prova il cammello.
L'inverno è ormai nel vivo e se in queste giornate grigie tendi a vestirti sempre di nero prova a ravvivarlo con il color cammello per dar vita a un outfit raffinato, serioso ma nel contempo molto glamour.
E' questo il colore moda della stagione fredda 2020,
il re dei toni nude,
la più rassicurante delle tinte, in grado di far sembrare firmato e costoso qualsiasi capo, anche il più low cost,
neanche a dirlo la tonalità di punta scelta dalle fashion influencer di tutto il mondo… sua maestà il color cammello.
Considerato il più chic dell'inverno ormai alle porte
è ufficialmente il più versatile e quello in grado di elevare alla
massima potenza l'attitude di qualsiasi capo, anche il più cheap. Ma non solo. Un blazer o un cappotto cammello sono i bestseller di stagione a cui ogni donna difficilmente rinuncia.
Non c'è nulla come un capo spalla color cammello che possa nobilitare il tuo look: con poco e senza particolari sforzi si possono raggiungere vette d'eleganza memorabili.
Inoltre, consideralo un vero e proprio investimento. Capi come questo non passano davvero mai di moda, e non ci sarà mai una stagione in cui sarà considerato démodé.
Insomma, sono un vero e proprio passe-partout fashion, una delle sfumature nude più usate
nella moda. Il suo particolare tono di beige con sottotono marrone lo
rende perfetto su ogni carnagione, dalle più chiare alle più scure. Ma non è certo il suo unico pregio. Super elegante e ultra chic, questa punta di beige è perfetta per i soprabiti perché può essere abbinata a qualsiasi outfit.
Un blazer cammello è uno di
quei pezzi intramontabili che spesso
costituiscono la spina dorsale del nostro guardaroba, che compaiono in
molte "top 10" dei capi immancabili da avere sempre nell'armadio, che
non passano mai davvero di moda ma che, ammettiamolo, presentano a volte
anche il rischio di risultare eccessivamente tradizionali e di
invecchiare, se abbinati male o scelti in tagli poco donanti.
Il modo ideale per eliminare il "fattore noia" da questo classico del guardaroba è soprattutto uno: abbinarlo a capi e accessori più grintosi e dalla personalità più forte.
L'altro aspetto importante riguarda il modo in cui
si indossa un blazer: come per tutti i classici, infatti, il suo segreto
e il suo potenziale stanno tutti nel modo in cui viene abbinato, ma
anche indossato.
E per togliere al blazer quel pizzico di
rigore, basta portarlo aperto, magari alzare il bavero, ma soprattutto
tirare su le maniche o addirittura
rimboccarle.
Insomma, basta indossare il blazer come se fosse quasi una camicia.
Vi lascio alle immagini del mio ootd per un "Black + Camel = Dream Team".
A blazer is something we should all own at least one of, this is a timeless trend.
For autumn/winter 2020, it looks like one particular style is coming to the fore: the camel-colored jacket.
We know camel coats have long been a staple you can wear on repeat, so we're pleased to have a more autumnal addition to our wardrobes.
When it comes to blazers, people usually think of the black ones, the white ones, and even the navy ones. There is no question that blazers in these colors can make you look smart and stylish.
But if your goal is to look more feminine and mature, note that being mature has nothing to do with age, you may want to try wearing the camel blazer.
It looks so different from the more typical blazers that it seems like a category of its own.
I know what you're thinking: 'Why camel?'
Well, camel is a blank canvas on which to spotlight statement accessories.
Style Notes: a lesson in simple tailoring is to wear a blazer with a total black base for a true effortless pairing.
Yes, of course, to make your camel blazer stand out more, one simple little trick you can use is to pair it with other black pieces. For example, wear a camel blazer with a black blouse for the top. Pair them with black pants or a black skirt.
The camel blazer not only makes us feel inevitably a hundred times chicer, but it's also a layer that we embrace come the cooler autumn months.
Say hello to your new super-stylish best friend, the camel blazer.
Since the weather is cooling down, wearing a blazer with a sweater is the perfect elevated transitional look for a workday or weekend. Paired with a sleeveless turtleneck sweater tank or a streamlined long-sleeved top or sweater, this camel blazer can be an excellent casual Friday workwear option too. Also, you can seamlessly transition your maxi dresses from beach to boardroom by pairing them with this blazer, which creates a sleek and professional look.
Though these luxe-looking styles may seem expensive, their timeless potential will prove a worthy investment and will serve your wardrobe well for many years to come.
Sometimes micro trends are the best kind to invest in.
Less buzzy than It pieces but still noticeably directional, these items won't come and go so quickly.
I leave you with the shooting of my ootd and my personal interpretation of black & camel color combo.
(Click here and here to see how to style a camel blazer).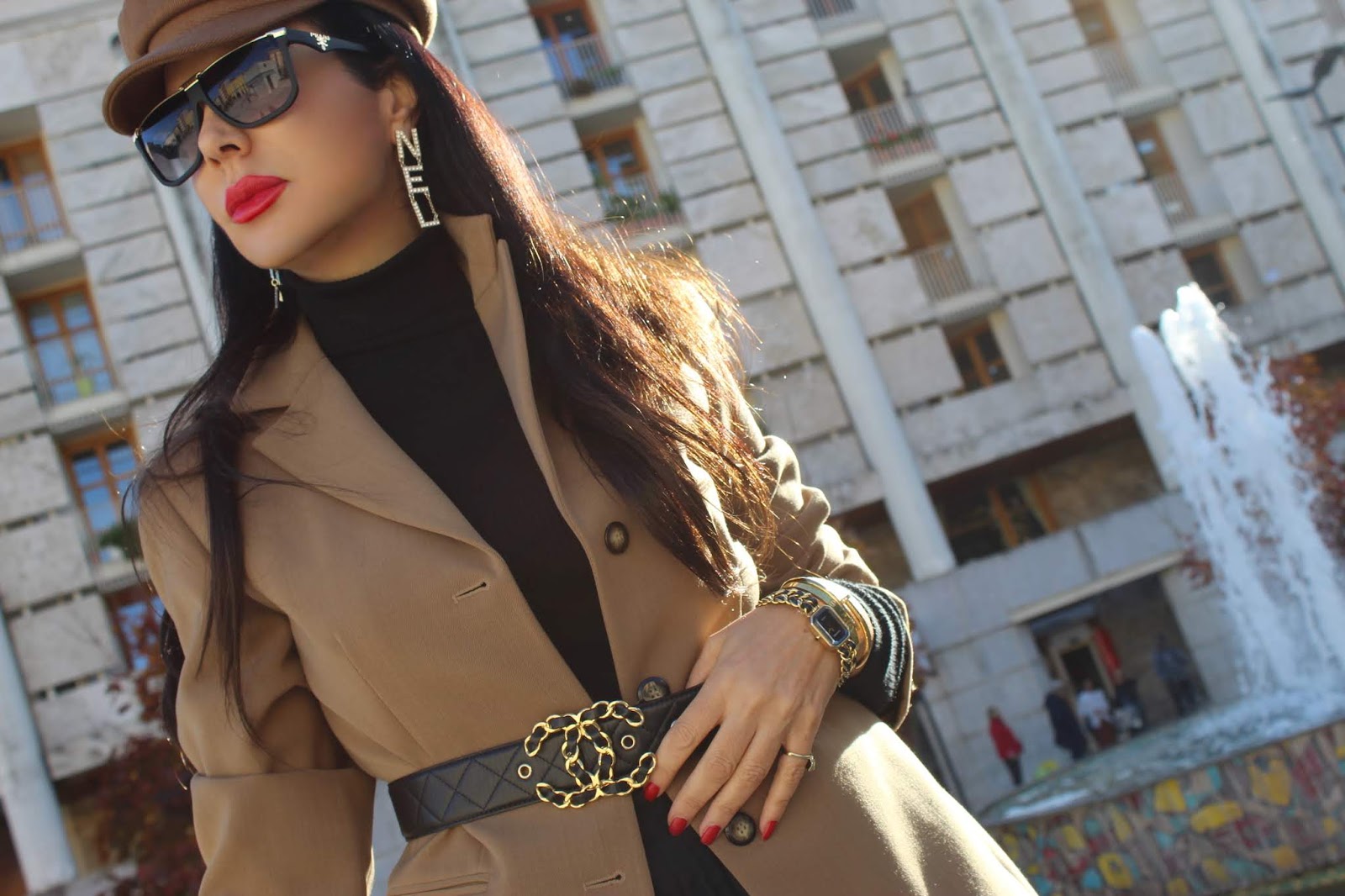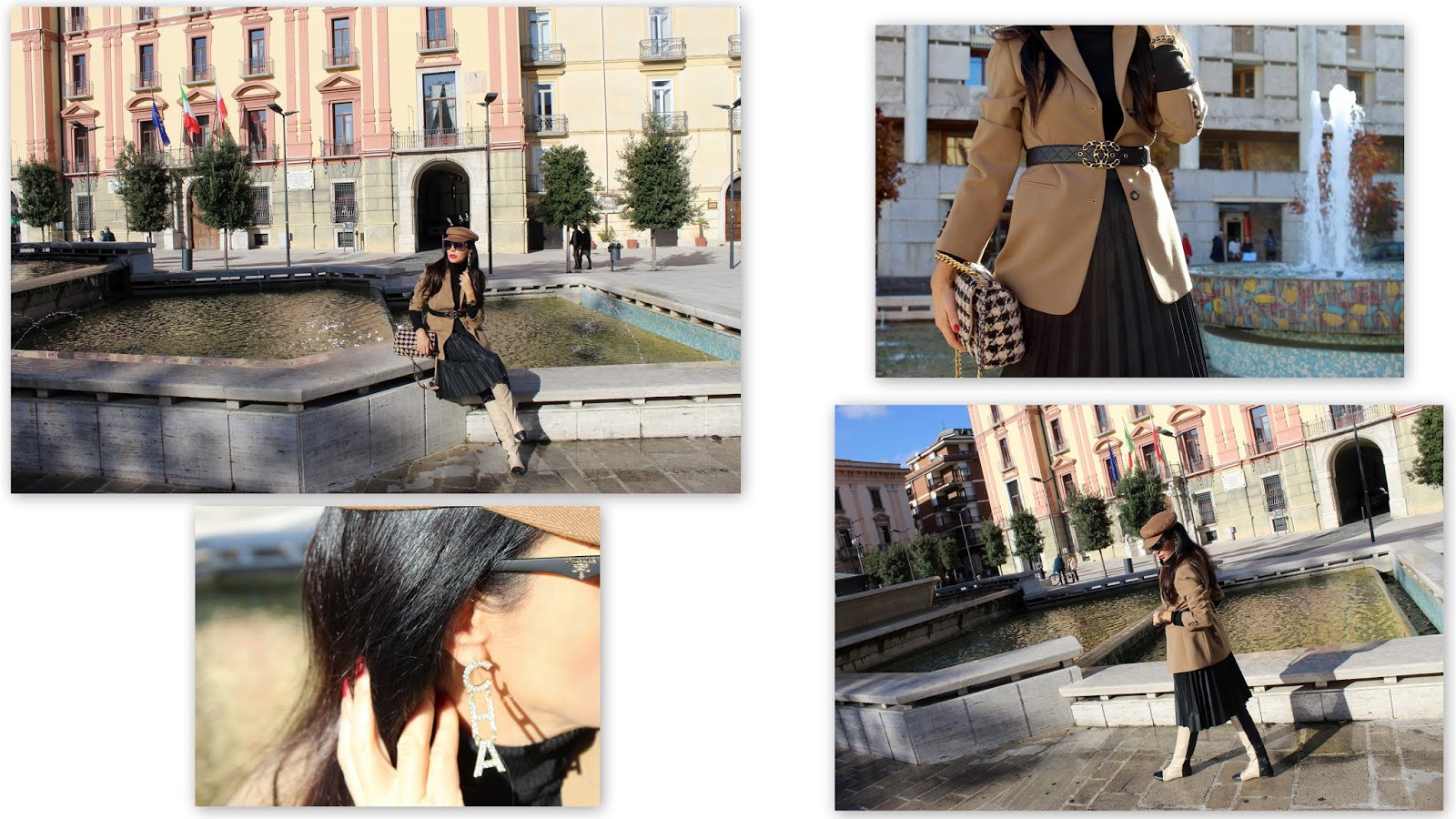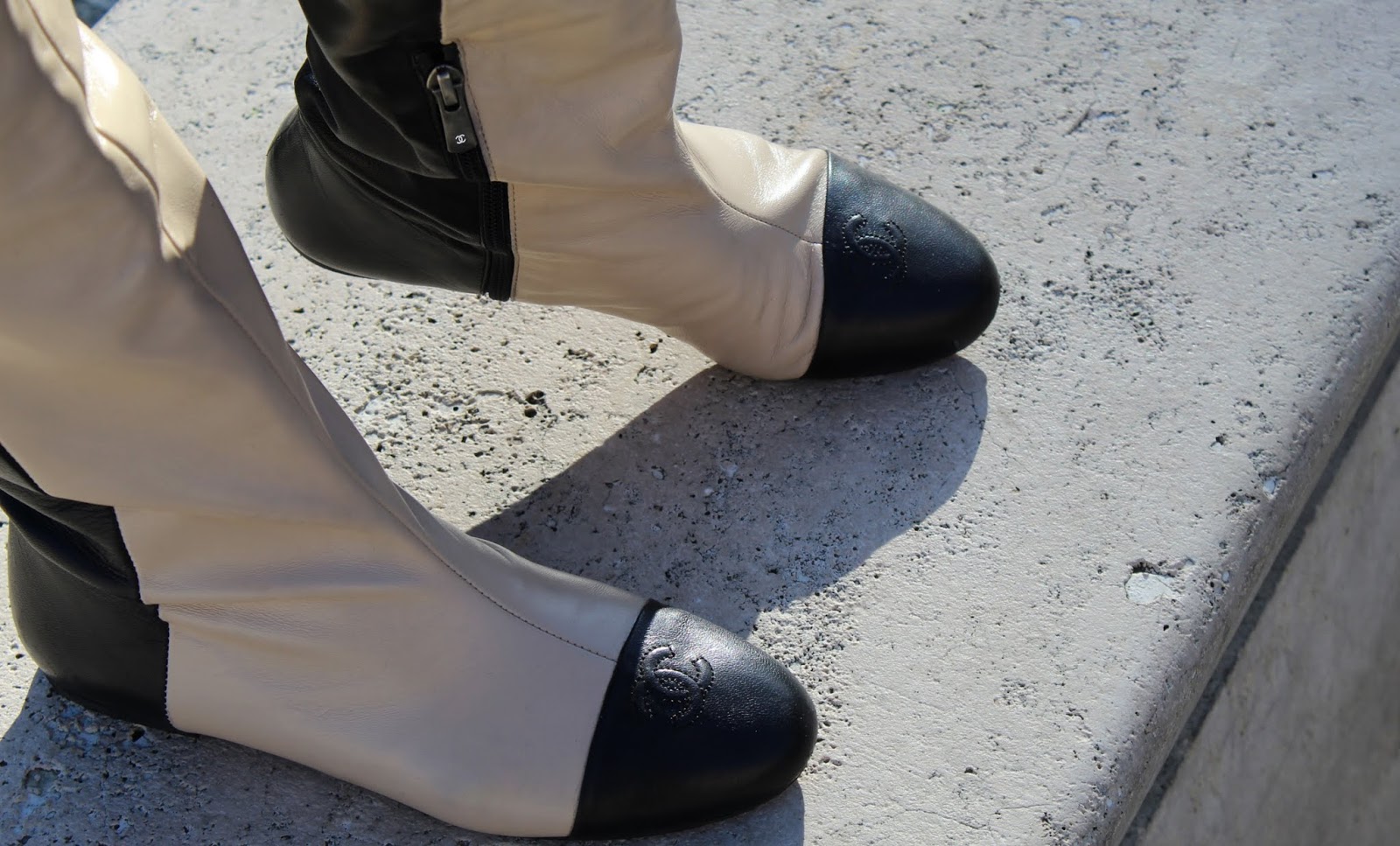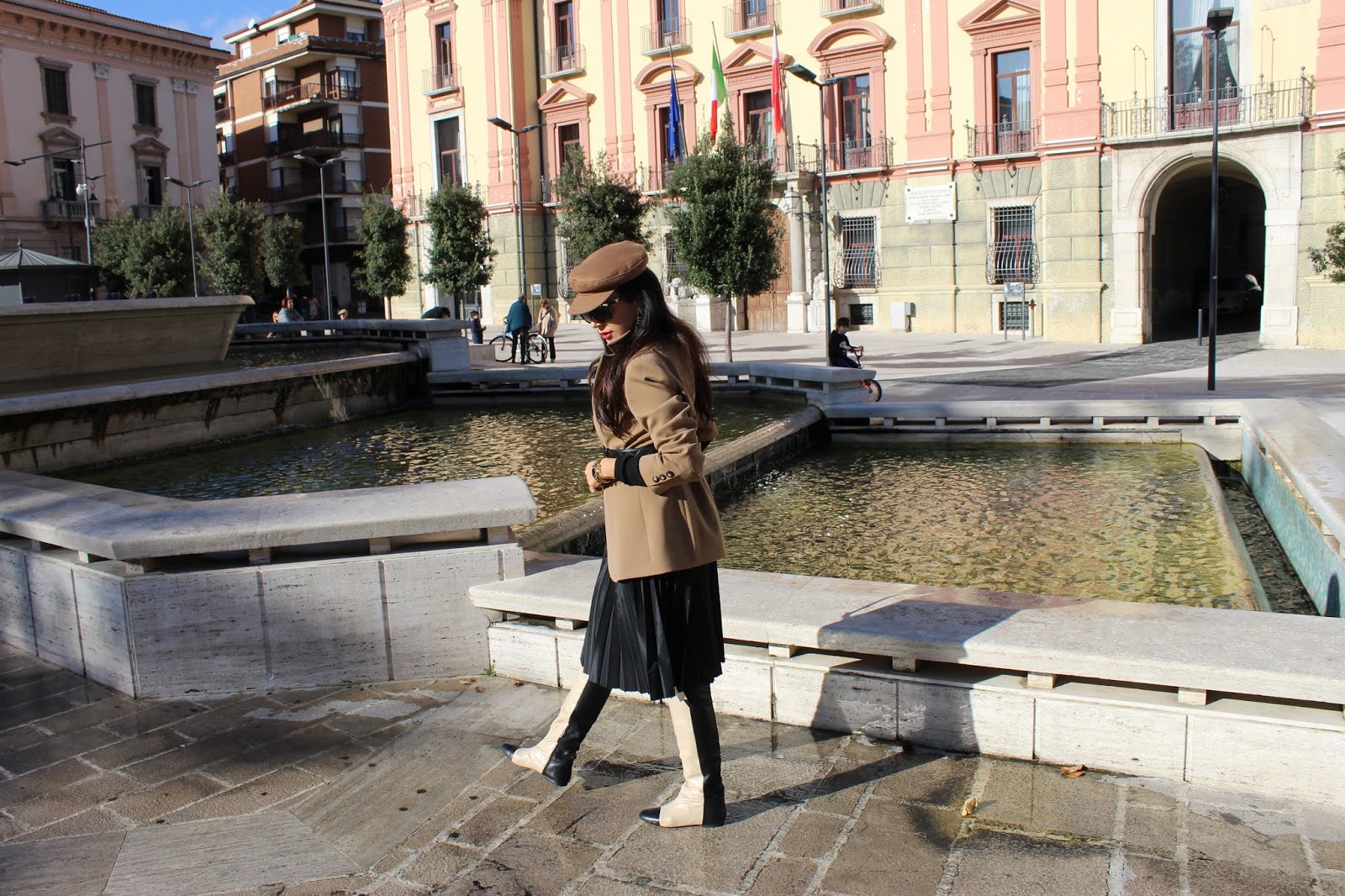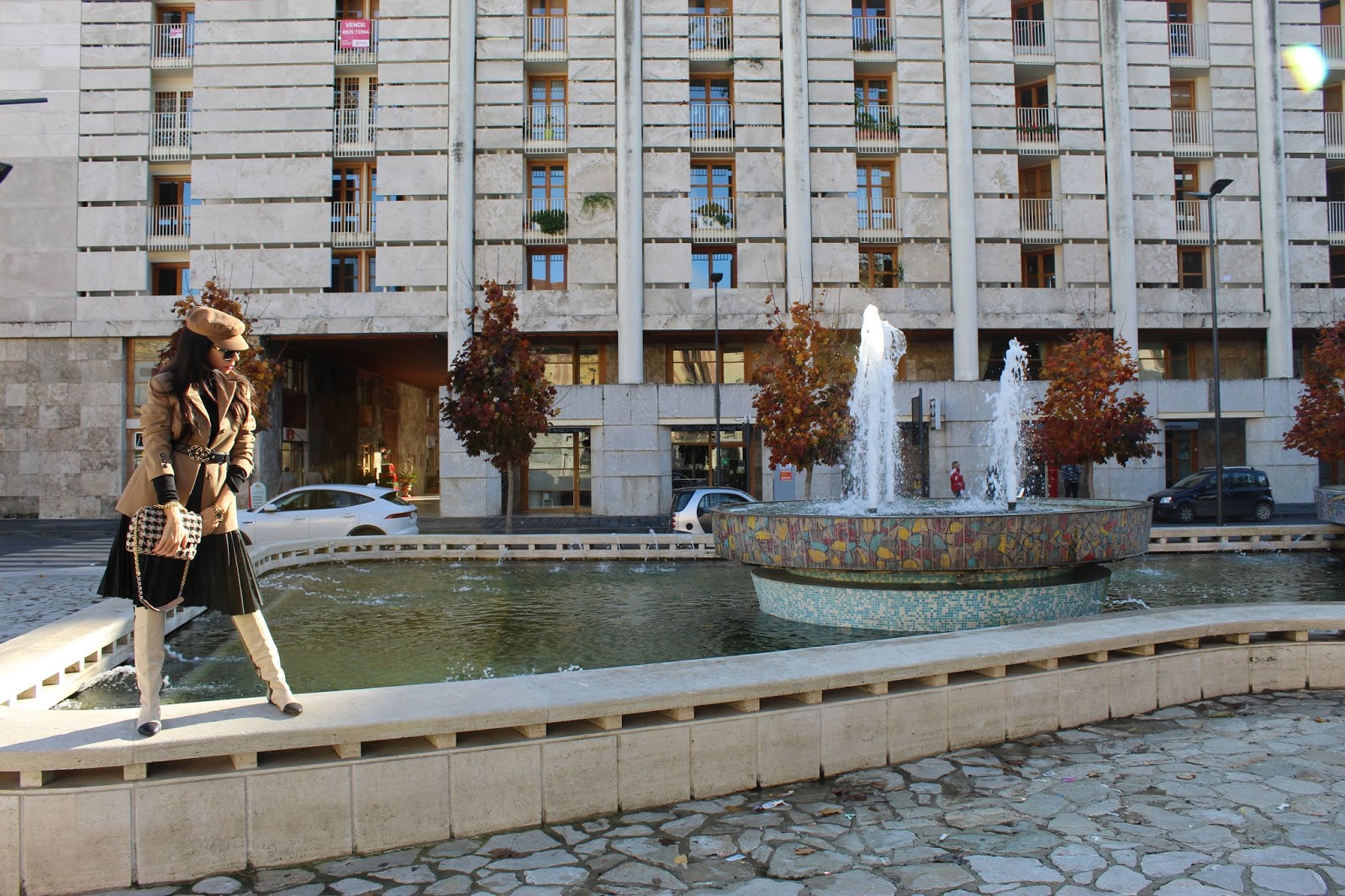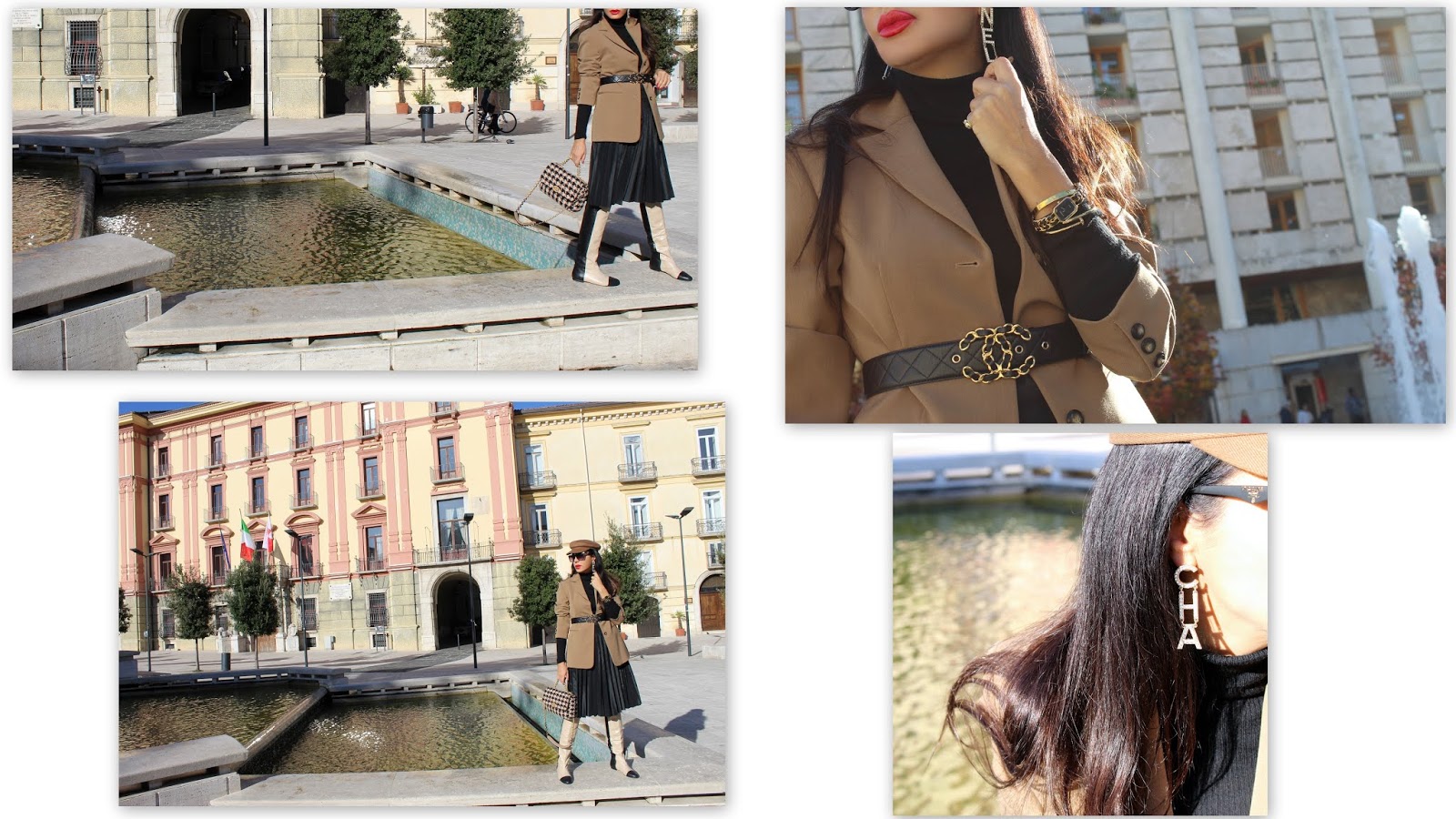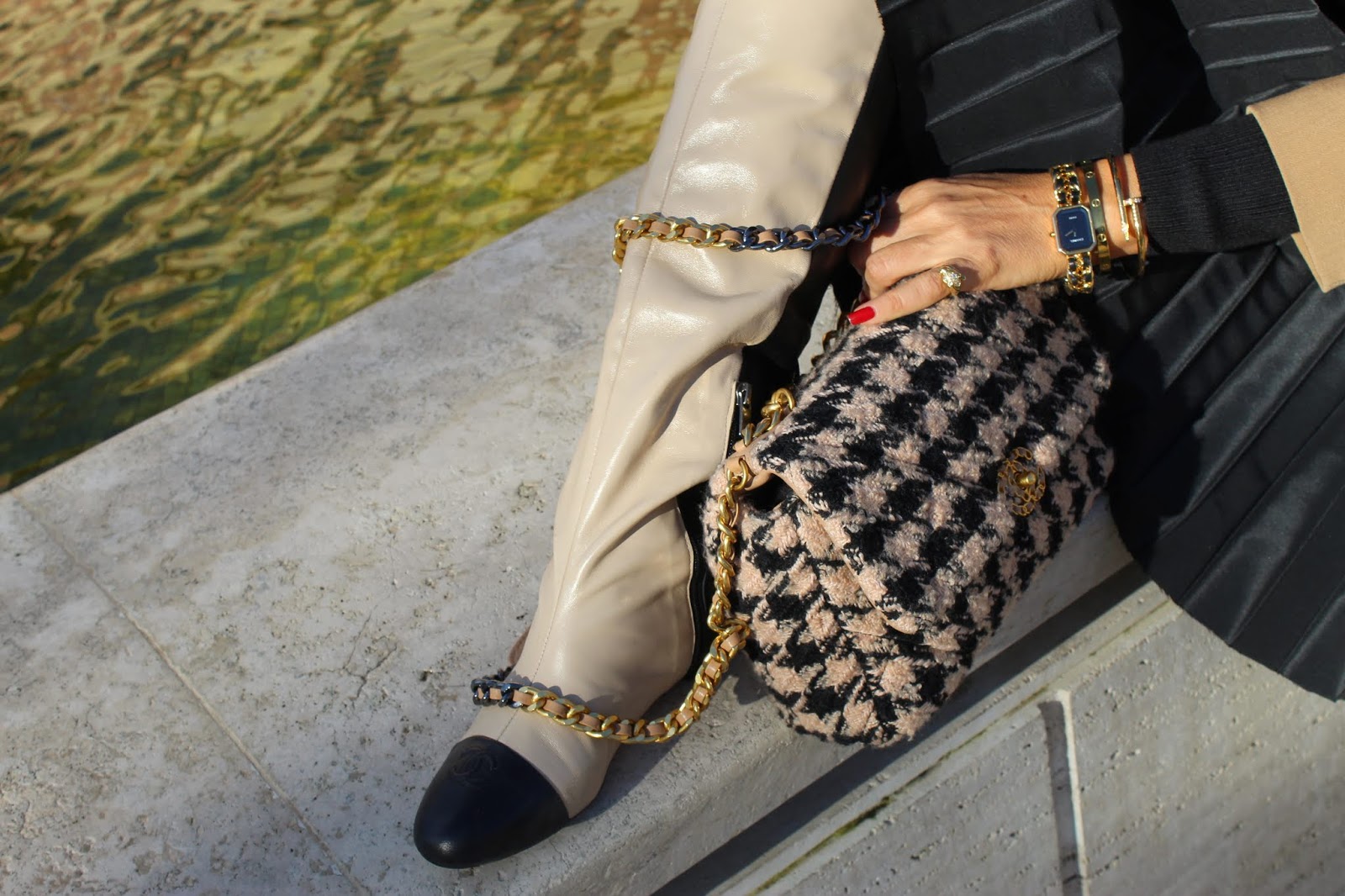 Photos: Jacopo Maria Barile
I was wearing:
Twinset pleated midi skirt