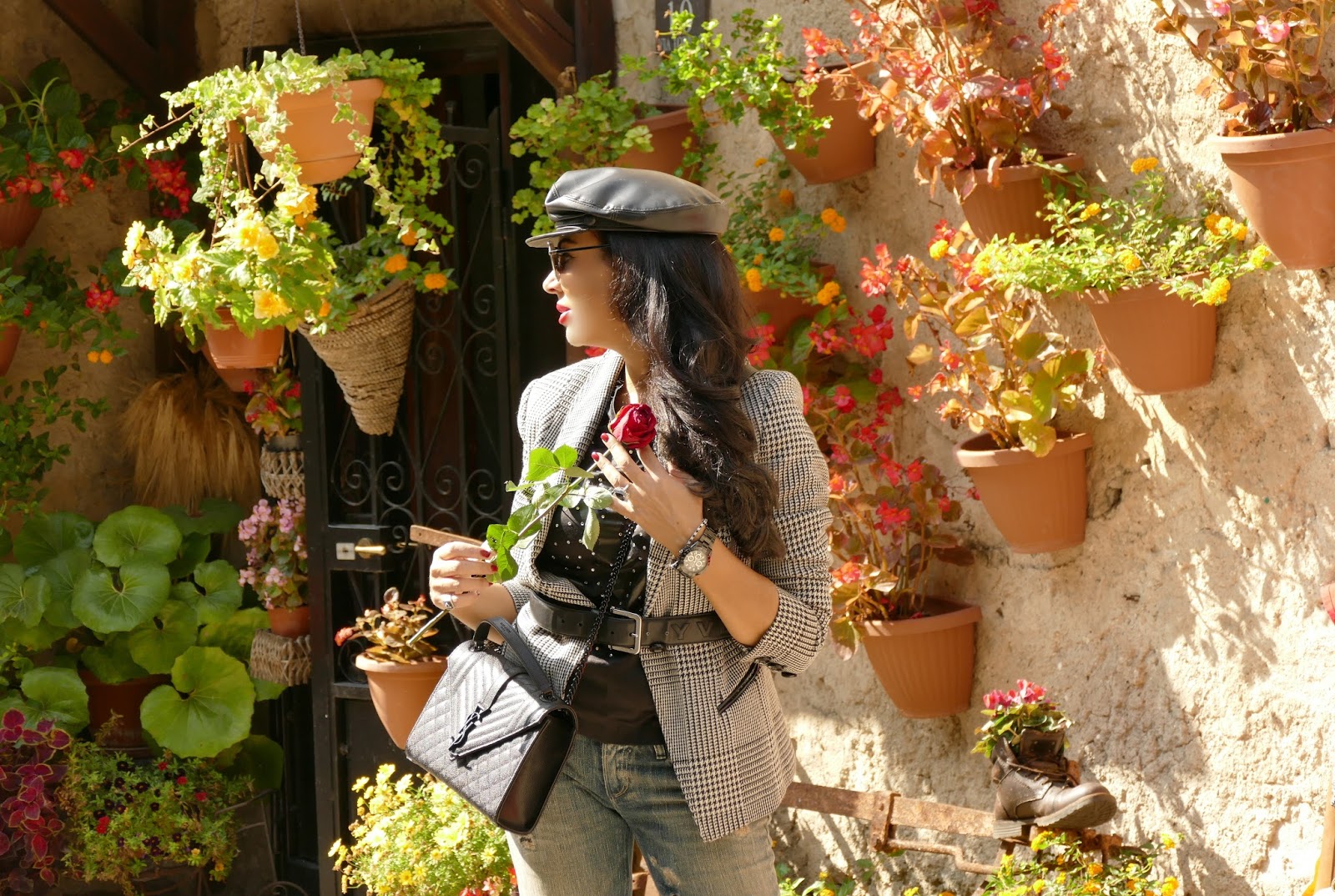 Casertavecchia è uno dei quei luoghi che sembrano usciti dalla fervida immaginazione di un artista.
Una meta sconosciuta ai più, un piccolo borgo medievale nascosto tra i monti Tifatini, a circa 400 metri di altezza e a 10 km di distanza da Caserta. Eppure sembra essere trasportati in un altro mondo, distante anni luce da quello moderno e caotico delle vicine metropoli.
Nell'VIII secolo fu una rocca dei Longobardi,
oggi questo pittoresco borgo ha un'atmosfera sospesa nel tempo: è facile perdersi nei suoi vicoli di acciottolato costeggiati da pittoresche case in pietra nuda rallegrate da variopinti vasi di fiori, mentre lo sguardo vaga curioso tra botteghe di artigianato e locande tipiche.
Indosso un blazer nella classica fantasia check in b&w, che torna ogni inverno per regalare un tocco di personalità in più anche alla base più casual e uno charme orgogliosamente rubato alla moda maschile, con quel un piglio dandy d'ispirazione tutta britannica, passeggiando in una suggestiva cornice medievale dagli scorci affascinanti, respirando i profumi di un luogo rimasto intatto nel tempo, un museo a cielo aperto in un'atmosfera ricca di storia.
(Clicca
qui
e
qui
per leggere di più sulle fantasie check, le più cool di questa stagione).
(Clicca
qui
se vuoi vedere un mio precedente post da Casertavecchia).
A beautiful medieval village, a truly unexpected discovery.
You stroll through cobbled lanes and lots of colorful flowers in a pristine and almost surreal atmosphere.
A well-preserved citadel, perched on the hill above Caserta city, at an elevation of 401 m (1,315 ft), that hosted a succession of conquerors and rulers from the Lombards to the Bourbon family at Casertavecchia.
Beneath the Tifatini Mountains, you can explore the narrow alleyways and winding streets of this antique town, which arose in the ninth century.
When you find yourself in this ancient and picturesque village you feel at peace with yourself, the view of the whole Caserta is a terrific thing and the same suburb with its breathtaking glimpses. A pleasure to eat, a pleasure to live it. Climb the few switchbacks required, the convenience of the village will repay everything!
I'm wearing a classic check print blazer, a pattern that returns every winter to give a touch of personality, even to the most casual outfit-base, with that British dandy inspiration, while I'm strolling in a
suggestive medieval frame with fascinating views, breathing the scents of a place that lasts in time, an open-air museum in an atmosphere full of history.
(Click here and here to read more about check the fall 2017's must-have print).
(Click here to see another post from Casertavecchia).
Location: Casertavecchia – Italy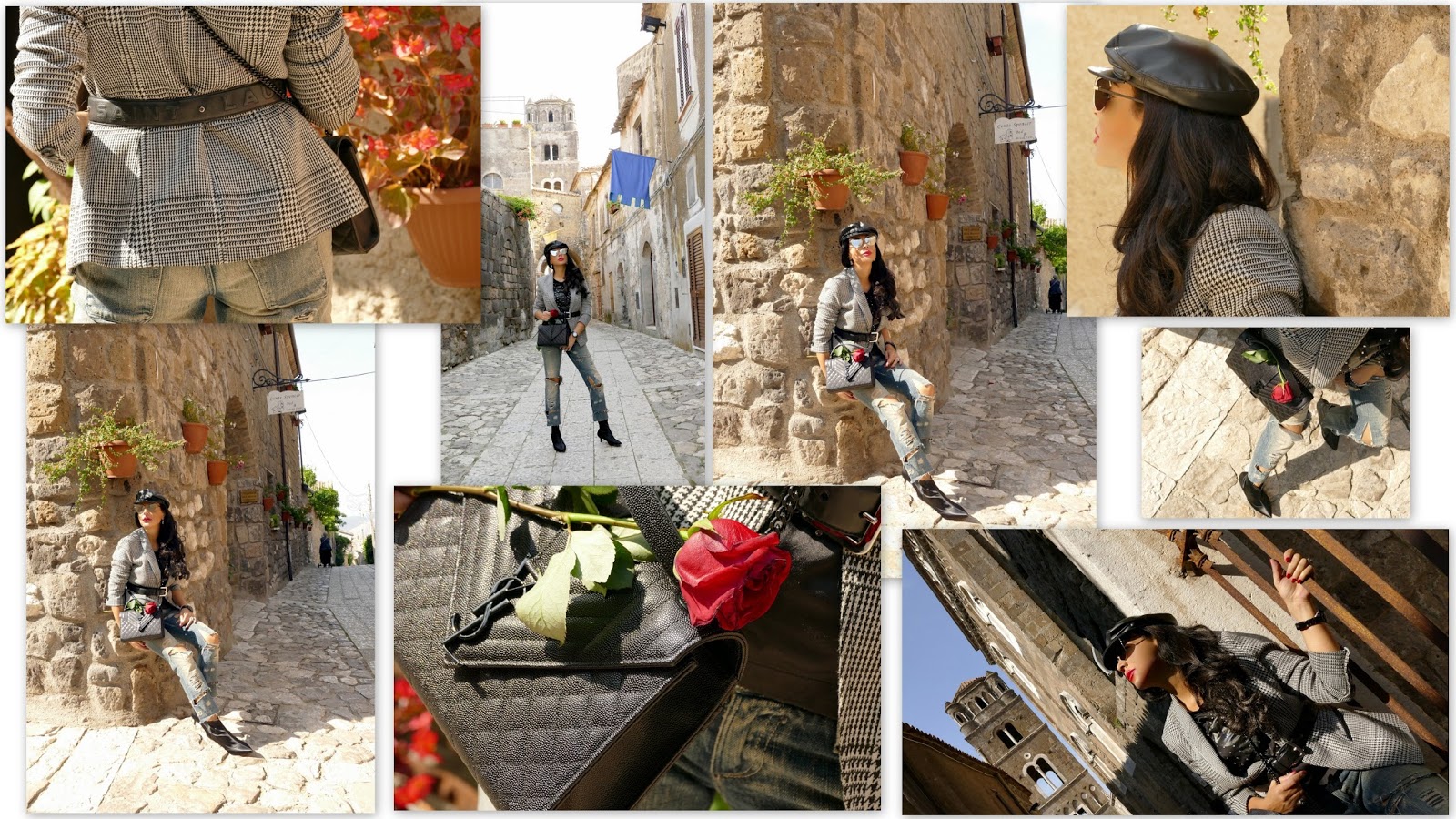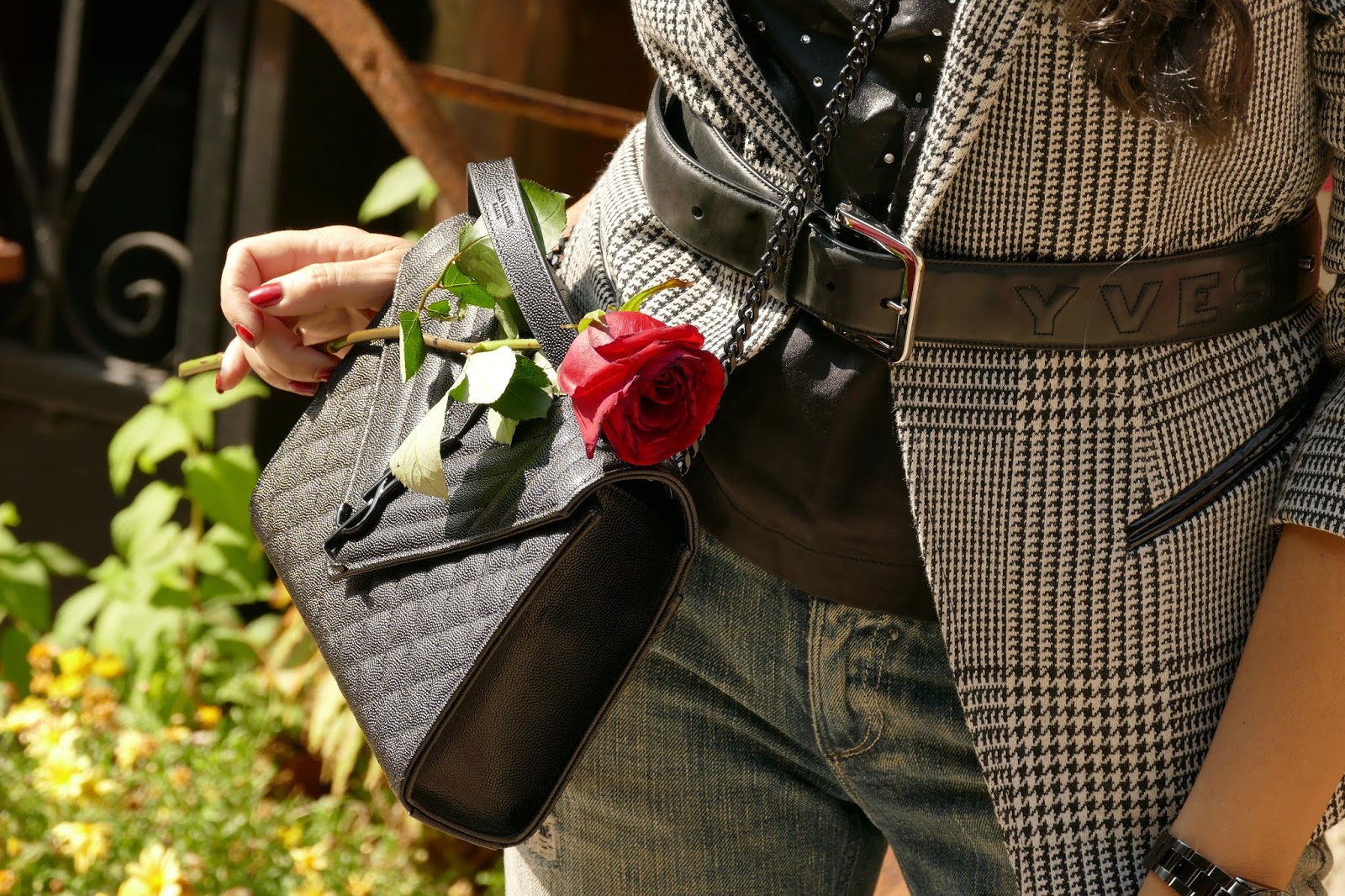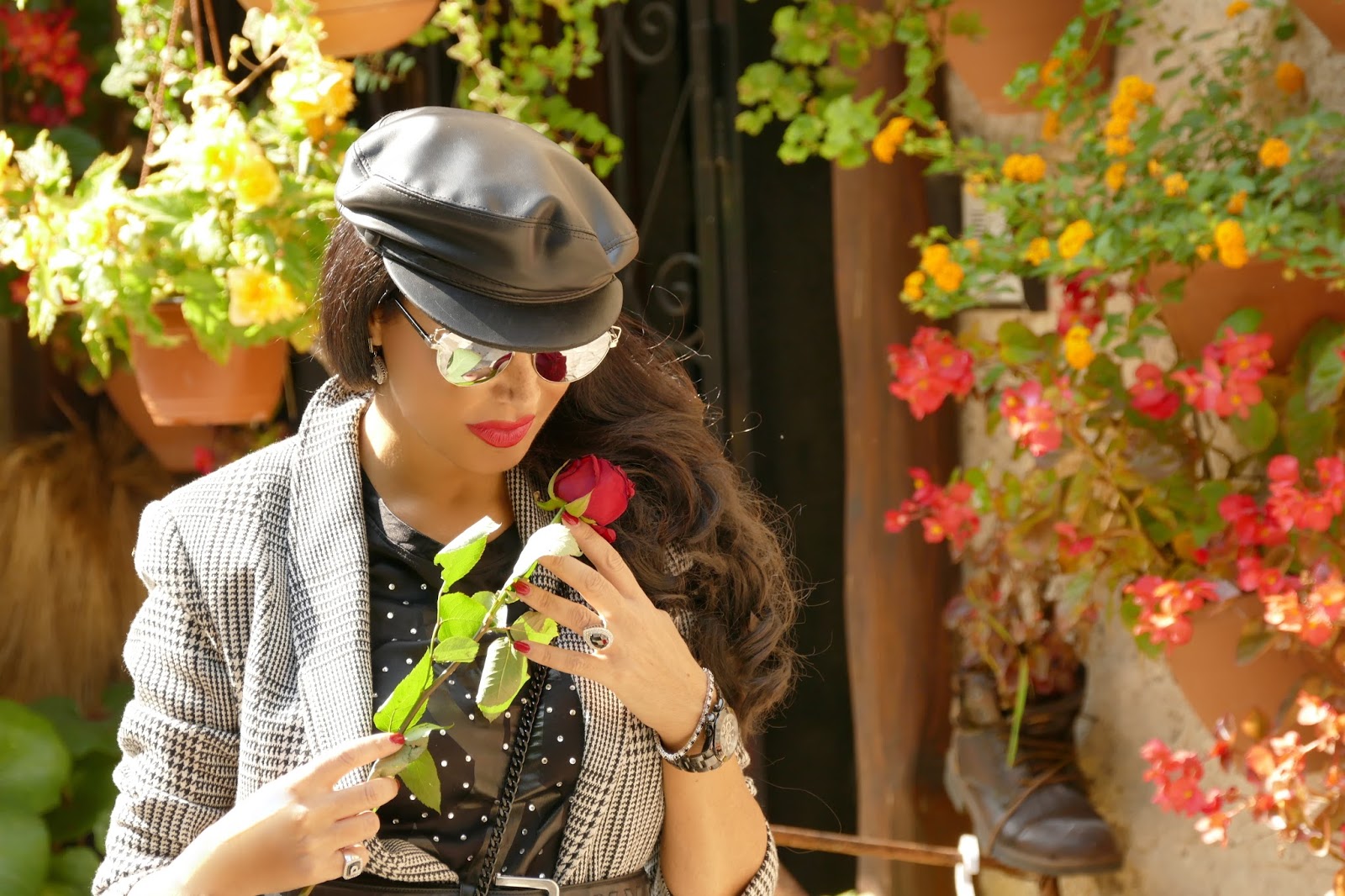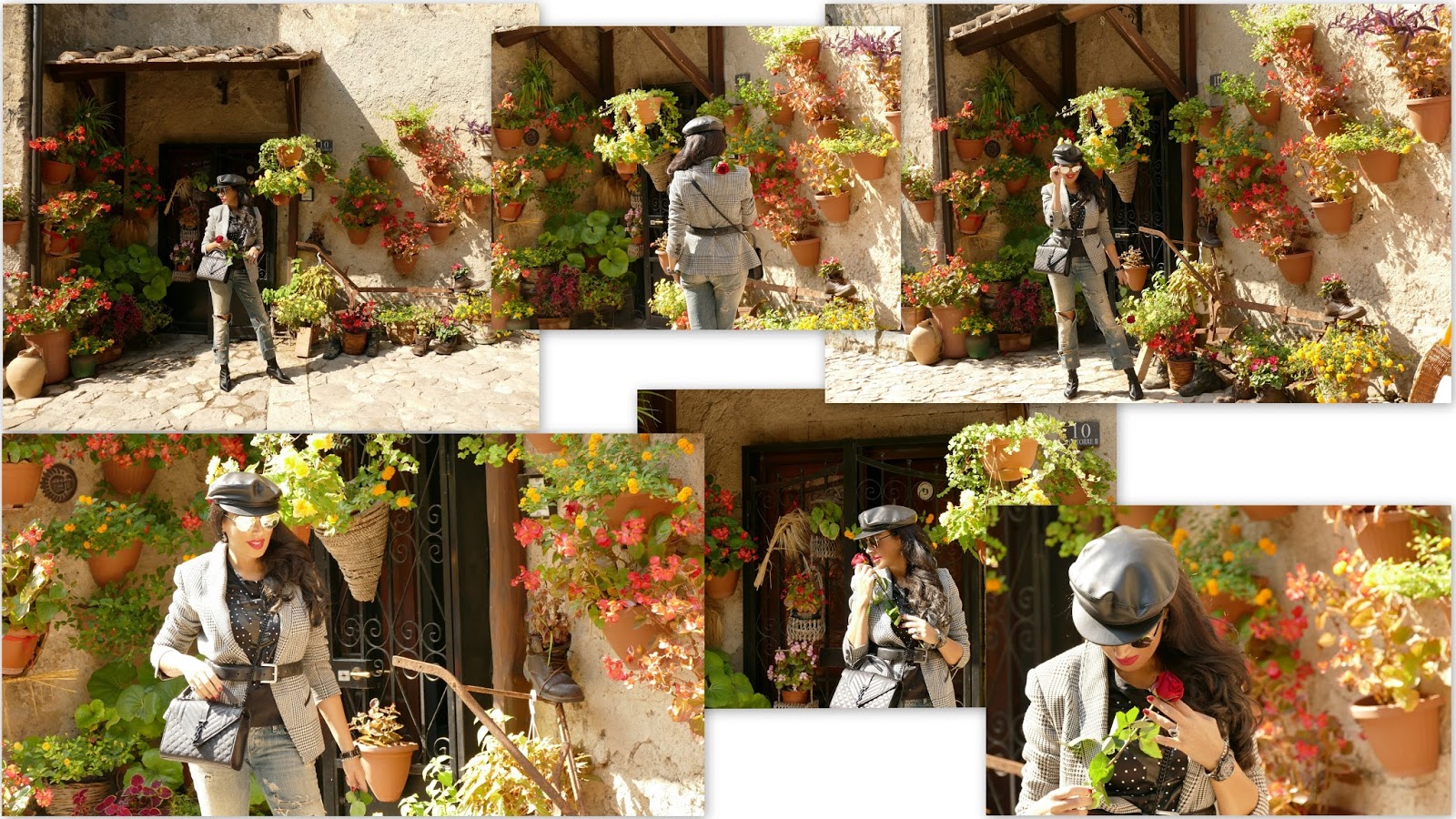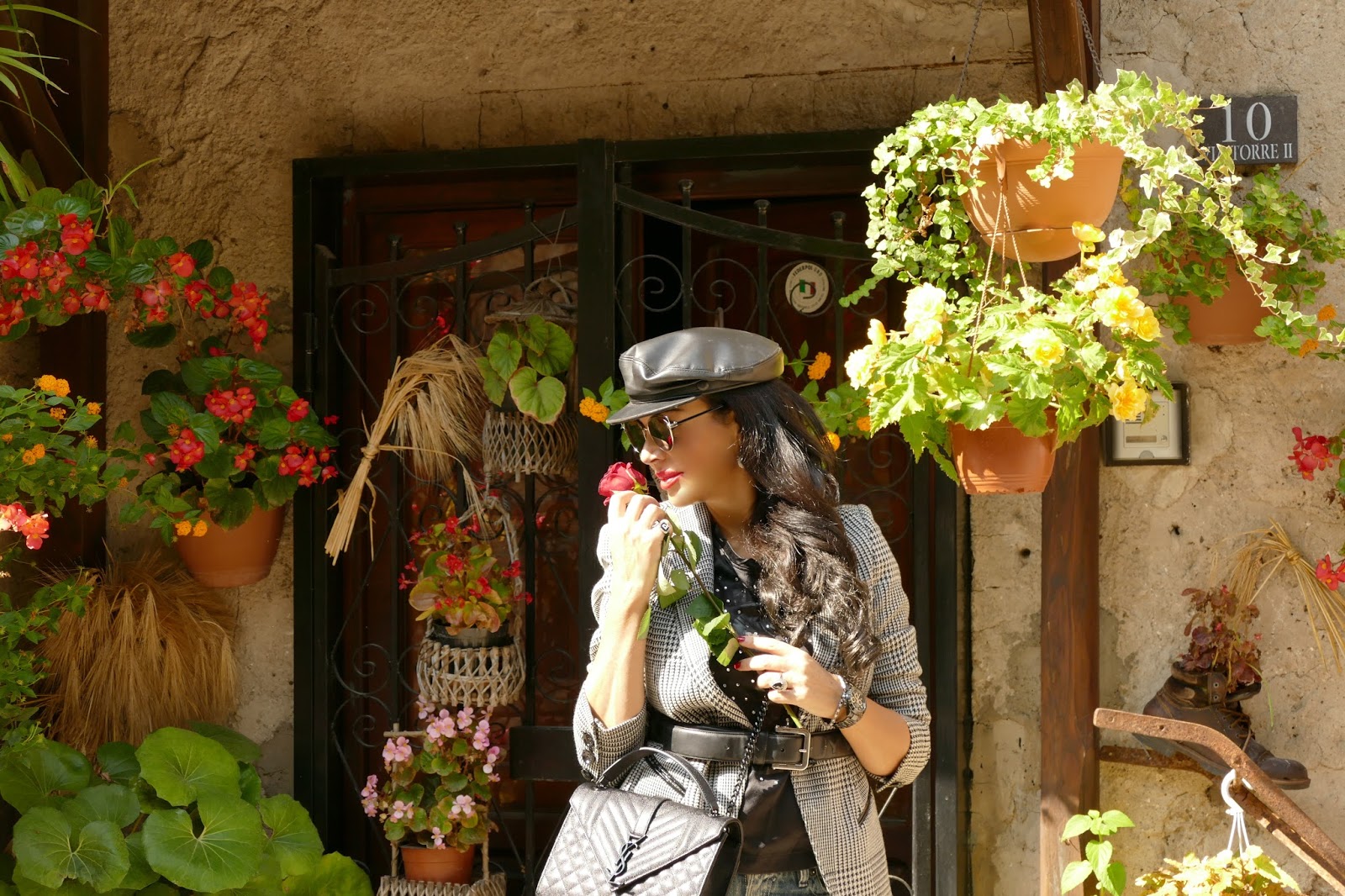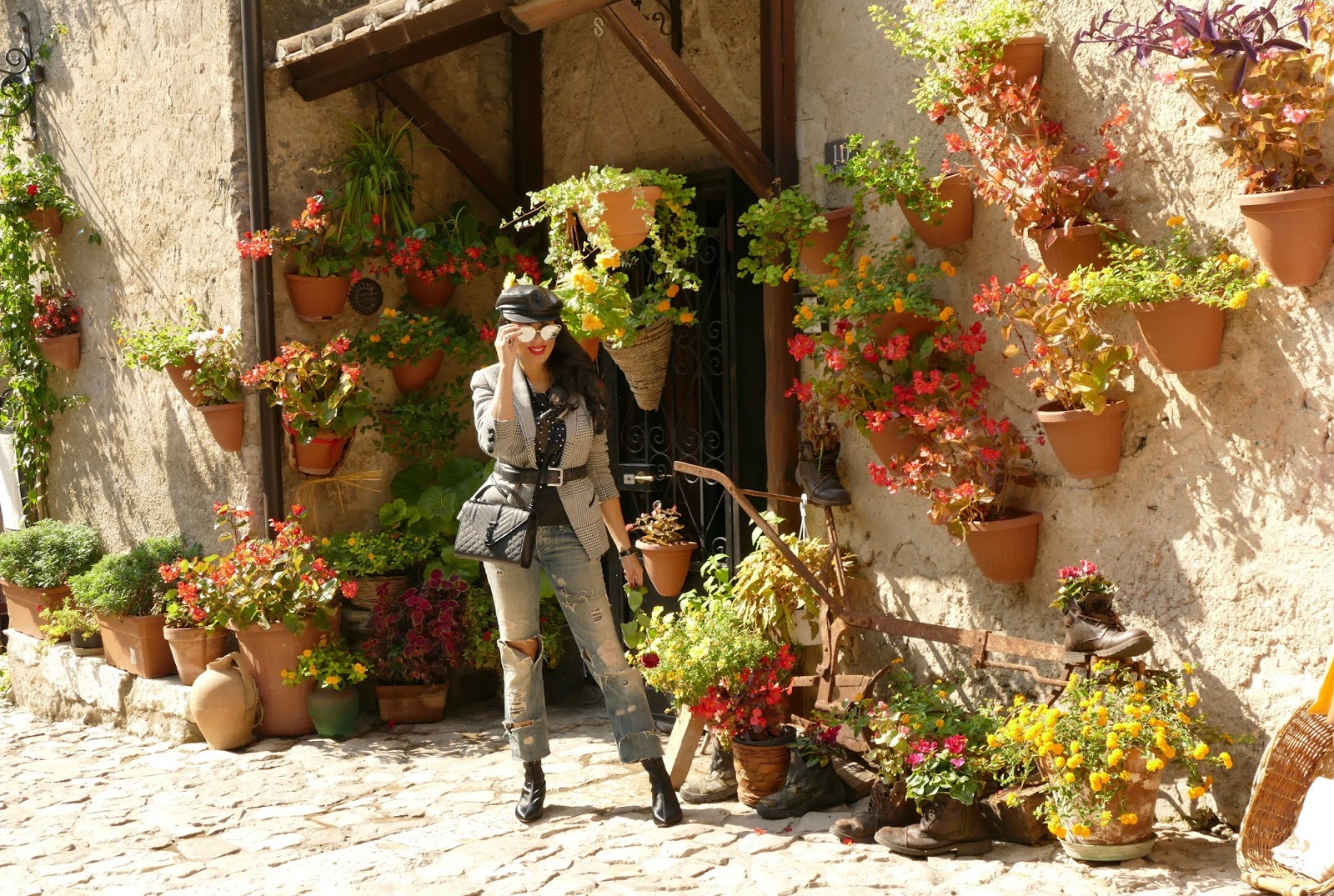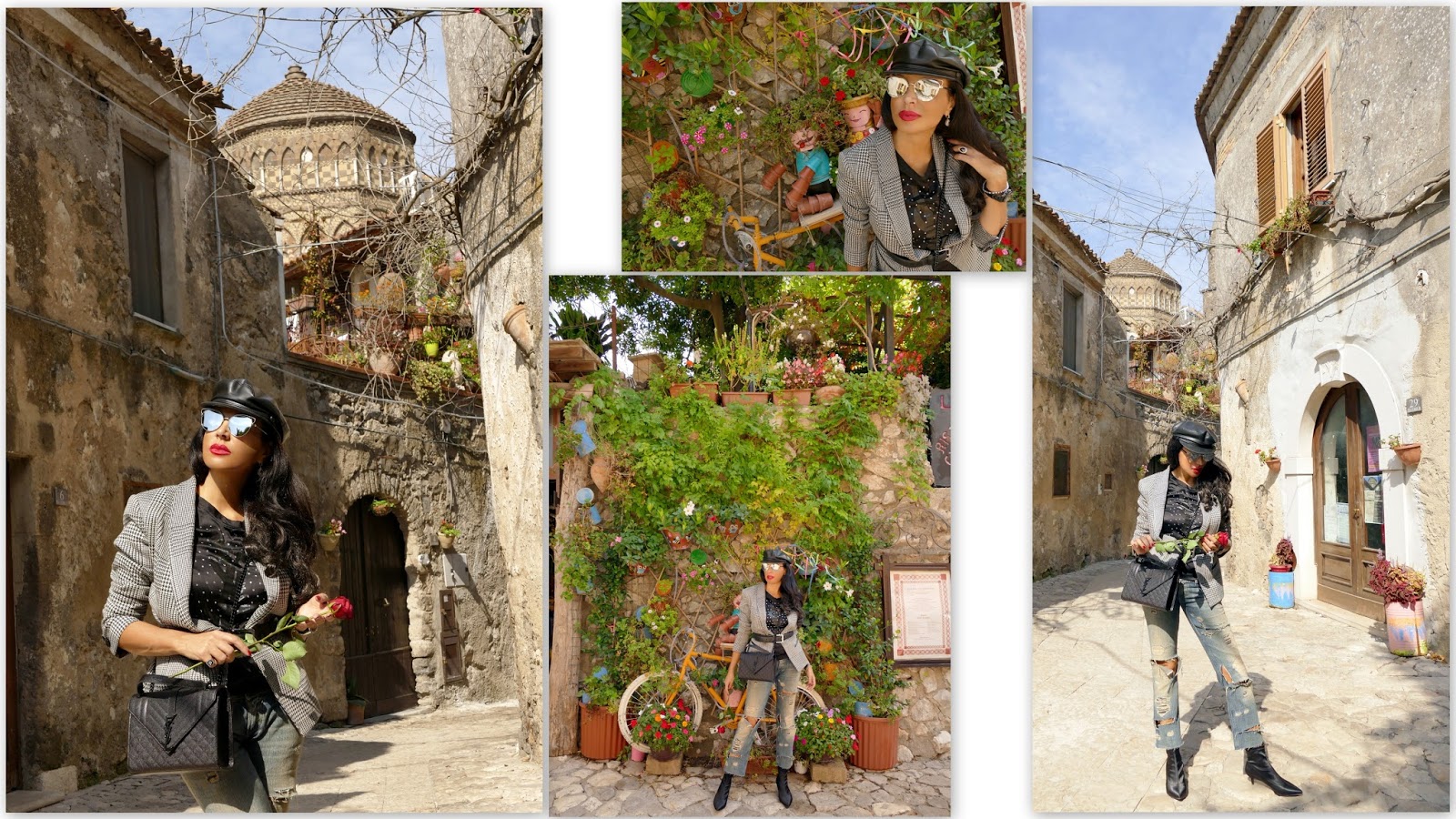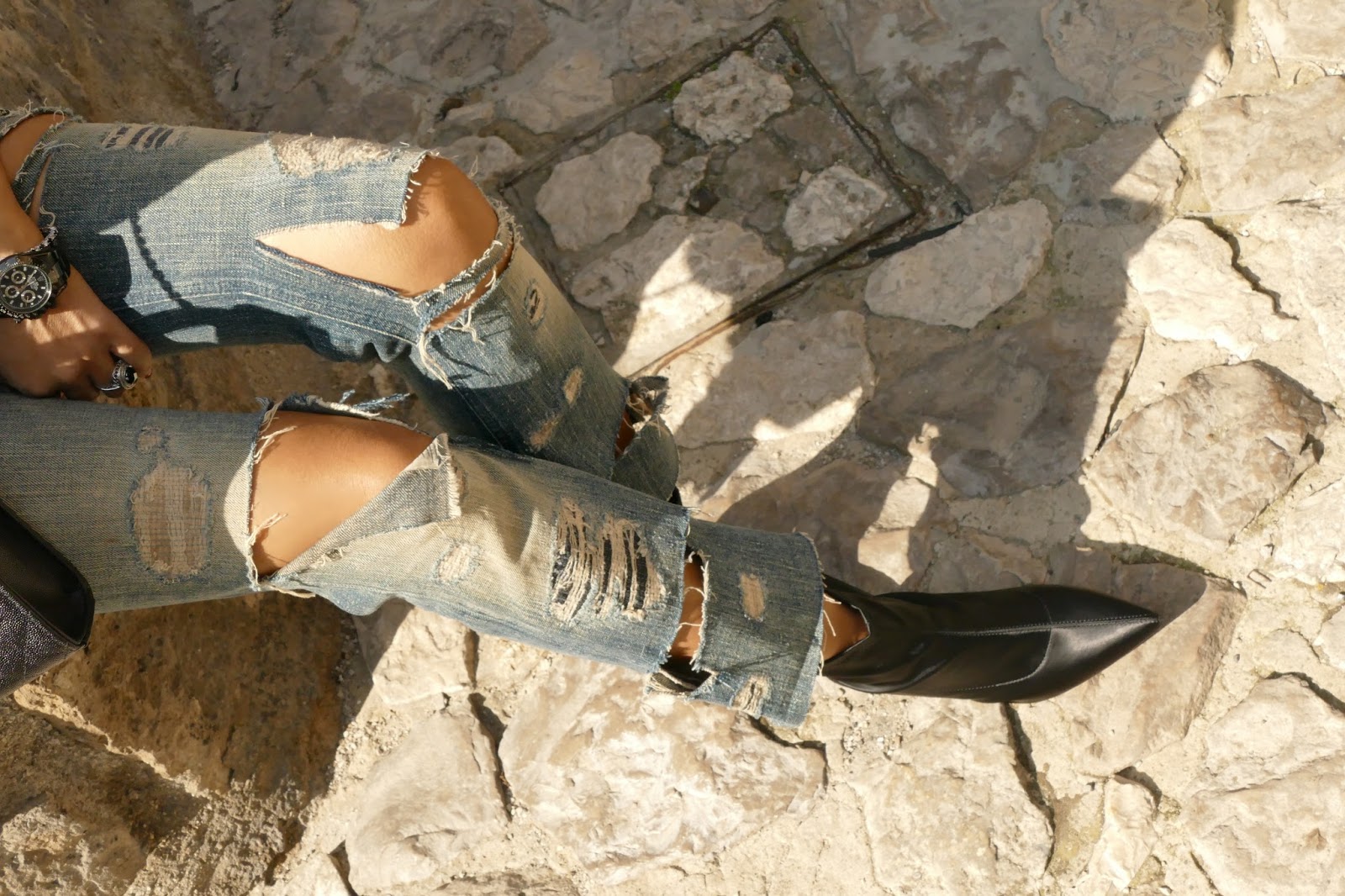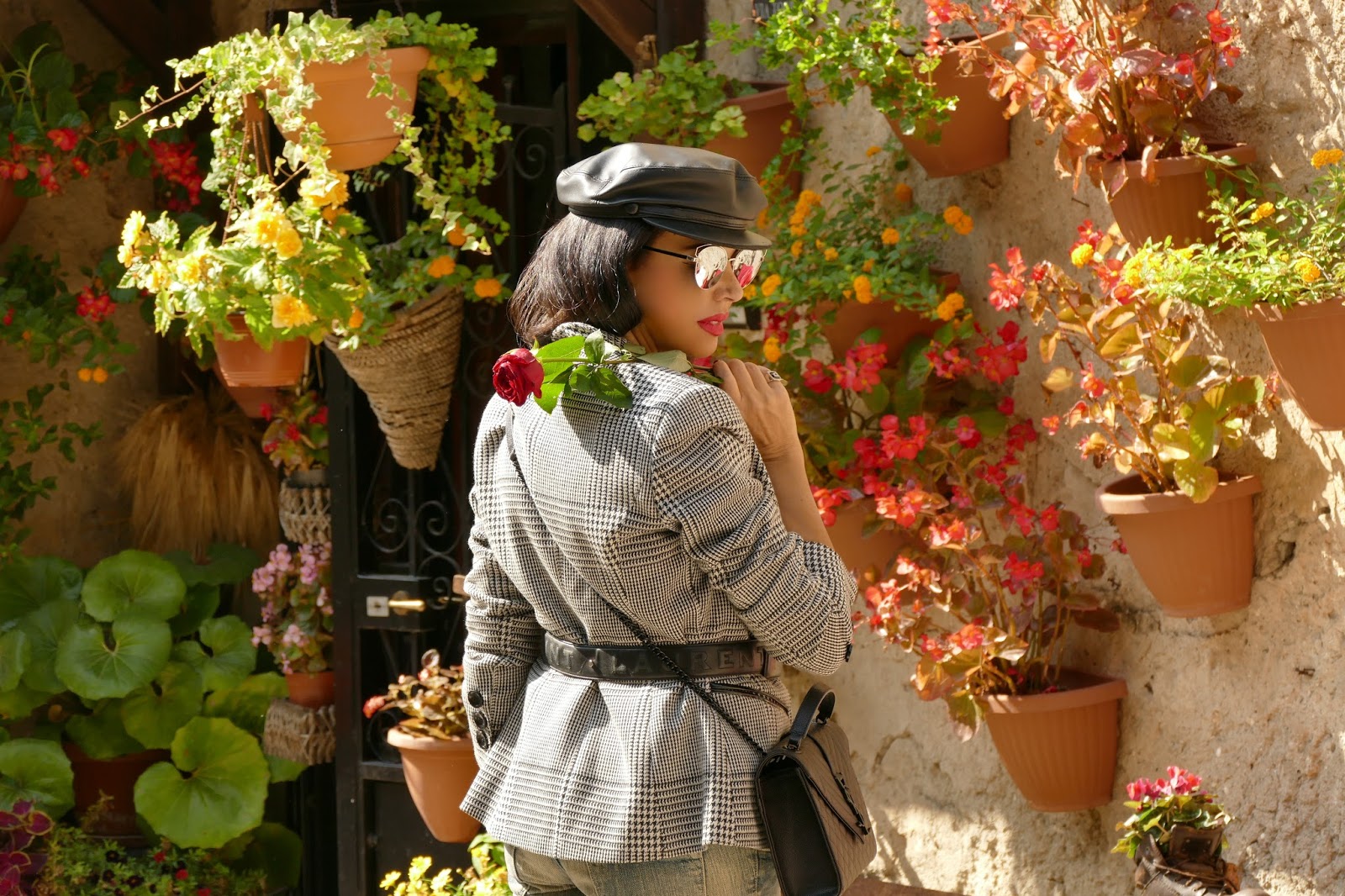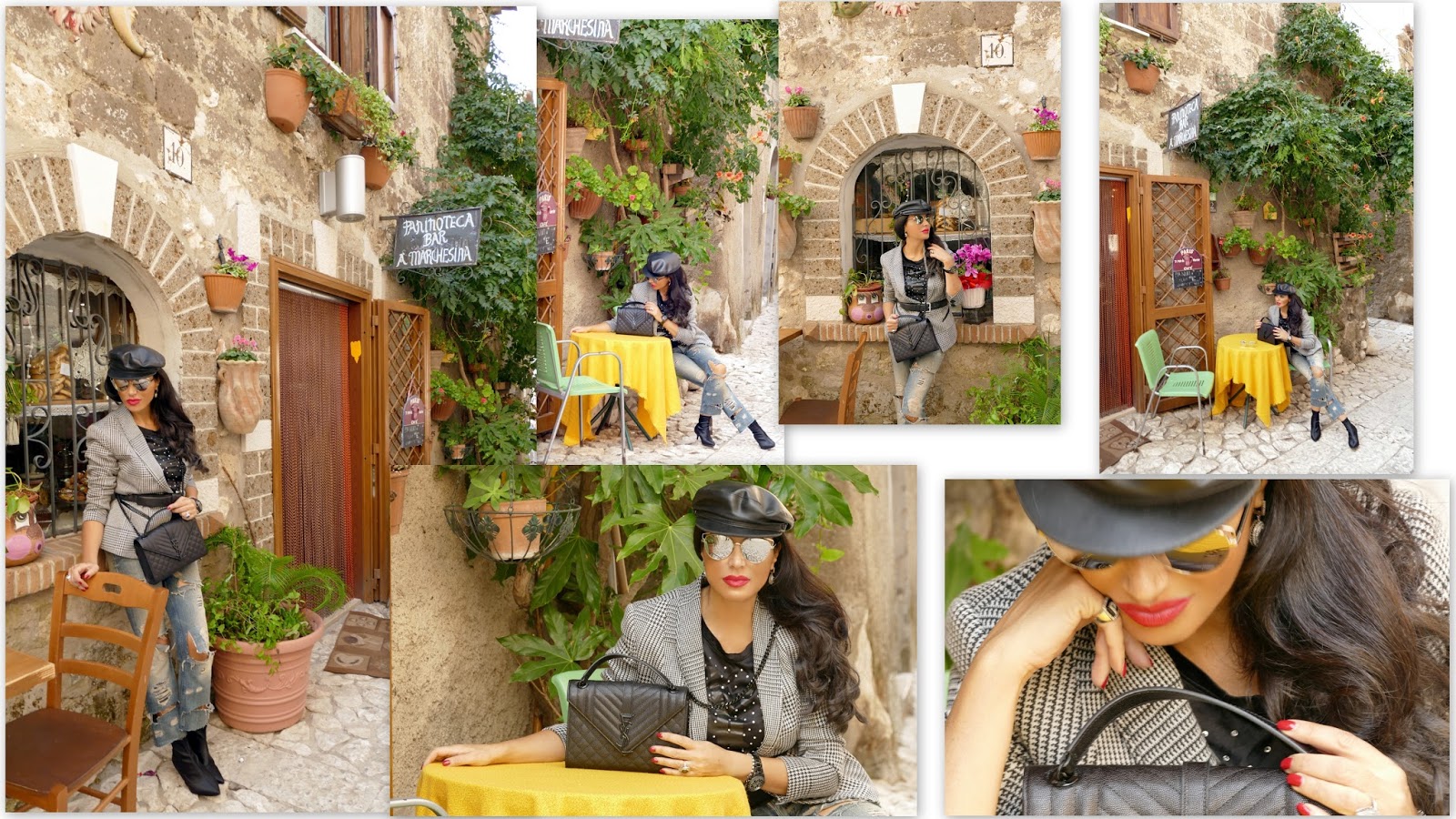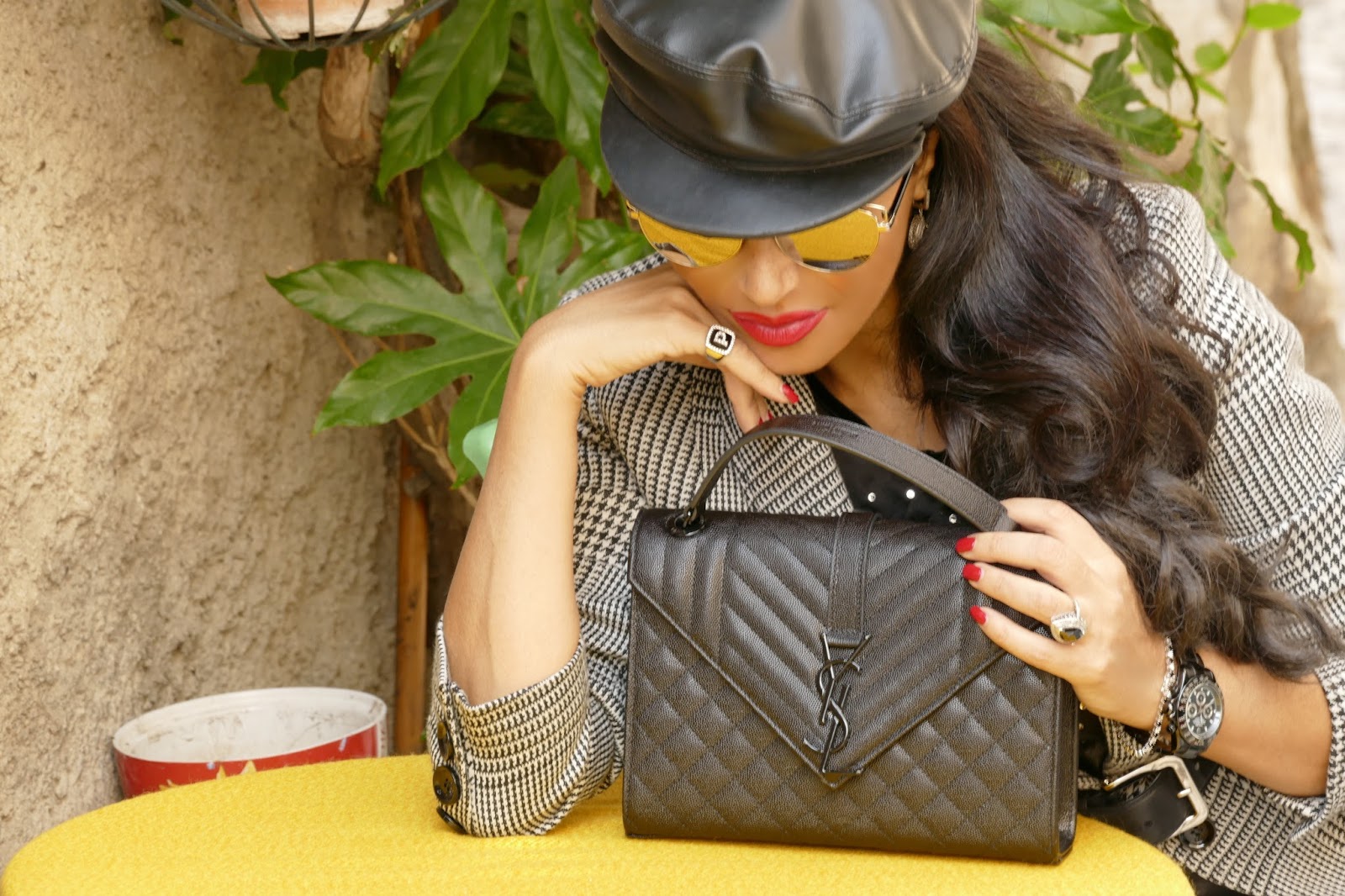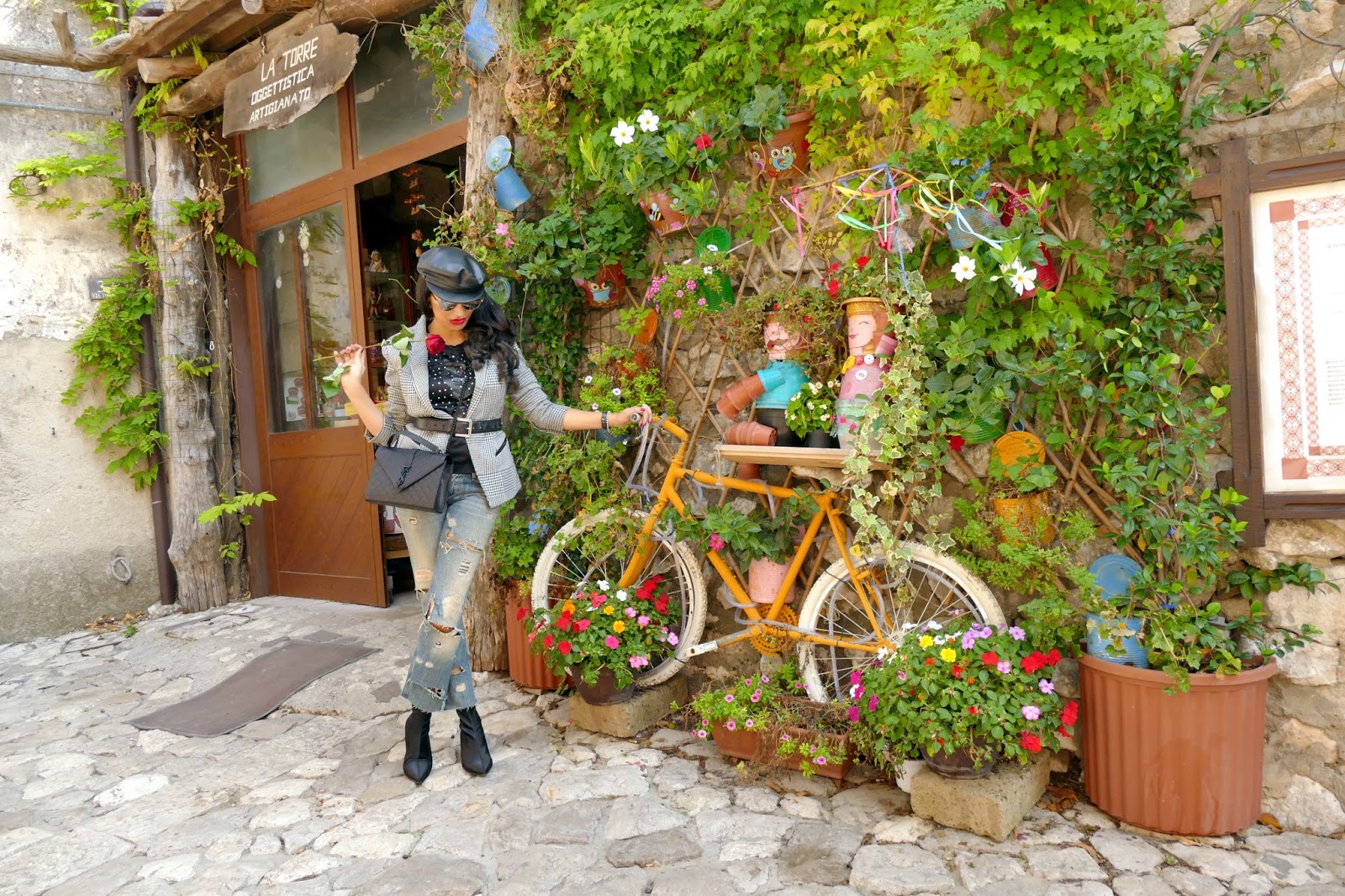 I was wearing: