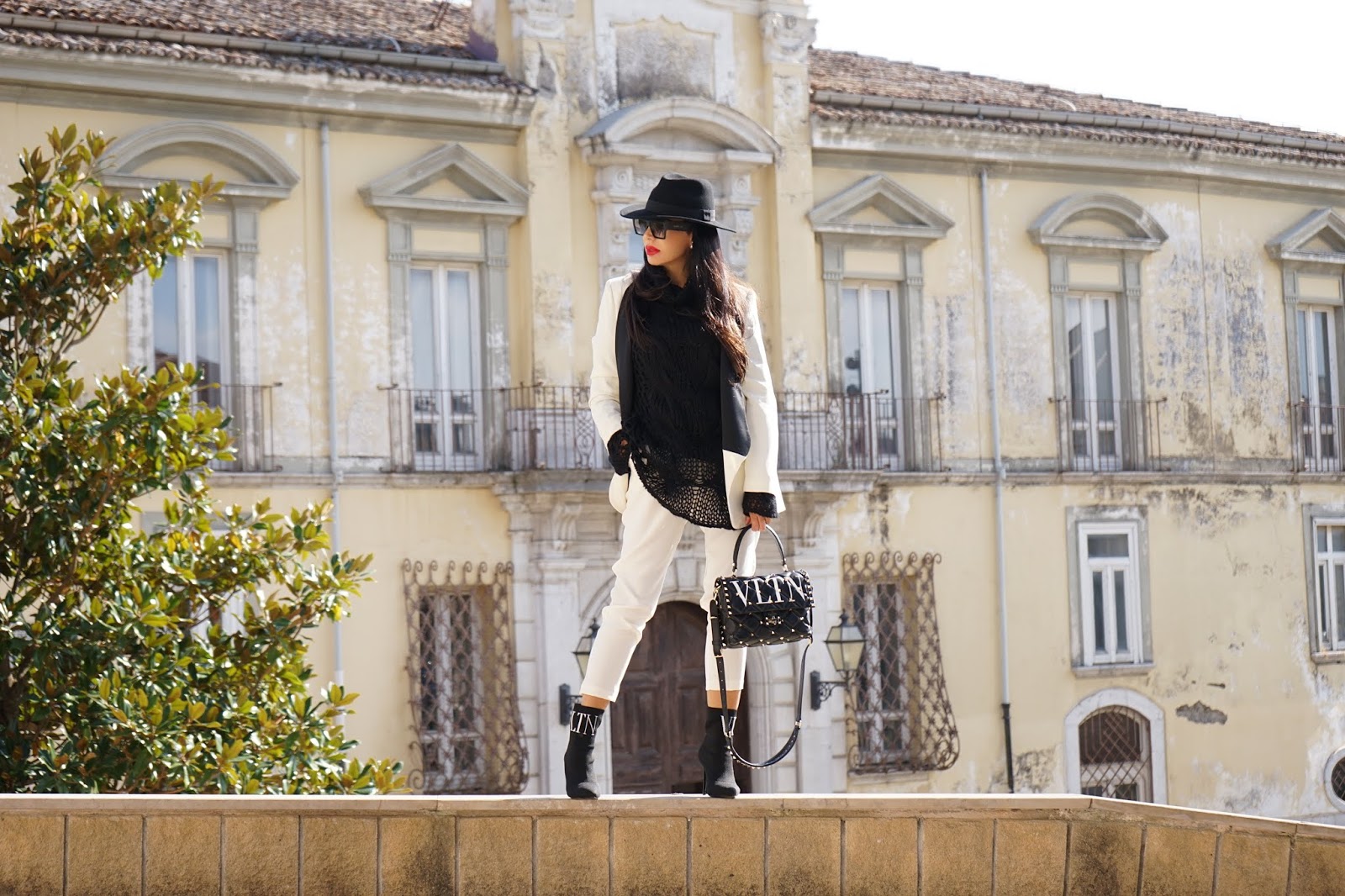 Et voilà, in un batter d'occhio siamo arrivati ad avvertire i primi
freddi e le giornate estive, il sole, la brezza marina e il relax
vacanziero sembrano ormai cartoline sbiadite.
È arrivato il momento di indossare il maglione a collo alto
, l
'obiettivo è quello di coprirsi, di
proteggersi dal freddo.
Morbidi, avvolgenti, trendy i
capi knitwear sono una calda coccola da concedersi: abbracciano con i loro filati di lana o cashmere, mentre il fit wide ricorda la coperta di Linus.
Dichiariamolo, il maglione dolcevita,
avvitato sottilissimo uber chic o più morbido e avvolgente, è il nostro
salvavita ed è il primo segnale di questa nostalgica
voglia di tornare alle linee essenziali, alle cose semplici.
E' elegantissimo anche con un paio di jeans e di tendenza se
indossato sotto ad un blazer…
il suo ritorno lo stavamo aspettando da un po'.
Un capo basic, per sua natura versatile per stile e
occasione, sta bene con tutto e acquisisce
forza e carattere, nella sua formula pura, quindi senza ridondanze o
aggiunte.
Da acquistare adesso e da scoprire ed impreziosire, con un paio di orecchini pendenti o con perle e cappelli… e il nostro caldissimo outfit super glam è a portata di mano.
Lasciamoci salvare l'inverno dai nuovi dolcevita moda 2020

, i
l knitwear è la tendenza più cool della cold season per
affrontare il freddo avvolte in un caldo abbraccio,
sono il
gesto più fashion-comfort che ci sia.
Micro o maxi, lunghi o corti, la maglieria sperimenta tantissimi stili,
i
o ho scelto il mio maglione in un filato peloso e super morbido come la lana mohair in una lavorazione traforata effetto pizzo, abbinato ad uno smoking super classico
in un contrasto che crea la magia giusta.
(Clicca qui per leggere di più sul trend).
While you may be mourning the end of summer, there's so much to look forward to this cold season, especially when it comes to your wardrobe… at long last, the season of wrapping up warm is well and truly upon us.
It means we can start seriously thinking about our knitwear collection, and we're absolutely okay with that.
Knitwear is the queen of this winter's wardrobe.
From cashmere to shetland wool, from the finest knits that gently rest on the body to those hand-made.
For their F/W collections, designers showcased the most creative crop of knitwear we've seen in years.
Why are they so magical, you ask? Because they add the allusion of a cozy turtleneck but they feel just like a scarf.
Whether worn with tailoring for work or dressed down with joggers at the weekend, a cozy roll-neck jumper is an autumn essential.
The main rule of thumb here is to buy quality over quantity: a beautiful natural yarn will last longer and look far superior to anything man-made.
It will never fail to make you look and feel chic and pulled together.
Discover the best knitwear to cozy up in this season, cardigans, jumpers, turtleneck and poncho styles: fashion embraces soft materials like wool, mohair or cashmere.
Knits for everyone and for all tastes. For winter 2020 soft and warm pieces will keep you warm and trendy.
Playing with proportions, hues, and wool thickness, that's my starting point in my ootd:
I chose my black sweater in a hairy and super soft yarn like mohair wool with a perforated lace effect, combined with a super classic tuxedo for a contrast that creates the right magical allure.
Location: Victor Hugo Culture Palace – Avellino – Italy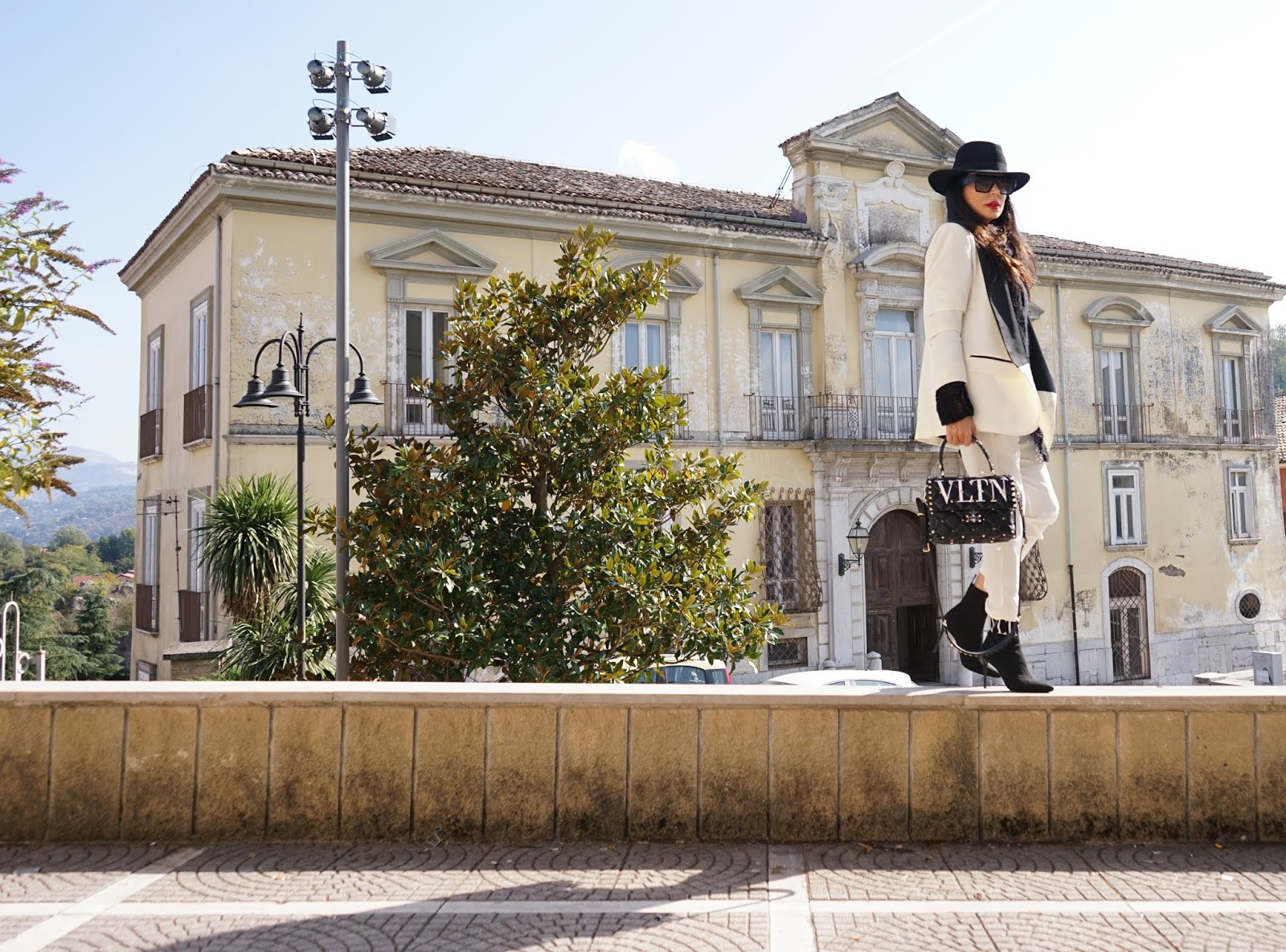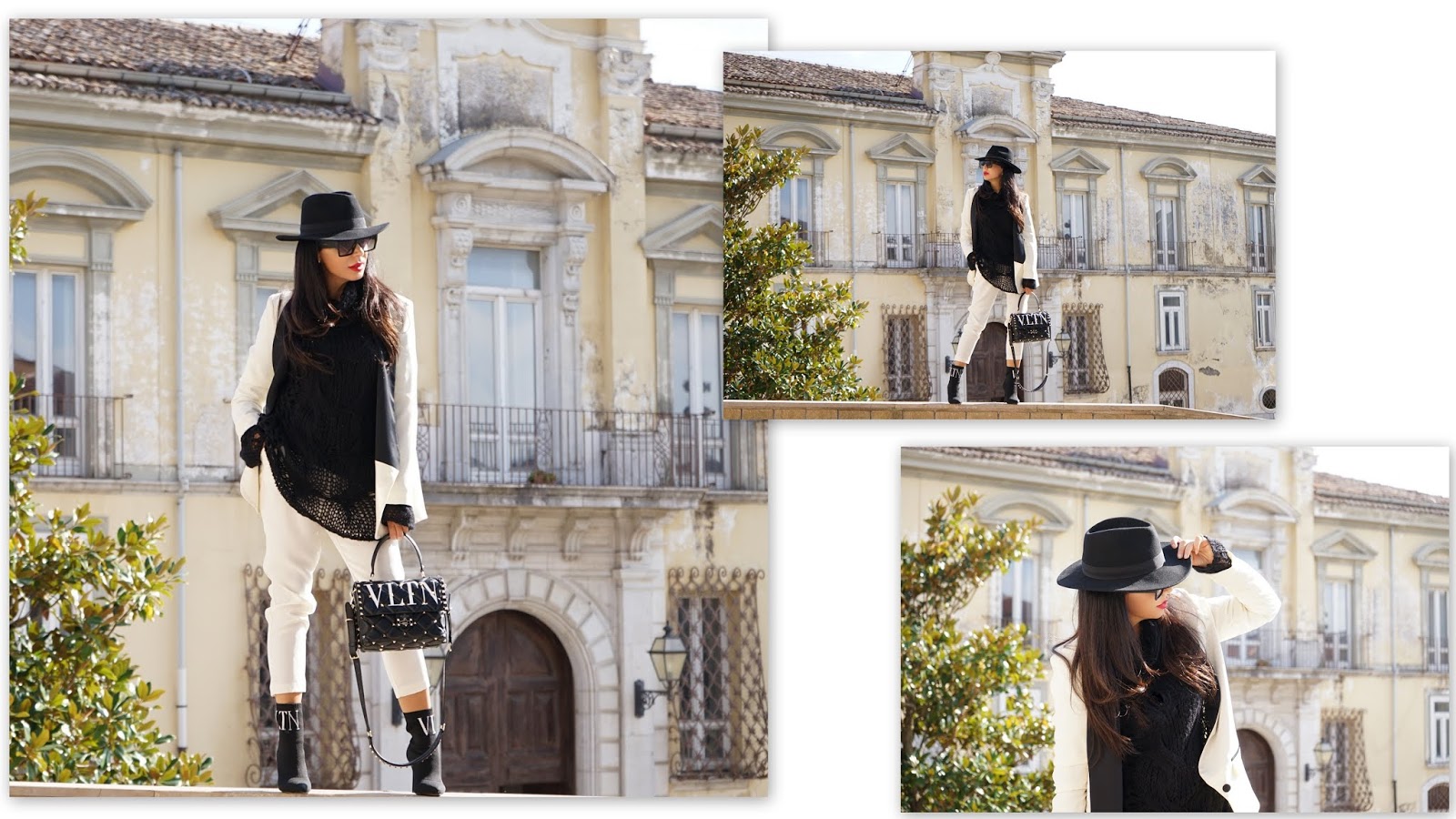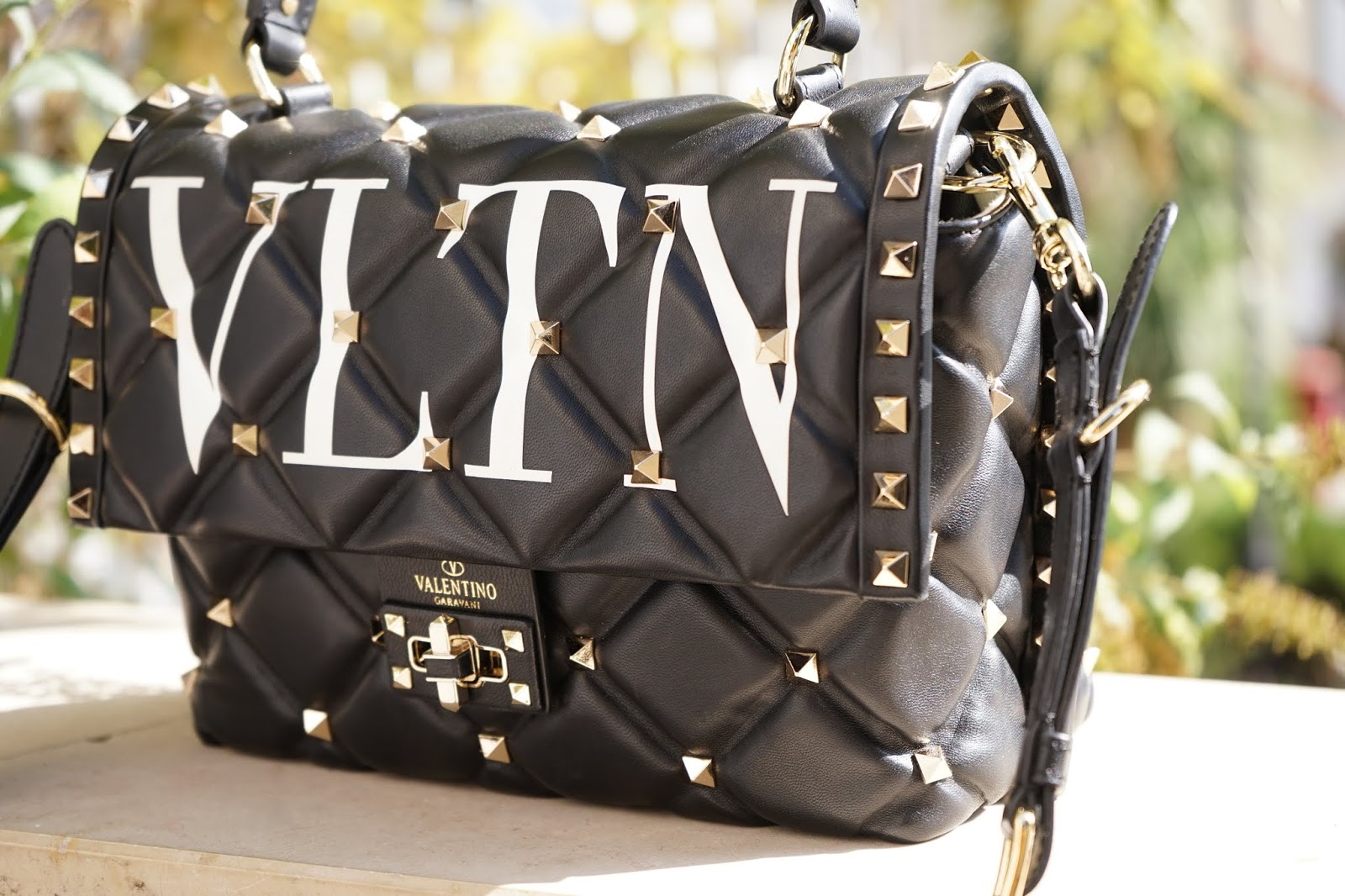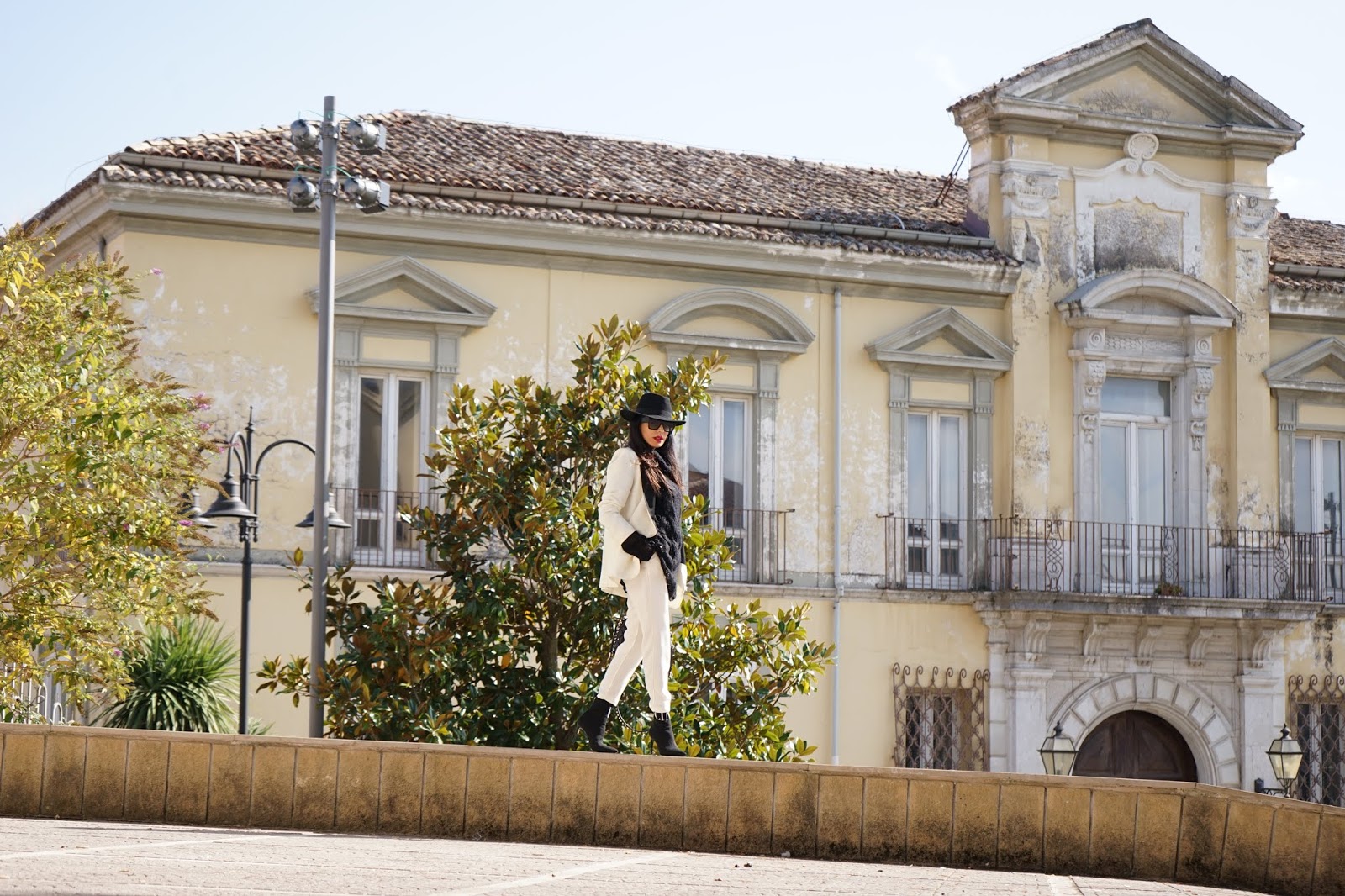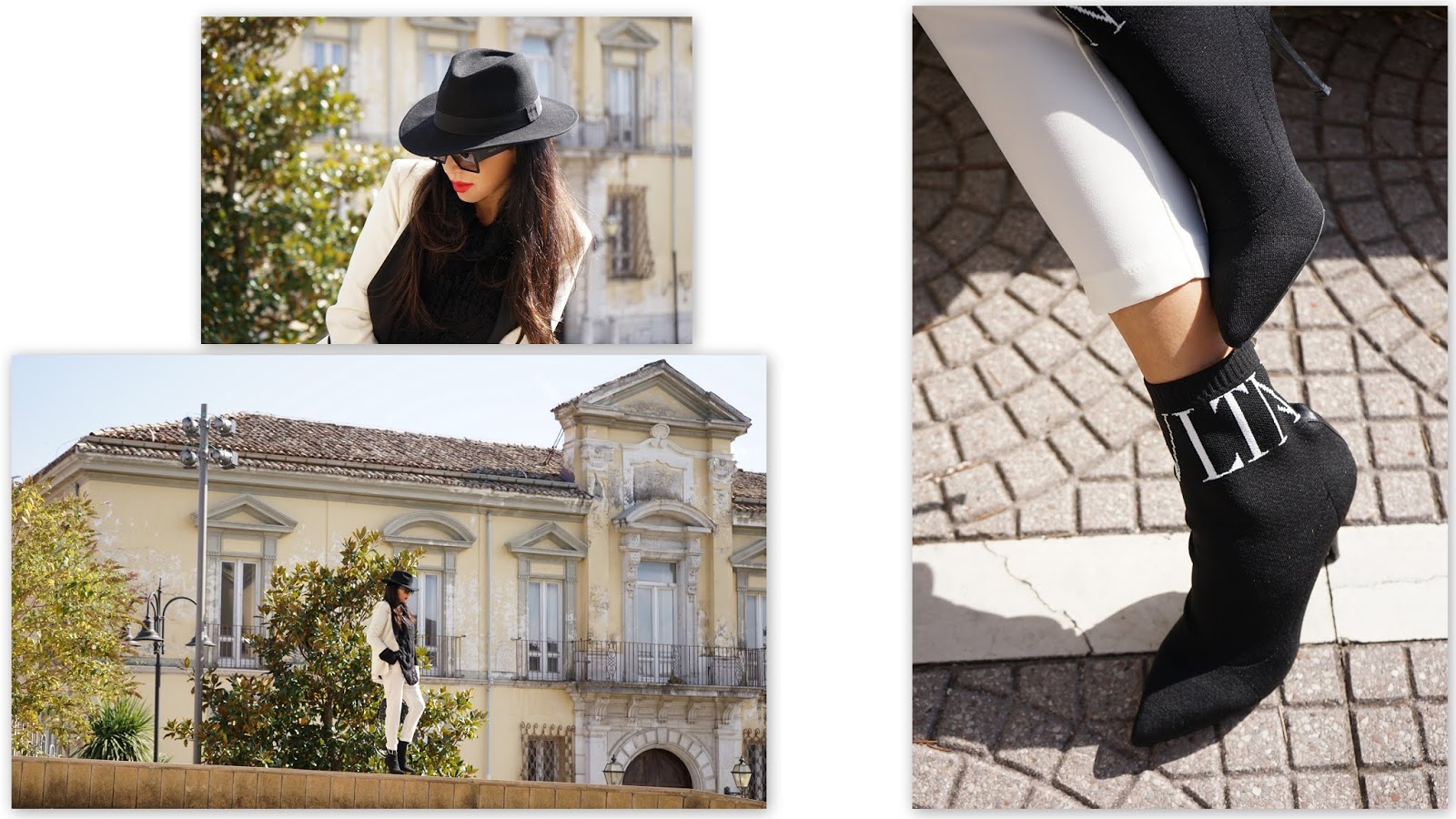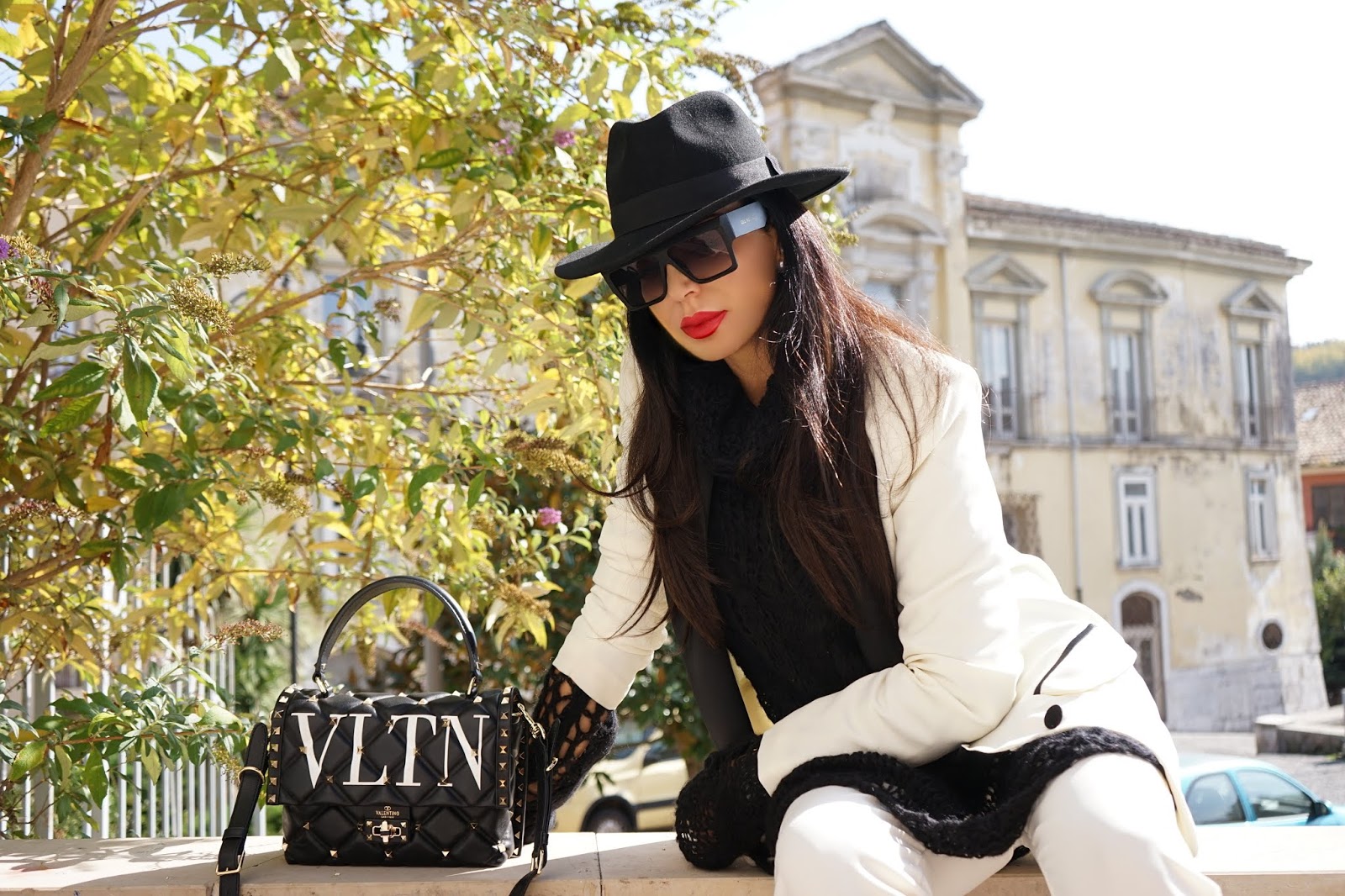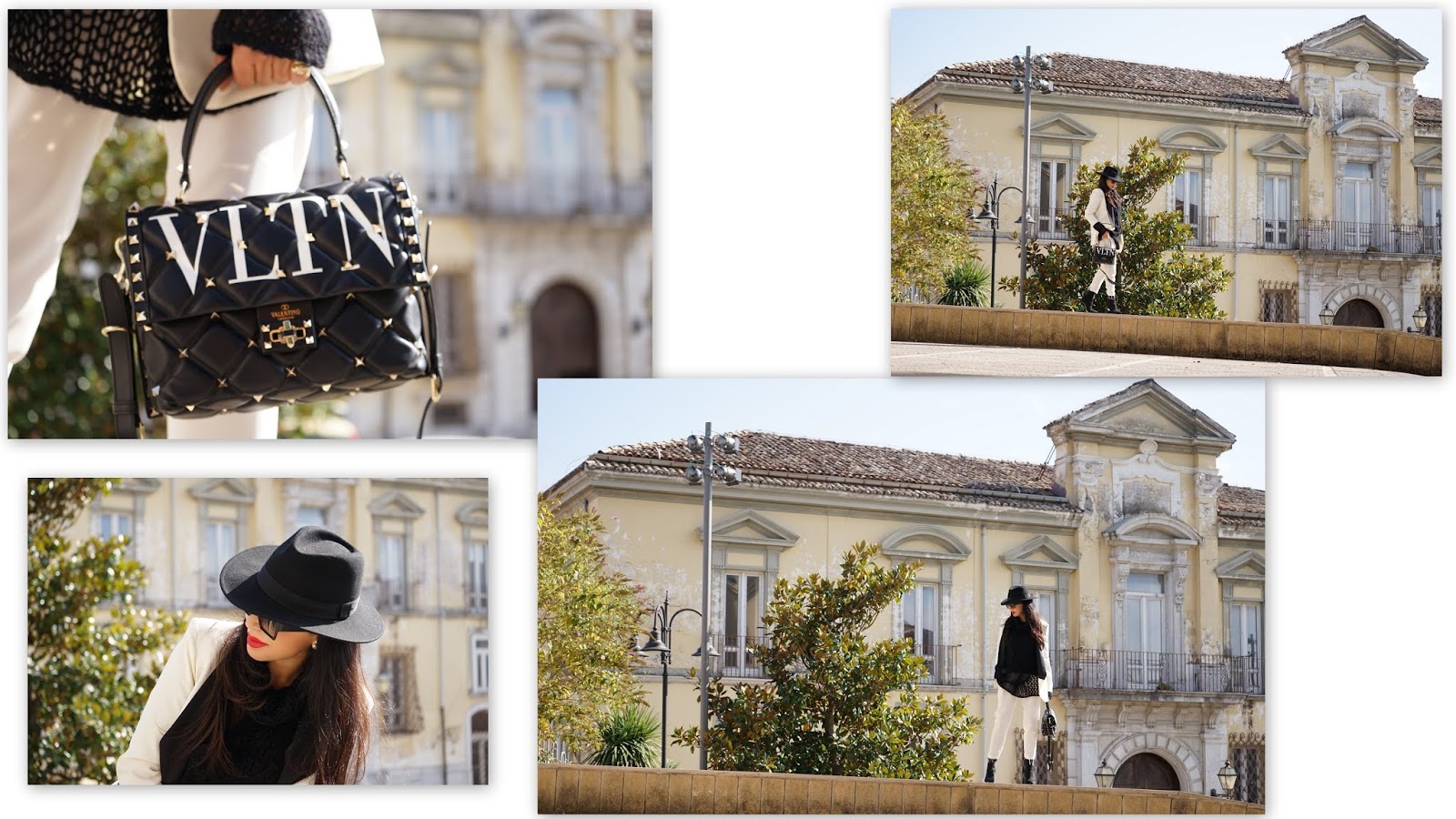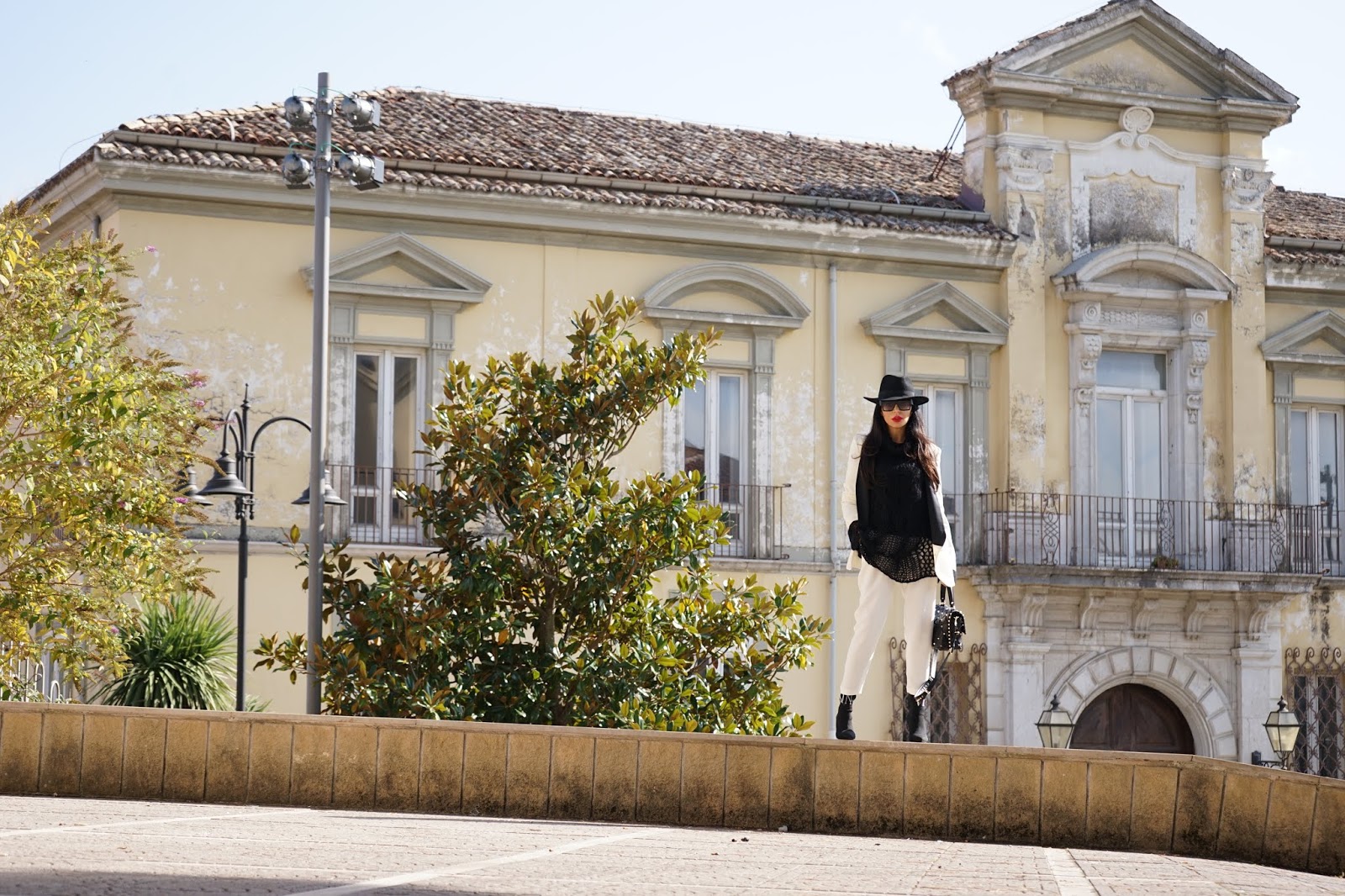 Photos: Gerardo Fusco
I was wearing: