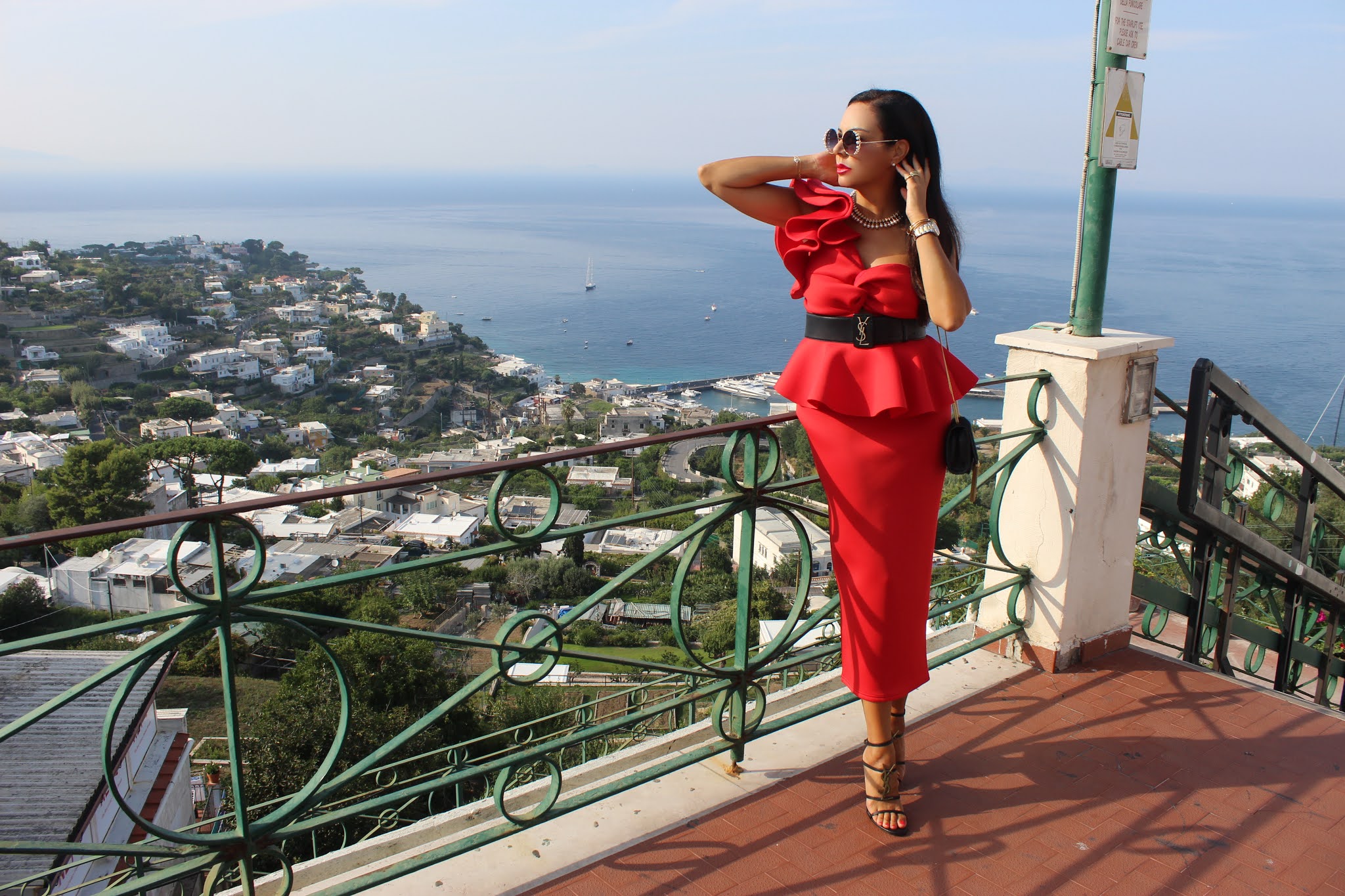 Ruffles in Capri
The ruffles have asserted their dominance on the runways and are returning to reign supreme as one of the hottest trends of the fall season.
With a season steeped in romantic influences, the ruffles trend is to transcend its in-vogue status to become a wardrobe staple.
This is the mantra: an allure of outside-the-box, timeless style.
Whether on modern shirts, romantic bustiers, or in the form of a refined bib with aristocratic airs, this pretty detail is enough to make any silhouette shine.
A mix of romanticism and extra volume, as eclectic as they are versatile, to be adapted to one's personality.
I love ruffles because they are whimsy yet hardworking and have the power to lift the simplest of pieces, thus transforming the plainest of outfits. The playful, fantastical touch of ruffles stands out on my ootd, where I added some frilly volume.
I'm wearing this statement red dress on my beloved and chic island of Capri.
Late September and the first days of October are, in my opinion, the most beautiful months on Capri island.
The temperature is still warm and the island relatively quiet, especially in the evening when the lion's share of daytrippers has left for the mainland.
Hotels, shops, and restaurants are all open and many accommodations on Capri offer special rates.
Do you like my outfit?
On my Instagram account (you can found me @expressyoupl) I'll show you all my best outfits.
(Click here and here to read more about the coolest fashion trends of this season).
(Click here to see all my outfits from my previous trip to Capri).
Location: Capri Island – Italy

Lido del Faro – Capri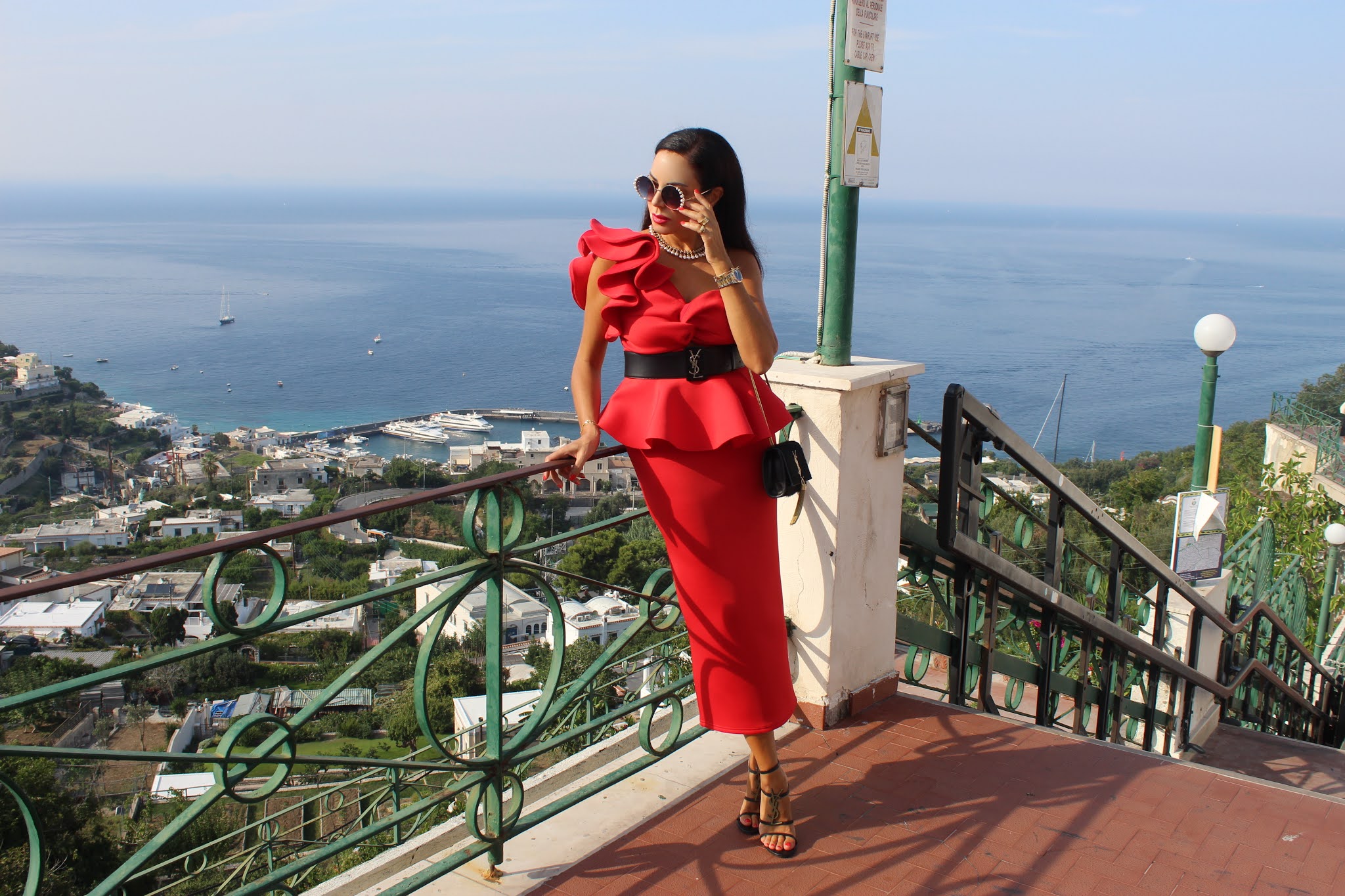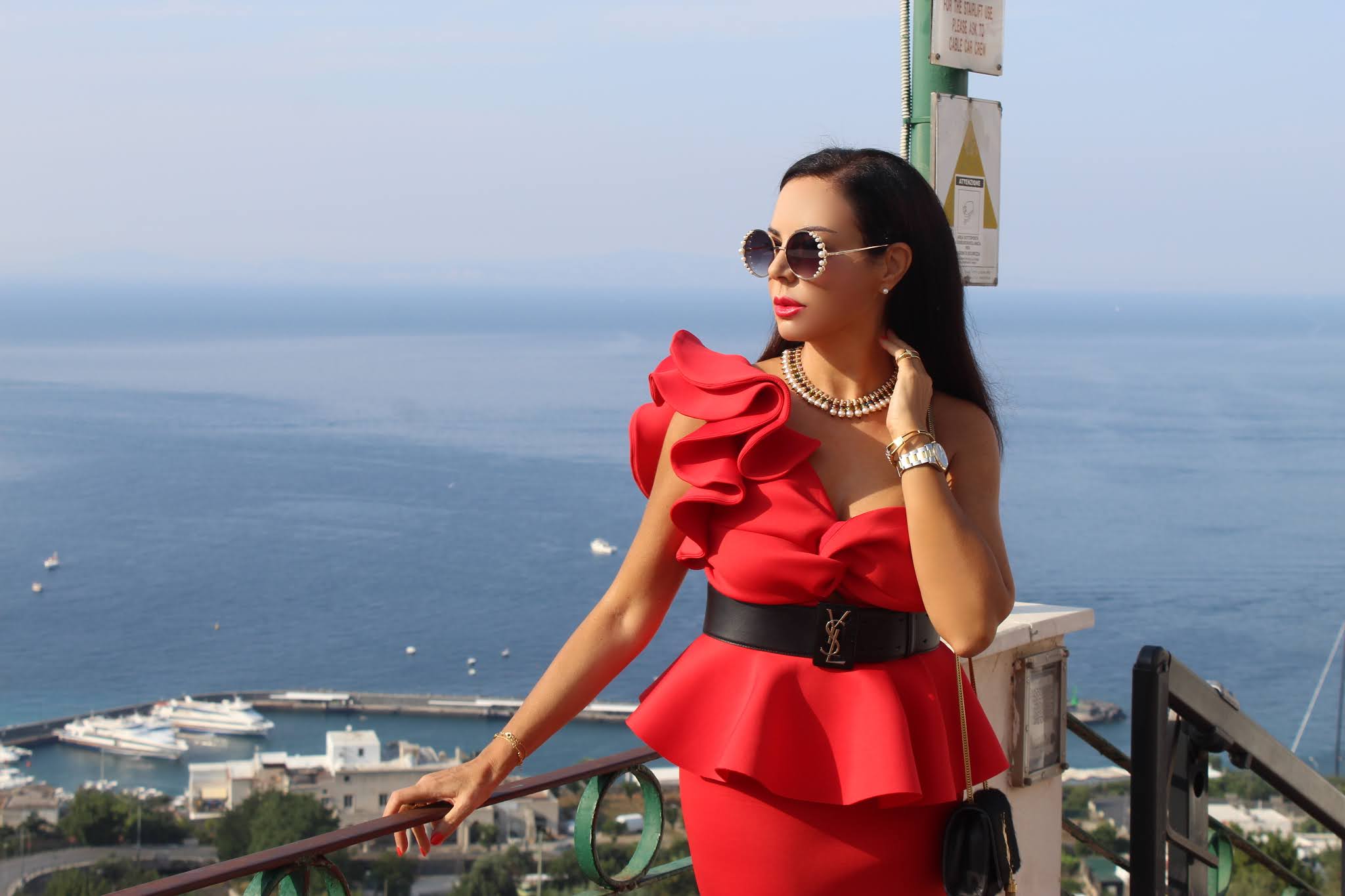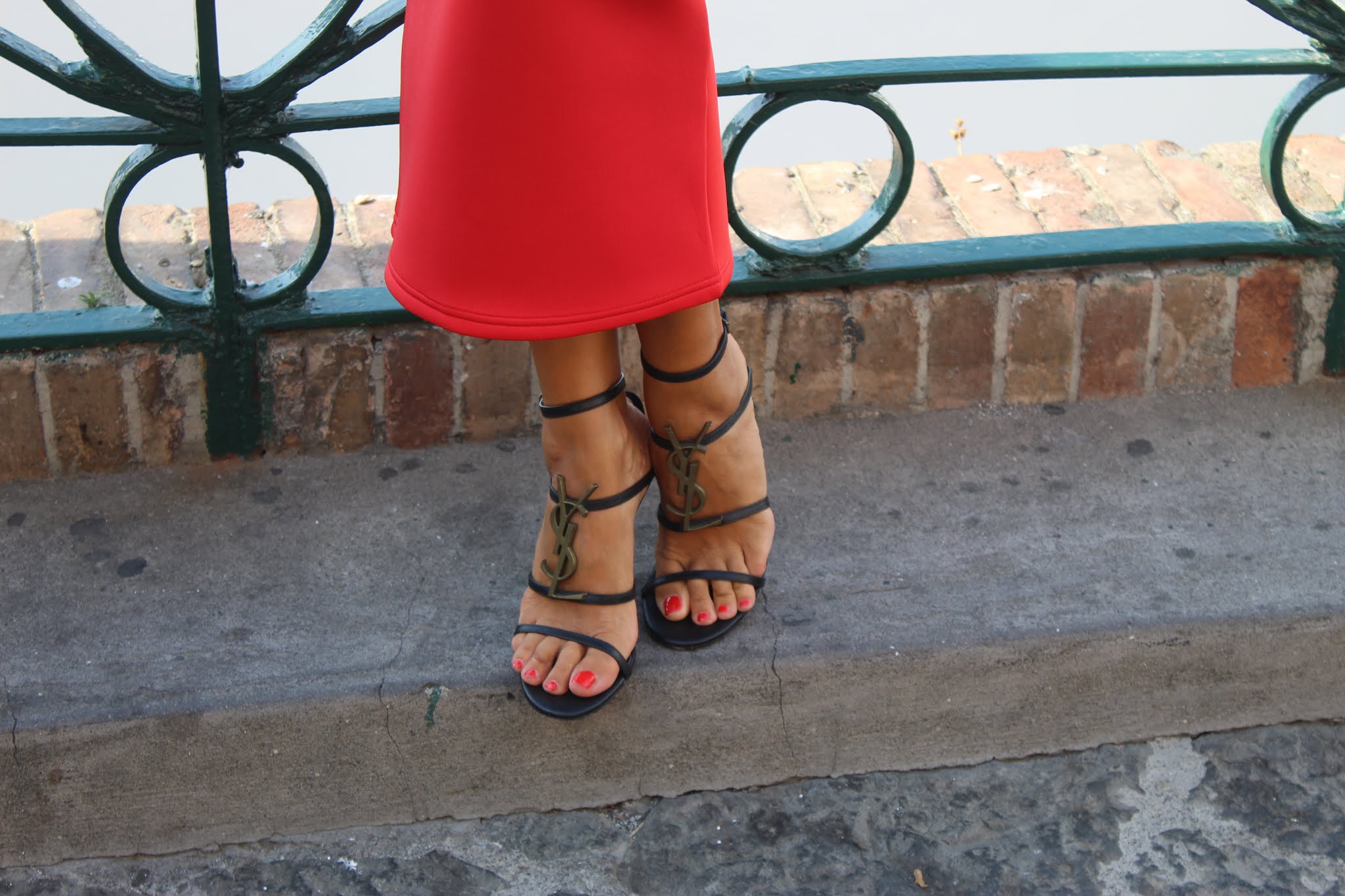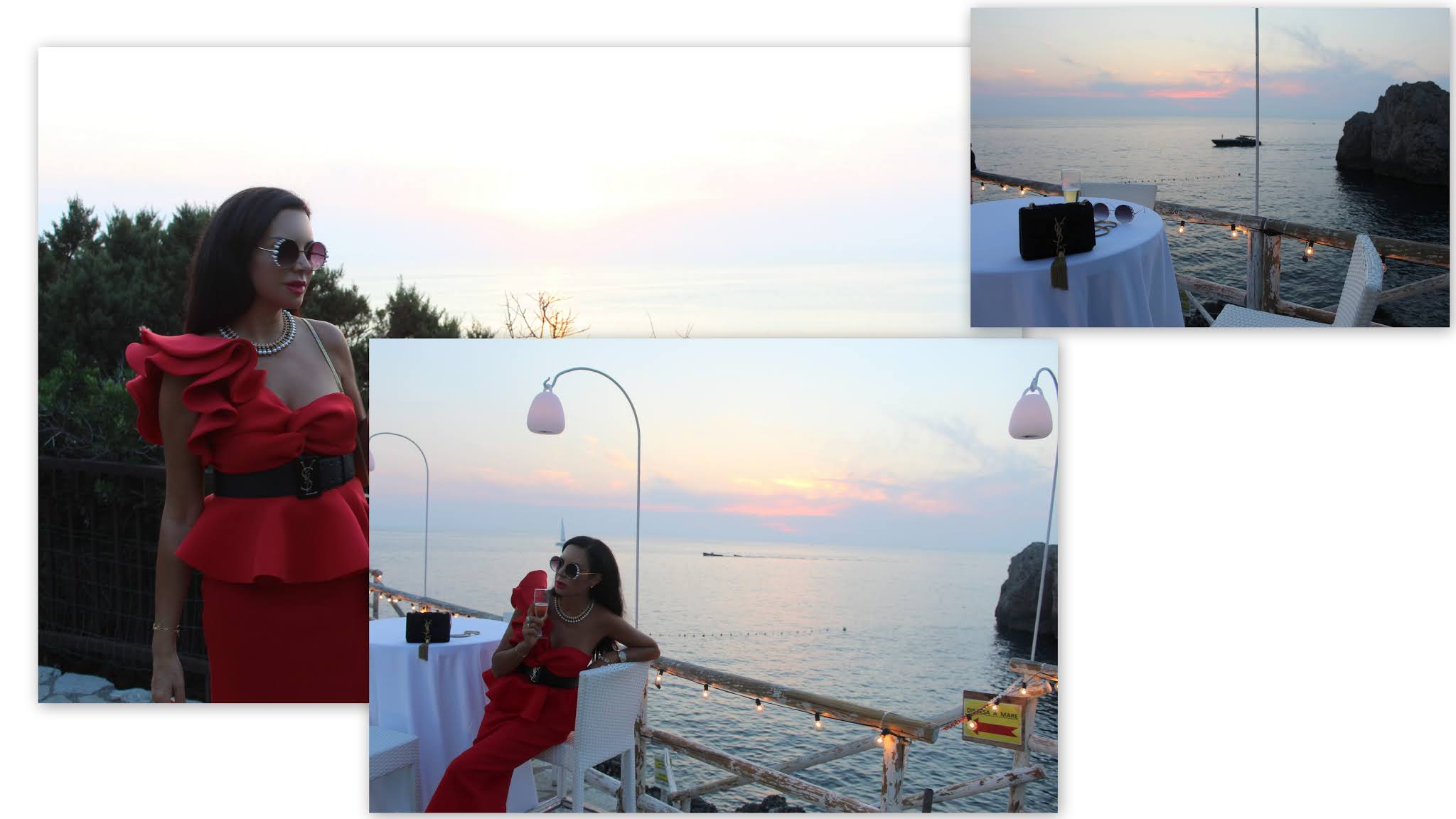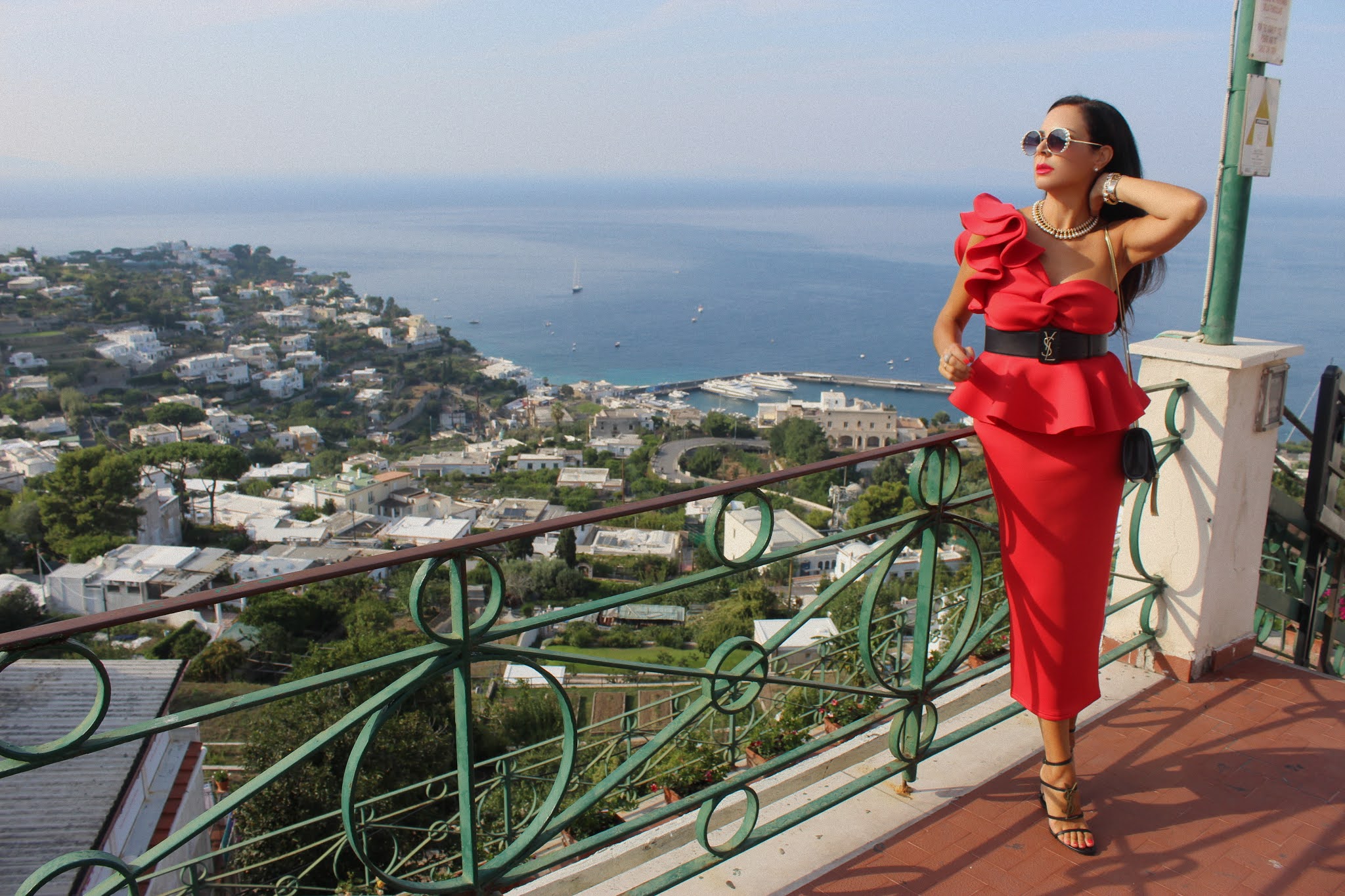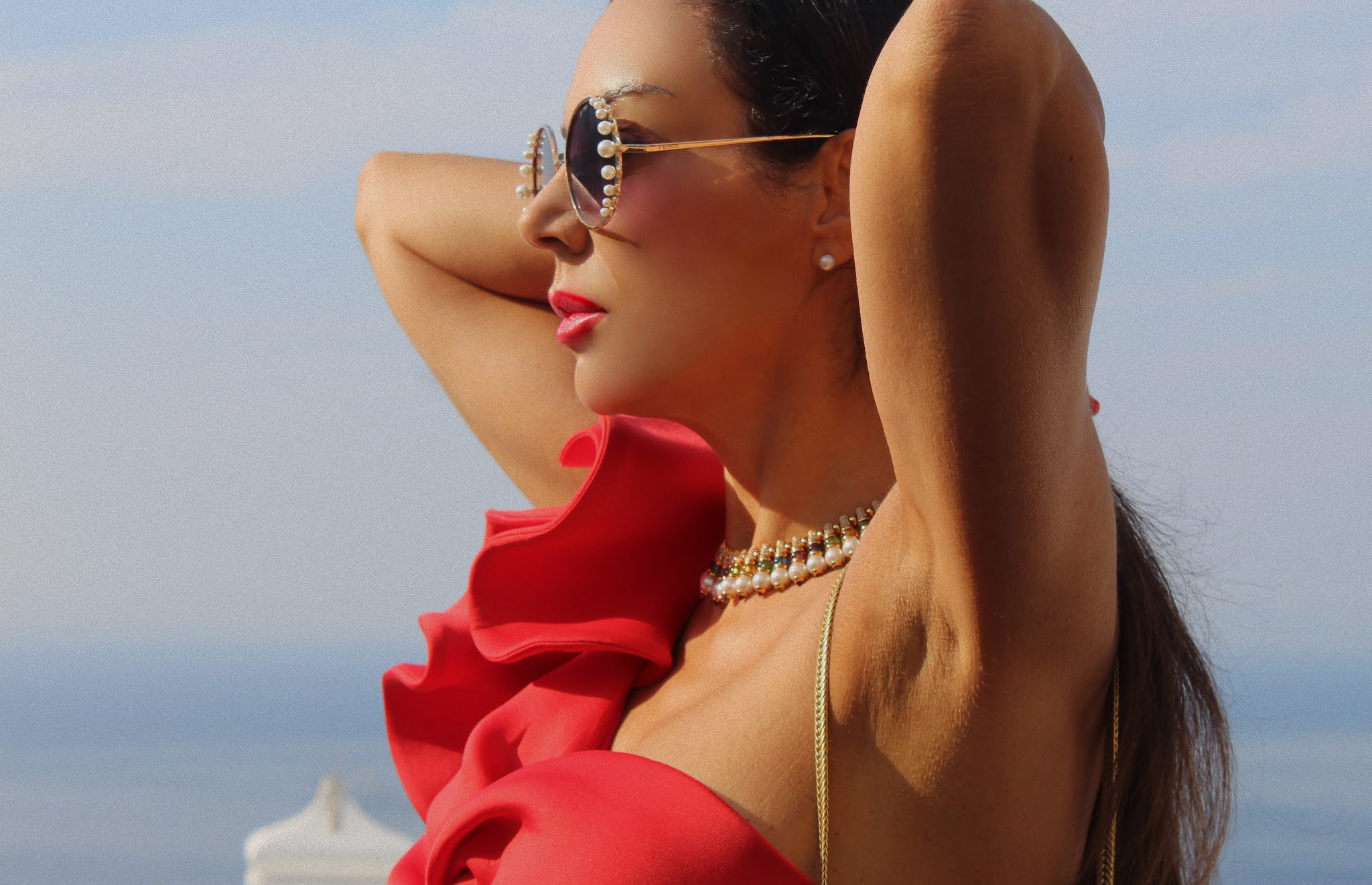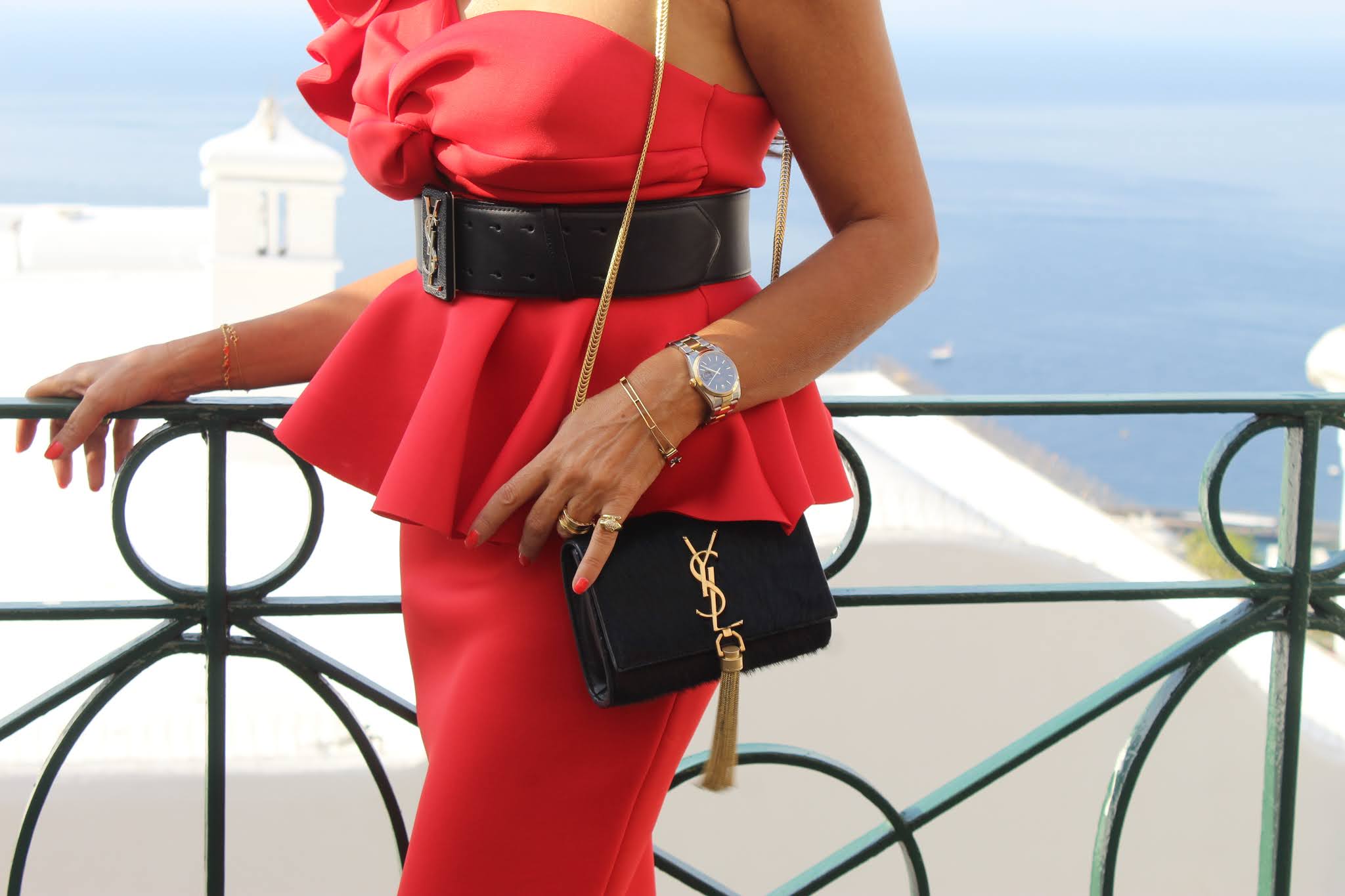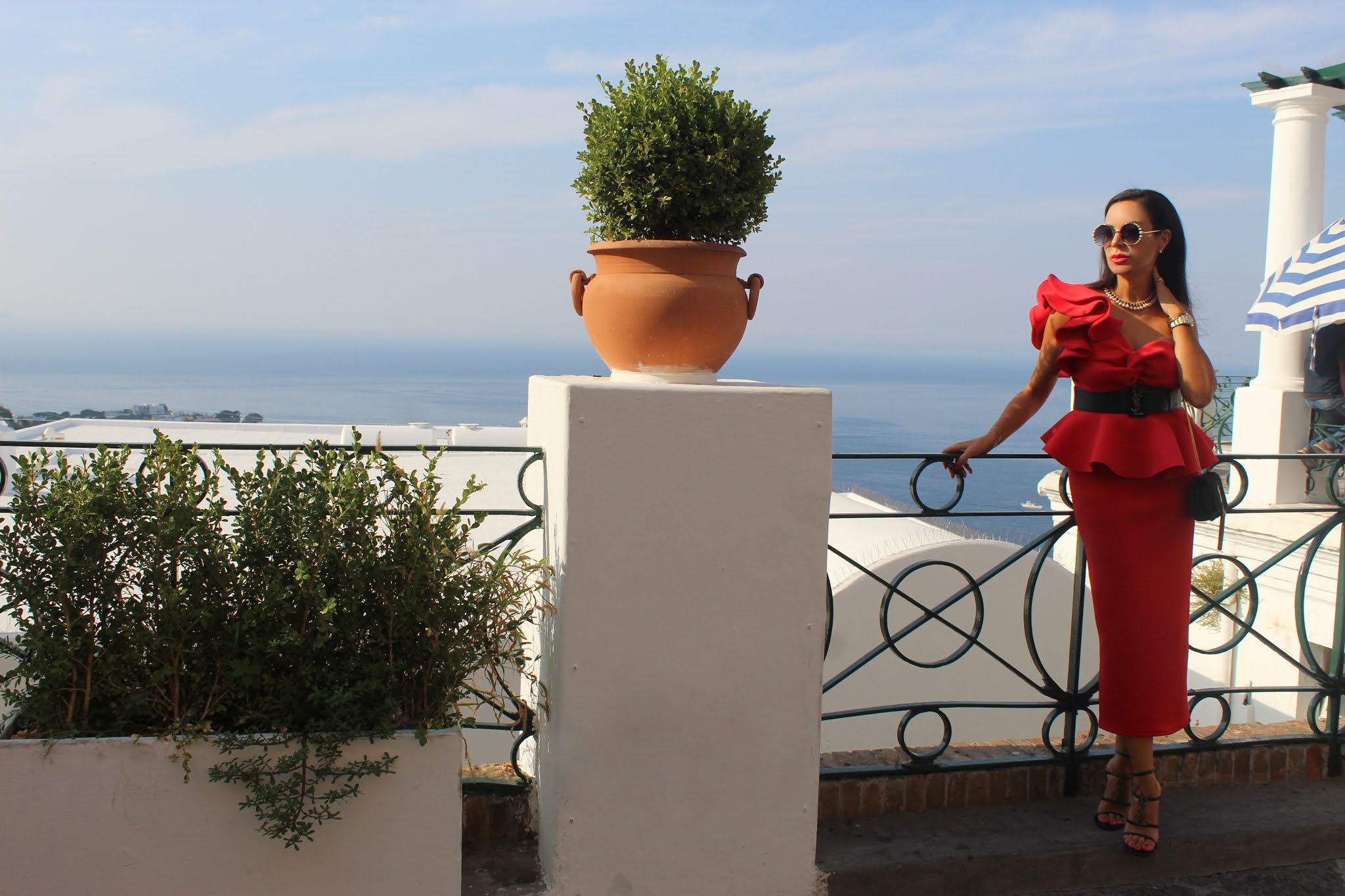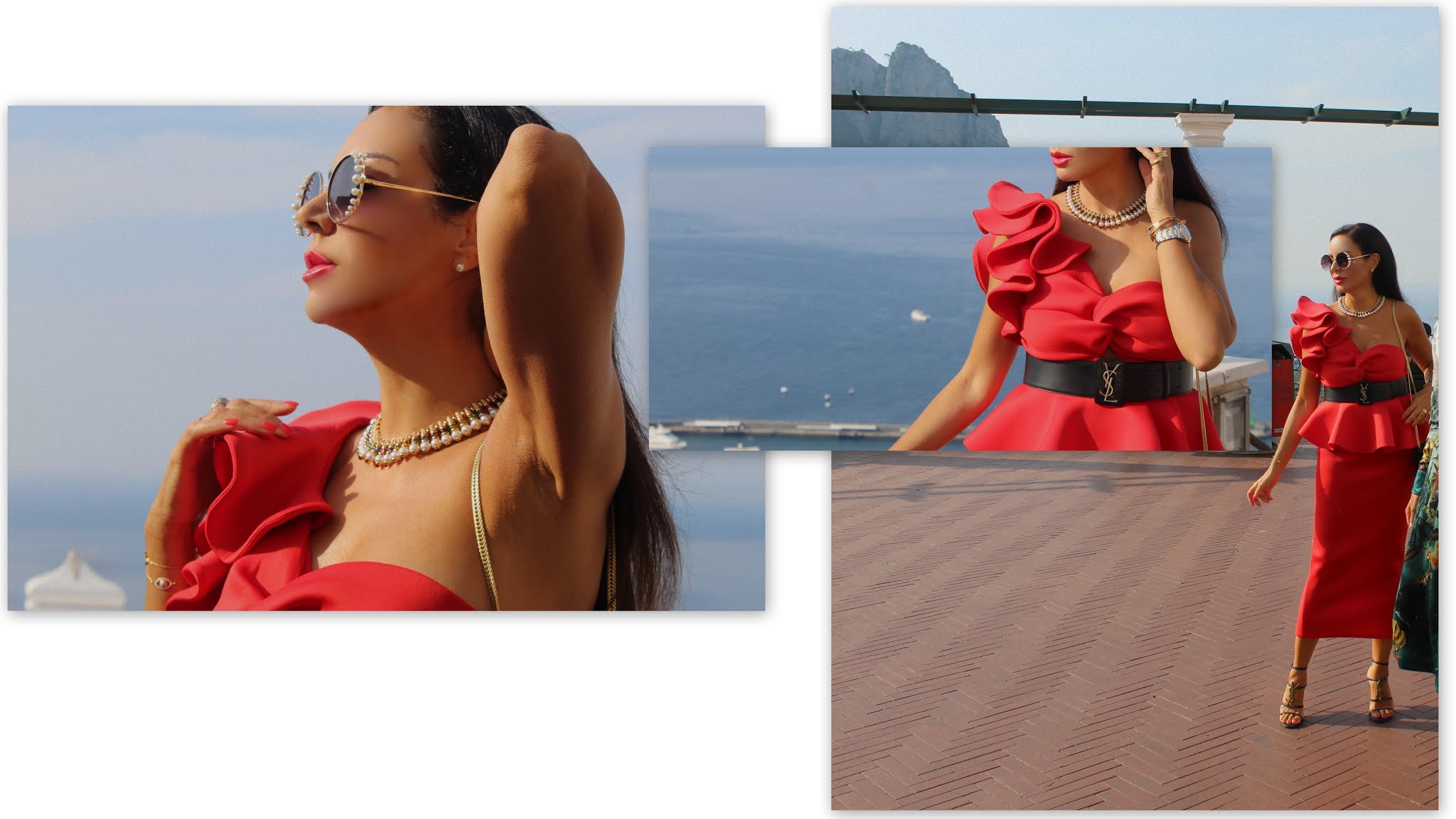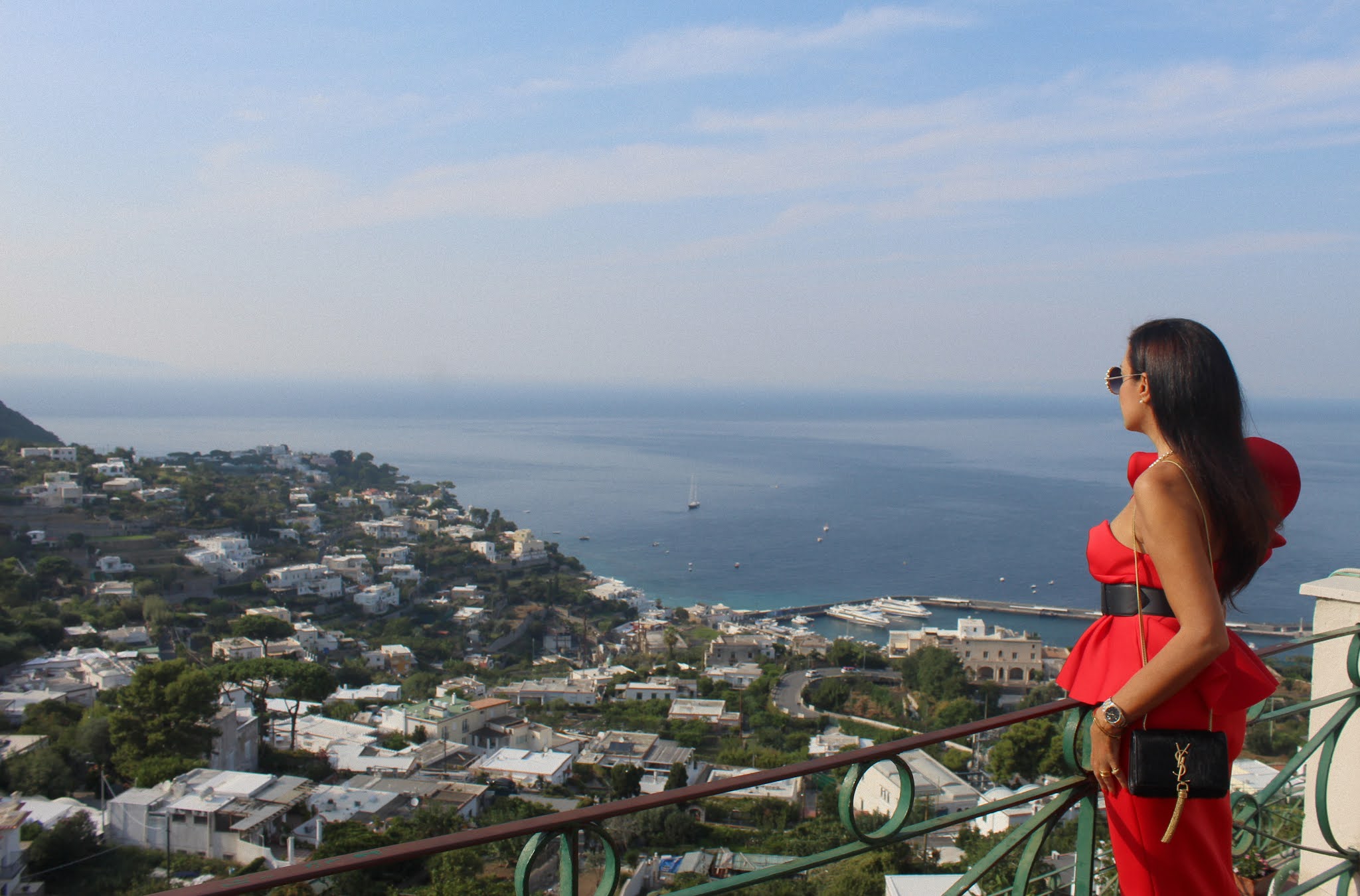 Photos: Oigres Elirab
I was wearing:
Secrete Couture via Falò Donna top and skirt
Bulgari necklace
Saint Laurent belt, bag, and sandals