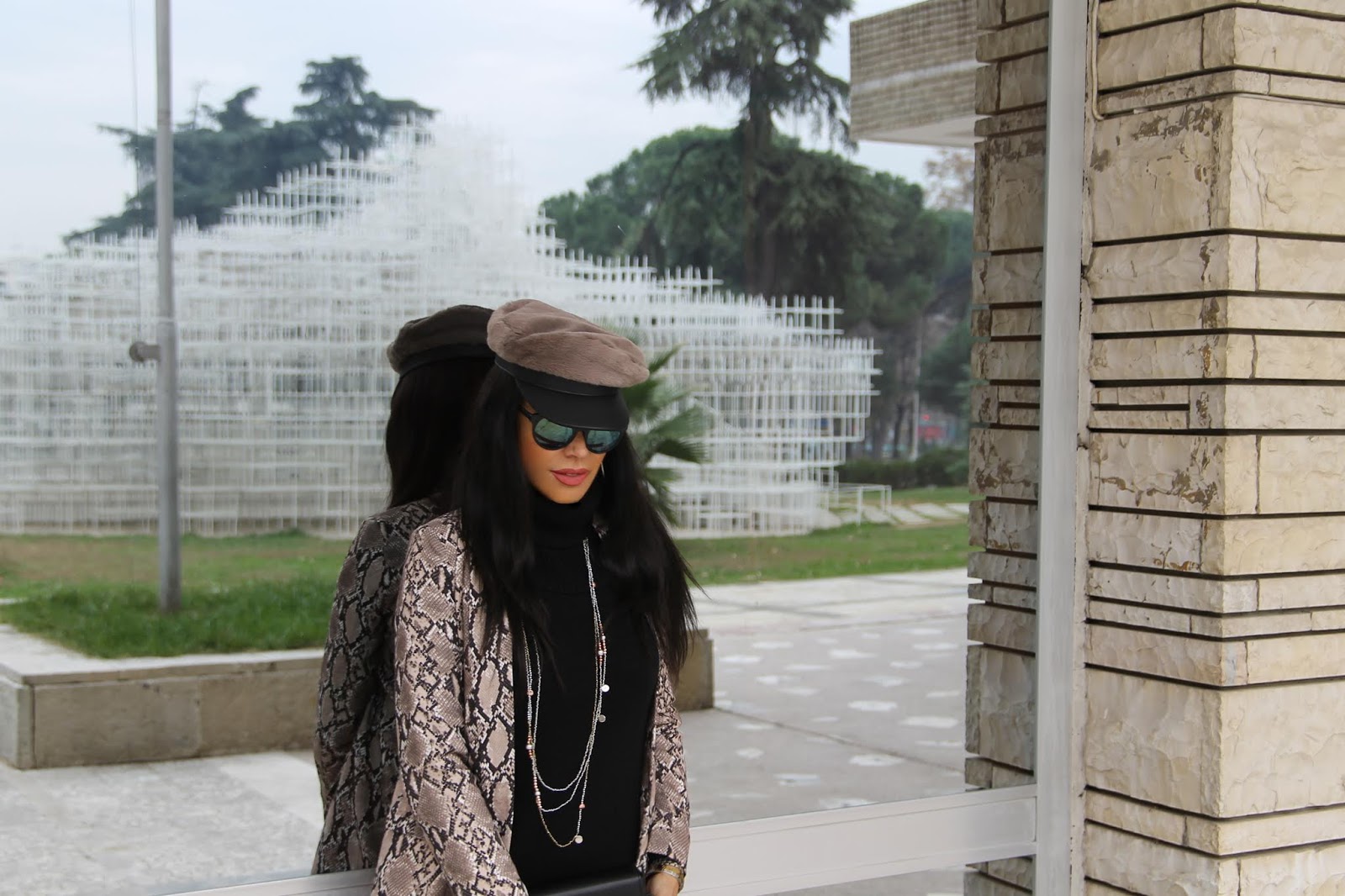 La Nuvola (Reja per gli albanesi), una sorta di padiglione in metallo e cristallo, è stata creata dell'architetto giapponese Sou Fujimoto.
L'opera contemporanea "Cloud", originariamente commissionata nel 2013 per la Serpentine Gallery di Hans Ulrich Obrist a Londra, è stata trasferia come installazione "temporanea" nel 2016,
sul prato del giardino della Galleria Nazionale delle Arti a Tirana.
Una serie di strutture in acciaio, a sezione quadrata due per due centimetri, si susseguono creando un ambiente sperimentale in cui vengono messi in discussione tutti i concetti dell'architettura tradizionale: interno ed esterno, muro e finestra, opacità e trasparenza.
Il suo aspetto trasparente lo rende evanescente proprio come una nuvola e da qui viene il suo nome:
una struttura tridimensionale delicata di 350 metri quadrati, dove sottili barre d'acciaio formano una tettoia semitrasparente e irregolare, proteggendo contemporaneamente i visitatori dagli elementi e consentendo loro di rimanere parte del paesaggio.
Molteplici terrazze a gradoni forniscono aree di seduta che consentono al Padiglione di essere utilizzato come spazio sociale flessibile e polifunzionale.
Essendo situato nell'area del parco, è un ottimo posto per rilassarsi un pò, fare uno spuntino e scattare delle belle foto.
A tal proposito, solo due giorni dopo l'installazione, la monumentale opera d'arte si è trasformata nella location ufficiale e più instagrammabile della capitale albanese per scatti perfetti.
Ed io non potevo non scegliere "the Cloud" e un pò di arte giapponese per lo shooting del mio primo outfit da Tirana: una lunga gonna in tulle, evanescente come l'opera di Fujimoto, abbinata ad un blazer pitonato, la stampa rivelazione di questo inverno 2019, per un look minimal ma di grande impatto.
Reja (the Cloud) is a modern art installation designed by the Japanese architect: Sou Fujimoto.
The "Cloud" pavilion, which originally was commissioned in 2013 for Hans Ulrich Obrist's Serpentine Gallery in London, was transferred as a "temporary" installation to the lawn in front of the National Gallery of Arts in Tirana on May 28, 2016.
The Pavilion is a delicate, three-dimensional structure: each unit comprises fine steel bars of 800 and 400 mm rectangles.
It forms a semi-transparent, irregular canopy, simultaneously protecting visitors from the elements while allowing them to remain part of the landscape.
The footprint of the structure is 350 square meters and the Pavilion has two entrances.
A series of stepped terraces provide seating areas that allow the Pavilion to be used as a flexible, multi-purpose social space.
The delicate quality of the structure, enhanced by its semi-transparency, creates a geometric, cloud-like form as if it were mist rising from the undulations of the park.
It's a nice place to chill, meet, discuss.
It's often used as an open-air cinema, especially during the summer.
Well, let's say that Reja turned into an official selfie spot in two days, this is an excellent Instagram spot in Tirana.
Fact: yes, you're going to be called weird if you go to Tirana and don't take a picture inside "The Cloud".
So I could not choose "the Cloud" and a little bit of Japanese art for the shooting of my first Tirana outfit: a tulle maxi skirt, evanescent like the artwork of Fujimoto, paired with a snakeskin blazer, the revelation print of
this winter 2019, for a minimal but striking look.
Location: the "Cloud" pavilion – Tirana – Albania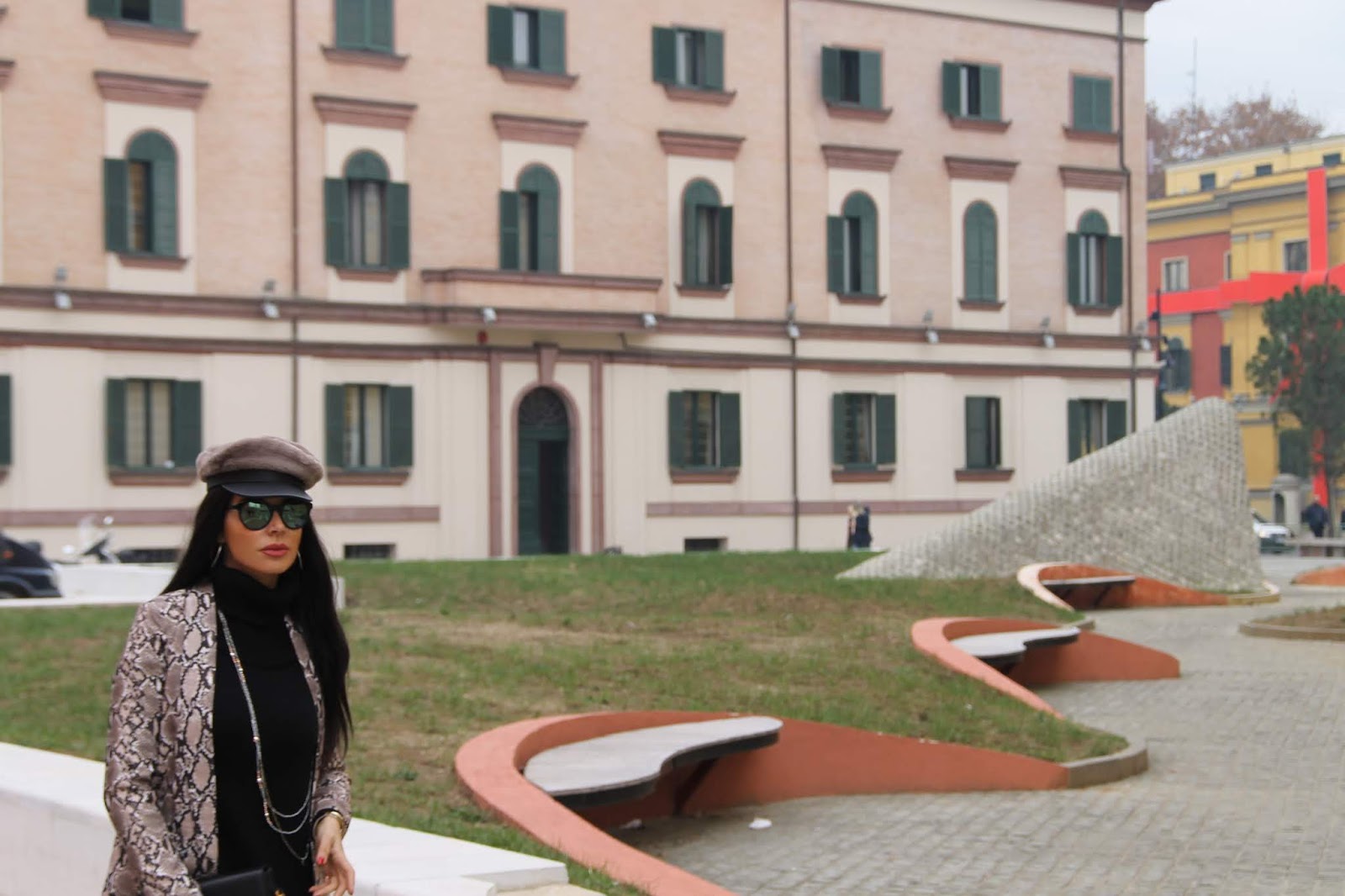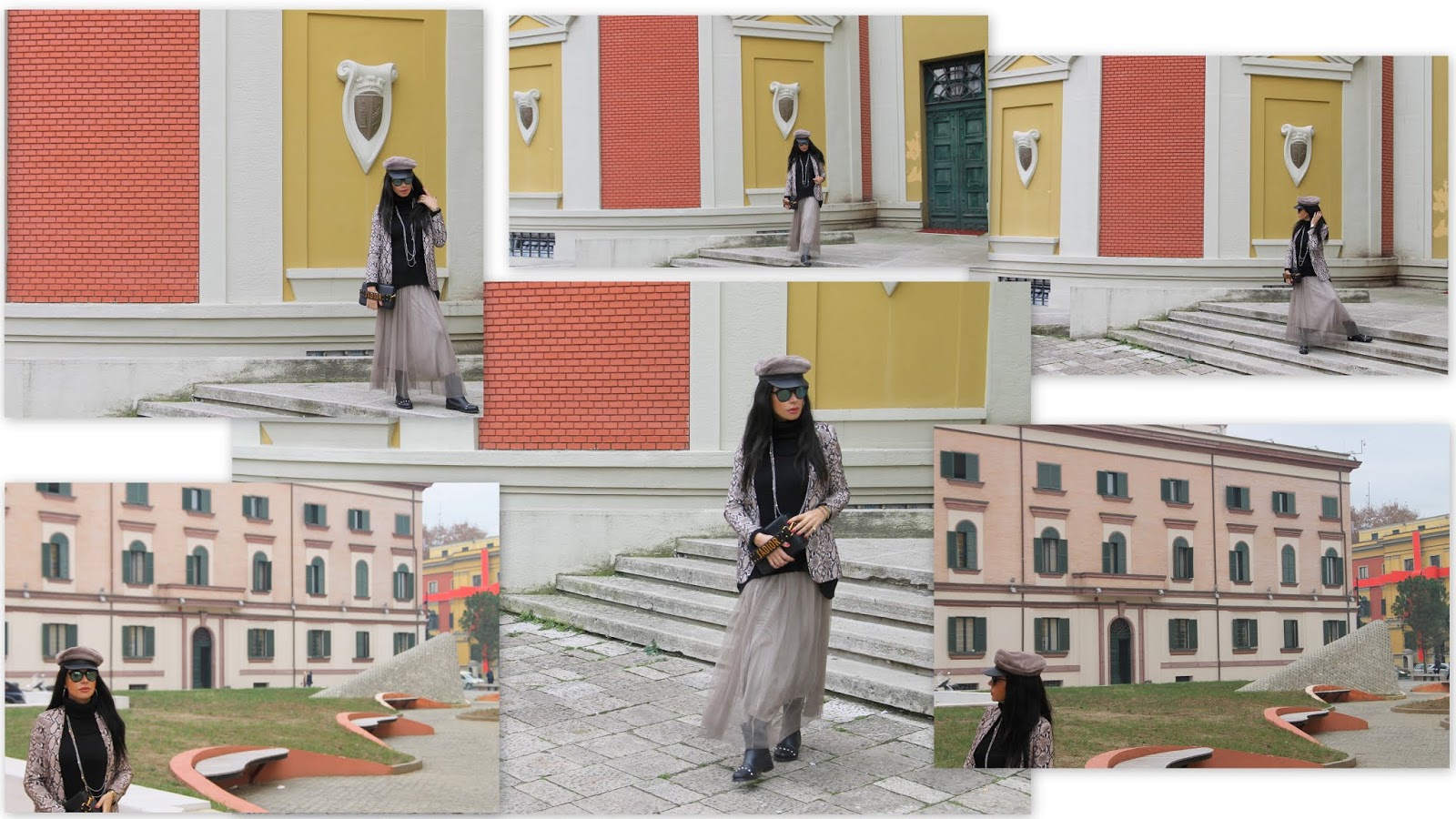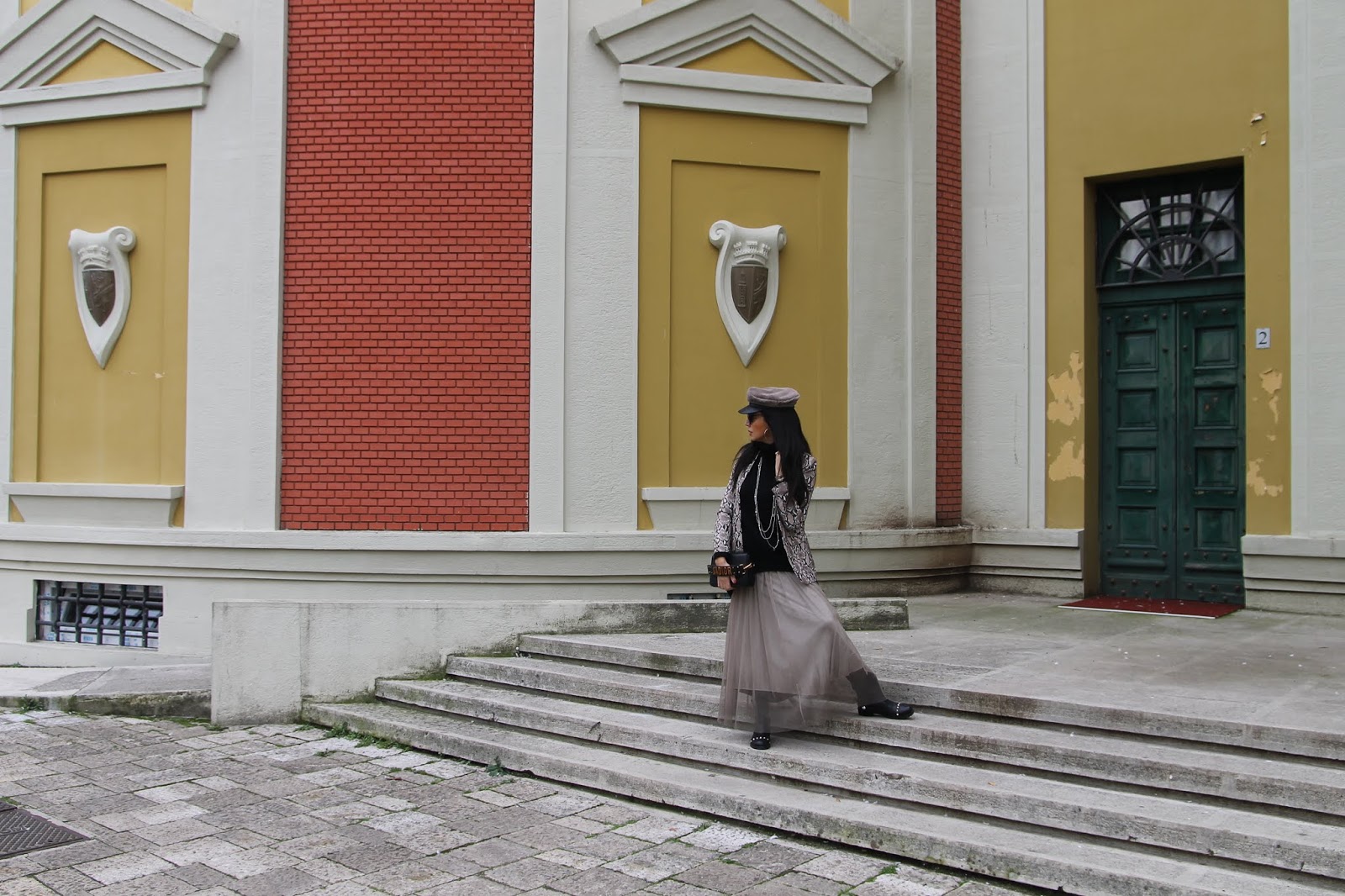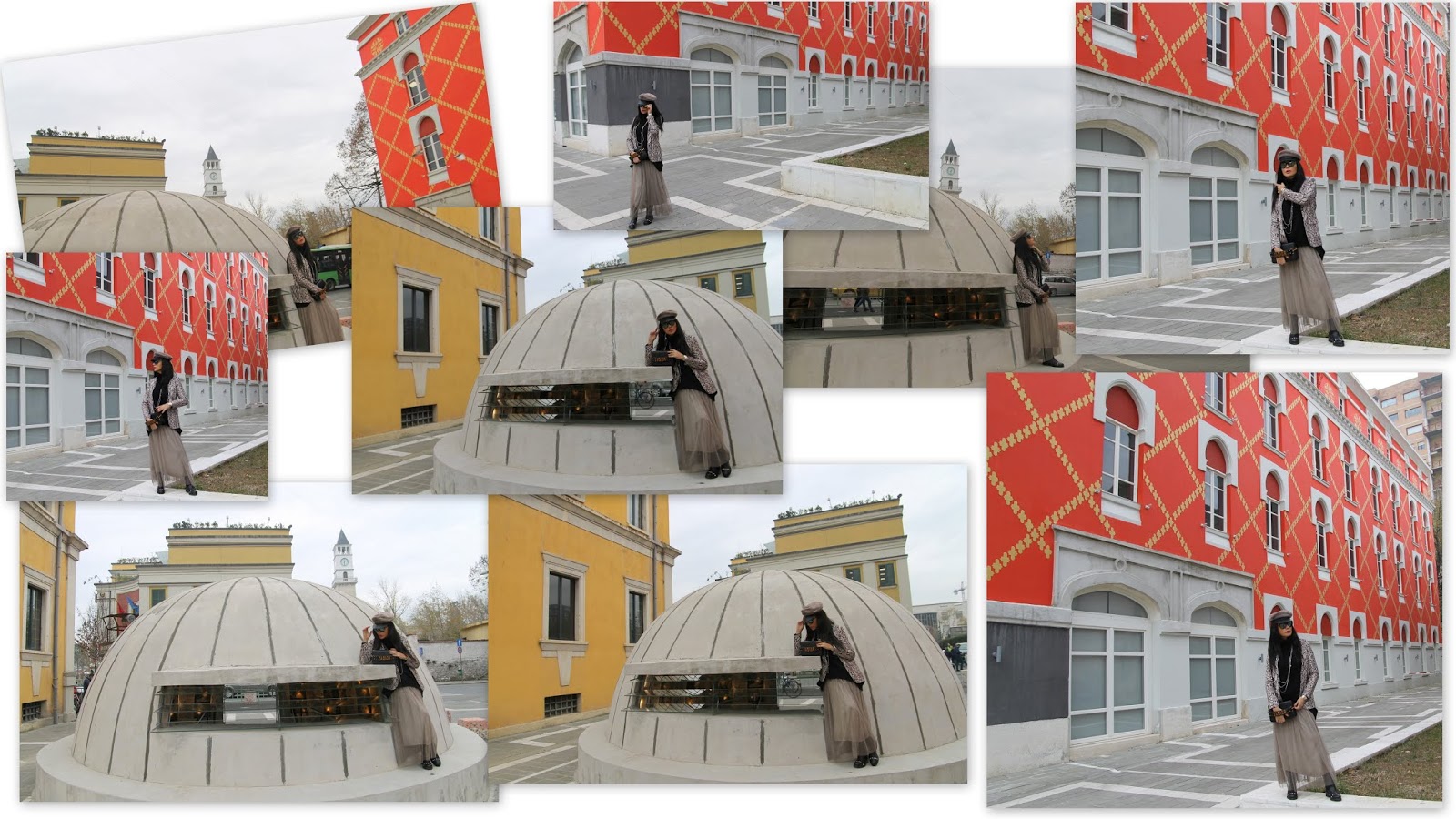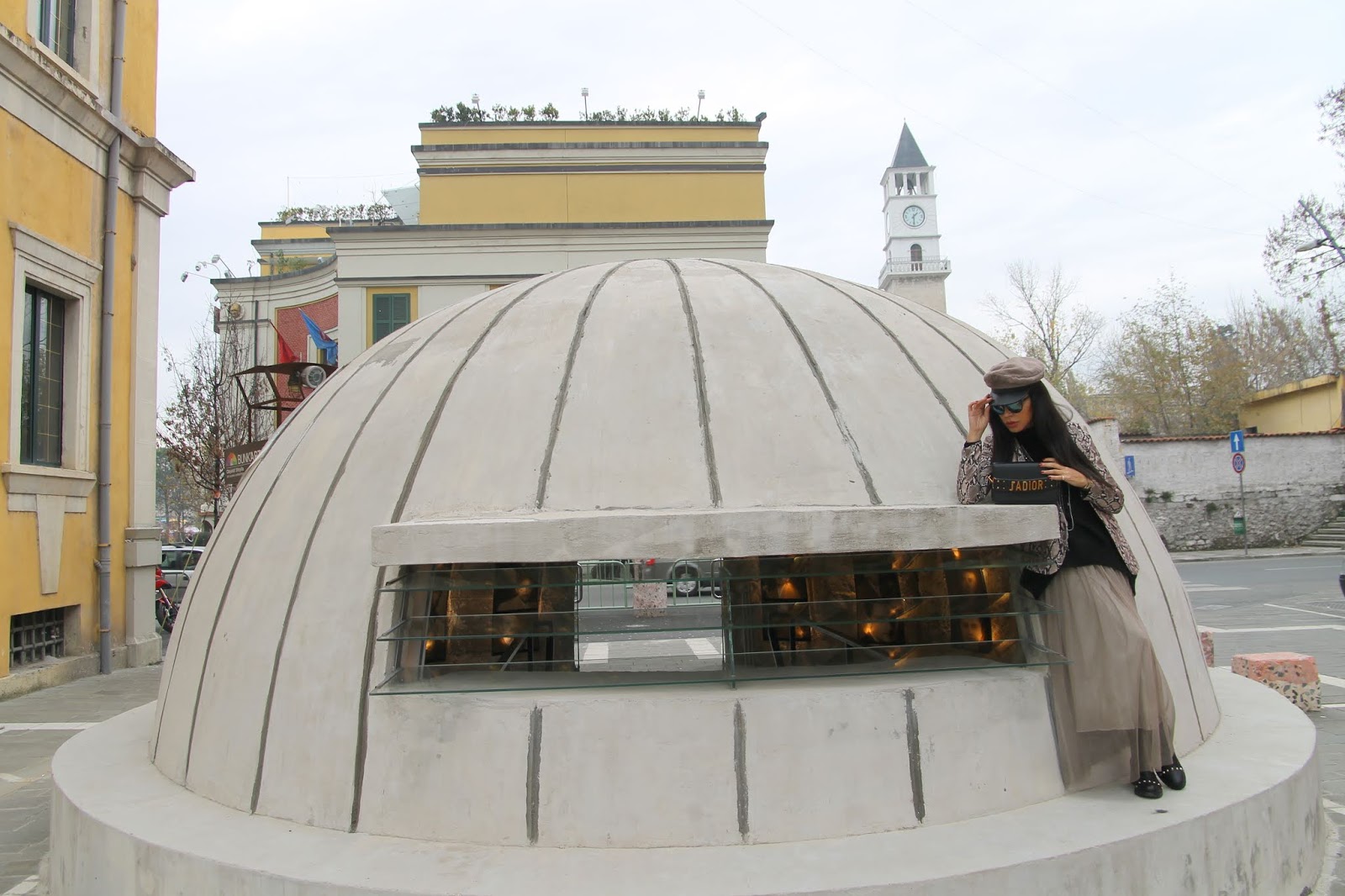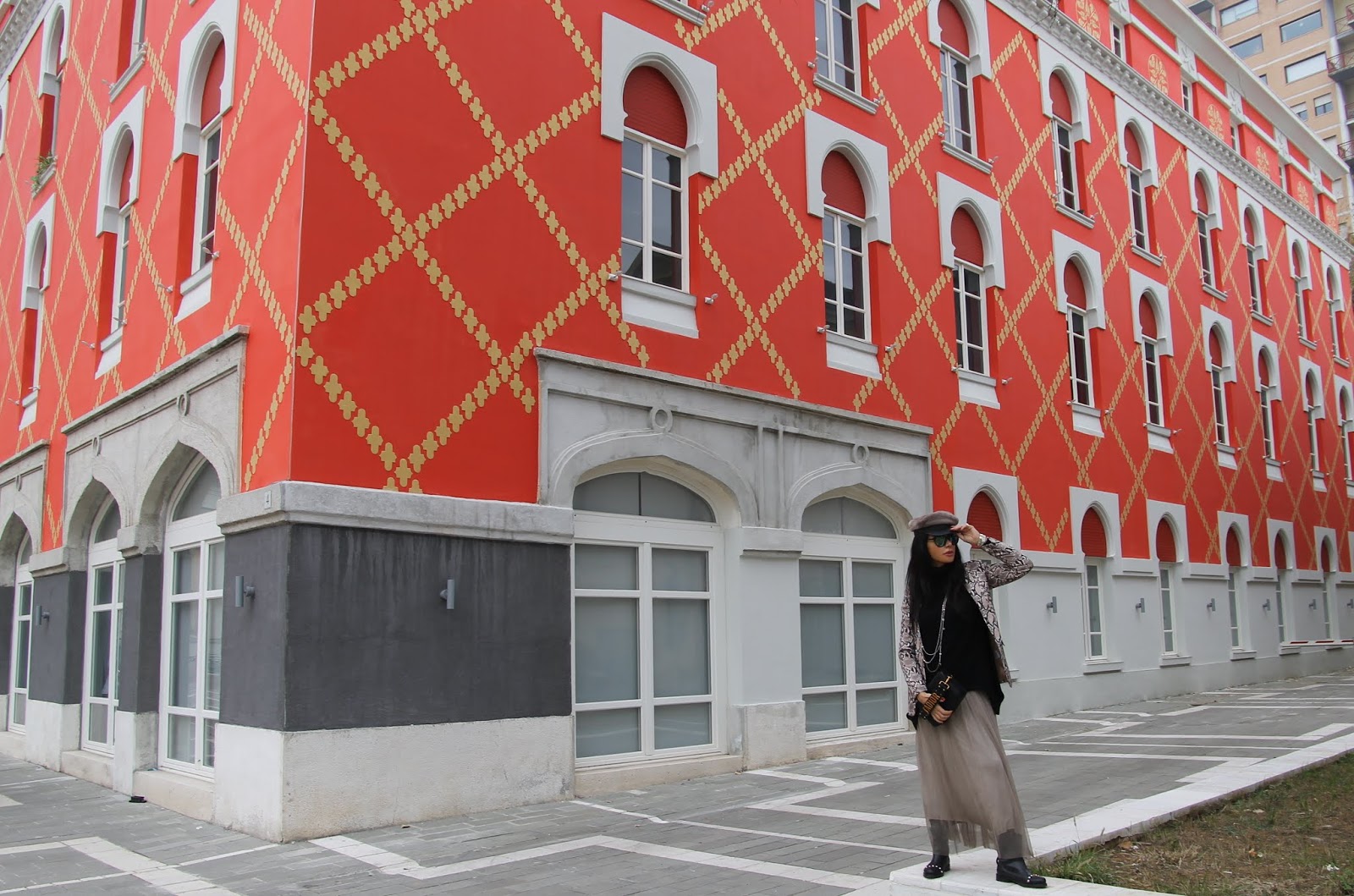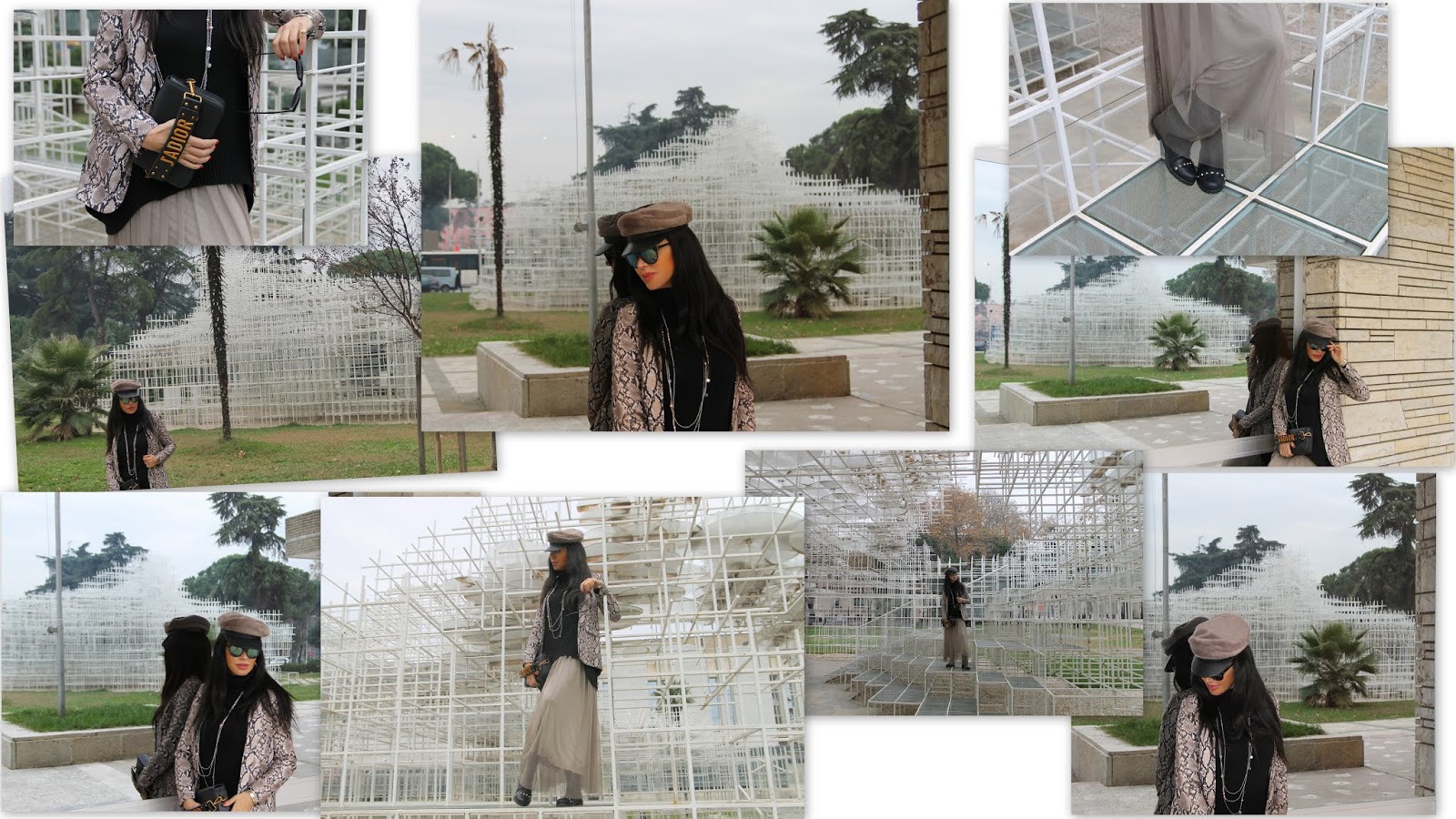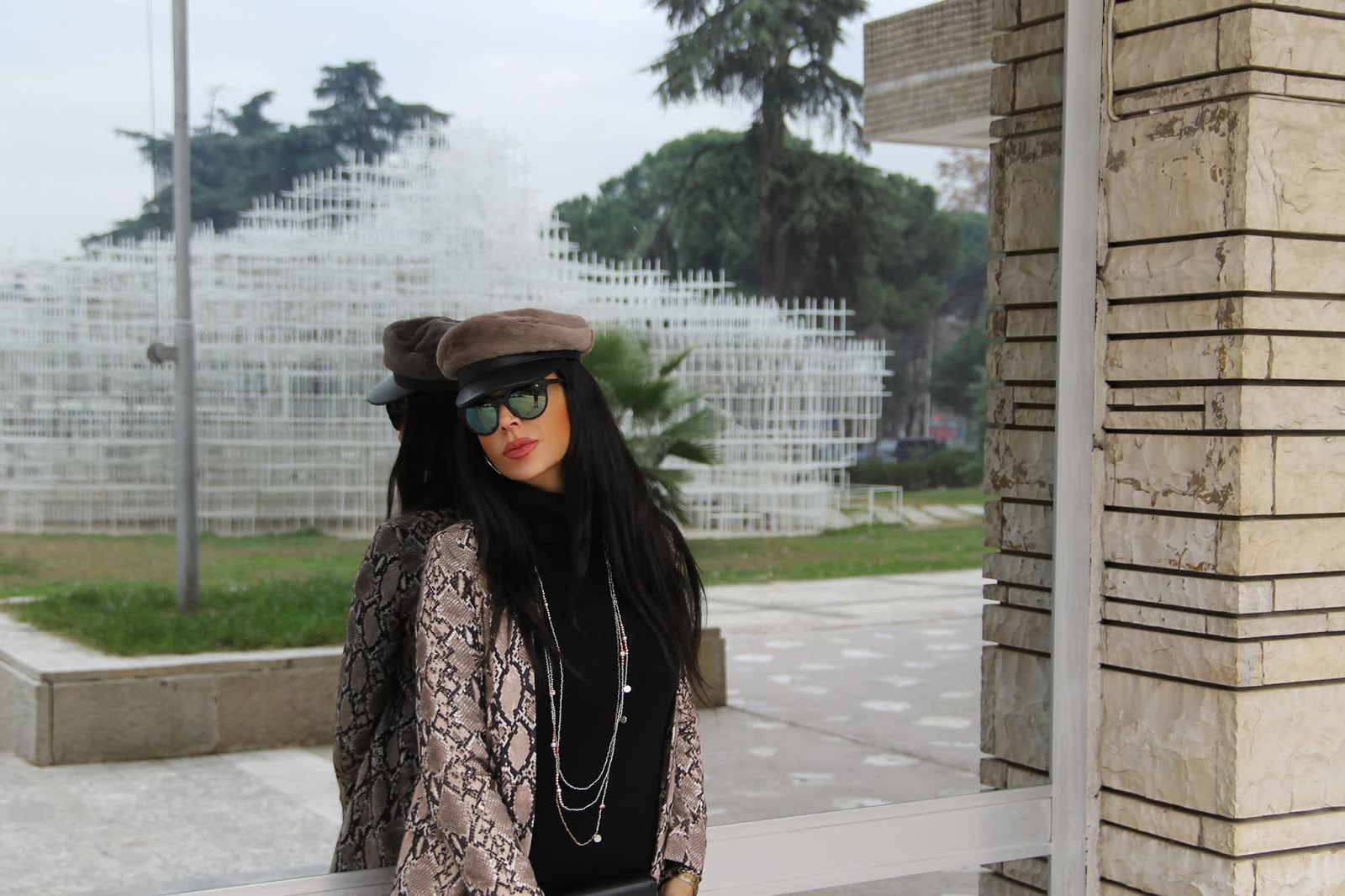 Photos: Oigres Elirab
I was wearing: