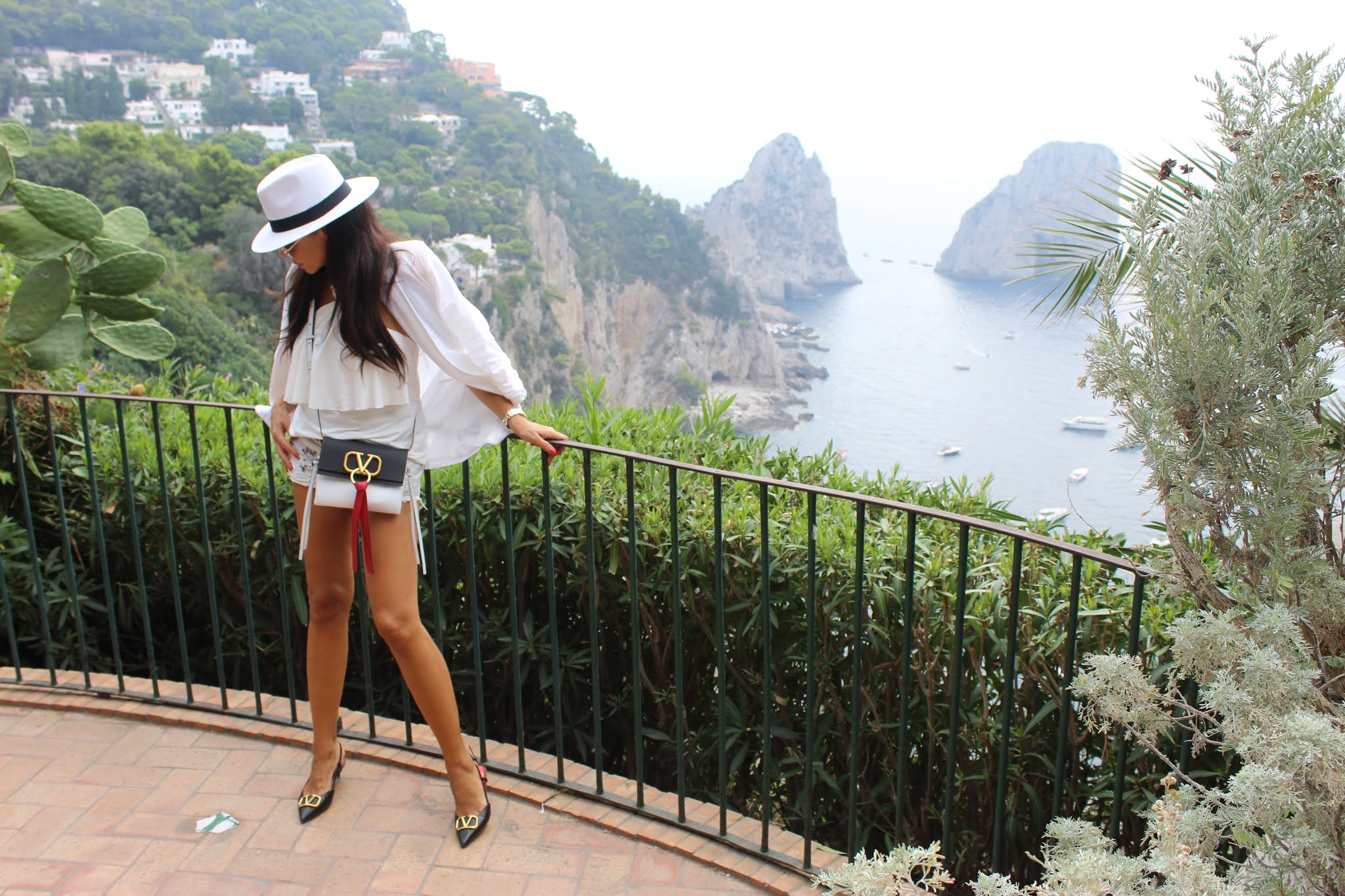 Gardens of Augustus Capri
After the gleaming shop windows and glamour of Capri, the Gardens of Augustus, close to the center and towards the top of the island, are a retreat into a natural paradise, complete with unforgettable panoramas.
Indeed, Capri, in a myriad of ways, is a dream destination, becoming more beautiful the higher up the mountain one goes.
These gardens are comprised of a series of panoramic flower-decked terraces overlooking the Faraglioni (the famous rock formation of Capri) on the one side and Via Krupp (a narrow road that zigzags dramatically in hairpin bends down Capri's cliff reaching the harbor of Marina Piccola below) on the other.
This fantastic feat of engineering is known as Via Krupp, named after a German industrialist, Friedrich Alfred Krupp, who, in the early nineteen hundreds, came to Capri to convalesce after an illness, and later commissioned both the Gardens of Augustus and the road that takes his name. Via Krupp is currently closed due to the danger of falling rocks.
The garden's tranquility and natural beauty is nothing if not therapy.
The gardens themselves are laid out on a series of colorful terraces filled with an abundance of flora found on the island. Each affords a unique and fantastic view from their lofty vantage point.
From the vantage point of the Gardens, apart from the splendid views of the sea, are fantastic photographic vistas, and hold the most important island flora found on the island.
In my opinion, this is absolutely one of the most beautiful places in Capri: in addition to witnessing the rich flora of the Capri Island, when visiting the gardens, you will also experience the cool, tranquil breeze of the deep, blue sea.
Do you like my outfit?
On my Instagram account (you can found me @expressyoupl) I'll show you all my best outfits.
(Click here to see another post from Capri).
(Click here to read more about those marvelous gardens).
Location: Gardens of Augustus – Capri Island – Italy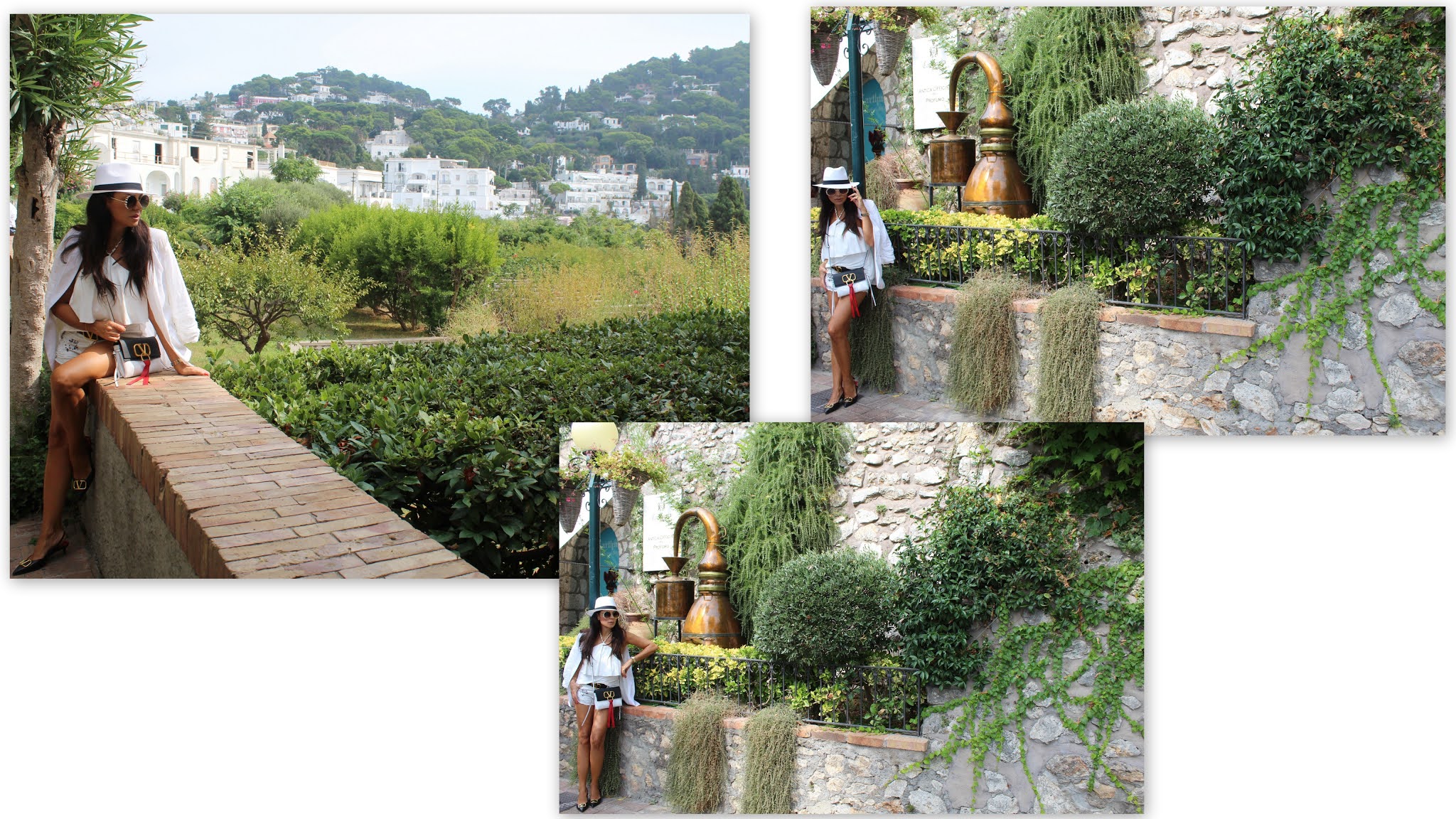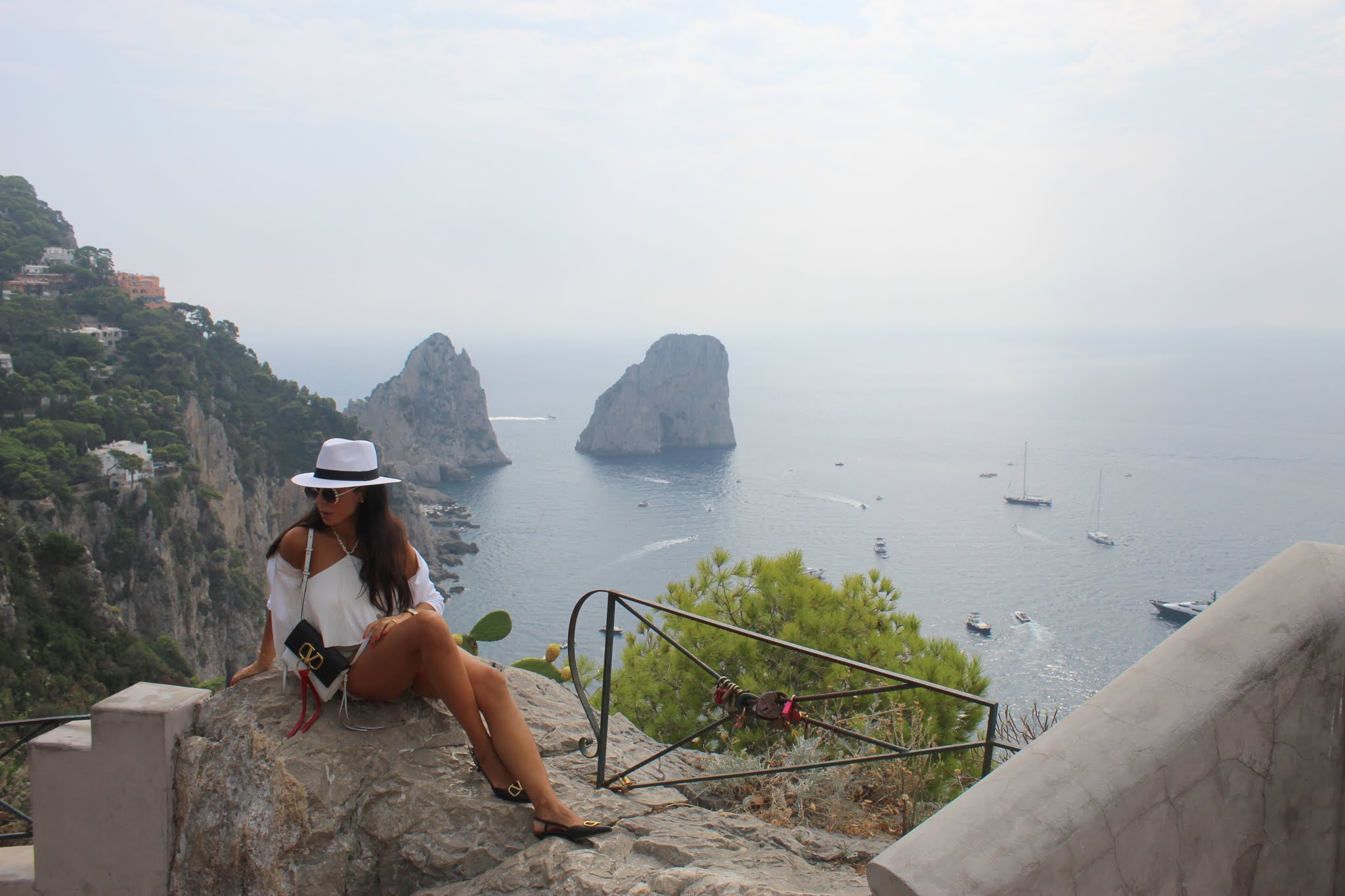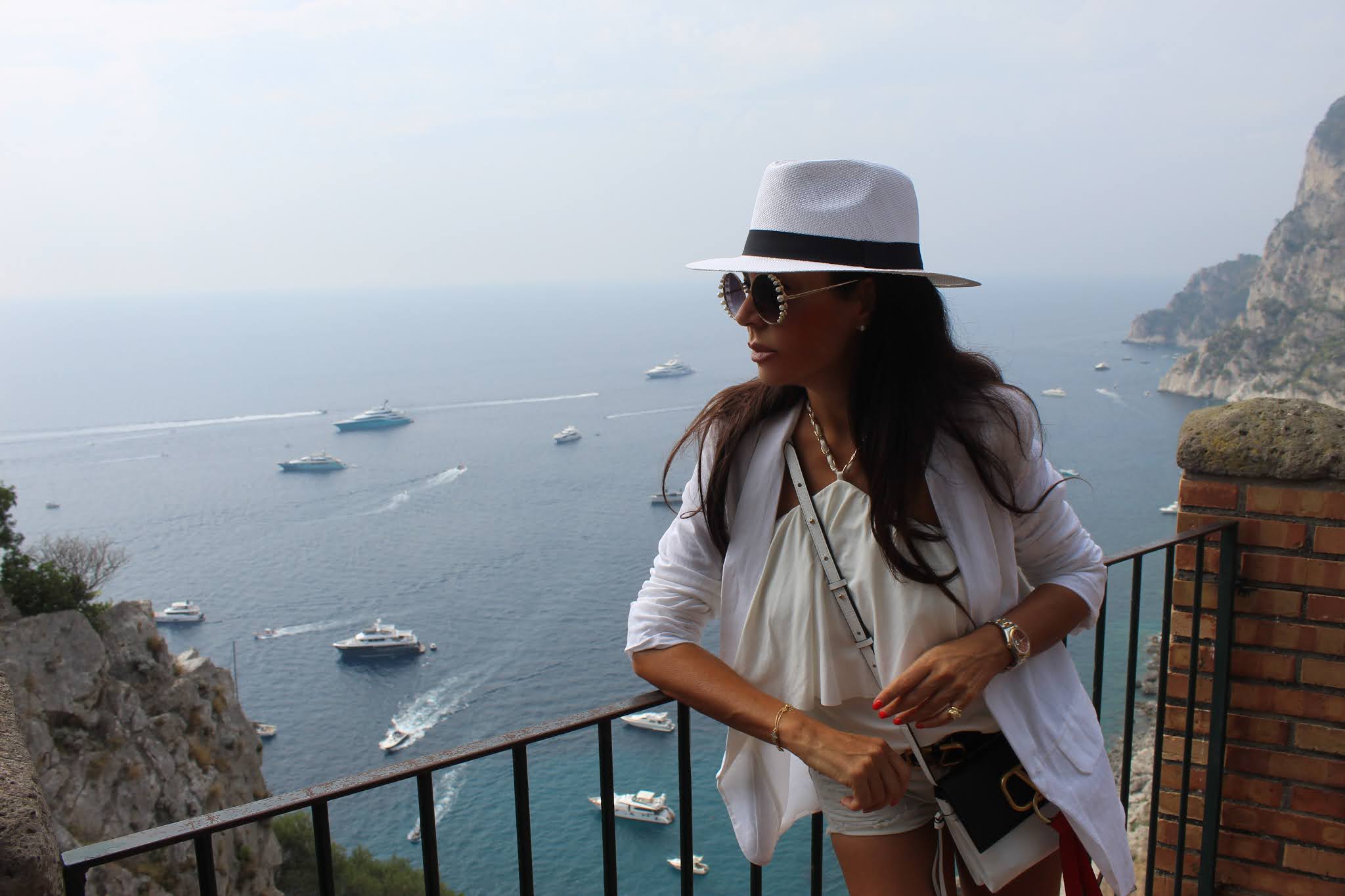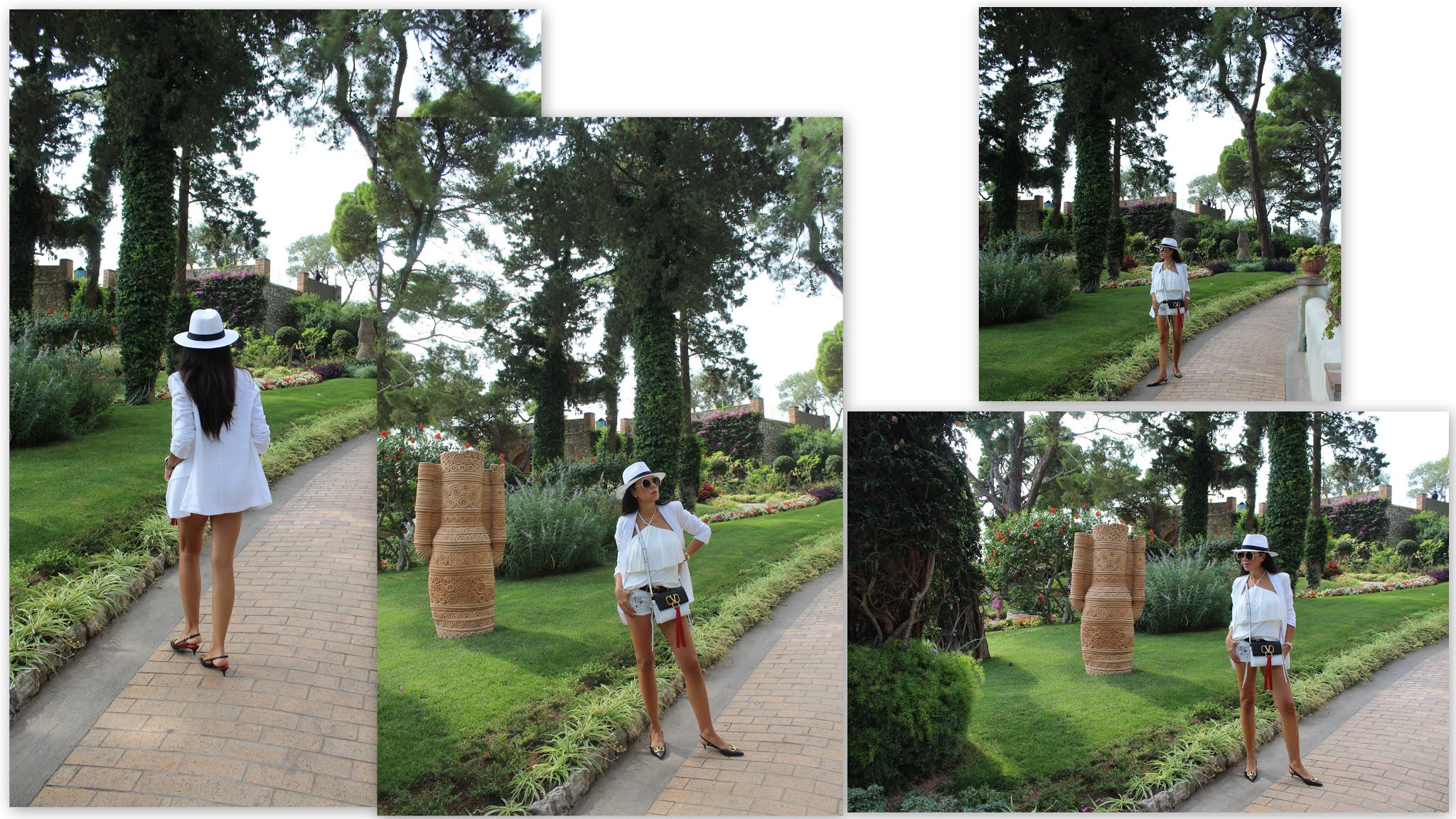 Via Krupp – Capri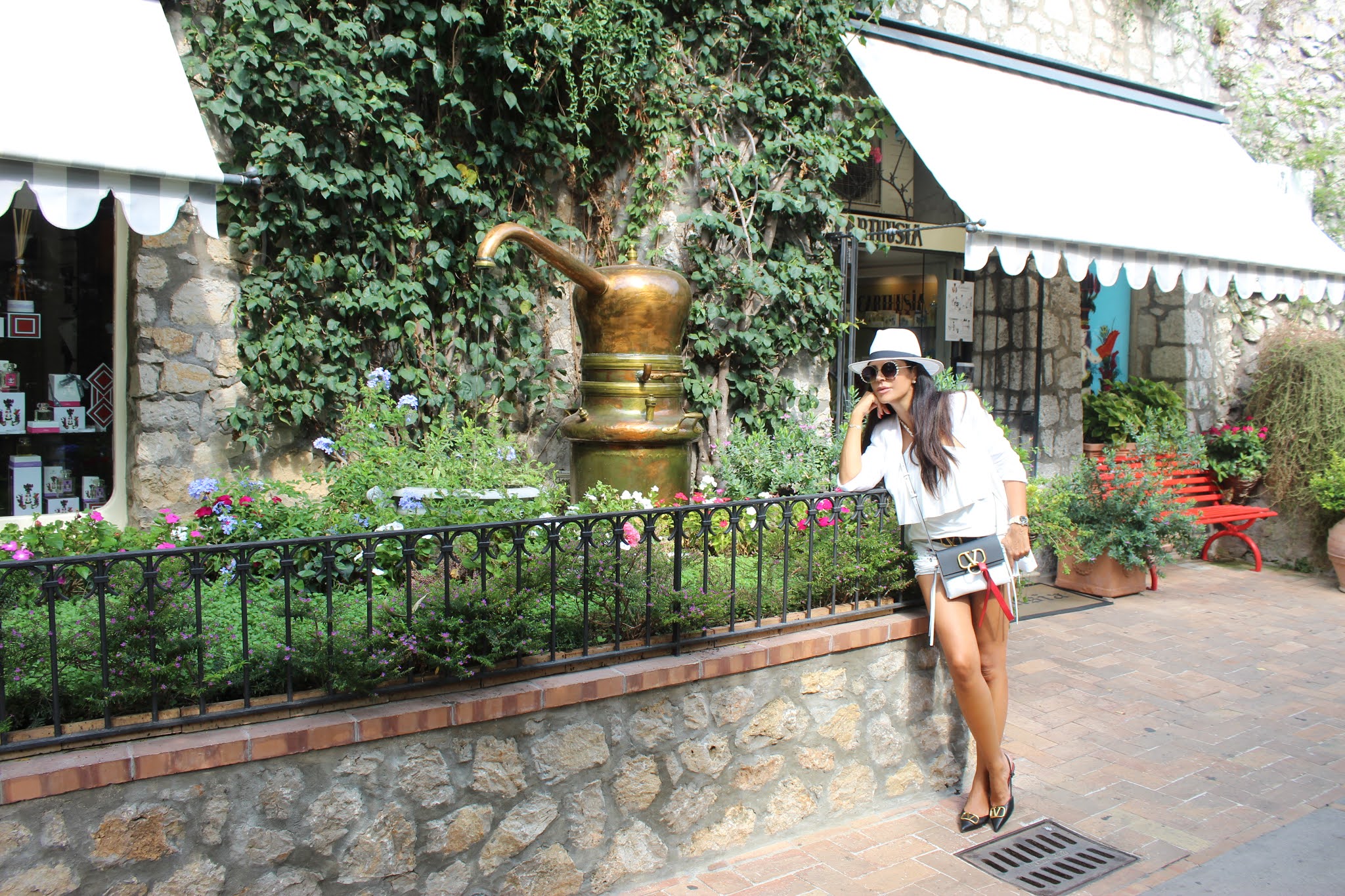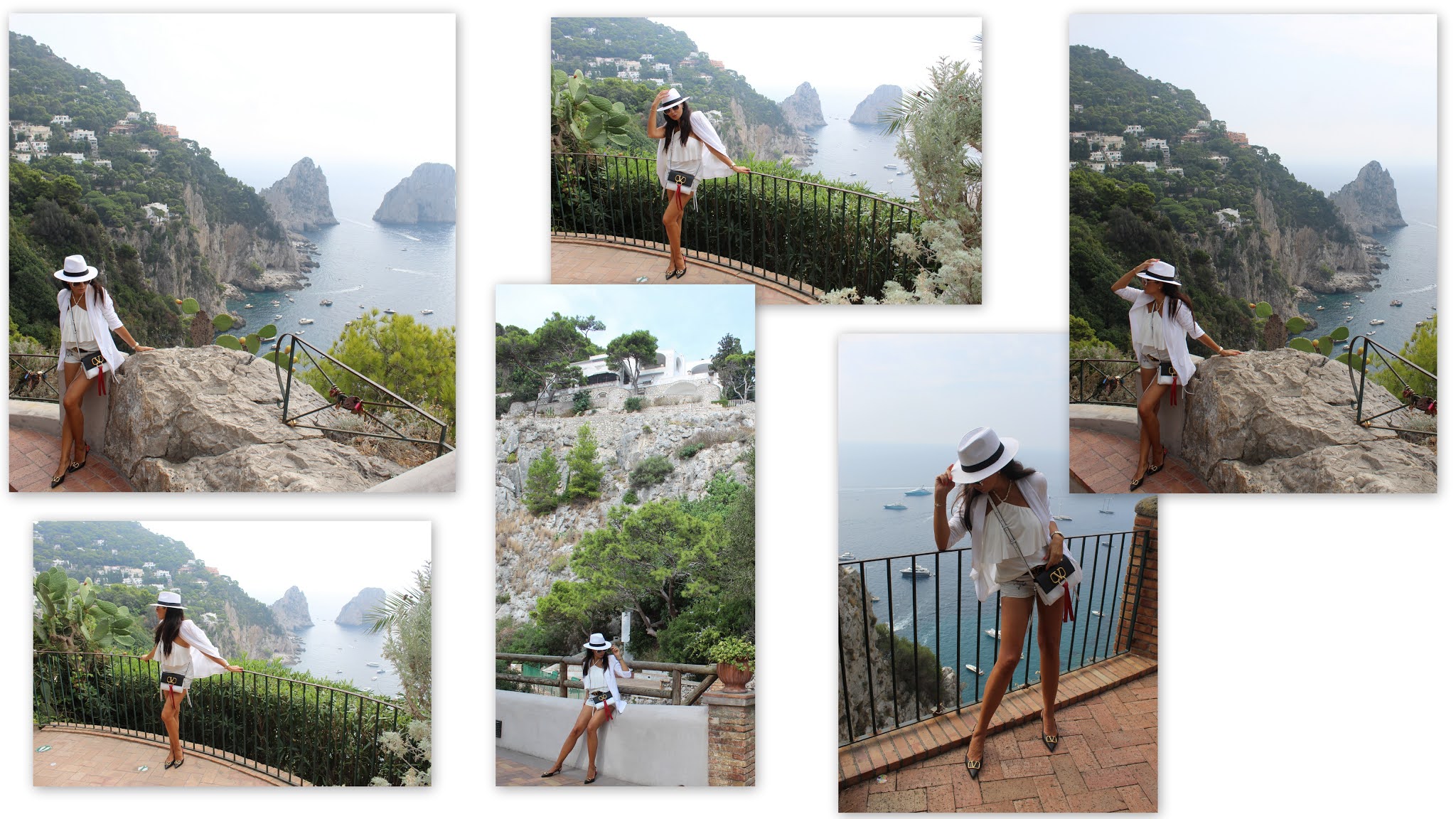 Faraglioni Capri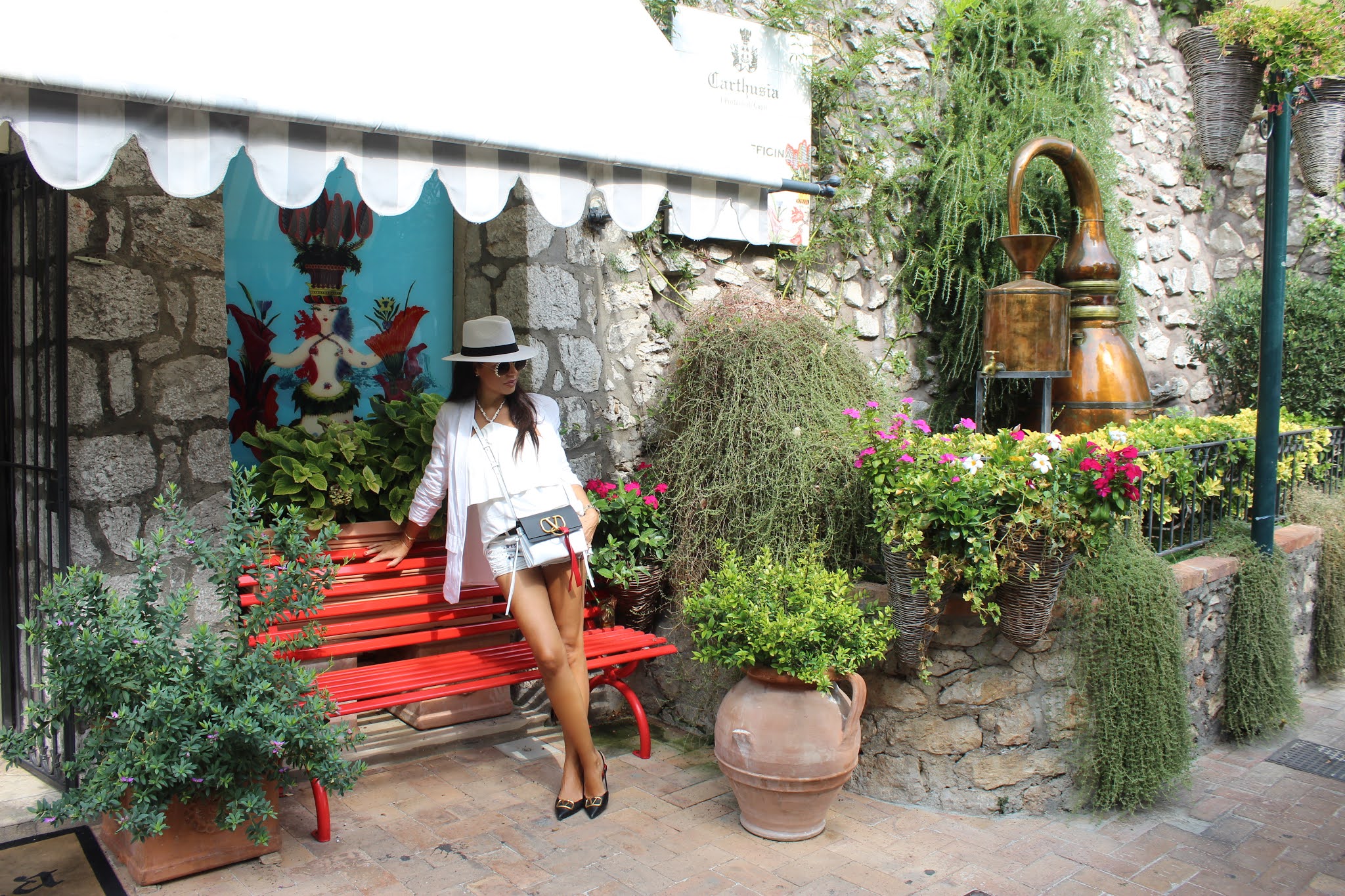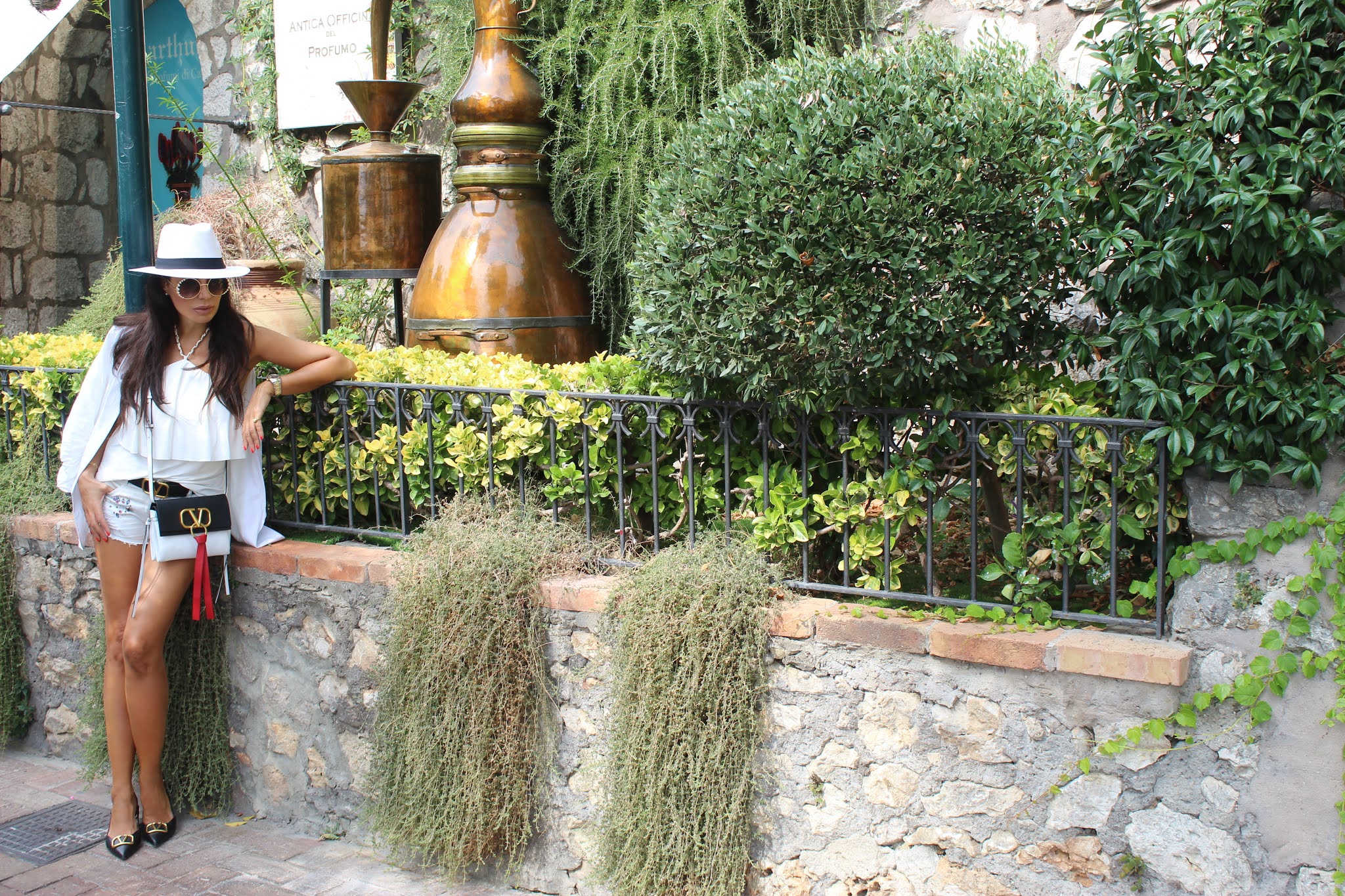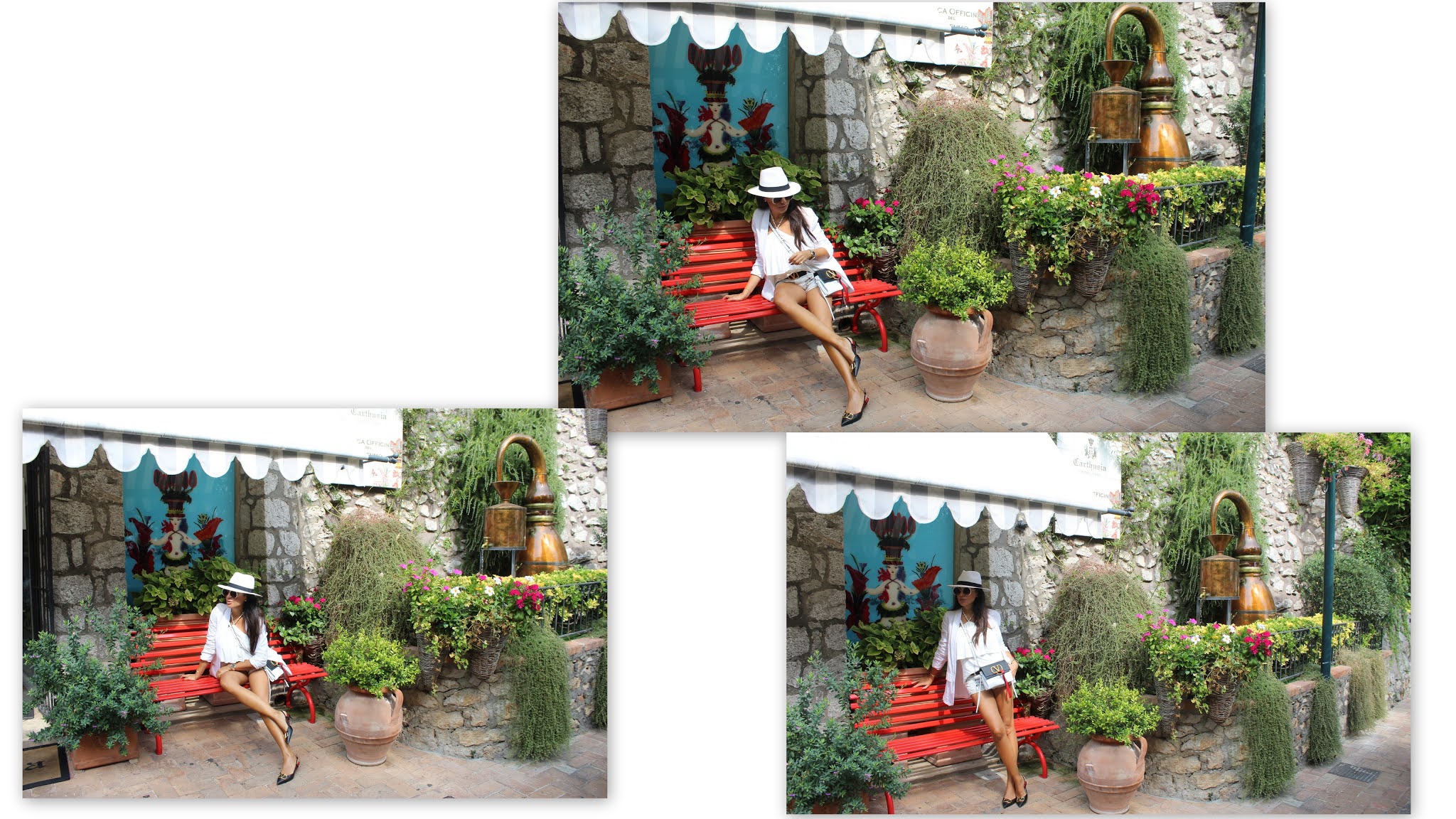 Photos: Oigres Elirab
I was wearing:
Michael Kors blazer and top

Gaudi shorts
Valentino belt, bag, and shoes