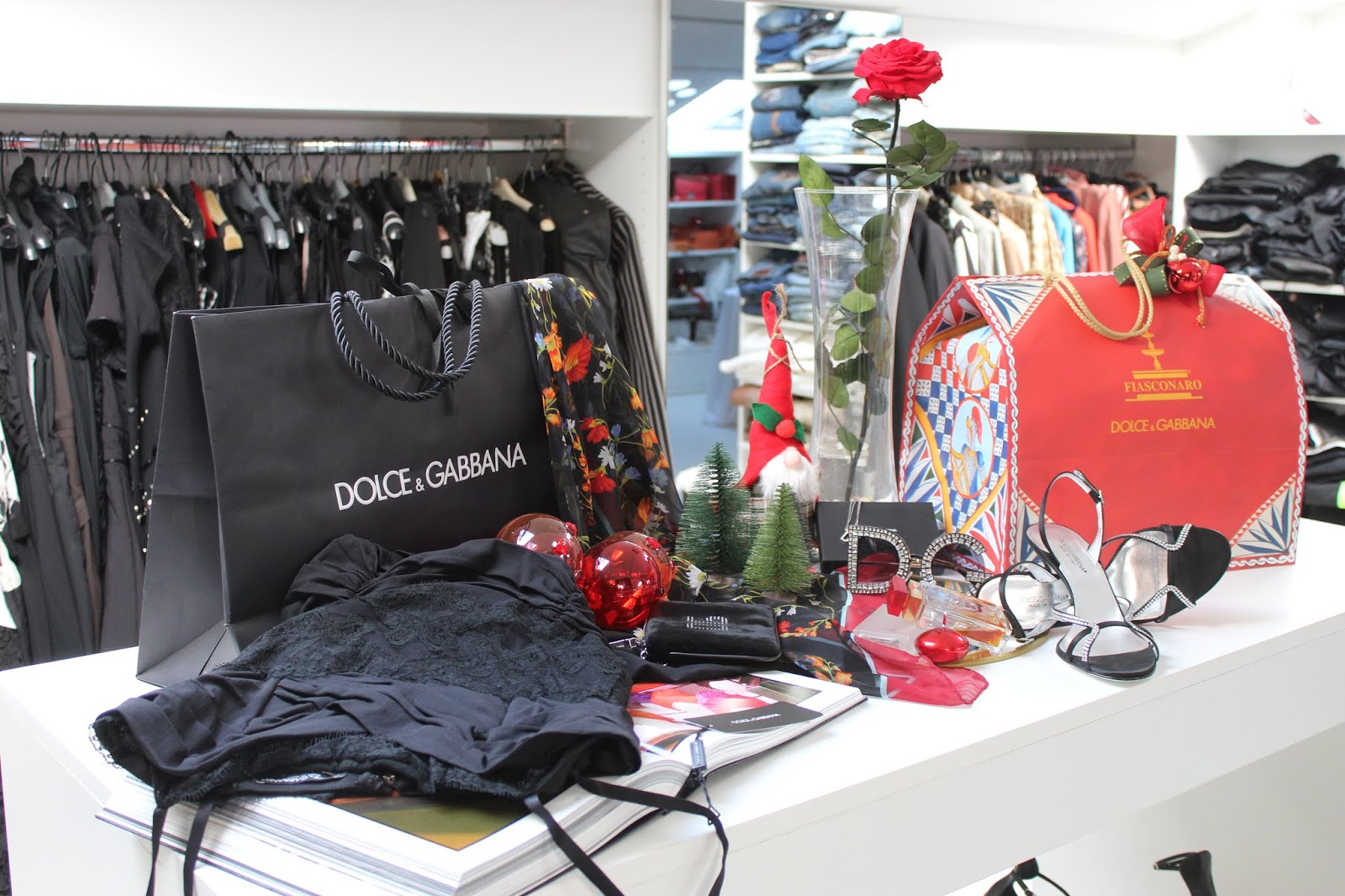 Ci siamo, il nuovo anno bussa alla porta, il conto alla rovescia è iniziato!
È tempo di brillare con i look più glamour nella notte più lunga dell'anno!
Siete a caccia di abiti, accessori e
ispirazioni per il party night più esclusivo?
Essere sfavillanti con il proprio outfit è facile, purché si scelgano i capi di abbigliamento e i complementi giusti.
Ecco pochi, semplici suggerimenti per lo styling che ti faranno sentire sicura e apparire al top nella più grande serata di festa dell'anno.
Il mio primo, fondamentale consiglio è di indossare qualcosa che ami davvero, che ti faccia sentire a tuo agio e irresistibile.
Aggiungi un pò di brillantezza al tuo vestito di Capodanno…
perchè anche quest'anno la parola d'ordine è sempre la stessa: brillare.
Se l'abito è scintillante, non hai bisogno di molto di più.
Terrei anche gli accessori al minimo e completerei solo con un bel paio di tacchi svettanti.
Le paillettes sono le grandi protagoniste della notte di Capodanno 2020 e anche se in questo caso non vale la regola less is more, è comunque importante avere un pò di buon gusto.
Un little black dress è un must. Non puoi mai sbagliare con i classici.
O forse preferisci qualcosa di più avventuroso? Nessuna esitazione: le tute sono assolutamente trendy!
Ed ora un pò di attenzione al tuo makeup: labbra rosso fuoco e smoky eyes e il gioco è fatto.
La mia scelta?
Un tubino nero firmato dal duo stilistico italiano Dolce e Gabbana equivale ad audacia tra lusso e classicità.
Vestibilità pulita e forme precise: l'eleganza semplice del nero e del pizzo, perchè il vestirsi bene
torna ad essere un valore.
Ho puntato sulla moda intesa nel suo senso più alto, sulle regole e i
fondamenti della sartoria più classica. Il risultato è notevole, una semplicità che si ritrova nel fatto che tutto sia ben
tagliato per avere forme precise.
Un vestito bello in senso universale, che mira all'esaltazione della femminilità.
E quale modo migliore di brindare al nuovo anno?
Un
flûte di champagne e una fetta di panettone…
Dall'incontro fra la creatività di Dolce&Gabbana e l'arte dolciaria
di Fiasconaro, pluripremiata pasticceria siciliana , nasce una ricetta unica: il panettone tipicamente milanese
rivisitato con i sapori della Sicilia.
Un prodotto artigianale che
mette insieme lo stile della moda con quello della pasticceria.
Uno straordinario connubio in un packaging fatto disegnare appositamente dalle più celebri
maestranze artistiche siciliane con colori vivaci che s'ispirano ai
motivi decorativi del carretto e ai personaggi dell'Opera dei Pupi, una
scatola di latta che si trasforma in un prezioso oggetto da collezionare.
Per il 2020 vi auguro di esaudire ogni vostro desiderio,
di vivere in serenità e in perfetta salute.
Pensate al
vostro benessere ma non dimenticate le persone a voi più care e vicine,
siate voi gli artefici del vostro destino ma ascoltate i consigli di
chi vi vuole bene, e non abbiate paura di commettere errori perché solo
sbagliando potrete imparare, migliorare e cambiare voi stessi e il
mondo.
E' tempo per un nuovo inizio, nuove idee, nuove speranze e tanto coraggio per superare tutte le nuove sfide.
Possa questo nuovo anno offrirvi nuove opportunità per esplorare ogni gioia della vita.
Auguri.

The countdown to New Year's Eve is on!
So how do you uncover the perfect New Year outfit?
I have the styling tips that will have you feeling confident and looking your best on the biggest party night of the year.
I believe it is important to dress up, and the best part is that with a New Year outfit, there are no rules.
It is so important to feel confident. My advice is to wear something you really love, so you can feel at your best.
Add some sparkle to your New Year outfit… for sure, a sparkling dress! If the dress is sparkling, you don't need too much more.
For color, I would go for either black or grey.
I would also keep the accessories to a minimum, and finish off with a beautiful pair of heels.
or a little black dress with lace details, and some stilettos.
You can never go wrong with the classics.
Or perhaps something more adventurous?
No hesitation, I love jumpsuits!
Then put a lot of attention into your makeup: some red lipstick & smoky eyes will always win hearts.
My choice?
A little black dress signed by the Italian stylistic duo Dolce&Gabbana is equivalent to audacity between luxury and classicism.
Classic fit and precise shapes: the simple elegance of black and lace because dressing well becomes a value again.
I focused on fashion understood in its highest sense, on the rules and foundations of the most classic tailoring. The result is remarkable, a simplicity that is found in the fact that everything is well cut to have precise shapes.
A beautiful dress in a classic, universal sense, which focuses on the exaltation of femininity.
Finally, what better way to celebrate?
A glass of champagne and a slice of panettone.
The collaboration between the creativity of Dolce&Gabbana and the confectionery artistry of Fiasconaro results in a unique recipe: the typical Milanese panettone, revisited with the flavors of Sicily.
An artisanal product that combines a stylish design with that of pastry.
Making these panettoni even more desirable are the tin boxes that contain them. Expressly designed by the most famous Sicilian artisans, these brightly colored and illustrated boxes are inspired by the decorative motifs of Sicilian carts and the characters of the traditional puppet theatres, rendering them precious objects to collect.
I just have to wish you and your family a very happy and prosperous New Year 2020.
I hope this is going to be a very special year for all of us.
A new year with new ideas, new hopes and of course courage to overcome all the new challenges and to explore every joy of life.
Location: walk-in closet – my home – Avellino – Italy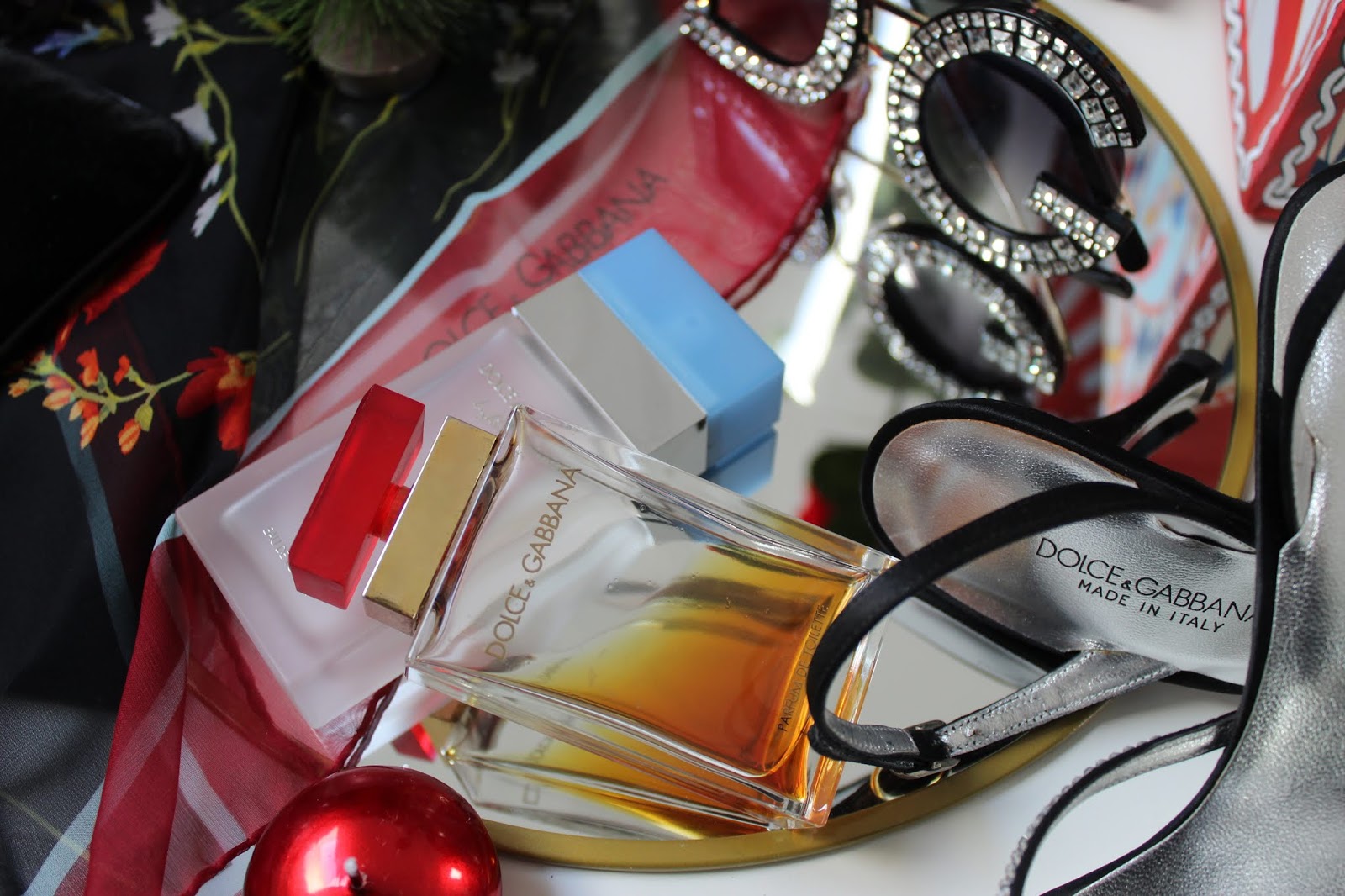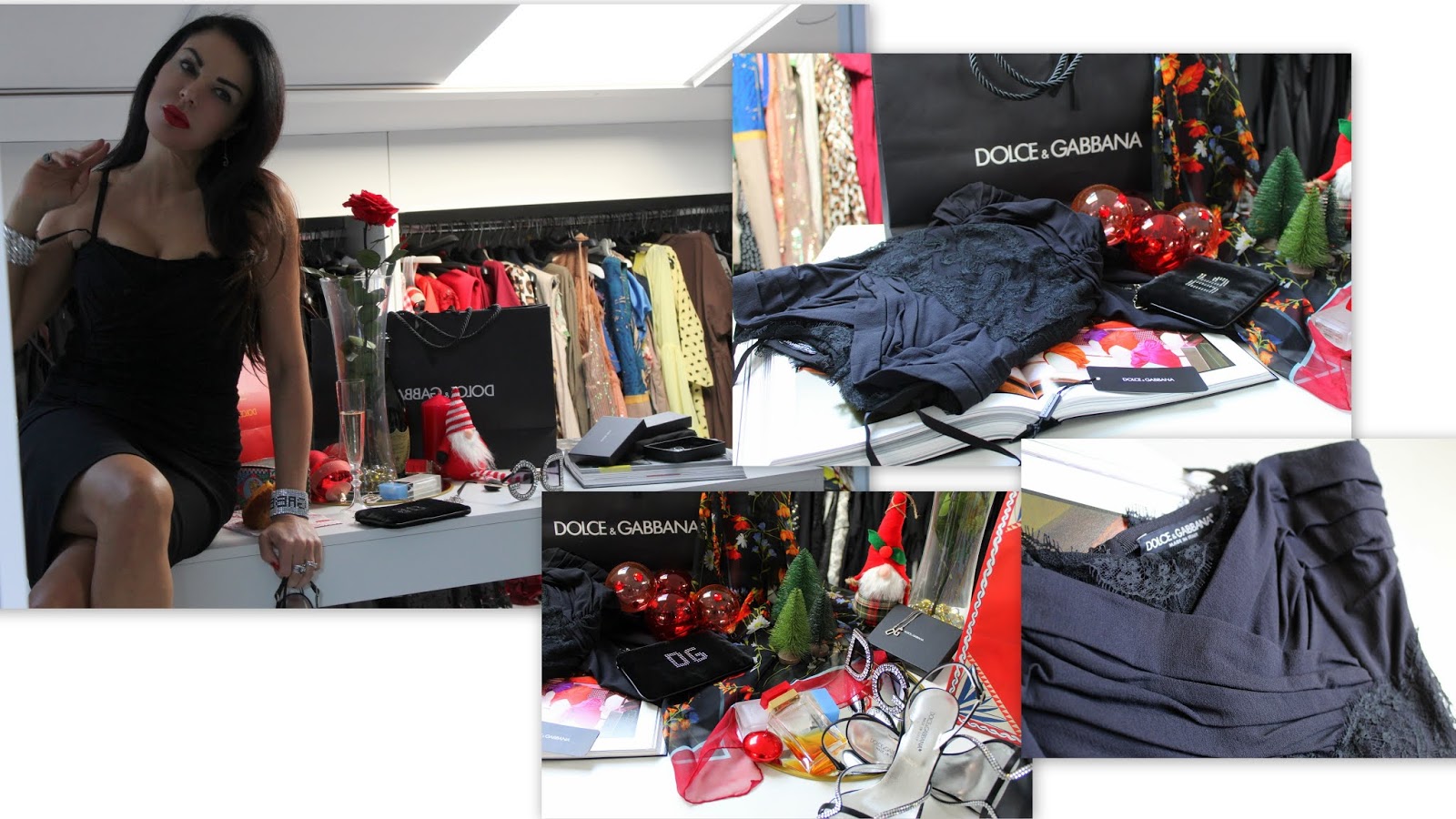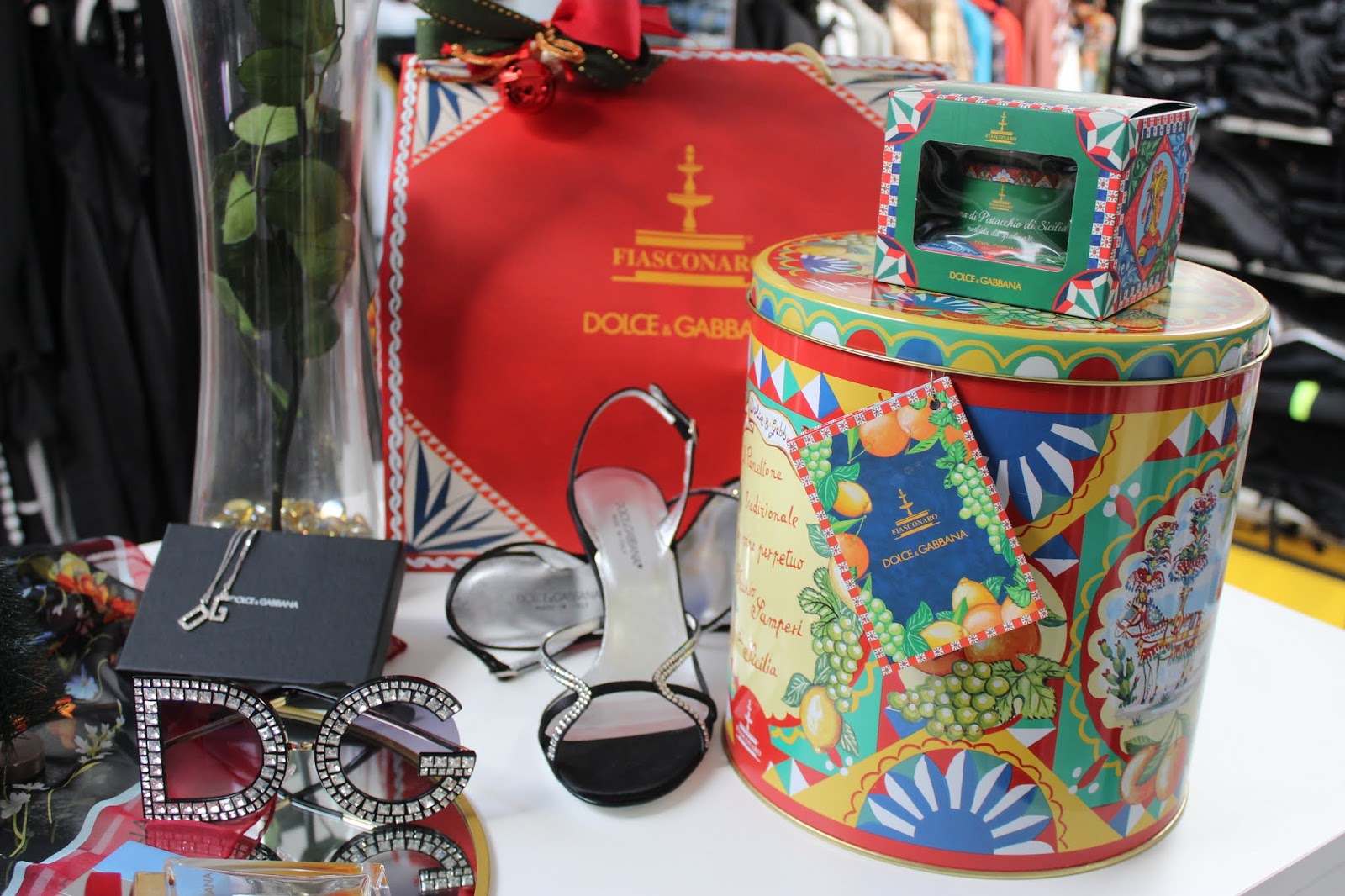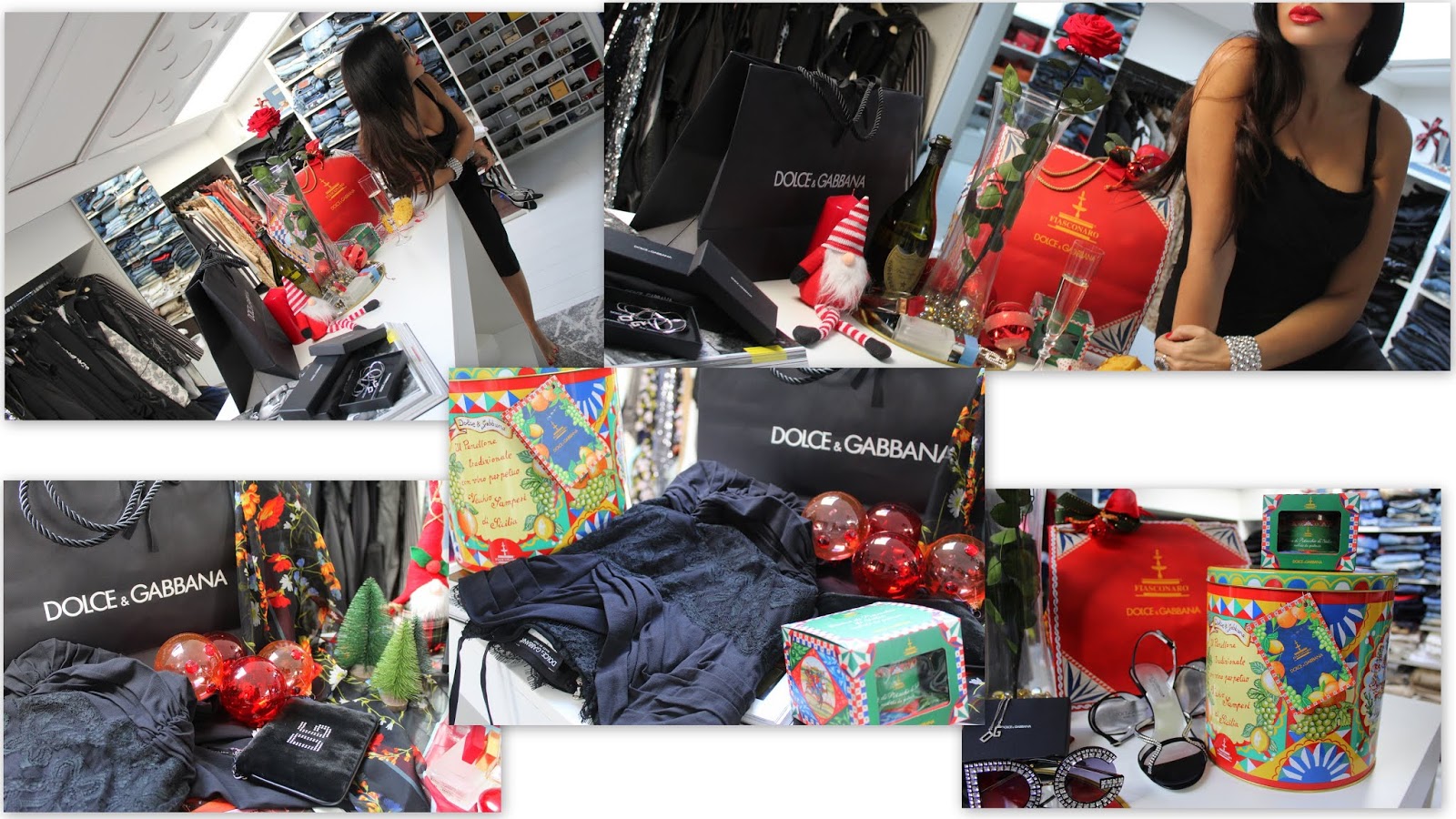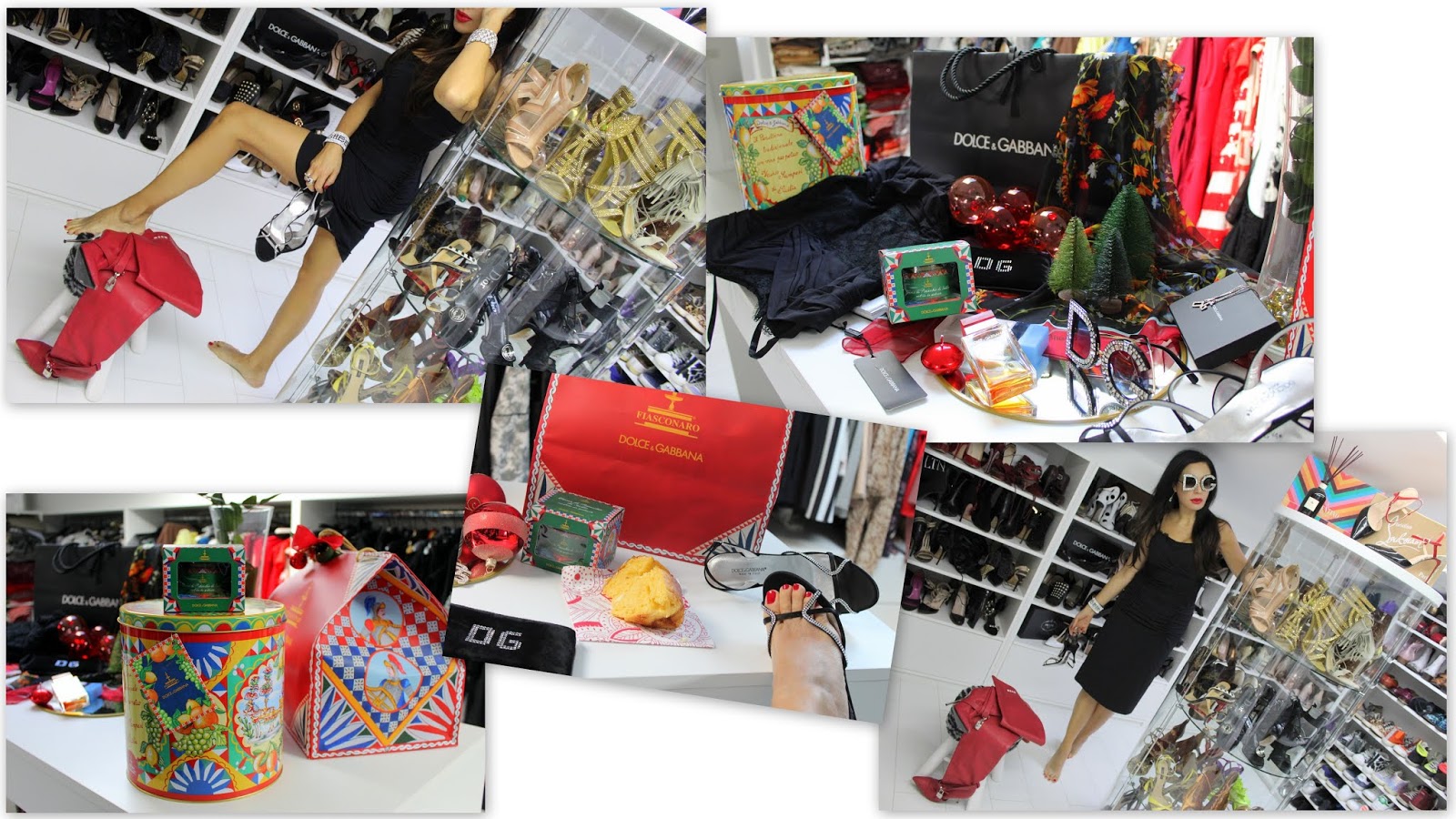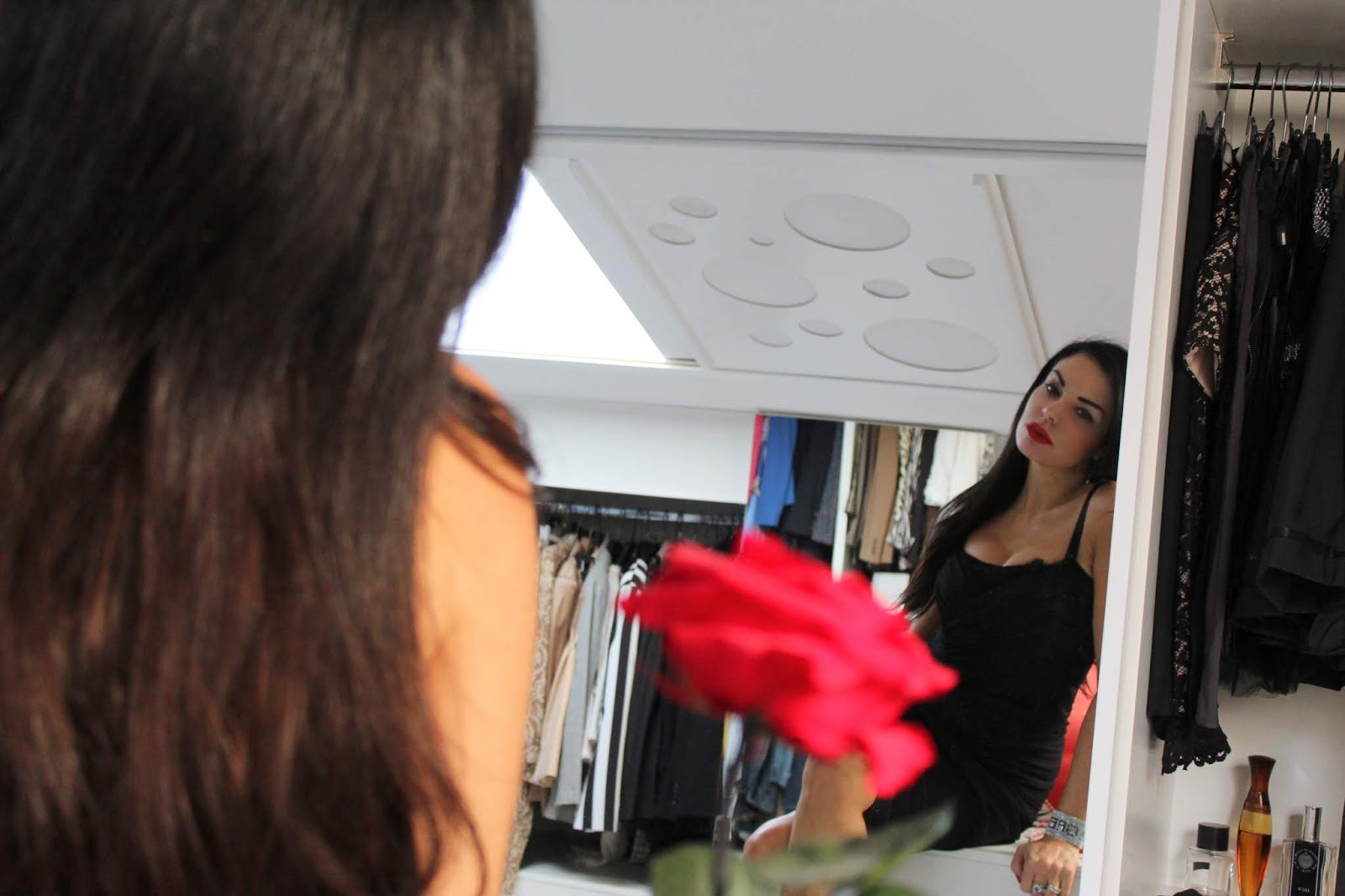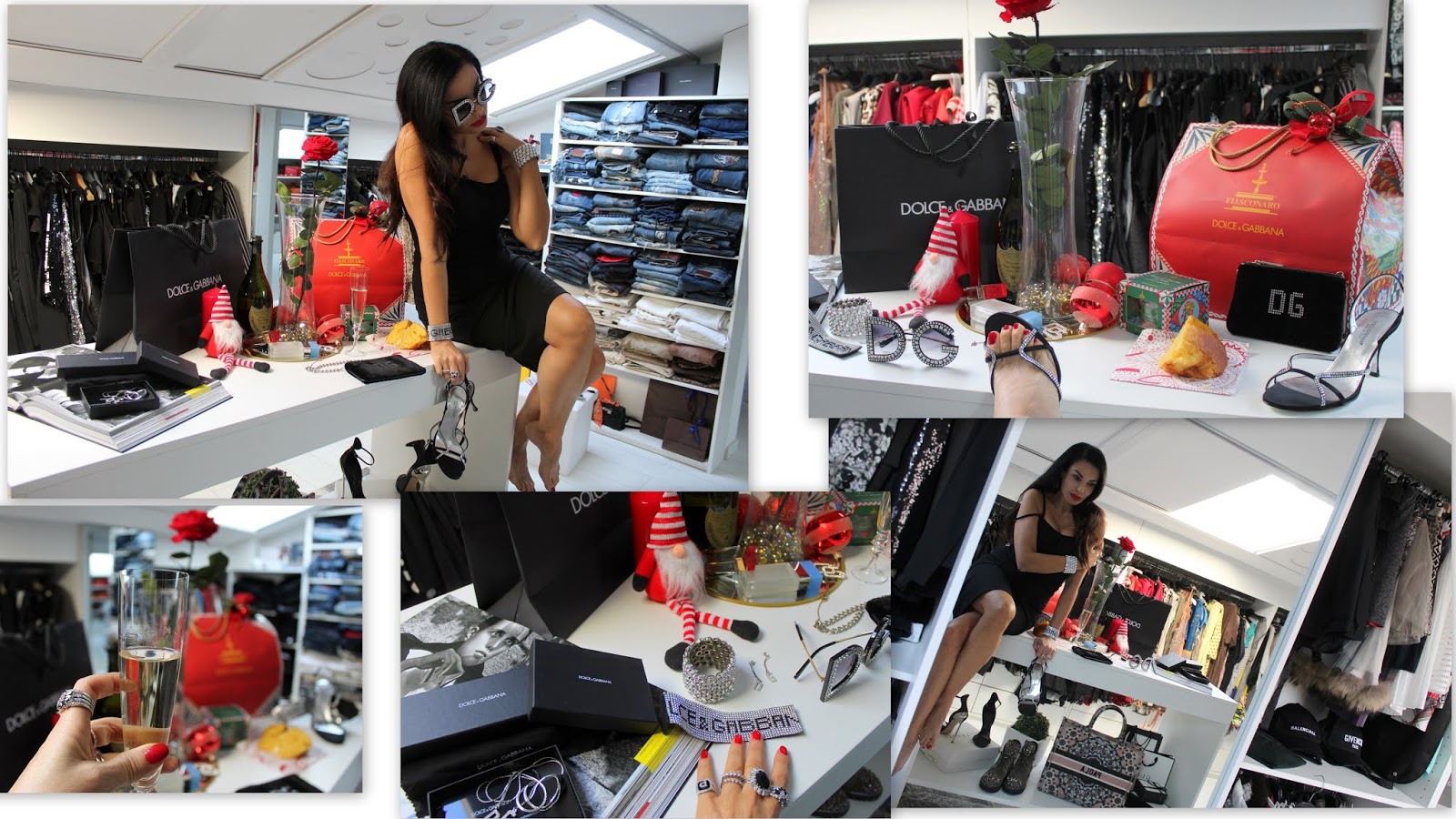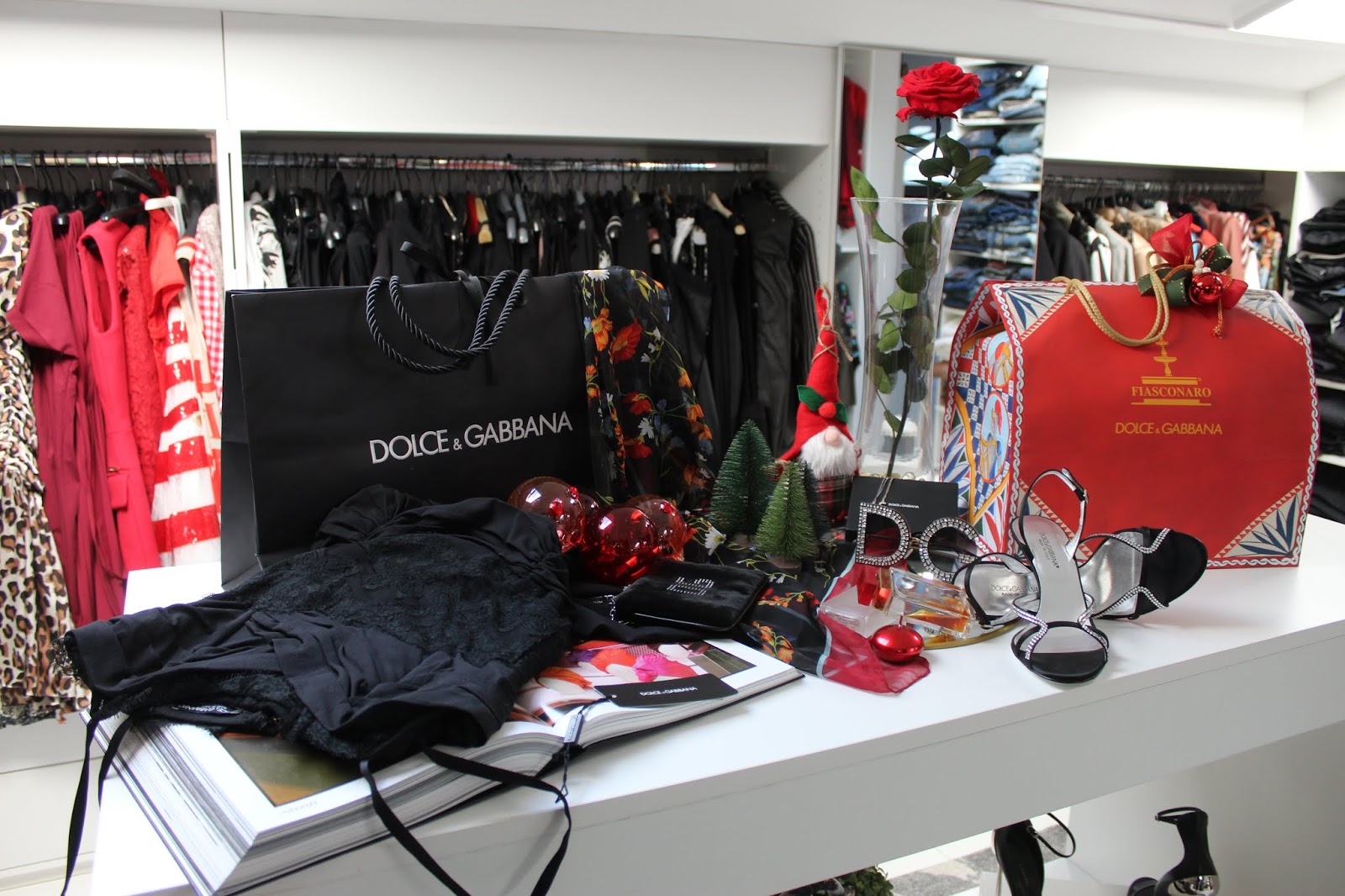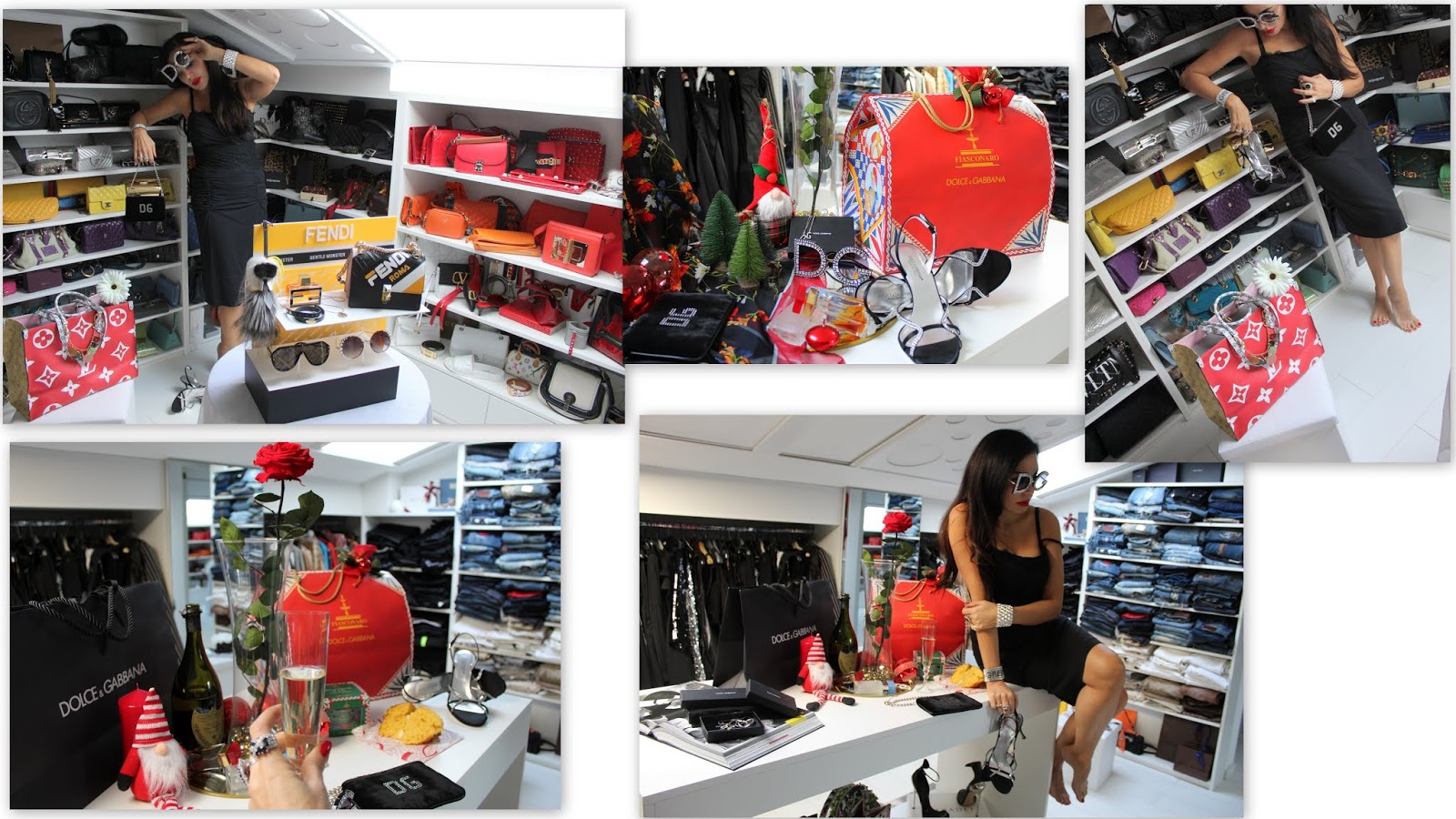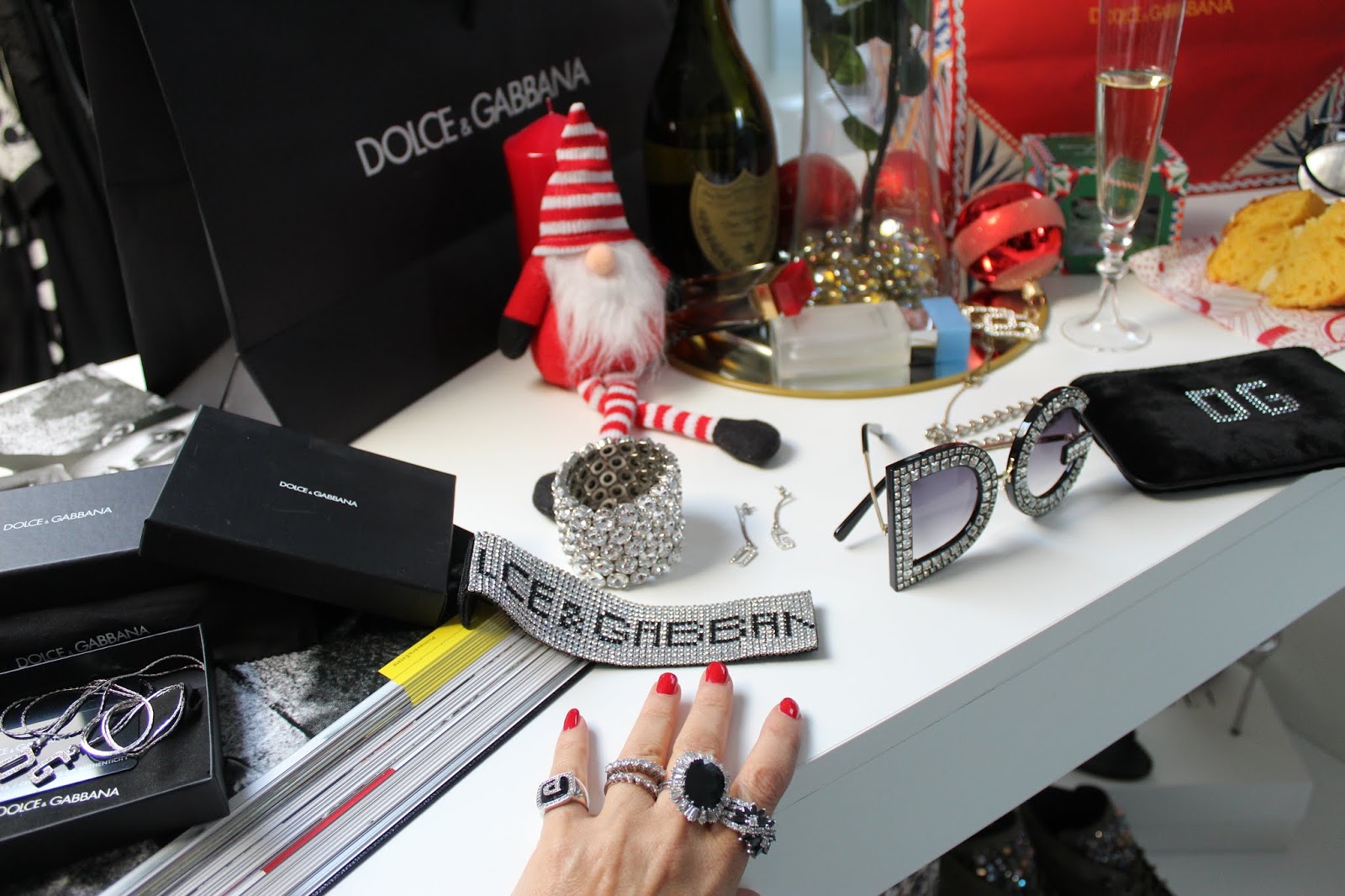 Photos: Jacopo Maria Barile
I was wearing: