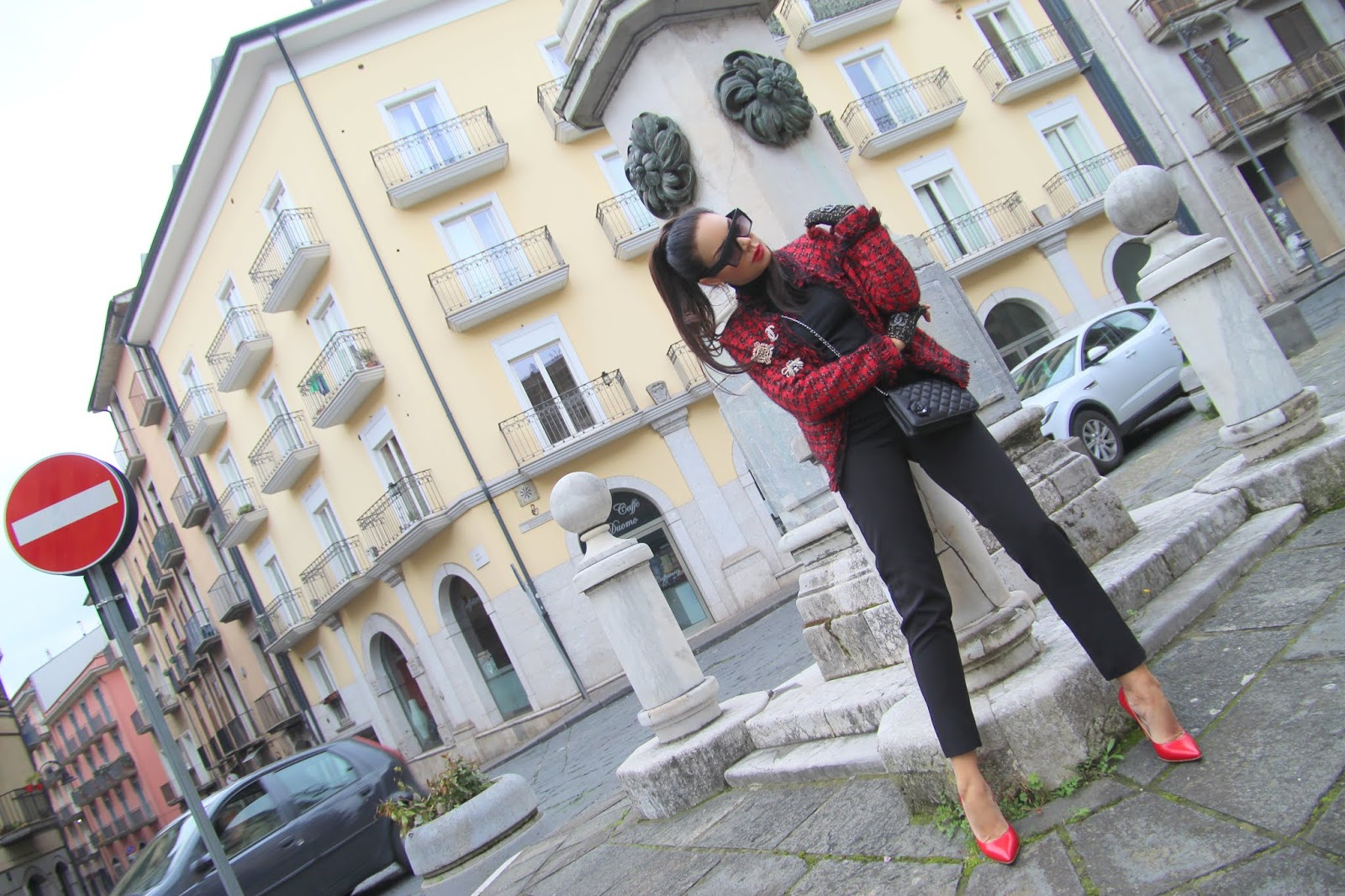 Il pied de poule non è solo bianco e nero, ma è declinabile con tutti i colori.
La tendenza
strizza gli occhi allo streetstyle e offre una variante più eccentrica "urban chic" con patchwork di tessuti diversi, colori sgargianti e
briose stampe policrome.
Classica o urban, si riconferma come trama unica, sofisticata, perennemente attuale e indiscusso simbolo d'eleganza di chiara ispirazione British, ed è la fantasia mantra di questa stagione fredda.
Le passerelle anche in questo caso dettano legge in materia di trend: l'influenza del tessuto maschile di richiamo anglosassone si fa largo nelle collezioni degli stilisti, rivestendo capi dal taglio classico ma nel contempo innovativo, adatti sia per look formali che per outfit casual chic.
Retrò, troppo classico? Assolutamente no!
La zampa di gallina quest'inverno è intessuta o stampata in versione maxi, per un effetto optical eccessivo e ben calcato o per uno spirito bohémien e anticonformista.
Come per ogni look che si rispetti, anche gli accessori hanno un
ruolo importantissimo e l'ideale è ravvivare il tutto, aggiungendo un solo accessorio colorato:
una borsa gialla, un rossetto rosso, una sciarpa o un paio di deco verdi.
L'importante è il contrasto e l'effetto "classico" sparirà
magicamente.
E, in vista dell'imminente primavera, che si tratti del classico check in bianco e nero o delle geometrie colorate di stampo moderno, è sicuramente la giacca a scatola, modello Chanel, che più si presta ad esaltare tale intreccio tipico del
guardaroba maschile.
Per un'occasione serale o per una semplice passeggiata, la giacca pied de poule si presta a facili ed eleganti abbinamenti monocromatici così come ad accostamenti
più audaci: provate a mescolare questa fantasia a motivi geometrici
diversi, giocando con i colori e le texture a contrasto!
Io ho scelto la mia trama optical in rosso e nero per dar vita ad un outfit più sofisticato, una classica giacca modello Chanel su una base total black ed un paio di svettanti tacchi rossi.
(Clicca qui e qui per vedere un mio diverso look dove indosso l'iconica fantasia bicolor).

In the current digital realm of fashion, there is a sea of prints one could choose to incorporate into our wardrobes.
There are a plethora of patterns that go away, come back, and go away again, redefining themselves for that particular generation.
However, the latest sartorial comeback story is that of the houndstooth print.
Yes, one of my favorite classic prints that will never go out of style.
Houndstooth's rich Scottish lineage and instantly recognizable pattern, which literally resembles a dog's tooth if you look closely, can easily evoke an aristocratic yet slightly quirky feel to an outfit or accessory.
Houndstooth has a versatility that many patterns simply don't possess.
It can seamlessly be blended with other check patterns or worn as an accessory to liven a boring black dress.
Dominating silhouettes from head-to-toe, the high-contrast houndstooth motif saw a fusing of retro spirit with a distinctly androgynous allure.
If it seems like houndstooth popped up on more runways for this winter than you can count, that's because it did.
This season, new takes on the trend make for strong style statements. The jackets are oversized, the dresses are breezy and the accessories are on point.
Recently, this timeless pattern has transformed into a rebellious staple. This dizzy design is being done in sheer chiffons, color, and blown-up versions.
Houndstooth has taken on a whole new edge to give this traditional motif a modern sharpness.
Need I say more?
Give it a shot and have fun with it!
I chose my optical texture in black & red to create a more sophisticated outfit, a classic Chanel jacket on a total black base and a pair of red heels.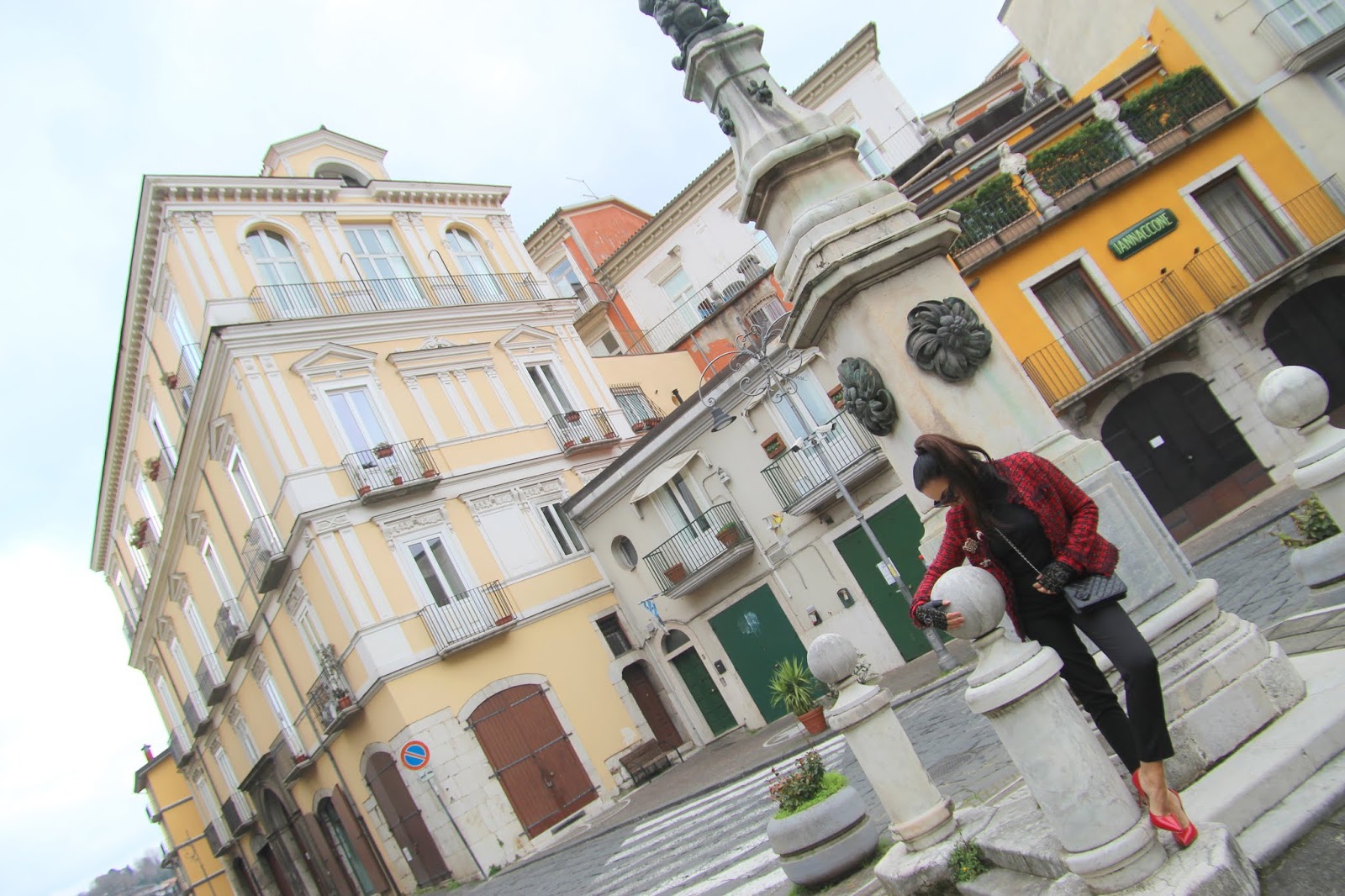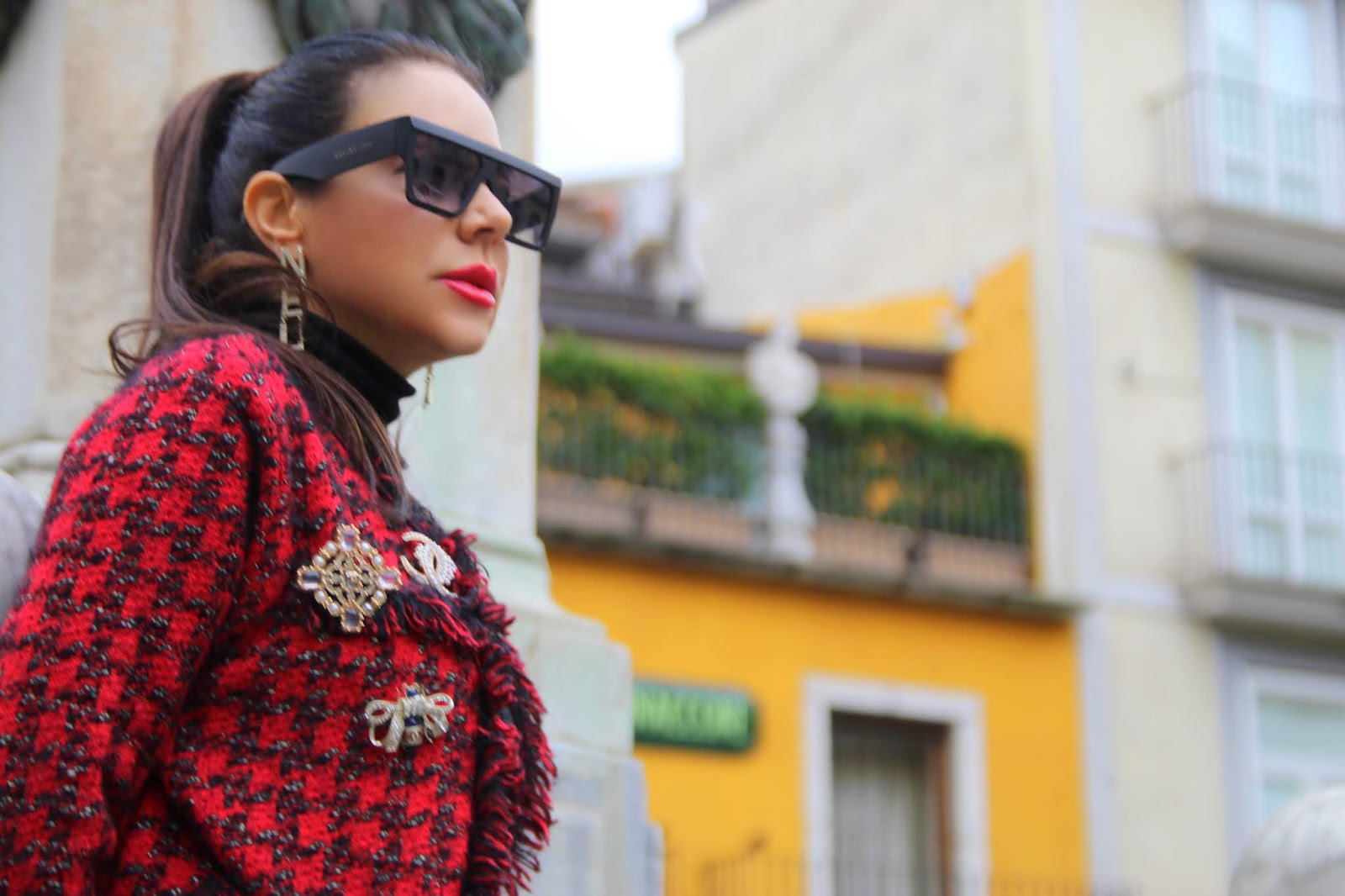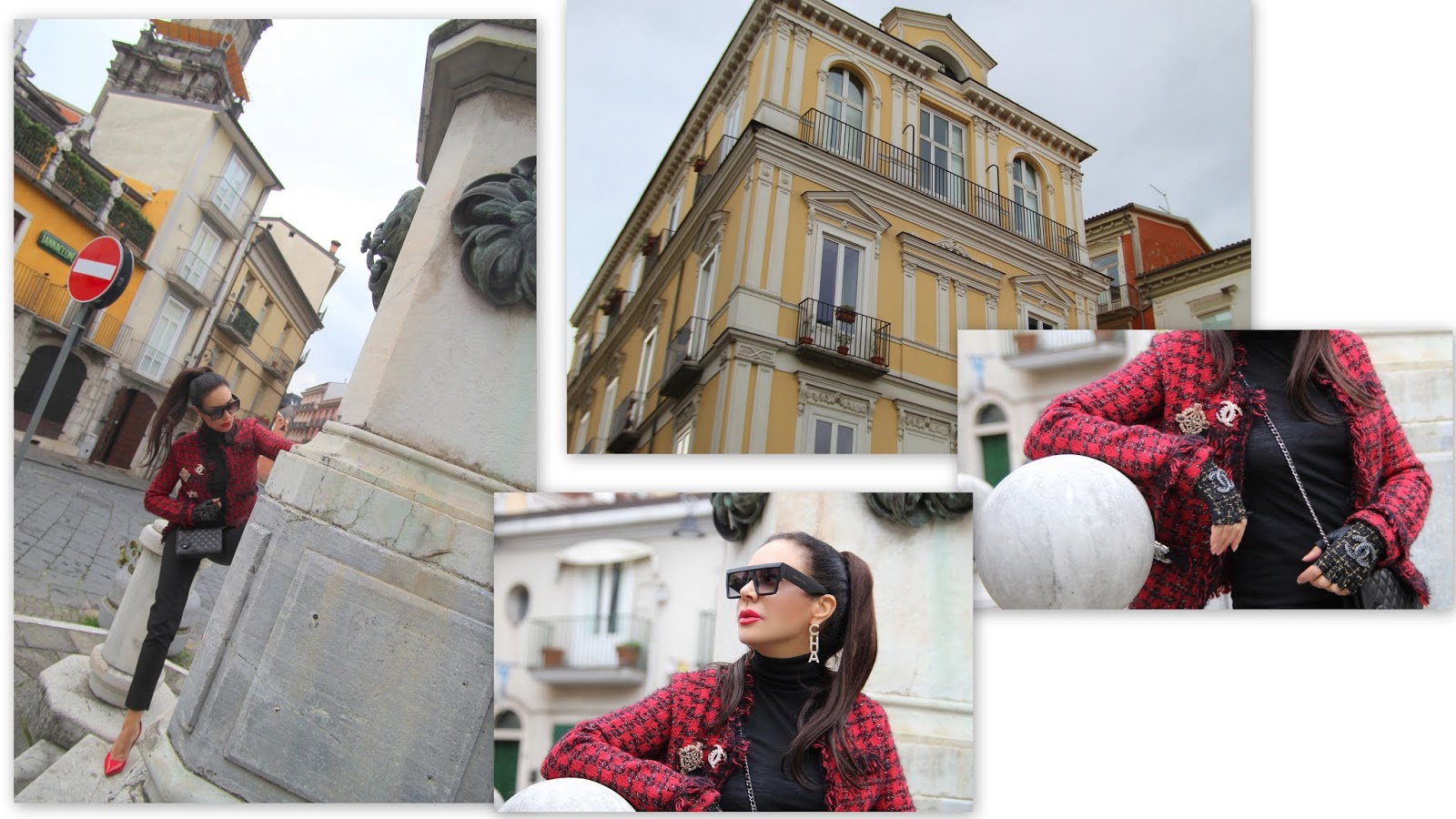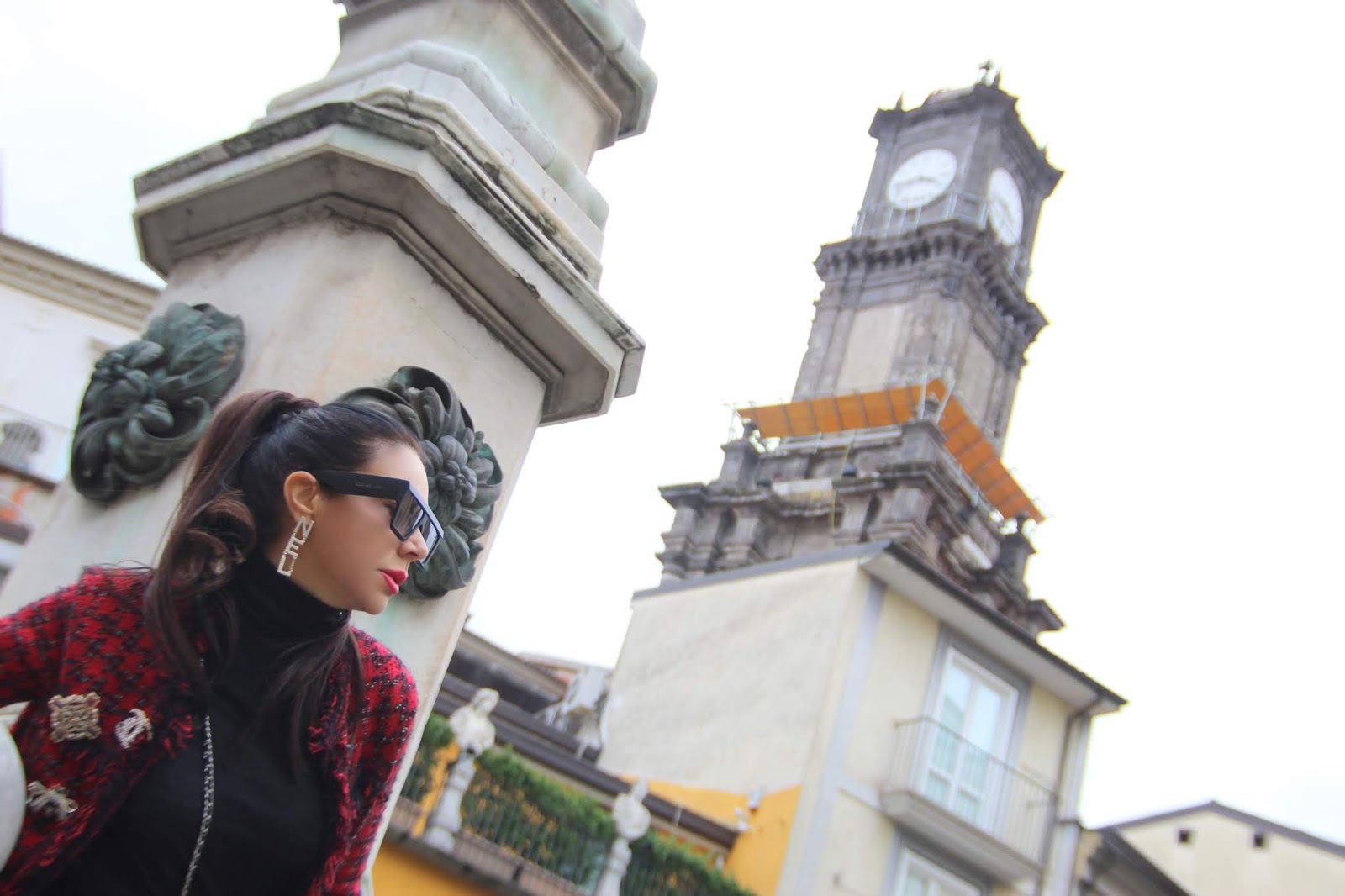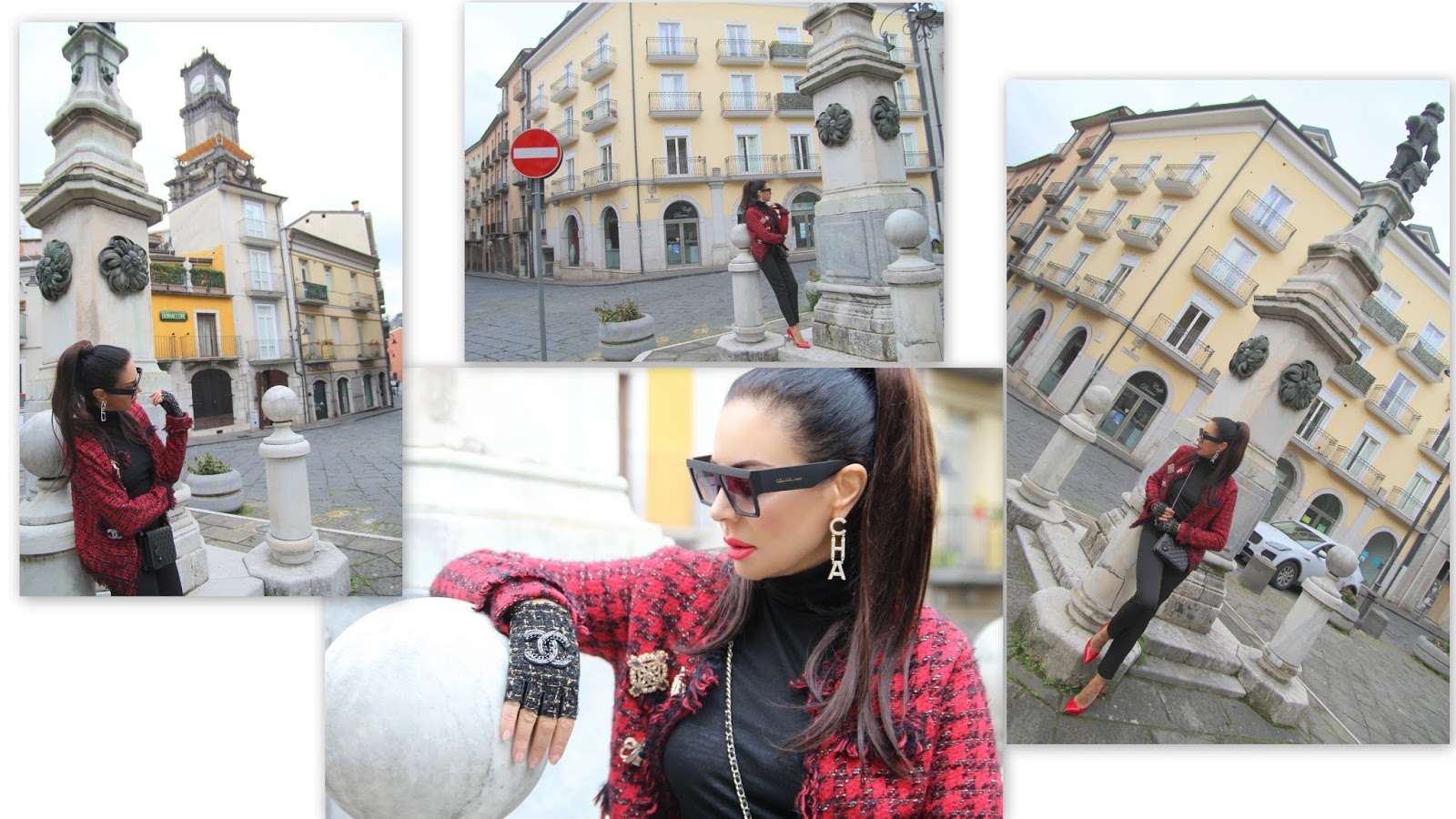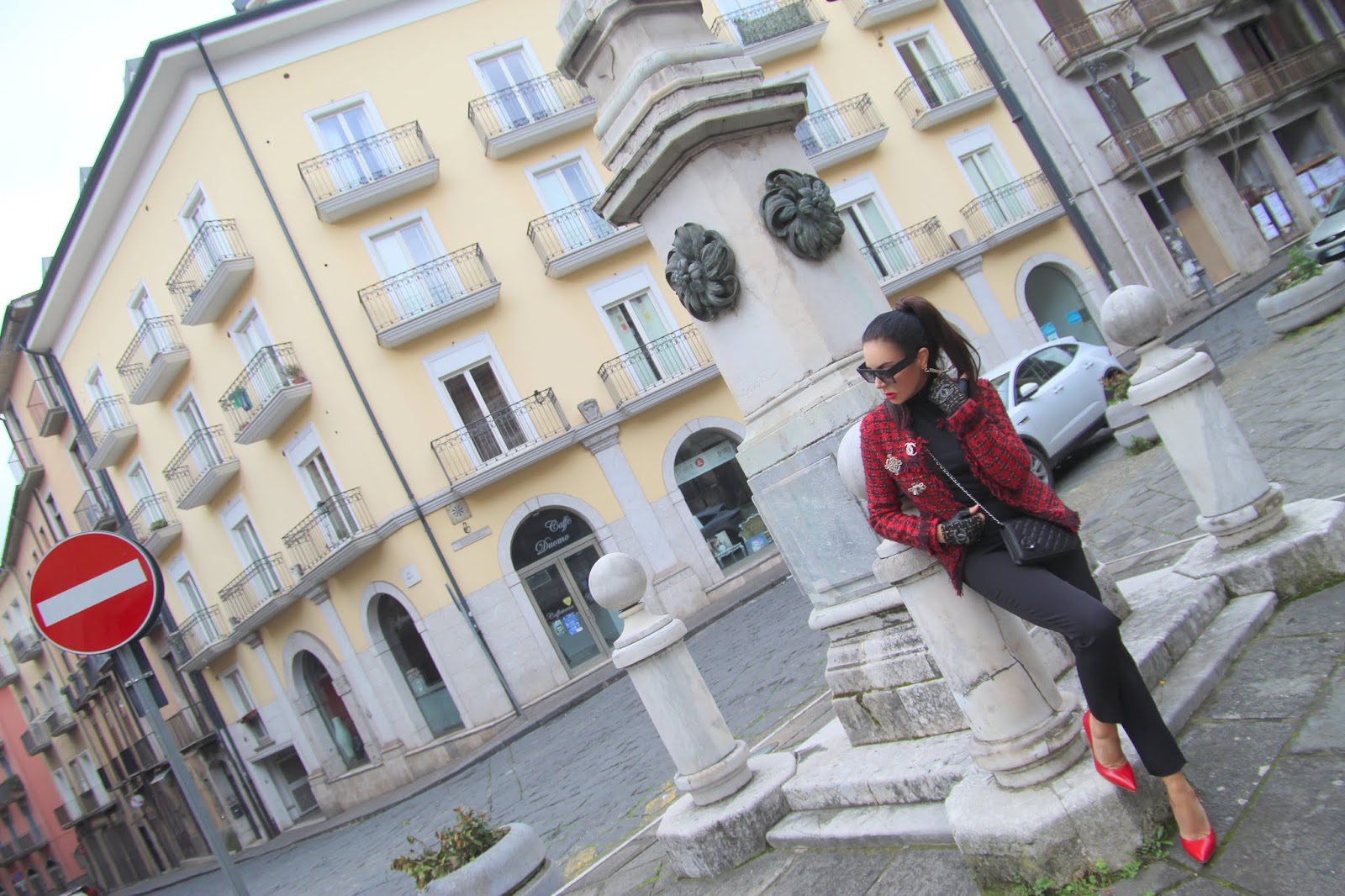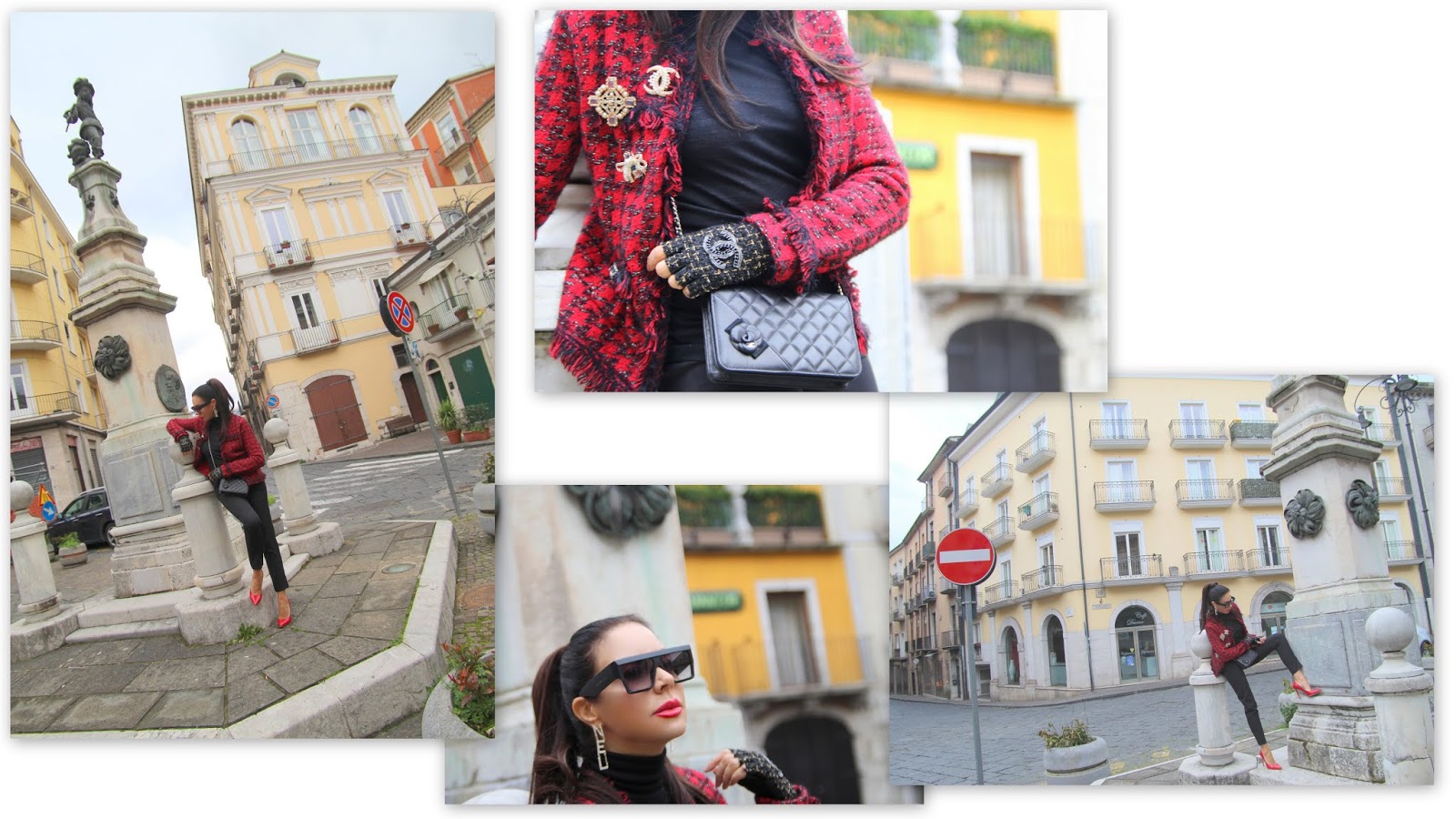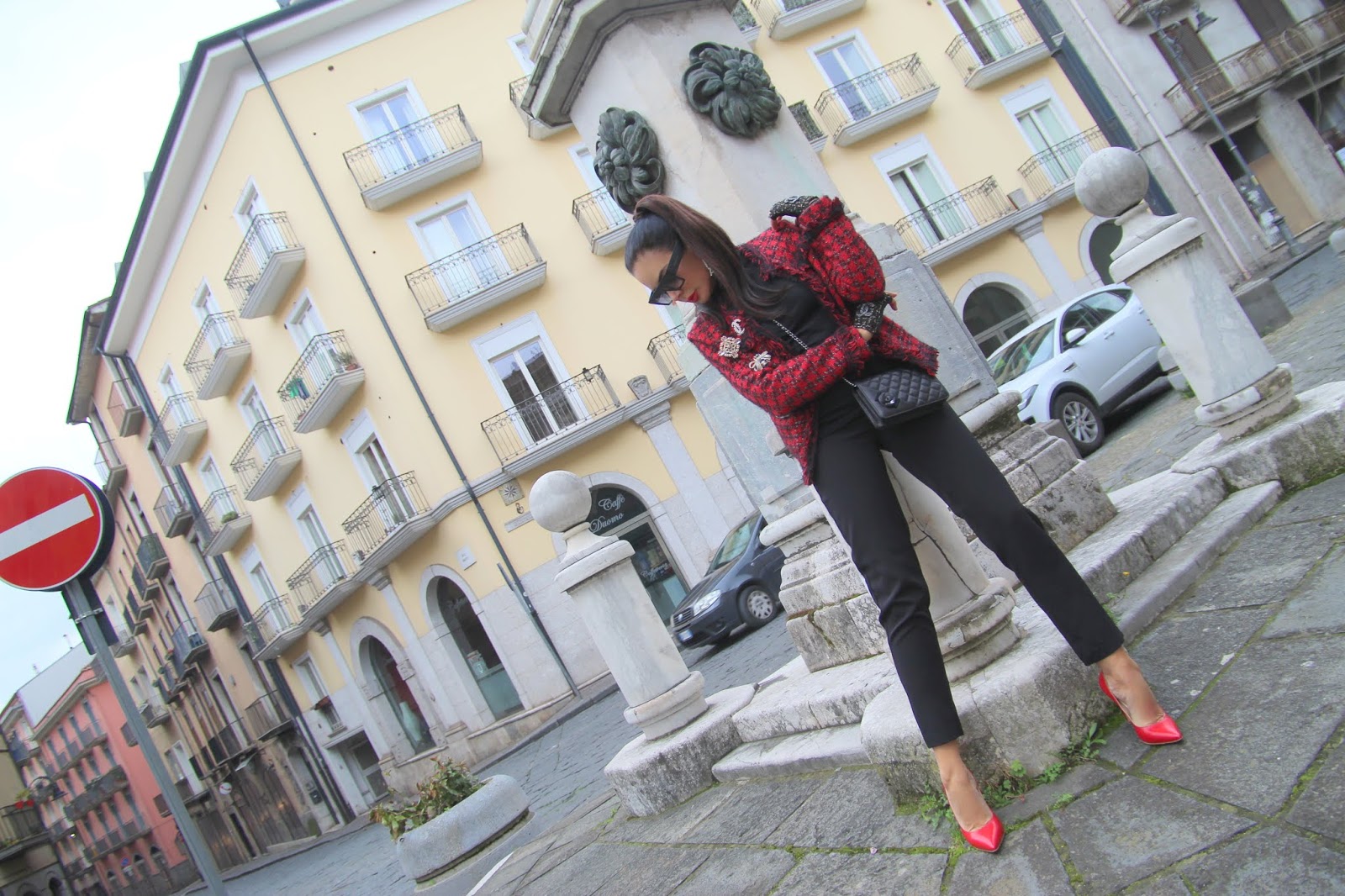 Photos: Jacopo Maria Barile
I was wearing:
Chanel pins, earrings, gloves, and bag