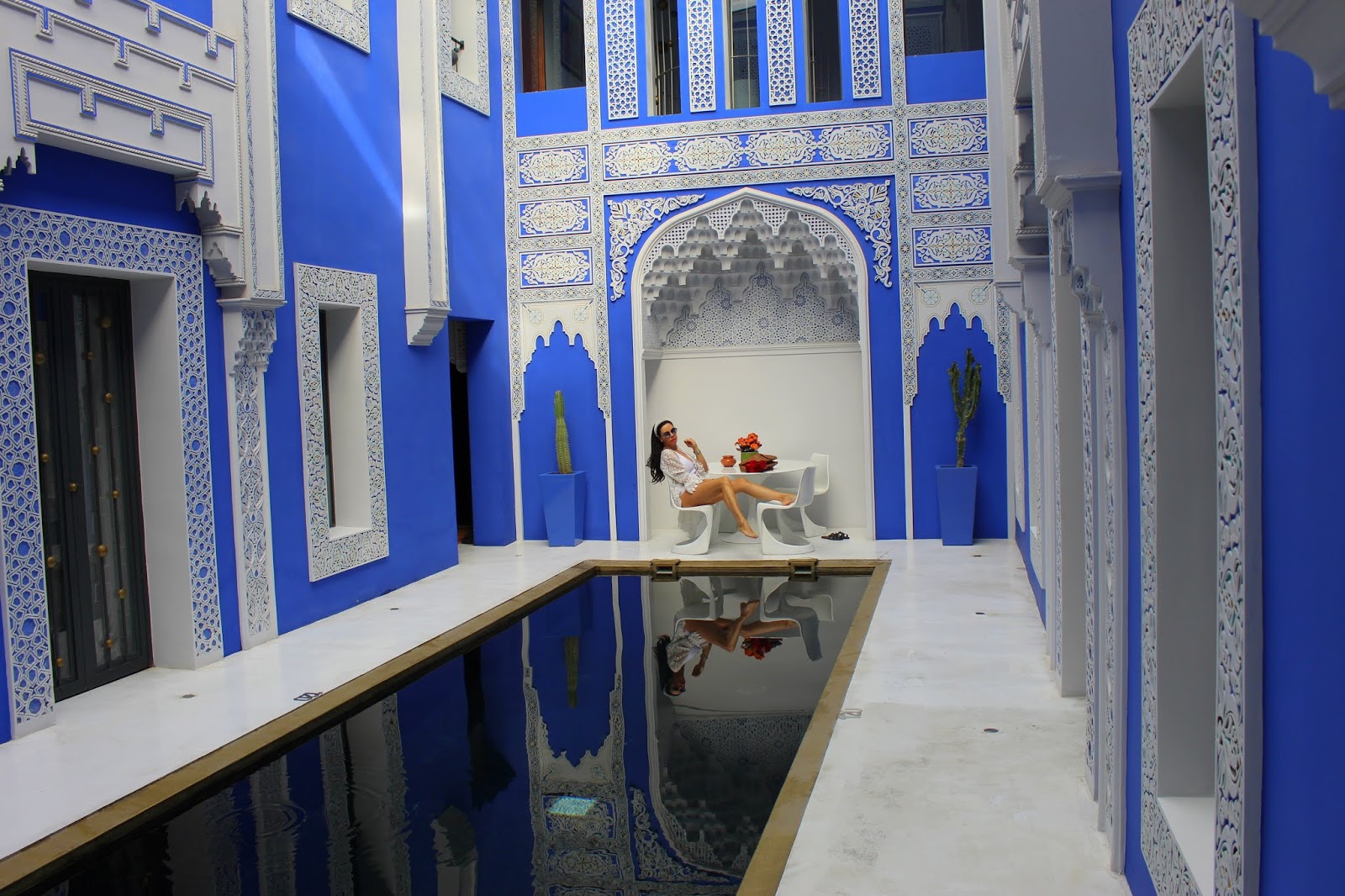 Giorno di quarantena numero… non mi ricordo: vivo ancora di memorie, in questo tempo sospeso dove le giornate sono lunghe e tutte uguali, scrivendo la lista dei luoghi ancora da visitare quando tutto sarà finito.
Marrakech,
città dai tramonti indimenticabili, di odori e sapori forti che la descrivono in tutta la sua
bellezzza, il ritratto di ciò che l'Africa è in
grado di donare a chi decide di visitarla anche solo per qualche giorno.
Qui ero nel Riad Goloboy, uno dei più belli della città rossa, a pochi minuti da piazza Jemaa Efna,
nel famoso quartiere di Sidi Mimoun, situato in un luogo privilegiato della Medina.
Il Goloboy è una struttura esclusiva che offre servizi di
lusso, con vista mozzafiato sulle montagne dell'Atlante e giardini del
Mamounia, un ambiente elegante,
autentico e piacevolmente silenzioso.
Ho amato la contaminazione tra lo stile tradizionale marocchino e lo stile
moderno dei suoi accoglienti ambienti, le luci soffuse e le camere distribuite su un patio brillante
blu Majorelle di grande effetto.
Il Riad è composto da 8 suites,
concepite dalla stravagante creatività della proprietaria Béatrice Faujas, amante di tutto ciò che concerne interior design e home decor e collezionista di opere d'arte uniche.
Ogni stanza è stata arredata in stile e colori diversi abbinando tessuti
pregiati a mobili danesi degli anni '50, uniti a opere di famosi artisti
francesi come Kouka.
Béatrice Faujas, per la
scelta delle tinteggiature e dell'accostamento di colori, si è ispirata
ad artisti del calibro di Henri Matisse and Serge Poliakoff.
Il colpo
d'occhio mi ha lasciata senza fiato: colori accesi, stili completamente
differenti uniti tra loro in modo impeccabile.
Le foto sono state scattate nella piscina, all'interno del bellissimo patio, luogo ideale ove godere un momento di relax, cullati dalla musica.
(Clicca
qui
se vuoi vedere tutti i miei post da Marrakech).
Quarantine day number… I don't
remember: I still live with memories, in this suspended time where the
days are long and all the same, writing the list of places to visit when
everything will be over.
Marrakech, a city with unforgettable sunsets, with strong smells and flavors, the portrait of what Africa is able to give to those who decide to visit it even for a few days.
Located in the Herat of the medina privileged place of Sidi Mimoun area, Riad Goloboy is a luxurious property offering very high standard services.
The rooms are distributed over a Moroccan patio Majorelle blue radiant.
A cool urban sanctuary with a pop-art edge, Riad Goloboy is the first of its kind in Marrakech's labyrinthine medina.
Wrapped in cheerful hues inspired by the colorful works of artists Henri Matisse and Serge Poliakoff, the interiors of the eight-room property are designed by owner and art collector, Béatrice Faujas. Lacy arabesque archways and 50s Danish-style furniture mingle with bold pop art and pieces by French street artist Kouka, while the Moorish romance of the building's typical riad shell reflects Faujas' longstanding love for Morocco.
The photos were taken in the swimming pool, in the beautiful patio, an ideal place to enjoy a moment of relaxation, lulled by music.
(Click here to see all my previous posts from Marrakech).
Location: Riad Goloboy – Marrakech – Morocco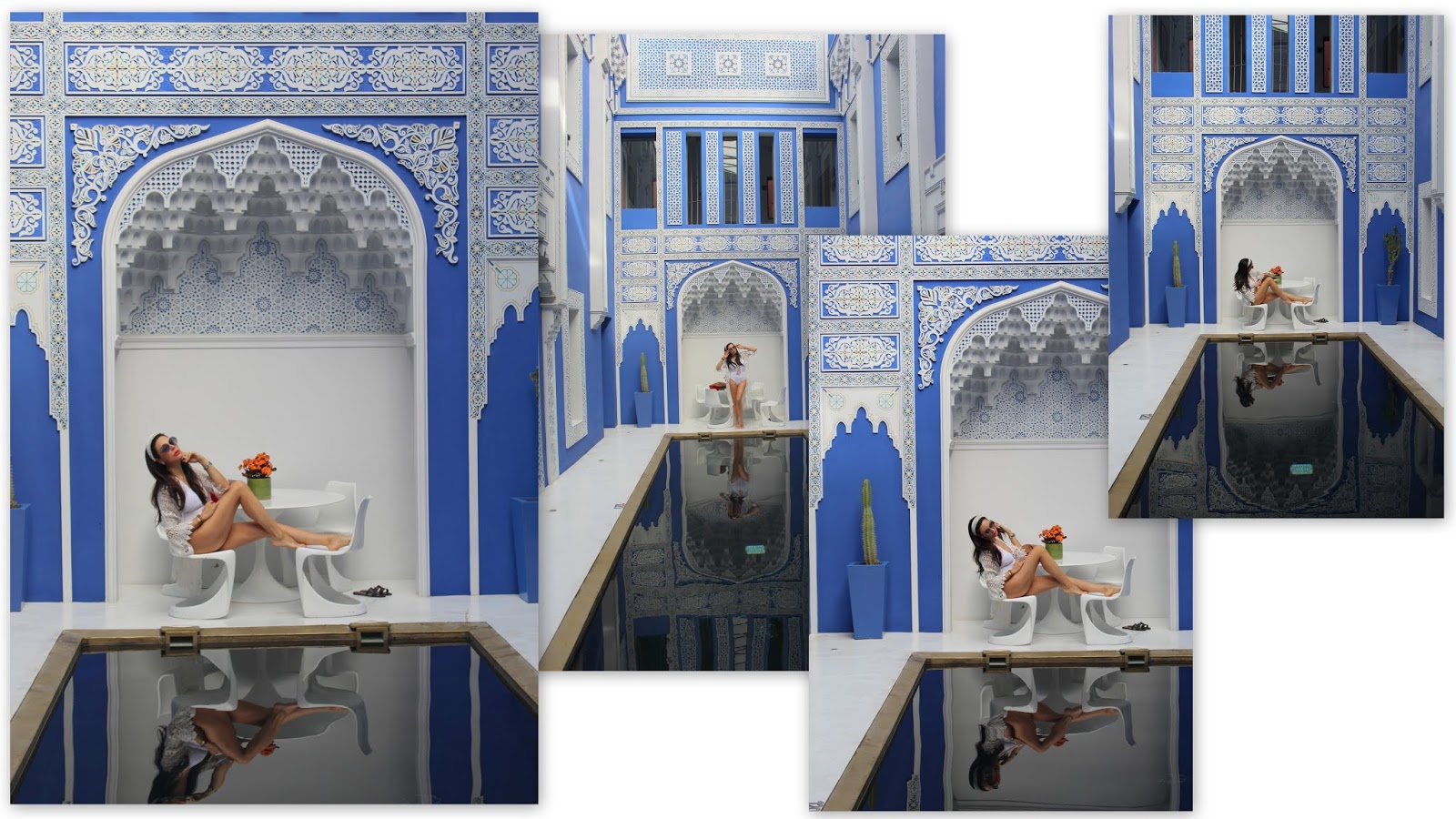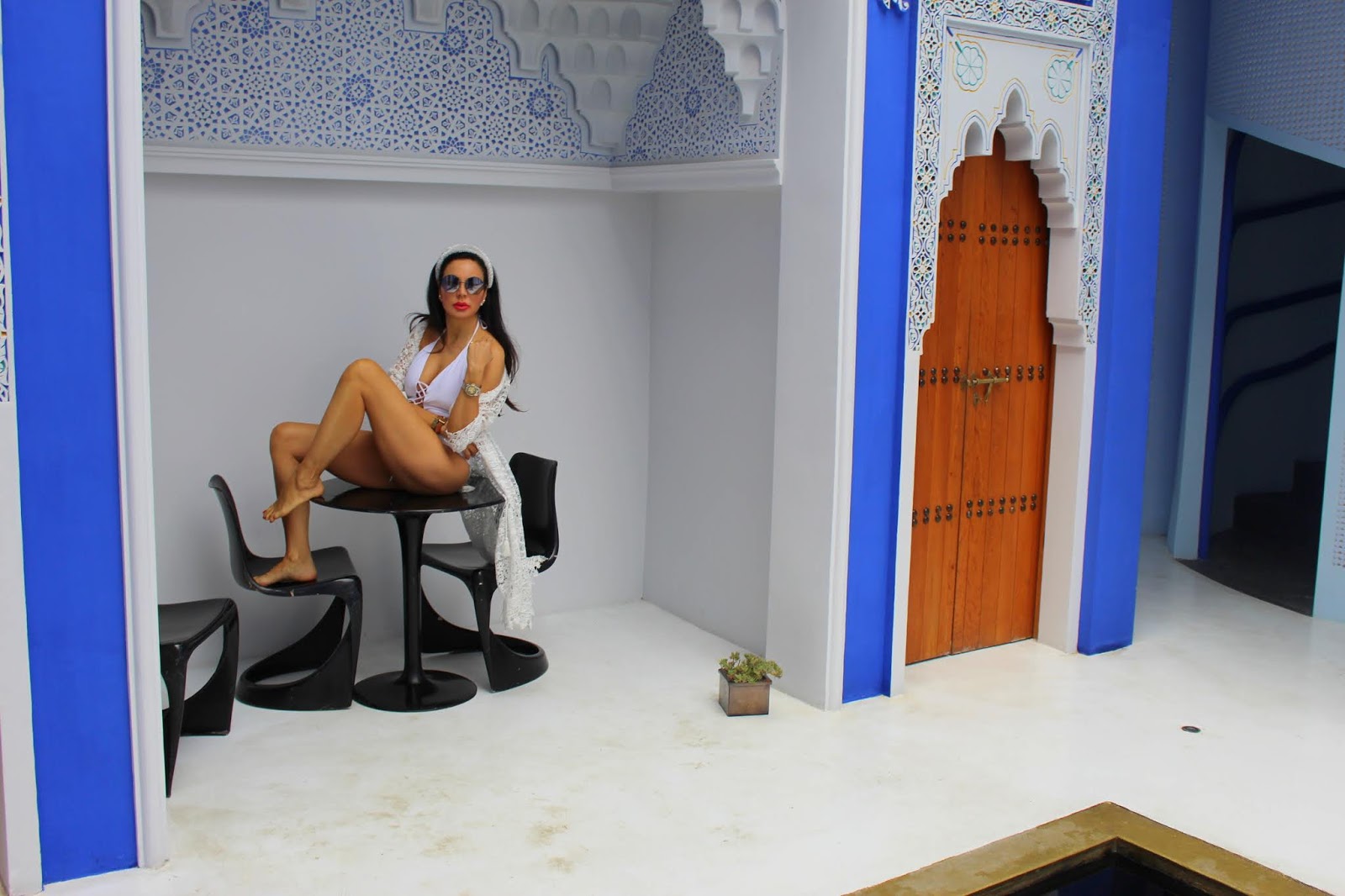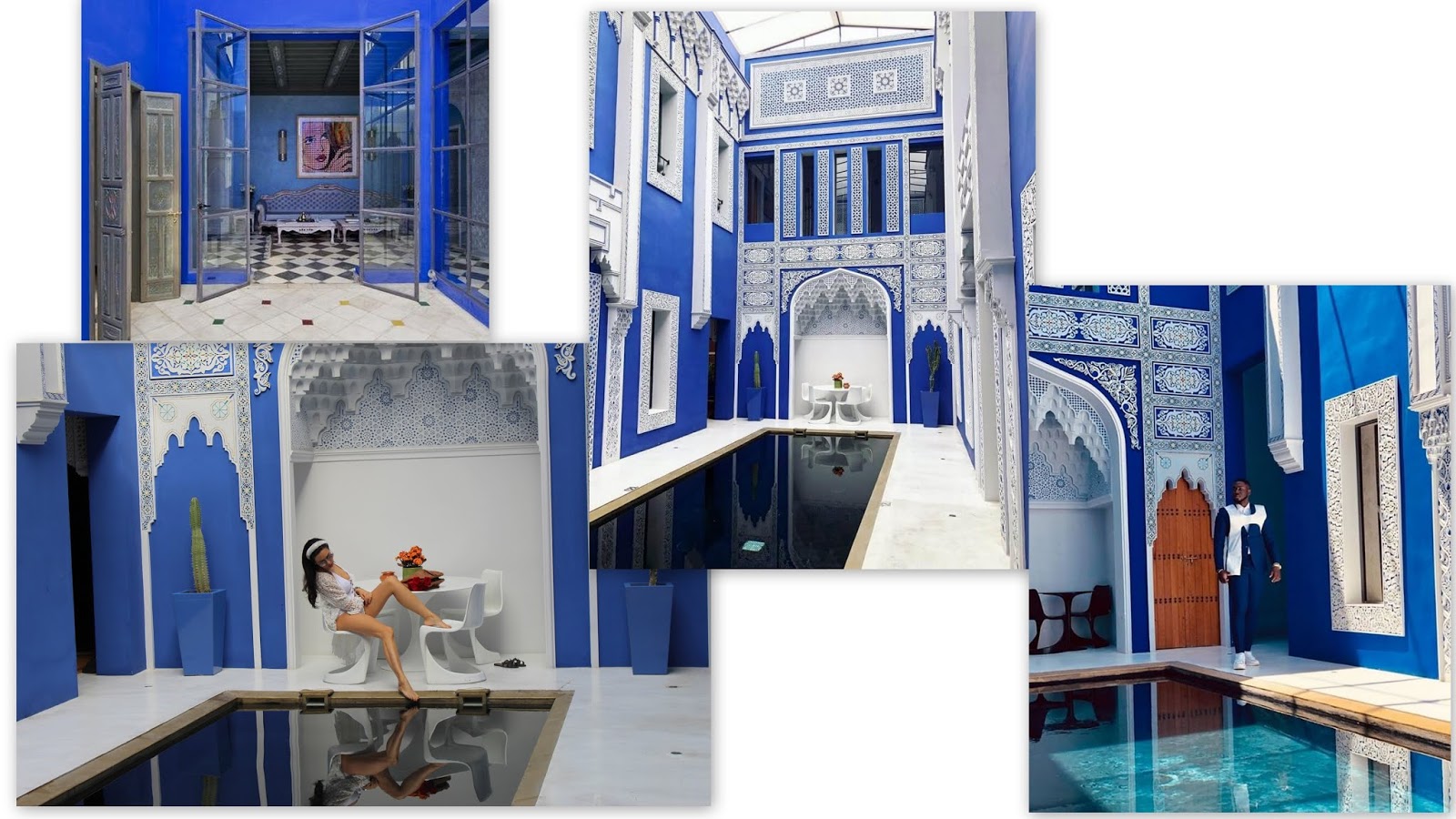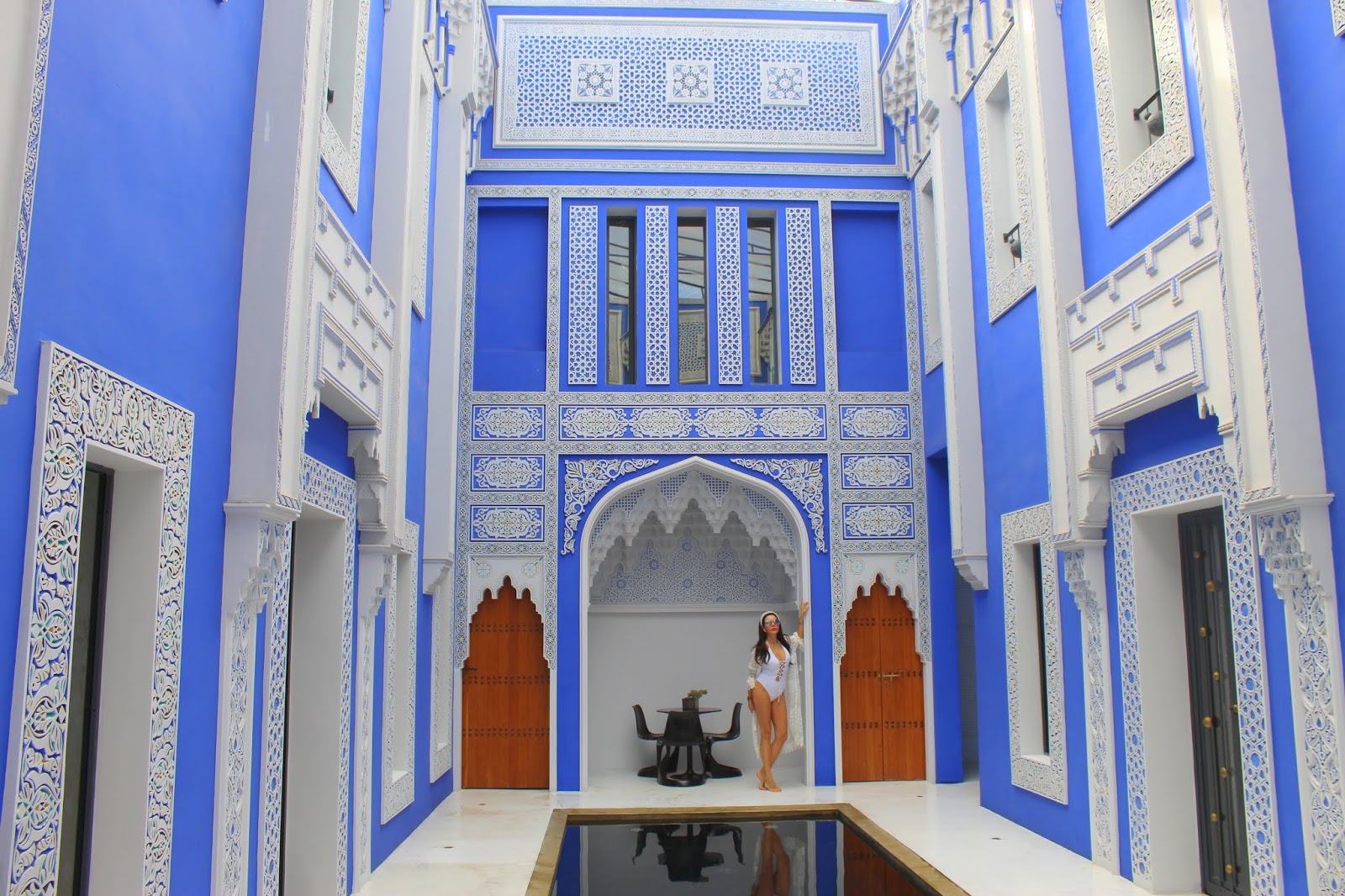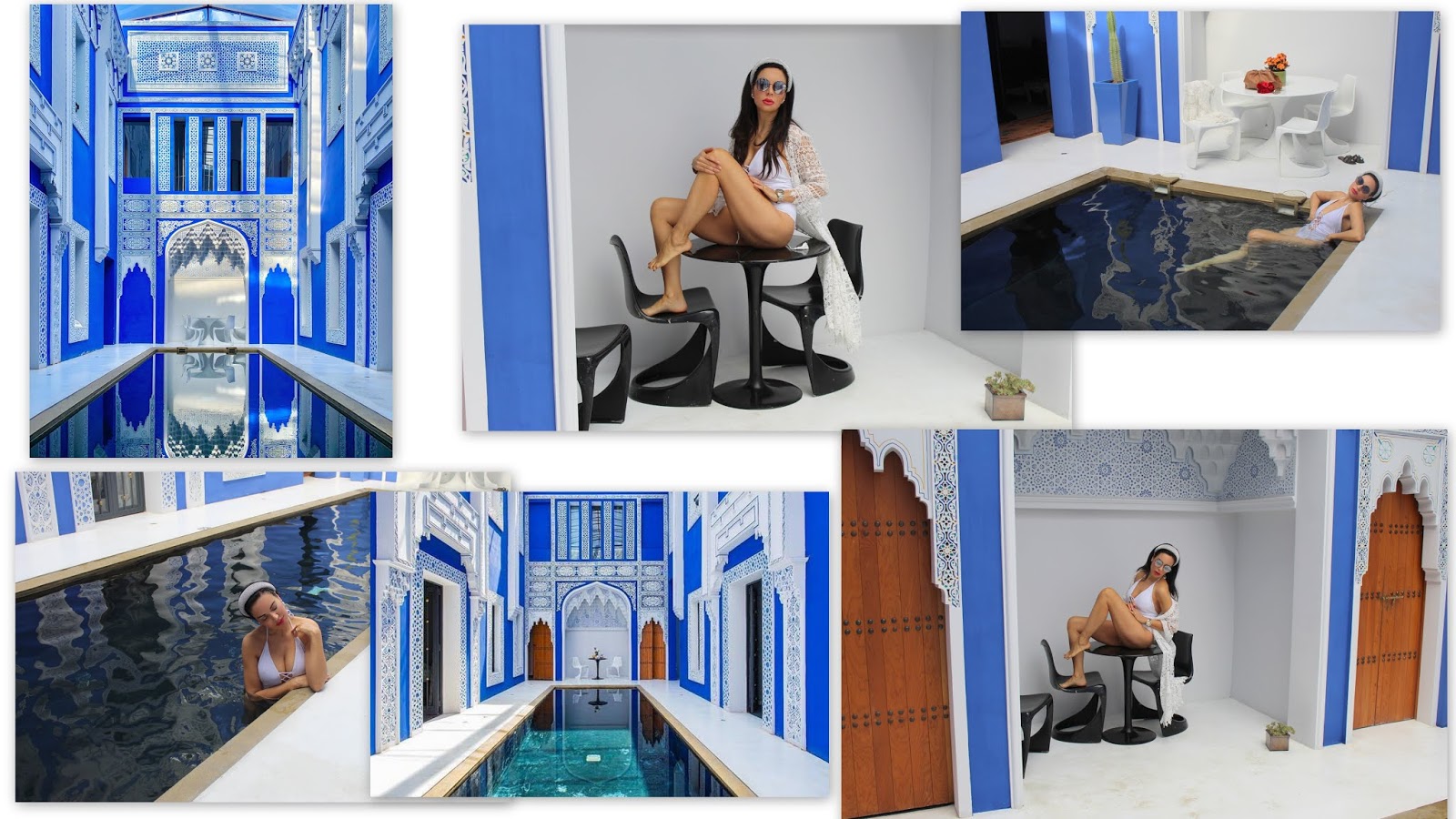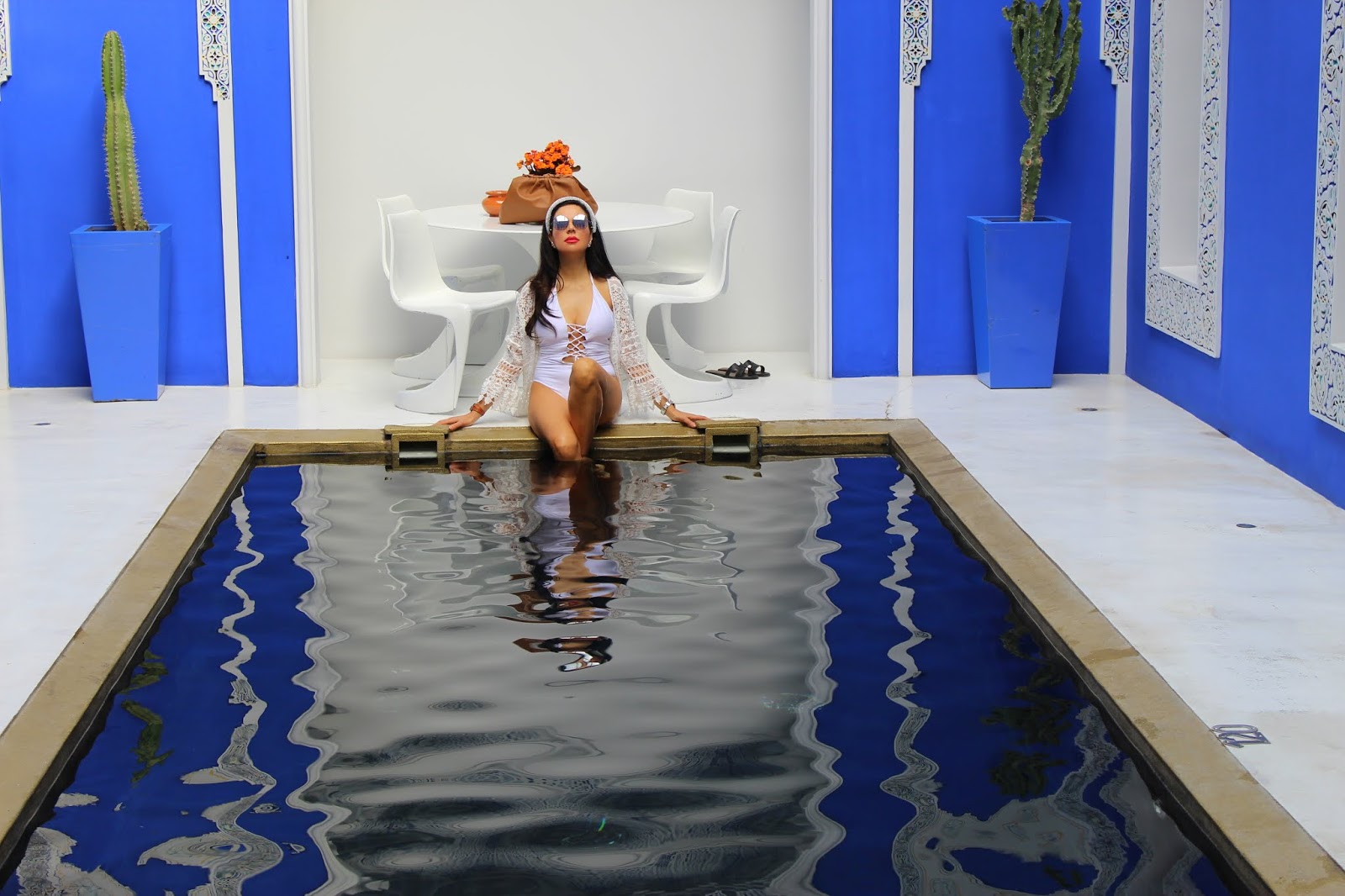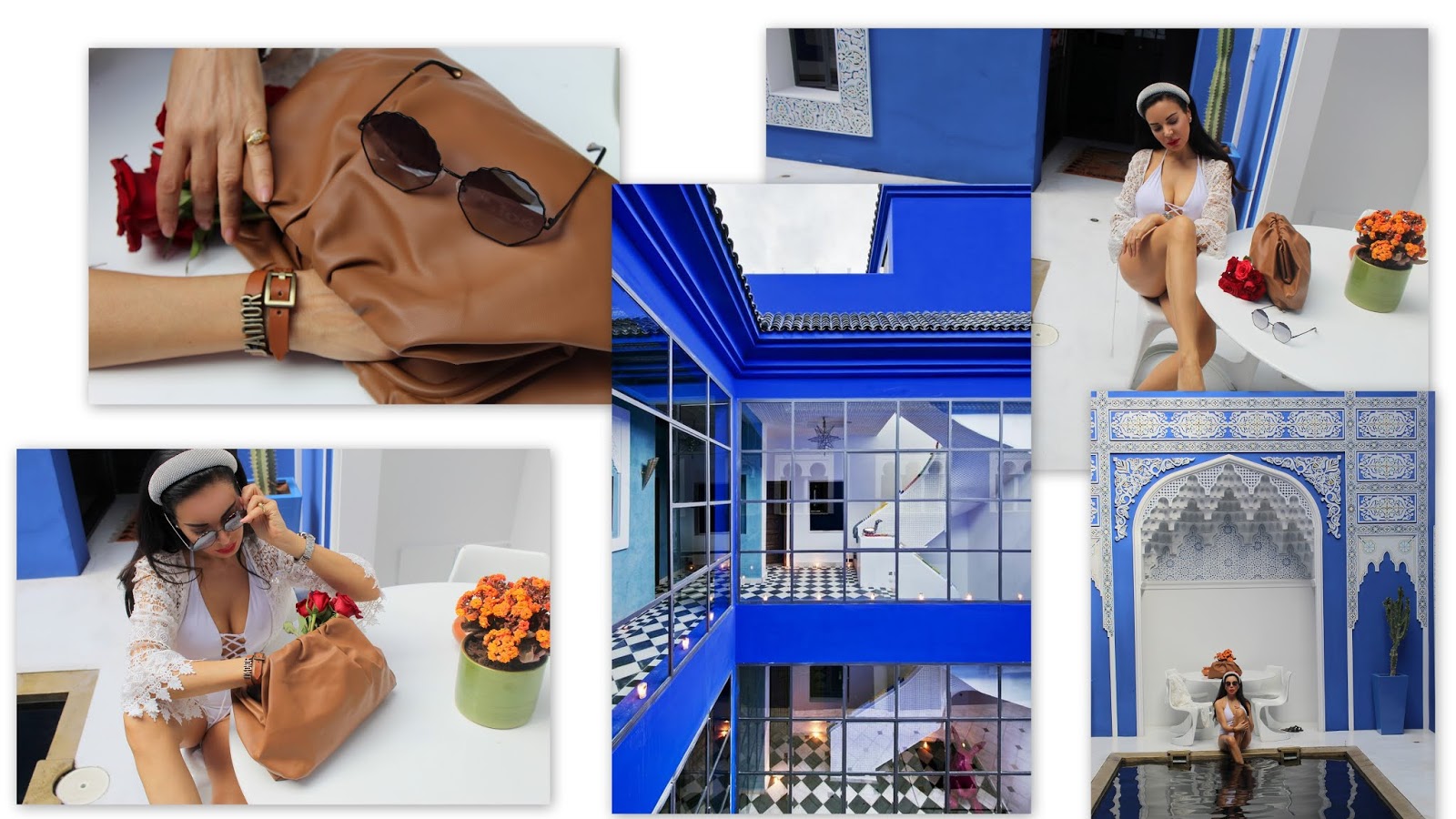 Photos: Oigres Elirab
I was wearing:
J'adore la Mode kimono cover up