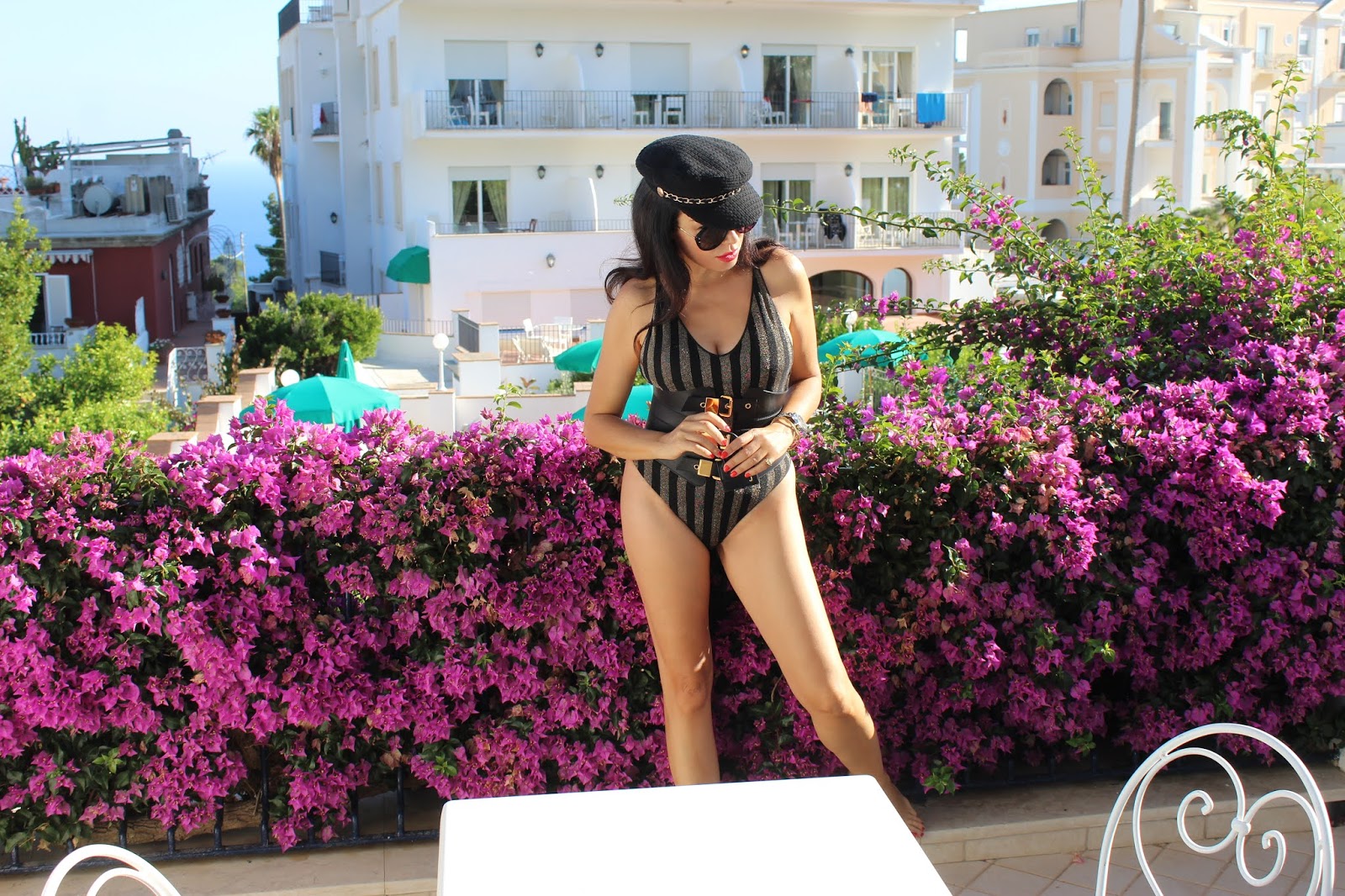 The runways had so many sparkly materials like glitter, lurex, metallic foils, and embellishments for this summer 2020.
Think of this trend as a vibrant party piece to wear to your next beach rave.
The one-piece style is seriously trending this season, and a striped metallic hue is stunning.
Brights, brights, brights… a shiny one-piece makes this style super elevated, especially with a high waist belt.
Your ratty, faded bikini needs to retire.
The glamourous touch to complete the look?
A microscopic bag: Le Petit Chiquito by Jacquemus, the smallest variant ever!
(Click
here
to see the best SS 2020 luxury micro bags and
here
to read more about all the season swimsuit trends to invest in).
(Click
here
to see another post where I was wearing a glamourous one-piece).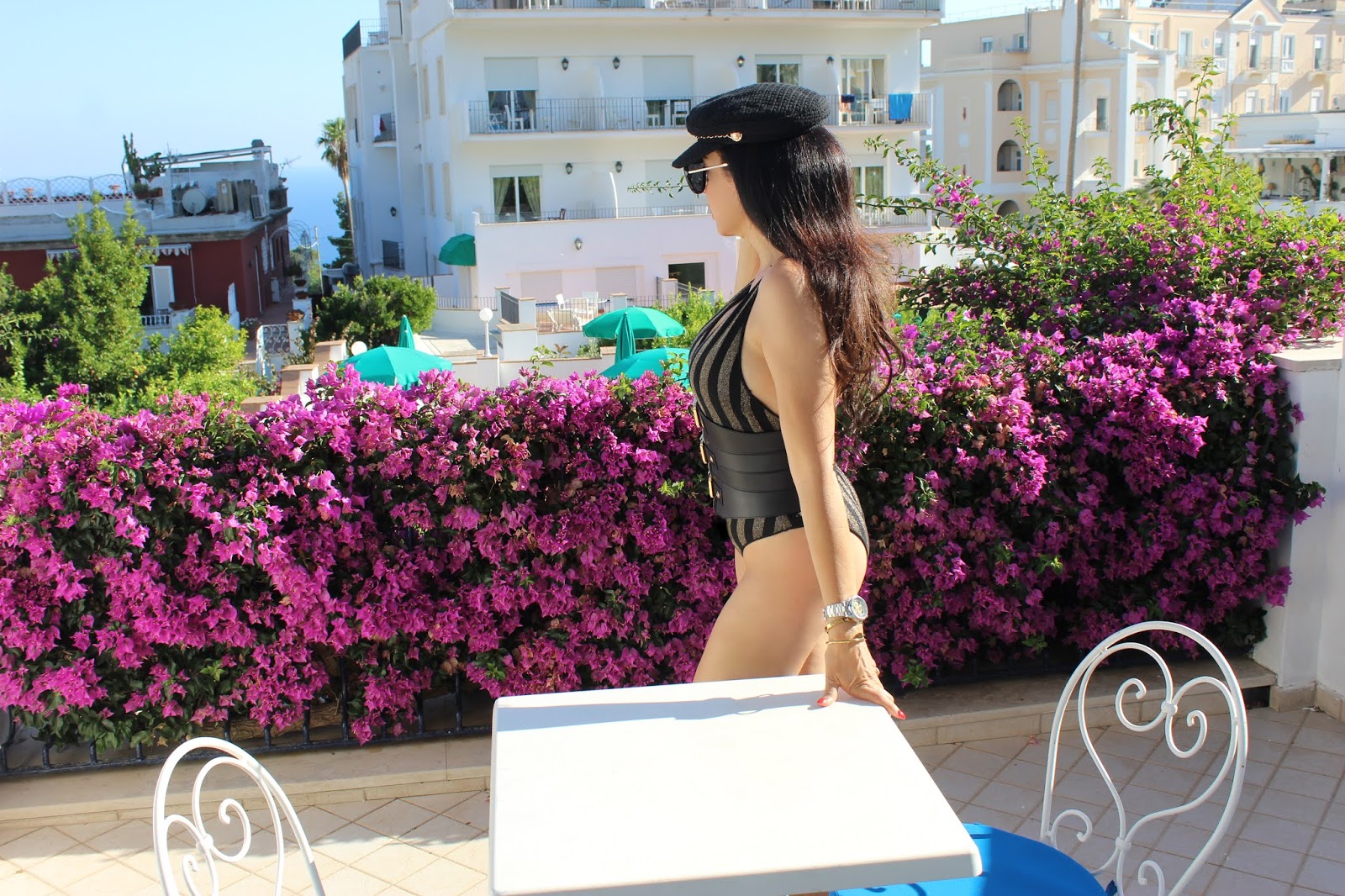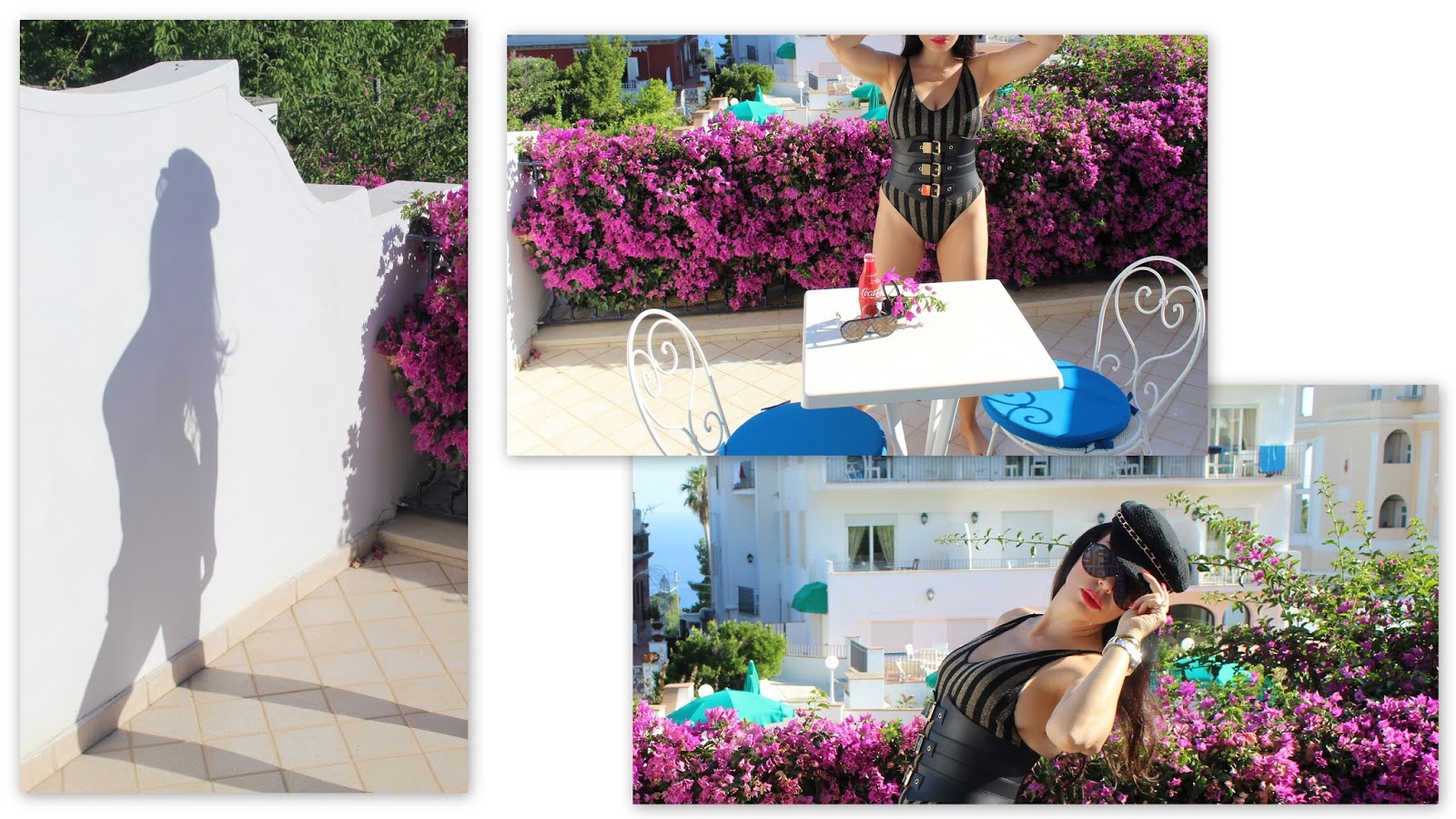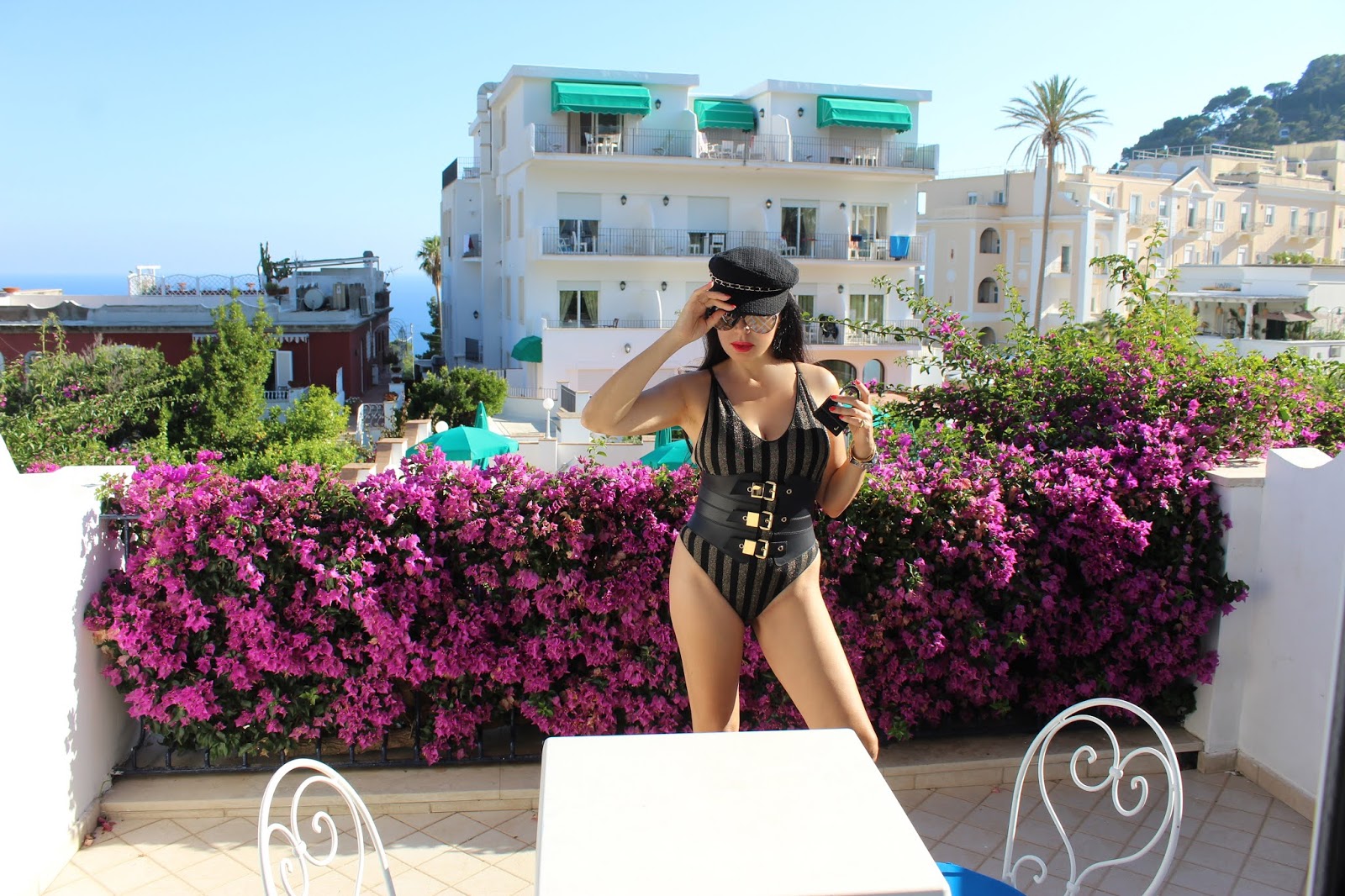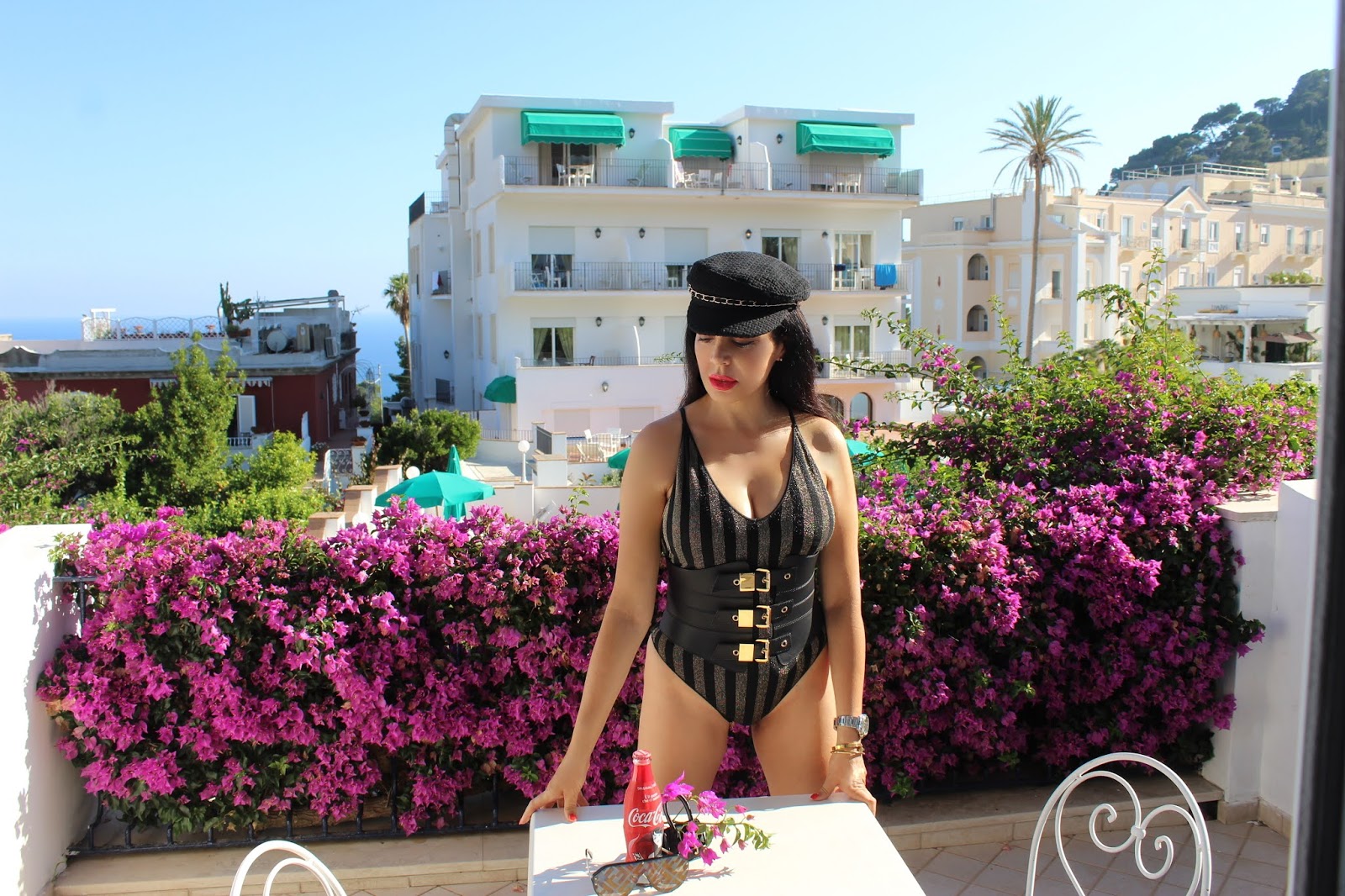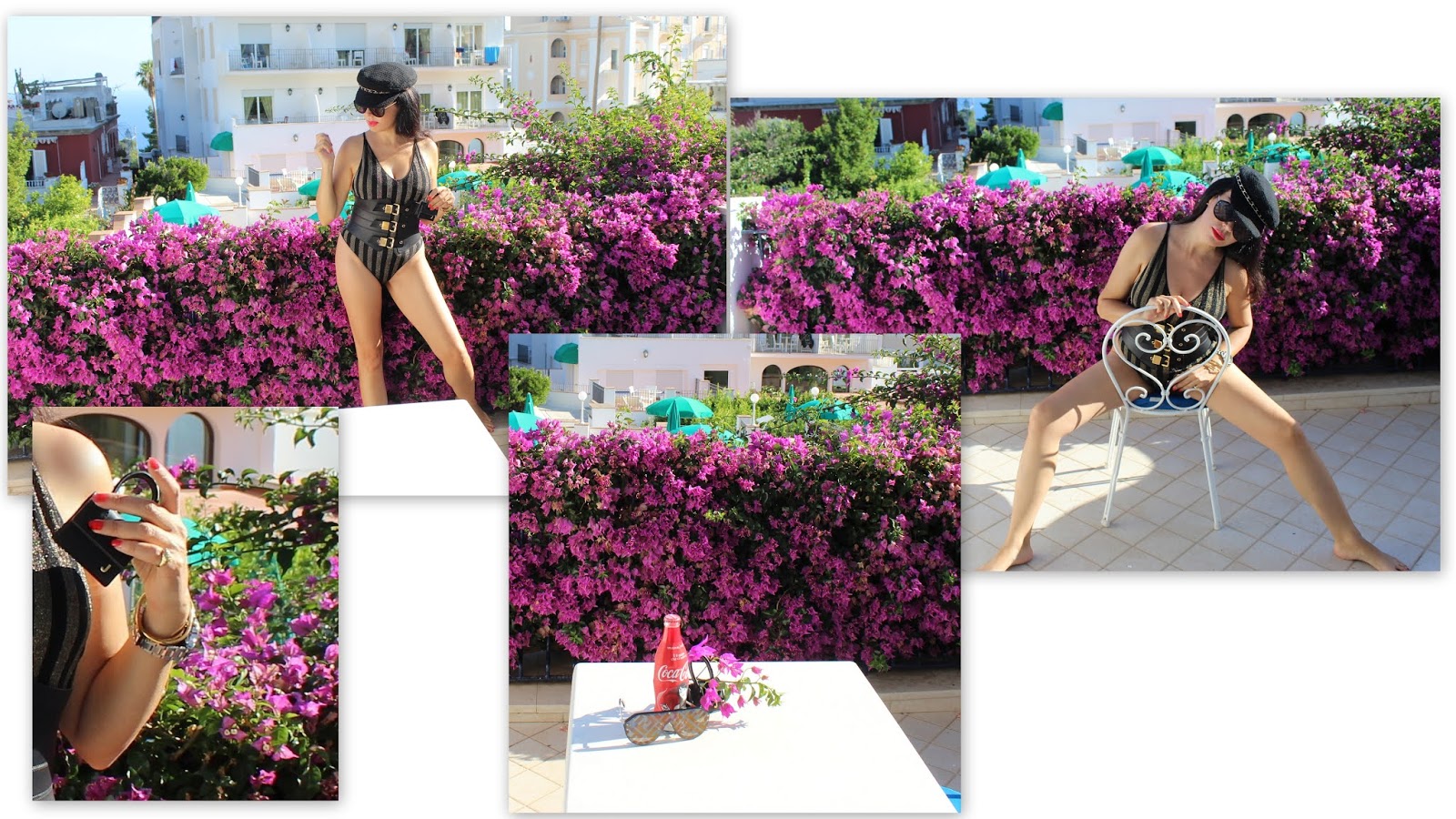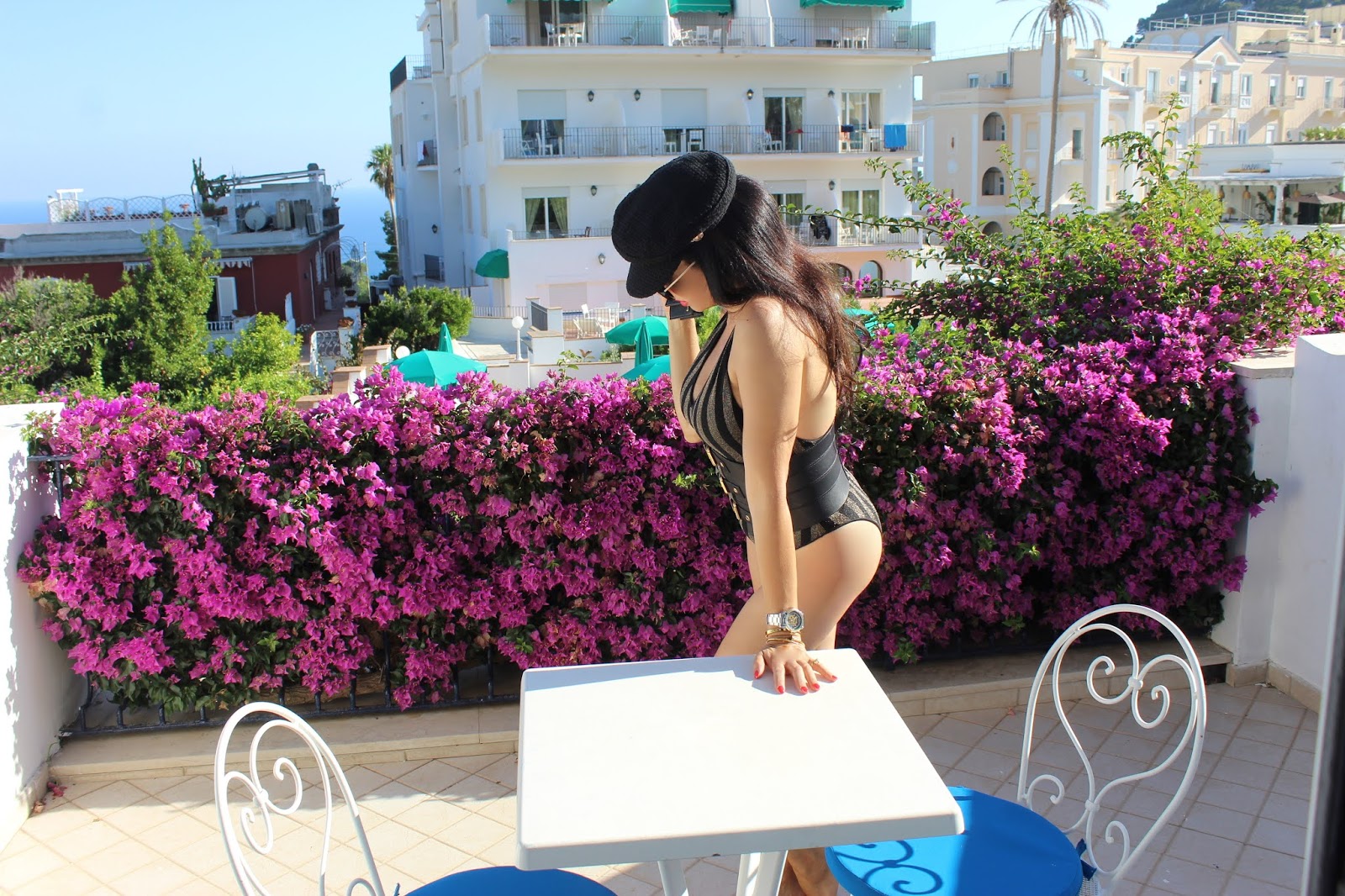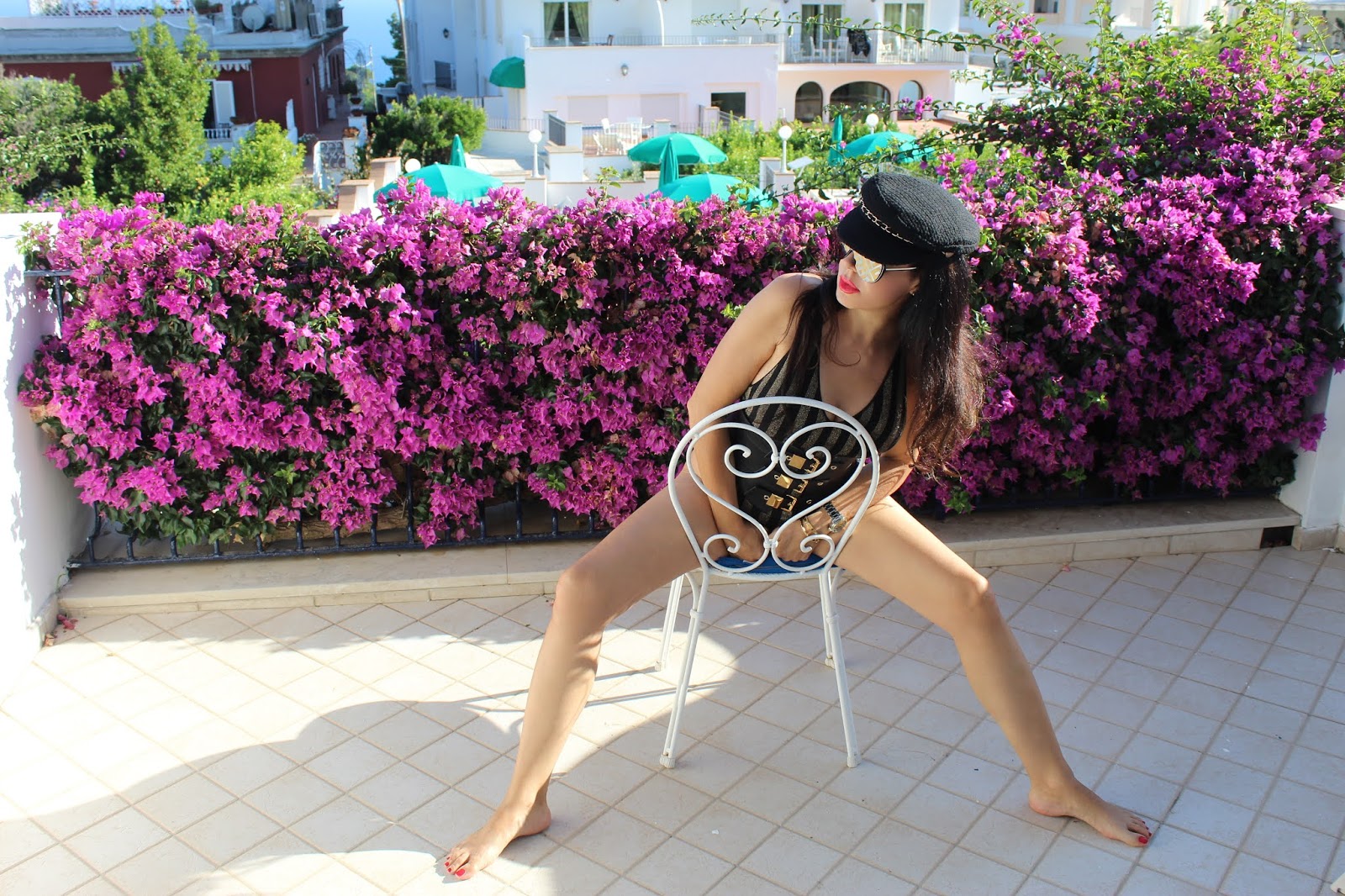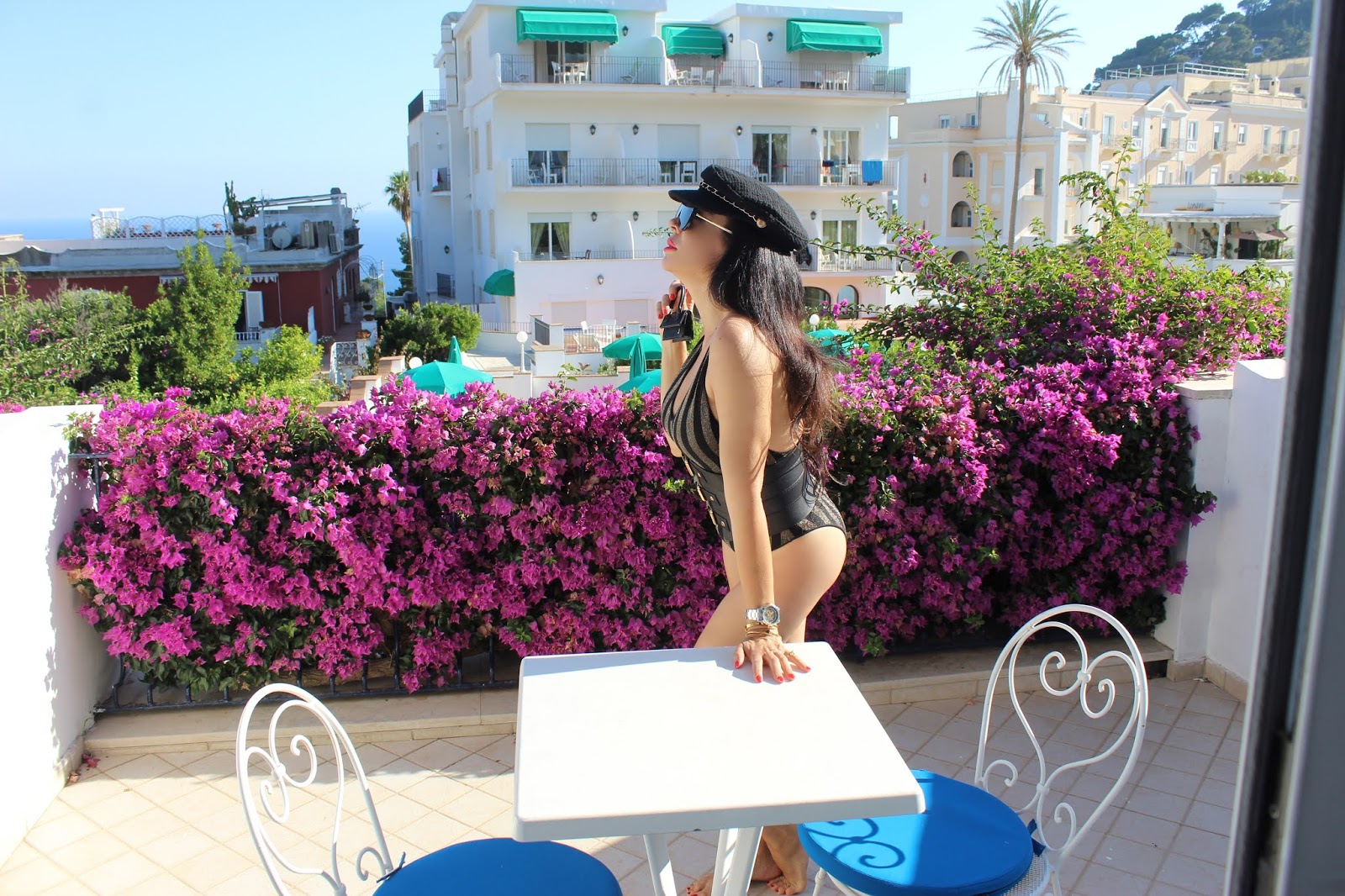 Photos: Oigres Elirab
I was wearing: