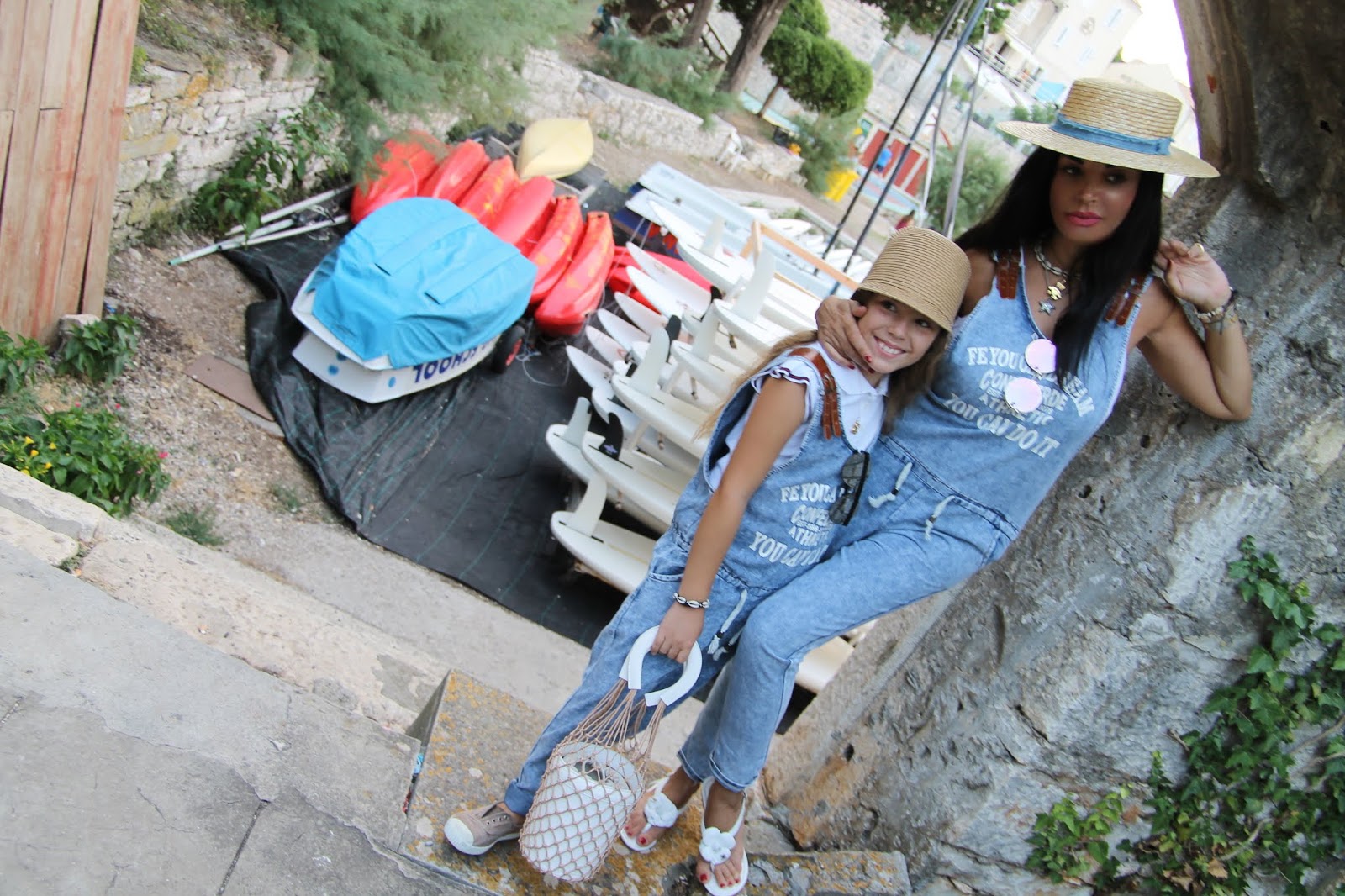 Uno stile unico, un look per due.
Pensato per tutte le mamme attente alle nuove tendenze e per tutte le figlie che non vogliono rinunciare a vestire come loro, il fenomeno fashion "mini-me" si riconferma attualissimo anche per la prossima stagione.
Le collezioni moda, con speciali capsule di pezzi miniaturizzati, firmate da noti designer e brand emergenti, per il prossimo AI 2018-19 risentono molto di questo mood e cavalcano il trend con un turbinio di colori, stampe e fantasie declinate in capi per tutte le occasioni, dalla cerimonia al tempo libero, che seguono le orme della moda donna.
E se la tendenza fashion più cool di sempre parla chiaro, a

me e alla mia Becky piace
giocare con la moda e divertirci a creare dei look con capi che abbiano una vestibilità adatta ad entrambe.
Questo il nostro ultimo outfit coordinato dalla magica
Korčula
in Croazia, un'isola dalla bellezza senza tempo e dall'affascinante passato impresso tra calli nascoste.
Sullo sfondo l'antico porto veneziano dell'omonima città storica, a pochi passi dalla medievale e pittoresca Old City.
(Clicca
qui
per leggere la mia ultima intervista sul fenomeno moda "mini-me" e
qui
per saperne di più sul trend).
Mini-Me is a hot trend even for this FW 2018-2019.
The great fashion houses and ready-to-wear brands have understood that to please parents and children, they have to miniaturize their garments.
So many fashion brands are launching collections and lines, and surf on this trend in order to increasingly attract young customers.
They created a super sweet binomial that can make every woman go crazy, and more and more children are imitating their parents' style, ideally without losing their sense of fashion's fun side in the process.
I've always liked playing with fashion and this summer I had so much fun with my daughter Becky embracing this trend, with simple matching outfits that make us radiant and make us smile by looking each other.
This is our latest coordinated outfit by the magical Korčula in Croatia, an island of timeless beauty and fascinating past impressed in its hidden alleys.
In the background the ancient Venetian port of the homonymous historic city, a few steps from the medieval and picturesque Old City.
(Click here to read my latest interview about the "mini-me" fashion and here to read more about this trend).
Location: Old Port –

Korčula – Croatia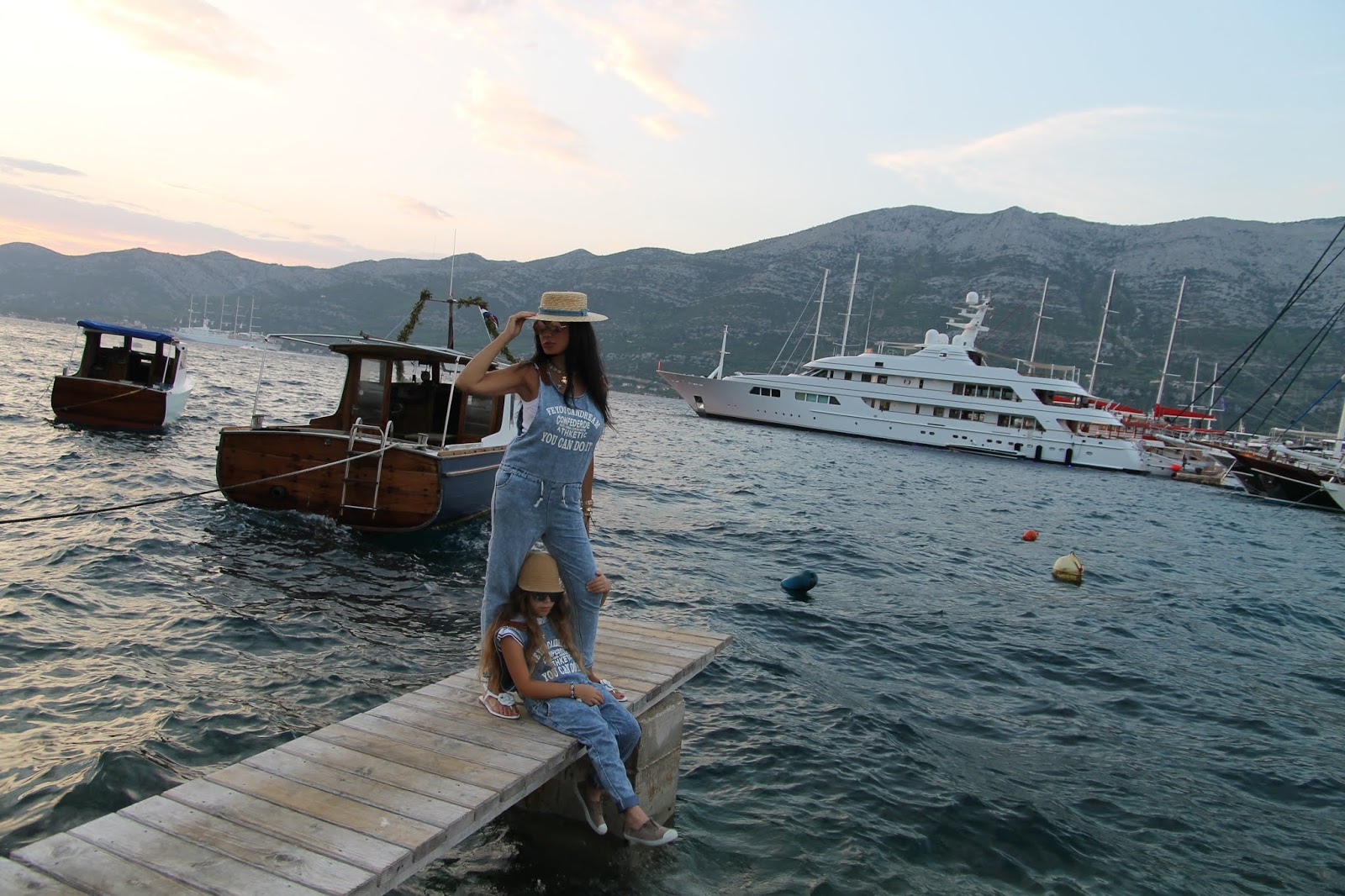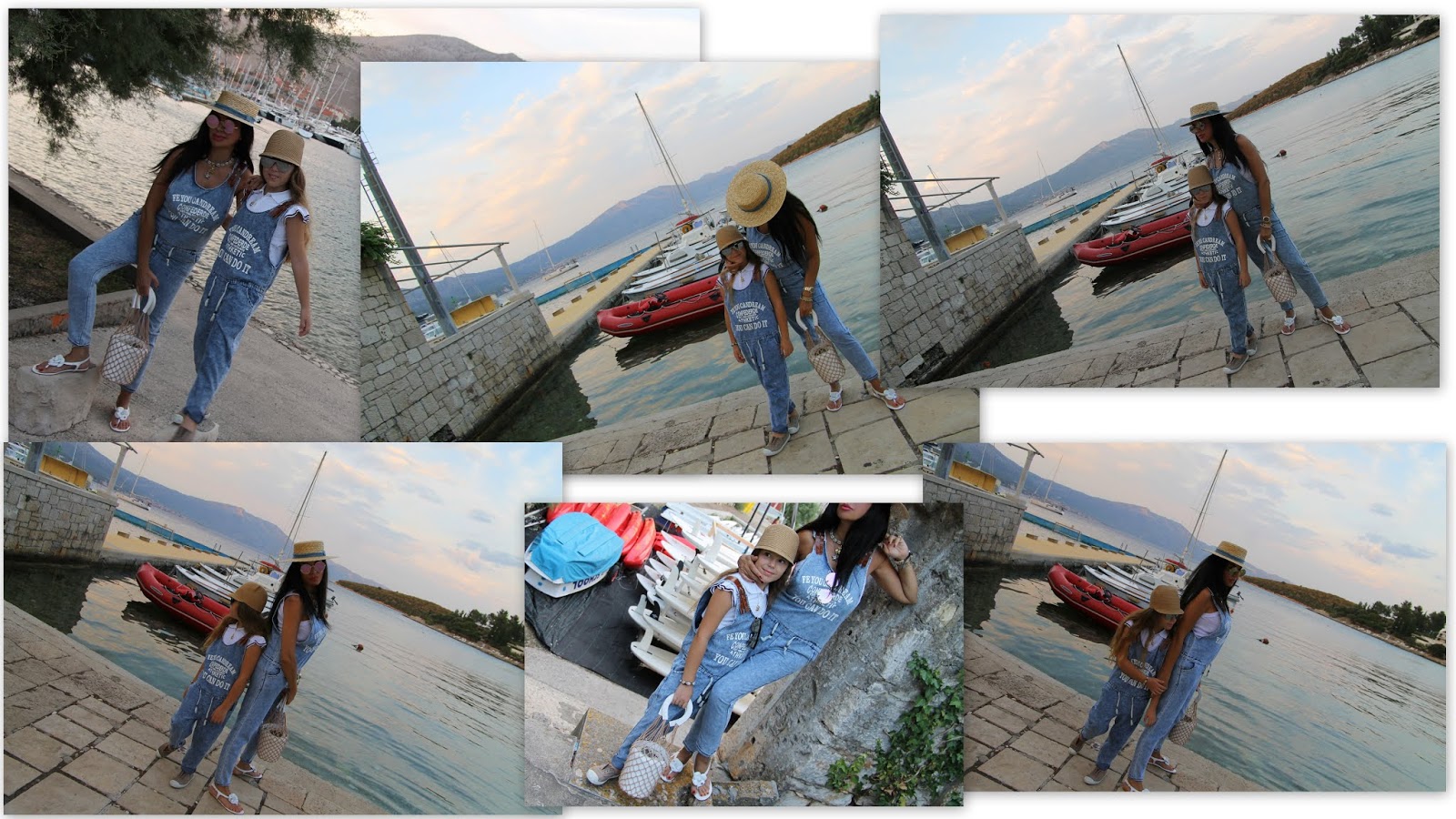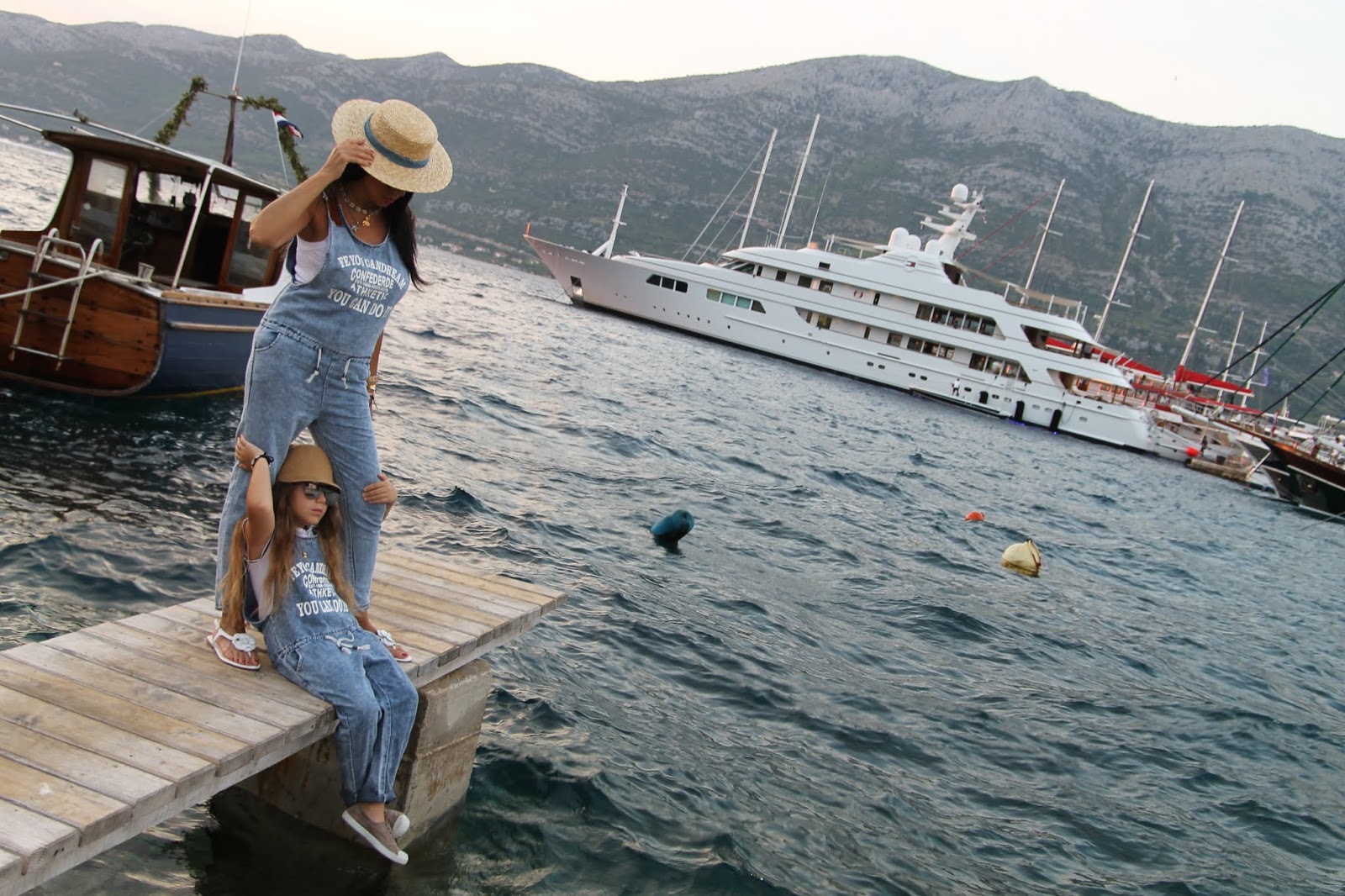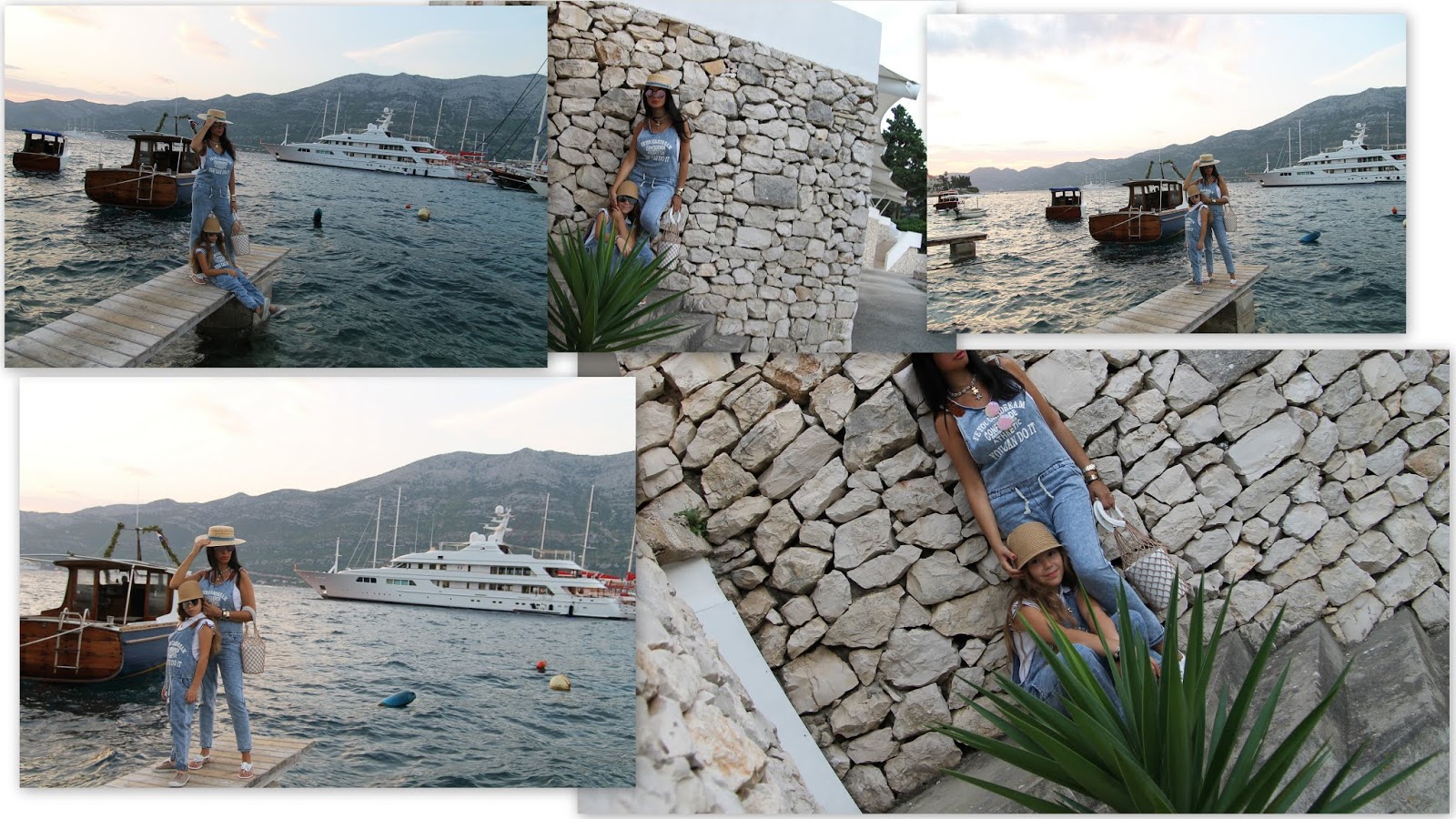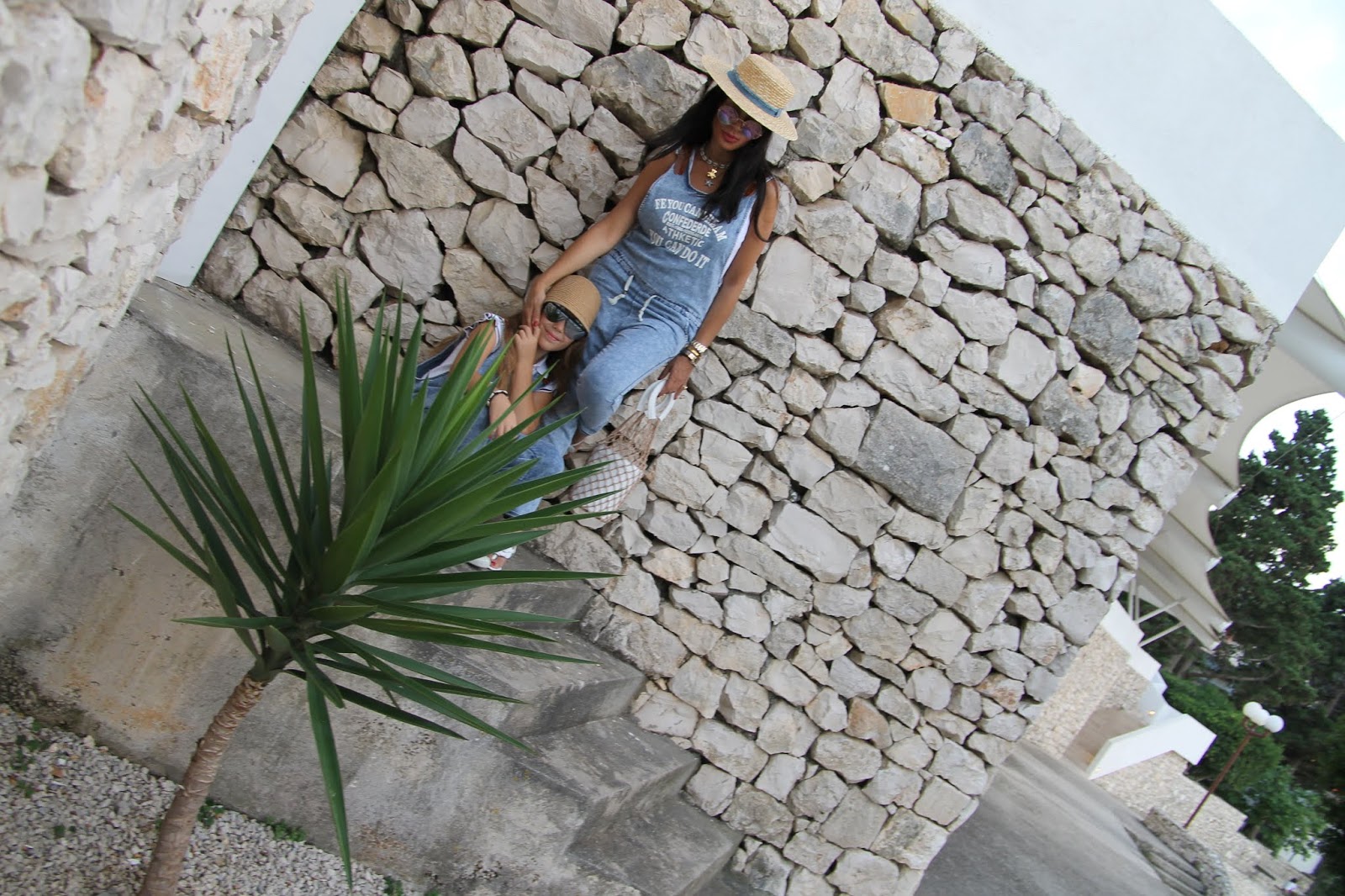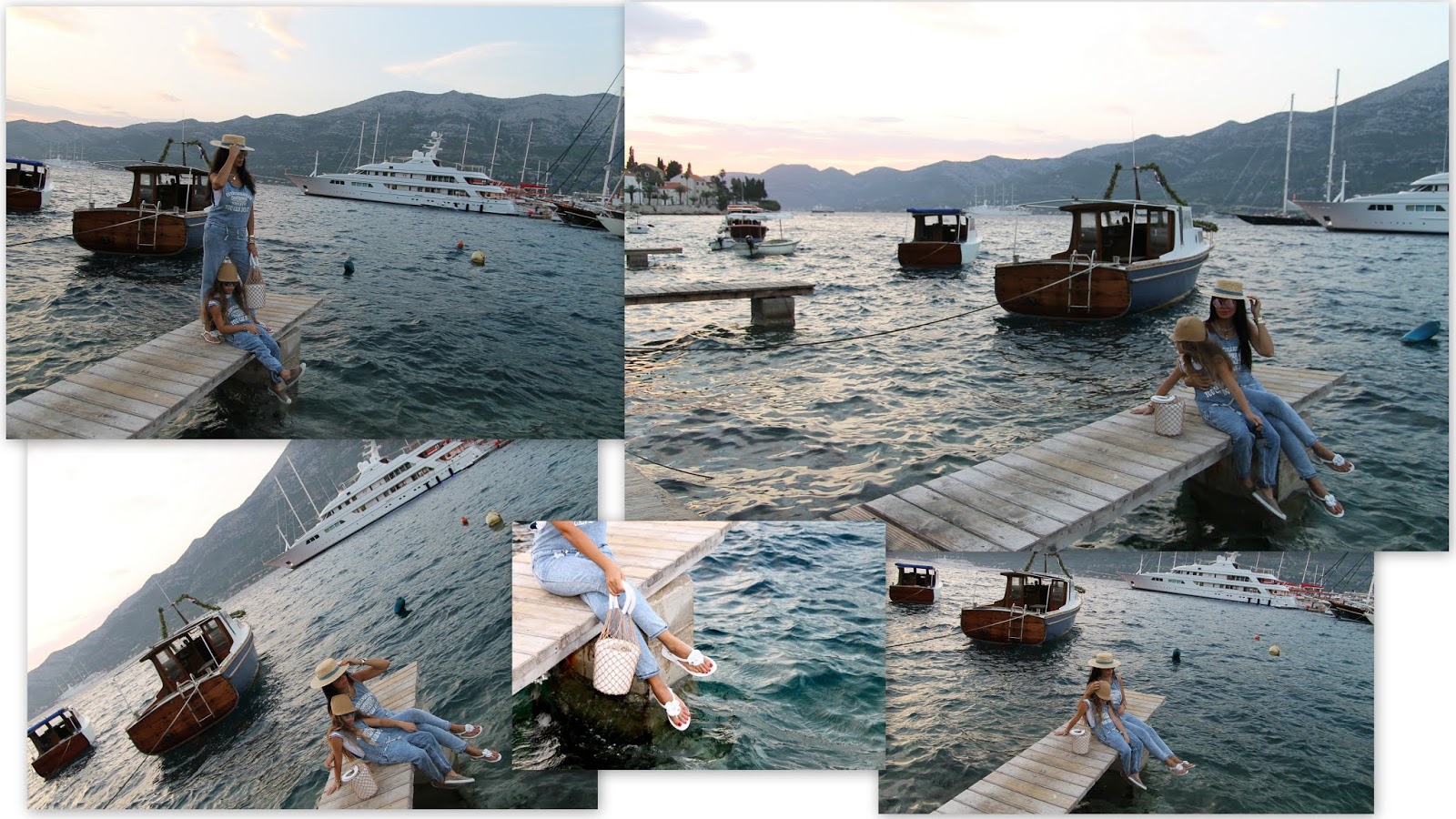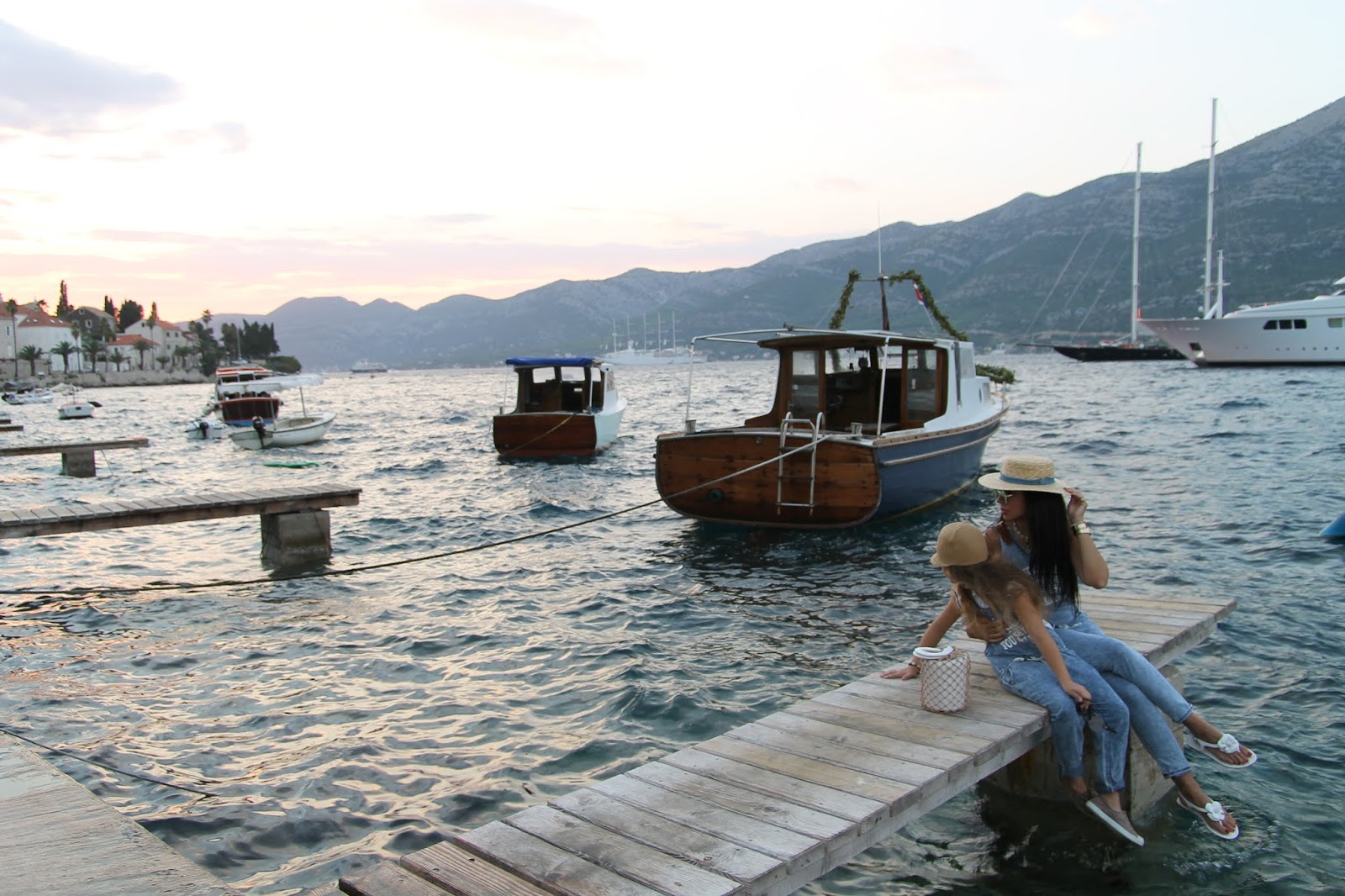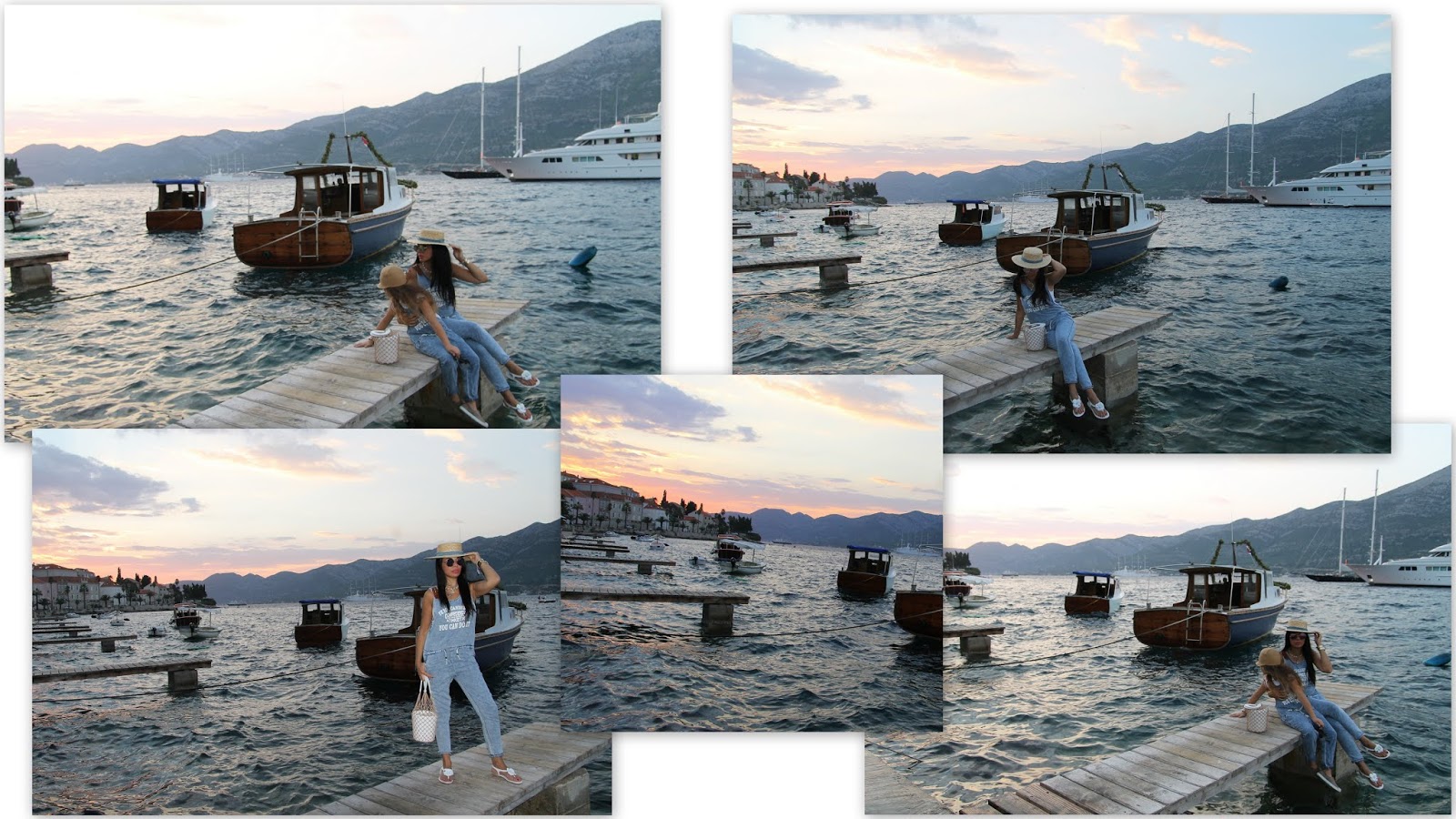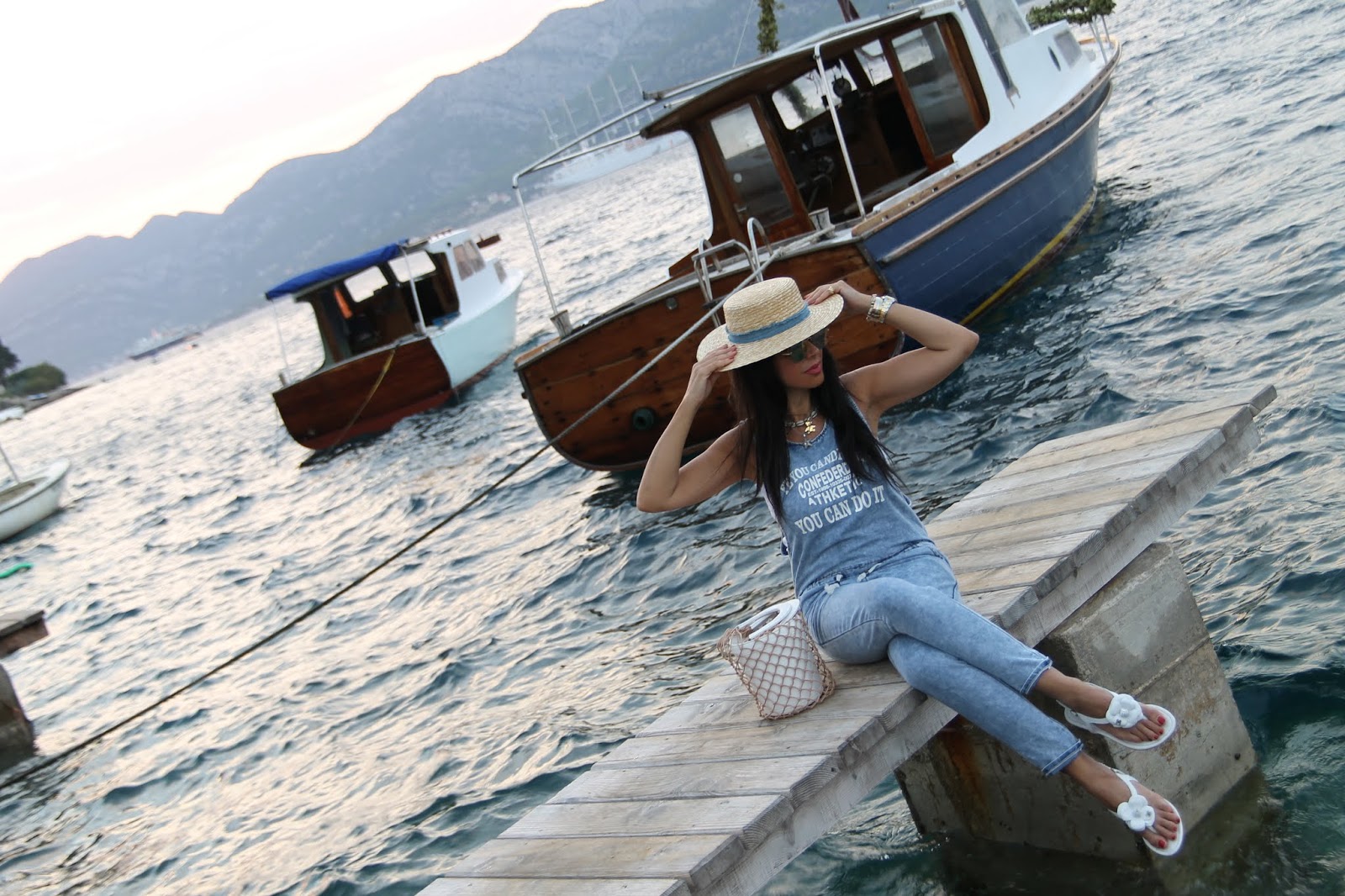 Photos: Jacopo Maria Barile
I was wearing:
Rebecca was wearing: