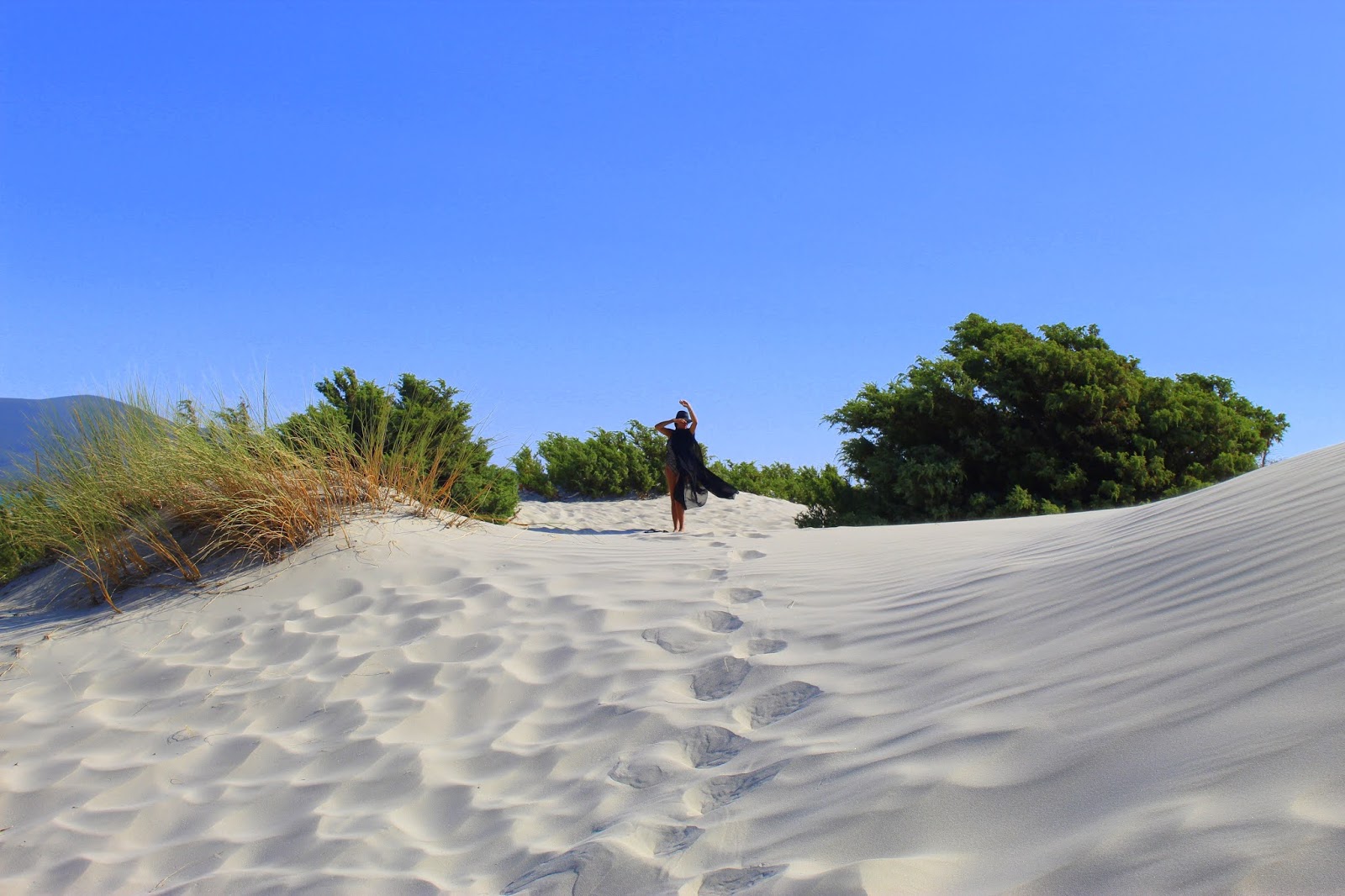 Close your eyes for a moment, now imagine a bright, warm, and welcoming place.
Think of the color of the sky and the sea, add a touch of magic, the light sound of waves caressing the shoreline, and the wind blowing.
Open your eyes and look around you you are on the wonderful beach of Porto Pino.
Known as the "Beach of the Dunes", in Sardinian "Is Arenas Biancas", this marvelous bay has some peculiarities almost unique in their kind.
In addition to the aforementioned white sand dunes, the transparency of the water and the shape of the bay give a breathtaking character and beauty to one of the most appreciated beaches of the entire Sardinian landscape.
A Mediterranean gem, a beautiful place very close to nature's perfection, an environmental ecosystem in harmony between sea, dunes, vegetation, and lagoons.
Pictures paint a thousand words!
Location: Is Arenas Biancas – Porto Pino – Sardinia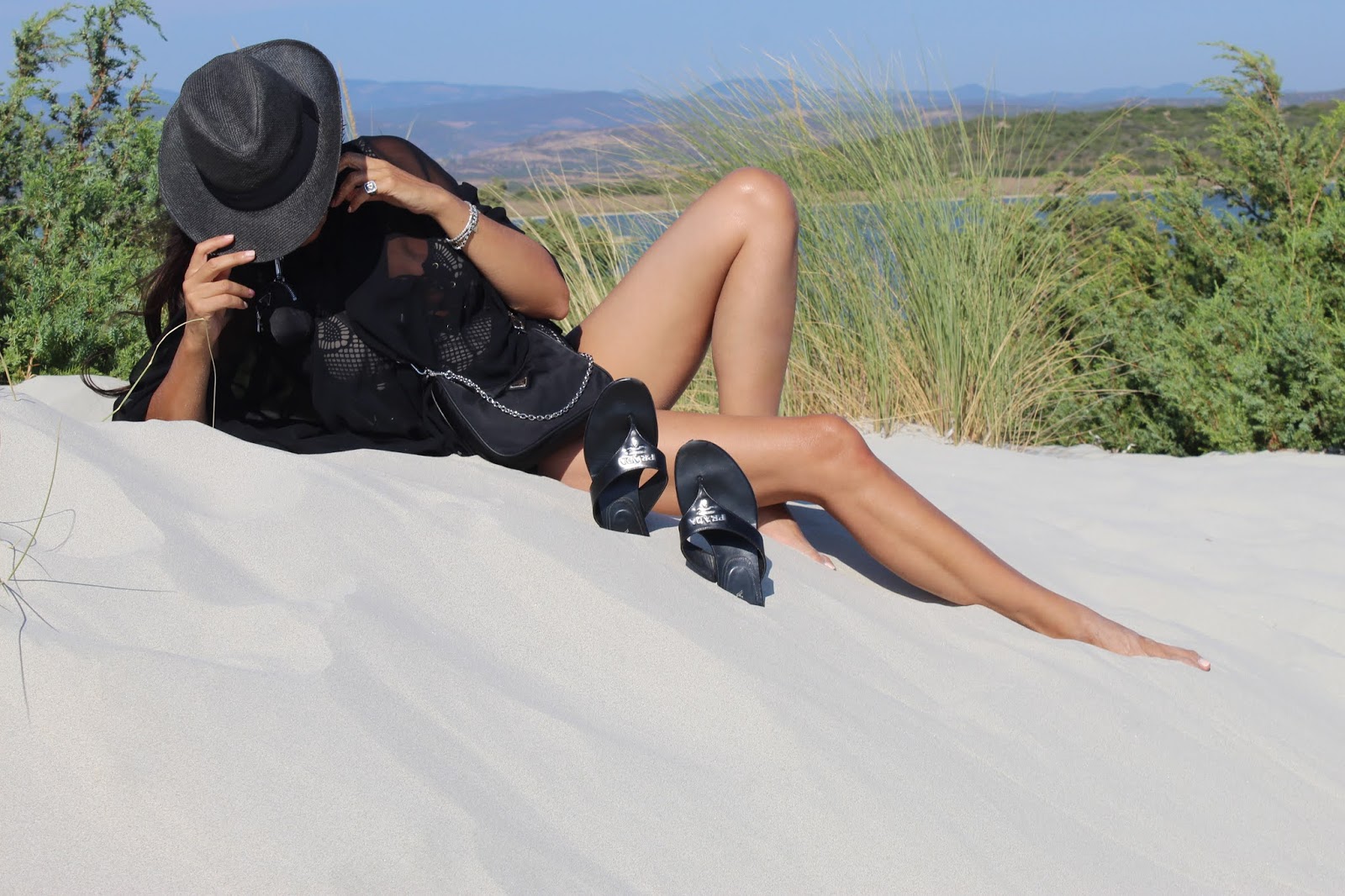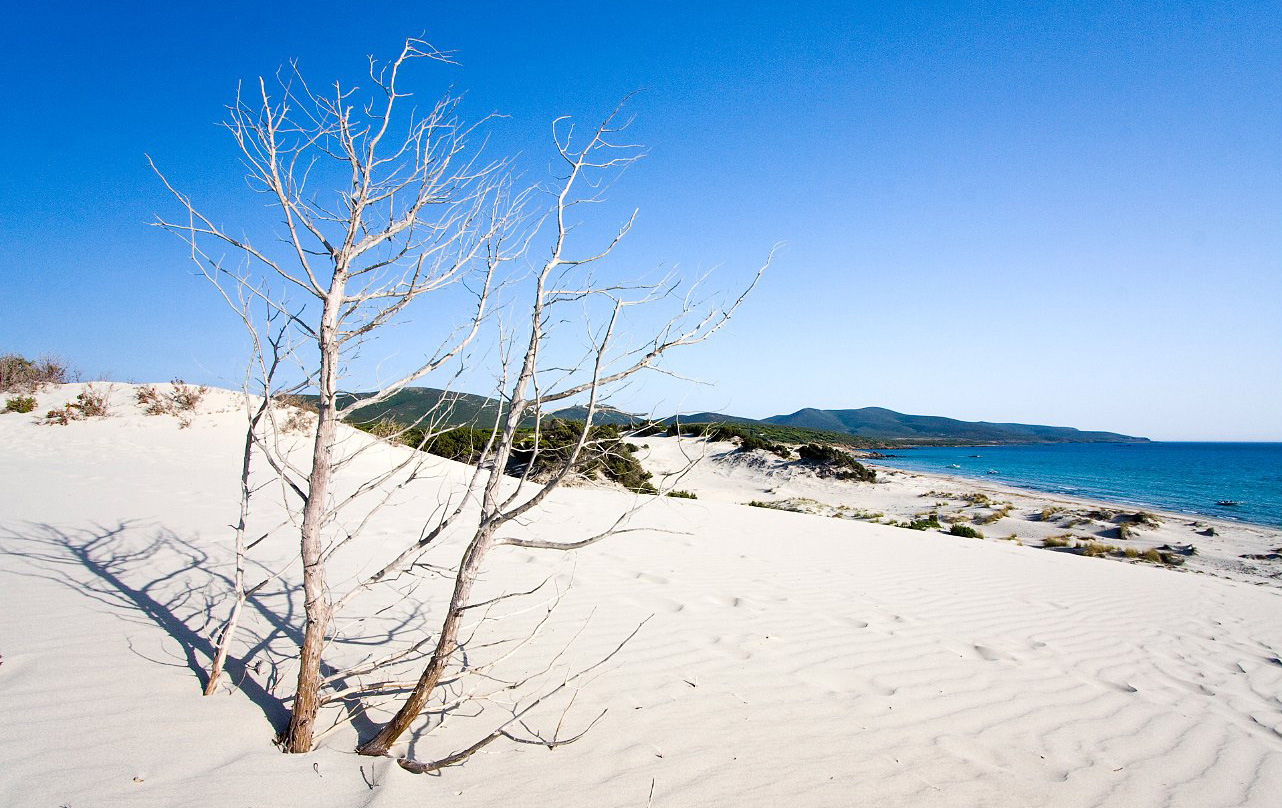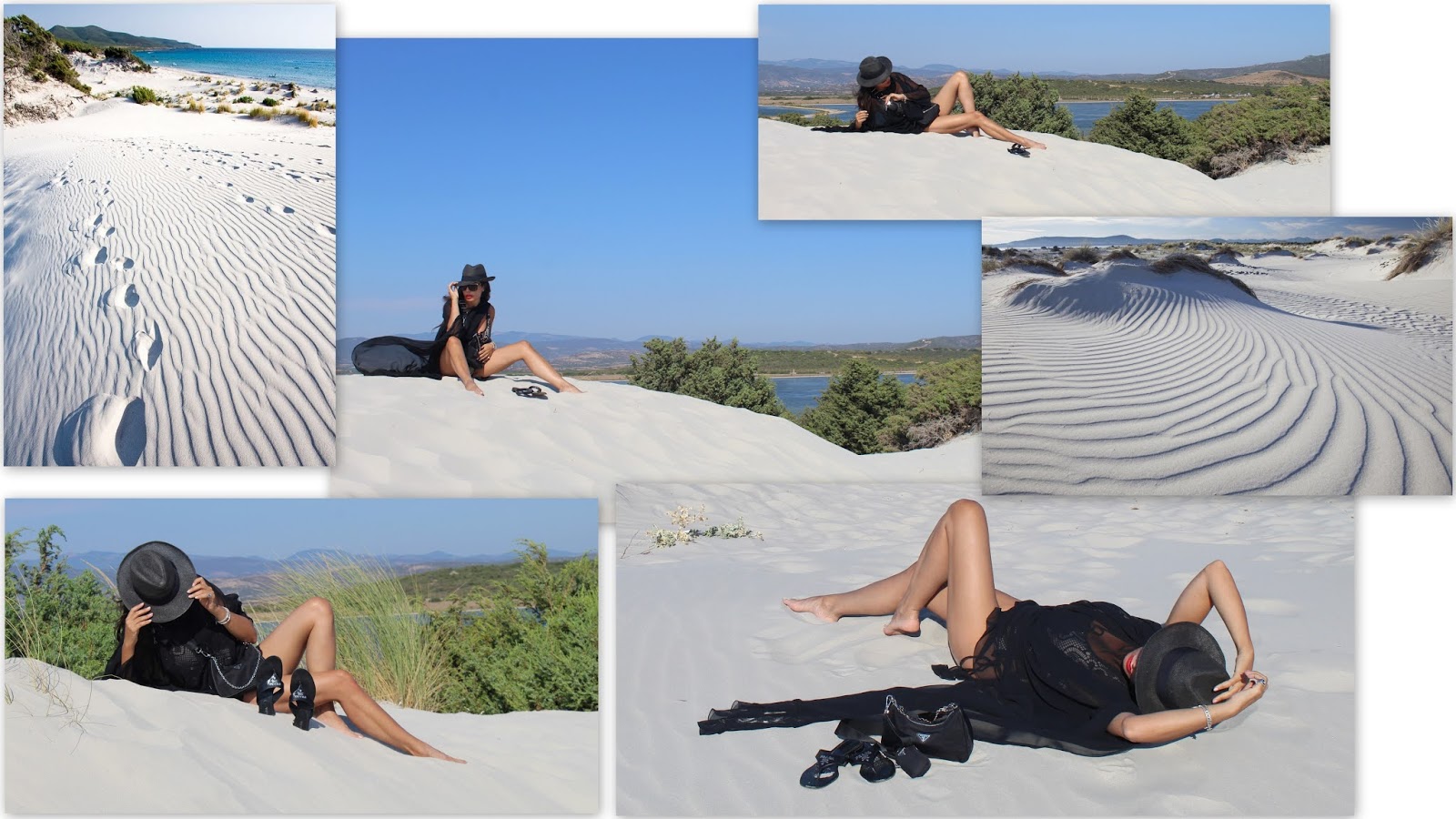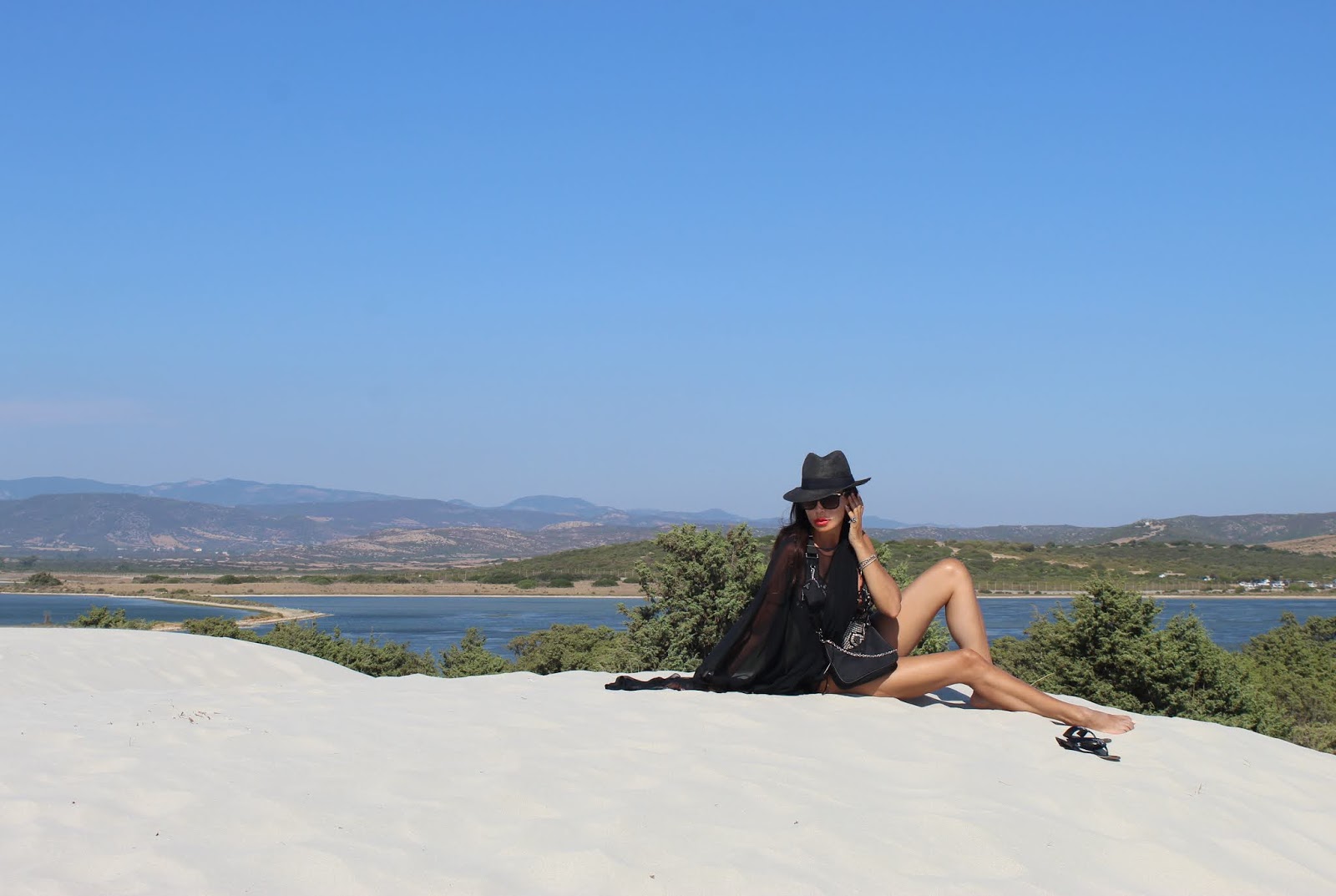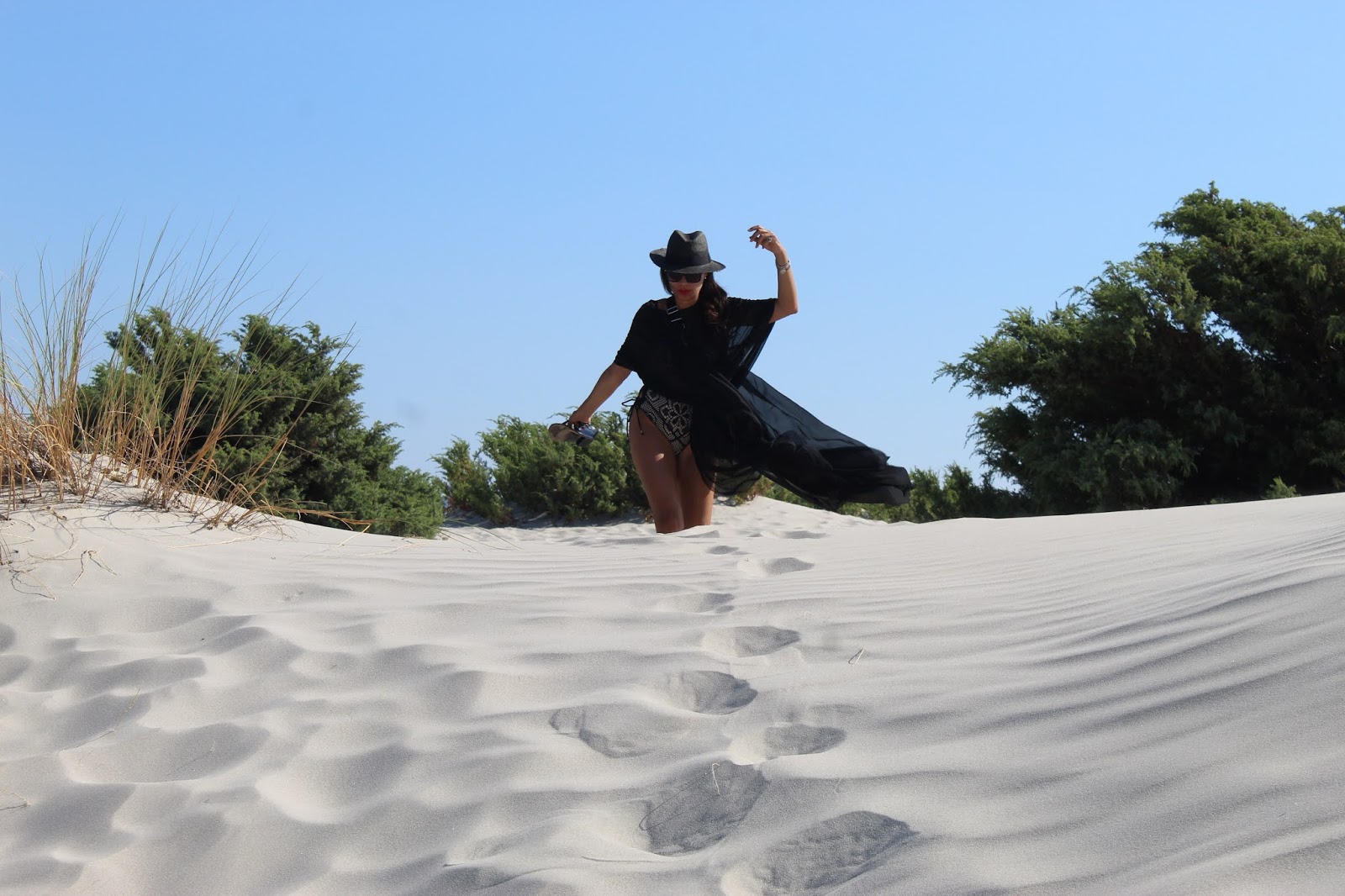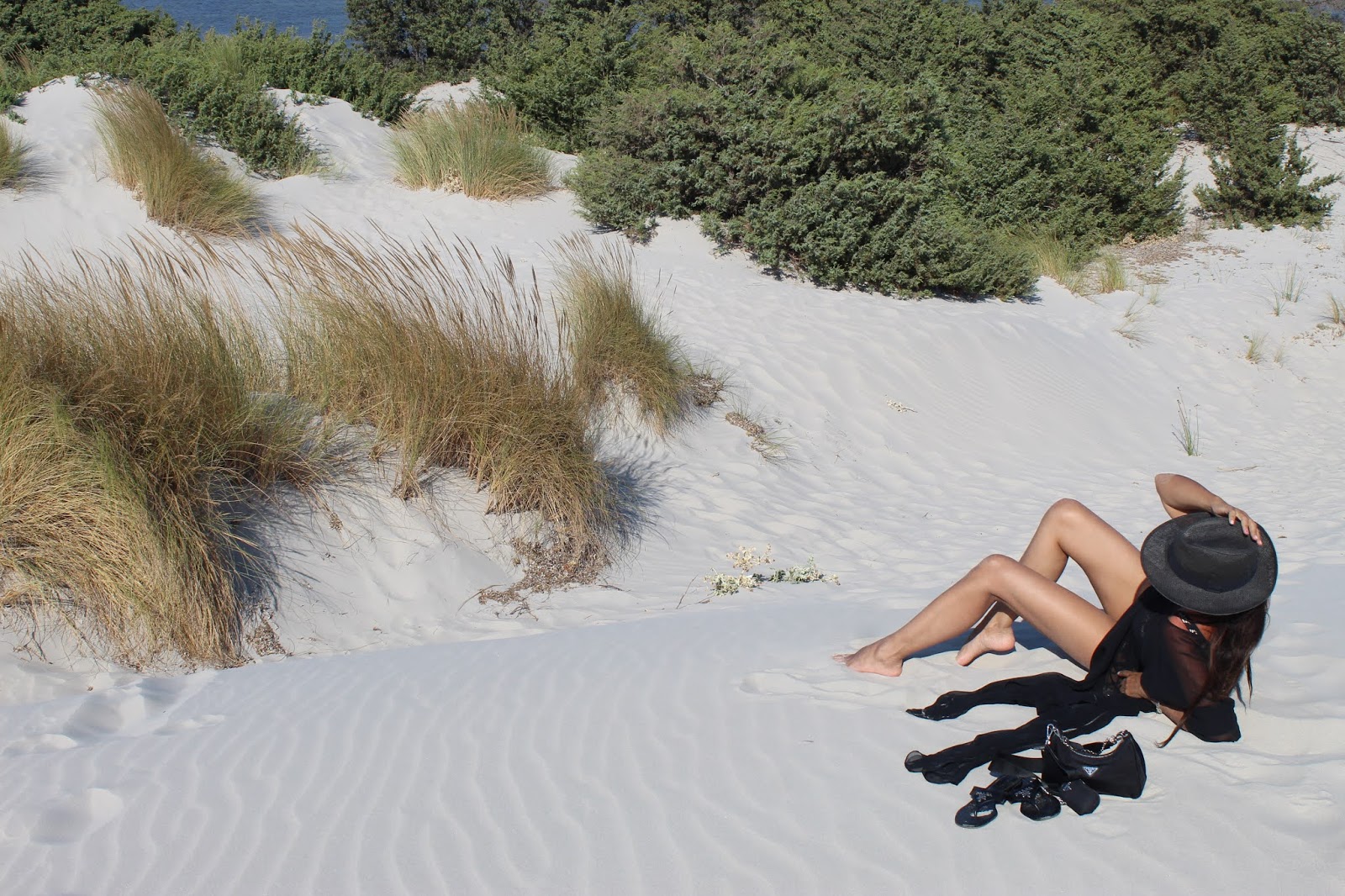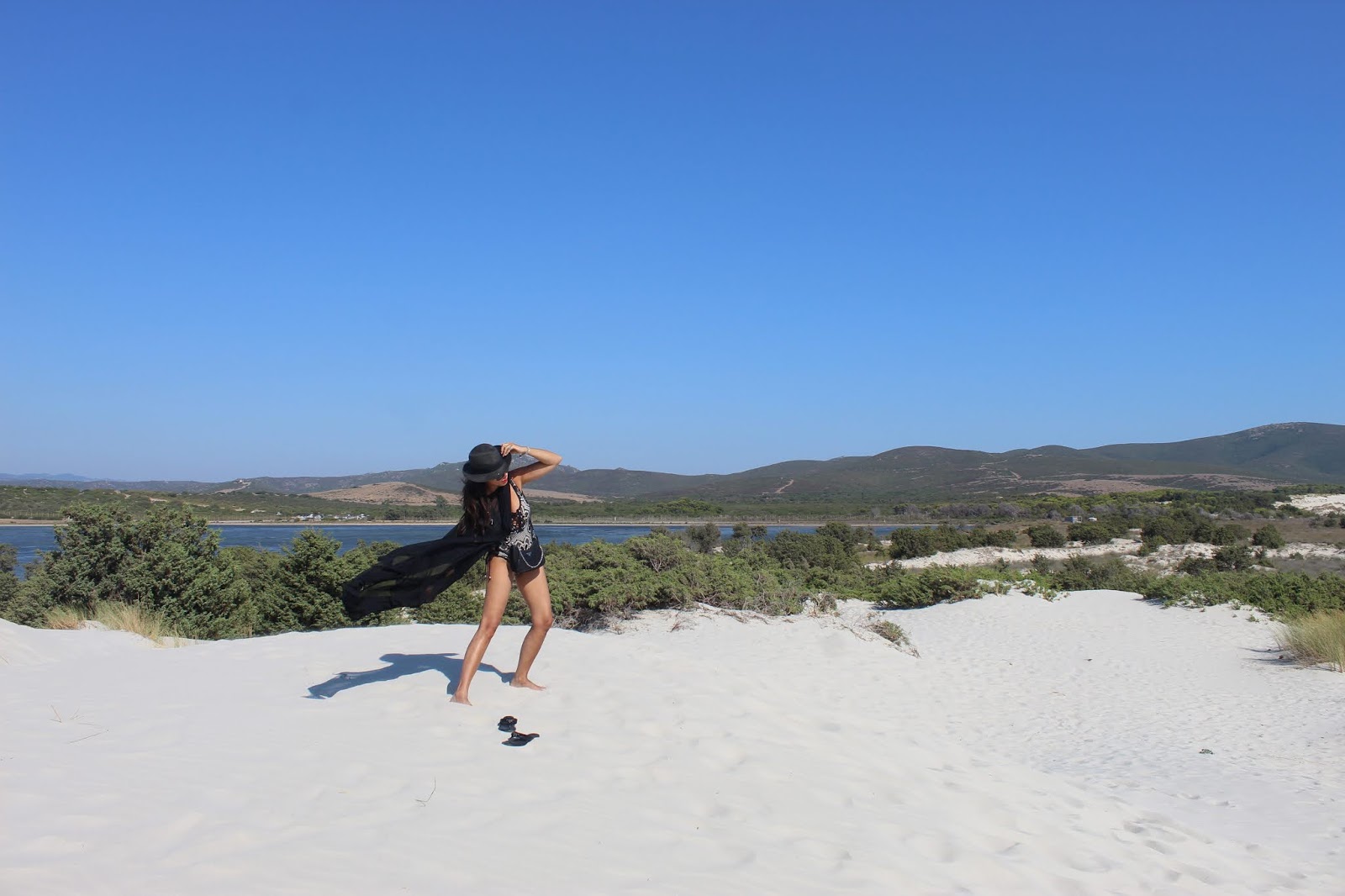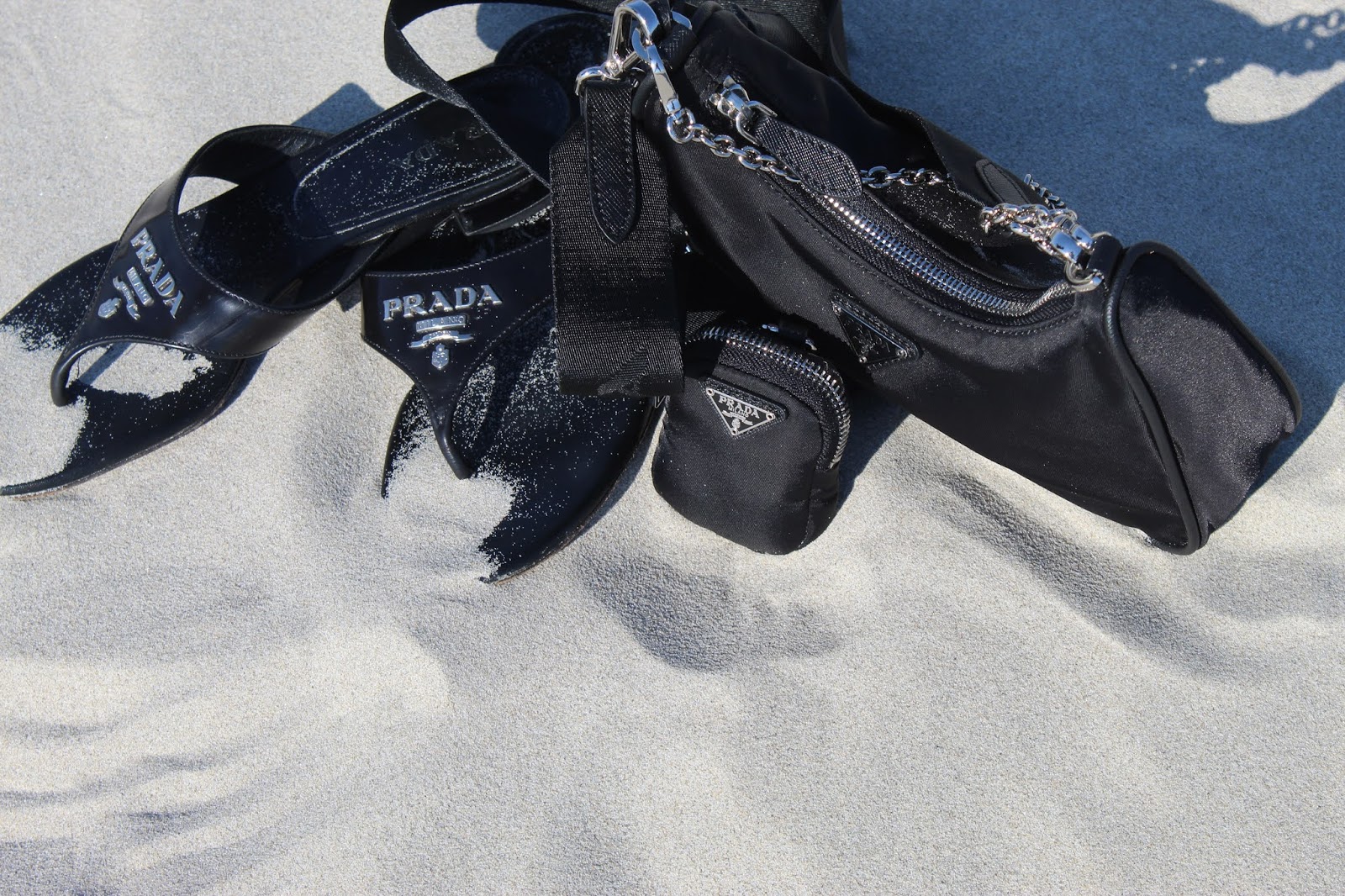 Photos: Oigres Elirab
I was wearing:
Prada sunnies, bag, and slippers